First look: Brisbane Airport's new Aspire Lounge
Brisbane's former 'My Lounge' gets a new lease on life with a new operator, and a new name.
Posted:
May 22, 2023 - 10:22 am
What we'll be covering
Brisbane Airport is once again home to a second independent lounge, with the Aspire Lounge now open in the international terminal. While it's Brisbane's first Aspire Lounge, eagle-eyed travellers may recognise this as the former 'My Lounge' space.
It's not a simple reopening. My Lounge was operated by No1 Lounges in collaboration with Virgin Australia. The Aspire Lounge, on the other hand, is run by Swissport. Under its new banner, the space is taking on a new flair with its fresh identity.
I stopped by for a stickybeak following its transition to an Aspire Lounge. Here's an exclusive first look inside.
Exploring the Aspire Lounge at Brisbane Airport
If you're looking for Brisbane Airport's Aspire Lounge, you'll find it at gate 77 in the international terminal. Not near gate 77… this lounge was created right along the concourse itself. Before, the space was simply a waiting area – like much of the terminal. But with a few design tricks, the lounge squeezes right in.
In terms of the layout, little has changed since the My Lounge days. There's still a variety of seating, catering to various needs. One noticeable switch is the removal of the gaming area in the corner. In its place, simply, more seating.
What was previously the VIP nook, often reserved for members of 'The Club' at Virgin Australia (now known as Beyond), is also open as part of the main lounge.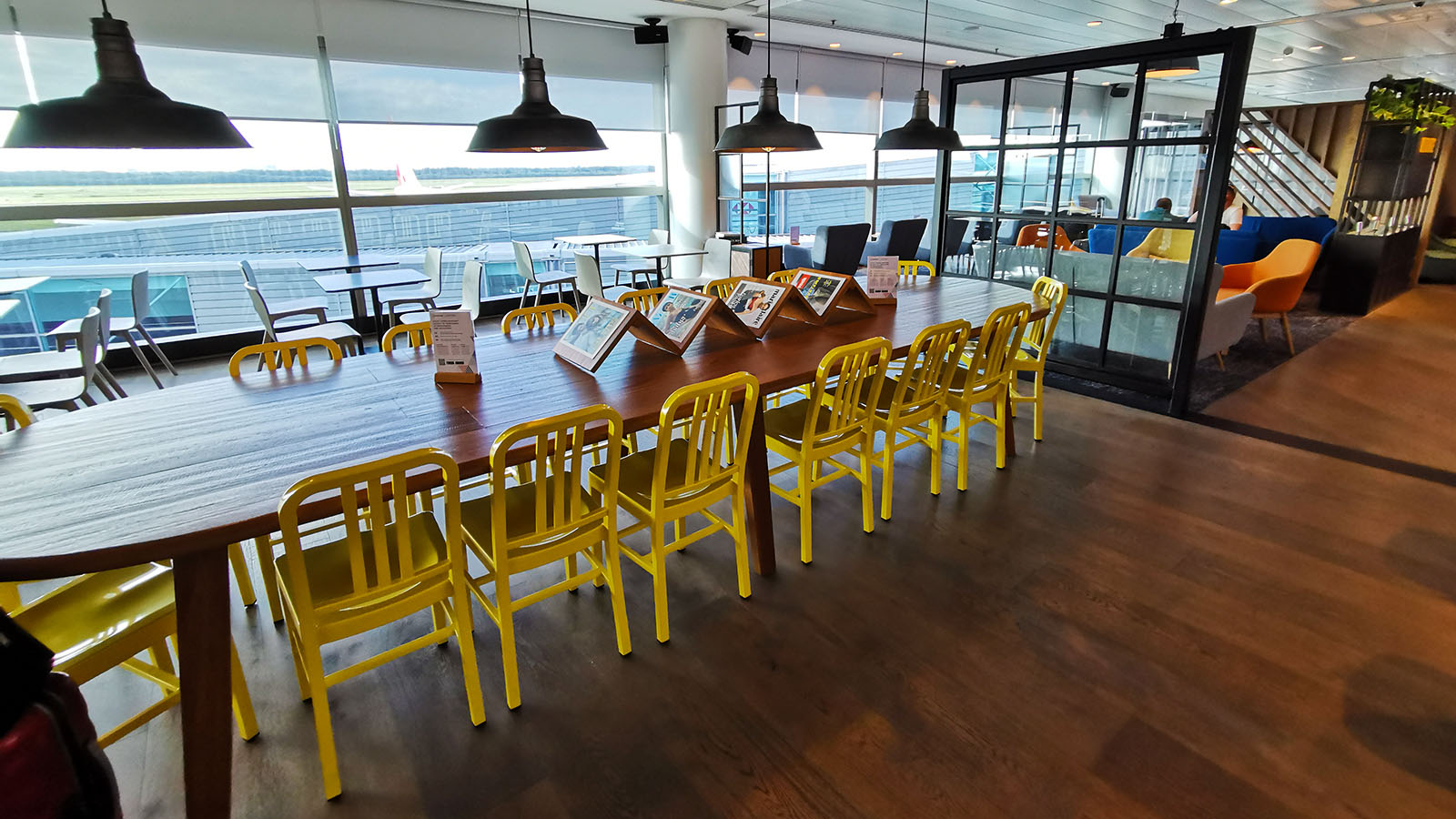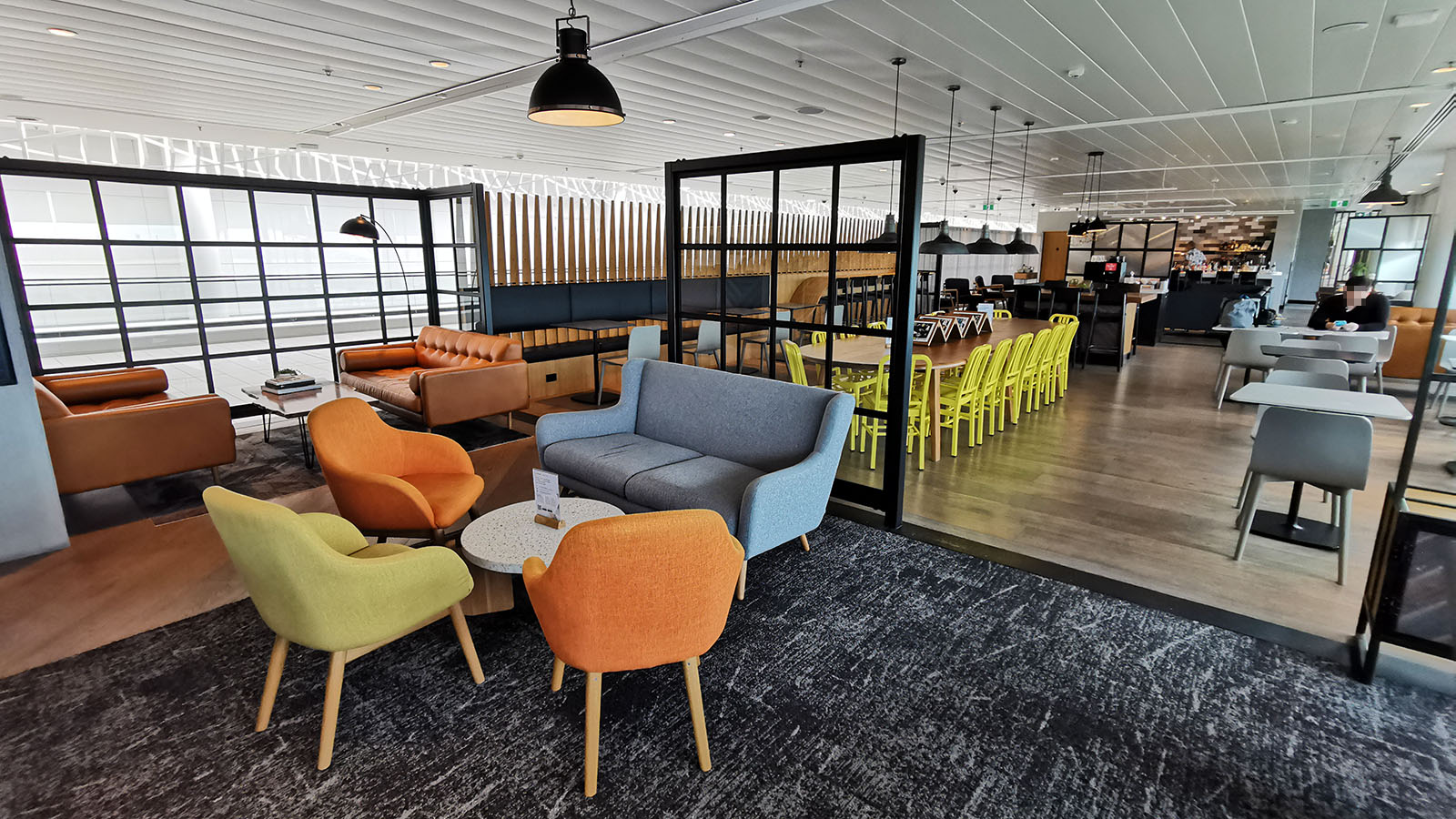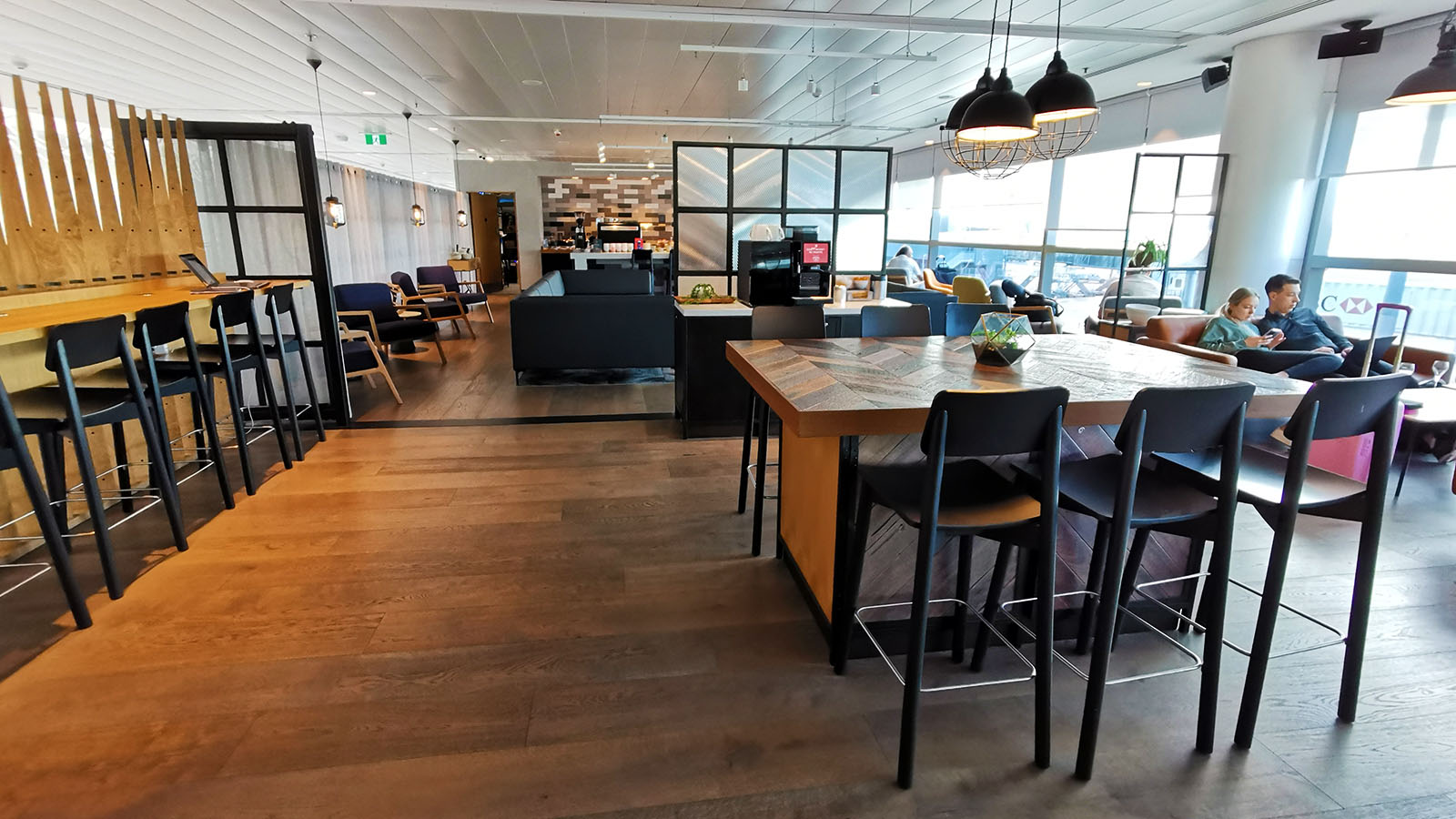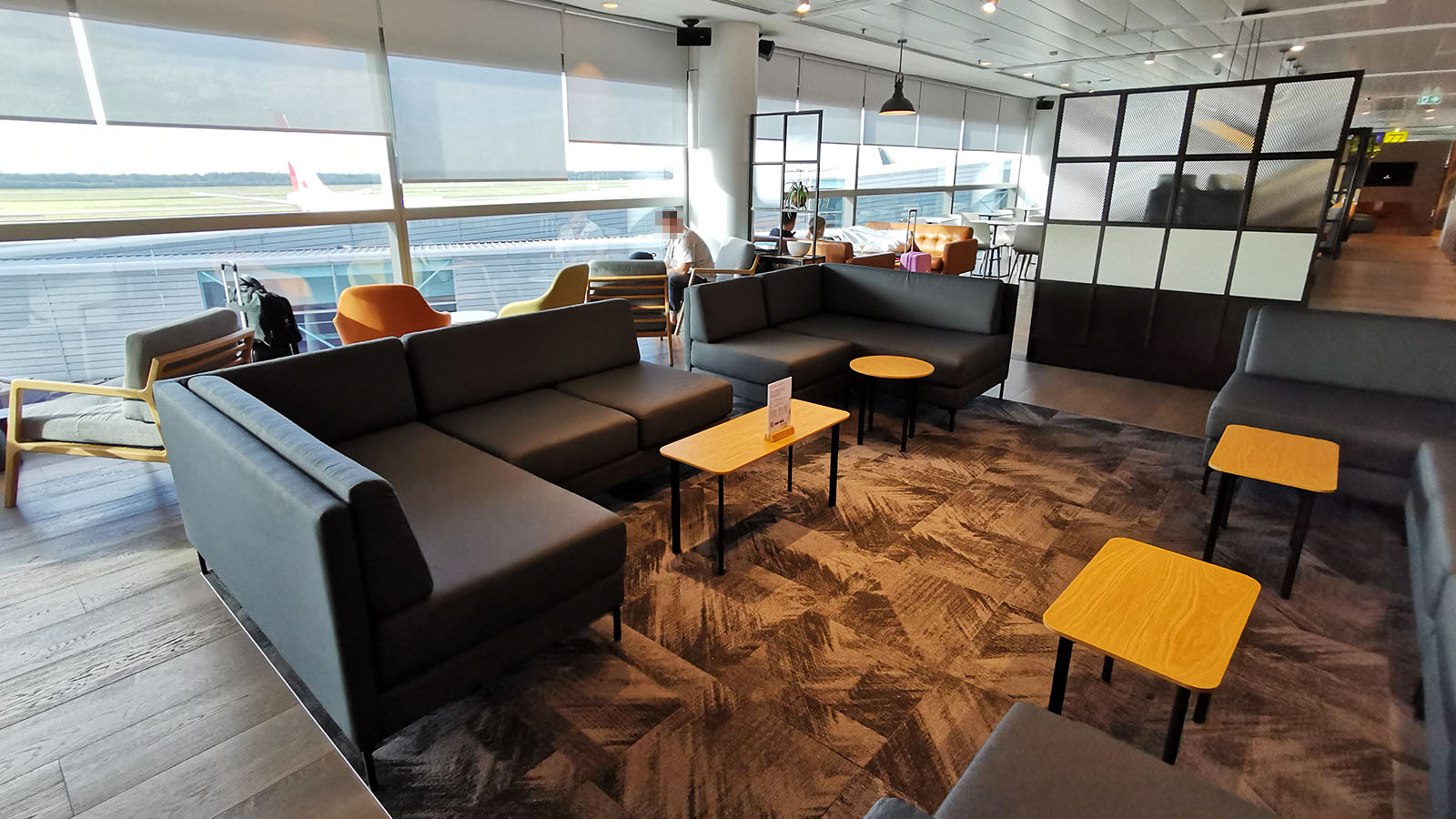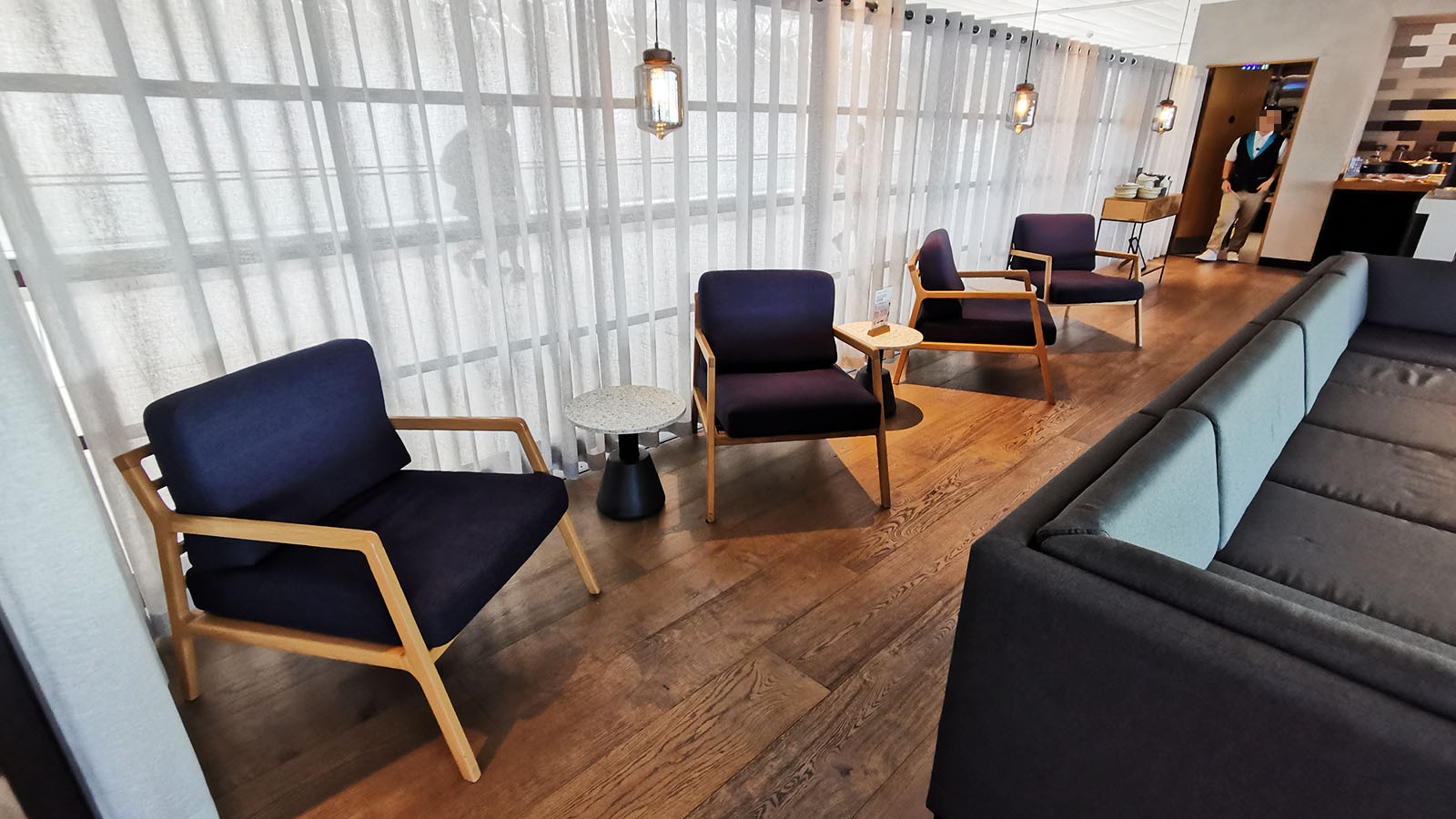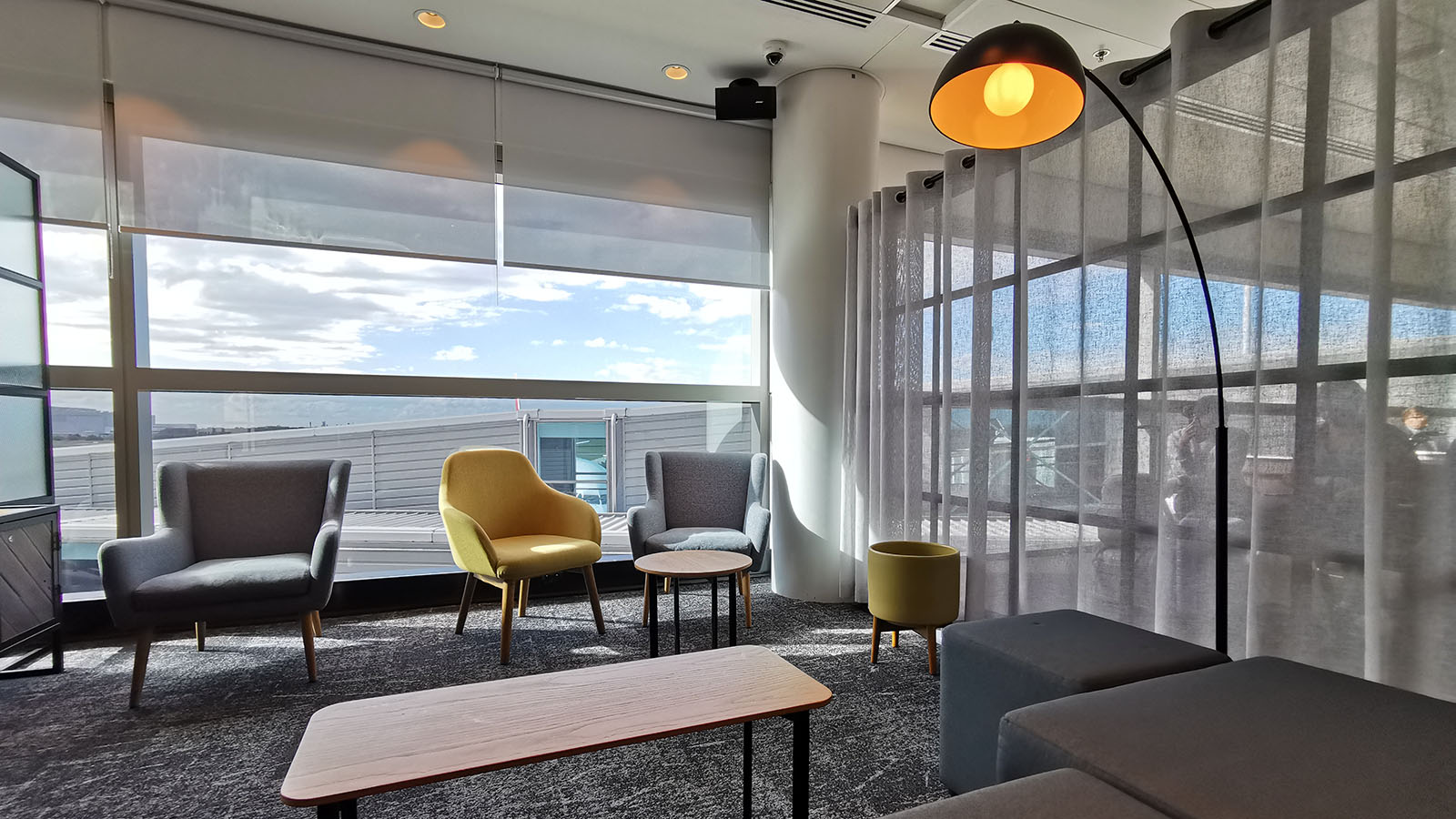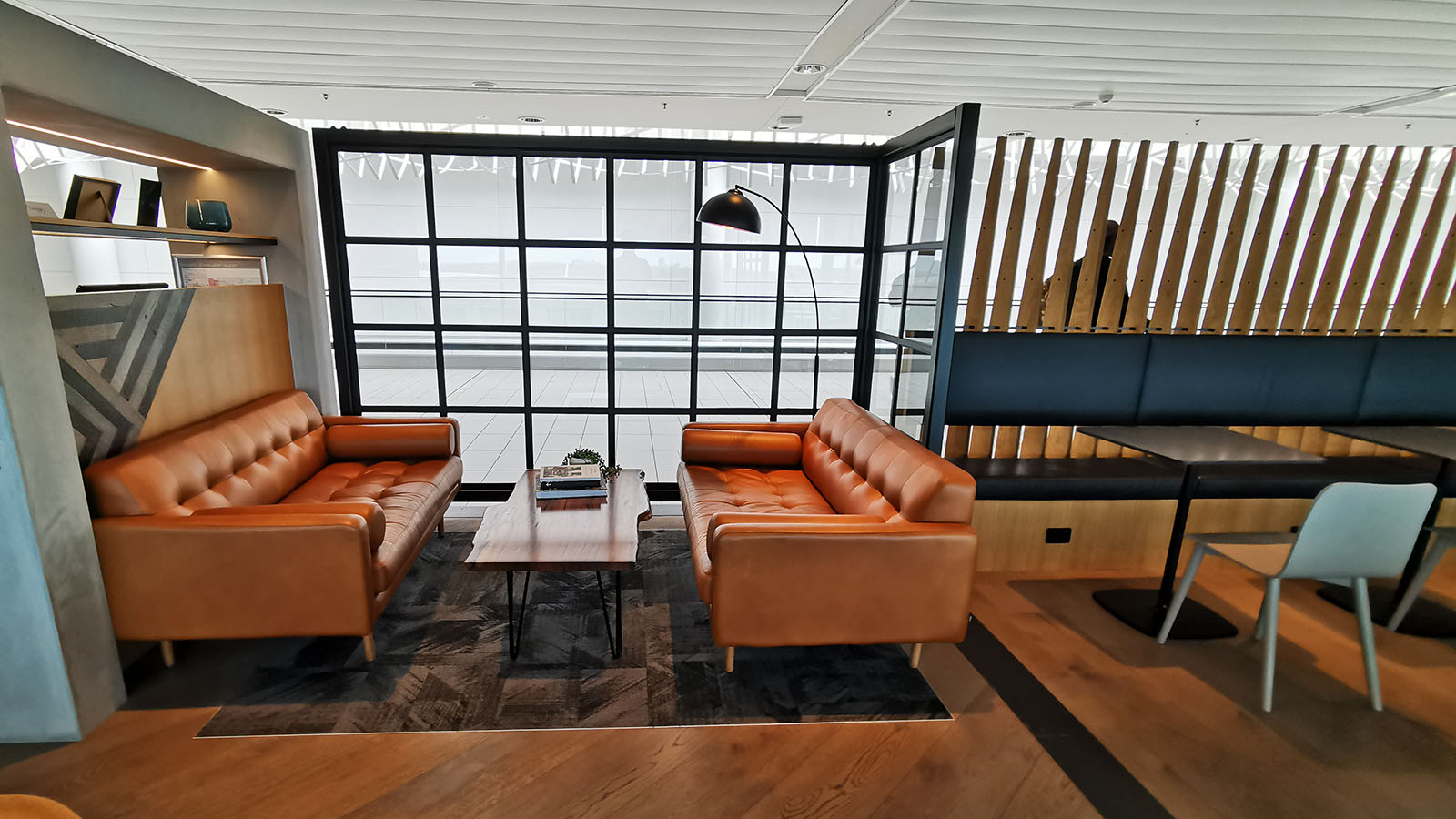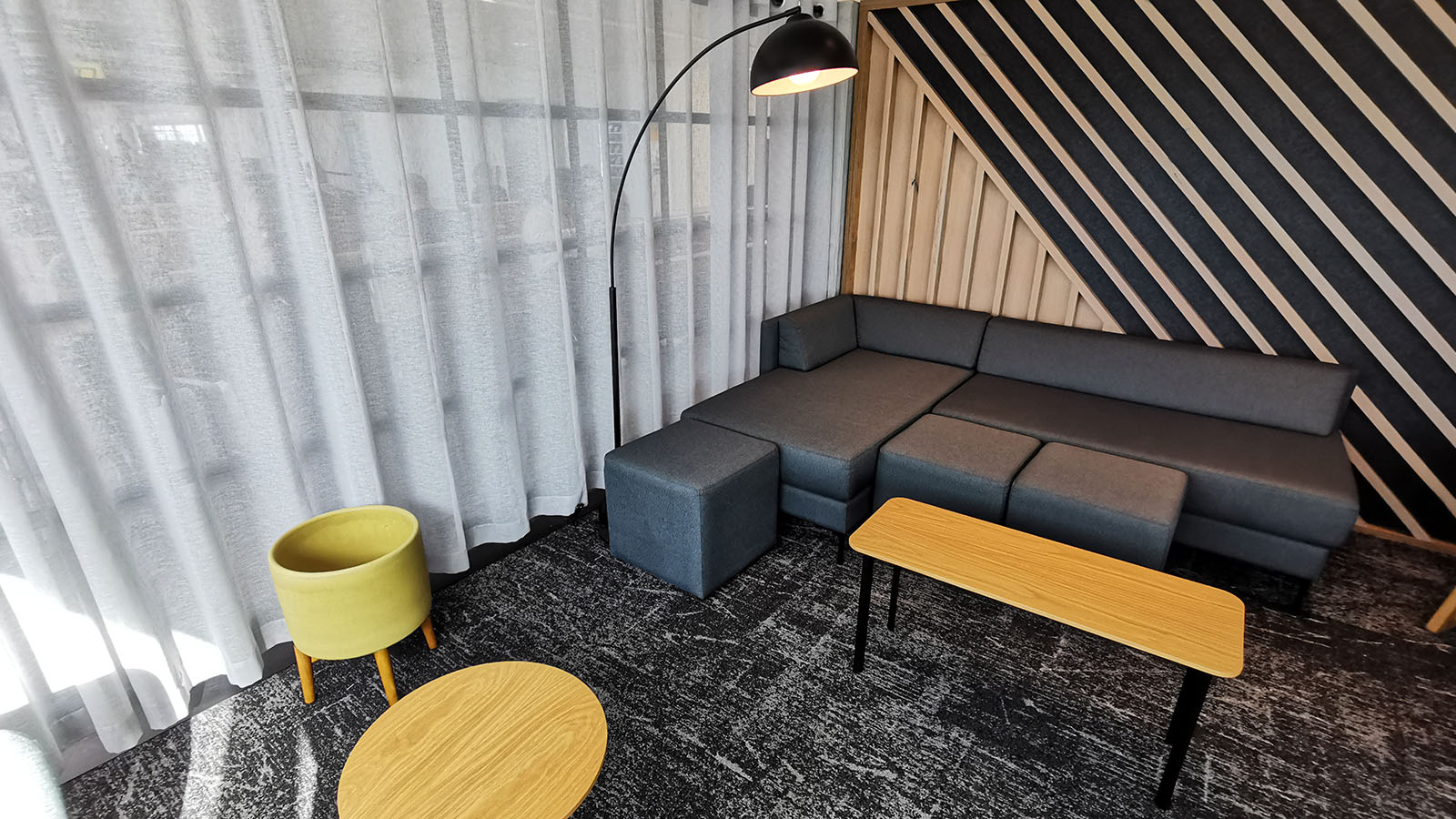 Its location brings a few advantages, and a couple of downsides. On the plus side, there's plenty of natural light during the day. Being at gate 77 also makes the lounge reasonably central. Regardless of which gate you're flying from, there won't be far to walk.
On the downside, the design of the lounge doesn't fully insulate it from the concourse. This can sometimes make the space somewhat noisy – particularly if goods trolleys zoom past… or passengers speak loudly outside. The design also makes this a little less private than some other, more secluded lounges.
The Aspire Lounge currently doesn't have its own Wi-Fi network, although Brisbane Airport offers fast and free Wi-Fi terminal-wide. I connect and clock download speeds of 274Mbps, and uploads in the same league at 257Mbps. That's super fast, particularly for free Wi-Fi. Any cloud backups and movie downloads won't take long at all.
Service is also particularly friendly when I stop by (unannounced, for what it's worth).
Ad – Scroll down to continue reading.Minimum spend, terms & conditions apply.
Food and drinks at Brisbane Airport's Aspire Lounge
With Brisbane's Aspire Lounge currently opening between 4:15 am and midday, the present offering focuses on morning flavours. And after an early wake-up for a 9 am flight to Singapore, coffee is my first port of call.
Fortunately, the brews aren't simply push-button here. There's a barista on standby to whip up my usual skim latte. On the food front, pastries, cereals and breads get things started. The hot food corner dishes up hash browns, bacon, sausages, baked beans and corn fritters.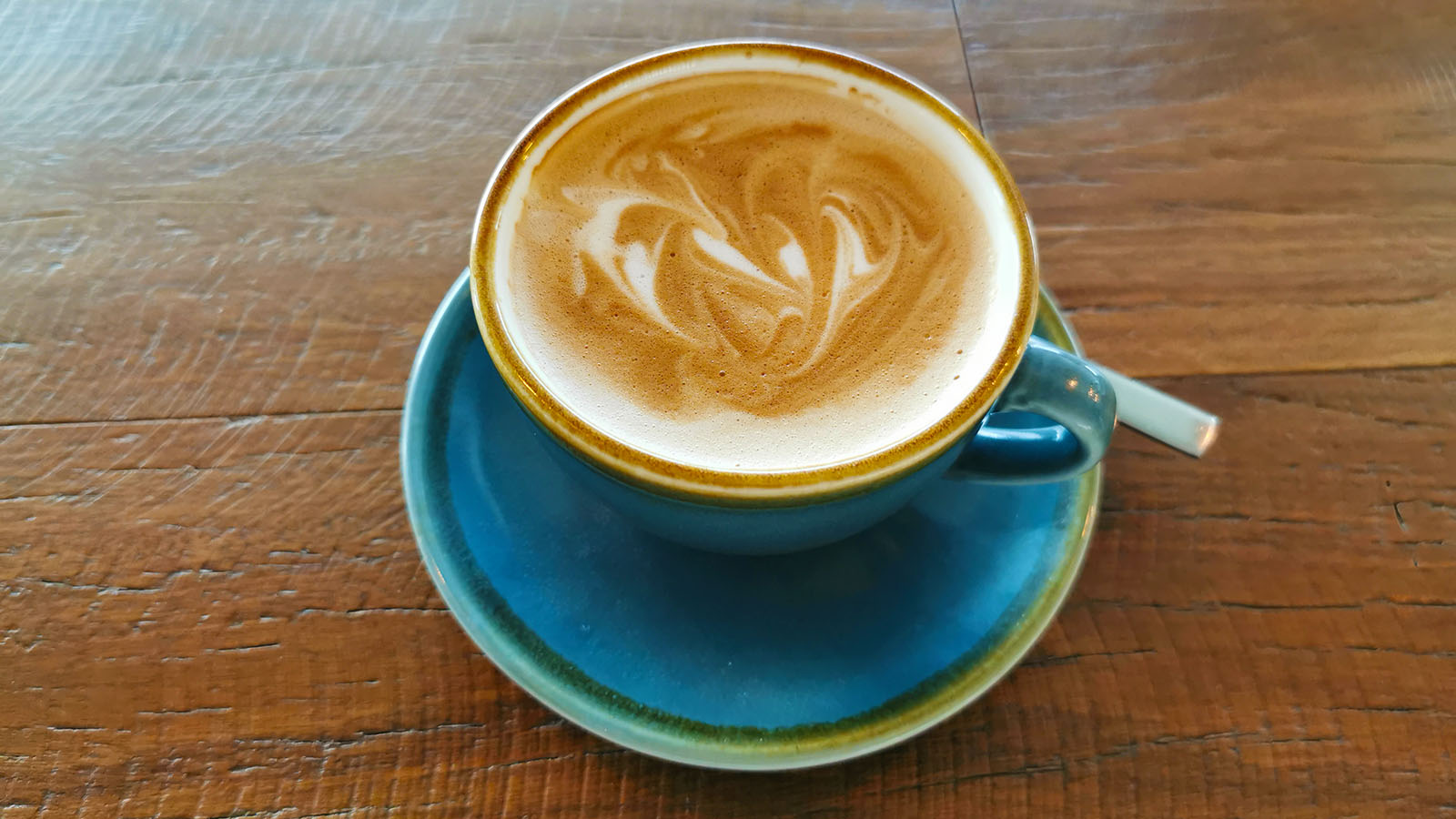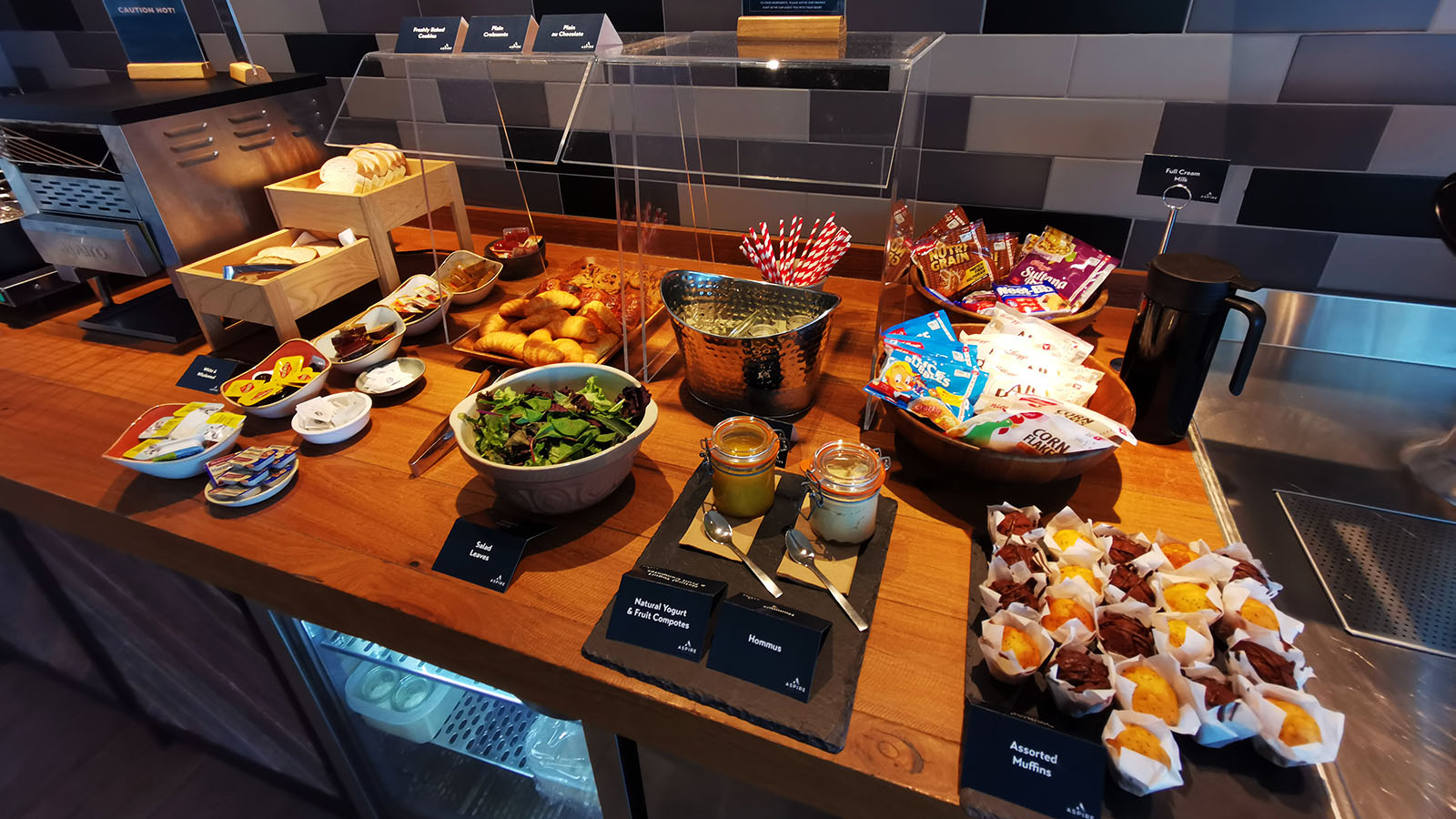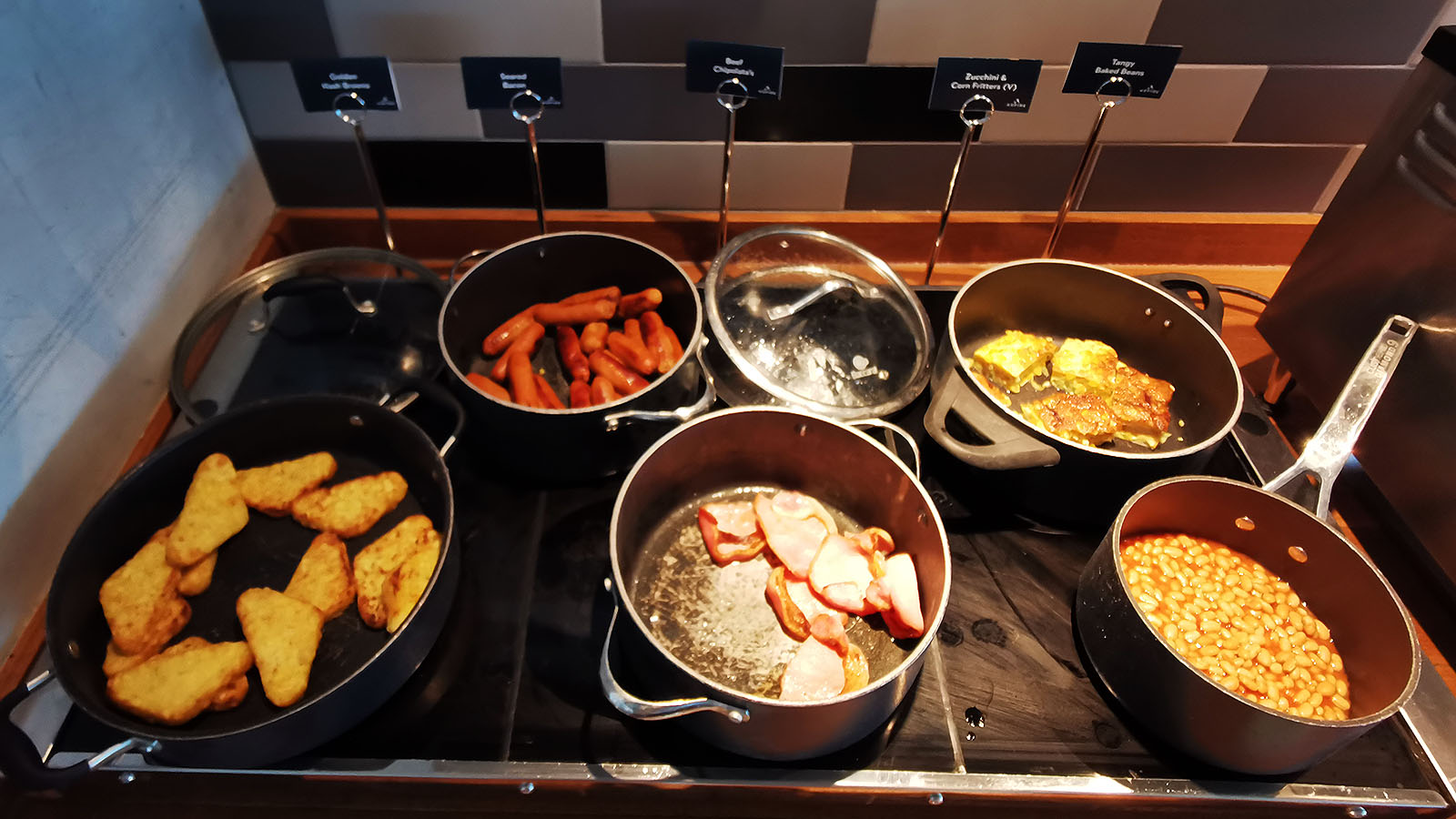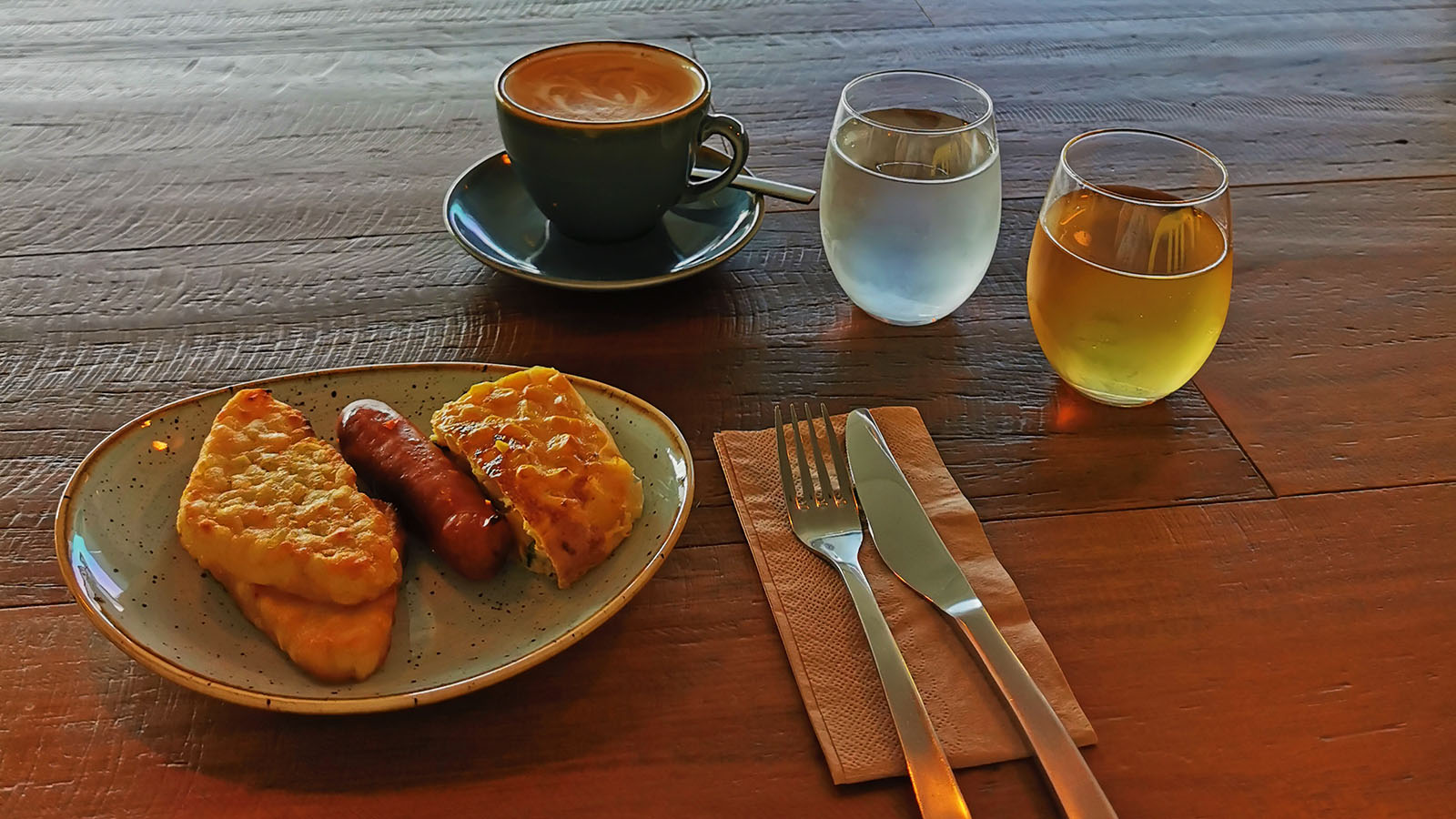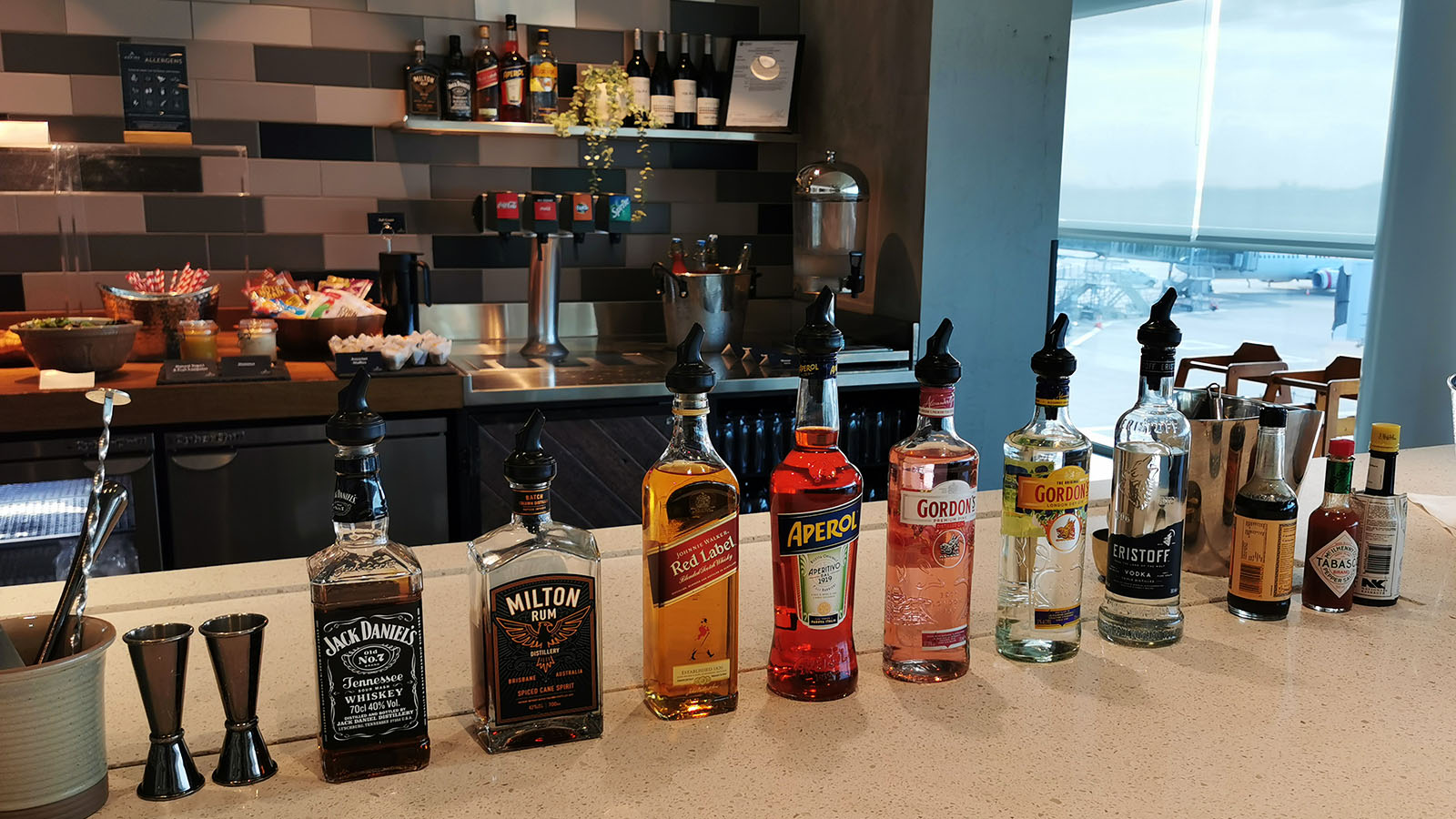 I try a few things and they're all tasty. But I'm saving my appetite for the Book the Cook meal I'll soon be enjoying in Singapore Airlines Business Class. On the alcohol side, beer, wine and spirits are complimentary. I'm told the lounge will be expanding its selection of premium spirits and also introducing Champagne (Veuve is the word), which will both be chargeable.
Premium cocktails will soon be available and mixed to order, for which a charge applies. Shower facilities are also subject to payment.
Summing up
It's great to see another lounge back open at Brisbane Airport. While the independent Plaza Premium Lounge has been open for some time, the Aspire Lounge brings some competition. It also means there's once again a lounge available to Priority Pass cardholders here, now that these cards are no longer accepted by Plaza Premium.
In fact, Priority Pass is a complimentary benefit of several premium credit cards and charge cards. Most notably, the American Express Platinum Card includes an unlimited-use membership for the primary cardholder and one nominated additional cardholder.
Over time, the opening hours of the Aspire Lounge are expected to broaden, as the space grows in popularity. It'll also become the go-to lounge for Business Class passengers of Batik Air Malaysia (formerly known as Malindo Air) from late May.
Whether Virgin Australia returns to its former home, though, is yet to be seen. Of course, it'd be great if Velocity were to arrange lounge access for Gold and Platinum members departing on United's Brisbane flights. While this privilege is available on United in Sydney and Melbourne, flyers departing Brisbane sit out in the terminal – like everybody else.
Brisbane's Aspire Lounge joins Swissport's other Australian locations. These include The House in Sydney and Melbourne and an Aspire Lounge for international flyers at Perth's Terminal 1. The Aspire Lounge in Perth Terminal 2 has recently been closed until passenger demands warrant its return.
Photography by Chris Chamberlin, who accessed the lounge using a Priority Pass card maintained at his own expense.
---
Stay up to date with the latest news, reviews and guides by subscribing to Point Hacks' email newsletter.
First look: Brisbane Airport's new Aspire Lounge
was last modified:
August 24th, 2023
by