This review is by Lachlan, a digital marketer, blogger and avid traveller. We haven't run a review of the new Qantas A330 on a long-haul international route yet, so enjoy!
Recently I returned from south China with my girlfriend Larita, visiting her family and their local region on a two week adventure. We originally booked return tickets with Qantas in economy with our initial plans to visit Taipei (Taiwan) first, then onto China.
One month later because of a political issue and visa restrictions between the two countries, we had to change our flights with Qantas and sadly front up more cash because of peak season travel.
The pre-trip feeling was now off to a low start from the change in flights and increased cost, but I had a game plan to change that – I was going to use my points to save the day. With some seat availability scanning and some small luck from Qantas I successfully won a bid to upgrade our Sydney to Shanghai seats on route to China up to Business Class.
Here's how it unfolded, and how I got the most value from my points and the journey at large…
Research and Planning
Our original fare was a return from Brisbane to Kunming via a few awkward cities such as Sydney and Shanghai to begin. The flight home however was a simple transfer through Hong Kong back to Brisbane overnight. Because of the unusual route Qantas had set for us to getting there I chose the Sydney to Shanghai flight as the upgrade because of its hefty 10.5 hour duration.
To clarify: this was not a full Classic Award, rather a Qantas Classic Upgrade Request. As a backup I had a request for the flight home route as well incase we were not awarded the bid.
For future advice I always recommend a full Classic Reward flight if you have the points, as you will be guaranteed a seat (not wait for the algorithm to award you last minute) and increase your points value.
Because of the unique situation we were in, the upgrade request bid to business was the best solution for bringing better value to our pre-booked tickets. The biggest value personally, however, was the experience of sharing something special with my girlfriend. It was the smile on her face that made it all worth it in the end.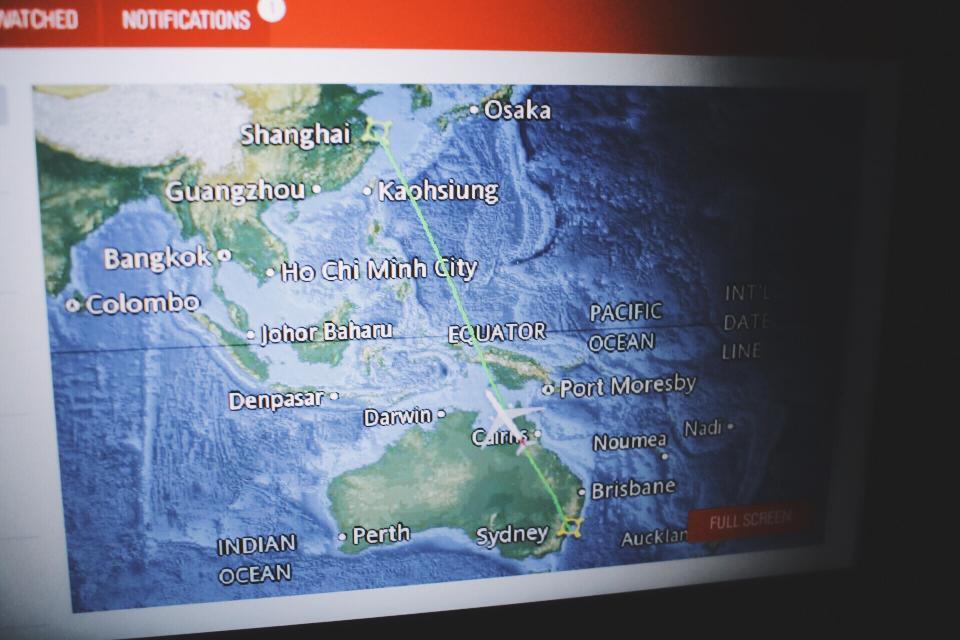 Time for the nitty gritty details!
Here's where I got the value… The Sydney to Shanghai route is worth $691 in our fare for economy. In business it's worth $4123 as the image below shows. Sometimes this flight tips over the five grand mark, depending on availability and season.


The difference between the fare to upgrade with cash would have been a whopping $3,432 each. Double this cost for my girlfriend and you get a cost of $6,864. Since I'm not made of money, paying that price was not ideal or in my intention.
So, I used my points! 48,000 per person, for a total of 96,000 points (increases to 65,400 per person from September 2019 onwards) . This gives my redemption value at 7.15 cents per point – very good! In planning, I used SeatGuru to double check the availability and to ensure I was in fact flying on the new upgraded A330 suites.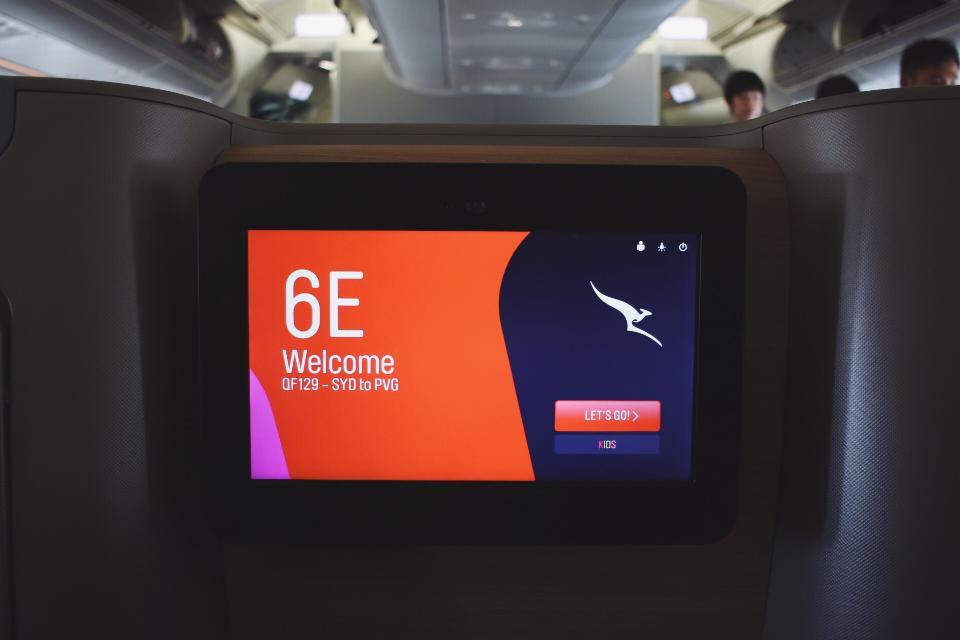 The flight – Sydney to Shanghai with Qantas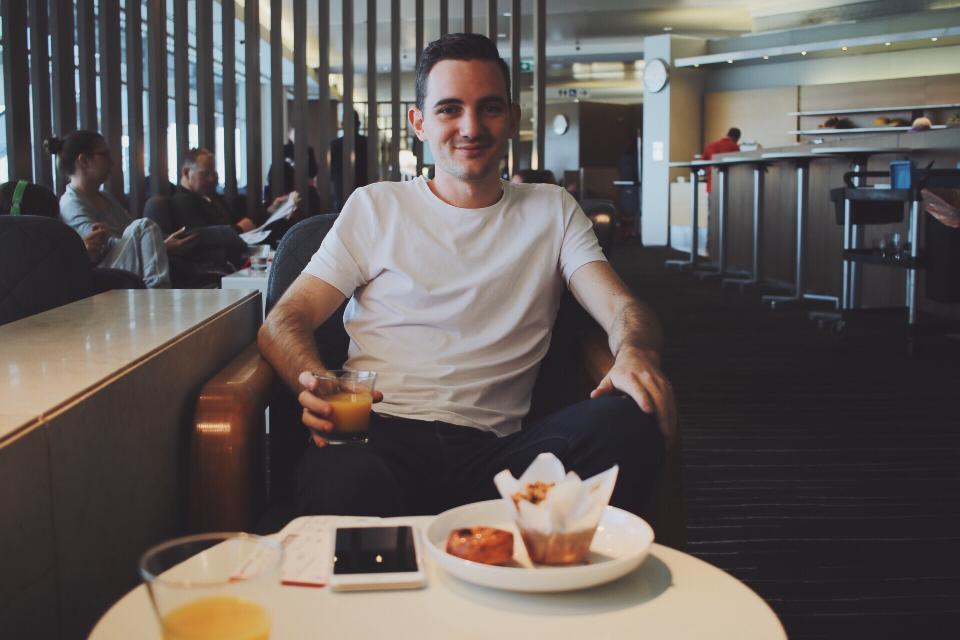 Taking our seats
After a few hours spent at the Sydney lounge, and some beautiful breakfast we arrived into business and took our seats – 6E & 6K. The revised A330 business arrangement is a 1:2:1 perfect layout with 2 extra rows than the previous version 1 fit out. Designed in partnership with Marc Newson, the new Qantas Business Suites offer an innovative approach to practicality, comfort and style.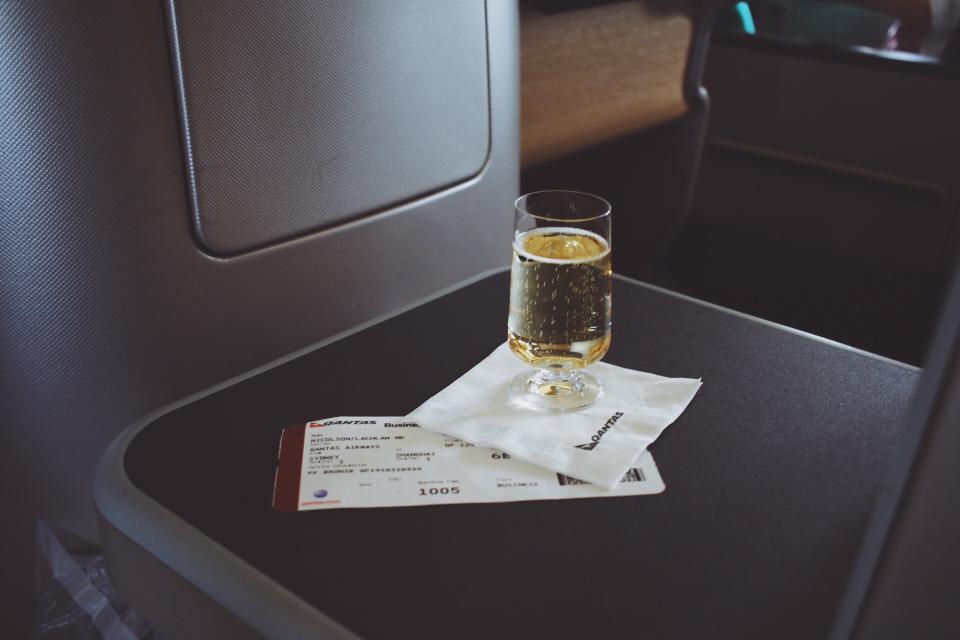 We loved the spacious design and layout along with the beautiful natural wood and cream colour palette and textures. It did become awkward on takeoff as they served champagne but we had to lean over to toast!
On Virgin Australia and other airlines the middle divider can be moved so couples or friends can chat between each other. Qantas seemed to neglect this in their middle seat design.
In the chair you have plenty of storage space to your side for charging devices, stowing books or other items. I found plenty of room to work on my laptop, read two books and still keep my phone and devices in the green.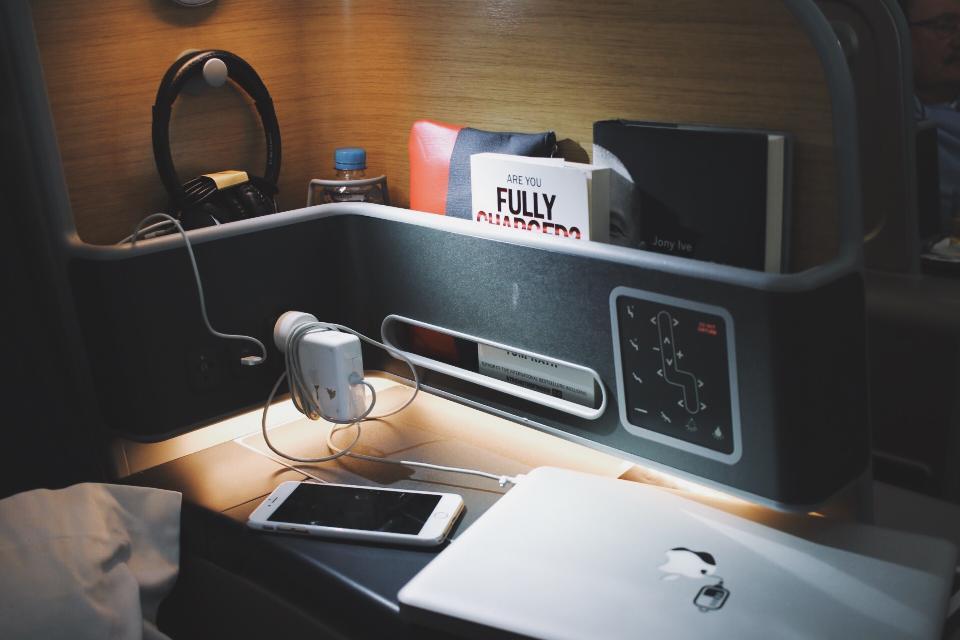 The Qantas entertainment options are the same as economy, just with a HD enlarged display and better distance for your eyes to the screen. I enjoyed a few good documentaries and discovered Qantas has added some HBO partner content which includes some US TV items I love to watch.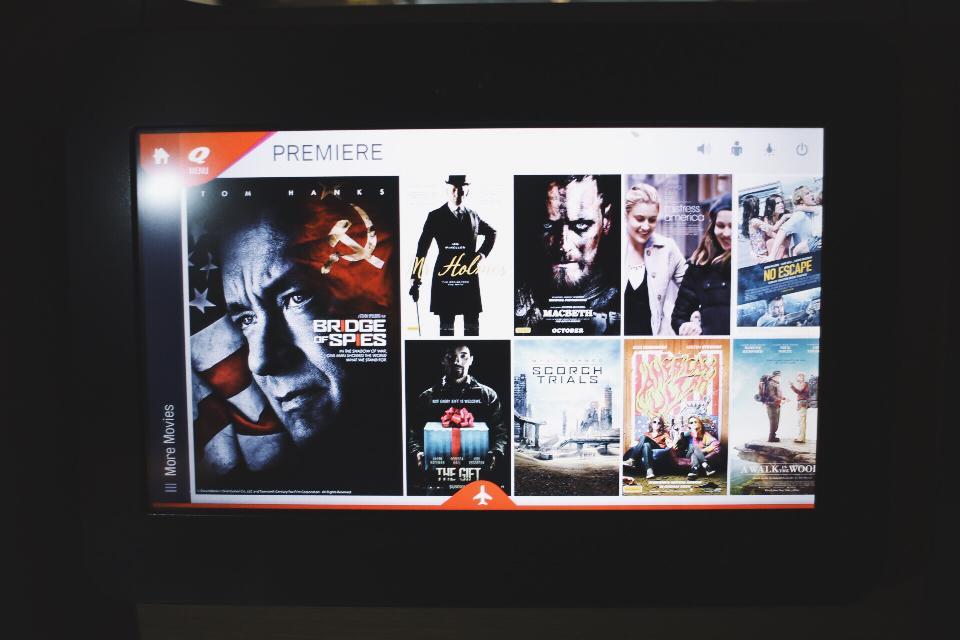 The seating was comfortable, and you had the option of your bed being made before takeoff by the staff. I decided to leave my bed unmade and stowed away the pillow and blankets until it was time to rest.
The mechanical seat featured 4 unique states of recline, which came in handy for reading a book and wanting to put my feet up a little without full recline. The touch control board made it simple to adjust lighting and the seat if you wished to get up and walk or go back to bed.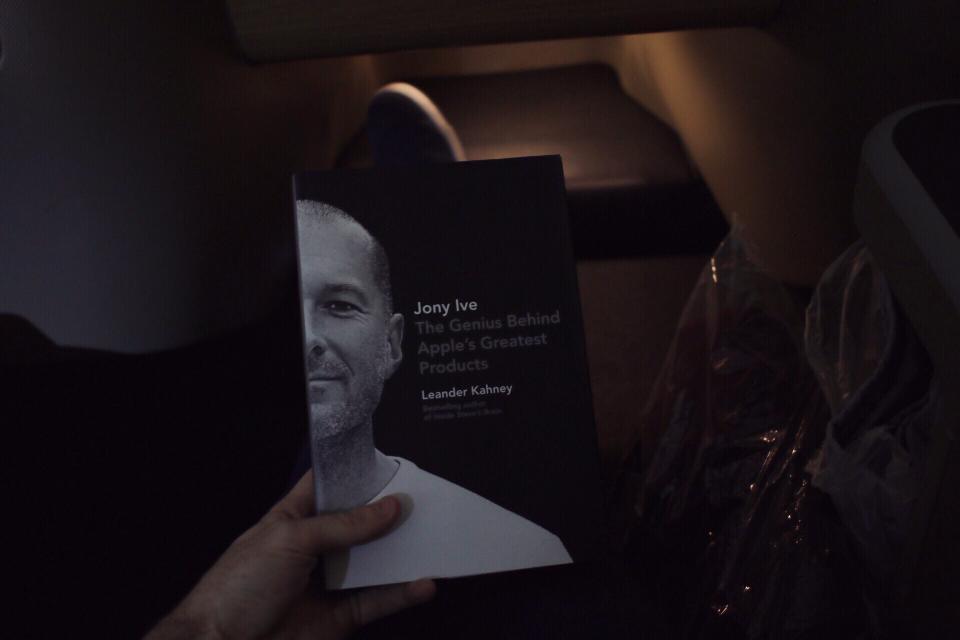 The soft LED lighting, full sized pillows and 2 metre flat bed made our journey extremely comfortable and easier to grab some sleep during an awkward day time flight.
Food and amenities
The food was split into three parts: small, main and dessert. Our personal service manager introduced himself to us by our full names (he was really impressive with remembering our names) and took down our menu choices before take off. The menu consisted of well balance options between salads, noodles and heavy meat.
I chose the Roast pumpkin with udon noodles, miso eggplant, mushroom broth and soy beans as my main. I also enjoyed a small plate of Confit salmon with smoked tofu, pickled daikon and lemon dressing. If you prefer to avoid meat there were plenty of good alternate options such as salads with warm pita bread and choices of dressings, or sweetcorn and basil soup.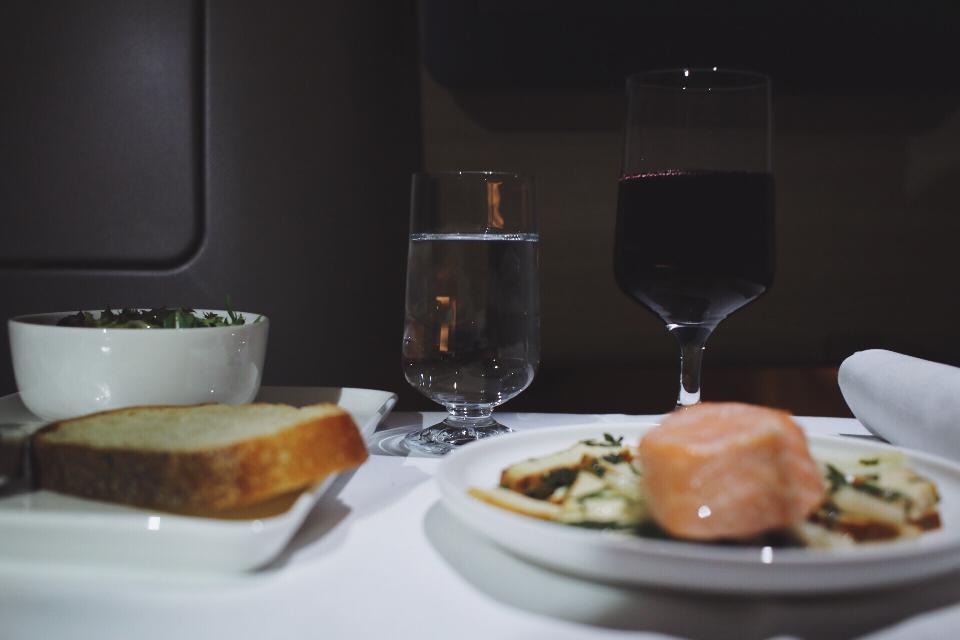 For dessert we indulged in an almond rice pudding with glazed peaches and praline. This sweet dish, paired with a red wine put us straight into sleep mode afterwards.
Along with lunch we were served dinner after a quiet rest period and some more beautiful Australian label wines to cap off the journey. Larita and I both enjoyed the food, however by the end of our journey including the food at the Qantas lounge we felt slightly pale from the high level of salts and vinegars used in the various dishes. We also found it strange at the lack of water offered, but focus on alcohol and coffee throughout the flight.
If you're flying business it's good to remember you are responsible for keeping yourself well hydrated. Our tip is to not over eat or over drink on a long journey! You may feel sick and spoil the experience.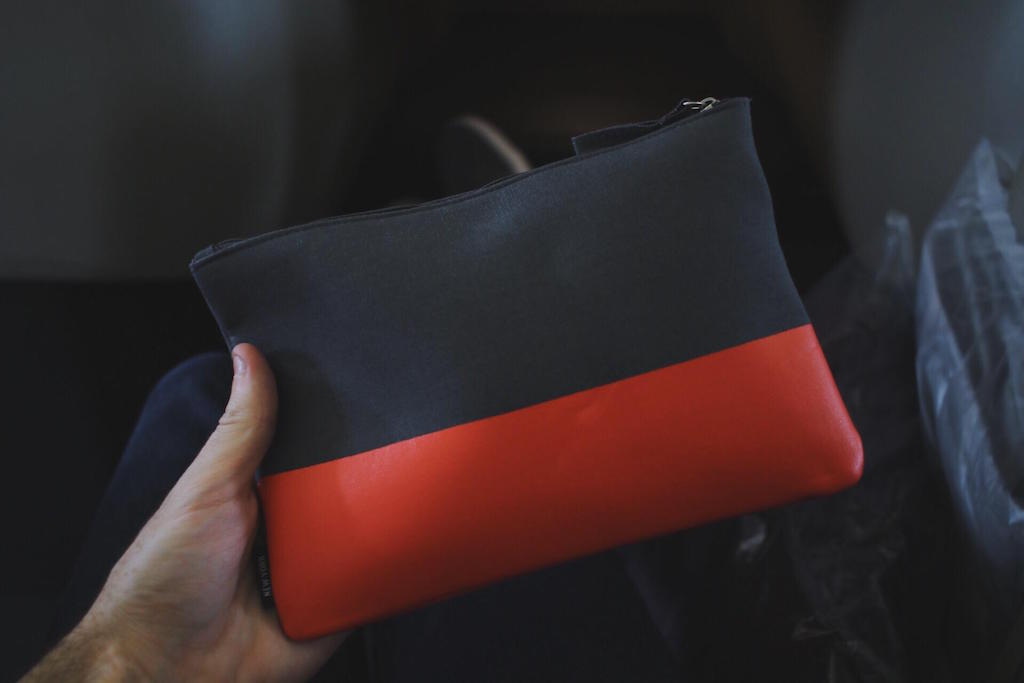 Our complimentary travel kit included ASPAR amenities, with refreshing facial moisturiser. Larita made good use of the sleeping mask and socks, I was more interested in the cheap earbuds included to get some peaceful rest. In each seat was also a quite-comfort headphone set, bottle of water and selection of magazines and newspapers on hand to grab from the staff.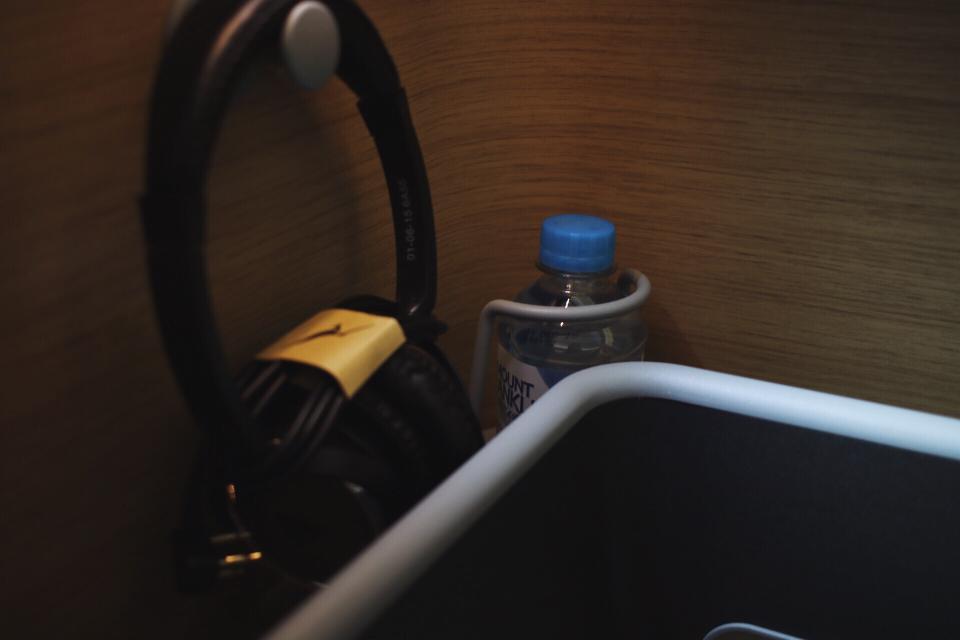 We did not receive the Qantas pyjamas set, however later our staff gave us a pair as a gift to keep anyway. They explained the Pj's are usually handed out on night time flights only.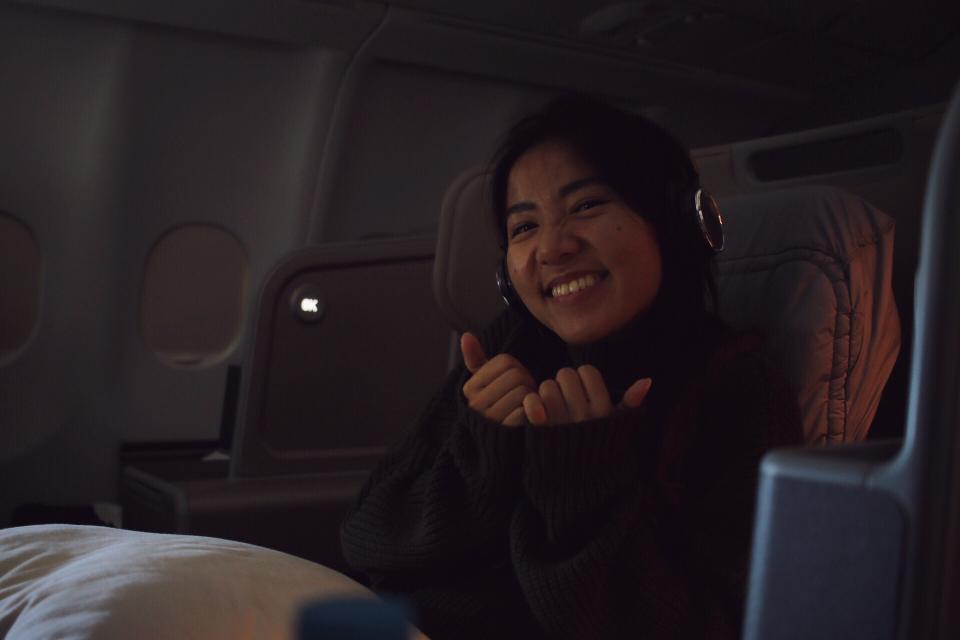 The staff & surprises
One of the biggest reasons we enjoyed our long flight in business wasn't the food or seating – it was the exceptional staff. Qantas staff are different to most other airlines, because the staff in Business Class have usually worked with the airline for over 20 years and host a wealth of experience.
Larita and I enjoyed conversing and becoming friends with two of the staff onboard (Chin Chen and Edwina). We shared travel stories, learned about the history of Qantas and received incredible personal treatment by the staff.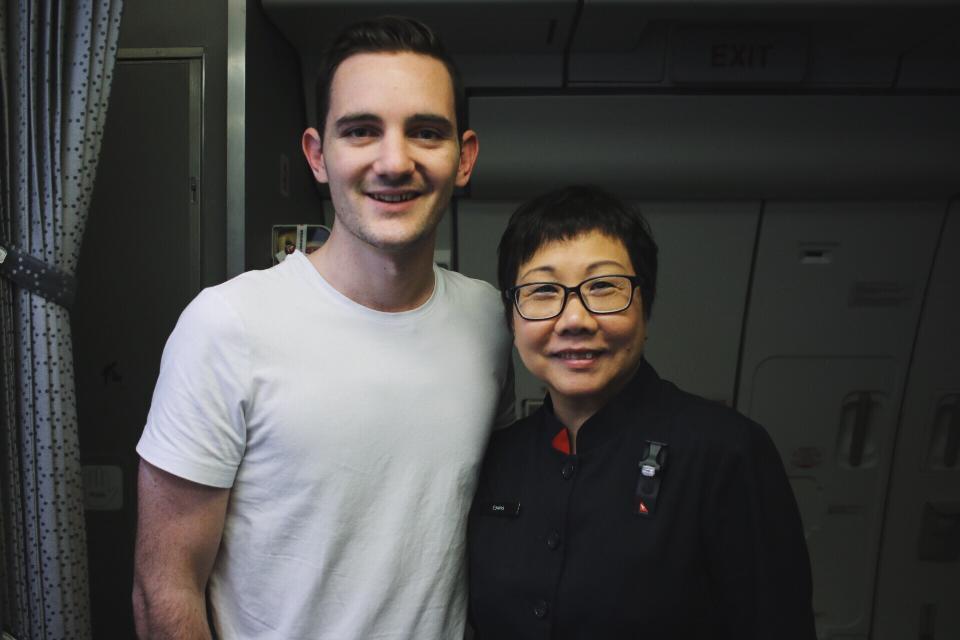 Along with the personalised service, we received some beautiful gifts from Qantas at the end of the flight including a bottle of champagne. We were also visited by the pilot, who invited us to come view the cockpit at the end of the flight. I was excited to ask questions and see how the plane was run from the big chair.
Qantas has a unique competitive advantage with their experienced staff to offer a high quality personalised experience – who understand the dynamics and nuances of business travel over a number of years.
Looking back at the flight, my most memorable aspects are related to the conversations or interactions with the staff. Thank you Qantas!
How to book the new A330 seats
Qantas is still rolling out their new A330 "version 2" seats on selected airplanes, and while they are almost finished, I recommend double checking. First I would go to this page to see if your route appears in the list of currently operated routes on the Qantas A330.

Two of Qantas daily flights between Sydney and Auckland will be serviced by the Airbus A330 from 9 July 2017.
To be totally confident, I would then head over to a seat mapping web tool such as SeatGuru. Look up your flight and view the seating map. The trick to know if you are flying the new business suites are the seat layout is 1:2:1 and there are 7 rows of seating, not 5.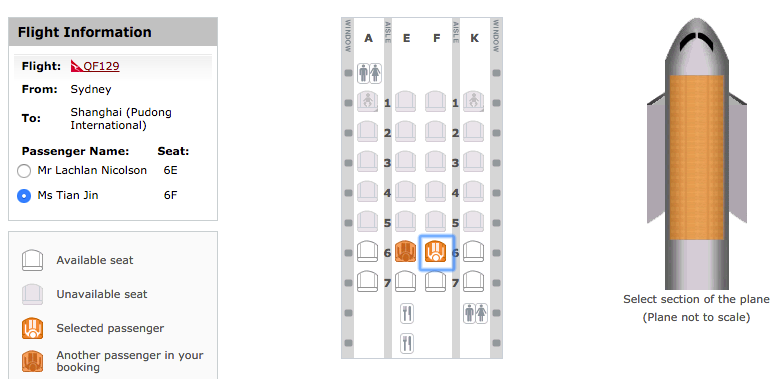 Summing up
After 10 months of patiently saving points, I felt my journey with Qantas was worth the value. Over six thousand dollars saved and for under 100,000 points. We both enjoyed the amenities and benefits of the new Qantas A330 business class along with exceptional experienced staff and a quality lounge experience in Sydney pre-flight.
The biggest benefit to this trip was sharing it with my girlfriend who loved the experience.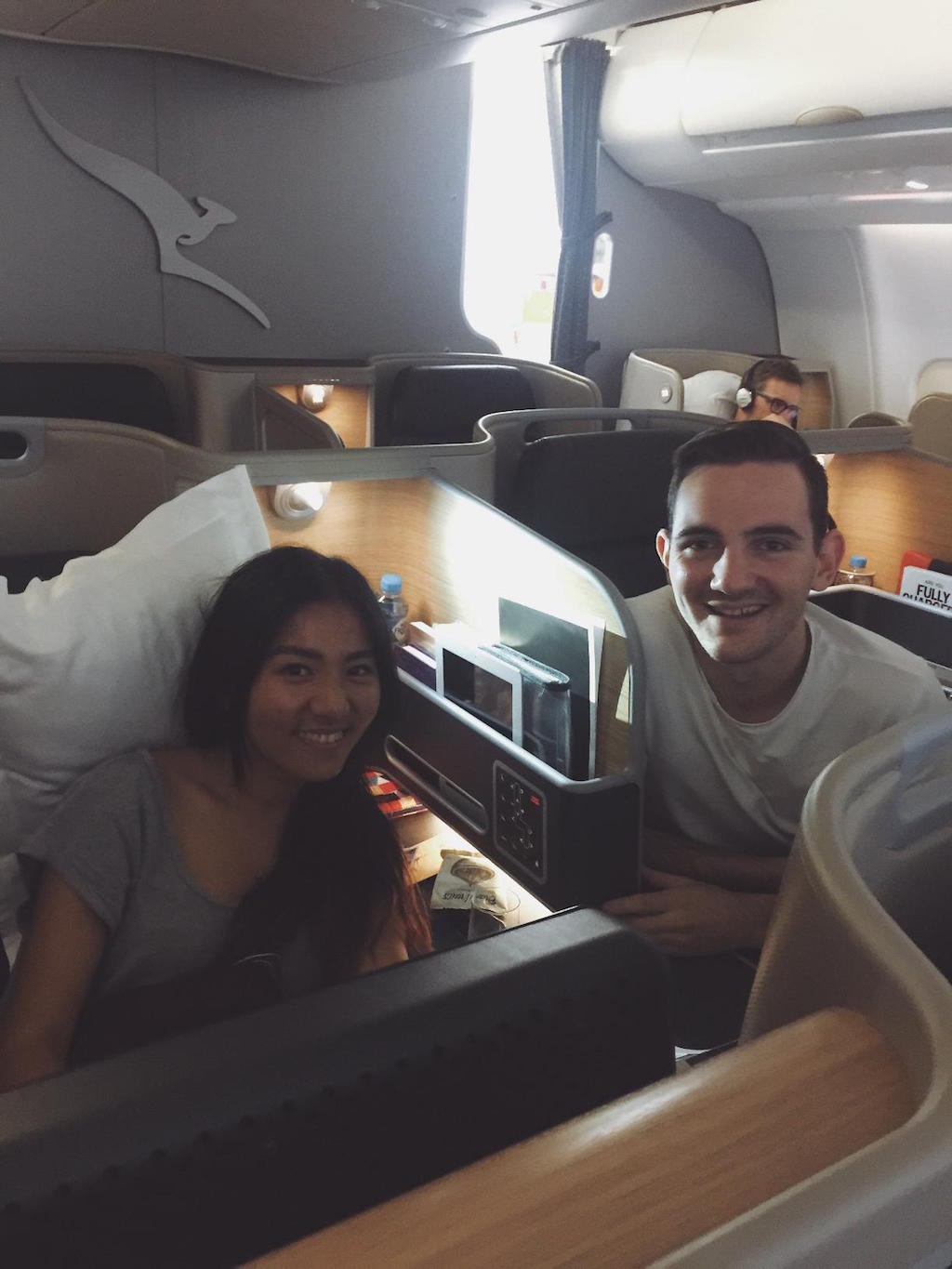 I look forward to my next journey with Qantas in the near future. Until then – 'enjoy the journey'!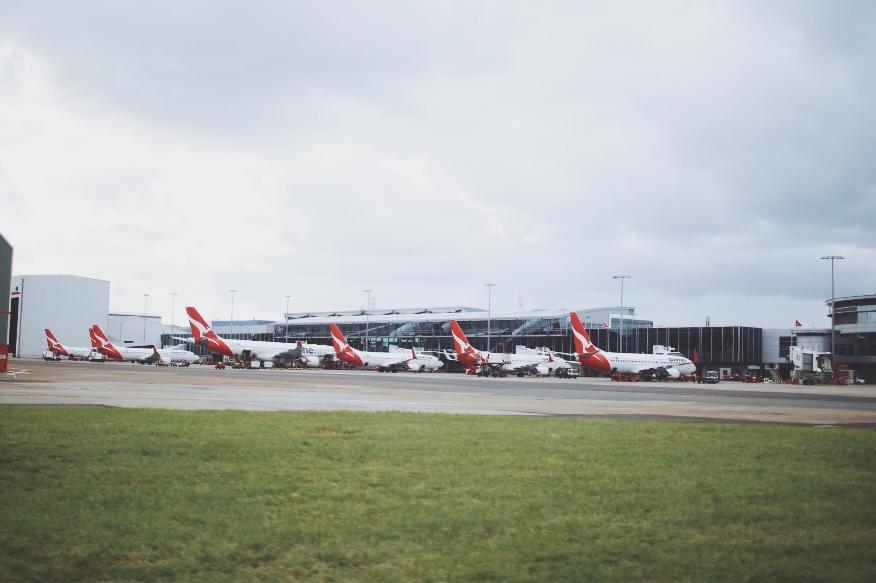 Here are the things to expect on your first Business Class flight.
Qantas international A330 Business Class review – QF129 Sydney to Shanghai
was last modified:
March 9th, 2022
by