Holding Qantas Frequent Flyer status means that you could be skipping lines and enjoying access to lounges. It might also be easier to book reward seats or upgrade your next Qantas flight.
In this guide, we explain in more detail how to move up the five status tiers, the benefits available at each level, and how to extend your status with Qantas. You may also be interested in our beginner's guide to Velocity Frequent Flyer status and benefits.
How do I earn Qantas Frequent Flyer status?
Qantas status is earned by collecting enough Status Credits (SCs) within a membership year to get you to the next status tier. After your 'membership year' has ended, your balance resets to zero and you try again to maintain or upgrade your current status level.
Put simply, SCs are earned by flying with Qantas and its preferred airline partners. The actual number of SCs you earn depends on a vast range of rules, such as distance, cabin class and airline carrier.
In general, most cash tickets booked with a QF flight number — whether operated by Qantas or a codeshare partner, such as Emirates — should earn Qantas Points and Status Credits.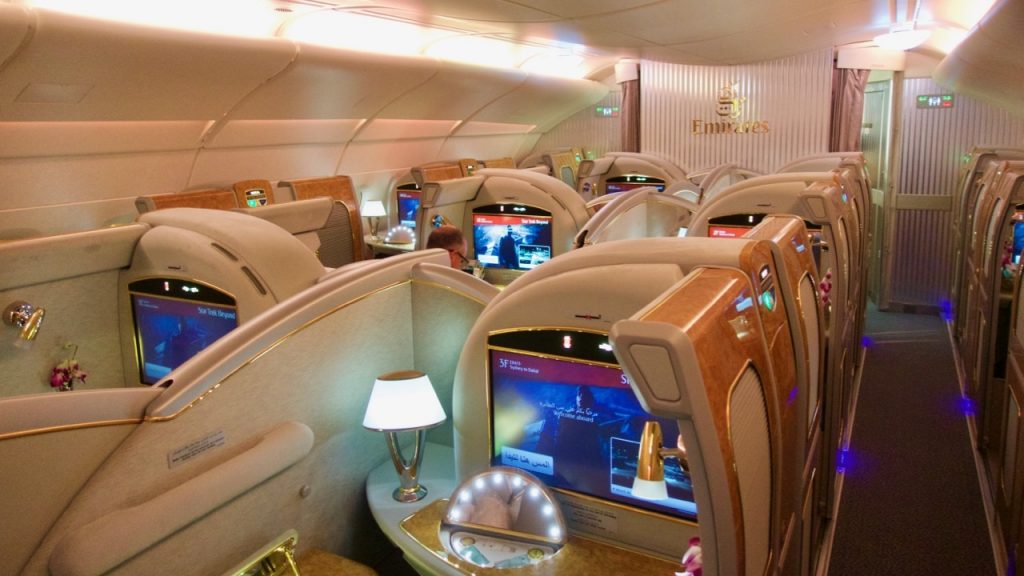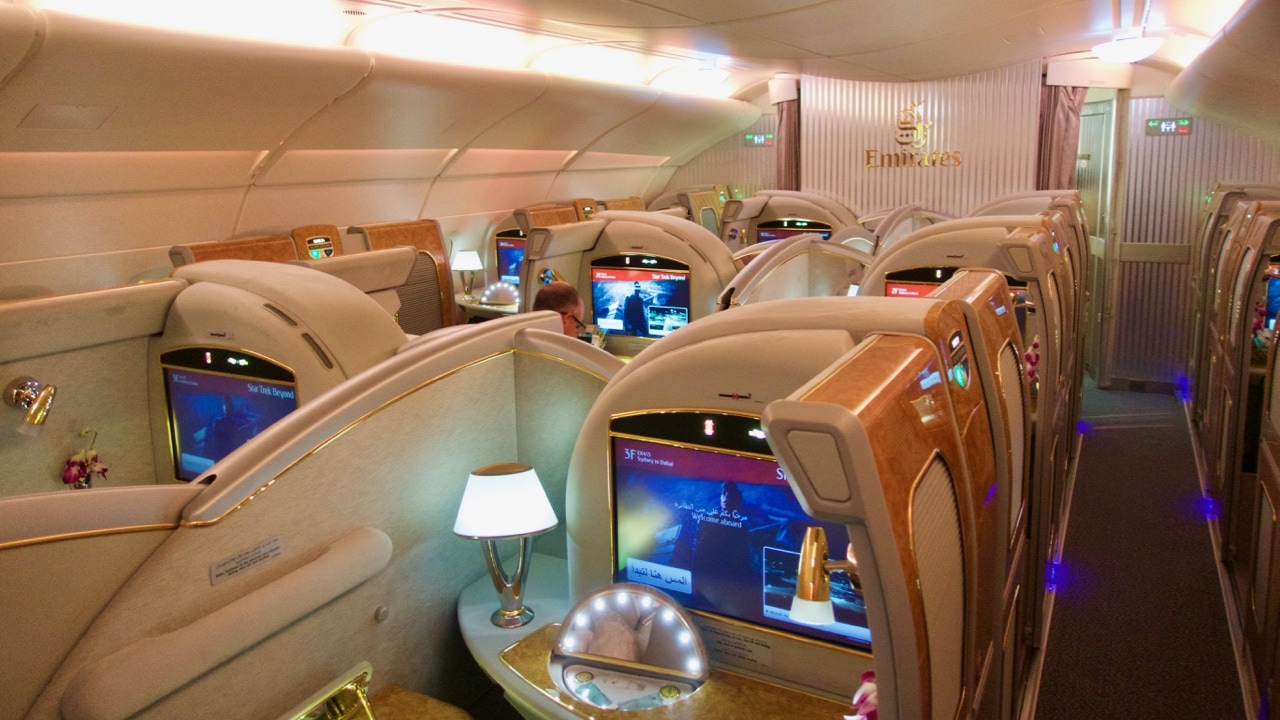 Reward seats booked with points usually don't award Status Credits, unless you are also a Points Club or Points Club Plus member.
Also, most oneworld partner airlines, such as Cathay Pacific, American Airlines and Qatar Airways, will also award Qantas Status Credits on its own flights, but the amount will vary and sometimes be less.
Visit the Qantas website for more information about status tiers →
What are the Qantas Frequent Flyer status membership tiers?
There are five membership tiers in Qantas Frequent Flyer, from lowest to highest: Bronze, Silver, Gold, Platinum and Platinum One.
Qantas Frequent Flyer Bronze
To achieve: 0 SCs
To maintain: 0 SCs
There are no substantial benefits to this entry status level. It just means you are a member of Qantas Frequent Flyer and is a base to start earning Status Credits to move up.
Qantas Frequent Flyer Silver
To achieve: 300 SCs + 4 eligible sectors
To maintain: 250 SCs + 4 eligible sectors
For lifetime status: 7,000 SCs
Oneworld equivalent: Ruby

As the first step with Qantas Frequent Flyer status, you'll gain:
One complimentary entry to a Qantas Club or Qantas International Business Lounge per year
Use of Business Class check-in counters, regardless of class
One extra checked bag on international flights
Complimentary seat selection (except QantasLink flights)
Priority telephone line
Priority waitlisting
50% bonus points on Qantas and Jetstar and 25% on American Airlines flights
Qantas Frequent Flyer Gold
To achieve: 700 SCs + 4 eligible sectors
To maintain: 600 SCs + 4 eligible sectors
For lifetime status: 14,000 SCs
Oneworld equivalent: Sapphire

In addition to Silver privileges, you'll get:
Access to Qantas Club, oneworld partner, Emirates and China Eastern Business Class lounges, regardless of travel class
One or two extra checked bags
Access to Premium Security Lanes at Sydney (Domestic), Melbourne, Brisbane and Perth Airports
Priority boarding
Priority baggage handling
75% bonus points on Qantas, Jetstar and American Airlines flights
Check out our guide to some of the cheapest ways of earning Qantas Gold status in one trip, when they become available.
Qantas Frequent Flyer Platinum
To achieve: 1,400 SCs + 4 eligible sectors
To maintain: 1,200 SCs + 4 eligible sectors
For lifetime status: 75,000 SCs
Oneworld equivalent: Emerald

In addition to Gold privileges, you'll get:
Access to Qantas, oneworld partner and Emirates First Class lounges where available (Business Lounges domestically), regardless of travel class
Use of First Class check-in counters, regardless of travel class
Priority immigration
Priority Economy seat purchase when holding or purchasing a Full Economy ticket for up to two people, including the Platinum member
100% bonus points on Qantas, Jetstar and American Airlines flights
If you reach each 2,400 Status Credits in one membership year (about halfway between Platinum and Platinum One status), you'll receive one of three Platinum Bonus Rewards:
Complimentary Gold membership for a family member or friend; or
Three complimentary Qantas Valet Parking or Chauffeured Transfer invitations; or
50,000 Qantas Points
Qantas Frequent Flyer Platinum One
To achieve: 3,600 SCs (at least 2,700 on Qantas-marketed flights)
To maintain: As above
Oneworld equivalent: Emerald

In addition to Platinum privileges, you'll get:
Complimentary Platinum membership for partner
Highest upgrade and award availability priority
Access to a dedicated VIP Services team
Free transfer to an earlier flight if seats available
Waived fees for phone-assisted bookings and family points transfers
Complimentary extra legroom seating on selected international flights
Complimentary Premium Qantas Golf Club membership
Complimentary Premium Qantas Wine membership
Access to the Museum of Contemporary Art Lounge in Sydney
If you reach each 5,000 SCs in one membership year, you'll receive 75,000 bonus points; by reaching 7,000 SCs, you'll get another 100,000 points.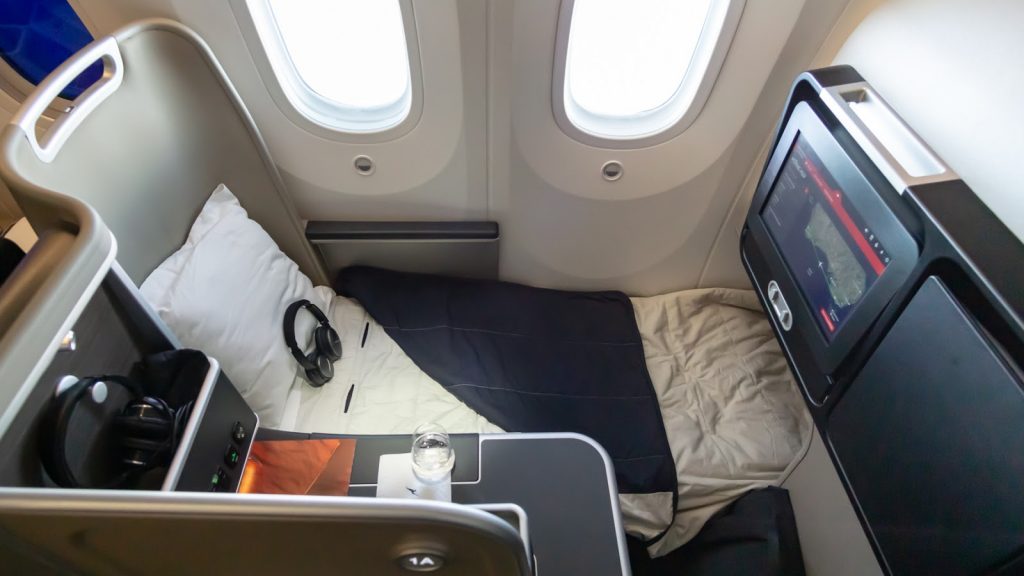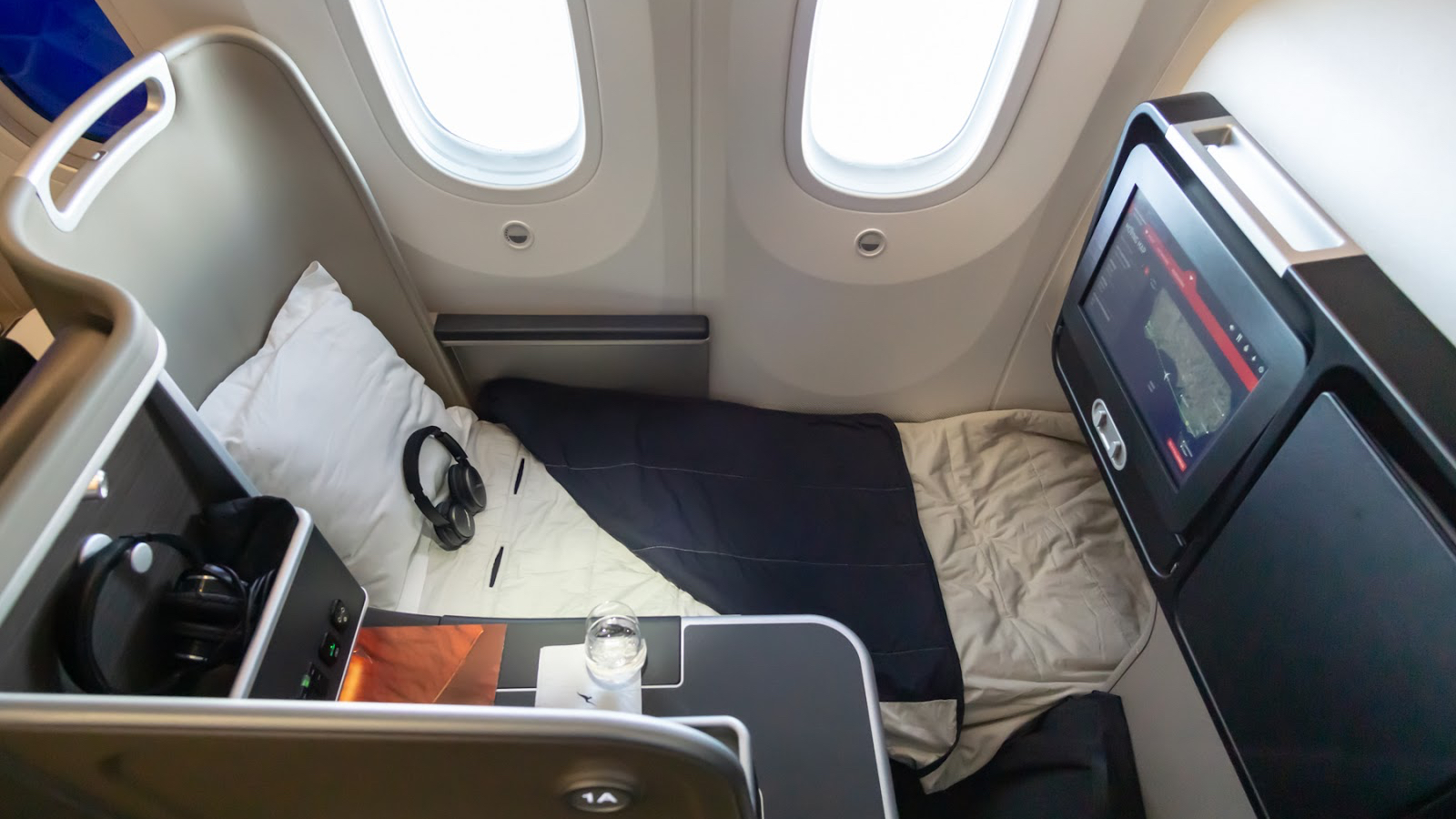 Ad – Scroll down to continue reading.Minimum spend, terms & conditions apply.
What is Qantas Lifetime Status?
You might have noticed a 'for lifetime status' line above for the Silver, Gold and Platinum tiers. Qantas awards you those status levels for life when you reach certain status milestones. These are:
Lifetime Silver: 7,000 SCs
Lifetime Gold: 14,000 SCs
Lifetime Platinum: 75,000 SCs
To check your lifetime status balance, log in to your Qantas Frequent Flyer account and scroll down the page. On the left pane, you will see a summary of Status Credits balance:
Click on See Activity and scroll down the page until you see a summary of your Lifetime membership.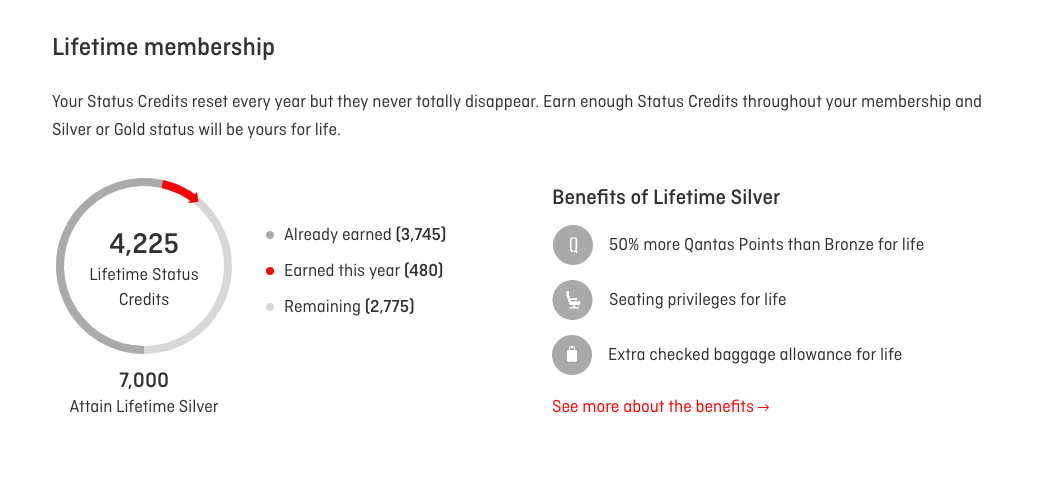 Why should I earn Qantas status?
As you would have gleaned from above, having Qantas status makes your journey smoother and more luxurious. Most people aim for lounge access as the most important perk to use.
Complimentary seat upgrades and access to award seat inventory clears in reverse order, starting from Platinum One down to Silver. Learn more in our guide to how Qantas Frequent Flyer upgrades work.
You'll also earn a useful 'loyalty bonus' of 8,000 Qantas Points or 50 SCs for every 500 SCs you earn on eligible Qantas and Jetstar flights each year (up to four times, i.e. 4 x 500 SCs to a maximum of 2,000 SCs).
You can find more detailed information on Status Credits and tier benefits on the Qantas website.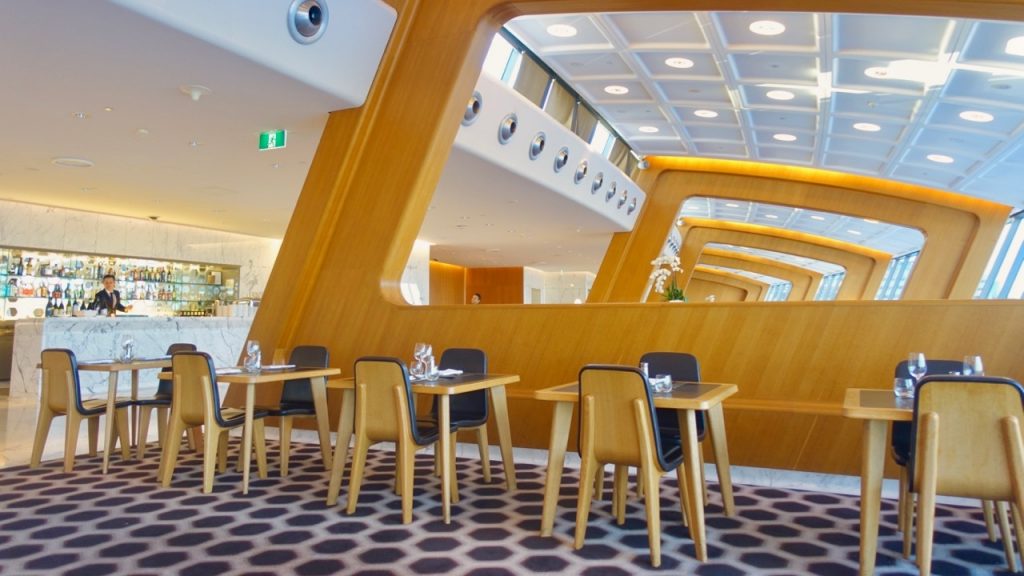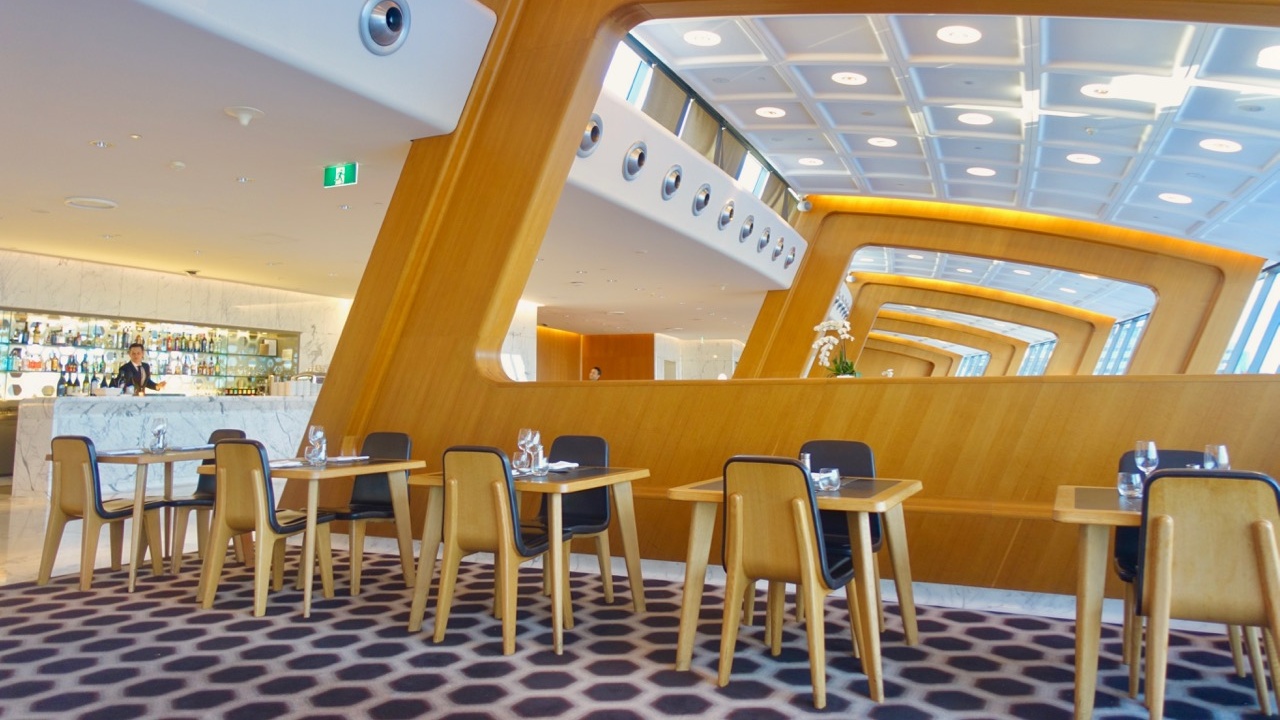 Greater access to reward seats
A benefit that's not clearly advertised of having Gold and Platinum Qantas Frequent Flyer status — and in some cases Silver — is that Qantas makes more of its own Classic Reward seats available to those members.
This is a great perk if you have a healthy Qantas balance and you are competing for hard-to-find award seats. Anecdotally, Platinum and Platinum One frequent flyers can even request reward seats on booked-out flights, with varying degrees of success.
If you are just a few flights short of Gold, and have a stash of points you are planning to redeem with Qantas, then the additional reward seats available to status-holders could be worth doing those extra flights for.
Status Hold for new parents
Qantas Silver, Gold, Platinum and Platinum One status holders are eligible to put an 18-month hold on their status when they take a break from travel as a new parent. This is a great way to unburden yourself from maintaining status while raising a kid.
Qantas Frequent Flyer COVID-19 updates
1. Status extension
With a drastic cut in the number of routes and flights Qantas and its partners are operating due to the coronavirus, elite Qantas Frequent Flyer members with a membership anniversary date between March 2020 and February 2021 had their status tiers extended for a year.
Qantas is also waiving the need for members to clock up four Qantas flights in order to retain their status. All Platinum One, Platinum, Gold and Silver Qantas Frequent Flyer members are eligible for this extension.
This includes members on Status Hold, as well as those who have received a complimentary Gold membership or complimentary Platinum membership from a Platinum One member.
Velocity has also announced a similar program.
2. Bonus Status Credits
Furthermore, Qantas Frequent Flyers are also receiving bonus top-up Status Credits to help members achieve the next frequent flyer tier a bit easier.
Read more about the Status Boost programs here →
Summing up
Qantas Frequent Flyer status is a valuable benefit for those who are loyal to flying Qantas and its partner airlines.
That said, many of the perks of status are available to those travelling in Premium Economy, Business or First Class, whether you are using cash or points to book that flight.
If you only travel infrequently but have enough points to head toward the front of the plane, then chasing status is probably not going to be worthwhile. It's better for those who fly lower cabin classes more often.
Regardless, we wouldn't suggest spending hard-earned cash to earn status outright. The system is geared towards those who, either for work or pleasure, spend a lot of time in the air on paid flights.
Doing this just to earn status probably isn't going to do your wallet or free time much good. However, Qantas status does yield some decent perks for those who do travel enough to earn it.
Remember, once you have status with one airline, you have your foot in the door and can status match to other airlines and alliances.
Frequently Asked Questions
Can I earn Qantas Status Credits on Reward Flights?
Generally, no. However, you can earn a limited number of Status Credits on reward flights if you are a Qantas Points Club member.
Does Qantas Frequent Flyer have a digital membership card?
Qantas Frequent Flyers with the Qantas mobile app can use their digital membership card to enter domestic lounges. Your boarding pass should also show this information.
Supplementary images courtesy Qantas Frequent Flyer. This article was originally written by Matt Moffitt.
The beginner's guide to Qantas Frequent Flyer status and benefits
was last modified:
October 5th, 2020
by