Qantas debuts direct flights to Bengaluru and Seoul, amid new IndiGo tie-up
Qantas sharpens its focus on India, while also adding South Korea to its map.
Posted:
April 8, 2022 - 12:15 pm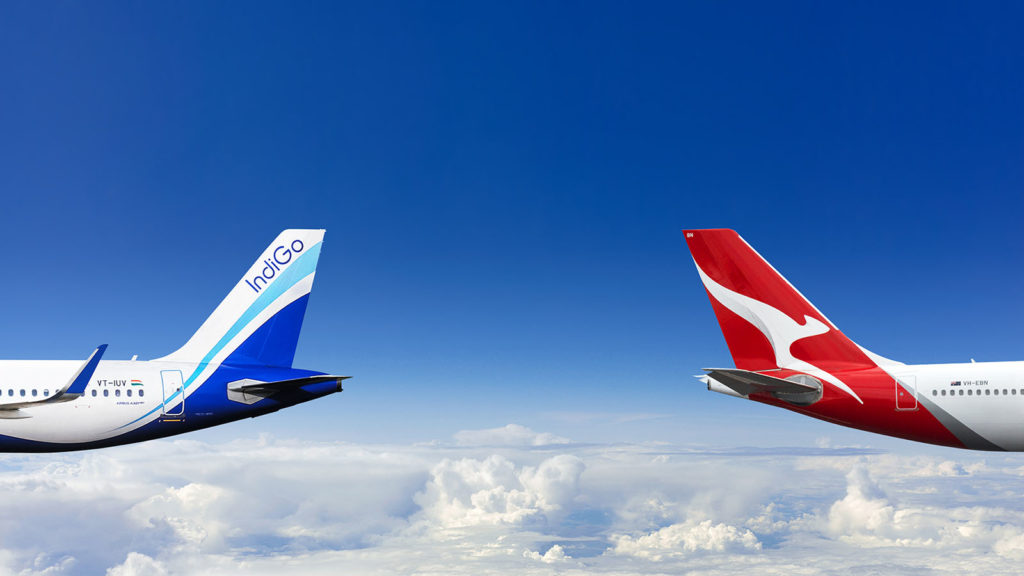 What we'll be covering
Qantas will launch new non-stop flights to both Bengaluru and Seoul before the year is out. That'll be joined by a fresh partnership with India's largest domestic airline, IndiGo – on which travellers will be able to earn and spend Qantas Points.
It's a move that gives Qantas passengers access to over 50 cities in India, and of course, the South Korean capital.
It's clear that Australia is back on the map for international travellers. Demand for our international flights has rebounded since borders reopened, and that's giving us the confidence to launch these new routes together with the marketing support from Destination New South Wales.

The signing of the Australia-India free trade agreement is a driver of travel demand as trade and investment links expand between Australia and India's population of more than one billion people.

South Korea is Australia's fourth largest trading partner and Koreans see Sydney as one of the top tourism destinations. With expected strong business, premium leisure and low-cost travel demand on the route, we see an opportunity for both Qantas and Jetstar to fly on the route.

– Alan Joyce, Qantas Group CEO, 8 April 2022
Qantas flights from Sydney to Bengaluru (formerly Bangalore)
Complementing its existing services to Delhi, Qantas will link Sydney with Bengaluru (formerly Bangalore) from 14 September 2022.
| | | | | |
| --- | --- | --- | --- | --- |
| Qantas route | Departure days | Flight number | Flight times | Duration |
| Sydney to Bengaluru (Bangalore) | Wednesdays, Fridays, Saturdays and Sundays | QF67 | 9:30 am – 4:55 pm | 11 hr 55 min |
| Bengaluru to Sydney | Wednesdays, Fridays, Saturdays and Sundays | QF68 | 6:35 pm – 10:20 am (+1) | 11 hr 15 min |
Offering four return flights per week, the airline's Airbus A330 offers Business and Economy. On those overnight flights back from India, those in Business will certainly appreciate being able to transform their seat into a lie-flat bed.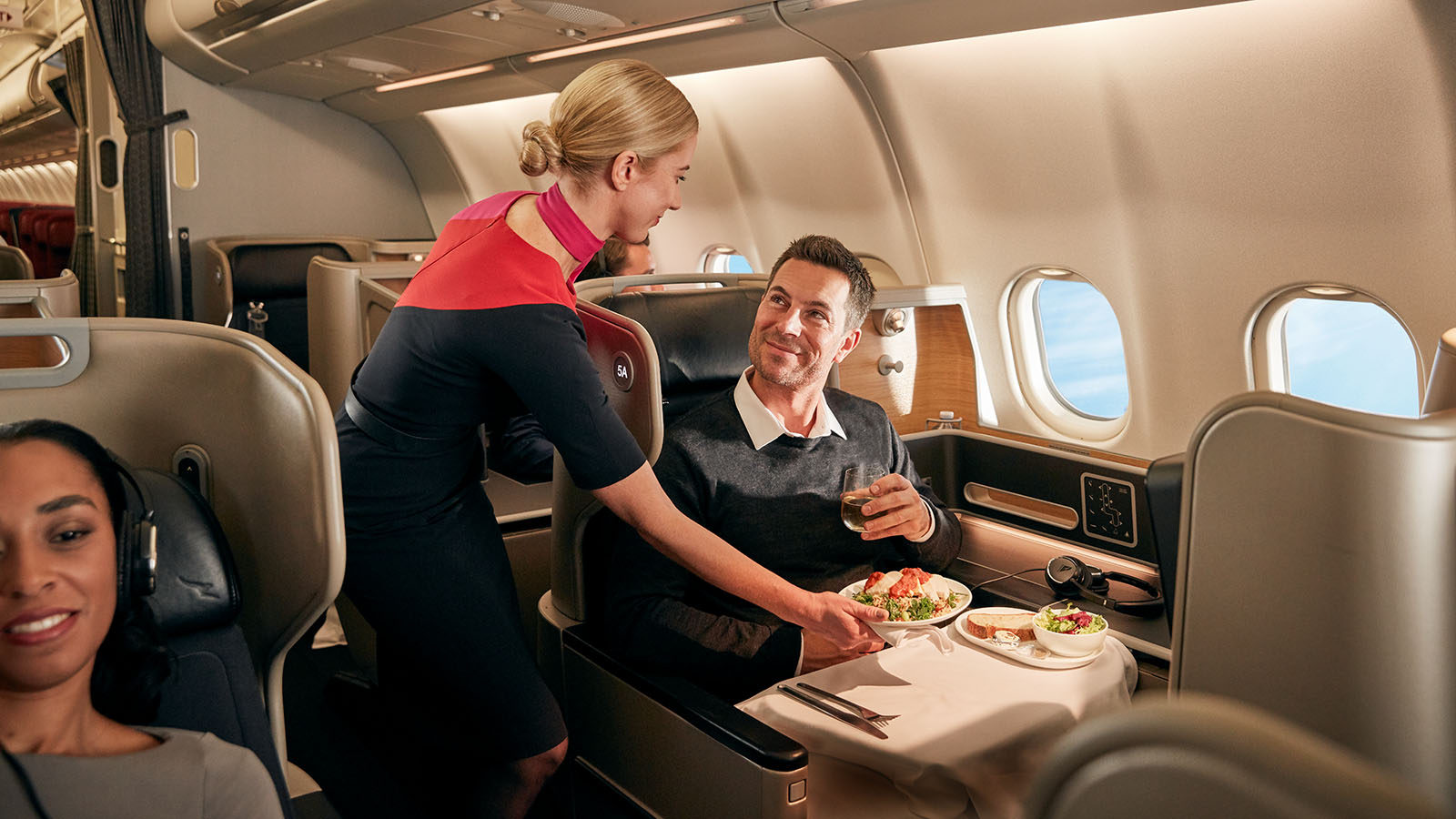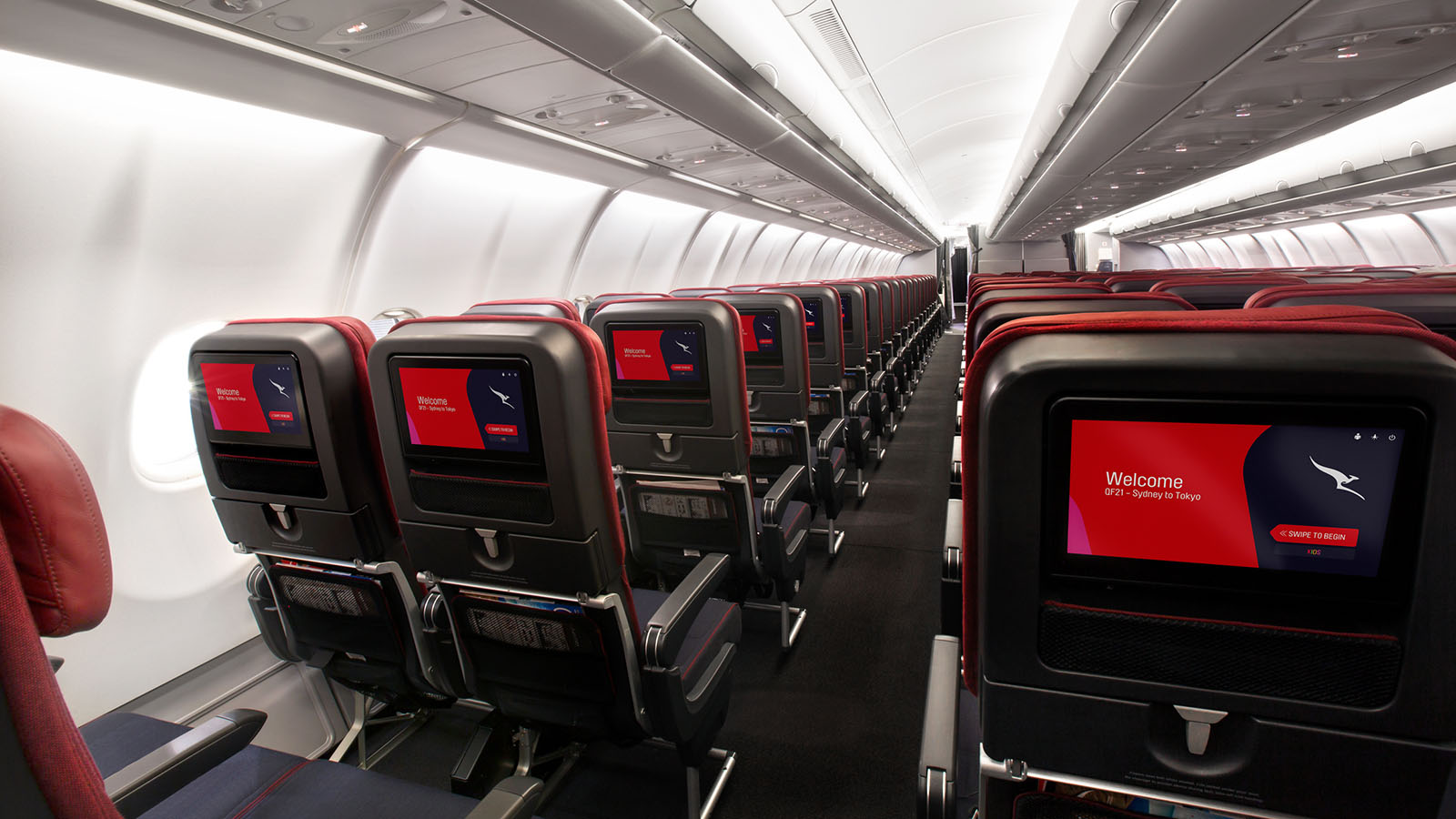 These services run non-stop in each direction, with the Sydney-based timings allowing for domestic connections to and from the Bengaluru flight.
Qantas inks new IndiGo partnership
Speaking of connections, travellers will be able to travel onwards from Bengaluru to over 50 cities aboard Qantas' latest partner, IndiGo. That's India's largest domestic airline.
Whether it's Sydney to Mumbai, Kolkata, Hyderabad or Pune – or just about anywhere else across India – you'll be able to get there across Qantas and IndiGo.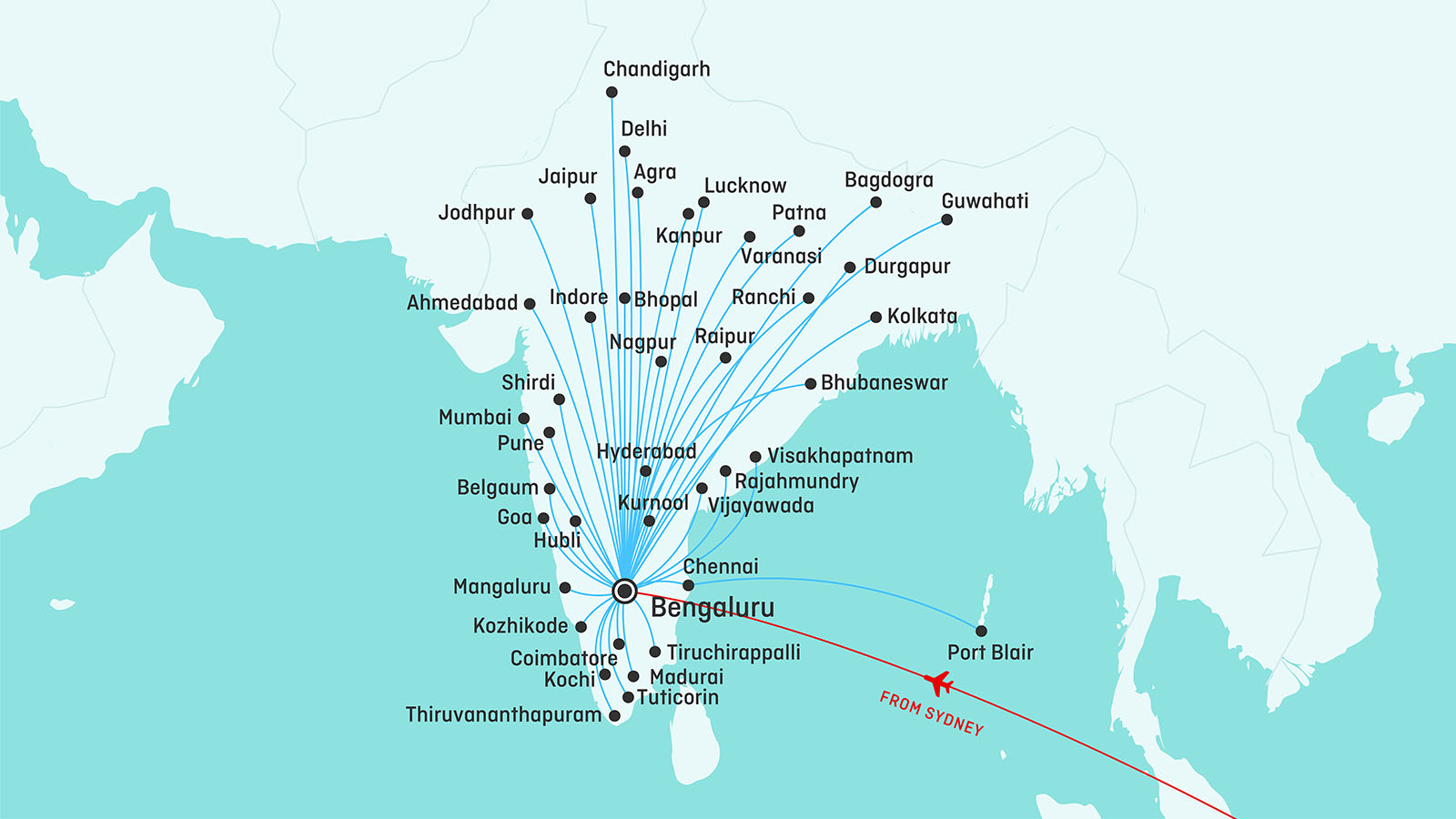 And Bengaluru won't be the only connection point between Qantas and IndiGo. Travellers can also connect between the two carriers in Delhi and Singapore.
Qantas Frequent Flyer members will be able to earn and spend Qantas Points aboard IndiGo. But this will only be possible as part of a connecting journey to or from a Qantas flight. You'll also need to book on the Qantas (QF) codeshare flight numbers to be eligible. Direct bookings with IndiGo on its native 6E flight numbers won't count.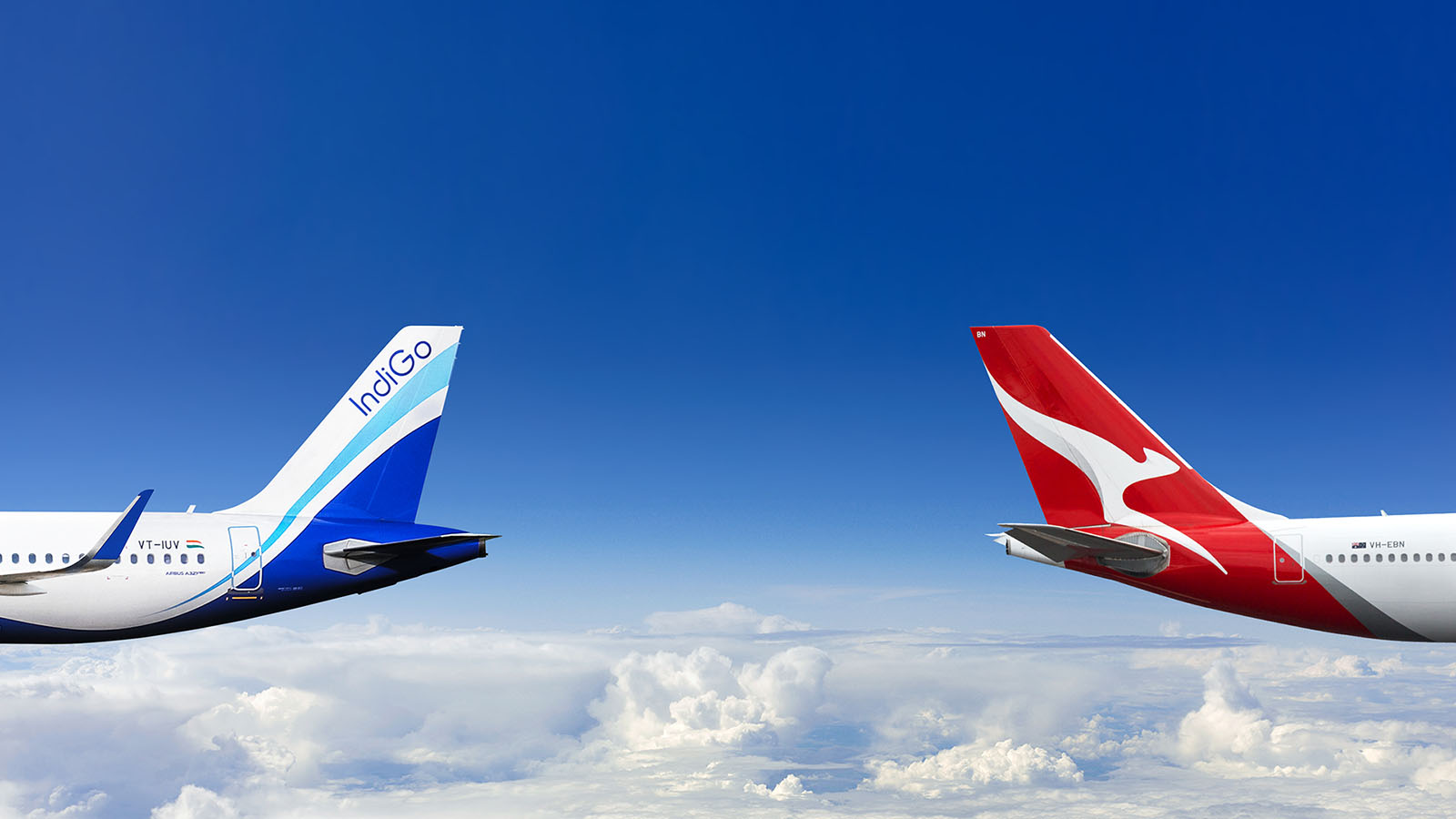 Qantas Silver, Gold, Platinum and Platinum One cardholders will also enjoy the following benefits when travelling with IndiGo:
Priority check-in.
Additional checked baggage allowance to match that of the connecting Qantas flight.
Priority baggage handling.
There's no word yet on airport lounge access arrangements with IndiGo for Gold-grade travellers and above, or for Qantas Club members. As part of the deal, connections to and from selected Jetstar international flights will also be possible.
Ad – Scroll down to continue reading.Minimum spend, terms & conditions apply.
Qantas and Jetstar flights from Sydney to Seoul
Beyond India, both Qantas and Jetstar will add Seoul to their Sydney route maps. For Jetstar, those flights kick off on 2 November 2022. Qantas follows just in time for Christmas, with services launching 10 December 2022.
Route
Airline
Departure days
Flight number
Flight times
Duration
Sydney to Seoul
Qantas
Tuesdays, Thursdays, Saturdays and Sundays
QF87
9:35 am – 6:20 pm
10 hr 45 min
Seoul to Sydney
Qantas
Tuesdays, Thursdays, Saturdays and Sundays
QF88
7:50 pm – 8:15 am (+1)
10 hr 25 min
Sydney to Seoul
(via Gold Coast)
Jetstar
To be advised
JQ49
9:40 am – 8:15 pm
12 hr 35 min
Seoul to Sydney
(via Gold Coast)
Jetstar
To be advised
JQ50
10:00 pm – 12:20 pm (+1)
12 hr 20 min
Interestingly, Jetstar's Sydney-Seoul flights tag onto the airline's existing Gold Coast-Seoul route. Those Jetstar passengers will also find themselves aboard the airline's Boeing 787. That brings reclining seats in Business Class – akin to Premium Economy Class on other airlines – as well as standard Economy Class.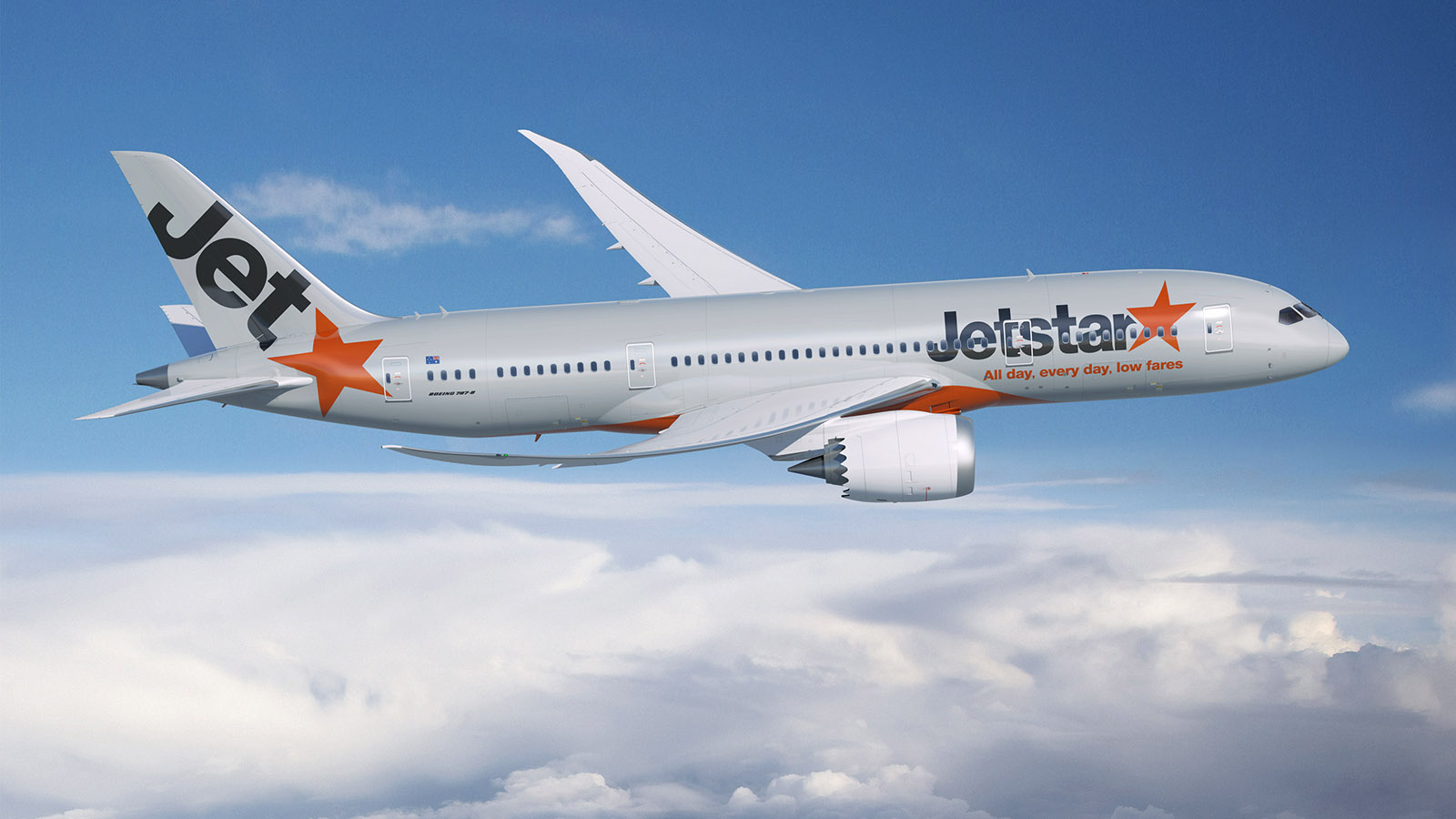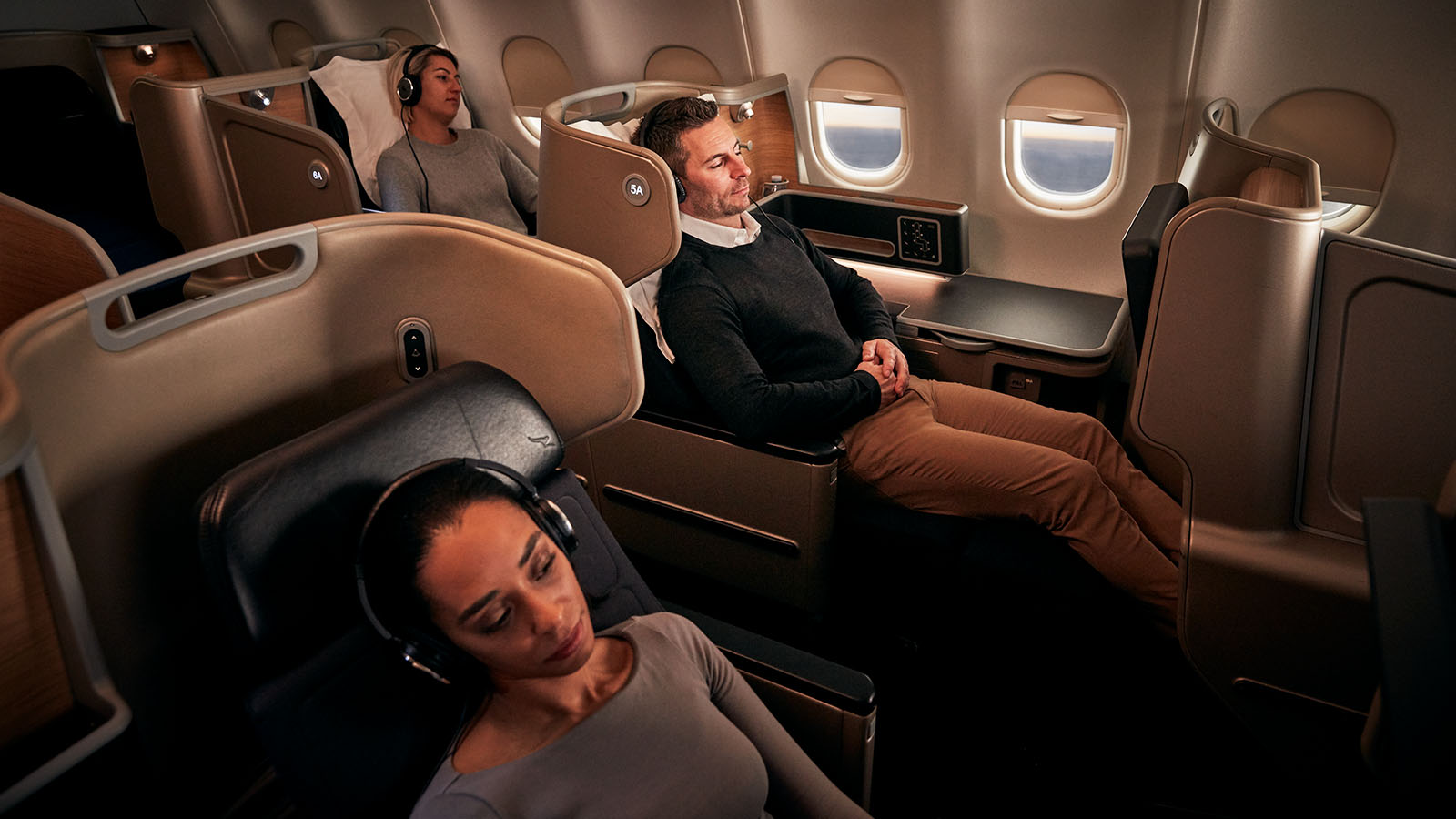 Over at Qantas, the airline will again be using its Airbus A330 jets, which fly non-stop. These have the carrier's Business Suites, which suit working, dining, relaxing and sleeping.
When the Qantas route kicks off in December, it'll also be the airline's first scheduled flight to Seoul since January 2008.
Qantas to run Points Planes to Bangaluru and Seoul
To celebrate the launch of these new routes, there's something else waiting for Qantas Frequent Flyer members. Qantas' first three return flights to Bangaluru and Seoul will operate as Points Planes.
This means every single seat on these flights – across both Business and Economy – is open for booking using Qantas Points at Classic Flight Reward rates. Of course, you can also book these flights using cash. But it's a great opportunity for travellers with a bounty of points to spend, who might otherwise find it tough to locate suitable reward flights.
Here's how many Qantas Points you'd need to book these flights:
| | | |
| --- | --- | --- |
| | Qantas Economy | Qantas Business |
| Sydney to Seoul | 31,500 Qantas Points | 82,000 Qantas Points |
| Sydney to Bangaluru (Bangalore) | 37,600 Qantas Points | 94,900 Qantas Points |
All figures above are for one-way flights – double these rates for a return journey. Taxes, fees and charges apply, and vary by cabin and route.
But be quick: the opportunity to book every seat using Qantas Points will only be available until the end of April 2022. That is, unless those first three return flights sell out sooner.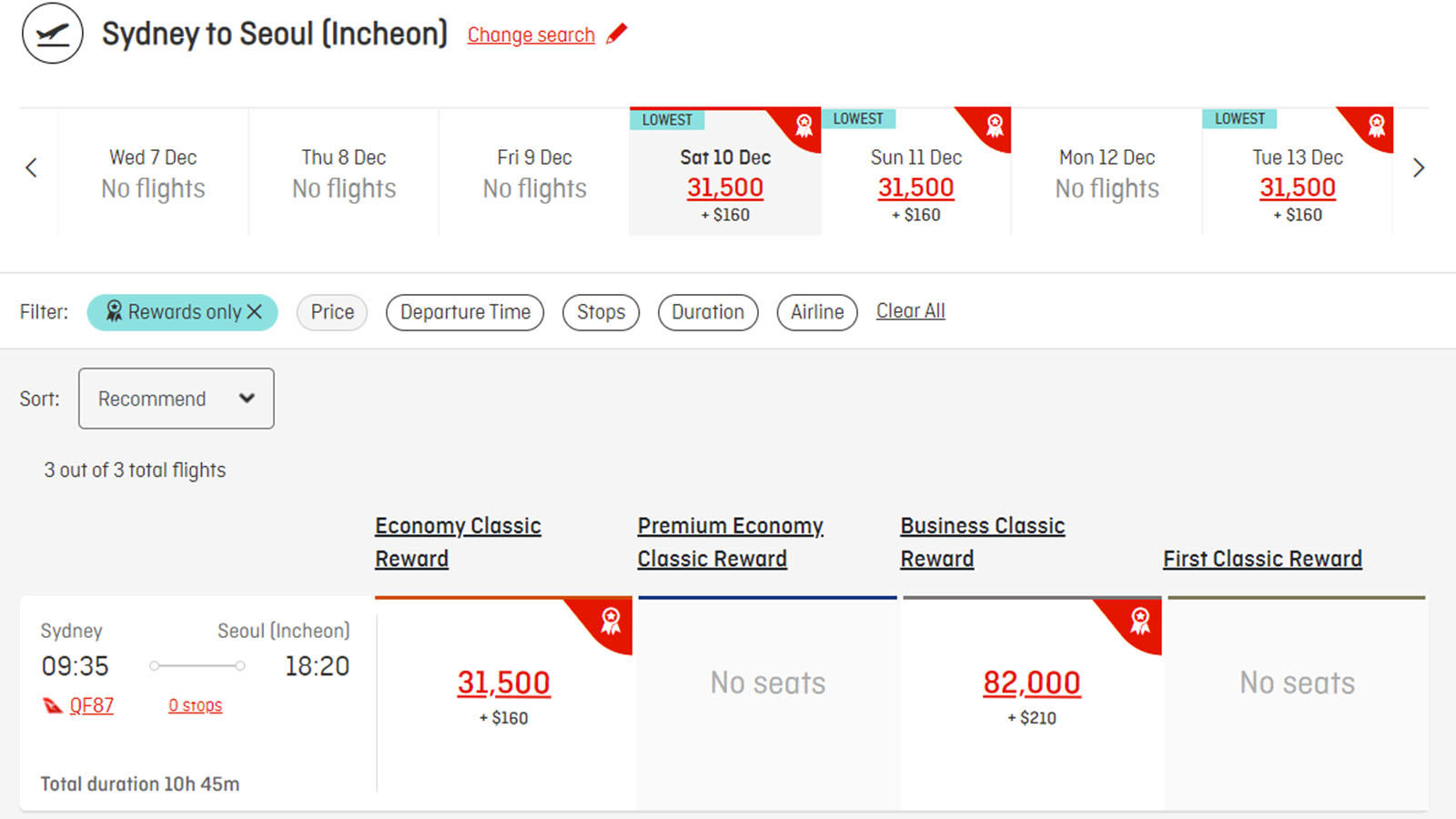 Of course, it's not possible to book Qantas First or Qantas Premium Economy, as the Airbus A330 doesn't offer these cabins.
Summing up
After two years of international travel being paused, it's great to see airlines not merely returning to old routes, but expanding into new ones.
These Qantas services to Bengaluru and Seoul are supported by the NSW Aviation Attraction Fund. That's co-funded by the NSW State Government and Sydney Airport, with new routes like this being the ultimate goal. Bengaluru's Kempegowda International Airport is also supporting the launch of those flights, to help get them off the ground.
But to recap, if you plan to fly around launch time for either Qantas route, get in quick if you hope to book using Qantas Points.
All images courtesy of Qantas.
---
Stay up to date with the latest news, reviews and guides by subscribing to Point Hacks' email newsletter.
Qantas debuts direct flights to Bengaluru and Seoul, amid new IndiGo tie-up
was last modified:
August 24th, 2023
by