With Father's Day fast approaching around the corner, now is the time to bunker down and choose some interesting gift options beyond the typical chocolates and socks. Best of all, many places are offering extra points on top!
Here are some suggestions on products and experiences you could gift to that special person in your life, while similarly rewarding your frequent flyer balance with a healthy boost as well.
Earn up to 8 points per $1 with Qantas Shopping and Velocity e-Store
Qantas Shopping and the Velocity e-Store are both 'online malls' where you can earn bonus frequent flyer points while shopping with your favourite retailers online.
Qantas Shopping Father's Day Offers 2020
With up to 8 Qantas Points per $1 spent, here are some of the best Qantas Shopping offers for Father's Day 2020:
Earn 8 points per $1 spent at hardtofind, which specialise in personalised and other unique gift items.
Nab 5 points per $1 spent at The Iconic, with its large collection of clothing and tech.
Pocket 3 points per $1 spent at Sony, including the latest WH-1000XM4 noise-cancelling wireless headphones.
Velocity e-Store Father's Day Offers 2020
Also headlining with up to 8 Velocity Points per $1 spent, here are some retailers to boost your Velocity Frequent Flyer balance:
Earn 8 Velocity Points per $1 spent with Groupon on most travel and local experience deals, such as a fine-dining experience.
Stock up apparel and underwear at Calvin Klein also with 8 Velocity Points per $1 spent on purchases.
Be rewarded with 5 Velocity Points per $1 spent at Lenovo, with a wide range of travel-friendly tech.
Ad – Scroll down to continue reading.Minimum spend, terms & conditions apply.
Earn up to 20,000 bonus points with Qantas Wine and the Velocity Wine Store
Qantas Wine and the Velocity Wine Store are a portal to not just wines, but high-end spirits and craft beers. In addition to earning at least 3 points per dollar spent, many items have bigger bonuses on top.
Boost your balance with up to 20,000 Qantas Points per case on a selected range of wines and other tipples from Qantas Wine. The Velocity Wine Store offers up to 8,000 Velocity Points on select wine bundles, although a minimum $100 spend applies.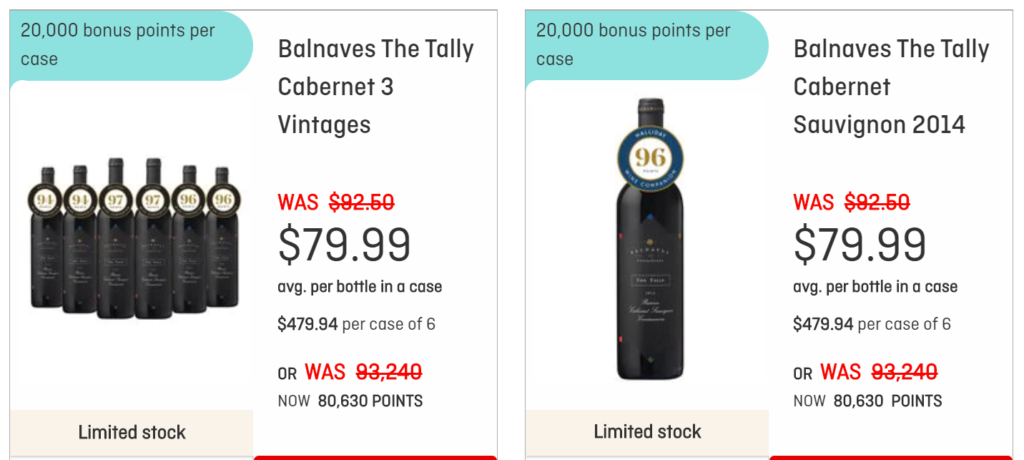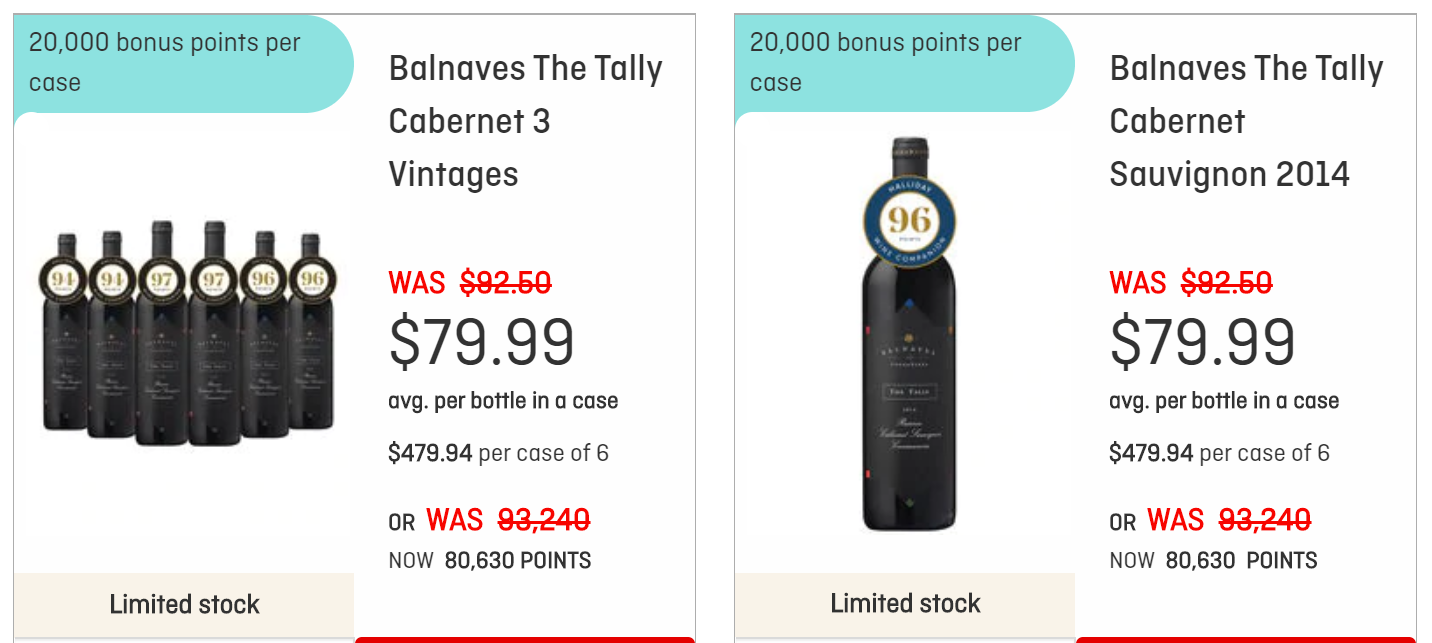 Gift your valuable American Express Platinum Card perks
For something a bit more left-field, if you're an existing American Express cardholder, you could potentially share some of your perks by adding the lucky recipient to your account as a free additional cardholder!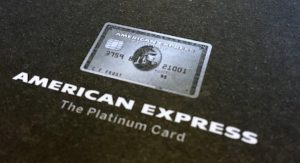 There are a few factors that need to line up for this to work — firstly, you would ideally be holding an Amex that comes with decent benefits that can be shared. A prime example of this is the American Express Platinum Card.
By issuing a free additional card, you could be gifting that person more than $1,000 worth of perks including:
Secondly, you must be able to trust that person to make payments on their purchases, as ultimately you will still be held liable for any transactions they make. But if these stars align, it could be a thoughtful gift that benefits you with earning extra Membership Rewards points too!
Use your own rewards card to get just about anything else
More gifts that are more off the beaten track, you might need to spread your net wider than the Qantas and Velocity-related stores. This is when having a points-earning credit card becomes handy, as you can earn points on just about any purchase!
Our crew at Point Hacks have hand-picked some options including:
Providoor: A Melbourne-based company that delivers food made by top restaurants, which is then finished by you at home. Providoor still delivers during the current Melbourne lockdown.
Prezzee: If you're really short on time, Prezzee is always a safe option. It sells a special type of 'universal gift card' that can be swapped for over 120 retailer gift cards when needed. The Father's Day Smart eGift Card even lets you personalise the card with a photo and message.
Bellroy x Qantas: A special collaboration with Bellroy and Qantas resulted in a range of travel-friendly wallets and accessories. Until 31 August 2020, get 20% off the price, which can be paid with cash, Qantas Points, or a mix of both.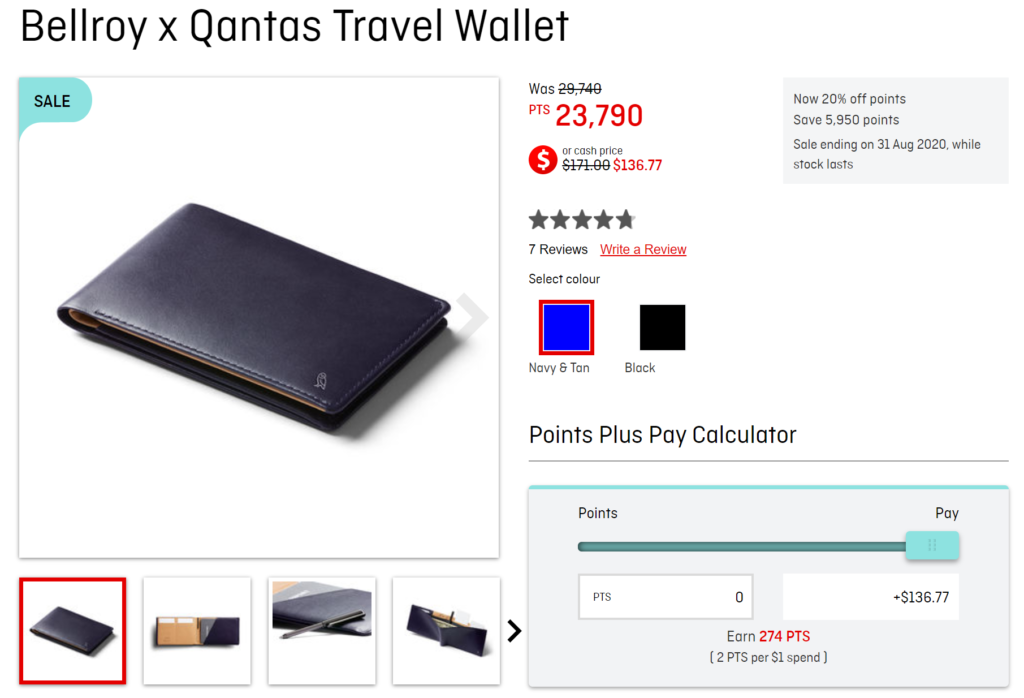 11 ways to shop for Dad and earn bonus points – the ultimate frequent flyer Father's Day guide
was last modified:
August 25th, 2023
by