Plaza Premium runs a small network of just over 120 high-quality lounges at 30 airports in 16 countries, including now three in Australia.
While these lounges currently remain closed due to the COVID-19 outbreak, the launch of 'travel bubbles' to some overseas countries later this year or in 2021 will see these lounge doors fling open once again, with these lounges being a great place to unwind prior to your flight.
Please note that opening times listed below are those that apply during normal operations.
Unlimited access to all lounges is granted to American Express Platinum Charge Card Members. Some Plaza Premium lounges are part of the Priority Pass network, which can be accessed with some other credit cards.
Plaza Premium Lounges in Australia
Sydney
The newest addition to the network in Australia is the Plaza Premium Lounge in Sydney's International Terminal. It has taken over the space of the old American Express Lounge.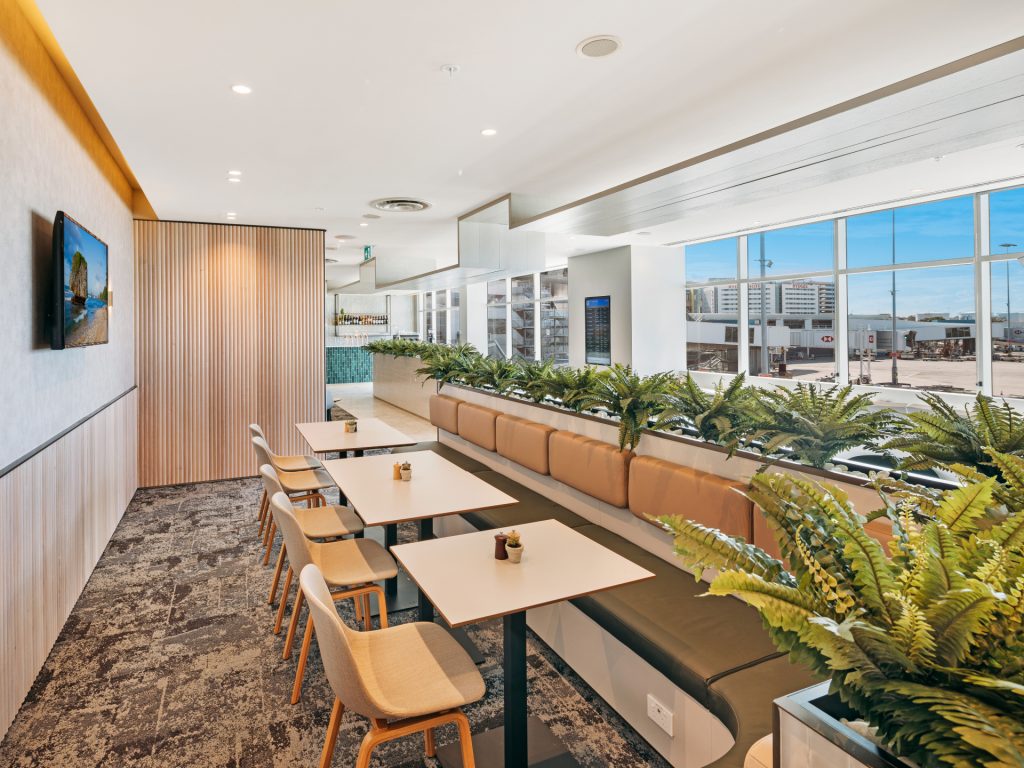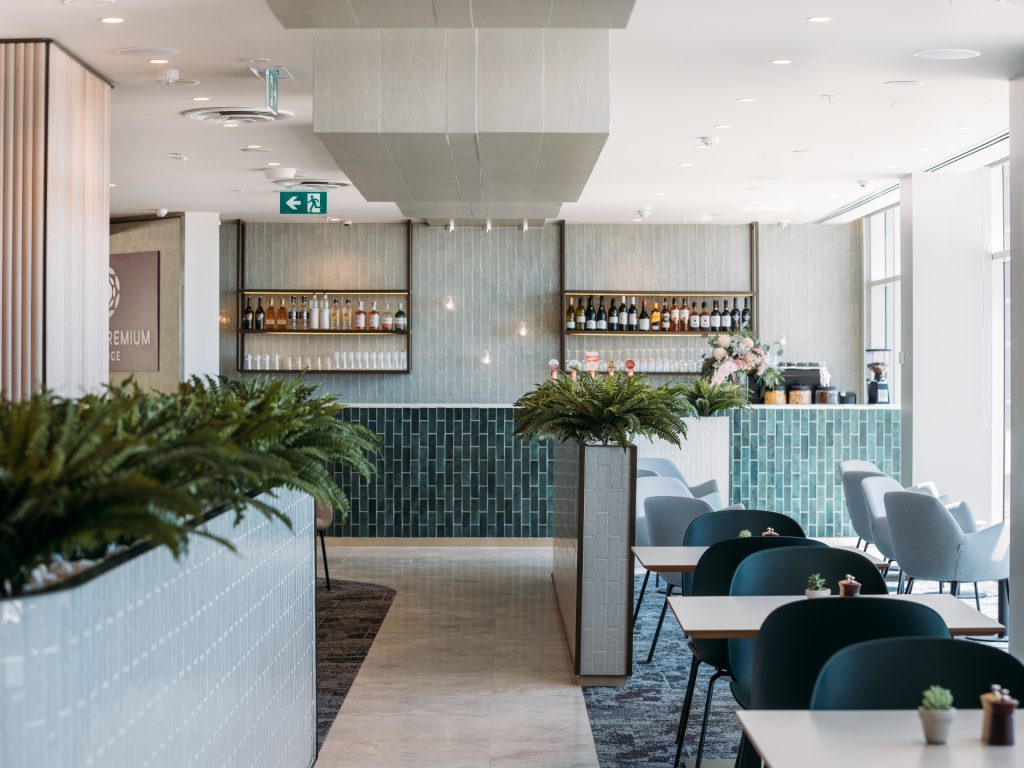 Highlights include a refreshed décor, barista-made coffee, and complimentary alcoholic drinks. There is also a high tea every day from 1-4pm.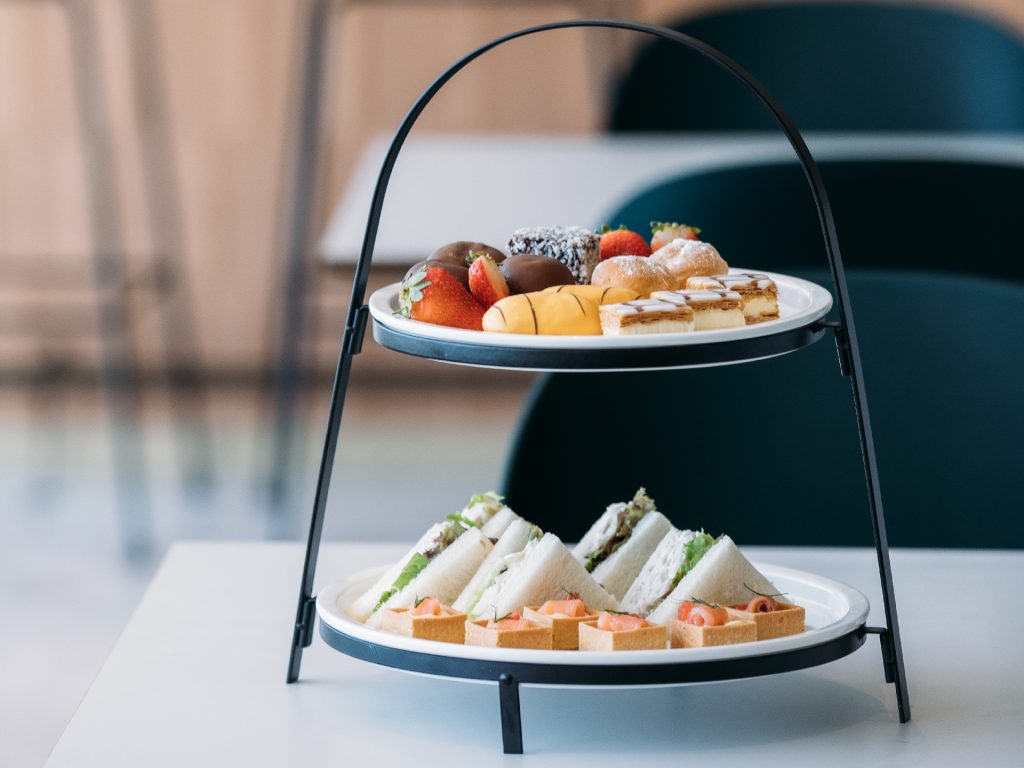 However, given the footprint of this lounge has not changed since it was an Amex Lounge, it may start to get crowded.
For now, Priority Pass members do not have access to this lounge (as they do in Melbourne and Brisbane) but this may change once negotiations are completed.
This lounge is located opposite Gates 25 & 26 and is open from 6am until 10pm every day.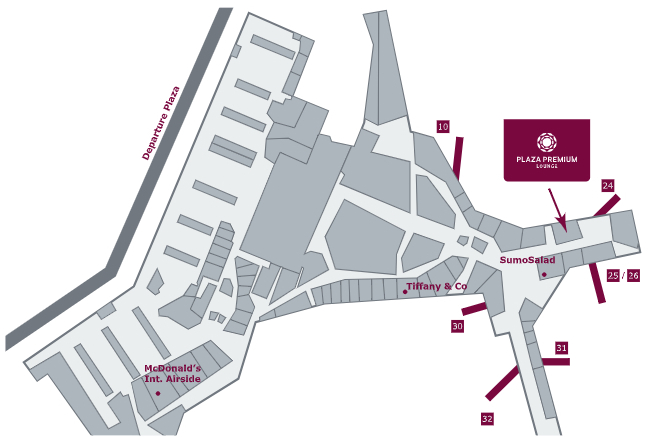 Melbourne
This lounge opened in March 2018. It offers delicious food, a good range of beverages and a space to relax to passengers travelling with any airline in any class of service.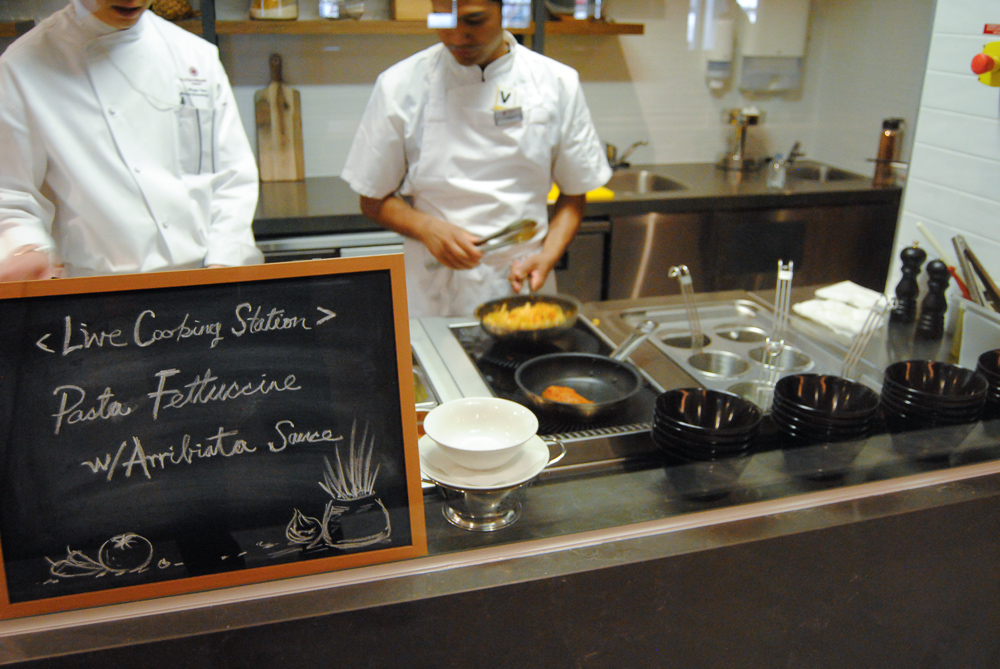 However, this lounge is not ideal for those wanting to get work done in a comfortable environment.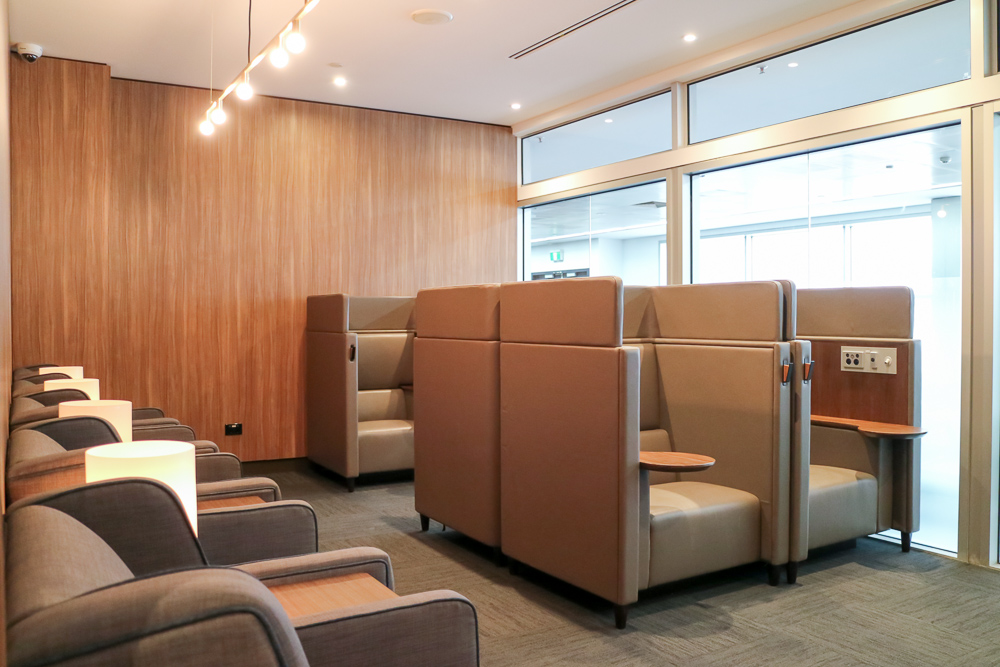 It's located near Gate 9 and is open from 6am until 11pm every day.
Brisbane
This lounge was the first to open in Australia, in early 2016. It has good tarmac views and customer service but the lounge is on the small side.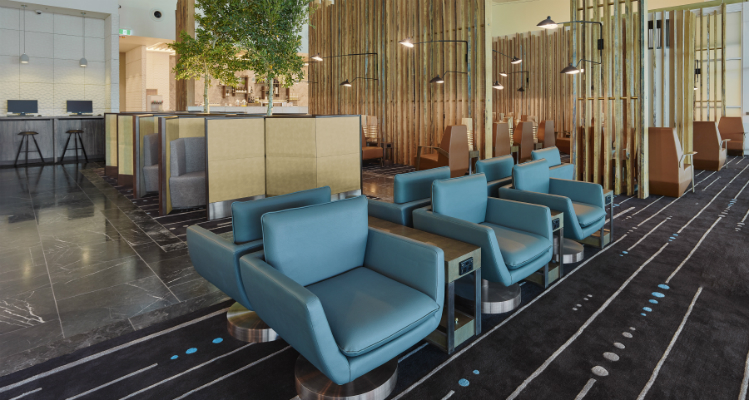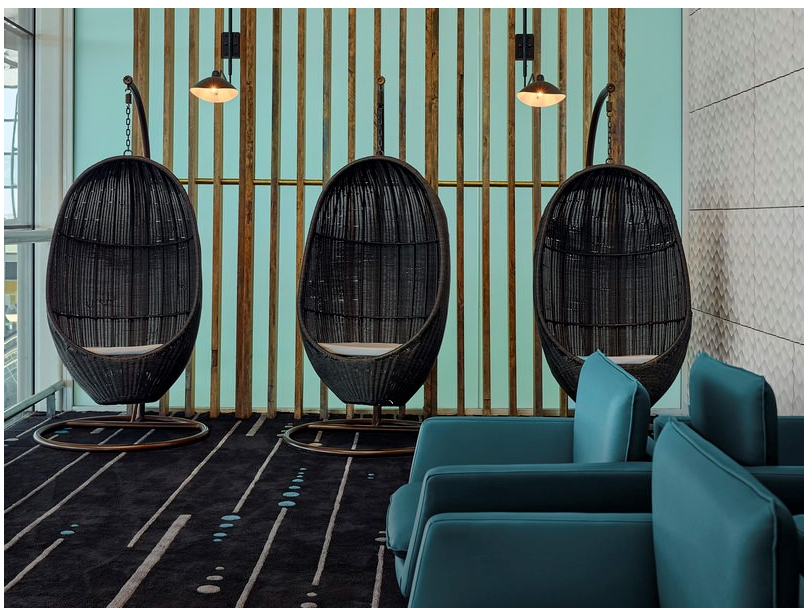 There is complimentary buffet-style food, beer and wine, with spirits available for purchase.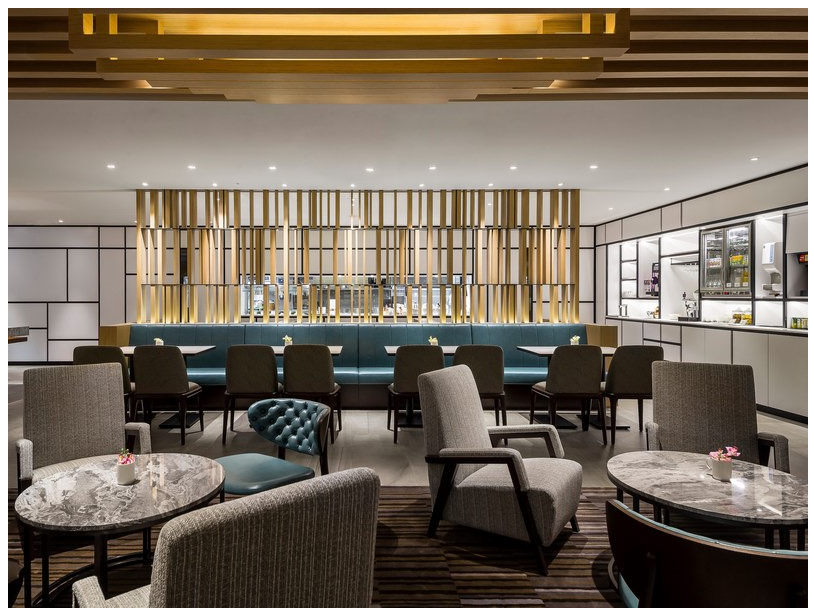 It is located on Level 4 of the International Terminal, between Gates 81 and 82. Its opening hours are from 5:30am until midnight.
Key international Plaza Premium Lounges
Travellers from Australia are most likely to encounter Plaza Premium Lounges in the following airports:
Asia: Kuala Lumpur, Hong Kong, Singapore and Taipei
Middle East: Abu Dhabi and Dubai
Europe: Paris and Rome
Canada: Toronto and Vancouver
Jakarta
The Saphire Plaza Premium lounge located at Terminal 3 of the Jakarta Soekarno-Hatta International Airport opened in 2018.
It is located on a corner of the terminal, in between Gates 4 and 5 (the entrance is closer to Gate 5).
Plaza Premium First Lounges
This concept is a step above a regular lounge, with features such as à la carte dining and complimentary massage treatments.
There are First lounges in Kuala Lumpur and Hong Kong, with which the latter requires a co-pay of HK$200 (~AU$35) for Priority Pass members to access.
It looks like this concept will be expanded to other airports.
Unlimited access for American Express Platinum Charge cardholders
The American Express Platinum Charge card offers lounge access to Plaza Platinum lounges. That's in addition to the existing Priority Pass, Virgin Australia, American Express Lounge and Delta SkyClub benefits.
There is overlap between some Priority Pass lounges and Plaza Premium lounges, so these Card Members are doubly lucky to have access!
You just need to flash your American Express Platinum Charge or Centurion card at the lounge entrance to gain access. Plus, according to one of our readers, you will also receive a 15-minute complimentary massage service at the Wellness Spa.
Plaza Premium vs Priority Pass
Whilst there is some overlap between the two lounge networks, like in Brisbane and Melbourne, having a Priority Pass membership doesn't mean you can get into all Plaza Premium lounges.
Read more about which lounges you can access and which credit cards give you this benefit our guide to the Priority Pass lounge network.
Summing up
With international travel severely curtailed at present, the ability to use Plaza Premium lounges is pretty much non-existent, however, as the international travel bubbles are launched, the ability to use them will again begin to open up.
And with new lounges also opening up in places as diverse as Sydney, Taipei and Rio de Janeiro in recent years, it seems like the strategy of holding a credit card or a number of credit cards to access a range of lounge networks diversifies your options when travelling.
The article was initially written by Matt Moffitt, with supplementary images courtesy Plaza Platinum.
A snapshot of Plaza Premium lounges for Australian-based travellers
was last modified:
June 29th, 2020
by