Commercial aviation is changing rapidly, even in just the past decade. Airlines are increasingly looking at reducing costs and this is evident in the shift away from gas-guzzling four-engined jets and to a lesser extent, heavy in-seat entertainment systems.
While this is not so much an issue on long flagship domestic and international routes for full-service airlines, it's more apparent with budget carriers and on single-aisle workhorse jets that ply the networks of most airlines; Qantas and Virgin Australia included.
Hop on a Boeing 737 or Airbus A320, and chances are you'll be met with a blank stretch of canvas in front of you. Many airlines will still offer wireless streaming entertainment to your own devices, but if you've got those with you, why not bring your own choice of content onboard too?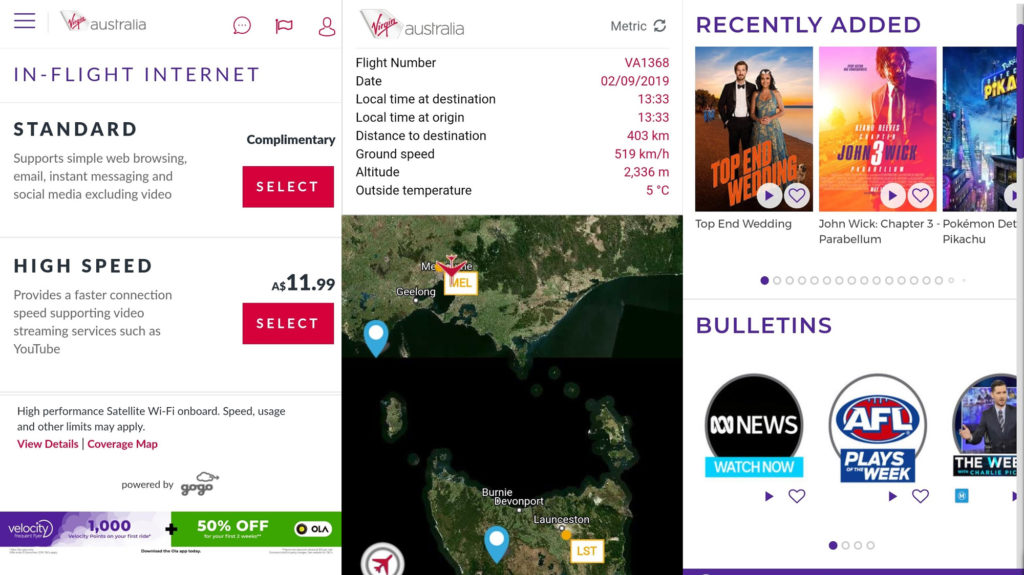 Disclaimer: Point Hacks has no affiliations with any of the products below.
Take streaming services offline
Many of you will be subscribed to at least one streaming service, such as Netflix or Spotify. In most cases, having a paid or premium membership will entitle you to download content to watch later offline on your phone, tablet or laptop — perfect for flights!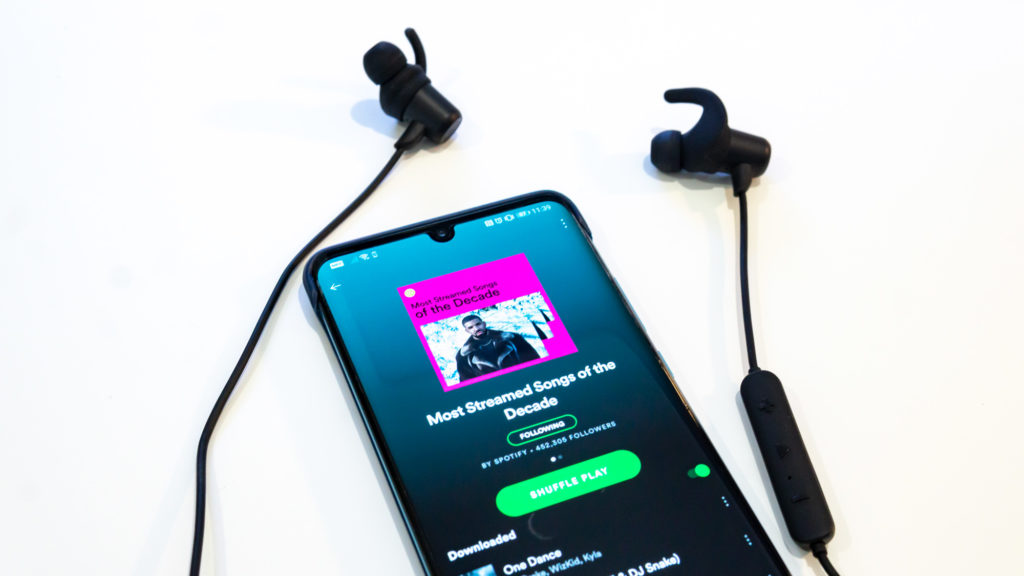 Except for new entrant Binge, most video streaming services in Australia offer offline viewing as a feature, including:
Netflix (A$9.99 to $19.99 a month)
Stan (A$10 to $17 a month)
Disney+ (A$8.99 a month or $89.99 a year)
Prime Video (A$6.99 a month or $59 a year, includes Amazon Prime)
Keep in mind many titles have a limit on how many times they can be downloaded, or how long they can be stored offline on your device. It's best to only download the titles you want just before you plan to watch it.
These following music streaming services in Australia also allow offline downloads for premium memberships, all of which start at A$11.99 a month for standard individuals:
Spotify
Apple Music
YouTube/Google Play Music
Amazon Music Unlimited
Deezer
Tidal
Better plans may be offered to students or families residing in the same household so do shop around if those situations apply to you.
The wonders of noise cancellation
Until I bit the bullet on my first pair of noise-cancelling cans in late 2014 (Bose QC25s), I never realised just how loud the droning of a plane engine could be when listening to anything onboard.
Since then, I've never travelled without them. With the active noise cancellation on and the inflight entertainment set to a reasonable volume, you won't be distracted by the background hum again.
I sold my trusty Bose QC25s off in late 2019 and swapped to the Sony WH-1000XM3 which has been excellent with Bluetooth, touch controls, fast charging and long battery life.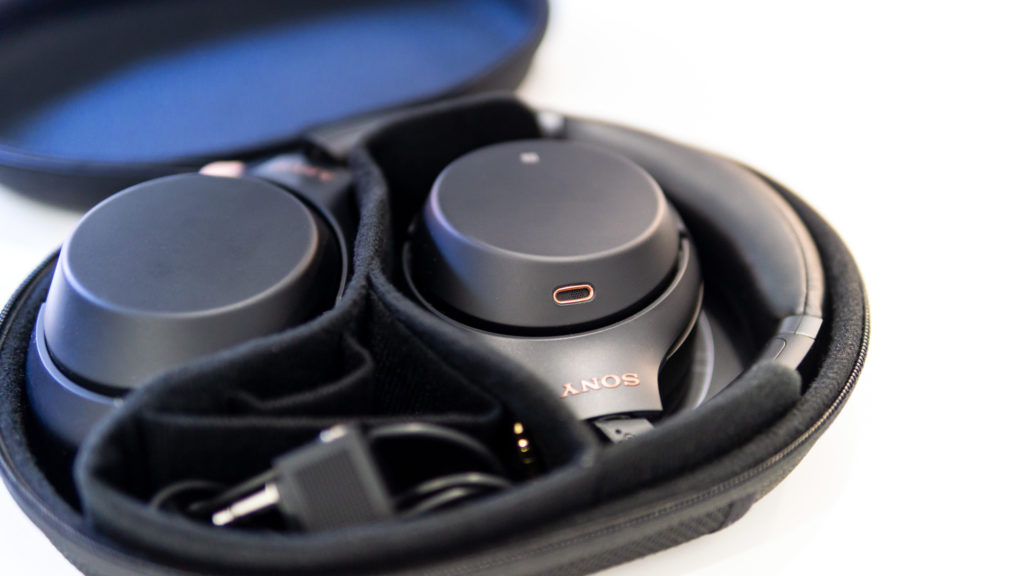 There are many noise-cancelling headphones on the market now, so you're bound to find a pair that suits you. I personally prefer over-ear cups rather than on-ear, because of increased comfort and noise reduction.
Sure, many airlines will lend you headphones — even premium noise-cancelling sets in premium cabins. But from personal experience, nothing beats having your own pair that you're comfortable with.
Earbuds vs. headphones
There are pros and cons to small wireless earbuds and larger headphones when it comes to travel:
Wireless earbuds tend to have smaller batteries and will need to be charged more often.
Headphones are bulkier and heavier than wireless earbuds.
Wireless earbuds generally can't connect to inflight entertainment systems without the use of a special Bluetooth adaptor.
Good quality headphones usually have better sound and noise cancellation properties than earbuds.
Ad – Scroll down to continue reading.Minimum spend, terms & conditions apply.
Bring an e-book (…or a paperback)
I've found that on a long flight, there's only so much movie binging and napping you can do. Reading fills the void perfectly, particularly with an electronic reader (e-reader).
While I appreciate the heft and texture of a properly printed book, there is no denying that e-readers are infinitely more portable — how else could I easily carry around a complete 800+ page biography with me?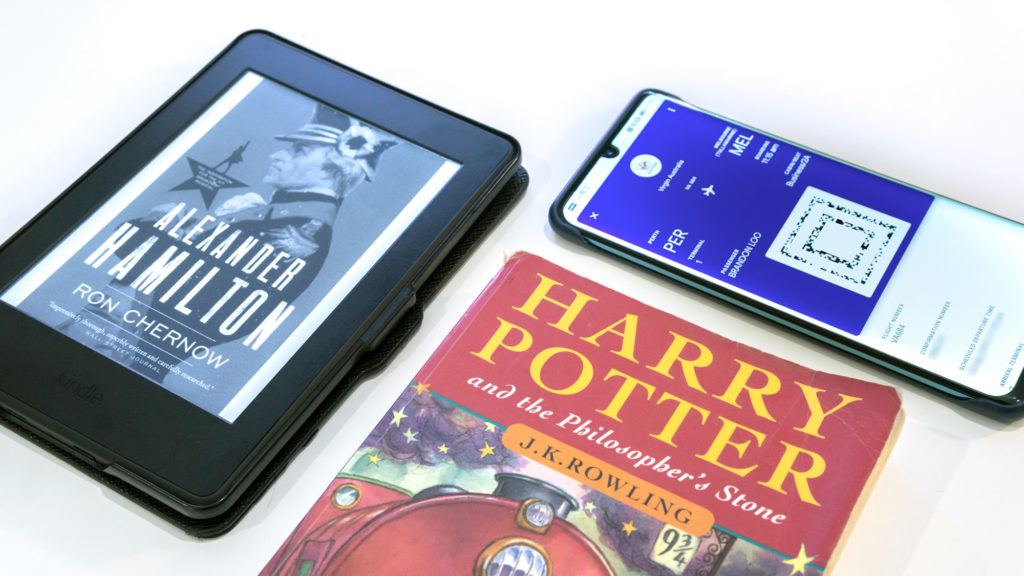 Readers with e-ink screens (such as the Kindle Paperwhite, which I have) are very low on power consumption, and only need a charge every few weeks depending on your usage. E-ink screens are also gentle on your eyes with comfortable backlighting and appear similar to printed pages.
Don't forget the (charging) juice
An optional, but useful, accessory to have is a power bank. These come in all shapes and sizes, but it's advisable to get a good quality-branded device that will likely have better quality battery cells inside.
An important feature that many consumers seem to overlook is the input and output of the power bank — you'll want something that can charge your devices reasonably quickly, but also can be charged fast. This is useful if you already own a laptop or phone with USB-C fast charging.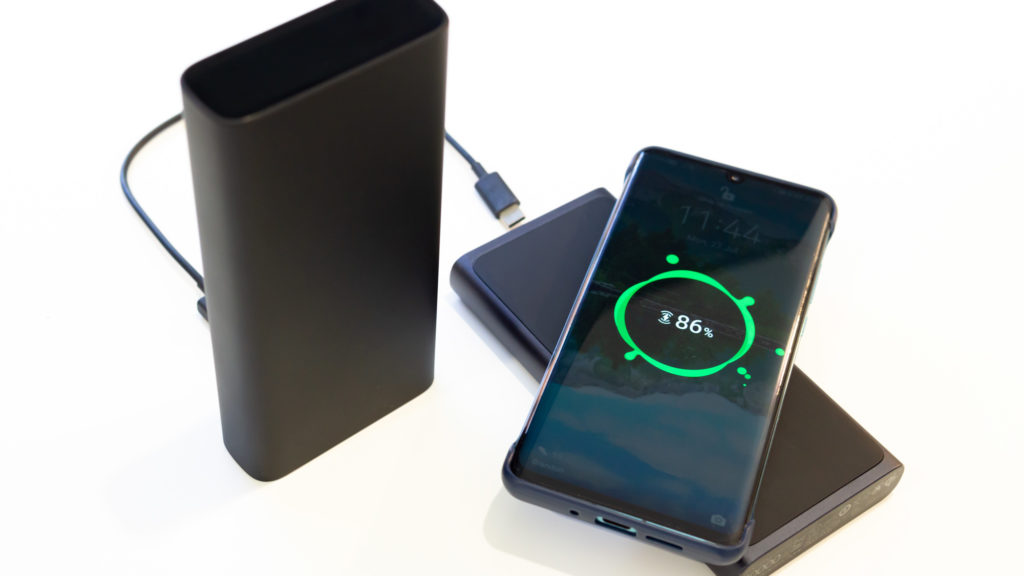 You'll also have to take into account the battery capacity (in mAh), plus the size and weight for travel. Battery capacity limits to apply for travel by air, but most consumer products will meet the requirements of being under 100 Wh.
I have a heavier 20,000 mAh power bank that can charge up my phone and laptop via USB-C — handy for working while on the go. My partner prefers a smaller 10,000 mAh power bank with wireless charging (pictured above, right). Both can be fast-charged, which makes travelling easier.
Want to travel even lighter?
Do you prefer to travel with a power plug rather than a power bank? This is certainly a viable option with many phones and devices advertising a 'quick charge' period, such as the ad below for the Sony WH-1000XM3 headphones that I currently have.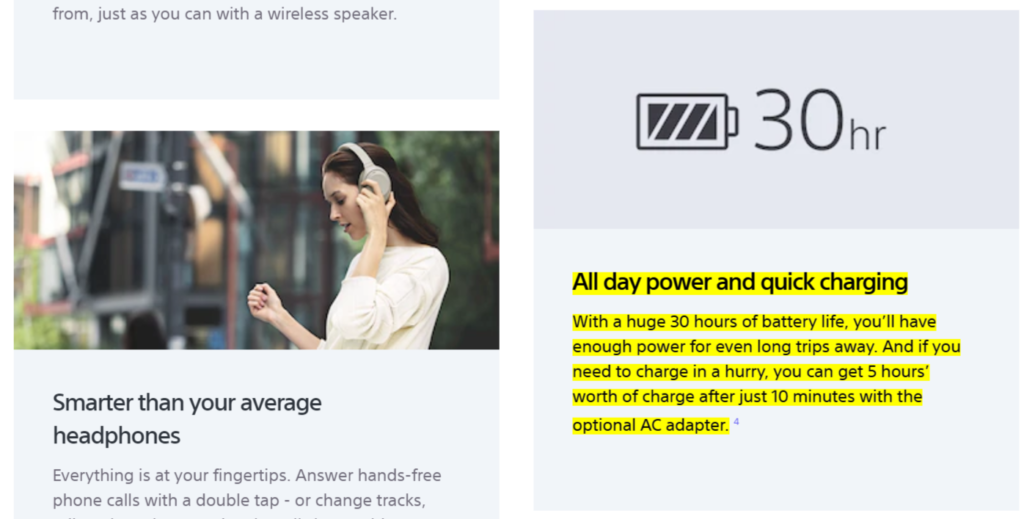 In this case, it's important to have a good quality AC adaptor that can output enough power to 'quick charge' your device. Also, ensure you have the right cables for all your devices.
Earning points with BYO entertainment
There are surprisingly few opportunities to earn bonus points with streaming subscriptions or purchasing devices for travel.
As usual, be sure to use a reward points-earning credit card at check-out. Browse the Qantas Shopping site and Velocity e-Store to see if there are any bonus offers for purchases, such as through Apple and Sony.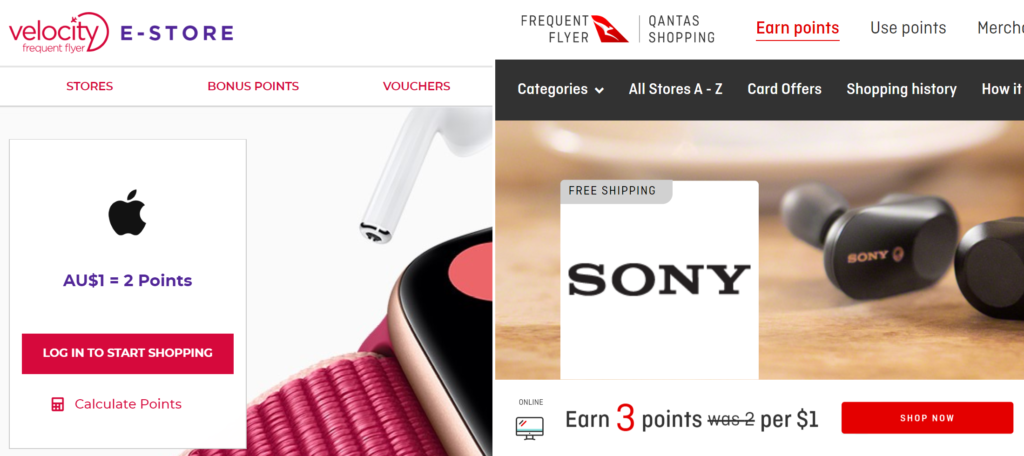 Summing Up
Bringing your own entertainment on-board is becoming more relevant in this day and age as content becomes easier to access and save on your devices before a flight. Paired with an e-reader and noise-cancelling headphones, you could be set for your travels.
In-seat screens are costly to carry and content licensing agreements can be a big drain for airlines, so it's not surprising that the trend is to avoid fitting them where possible. Free wireless streaming entertainment may still be offered by the airlines though.
What are your tips for enjoying your own entertainment on-board?
Tips on bringing your own entertainment onboard a flight
was last modified:
August 25th, 2023
by