Recently, I travelled between Sydney and regional New South Wales and had the chance to visit the REX Lounge at Sydney Terminal 2. I used my Priority Pass card to gain access on three separate occasions—even when not flying Regional Express!
Lounge details & location
The REX Lounge is located next to Gate G2, which is just past the food court when heading toward the pier containing Gates 50 and above. The check-in desk is shared with the flight crew, who in my case scanned my card and opened the secure door.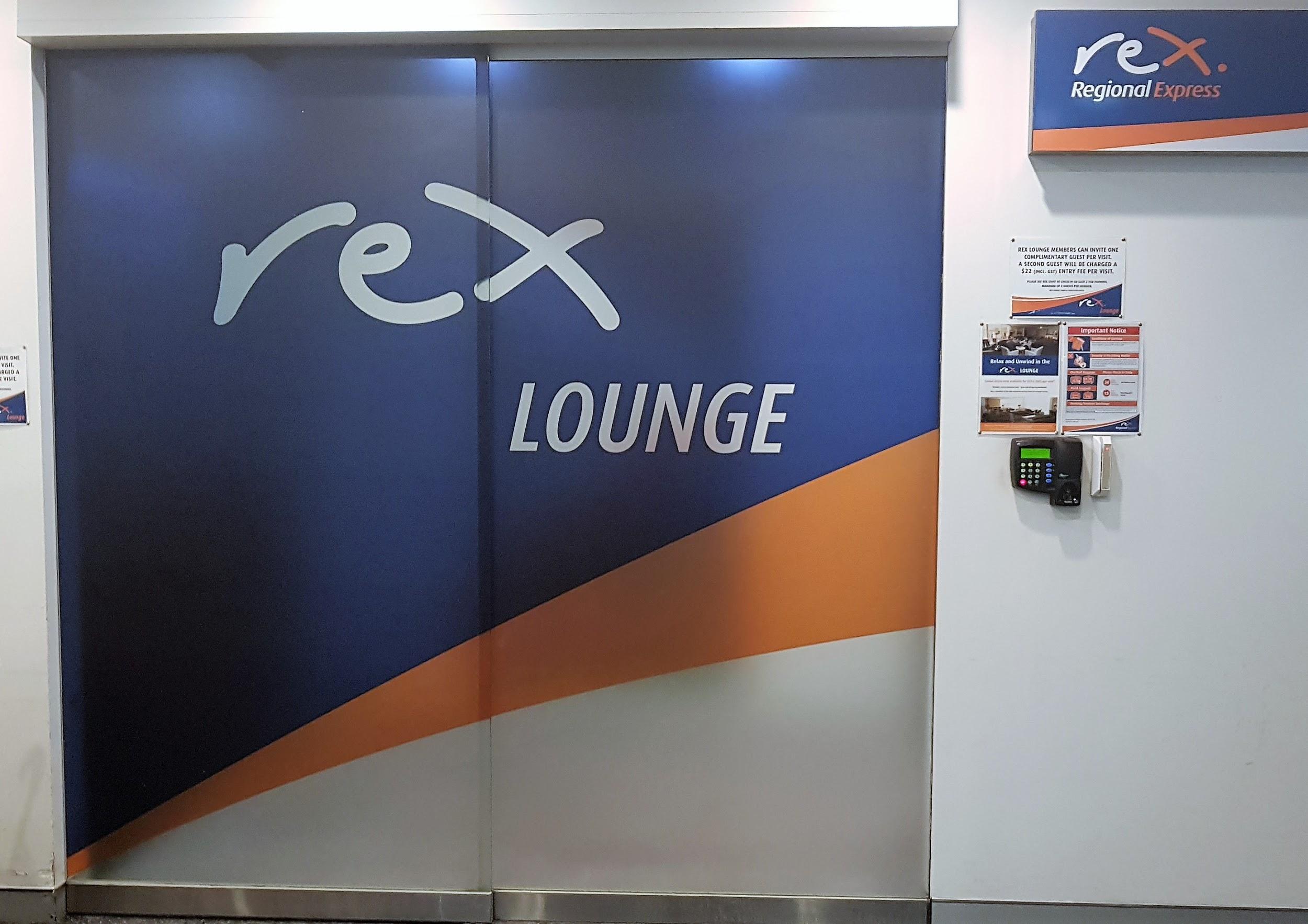 The lounge opens at 5:30am Monday to Friday, 6am on Saturday and 8am on Sunday. Closing time is 7pm on all days.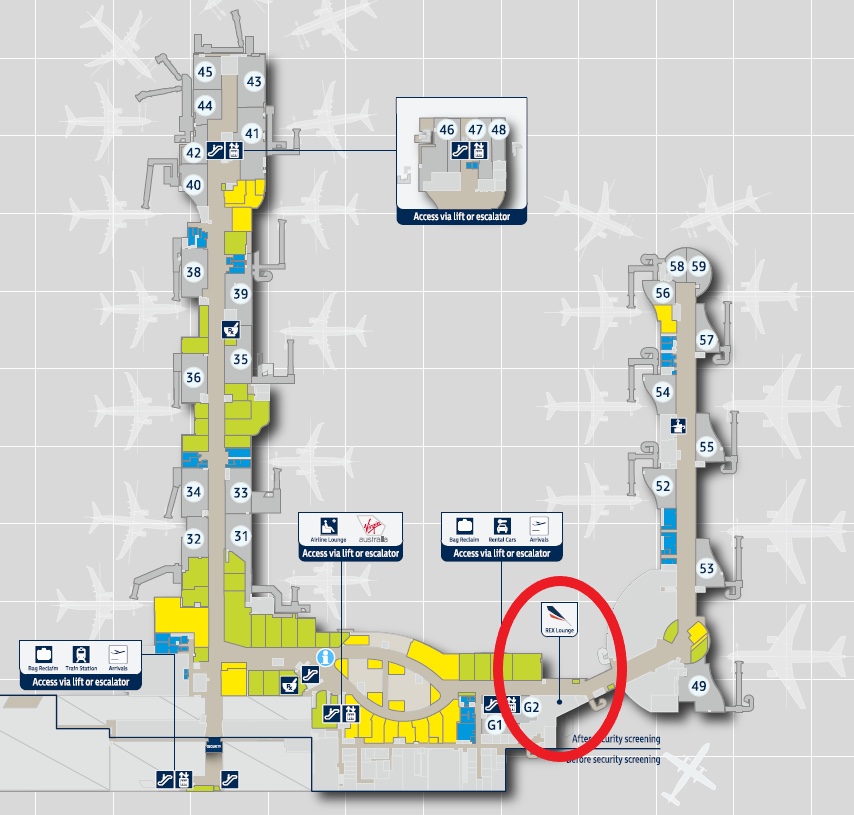 Lounge seating
The REX Lounge is one large room of approximately 50m². Small chairs and tables for couples occupy most of the lounge. There are some larger seats and coffee tables, one of which is next to the window and the (limited) view of the tarmac.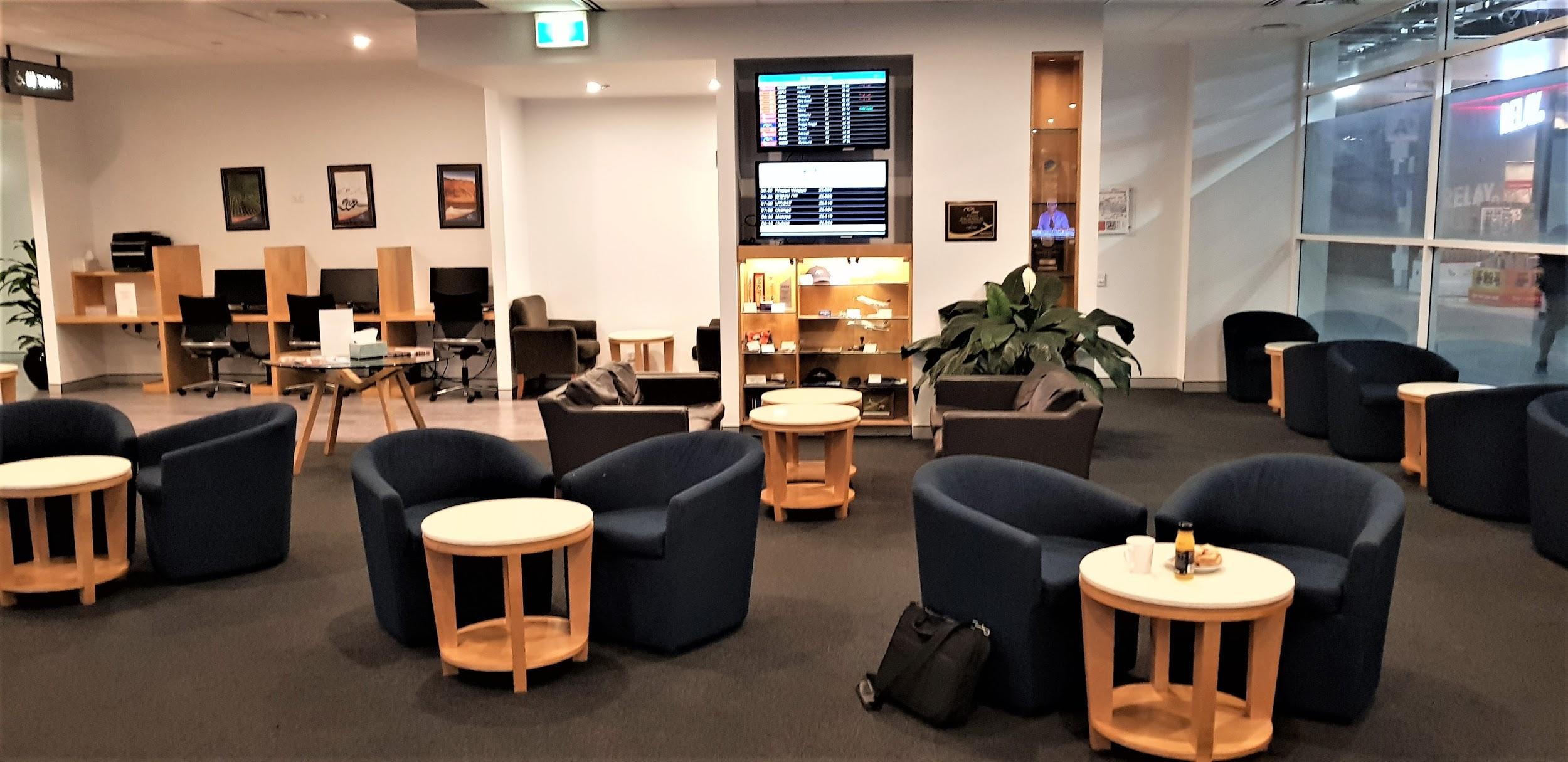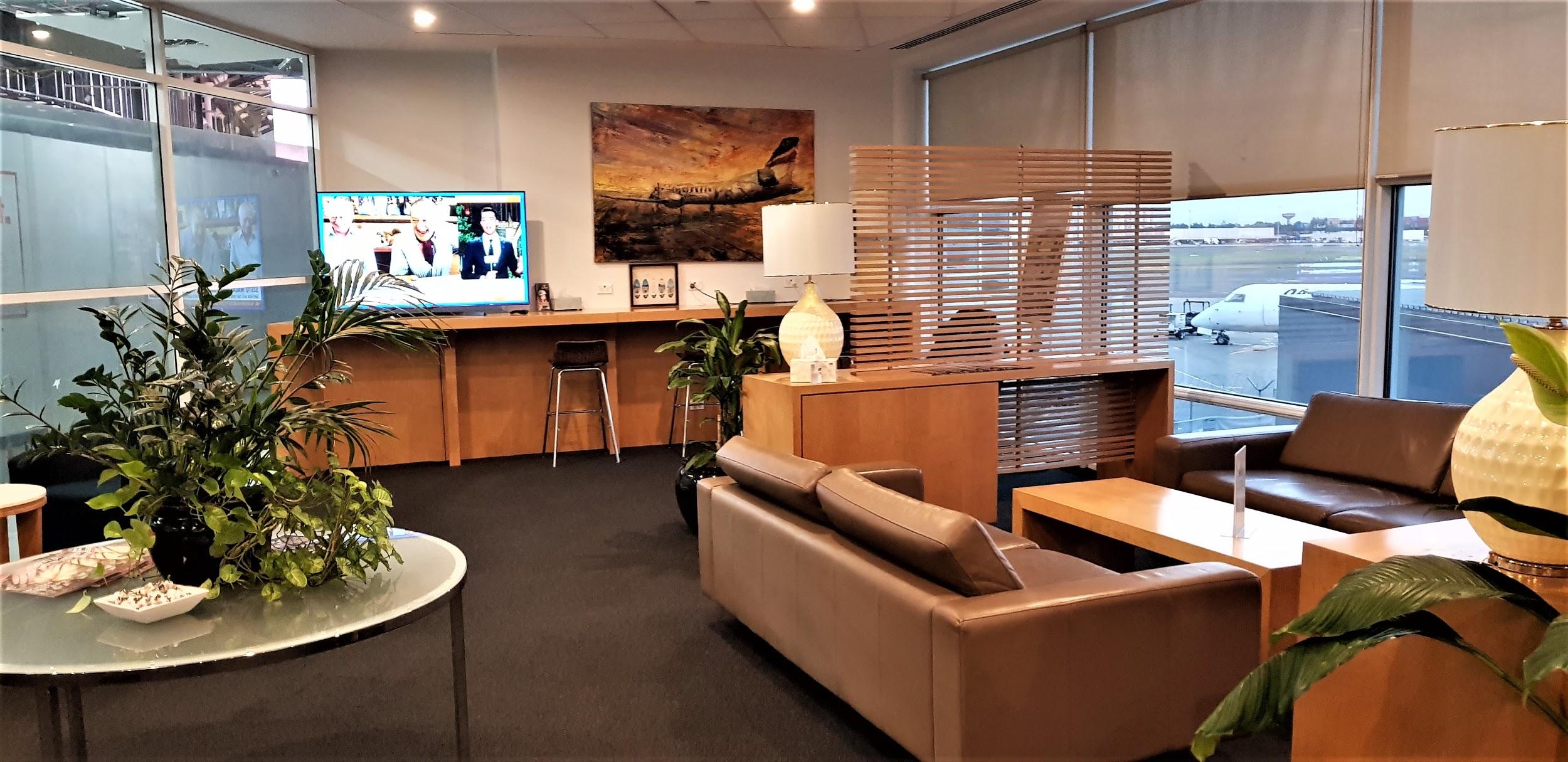 A large plasma screen plays free-to-air television and a massage chair is behind the partition.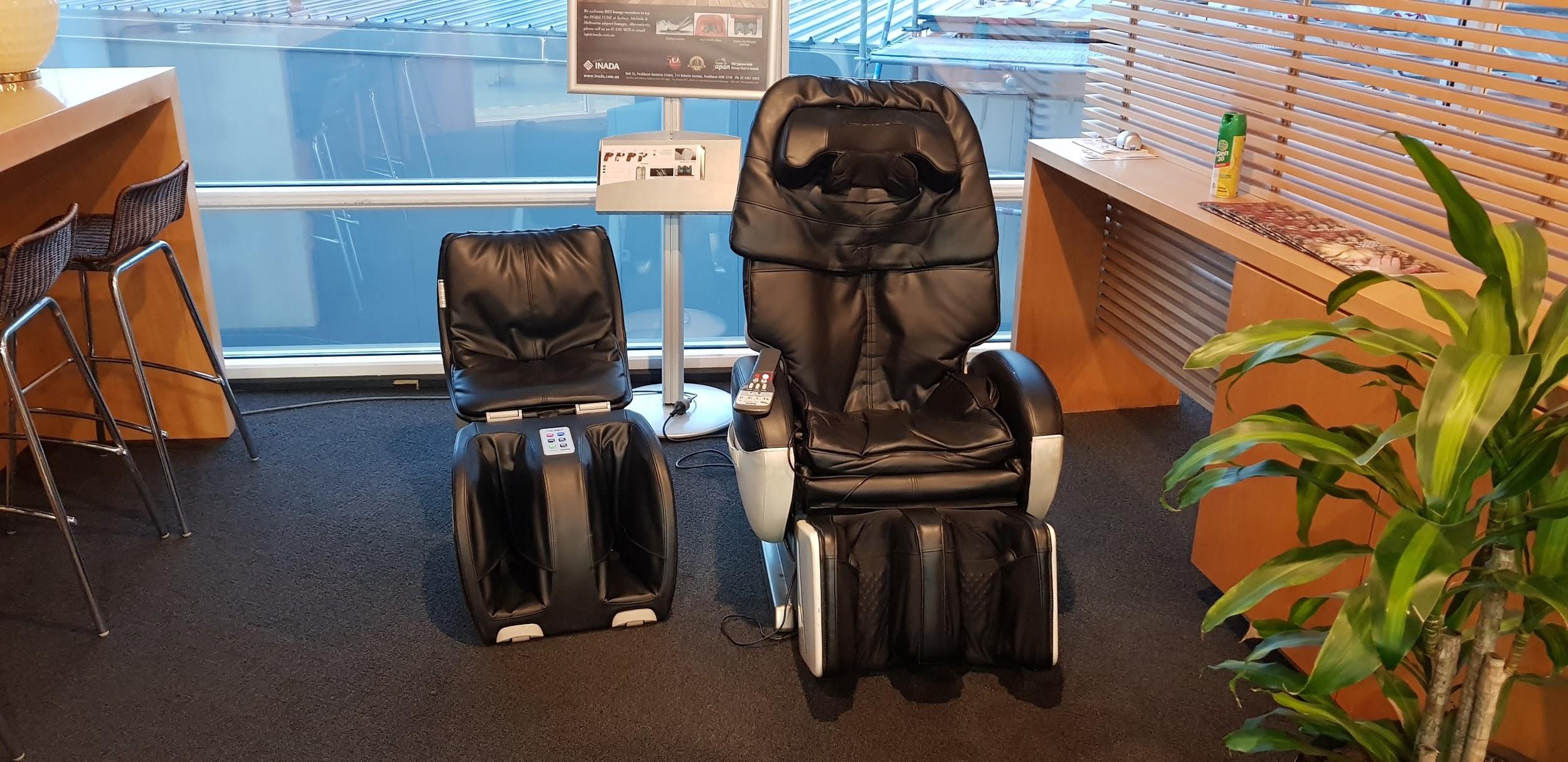 There is only one view of the tarmac, looking northwest over the QantasLink gates. From here, one can see Qantas jets heading out to the southern end of the runway for takeoff, as well as planes taking off to the north.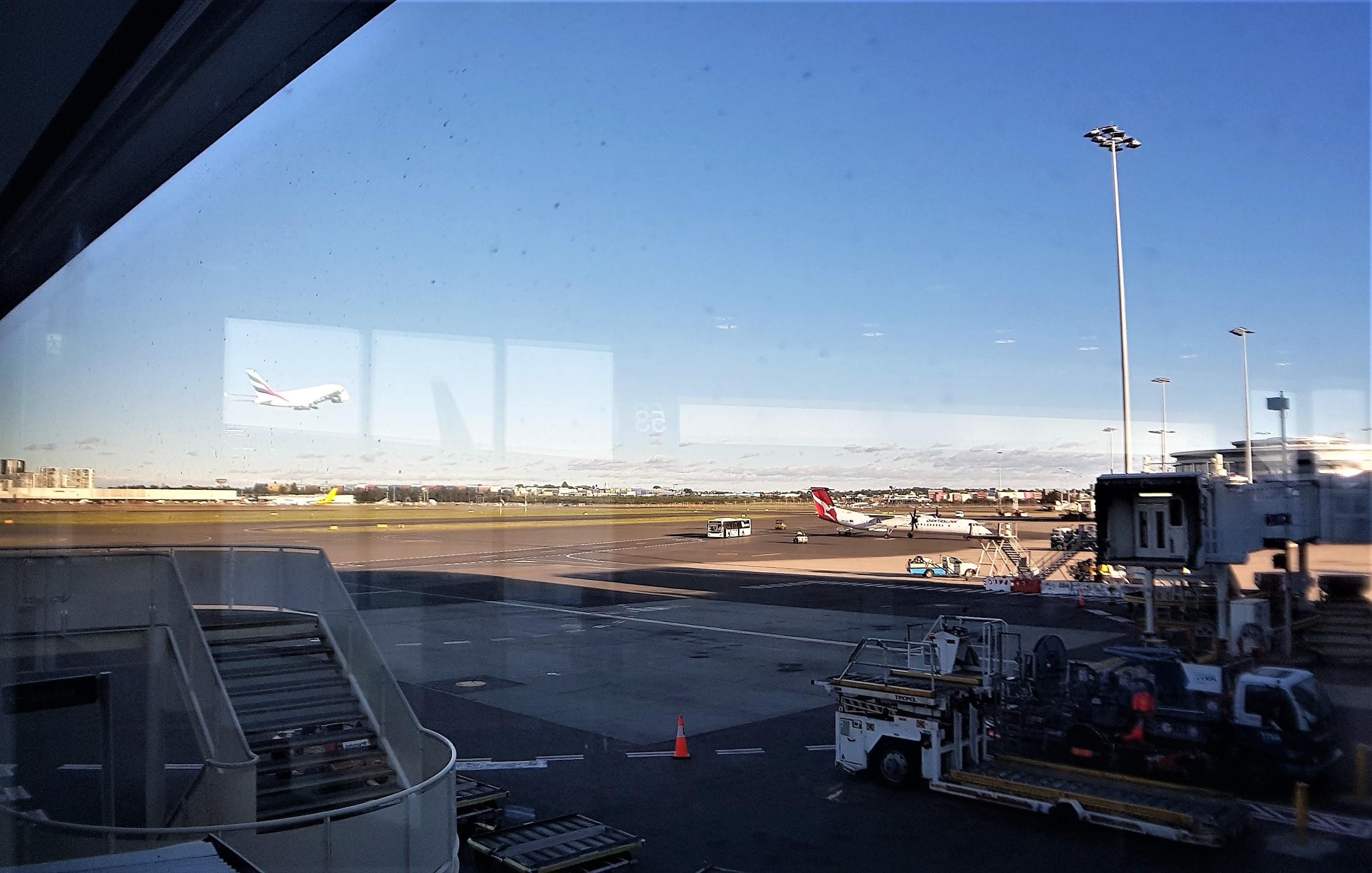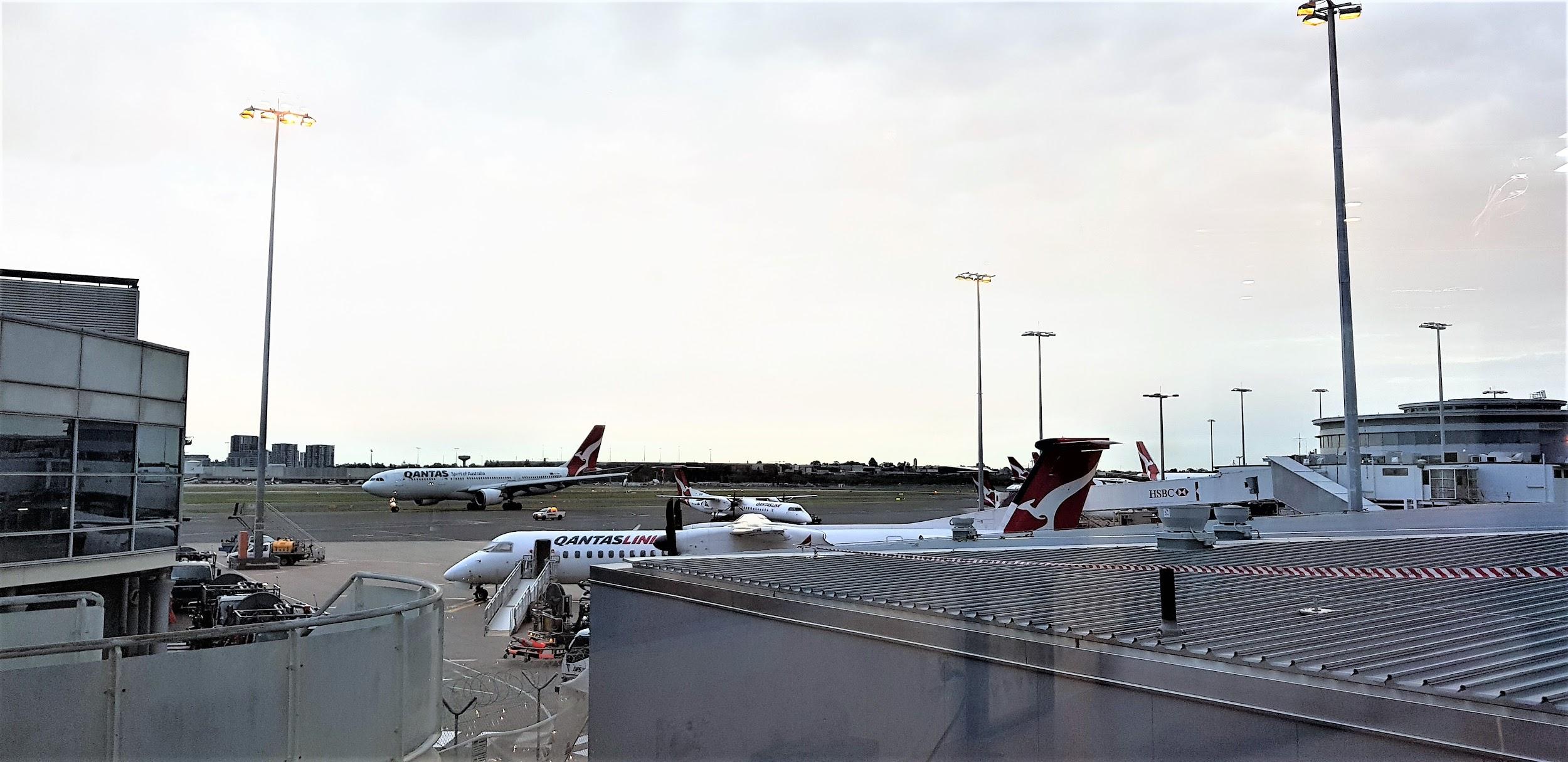 Food & drink
The food area is behind a partition separating it from the seating area. Breakfast was available for my early morning visits. There is no hot food; instead, there is a selection of bread and condiments for toast, mini cereal boxes, and muesli.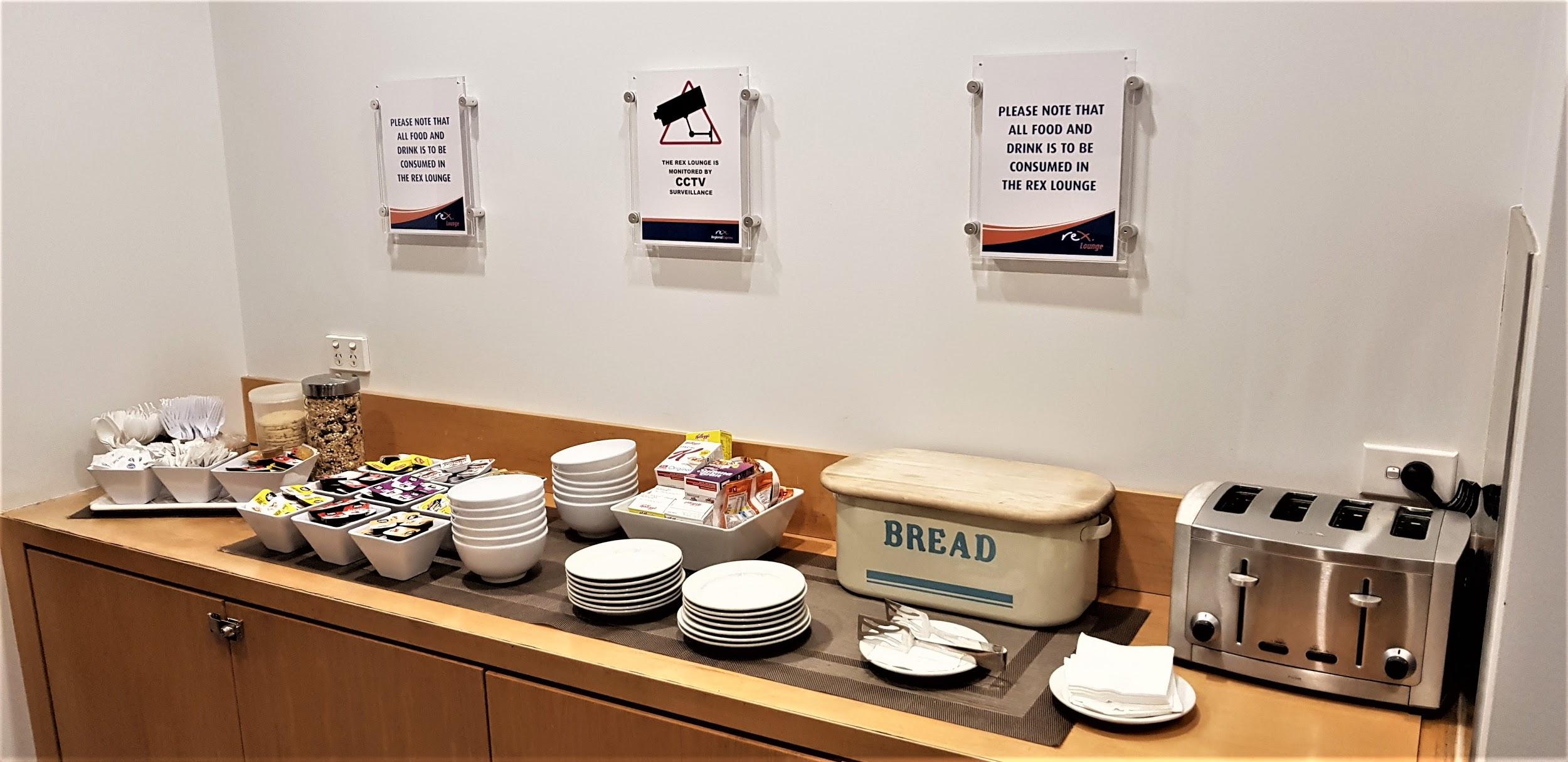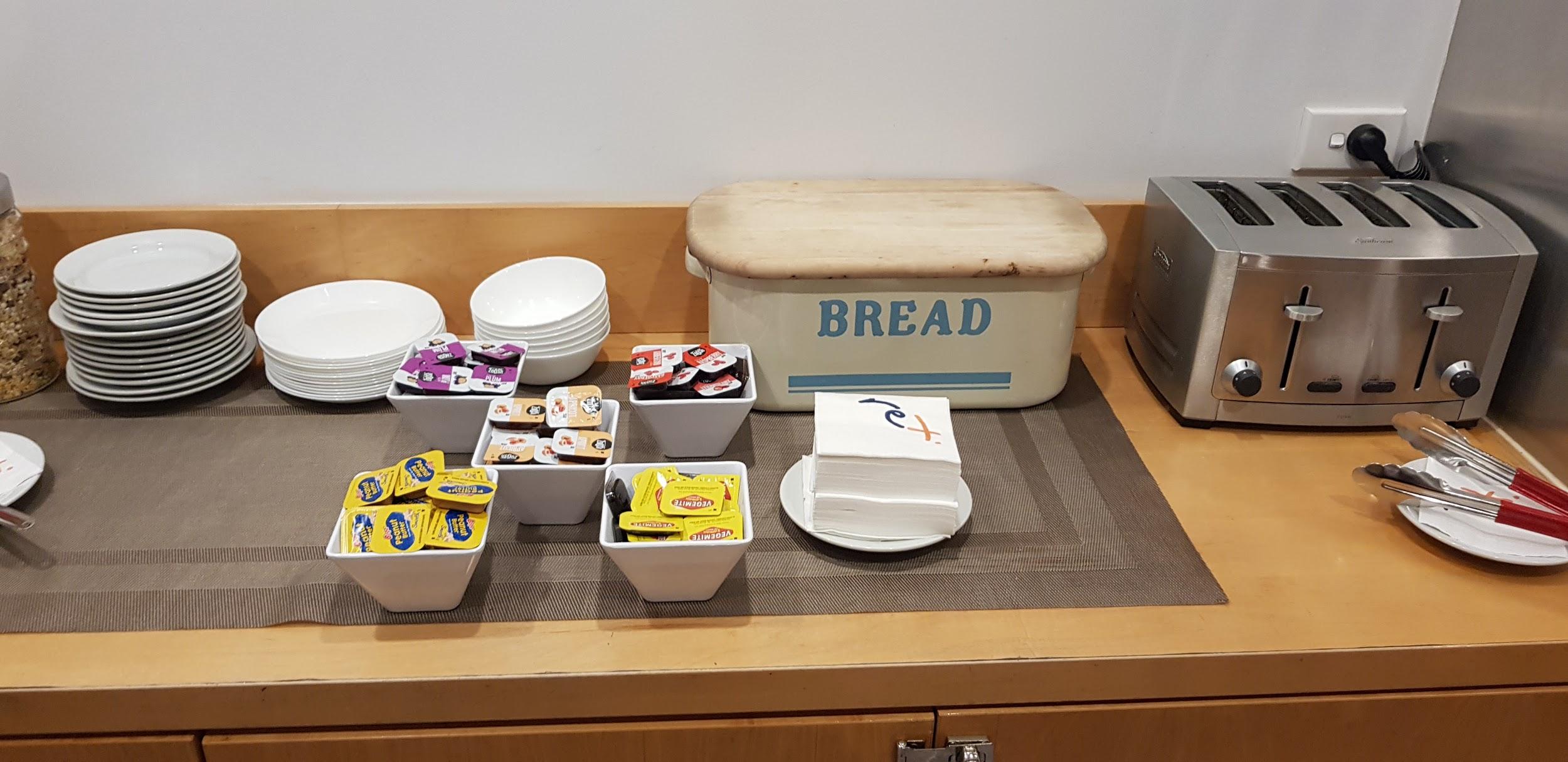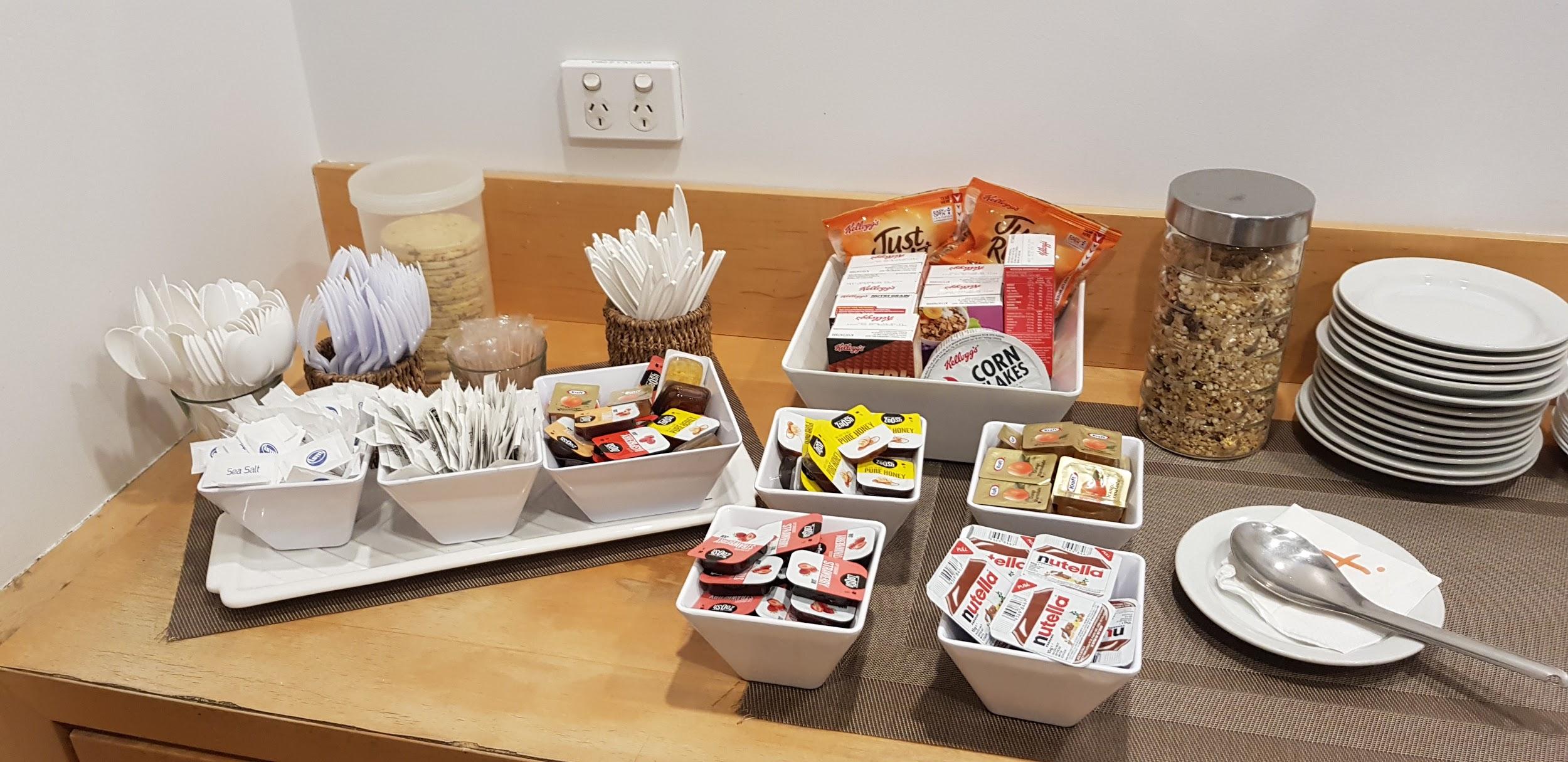 On the opposite bench is a Nespresso coffee machine with a range of pods which are regularly replaced throughout the morning. A kettle is available to make a selection of Twinings tea.
In the fridge underneath the bench, there are fresh milk, juices, soft drink and water. Yoghurts and UP&GO breakfast drinks are also available.
Theoretically, beer and wine are for consumption after 3pm but none of this was under lock and key during my morning visits.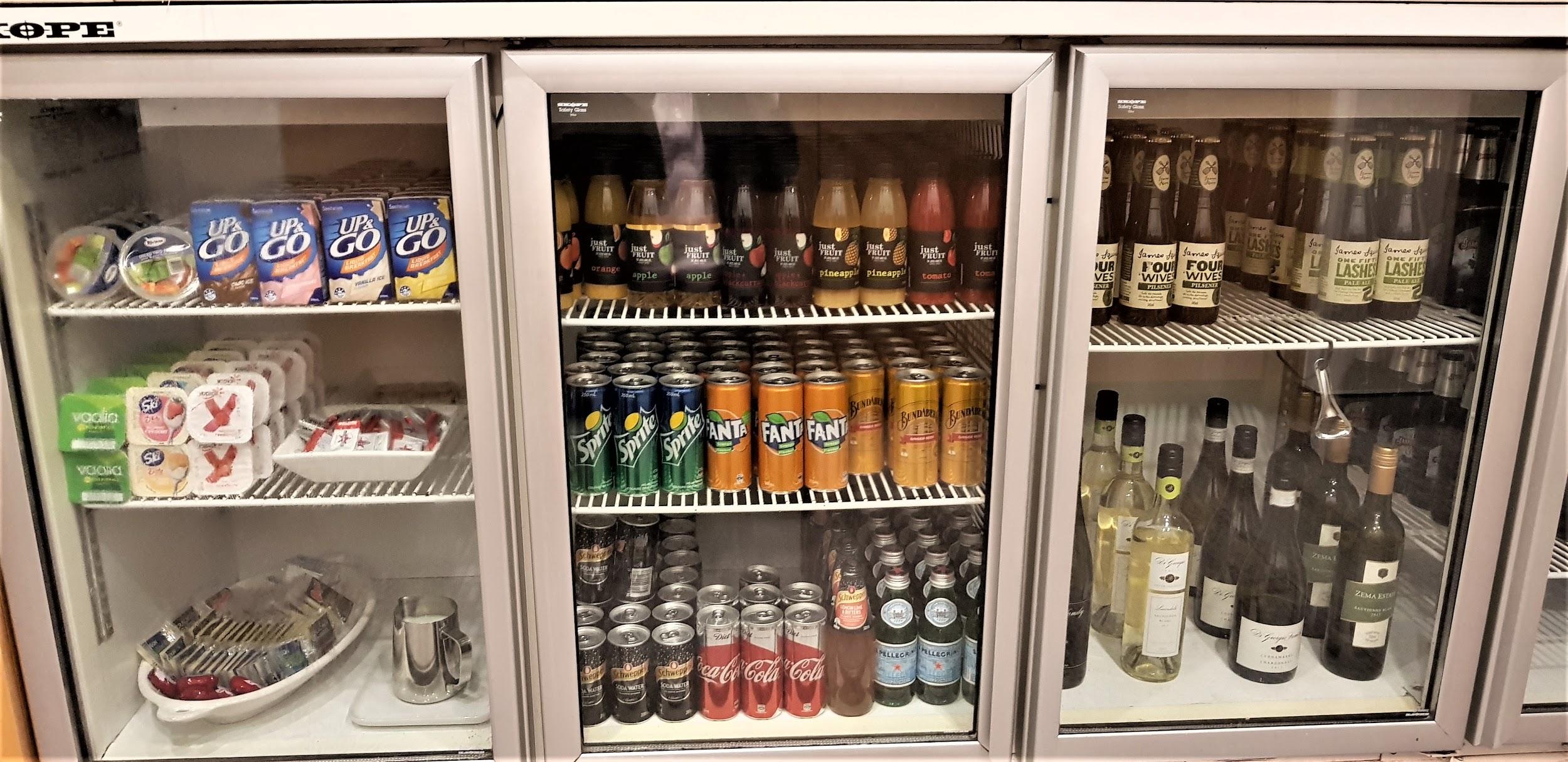 The food is basic and perfectly acceptable for a quick breakfast before flying out, however, note that one must self-serve and clean up afterwards.
Amenities
A row of desktop computers lines the rear wall for access to the internet. A printer is also available.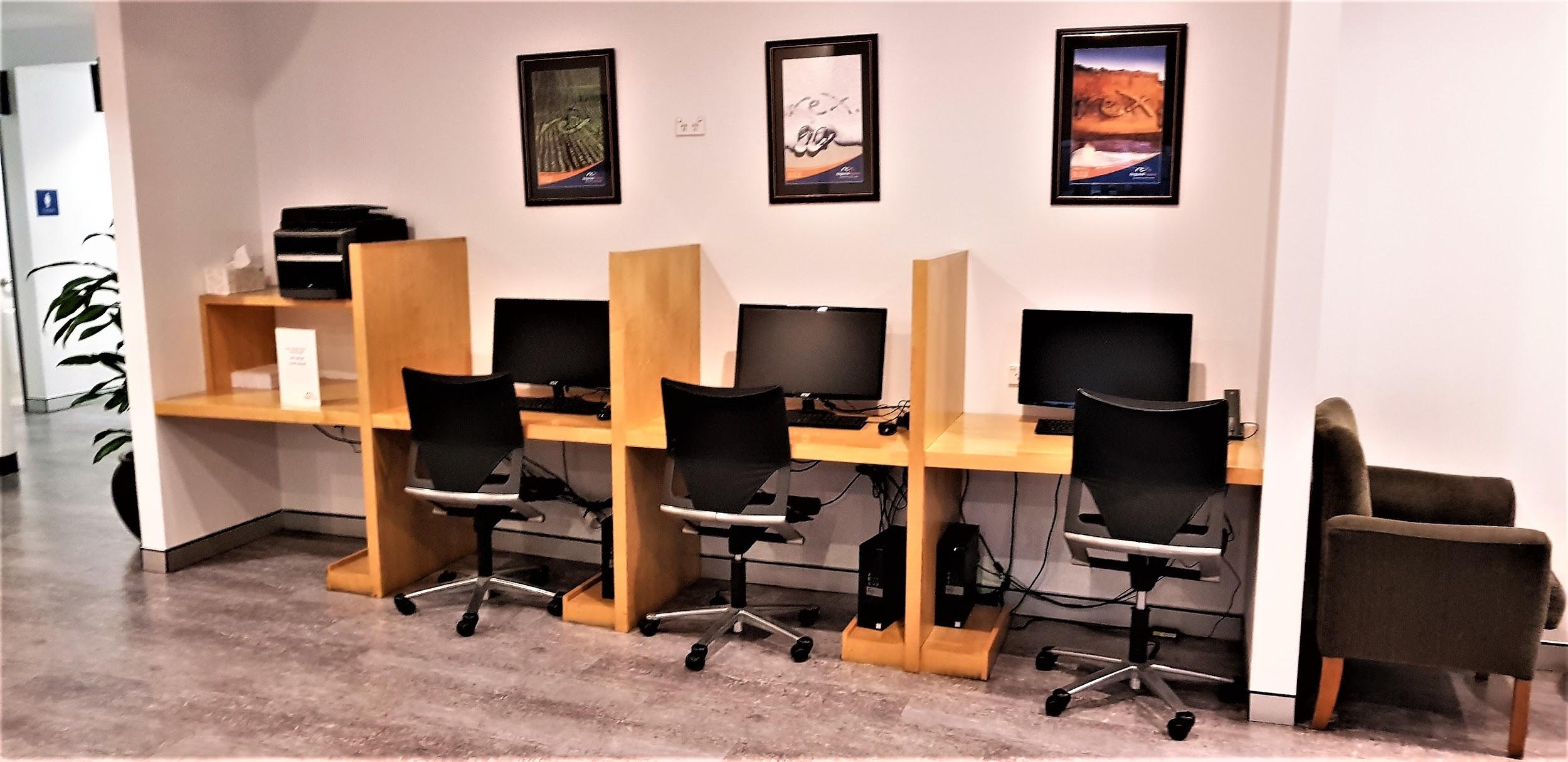 There is dedicated, password-secured wifi network in the lounge, but the speed is average with only 4 Mbps download. The free airport wifi has much more bandwidth, with 15 Mbps for both downloads and uploads.
There are bathrooms inside the lounge but no showers.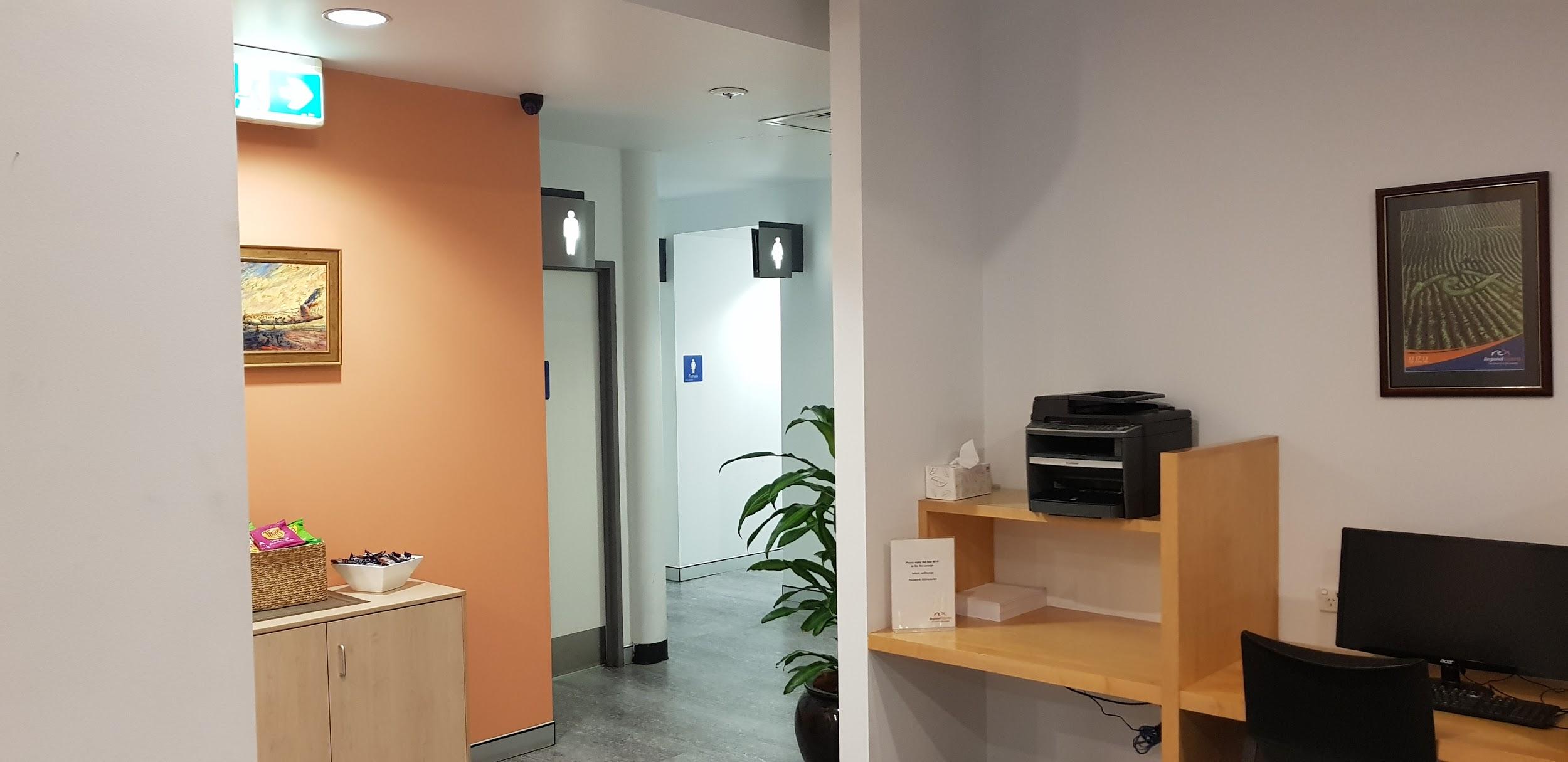 There is also a rack of magazines and newspapers.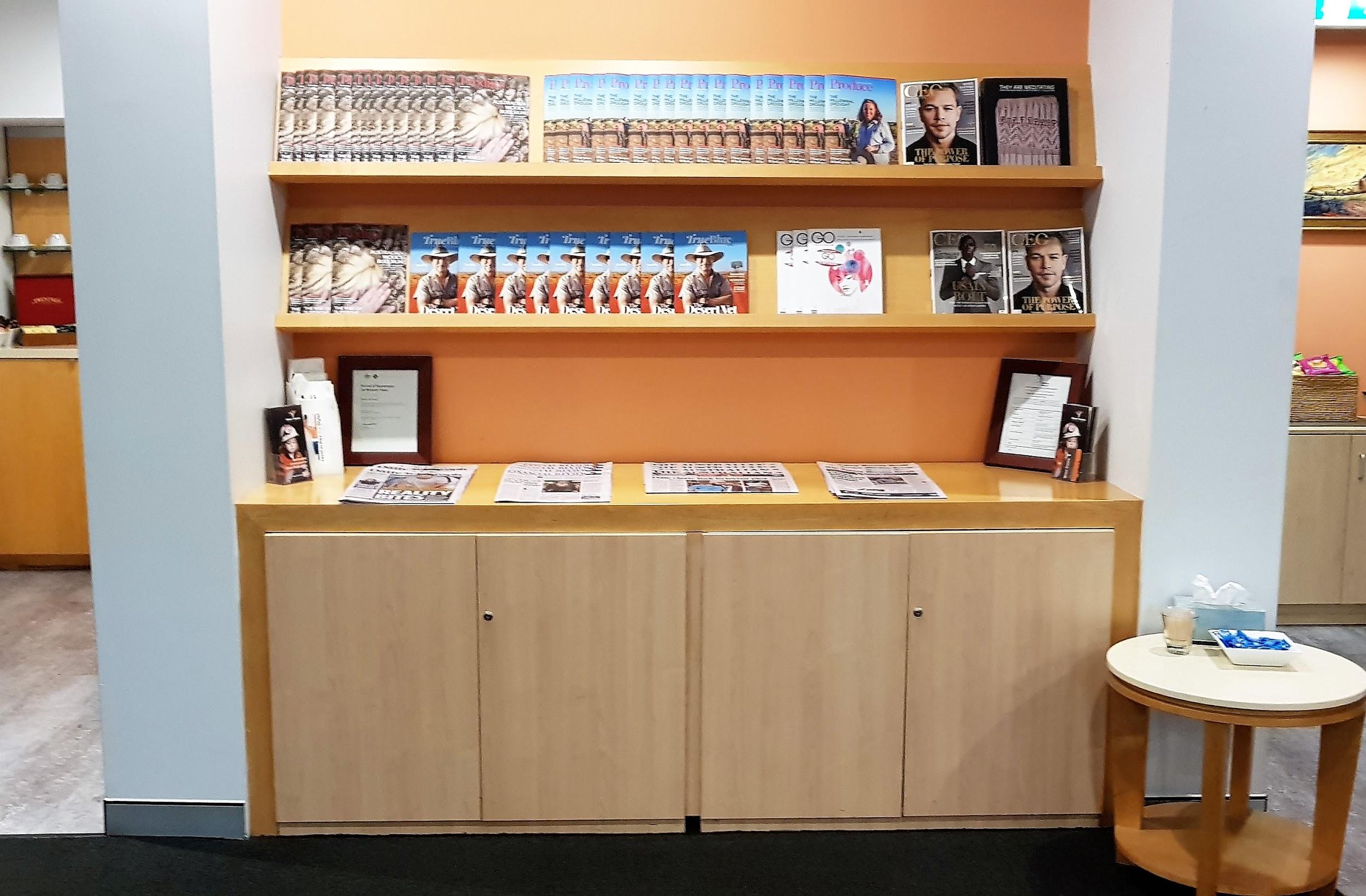 Two screens show all upcoming departures. Although there are no announcements for REX flights in the lounge, the announcement from the gate on the other side of the door is clearly heard.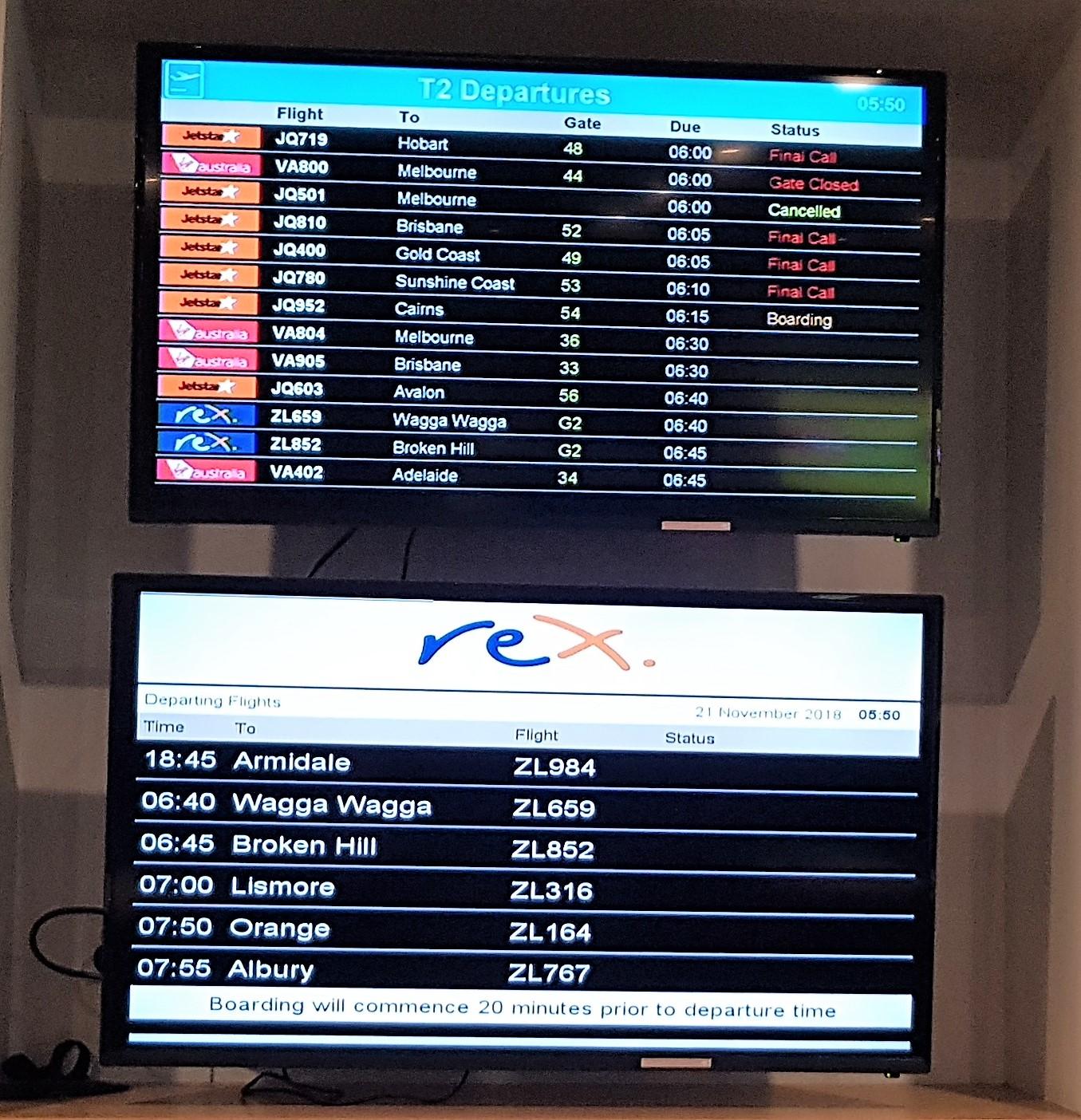 Lounge access options
By credit card: cards with complimentary Priority Pass memberships and single-entry passes such as the American Express Platinum Charge, as well as eligible Diners Club cards
By lounge membership program: REX Lounge Program with a $329 annual fee + $22 guest entry fee
By day pass: one can walk up and pay $33 to enter the lounge (no membership required)
Other Sydney domestic lounge overviews
Other REX lounge overview
Other Priority Pass lounge overviews
Summing up: our take
If your Priority Pass membership gives you free access, then I recommend the REX Lounge. Temper your expectations as it is not a Business Class experience. The REX Lounge is, however, significantly better than navigating the mania of Terminal 2.
The lounge is a quiet space. On my three visits, I entered as the lounge as opened at 5:30am, so I had the room to myself for the 60-90 minutes I was there. I chatted to the lone staff member inside the lounge who said things did not really get busy until after 7am. She also said that Priority Pass members account for well over half of their visitors.
If I did not have a Priority Pass and were flying REX regularly, I would pay the fee to become a member, especially if I travelled with a companion. It is straight downstairs to your flight when it is called—no long walk to the Jetstar or Virgin gates.
What is great
Clean lines
Free food and drinks
Massage chair
What is not great
No hot food
Slow wifi
Expensive single-entry price
REX Lounge Sydney overview
was last modified:
August 17th, 2020
by