Hot off the back of Virgin Australia's new Adelaide lounge opening, the airline will continue testing a food ordering system in select lounges across Australia, as well as rolling out a refreshed dining menu network-wide.
We first trialled the revamped ordering system in Adelaide — overall, it works quite well and could certainly be a template for the future, though there some potential areas of improvement before pressing 'GO'.
Right now, the ordering system is live in Virgin's Adelaide and Melbourne lounges, though the latter is yet to receive the enhanced dining menu.
Phone-in your order
An evolution of the lounge experience in Australia is the introduction of QR-code ordering. This requires you to scan a unique code at the table you're seated at, which then opens up a web browser link.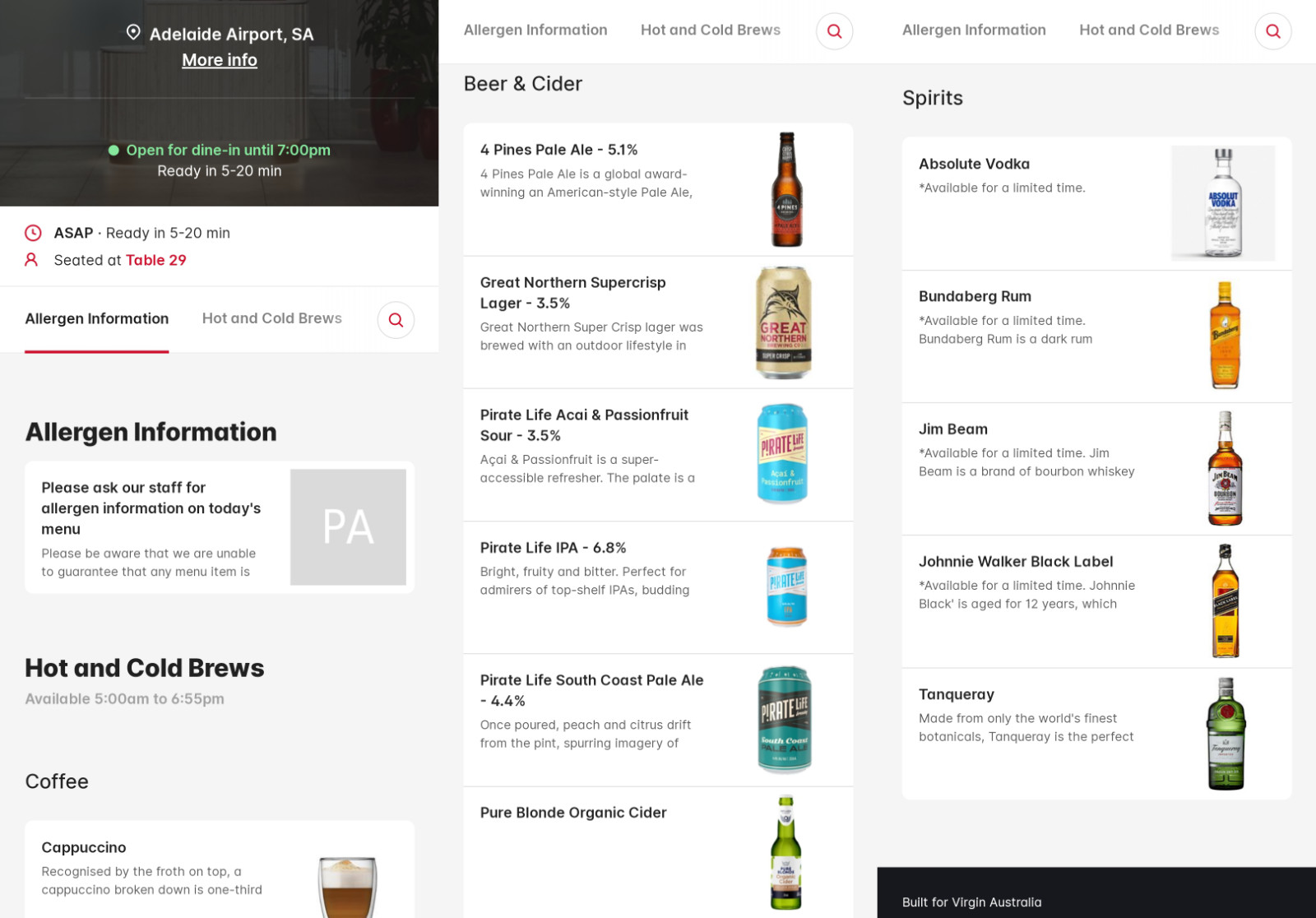 From here, you're free to browse the menu and add various items to your cart, before checking out. Once received, the kitchen processes your order and brings out the food and drinks direct to your table.
As the new flagship, the Adelaide lounge boasts a range of fresh and relatively healthy dishes. However, the toasted sandwich is the only 'hot' food item available at this stage.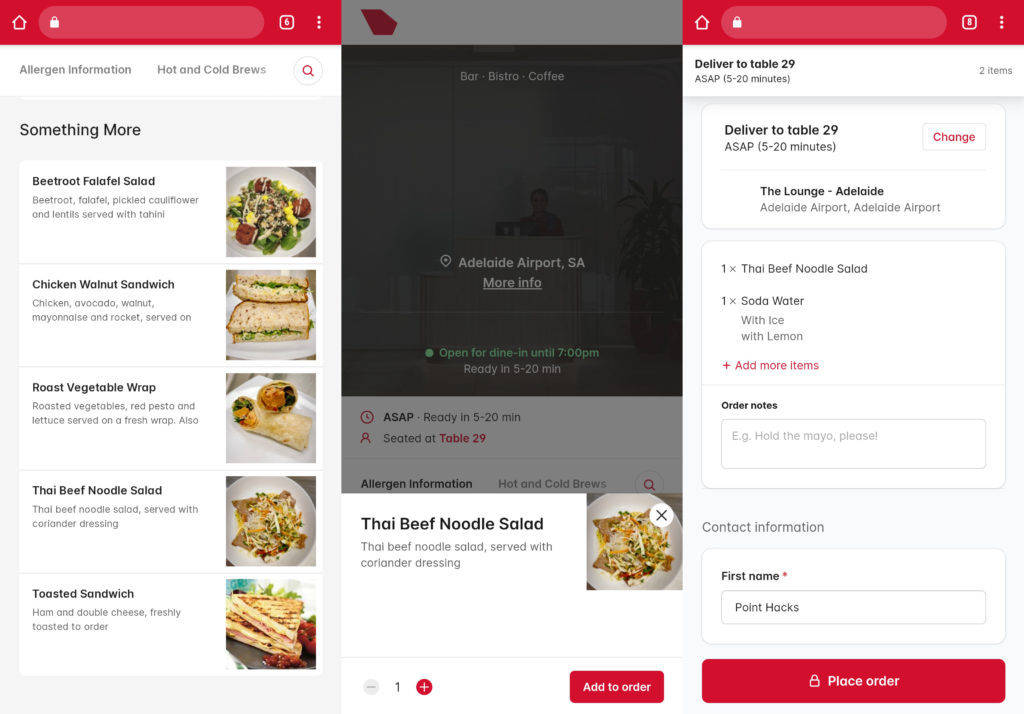 Virgin promises to implement an 'enhanced menu' at all lounges 'in the coming weeks, though it's not yet clear whether this will include the full range that debuted in Adelaide.
I can see this being a great way to skip the morning coffee queue! The system certainly works right now, during a period of depressed travel demand, but Virgin's real test will be to see how well it holds up during peak hours.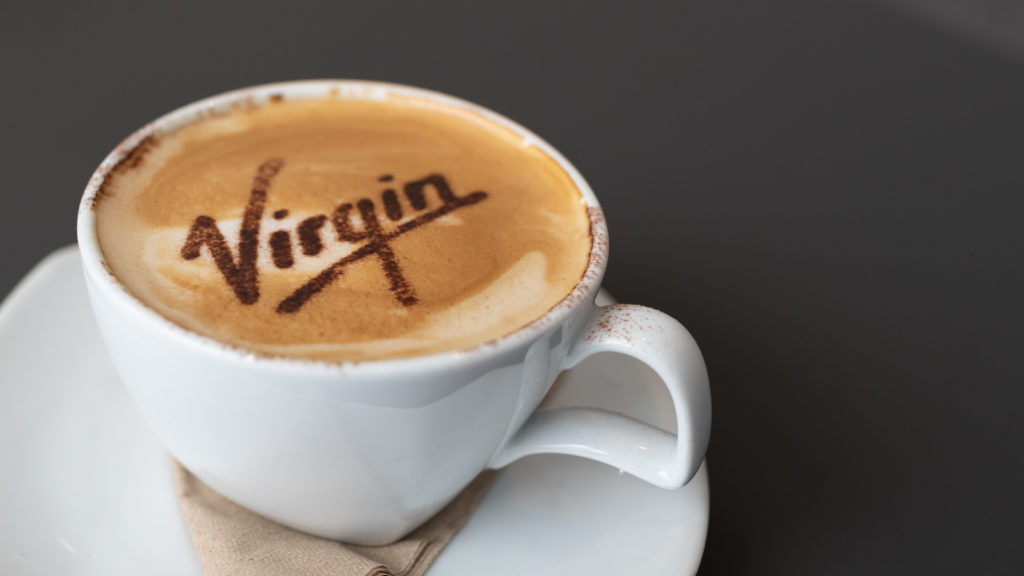 Ad – Scroll down to continue reading.Minimum spend, terms & conditions apply.
Lounge food doesn't have to be boring
One thing that passengers passing through the Virgin's Adelaide lounge can agree on is that the current food options are very good.
Each dish is plated well, and most importantly, tastes fresh and delicious. I sampled a variety of dishes and personally found the Thai Beef Noodle Salad to be a standout; a meal reminiscent of Virgin's previous Business Class. Also pictured below is the chicken walnut sandwich, the roast veggie wrap, beetroot falafel salad, toasted sandwich and cheese platter.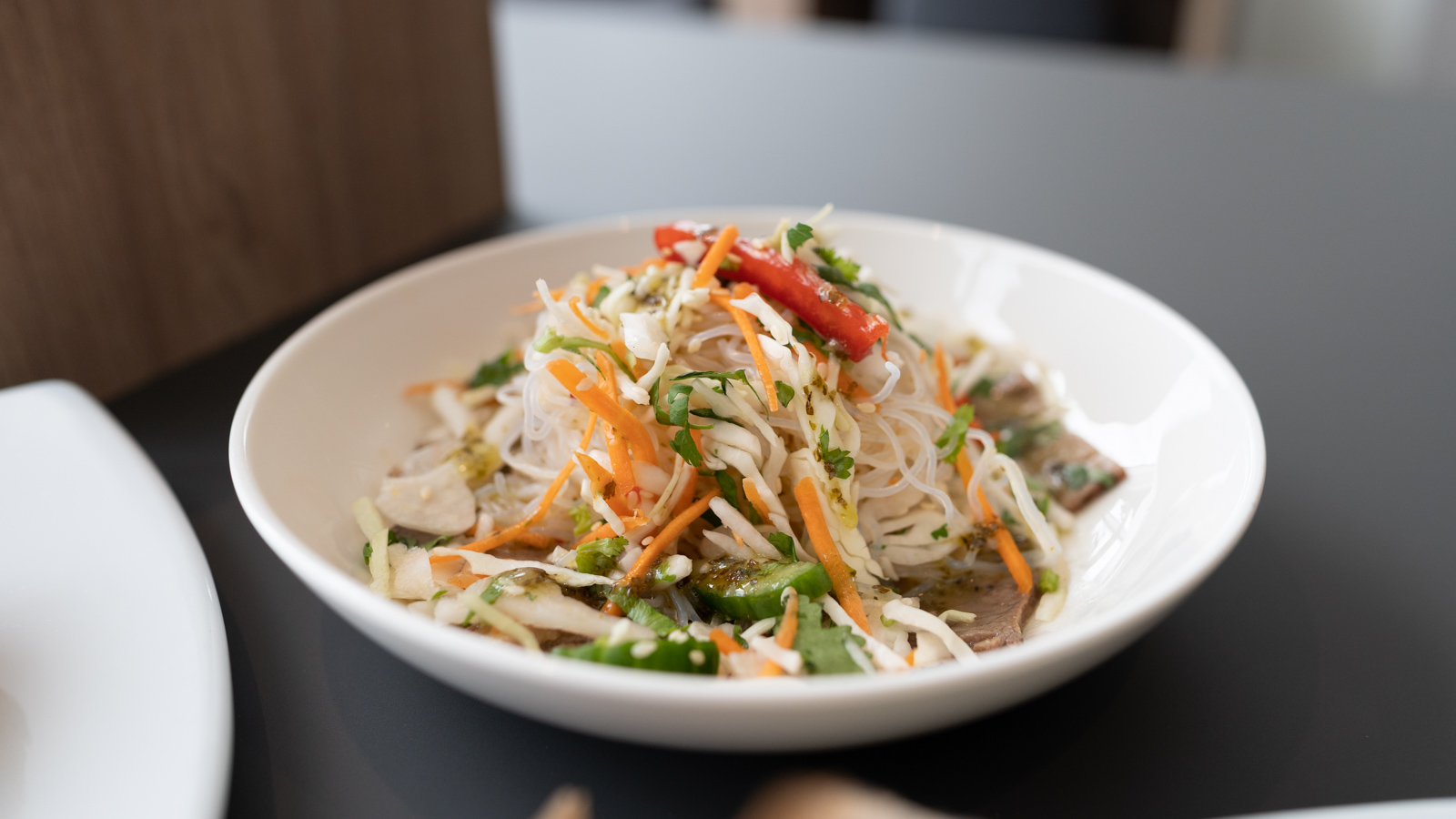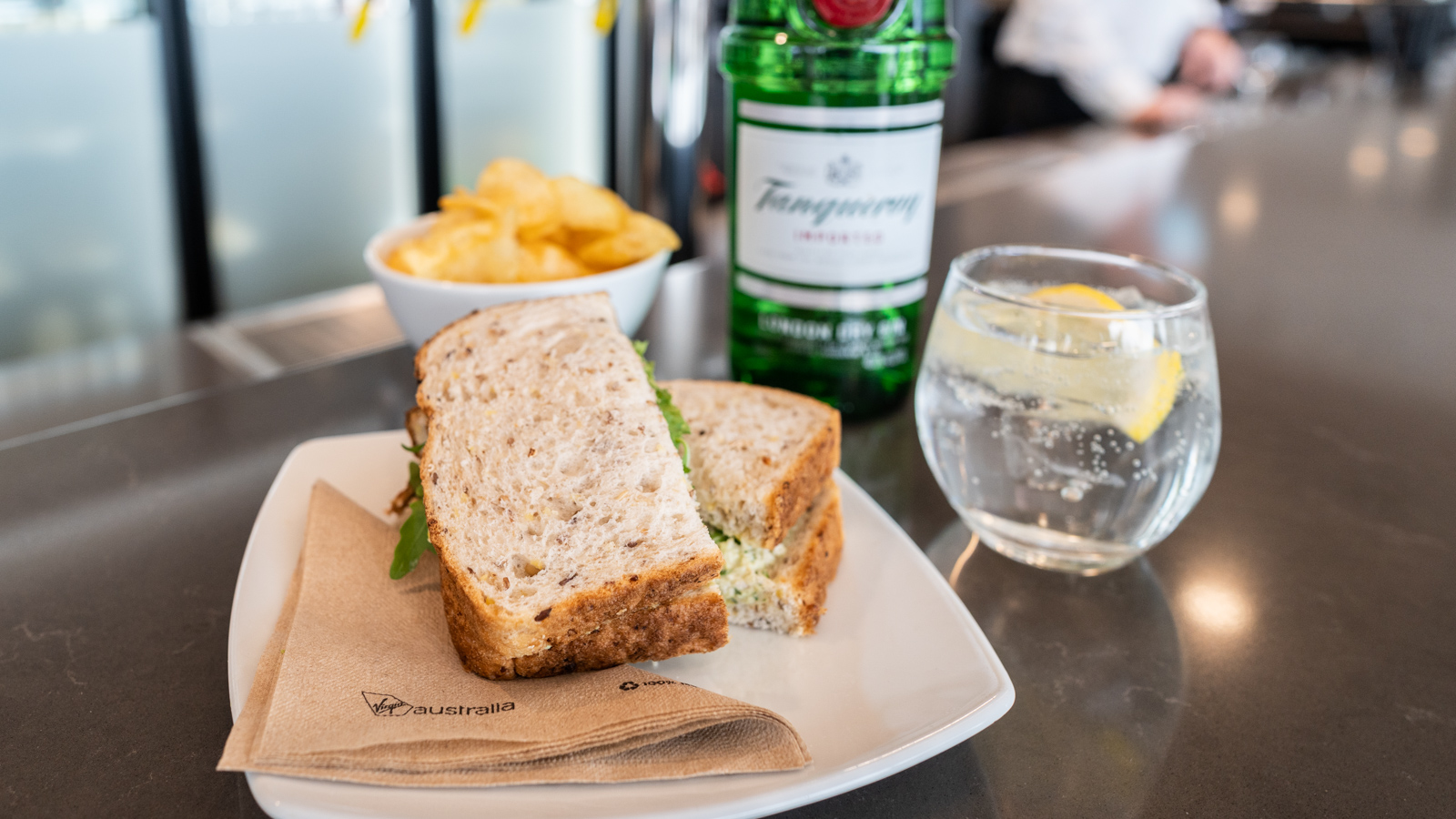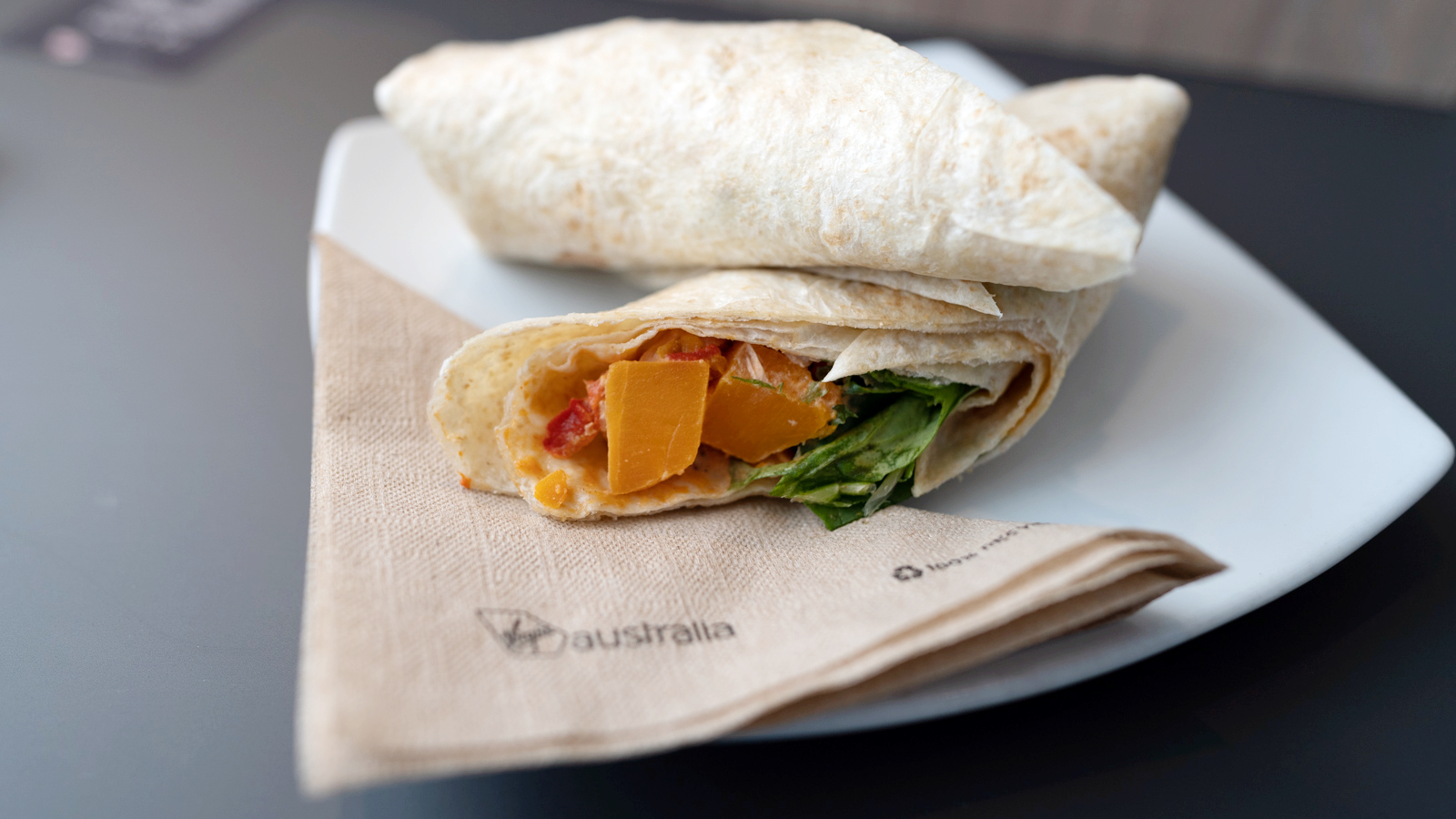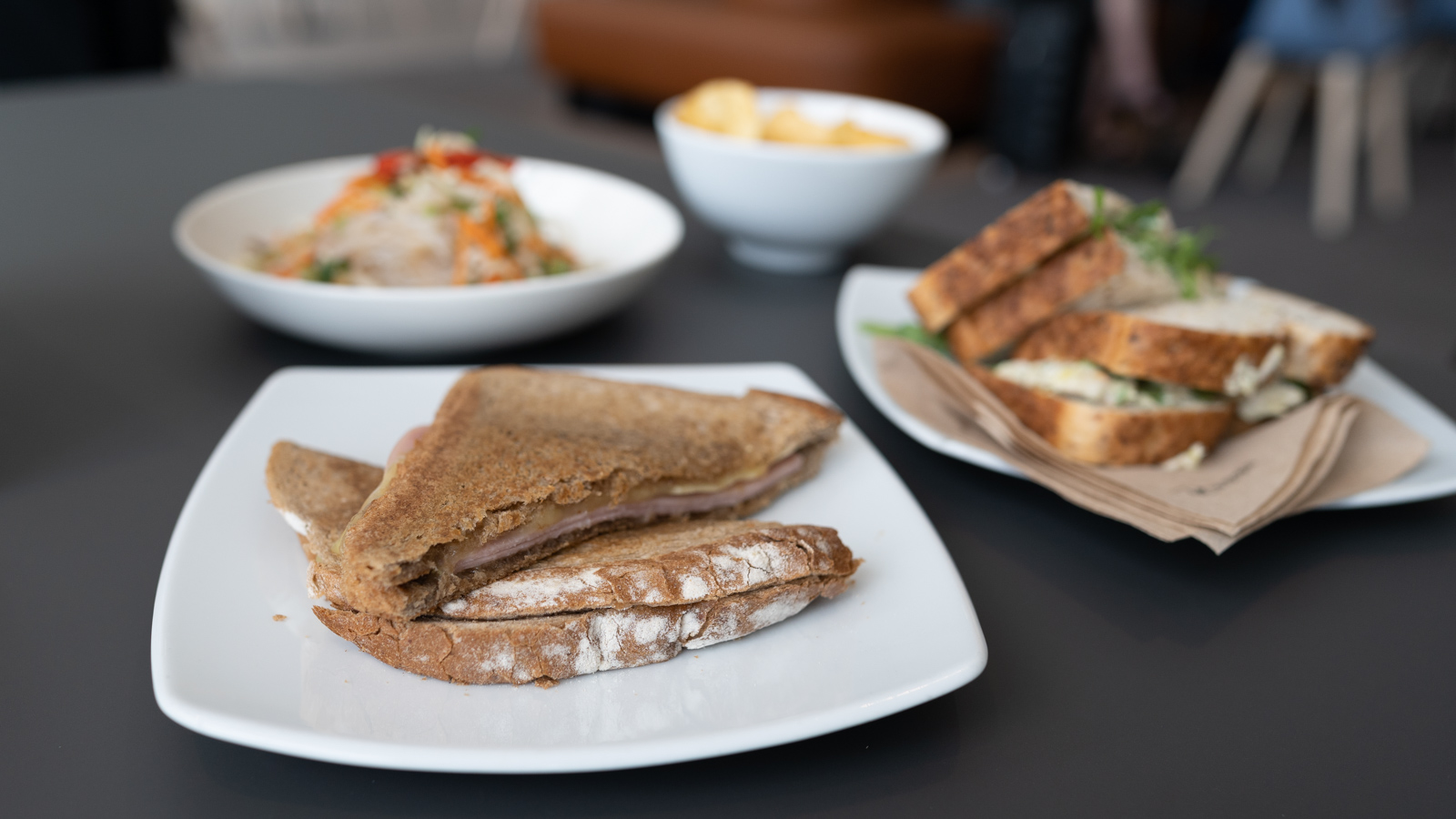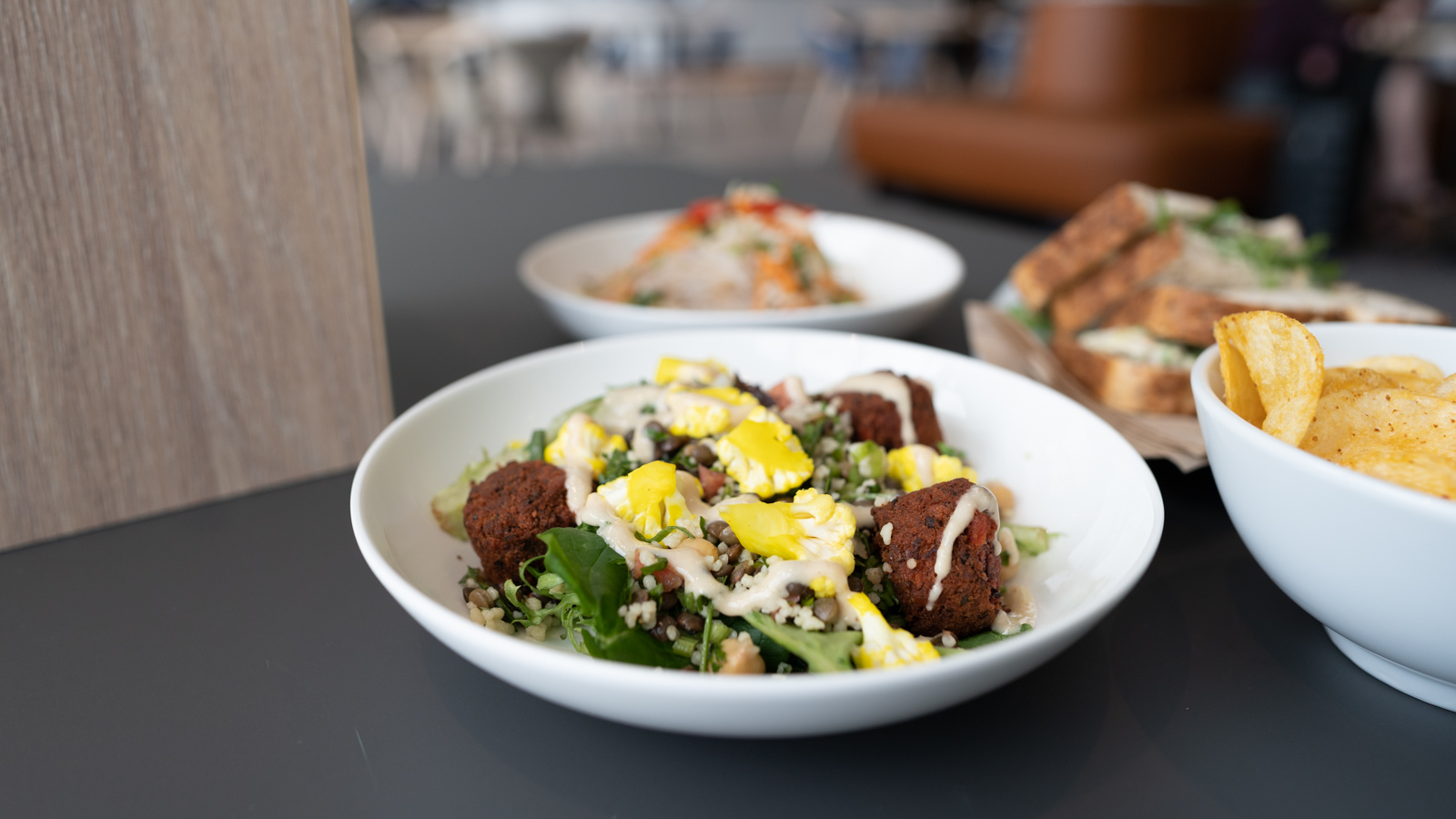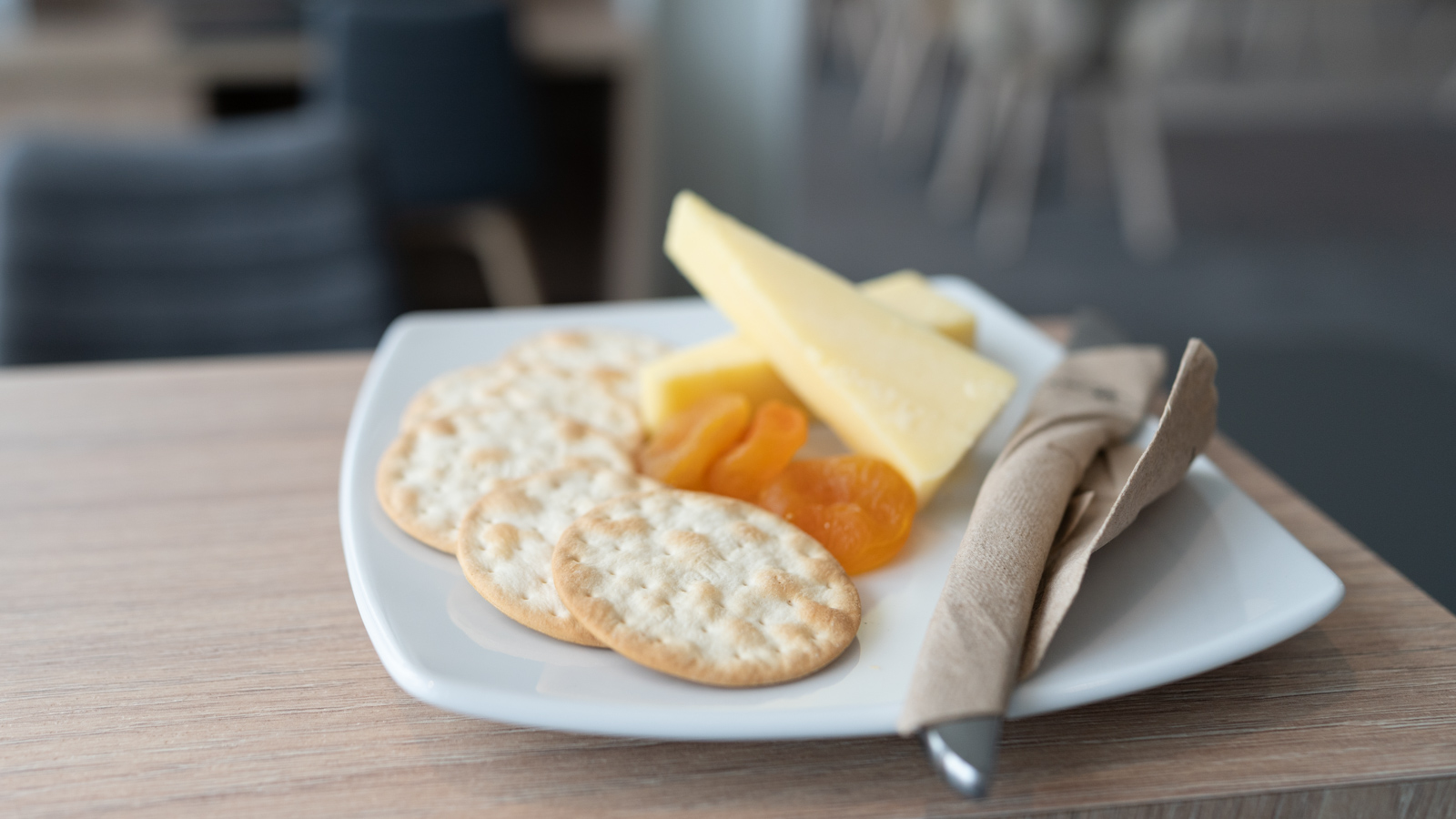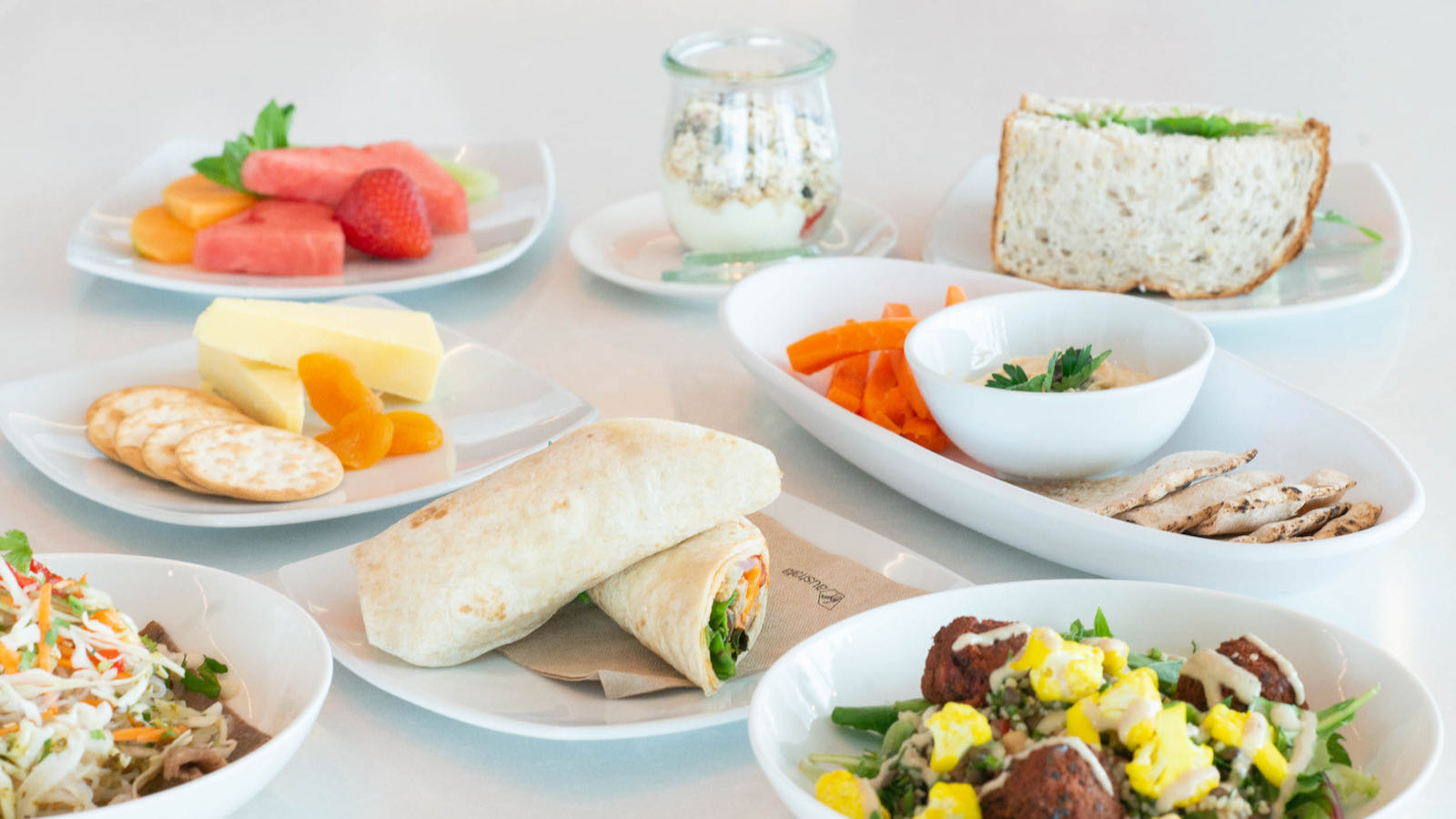 I imagine that most of our readers will agree that this standard of lounge food is far superior to the previous buffet offering. If plated hot dishes make the cut, then the lounge proposition will be even better – I'd daresay it would rival the Qantas Domestic Business Lounges in the F&B front.
The hot meals don't have to be 'gourmet' as such – a well-cooked curry with rice, ravioli with grated parmesan, or even a wonton noodle soup would likely hit the spot for hungry frequent flyers – while still being economical to prepare in bulk.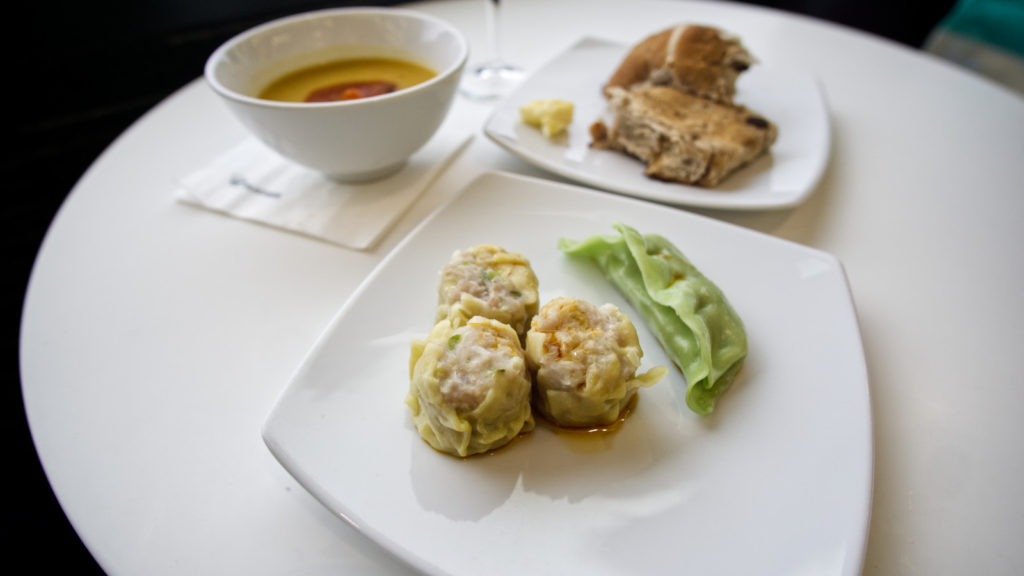 And of course, Virgin Australia could easily monetise this platform. To keep the quality of meals consistent (and ensure the a-la-carte system is sustainable), the airline could add a small range of premium paid options, which would supplement the existing 'free' menu.
Summing up
As Virgin notes in its recent media release, the opening of the Adelaide lounge and refreshed dining options represents a significant moment for the airline's future.
Virgin Australia needs to re-establish its identity: technological advances such as in-lounge QR code ordering really has the potential to change the game, if it's implemented well.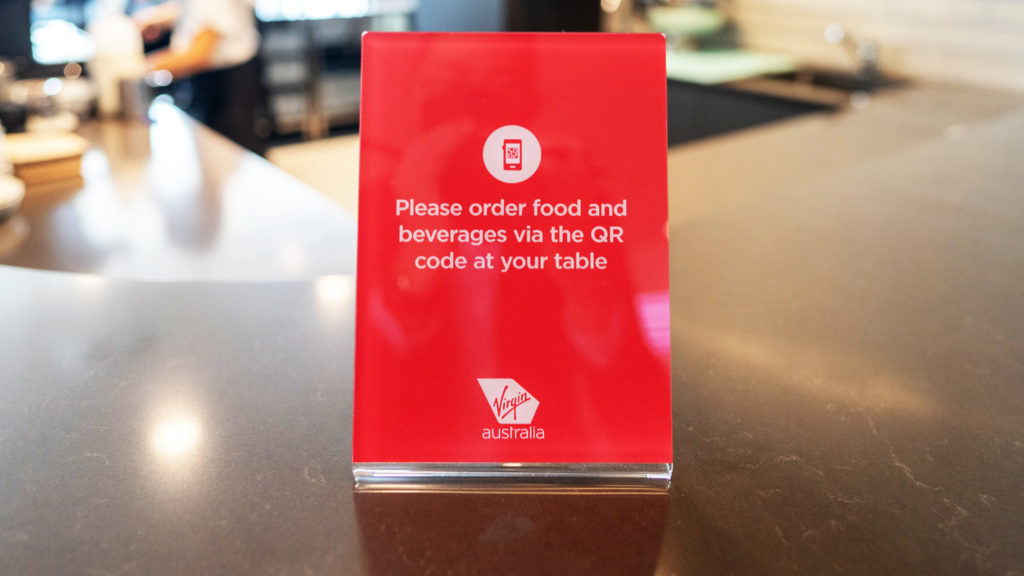 But there are bound to be teething problems with new systems. During my lounge visit, I noticed brief periods of outages where the lounge menu was offline. Staff weren't able to fetch anything on request – even for a glass of water, we had to go through the site (due to COVID-19 policies).
The process is still a little clunky at present. Passengers need to have an app that can read QR codes. Apple does have this feature built-in to its camera, but chances are not all travellers with iPhones will know this.
Integrating lounge ordering into the Virgin Australia app will make it seamless. Plus, it gives the ability for Business Class guests and elite frequent flyers to enjoy some VIP treatment; perhaps a better selection of food and beverage.
On the other hand, there's also the chance that the airline may deem this current system to be unsustainable once travel loads pick up. But I certainly do hope Virgin can make this work, as a superior lounge experience can be a major point of differentiation against Qantas.
The author visited the new Adelaide lounge as a guest of Virgin Australia.
We'd love to hear your thoughts. Do you think the lounge could support an additional 'paid' menu on top of the usual complimentary options? Let us know in the comments below.
Virgin Australia will trial table service and introduce a new menu in lounges
was last modified:
February 24th, 2021
by