I was booked in Business Class for my return from Hong Kong to Sydney, but decided that given the old 747's that used to ply this route only offered the angled-flat Skybed Mk 1 seat, that I'd spend 25,000 points on an upgrade to First which at least offered a flat bed for the overnight flight home.
The upgrade was confirmed earlier in the day of travel, and after leaving the new Qantas Hong Kong lounge, I headed to board and fly back to Sydney on one of Qantas old 747's that hadn't yet been through their refurbishment program.
This is just a quick review with a handful of pictures – I have previously flown this route and done the same in the past, upgrading to improve the overnight flight home for a better night's sleep, and I find it well worth the 25,000 Qantas Points as a result.
First Class is in the nose of the 747, and was a seriously ageing cabin. I was in row 4, probably one of the worse seats given the proximity to the gallery.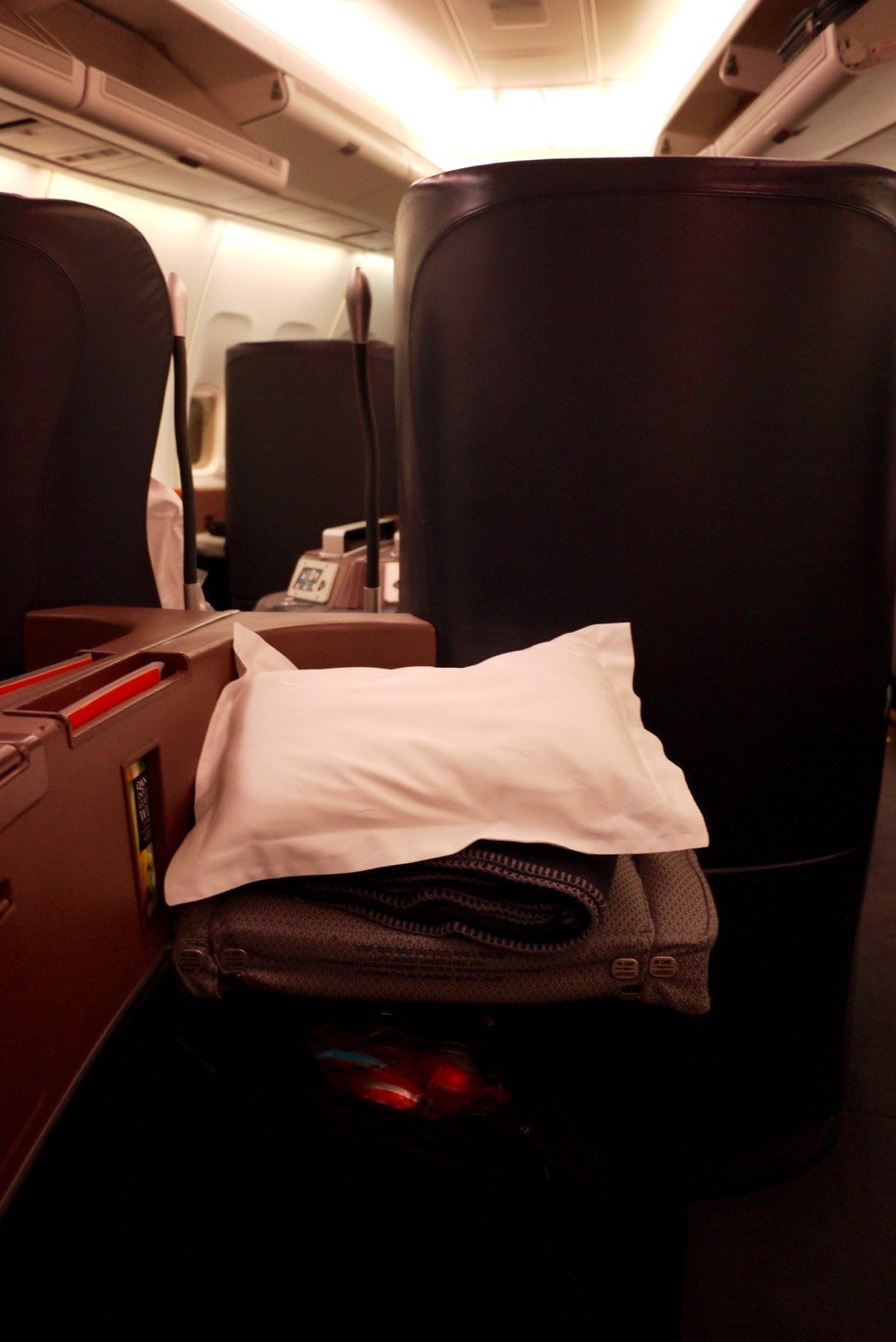 You'll get a pillow and a blanket at your seat on boarding, but can request the crew make up your bed with a lambswool mattress pad and sheets.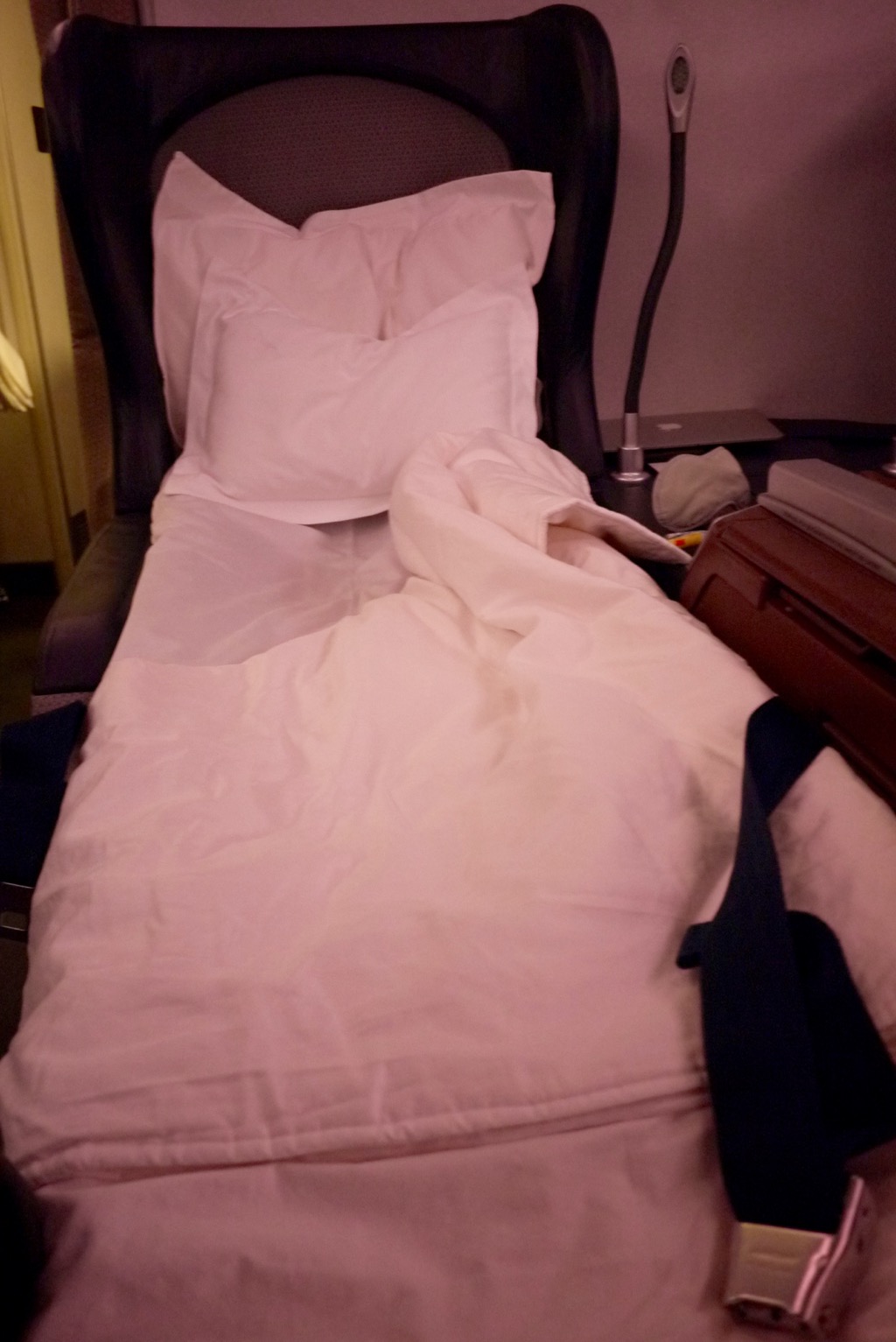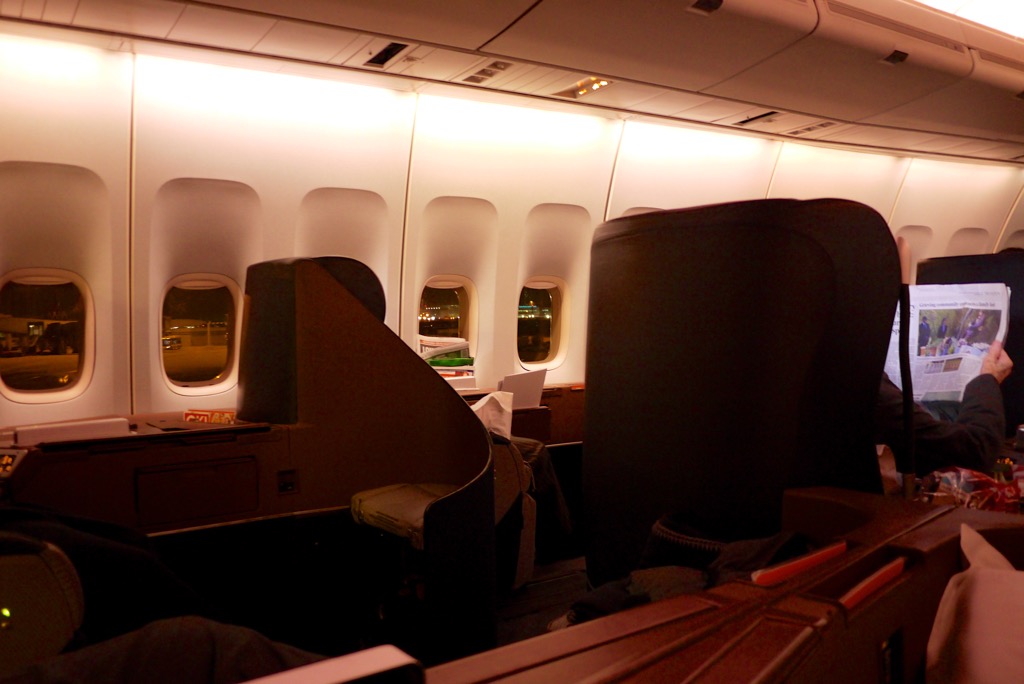 The cabin was full on this flight, with a mixture of upgraded passengers and staff sitting around me I discovered after some brief chats.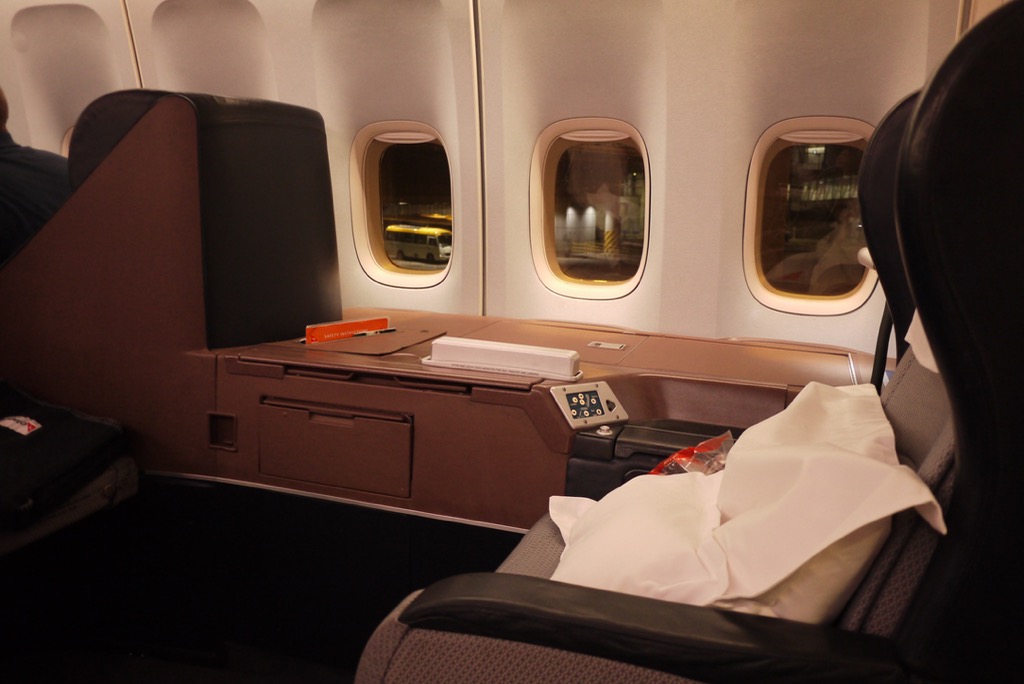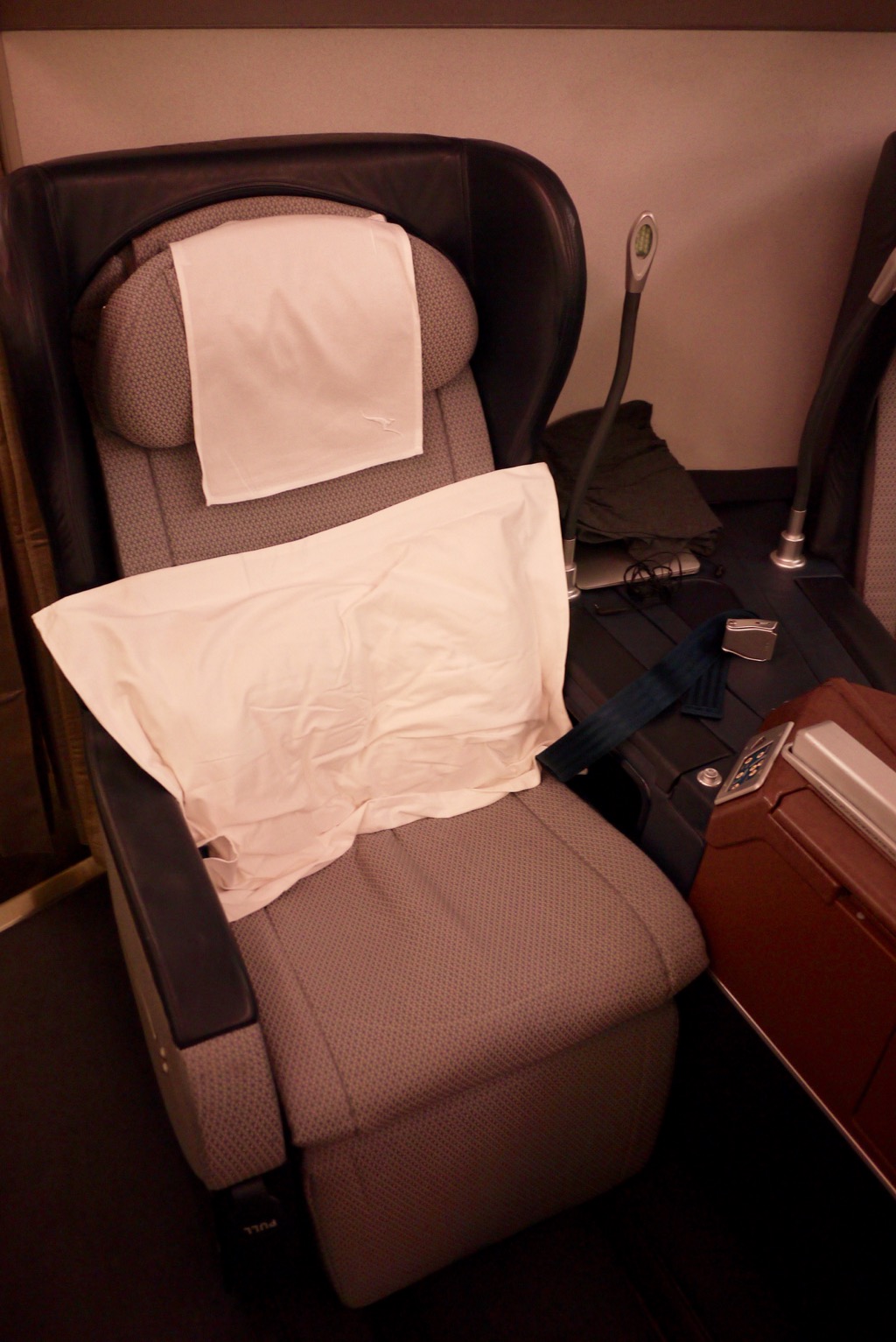 Immediately after take-off I declined dinner, got into pyjamas and had the bed made up.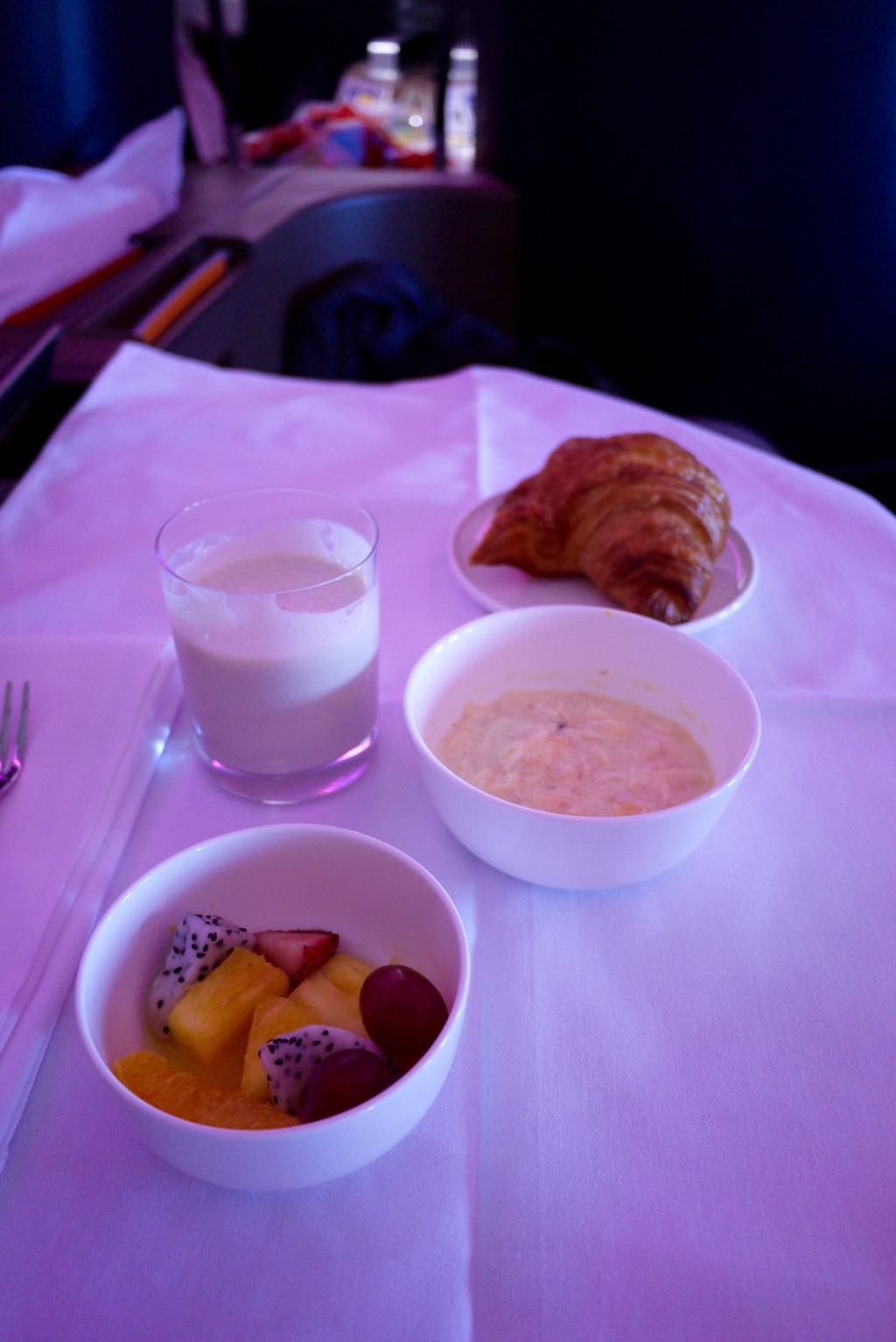 QF128 Sydney – Hong Kong First Class Menu
Breakfast was a bit of a disappointment, but after 7 hours of sleep and waking up 45 minutes before landing, I wasn't complaining.
This trip of course wasn't a patch on the A380 suite I experienced a few days before, but I still slept well and enjoyed the experience, and definitely a marked improvement on Business Class on the same flight. I wouldn't want to pay good money for it, but as an upgrade, it's still worth spending points on.
Qantas (old) 747 First Class Review – QF128 Hong Kong to Sydney
was last modified:
March 29th, 2022
by