Unlike Economy and Business Class, Qantas doesn't offer Premium Economy on every flight. You'll instead find this in-between cabin on some of the airline's longer and more flagship routes. Or to be more precise when on the hunt for Premium Economy, on services operated by Qantas' Airbus A380s and Boeing 787s.
Aside from one Airbus A380 that's awaiting refurbishment, Qantas Premium Economy is otherwise the same between the superjumbo and the Dreamliner. Picture a reclining seat with more space than regular Economy. But not the flatbed common in Business Class.
We've previously shown you what to expect in regular Economy and in Business on the Qantas Airbus A380. So we thought it time to examine your middle-of-the-road choice aboard the superjumbo: Qantas Premium Economy.
Check-in and boarding
I must admit, this journey gets off to quite a chaotic start. The afternoon before QF11, I receive an SMS from Qantas advising of a 12-hour delay. As luck would have it, I have several connecting flights booked beyond Los Angeles – to Denmark, Finland, and then ultimately, Norway – which I'd now miss.
Predictably, I'm annoyed. But at least this alert comes early enough that I can cancel those existing connections without losing my points. (While it wasn't possible here, if those flights had all been on the same ticket, it would've been up to Qantas to sort it out instead). I'm able to arrange a new set of flights – a simpler one-stop journey from LA to Oslo via London – and I can relax once again.
But then, just before 10 pm, another text comes through. 'We're sorry, your flight QF11 … has changed back to the original schedule.' I have no words… and now have an 18-hour transit in Los Angeles, instead of a breezy five hours. This just wasn't my day.
With QF11 back on track, I head to the airport at the normal time to begin my journey in Qantas Airbus A380 Premium Economy. There's a dedicated check-in queue for Premium Economy. But thanks to my Qantas Platinum card, I can breeze straight into the private Qantas First check-in suite for swifter processing. It takes barely a minute, and I'm on my way.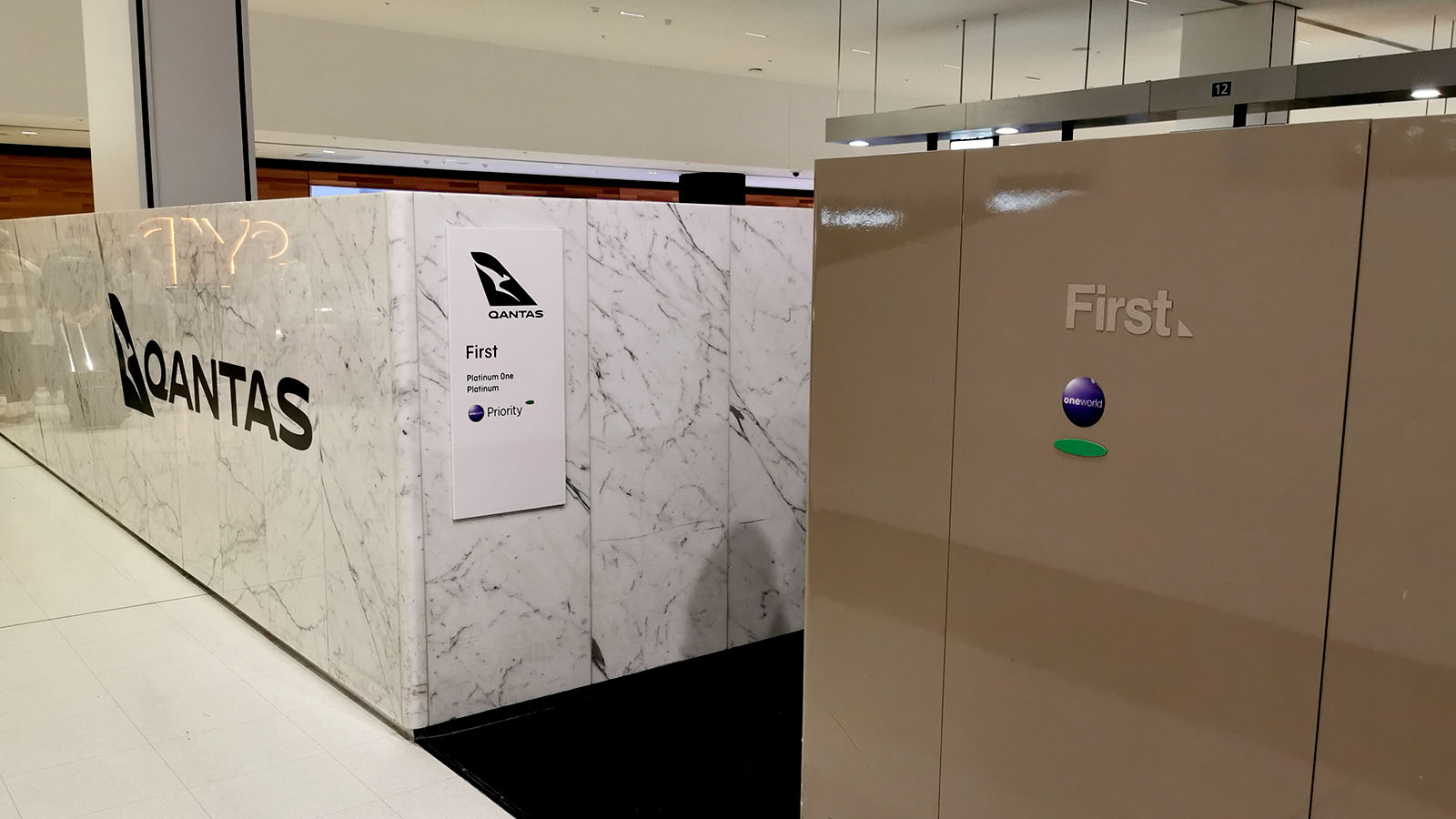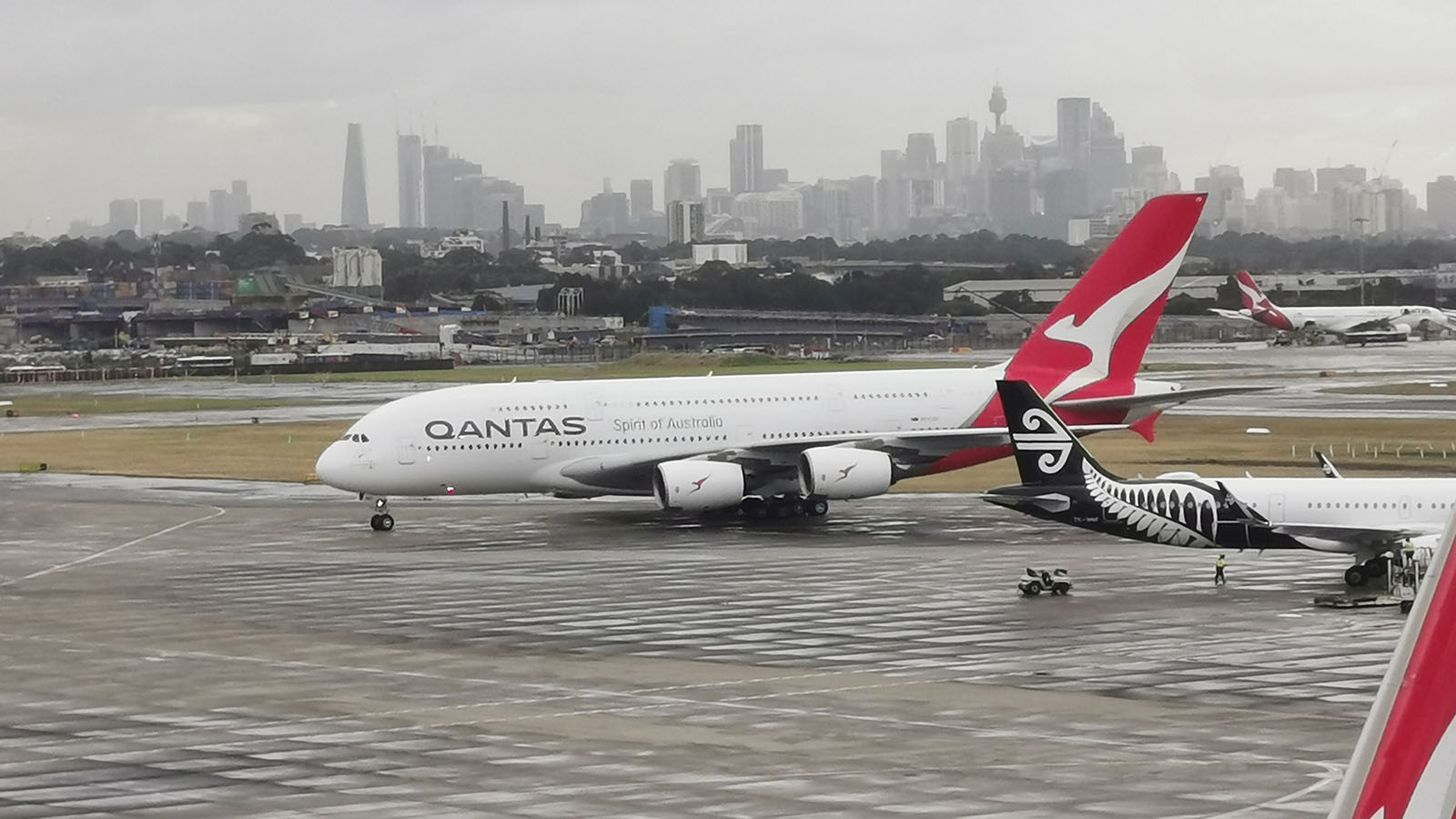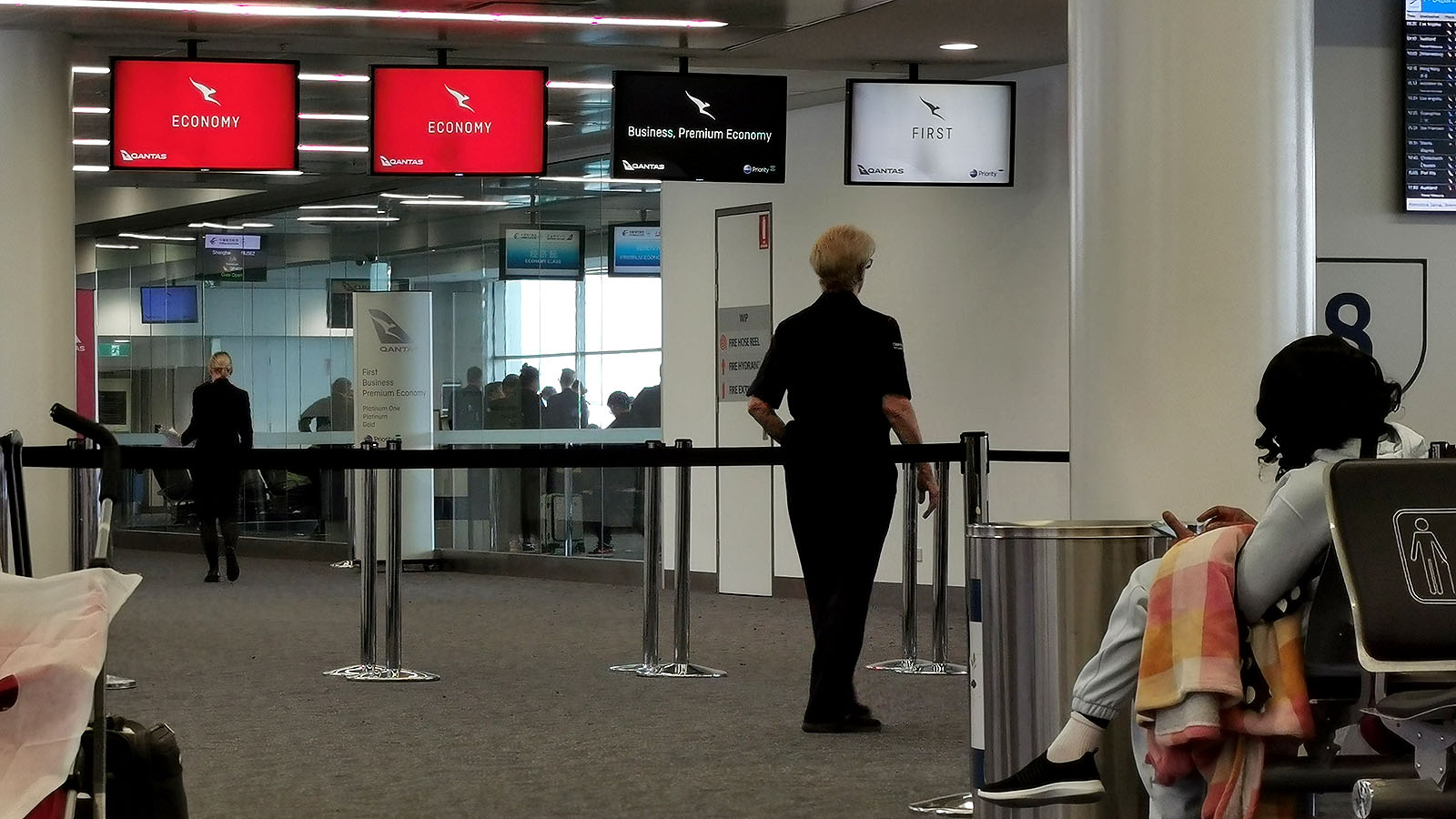 Fast-forward to boarding, and….. nothing happens. It's well after the time printed on the boarding pass, and yet, there's no update. Another half an hour goes by before an announcement comes that we'll be 'boarding soon' – at the time we were supposed to depart.
As with the dramas the day before, I find the ongoing lack of information quite frustrating. Especially when updates come only after boarding should be underway. For me, this means less time in the lounge, and more time spent wondering what's going on.
By comparison, I've also taken United from Sydney to Los Angeles quite recently. When I travel, there's a mere 27-minute delay to that United flight, but United clearly communicates this. United also explains why there's a hold-up – mandatory crew rest, in this case. And it's a smart move, as I find delays are more tolerable when you know what's happening. Qantas doesn't offer this transparency – but it'd be very helpful if it did.
Lounge options in Sydney
As is true of most airlines, a ticket to fly in Qantas' Airbus A380 Premium Economy doesn't include lounge access as standard. But eligible frequent flyers, credit card holders and lounge members may qualify for entry prior to Qantas Airbus A380 Premium Economy flights, as below.
I'm fortunate to qualify for all five lounges. But it's probably no surprise, the Qantas First Lounge is my pick of the day. The spa is fully booked this time around, so I set my sights on breakfast instead.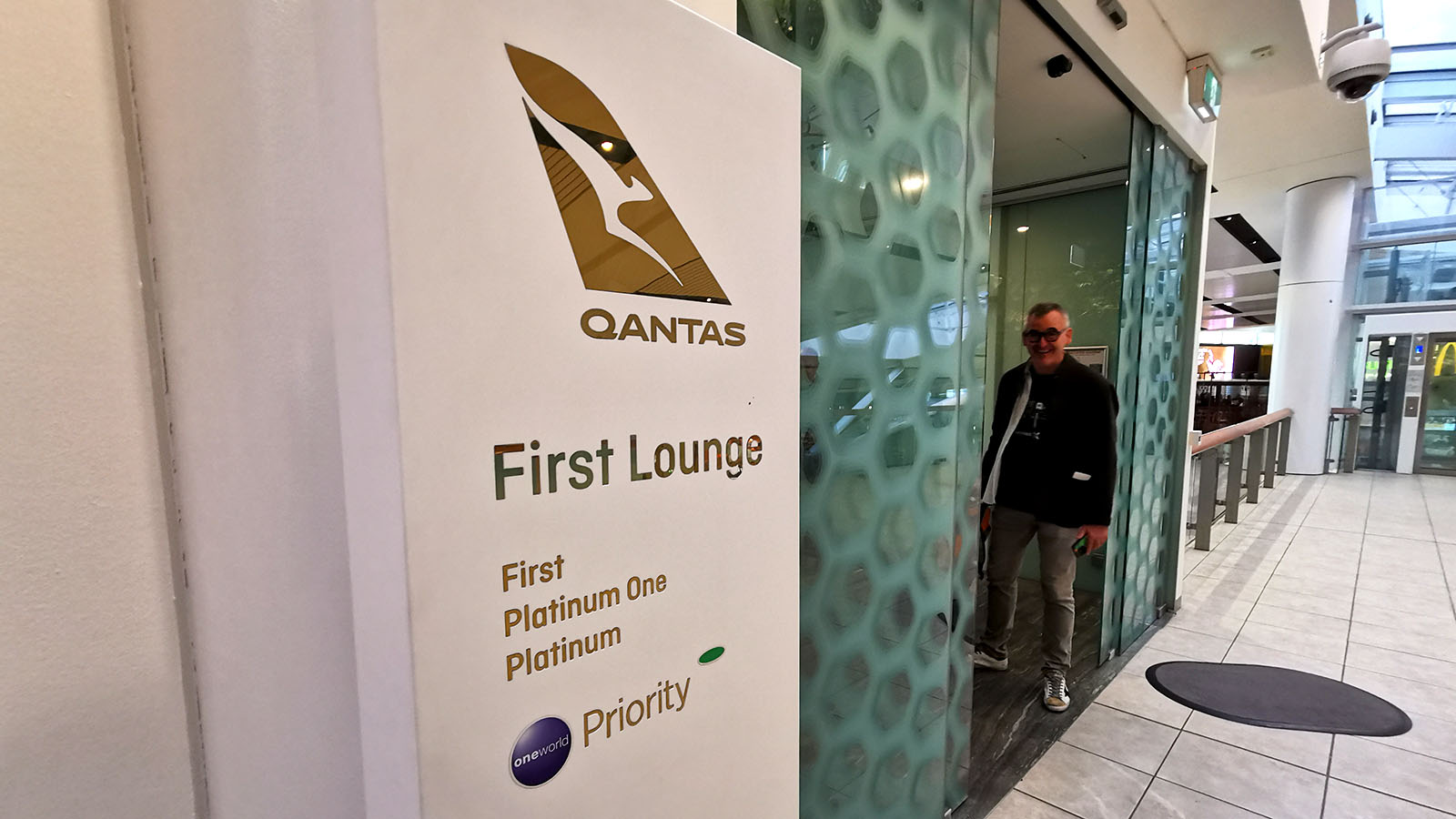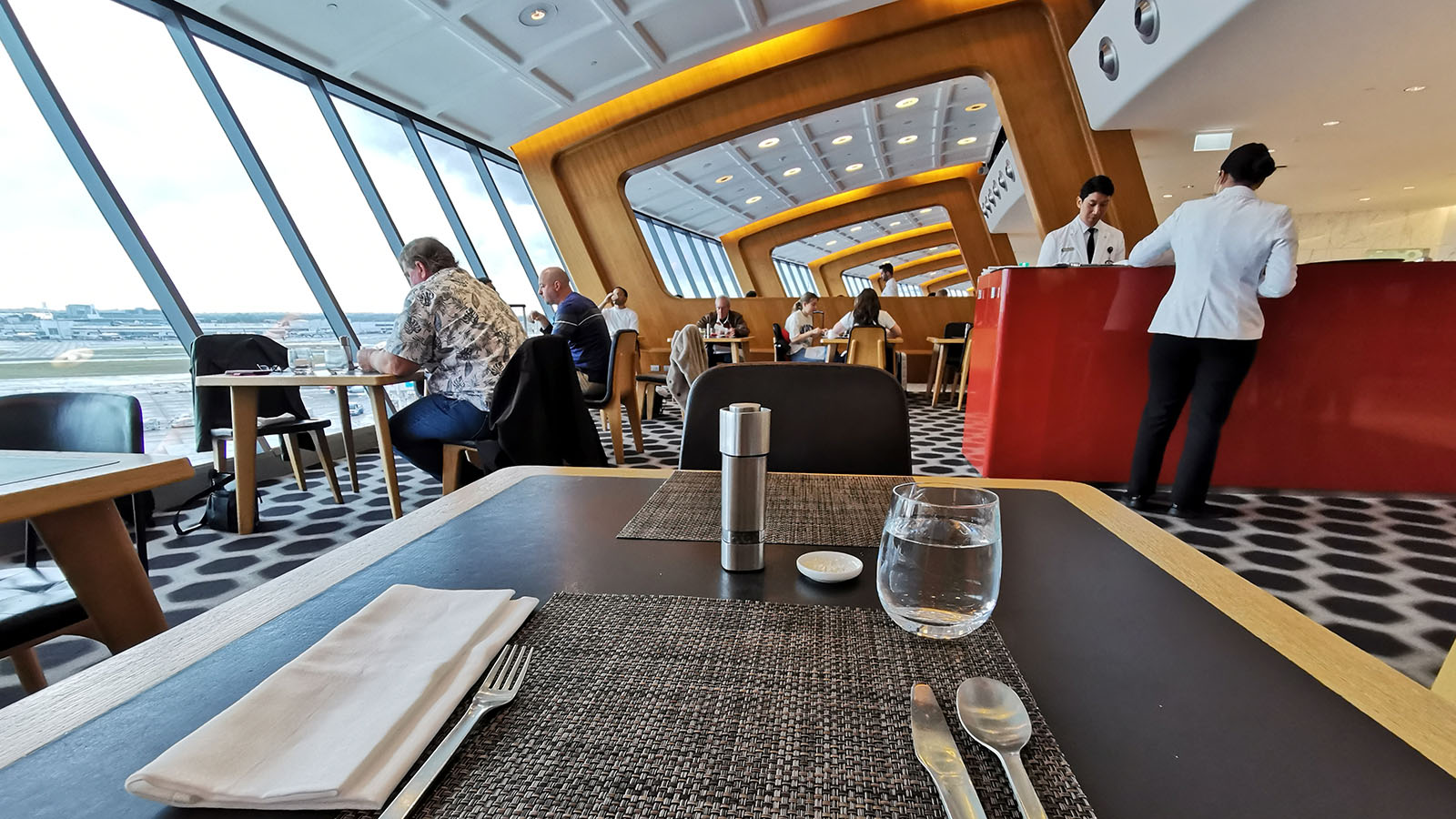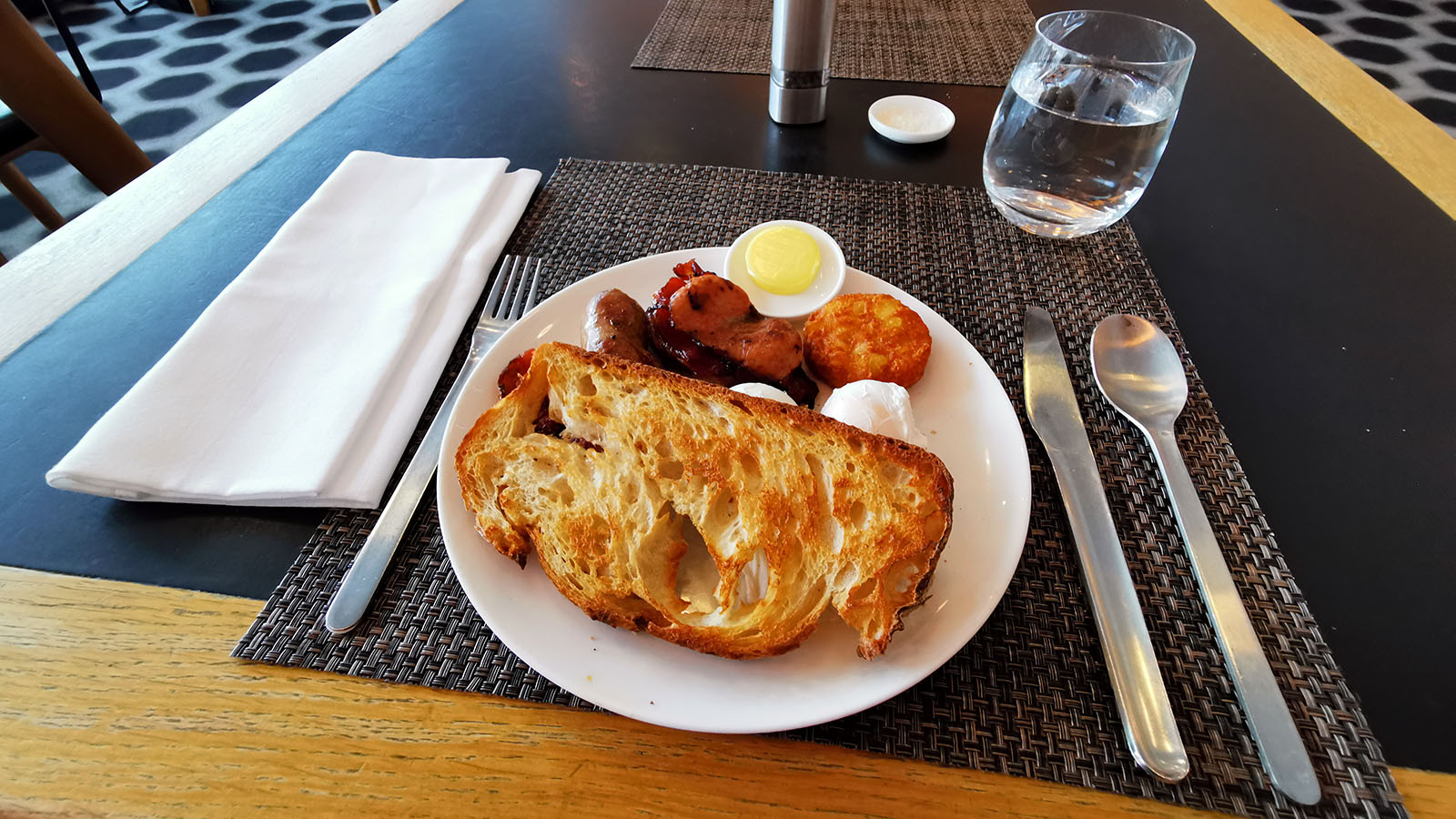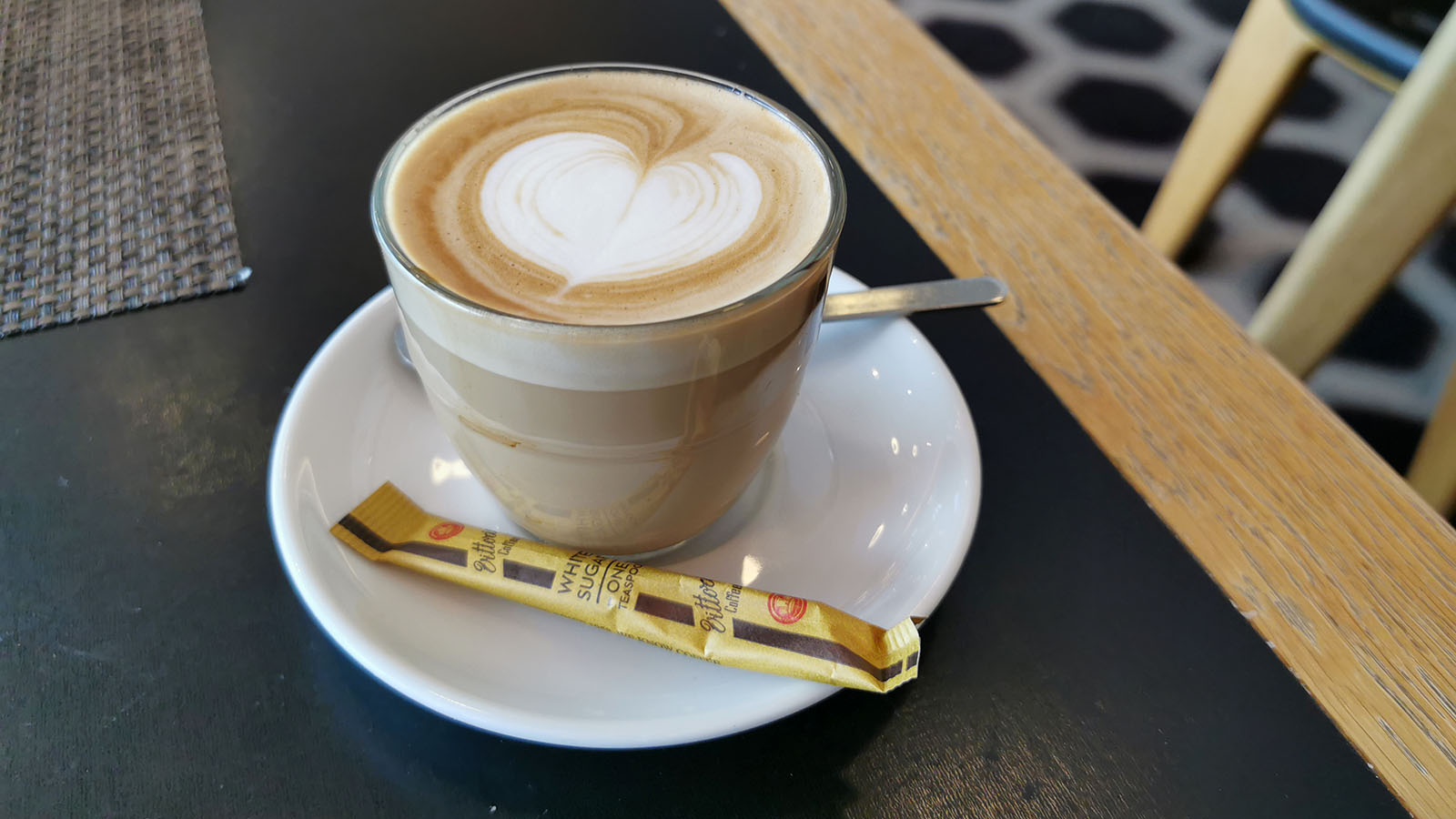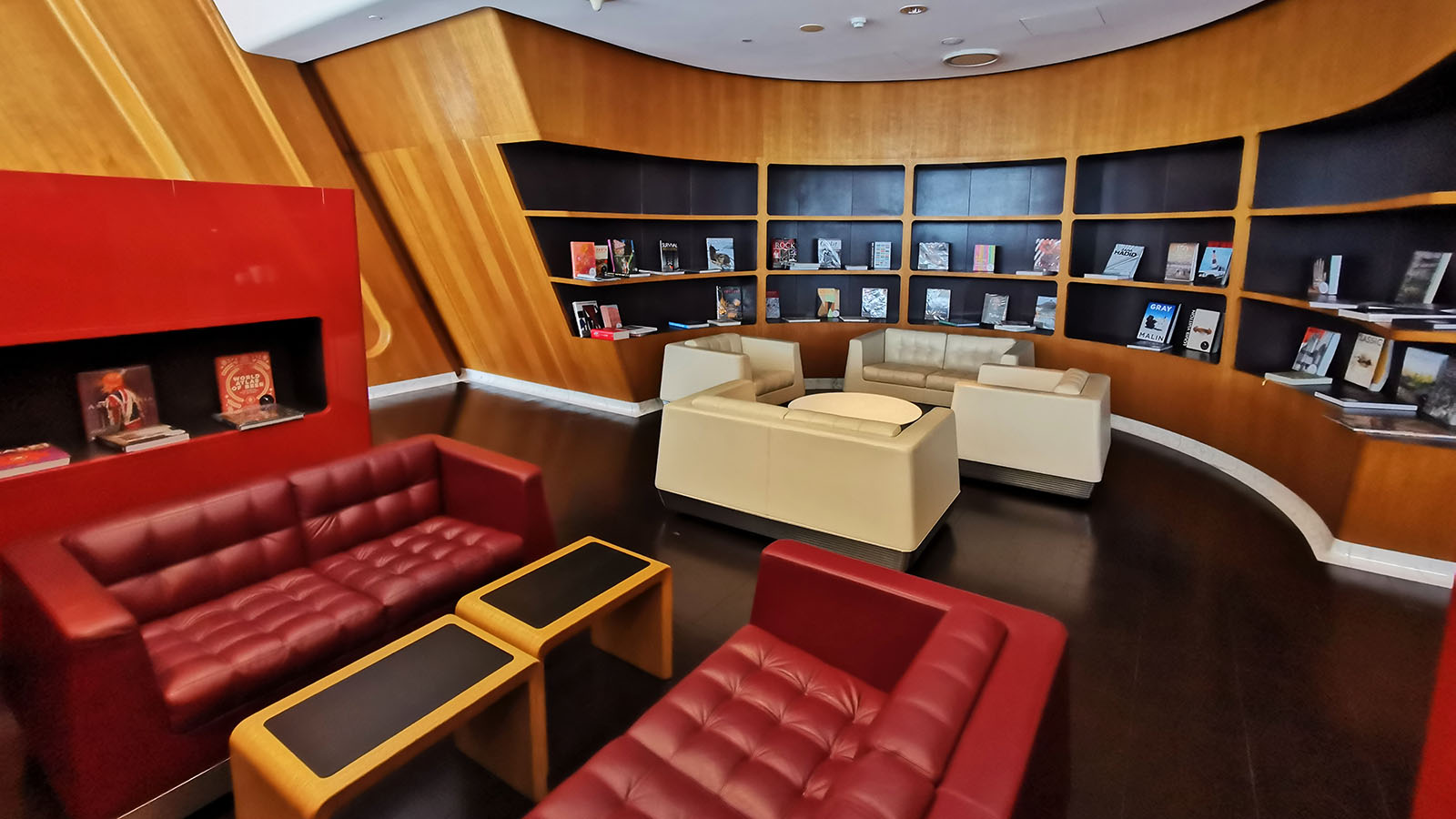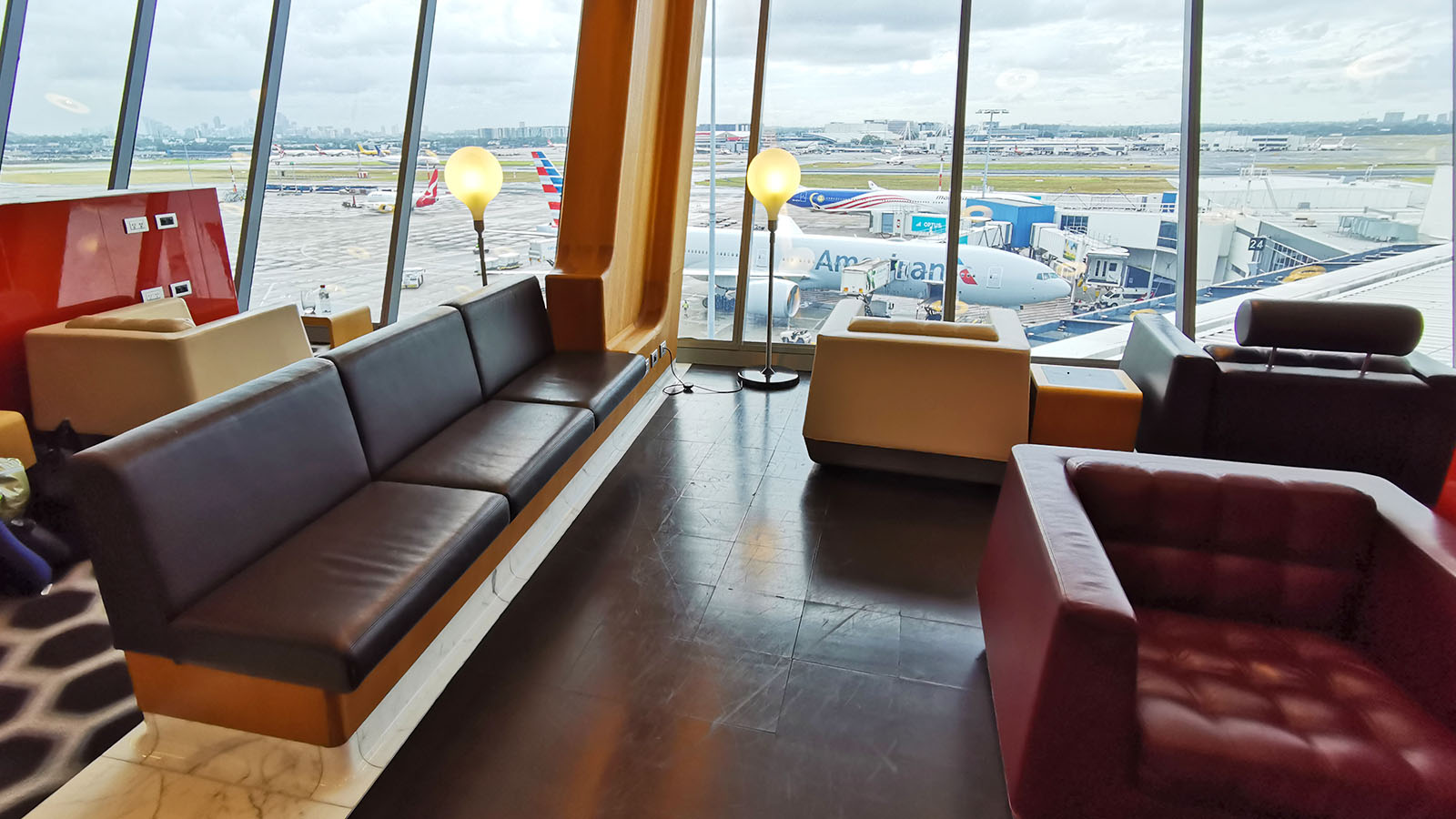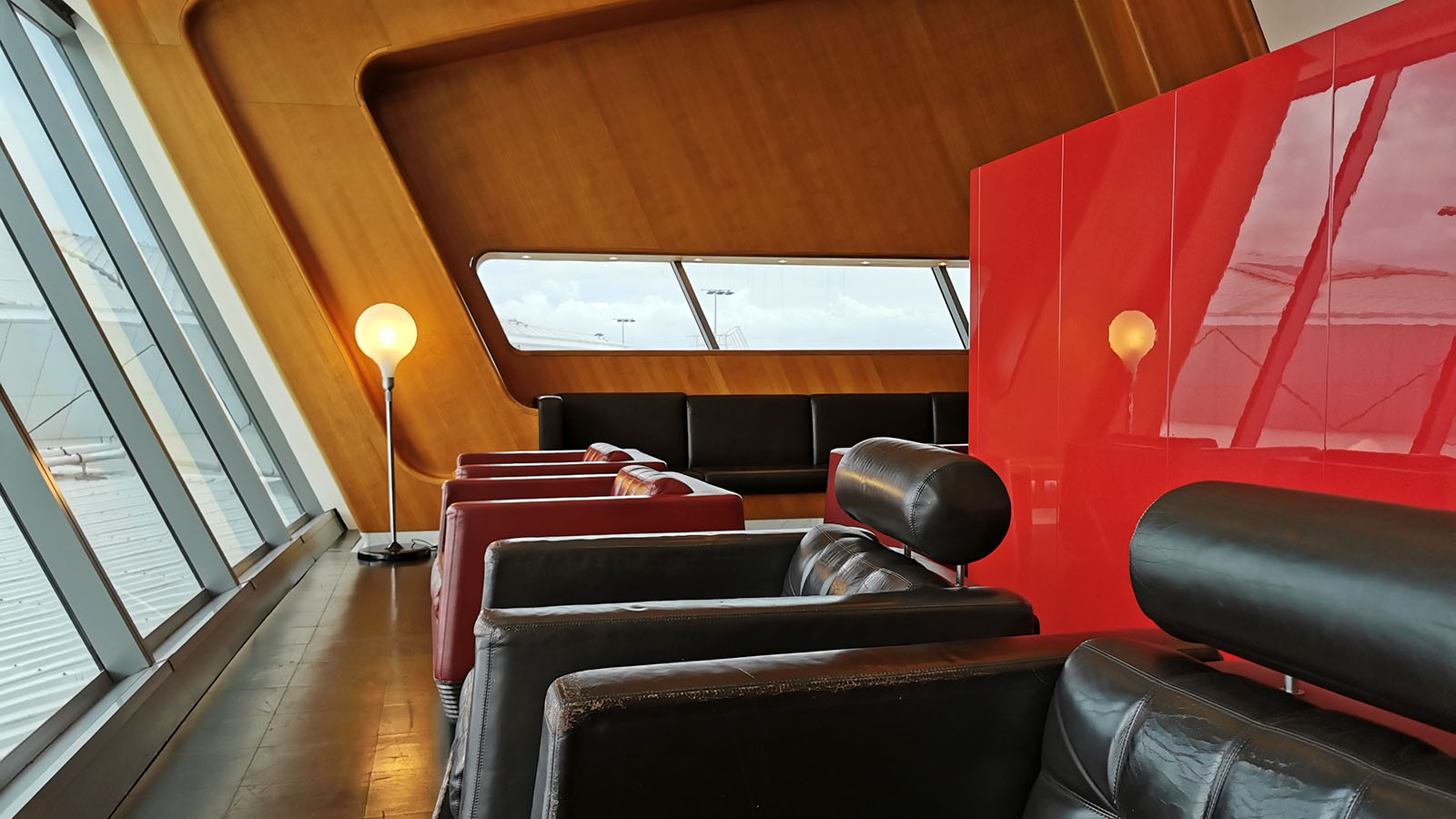 I'm a bit indecisive, and ultimately order the 'signature breakfast' to sample a little of everything. It arrives very quickly – so much so that it beats the coffee to my table, which follows a few minutes later. Afterwards, I wander down to the 'library' end of the lounge and kick back in a recliner with a view.
Qantas Airbus A380 Premium Economy seating
Unlike Emirates which places Premium Economy at the front of the superjumbo's main deck, Qantas Premium Economy sits at the rear of the Airbus A380's upper deck. Here, Qantas uses a 2-3-2 seating layout, versus 2-4-2 on Emirates. That's because the A380's upper deck is a tad narrower than downstairs. But that's a good thing.
Without an eighth passenger in each row, travellers sitting by the windows benefit from extra storage beneath the windows. And in this layout, no Premium Economy passenger is more than one seat away from any aisle. But layout aside, what's the seat like?
At first glance, Qantas Airbus A380 Premium Economy is modern and functional. You can divest your goodies into two storage pockets directly in front. One is small – suitable for watches, eye masks, cables and the like. The other is larger and a better place to keep tablets and any reading material.
There's also a communal cocktail table at the end of each shared armrest. As a nice touch, the supplied pillow securely mounts over the headrest – and there's another storage zone by your feet for bottled water. But compared to the Premium Economy seats of other airlines, this one is very different.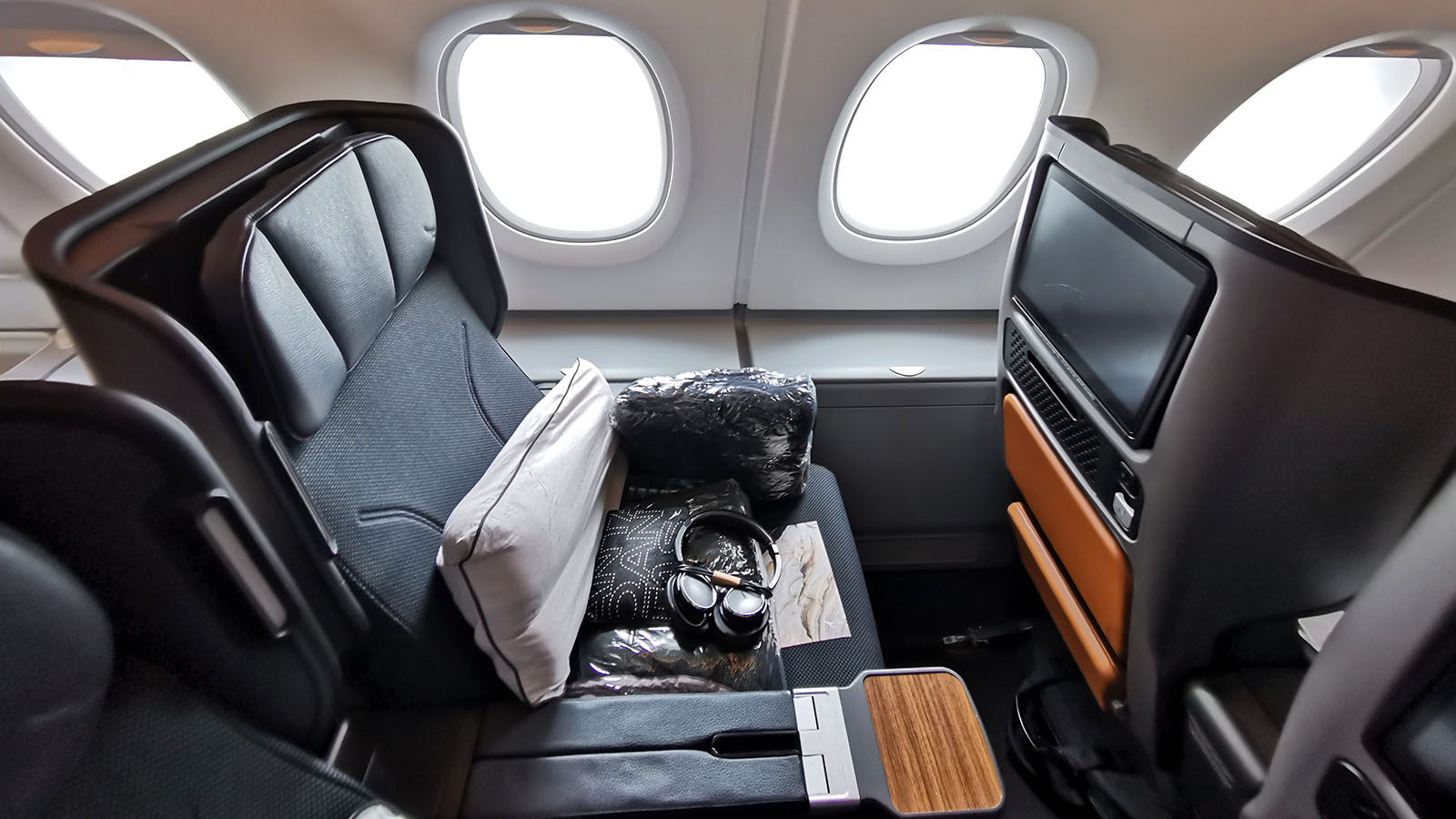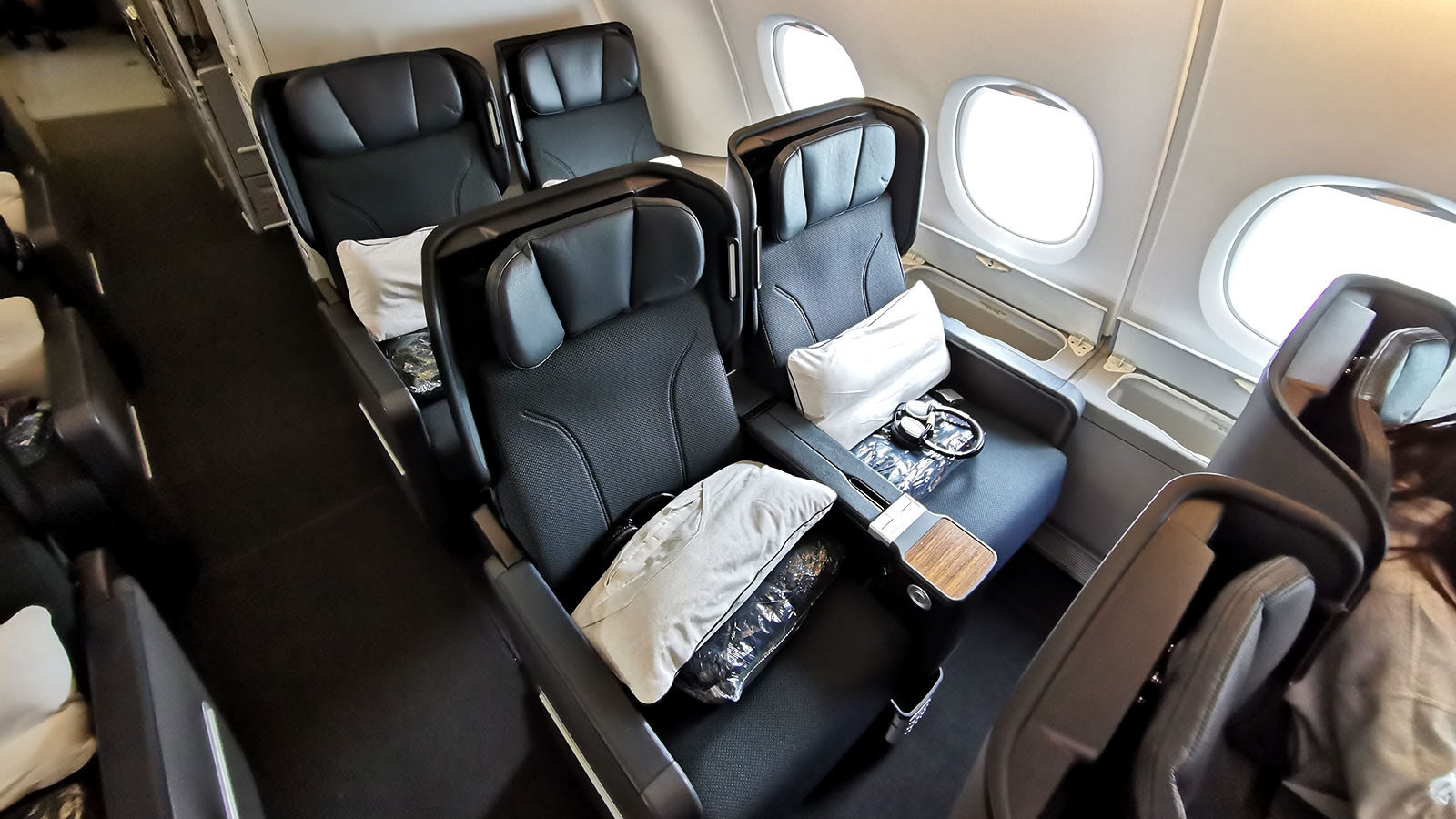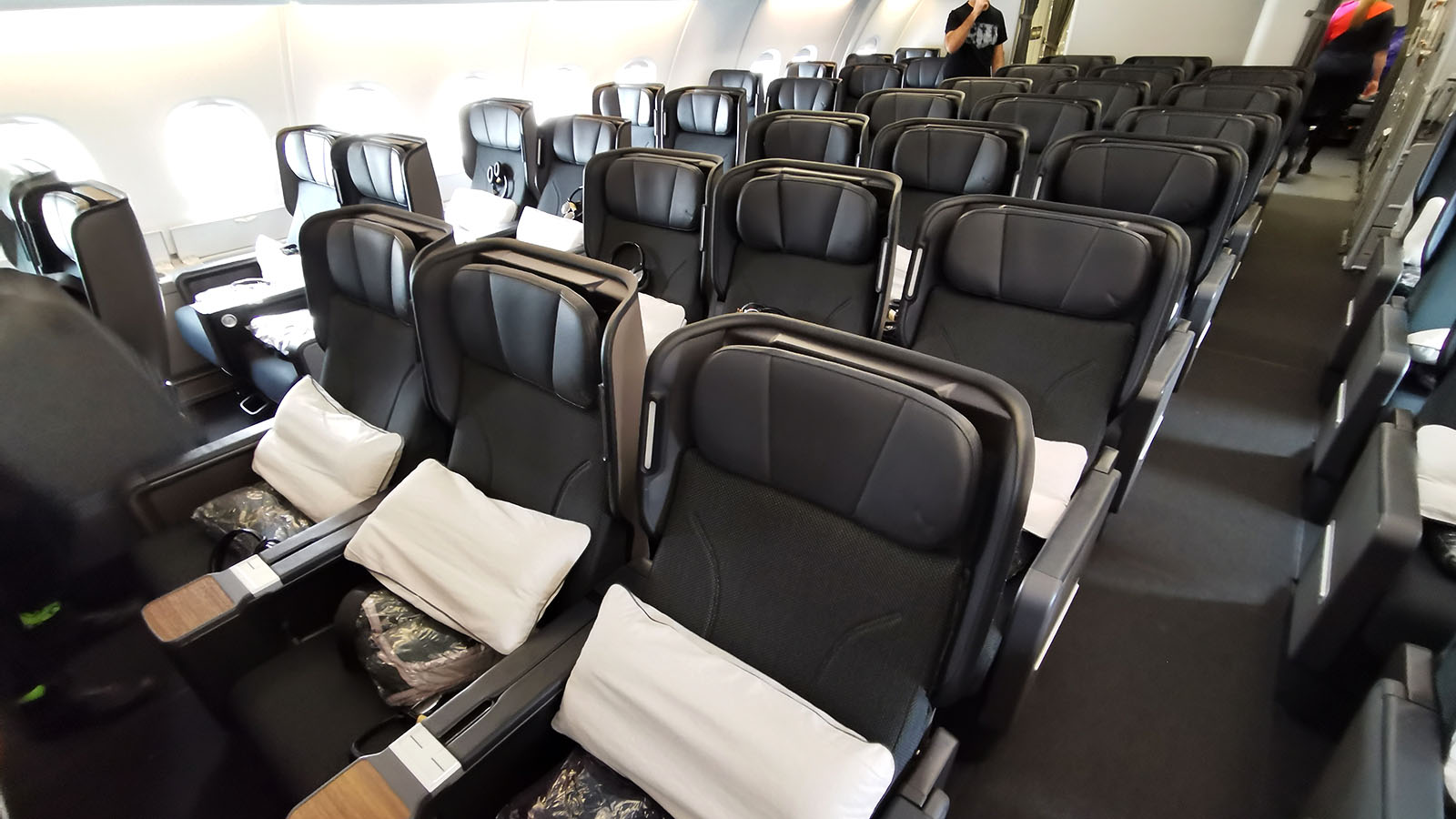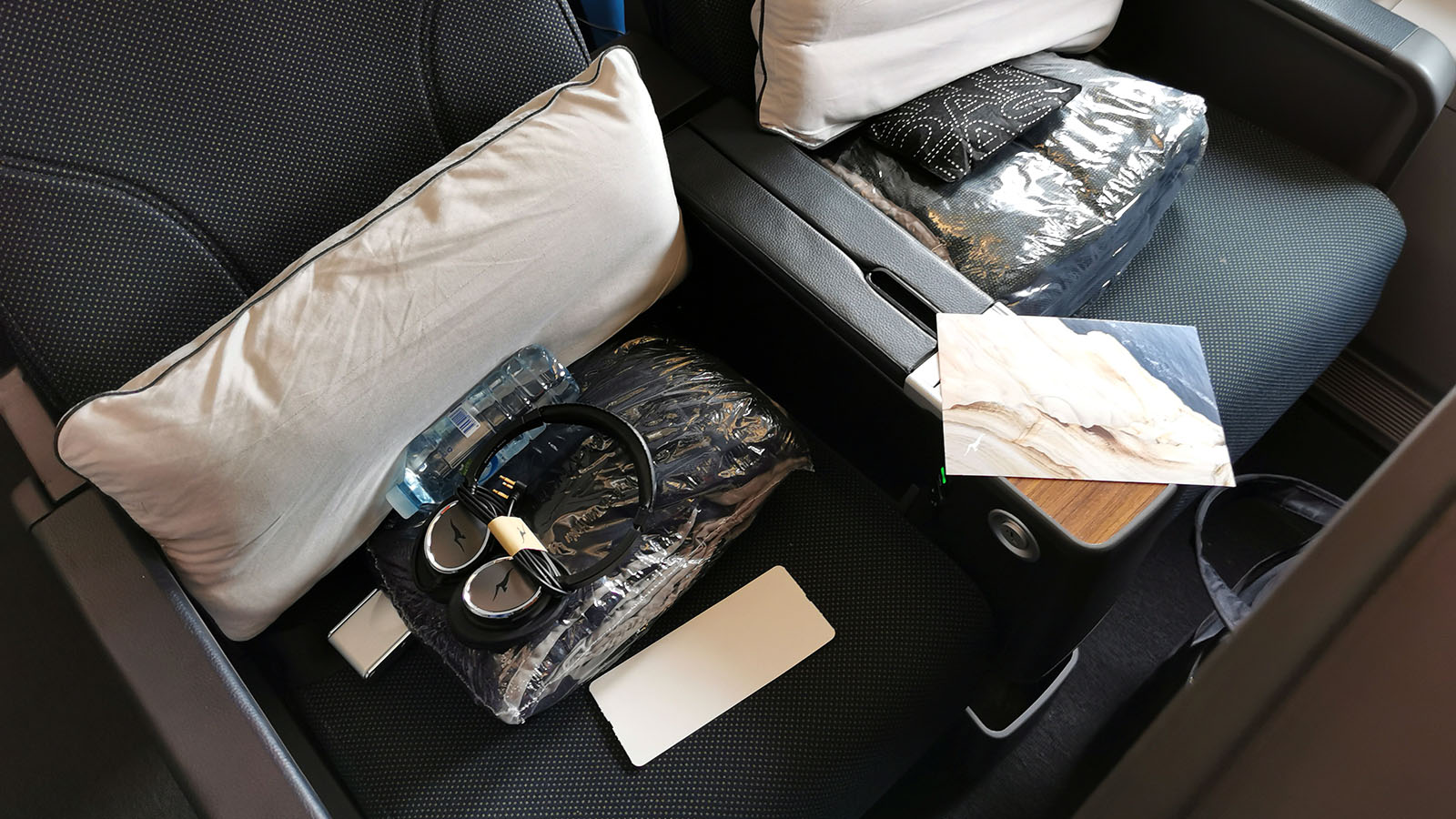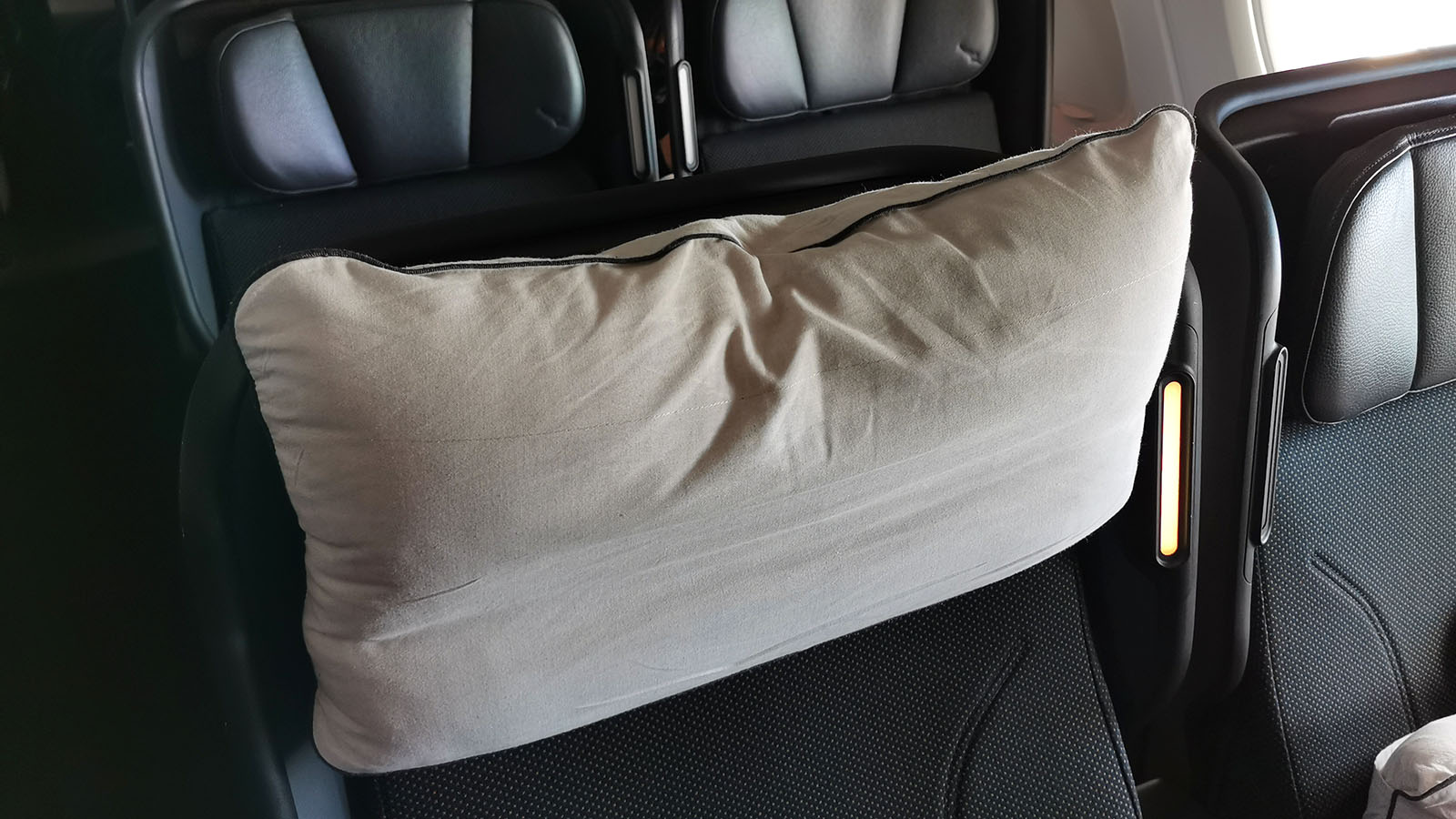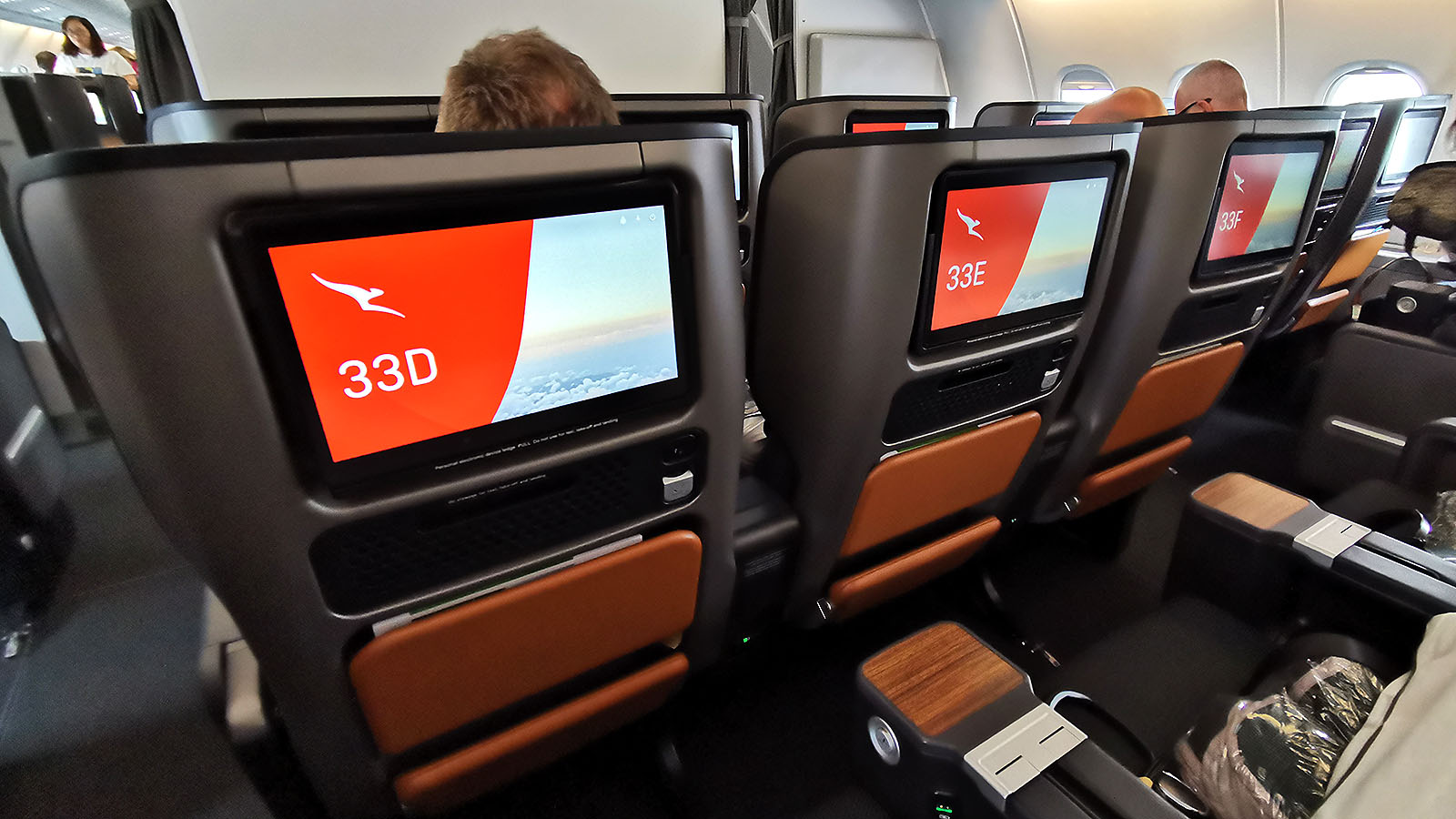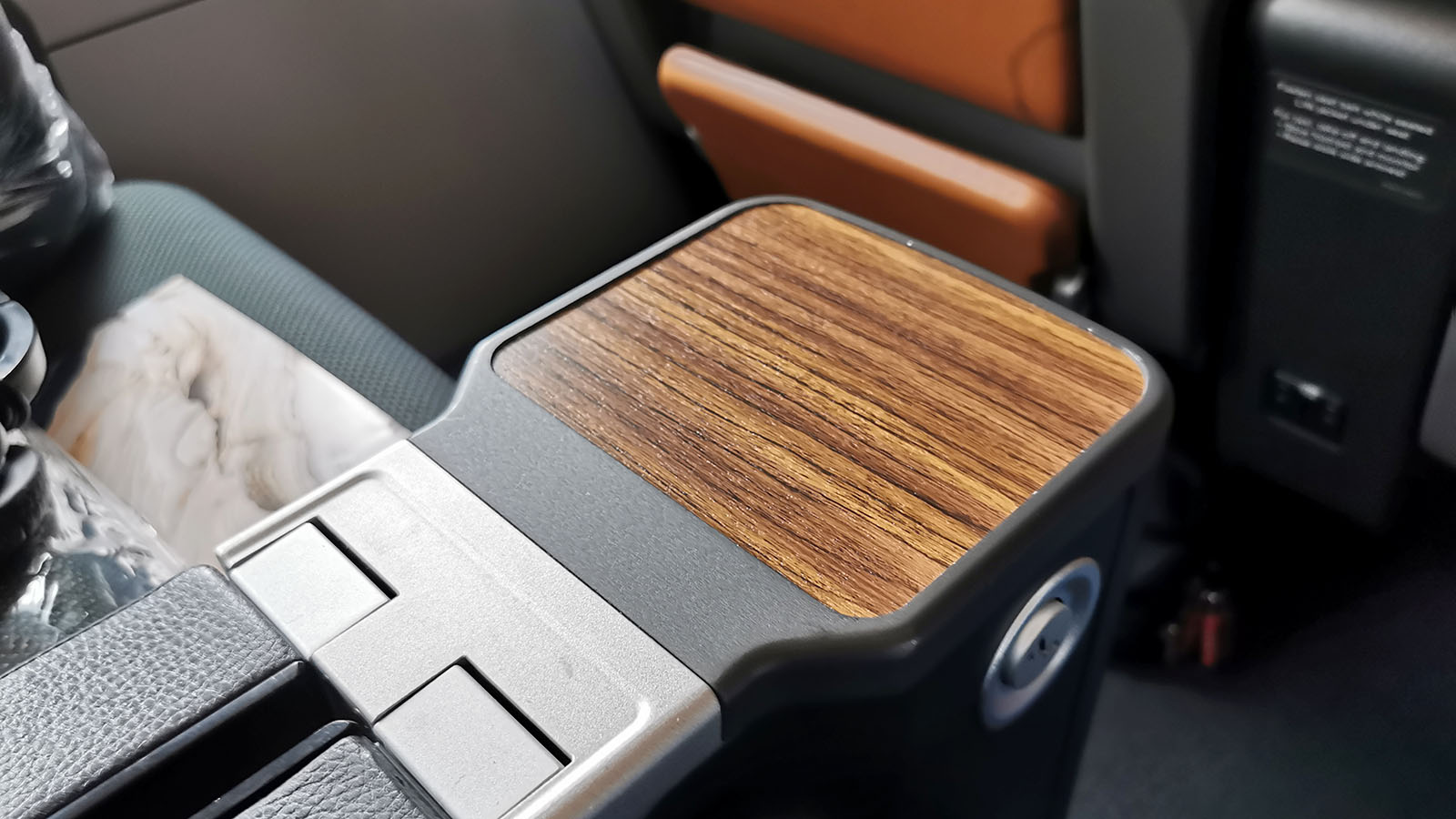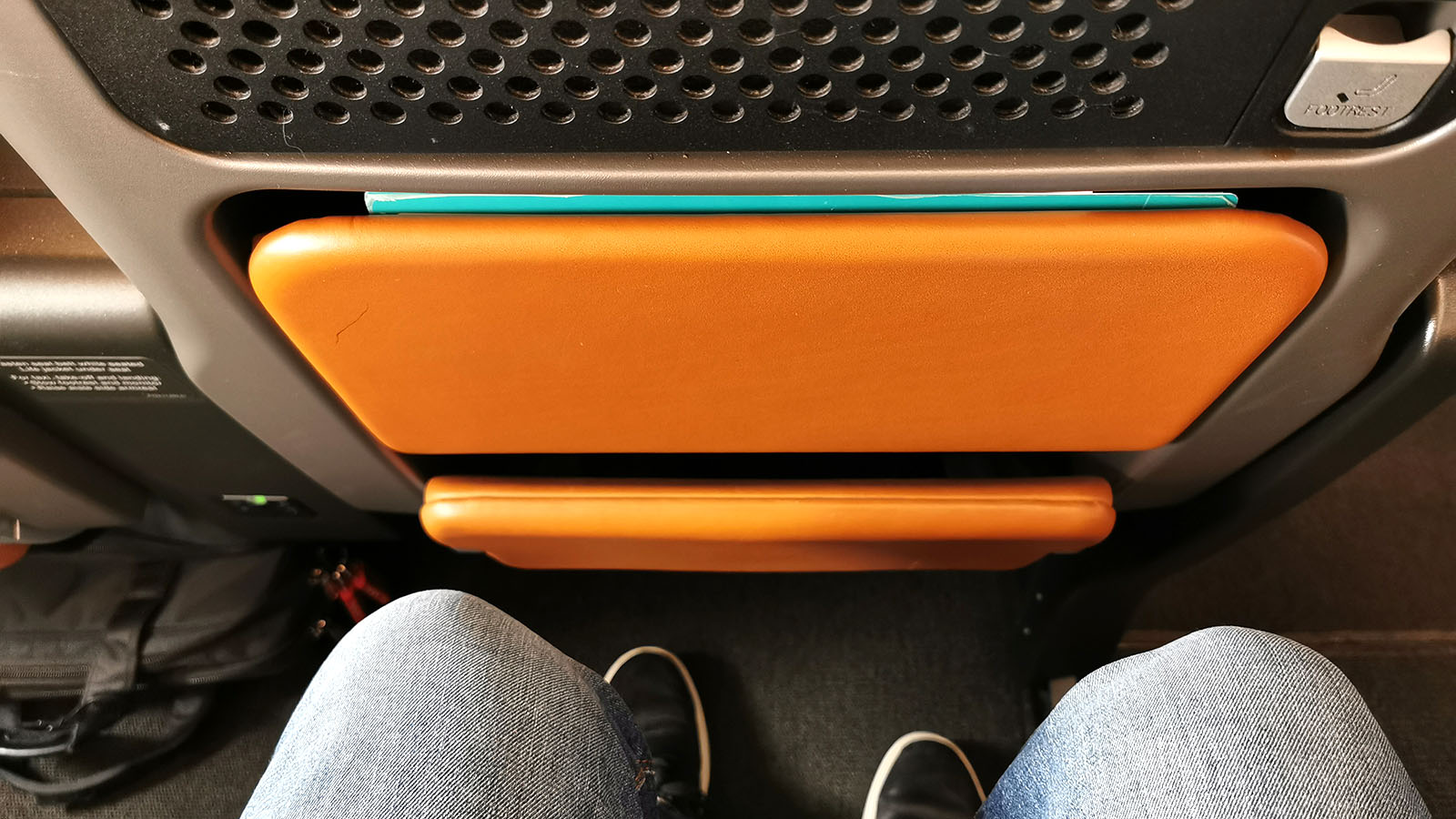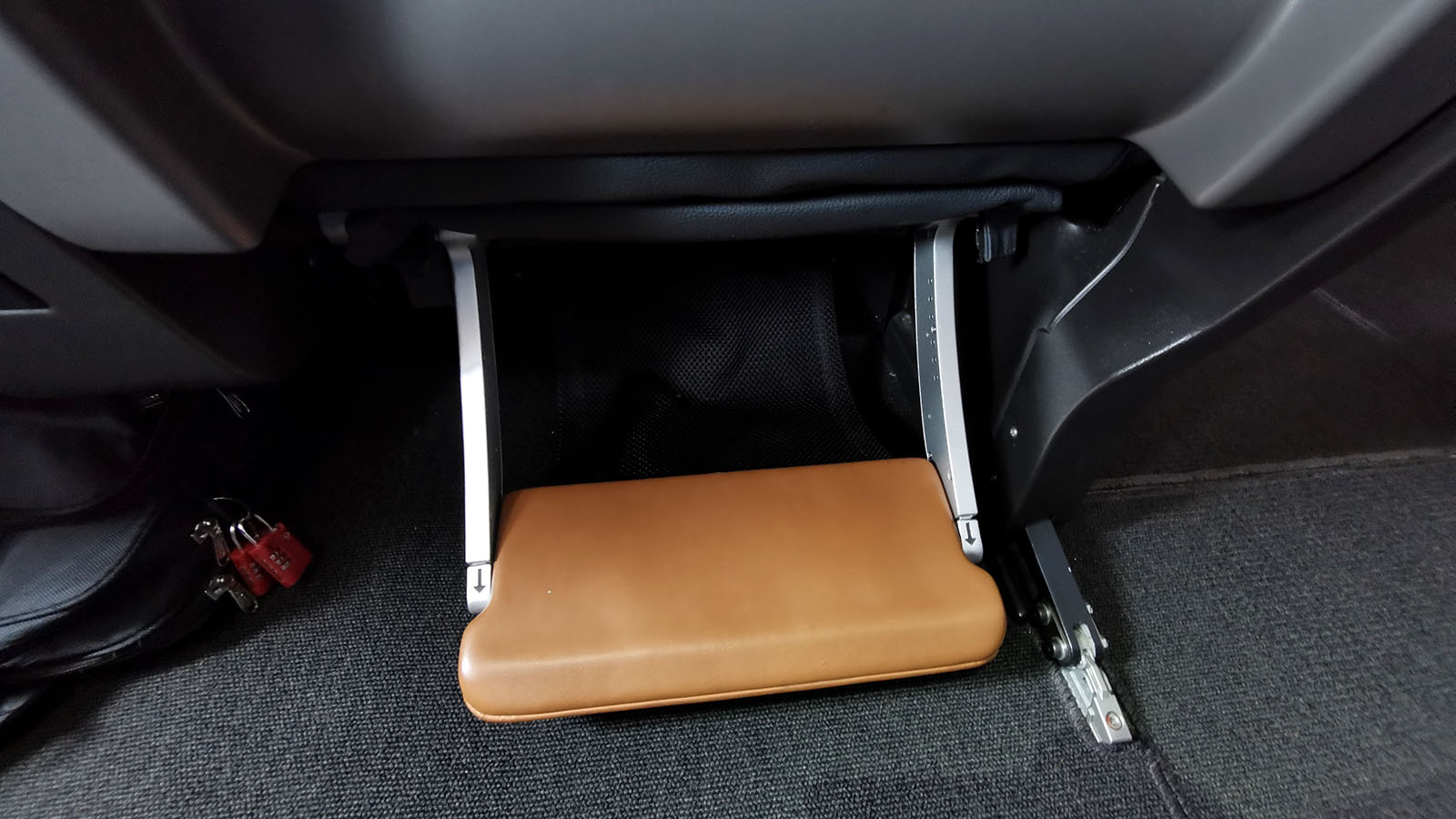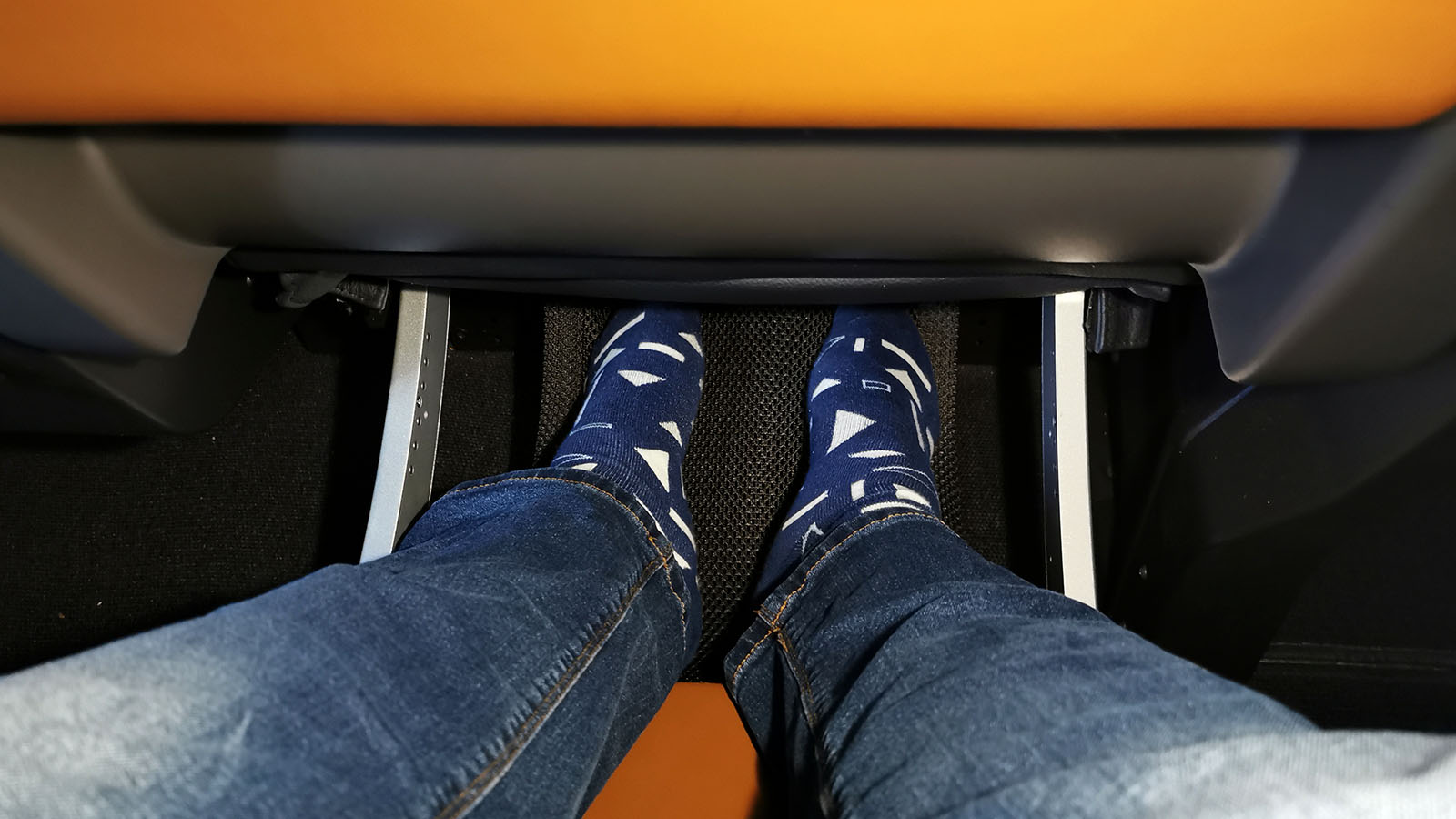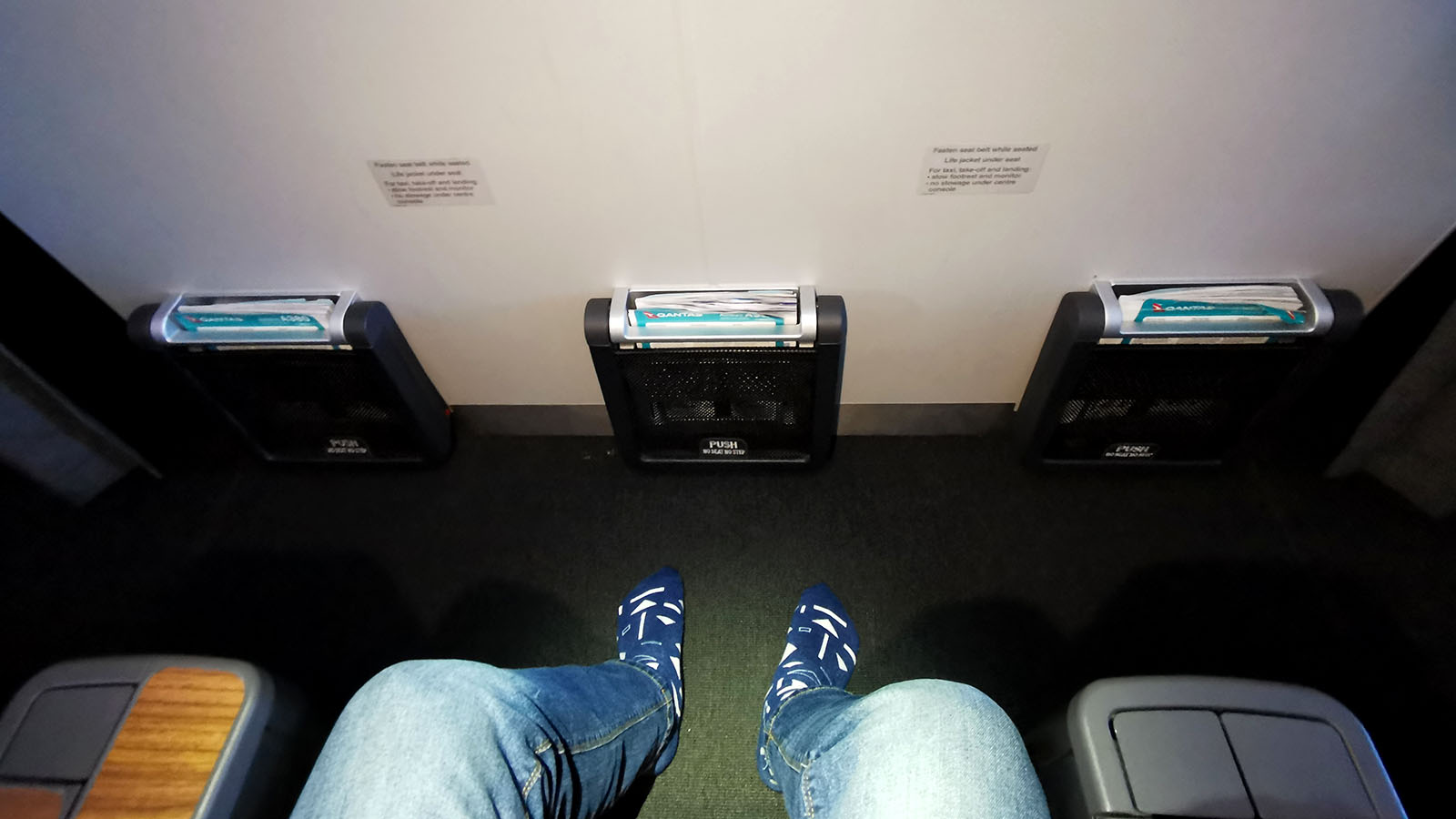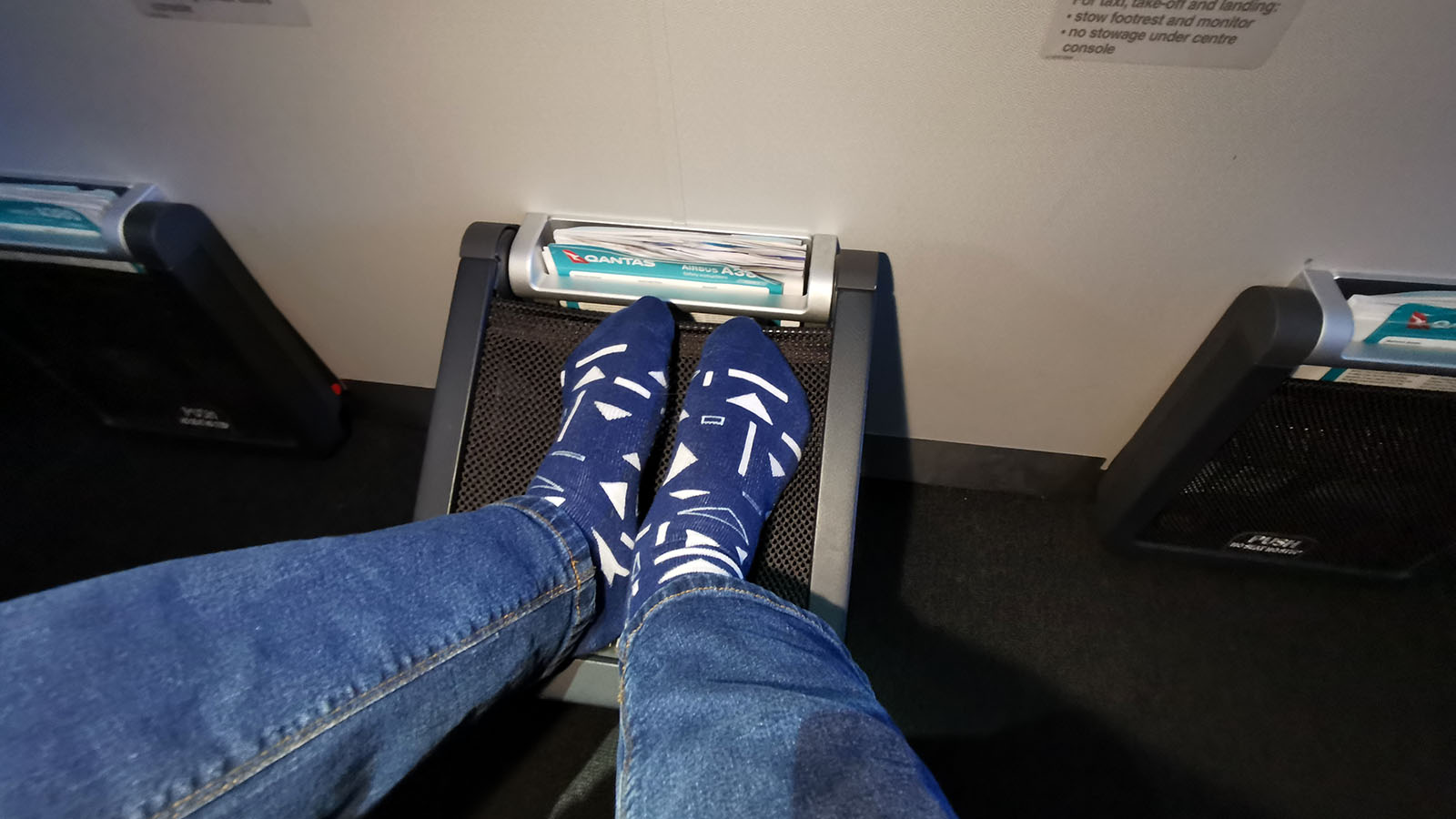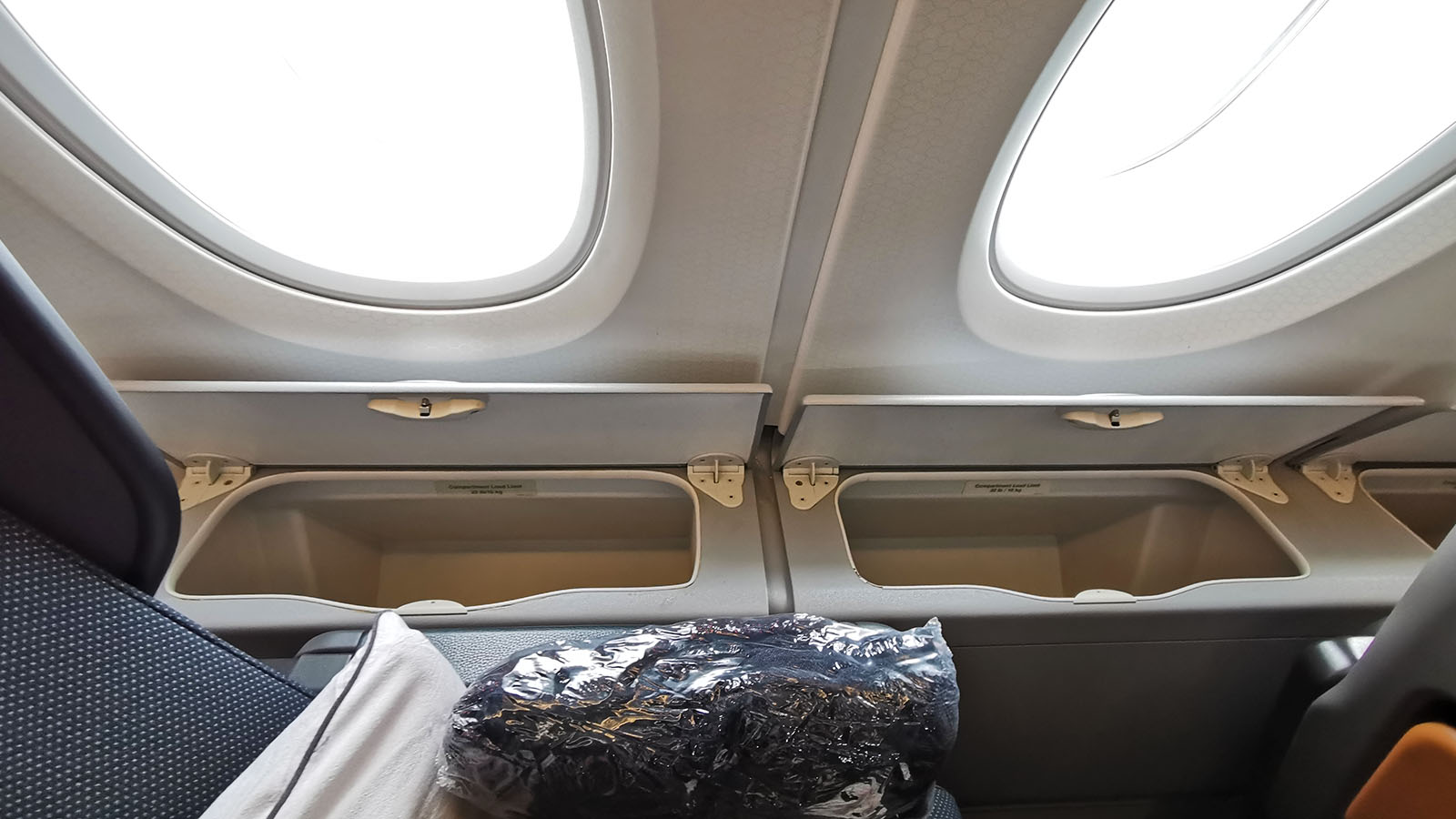 Rather than having a firm, swing-up leg rest – or a fold-down footrest – this seat has a paddle and a net. The paddle adjusts in height, and begins as a place to rest your feet. Pop your trotters further forward and into the net, and it supports your calves instead.
Personally, I find this arrangement far less comfortable and supportive versus those traditional, swing-up leg rests. I'm of the view that if you're going to re-engineer something, it should improve on the original. For me, at six feet tall with size 11 feet, I'm longing for that prototype.
A closer look at the Qantas Premium Economy seat…
I'm tired on this journey, but still manage only 90 minutes of sleep on the 13.5-hour flight. On the plus side, it gives me plenty of time to explore the seat's many other features.
To keep your gadgets powered up, there are two USB-A ports per passenger. One is on the seatback, conveniently close to the storage pockets. This makes it convenient to recharge your phone while keeping it out of reach. The other is in the centre console. And unlike the USB-A sockets in regular Economy – which charge gadgets very, very slowly on the Qantas A380 – these serve up more juice to recharge devices faster.
There's also AC power available, but with one outlet shared between two passengers. That really isn't ideal if both travellers are wanting to work on a laptop. On this flight though, I'm in luck. After the initial 12-hour delay, many others shift to alternative flights. Even with the delay reversed, people seem to stay put – which makes the cabin less than half full.
For one thing, that means I don't have a seatmate and can use the power point as long as I like. With me sitting by the aisle, the passenger in front – also with two seats to himself – kindly moves over to the window. When he reclines, it doesn't impact my space – and with so many spare seats in the cabin, the pair behind me relocate elsewhere too.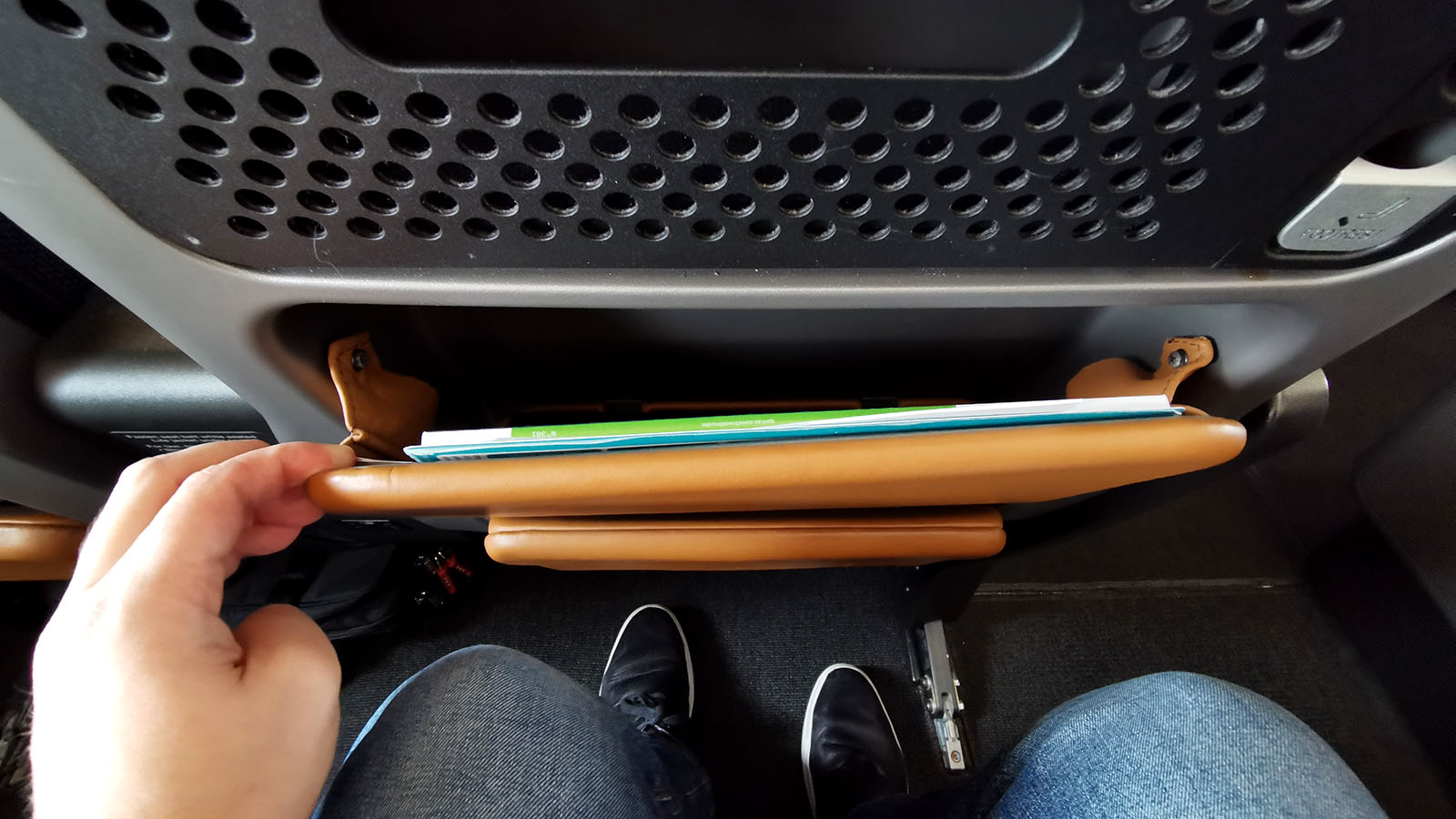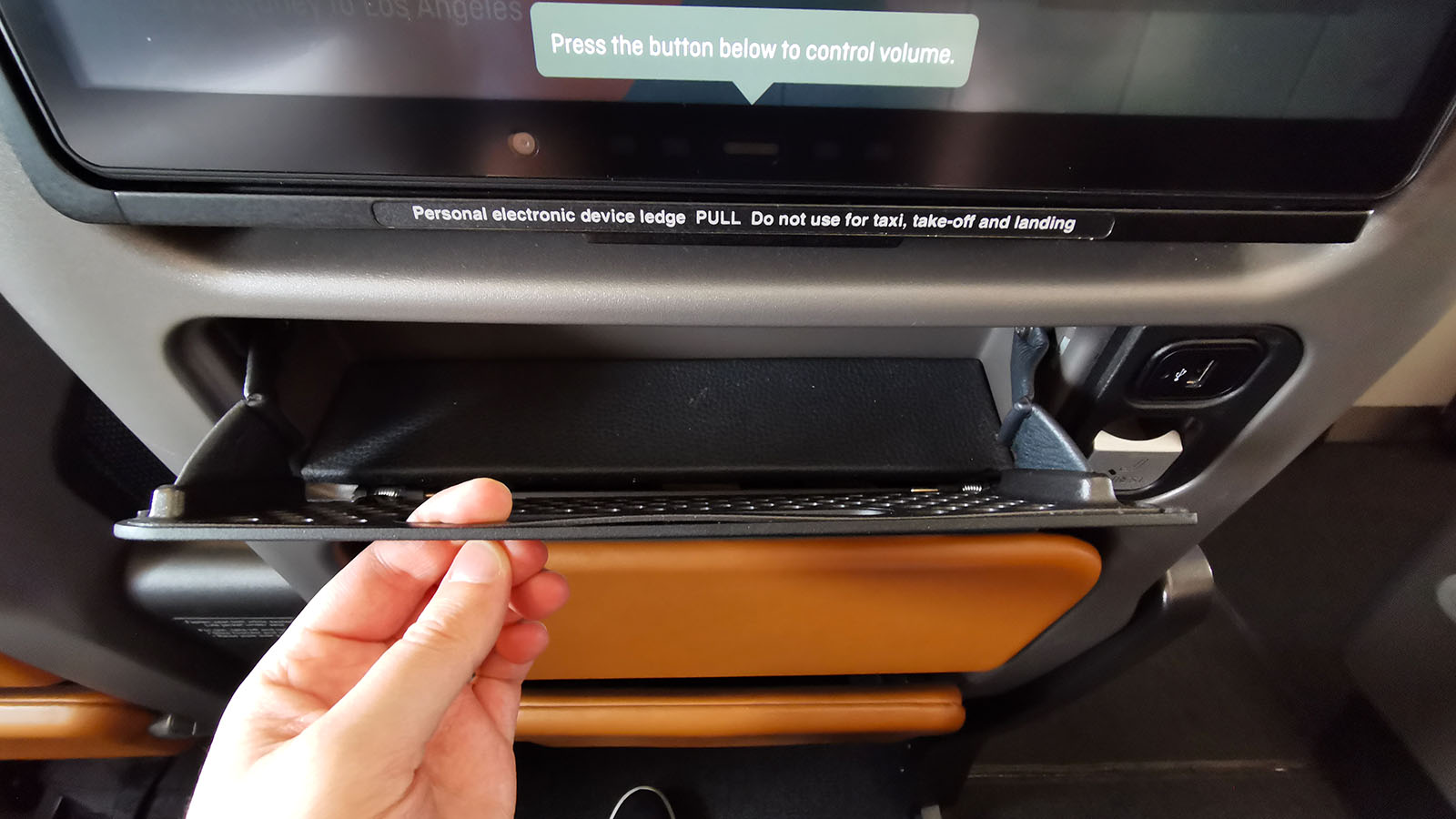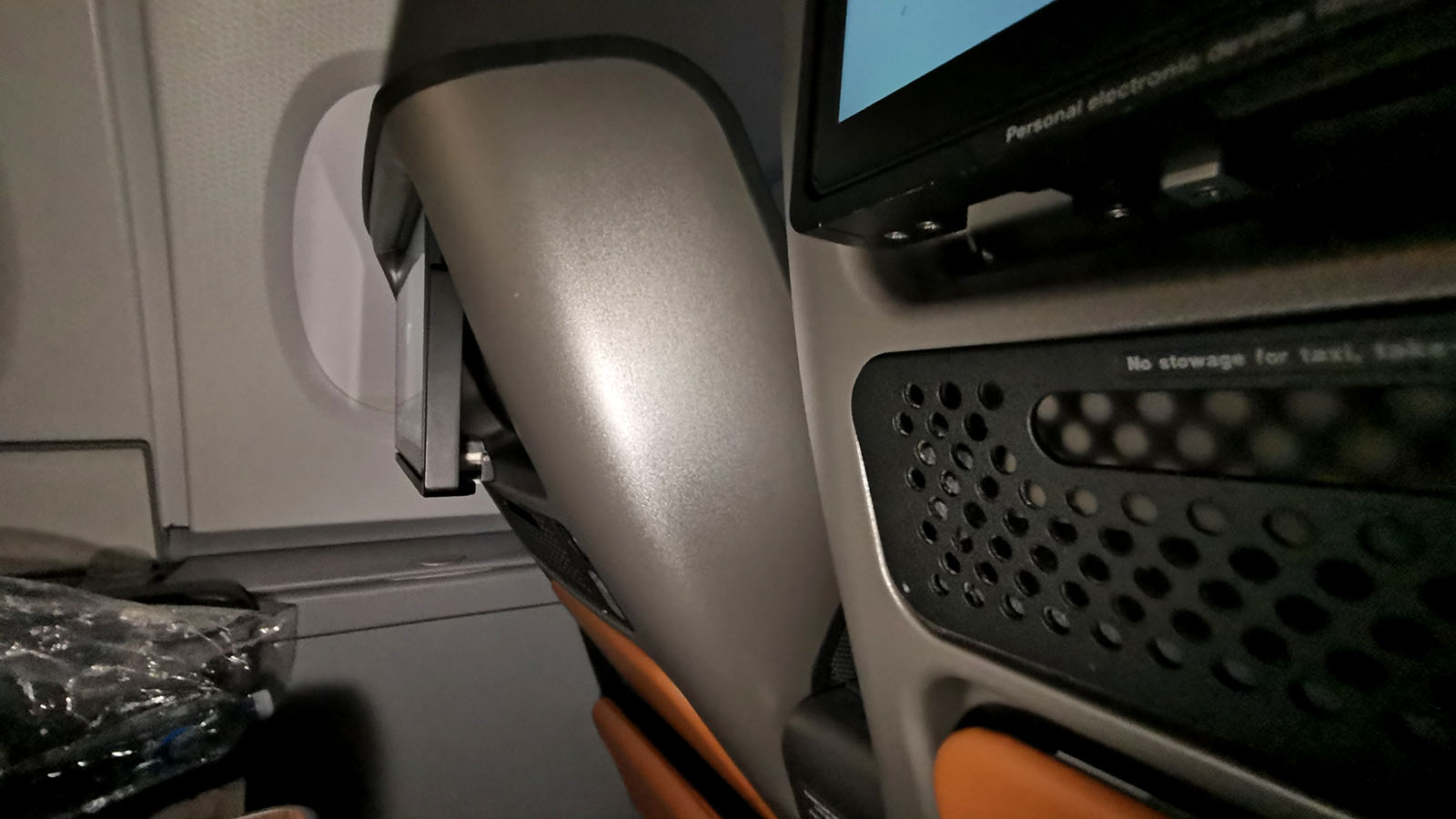 Speaking of recline, that's one of the drawbacks of this seat. When the chair in front is all the way back, the top of the seat almost aligns with the tip of the cocktail table. This makes it quite tricky to get out, especially for those by the window – or in the centre trios, in the middle seat.
Food and beverage in Qantas Airbus A380 Premium Economy
The Premium Economy experience on the Qantas Airbus A380 begins with a drink before departure. It's a nice touch, and something you don't often get even in Qantas Business on domestic flights. On offer today is quite a drinkable Australian sparkling – Lois by the Lane NV Blanc de Blancs from Adelaide Hills.
That's followed by a pass of the bar cart once we're in the air. At this point, a Qantas Sky Spritz hits the spot. It's a refreshing white wine spritz with finger lime and Davidson plum, served with pretzels and almonds.
Lunch then comes on a single linen-lined tray, similar to longer flights in Qantas domestic Business. There's a Greek salad on the side, with today's flight providing three main meal choices:
Risoni with mushroom sofrito, roast cauliflower and peas (plant-based dining).
Chicken salad with ancient grains, spinach, cherry tomatoes and green goddess dressing.
Braised beef steak with Italian sugo, horseradish potato mash, baby beans and carrots.
I'm in the mood for something hearty, so the beef it is. It's quite tasty, and goes well with a glass of Seppeltsfield Barossa grenache. To finish, there's a delicious Persian love cake on the tray too. Joining that, a packet of cheese and crackers plus a Lindt chocolate ball.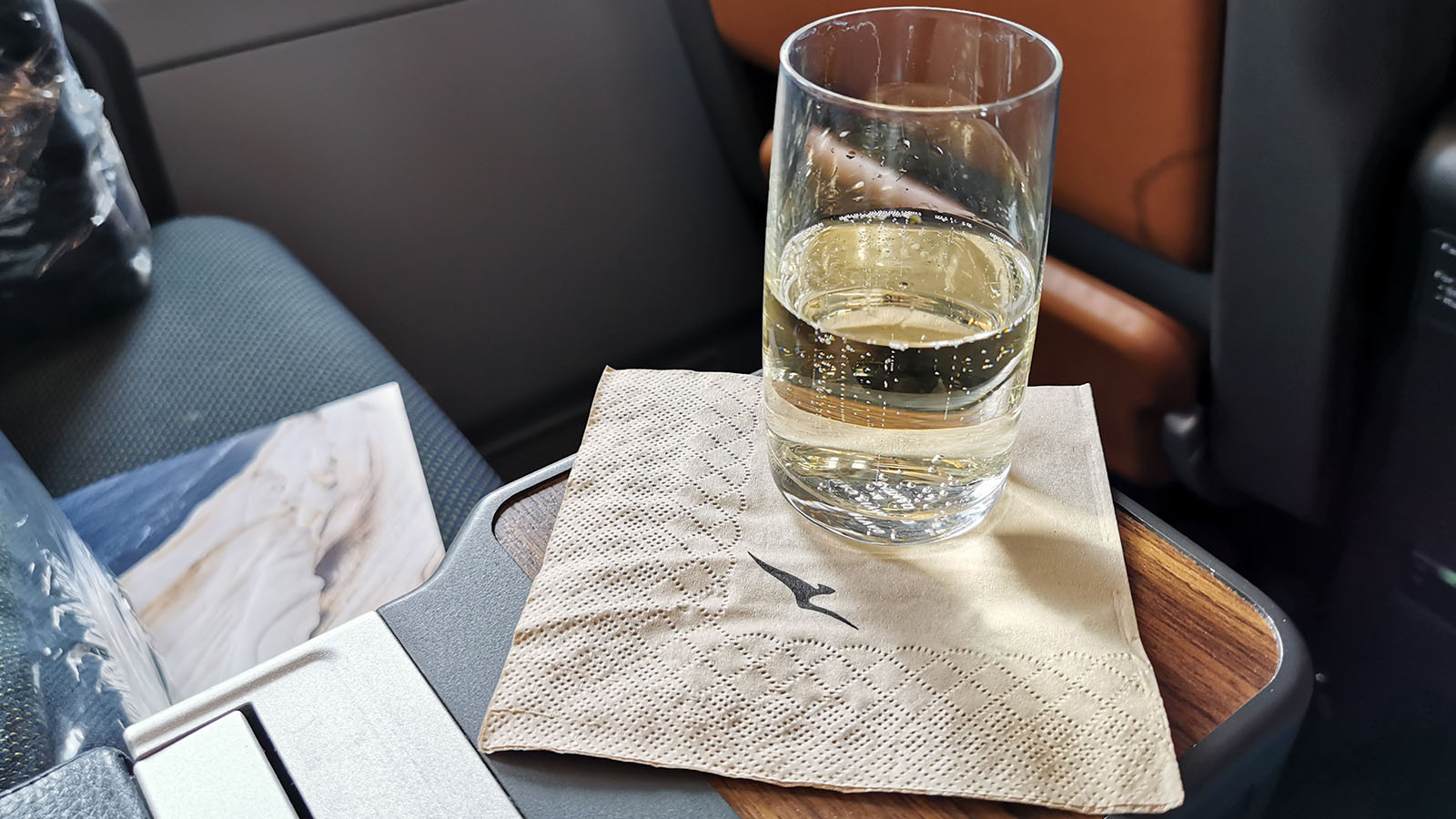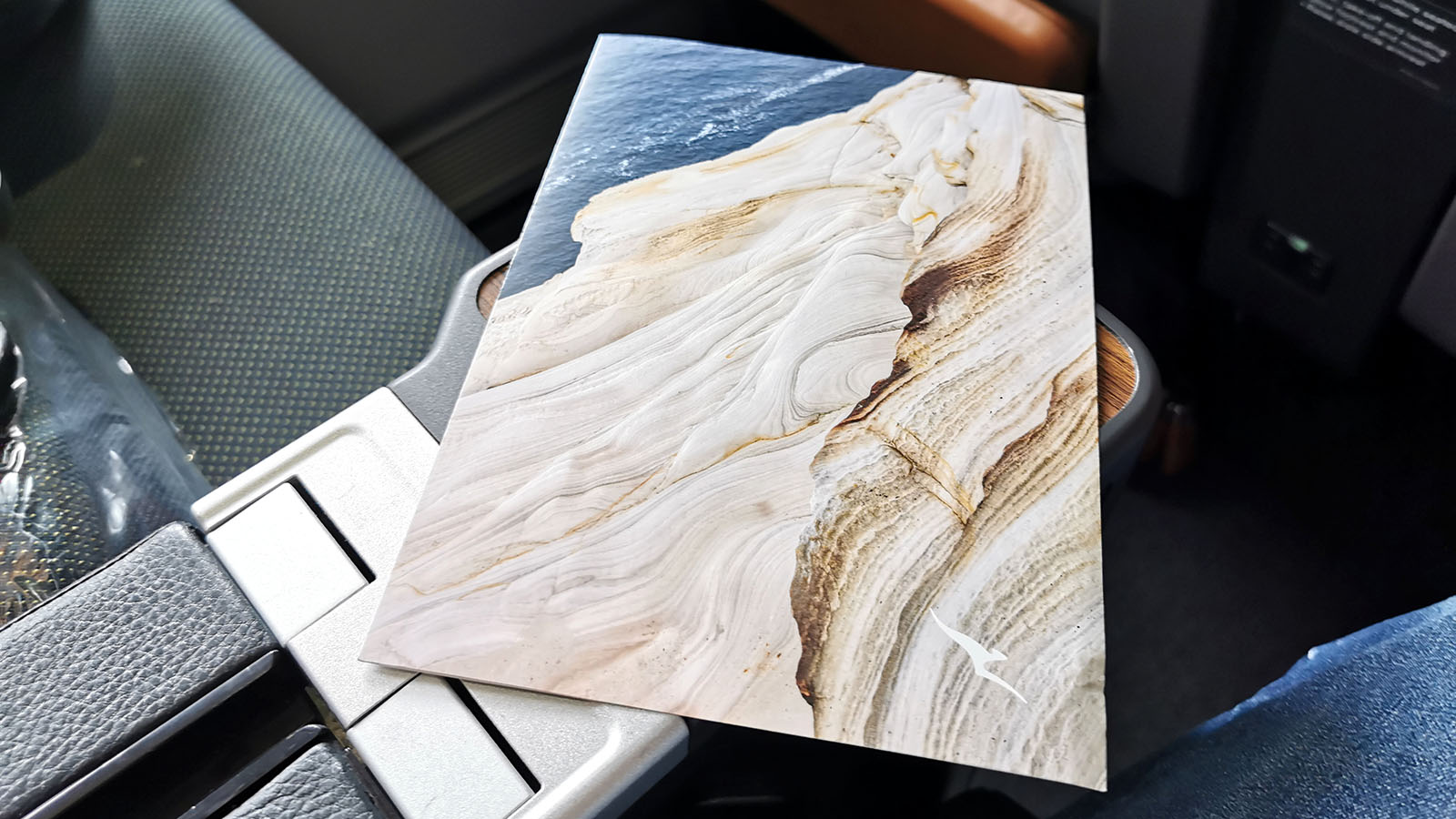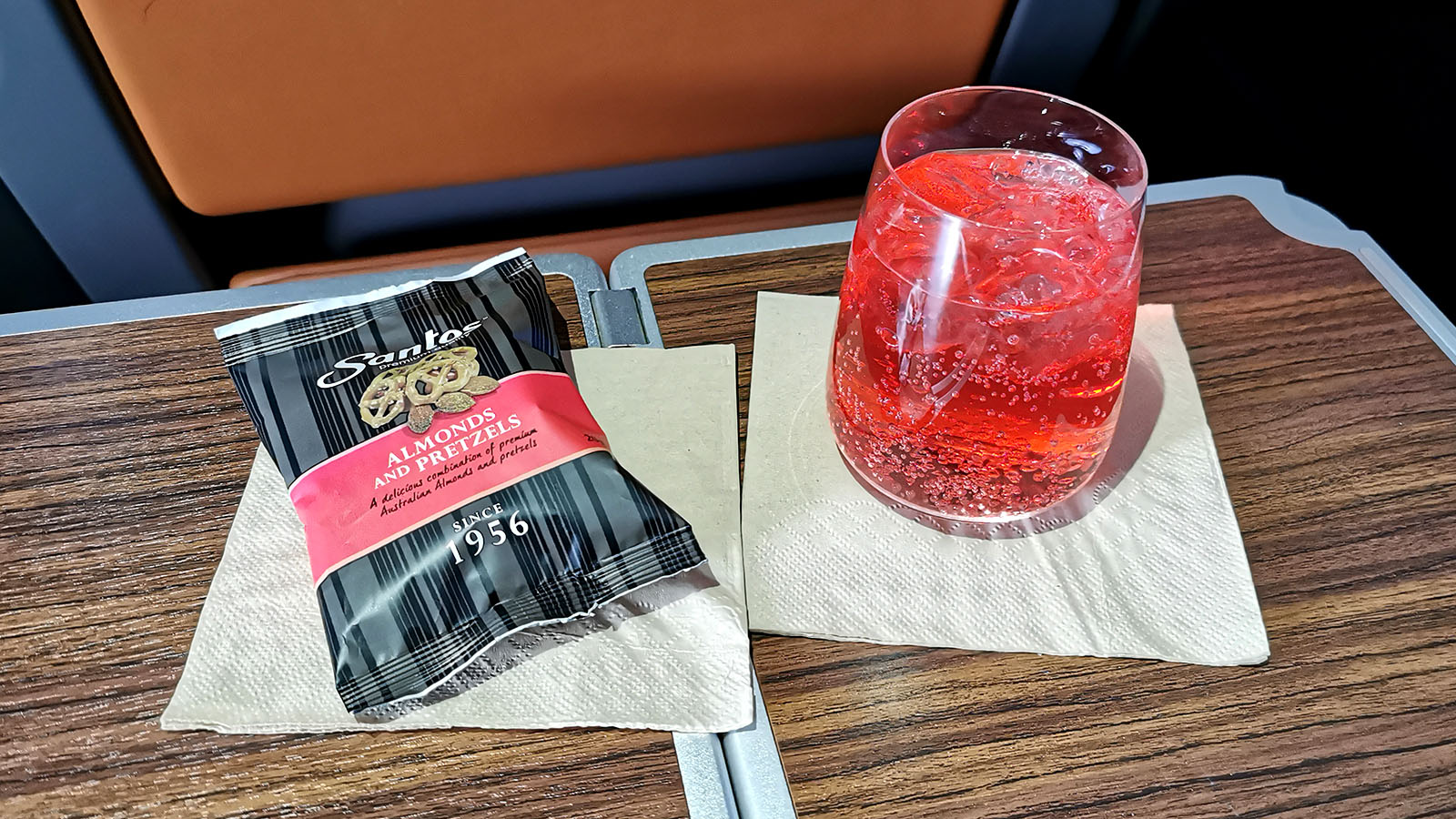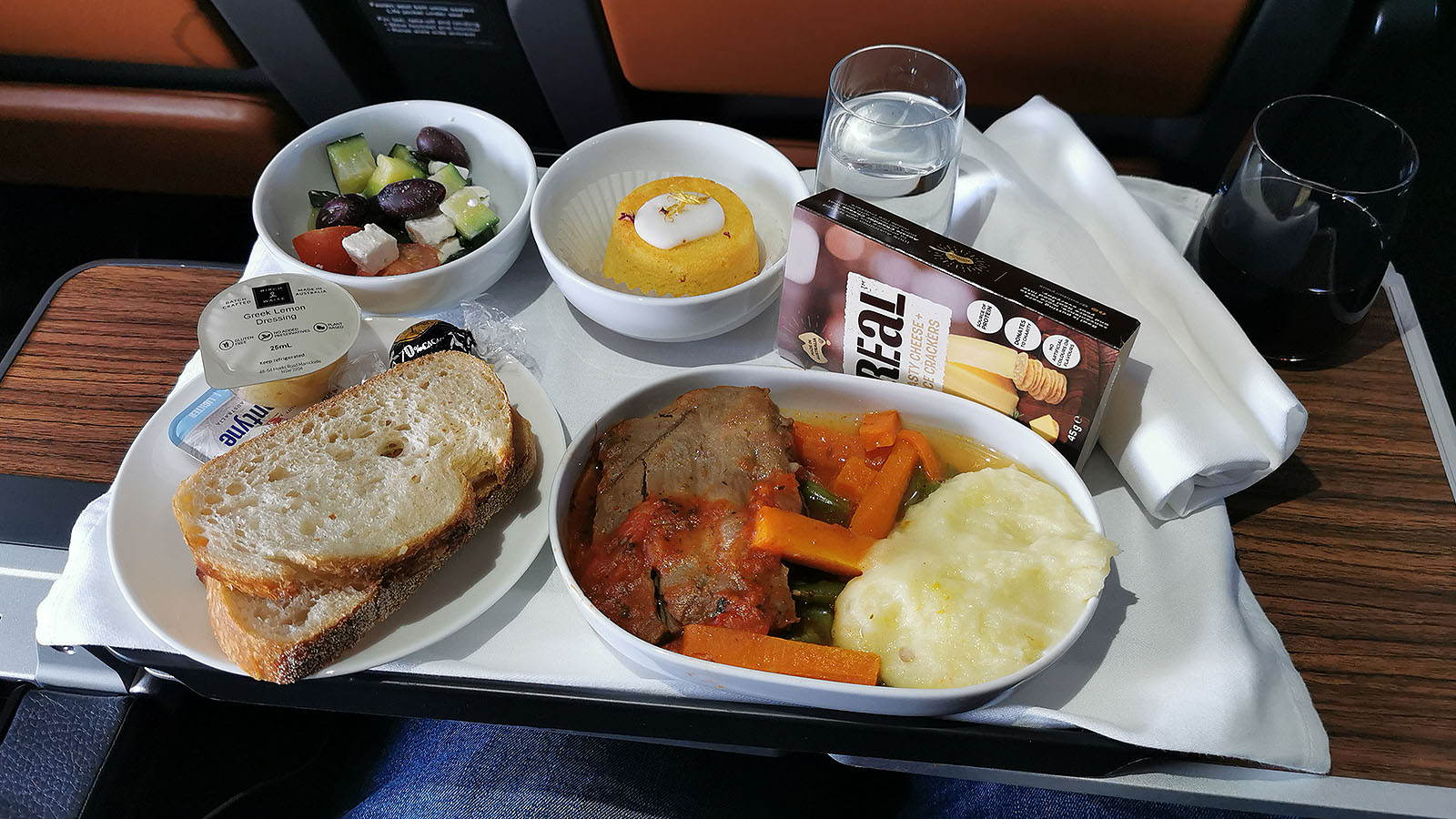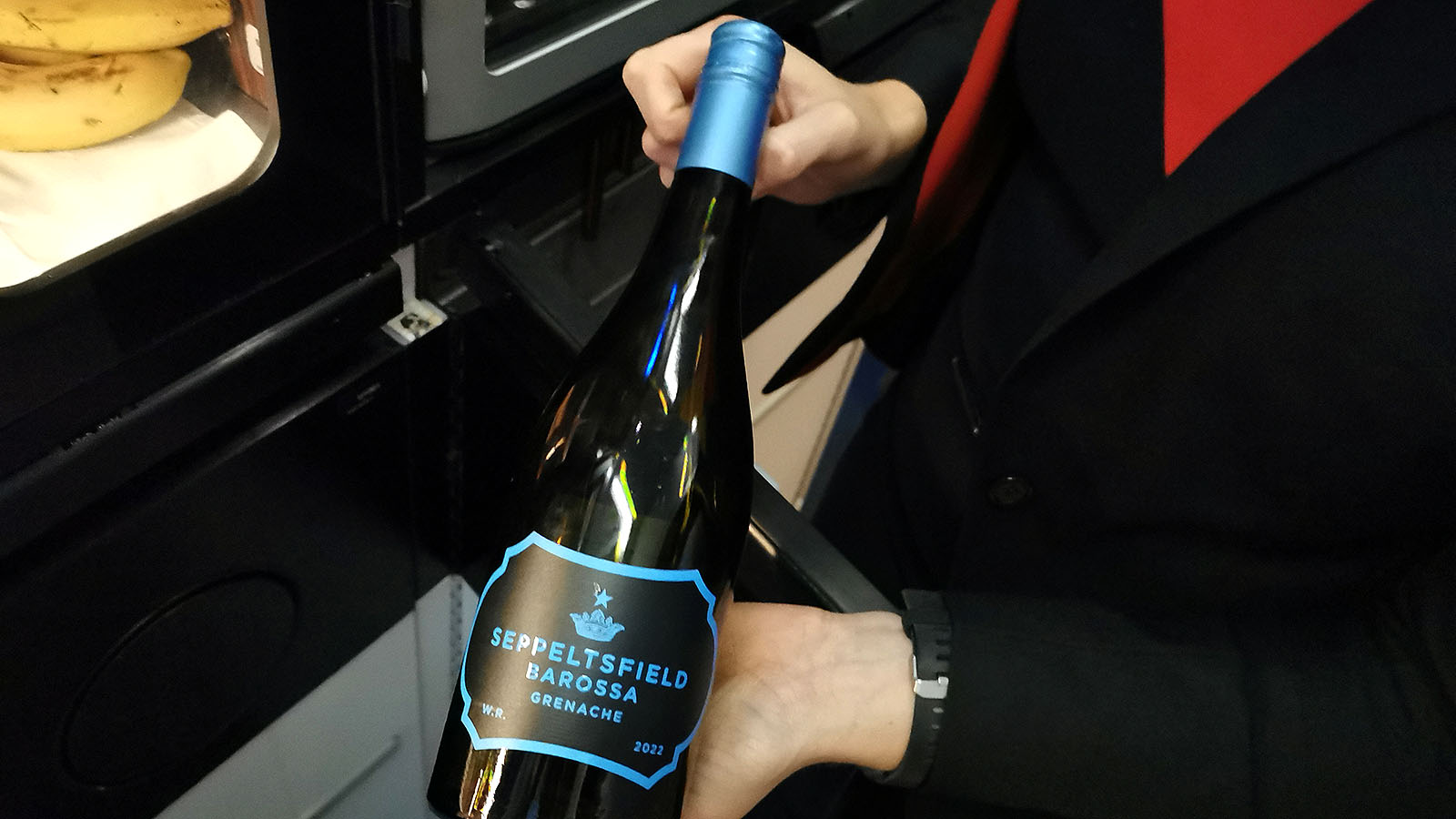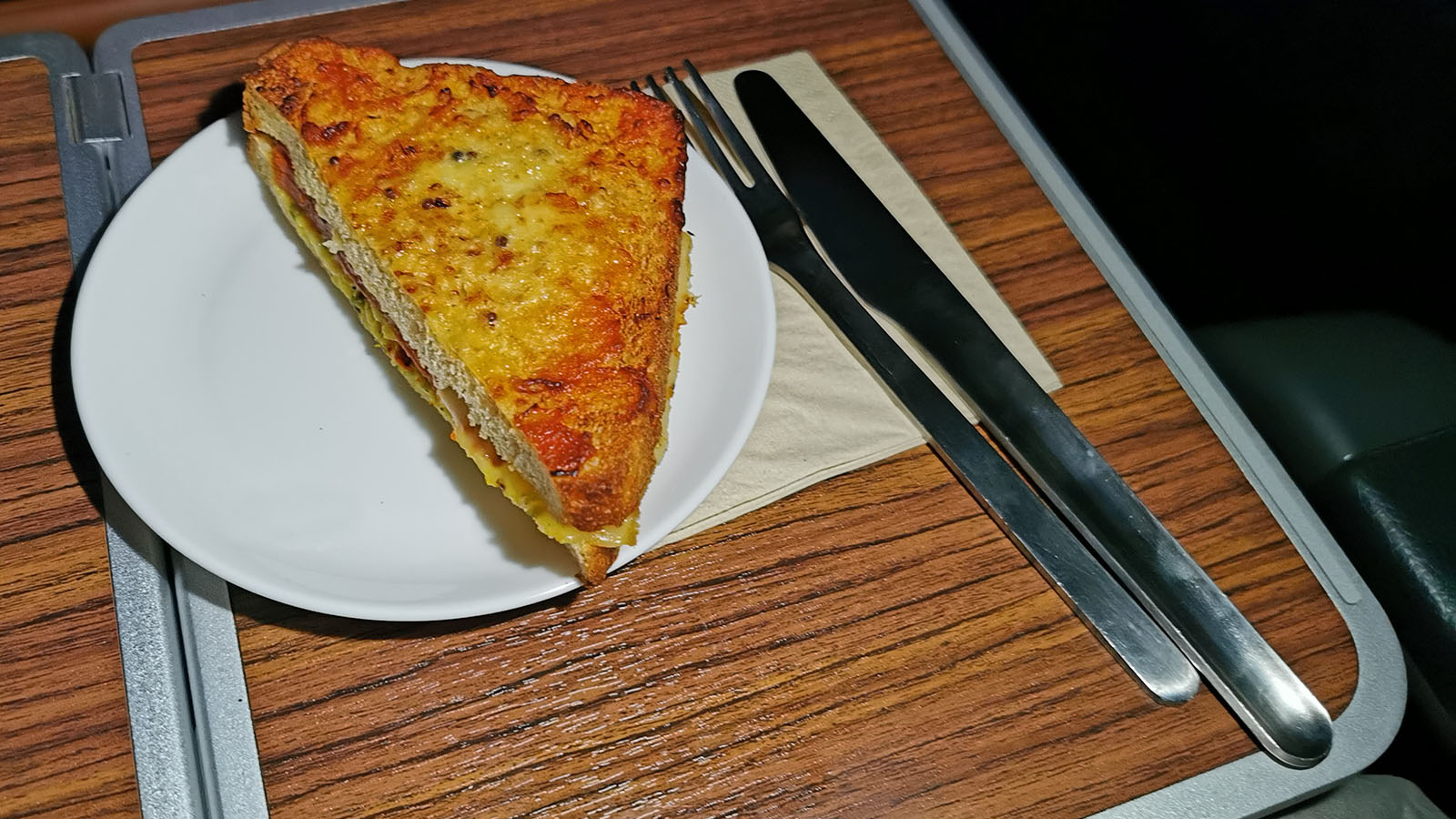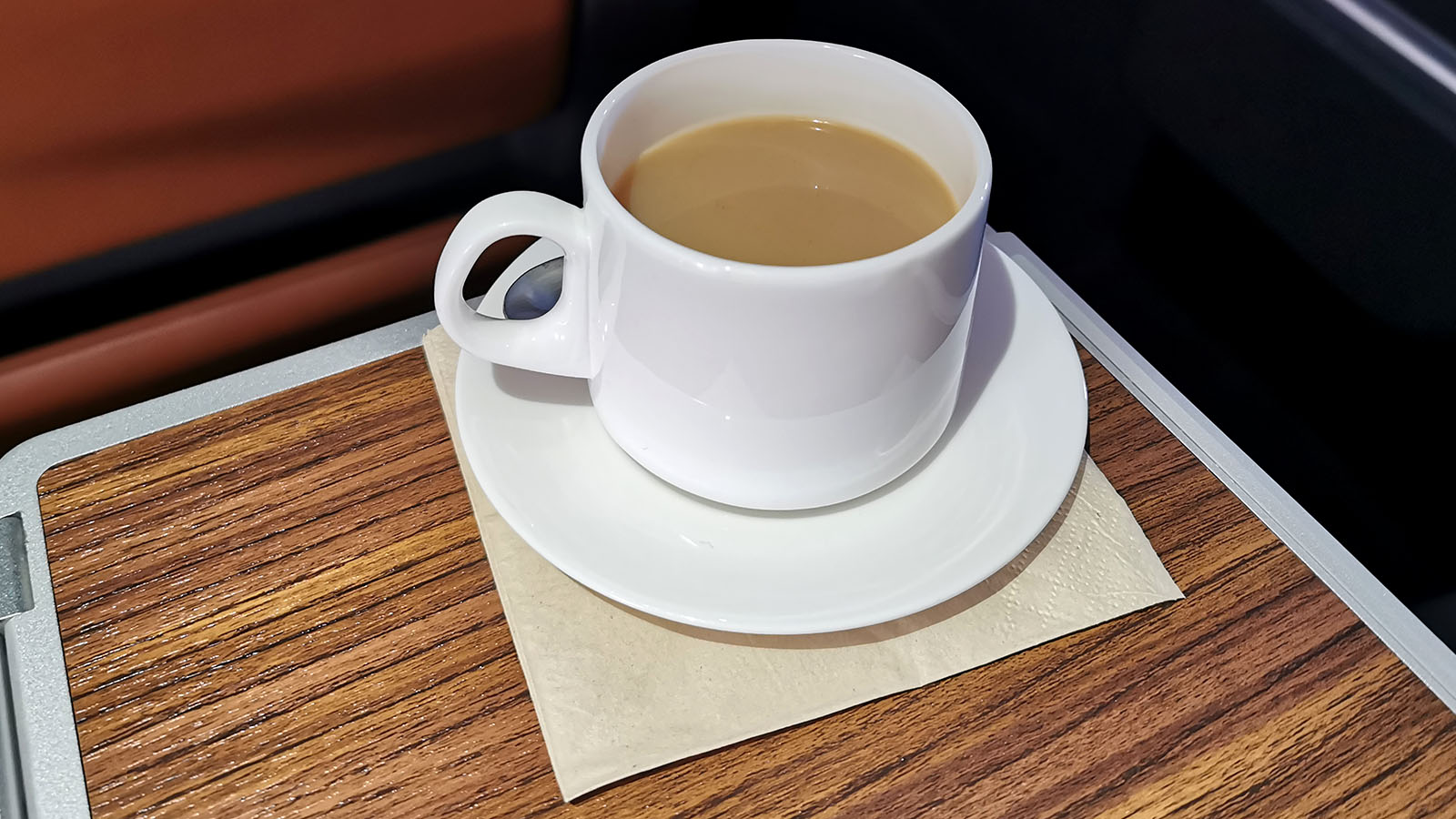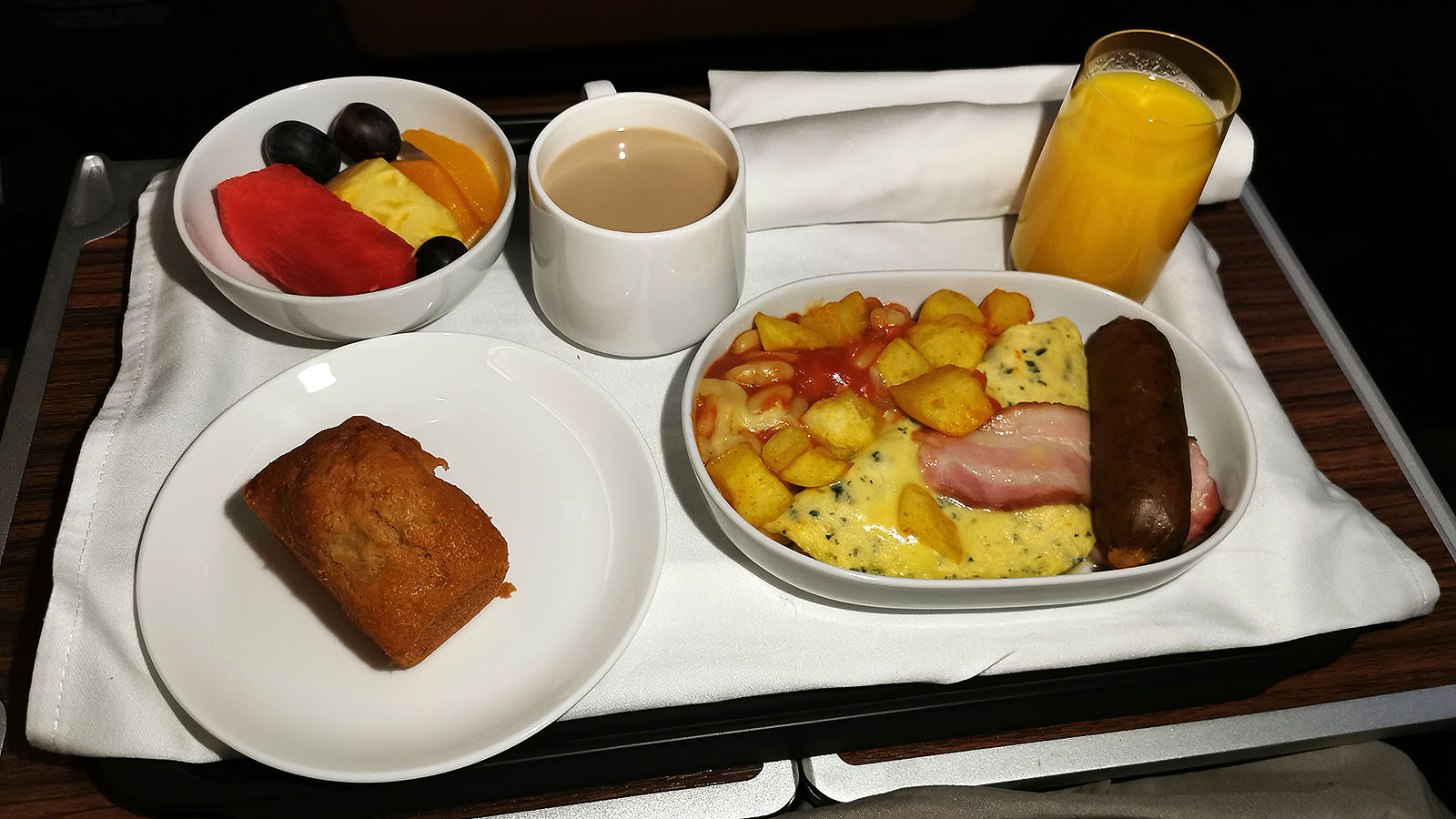 I'm a little peckish around halfway through the flight – which would be dinner time in Sydney. I spot a Reuben grilled cheese toastie on the 'mid-flight' menu, and it hits the spot. There's also a tomato and basil quiche available, but I'm content with the toastie.
Closer to landing, there's a choice between a simple continental breakfast or a more substantial hot breakfast. The latter consists of a spinach and feta omelette with bacon, braised beans, potatoes and Hungarian sausage, so I roll with that. I'll have a big day ahead, and it proves to be the perfect amount of food to survive me until lunch, local LA time.
Just one thing – unlike Qantas Airbus A380 Business and First, there's no espresso machine in Premium Economy. But after getting very little sleep, I'm happy just to see the plain white coffee arrive on my tray table.
Qantas Airbus A380 Premium Economy service and entertainment
On the whole, the Qantas Airbus A380 Premium Economy seat is pleasant when you're not trying to sleep. And on that front, there's plenty to watch via the seatback screen as you settle in.
But first, a reminder – as it's something I often forget. The A380 has a tail camera. It's a standard feature of the superjumbo, and it's designed to provide pilots with an external view of their aircraft. But like many other airlines, Qantas makes this feed available to passengers too. You'll find it tucked away under the 'information and maps' tab of the inflight entertainment system.
Beyond that, there's a good collection of movies and TV shows to peruse. On this flight, I'm multitasking with some work on my laptop. When I do this, I usually prefer to rewatch something I've seen, allowing me to follow along without giving my full attention. Today, the HBO miniseries Chernobyl does the trick.
Noise-cancelling headphones come standard in Qantas Airbus A380 Premium Economy. They're the same as given to passengers in Business and First. But I'm something of an audiophile and always find the sound a bit 'washed out' via the supplied sets. Accordingly, I bring my own cans and leave the supplied pair untouched.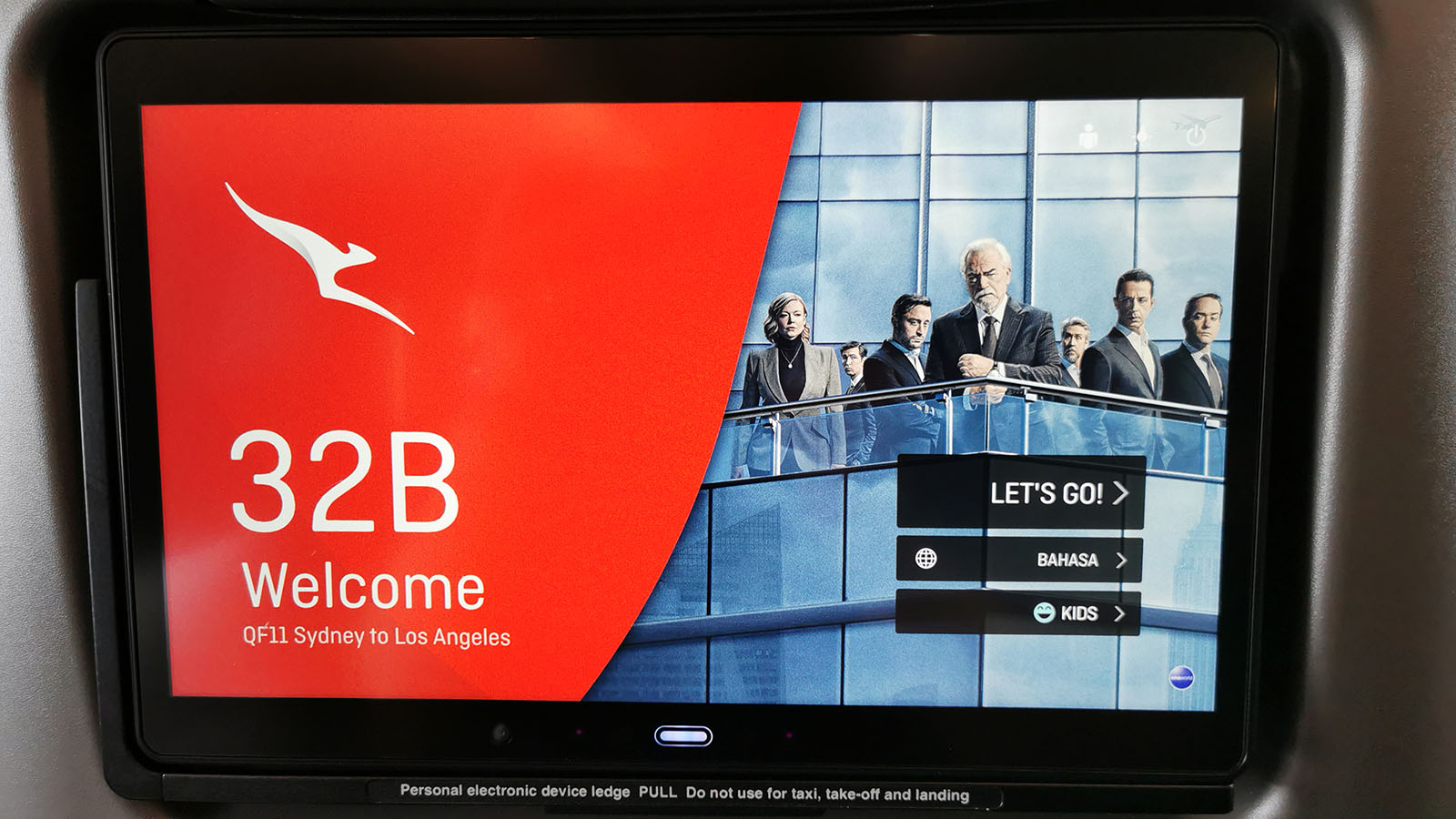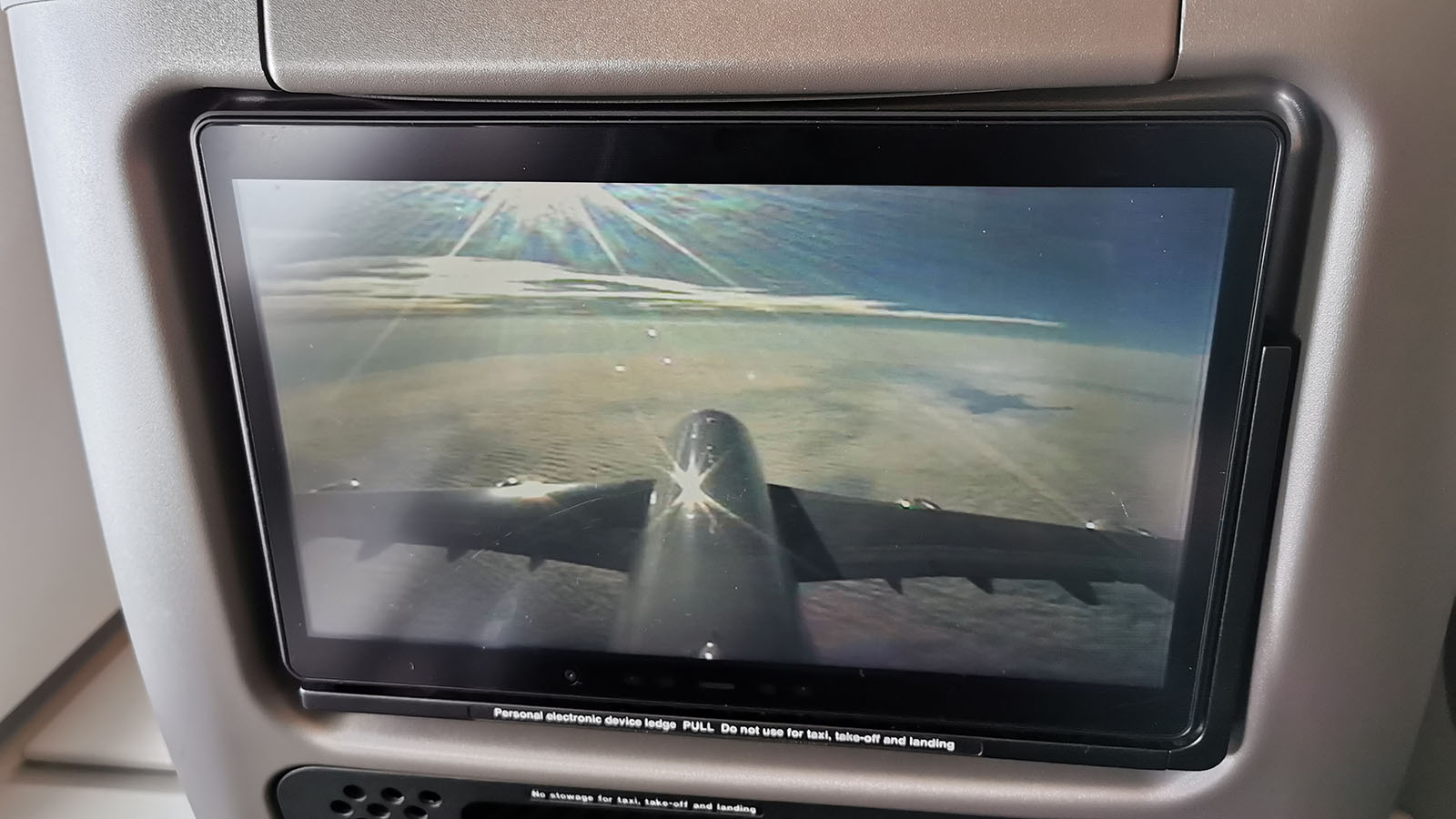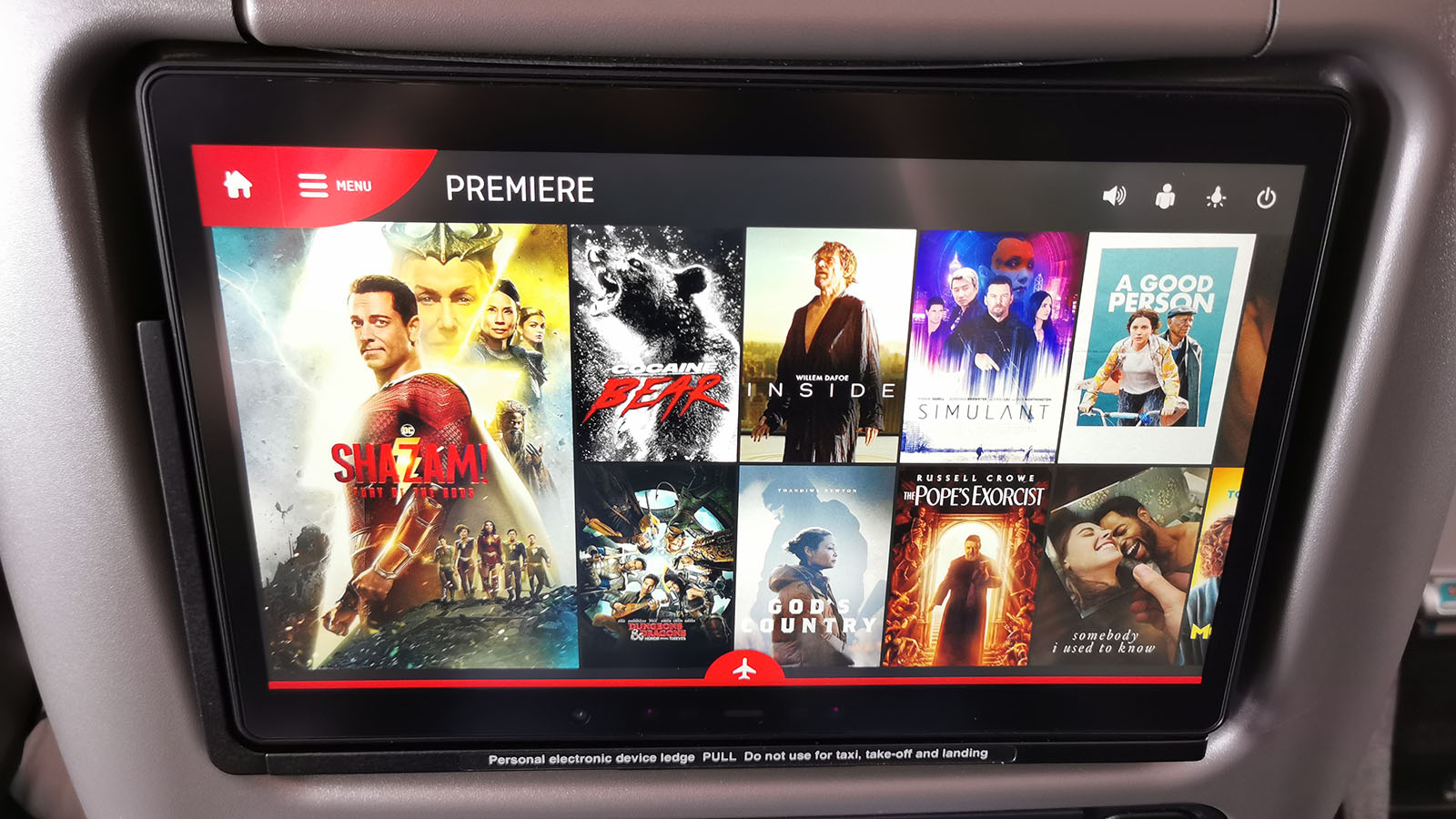 The screen also has a nifty tablet holder. This allows you to attach your own device in front of the regular TV and watch your own content at eye level. In fact, I must remember to pack a wireless keyboard on my next flight. This would make working so much easier – more ergonomic and office-like.
One thing that's missing though is inflight Wi-Fi. Of all the airlines darting non-stop between Sydney and LA, Qantas is the only carrier without this feature. When you work in a time-sensitive industry and you're accustomed to being connected even in the air, it's a noticeable step back. For others, it may not be as big an issue.
Service-wise, crew are noticeably more attentive than you'd expect in Economy. They're also happy to accommodate passengers' various requests beyond the normal service flow. For instance, a passenger sitting across the aisle wants only the toastie for lunch rather than the full meal tray. It's provided without a fuss.
While this won't apply to most travellers, another nice touch to the service is Qantas' customary inflight 'Platinum greeting'. As it happens, the only other two Platinum members in the cabin are seated directly in front and directly across the aisle from me. After chatting with Curtis, the energetic Customer Service Supervisor, we're all left to bond over the day's travel chaos.
As it happens, I bump into one of the gents again in the Qantas LAX First Lounge after the flight, where our chat continues over coffee (hi there, Dean!). When you're flying solo on a long trip, it's nice to have little interactions like this.
The verdict
In my book, Qantas Airbus A380 Premium Economy is a good upgrade from regular Economy. A more spacious seat, paired with better inflight food and drinks, makes any long journey more enjoyable. But as for this particular Premium Economy seat, it doesn't rank highly with me among its peers.
I'm mindful that only recently, I took a flight of almost identical length in Emirates' new Airbus A380 Premium Economy cabin. On that journey, I get a solid six hours of sleep. By comparison, I step aboard QF11 in a much more tired state and achieve just 90 minutes of rest. For me, Qantas' foot net and leg paddle combination just doesn't give the same comfort as a proper, firm leg rest.
This Sydney-LA journey isn't just an 'off' day, either. I've also done Melbourne-LA in Premium Economy on Qantas' Boeing 787 (with the same seat) and found the same thing. It's reasonably comfortable when you're awake, but try to sleep and it's very difficult to get settled. It just feels as though the seat provides very little firm support, especially around the feet.
For what it's worth, I've also flown Premium Economy with American Airlines and Delta in recent months – and on shorter flights than Sydney-LA. And yet, I manage more rest on both than on this longer Qantas sector. In fact, even on a recent Sydney-LA flight with United in standard Economy, I get a comparable amount of rest as in Qantas Premium Economy. Enough said.
My advice for Qantas Airbus A380 Premium Economy? Expect the same amount of sleep as you'd typically get in Economy. But in a seat that's still more refined and spacious than you'd find when flying down the very back – or on the A380, downstairs. Given you'll probably be awake for most of the flight, you'll at least have plenty of time to appreciate your nicer surroundings.
Also reviewed: Qantas Boeing 787 Premium Economy (Rome – Perth)
Feature image courtesy of Qantas. Other photography by Chris Chamberlin, who travelled at Point Hacks' expense.
---
Stay up to date with the latest news, reviews and guides by subscribing to Point Hacks' email newsletter.
Qantas Airbus A380 Premium Economy (Sydney – Los Angeles)
was last modified:
August 10th, 2023
by