Parmelia Hilton Perth has been a staple of the city for over half a century. But thanks to an extensive recent renovation, many of the property's former wrinkles have been smoothed out.
The absence of an Executive Lounge was a noticeable detractor for many top-tier travellers. And that's something the hotel has also addressed, with a brand new lounge space and Executive Room categories to match.
With Western Australia once again open to most interstate and international travellers, we jetted across to Perth to put the capital's flagship Hilton-brand hotel to the test.
Hotel location and first impressions
Situated on Mill Street in the city's CBD, Parmelia Hilton Perth is a very short walk to both St Georges Terrace and Mounts Bay Road. You're also close to His Majesty's Theatre, with BHP's main Perth office the next street over. Elizabeth Quay and the Museum of Perth are within a 10-minute walk as well.
The hotel itself recently completed an extensive $45 million transformation – and it really shows. Having been a regular here pre-COVID, I find the updated lobby almost unrecognisable. It really feels like a brand new Hilton.
Taking its inspiration from Western Australia's landscapes, that lobby adopts darker tones in its palette along the main concourse. A side space contrasts this with more vibrant coastal colours and local artwork.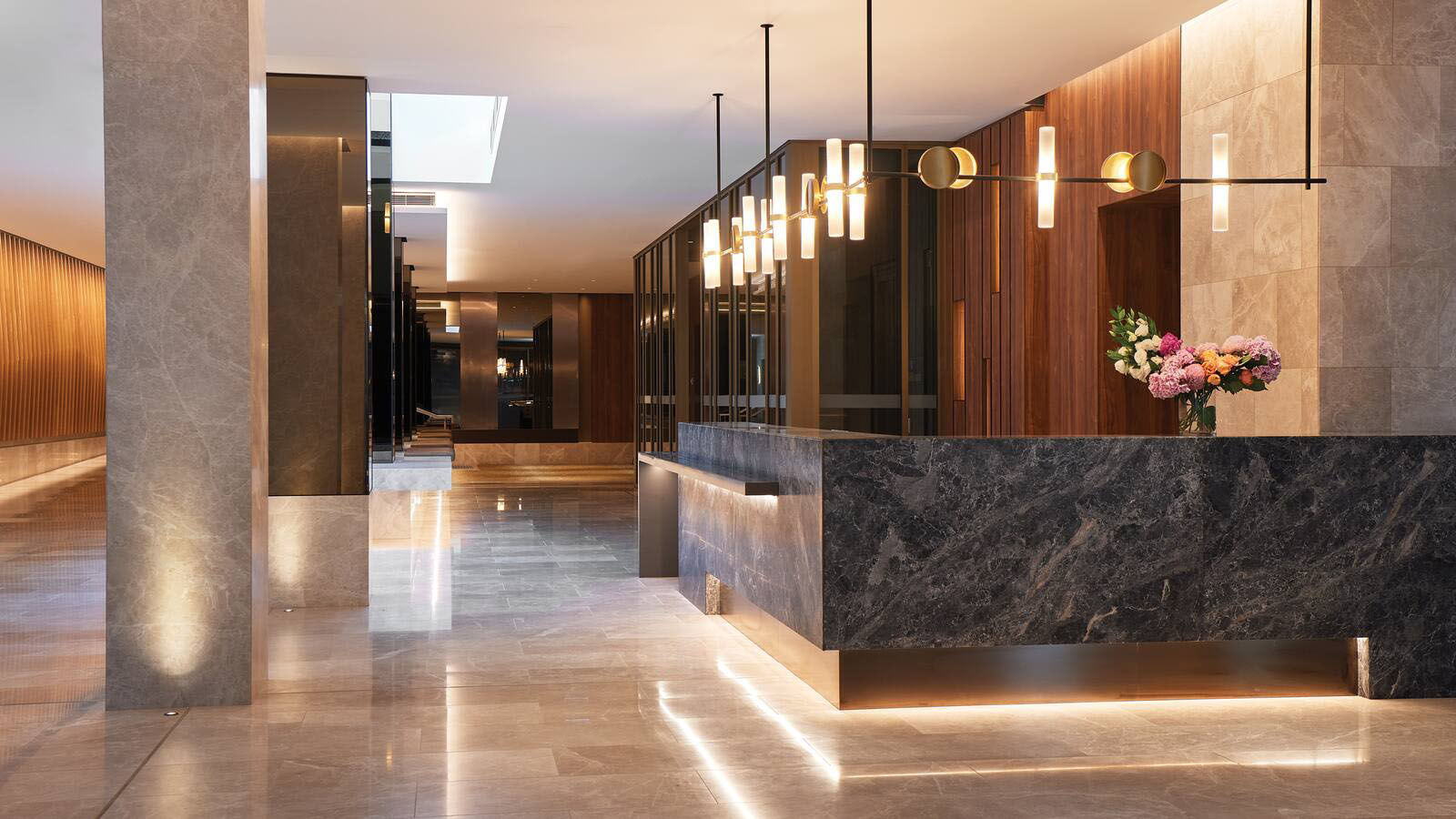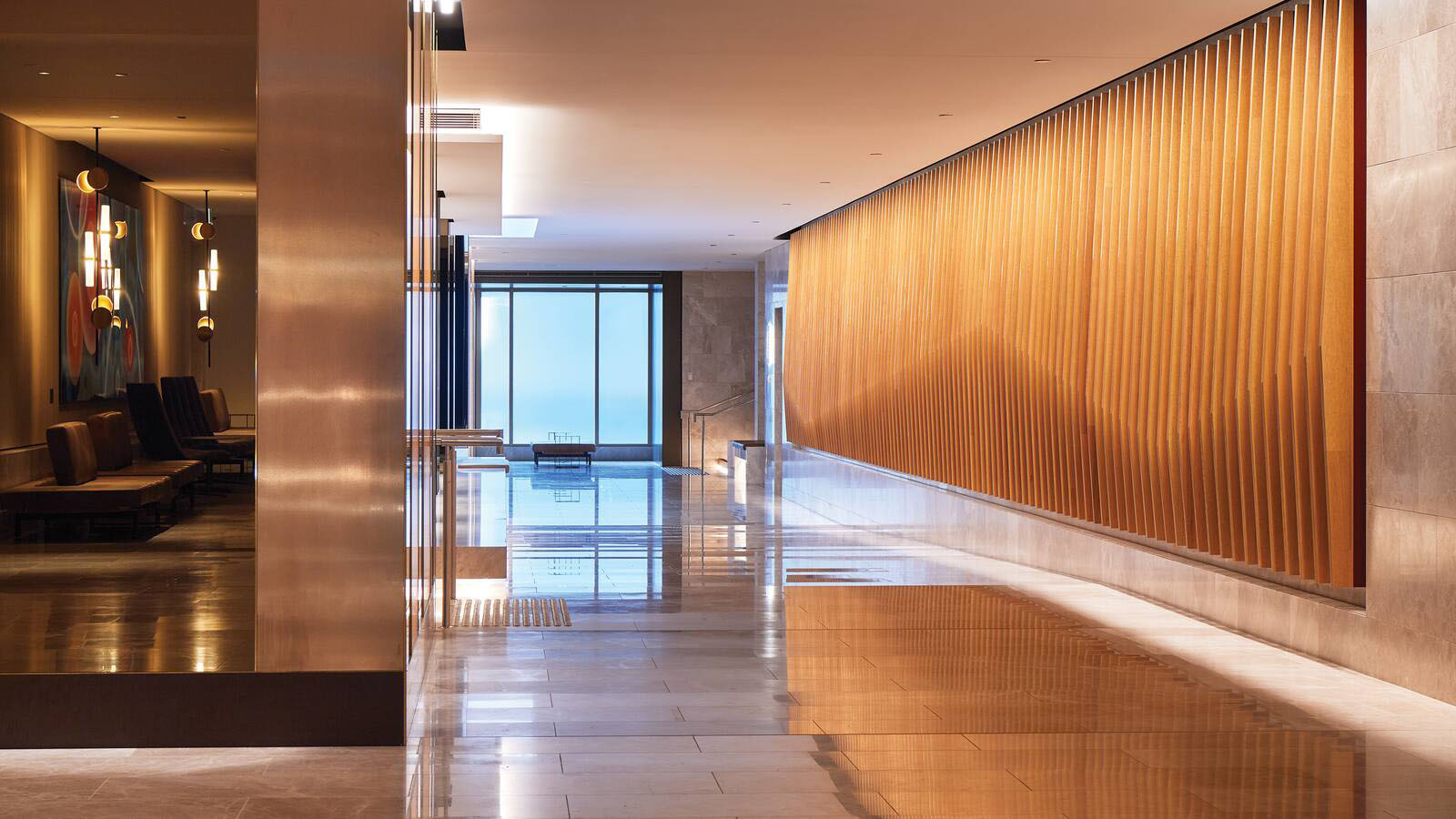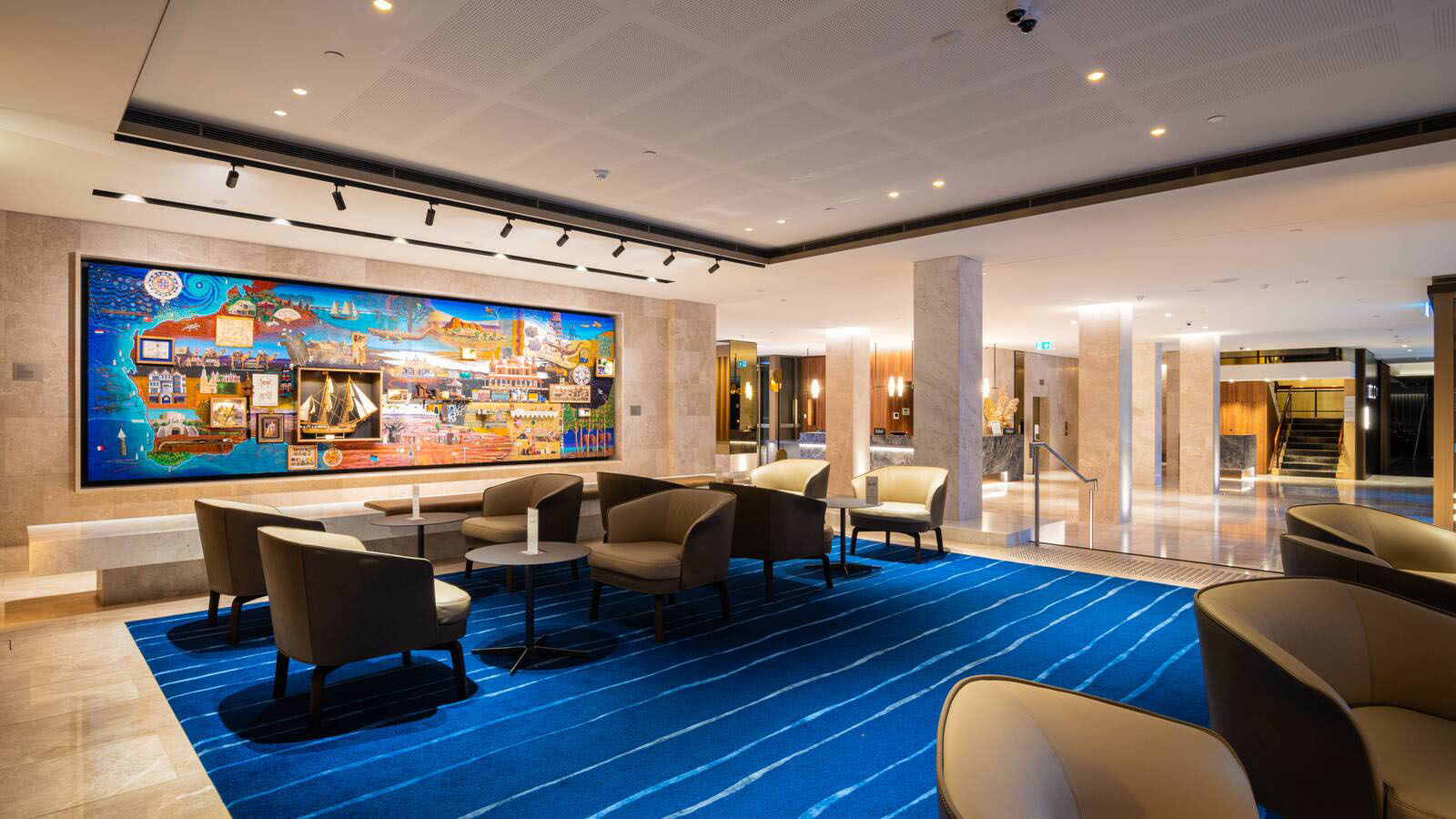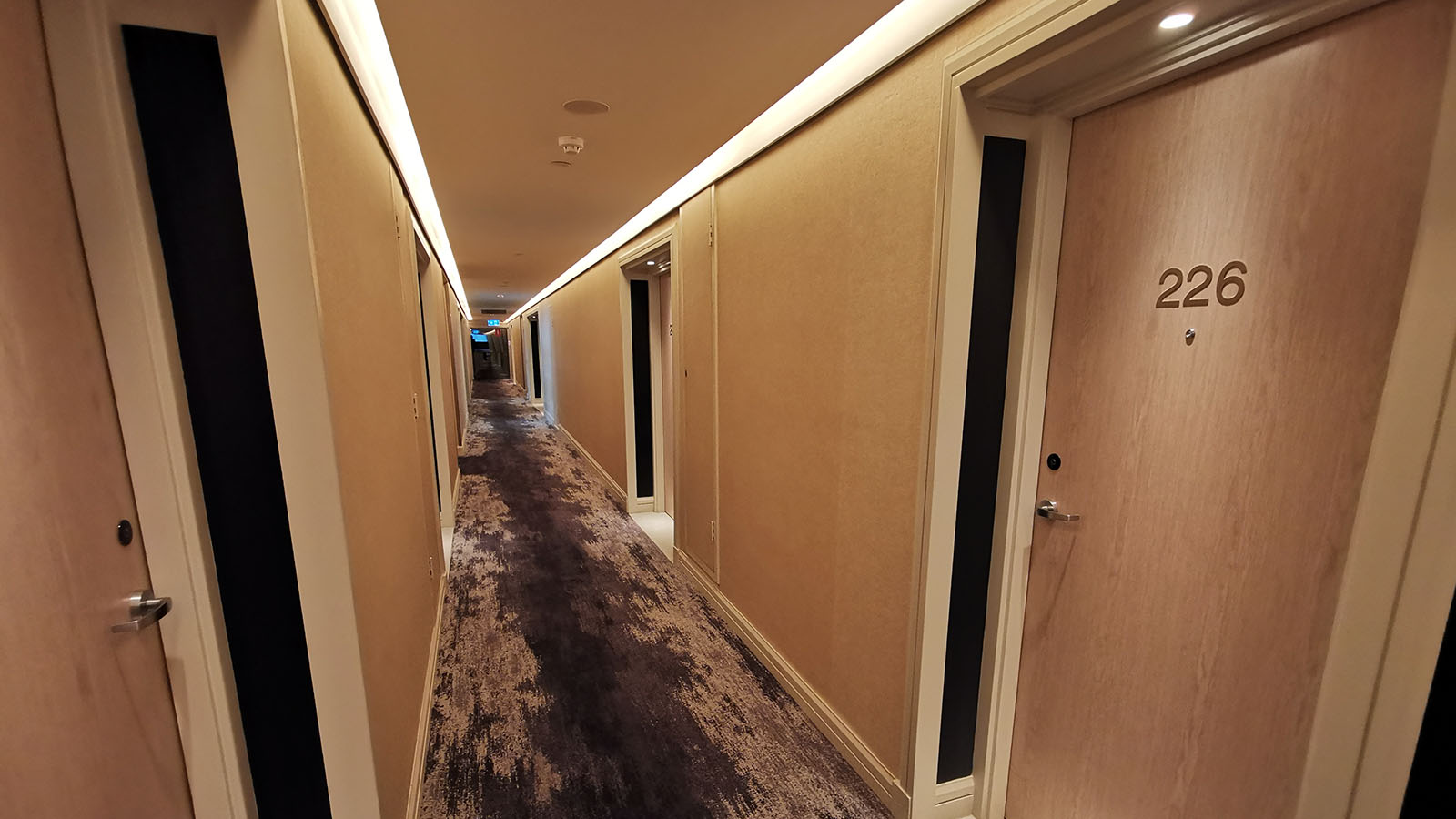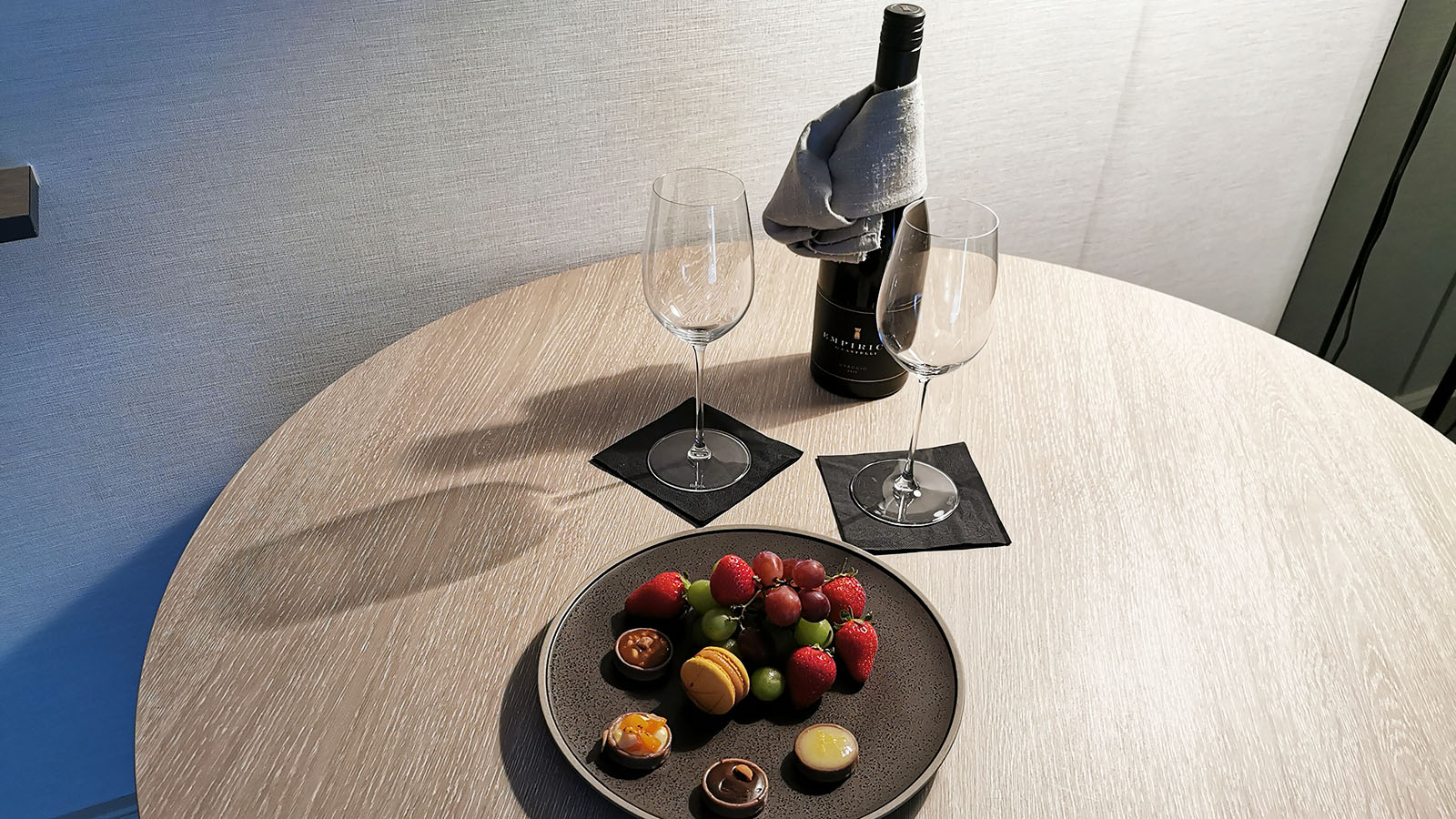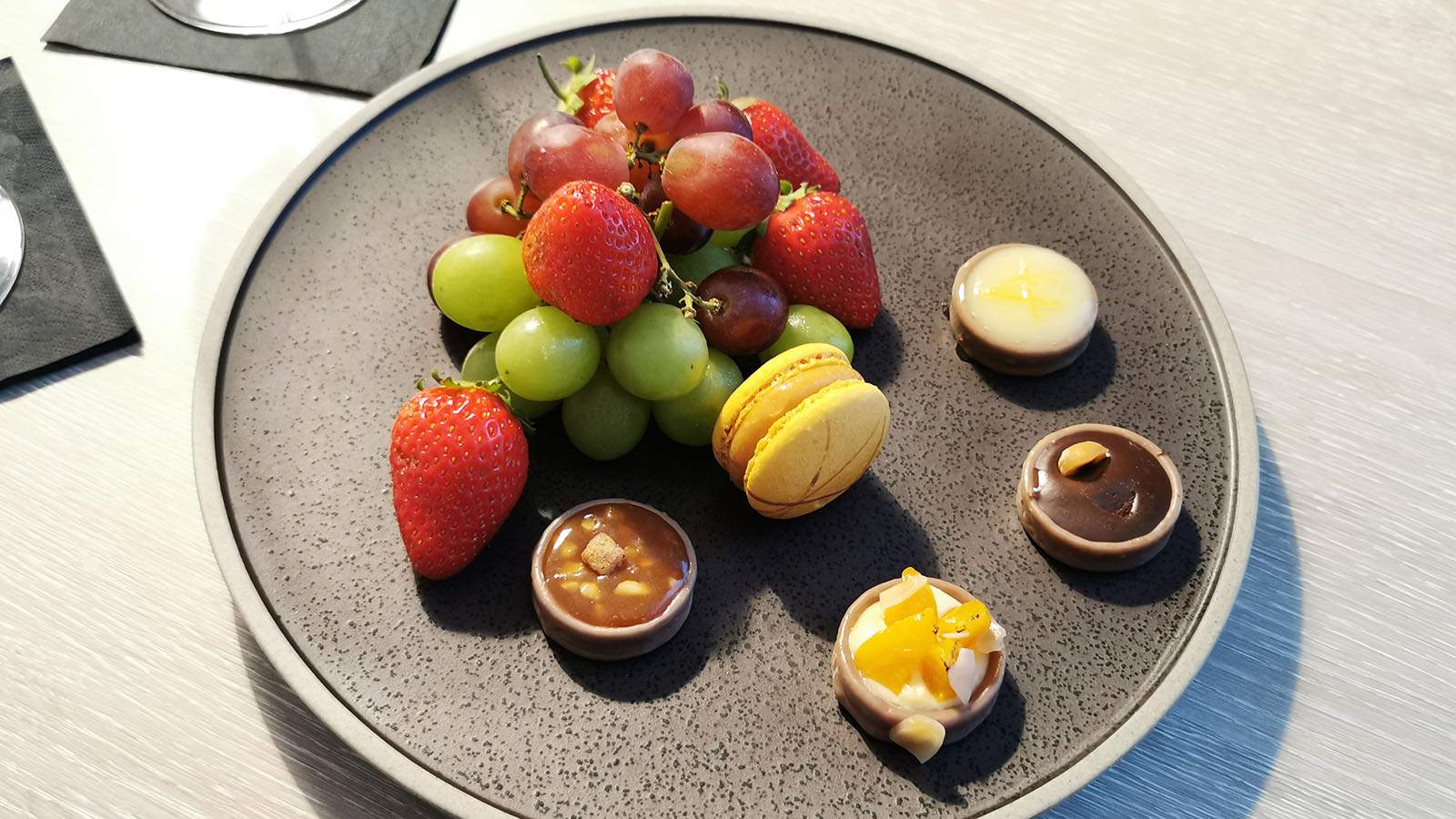 As I make my way to the room, the hallways still have an air of familiarity, but feel refreshed. Inside, there's a bottle of wine waiting, along with fruit and sweet treats. That's a common welcome gift here for Hilton Honors Diamond members, even if it's always unexpected.
Little touches like that – which are over and above what any hotel 'has' to offer – certainly go a long way to making a regular traveller feel welcomed.
Parmelia Hilton Perth's King Executive Room
Most King Executive Rooms at Parmelia Hilton Perth adopt a more standard floorplan. But some are a little closer to a junior suite, with a separate bedroom and living area.
This room is the latter, but still sits under the same King Executive category. That finds a lounge space directly beyond the entrance, with a sofa, separate chair and a table. That's suited to both dining and working, with power points directly below.
The closet – including an always-handy iron and ironing board – is also just by the front door. Following the corridor past the sofa reveals the bedroom. Because this room isn't a formal suite, it's a tight squeeze on either side of the bed. But having said that, there's a separate TV here, and another chair.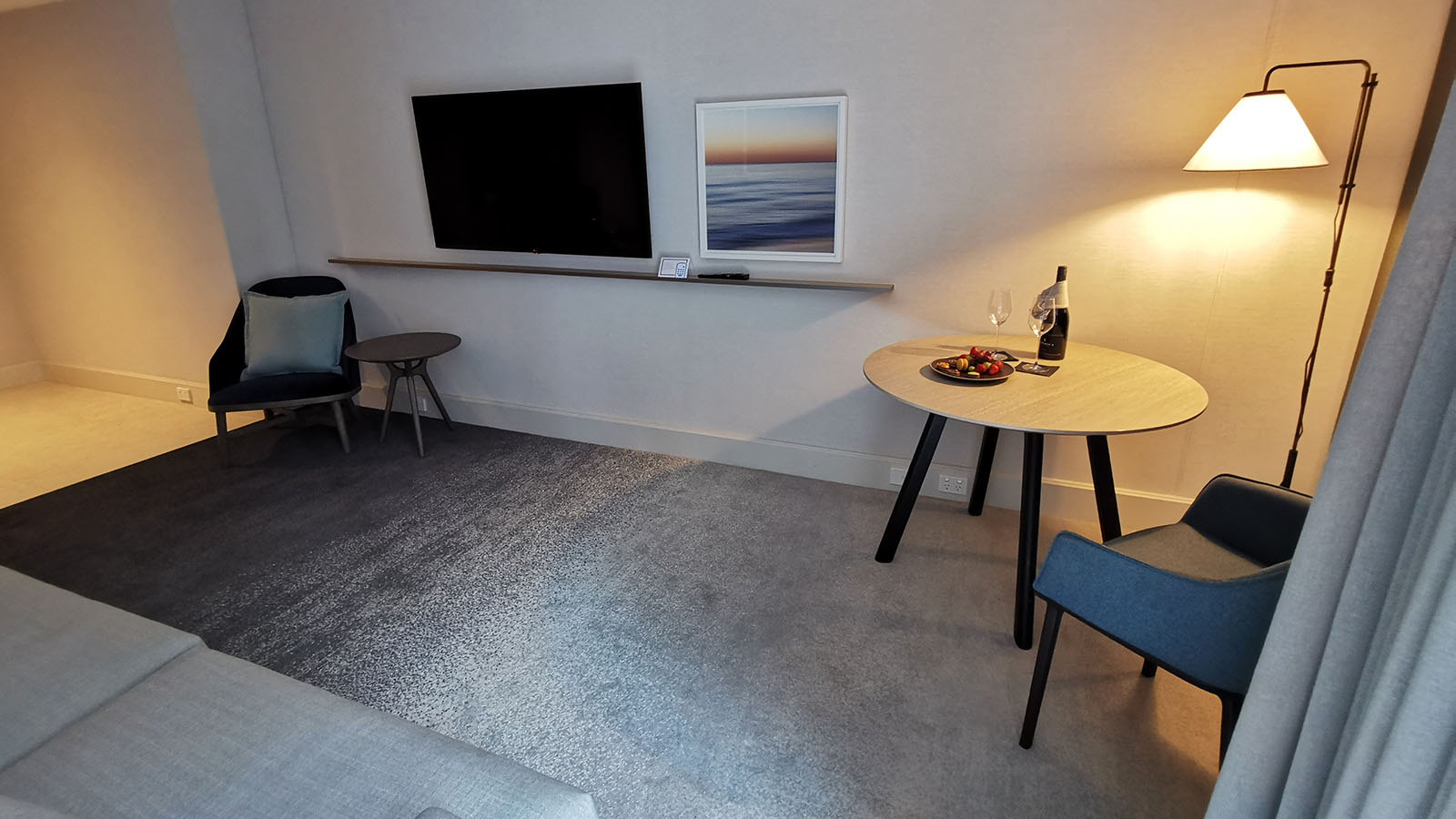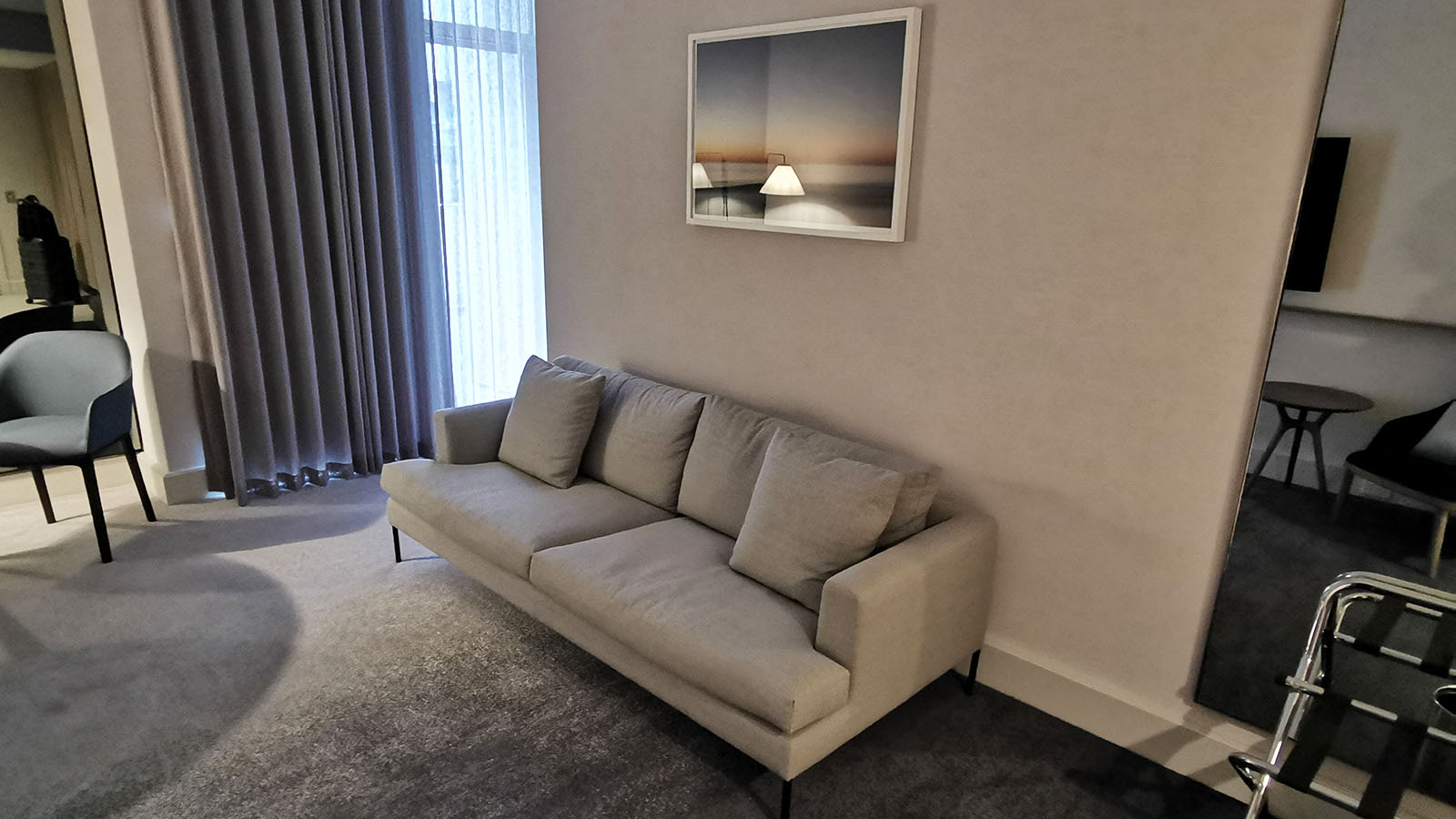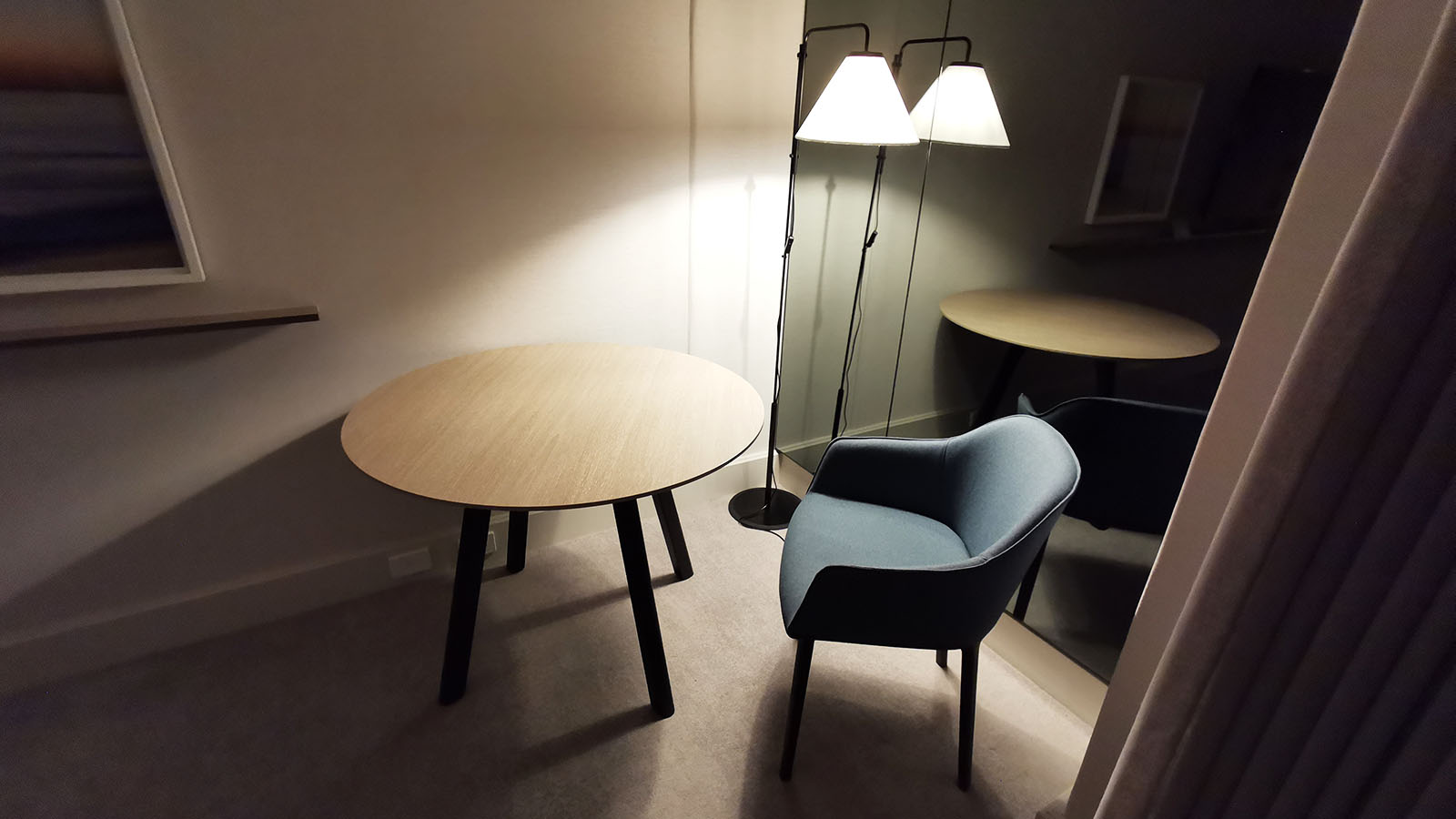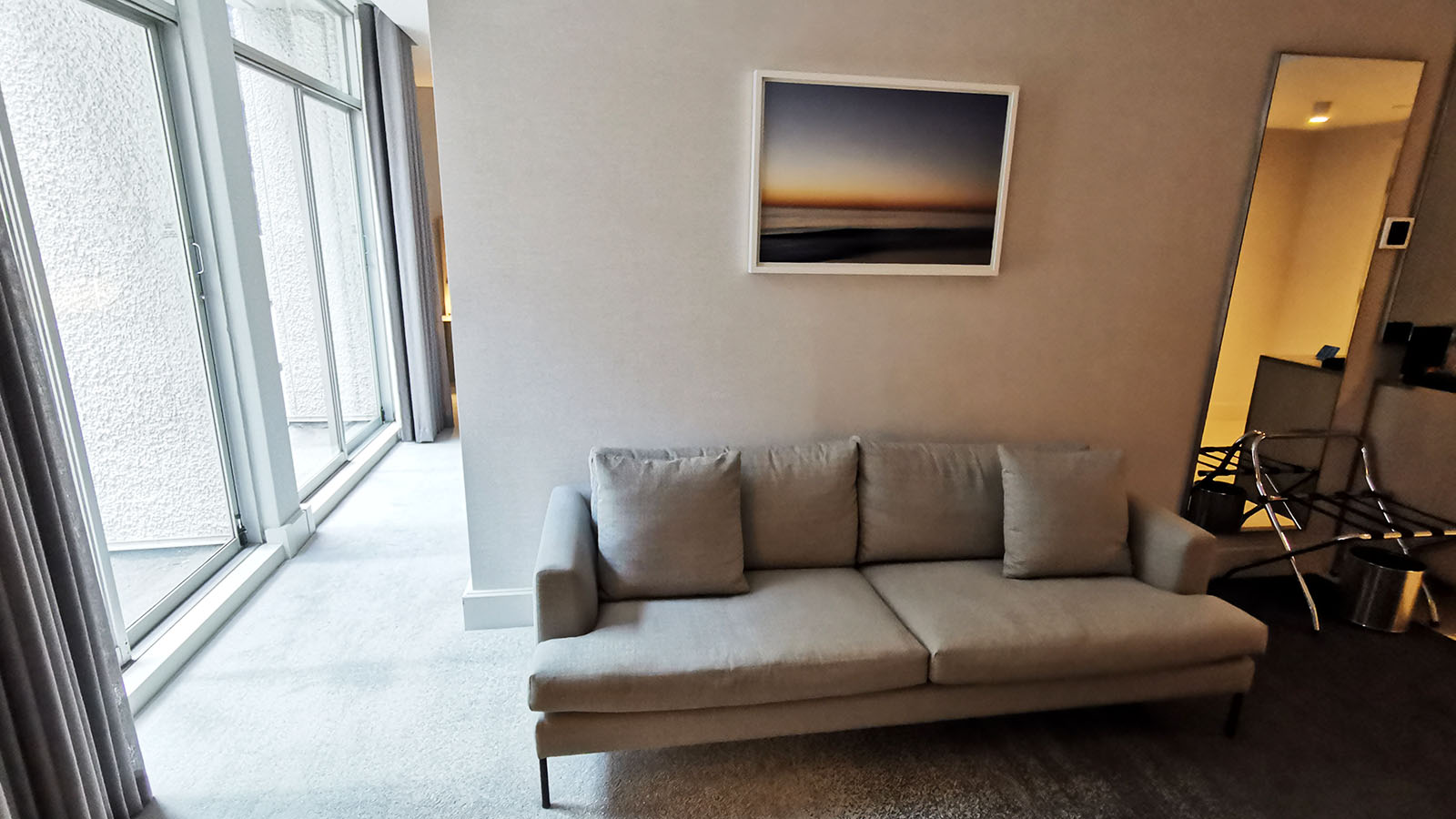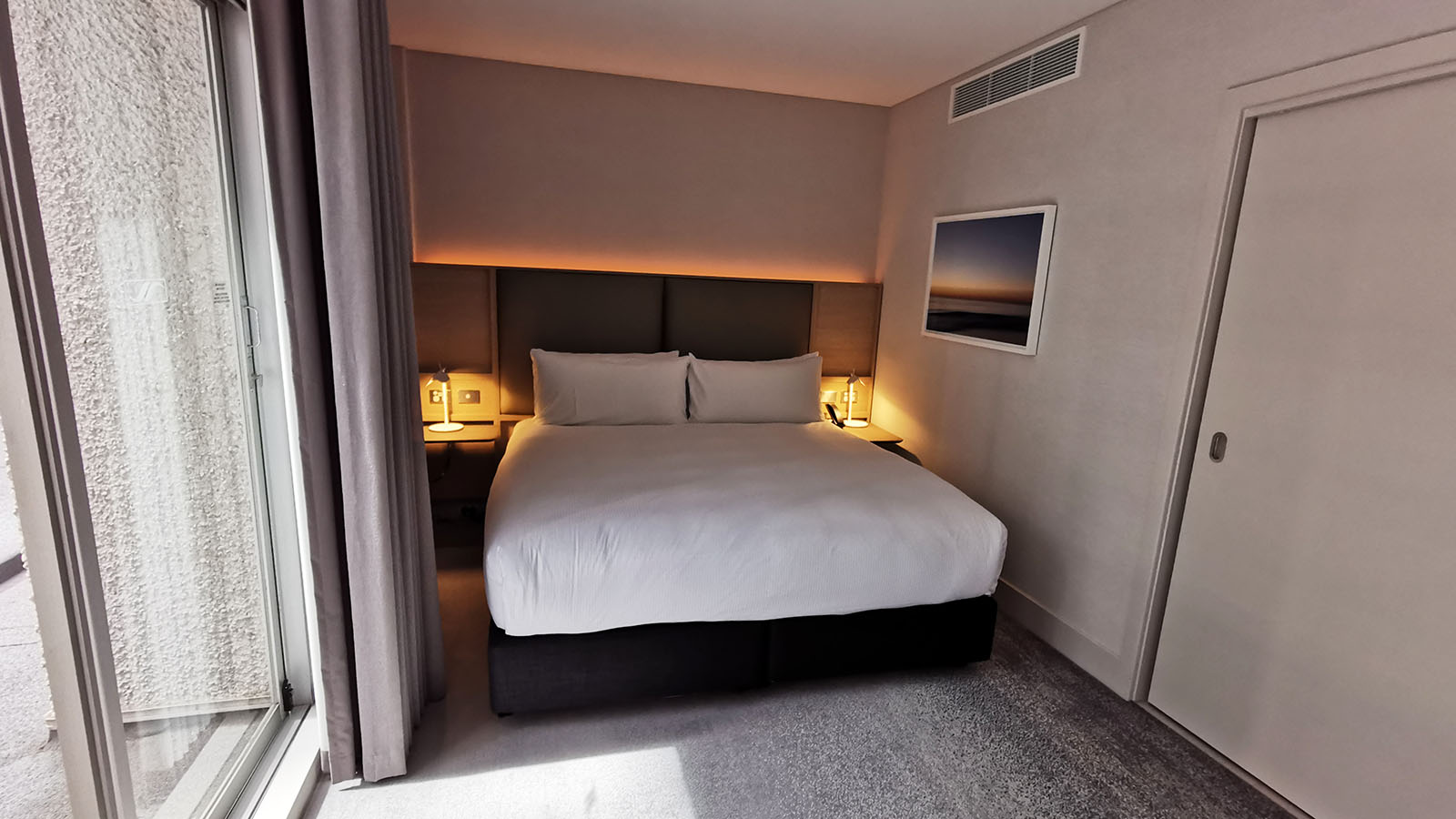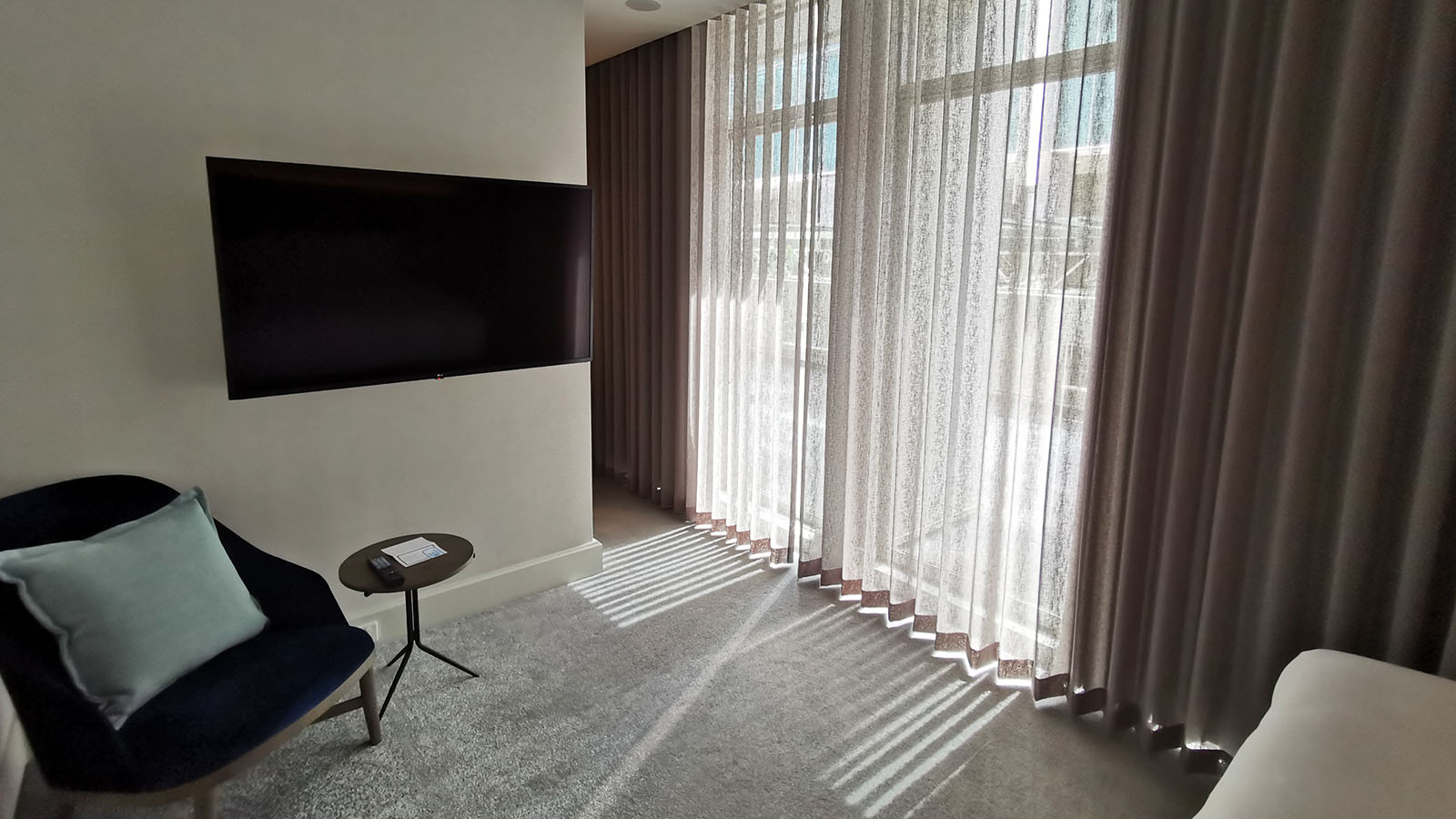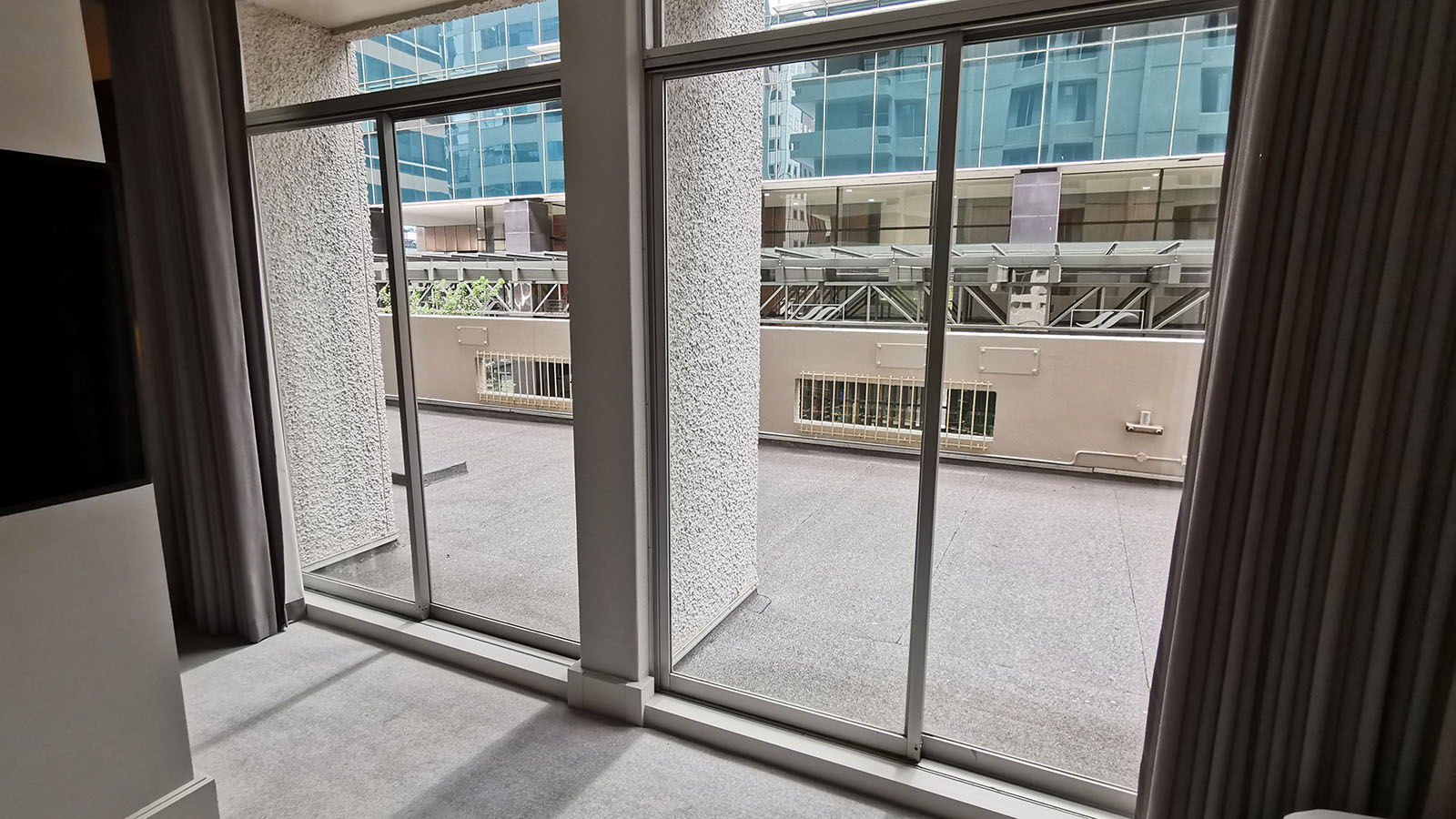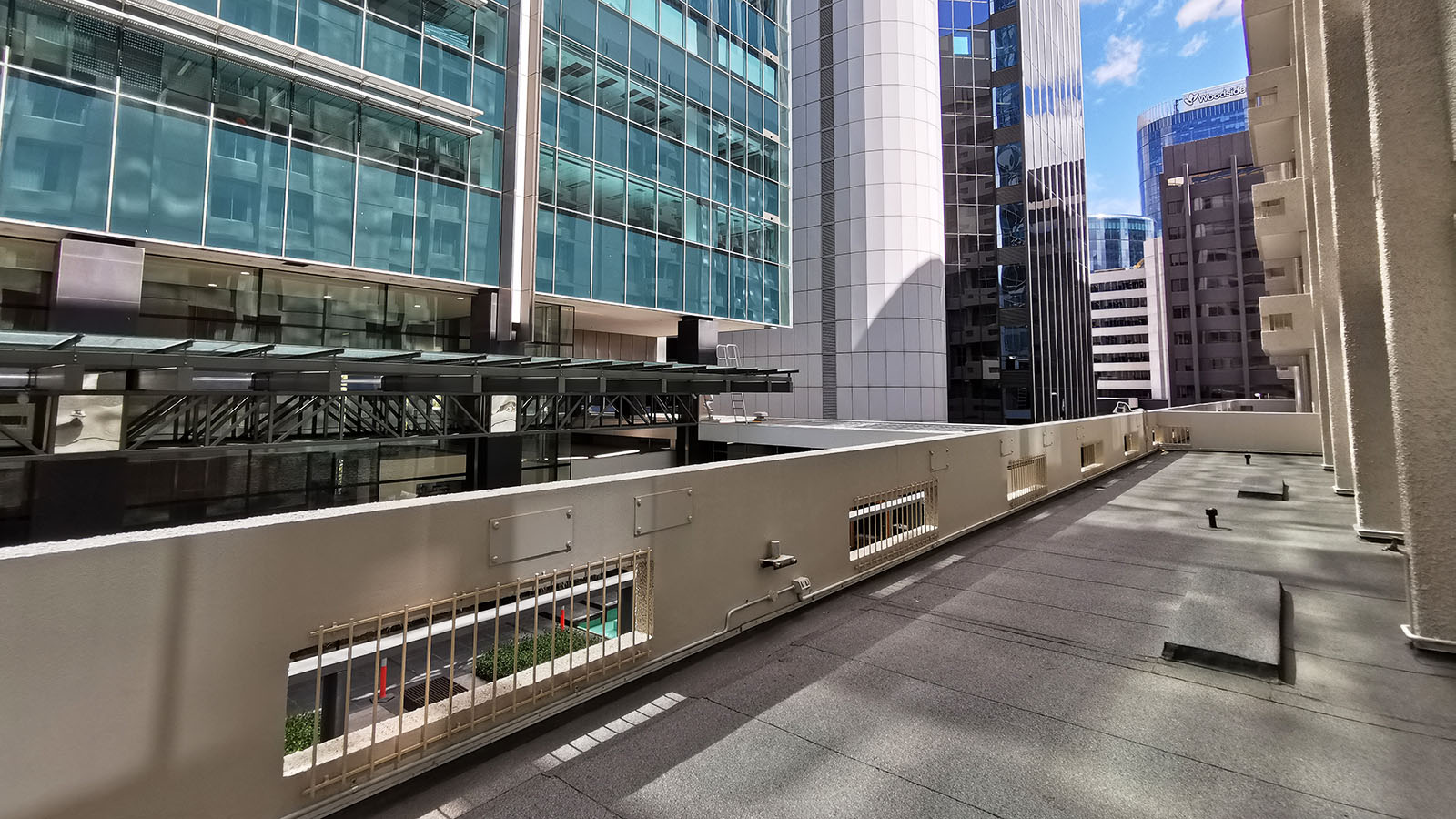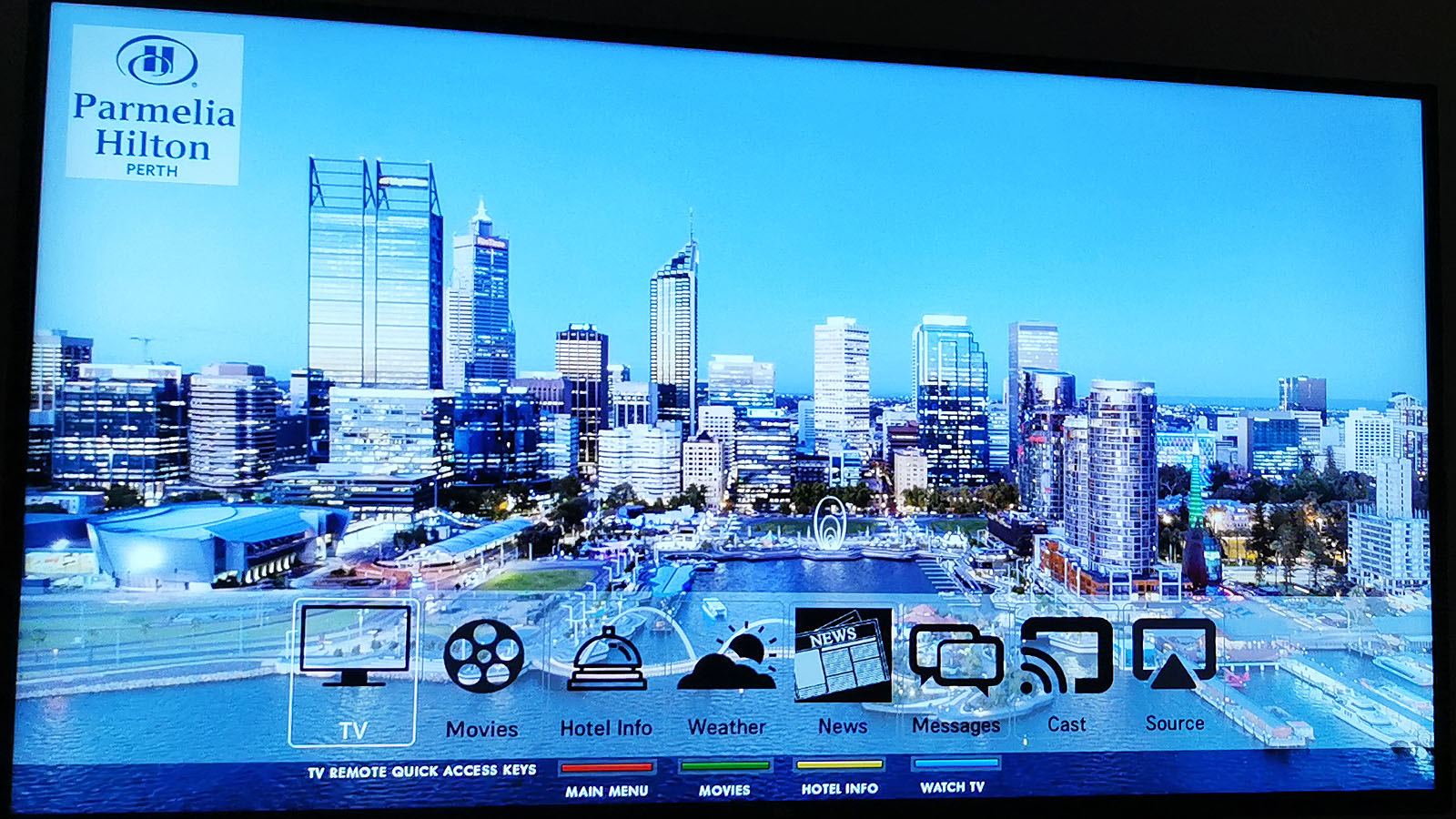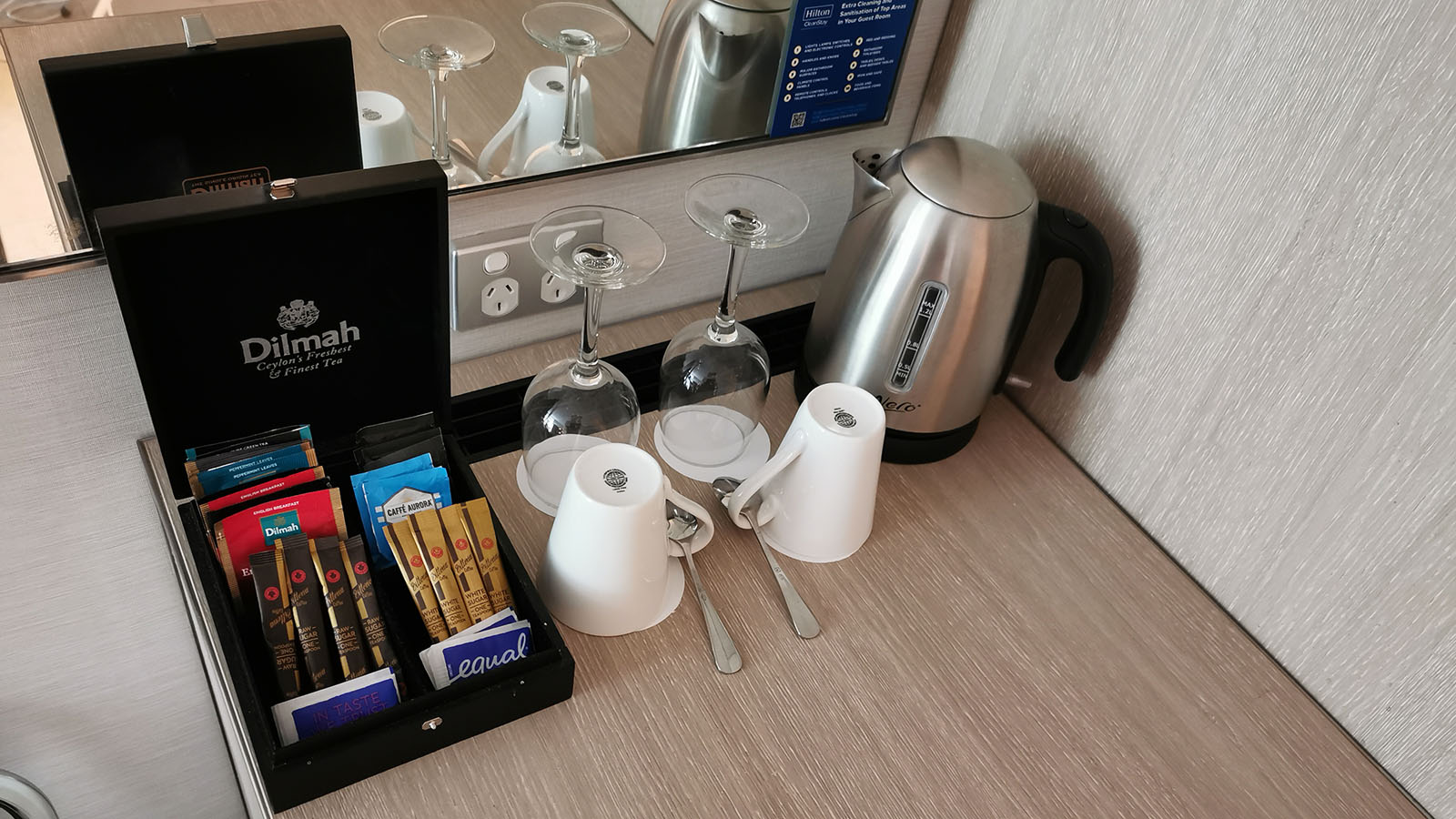 Being on the second floor puts this room alongside a large common balcony. It's a nice idea, but the older-style doors are rather difficult to open and then lock again once you're finished. There's also no furniture outside, so other than a quick peek to take photos, I didn't find a reason to venture out there again during the stay.
Back in the room itself, the HD TVs support Chromecast. To access it, just be sure to enter your surname in all lower case, as a leading capital letter won't get you past the Wi-Fi login screen.
You can also connect your own device to the big screen via HDMI – and that worked well.
Accessible from the 'bedroom' side of this room, the bathroom here is a true en suite. You'll find double sinks, forward-facing lighting, and an adjustable wall-mounted mirror. Amenities are stocked by Crabtree & Evelyn.
Speaking of lighting…
Here's where things take an interesting turn. As part of Parmelia Hilton Perth's recent renovations, motion detectors have been installed. These typically help hotels save on electricity, by automatically switching the lights off when people head out. And it's a great (and green) idea, in theory.
But in this case, the lights kept turning off while I was still in the room. The bathroom sensor was particularly pedantic, sending the entire bathroom into darkness when I'd only been in the shower for a few minutes. Luckily, I didn't slip over on my blind trek out to wave for more light.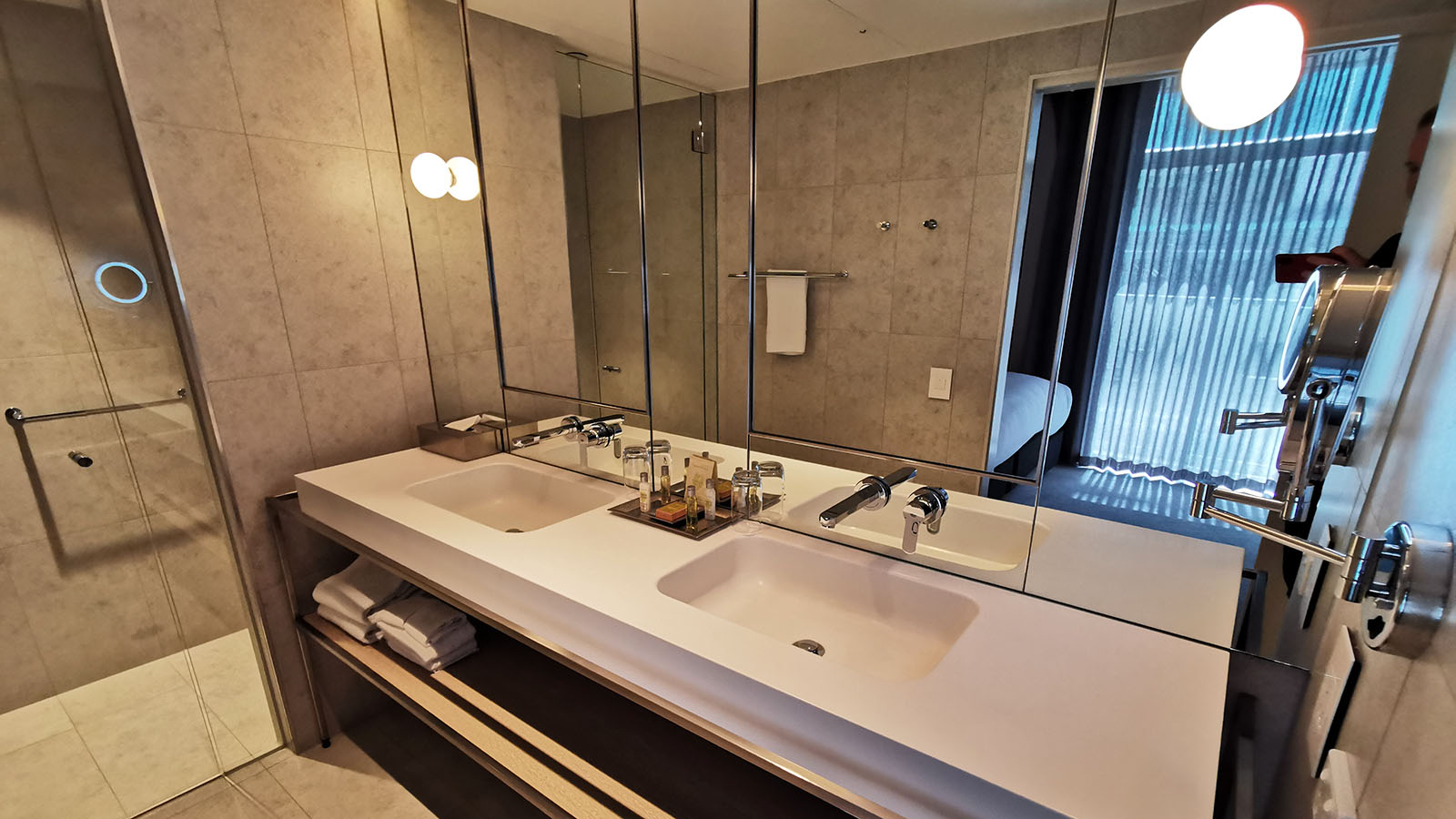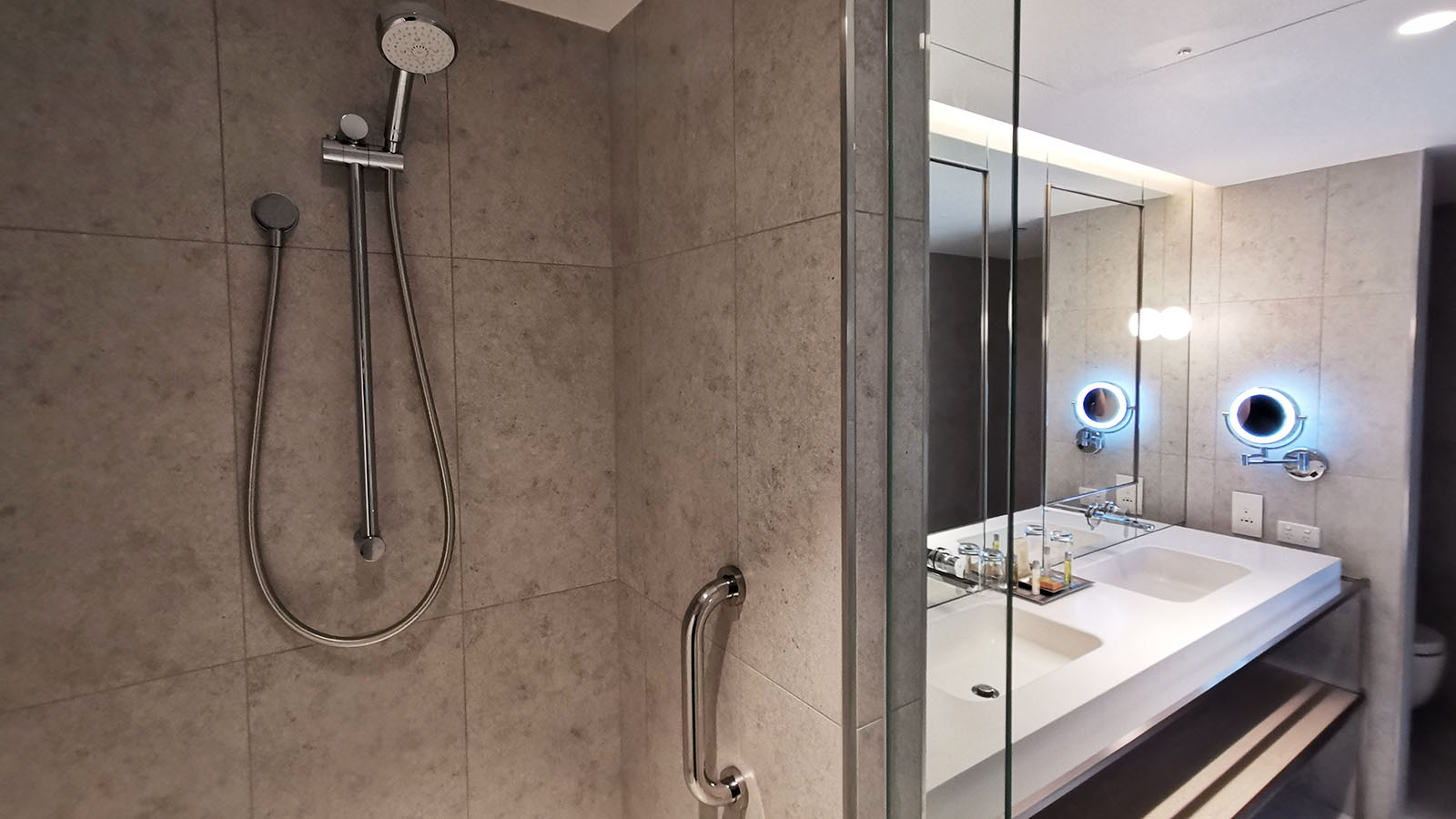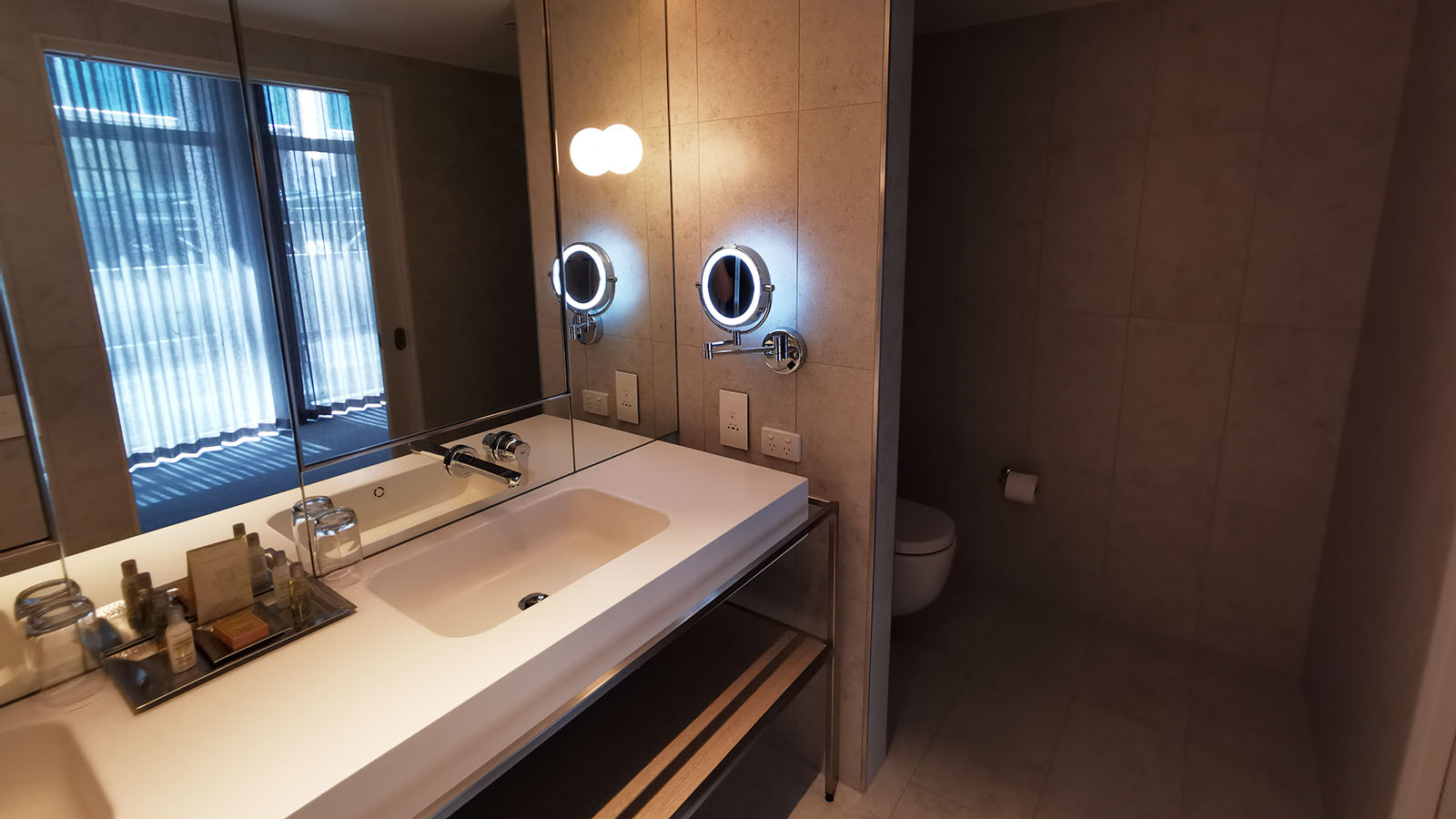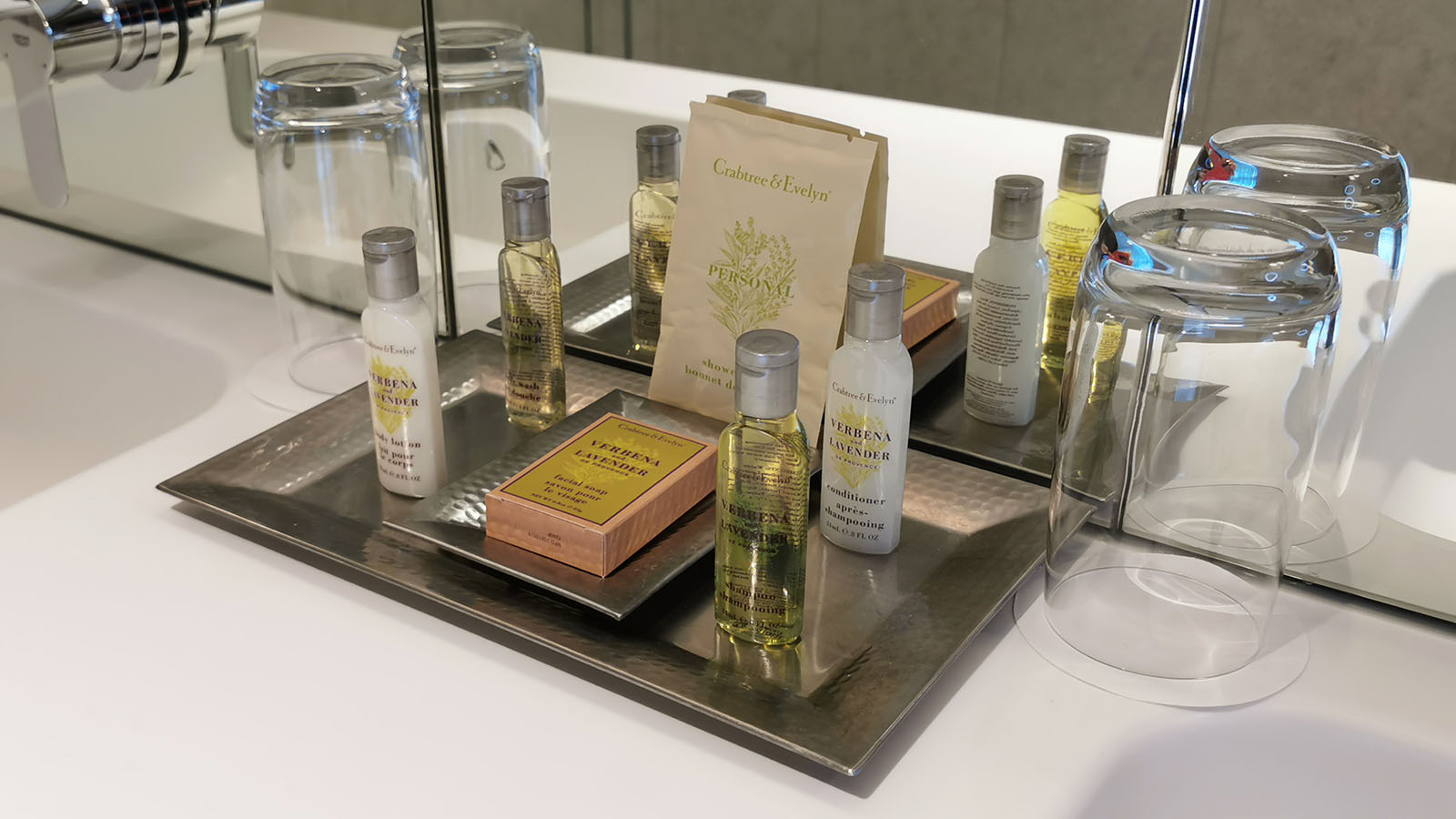 It's a similar story in the living space, but with the light set to a longer timer. Sitting down to a meeting on Zoom, the room light turned off on me just 30 minutes into the meeting. This meant having to get up and walk around in the middle of a call, just to get that back on.
The room itself was also quite dark in general – even during the day with the curtains open. The living space has no overhead lighting and doesn't receive much of that outside light. There's just a downlight near the front door and a lamp beside the table.
In the bedroom, there are only bedside lamps and a strip of light above the bed – again, no overhead lights. While in the bathroom, the toilet also sits in darkness: and that's even when all the bathroom lights are switched on.
A few extra lightbulbs, and a tweak of those sensors to delay the cut-off times, would make a marked difference here.
Executive Lounge
A more positive change from the renovations at Parmelia Hilton Perth is the introduction of an Executive Lounge. It's open to:
Guests staying in a King Executive Room or King Premier Suite.
Hilton Honors Diamond members, when staying in any room type.
Hilton Honors Gold members, but only if upgraded to (or staying in) a room on the Executive Floor.
The lounge is a good size, with lots of distinct sitting areas. Many are tailored to snacking and relaxing, with some seats suited to laptop work.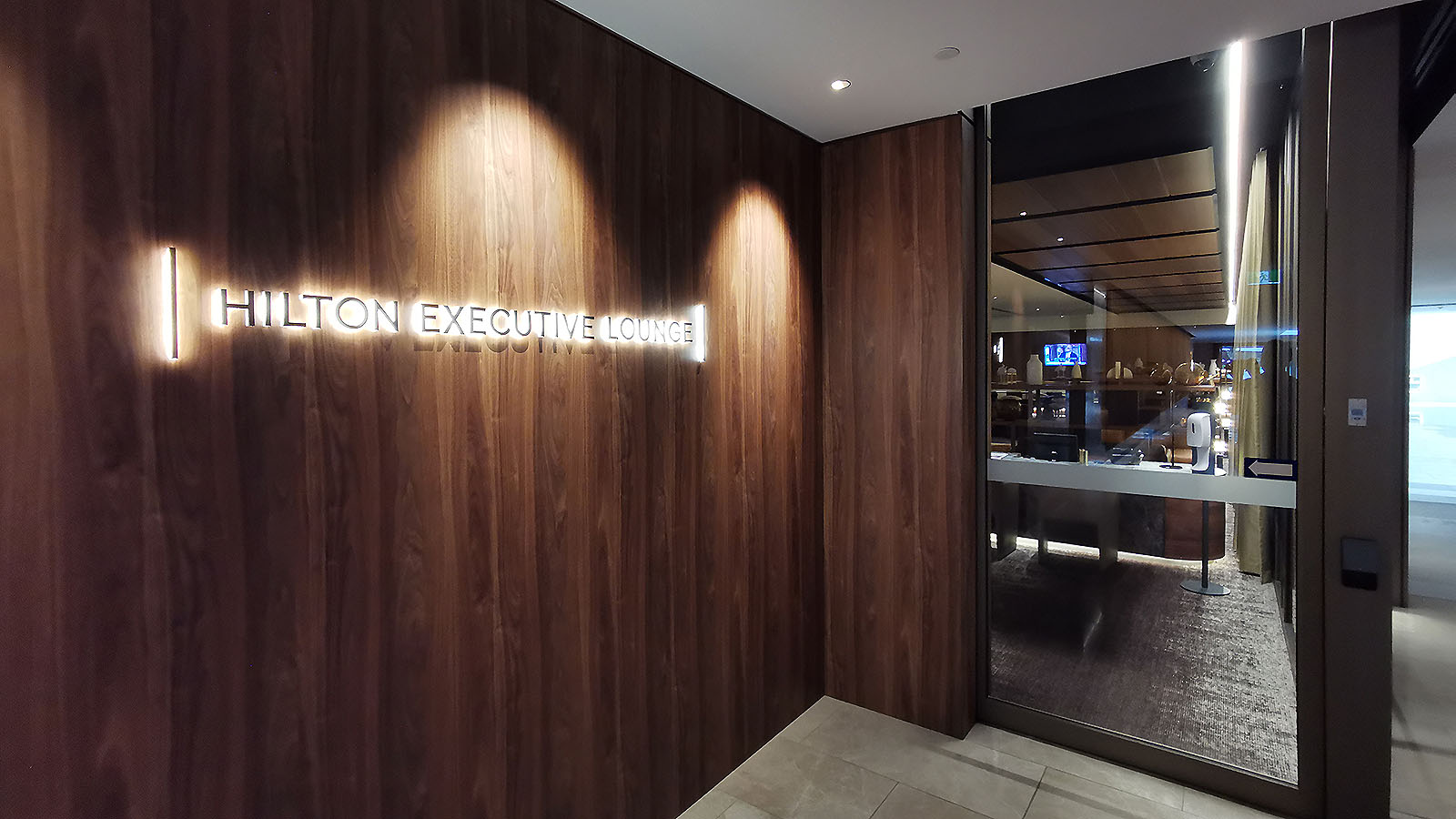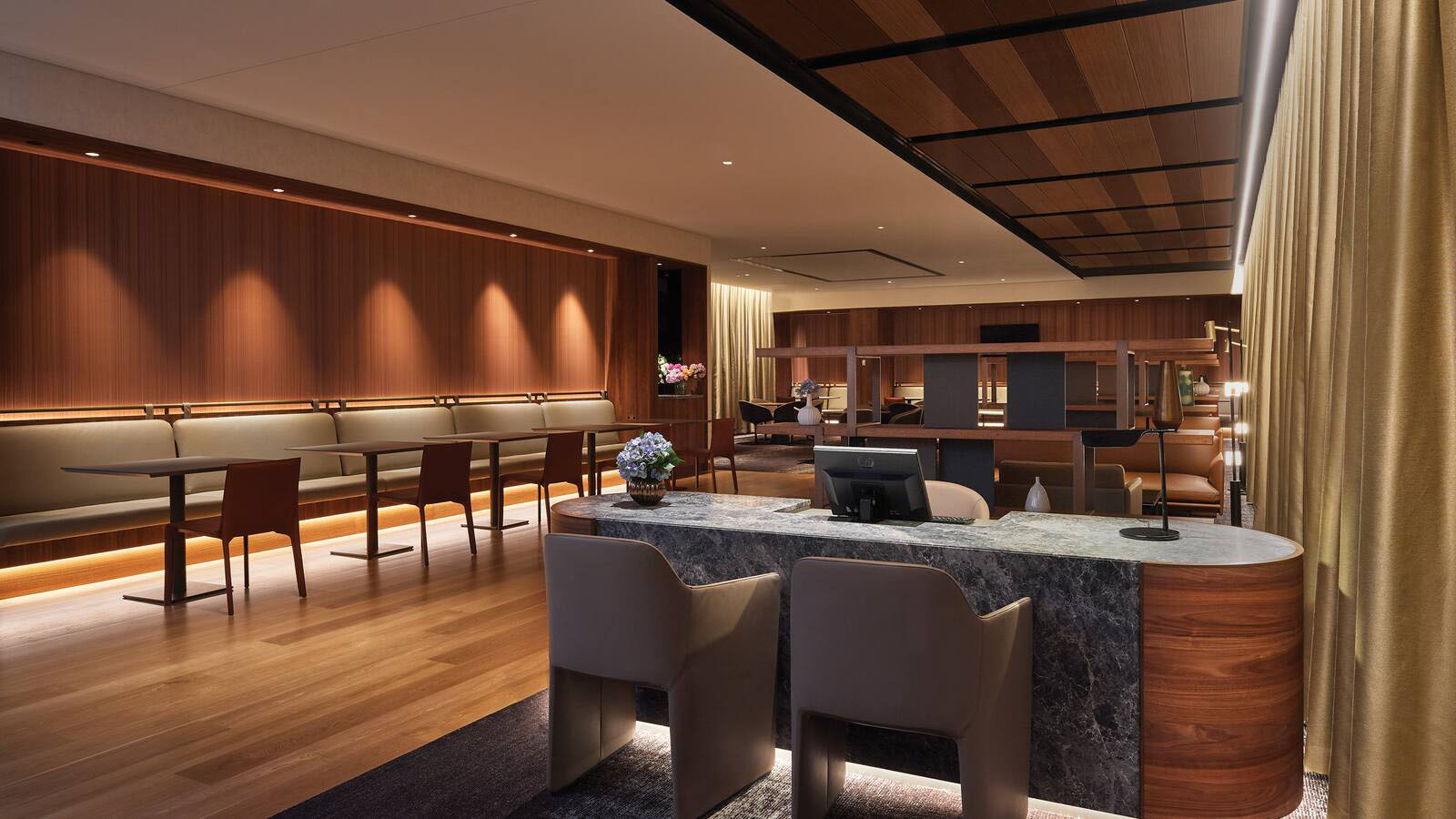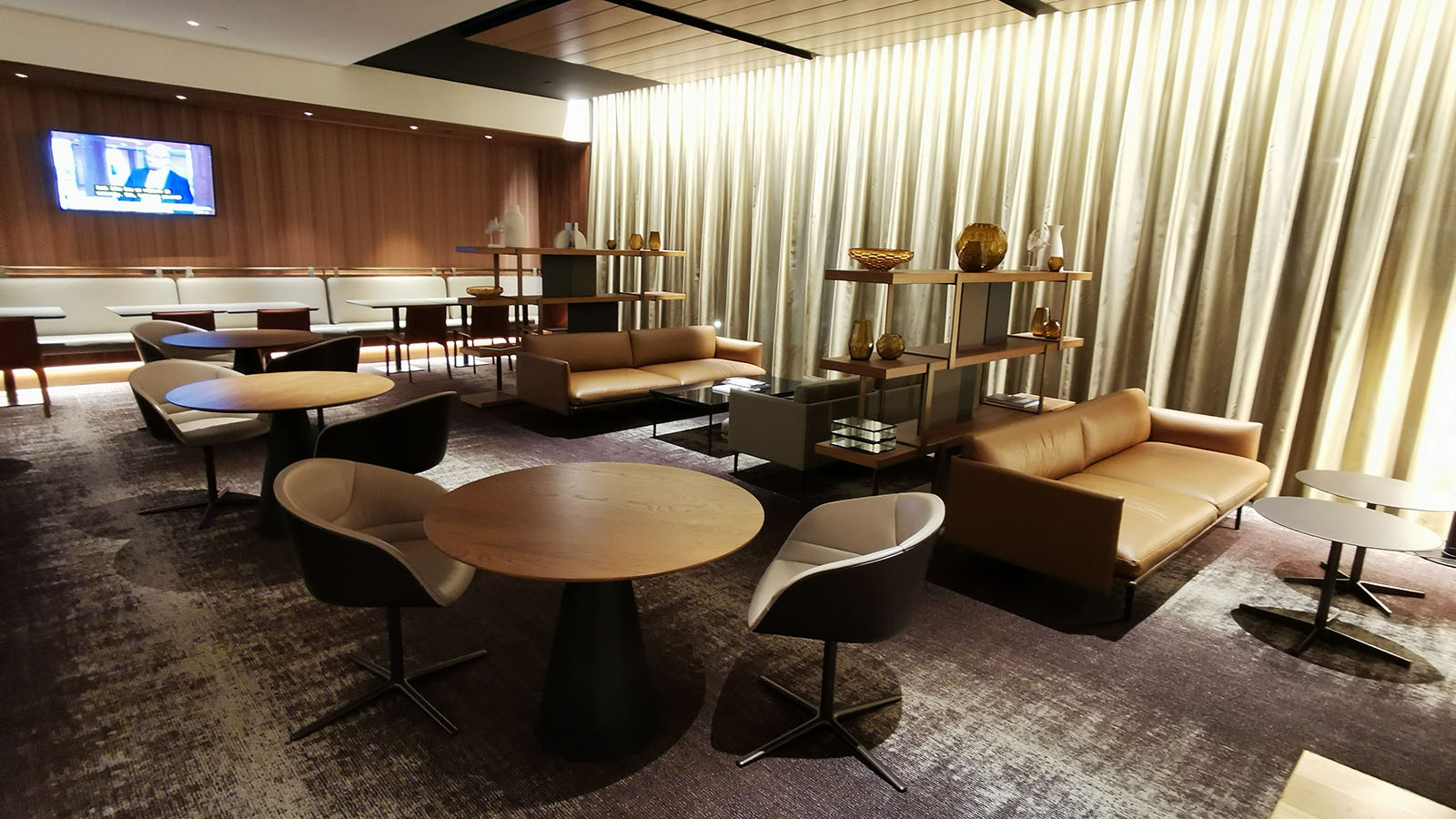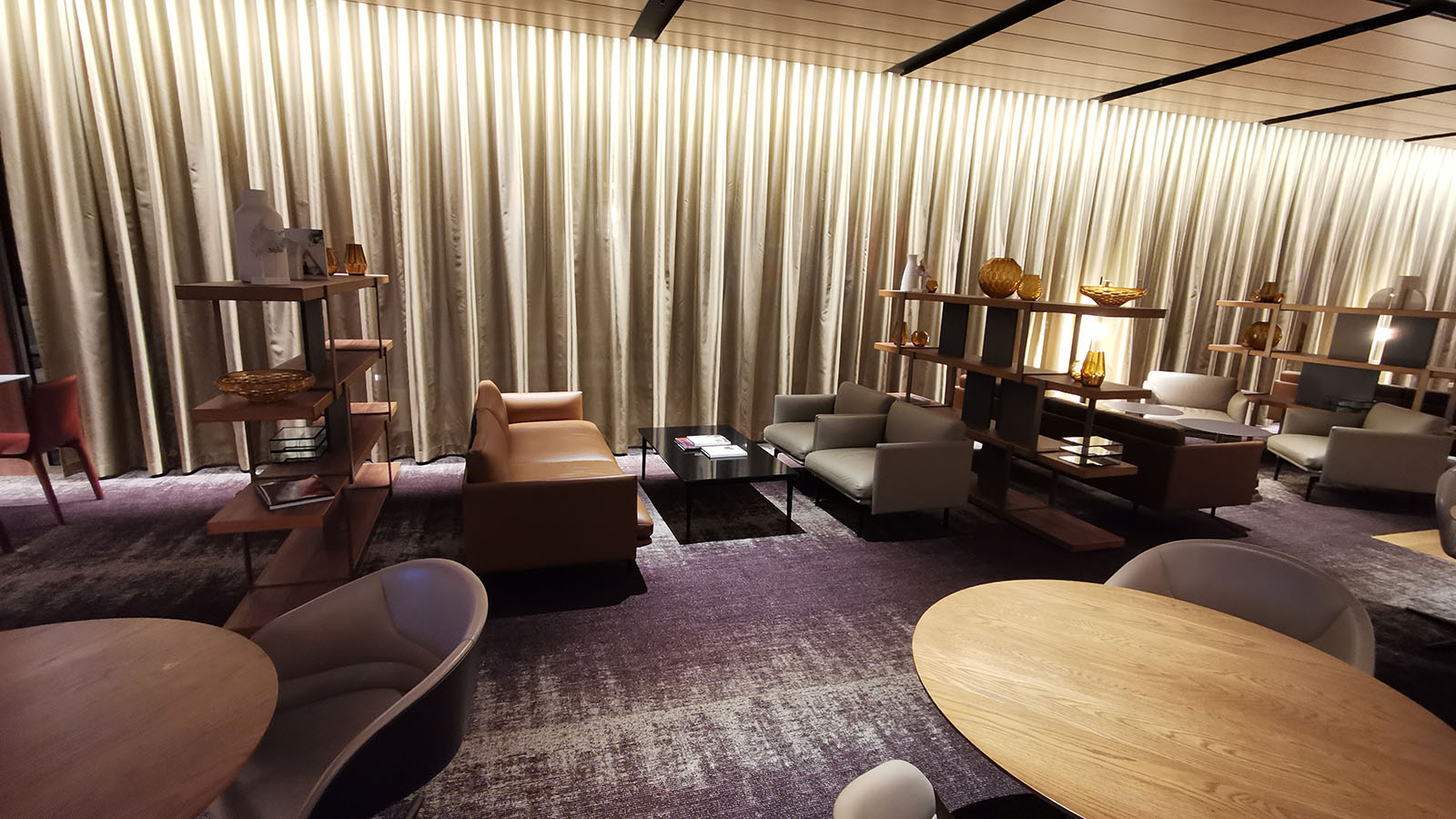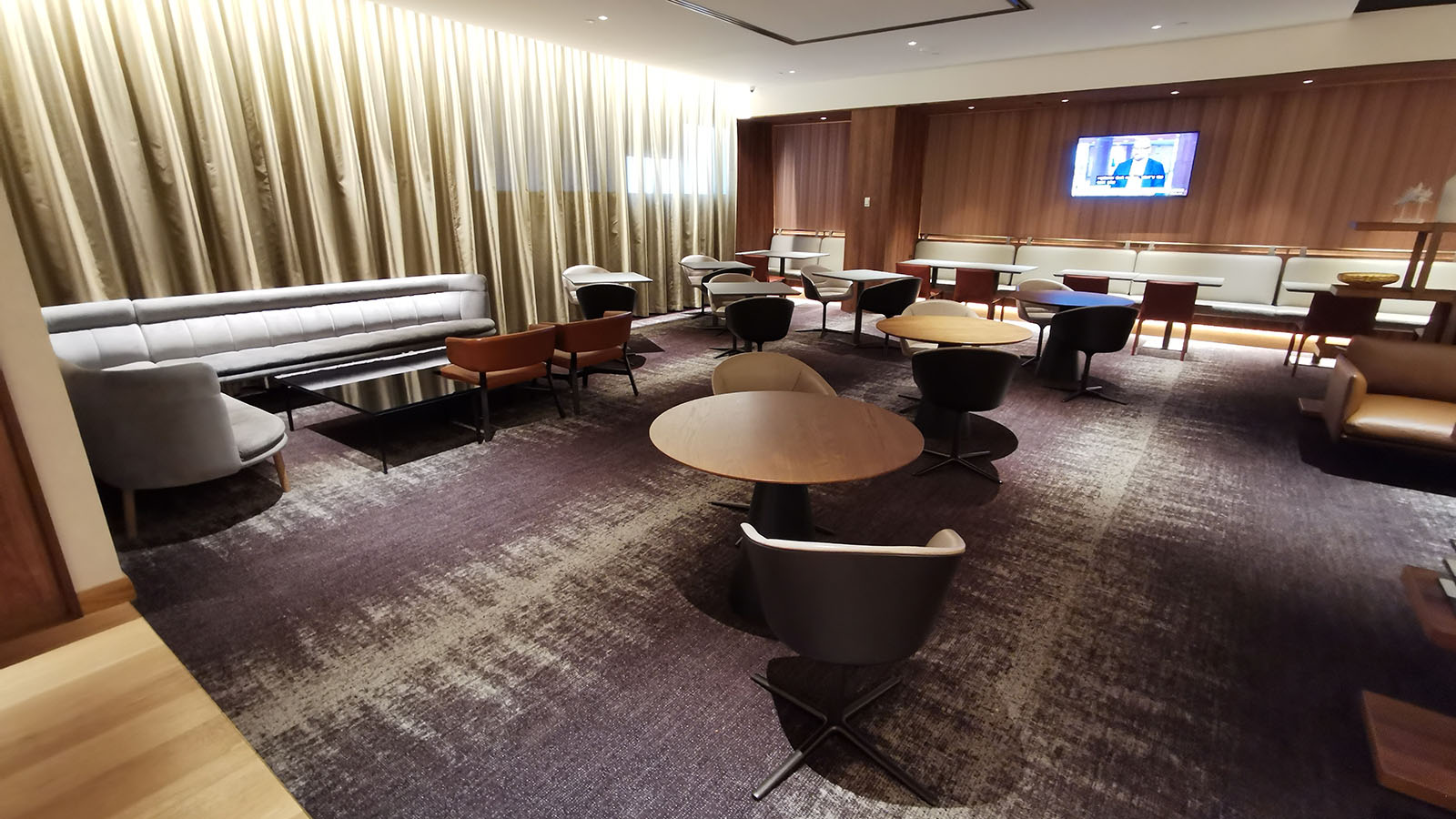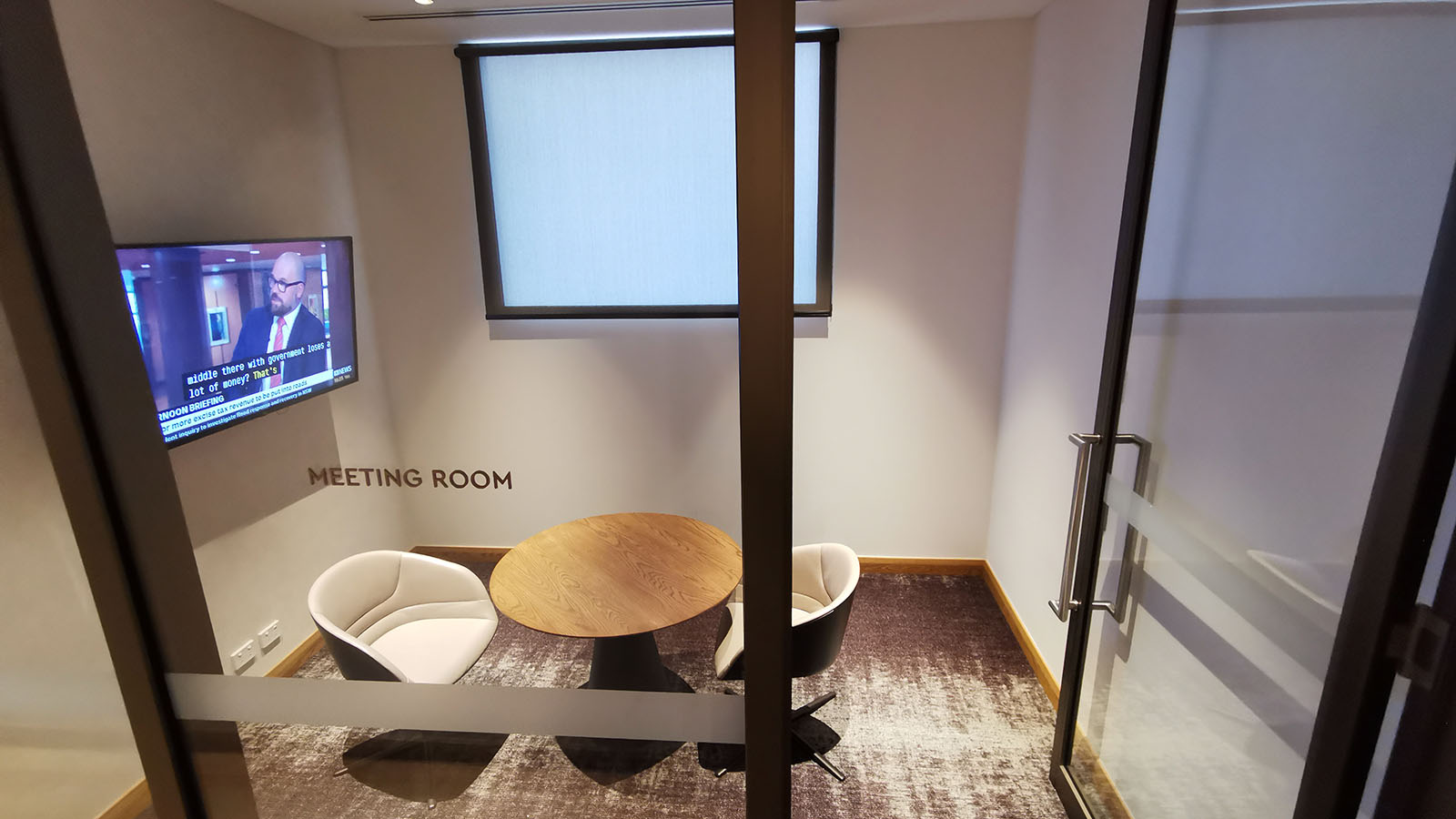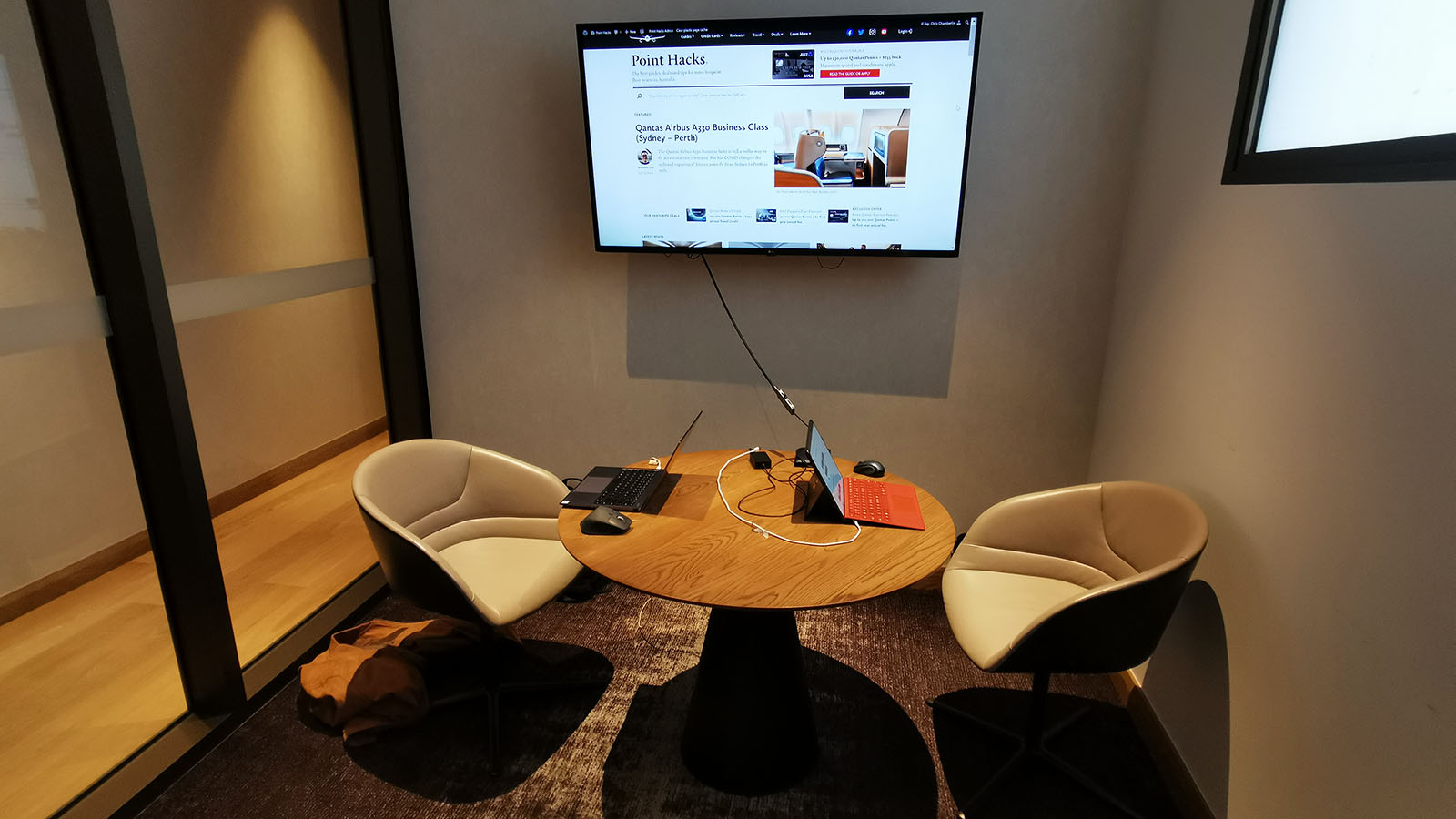 There's also a private meeting room nestled within the lounge itself. Its use is normally on a first-come, first-seated basis. As it happened, it made for a great office and working space when joined for the day by my Point Hacks colleague, Brandon Loo.
Snacks and canapés in the Executive Lounge
Hilton Executive Lounges normally serve breakfast. But while travel to Western Australia continues to rebound, those with lounge access can instead enjoy a restaurant breakfast – more on that later.
During the day, Parmelia Hilton Perth's Executive Lounge serves light refreshments. These include cookies, fruit and cold drinks, as well as tea and coffee via the self-serve machine.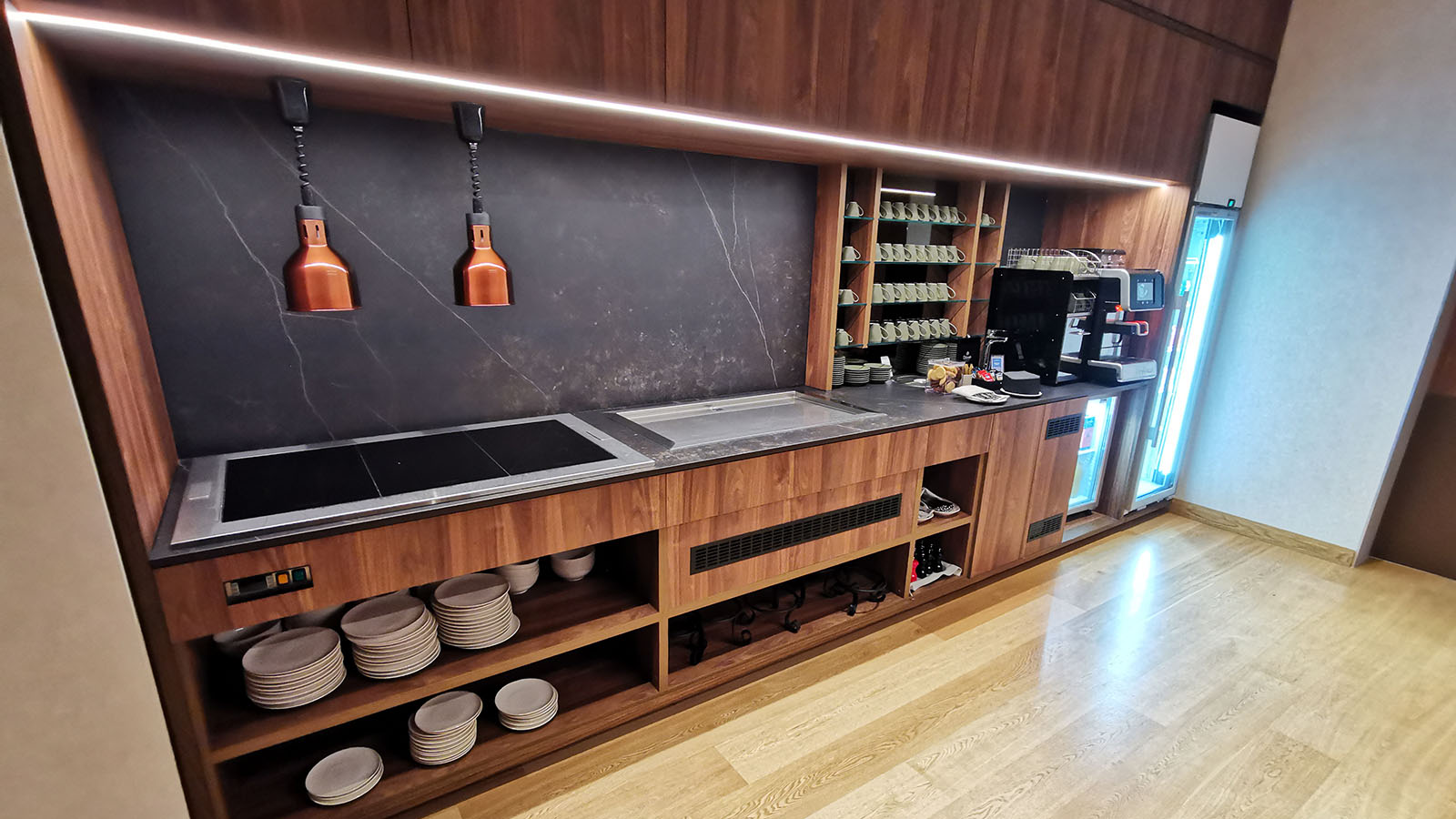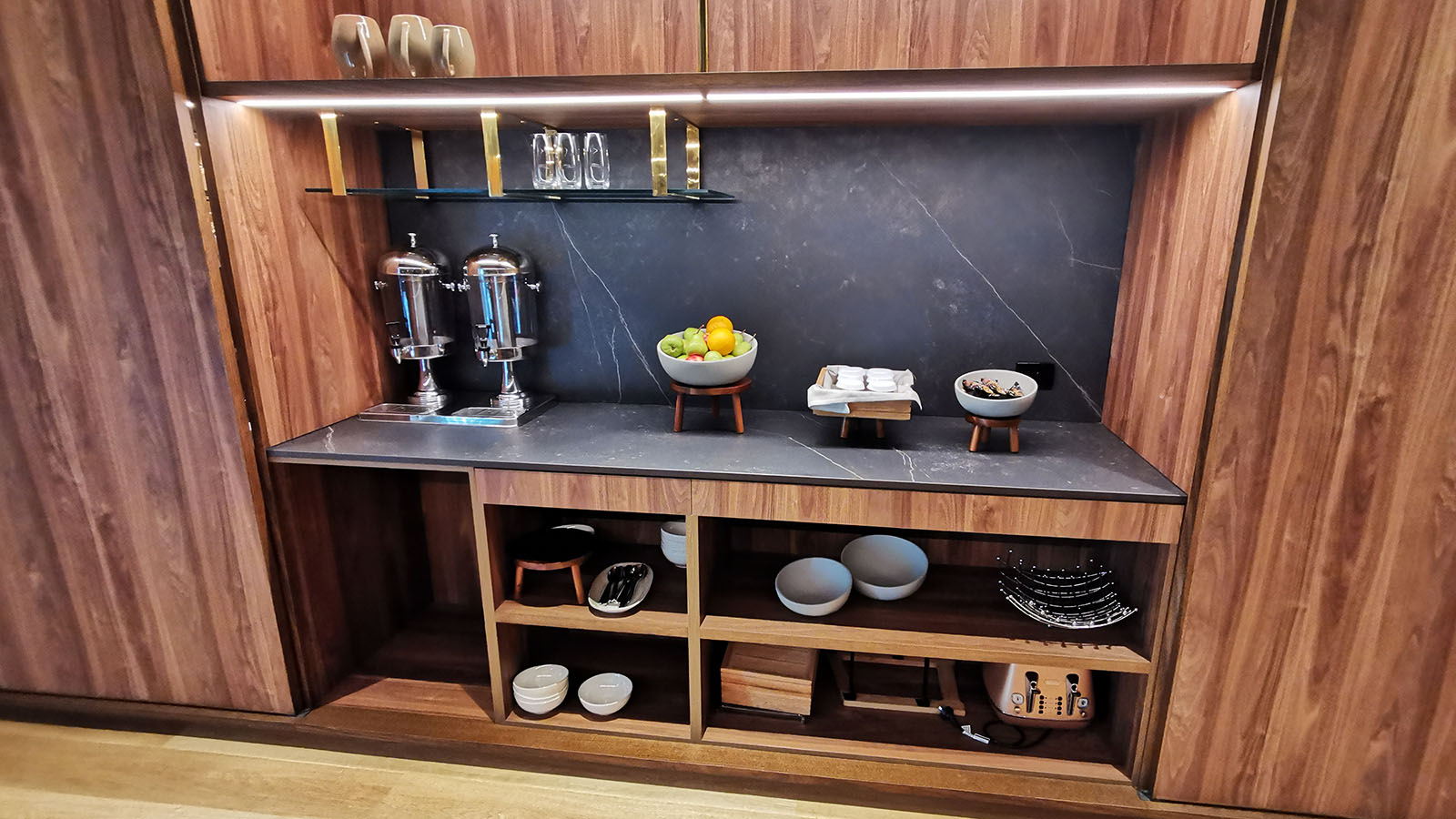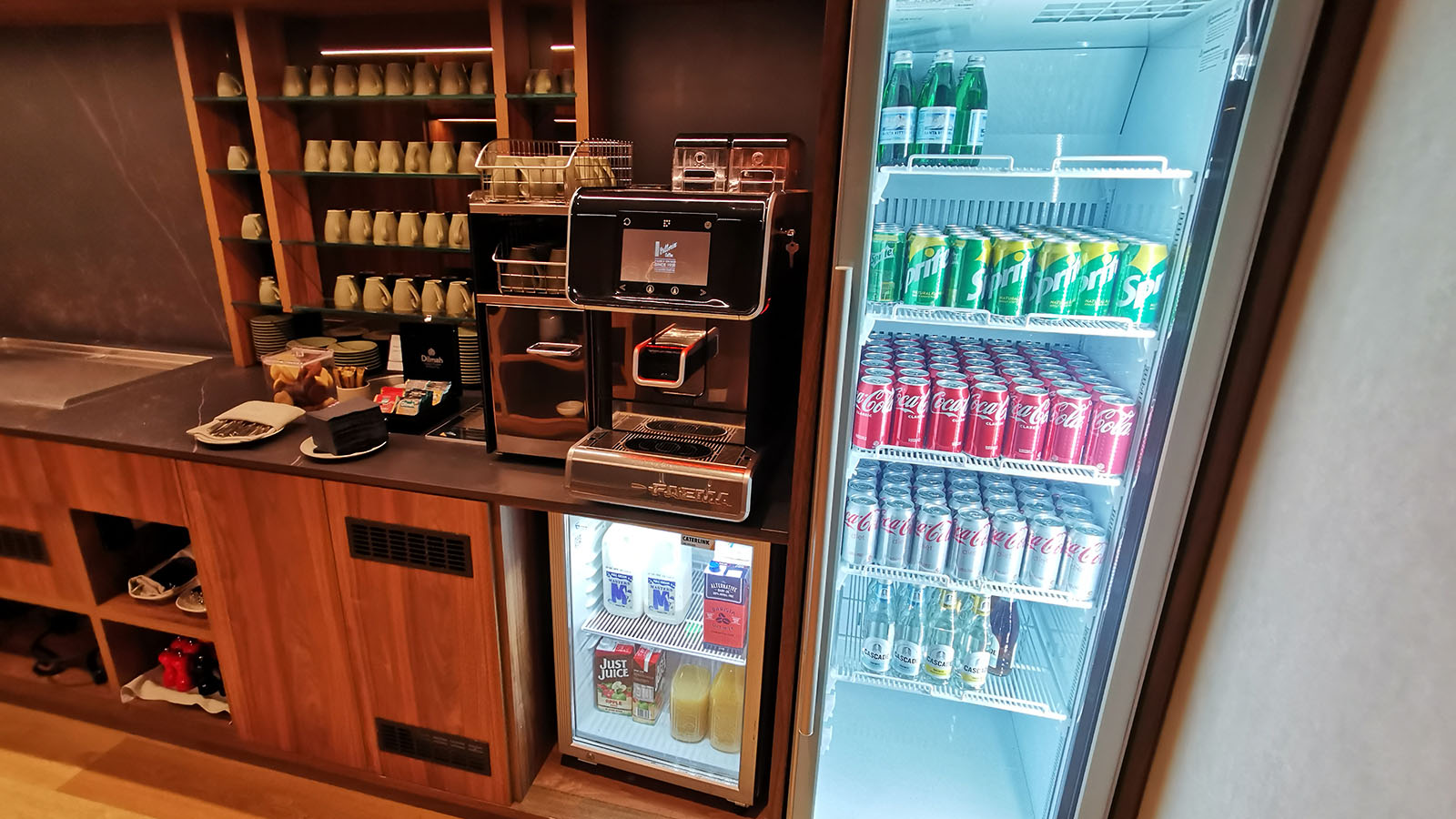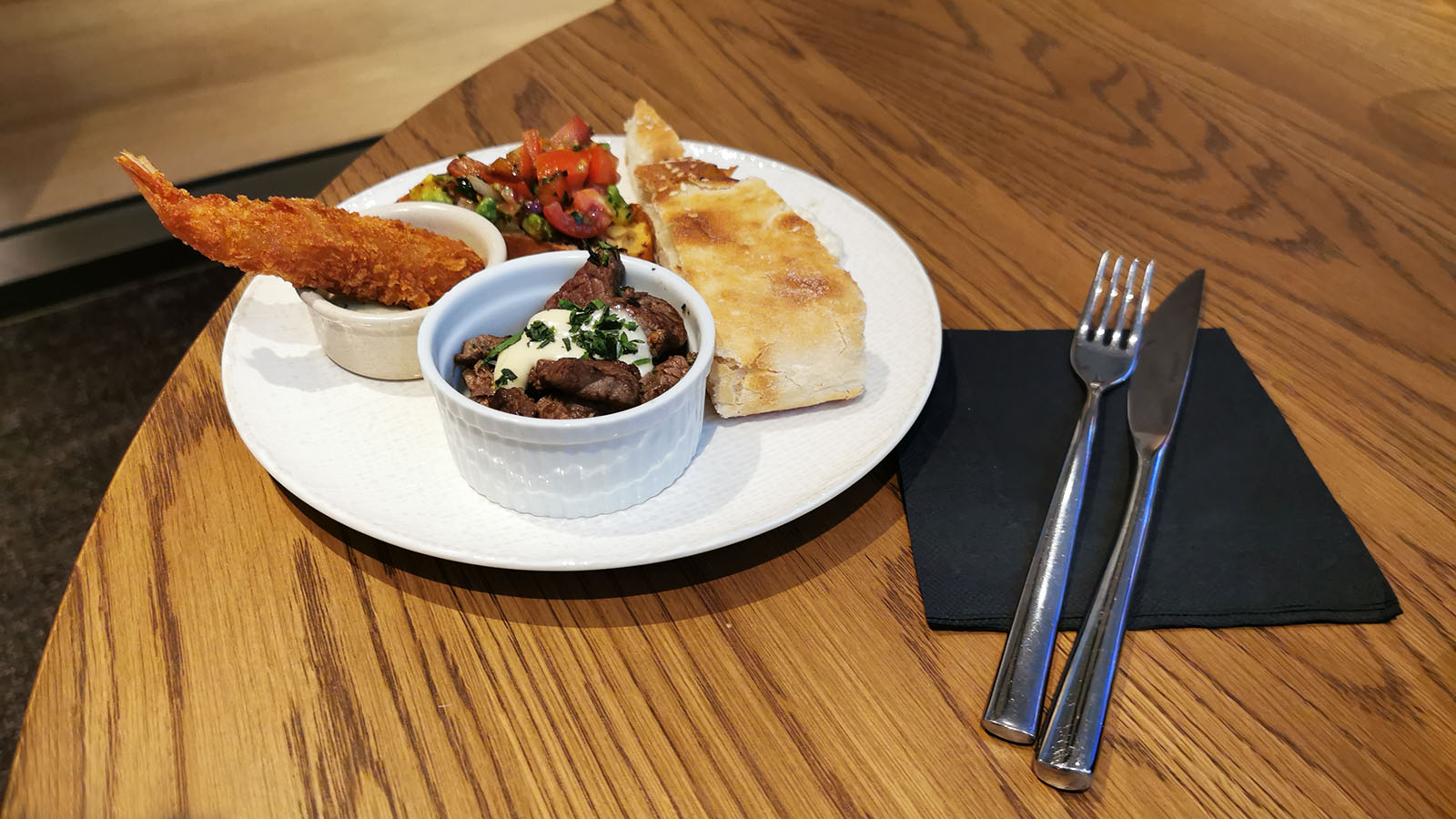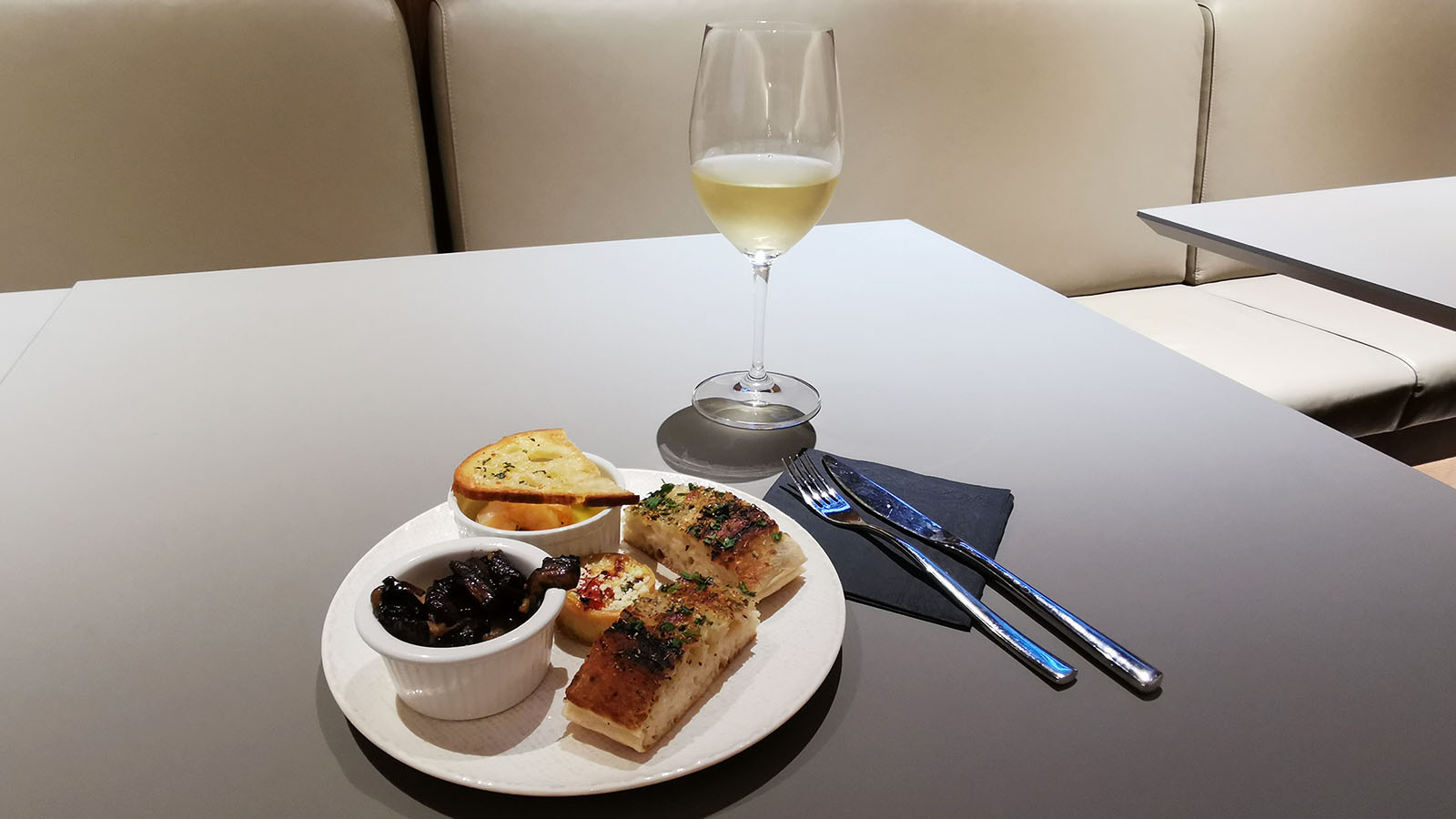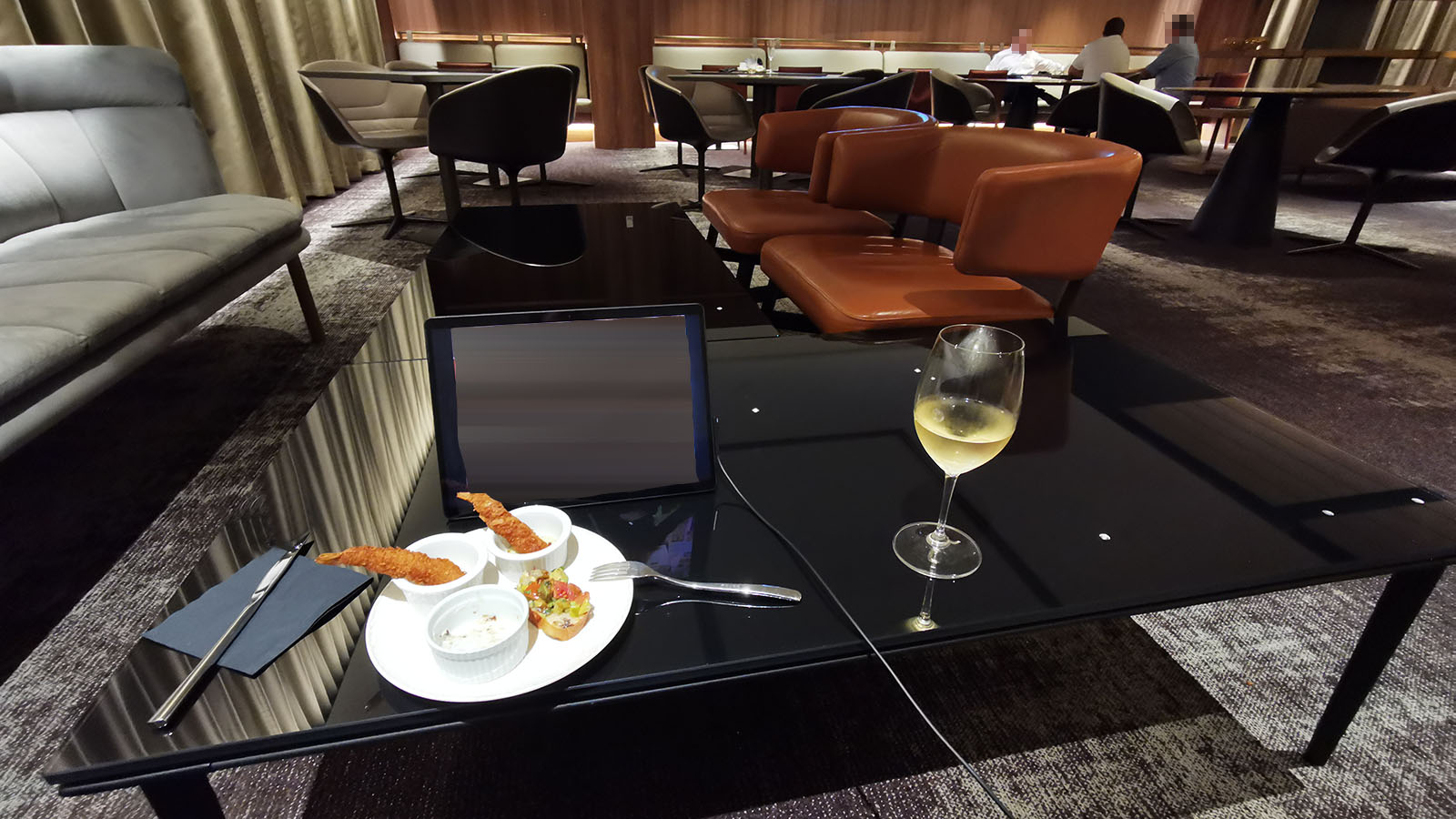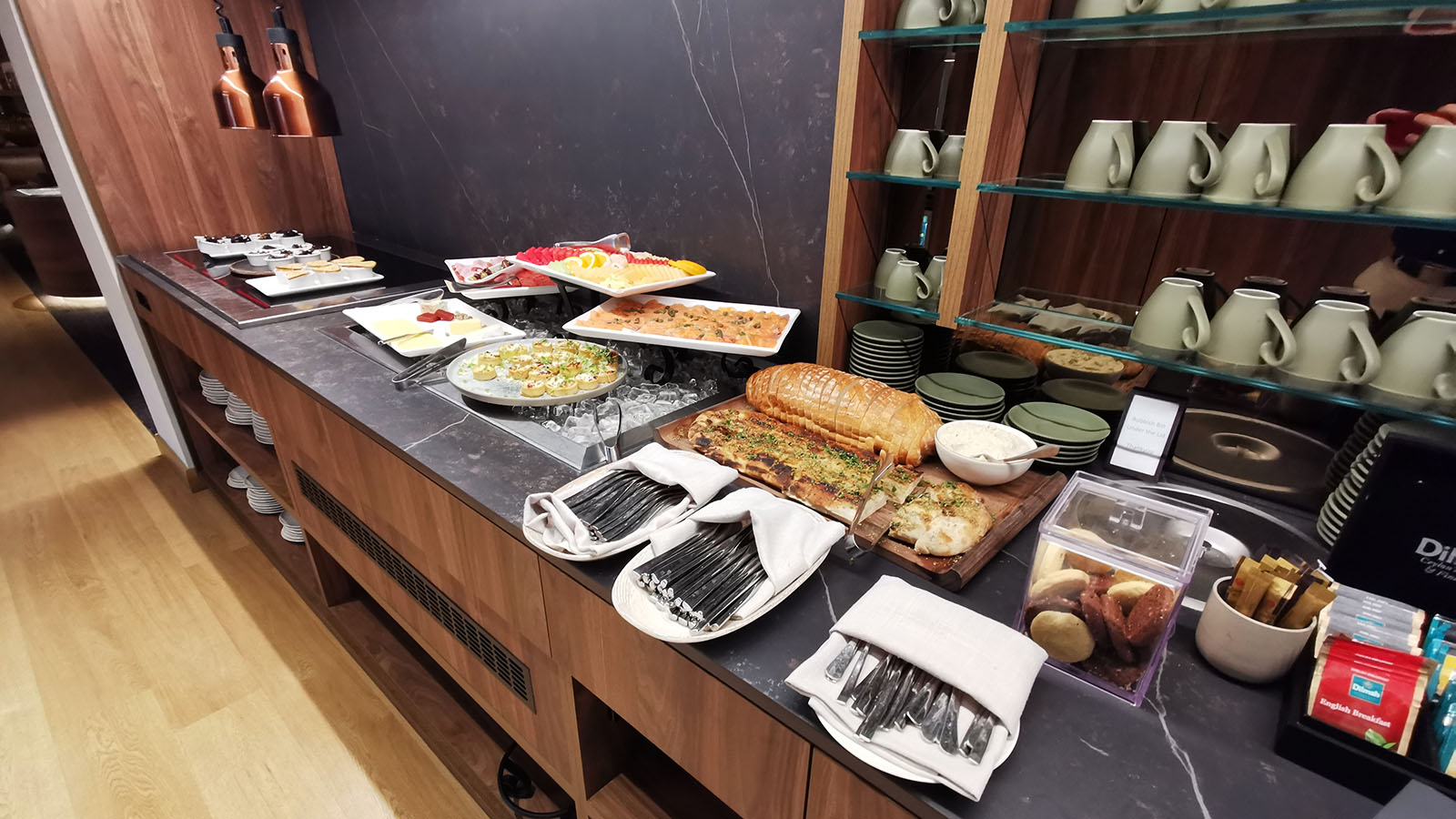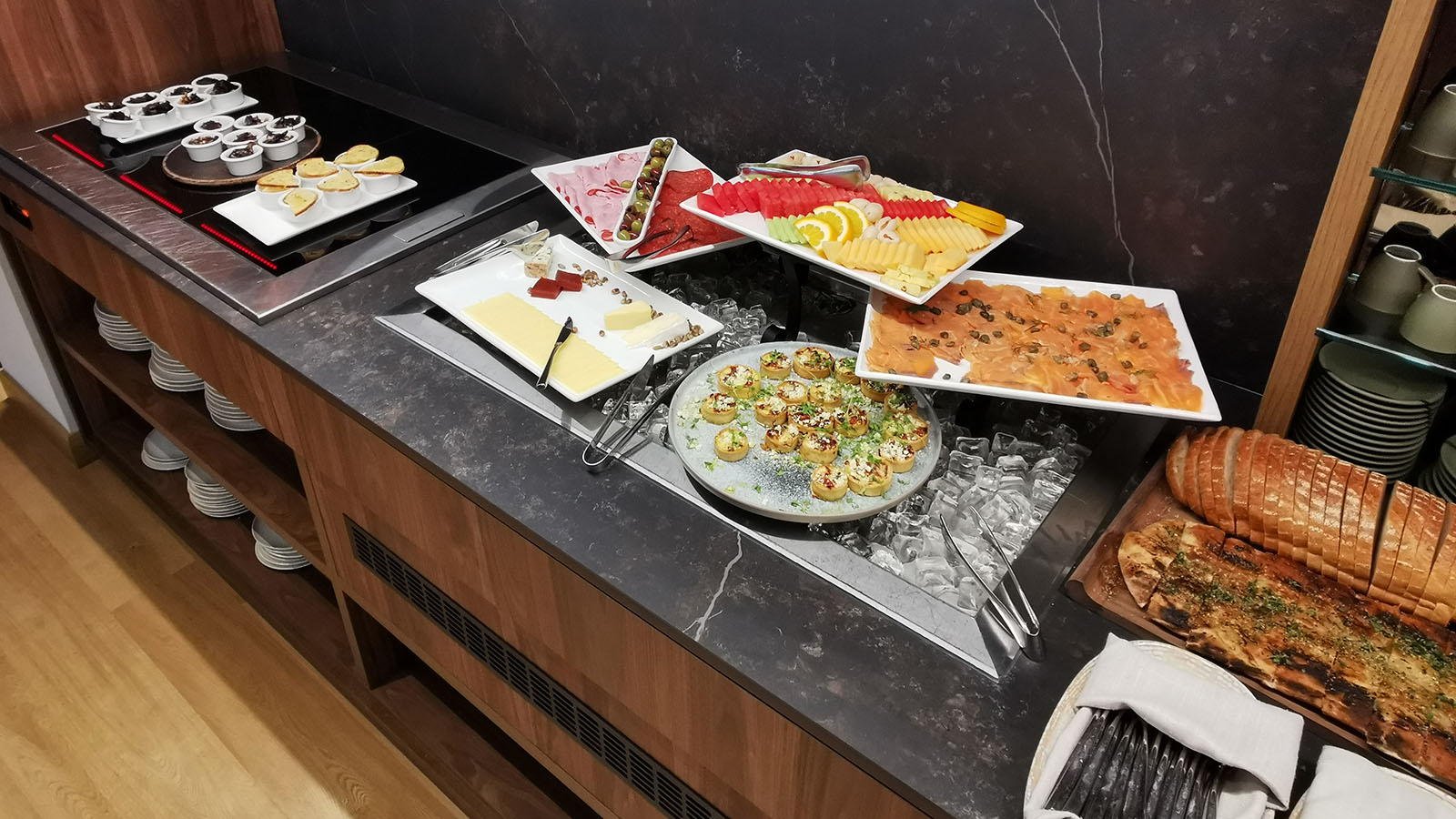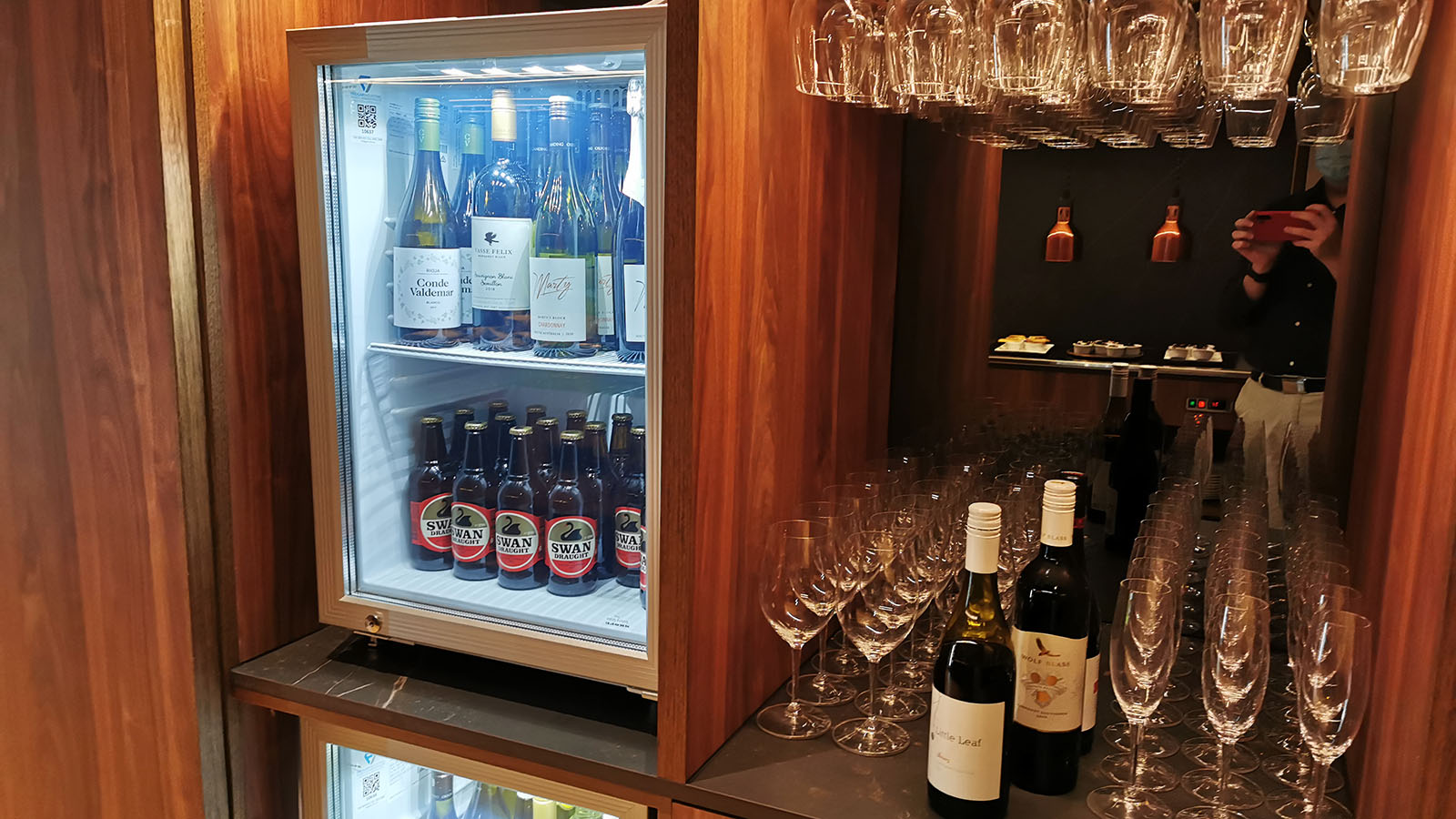 Fast-forward to the evening, and the canapés here are substantial. Across a two-night stay, my favourites included the bruschetta, prawns (crumbed one day, garlic the next) and the beef bites. A tasty focaccia on the first night was also a hit – and disappeared quickly.
As you'd expect, there's self-serve beer and wine, and I quite enjoyed the Conde de Valdemar Rioja Blanco. I also spotted the staff bringing (unadvertised) spirits-based drinks to other guests. But I didn't enquire about my usual gin and tonic, being quite content with the Spanish white.
Dining at Parmelia Hilton Perth
Until breakfast returns in the Executive Lounge, lounge guests can dine at Samuel's on Mill. There's a comprehensive buffet here spanning continental bites and hot options. There's also a pastry corner set up in what is usually the restaurant's private dining room.
I'm told that when the Executive Lounge resumes serving breakfast, guests will have the option of upgrading to the full breakfast at Samuel's for $10. But for now, it's a nice inclusion.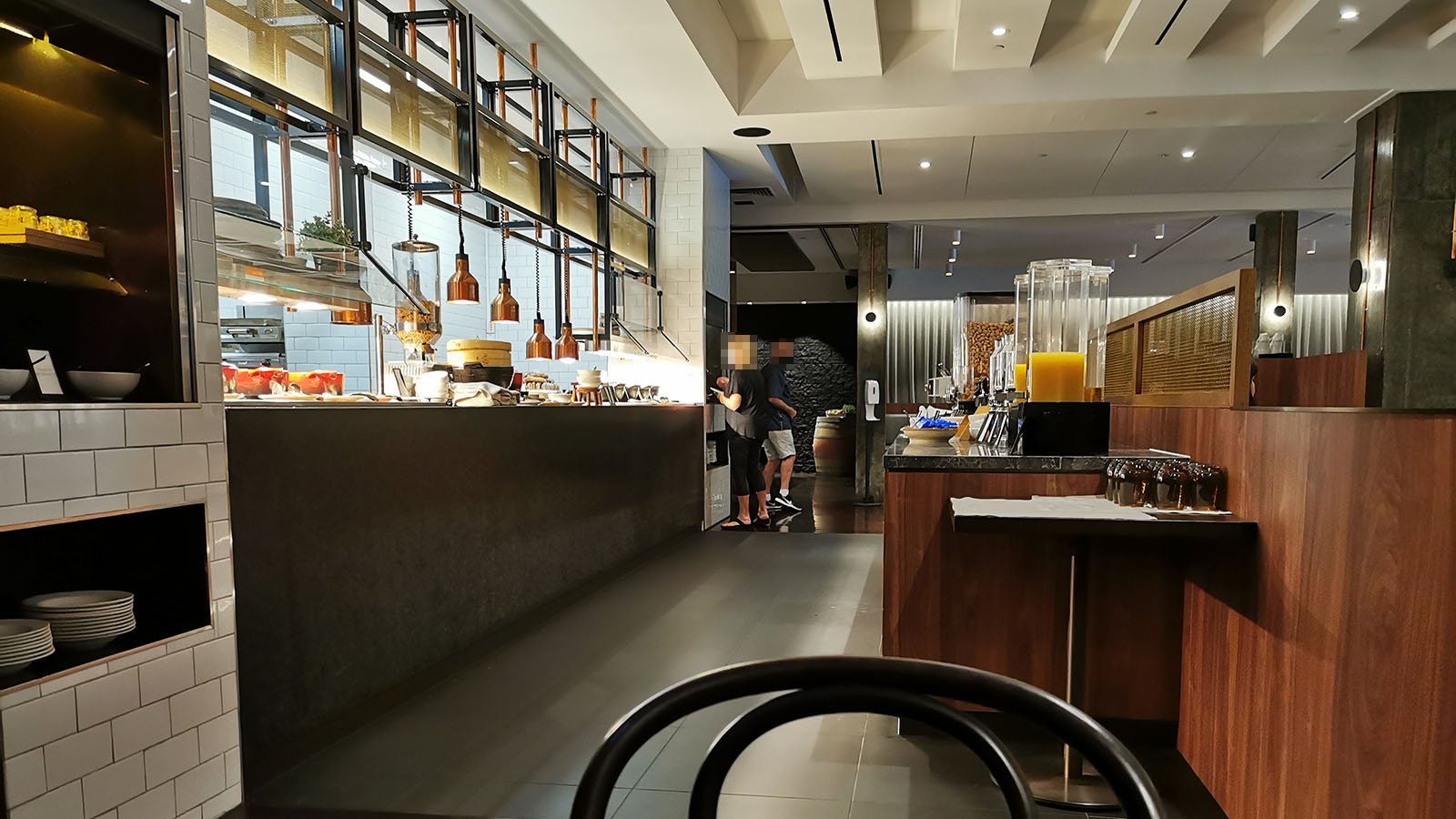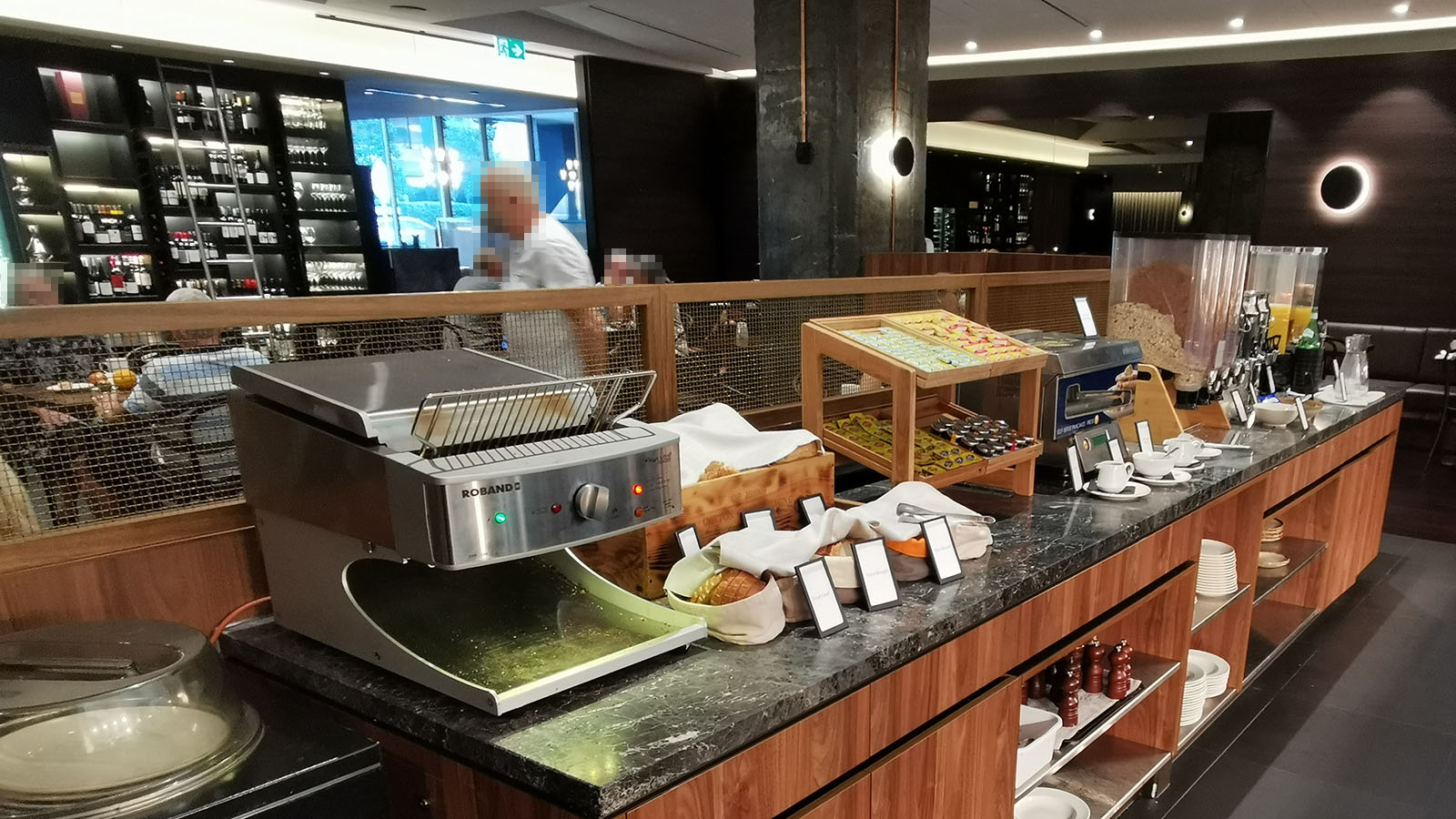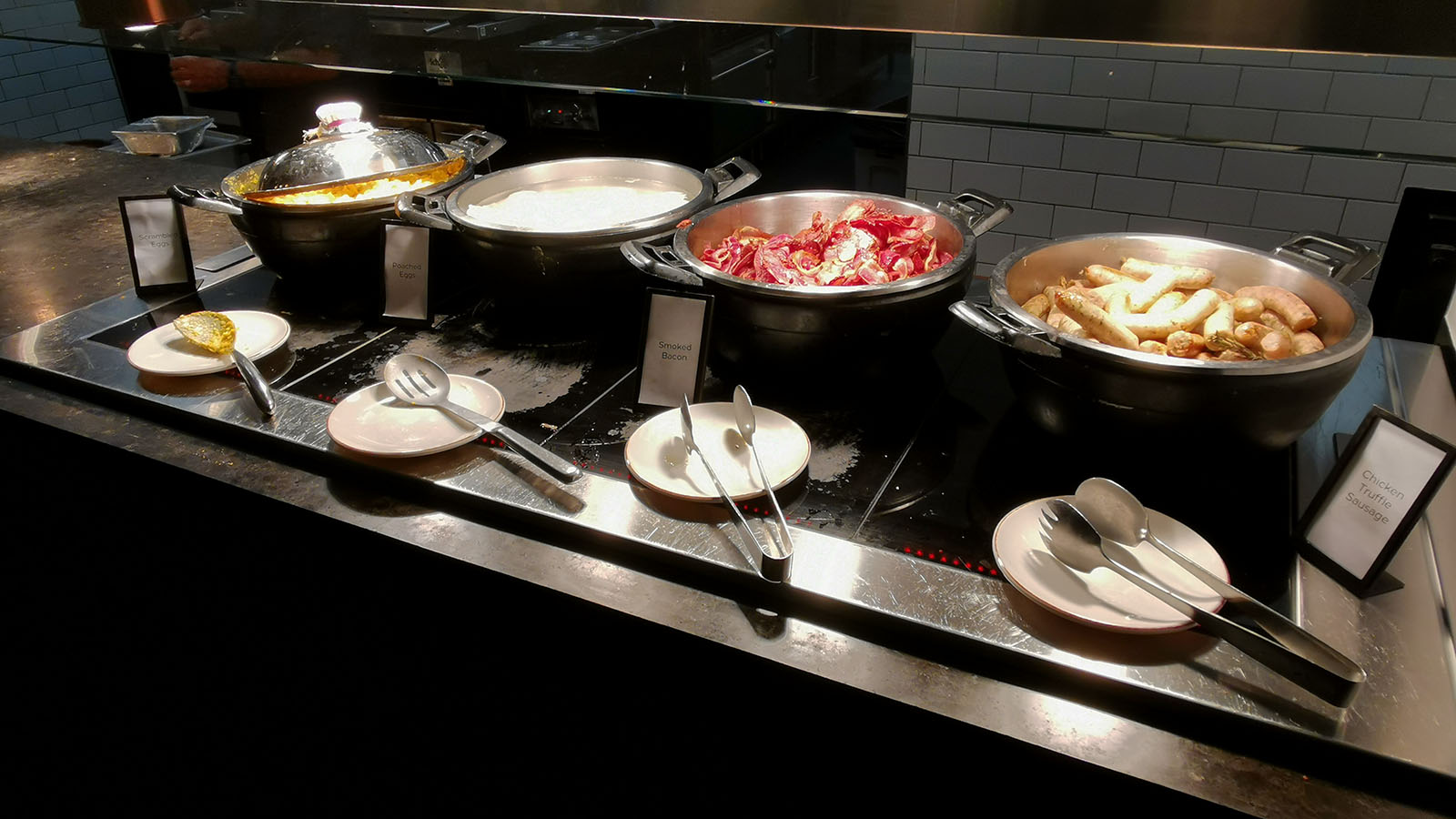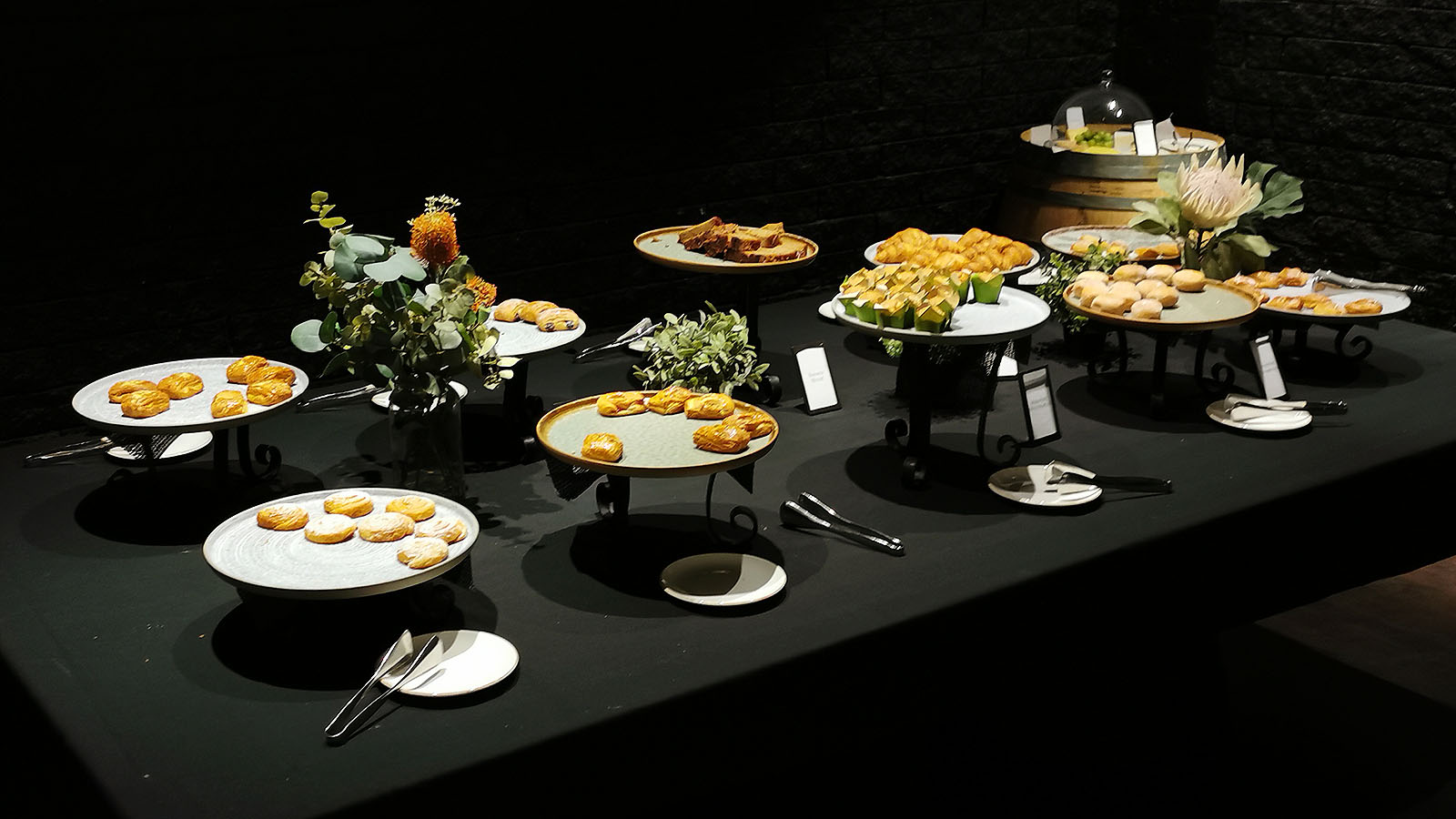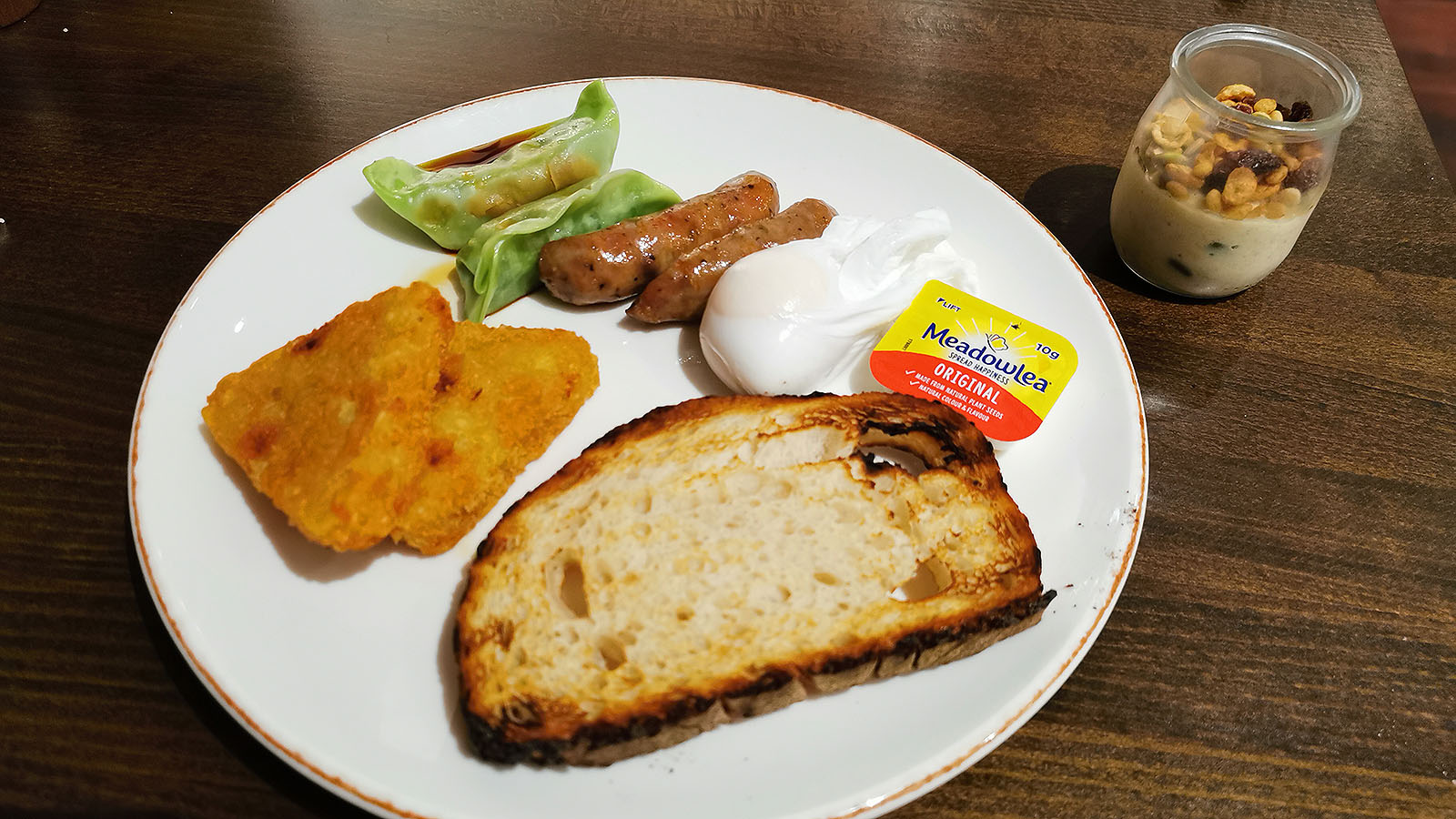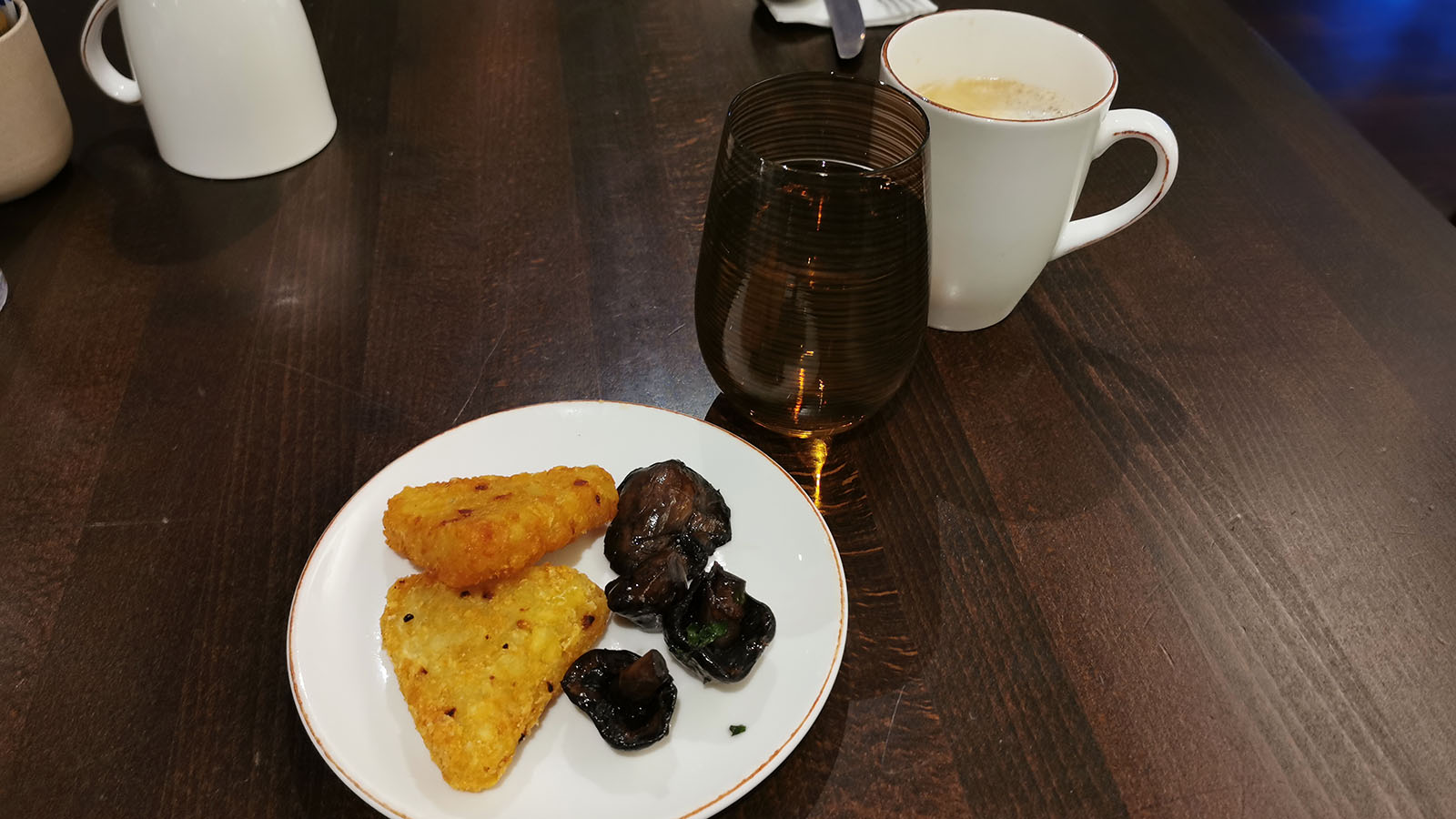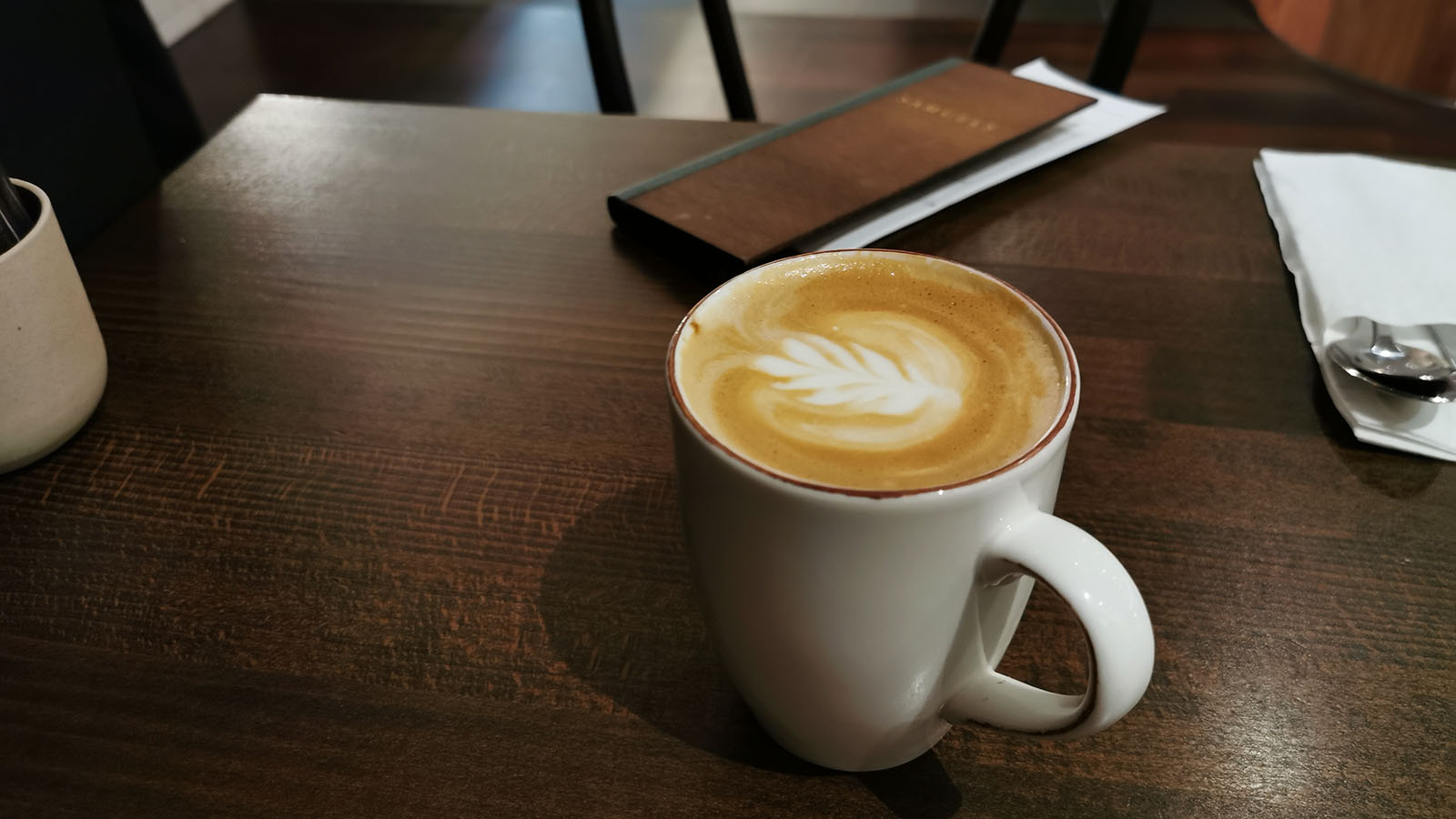 Among the hot bites, I quite enjoyed the chicken truffle sausages and the crispy golden hash browns. There's no egg chef station, although the eggs at the buffet come perfectly poached.
For your morning caffeine kick, there's a self-serve coffee machine mirroring what's in the lounge. But if you'd rather a barista-made brew, this particular upgrade costs just $3.50 – and is money well spent.
Dinner at Samuel's on Mill
Of an evening, Samuel's splits into two distinct sections: a bar and a restaurant. After enjoying the obligatory lounge canapés, I wandered across to that restaurant. Conveniently, both are on the ground floor, with the reception in between.
The menu at Samuel's revolves around local Western Australian fare and produce. And when it's been practically two years since I've been allowed into the state, it's a great place to spend my first evening in Perth.
I begin with a house signature cocktail: a Samuel's Smoked Negroni. Blending Wandering Distillery Signature Gin, Campari and Cinzano Rosso, the applewood smoke adds an element of theatre when it's poured into your glass. The orange twist makes for a nice counterbalance to a Negroni's usually bitter profile.
On the food front, the house-made rosemary bread with white bean dip is a great way to start. Served with sumac, extra virgin olive oil and leek ash, it pairs well with those smoky sips.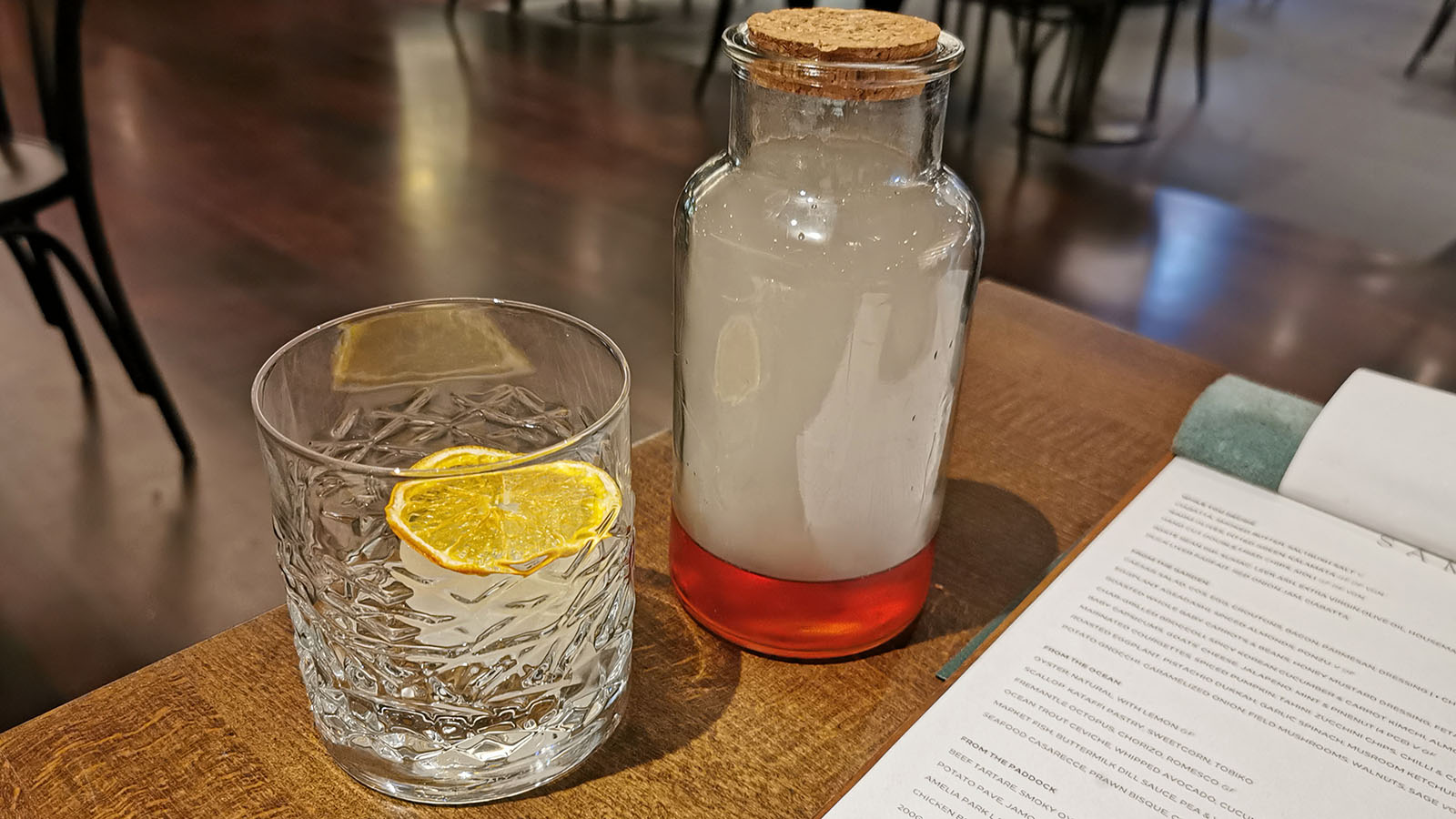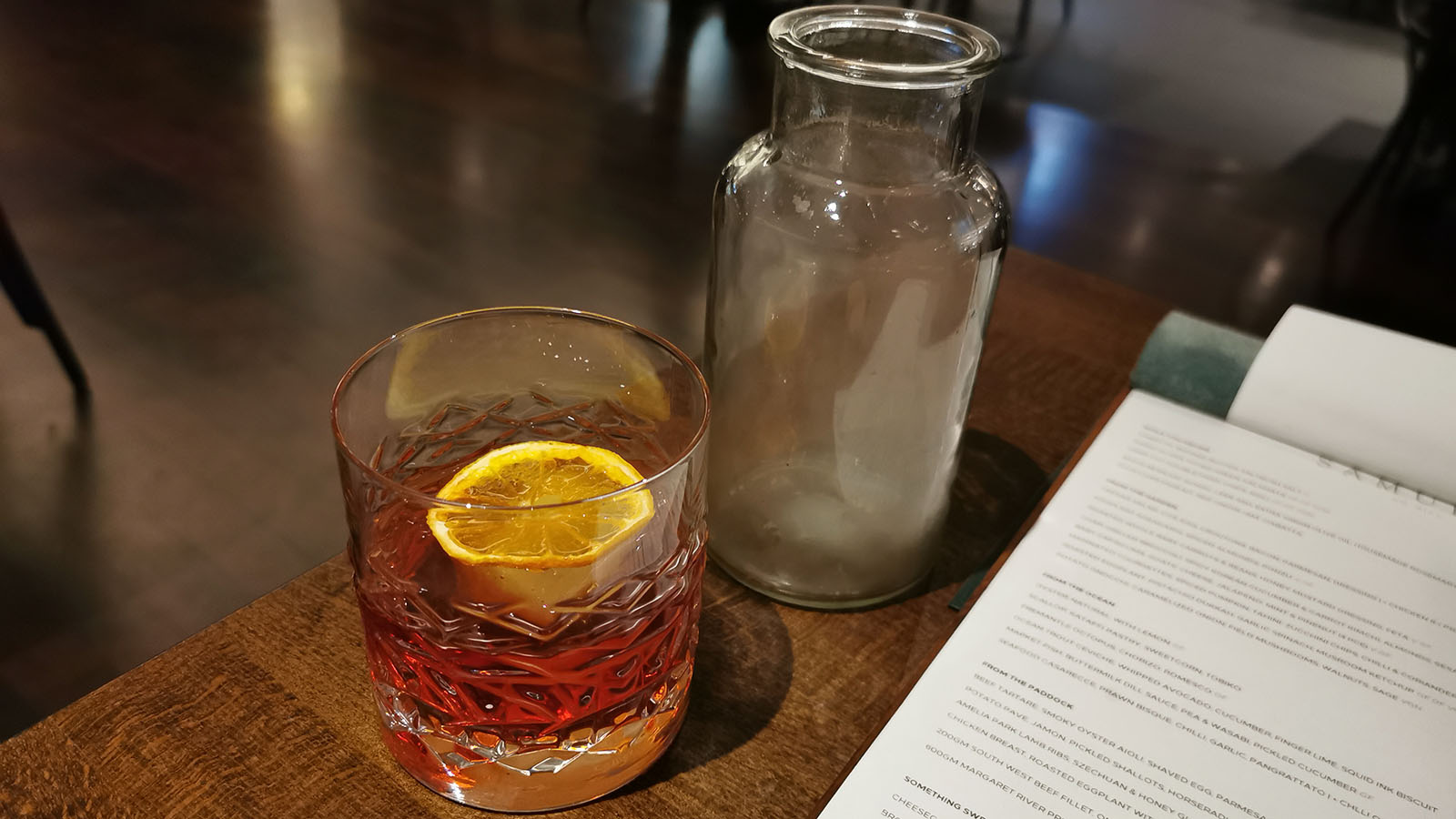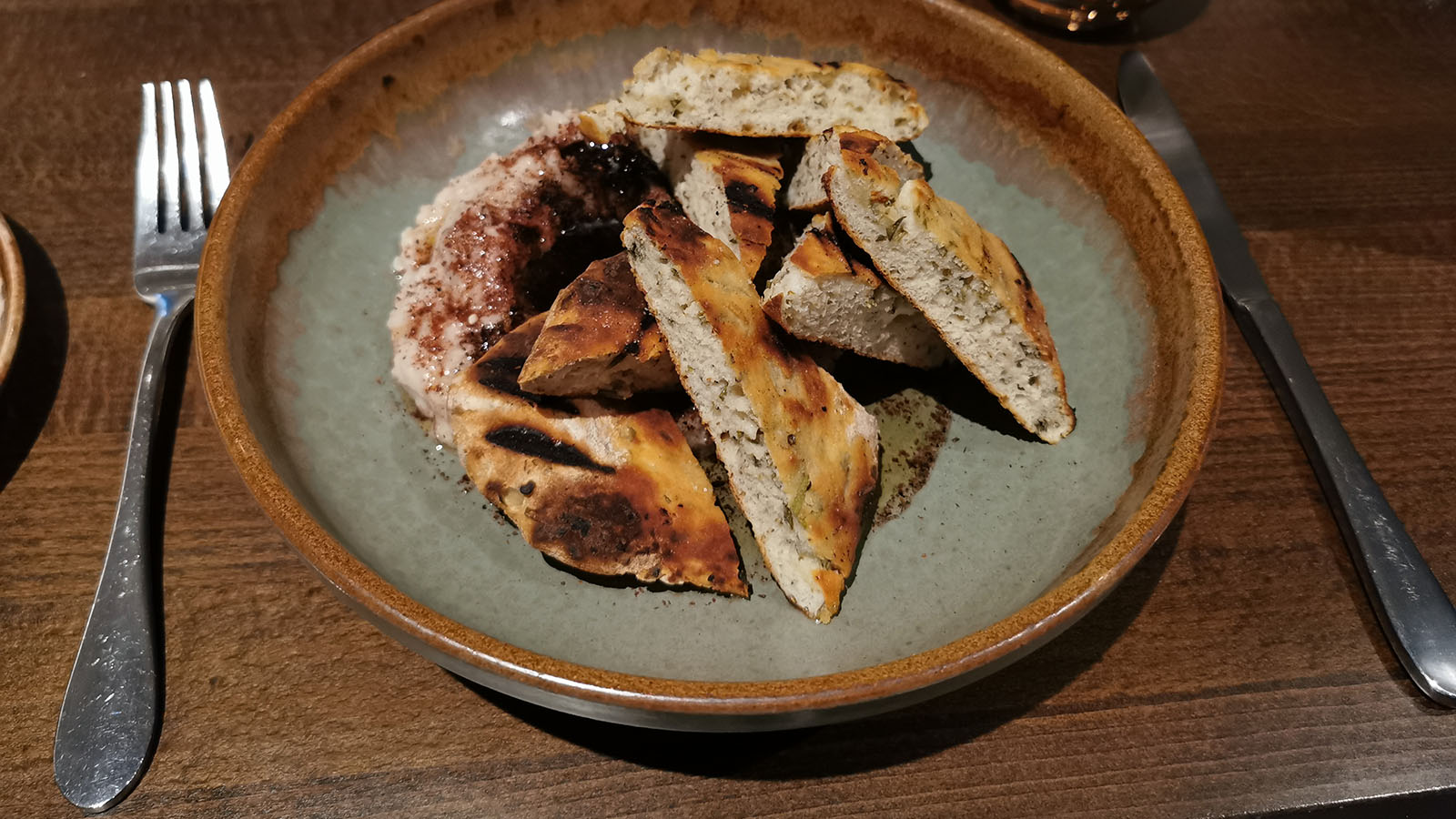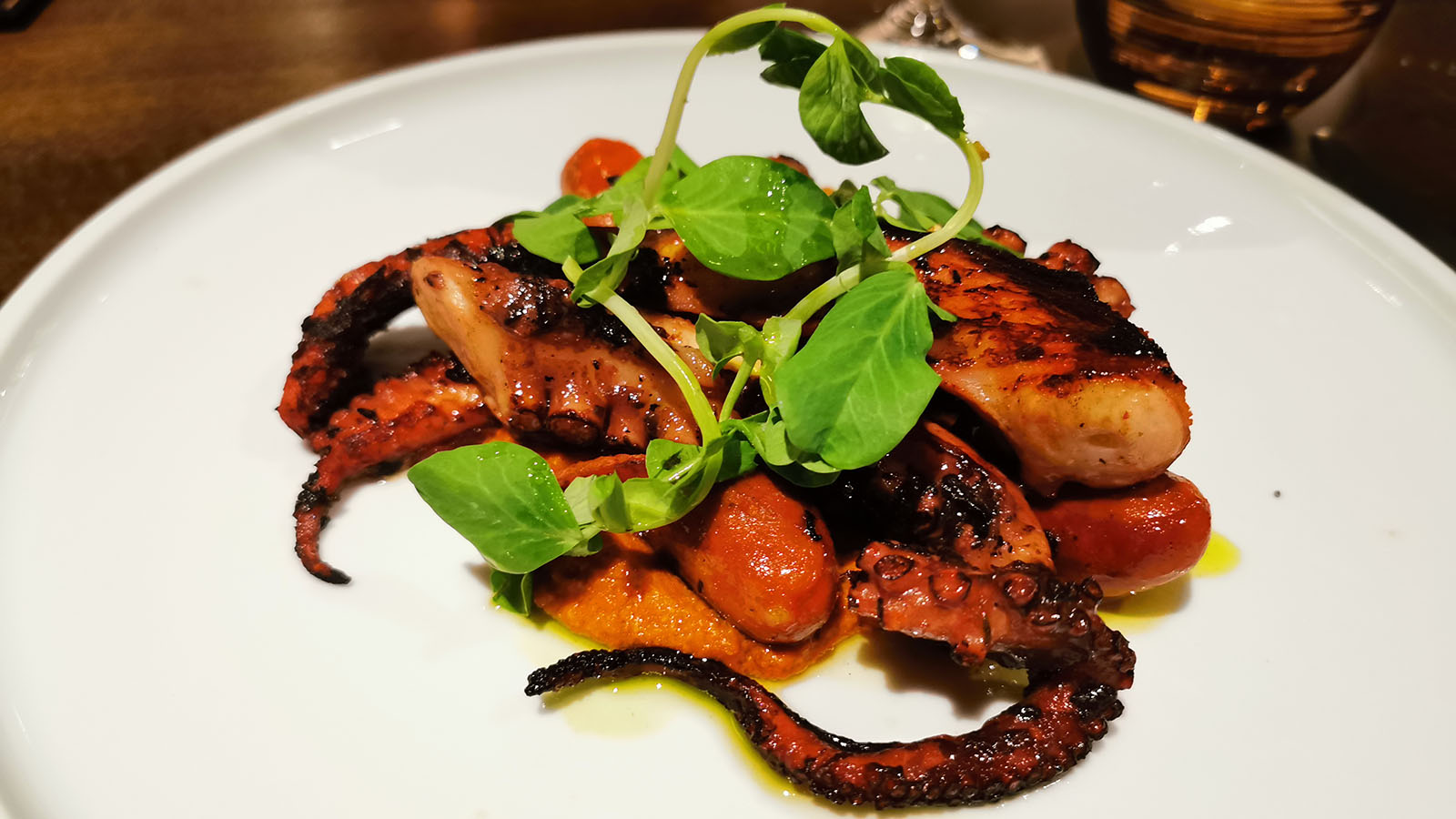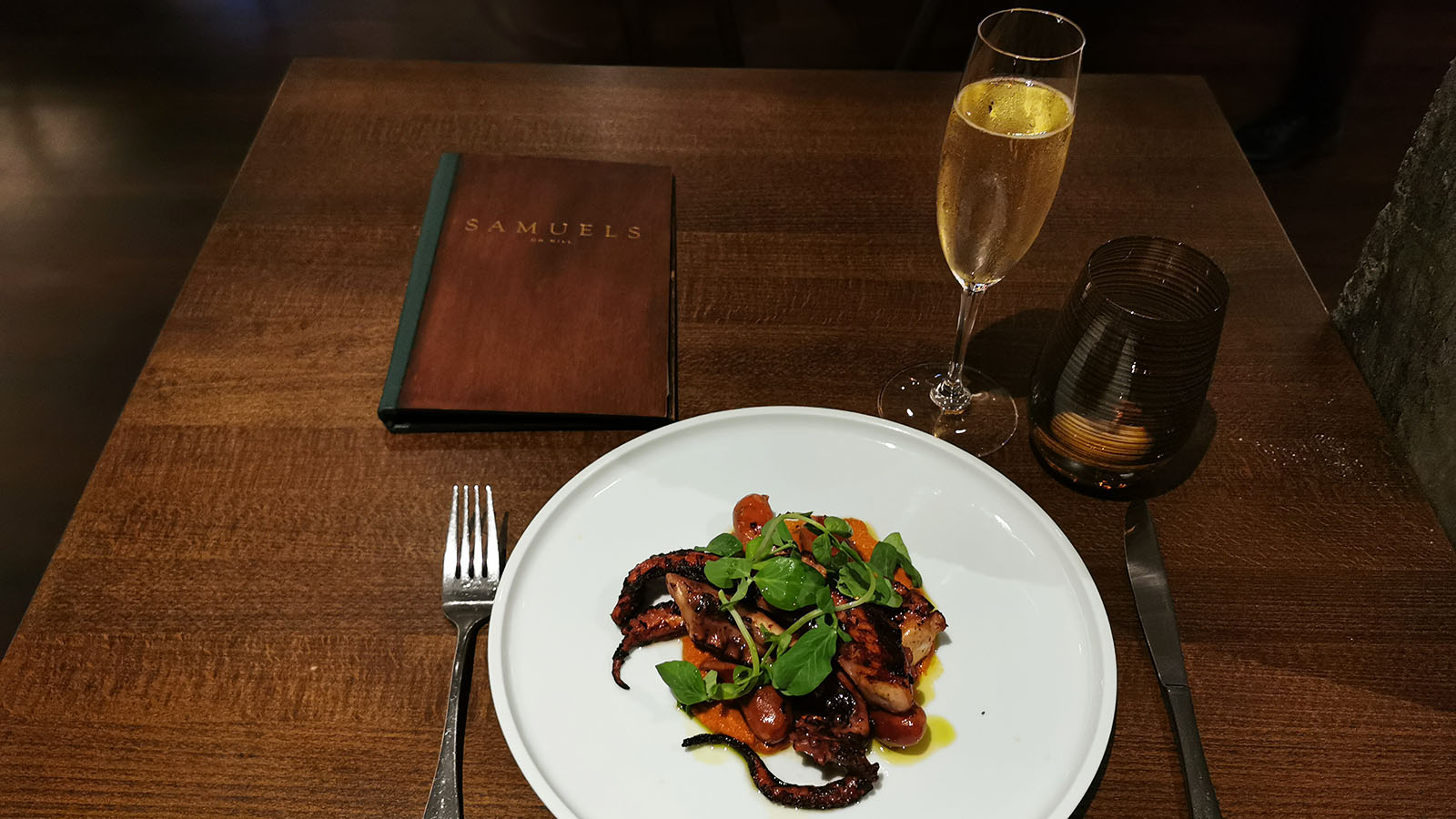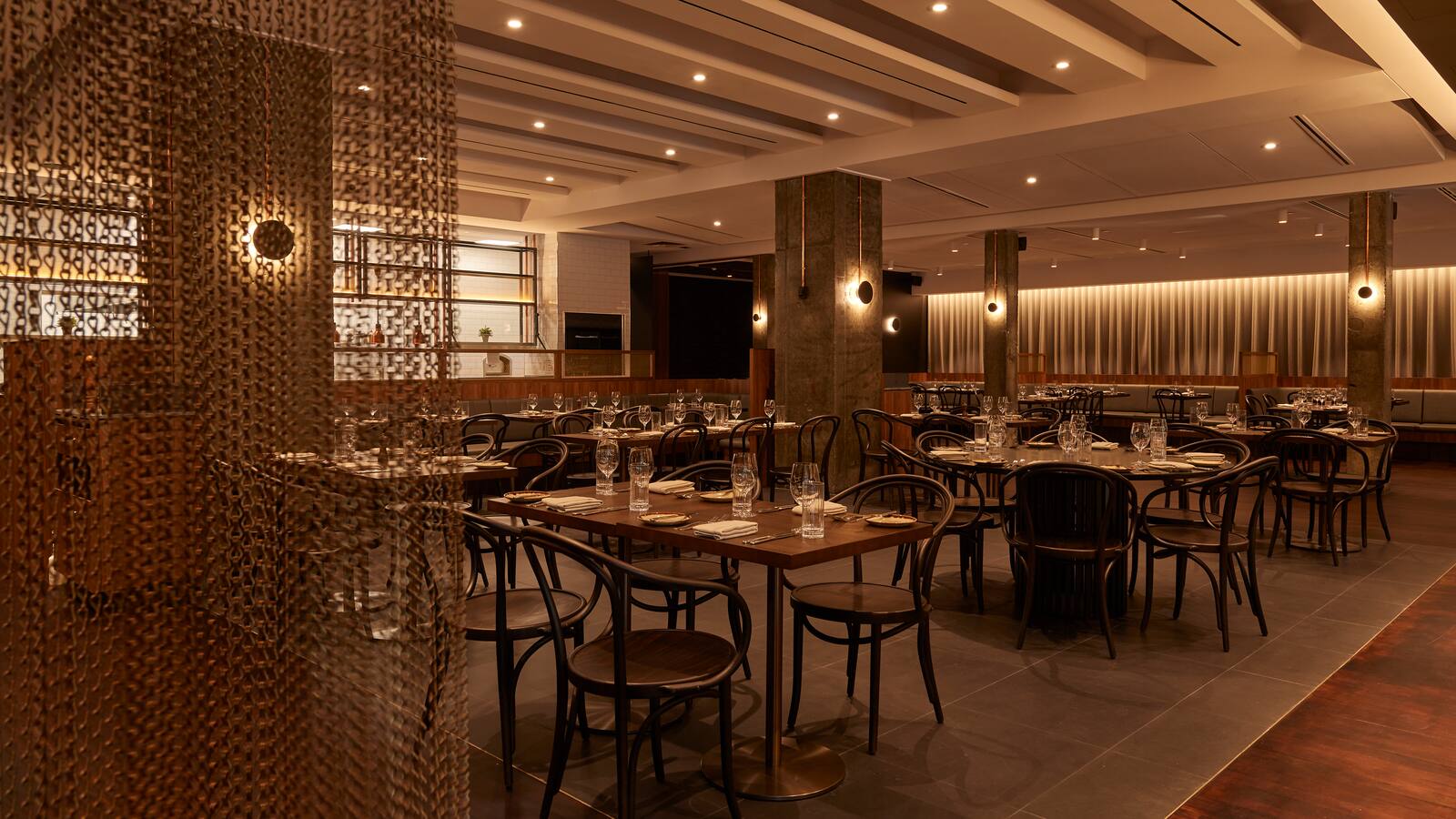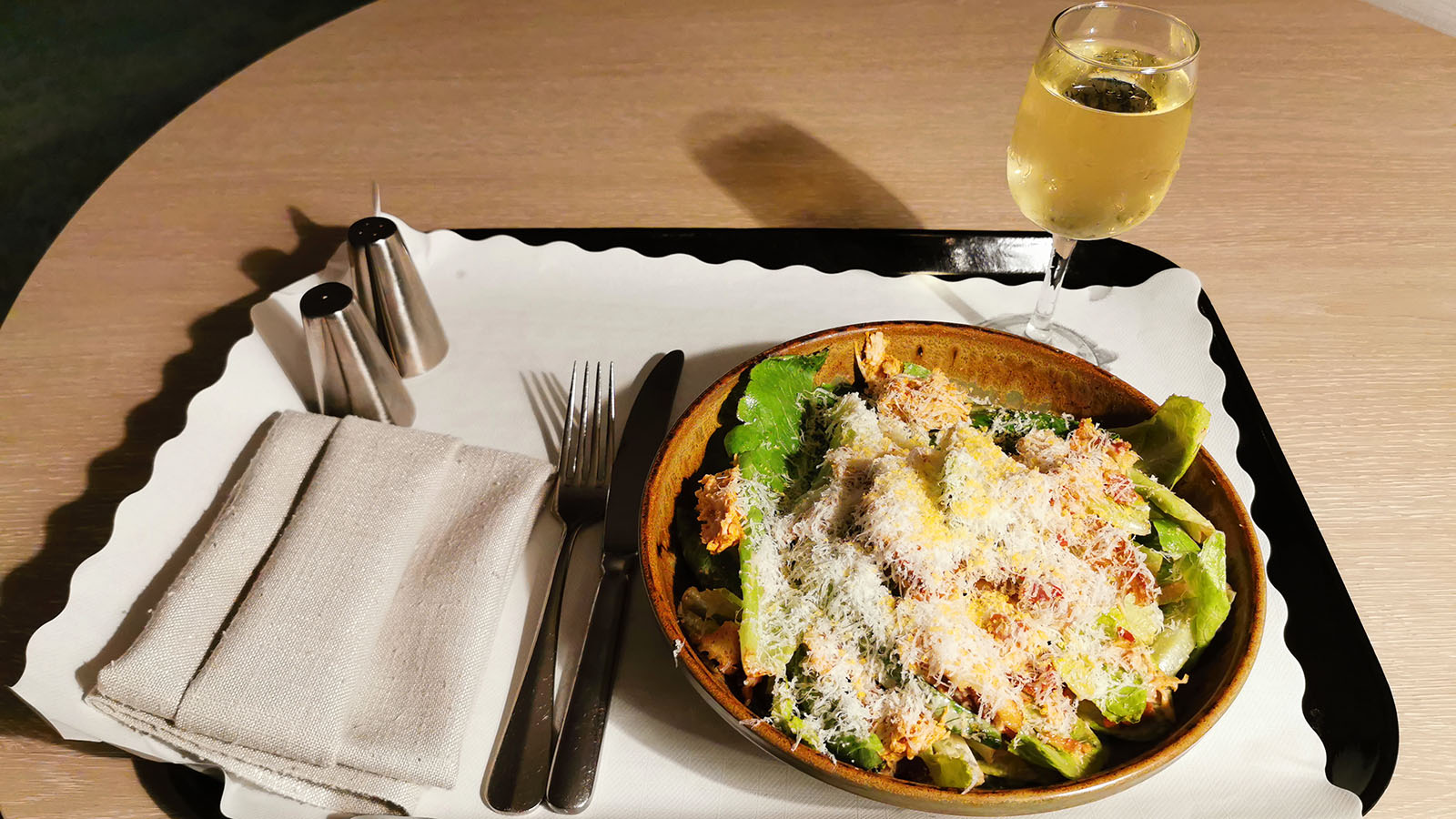 For the main, it's hard to go past the Fremantle octopus. Served on a bed of chorizo with a romesco sauce, the octopus is delightful – but the spice in the chorizo may not be for everyone. The char flavour again works well as I finish my cocktail, with a glass of Veuve Clicquot taking over from there.
The portion sizes here are respectable, especially for solo diners. So much so that I had no room left for dessert. Next time.
For a quieter night in, there's also room service. I felt like a simple Caesar salad with a glass of WA white – and that's exactly what I found on the menu.
Facilities at Parmelia Hilton Perth
When there's time to spare, the hotel's gym is ready and waiting. Staying on the same floor, I had to pass it every time I ventured to the Executive Lounge, which certainly gave me the motivation to work out!
The gym offers a good range of cardio equipment, along with free and pulley weights. Just outside, you'll also find Parmelia Hilton Perth's pool.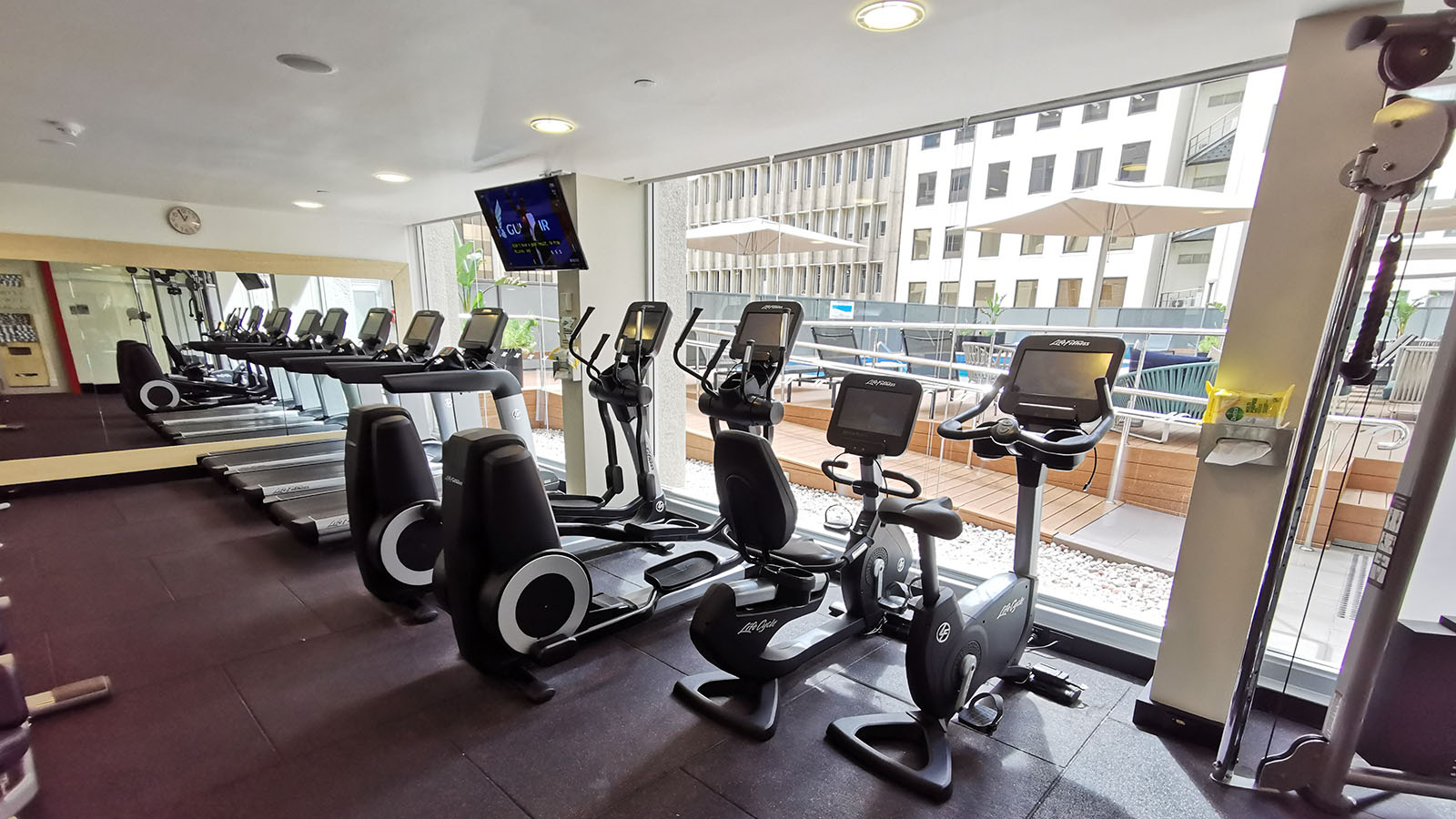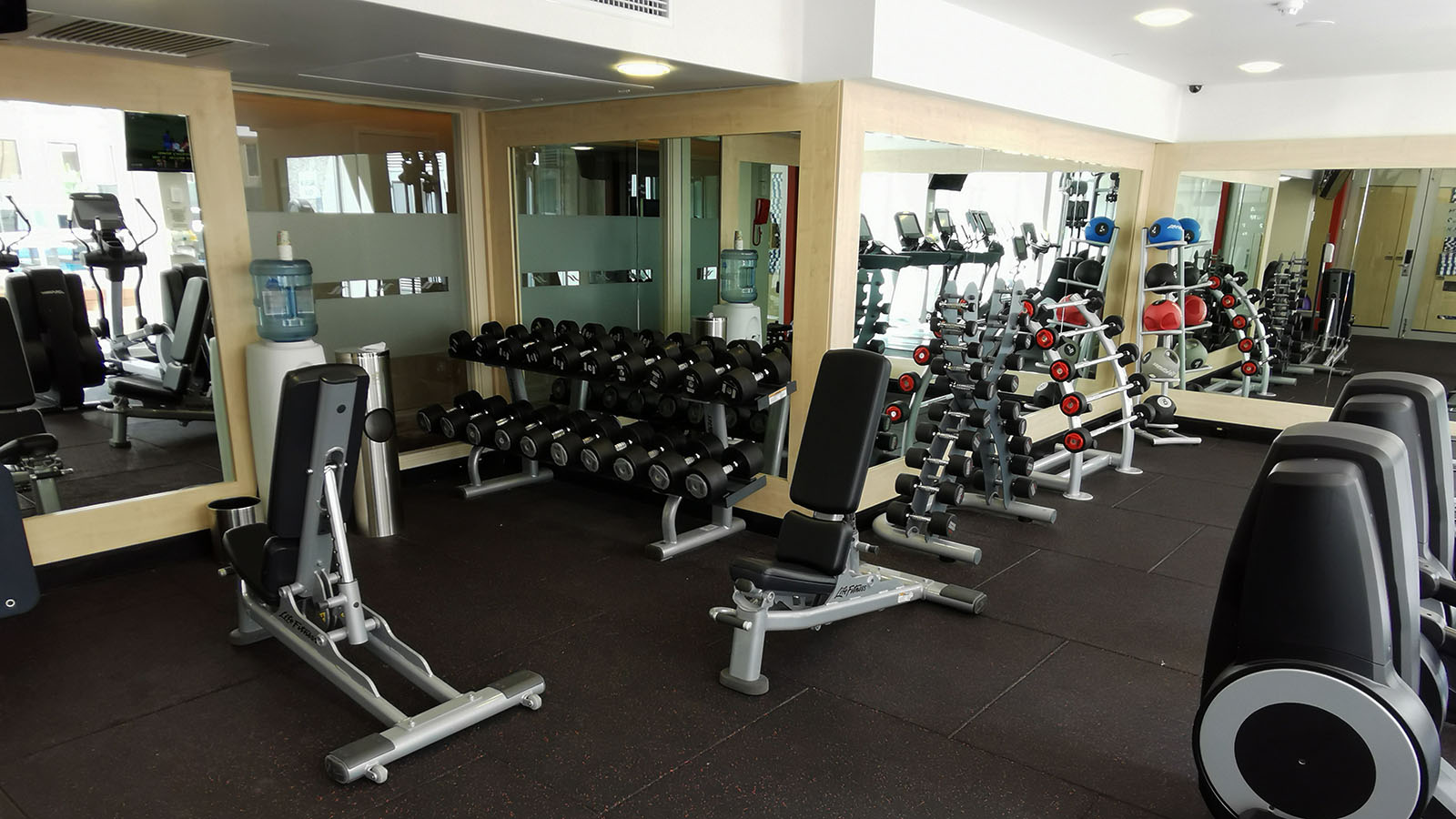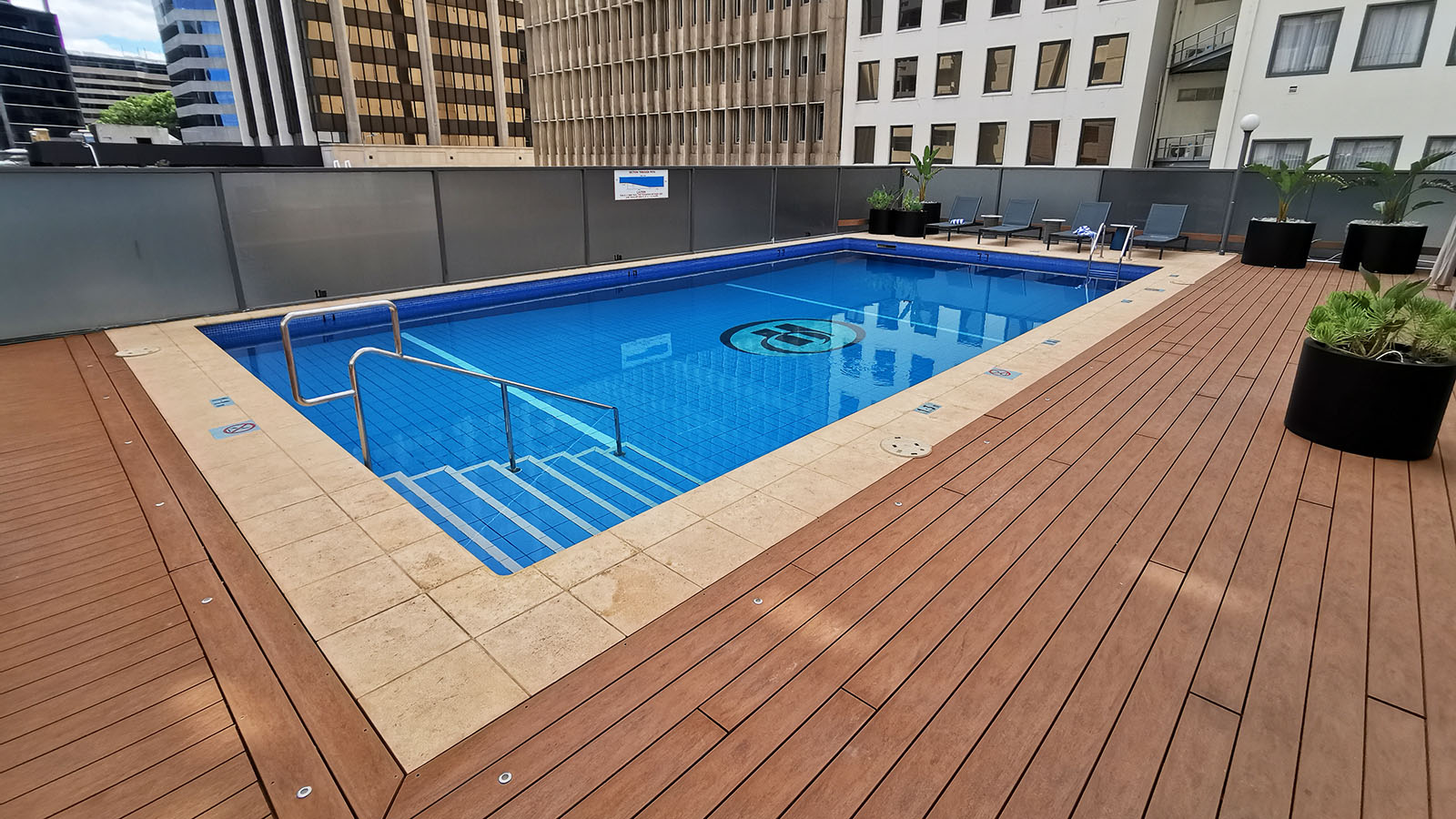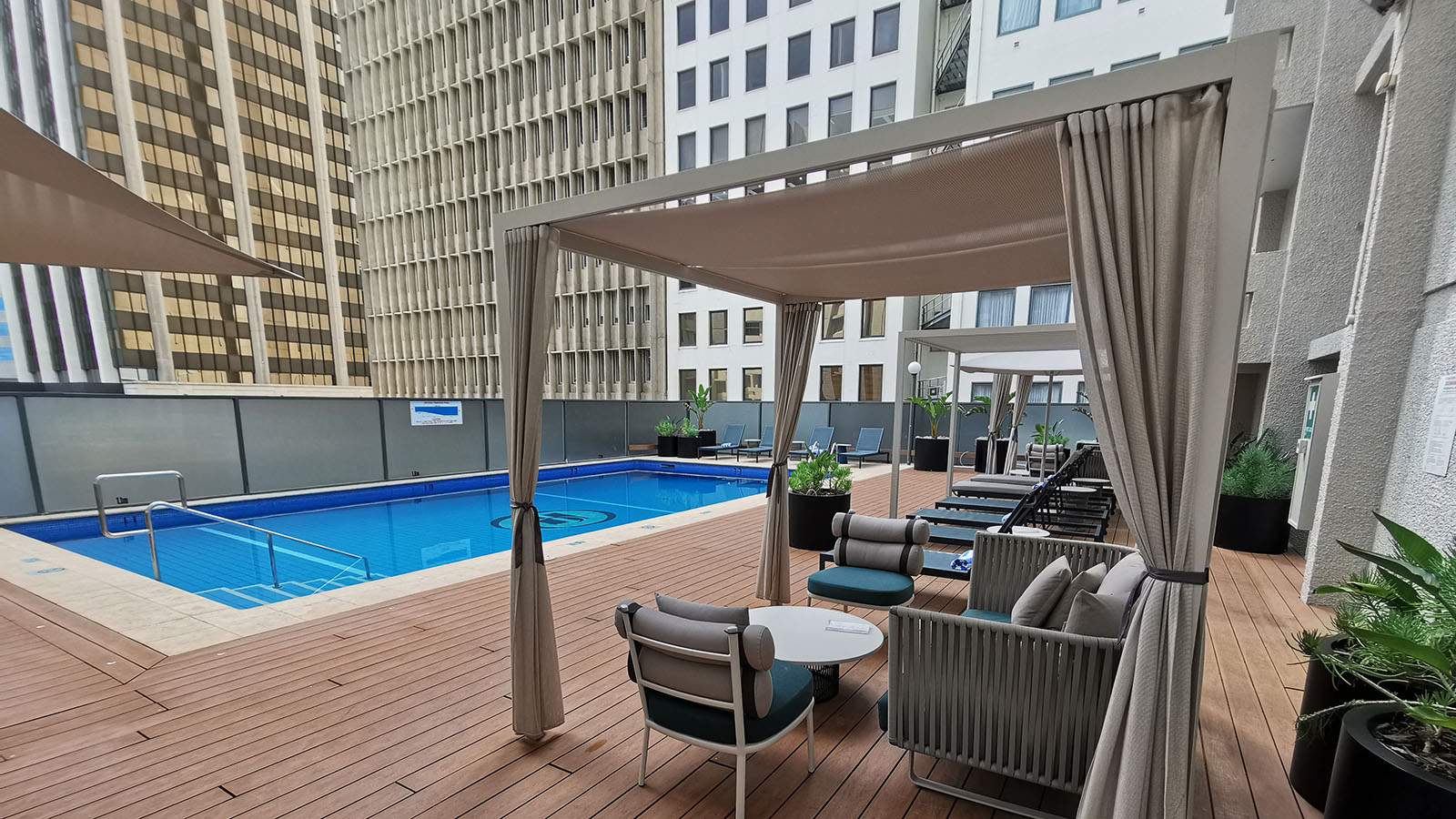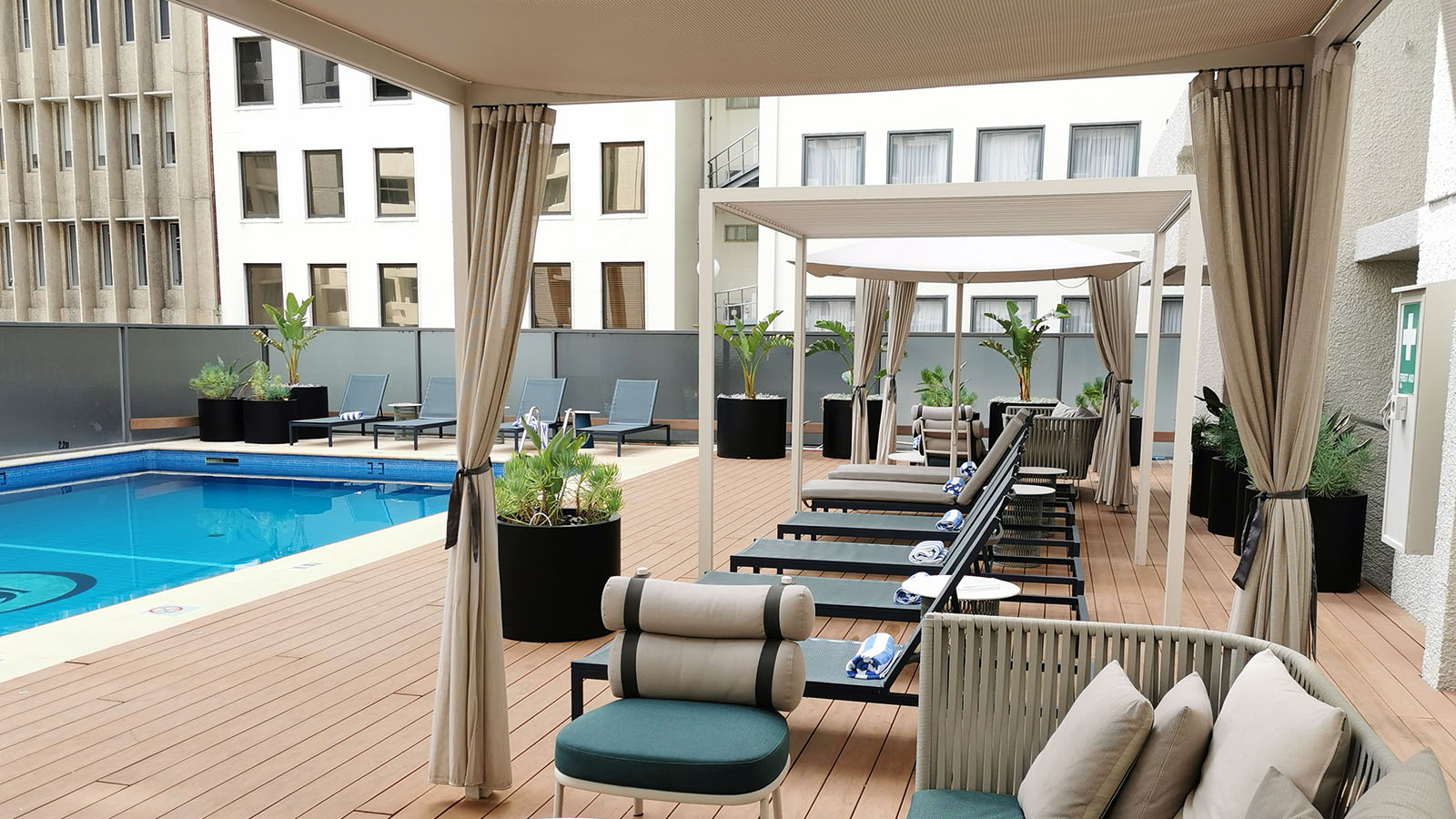 The waters here cater for both a casual splash and your daily laps. Stairs on one side handily serve as a subtle separation of the two. If you have time to unwind, the pool deck can be a great place to relax. Cocktails by the water, anyone?
Earning and spending points at Parmelia Hilton Perth
With the Parmelia Hilton Perth attached to the Hilton Honors loyalty program, you'll be able to earn and spend Points when booking direct. This includes your room rate, as well as other eligible spending charged to the room account such as drinks and dining.
If you have elite status with Hilton Honors, you'll collect even more Points as below.
| | | |
| --- | --- | --- |
| Hilton Honors earning rates by tier | Points bonus | Total earn rate |
| Member | – | 10 Points per US$1 |
| Silver | 20% | 12 Points per US$1 |
| Gold | 80% | 18 Points per US$1 |
| Diamond | 100% | 20 Points per US$1 |
When booking using those Points, rates may change from stay to stay. That's because Hilton Honors uses dynamic pricing, whereby the asking cost using Points can fluctuate in line with cash room rates.
But even so, those Points don't have a fixed cash value. Some Points-based bookings can provide better value than others. Here's a quick illustration of how many Points you'd need for an overnight stay in mid-May. We've compared that against the lowest flexible cash rate available to Hilton Honors members on the same night.
| | | | |
| --- | --- | --- | --- |
| Spending Hilton Honors points at Parmelia Hilton Perth | Points required | Cash rate (same night) | Value per Point (AUD) |
| Queen Hilton Guestroom | 38,000 Points | AU$217 | 0.571c |
| King Executive Room | 90,000 Points | AU$312 | 0.346c |
| King Premier Suite | 167,000 Points | AU$578 | 0.346c |
From above, the best value comes from using Hilton Honors Points to book the entry-level room type. Hilton calls this a Standard Room Reward. Using Points for a higher-category option – a Premium Room Reward – doesn't stretch those Points as far.
Need a few more Hilton Honors Points? You can often buy them at competitive rates. In Australia, you can also convert American Express Membership Rewards points into Hilton Honors Points at a 2:1 rate.
Summing up
On the whole, the refreshed Parmelia Hilton Perth hotel comes as a welcome upgrade for travellers to the WA capital. Now with an Executive Lounge, it has added appeal to top-tier Hilton Honors members as well.
Certainly, issues with the lighting became bothersome during the stay: at least, in this particular room layout. But they're not hard problems to fix. A few more bulbs and some tweaks to those existing timers would make the experience better for future guests.
And fortunately, what the hotel saved on lighting has certainly been reinvested in air conditioning. During a toasty week in Perth, the system's unwaveringly cool breeze was always great to come back to.
Photography by Chris Chamberlin, who stayed as a guest of Parmelia Hilton Perth. Feature image courtesy Hilton Hotels & Resorts.
---
Stay up to date with the latest news, reviews and guides by subscribing to Point Hacks' email newsletter.
Parmelia Hilton Perth
was last modified:
August 31st, 2022
by