Recent changes to Virgin Australia's Velocity program have caused me to reflect on my own point-collection habits, which are currently skewed towards Qantas Points to a signficant degree.
While the choice was not deliberate at first, there are five major reasons Qantas Points have been my preferred currency to date. I'll explore these in this article, along with some downsides to keep in mind when your main points balance sits with one airline.
Note that this is an opinion piece, which allows different points of view to be shared and discussed, and is best read in conjunction with opposing ideas in this post and this post. Let us know what you think in the comments!
1. Ease of earn
When I entered the points game, Qantas Points was the dominant currency in Australia, making it my first port of call. Since then, every credit card I have held has earned Qantas Points on purchases, often with significant sign-up bonuses.
Outside of finance, the ability to earn Qantas Points from hotel bookings and Airbnb stays to rideshares, shopping in-store at Woolworths and with online merchants, dining, car hire and more makes it very easy to keep building a balance.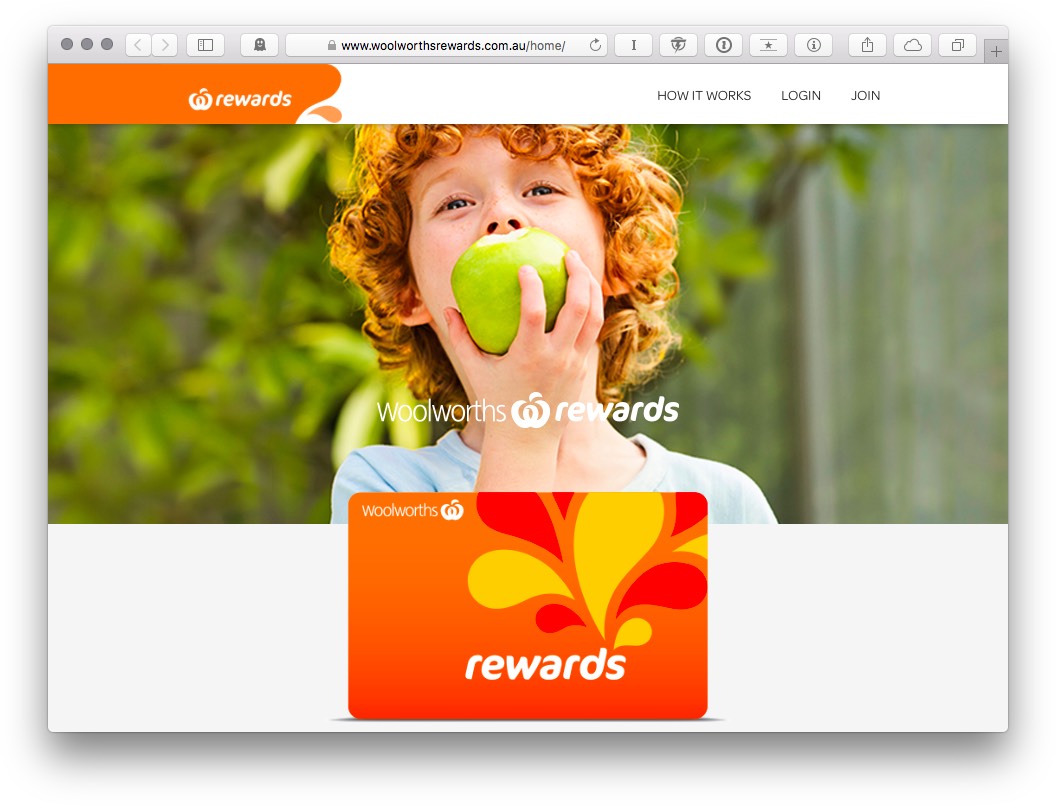 You can opt to automatically convert your Woolworths Rewards points to Qantas Points, helping to keep your Qantas Points balance from expiring
While my Velocity Points balance is incrementally growing—thanks mainly to fuel purchases at BP—the breadth of Qantas' points-earning partners has made it far easier for me to build a points balance with them.
2. Qantas' superior network and (arguably) better product
About half of my redemptions and upgrades are in domestic Business Class, for which Qantas has one of the best products in the world. Consistently targeting longer flights between my home base of Perth and the East Coast, I am generally able to find two seats for a trip planned well in advance.
Qantas' A330 Business Class seat is a fantastic, and readily available, redemption target
While Virgin Australia's A330 product is also fantastic, the simple fact that fewer Virgin planes are in the air between Perth and the East Coast (and between the East Coast and international destinations) means that in my experience at least, I have found less availability of those fantastic seats.
3. oneworld and other airline partners
Qantas' membership in the oneworld alliance and their additional partners, including Emirates, creates a huge range of additional redemption opportunities, unrivalled by Virgin Australia and Velocity.
Qantas' partners like Japan Airlines add to a huge range of redemption opportunities
Redeeming Qantas Points with some of these partners, such as American Airlines, can also allow you access to redemptions with significantly lower surcharges than on Qantas' own flights.
Whilst Velocity members indirectly have access to redemptions on Star Alliance airlines through their partnership with KrisFlyer, transfers to KrisFlyer will become more expensive in 2019.
4. You can fly around the world
My current aspirational redemption is for a oneworld Classic Flight Reward, which can deliver you up to 35,000 miles of travel for 140,000/280,000/420,000 points in Economy/Business/First Class.
Note that as a result of the changes to the Qantas Frequent Flyer program on June 2019, the points required for an Economy Class Qantas round-the-world award has slightly reduced to 132,400 points, while both Business and First Class have increased to 318,000 and 445,000 points respectively.
The Qantas Oneworld Classic Reward allows a multi-stop ticket for a fixed points price
With access to all oneworld carriers, 16 flights and 5 stopovers, this is a fantastic redemption target and excellent value use of Qantas Points.
We have also recently studied how you can get extra value by starting these rewards overseas, both in adding extra destinations into one redemption and in saving a significant amount in surcharges compared to originating in Australia.
5. The golden handcuffs
I originally earned status with Qantas due to work travel, and lounge access meant I then directed personal travel to Qantas and oneworld airlines—as is the case for many business travellers.

Progressing through Qantas' status levels make it hard to adjust points earn to other programs
However, now that my status has lapsed, I will likely transition to a flexible points currency, like American Express' Membership Rewards when my Qantas Points balance is used.
The downside to focusing on Qantas Points
Three main downsides come to mind with focusing points earn with Qantas.
The first is that many redemptions do attract large surcharges—in particular, long-haul Qantas flights. That may be a factor in Velocity announcing that they will be adding 'Carrier Charges' to all Virgin Australia flights as well as Delta flights between Sydney and Los Angeles from January 2019 onwards.
Secondly, amassing a number of points with any inflexible program means that you're 'locked-in' if they make changes—similar to what Velocity have just done.
Finally, the popularity of Qantas Points means that there are more people competing for redemption opportunities, meaning finding award seats is unlikely to get easier moving forward.
Summing up
Being Australia's most popular points currency, Qantas Points are easy to earn and relatively easy to redeem and unlock access to a range of partner airlines that are very relevant to points-savvy travellers.
That is why, for now at least, I am happy to be earning Qantas Points over their main competitor.
Are you collecting Qantas Points, or have you converted to another currency? Let us know why in the comments section below.
Opinion piece: five reasons why I prefer to collect Qantas Points rather than Velocity Points
was last modified:
October 20th, 2020
by