This Indian rideshare app Ola is an alternative to Uber and has been aggressively marketing to the Australian public.
Current Ola offer
If you live in Sydney and have never used Ola, try entering promo code SYD50 to get 50% off all rides (up to $10 each ride) for the first 30 days. You'll need to sign up before 15 March.
This promotion came out on the Ola Facebook page (but has an incorrect end date of 31 January 2019 in the animation):
This may also work for Ola's other cities, so try:
MEL50
BNE50
PER50
OOL50 (not sure about this Gold Coast code)
CBR50 (also unsure)
There is one report that the Perth code works for 15 rides per person and expires on 17 March.
I used Ola extensively when visiting family in Melbourne over Christmas. I used promo code MEL50 back then and it was more economical (and faster) than using public transport.
It seems that this promotion is limited to new users, but I think it would be worth everyone trying.
Note that Ola does not have any frequent flyer points-earning partnerships.
You can download the app here.
H/T: OzBargain
---
In this guide
This guide crunches the numbers on earn rates for ingogo, Uber and Blacklane, and provides advice on which one you should direct your business to in order to rack up the most value in frequent flyer points.
First: the numbers
| Car service | Frequent flyer program | Earn rate | Points earn on an AU$25 ride | Important notes |
| --- | --- | --- | --- | --- |
| ingogo | Qantas Frequent Flyer | 1 point per AUD spent | 25 | |
| Uber | Qantas Frequent Flyer | 1-3 points per AUD spent (depending on Qantas status) | 25-75 | Only to/from selected Australian airports and must link your Qantas and Uber accounts |
| Blacklane | Various* | 2 points per USD/EUR/GBP spent | 29-36 (depends on currency conversion) | |
You can see here that it is hard to compare simple earn rates when there are different frequent flyer programs and currencies at play. And that's not to mention that the services provided by each business varies.
Services provided
ingogo
ingogo offers 1 Qantas Frequent Flyer point per AUD spent, with a fixed-rate model.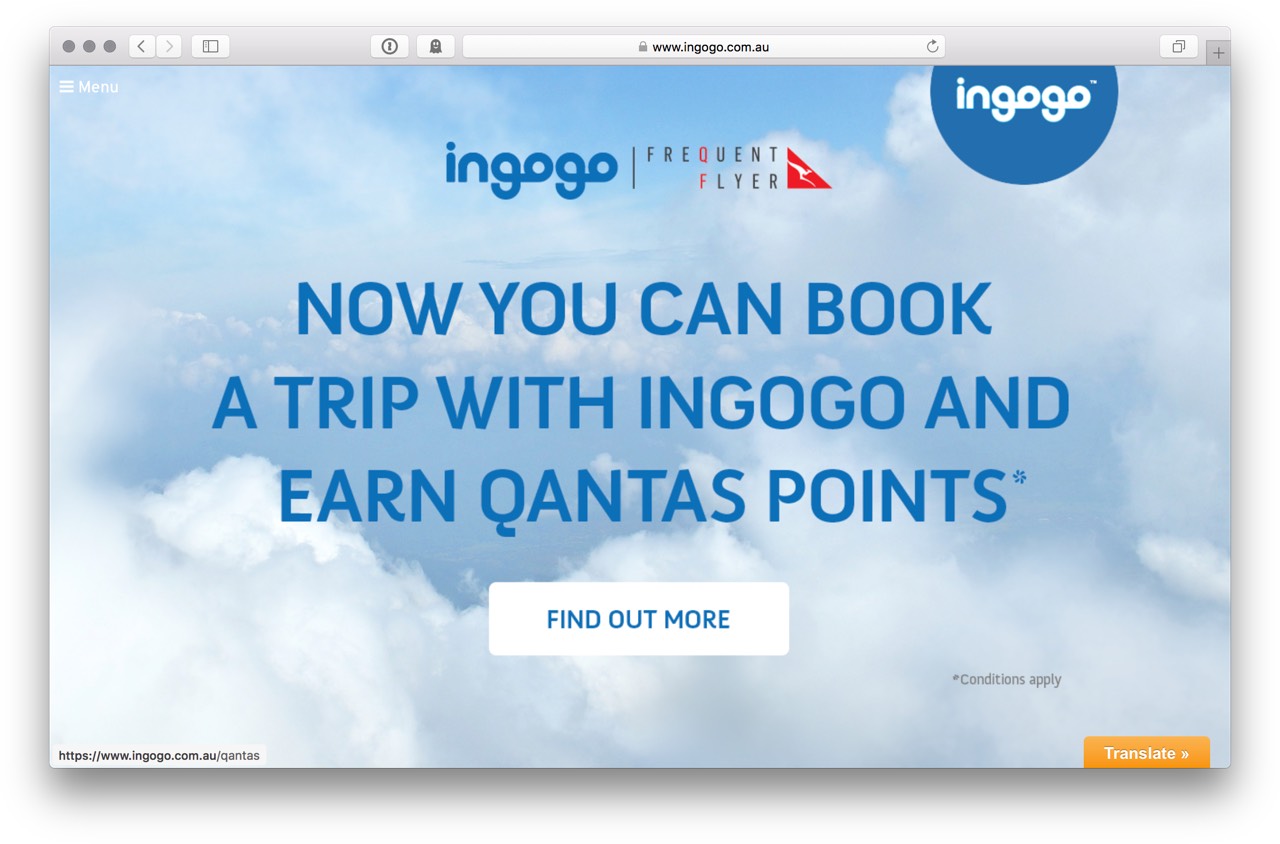 This means that ingogo may be a good choice for peak periods with a lot of traffic.
More information: our guide to the ingogo-Qantas Frequent Flyer partnership
Uber
There are currently seven types of Uber services you can request in Australia.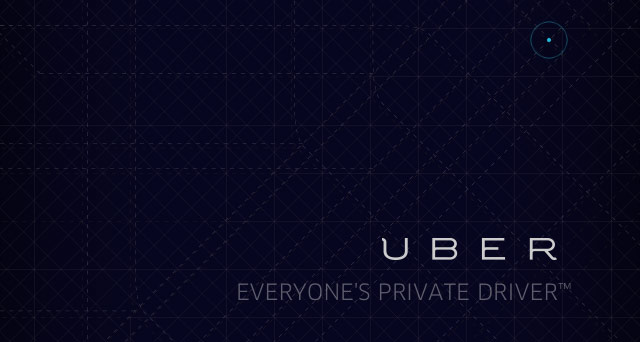 From cheapest to most expensive, here they are:
UberX: the low-cost option, with up to four seats in cars manufactured from 2008 onwards, e.g. Toyota Prius, Honda Accord
UberXL: up to seven seats in a 4WD or minivan, e.g. Toyota Prado, Jeep Grand Cherokee
UberSUV: like UberXL but upscale
UberSELECT: mid-tier luxury sedans, operated by drivers with a minimum 4.6 rating
UberBLACK: a step up from UberSELECT, in registered premium black cars, e.g. BMW 5 Series, Jaguar XF
UberLUX: roughly double the price of UberBLACK, the most expensive Uber service in luxury cars, e.g. Mercedes S-Class, Rolls Royce
uberASSIST: designed for riders living with disability and older adults; can accommodate folding wheelchairs, walkers, and collapsible scooters
Qantas Frequent Flyer members can earn 1/2/3 Qantas Points (Bronze/Silver/Gold and above) per AUD spent on Uber rides to and from selected Australian airports.
More information: our guide to earning Qantas Points with Uber and our guide to using Uber at Australian airports
Blacklane
Blacklane is a luxury airport transfer, point-to-point and hourly (think weddings or parties) car service.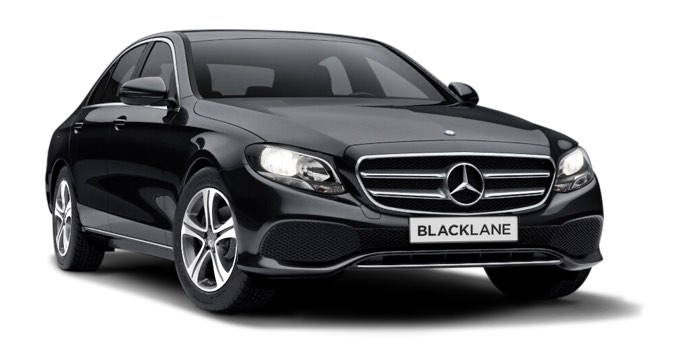 It has three categories:
Business Class: equivalent to UberBLACK
Business Van/SUV: equivalent to UberSUV
First Class: equivalent to UberLUXE
Currently, there are a number of frequent flyer earn options, including 2 points per USD/EUR/GBP spent with:
Cathay Pacific Asia Miles
Lufthansa Miles & More
Malaysia Airlines Enrich
Singapore Airlines KrisFlyer
THAI Royal Orchid Plus
Often, there will be double or triple points promotions offered for specific programs, so click on their logos on this page.
Summing up
Things change so quickly! We didn't even have rideshare services in Australia until just a few years ago, and the fact that frequent flyer programs are coming onboard so you can earn points is great news.
ingogo offers a simple earn rate of 1 Qantas Point per dollar spent.
If you are heading to/from an airport and hold Qantas Silver status or above, you'll earn more with Uber.
For premium services, you can choose between Uber (only to/from airports) for Qantas, and Blacklane for Asia Miles or KrisFlyer earn.
With any option, you'll be earning points with a service you were going to use anyway, so you can count that as a win.
How do you maximise your points earn on rideshare services in Australia (and overseas)?
50% off all Ola rides in Sydney for new users (maybe other cities too)
was last modified:
March 17th, 2019
by