Qantas announced that it will close Qantas Restaurant on 31 December 2018 and replace it with a scheme that allows diners to earn points at Rockpool Dining Group restaurants across Australia.
This guide takes a look at how the process of earning Qantas points through dining will change, our take on the changes, and your remaining options to earn frequent flyer points when making restaurant bookings from 1 January 2019.
Qantas Points available through Qantas Restaurants until 31 December 2018
Qantas Frequent Flyers can continue to earn 100 points per diner at over 4,000 restaurants across Australia. Details of the current scheme are shown below:
Booking partner: Dimmi
Points earn: 100 points per diner (doesn't mention maximum, but it is counted on diners who actually show up, not on number on reservation)
Points credit time: up to eight weeks for points to appear on statement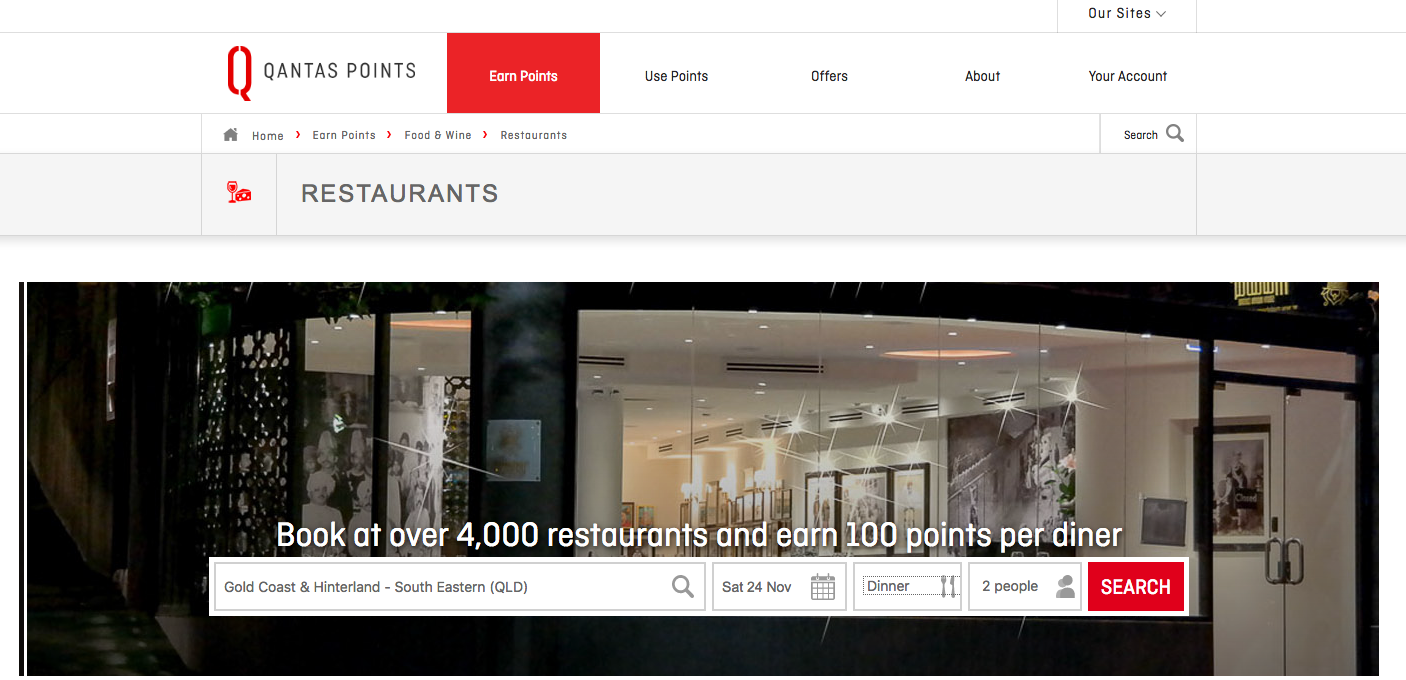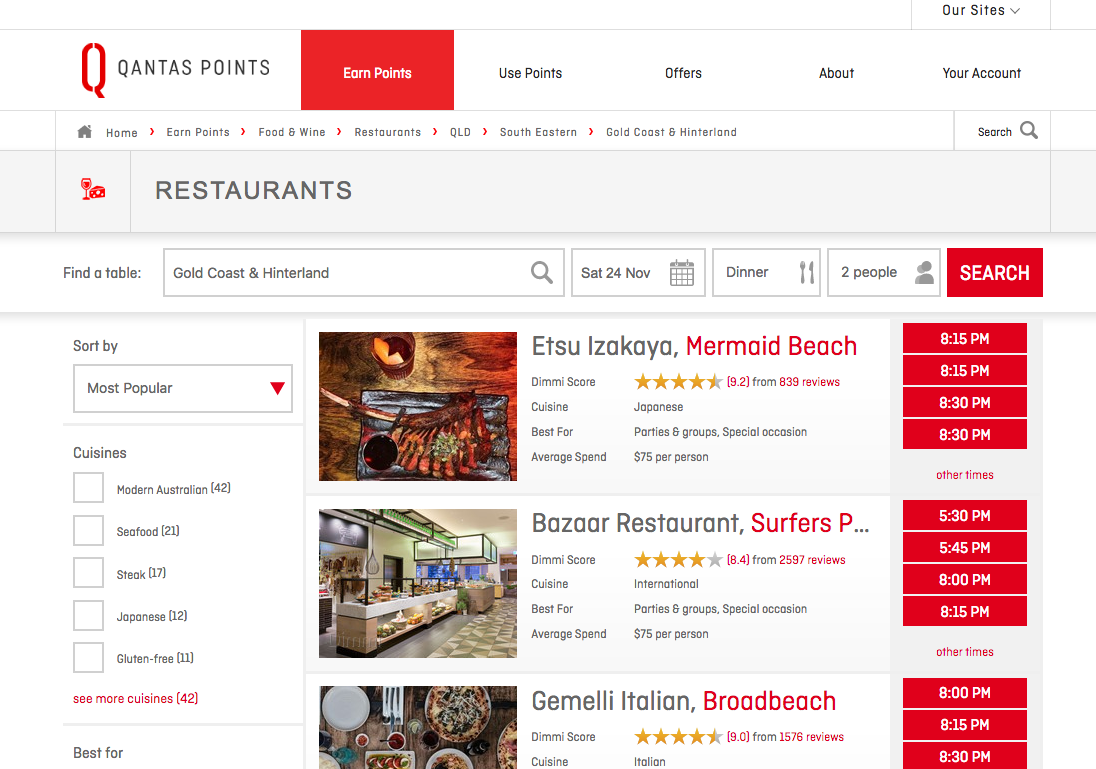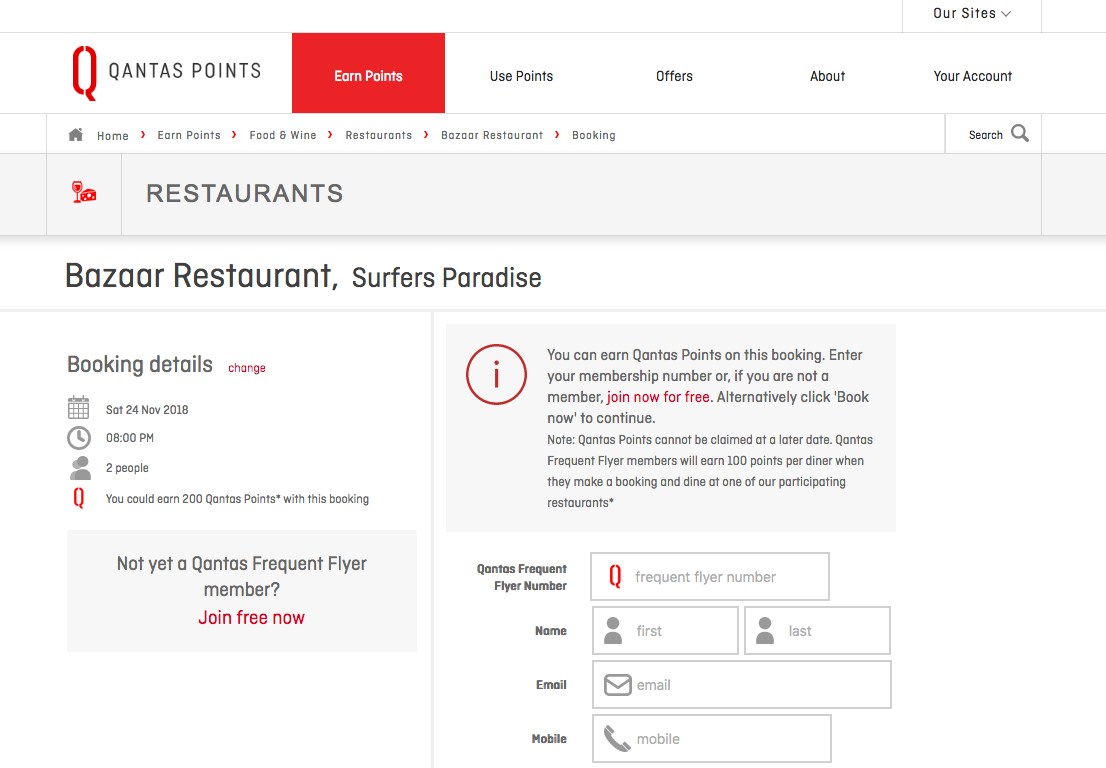 How to earn Qantas Points when dining from 1 January 2019
From next year, you will only be able to earn Qantas points when dining at Rockpool Dining Group restaurants. These include restaurants such as Spice Temple, Fratelli Fresh and Rockpool Bar & Grill.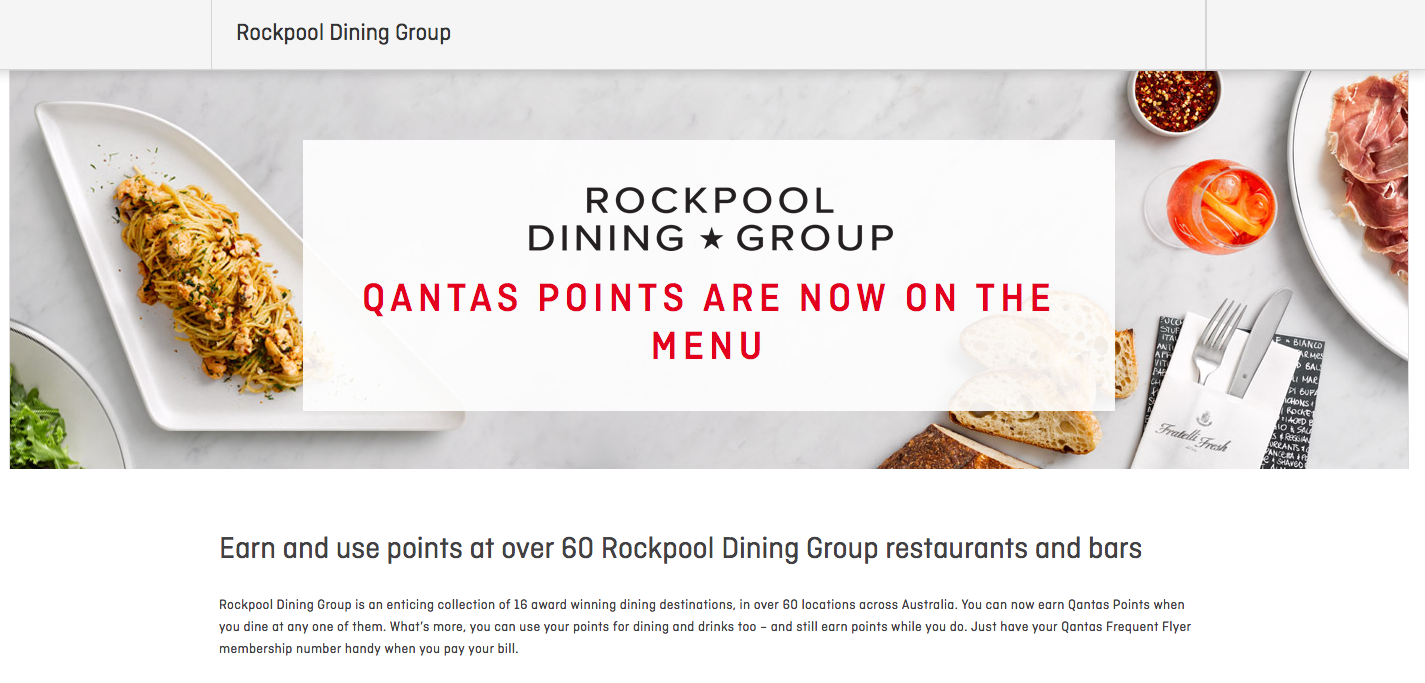 You will earn the following points:
Earn 4 points per $1 spent at Premium and Casual restaurants
These include: Jade Temple, Sake Restaurant & Bar, Spice Temple, The Cut Bar & Grill, Rockpool Bar & Grill, Rosetta, Ananas, El Camino Cantina, Fratelli Fresh, Bavarian Bier Cafe, The Bavarian, Munich Brauhaus and The Argyle.
Earn 2 points per $1 spent at Fast Casual restaurants
These include: Burger Project, Fratelli Famous and Saké Jr.
Further information regarding the new partnership can be found here.
Our take on the changes
For our readers that frequently utilise Qantas Restaurants as a source of earning Qantas points, these changes are negative.
For a start, the number of restaurants offering Qantas points is substantially decreased under the new arrangement. While there are currently over 4,000 restaurants nationwide offering Qantas points, under the new scheme, this is decreased to just 60!
In addition, a majority of these restaurants are located in Sydney, with a lesser number in the other capitals and major non-capitals. If you live outside these cities, you will likely find it difficult to find a participating restaurant.
What are your options from 1 January 2019?
While Qantas points may be harder to come by next year, there are still a number of ways to earn frequent flyer points from dining. These are shown below:
300 points per booking with Velocity
Booking partner: OpenTable
Points earn: 300 points per 'honoured reservation' (i.e. you cannot cancel or modify or be a no-show)
Points credit time: up to four weeks for points to appear on statement
Booking link (you cannot book through the OpenTable app or regular website)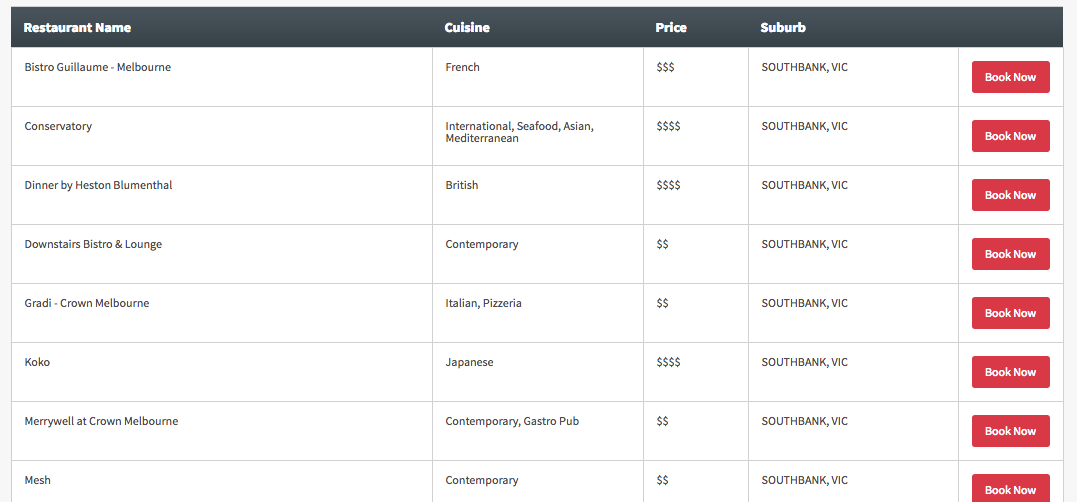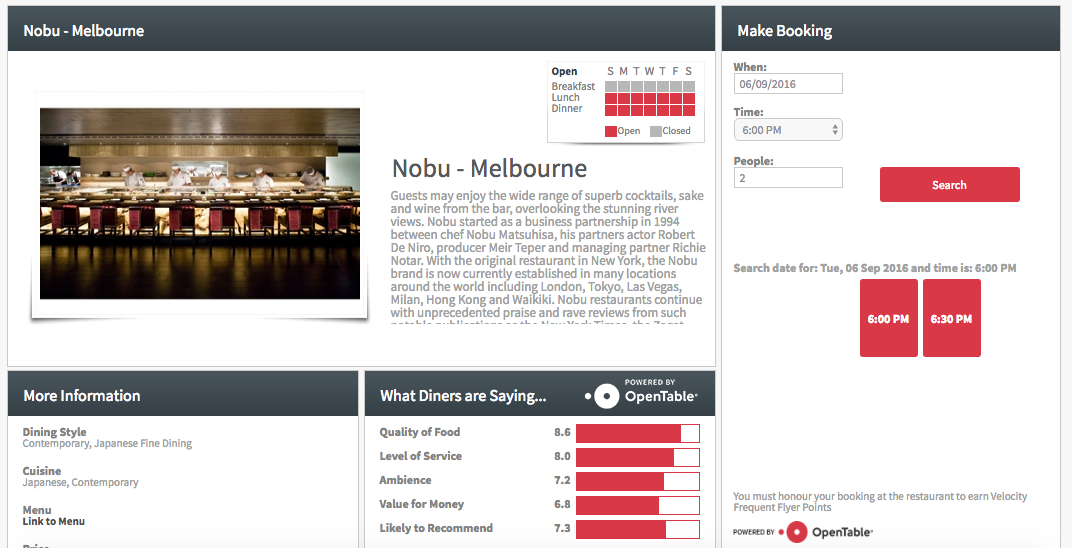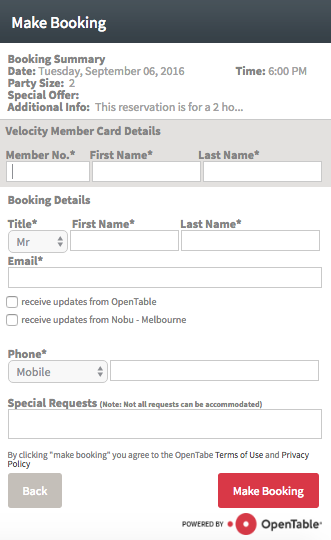 Don't underestimate the ability to rack up these points. For example, if you dine out on average once a week and are not making your reservation by going through Velocity Opentable booking link, you could be missing out on up to 15,600 Velocity Points a year, enough for a Business Class flight between Sydney and Melbourne or Brisbane.
A note and disclaimer: the name on the reservation must match exactly the frequent flyer's name for the points to be credited, however as you don't need to show membership card or verify your identity at the host stand, technically you could make reservations for other people under your own name as long as they check-in with your name.
Earn points through Deliveroo or Menulog
You can earn Qantas points by using the Deliveroo App. New users will earn 1,000 bonus Qantas points after their purchase, with a further 200 Qantas points on offer when you make 4 or more orders using the app per calendar month.
For those looking for Velocity points, Menulog offers 2 Velocity points per dollar spent at Menulog when you acess the site through the Velocity eStore.
A comparison of the major online delivery portals and apps can be found here.
Bon appétit and bon points earning!
Qantas Restaurants will close at the end of the year: what are your dining options in 2019?
was last modified:
May 3rd, 2019
by