Qantas today announced a new partnership between Qantas and Quandoo that will allow Qantas Frequent Flyer members to earn Qantas Points when dining at one of 18,000 restaurants within Australia and in 12 countries globally.
Who is Quandoo?
Quandoo is one of the largest online restaurant booking platforms in the world with listings ranging from independent restaurants, to much-loved chains and Michelin starred establishments.
Quandoo currently operates in 12 countries, which include:
Austria
Australia
Finland
Germany
Hong Kong
Italy
Luxembourg
Netherlands
Singapore
Switzerland
Turkey
United Kingdom
Ad – Scroll down to continue reading.Minimum spend, terms & conditions apply.
Details of the partnership
The new partnership between Qantas and Quandoo takes flight on 15 August 2019 and will see Qantas Frequent Flyer members who book restaurants through the Qantas portal on Qantas.com or the Qantas app earn points when they dine in one of 18,000 restaurants globally.
Olivia Wirth, CEO of Qantas Loyalty stated:
Food and wine constantly rank as some of the top interests for our members, so we have been looking carefully at how we can offer a rewarding experience that is easy-to-use. The ability to now earn points for booking restaurants overseas is a great addition to people's travel experience and helps get them closer to their dream trip.
Carried over from the previous Qantas Restaurants program, members will earn 100 Qantas Points per person, per booking. Points will only be allocated based on confirmed diners, meaning that if you booked a table for 8, and only 5 people show up, you will be awarded 500 Qantas Points.
Members carrying a Qantas Point-earning credit card are able to double-dip by earning points on both the credit card spend and through the new dining partnership.
To put this opportunity into context, let's say that you eat out 3 times a week with your partner or a group of friends, with an average table size of 4 people, meaning that you will earn 1,200 points per week. In a year, this equates to 62,400 Qantas Points, currently enough for a one-way Business seat between Sydney and Singapore (increasing to 68,400 points from 18 September 2019).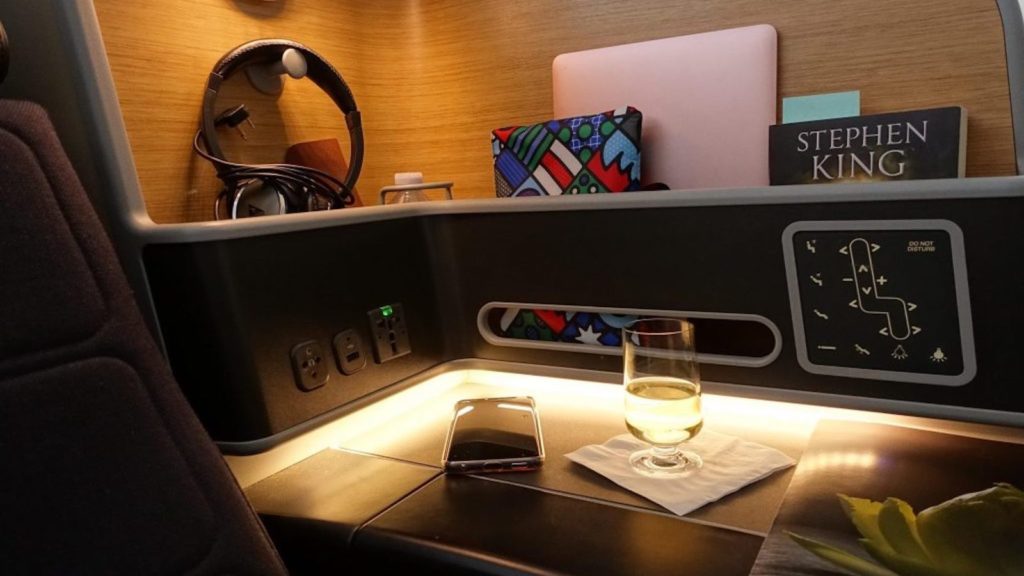 How to book
Currently, you must place your booking through the Qantas Restaurants portal at Qantas.com or through the Qantas app in order to earn Qantas Points.
However, later this year, Quandoo Vice President Asia Pacific Paul Hadida confirmed that you will be able to earn Qantas points when booking directly at quandoo.com.au.
Summary
The Qantas-Quandoo partnership is very welcome news for Qantas Frequent Flyer members and continues the recent push by Qantas to introduce new ways to earn Qantas Points through normal everyday activities.
The innovative touch to this partnership is that for the first time, members are able to earn Qantas points when dining overseas. Just make sure that in the interim at least, you book through the Qantas Restaurants portal or the Qantas app and not directly through quandoo.com.au.
We would love to hear your view on the new partnership by answering the poll below.
Qantas and Quandoo: a new dining partnership
was last modified:
August 16th, 2021
by