Over ten million people in Australia use the flybuys program to earn points but if your points strategy only involves scanning your card at the register, you may not be maximising your points-earning.
---
This content contains affiliate links, through which Point Hacks may earn commissions from transactions such as new customers, bookings and enquiries. Further information on our advertising policy can be found here.
---
A beginner's guide to earning flybuys points when shopping
was last modified:
April 29th, 2020
by
In this guide, I run through the basics of how to maximise the flybuys points you earn on your everyday shopping, as well as additional ways to earn more flybuys points.

A beginner's guide to earning flybuys points when shopping
was last modified:
April 29th, 2020
by
Current offer
Until 28 February, you can earn up to 6,000 bonus flybuys points by placing an order online using one of these Point Hacks exclusive coupon codes.
In reality, you're effectively getting a cashback of at least 10% on your shop.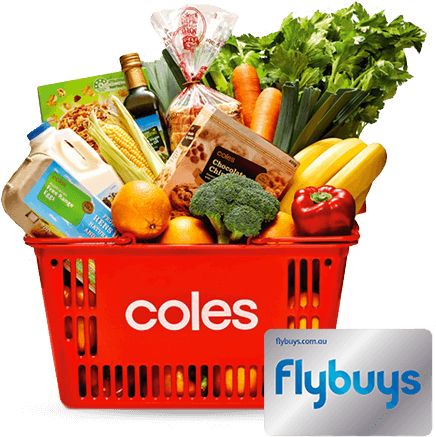 What to do with flybuys points
There are plenty of different ways to use your flybuys points once you've got them. My recommendation is to transfer them to Velocity Frequent Flyer during bonus transfer promotions, usually occur twice a year.

Earning at the register
Scanning your flybuys card at the register at Coles supermarkets when you make purchases is the first step to earning points.
You're probably aware that you'll earn 1 point per $1 spent at Coles, Kmart and Target, but there are a number of other stores that will also accept flybuys at the register:
Coles Express: 1 point per $2
First Choice Liquor & Liquorland: 1 point per $1
Of course, shopping at Coles is the primary way in which most people will earn flybuys points, and they will also let you earn flybuys when you shop through Coles Online.
If you haven't tried it before, you can sign up and get free delivery on your first order of $100 or more.
Coles also offer some additional earning opportunities. Some specific items will score you bonus points, but they can be few and far between.
Vegemite on offer with bonus points
Use Coles docket deals for bonus flybuys
There is another reason to hold onto your Coles dockets, apart from the fuel discounts. 'Docket deals' can give you the opportunity to earn quick bonus points on future shops. They will usually offer you a number of bonus points to tempt you to spend a little more on your next shop.
So you should keep a particular eye out for them if you ever head out for just a few items because the amount you need to spend to redeem the offer next time will be quite low.
A docket deal from when I spent about $35, offering a bonus 500 points if I spend $40
If you scan your flybuys card at the register, then the docket deals will appear in your app. You may also receive them in paper form on the receipt.
You can only use one docket deal each time you shop, but you can use it in combination with other online/email offers, explained below.
They generally expire after about 10 days but that be much shorter.
Emails and online offers
Flybuys tries very hard to keep its members engaged online, offering special deals and promotions by email but also through their website portal.
Bonus offers are tailored to you based on your spending habits and come in a range of different forms—that's Big Data for you. The most common varieties are:
Multiplying your points earn at a particular retailer: these will regularly be offered for common retailers, e.g. Target, and can be as high as 5x
Giving you bonus points for making a purchase: these will usually be for uncommon retailers or ones that you don't normally shop at; they may have minimum spends attached or not
Large bonuses: if you meet a spending target for four weeks in a row, for example; this is to get you to either spend more or make more consistent purchases at Coles
Unlike docket deals, these online promotions are easier to manage since they are linked to your flybuys card. The biggest downside to redeeming them, however, is that you still need to 'activate' them by logging onto flybuys and clicking the Activate button.
There is no limit to how many offers you can activate, so the purpose of this is to keep you engaged with flybuys and encourage you to make more purchases.
How to maximise flybuys offers at Coles
flybuys are known for being very strategic and targeted with the offers they give to different members. They are constantly trying to increase the amount and frequency you spend at Coles, using flybuys points as a temptation to draw you into the store and to keep spending.
You'll almost certainly find that if you spend more than you usually would for few weeks running, your flybuys offer terms will change, with an increase in the minimum spend criteria needed to trigger bonuses.
Ultimately, if flybuys sees an increase or decrease in spend at Coles in your flybuys account, their system tailors bonus offers in your account accordingly.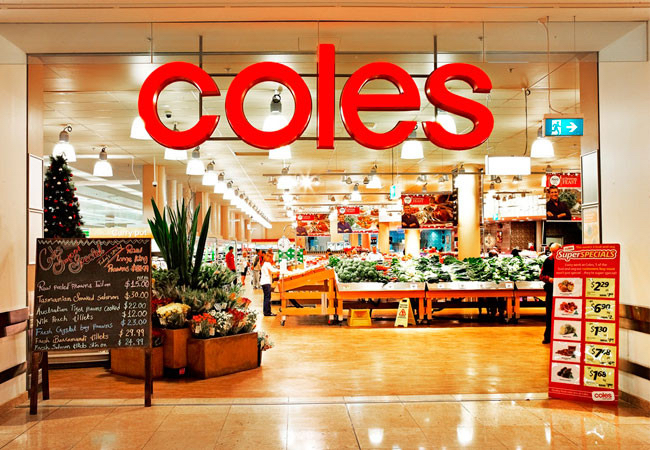 There are two approaches you can use to work within this system, rather than be taken advantage of:
Solution 1: use multiple flybuys accounts in your household
flybuys lets you set up linked account holders within the same account, or run multiple accounts for different cardholders each with their own balance.
The advantage of linked cardholders is that multiple cardholders are able to spend toward account offers. They accumulate a single, combined balance of flybuys points that can be used or transferred to partners.
If you instead run a couple of independent flybuys accounts in your household, you'll have two points balances but will be able to switch your spend between flybuys accounts as you see fit.
Solution 2: flip flop between Coles and other supermarkets
This has the same effect as running multiple accounts. You'll reduce the overall spend on your flybuys account, which should trigger more achievable points bonus offers.
I don't have any insider knowledge on the flybuys system and how these offers are generated, so this is all speculation informed by my personal experiences and readers reports on their experiences. Your mileage may vary but it shouldn't hurt to experiment.
Coles Financial Services
One of the best options for increasing your flybuys earning is using products offered by Coles Financial Services. There are quite a few options here and they are covered in this guide.
In short, depending on the combination of insurance products and/or Coles credit cards you have, you can boost your supermarket earn by six times.
Surveys
Occasionally, flybuys will invite you to complete a feedback survey in exchange for 50 flybuys points.
This is a big decrease since they used to offer 250 points for the same surveys, but sometimes you also go into the draw to win $100 voucher.
Know the other partners
You can also earn between 0.5 and 10 flybuys points per $ spent with a number of household names, including: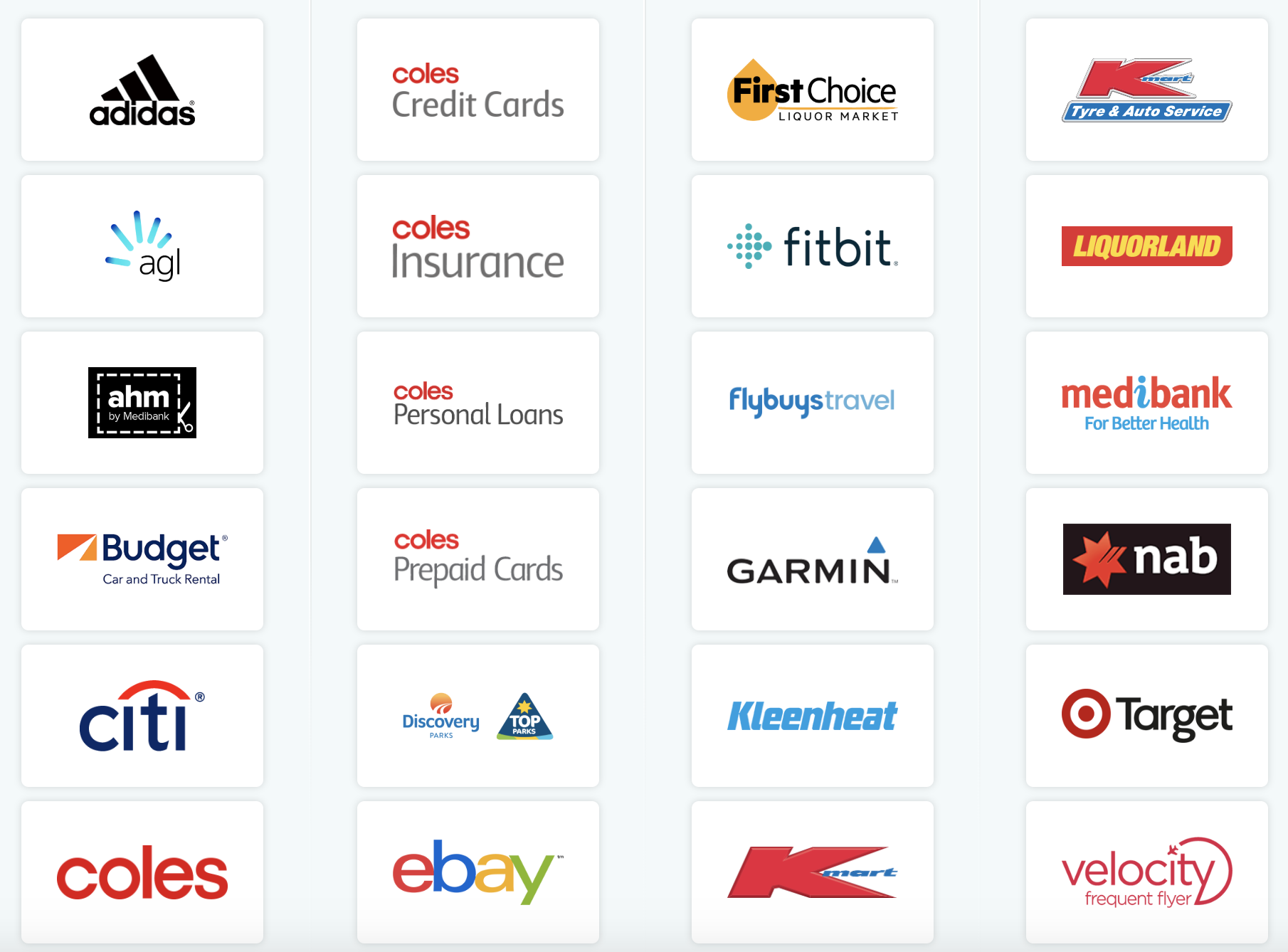 ahm and Medibank both offer a bulk number of points for singing up to health insurance plans.
You can access an up-to-date list of partners here.
Earning Velocity Status Credits when shopping
You can also earn Velocity Status Credits through flybuys when you shop at Coles, Coles Online, Liquorland and First Choice Liquor and scan your flybuys card (which is linked to your Velocity account).
Summing up
Scanning your card at the checkout is just a starting point. There are plenty of opportunities to maximise your flybuys points earn through online or docket deals.
Docket deals offer small quick boosts to your points balance, while online deals will generally try to entice you into shopping with new retailers, or ones you don't visit regularly.
The most common online offer is one that encourages you to consistently make your largest purchase at Coles (based on your purchase history).
The biggest downside is that you have to regularly engage with flybuys to get the most of it. It doesn't lend itself to a set-and-forget approach, so if you're going to try and maximise your points by tactical spending and points promotion, be prepared to sink a little time into this.
This can all be quite a drawback if, like me, you take a minimalist approach to your wallet and inbox, but I've found the points earned, so far, have paid off.
And once you've built up your points? Read more in our guide on how to get the most out of your flybuys balance.
A beginner's guide to earning flybuys points when shopping
was last modified:
April 29th, 2020
by