Virgin Australia upgrades using Velocity Points are great value and fairly easy to do. While you can upgrade from most fares, the actual number of points can vary quite a bit depending on which fare class you book.
For points upgrades, in addition to making sure your ticket is in the right fare class, your flight also needs to be operated by Virgin with a VA flight number to be upgradeable.
Are you a beginner to all this? If you're thinking of using your Velocity Points for an upgrade, be sure to check out our overall comprehensive guide to Virgin Australia upgrades, which also includes details on how to bid for or buy upgrades using cash.
Note: At the time of writing, Virgin Australia is in the process of relaunching its full Business Class experience in early 2021. Until then, expect very limited food and entertainment options in Business Class.
How do I use Velocity Points for upgrades?
Virgin updated its fare structure in late 2016. In Economy Class, you can now buy a Getaway, Elevate or Freedom ticket. At the front of the plane, your options are Business Saver or Business. Both classes have reward seat options as well, but those are not upgradeable.
The 'fare brands' such as Getaway and Freedom make it easier to know what type of ticket you're buying, without needing to know the specific fare class codes. But we'll still provide you with the fare codes you need to know in case you're booking through a third-party.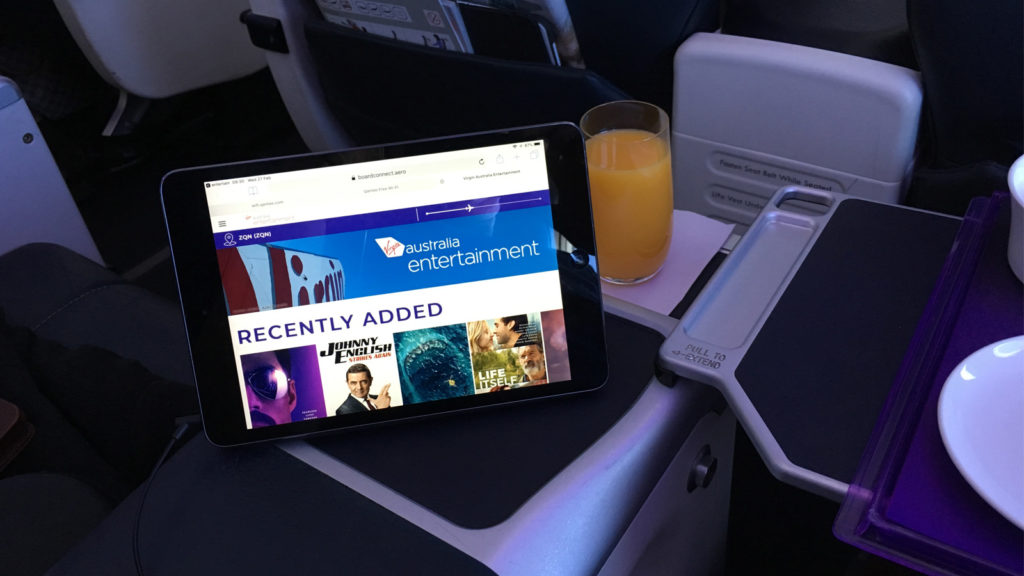 Virgin Australia Domestic upgrades and fare classes
Just about all Virgin Australia domestic fares booked with cash are upgradeable, by any Velocity member with enough points. The number of points needed depends on the route and fare purchased.
Here are the points needed for a one-way upgrade from domestic Economy to Business Class:
Zone
One-way miles flown
From Getaway
(U, M, S, T)
From Elevate
(Q, V, N, E)
From Freedom
(L, K, H, B, Y)
1
0-600 miles
(e.g. Sydney to Melbourne)
10,000
10,000
4,900
2
601-1,200 miles
(e.g. Brisbane to Cairns)
17,500
17,500
7,400
3
1,201-2,400 miles
(e.g. Perth to Sydney)
30,000
30,000
9,900
Note that Getaway and Elevate Economy fares both require the same number of points, so there's no advantage of choosing one over the other unless you need the partial fare flexibility of Elevate.
If a Business Reward seat is available for booking, then you can confirm the upgrade straight away. If not, you'll join a waitlist which clears according to your Velocity status, amongst other factors.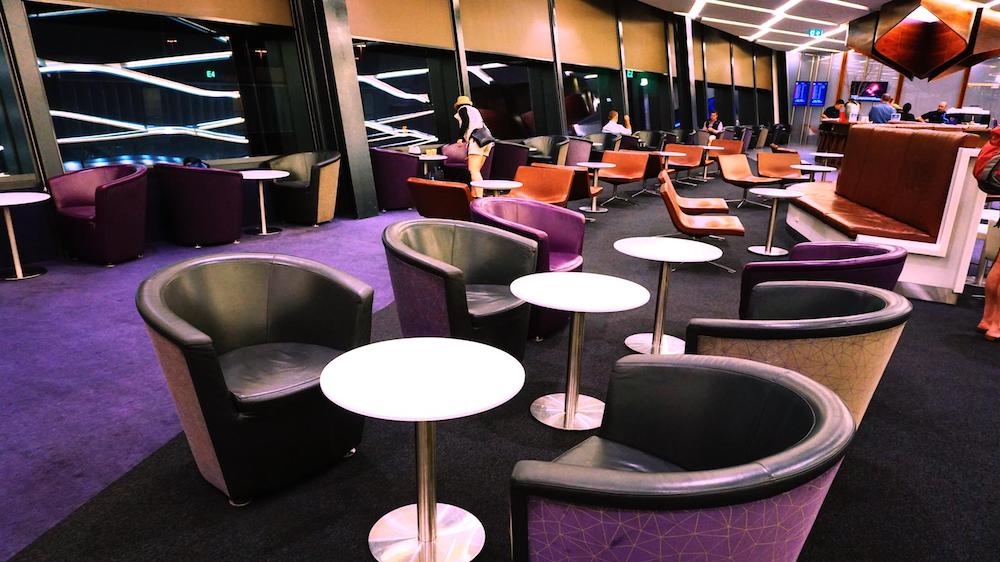 Virgin Australia international short-range upgrades and fare classes
All Trans-Tasman and short-haul international flights are also upgradeable to all Velocity members. Short-haul flights are international flights departing to or arriving from countries within South East Asia and the Pacific, including Bali and Fiji.
Although the Velocity Points rates are different from before, short-haul international upgrades generally follow the same rules as domestic.
Zone
One-way miles flown
From Getaway
(U, M, S, T)
From Elevate
(Q, V, N, E, L)
From Freedom
(K, H, B, Y)
1
0-600 miles
8,000
8,000
4,900
2
601-1,200 miles
12,000
12,000
7,400
3
1,201-2,400 miles
(e.g. Melbourne to Queenstown)
16,000
16,000
9,900
4
2,401-3,600 miles
(e.g. Sydney to Bali)
24,000
24,000
14,900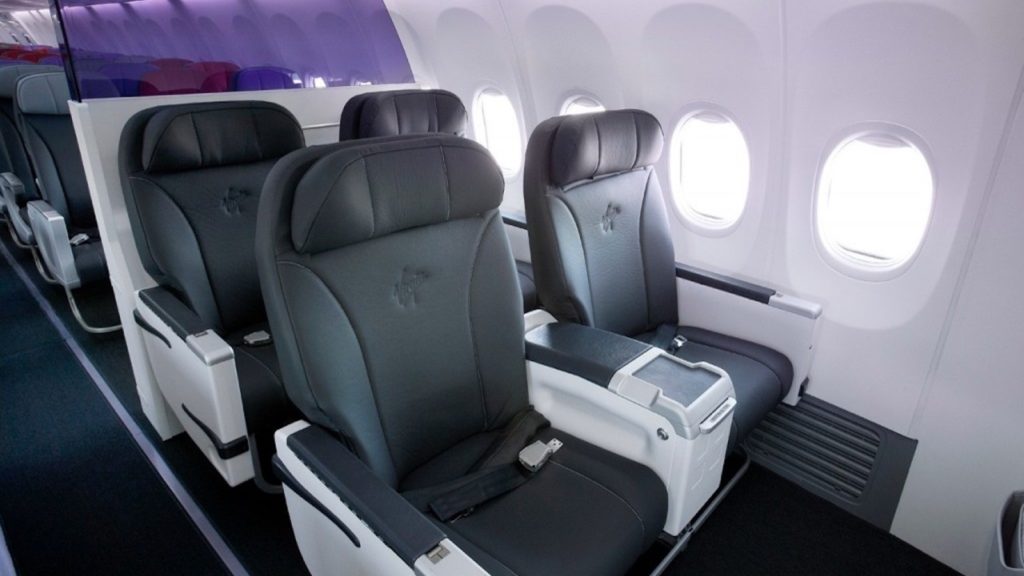 Virgin Australia international long-range upgrades and fare classes
The airline will not host international long-haul flights for the foreseeable future, due to not having any suitable long-range jets in its fleet as of December 2020.
Virgin's previous long-haul international flights to Los Angeles and Tokyo (Haneda) had strict restrictions with upgrading — only Gold and Platinum members were able to, and only from the expensive Economy Freedom fare or from Premium Economy, where applicable.
However, unlike Qantas, eligible members were able to confirm an international upgrade straight away if there was reward seat availability.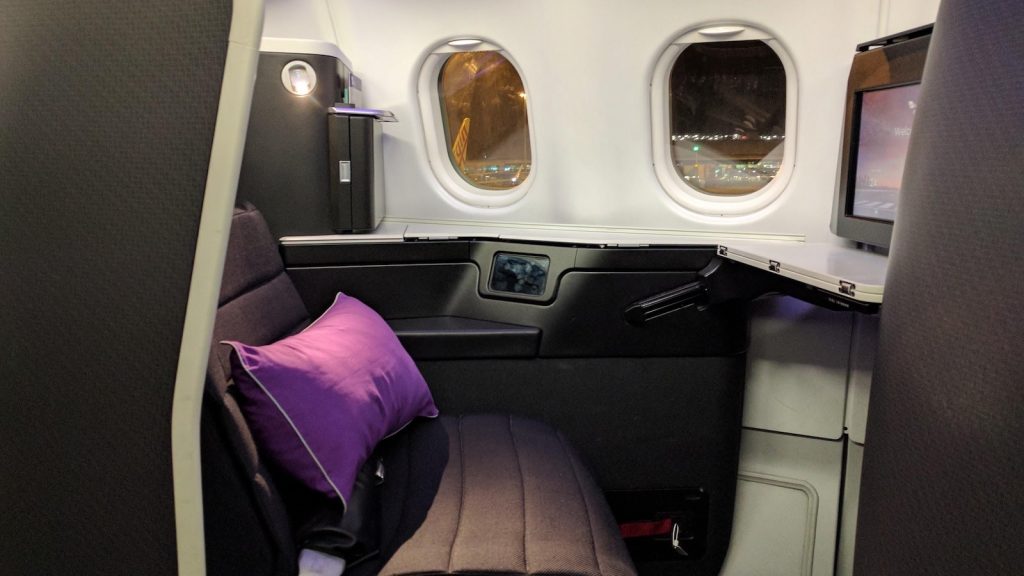 Ad – Scroll down to continue reading.Minimum spend, terms & conditions apply.
How can I tell what Virgin Australia fare class I've booked?
Need to see what fare class you've booked? That's possible through Virgin Australia's 'Manage Booking' tool. Simply access your itinerary through a web browser (not app) and do the following:
Click on the name of your fare or cabin classnext to the flight number (e.g. Economy or Premium / Business). This opens up the fare rules.
Check what the first letter of the 'Fare Basis' is. That's the fare class you booked.
In this example below, the fare basis is 'K' which correlates to an Economy Freedom fare from the tables we supplied above. It's already been upgraded with points, hence why the cabin is marked as 'Premium / Business'.

Summing up
As Virgin Australia won't offer long-range international flights for now, the upgrade rules are simpler to understand across the board. Book any Virgin Australia Economy Getaway, Elevate or Freedom-branded fare, and you should be eligible.
If you don't have Velocity Gold status or higher, it's better to book flights that have reward seats available in Business Class, so you can confirm your upgrades instantly. Elite status holders have a higher chance of getting a waitlisted upgrade, starting from a few days before the flight.
One benefit of Virgin Australia is that anyone can upgrade short-haul international flights and confirm upgrades instantly if there are reward seats available. In comparison, Qantas blocks its cheapest international fares from upgrades and puts everyone on an upgrade waitlist first.
What Virgin Australia fare classes to book if you want to upgrade with points
was last modified:
March 16th, 2022
by