The world of airline ticketing can be quite complicated indeed. There are partnerships, global alliances, such as oneworld, Star Alliance and SkyTeam and codeshare agreements to work through. Today, we look at codeshare flights and how these arrangements could affect you with perks like points earn and lounge access.
You likely won't encounter codeshare flights when using frequent flyer points to book reward seats. It's mainly something you would see when booking cash tickets to a destination your preferred airline doesn't fly to.
COVID-19 DISCLAIMER: The situation regarding Covid-19 is constantly changing, and the impacts on travel remain quite fluid. We endeavour to keep our content as up to date as possible in this dynamic environment.
What is a codeshare?
Simply put, a codeshare is when two (or more) airlines decide to market a particular flight as their own, even when another carrier is the one actually operating the flight. This gives codesharing airlines the ability to sell flights in markets where they don't actually fly there.

Take the example above. Singapore Airlines clearly doesn't fly to Launceston, but it does sell tickets from Singapore to Launceston by codesharing on Virgin Australia's flights within Australia.
In this case, we'd call Singapore Airlines the marketing carrier and Virgin Australia the operating carrier.
In the image below, Qantas is the operating carrier for one of the codeshared flights, and the marketing carrier for the other. Can you work out which is which?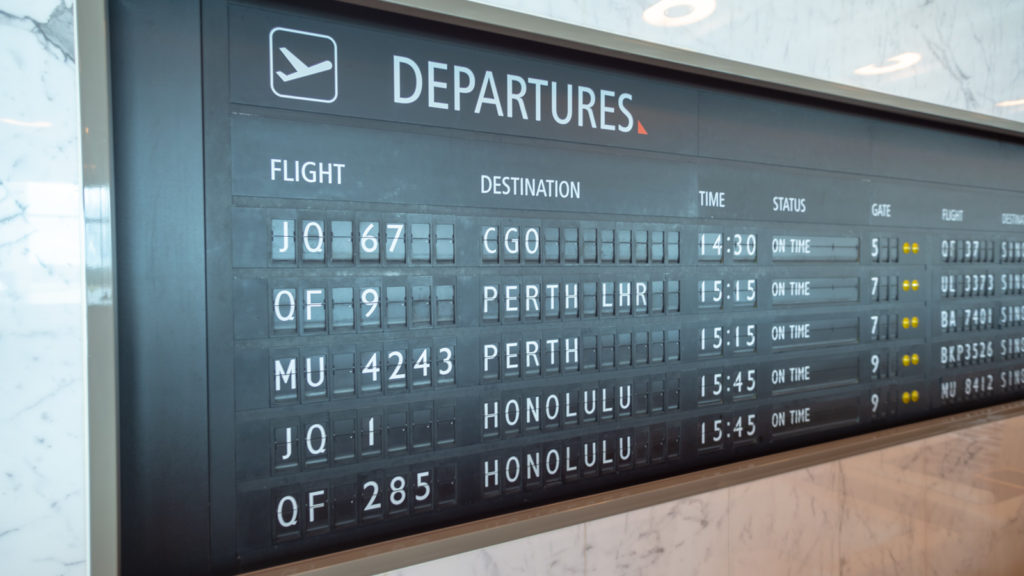 Ad – Scroll down to continue reading.Minimum spend, terms & conditions apply.
How do codeshare flights impact me?
The average traveller that doesn't pay much attention to airlines and loyalty programs might not notice too much difference between codeshare flights.
But Point Hacks readers are one step ahead when it comes to rewards points and status perks. These are some of the aspects of your travel that codeshare flights can impact.
1. You could earn fewer points or none at all
Frequent flyer partnerships are quite complex, so this is a broad statement. In some cases, you'll be no worse off (or even better off) booking a codeshare. But in others, you could end up with no points at all, unless you credit the flight to another frequent flyer program.
For example, a Velocity Frequent Flyer can normally earn points and Status Credits on Singapore Airlines and SilkAir flights. But if any of those flights are a codeshare on a third-party airline, then you'll get nothing.

Instead, you could use your KrisFlyer membership to earn all the points from a Singapore Airlines codeshare flight.
2. Lounge access might only be included on codeshare flights with another carrier
Say you're a Qantas Frequent Flyer Platinum member and you're about to jet off to Nadi in Fiji Airlines Economy Class with an FJ-coded flight ticket. Qantas and Fiji Airways are partners. Are you good for lounge access?
Unfortunately, the answer is no. In many cases, such as this one, you would need to fly book the Qantas codeshare (QF-numbered) on the Fiji Airways flight to be eligible for access. Read more about this rule in our guide to Fiji Airways and Oneworld Connect.

3. You probably won't be able to upgrade your flight
When you book a codeshare flight, your ticket is usually issued by the marketing carrier (the airline you buy it from), not by the operating carrier (the airline you actually fly).
This can cause some issues when you're trying to upgrade your flight through conventional means. For example, a Virgin Australia flight booked as a Singapore Airlines codeshare wouldn't be able to be upgraded with Velocity Points or cash.
Very few exceptions exist. One such example is four pairs of codeshare flights that Qantas Frequent Flyers can upgrade when booked with the QF code on the ticket:
LATAM: QF5027/QF5028 Melbourne-Santiago
LATAM: QF321/QF322 Sydney-Auckland-Santiago
Air Calin: QF361/QF362 Sydney-Noumea
Air Calin: QF363/QF364 Brisbane-Noumea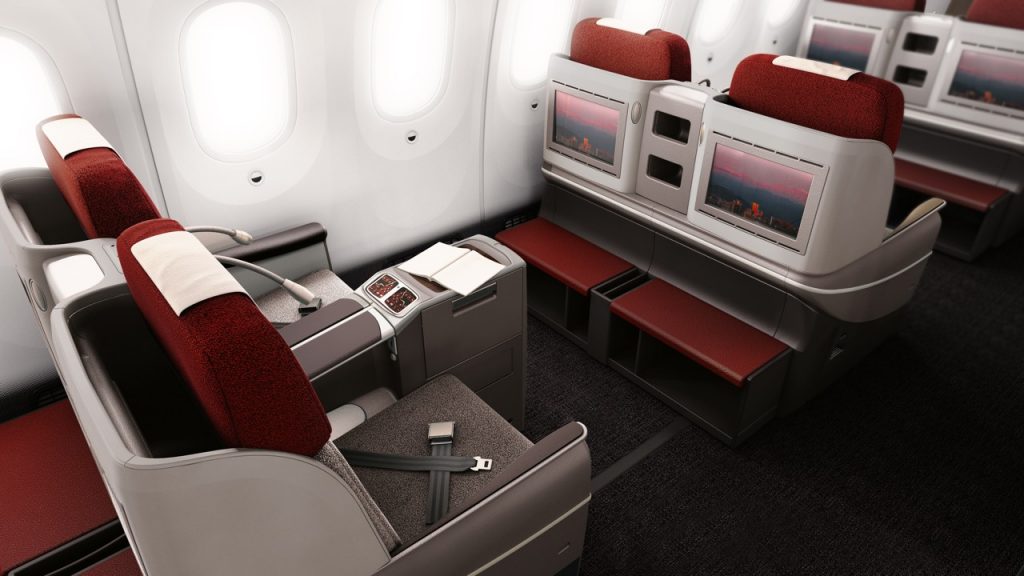 4. Codeshares are usually more expensive
In the majority of cases, booking a codeshare flight through a marketing carrier is more expensive than booking that same flight directly with the operating carrier. In some cases, the difference can be small (like below) and in others, significantly bigger.
But sometimes it might make more sense to buy a codeshare flight. For example, if you're a paid Qantas Club member and want lounge access before your flight to Nadi, then buying the QF347 codeshare for A$330 is the safest bet.
If you opted for the cheaper A$309 fare direct from Fiji Airways on the same flight, then you'd save about $21 a person, but not be able to utilise your Qantas Club membership for the flight.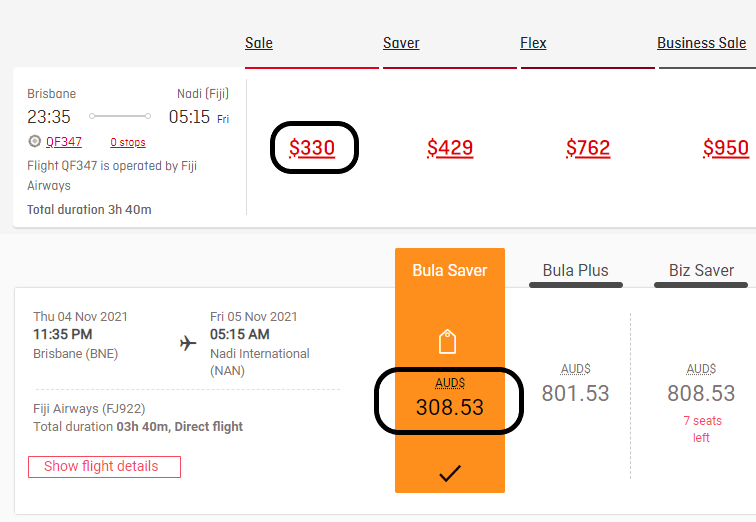 Summing up
While this simple article overlooks the complexity of codeshare partnerships, hopefully, it will give you a practical understanding of how codeshare flights can affect you.
The main takeaway is to read the terms and conditions when it comes to lounge access, upgrades, points earn and more. Usually, the rules around codeshare flights will be explained to some degree.
If you're still confused and need assistance, feel free to drop a comment below or post your question in our Point Hacks Community.
What are codeshare flights and what does it mean for you?
was last modified:
October 19th, 2023
by