UPDATE 10 August 2021: Velocity Platinum members can now use their complimentary upgrades from Virgin Australia Elevate fares.
---
Regardless of whether you have a large stash of Velocity points or some savings in the bank, Virgin Australia offers a few ways to upgrade to Business Class at a reasonable cost.
While having elite Velocity status will undoubtedly raise your chances considerably, we have also found it to be surprisingly easy to nab an upgrade with cash bids as a Red member.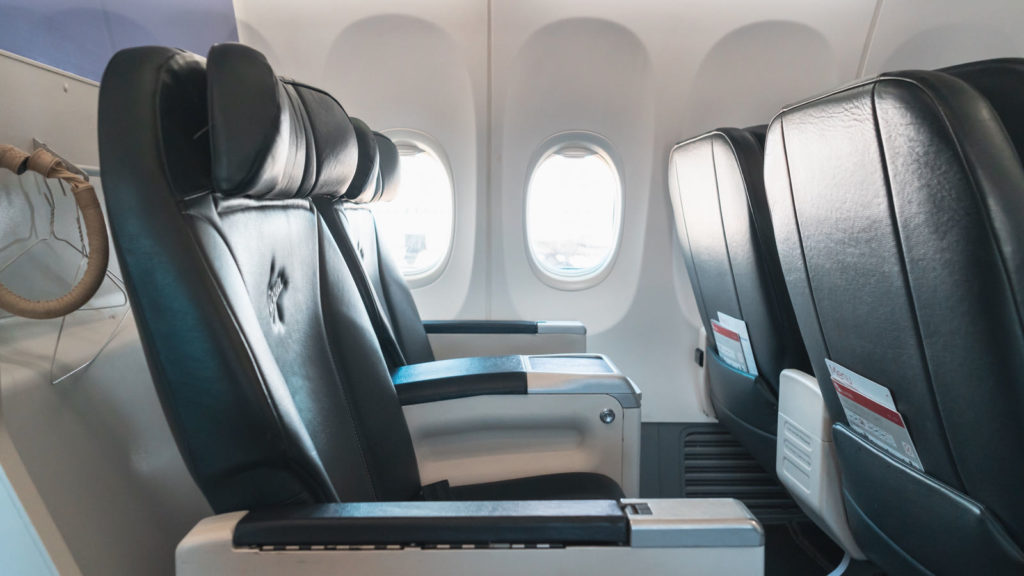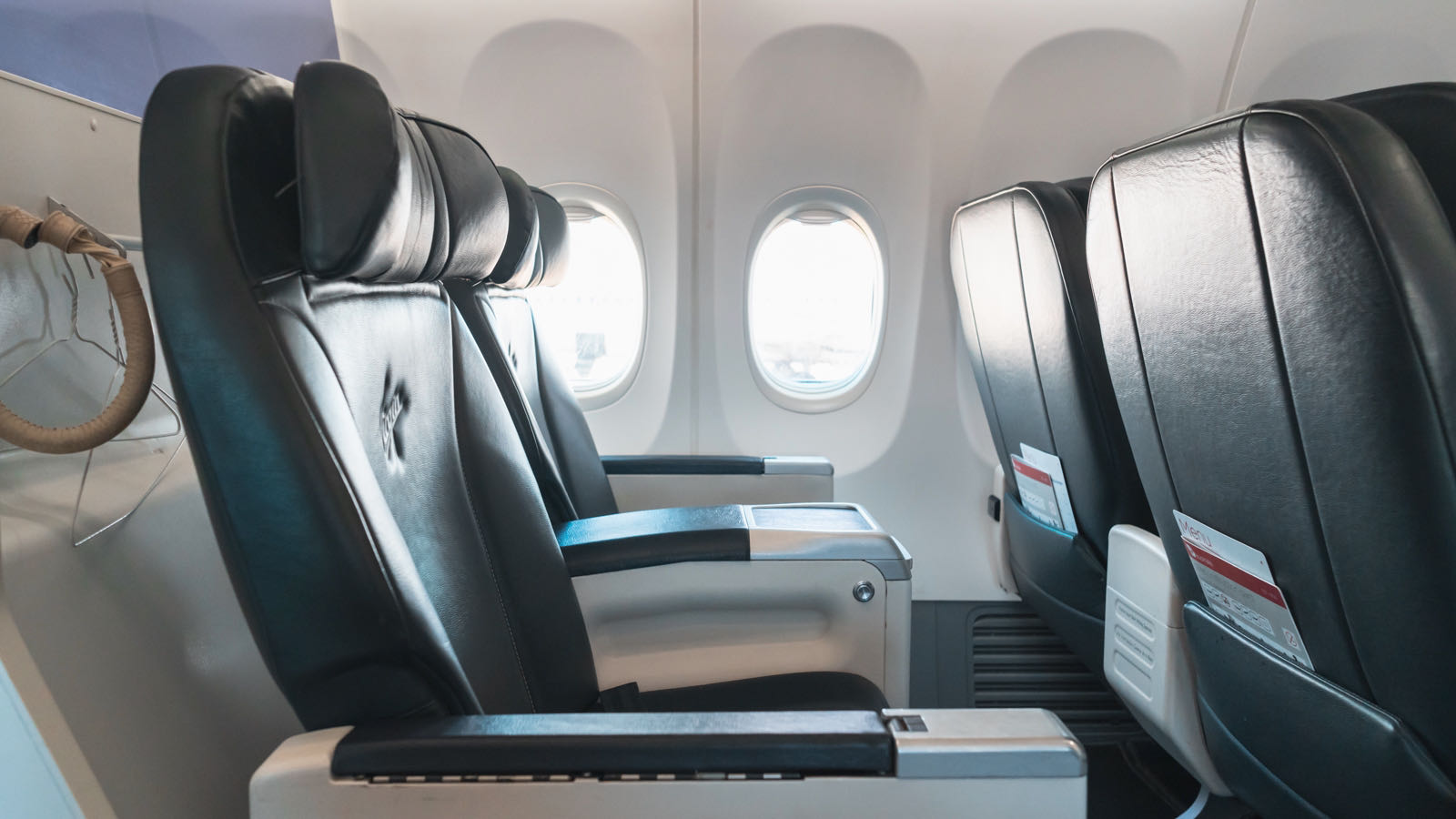 There are three main ways to escape your Economy Class seat, but you must be flying on a Virgin Australia-operated flight with a VA flight number and be booked on a commercial ticket. Reward bookings, prize/free tickets or group bookings will not be eligible.
Essentially, any 'normal' ticket purchased with cash or points and pay should be eligible for an upgrade, but there are exceptions. However, you will need to find Business Reward availability before you can confirm an immediate upgrade. Otherwise, you may have to waitlist.
1. UpgradeMe Platinum Offer
Platinum frequent flyers have one trick up their sleeves – four complimentary upgrade credits for every year they maintain Platinum status. These are usually valid for an upgrade from a Freedom (read: most expensive/flexible) Economy fares on any domestic and short-haul international flights.
However, until 31 October 2021, Platinum members can also use their upgrades on eligible routes on an Elevate fare as well. These mid-tier tickets are usually far cheaper than Freedom, so this is a great outcome. Hopefully, this change will become a permanent benefit over time – perhaps one earned after a set number of flights each year.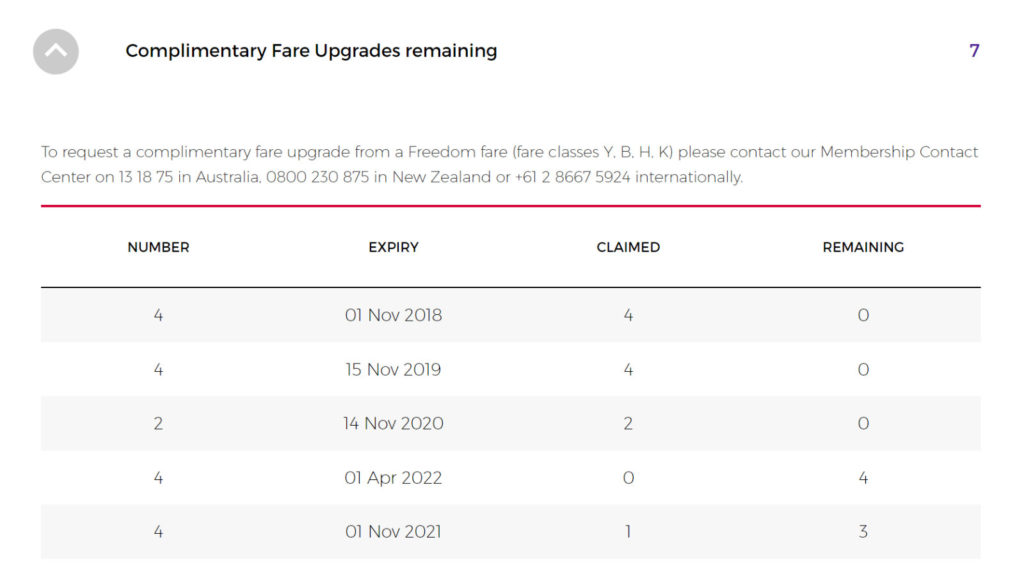 Like points upgrades, these credits can be used when there is Business Reward availability on your desired flight. Platinum Upgrade credits cannot be used for waitlisting – only when a confirmed upgrade is available.
With each complimentary upgrade credit being worth up to 9,900 points each for Freedom fares and up to 30,000 points for Elevate fares, it's a great perk for Velocity Platinum travellers.
2. UpgradeMe Points
Using Velocity Points is the more traditional way to upgrade for frequent flyers, and can be quite good value on the more expensive fare types. Once again, it is only possible on normal commercial VA fares.
Here is a comparison of Velocity Points needed to upgrade domestic flights from different fare types.
| | From Getaway/Elevate fare | From Freedom fare |
| --- | --- | --- |
| 0-600 miles (e.g. Sydney to Melbourne) | 10,000 | 4,900 |
| 601-1200 miles (e.g. Melbourne to Brisbane) | 17,500 | 7,400 |
| 1201-2400(e.g. Perth to Sydney) | 30,000 | 9,900 |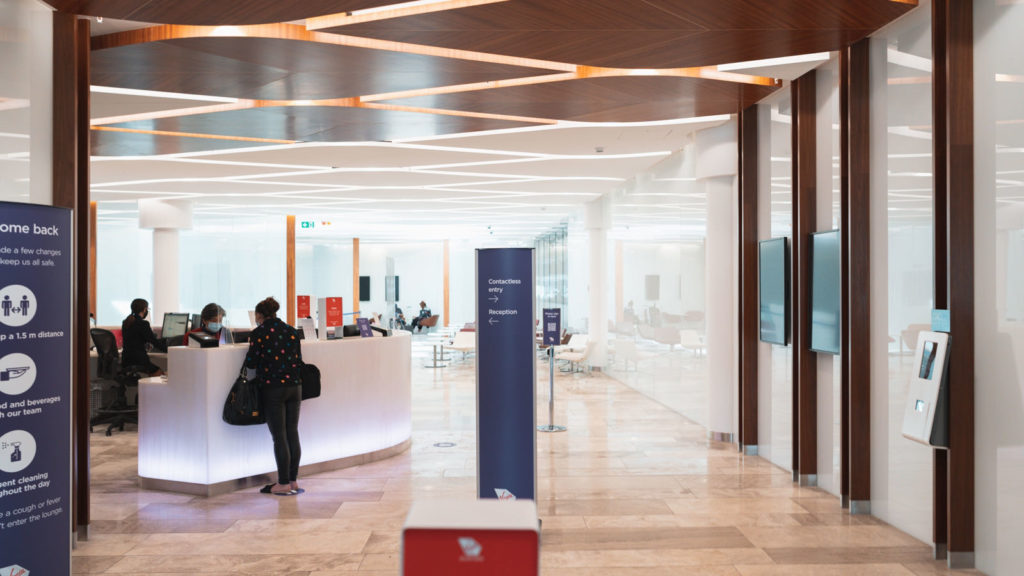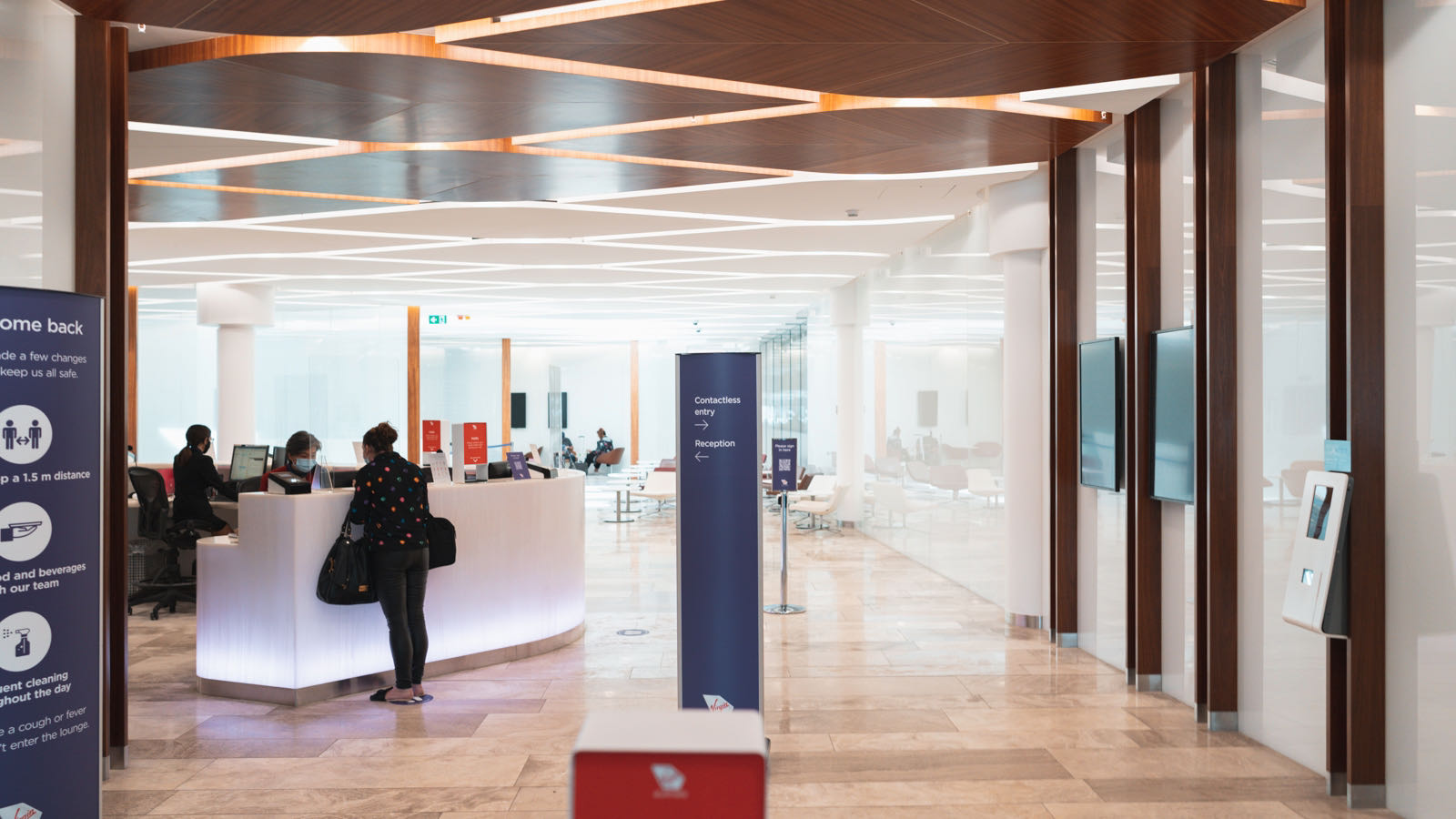 Upgrades initially come out of Reward Seat availability, so if you can book a Business Class seat outright, then you can also upgrade from a cash fare to a Business Reward seat instantly.

If there is no availability, then you can be placed on a waitlist which will clear from 5 days (Platinum members), 3 days (Gold) or 2 days before departure (Red and Silver members).
3. UpgradeMe Bid
This is the easiest and most accessible method to secure your upgrade. Nearly anyone is eligible to bid—as long as you are on a standard commercial VA fare as explained above.
You can start by entering your booking details on this page, or by finding the 'Bid for an Upgrade' button on your 'Manage Booking' dashboard.

If eligible, then you will be able to place a bid for upgrading the flight. In my personal experience, bids on the lower end of the scale (including the bare minimum) still have a reasonable chance of being accepted if there are seats available a day before departure.

Once you submit your credit card details, all you have to do is wait for an email with the outcome up to 12 hours before the flight. You can modify your bid up to 75 hours before the scheduled departure, and will only be charged if your bid is actually accepted.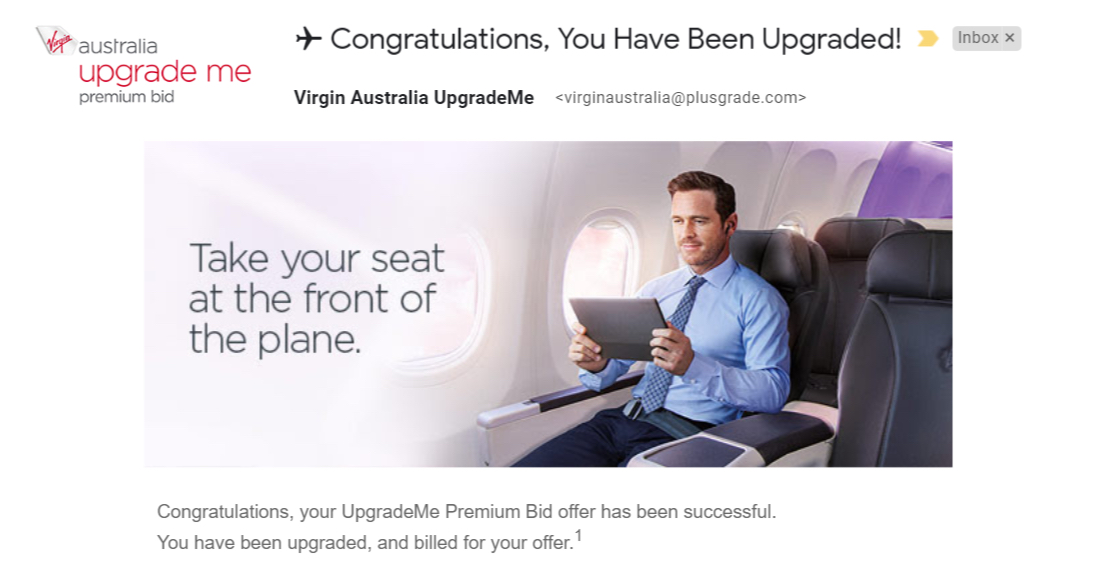 Summing up
Virgin Australia's bidding system for upgrades makes it accessible for any traveller to have a chance at making it to Business Class. Even on the cheapest Getaway fares, I have been successful in upgrading short flights from $65 one way. You can also use Velocity Points for fixed-rate upgrades, while Platinum members have free upgrades from certain fares.
A successful upgrade will grant you the Business Class seat, priority airport perks and the full onboard experience. However, be mindful that upgrades do not include a boosted luggage allowance for UpgradeMe Bids only (it does apply for upgrades made with Velocity Points and Platinum Complimentary upgrades).
Updates by Brandon Loo.
A comprehensive guide to Virgin Australia upgrades
was last modified:
August 10th, 2021
by