Until 10 March, Velocity Frequent Flyer has doubled the earn rate on almost all purchases through its online shopping portal.

Earn double Velocity Points on most retailers through the Velocity eStore
was last modified:
May 13th, 2020
by
The Velocity eStore is one of the handiest sites out there for increasing your Velocity Points balance.
They have a wide range of partner online retailers. It's useful if you have plans to shop online for gifts for family and friends. You can figure out what you can earn in return either by using the Velocity eStore or earning cashback through Cashrewards.
Current double points offer
I received the following email from Velocity this morning:
Get paid double Points from hundreds of retailers

Earn [up to] 4 Points per $1 on your everyday spend through the Velocity e-Store. Shop at over 200 stores like Catch, David Jones and THE ICONIC for all of your favourite brands and amazing deals (excluding eBay and Booktopia).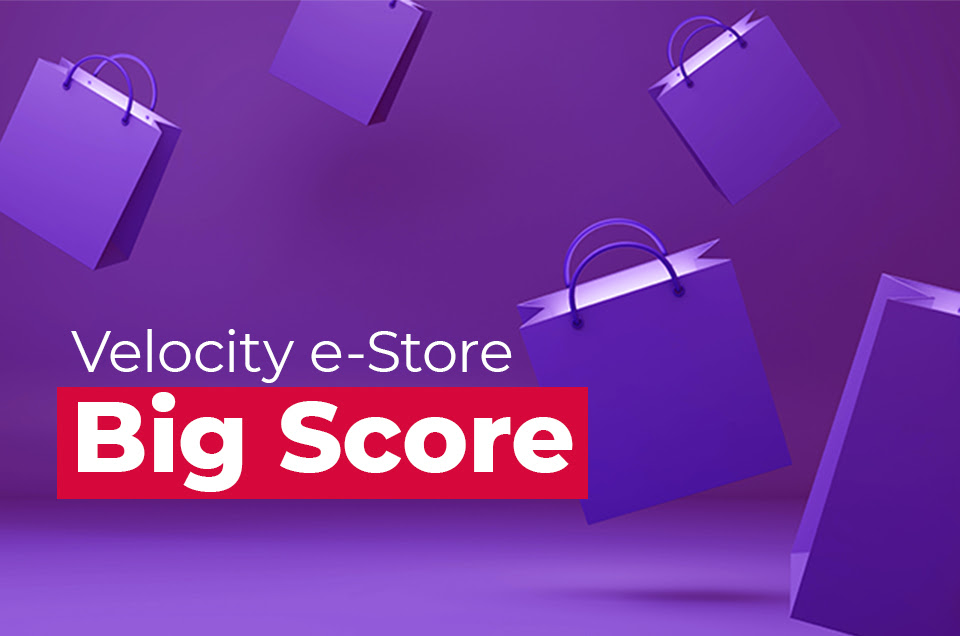 Velocity usually offers 2 points per $ spent on purchases through its online store, but you'll be earning 4 points during this promotion. Given our valuation of Velocity Points at 1.8c each, that's like earning ~7% cashback on your purchases.
How to take advantage of this offer
Make sure cookies can be tracked on your browser
Log in to the Velocity eStore
Click Shop now on your selected retailer
The retailer's website will open and Velocity will track your purchase to award you the bonus points
Full terms and conditions
Velocity members that shop via Velocity Frequent Flyer e-Store website between 00:01AM 21 February 2020 to 11:59PM AEDT 10th March 2020 have the opportunity to earn 4 Points per $1 spent on all retailers excluding eBay & Booktopia. To earn Velocity Points, the Velocity member must be logged into the Velocity e-Store website (using their Velocity membership number and password) and access the retailer's website via the links from the Velocity e-Store. In using the Velocity e-Store the Velocity member agrees to the use of cookies to track and record purchases made by the Velocity member via the Velocity e-Store. It is the Velocity member's responsibility to ensure that cookies are turned on in their browser and that the security settings in their browser allow the use of cookies. Not all items purchased through the Velocity e-Store are eligible for Points earn. See the individual retailer purchase conditions available on the individual retailers' page on the Velocity e-Store website for full details of any exclusions. Once you enter the retailer's online store, the retailer's Terms and Conditions will apply. Full Velocity e-Store Terms and Conditions apply.
---
What are online malls?
Online malls, like the Velocity eStore, work by firstly ensuring you log in with your Frequent Flyer program credentials. Then you'll be referred out to make a transaction over on the retailer's website.
You'll typically earn at least 2 Velocity Points per $ spent with any of the partners within the eStore. That's on top of the usual points you'd earn from your credit card.
Some of the key partners include:
David Jones
Apple
The Iconic
eBay

The Velocity eStore online mall has a wider range of retailers than Qantas' offering. They have brought on partners in a range of categories, containing a wide number of local and international merchants. This has been many readers' 'go-to' online mall for the last few years to earn points.
You can also pick up dedicated coupons and vouchers to use from the Velocity eStore at this page.
The Velocity eStore just 'works' too. It is very functional and stable and gets you out to your destination online store fast.
It also has competitive earn rates as well, which can be a higher than Qantas' on, say, iTunes, for example. This, along with the pure variety of retail partners, in my view, makes it one of the best destination for travellers in Australia to earn points online.
Summing up
Velocity's eStore online shopping portal is handy for picking up bonus Velocity Points on purchases that you were going to make anyway.
It's important to check if another frequent flyer program's portal can earn you more points on your specific purchases, though. The tool below can help you do that easily.
Related articles
Earn double Velocity Points on most retailers through the Velocity eStore
was last modified:
May 13th, 2020
by
Earn double Velocity Points on most retailers through the Velocity eStore
was last modified:
May 13th, 2020
by