While we remain grounded and maintain diligent social distancing, and with the prospect of many retailers large and small set to close their doors, if they haven't already, many of us are flocking to online shopping for some retail therapy.
Enter Cashrewards, an online shopping portal that provides cashback on your online purchases at hundreds of partner retailers.
By signing up for a free Cashrewards account and clicking through their links, you can easily save money on your next online purchase.
Cashrewards seems to be the most effective cashback option in Australia, with the highest number of partners and the most aggressive promotions.
Current Cashrewards offer highlights
Up to $135 cashback with Origin Energy
12% cashback with Bupa Health Insurance
11% cashback with Forever New
10% cashback with UGG
10% cashback with Clarks
8% cashback with Petbarn
6% cashback with Adidas
Up to 5% cashback with eBay
4.2% cashback with T2
3% cashback with Myer
Up to 2.4% cashback with Liquorland
1.4% cashback with Etsy
How does Cashrewards work?
When you create an account with Cashrewards, to earn cashback, you will need to click through to the retailer of your choice, where you will be directed to that retailer's website and can then proceed to shop as normal. The tracking of your purchase is done behind the scenes.
The best part is that given you are booking direct—there's usually no difference to your booking if you have clicked through from Cashrewards—meaning you can double dip with the hotel or airline loyalty program alongside the cashback earned.
When you make a purchase, the retailer alerts Cashrewards, who credit your account with them by the appropriate amount in a pending state. It can take up to a few months for the funds to be released into your account (to allow for returns etc), after which you can request that it gets paid out into your bank account.
Cashrewards have made a video that explains the process:
A summary of how Cashrewards works can also be found here.
Online malls vs cashback
These are essentially similar business models, but with different branding and rewards back to the consumer—cash vs points—for example, the Qantas Online Mall, or the Velocity e-Store. See our guide on the most popular online shopping malls here.
The bade news is that you can't use both point-earning online mall or a cashback site—using one will cancel out the other.
Therefore you might be asking, which should I use, an online mall or Cashrewards? The general rule would be to compare the value of a point with the percentage saving that you will receive from Cashback Rewards.
If the former is higher, then use the respective online shopping mall, otherwise, Cashback Rewards would be the better deal.
How can you integrate this into your loyalty strategy
Receiving cashback on purchases can integrate well into your strategy and be another layer that you stack with your rewards programs.
As an example, you book a hotel through Hotels.com to take advantage of the Hotels.com Rewards program, which offers an effective 10% bonus by using their rewards program towards a free night.
By using Cashrewards, you can also receive up to 5.6% cashback on anything you spend in addition to the above saving at Hotels.com, giving you an effective 15.6% total benefit. This also doesn't include the frequent flyer points earned from using a credit card.
For travel, there are many online retailers you can receive cashback on, including hotel aggregators, hotels where you can book directly, airlines, online travel agents, car rental, travel insurance and more.
The best part is, after you have logged in to the Cashrewards website and clicked through to the retailer in question, you book as you normally would using the retailer's website. Only the one initial step to get used to, then everything is as you would otherwise have done in the past.
How to use your rewards benefits
Your rewards come in the best rewards currency, that is, cash. When you cash out your rewards the money reaches your nominated bank account the next day (but they do say it can take up to five days).
Some things to be aware of
In many cases, there are exclusions on purchases that don't award any cashback (gift cards/vouchers for example, however, this isn't set in stone for all retailers). Also, if the store offers a discount code, in many cases this will exclude cashback except for codes listed by Cashrewards. Any exclusions will be disclosed on the Cashrewards website.
Also, Cashrewards uses cookies to track your purchase, and some ad-blocking software breaks these. It's worth testing and turning any of these off before shopping to make sure you get your cashback.
Many sites (Hotels.com for example) push you to use their mobile app as well, which often won't earn you any cashback because when you load it you're not clicking through Cashrewards. Again, check the individual Cashrewards partner terms for each partner if this is a concern.
Summing up
It is super simple to join Cashrewards and look around the site to see what retailers are supported. With regular promotional cashback increases frequently occurring, check the site or subscribe to the newsletter to get the latest cashback offers.
And remember to come back to the Cashrewards site and click through next time you make any purchase online, and start collecting cashback.
FAQ
How do I join Cashrewards?
You can join Cashrewards by clicking on this link.
Can you earn Cashback Rewards and earn points through online shopping malls, like Qantas Shopping and Velocity eStore?
No. You will have to choose one or the other, with the last selection chosen to be the one that is used.
Can I double-dip and get cashback rewards as well as earn frequent flyer or frequent guest points when making airline or hotel bookings?
Yes, you can get cashback through Cashrewards as well as earn frequent flyer or guest points. As an example, if you click through to Virgin Australia, you will receive 0.7% cashback in addition to earning Velocity Points by entering your Velocity number during your booking.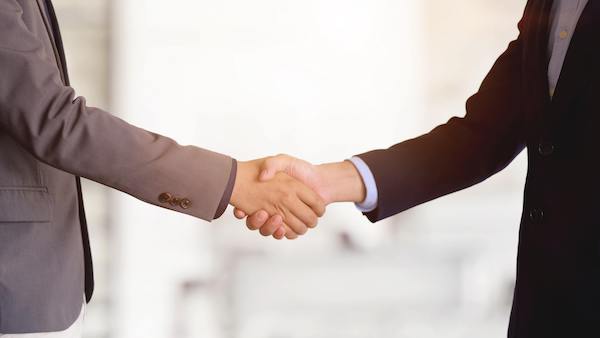 This content contains affiliate links from which Point Hacks may earn commissions from transactions generated from new customers, bookings and general enquiries
Earn cashback with Bupa and Myer
was last modified:
August 28th, 2020
by
Earn cashback with Bupa and Myer
was last modified:
August 28th, 2020
by