By signing up for free Cashrewards account and clicking through their link to the Virgin Australia website, you'll make easily save some money on your next flight purchase.
Cashrewards helps you earn cashback on your online purchases—including partner airlines, hotels, online travel agents and car rental (as well as with hundreds of other non-travel partners). Here is how it all works.
Current offer: up to 3.5% cashback on Virgin Australia flights
Until 26 March (11:59pm AEDT), you can get an increased cashback rate of 2.5% for domestic and Trans-Tasman and 3.5% for international bookings when purchasing Virgin Australia flights through the Cashrewards portal.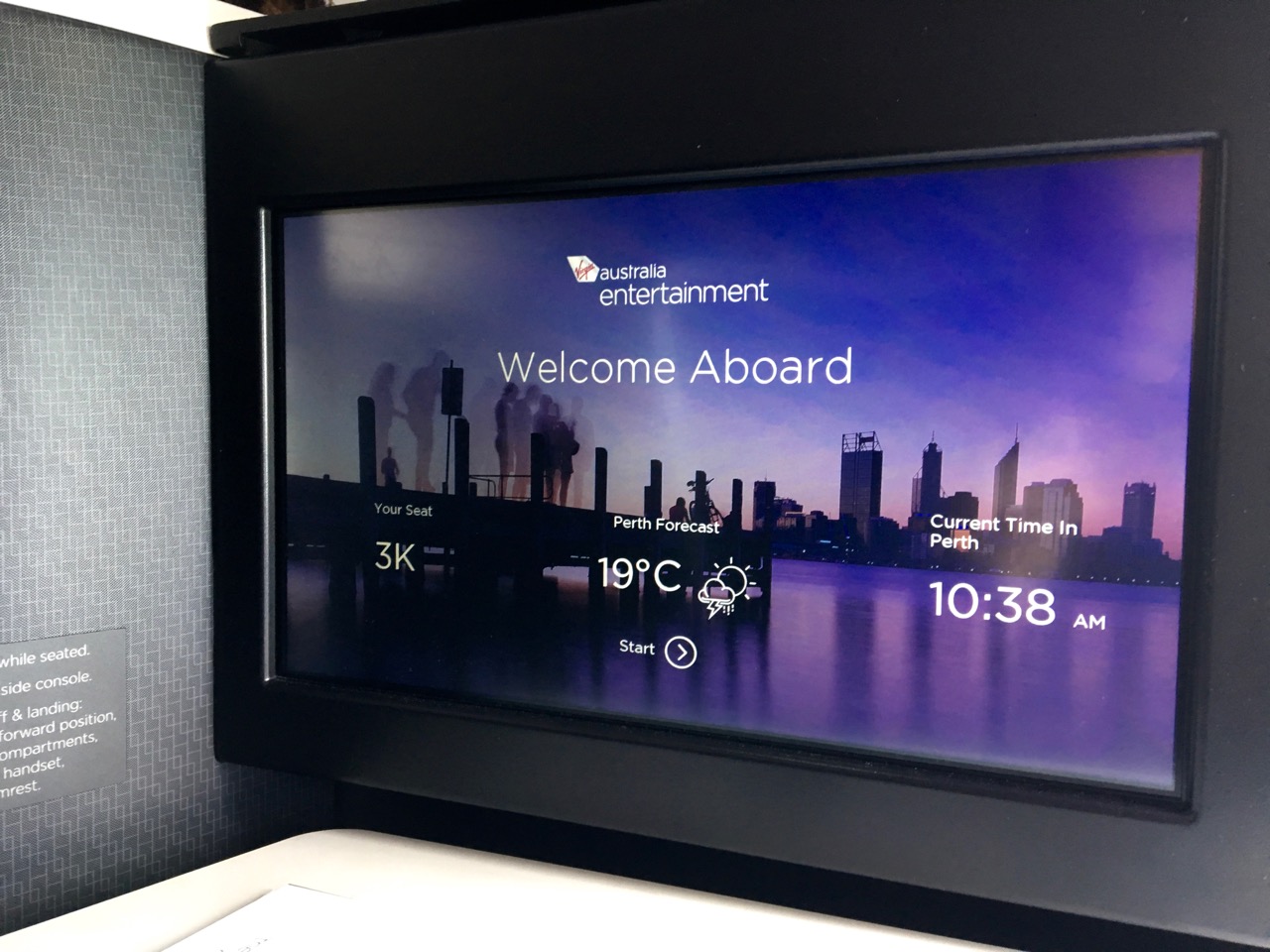 Stack with triple Velocity points and 30% off selected flights offer
Also until Sunday night, Velocity is offering triple points on all Virgin Australia-operated flights and has discounts on some routes and dates.
I found a return flight between Sydney and Los Angeles departing 26 July and returning 21 August for $1,052 (the competing airlines had similar prices). After completing my trip, I'd get ~$37 back from Cashrewards.
As it is a Getaway (read: deep discount) fare, it would usually yield only 7,488 points but if you activate the triple points offer before booking (this is important), you'll receive 22,464 points.
To put that into perspective, that 15,500 points will get you a Business Class ticket between Sydney and Melbourne, and 35,500 will fly you Business Class between the East and West Coasts of Australia.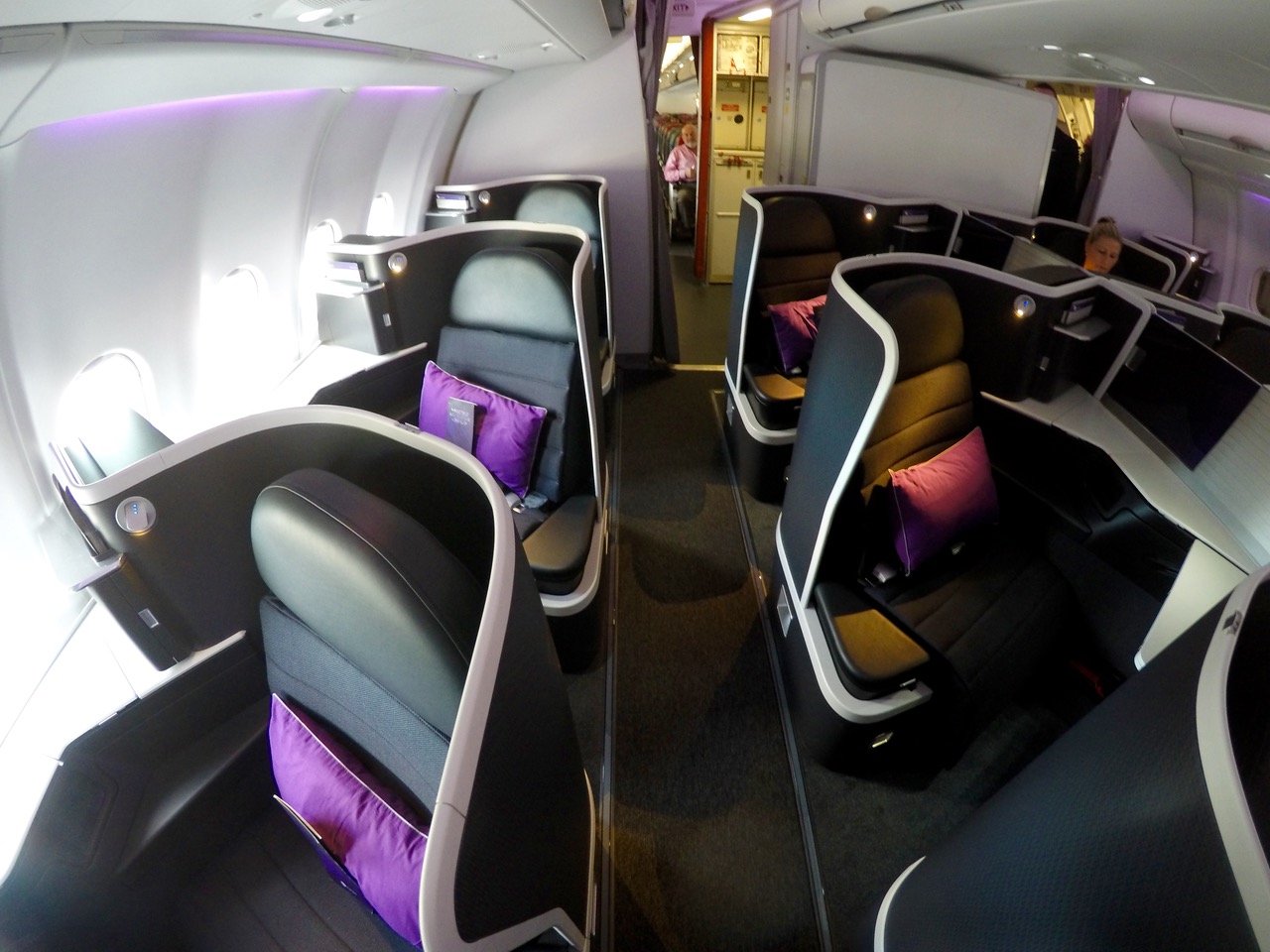 Using your Velocity points for travel in Virgin's A330 Business Class is a great redemption
If you are travelling with family members, remember that you can pool your points together to increase your Velocity points balance more quickly.
Key terms
Rewards may not be paid if a coupon code is used that is not listed on the Cashrewards site
Rewards are not available until full completion of a flight. In the case of return flights, completion is satisfied once both flights have been completed
Rewards may only be paid on the net ticket purchase value excluding GST and all other taxes, levies and surcharges
If installed, disable your ad blocking software during your shopping sessions
Cashback may not be payable if a gift card is purchased or used for payment
Cashback will not be payable if the booking is cancelled
Other noteworthy offers
Hotels.com are offering 10% standard cashback or 3.5% when earning Hotels.com Rewards (until 21 March 11:59pm AEDT)
Agoda will increase their cashback from 5 to 6% cashback and offer triple Velocity points (22-23 March)
How to take advantage of cashback offers
What is Cashrewards all about?
Cashrewards is a shopping portal, with hundreds of partner retailers. Cashrewards offers a variable amount of cash, payable back to you – which is usually a percentage of the amount you purchase online with one of their partners. This is your 'cashback'.
Some of my favourite travel retailers on Cashrewards include:
When you create an account with Cashrewards, to earn cashback you must click through to the retailer of your choice – but then you can shop as normal, with the tracking of your purchase to you being made behind the scenes.
The best part is that you are booking direct—there's usually no difference to your booking if you have clicked through from Cashrewards—meaning you can double dip with the hotel or airline loyalty program alongside the cashback earned.
When you make a purchase, the retailer alerts Cashrewards, who credit your account with them by the appropriate amount in a pending state. It takes often up to a few months for the funds to be released into your account (to allow for returns etc), after which you can request that it gets paid out into your bank account.
Cashrewards have made a video that explains the process:
How cashback portals work
Online retailers often market themselves through many other websites that can earn a commission on any sales generated from customers that they refer—including Point Hacks. It's nearly 100% how we pay the bills, and consumers don't pay more for the products or services, with the commissions being paid to the promoting site.
There are now a number of different sites that enable the customer to get something back when they buy online—whether that is points or cash.
Cashrewards seems to be the most effective cashback option in Australia, with the highest number of partners and the most aggressive promotions. When you sign up to the site and click through to an online retailer, you can earn cash back on purchases based on the rate of commission that the retailer pays.
It's worth noting that this is a similar theory to how points malls work (based on earning points on purchases through clicking their links), where the points mall collects the commissions and uses some of these to purchase points for you.
As you'll know if you've been reading Point Hacks for a while, one of the best ways to get the best value from loyalty programs and offers is to 'double dip', or stack earning opportunities.
The good news: Cashrewards lets you double dip with ease.
Online Malls vs Cashback
These are essentially similar business models, but with different branding and rewards back to the consumer – cash vs points – for example, the Qantas Online Mall, or the Velocity estore. There's no general rule about which will offer the most returns—in some cases points malls do, especially during promotional periods. But cashback sites, and Cashrewards, especially, have a much broader range of retailers on board.
This is especially true when you make travel bookings. Because Cashrewards is an independent business (they are not affiliated to a parent frequent flyer program or airline) it isn't subject to the preferred partner restrictions or other booking methods that airlines put in place—so you can earn cashback for many car rental providers, hotel chains, online travel agents or direct airline bookings that you won't find anywhere in frequent flyer online malls.
Note that you can't use both point-earning online mall or a cashback site—using one will cancel out the other.
How can you integrate this into your loyalty strategy
Receiving cashback on purchases can integrate well into your strategy and be another layer that you stack with your rewards programs.
For example, when travelling I often use Hotels.com for booking accommodation to take advantage of the excellent Hotels.com Rewards program. By doing so, I get an effective 10% bonus by using their rewards program towards a free night.
Using Cashrewards, I can receive 4.8% cashback on anything I spend on top at Hotels.com, giving me an effective 14.8% total benefit. This doesn't include the points from using a credit card that earns 2 points per dollar like the American Express Platinum Charge or Velocity Platinum—more stacking in action.
For travel, there are many online retailers you can receive cash back on, including hotel aggregators, hotels where you can book directly, airlines, online travel agents, car rental, travel insurance and more.
The best part is, after you have logged in to the Cashrewards website and clicked through to the retailer in question, you book as you normally would using the retailer's website. Only the one initial step to get used to, then everything is as you would otherwise have done in the past.
Some examples of sites you can use to stack your rewards, with the % cashback on offer, include:
Airlines
Hotels
Car Hire
Online Travel Agents
How to use your reward benefits
Your rewards come in the best rewards currency—cash. When you cash out your rewards the money is, in my experience, in my account the next day (but they do say it can take up to 5 days).
Some gotchas to be aware of
In many cases, there are exclusions on purchases that don't award any cashback (gift cards/vouchers for example, however, this isn't set in stone for all retailers). Also, if the store offers a discount code, in many cases this will exclude cashback except for codes listed by Cashrewards. Any exclusions will be disclosed on the Cashrewards website.
Also, Cashrewards uses cookies to track your purchase, and some ad-blocking software breaks these. It's worth testing and turning any of these off before shopping to make sure you get your cashback.
Many sites (Hotels.com for example) push you to use their mobile app as well—which often won't earn you any cashback because when you load it you're not clicking through Cashrewards. Again, check the individual Cashrewards partner terms for each partner if this is a concern.
Signing up
It's super-simple to join Cashrewards and look around the site to see what retailers are supported. Remember to come back to the site and click through next time you make any purchase online, and start collecting cash back.
Point Hacks & Cashrewards are advertising partners, with Point Hacks receiving some commissions when Point Hacks readers join Cashrewards and then use their service. Point Hacks does not otherwise receive payment for the partnership – we get paid if you end up liking and using the service—and would otherwise independently endorse Cashrewards as it's a great way of maximising the return on your travel, and other online spend.
Stack up to 3.5% cashback, triple Velocity points and 30% off selected Virgin Australia flights
was last modified:
July 18th, 2018
by