Singapore Airlines has a dedicated First Class lounge at Sydney Airport connected to the regular SilverKris lounge.
Upon presenting your First Class boarding pass, the lounge attendant presses a button and the Harry Potter Chamber of Secrets door on the right-hand side opens.
Currently, the only two Star Alliance airlines operating First Class out of Sydney are Singapore Airlines to Singapore and THAI to Bangkok.
If you are flying Singapore Airlines or Star Alliance Business Class, you can only access the Business Class side of this lounge, which we have a separate review for.
SilverKris First Class Lounge Sydney Details
The opening hours are from 5:30am until 6:30pm seven days a week (extended to 9pm from 1 May 2018).
Lounge Location
The lounge located on the second floor mezzanine near Gate 59. It is a 5-10 minute walk after passing through security.
Tip: after security, follow the signs to the tax refund office to skip the duty-free maze and you'll arrive more quickly to the Star Alliance lounges area.
The lounge is split into the Business Class section to the left and First Class to the right through a sliding door.
Lounge Seating & Views
The lounge is very small and broken up into four sections. After you enter, there is a double living room with comfortable chairs: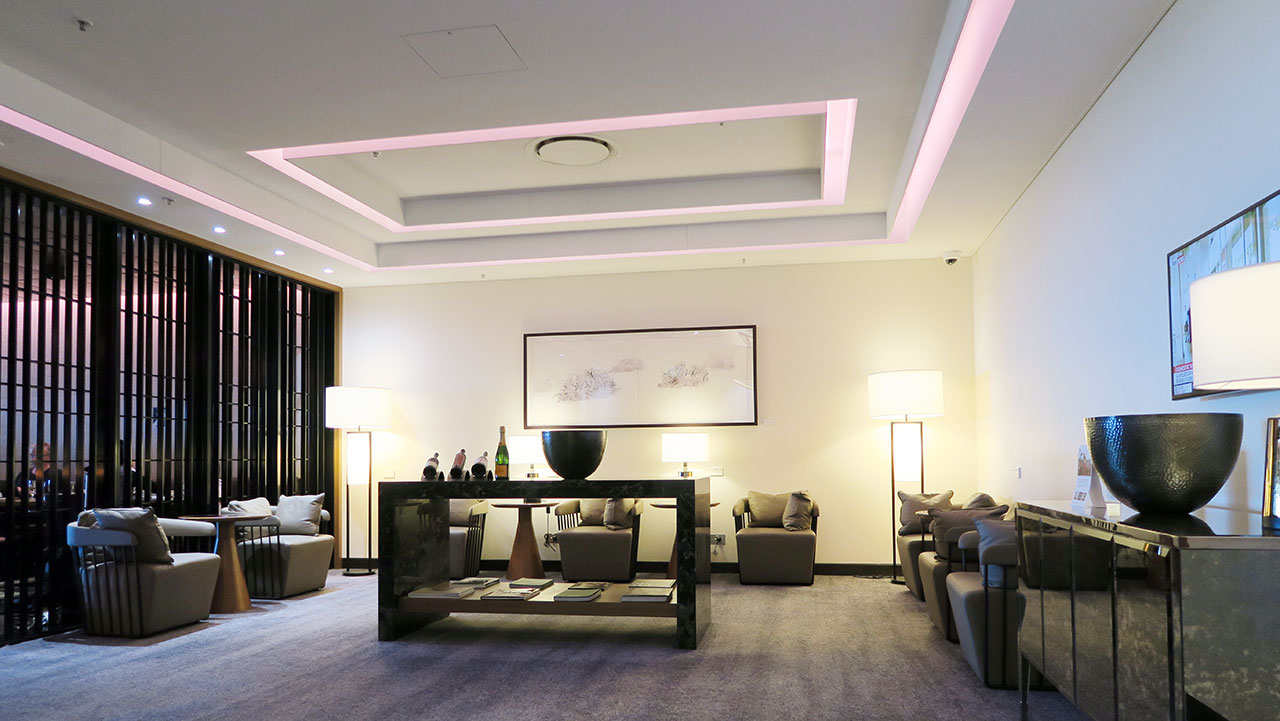 a magazine and newspaper shelf: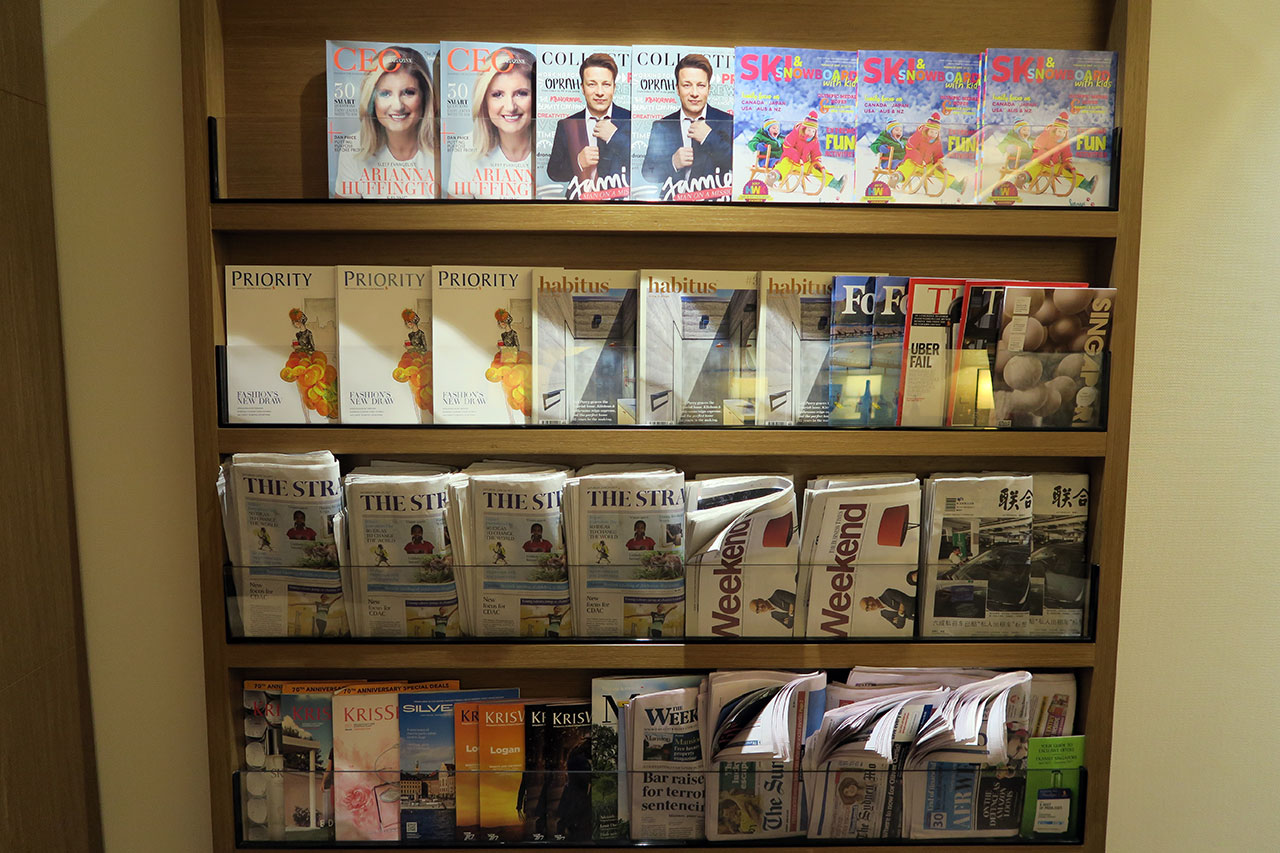 and a stone bench displaying the alcohol available in the lounge: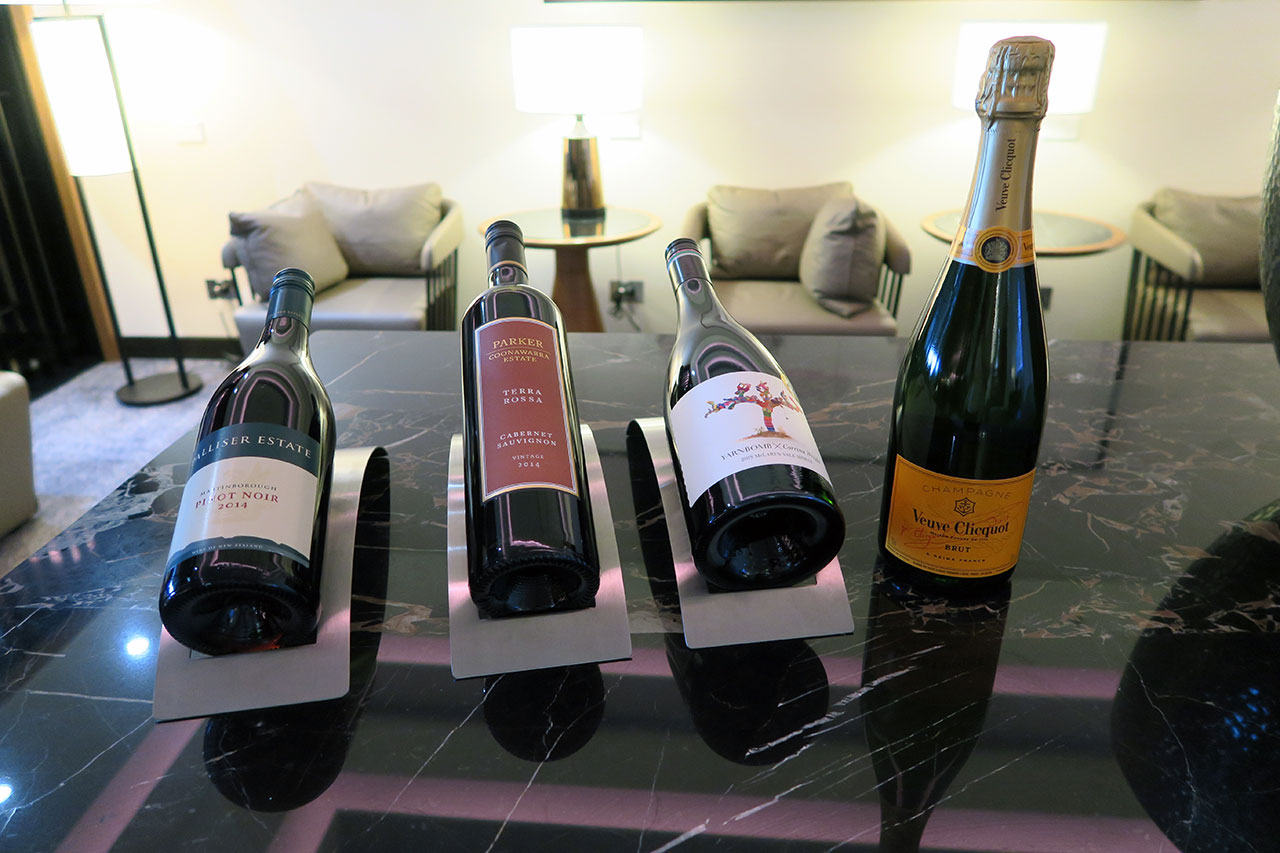 Immediately after that is the buffet and dining room with five tables to accommodate ten people: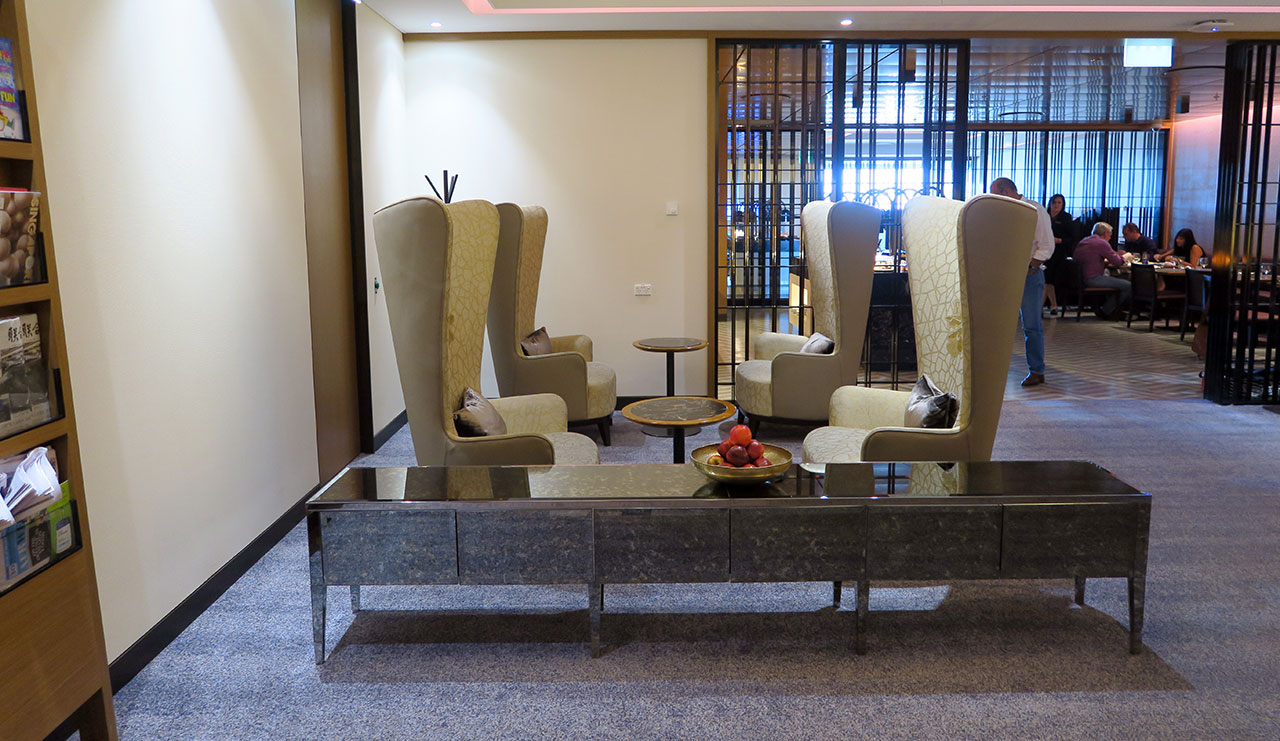 This is followed by a cosy room with eight individual pods, which can be used as workstations or to eat your meal if you are flying solo: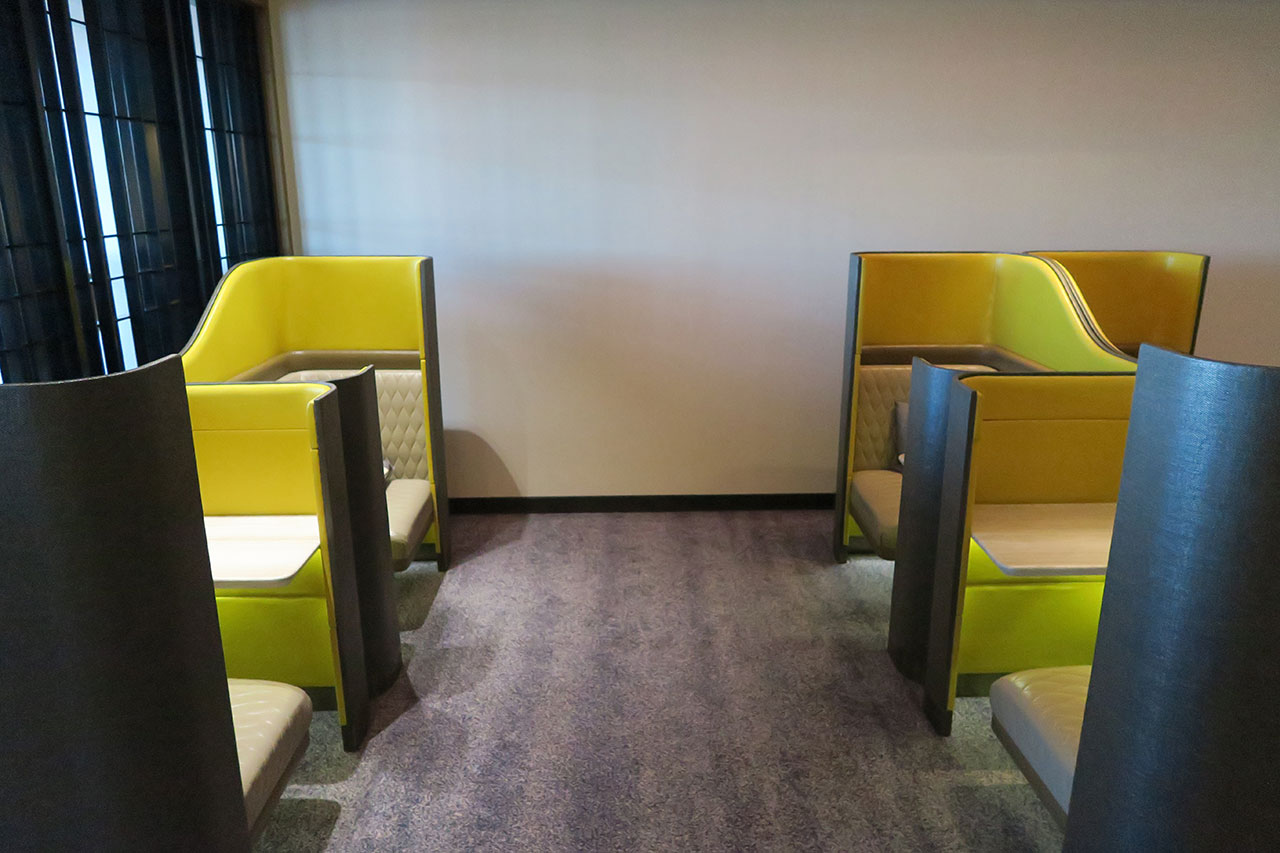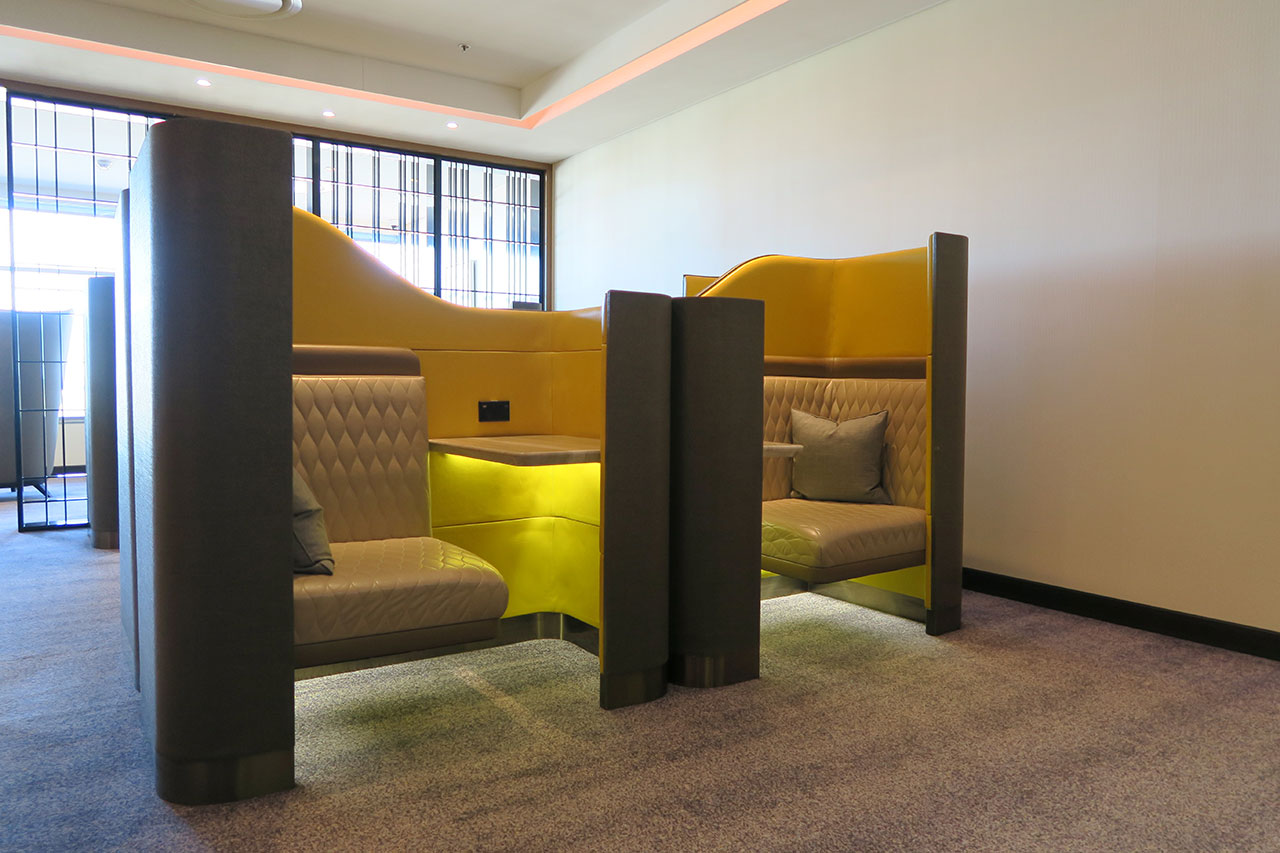 The last section houses the coveted four giant arm chairs facing the runway for people who enjoy plane-watching: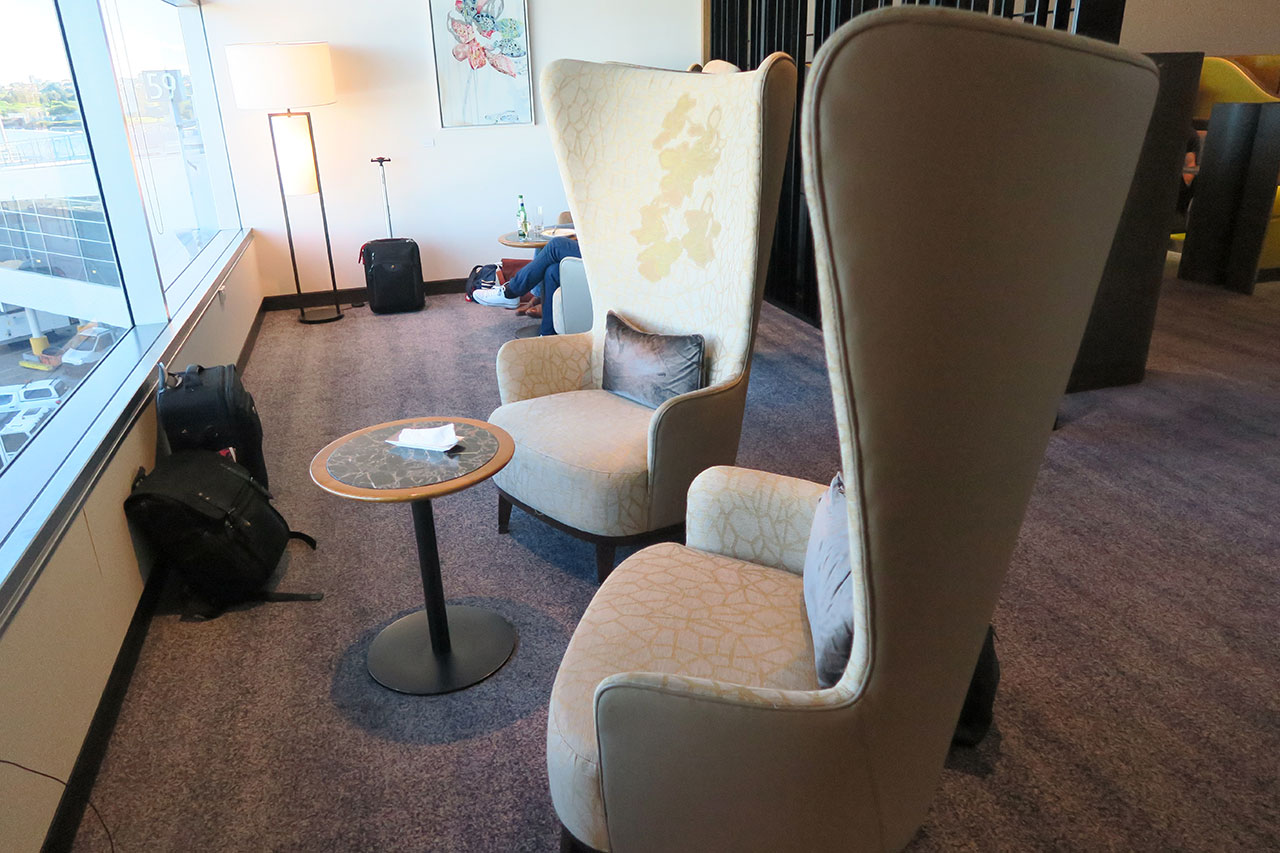 From all accounts, the customer service is generally very attentive. When I visited, there was a lounge manager who greeted me and informed me that the four seats by the window had been taken, so she showed me to one of the pod seats.
Food & Drink
I was presented with the à-la-carte menu and she asked if I wanted a drink. A few minutes later, a waiter showed up with a glass of water and took my order: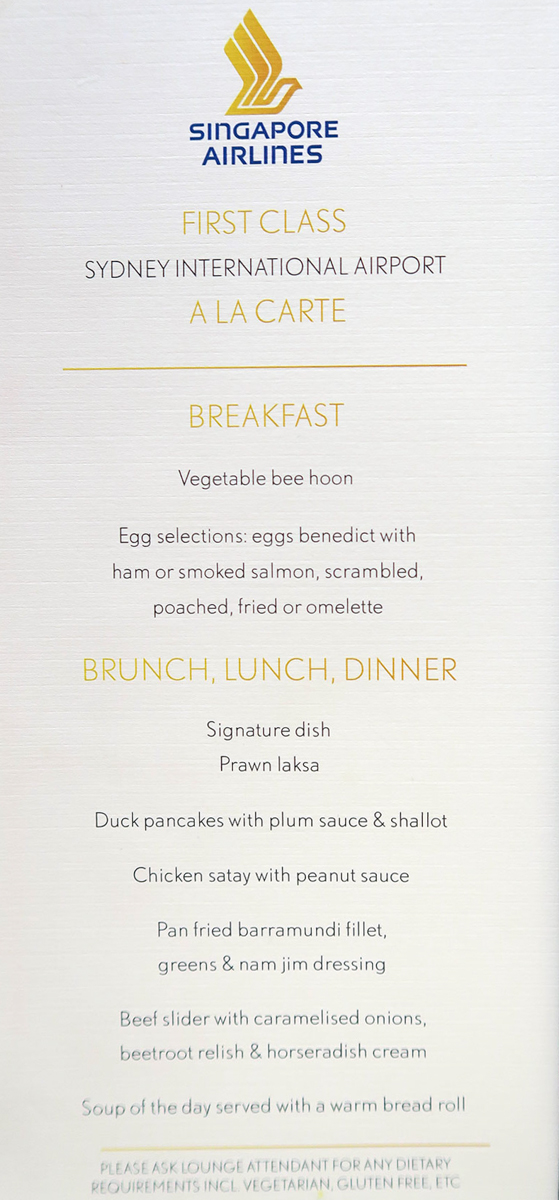 Because I take my reviewing job very seriously, I ordered quite a lot. The duck pancakes weren't as good as the ones I get in Chinatown – they were a bit thick and dry: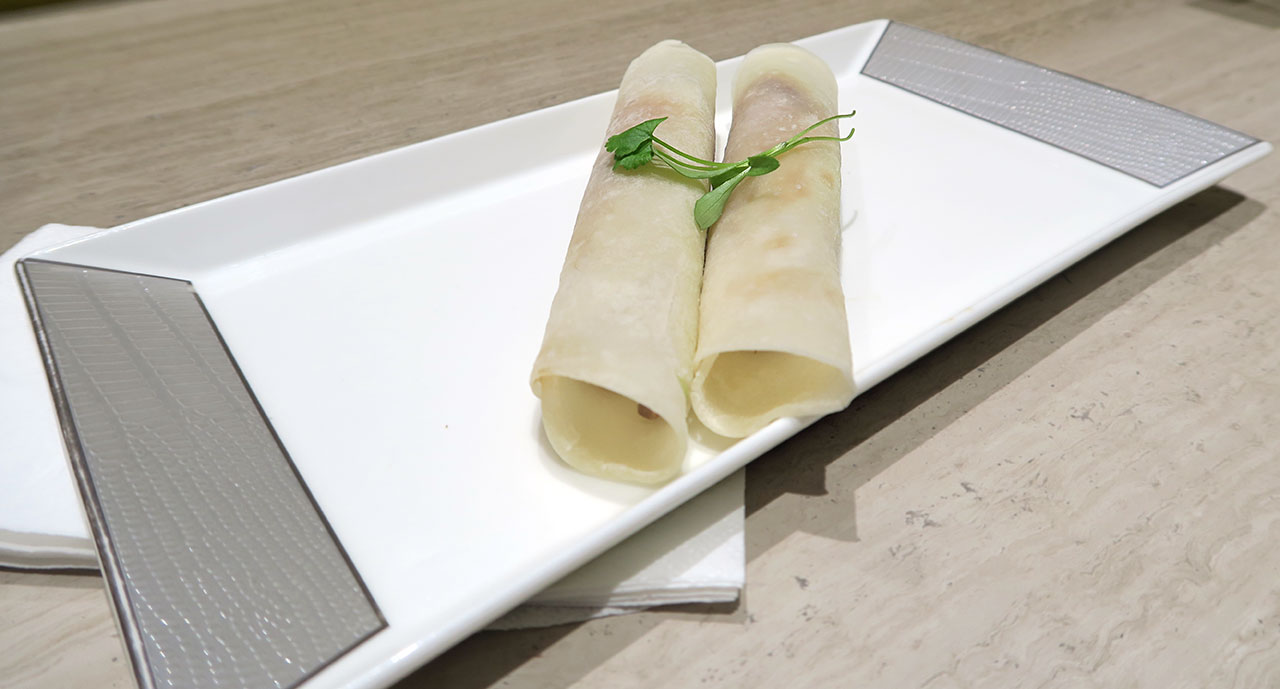 The beef sliders with caramelised onions, beetroot relish and horseradish cream were really delicious and exceeded my expectations: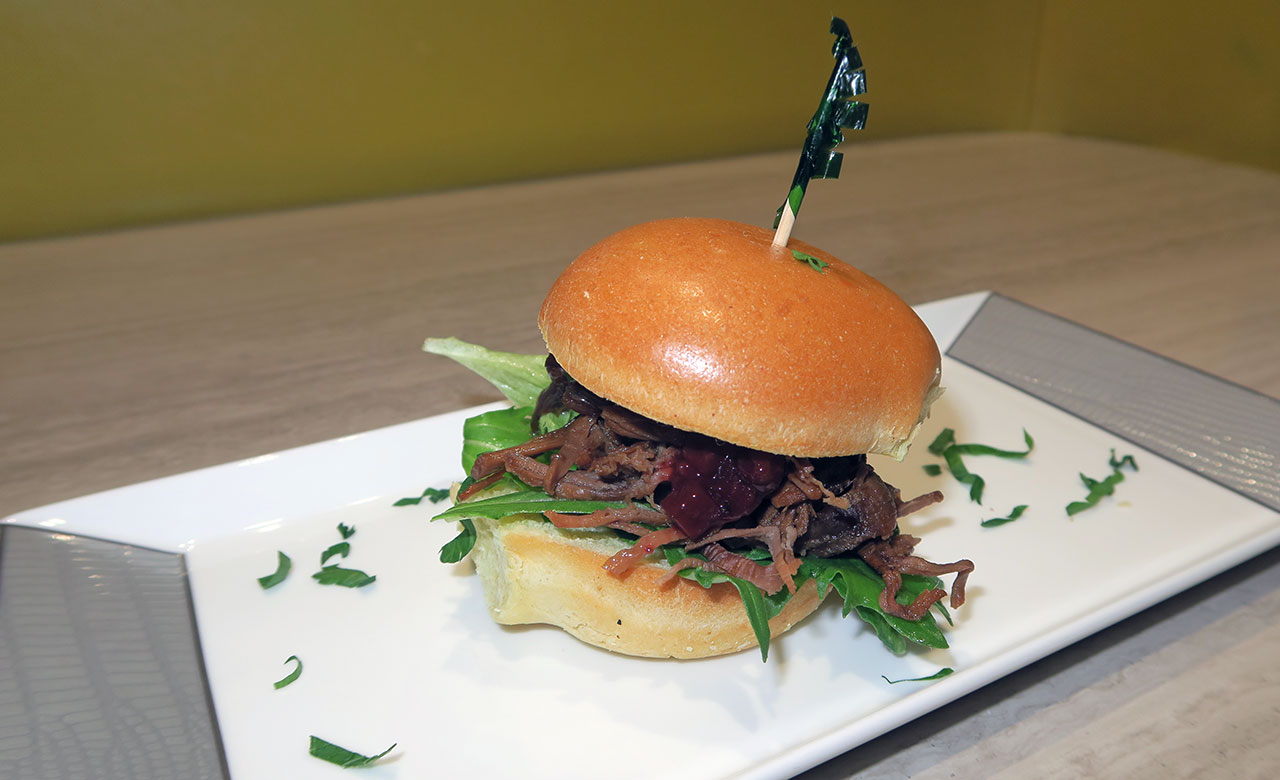 The chicken satay with peanut sauce was warm but very dry – I think it had been sitting under a heat lamp: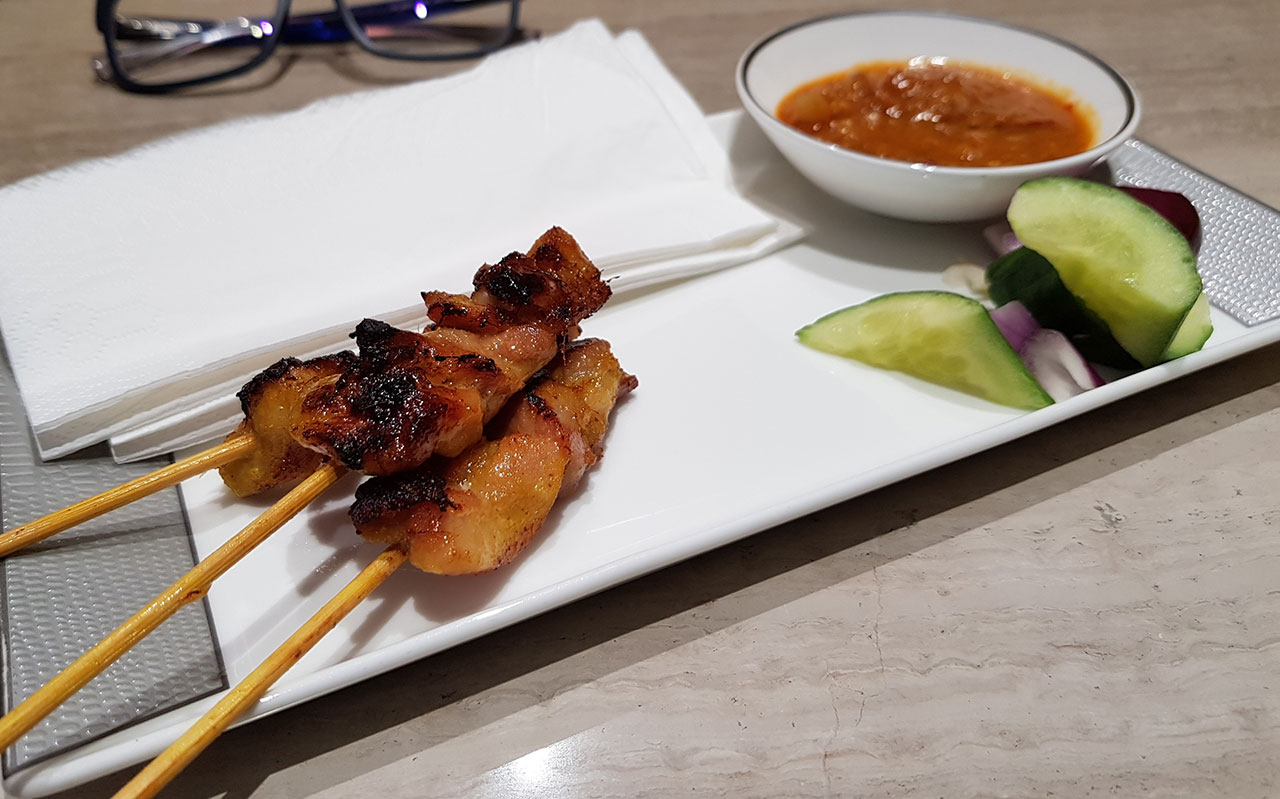 The pan-fried barramundi fillet, greens & nam jim dressing with tomato rice was hands down the best dish of all: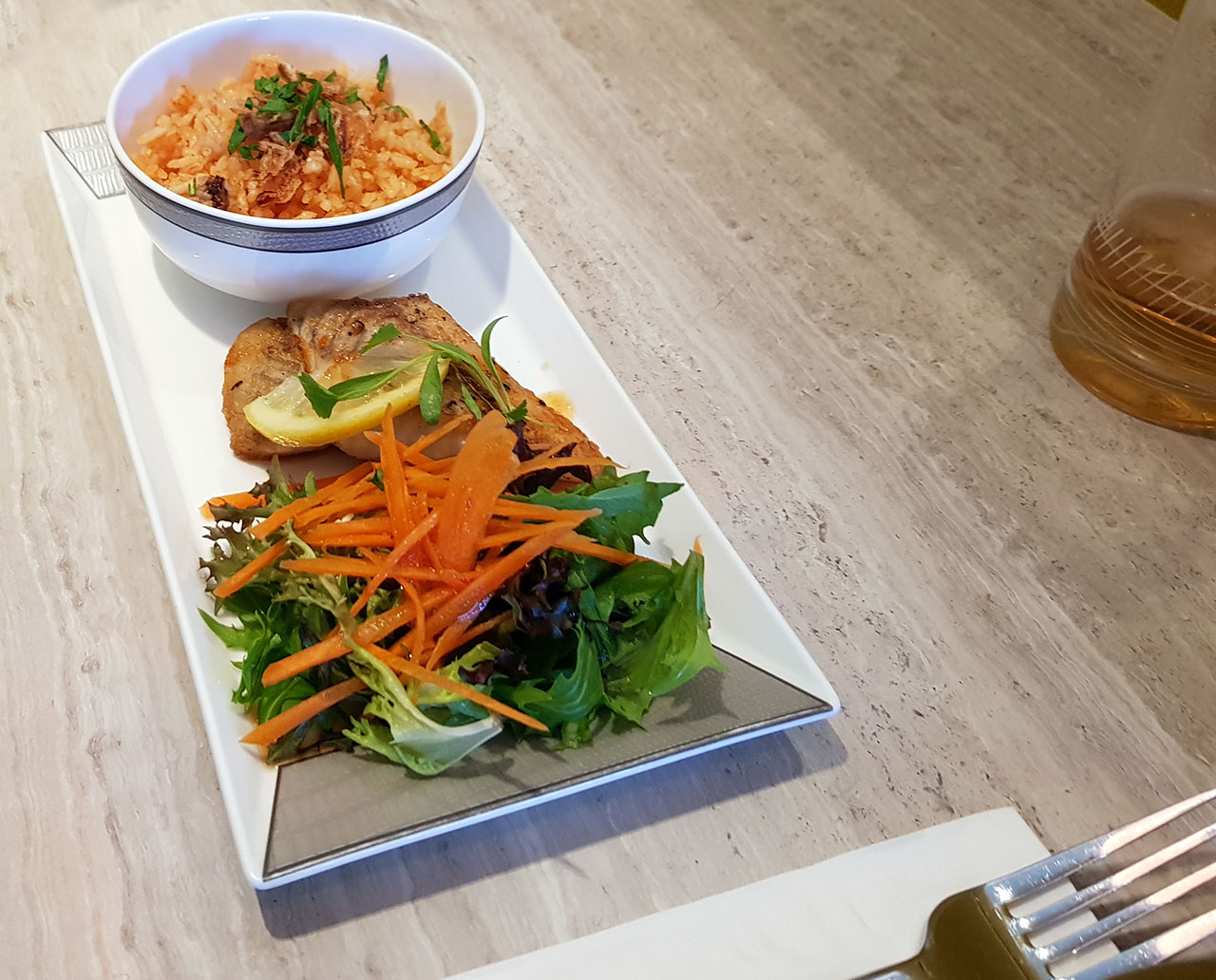 Forget the heavy seafood laksa – the barramundi fillet was the perfect size, wasn't overdone and the dressing complemented it.
If you don't fancy the full menu or are in a rush, there is a self-service buffet: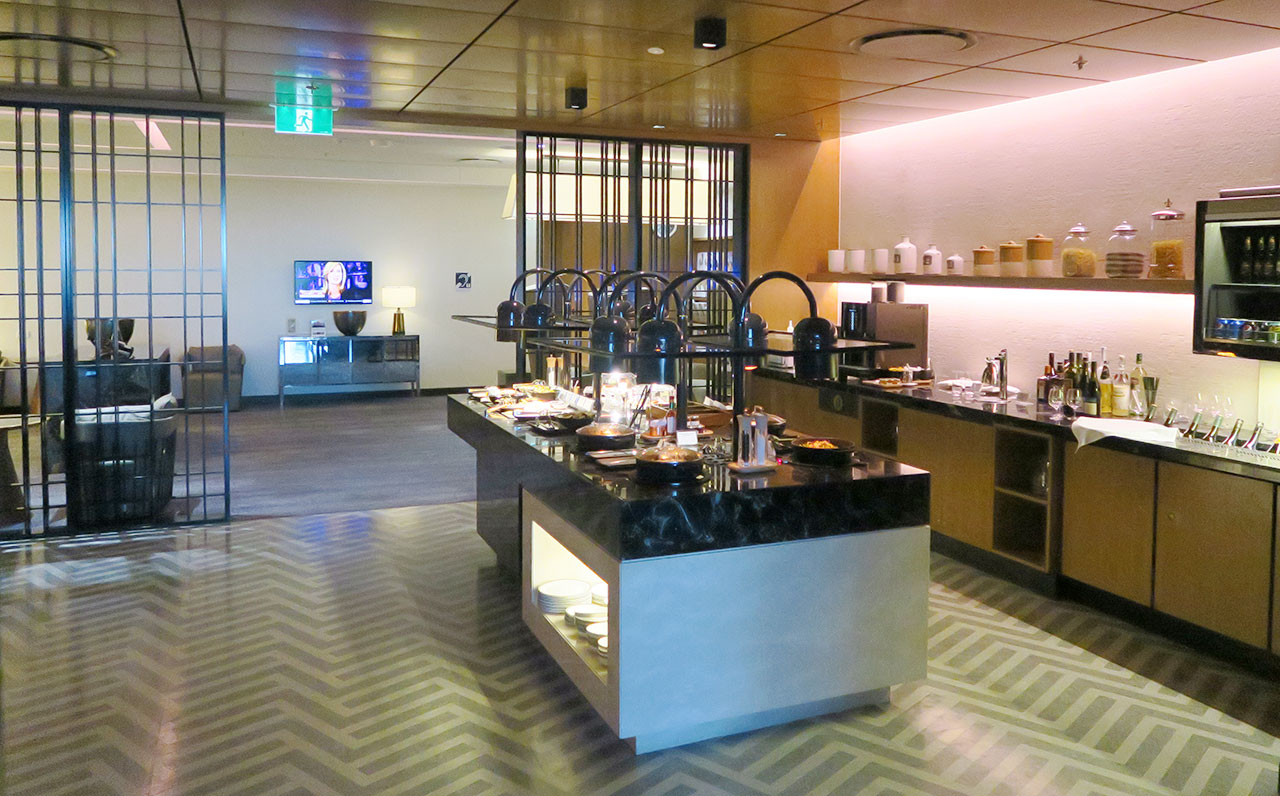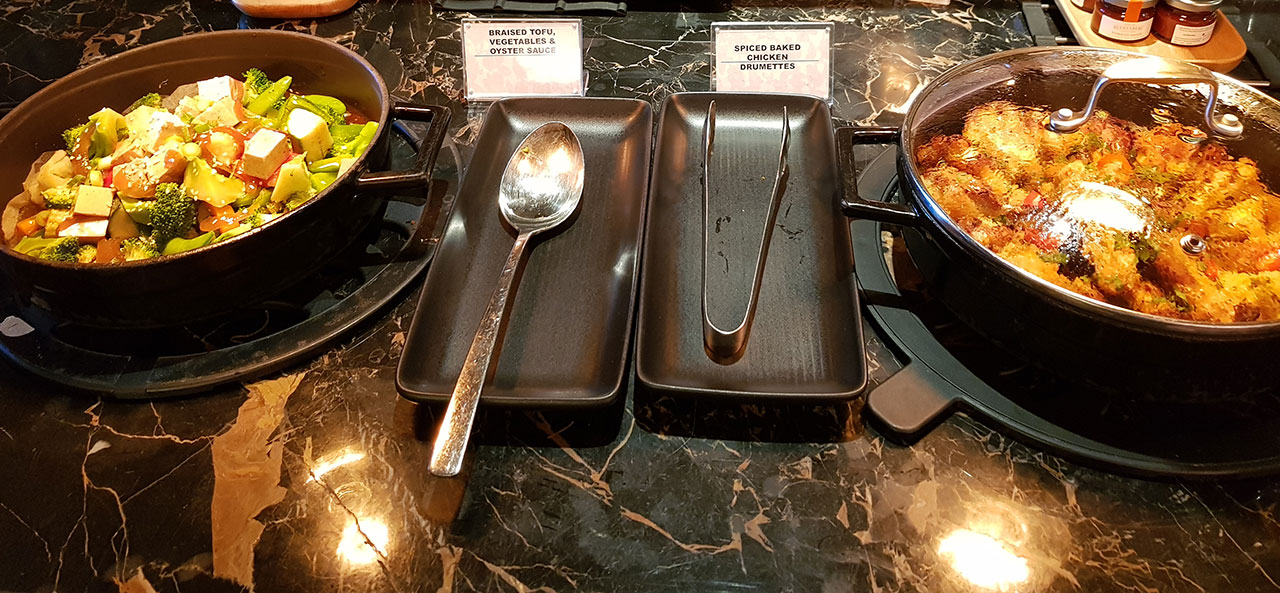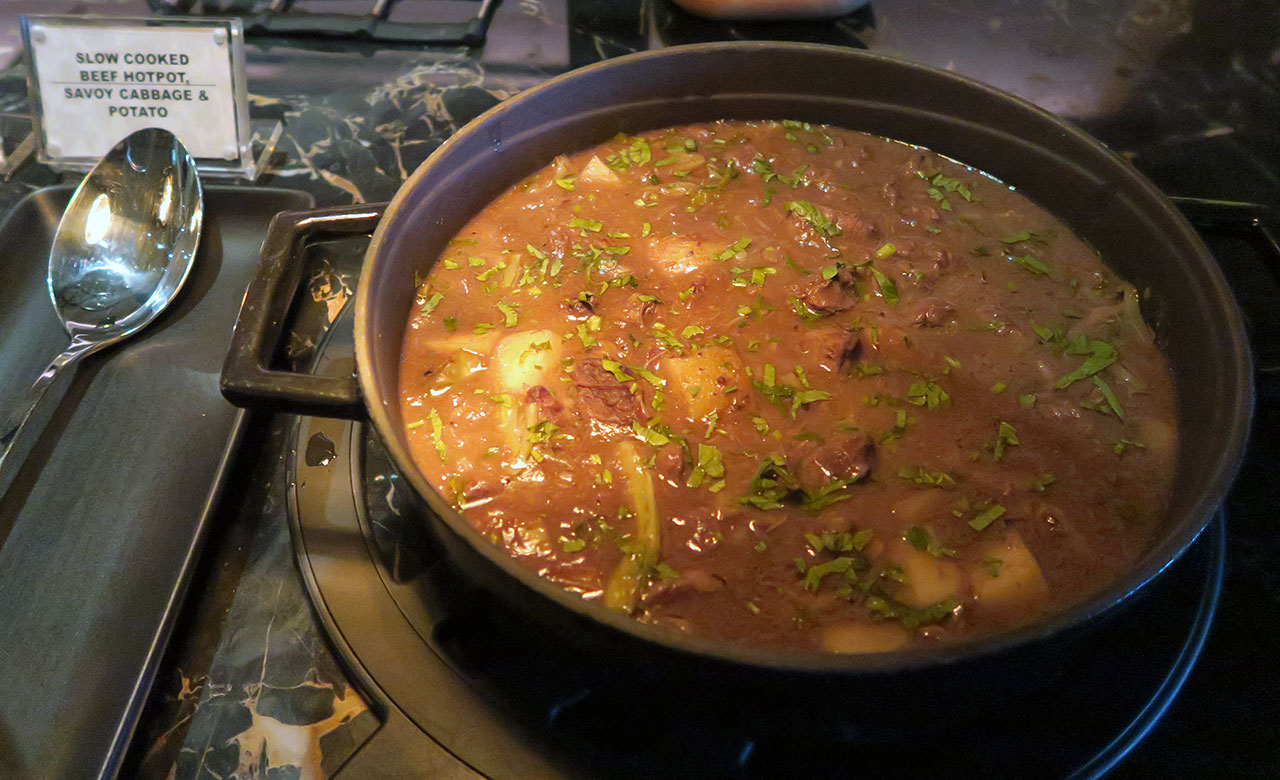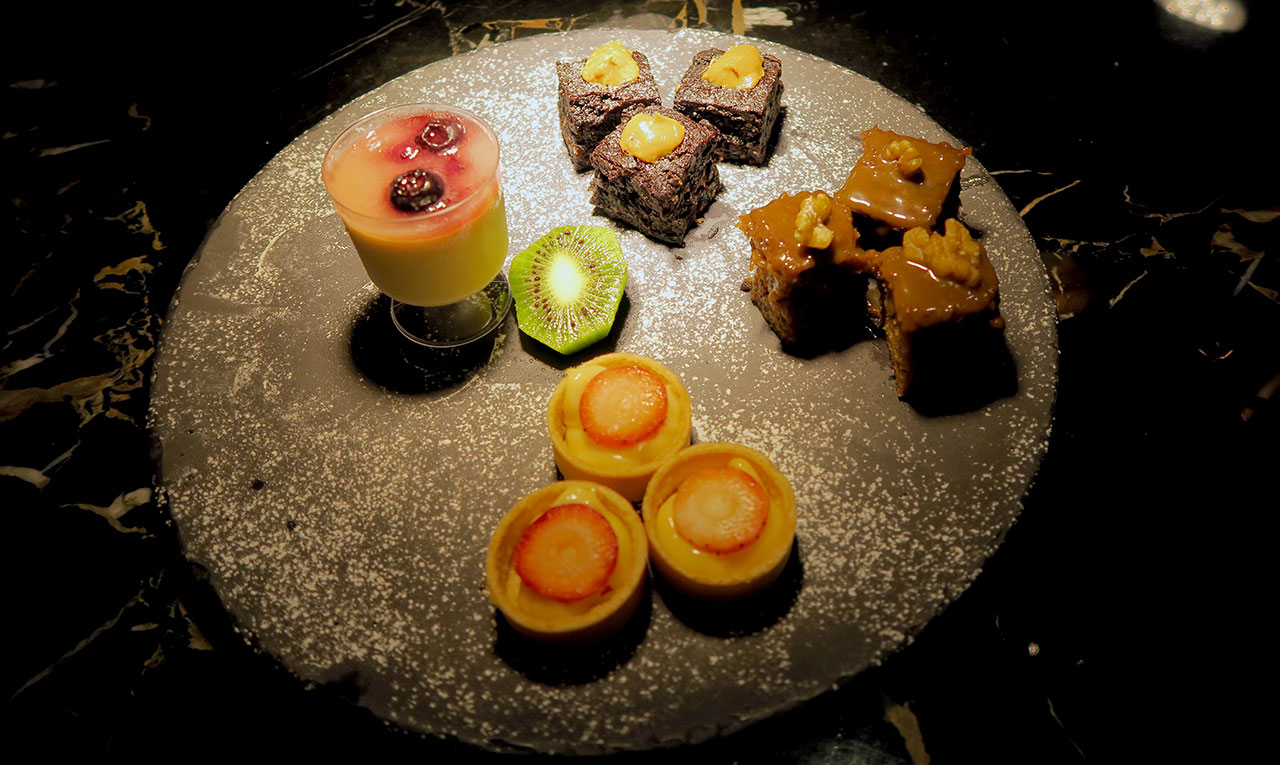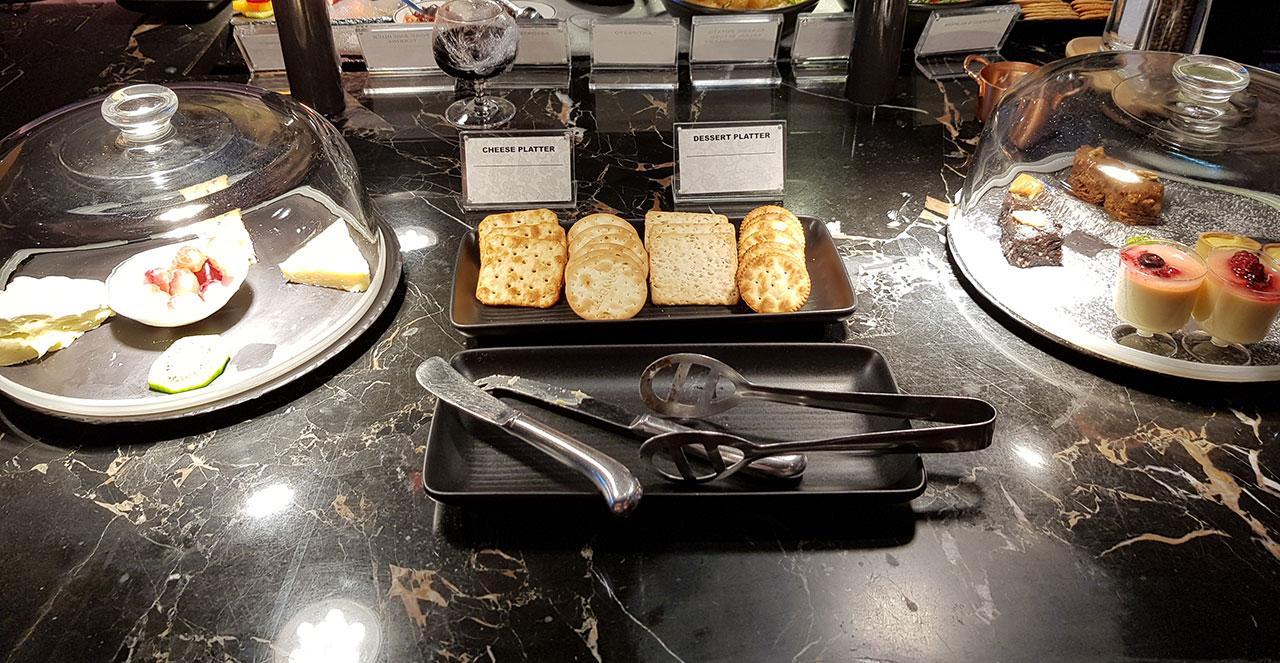 and a selection of alcoholic and non-alcoholic beverages: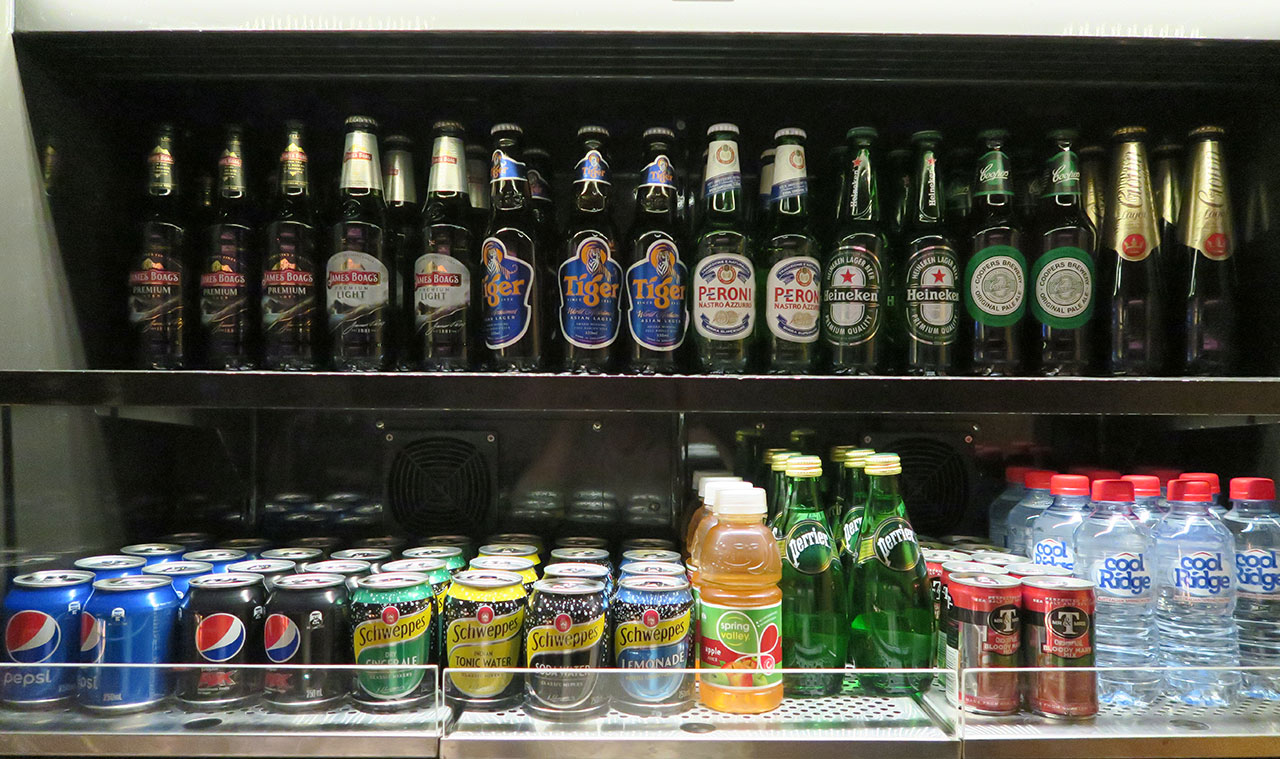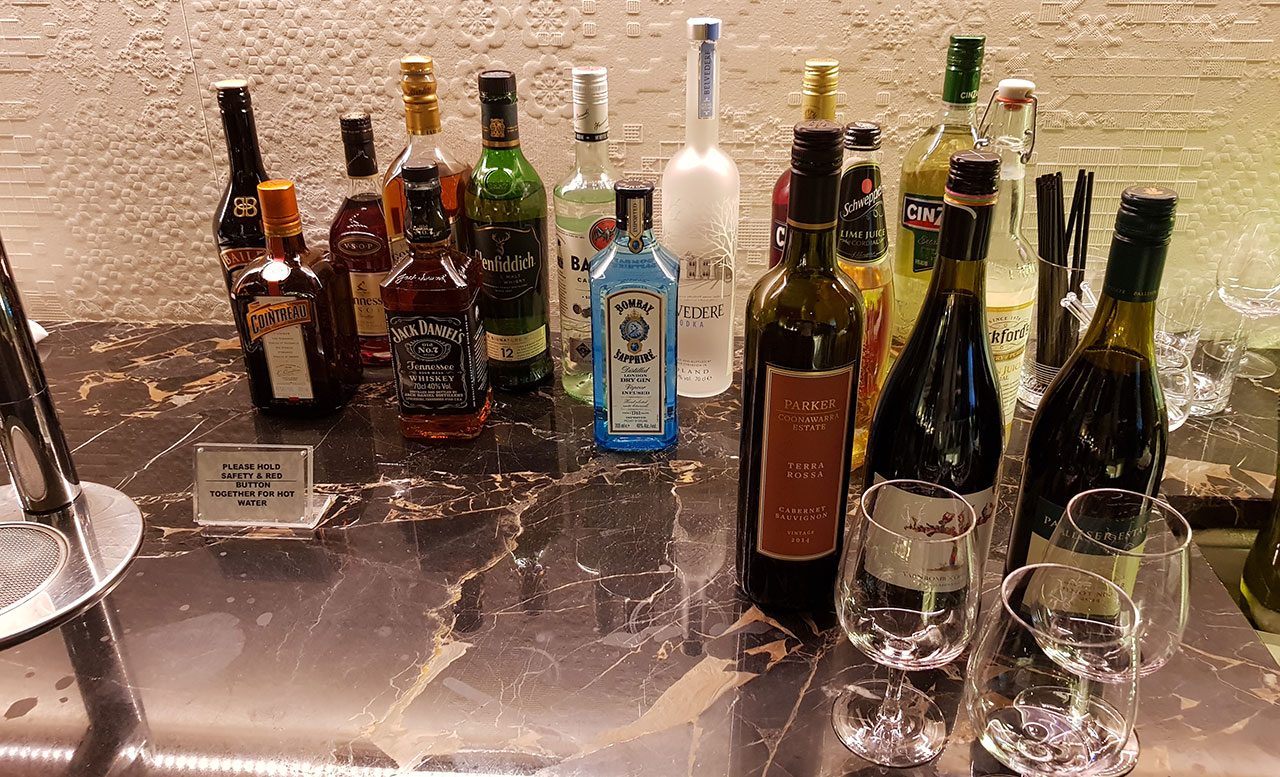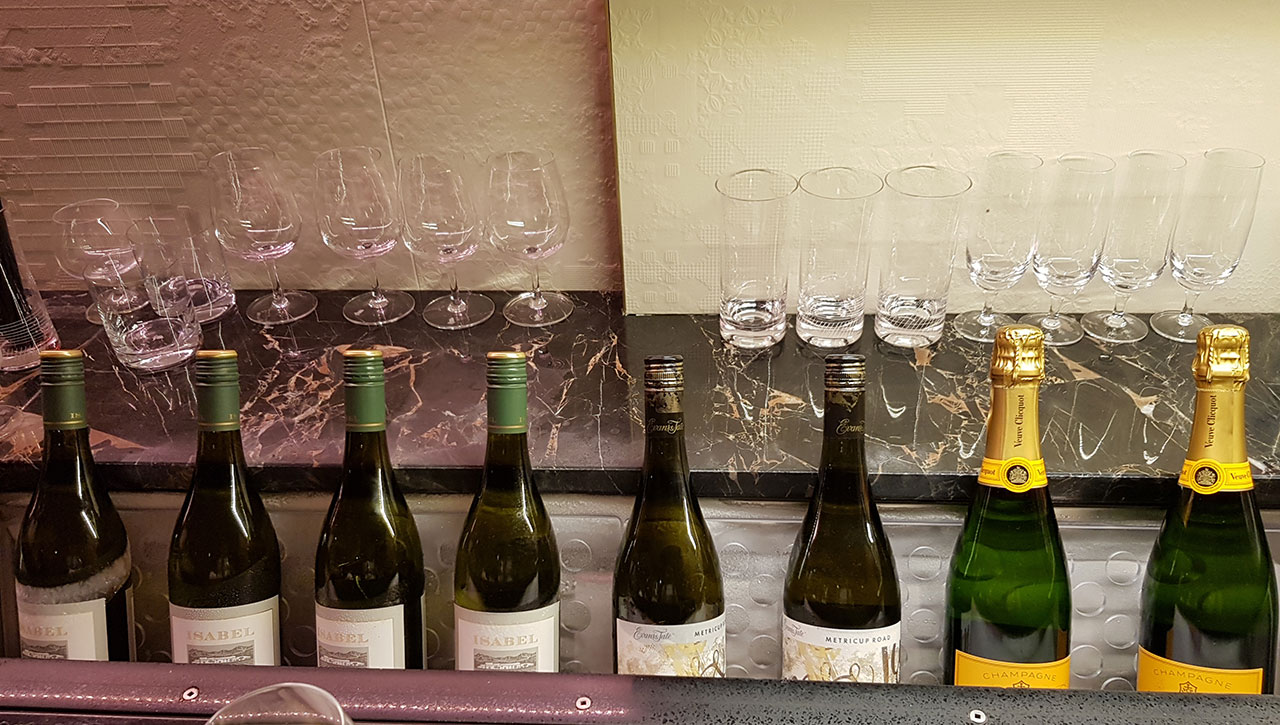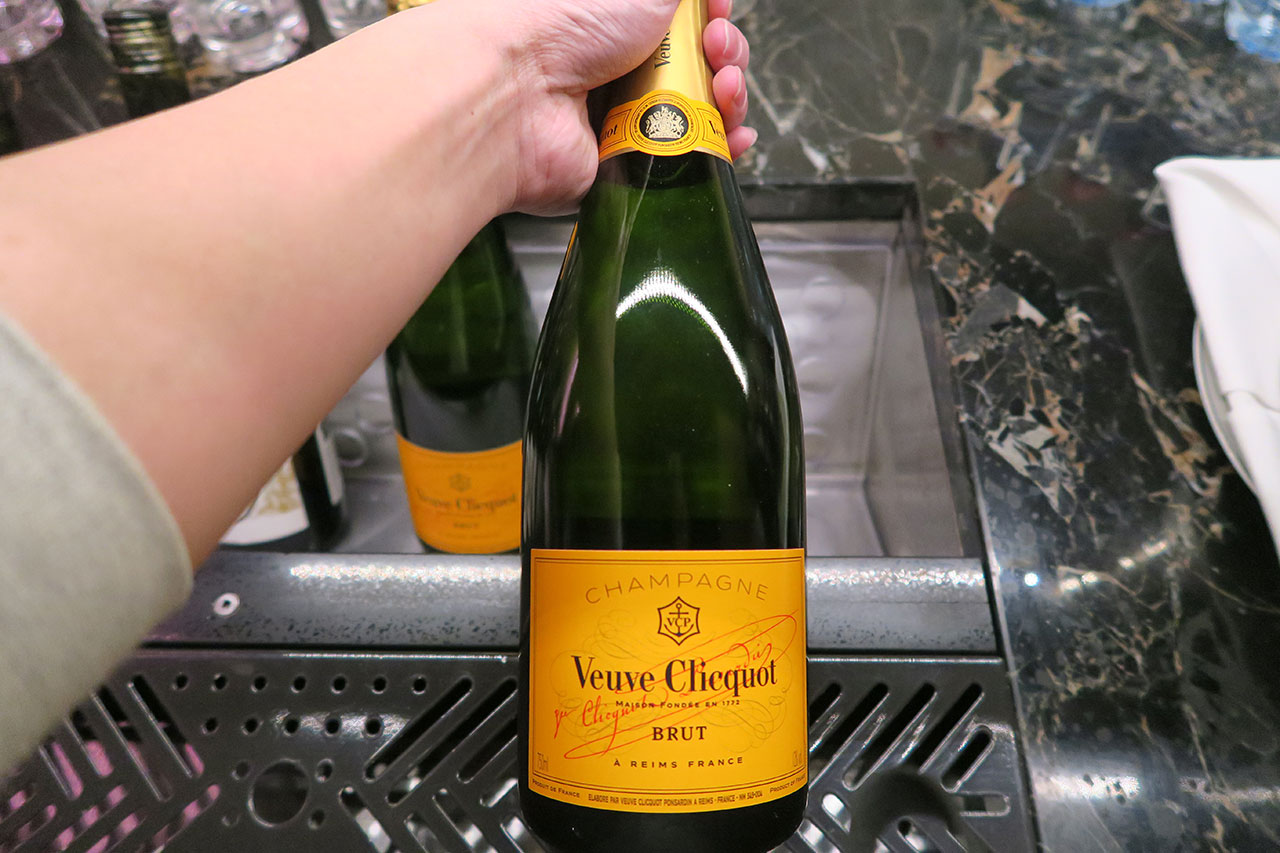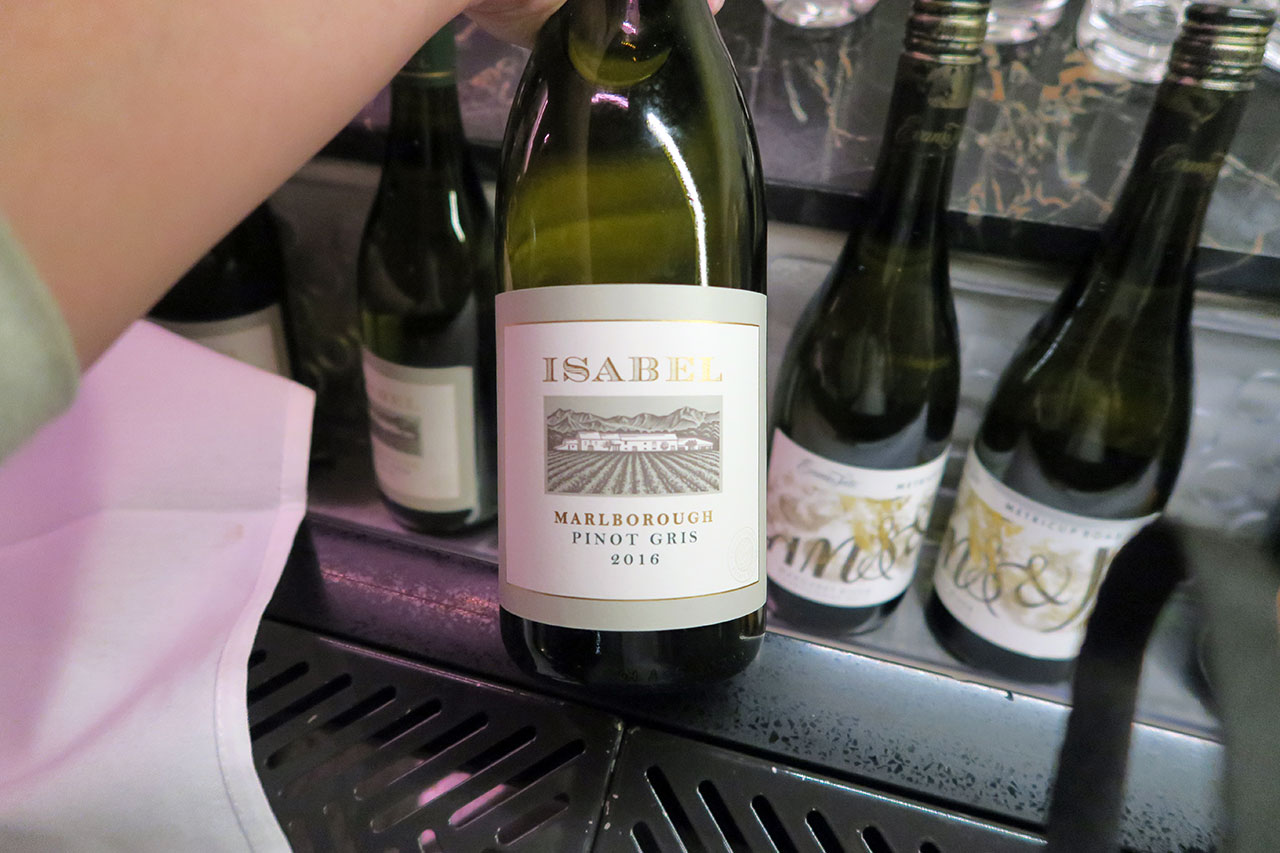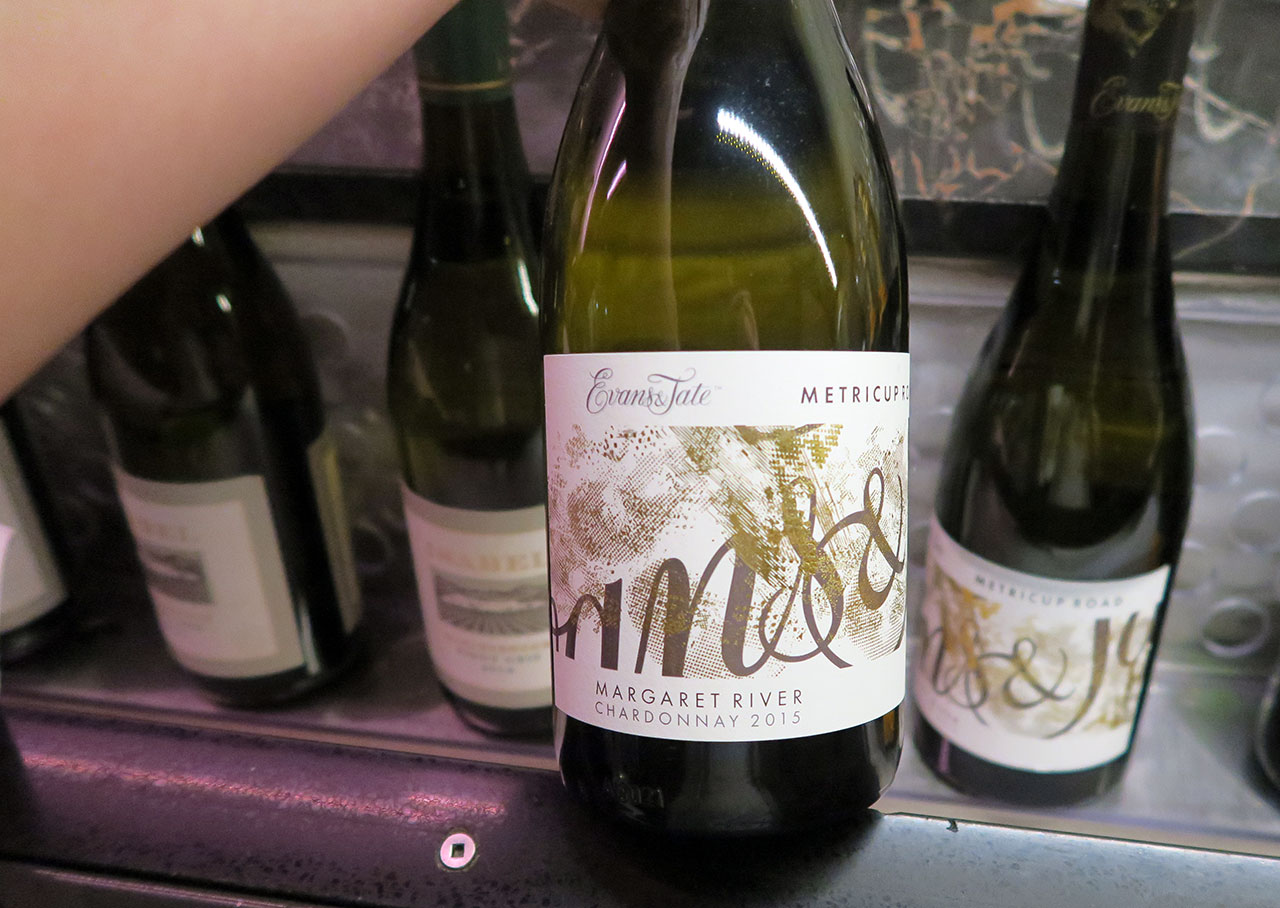 plus tea and a barista machine: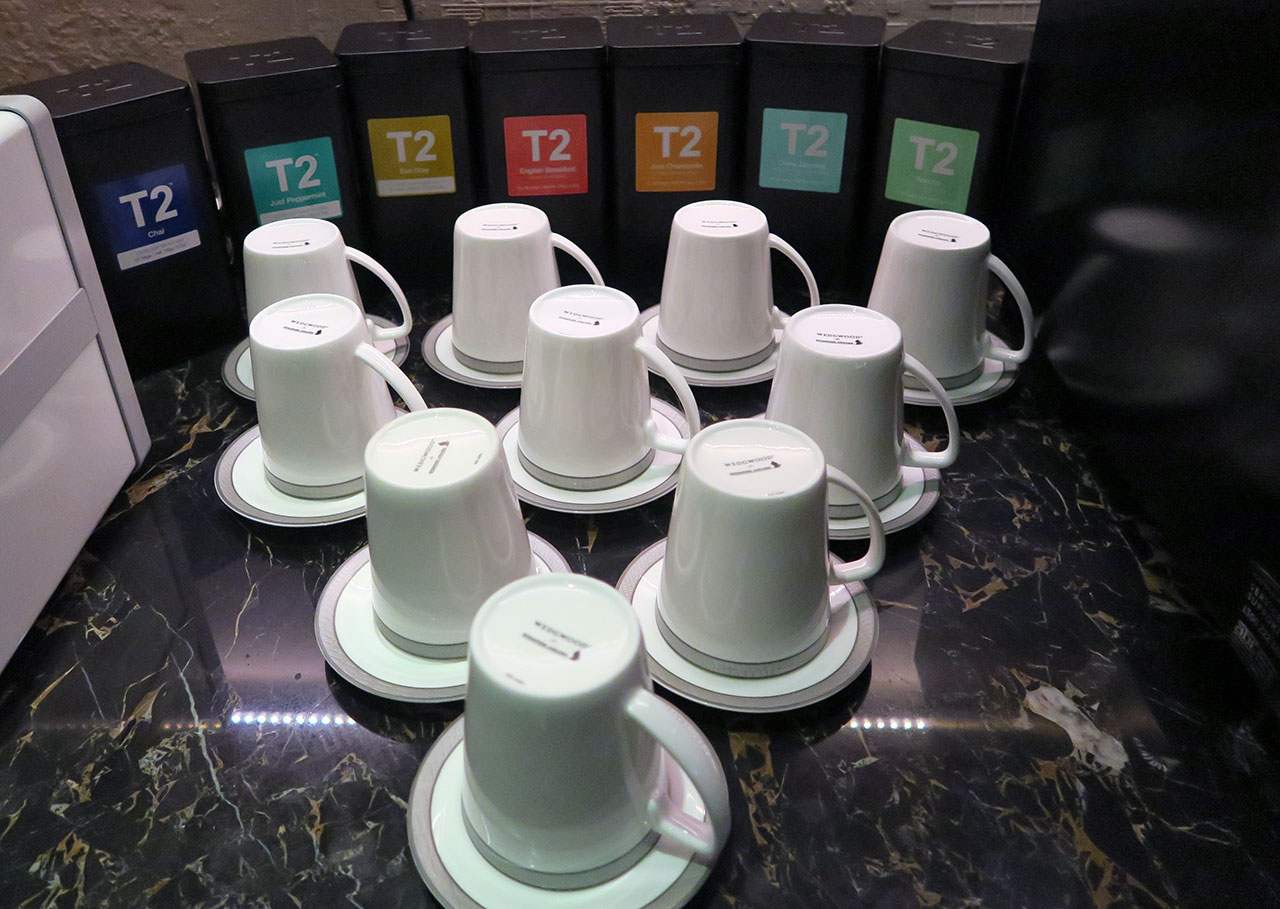 Lounge Access Options
You can access this lounge:
By class of travel: First Class passengers (plus one guest) travelling on a Singapore Airlines or Star Alliance flight, but note that they will refer you to the larger neighbouring Air New Zealand lounge if you not flying Singapore Airlines and there is not much space in the SilverKris Lounge
By KrisFlyer status: KrisFlyer PPS Solitiare members
Guests are defined as any person over two years of age.
SilverKris First Class Lounge: my take
I have definitely been to better First Class lounges but having said that, this lounge does a decent job with the meal and beverages offerings.
The staff were great and constantly moved around, offering to top up drinks or take new orders from the menu.
Used cutlery and dishes were cleared away within minutes of passengers departing and after the other passengers left, I took the chance to snag an armchair seat by the window and watch the world (planes) go by.
For comparison purposes, superior First Class lounges include the complimentary spa treatments at the Qantas First Class Lounge in Sydney and the limousine transfer service at the Lufthansa First Class Terminal in Frankfurt.
SilverKris First Class Lounge Sydney overview
was last modified:
April 15th, 2021
by