It's certainly no secret that Singapore Airlines has its own SilverKris Lounge at Sydney Airport. But few realise that there's also something rarer tucked away, out of sight. That's the very subtle SilverKris First Class Lounge at Sydney Airport.
Here, privacy is paramount, and discretion is key. You won't find a lavish entrance with an expansive 'living wall' of greenery, as at the nearby Qantas First Lounge. But at the same time, you won't encounter many other travellers in here, either.
When you're at Australia's busiest airport, that peace and quiet can be its own X-factor…
Location
Once you're through check-in, passport control and security at Sydney Airport, make your way towards gates 51 and above. That's the airport's distant pier, which you'll reach by walking past The House.
If it jogs any other travel memories, it's also the section of the airport where the American Express Lounge is located. Air New Zealand and Emirates have lounges down this way, too.
Speaking of lounges, to the untrained eye it may seem that Singapore Airlines only has one at Sydney Airport. But for those in the know, there's also a second lounge hidden away.
If you didn't know it existed, you'd be none the wiser. Its entrance is unmarked – almost like a private club. That door into the world beyond goes unnoticed by most, and for the few who spot it, it's generally ignored. After all, that's probably just a staff office, right?
Wrong. So very, very wrong.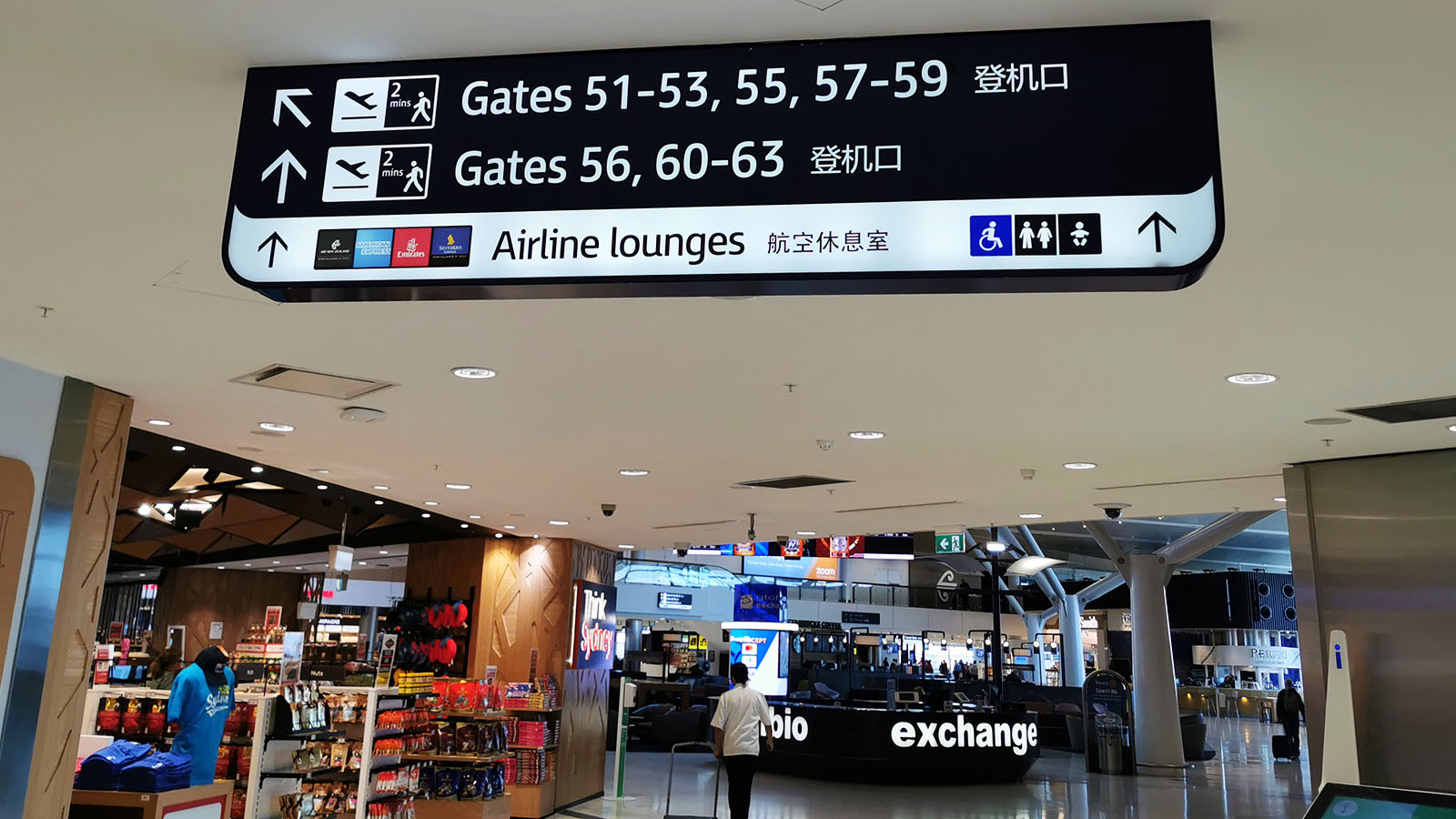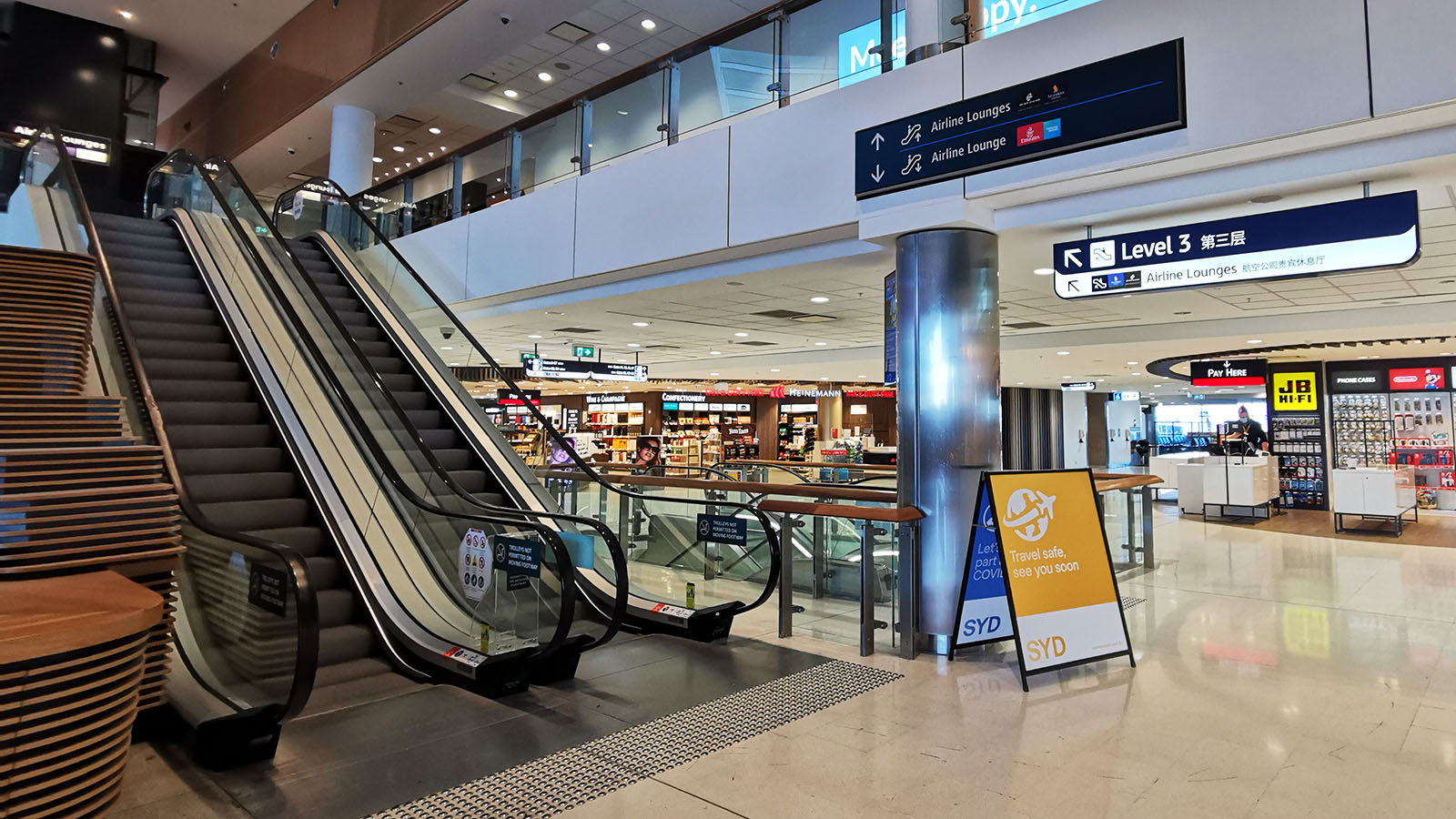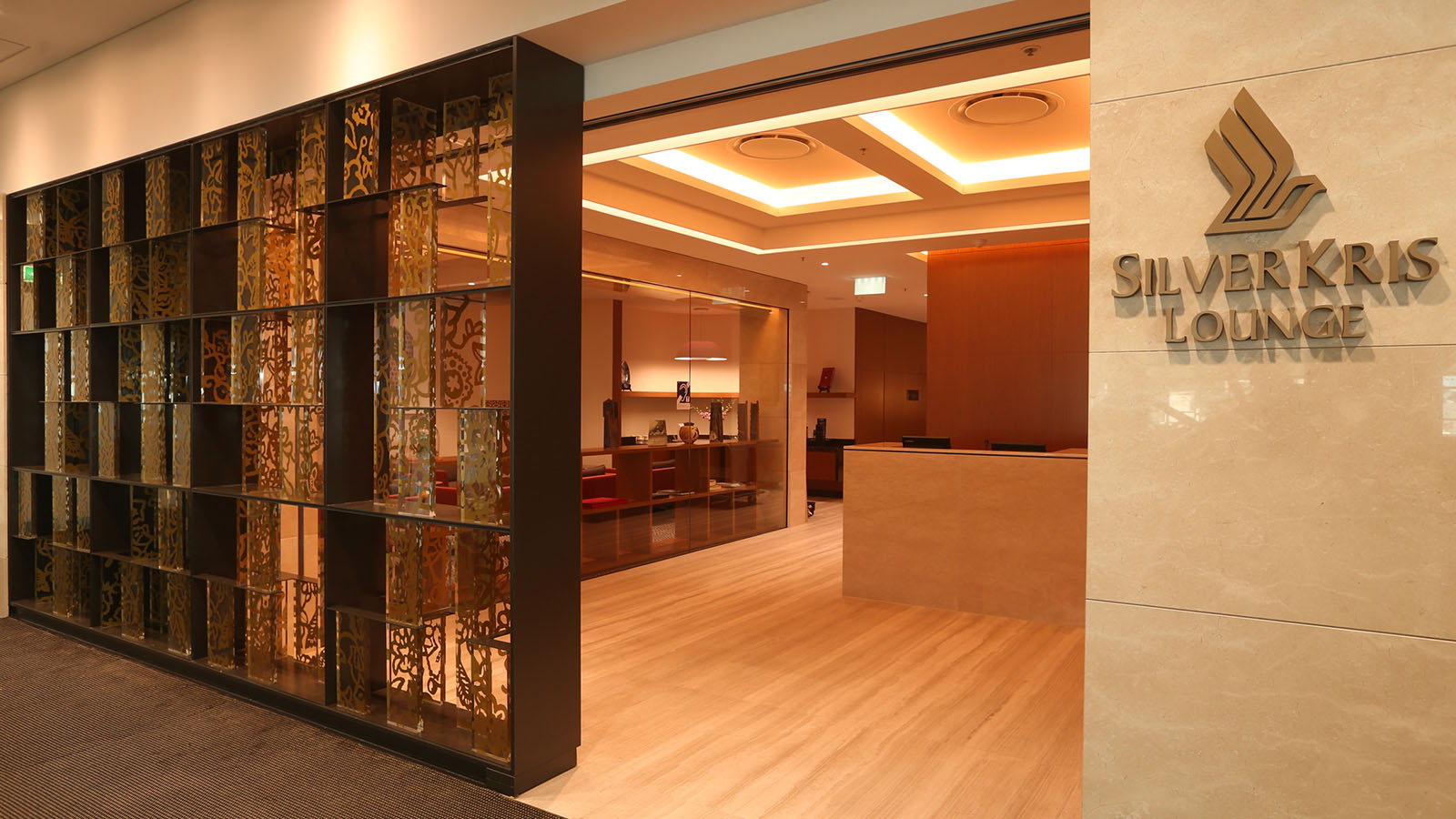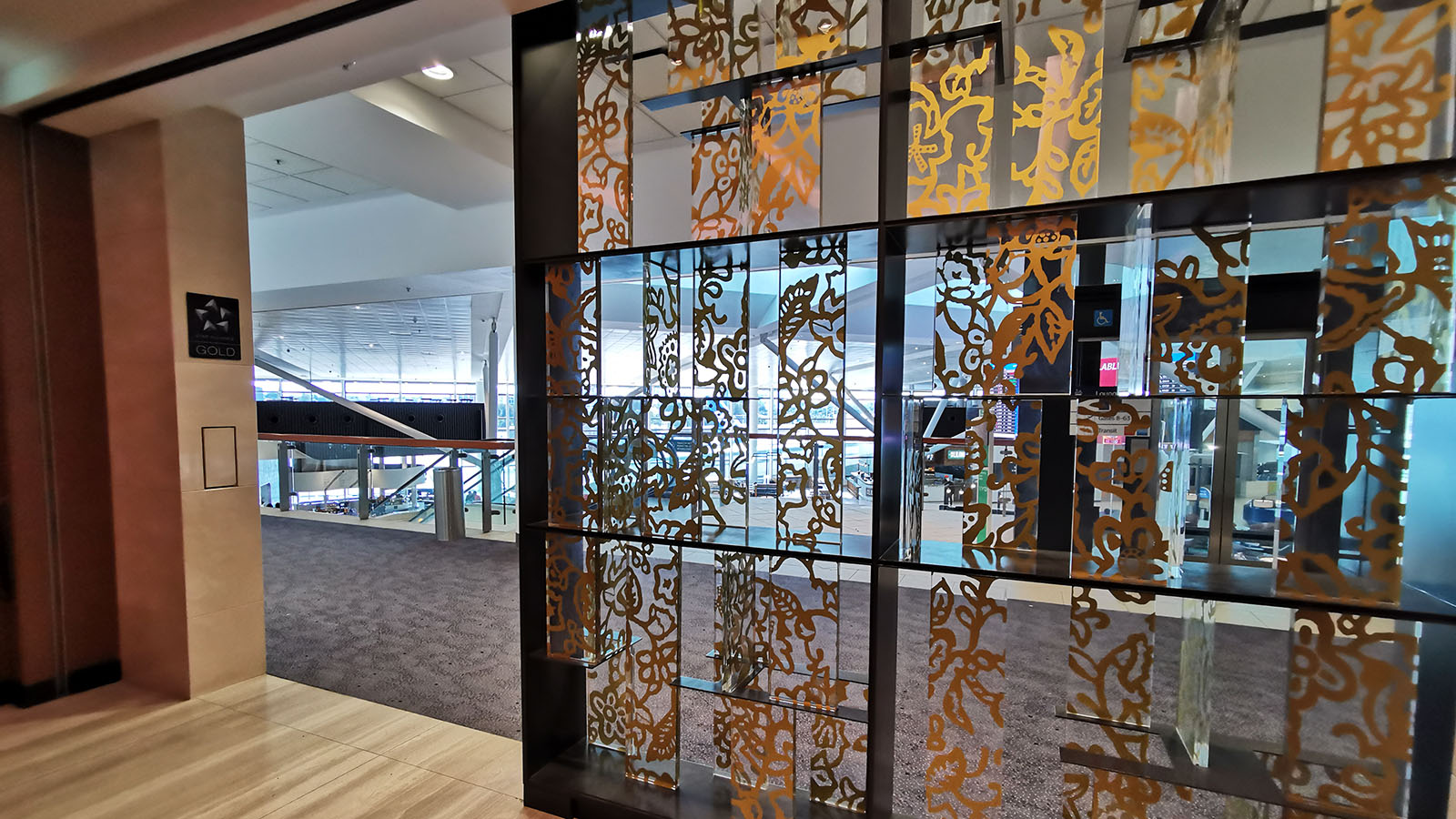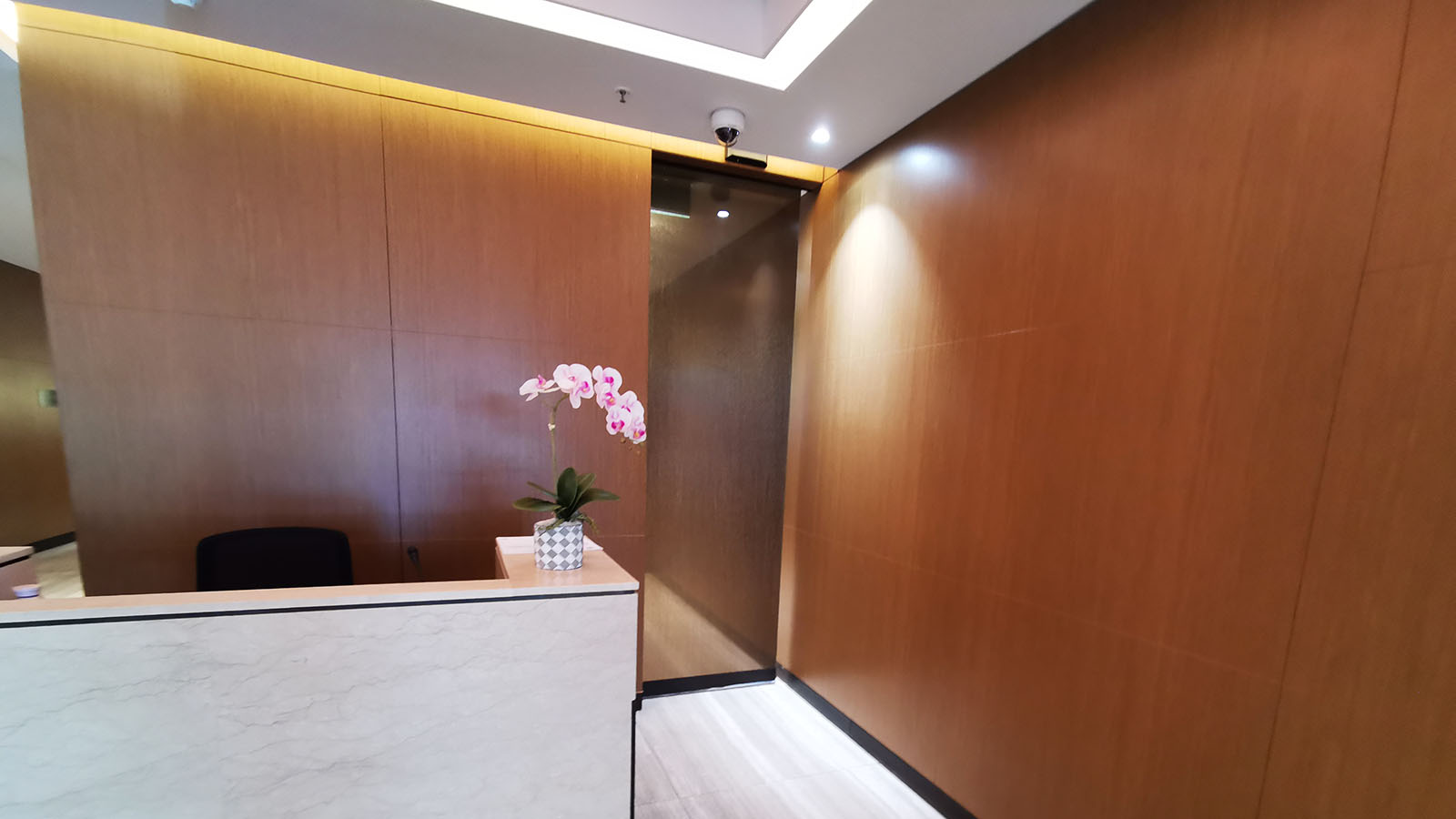 If yours is one of the few VIP boarding passes that grants entry, there's a discreet button the staff will press as you arrive. With that, the secret door slides opens, and that barrier is no more.
Congratulations, you've made it. Welcome to Singapore Airlines' SilverKris First Class Lounge in Sydney.
Lounge layout and seating
This secluded space takes on the style of an upmarket apartment. As that unmarked door closes behind you, you'll step through into the living room.
Just like at home, it's a nook where you can spend time with others, or just kick back and watch TV. You could read a book, too – the lighting is certainly bright enough.
Venture into the next room and you'll find the dining space. Benches resembling a counter and a kitchen island reinforce that 'home away from home' atmosphere.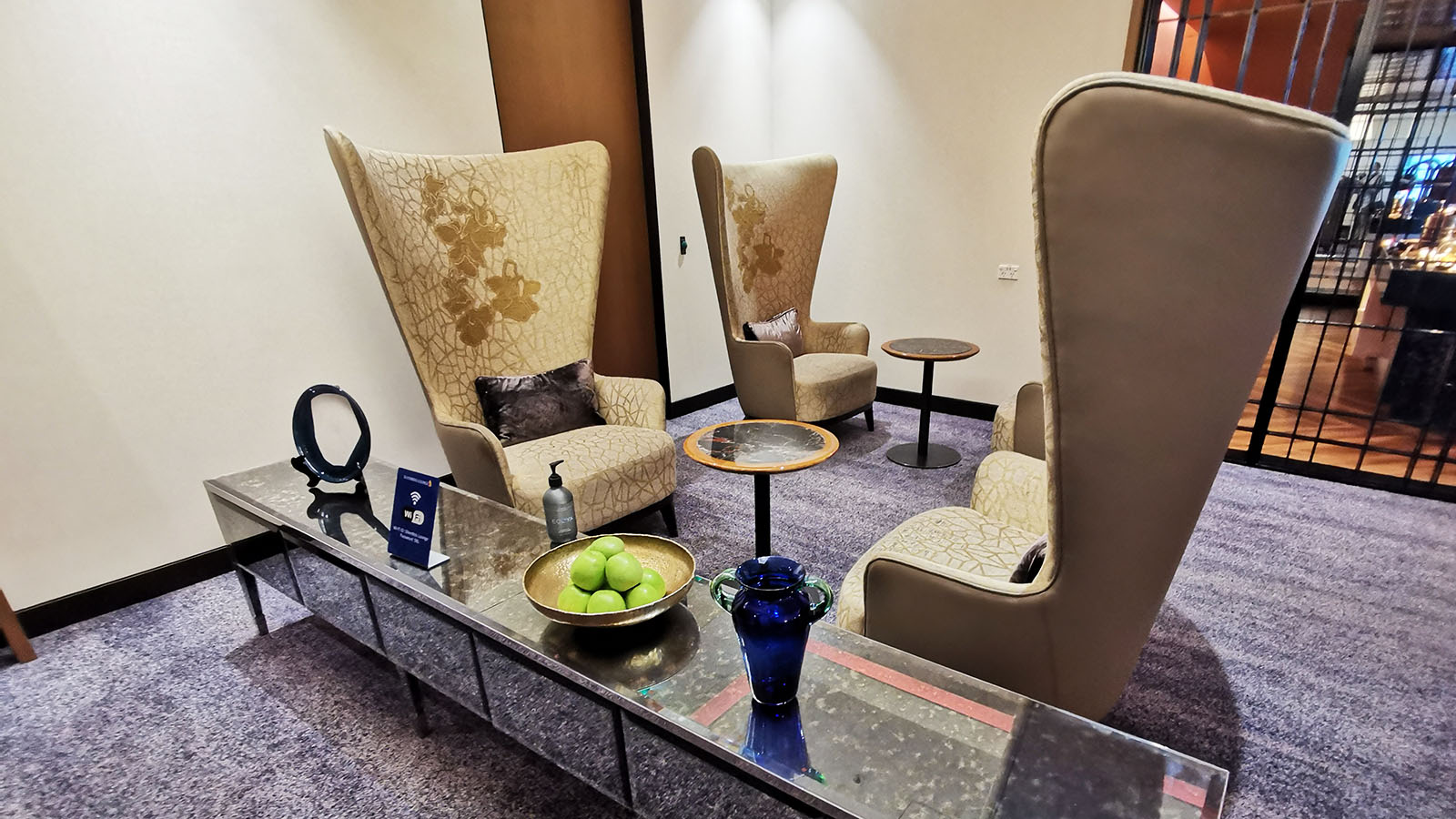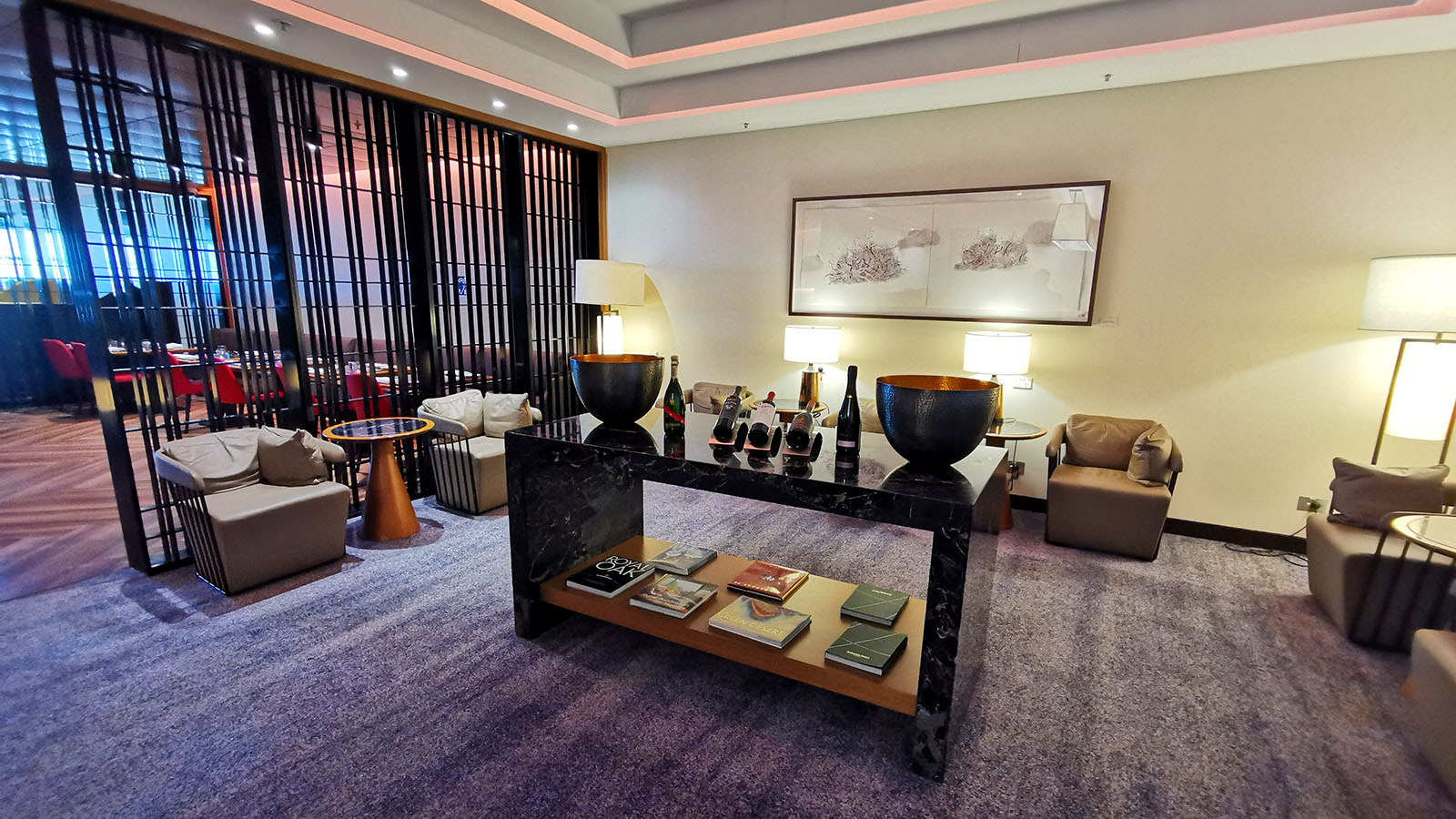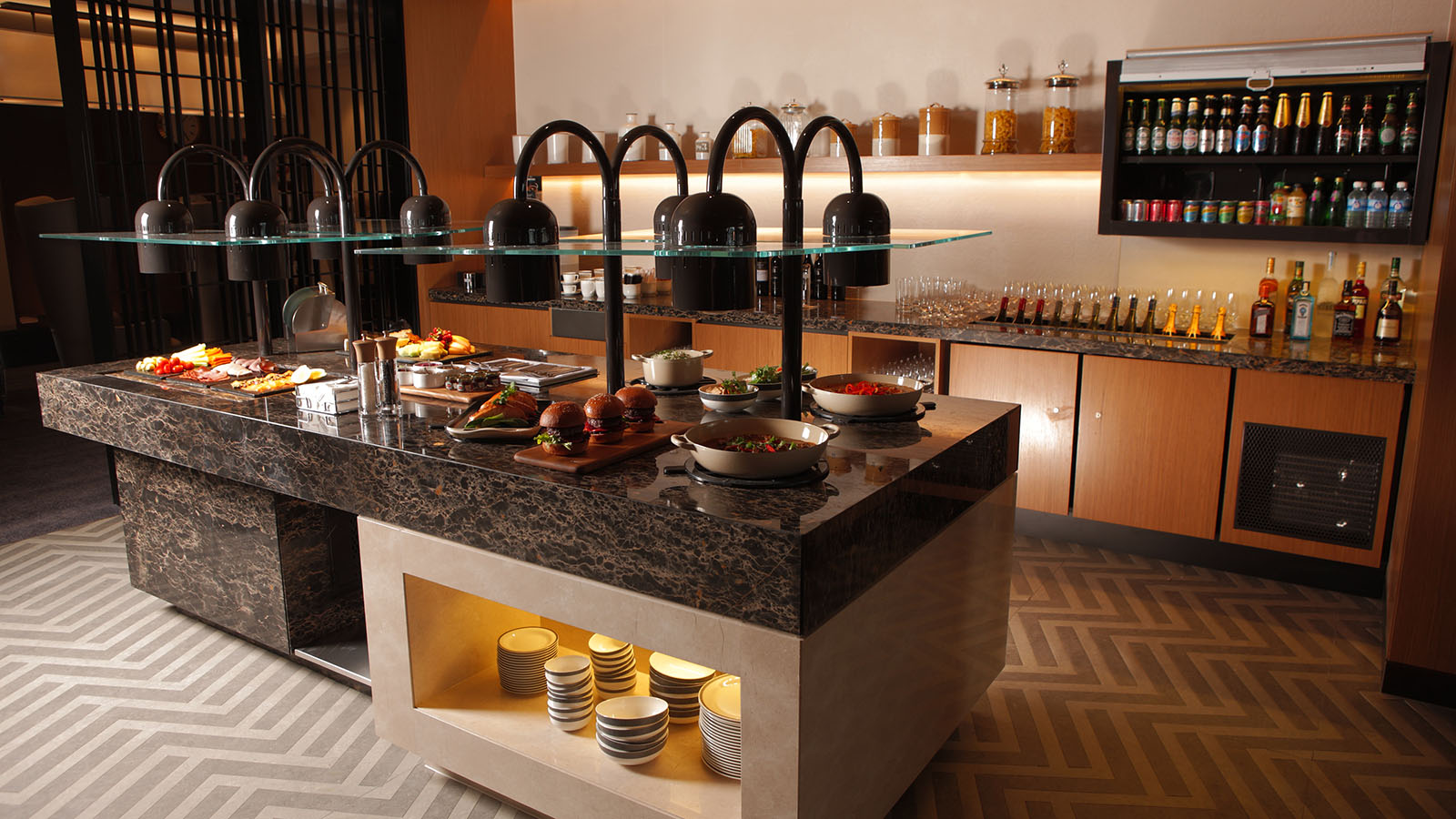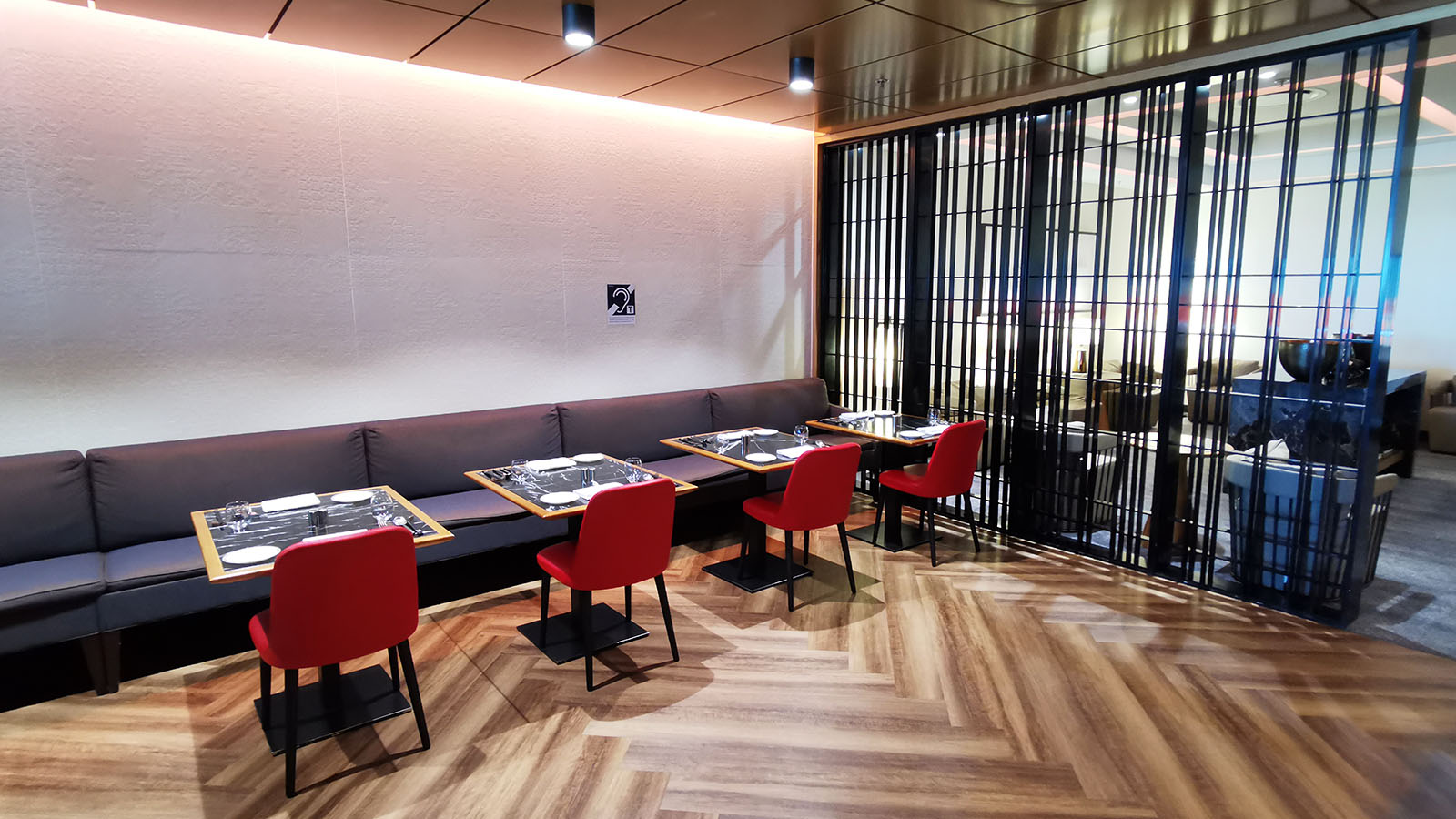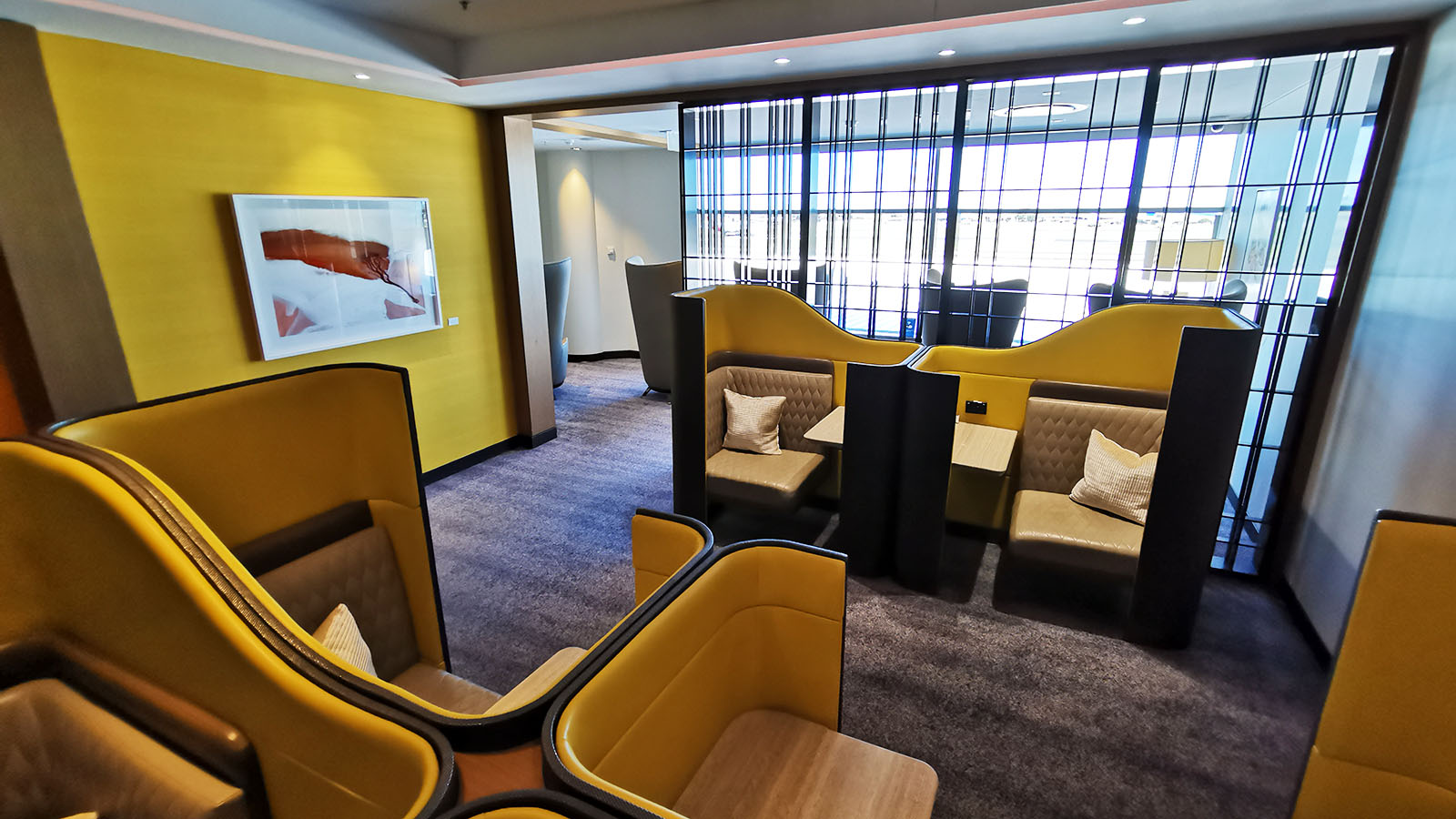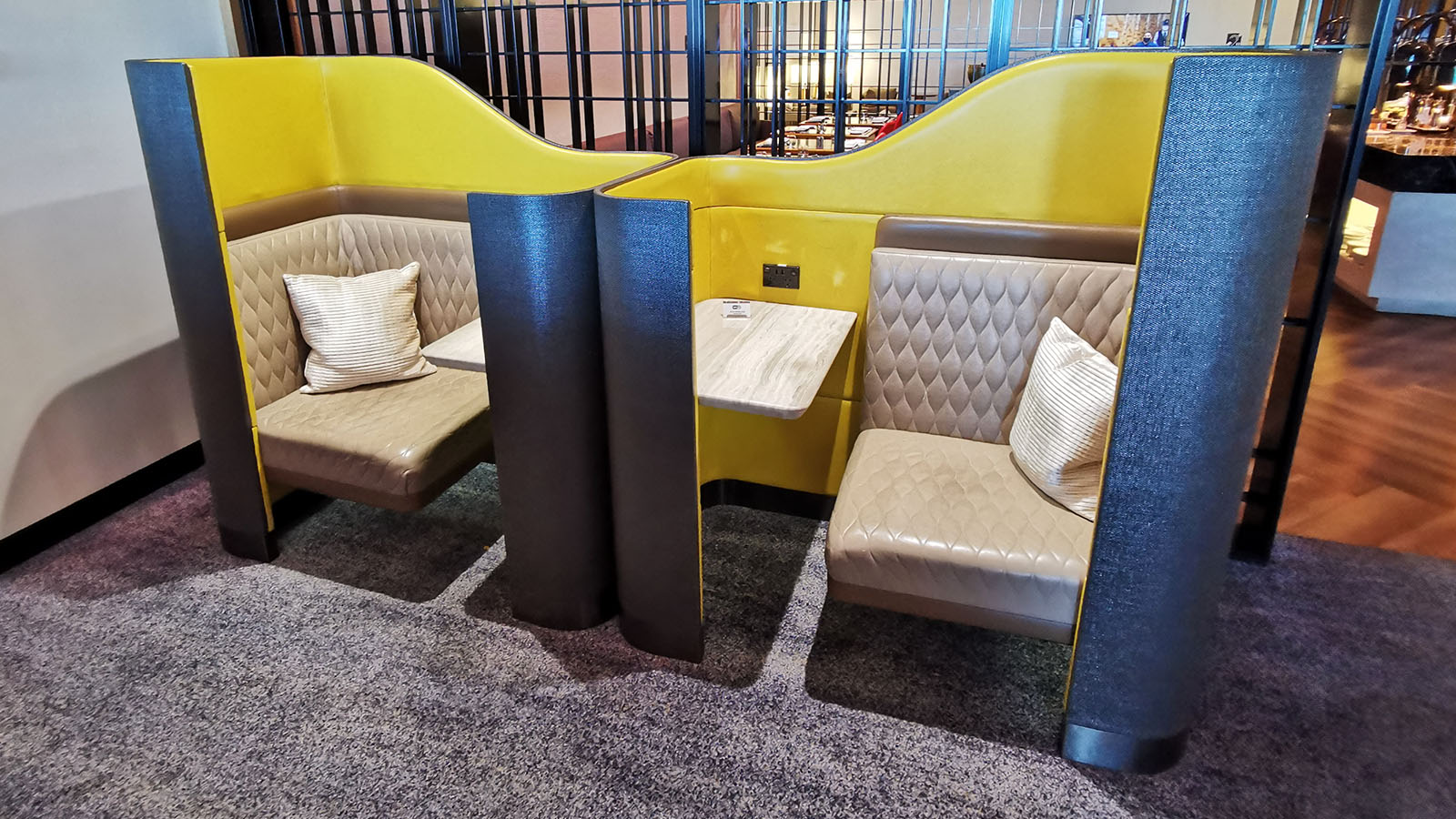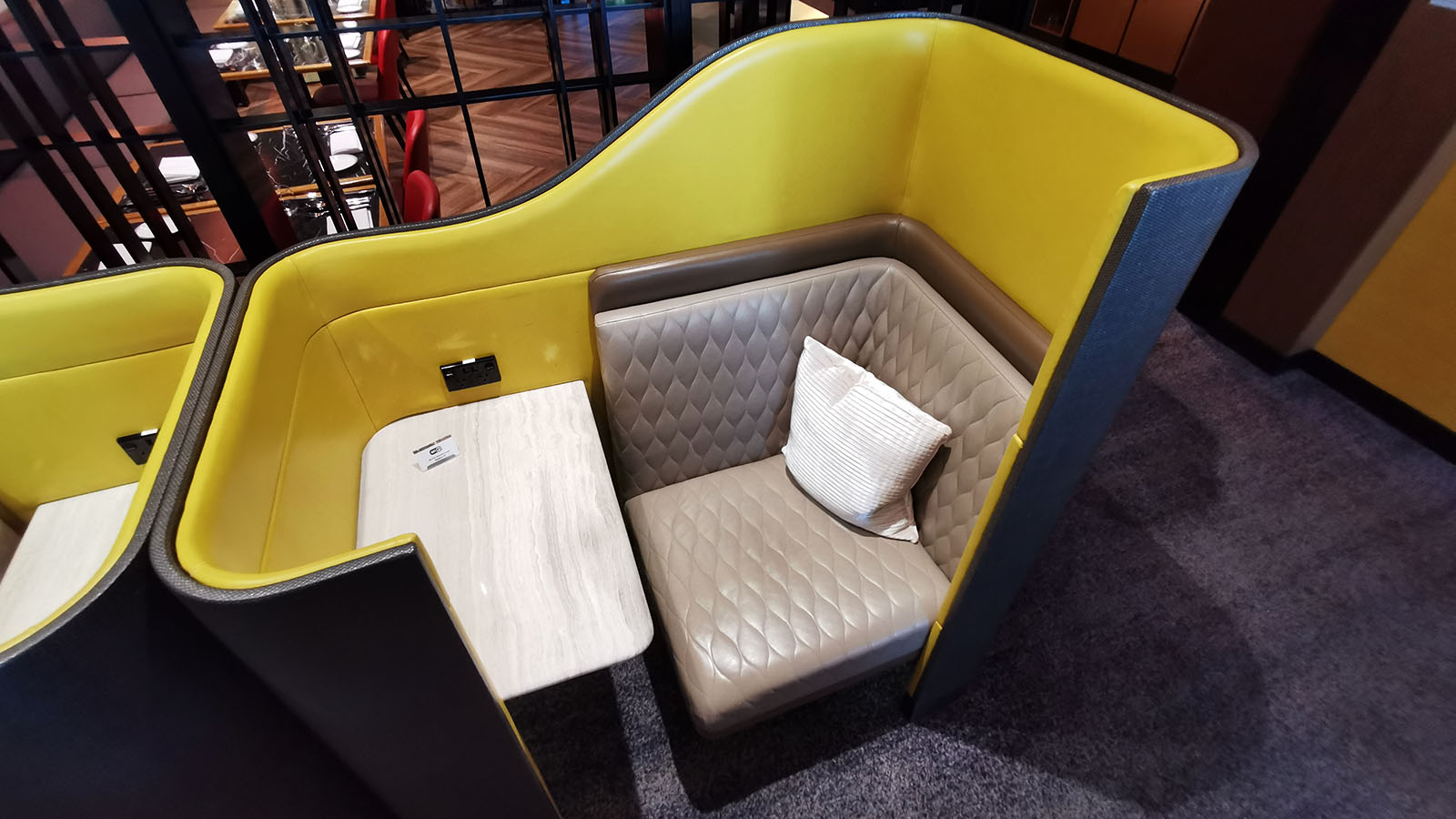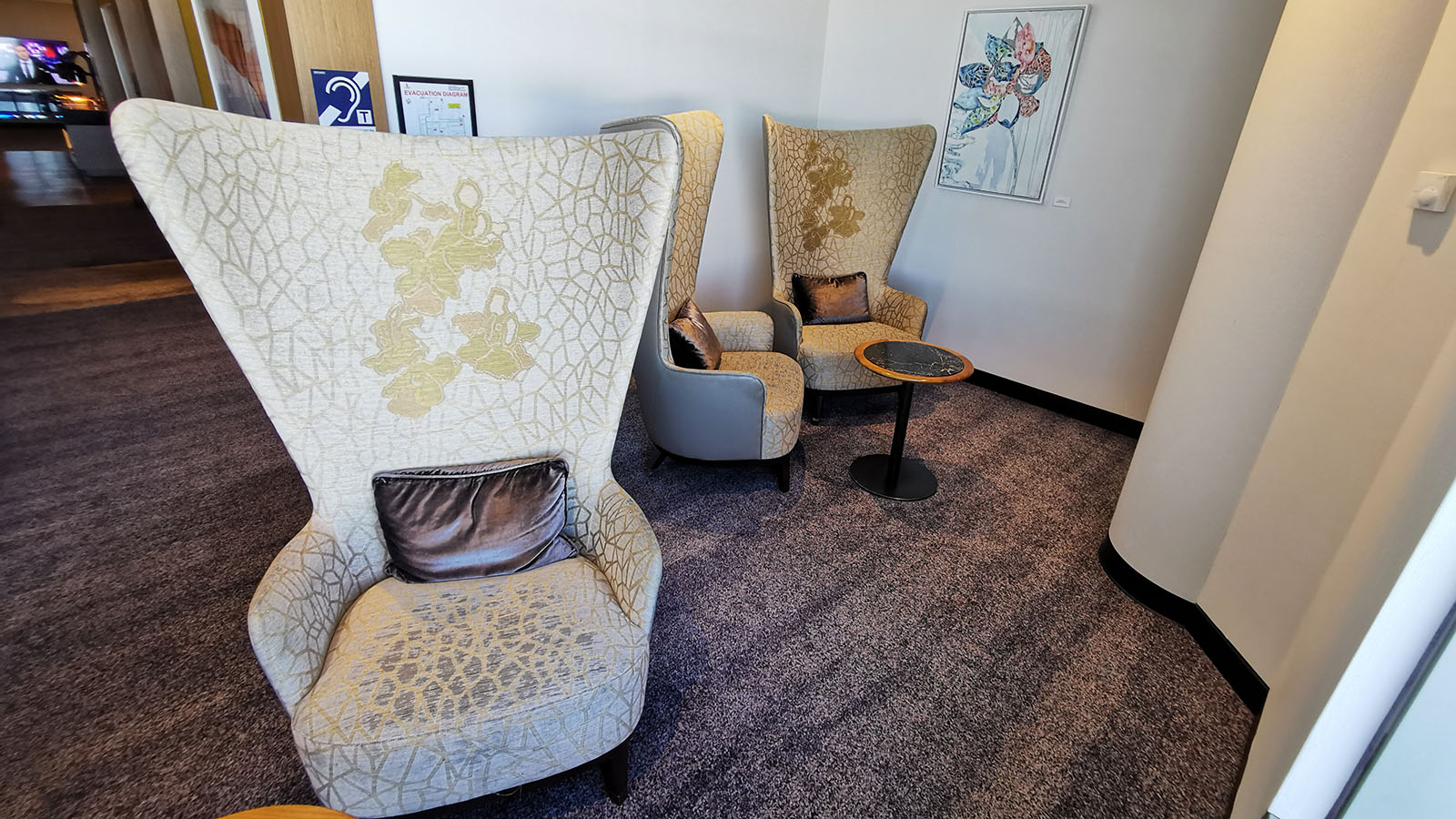 Head beyond the dining room to reach the study. Here, individual pods make for the perfect workspace. Each offers a desk with accessible power – handy for laptop work. The L-shaped chair allows you to face that desk, or just relax when your work is done.
Finally, there's the sunroom. Meander to this corner of Sydney's SilverKris First Class Lounge and you'll have a front row seat to watch the world fly by. Of course, you'll be joining them soon enough.
Food and beverage in Singapore Airlines' SilverKris First Class Lounge in Sydney
Stroll past your kitchen counter if you're in need of a quick snack – or to fix something stronger. Help yourself to salads, cheeses, crackers and sweets.
What's on the stove, you ask? You might just find favourites like butter chicken and fried rice. Or perhaps the always-irresistible corn chips with beef ragu. Those casual bites go well with something from the fridge or the wine rack.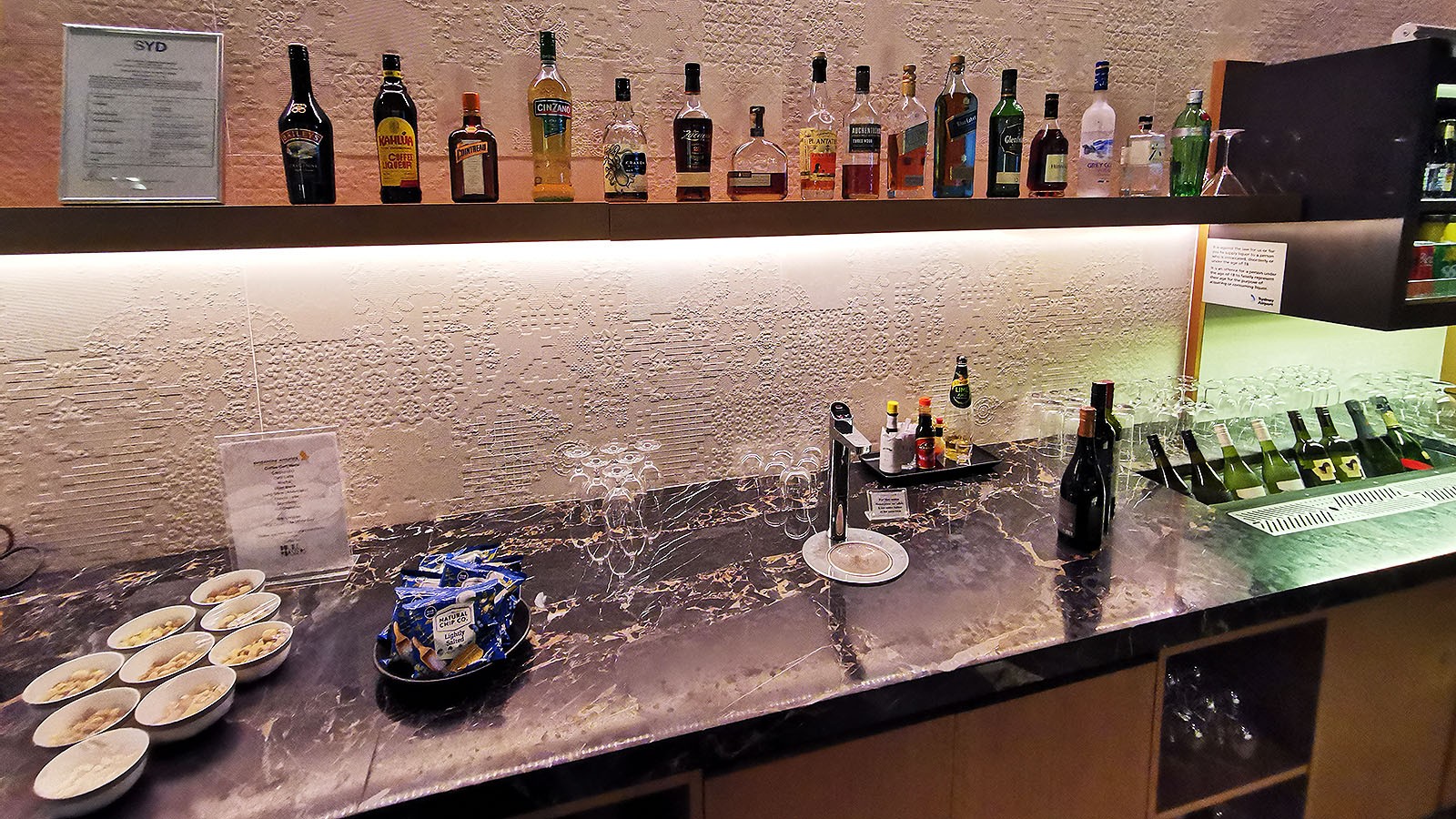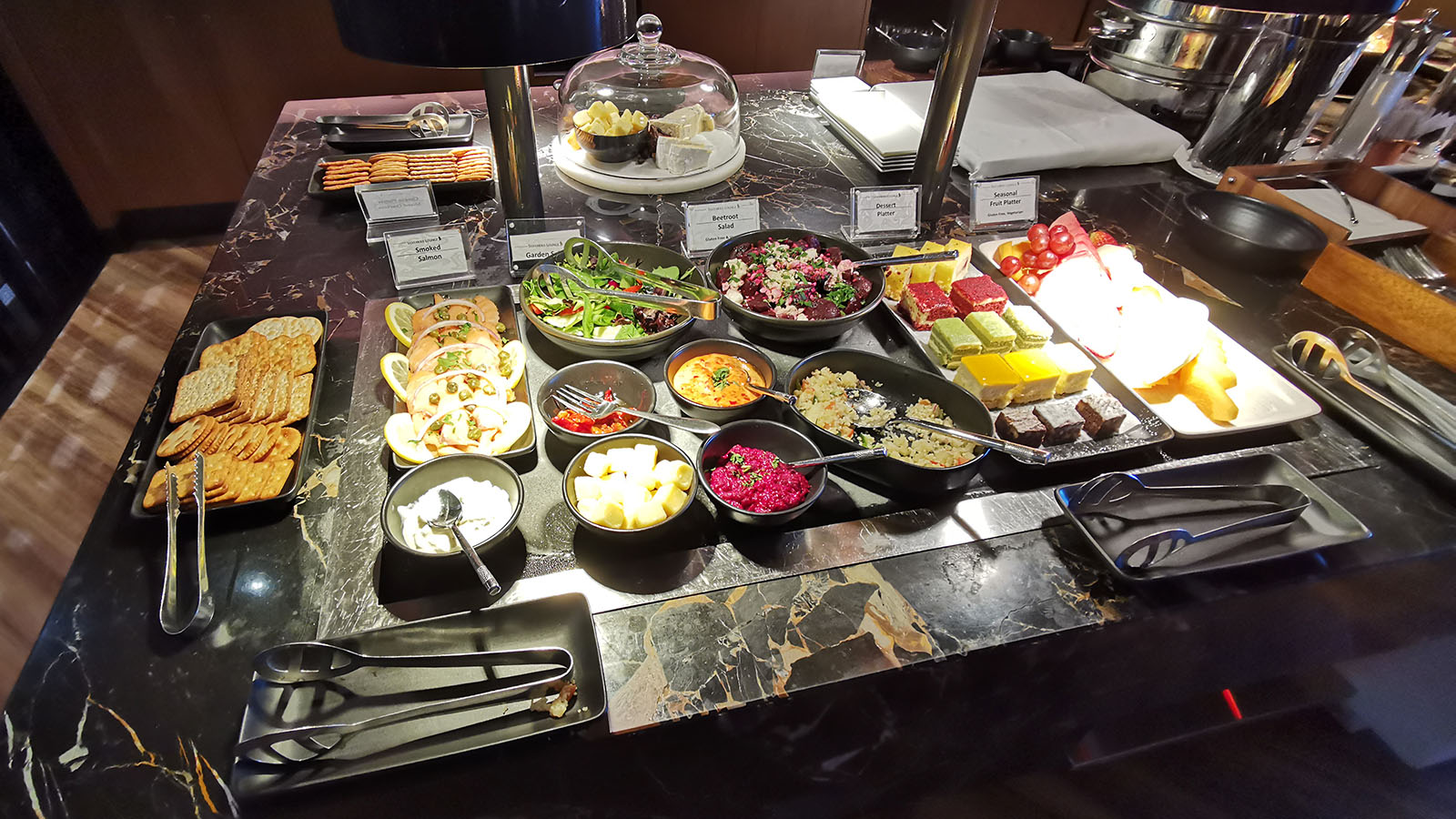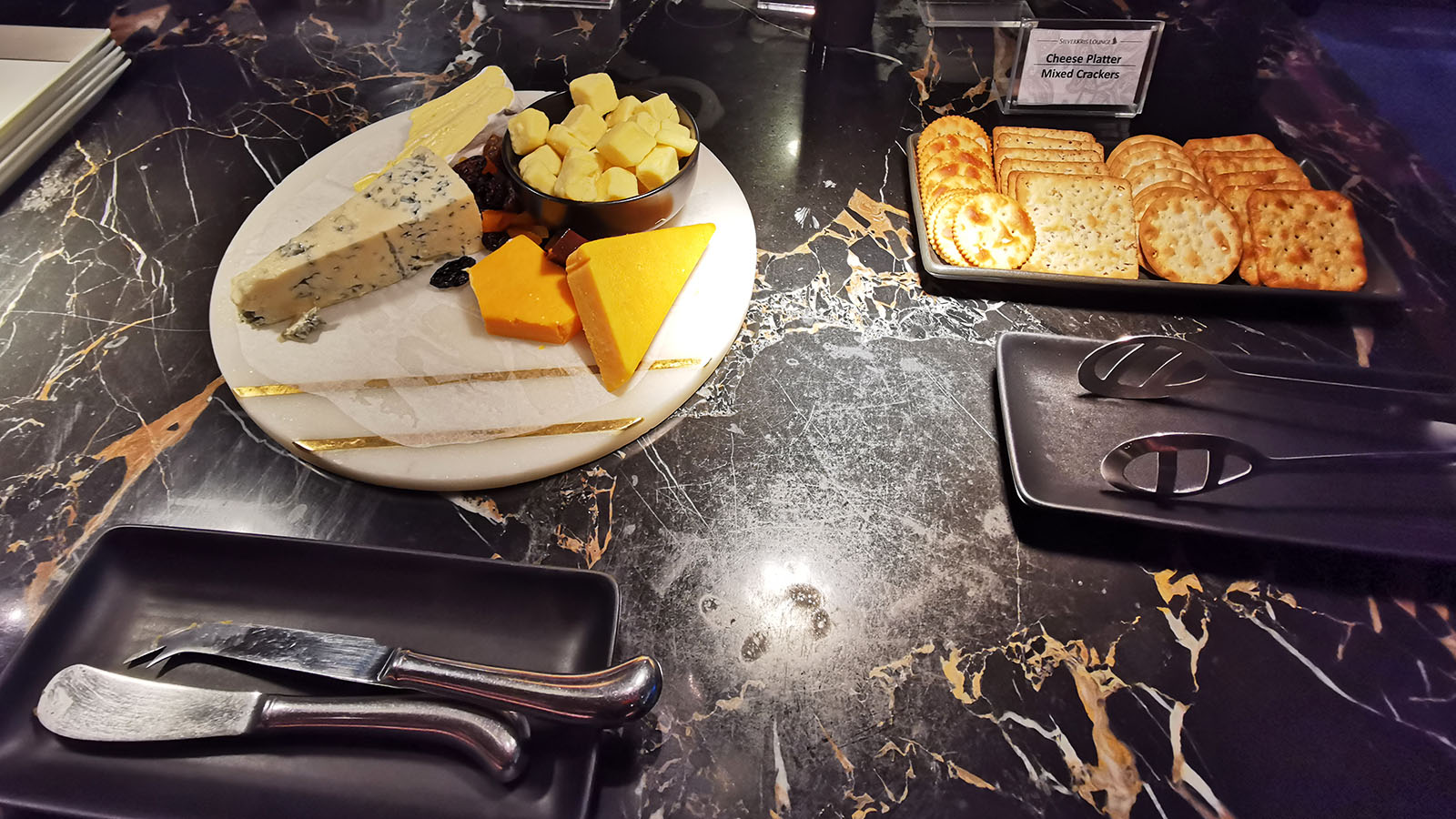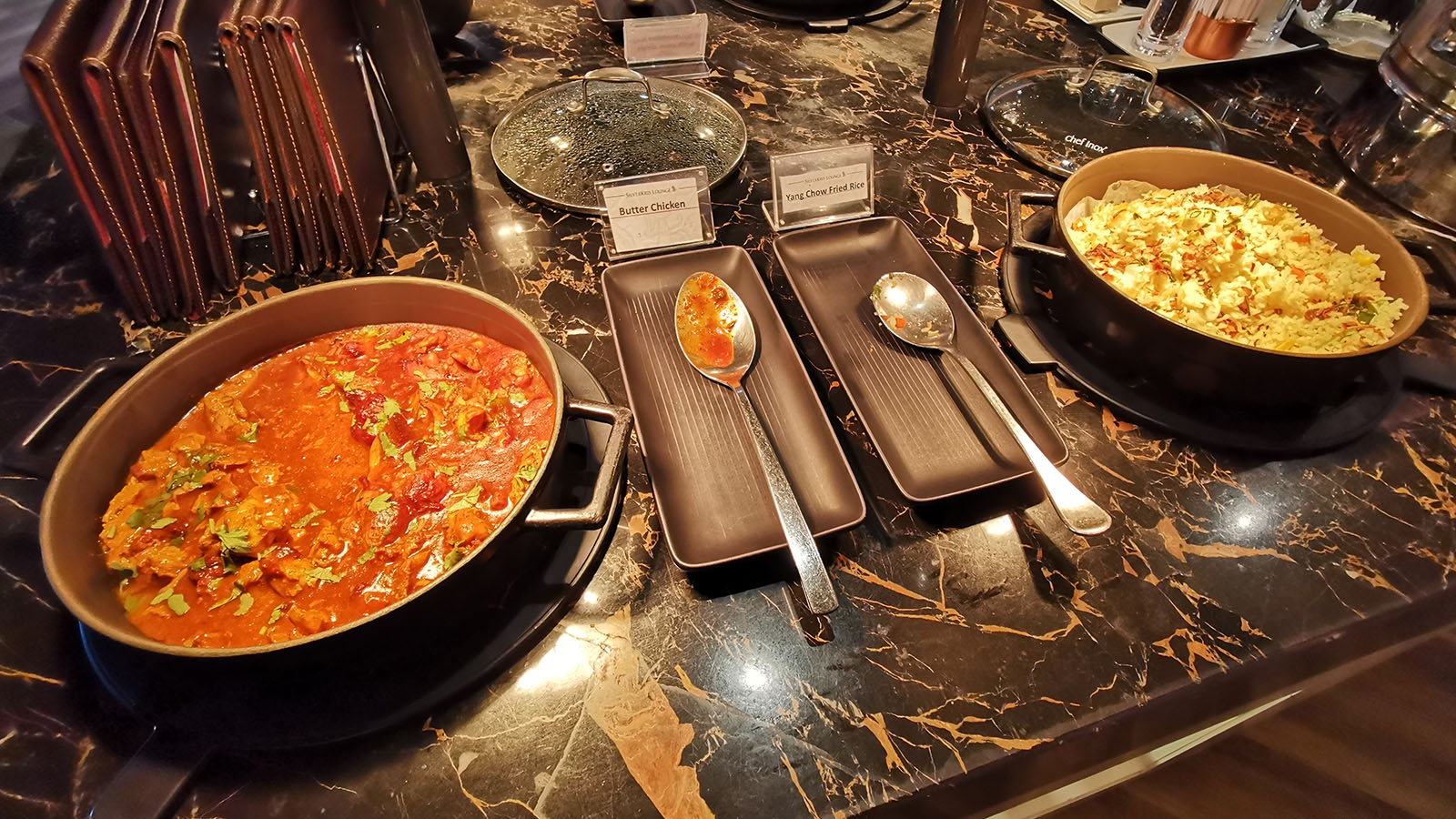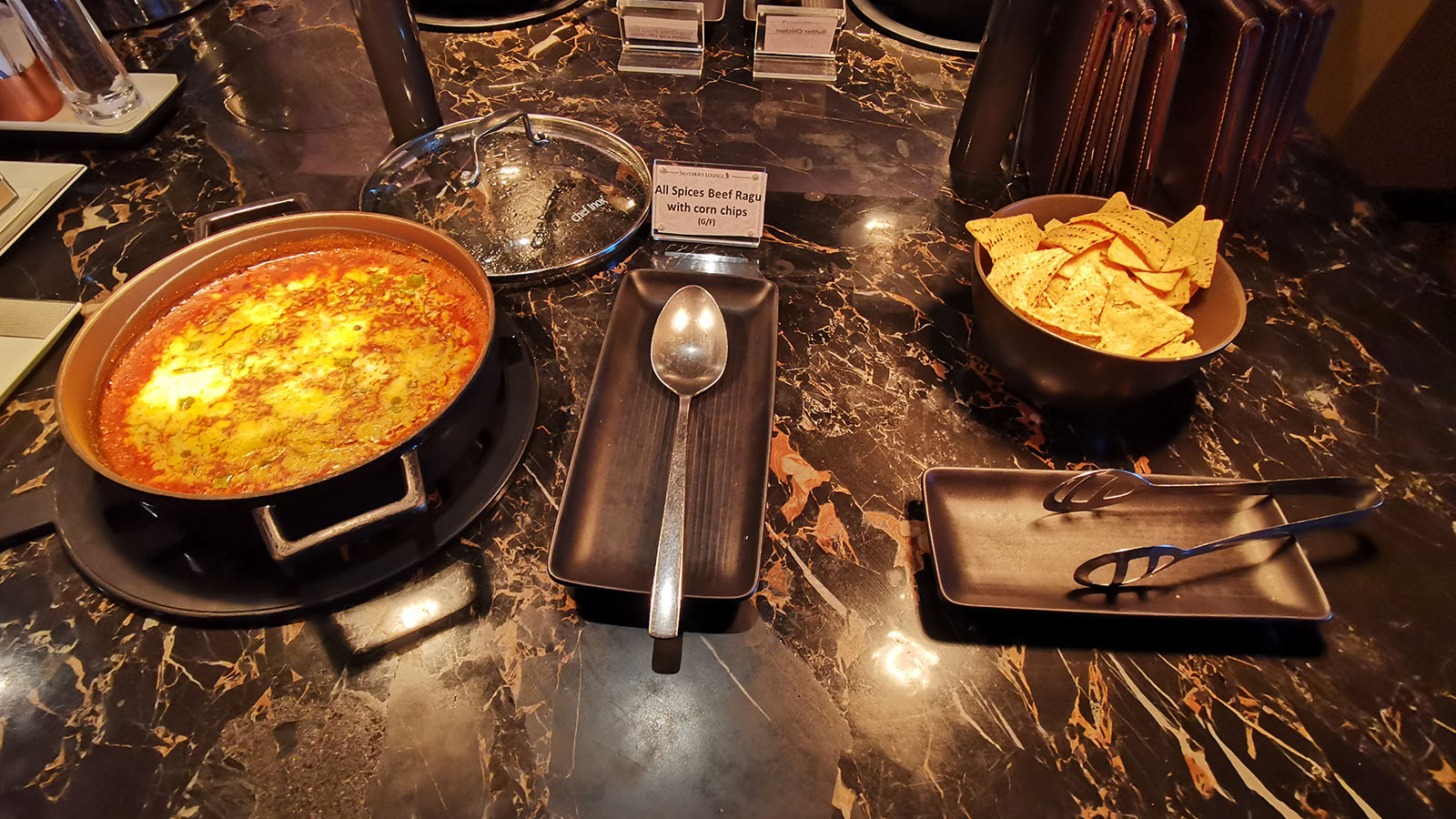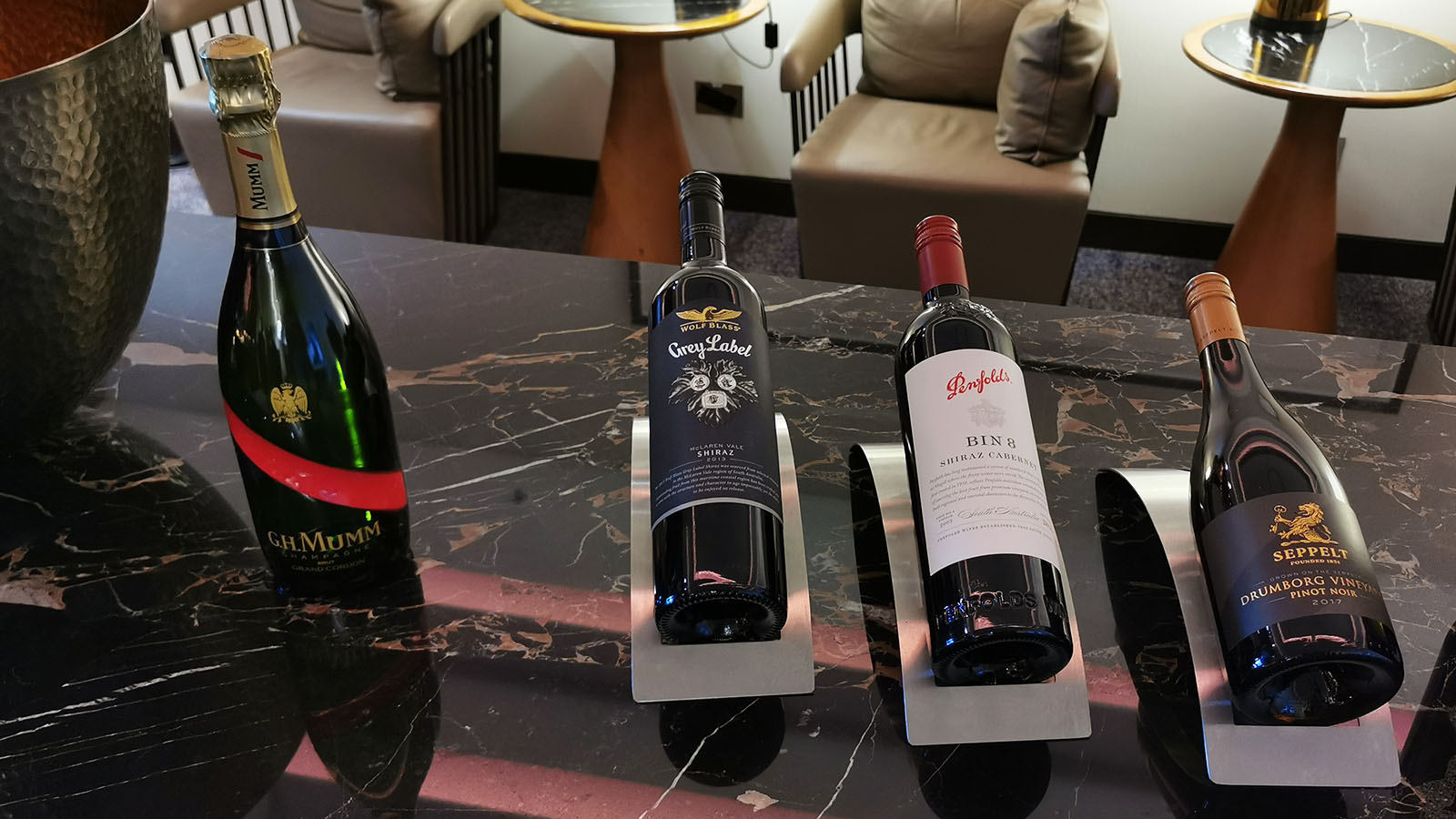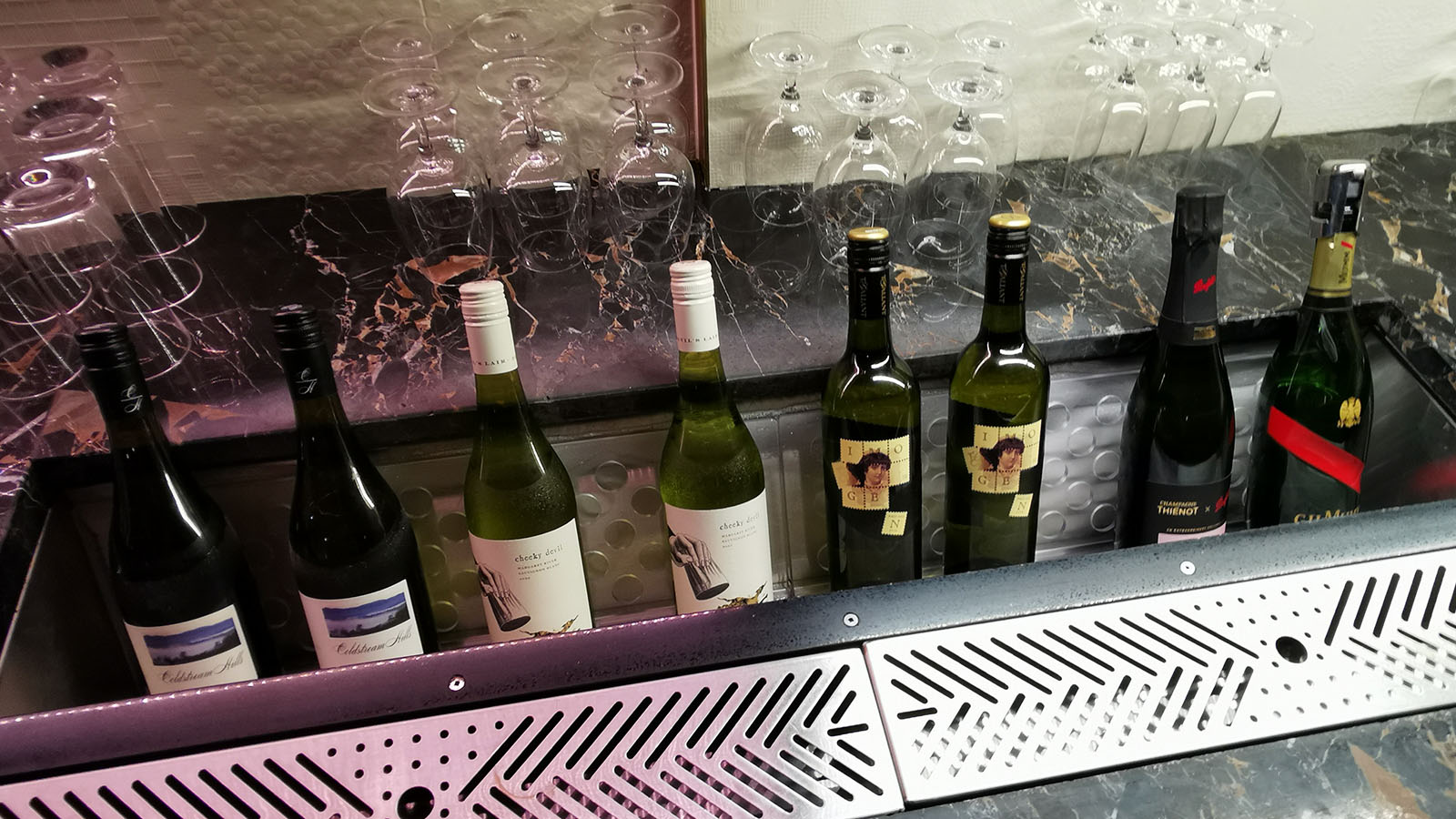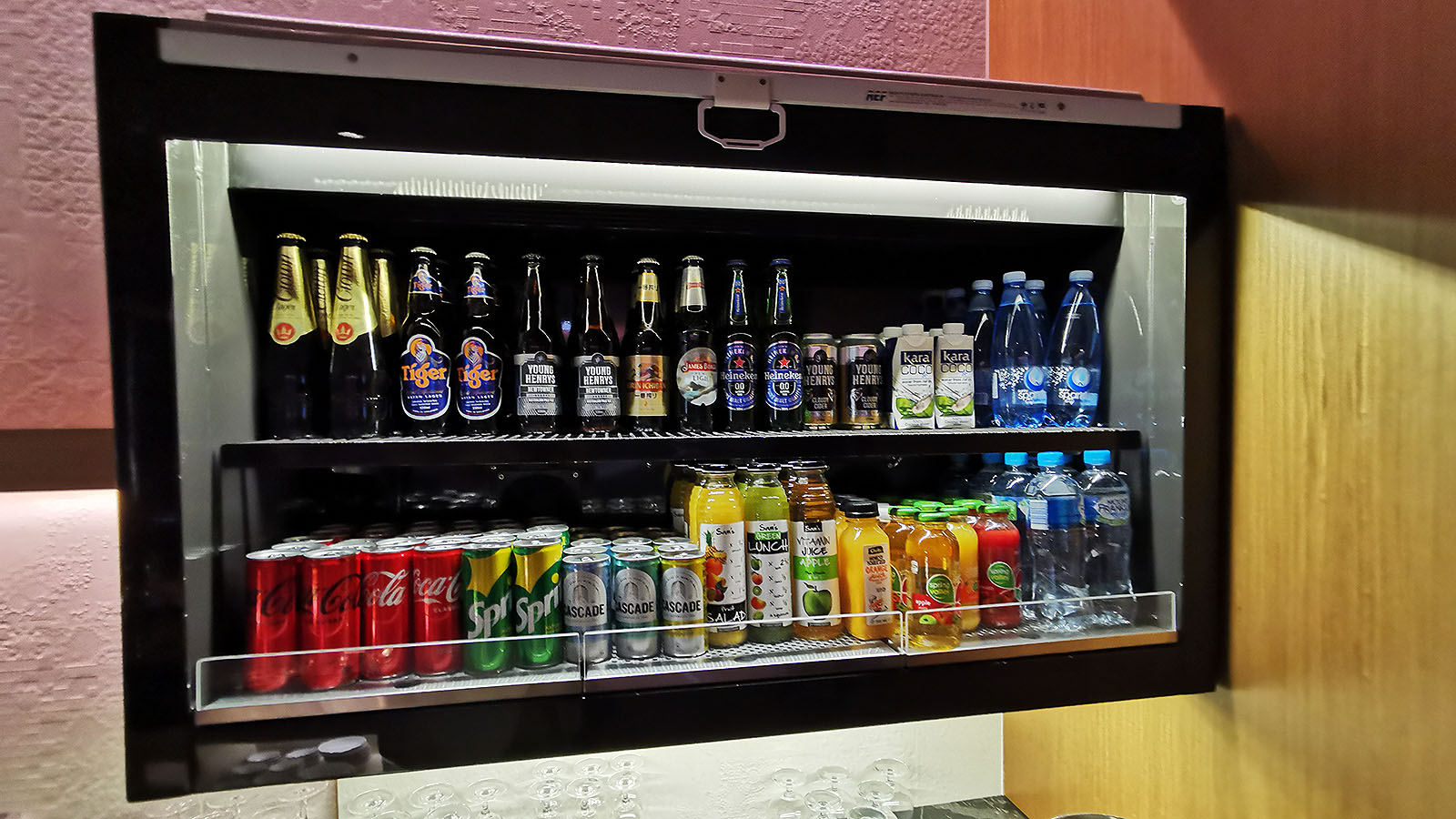 What's that – you want more? Good thing your private chef, in-home bartender and VIP barista are all on duty today. Just take a seat, settle in and they'll get straight to work.
If it's a cappuccino to kick-start the day, that's easily done – and with a distinct chocolate twist. For something stronger, perhaps an espresso martini will hit the spot.
Whichever way your coffee kick is covered, why not progress to a glass of the sumptuous Champagne Thiénot x Penfolds Rosé? As its name indicates, it's not a drop from nearby South Australia. But it's one you can enjoy here before departing New South Wales.
Then comes the à la carte menu – your private chef certainly has been busy.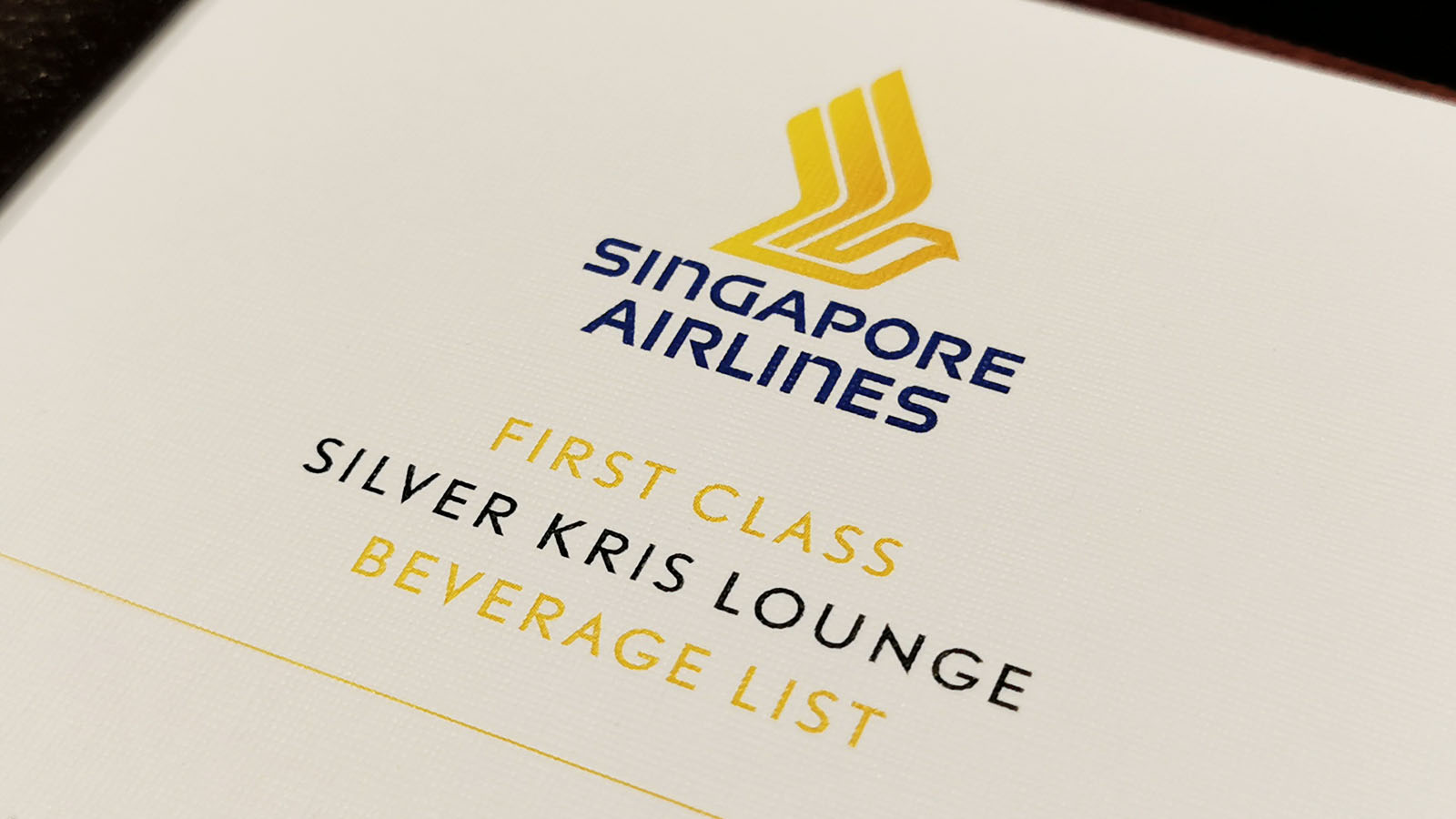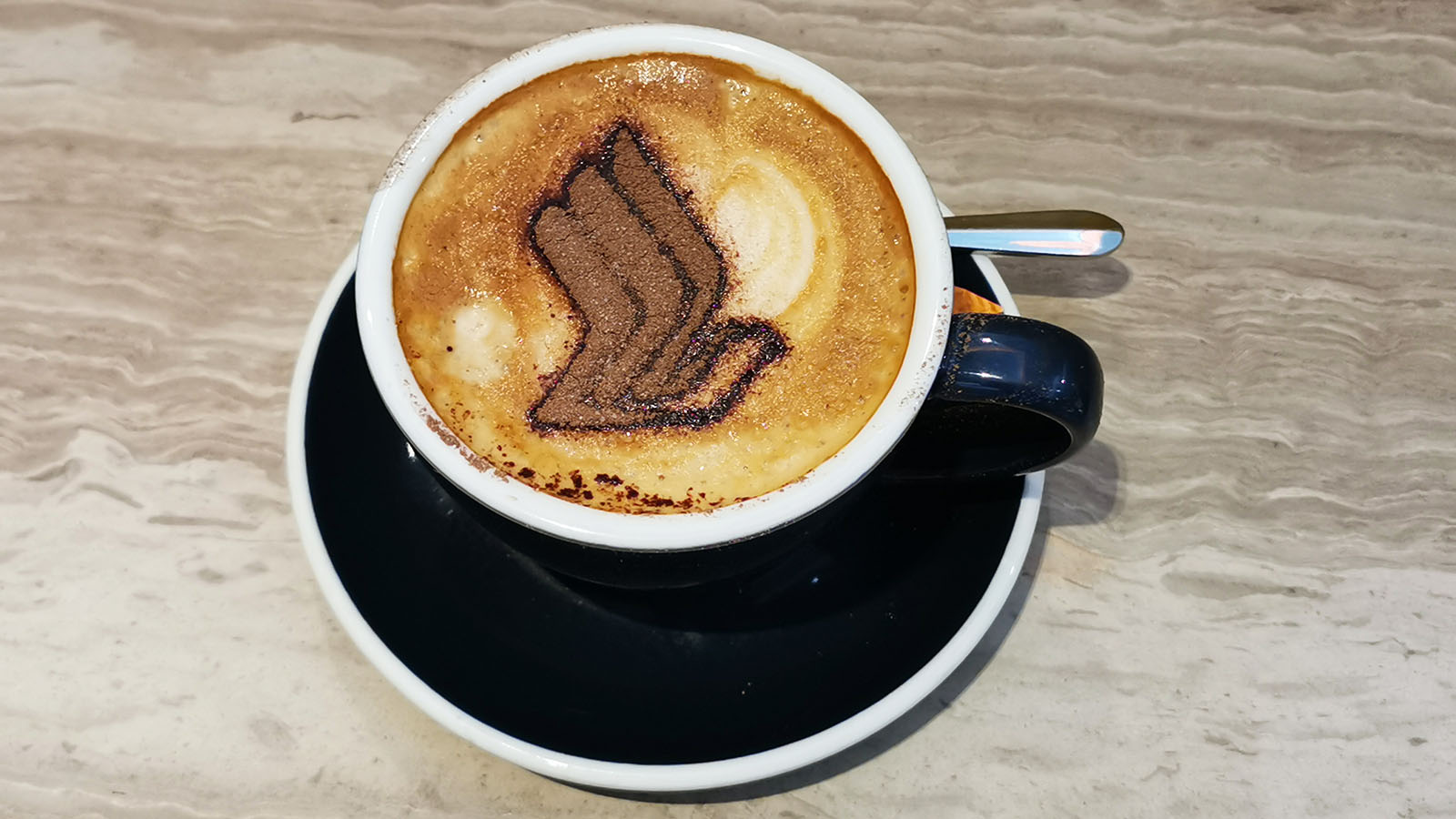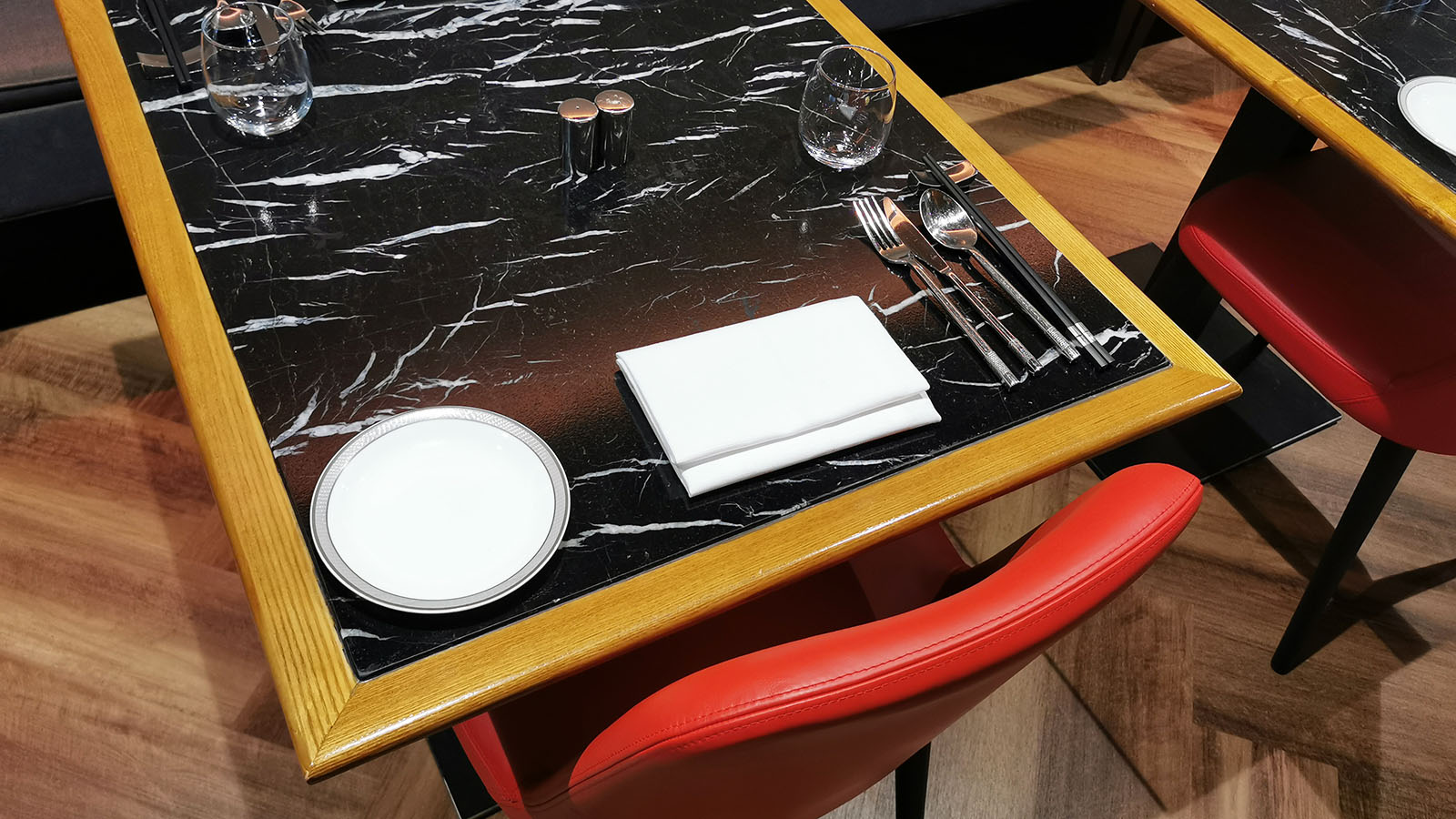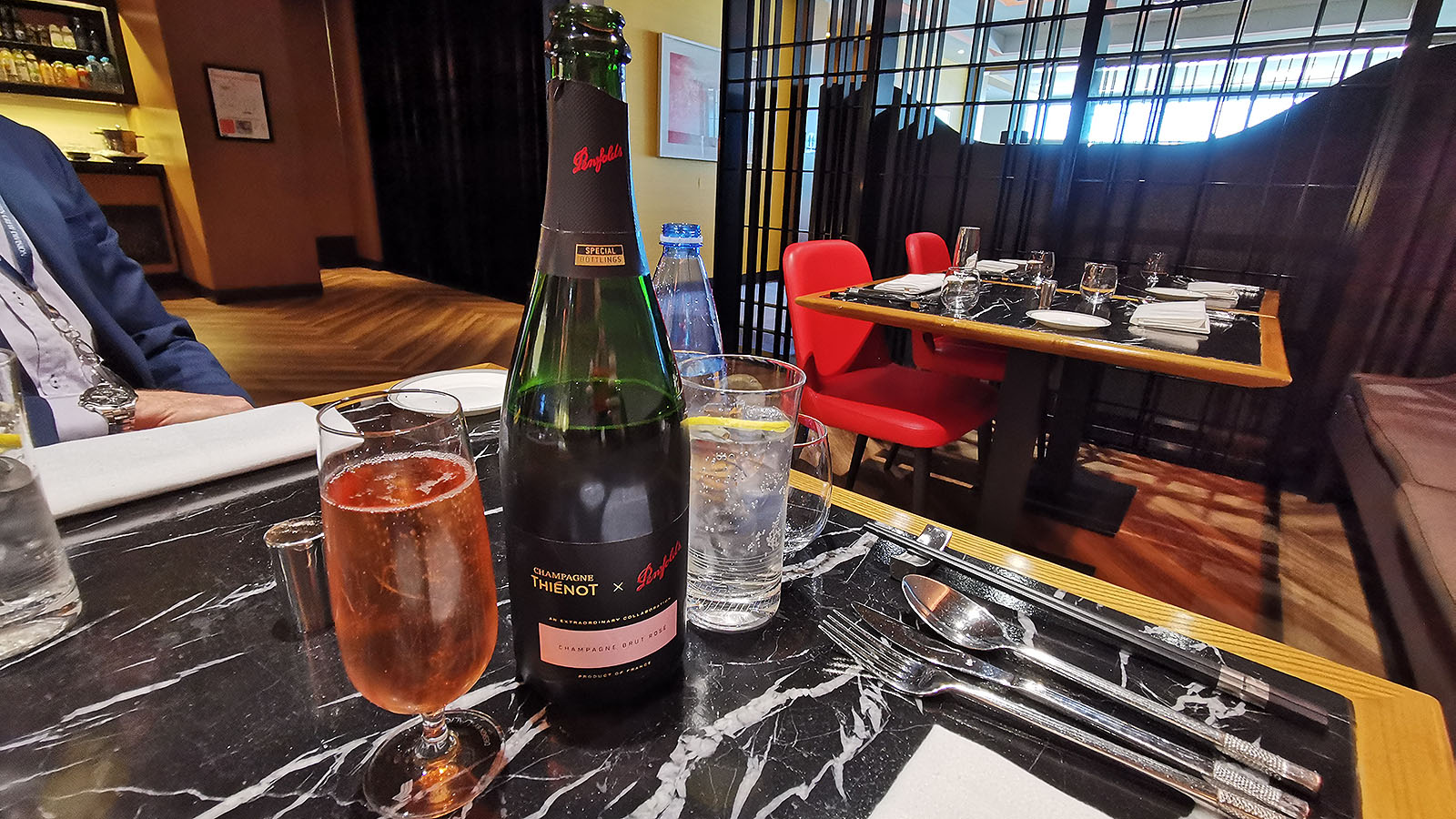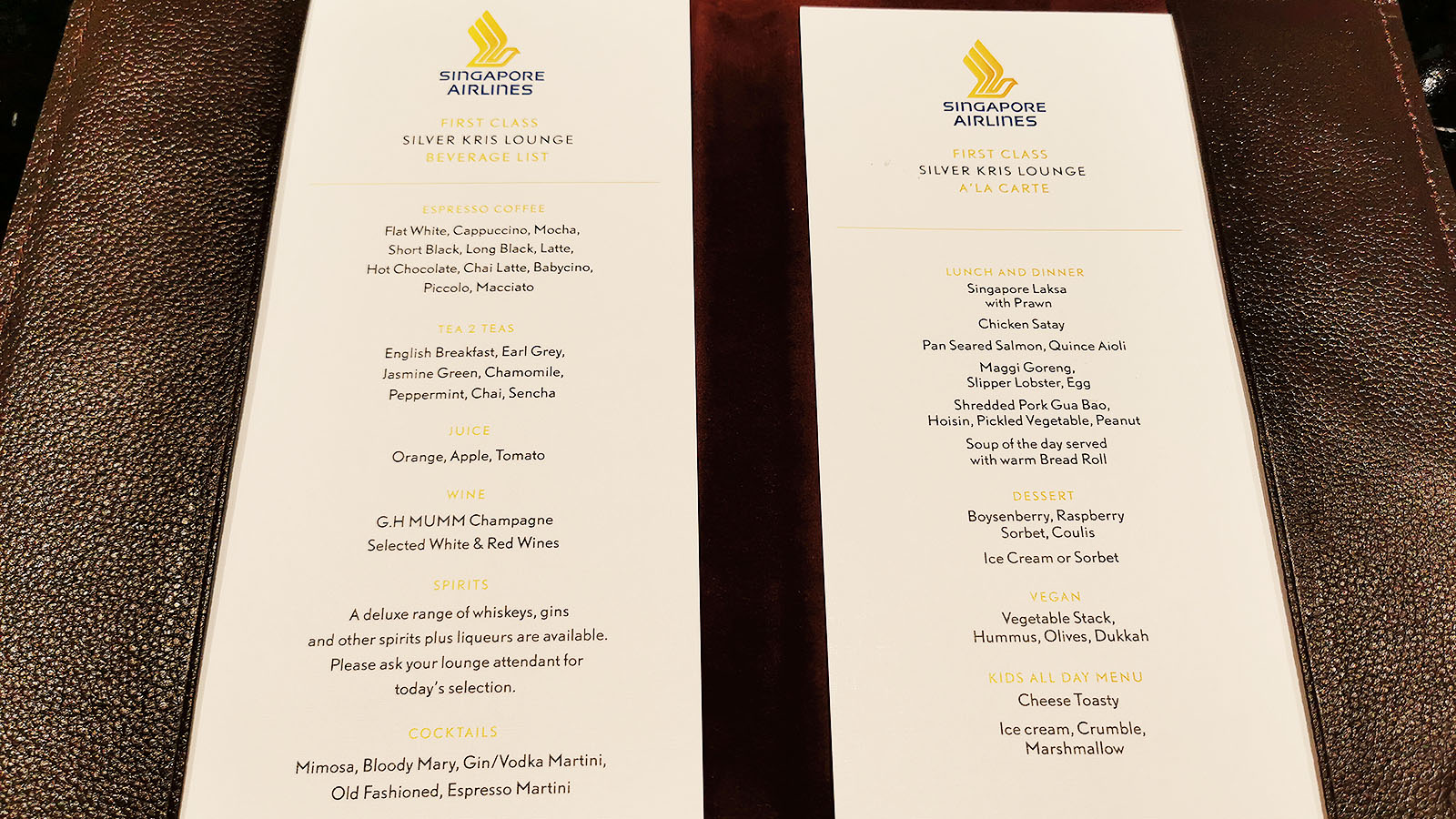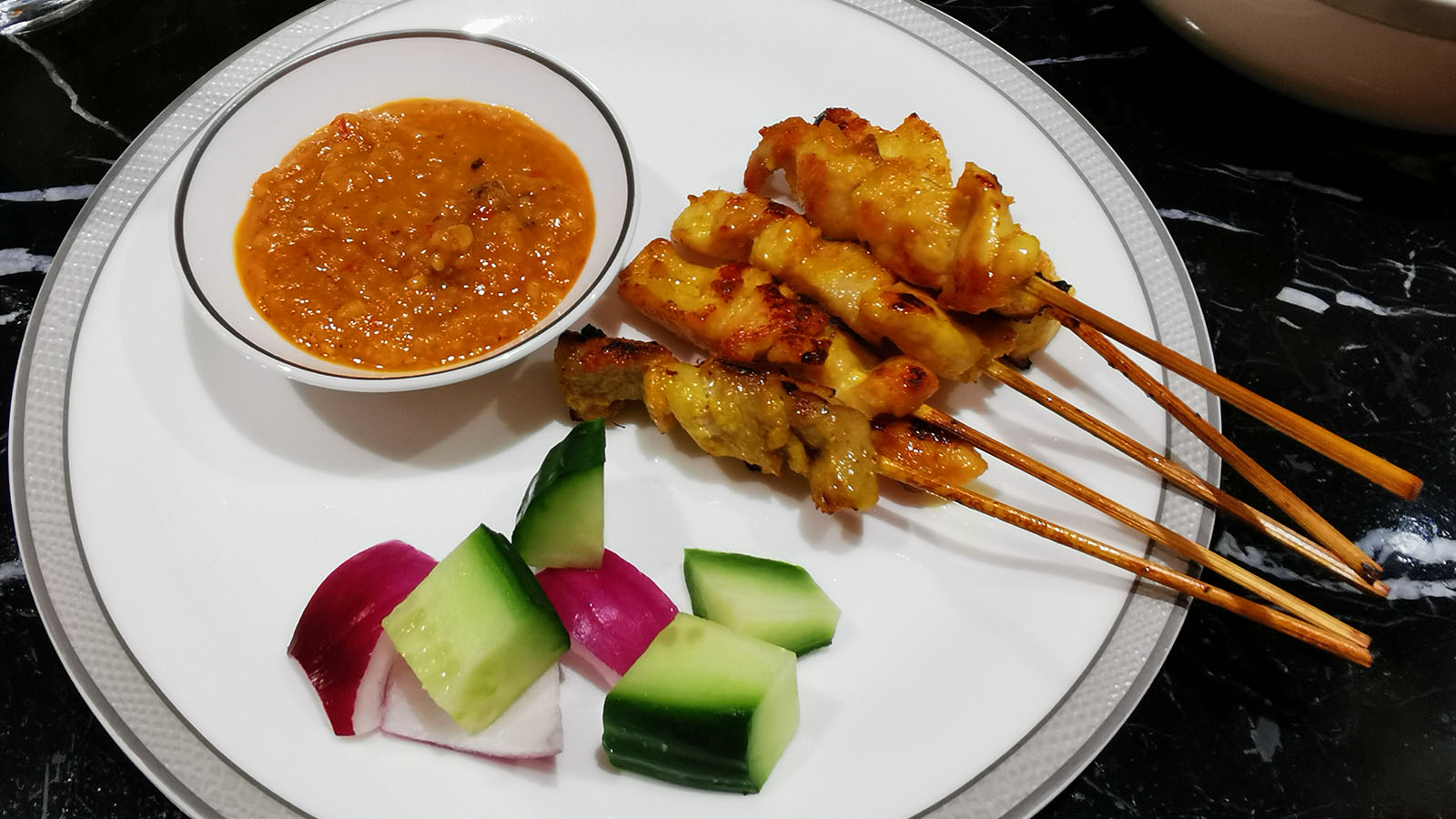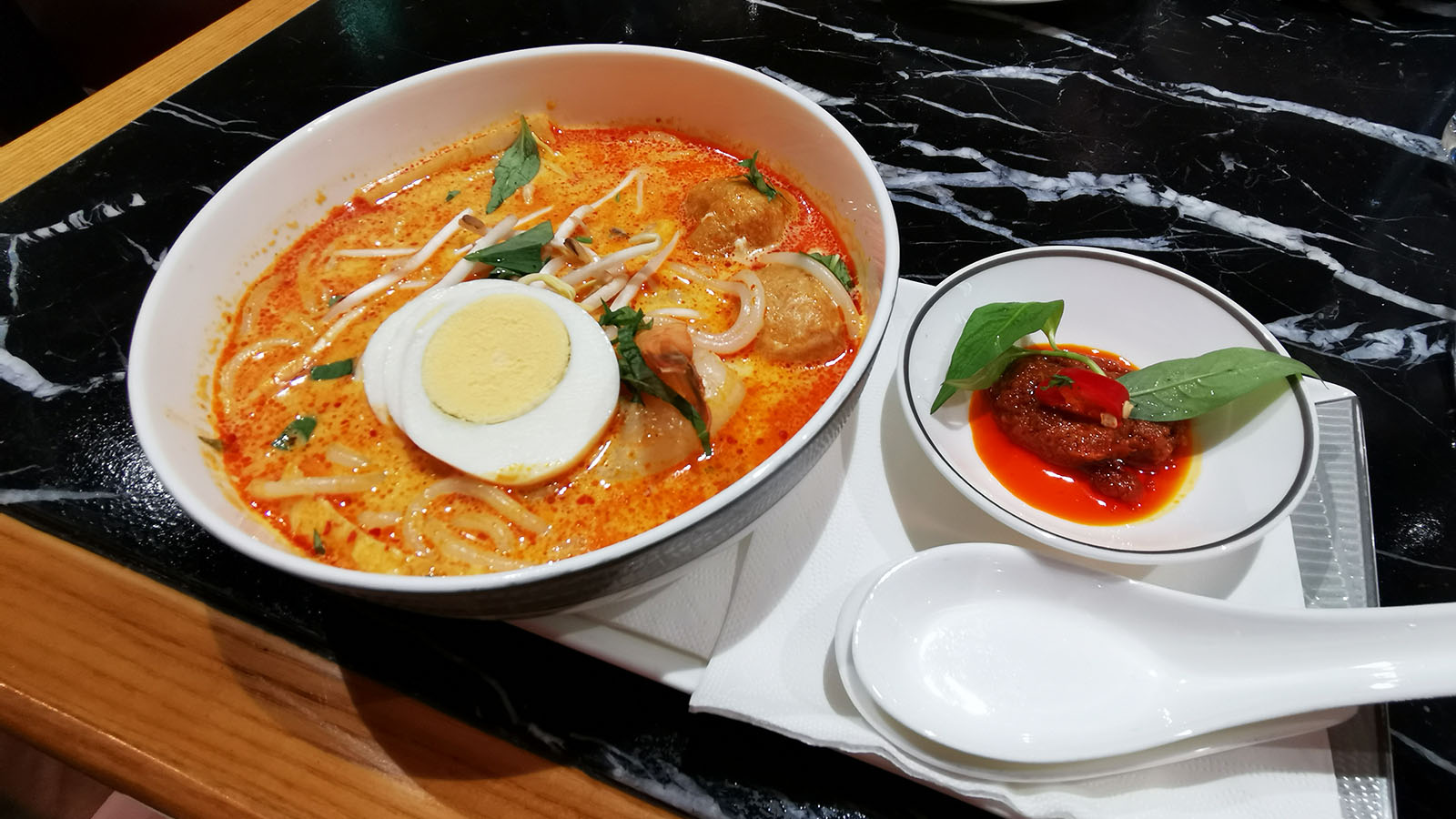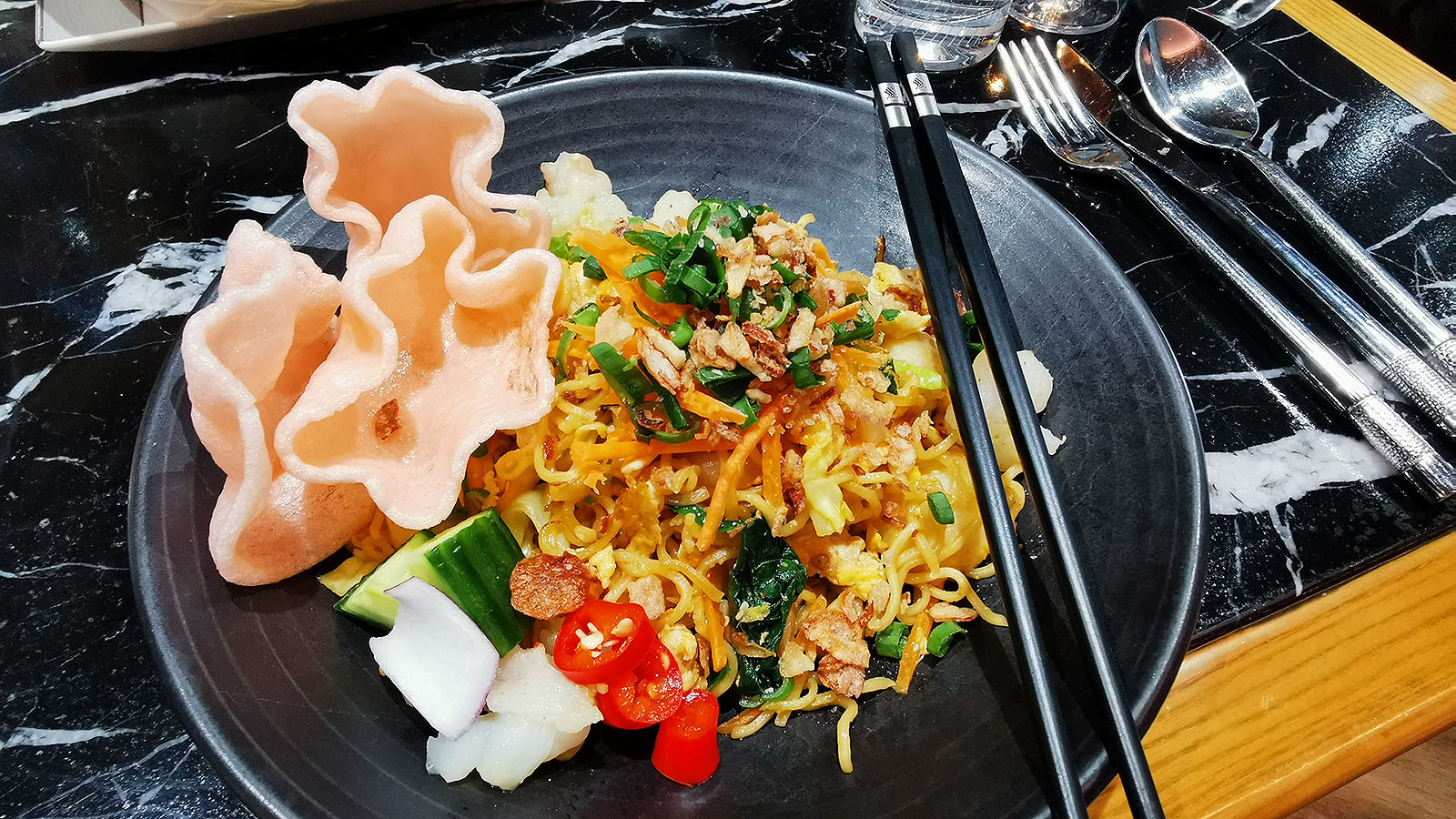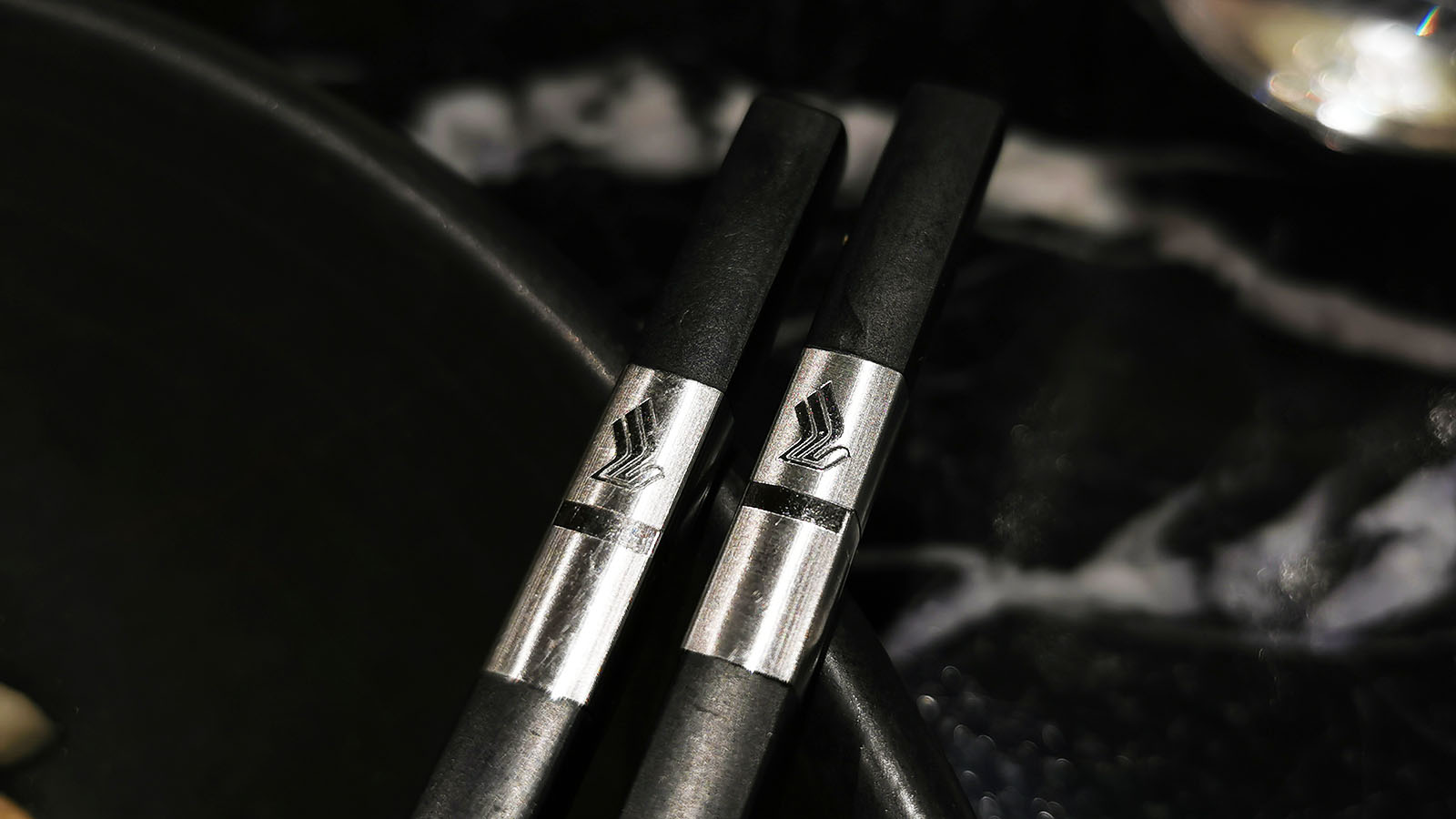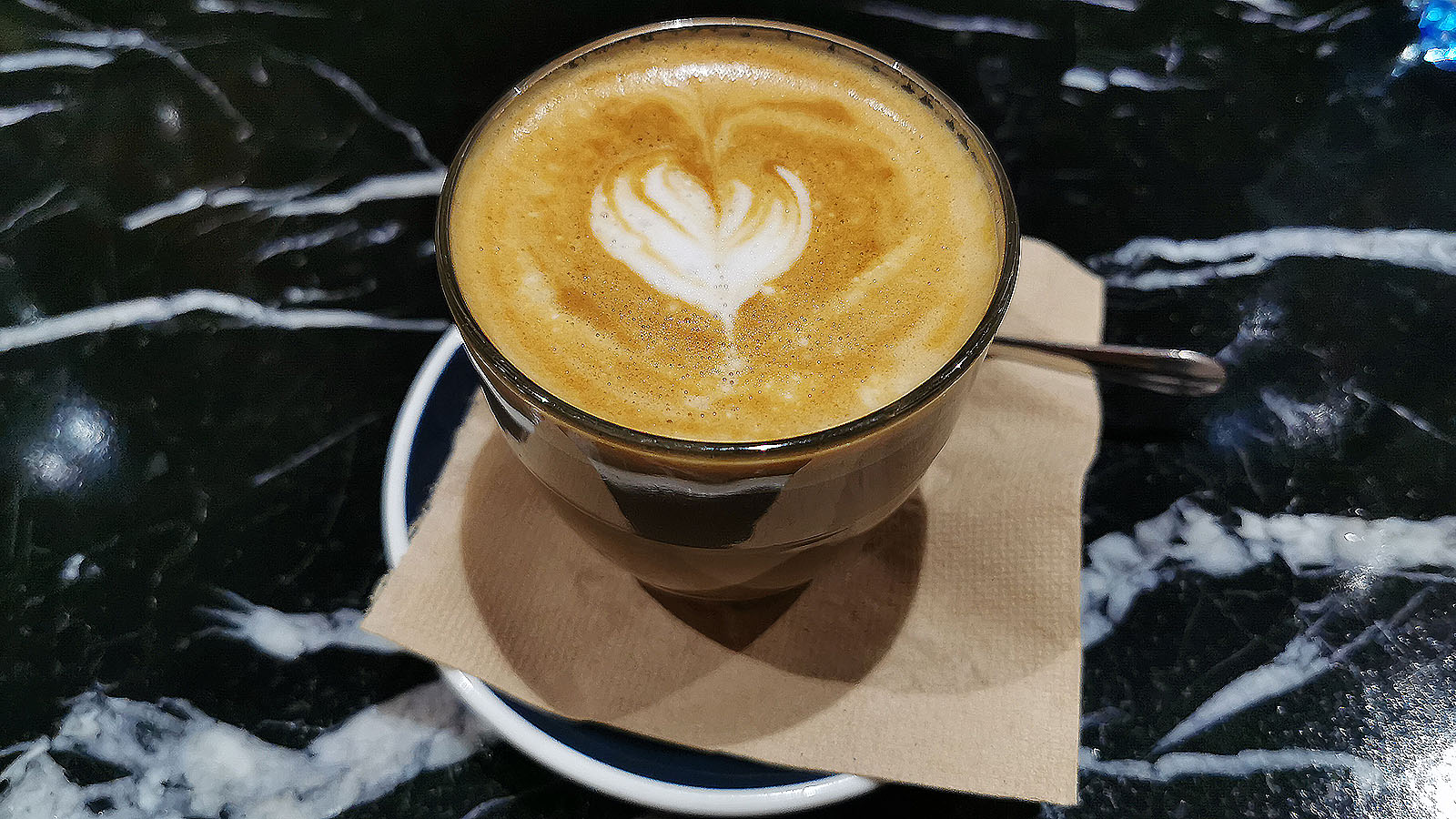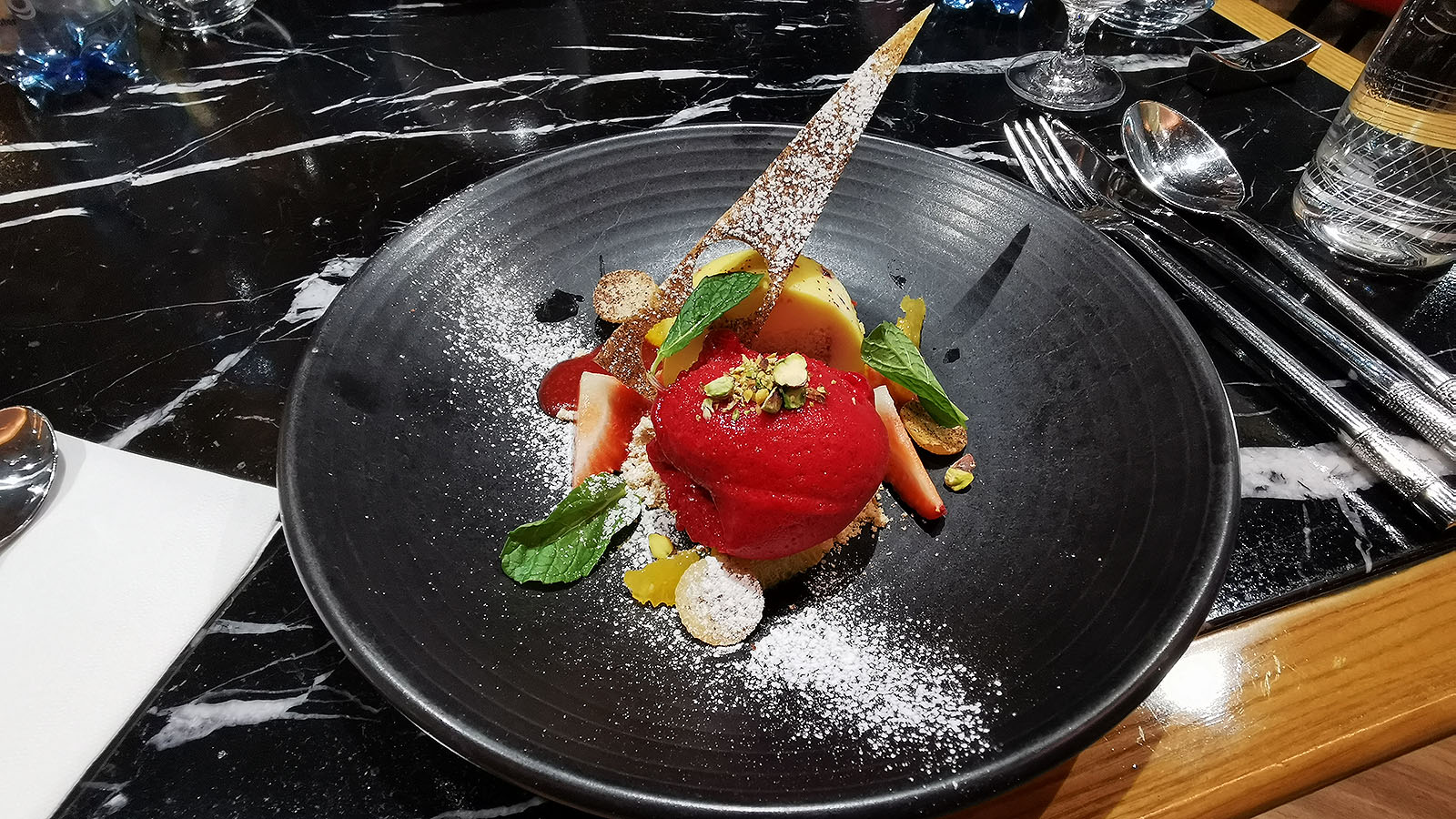 Savour an early taste of the Lion City with a helping of signature satay. Or for a spicier choice, it's hard to go past the flavourful prawn laksa. But here's where your chef truly excels. Instant noodles probably seem like a basic 'DIY'. But when served as Maggi Goreng with slipper lobster and prawn crackers, you're a long way from 'boiling water in a cup'… and it's so very good.
Just save room for dessert. The menu's subtle 'boysenberry, raspberry sorbet, coulis' option is a work of art, and a terrifically tasty one at that. It's very easy to forget that you're sitting not at a standalone restaurant, but in Sydney's SilverKris First Class Lounge.
Lounge amenities
Does your home have a private day spa? No? Neither does Singapore Airlines' SilverKris First Class Lounge. It's a point of difference from the rival Qantas First Lounge, sure. But with the great food and wine on offer here, it really doesn't feel like a spa is 'missing'.
What you'll find instead are private shower suites – one of which is particularly spacious, thanks to its accessible design. The restrooms are also stocked with the bits and pieces you might find in your bathroom at home. Think spare combs and brushes, moisturisers, razors and fragrances.
Anything that's individually wrapped is yours to take for the journey.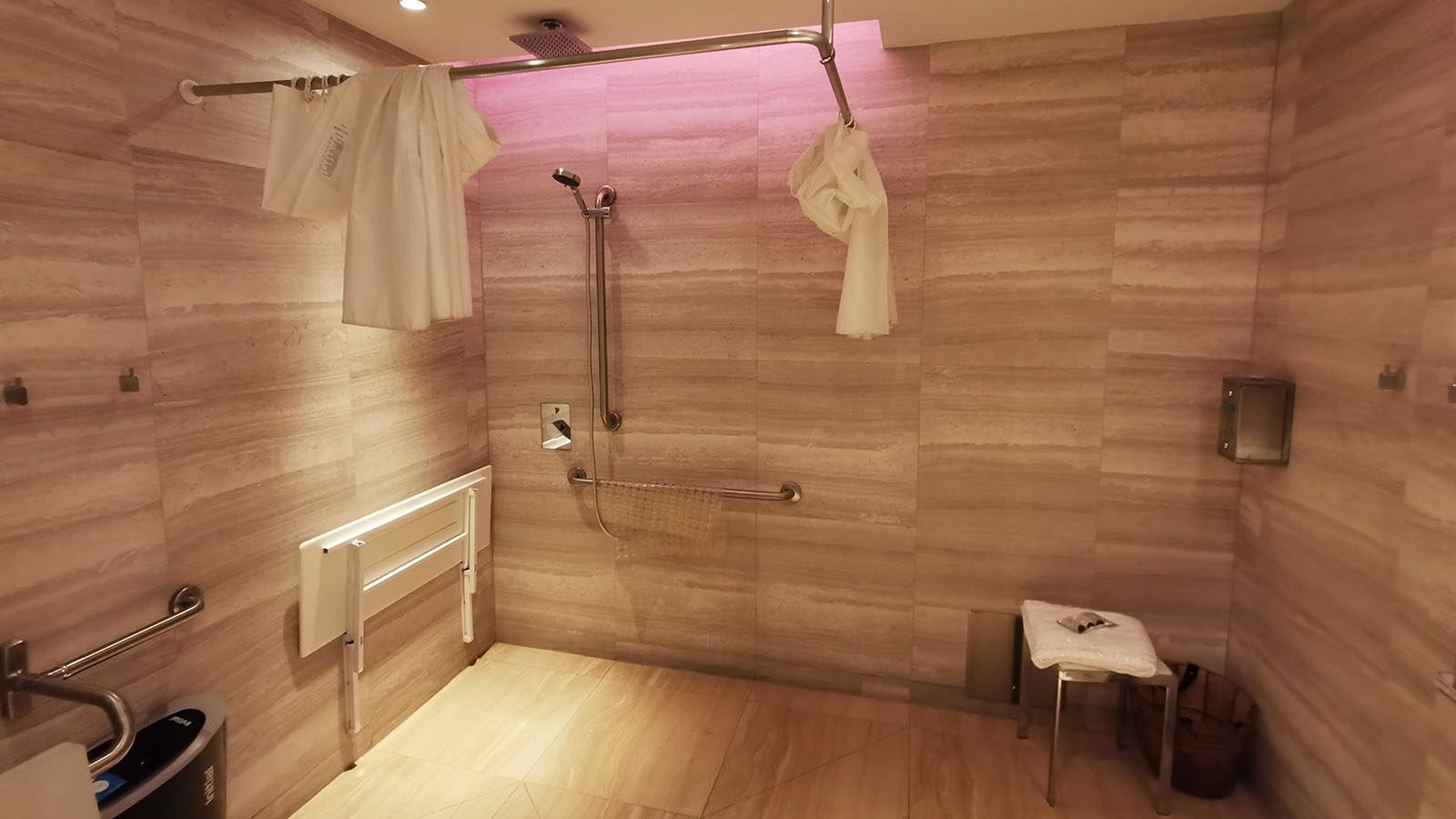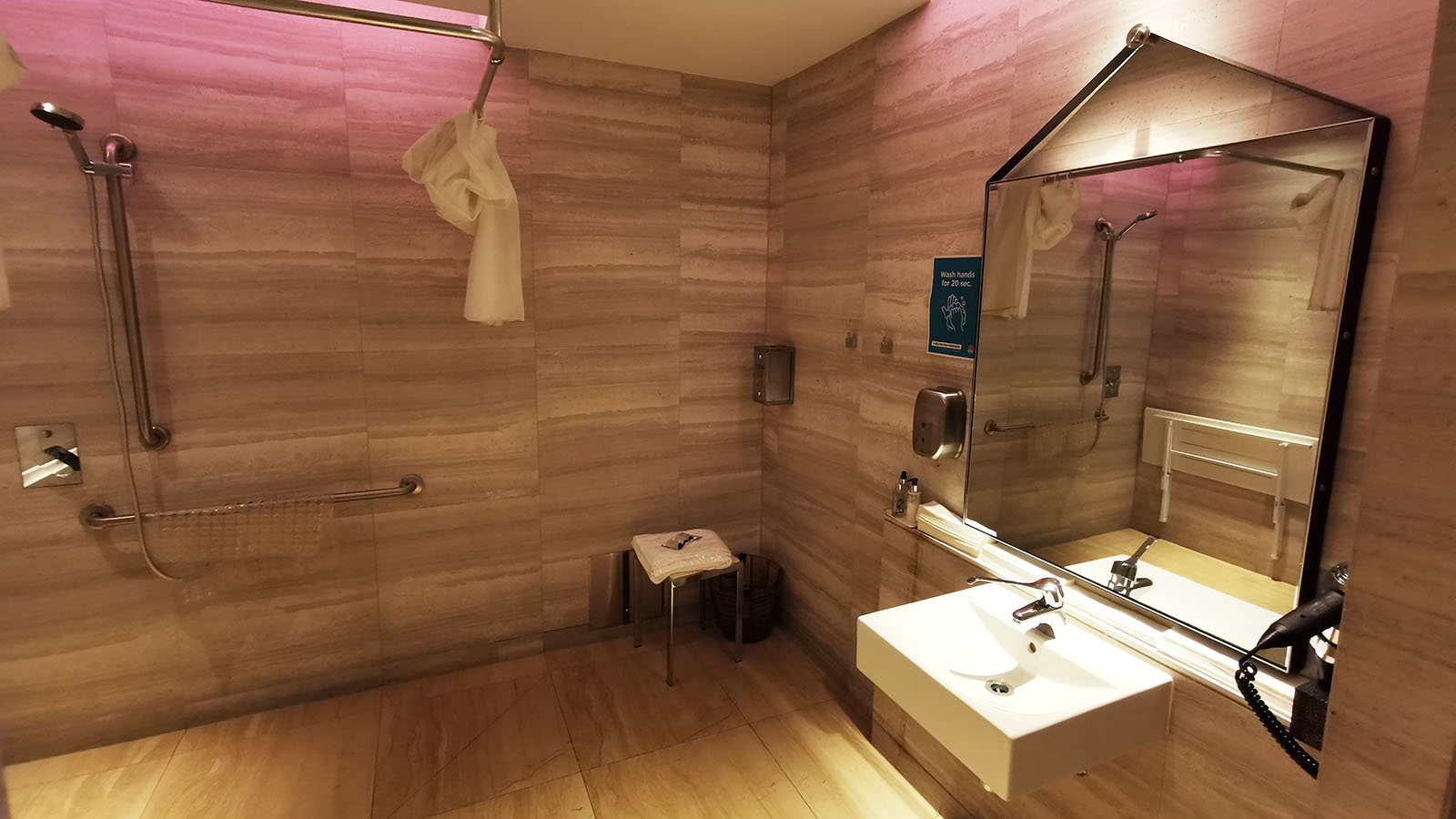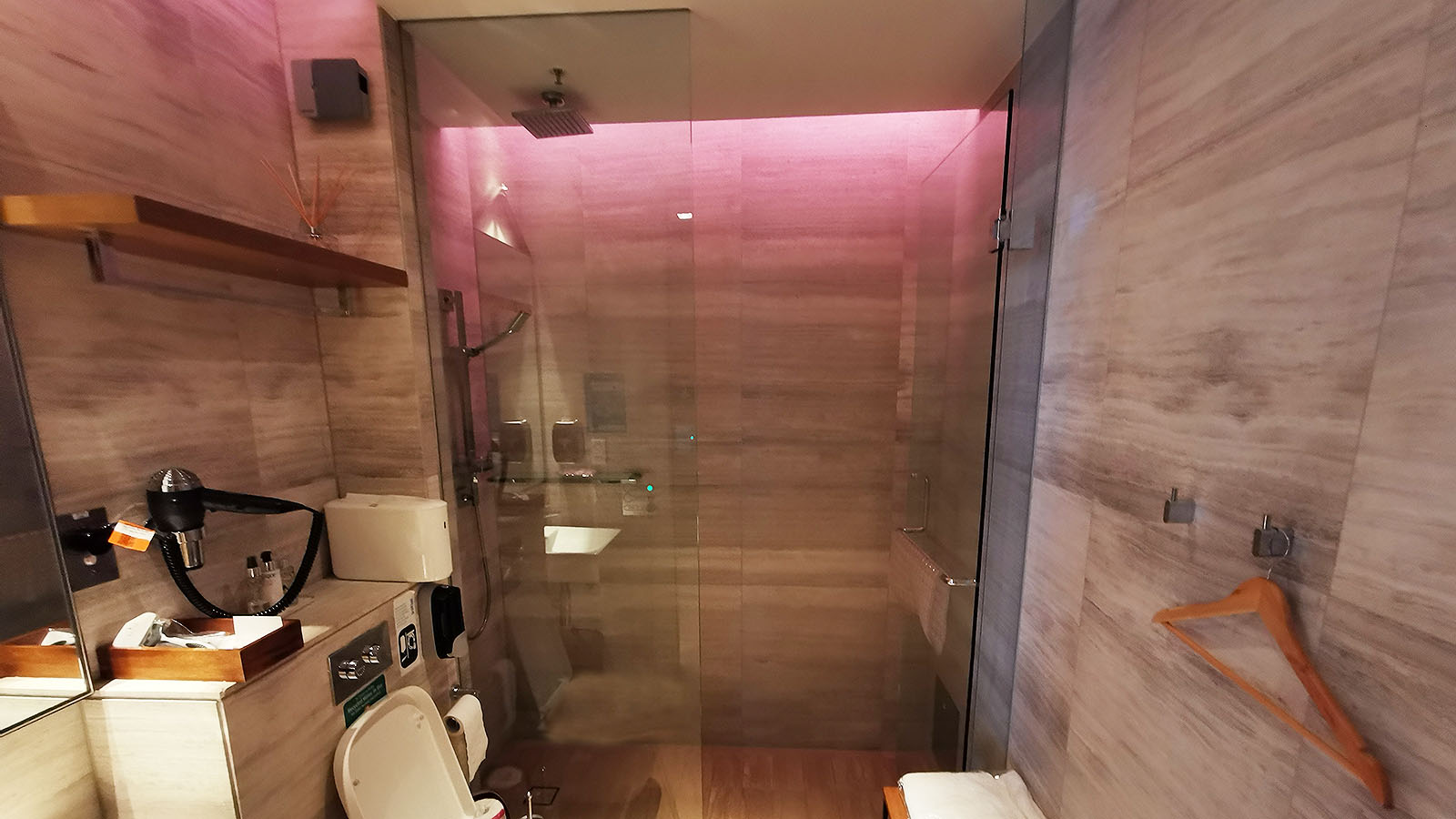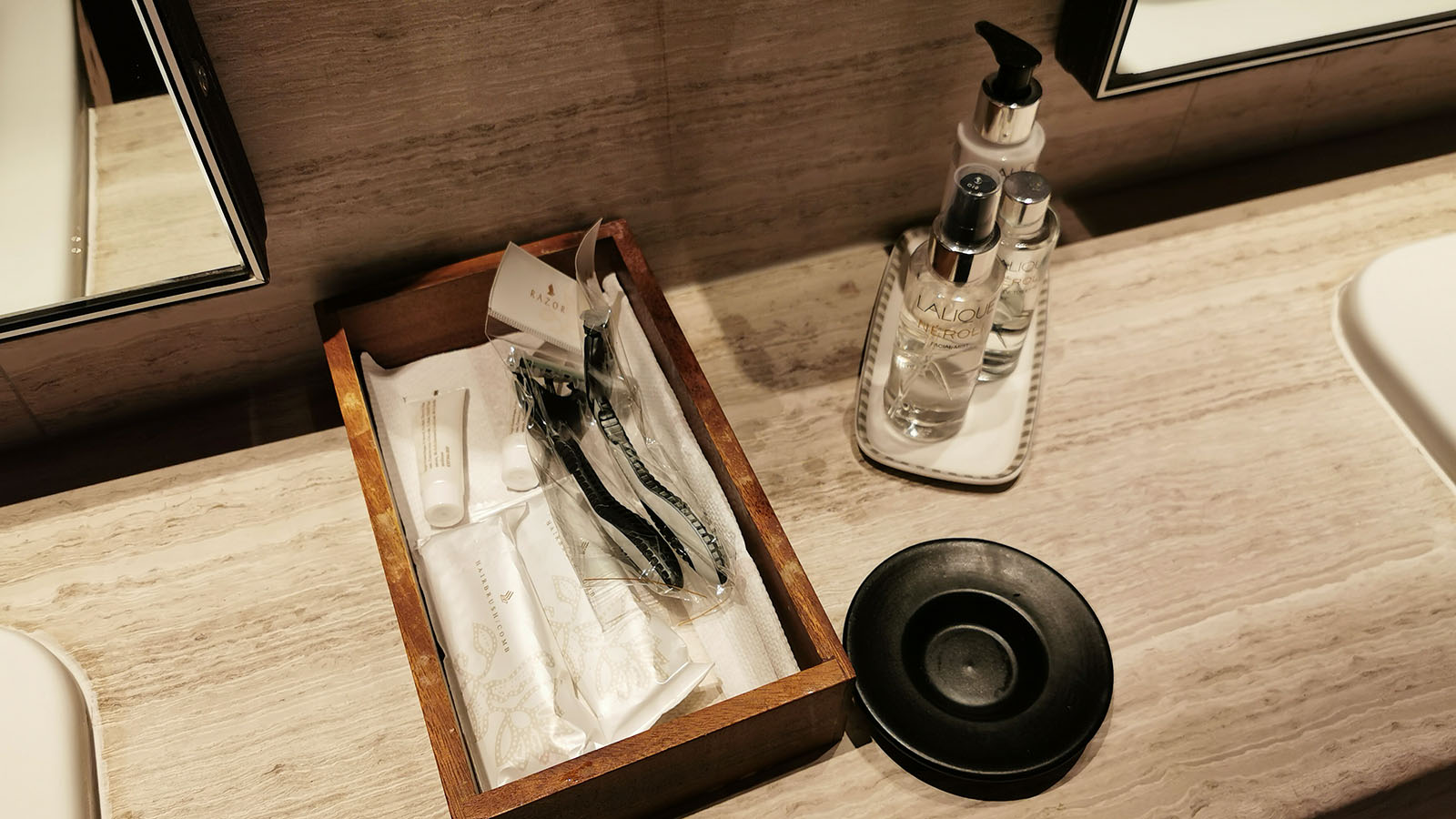 Your home away from home has super speedy Wi-Fi, too. Expect uploads and downloads to exceed 200Mbps in each direction. In fact, my tests recorded speeds of up to 227Mbps down and 269Mbps up.
Whether you're downloading content to watch on your flight or syncing your travel snaps to the cloud, you won't be waiting long.
Accessing the Singapore Airlines SilverKris First Class Lounge, Sydney
Unlike the bustling Qantas First Lounge, Sydney's SilverKris First Class Lounge is much more inconspicuous. Like a private home, the guest list here is extremely short. This keeps the space nice and quiet for those on the inside.
Here's who makes the cut.
By airline and cabin:

Singapore Airlines' First Class and Suites passengers (+1 guest).

Other Star Alliance First Class passengers, as applicable (+1 guest).

Courtesy of airline frequent flyer status:

Singapore Airlines' Solitaire PPS Club members departing on Singapore Airlines (+1 guest).

Singapore Airlines' Solitaire PPS Club Life members departing on Singapore Airlines (+1 guest).
At the moment, Singapore Airlines is the only Star Alliance carrier with First Class service from Sydney. But when First Class is available and sold by other Star Alliance member airlines, those passengers have access here in line with Star Alliance rules.
Summing up
There's something to be said about a lounge that largely 'doesn't exist'. Few will ever see inside… but those who do are truly in for a treat.
Given its 'home away from home' style, you do forget that you're about to take a flight from Australia's busiest airport. Once you're in tune with the vibe here, it feels more like a luxury apartment. And it's easy to forget about that apartment's best amenity – the nearby runway – until it's time to fly.
As you leave the tranquillity of your apartment, you're reacquainted with the terminal itself. For a brief moment, you can't help but think, who are all these people, and what are they doing in my house?
Not to worry… you'll be settling into your apartment in the sky soon enough.
Also read: Inside The Private Room at Singapore's Changi Airport
Photography by Chris Chamberlin, who accessed the lounge as a guest of Singapore Airlines.
---
Stay up to date with the latest news, reviews and guides by subscribing to Point Hacks' email newsletter.
Singapore Airlines' SilverKris First Class Lounge, Sydney
was last modified:
September 1st, 2022
by