First look: Inside Singapore Airlines' new Changi Airport lounges
Posted:
May 30, 2022 - 8:00 pm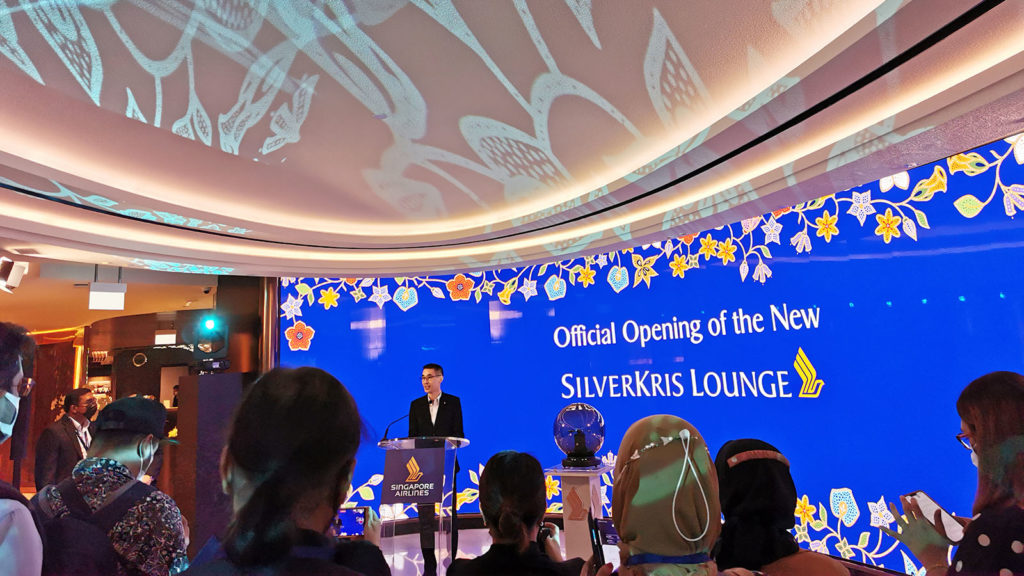 What we'll be covering
After almost three years of renovation works, Singapore Airlines' lounge refurbishments at Changi Airport Terminal 3 are, at long last, complete. The ambitious project sees all-new havens for frequent flyers and premium class passengers at the carrier's home hub.
And the price tag for your pre-flight delight? A cool SG$50 million makeover.
Watch our video or continue reading below to learn more:
Headlining the overhaul is a new flagship lounge, retaining its moniker as The Private Room. There's also a fresh SilverKris First Class Lounge, designed for First Class flyers of other airlines, as well as Singapore Airlines' top-tier cardholders.
The popular SilverKris Business Class Lounge hasn't been forgotten either. But perhaps the most noticeable improvement comes for those using the KrisFlyer Gold Lounge. Now fitting of a home hub facility, it finally features showers: and on-site restrooms, too.
Extensive customer engagement and research have gone into the design of the new SilverKris and KrisFlyer Gold lounges. Customers will enjoy thoughtfully curated product offerings and experience the signature Singapore Airlines hospitality, all within a comfortable and restful environment, ensuring that they are refreshed and ready for their journey.

Opening these lounges at this time signals our commitment to SIA's premium brand and growth strategy. It reinforces our position as Changi Airport's anchor airline, and reflects our confidence in Singapore's future as a pre-eminent global air hub.

– Goh Choon Phong, Chief Executive Officer Singapore Airlines, 30 May 2022
Join Point Hacks as we take the first look through Singapore Airlines' swanky new lounge precinct at Changi.
The Private Room
This is the lounge that Singapore Airlines' highest of high flyers have been waiting for. The Private Room makes a glorious comeback, with space for 78 well-heeled travellers. A lavish Lalique light dome greets guests in the entry foyer, leading through to a modern and completely redesigned palace of privacy.
Using a mixture of bright ocean blues and more subdued browns, greys and blacks, pops of white and green bring vibrancy to what was previously a darker-themed space. And speaking of space, there's plenty of it.
After all, having a quiet corner to yourself is what you expect on board in First Class, so Singapore Airlines brings that expectation to the ground as well.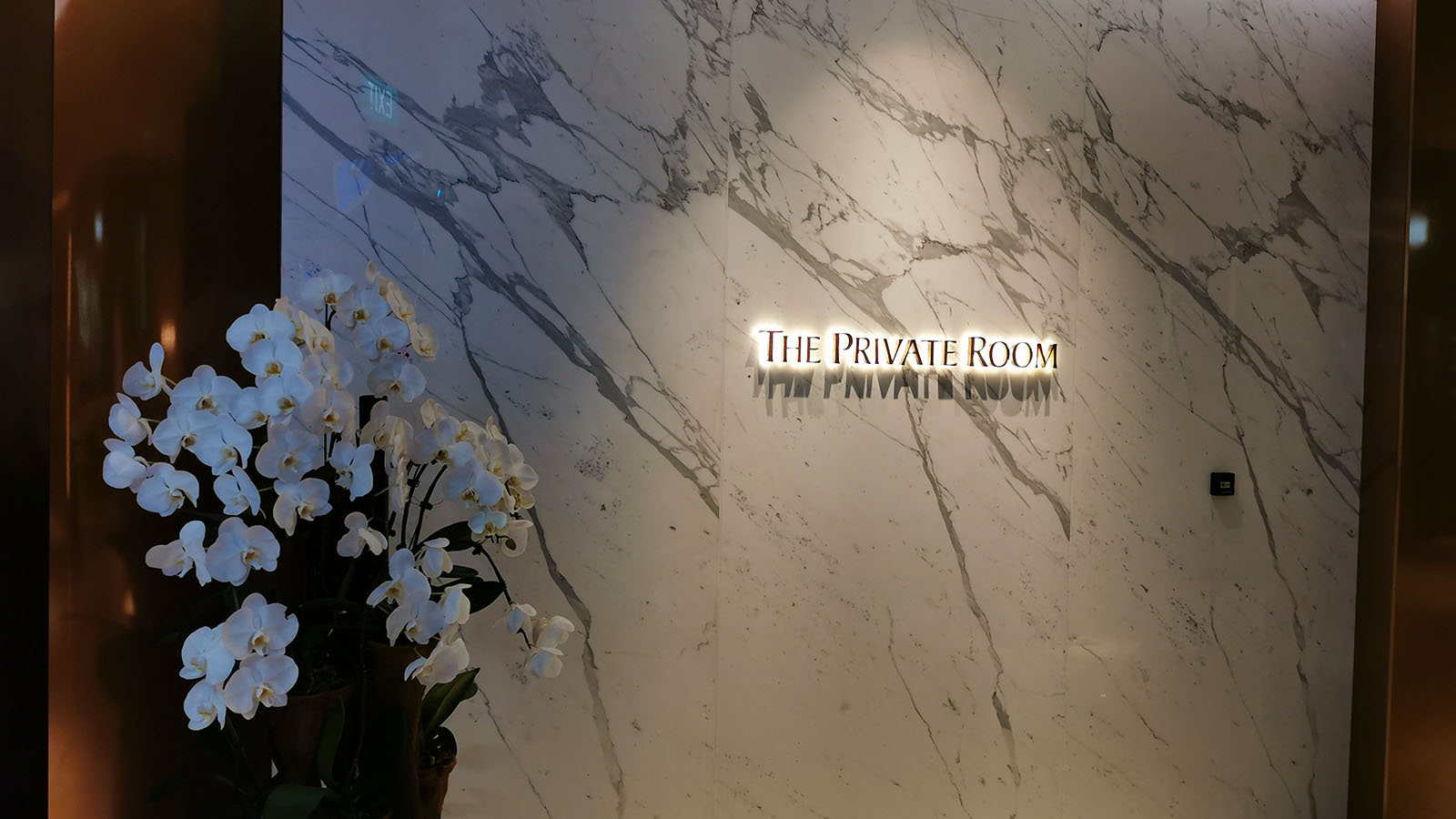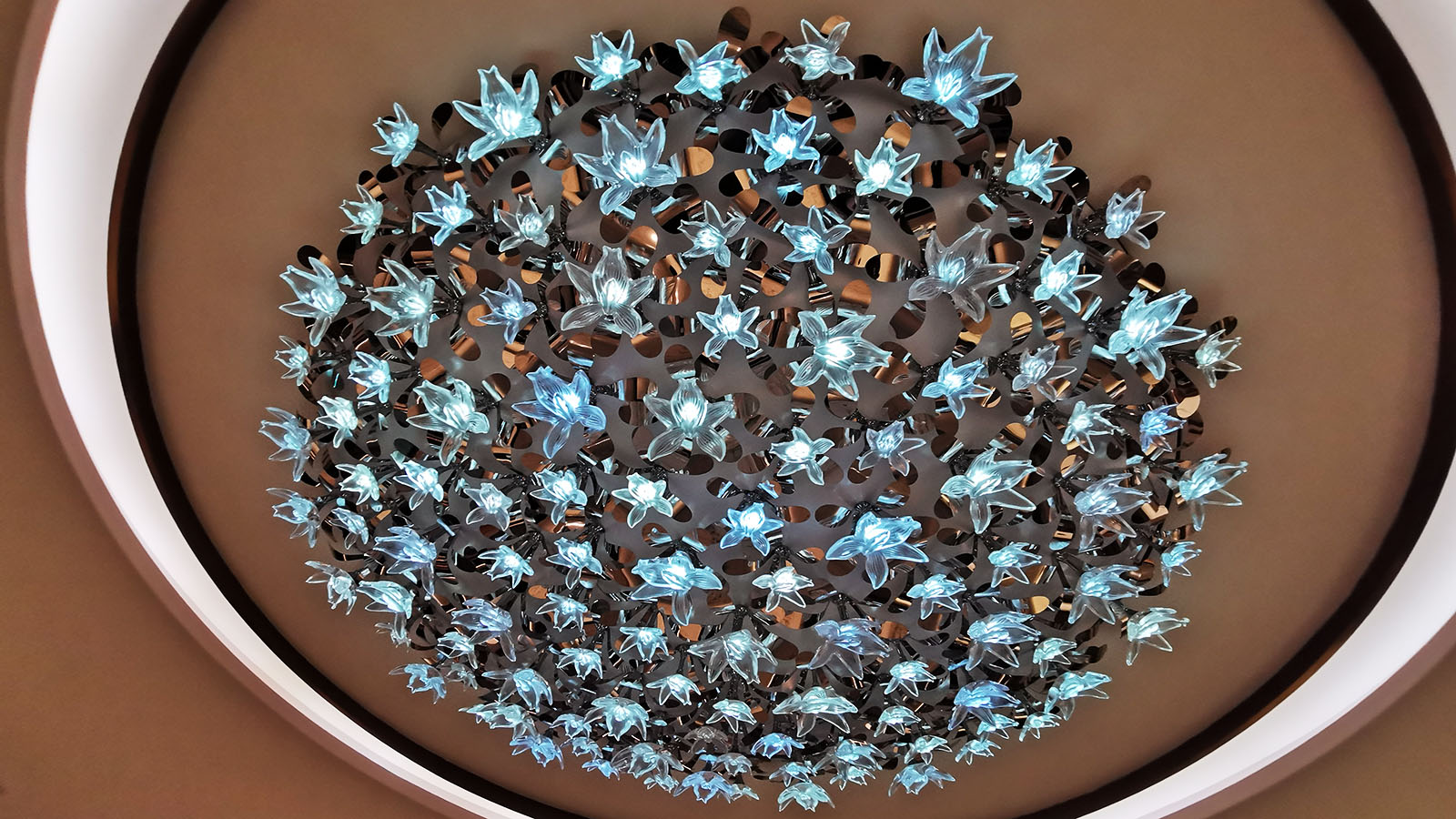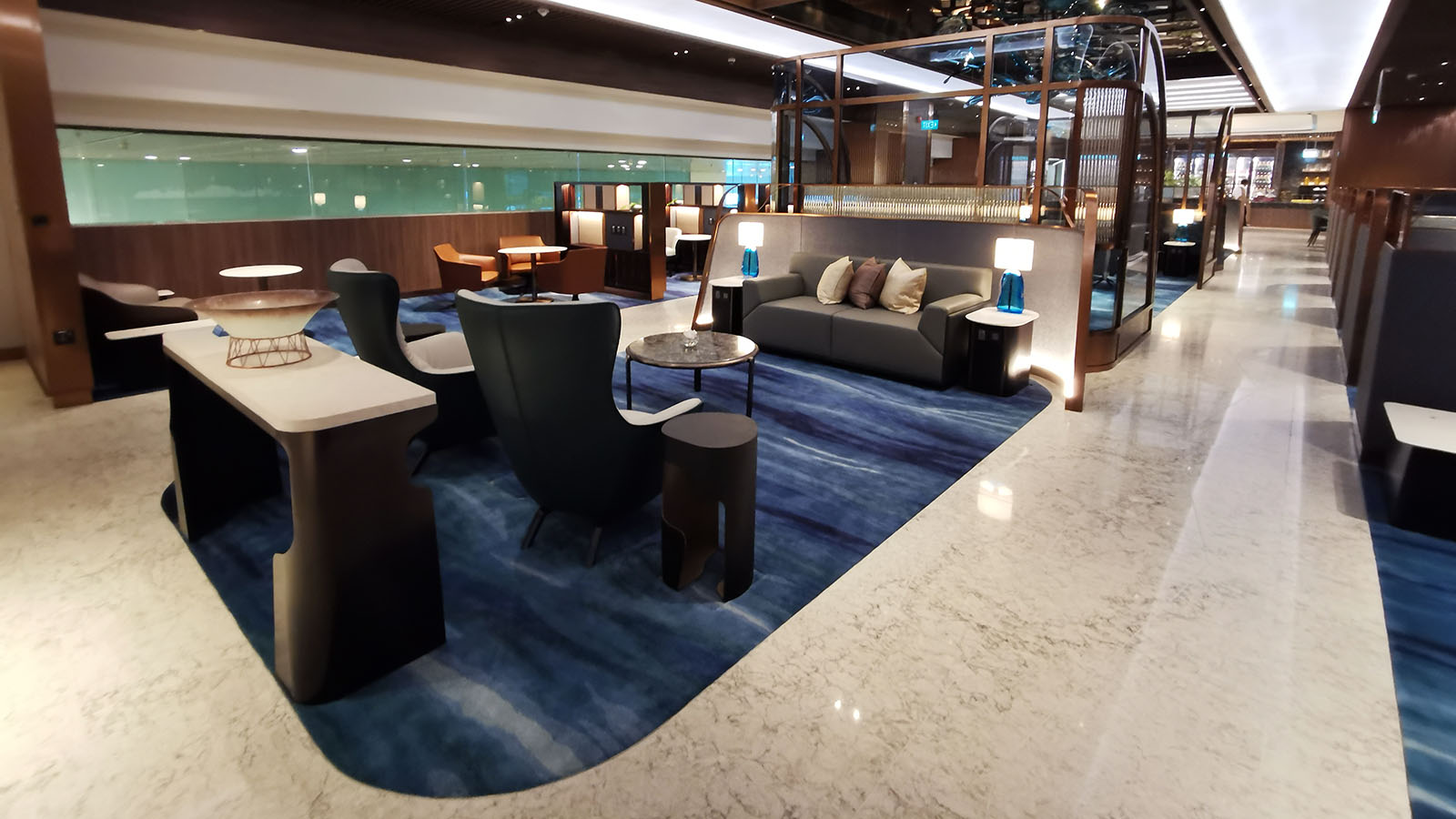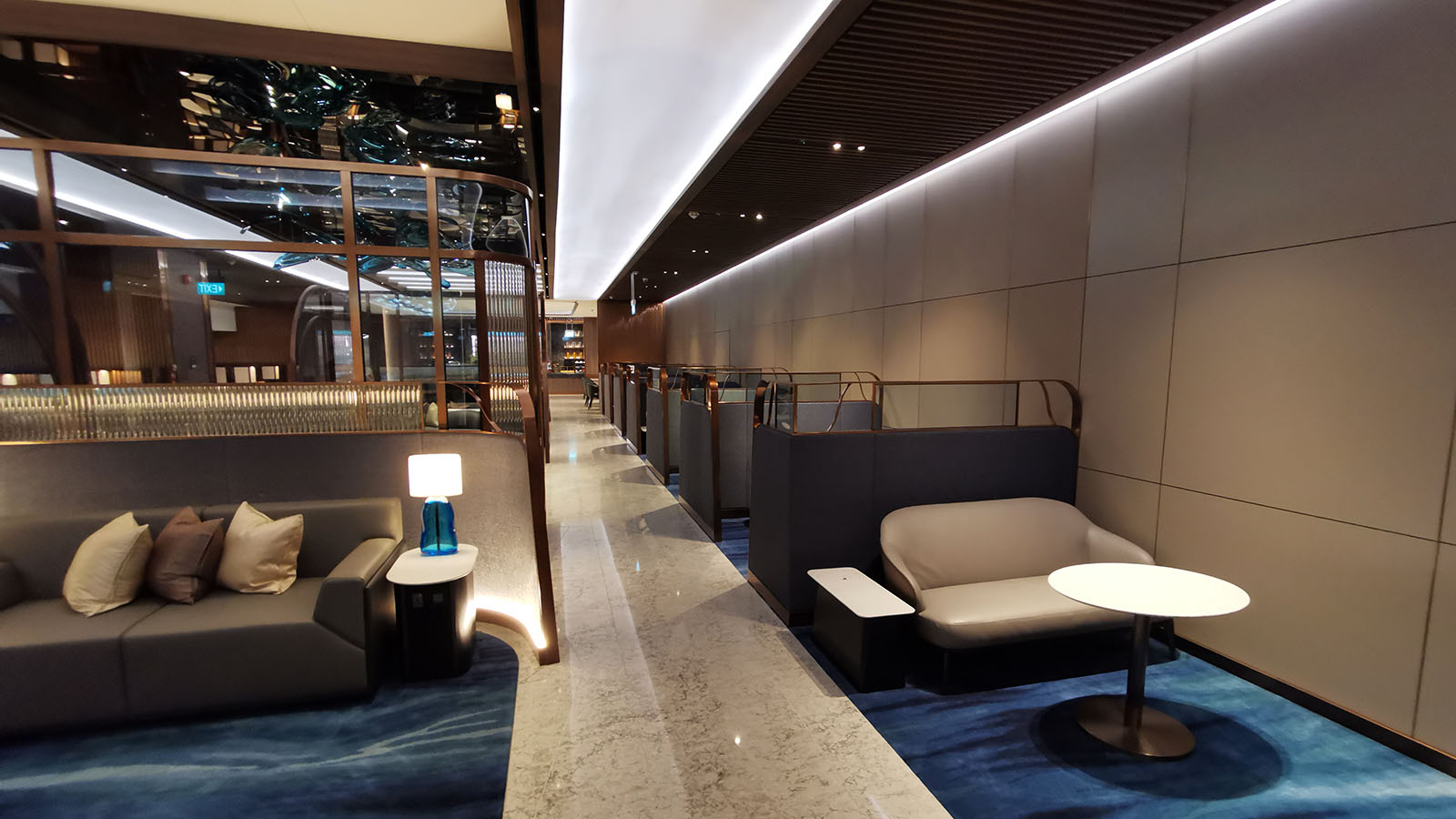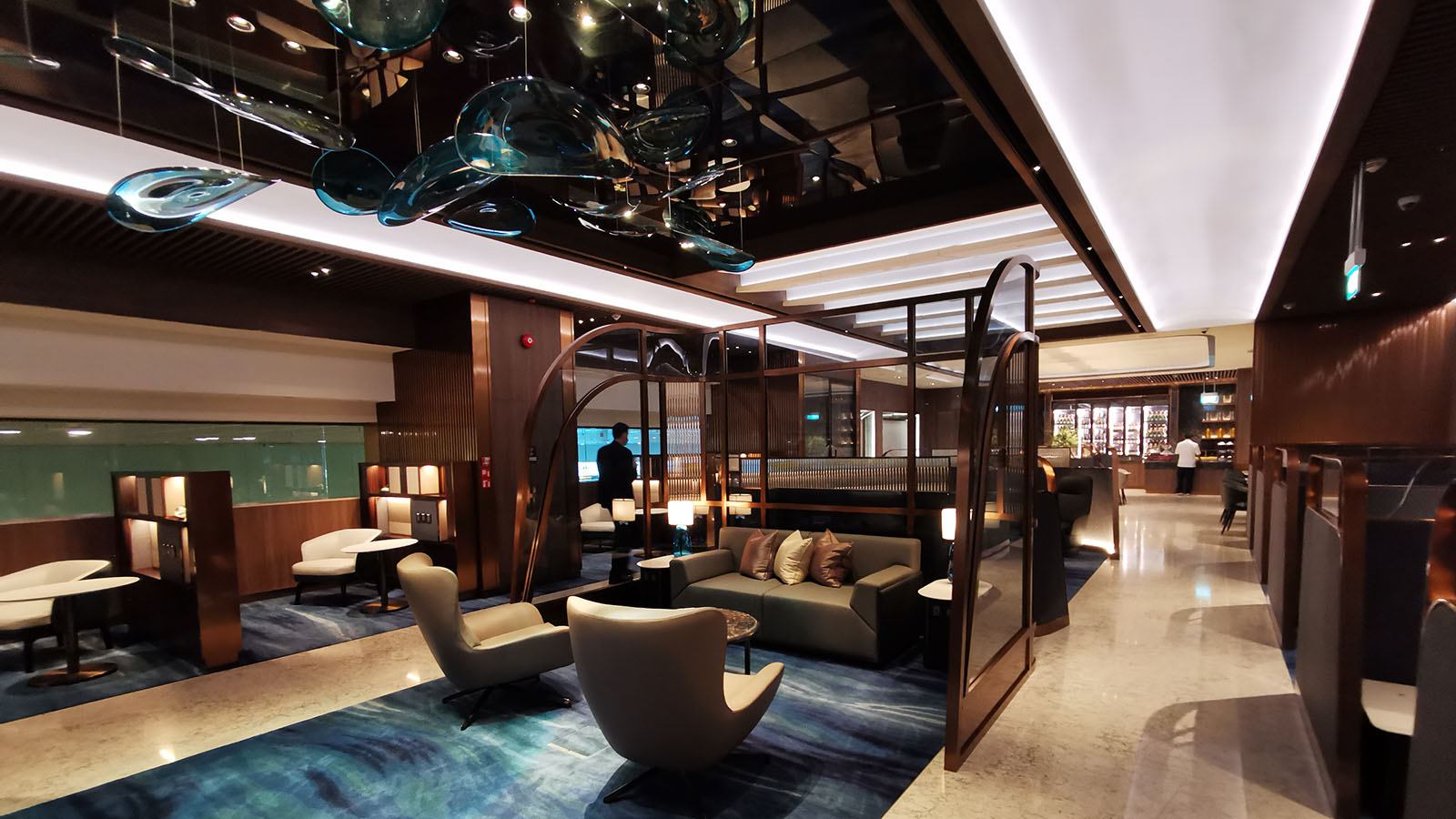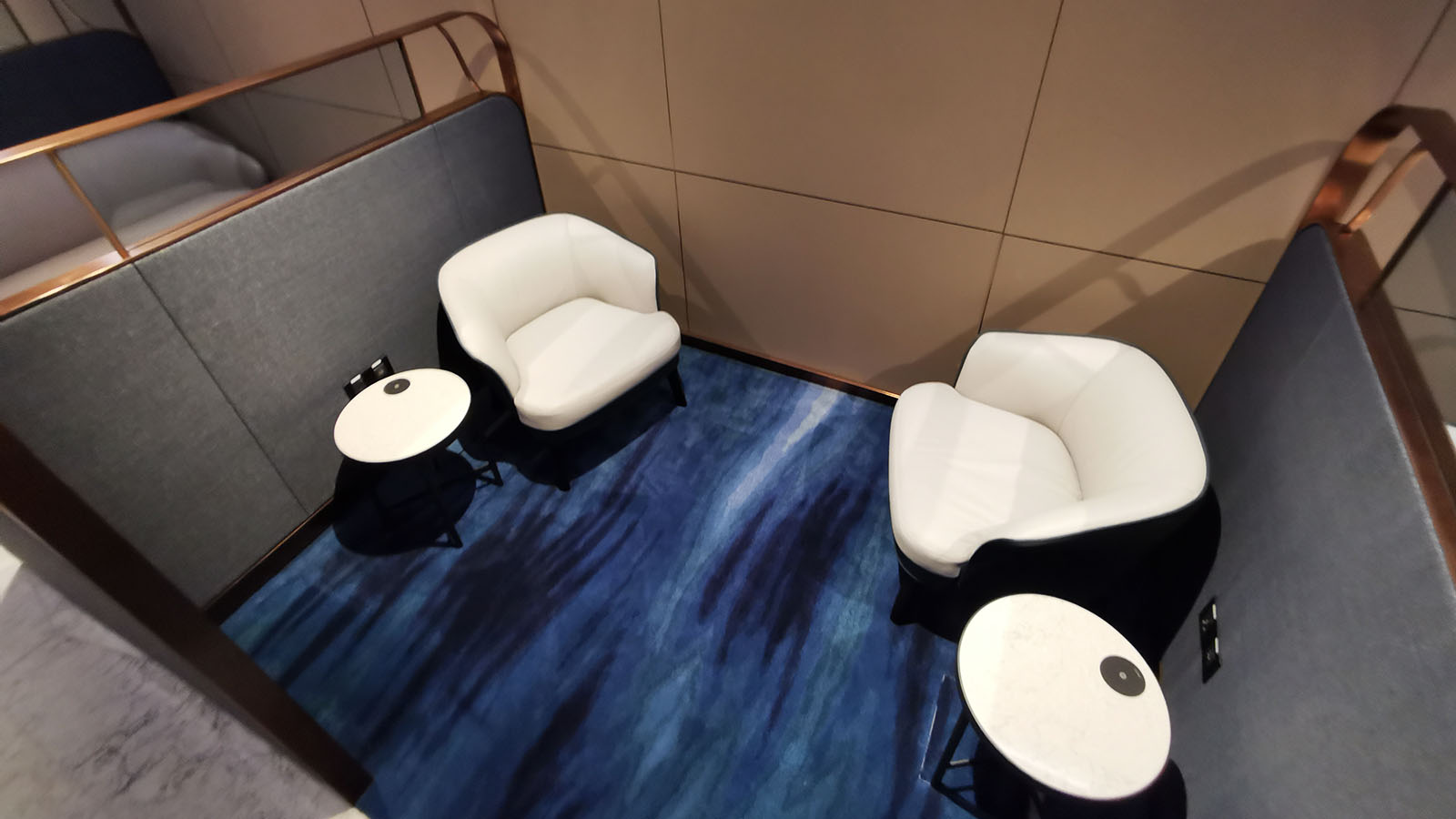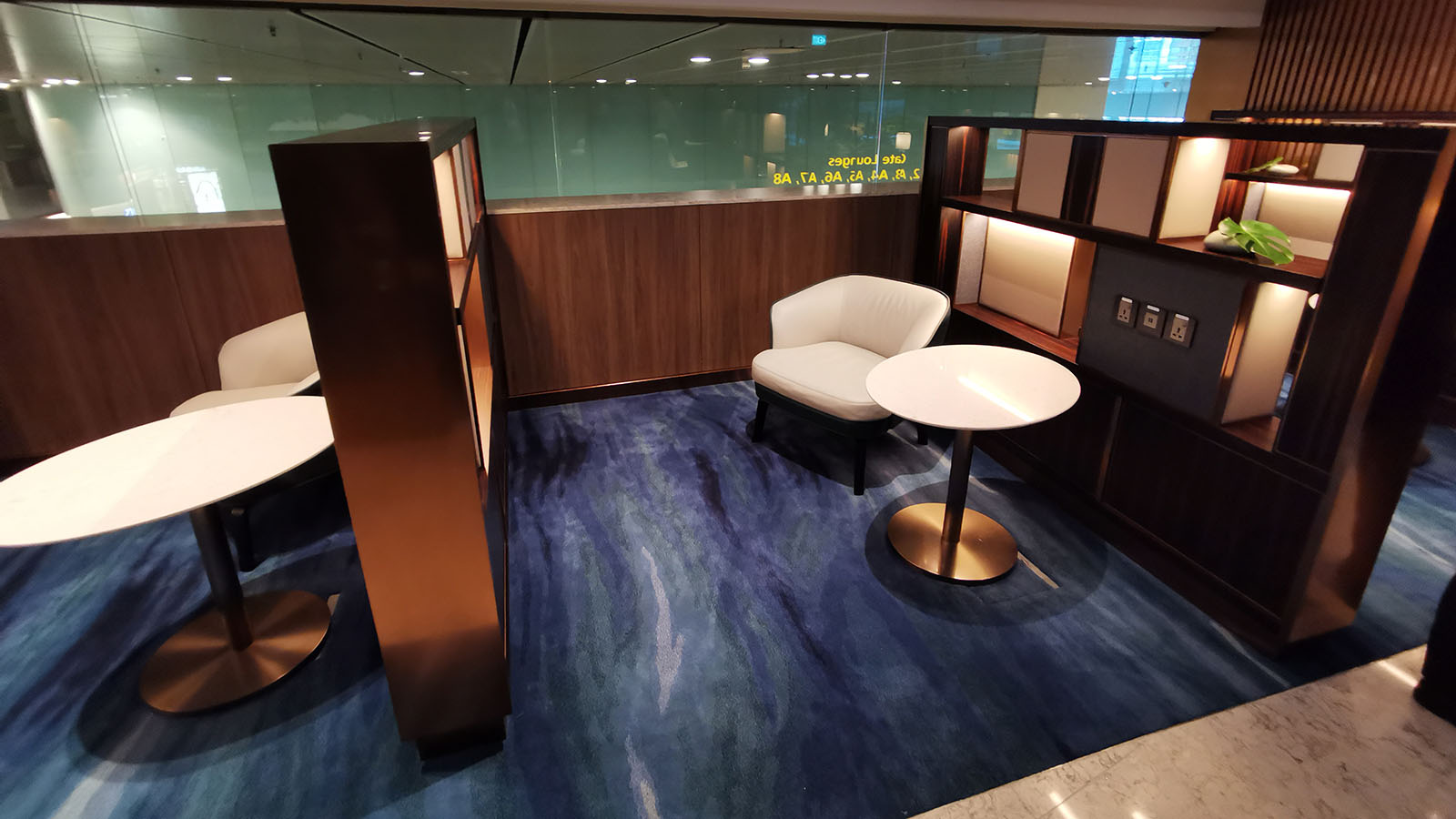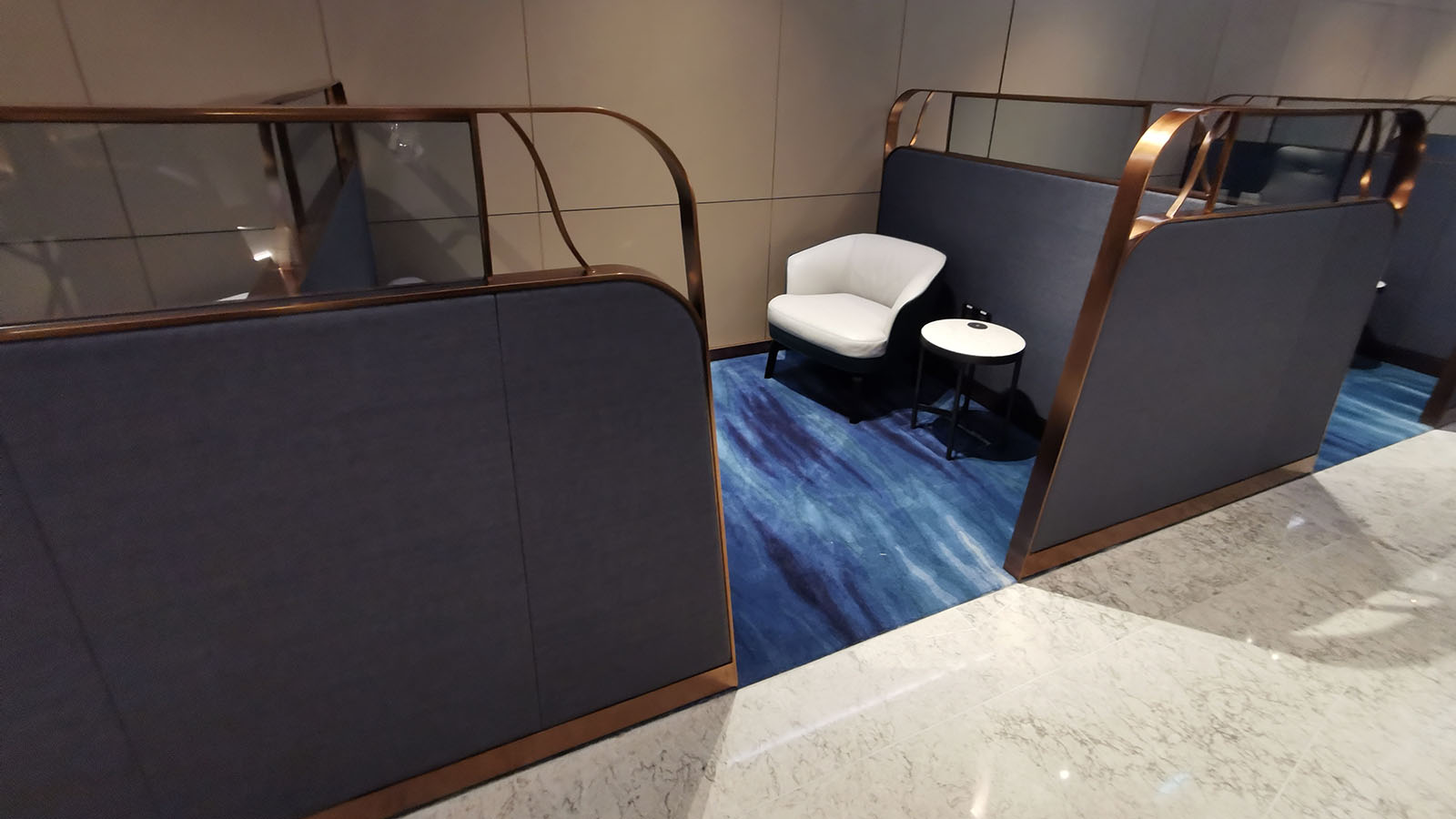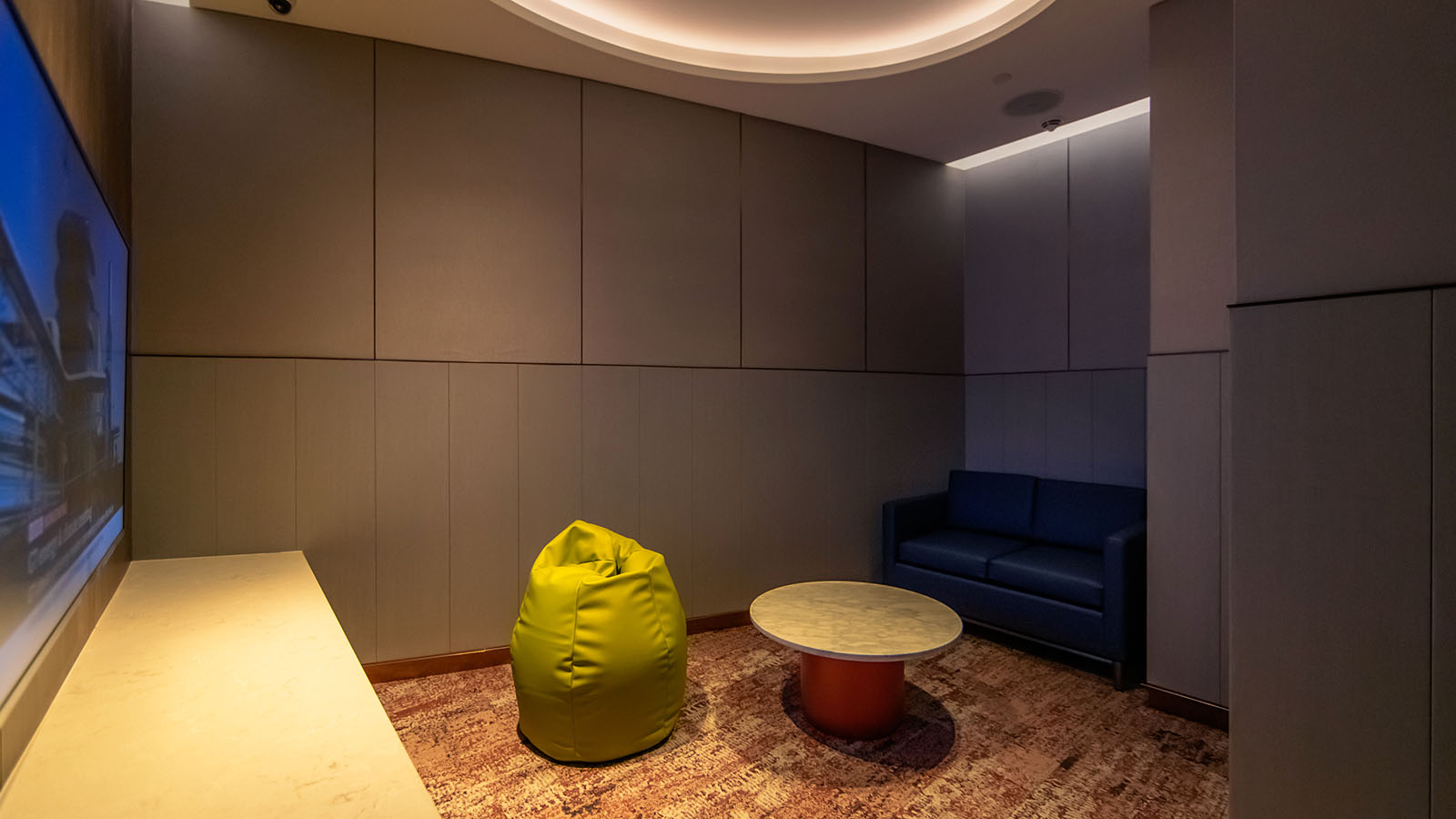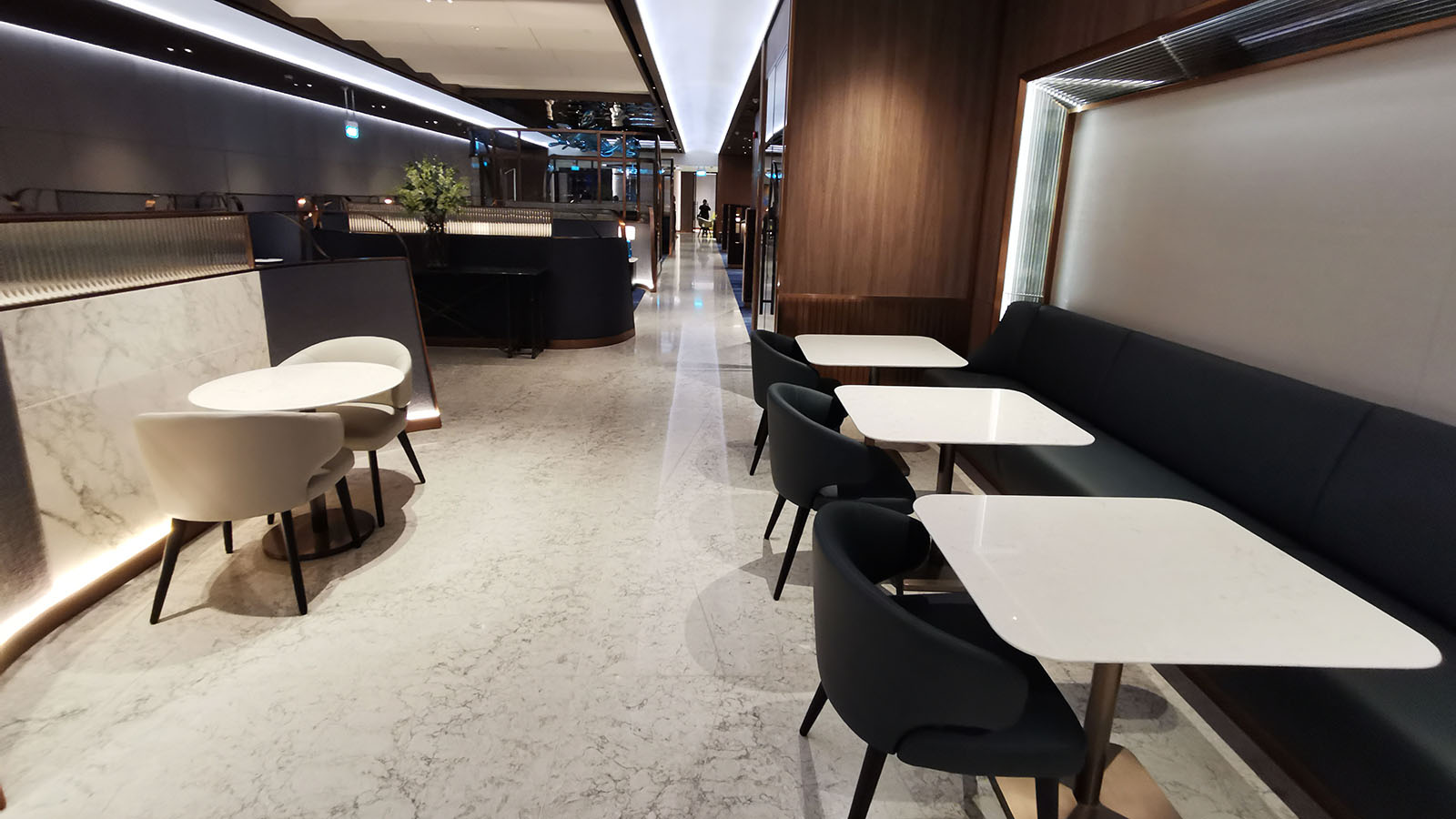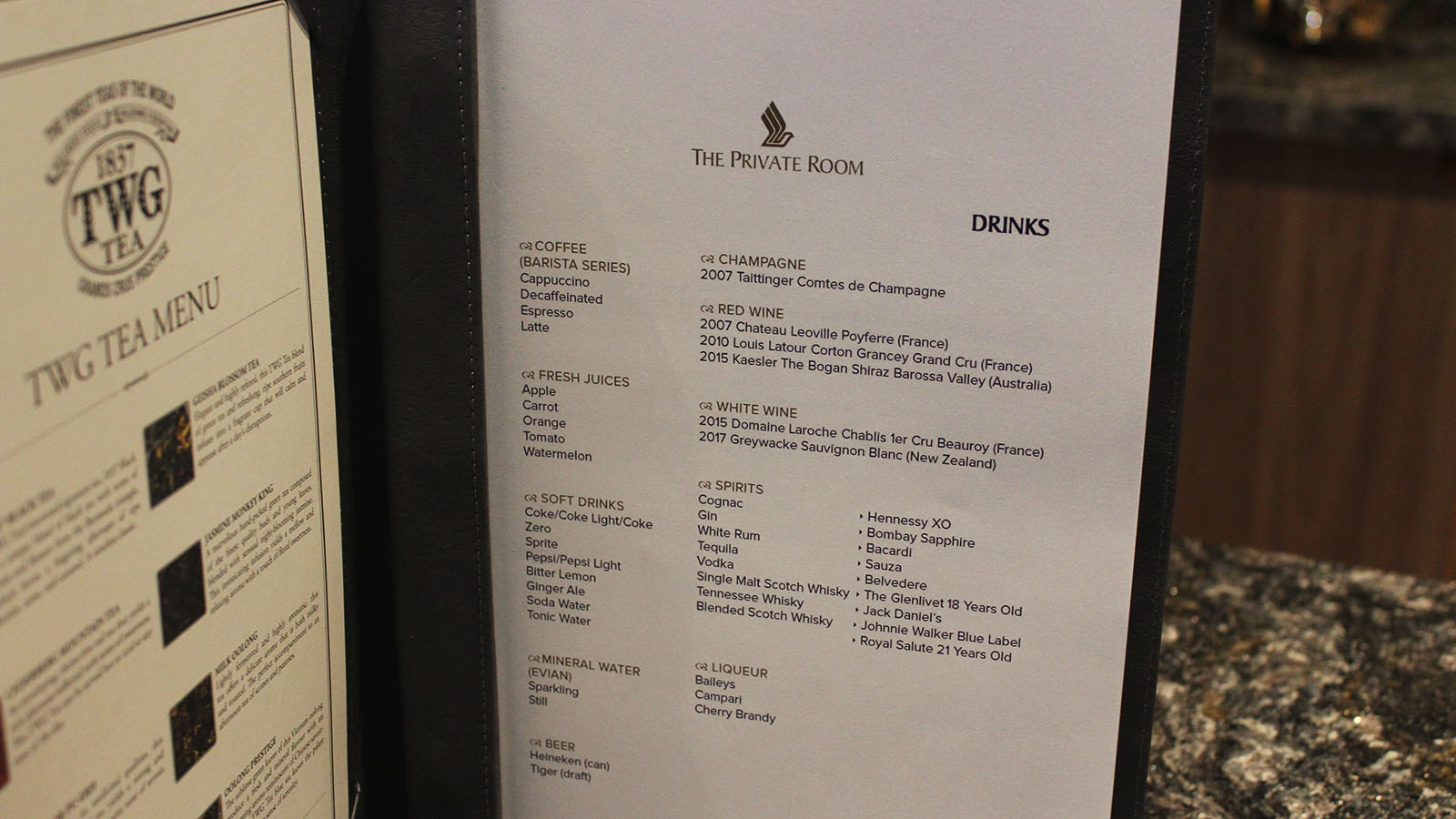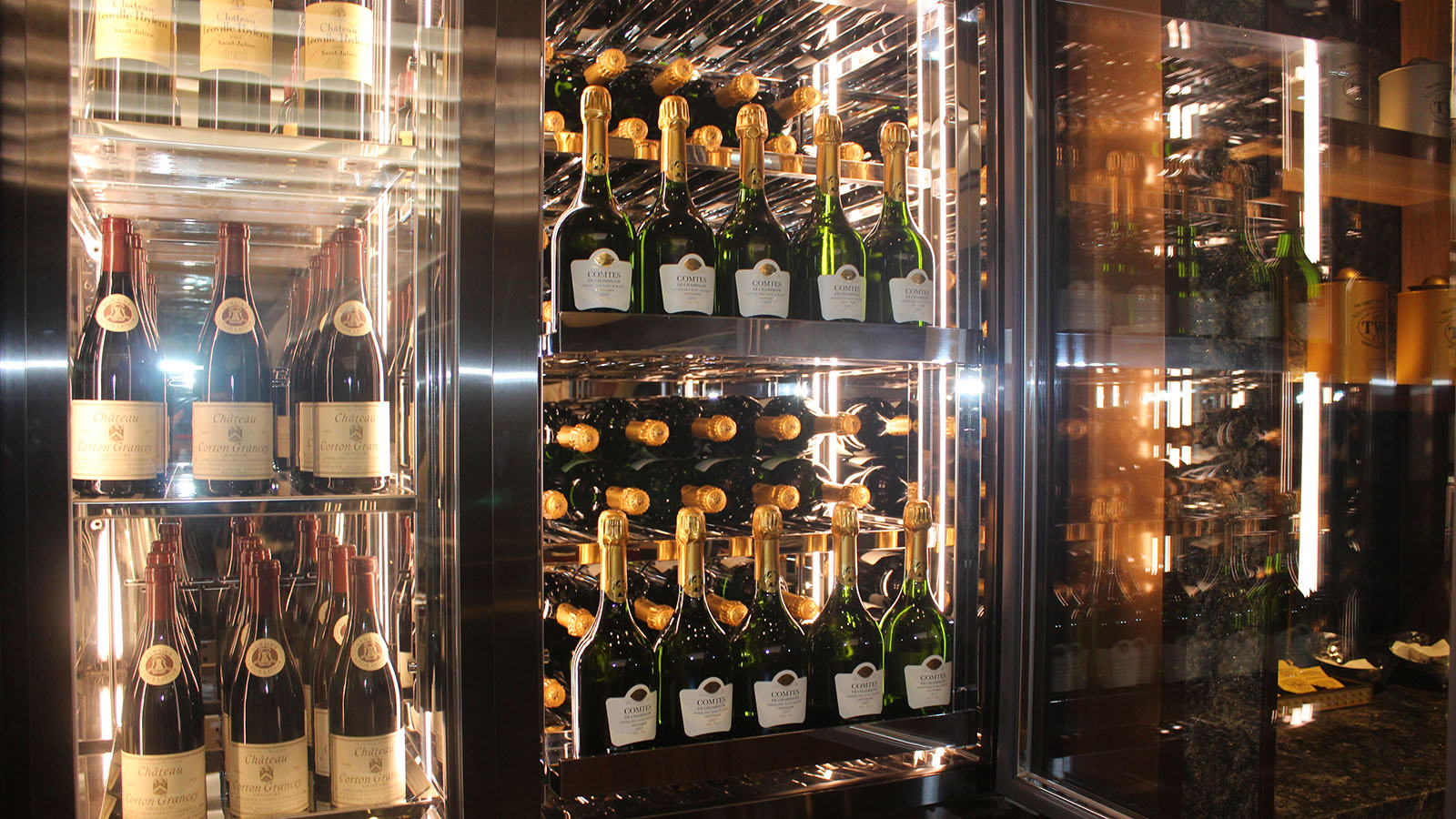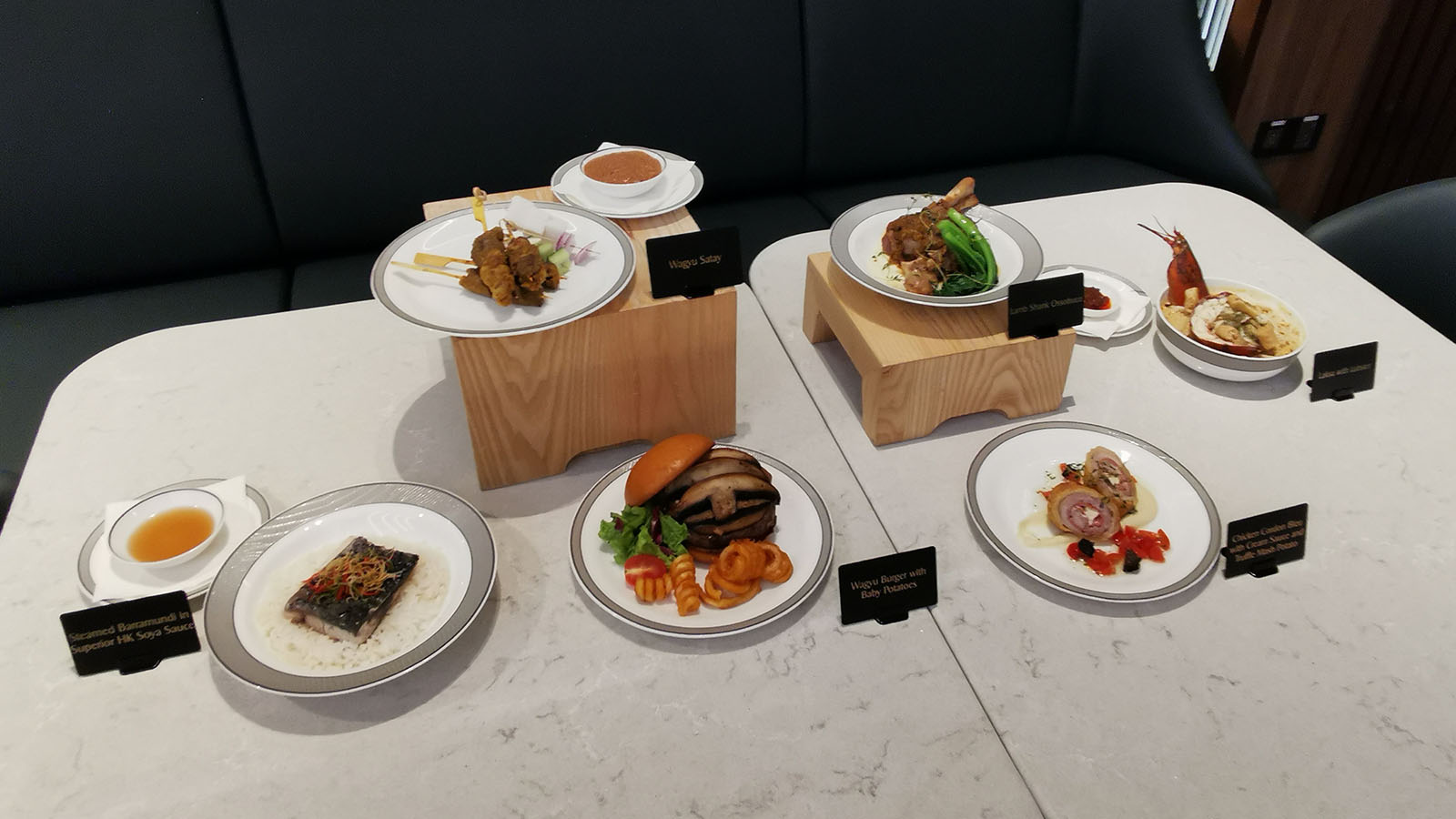 Guests can enjoy à la carte dining with full table service. But the best part has to be the top-notch Champagne. Not just any drop, but the sumptuous 2007 Taittinger Comtes de Champagne. It's probably best we don't think about how much it cost to fill the lounge's wine fridge!
Access to Singapore Airlines' The Private Room lounge
As the most exclusive of Singapore Airlines' latest lounges, here's who makes the cut.
Passengers flying in Singapore Airlines First Class and Suites.
That's it! This is The Private Room, after all.
It's no oversight that frequent flyers don't have access to this lounge by way of their status. It's distinctly a 'First Class and Suites'-only lounge, with service to match.
SilverKris First Class Lounge
So where do Singapore Airlines' highest-tiered travellers lounge about at Changi Airport? That's where the SilverKris First Class Lounge comes into play. Despite the name, it's not for the airline's own First Class passengers: it's instead designed with Solitaire PPS Club cardholders in mind.
Confused? It's effectively the 'better than Business Class, but not quite the real First Class' lounge.
Before the redesign, this zone was positioned inside the adjacent Business Class Lounge, reinforcing its status as a cut above. But now, it has its own entrance from the main reception lobby. Stepping through, you're greeted by what was the highlight of the First Class Lounge in the years gone by: the bar.
Bringing a hint of The Private Room into the First Class, it's again adorned by Lalique crystal flowers. They're inspired by Aquatic Ginger: one of the flowers in Singapore Airlines' signature batik motif. For another top-shelf touch, there's vintage Champagne here too: 2007 Piper Heidsieck Rare Millésime Brut.
To the lounge itself, the space is largely divided into groups of seats for dining, working and relaxing.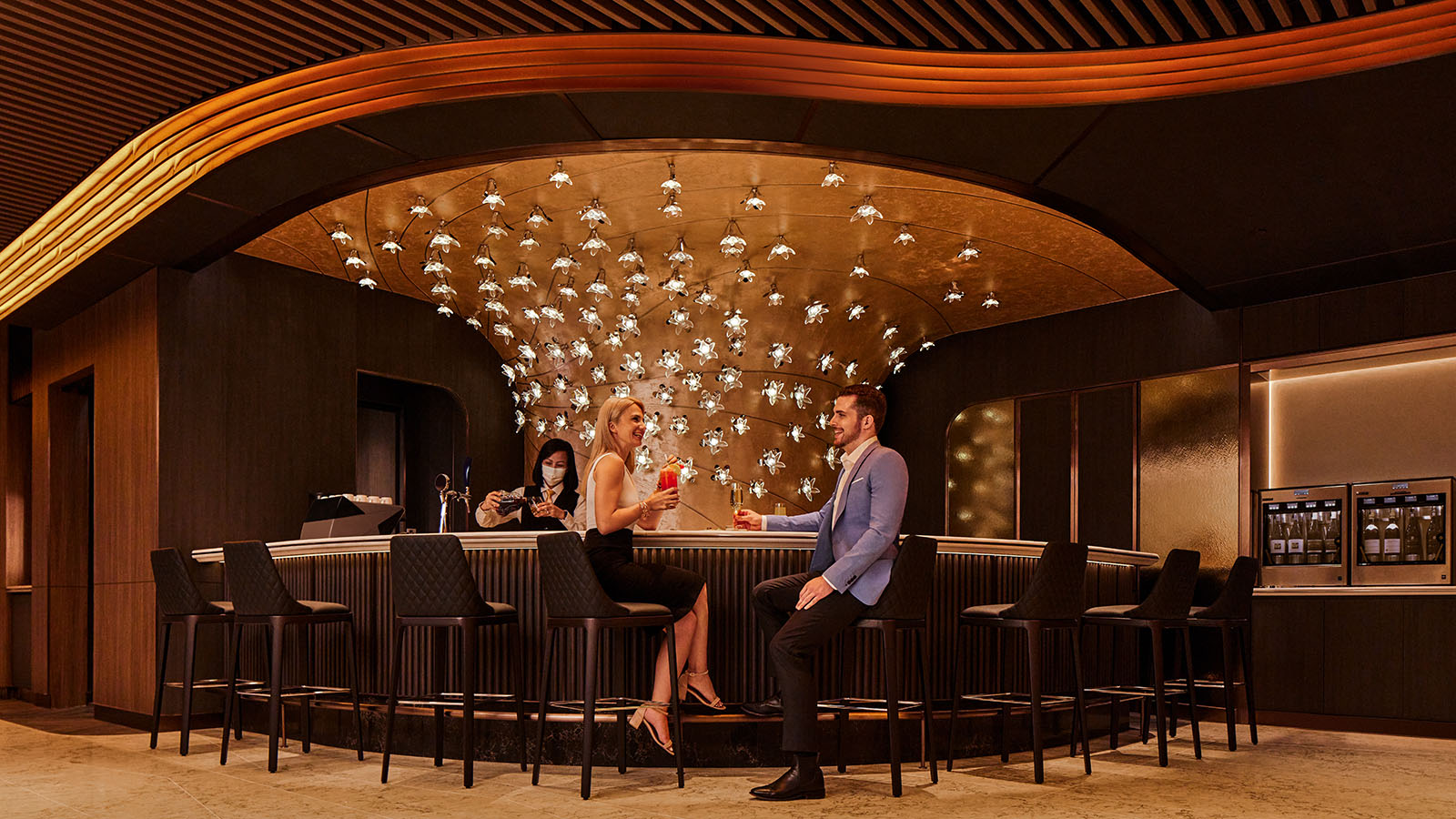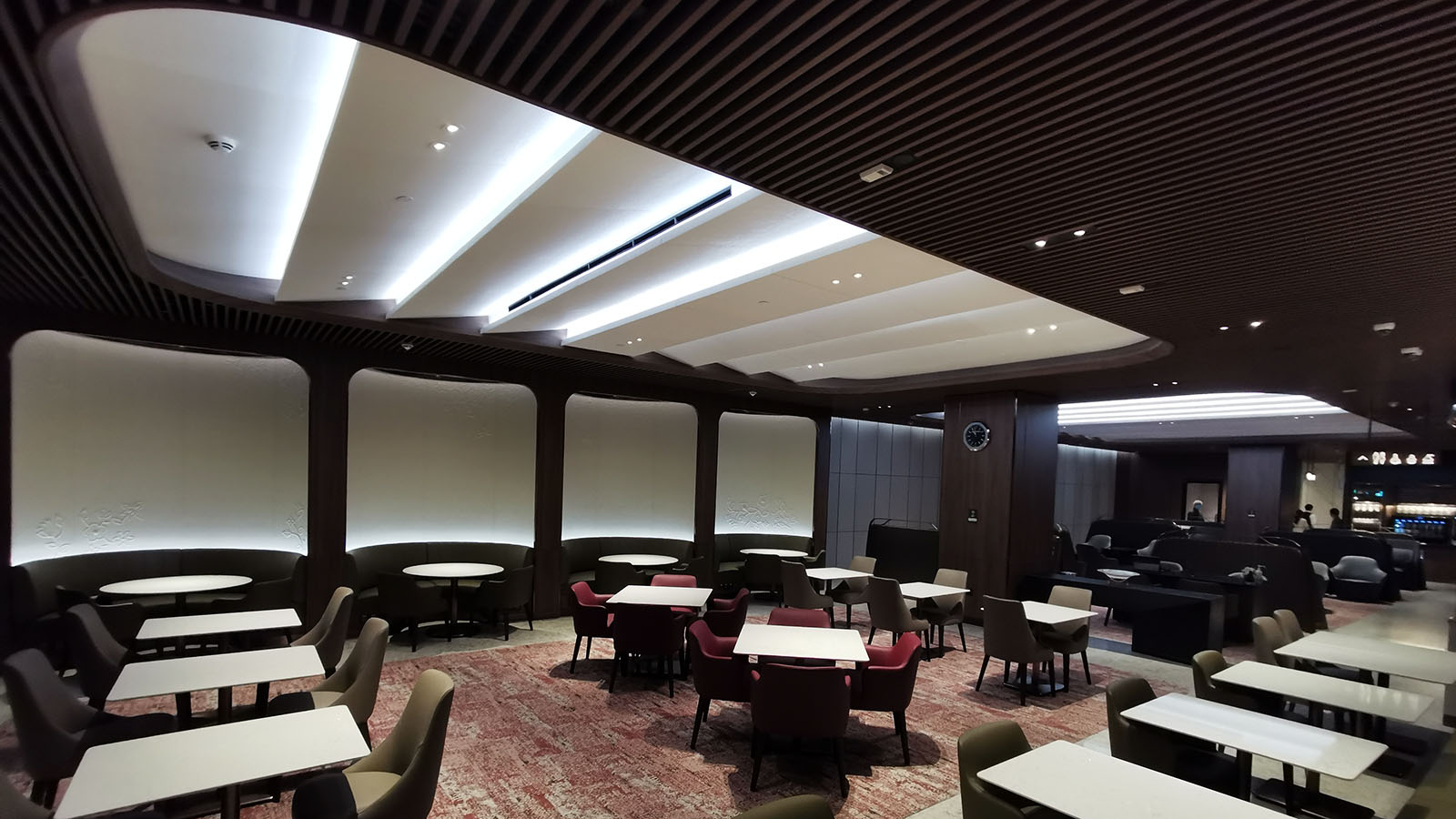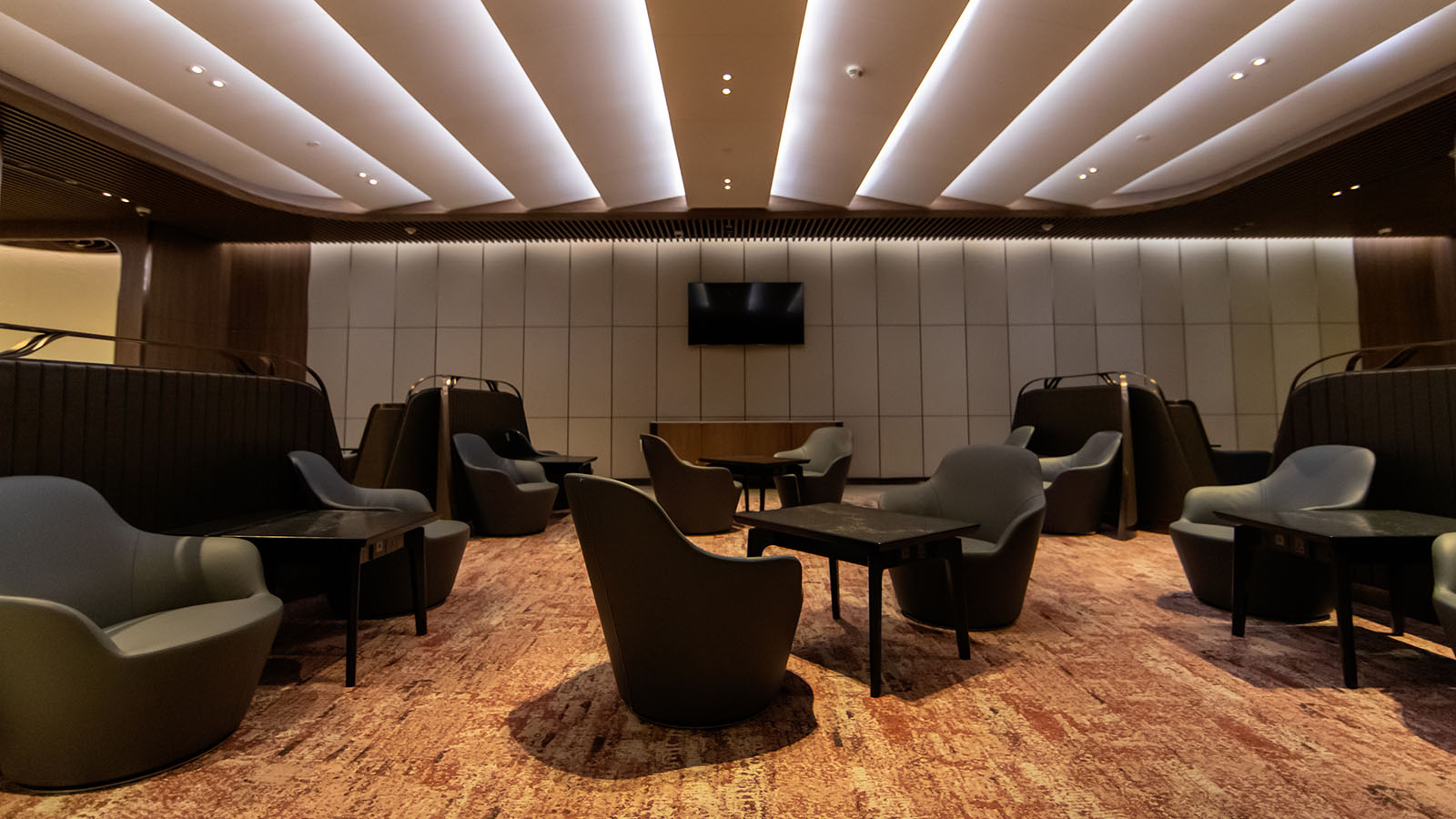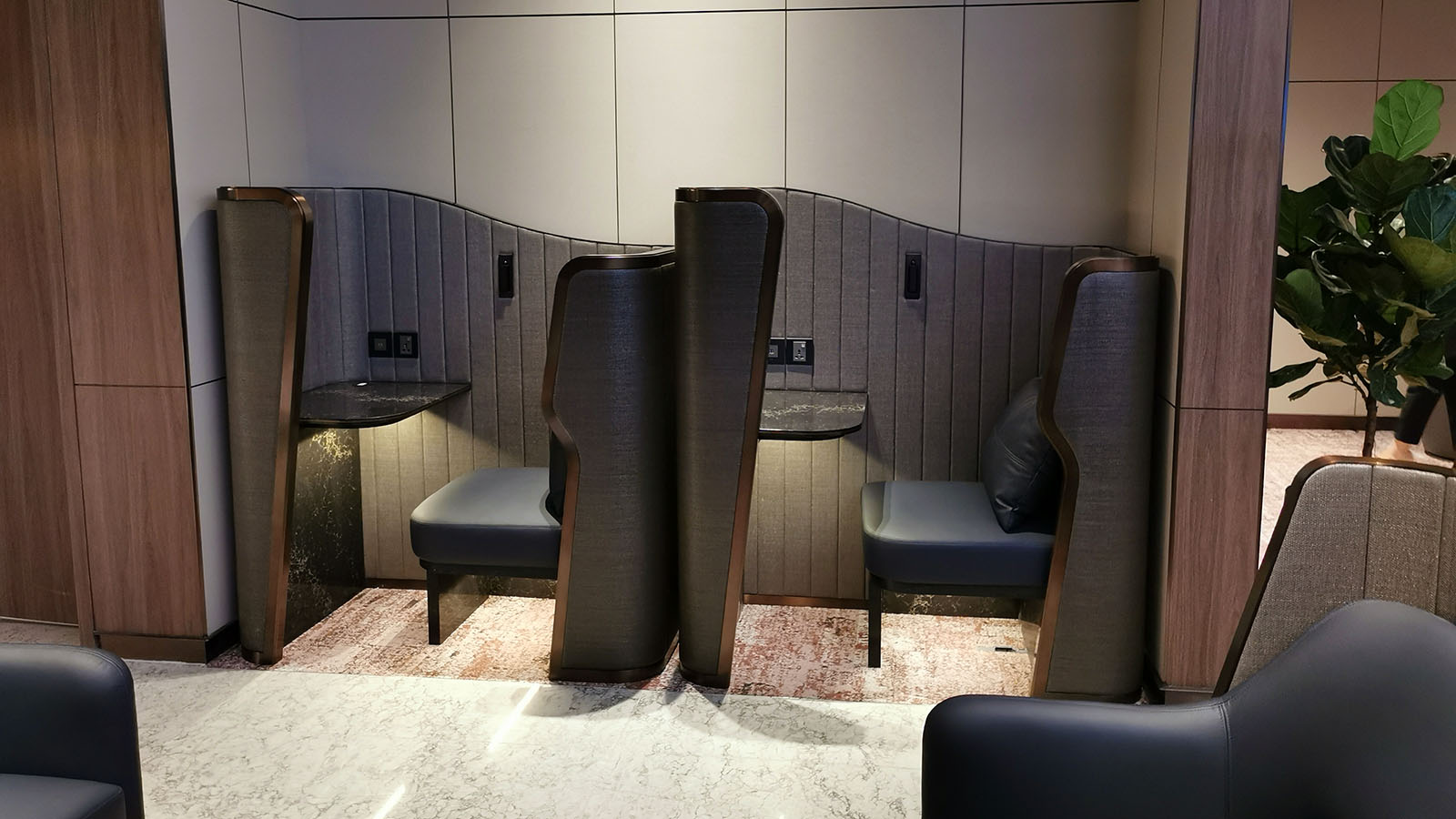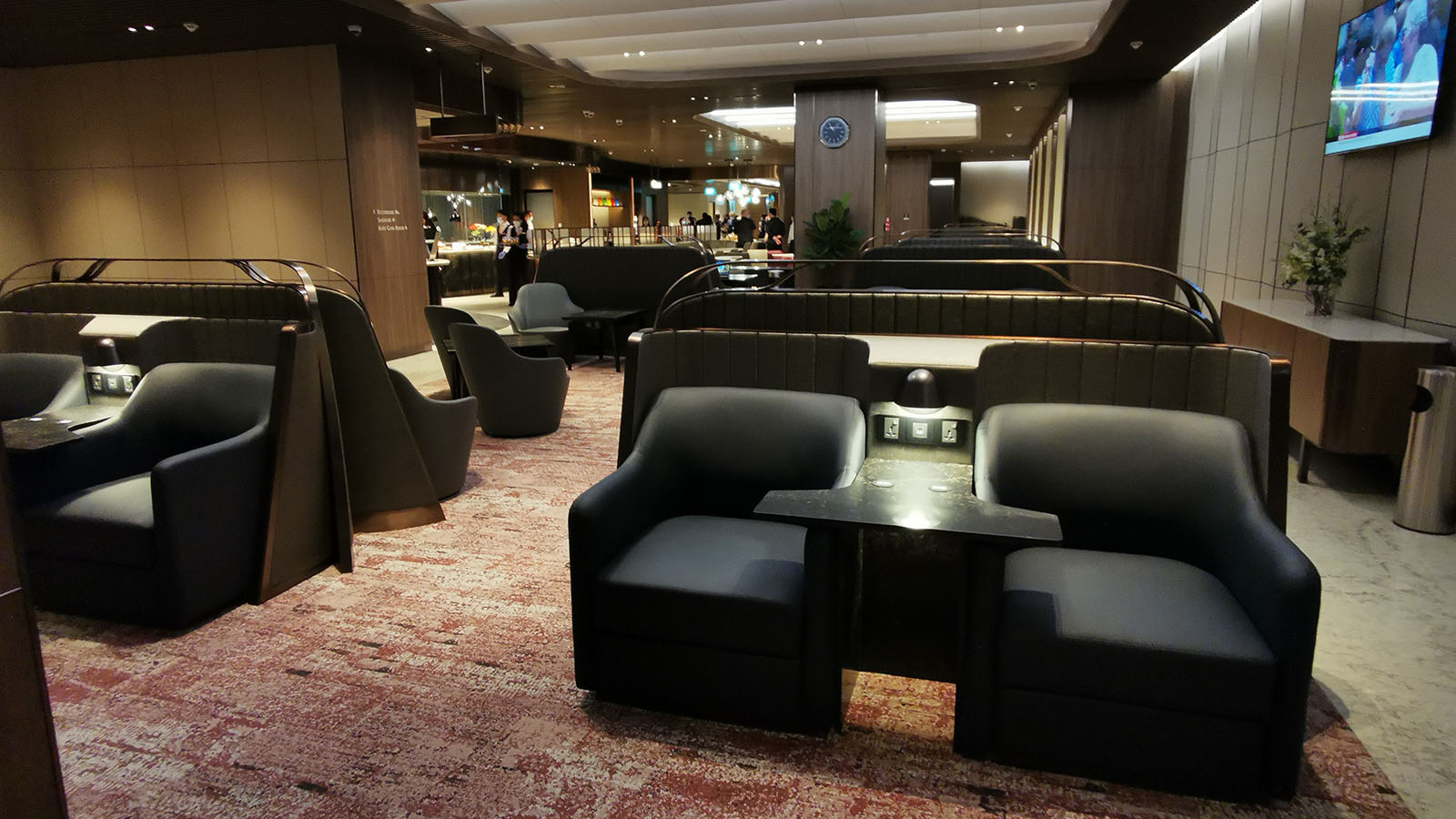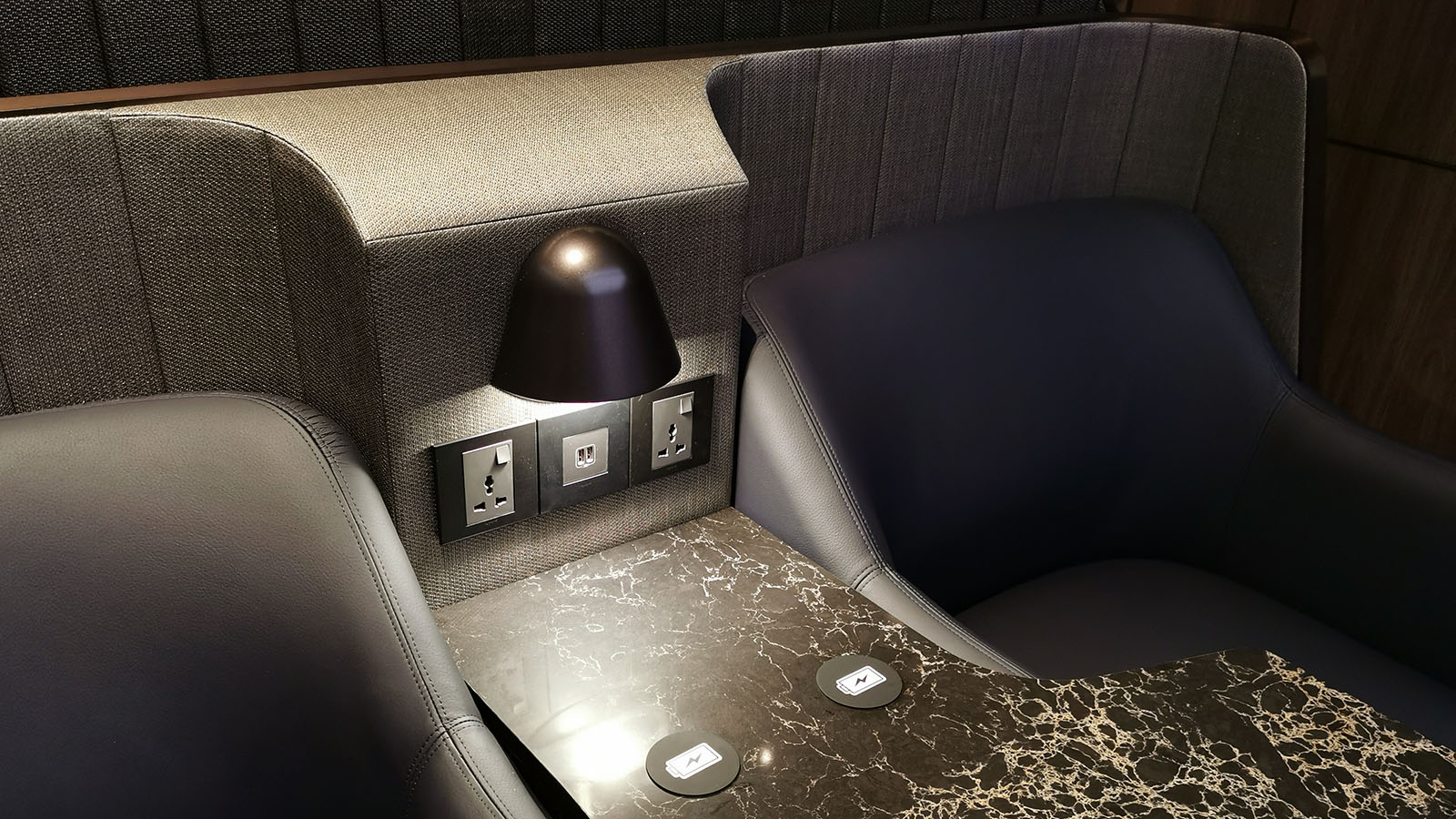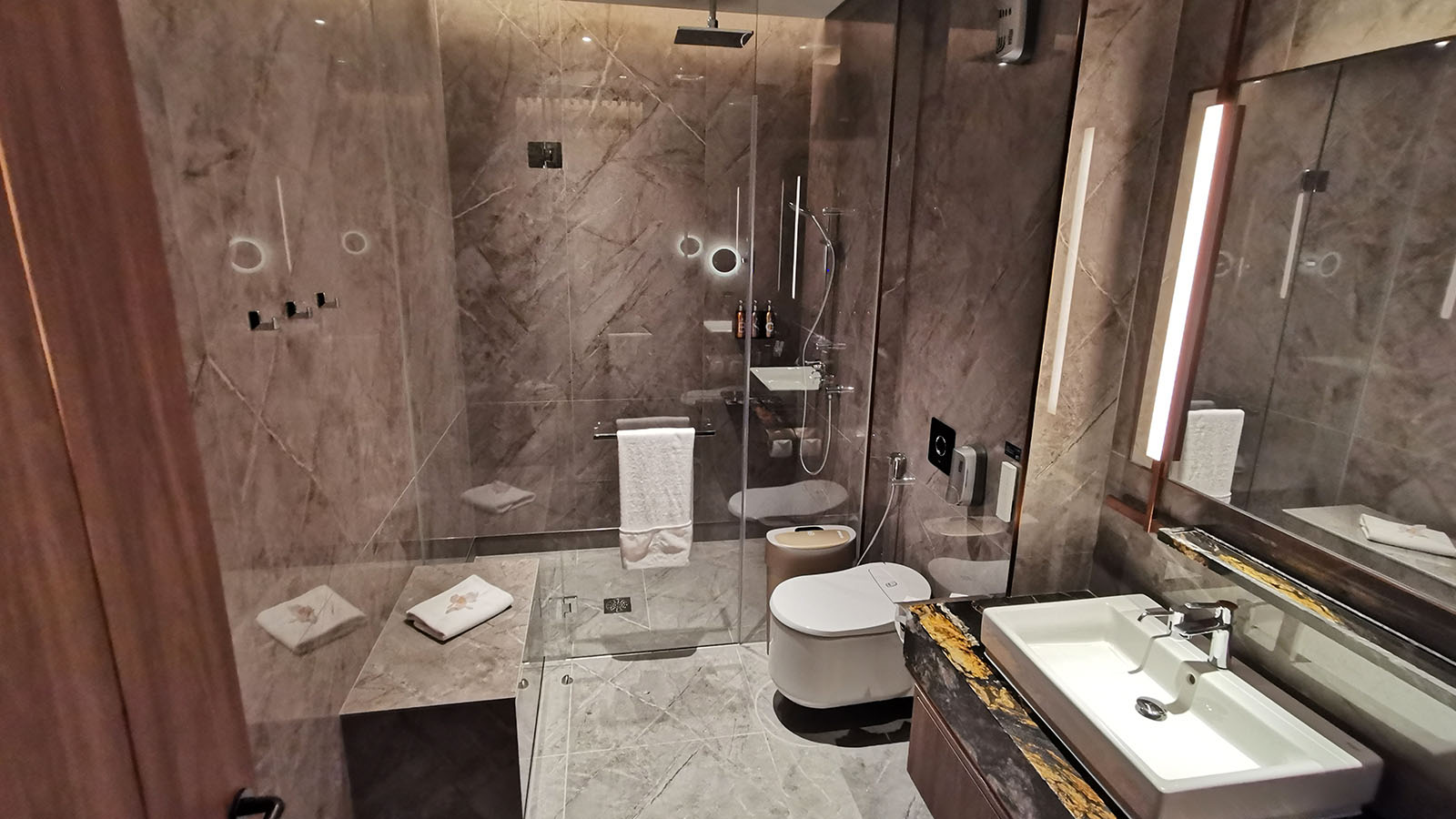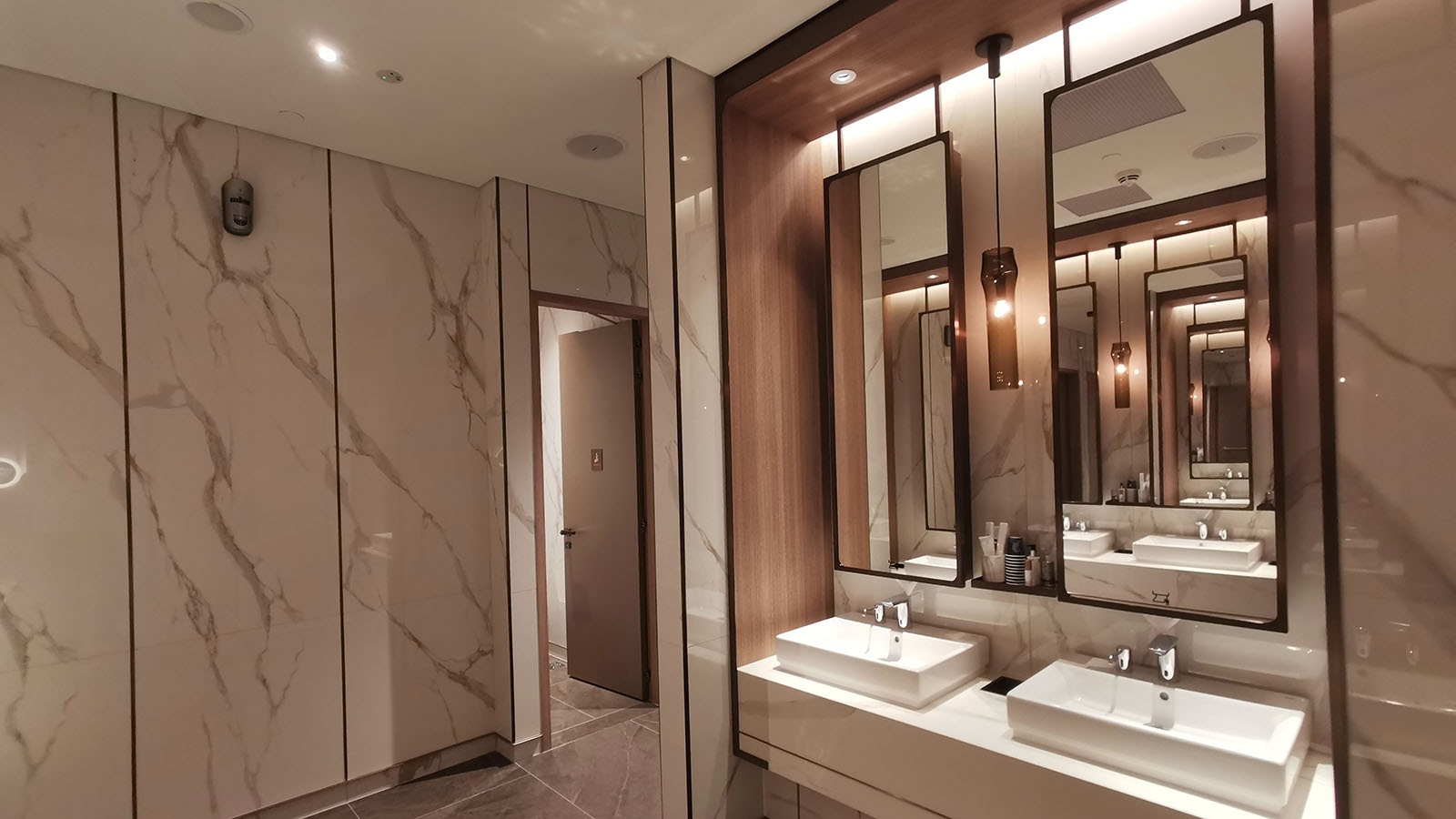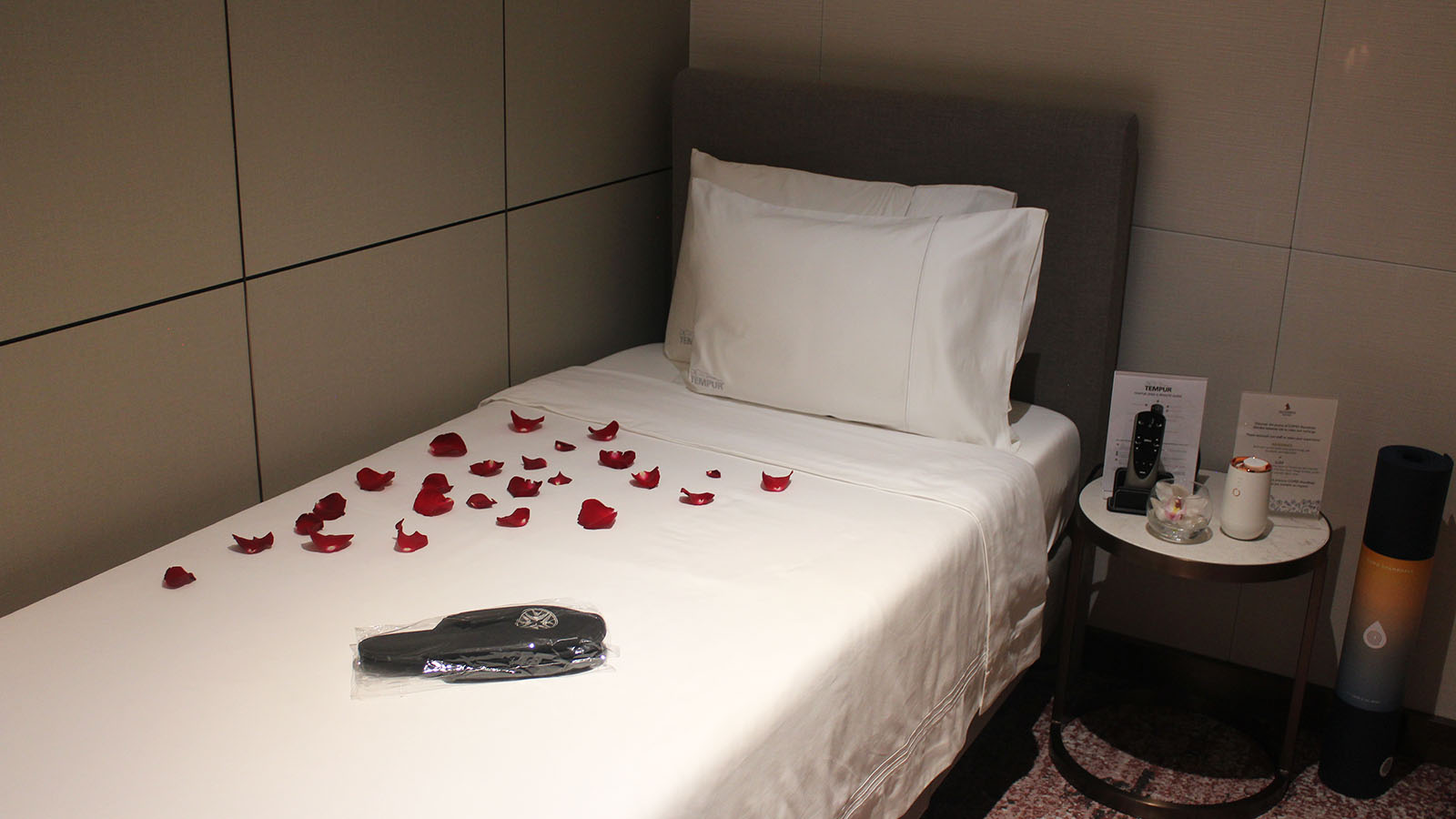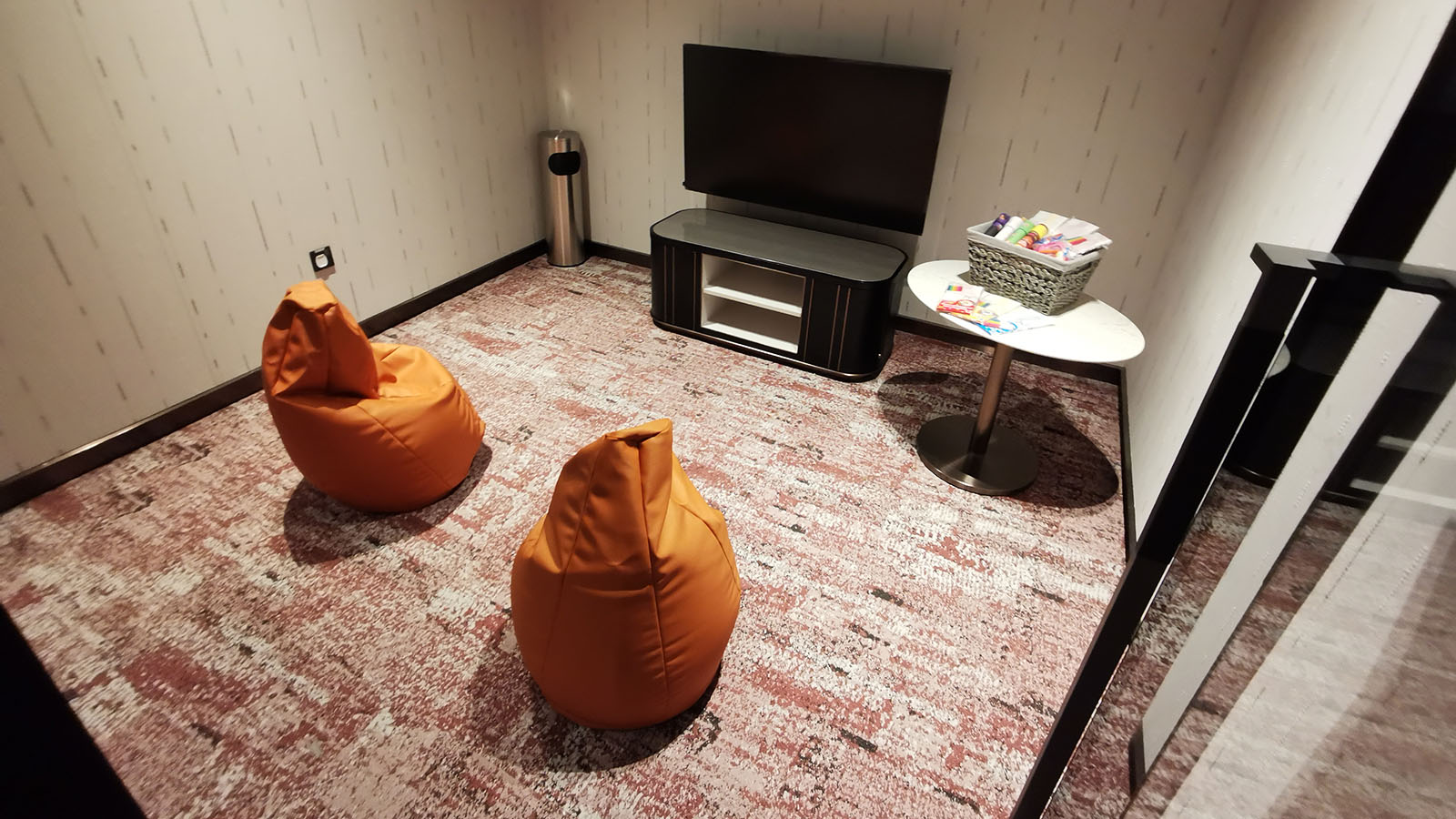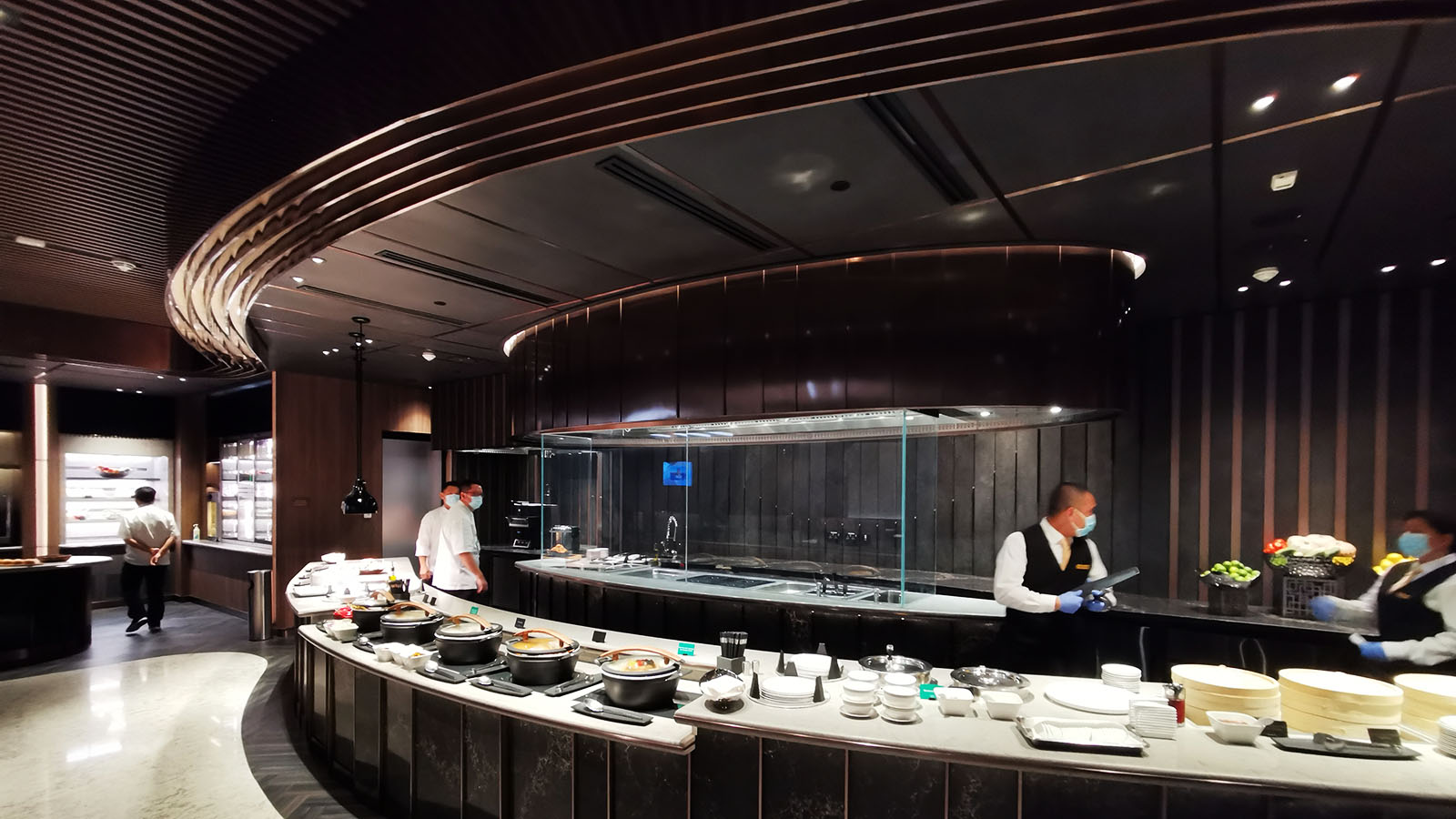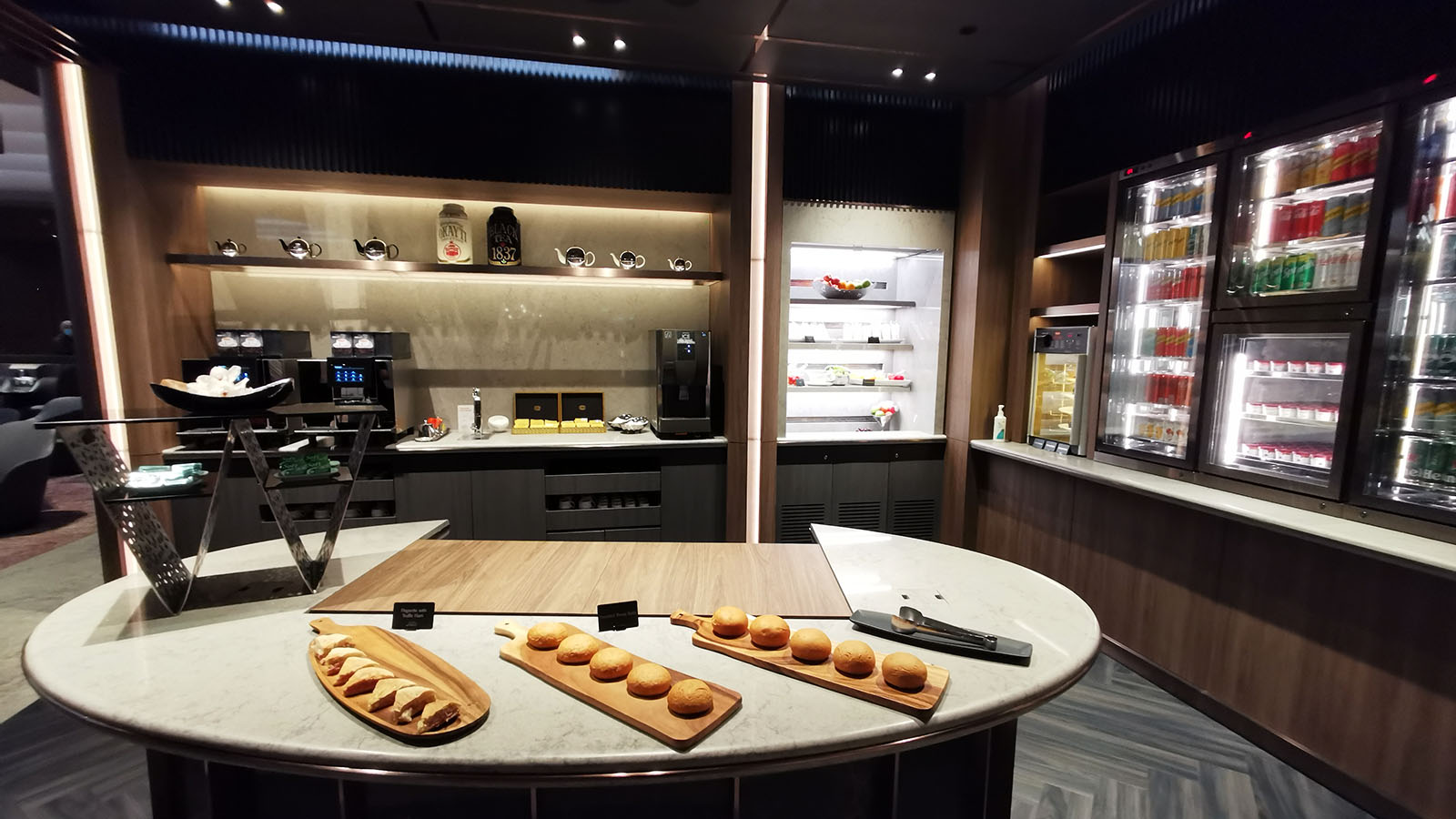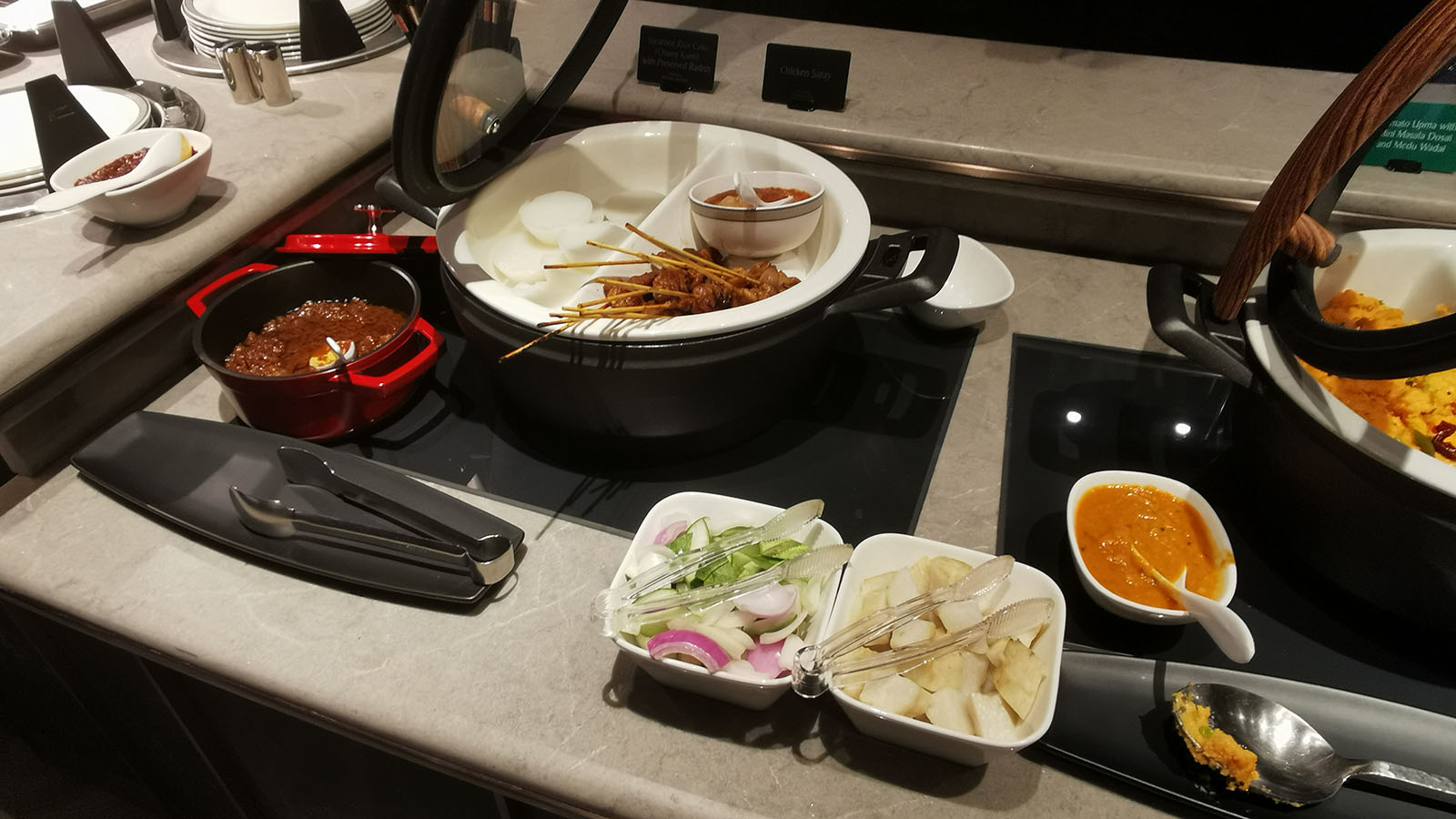 There's a room for children here too, and helpfully with a door to contain any noise. But the biggest addition is a new wing of nap rooms. Available for two hours at a time, they're the perfect place for travellers on longer transits. And if you can't sleep, there's a yoga mat so you can stretch out.
Access to Singapore Airlines' SilverKris First Class Lounge
Of course, if you qualify for The Private Room, you'd be welcome to explore Singapore Airlines' SilverKris First Class Lounge. But here's who would normally call the space home:
Passengers booked in First Class on a Star Alliance partner airline.
Singapore Airlines' Solitaire PPS Club members before and after Singapore Airlines flights.
For instance, a passenger booked in First Class on Singapore Airlines would have access to all lounges, including The Private Room and SilverKris First Class. But a traveller ticketed in First Class on a different Star Alliance carrier like Lufthansa would only have access to the SilverKris First Class Lounge.
Ad – Scroll down to continue reading.Minimum spend, terms & conditions apply.
SilverKris Business Class Lounge
Next on our tour, Singapore Airlines' SilverKris Business Class Lounge. Of course, this lounge first greeted passengers in late 2021, and has been serving as a catch-all facility while works on the others continued. But with the reopening of every Singapore Airlines lounge in Terminal 3, it's finally being restored to its usual Business Class mode.
Even with Singapore's other lounges now carrying the load, the revitalised and relocated space counts a 20% increase in seating to help ease the squeeze as travellers return to the skies.
Divided into two ends, it's worth exploring both before settling on a spot. Turning right after reception uncovers the main cocktail bar, and the lion's share of both the airport views and the natural light. Turning left – a habit for those who'd normally use this space – instead finds the main food area.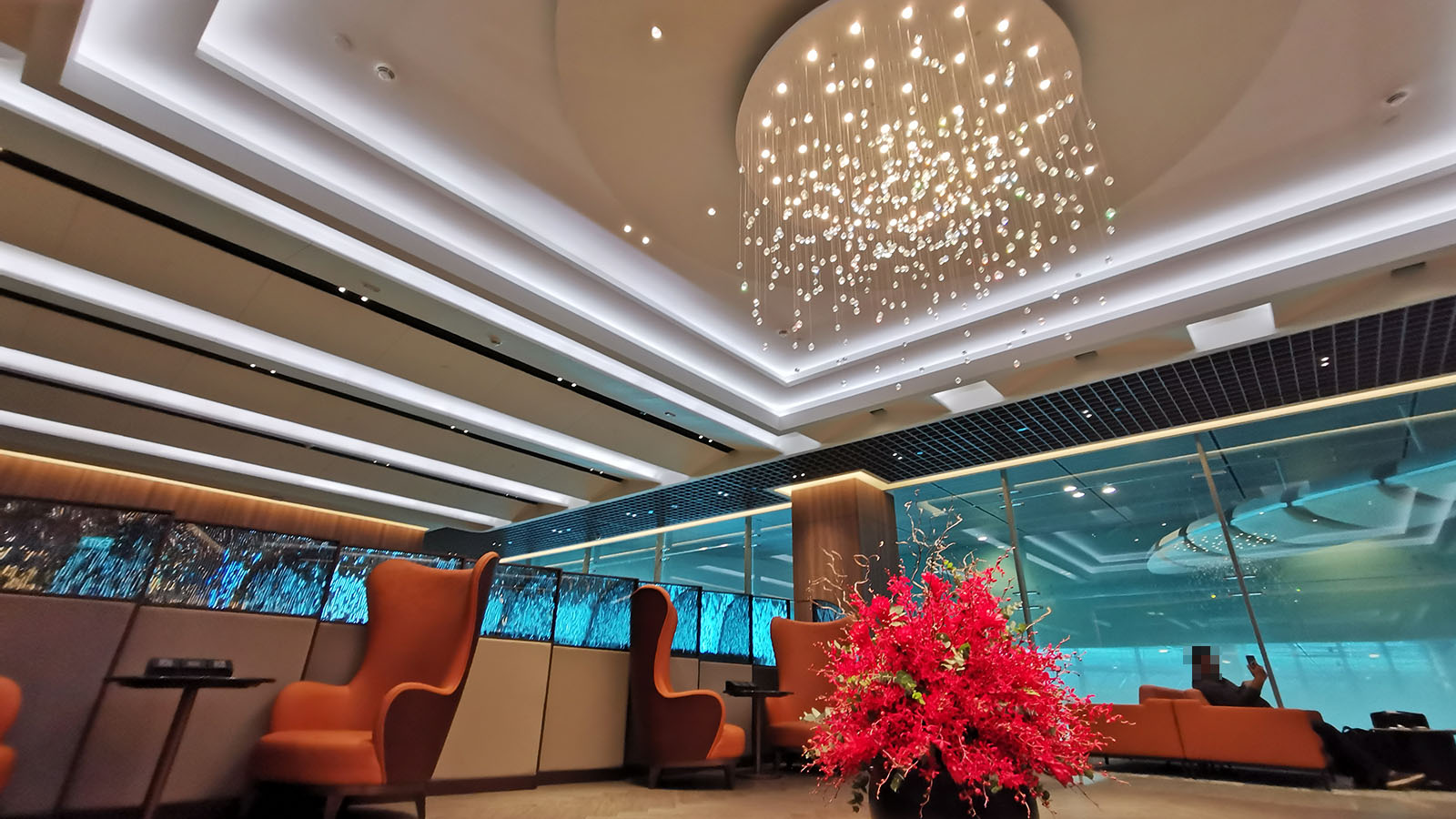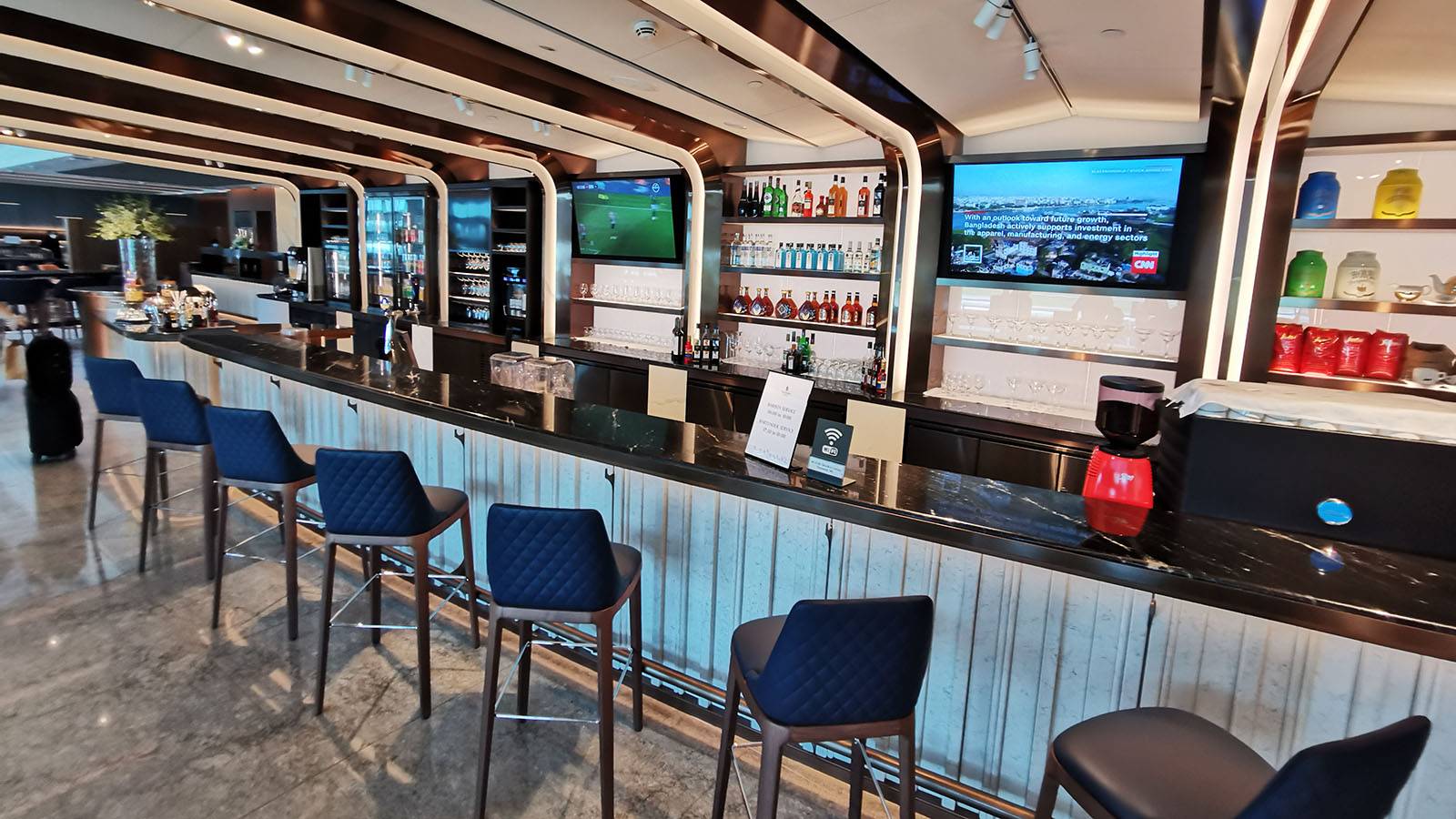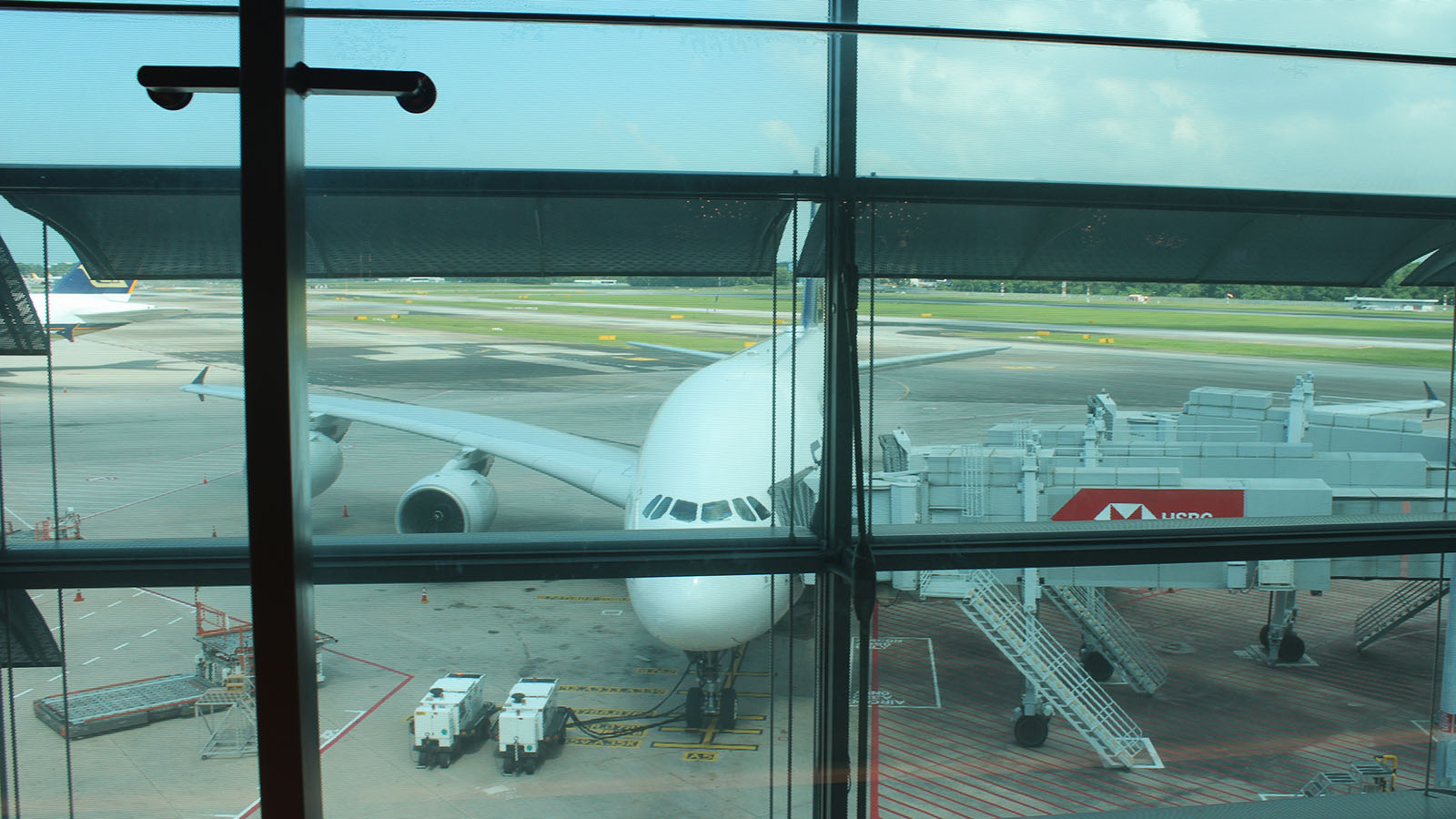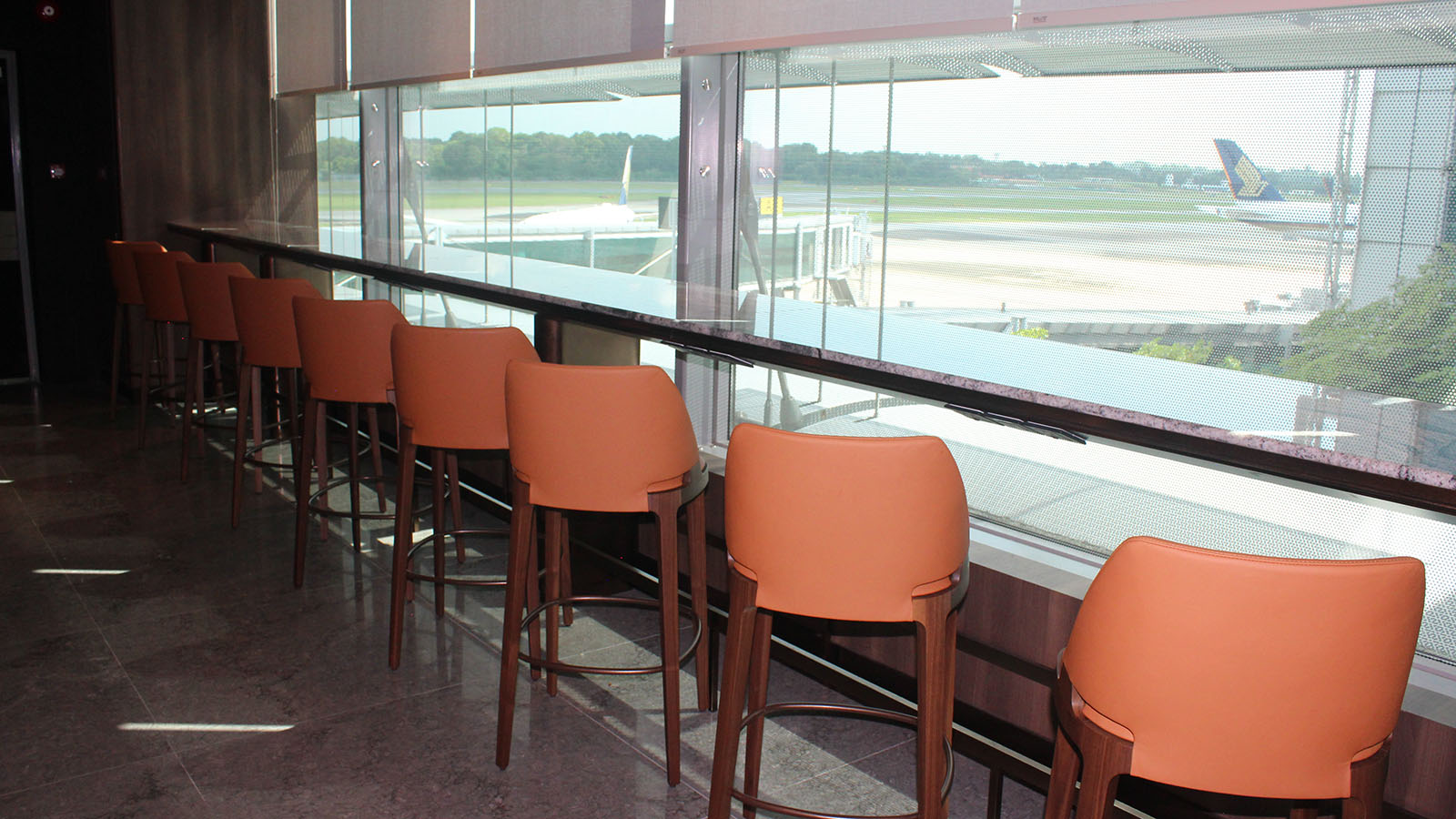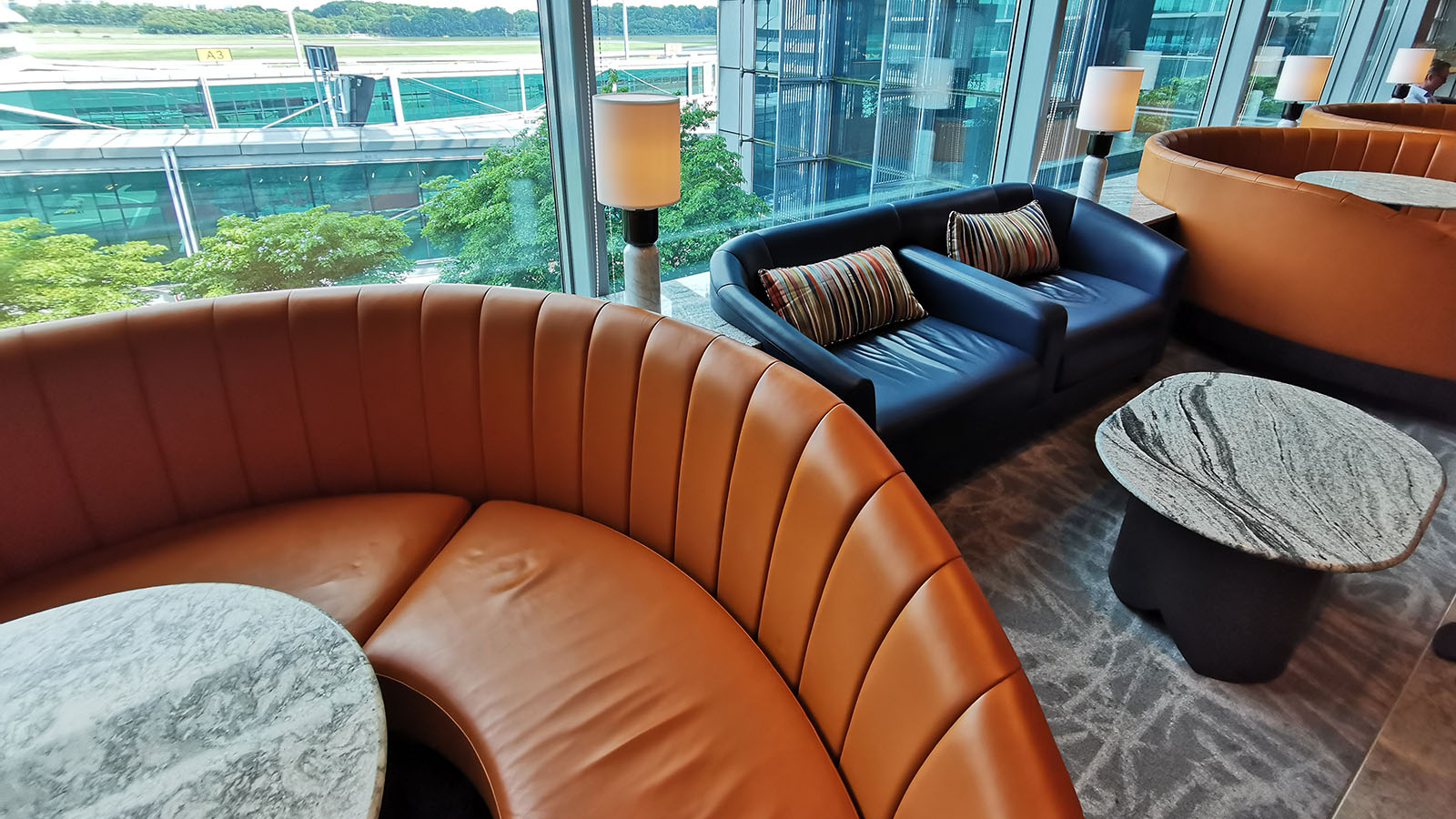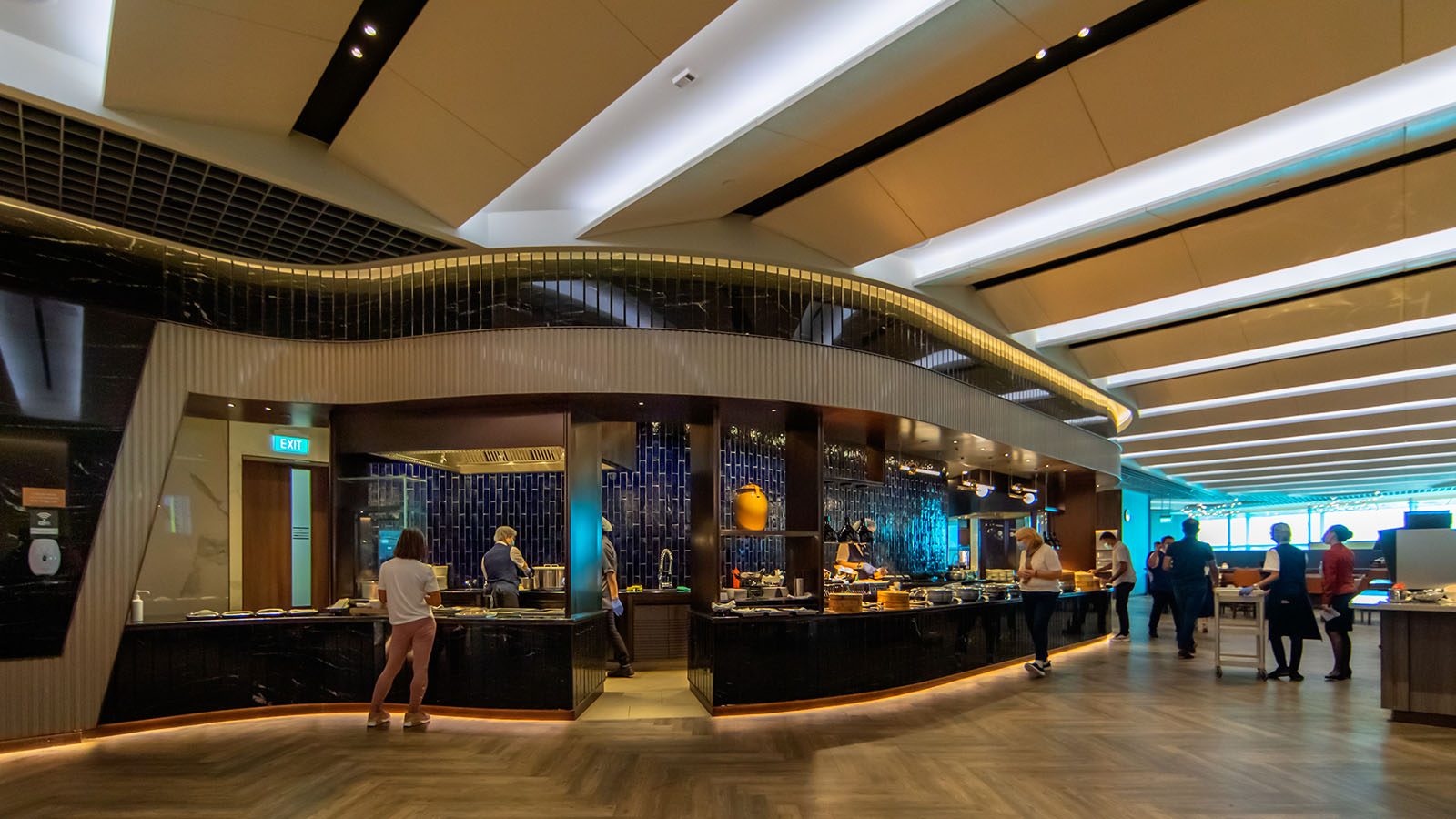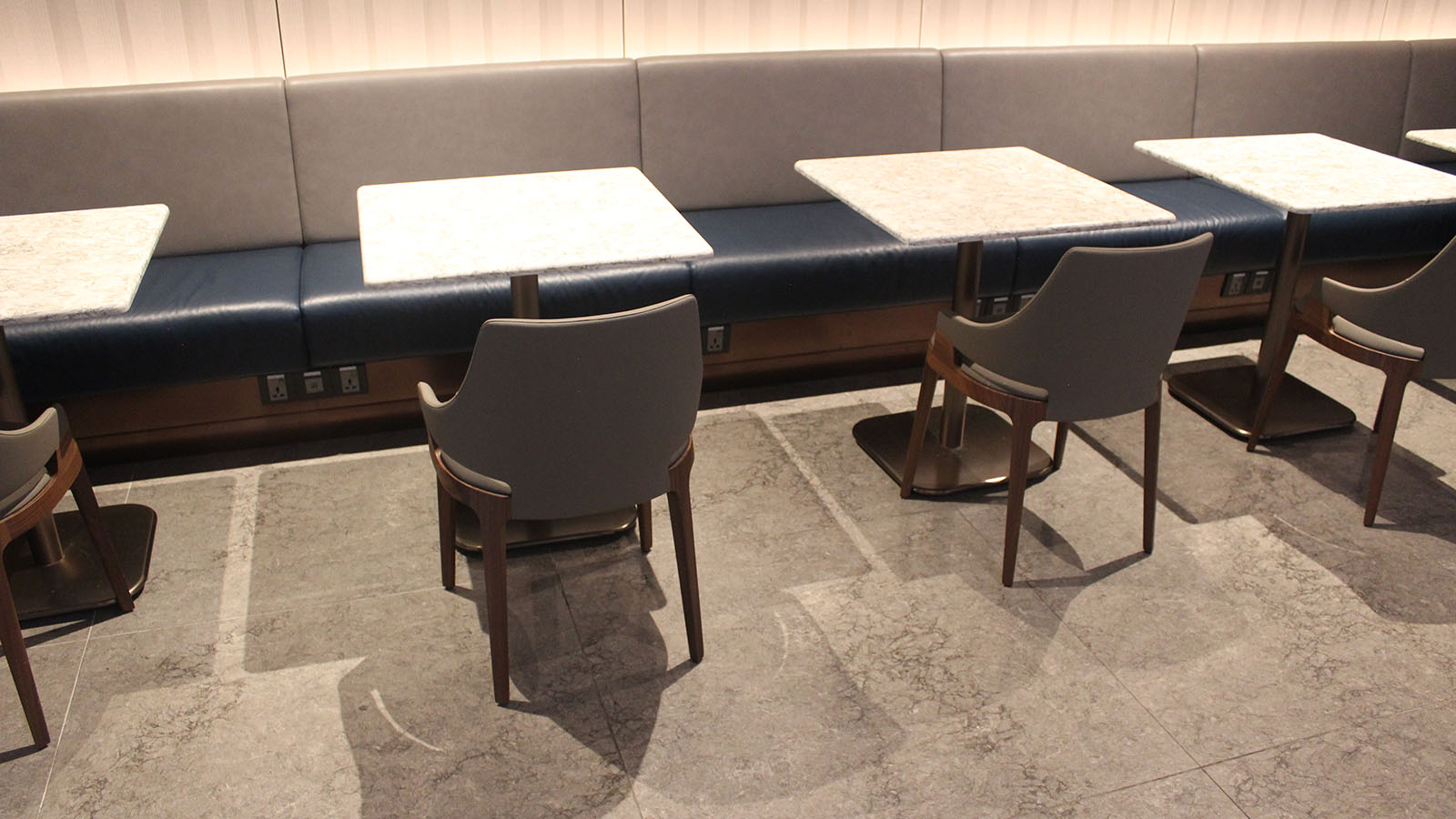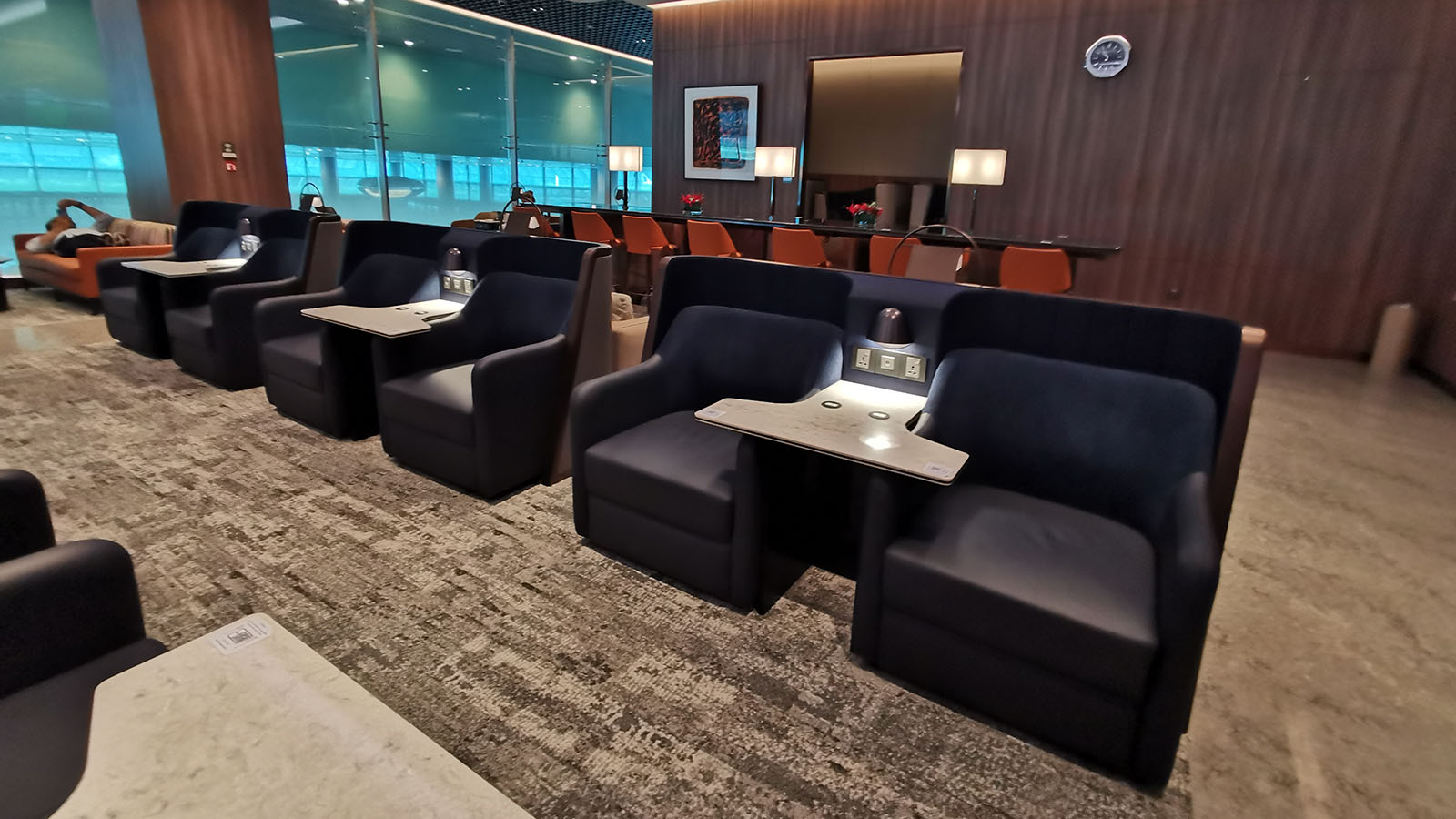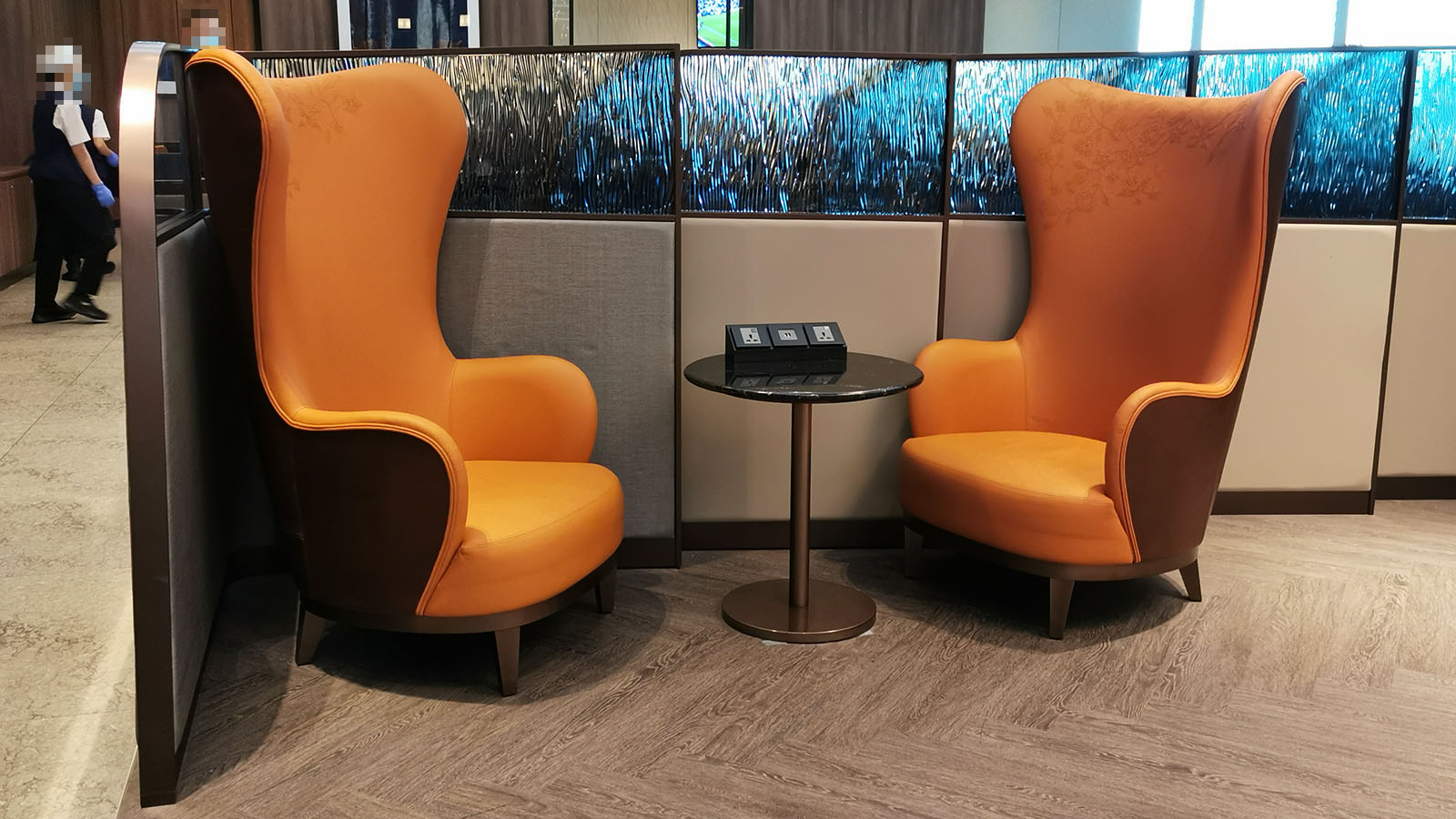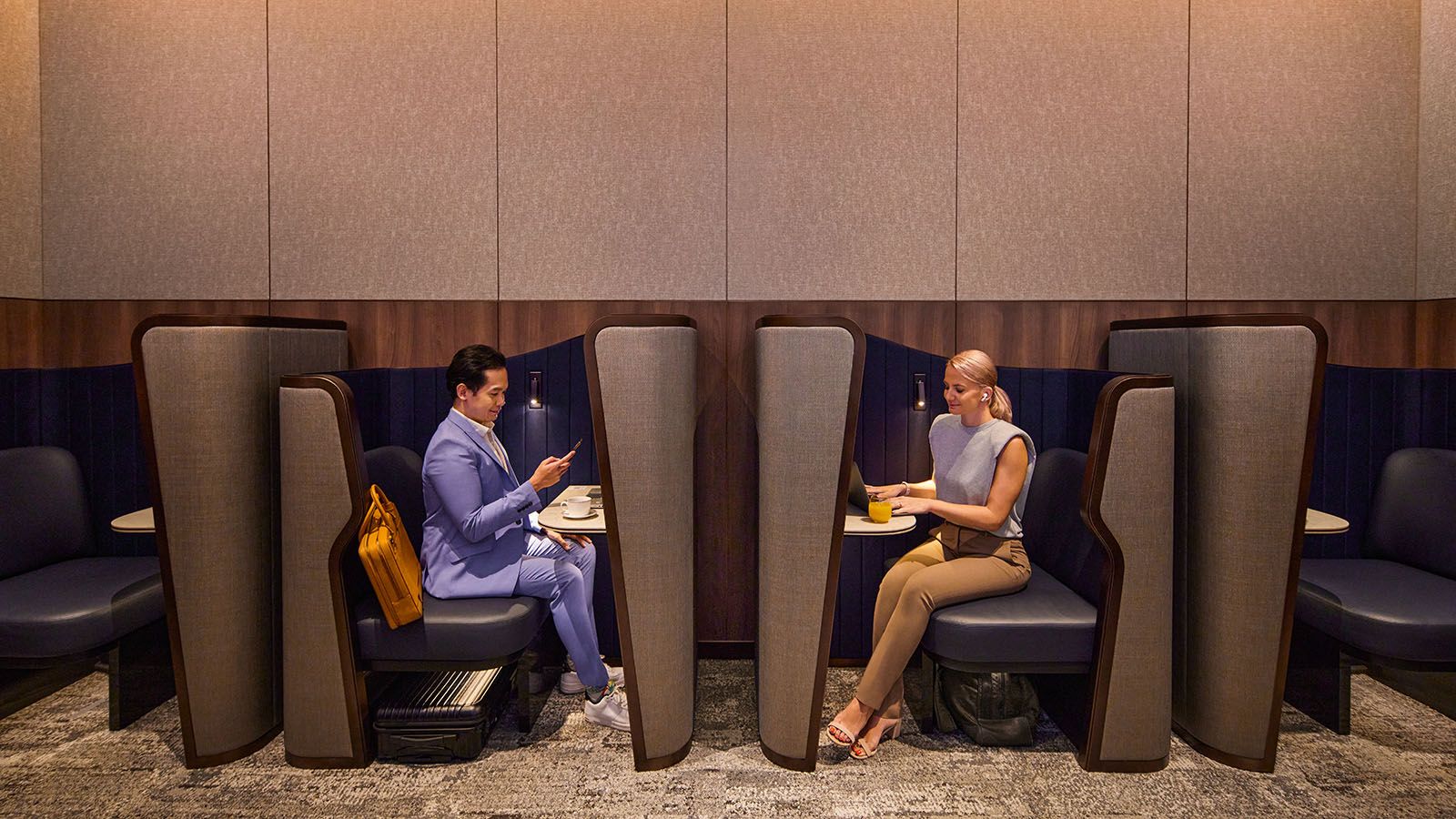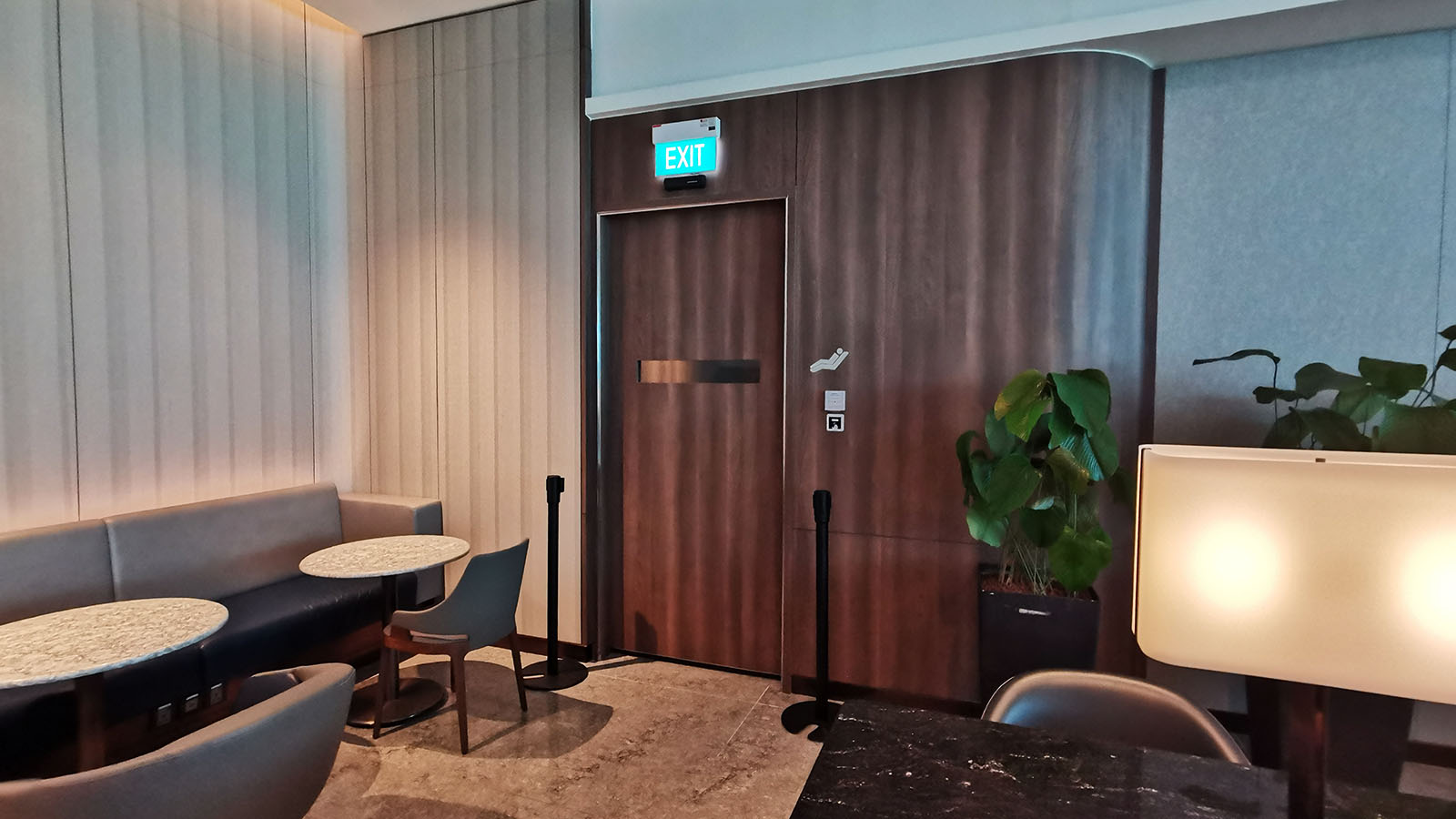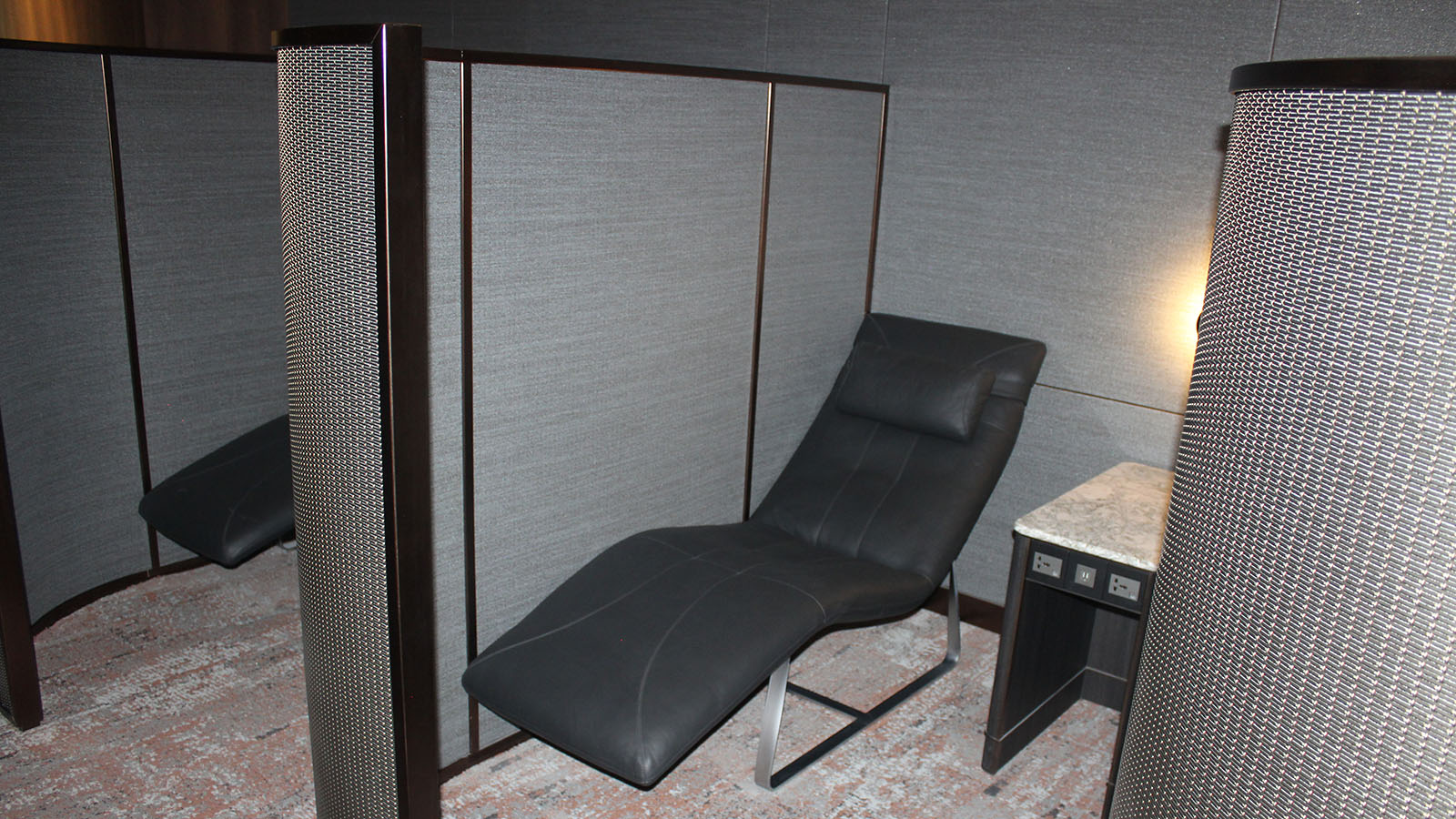 The extensive self-serve buffet offers a wide variety of bites to cater for the airline's wide variety of travellers. Separately, the annex initially used as a temporary 'First Class only' zone during construction works is back in Business Class hands. And a modern twist on the airline's signature productivity pods brings space and privacy for those getting things done.
But there's something new here, that even recent travellers won't have seen before. Down in the very back corner of the lounge, a subtle door looks like a mere fire exit. But wave your hand over the sensor, and it glides open to reveal a nap zone.
Do note, there are no boarding calls here, and there's certainly no 'wake up' service. But if your layover does call for a longer stay, this nook is sure to make that time more restful.
Access to Singapore Airlines' SilverKris Business Class Lounge
As we work our way through Singapore Airlines' lounges, the list of travellers who have access gets broader. Those who qualify for The Private Room and the SilverKris First Class Lounge won't be turned away here. But here's who the SilverKris Business Class Lounge is designed to serve:
Business Class passengers of Singapore Airlines and its Star Alliance partners.
PPS Club members of Singapore Airlines' KrisFlyer program prior to Singapore Airlines flights only.
Air New Zealand Airpoints Elite members when travelling on Air New Zealand or Singapore Airlines from Singapore to New Zealand.
Air New Zealand Airpoints Elite Partner members bound for New Zealand when travelling on Air New Zealand, or a Singapore Airlines service booked as an NZ codeshare flight.
Unfortunately, while the lounge itself has enjoyed a considerable upgrade, there's been no upgrade to access for Virgin Australia's Velocity Gold and Platinum members.
While these travellers can visit when flying Business Class – like any other passenger – read on for the experience that awaits when flying Premium Economy Class or Economy Class.
KrisFlyer Gold Lounge
Last but certainly not least, Singapore Airlines' revitalised KrisFlyer Gold Lounge. Essentially, the lounge for eligible frequent flyers who aren't flying in Business or First Class.
Previously regarded as something of a poorer cousin to the SilverKris spaces, the new KrisFlyer Gold Lounge has come to rise above its station. It's now double the size it was before: and that's paved the way for a completely new design, and of course, on-site showers and restrooms.
For those who appreciate airport views, the KrisFlyer Gold Lounge will become a go-to. Its sweeping airport vistas trump what you'd get even in The Private Room, which has no exterior view. And a refreshed contemporary design inside makes you even happier to be looking out at the Airbus A380s pulling in nearby.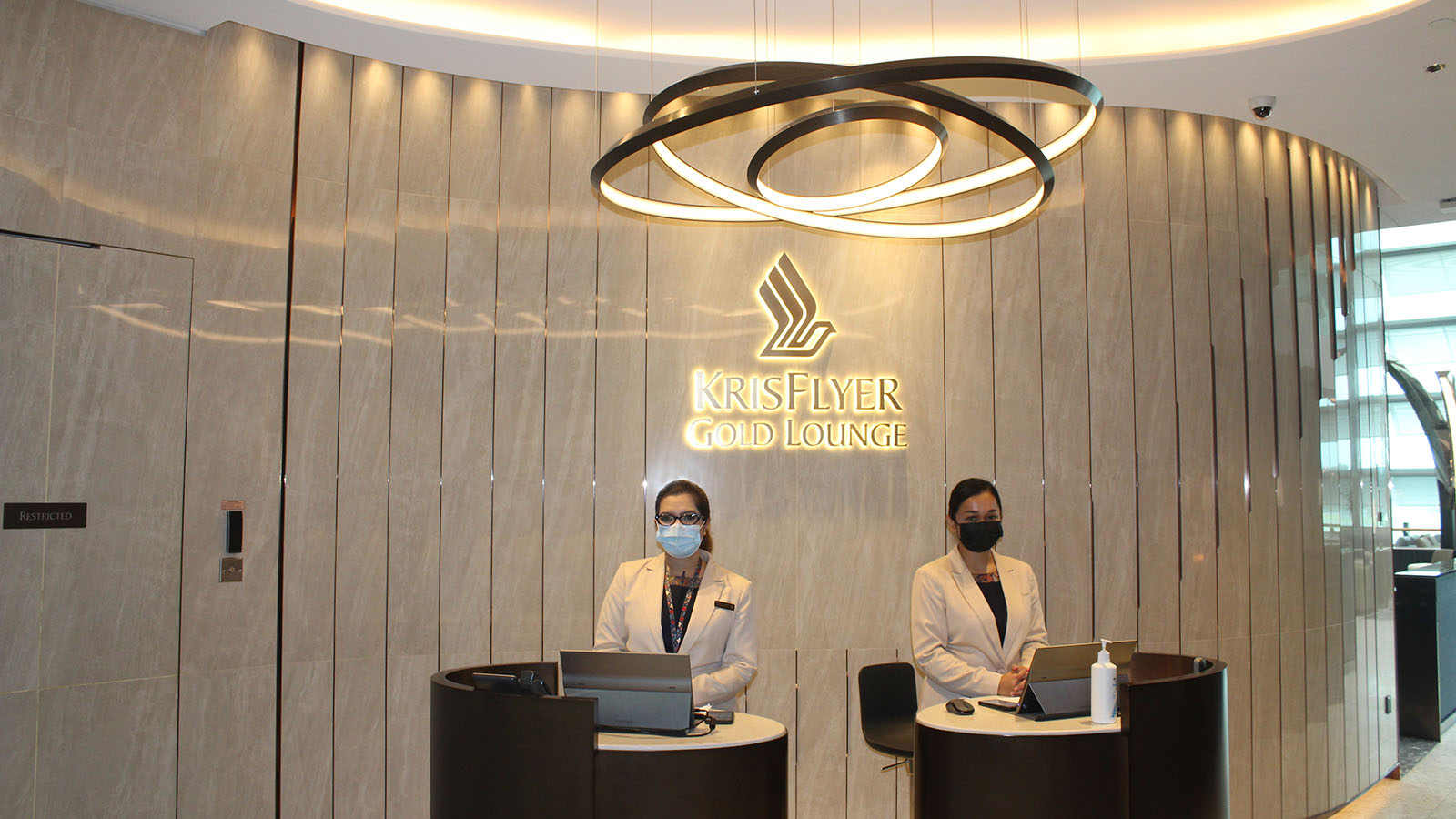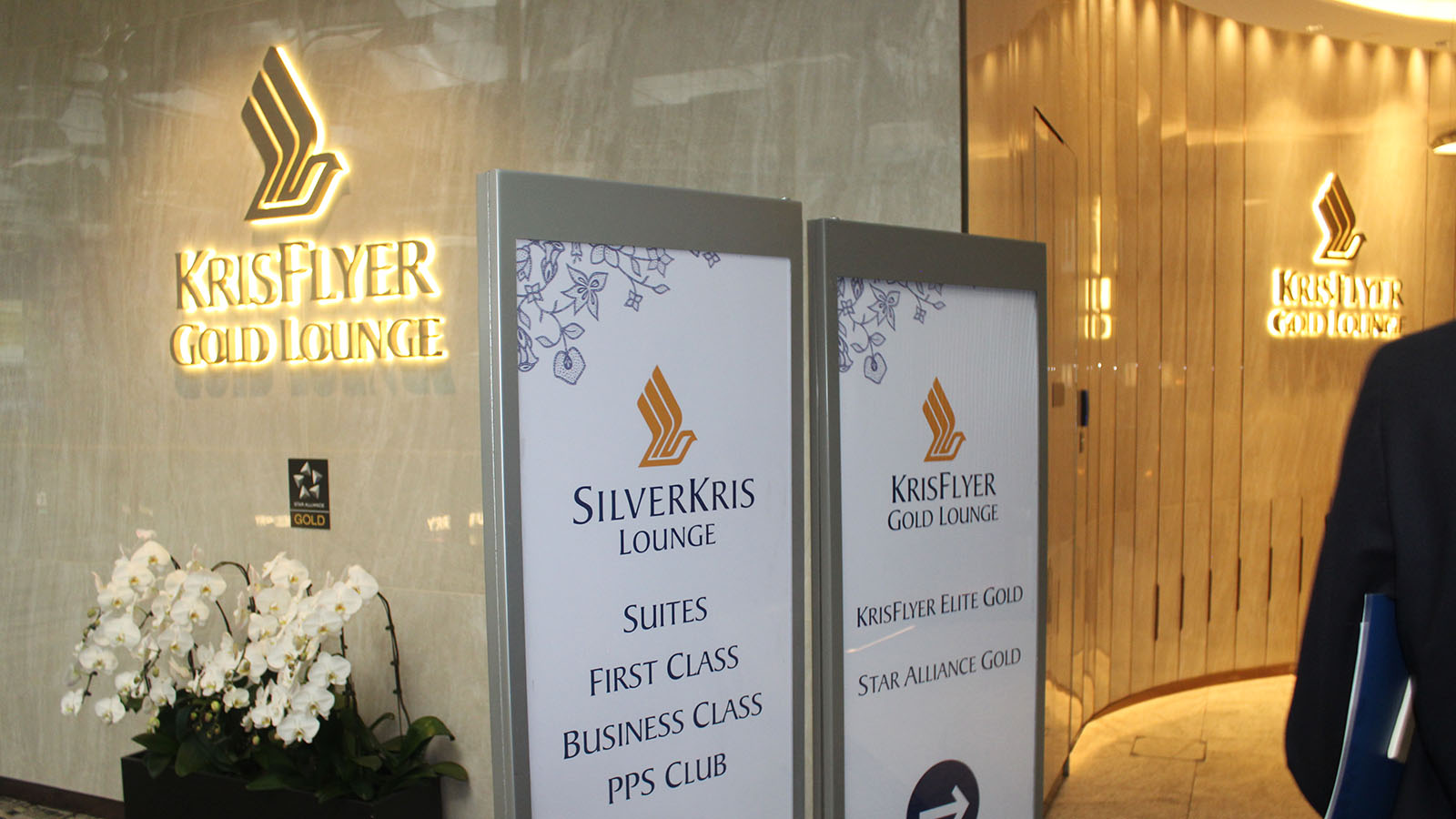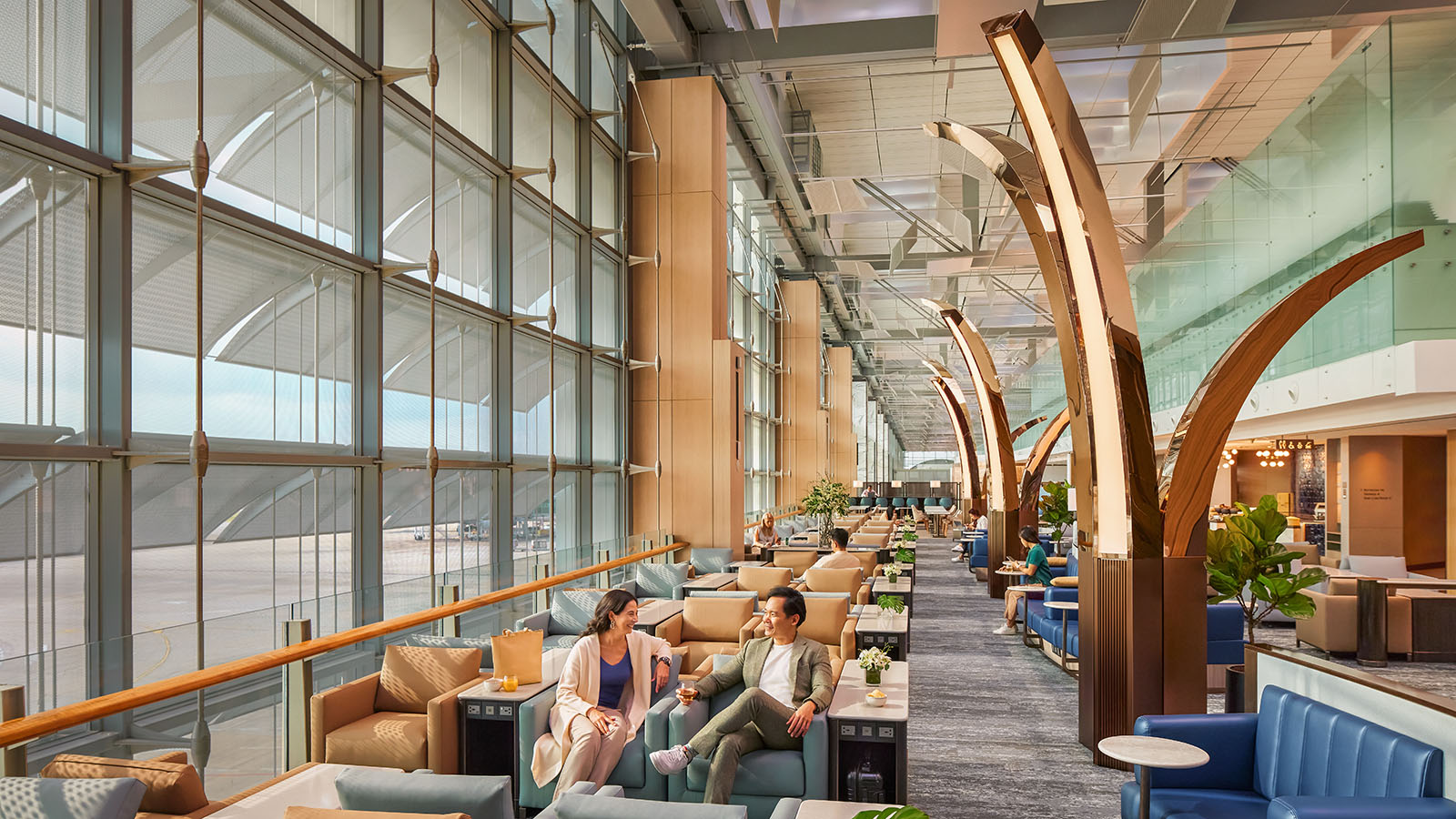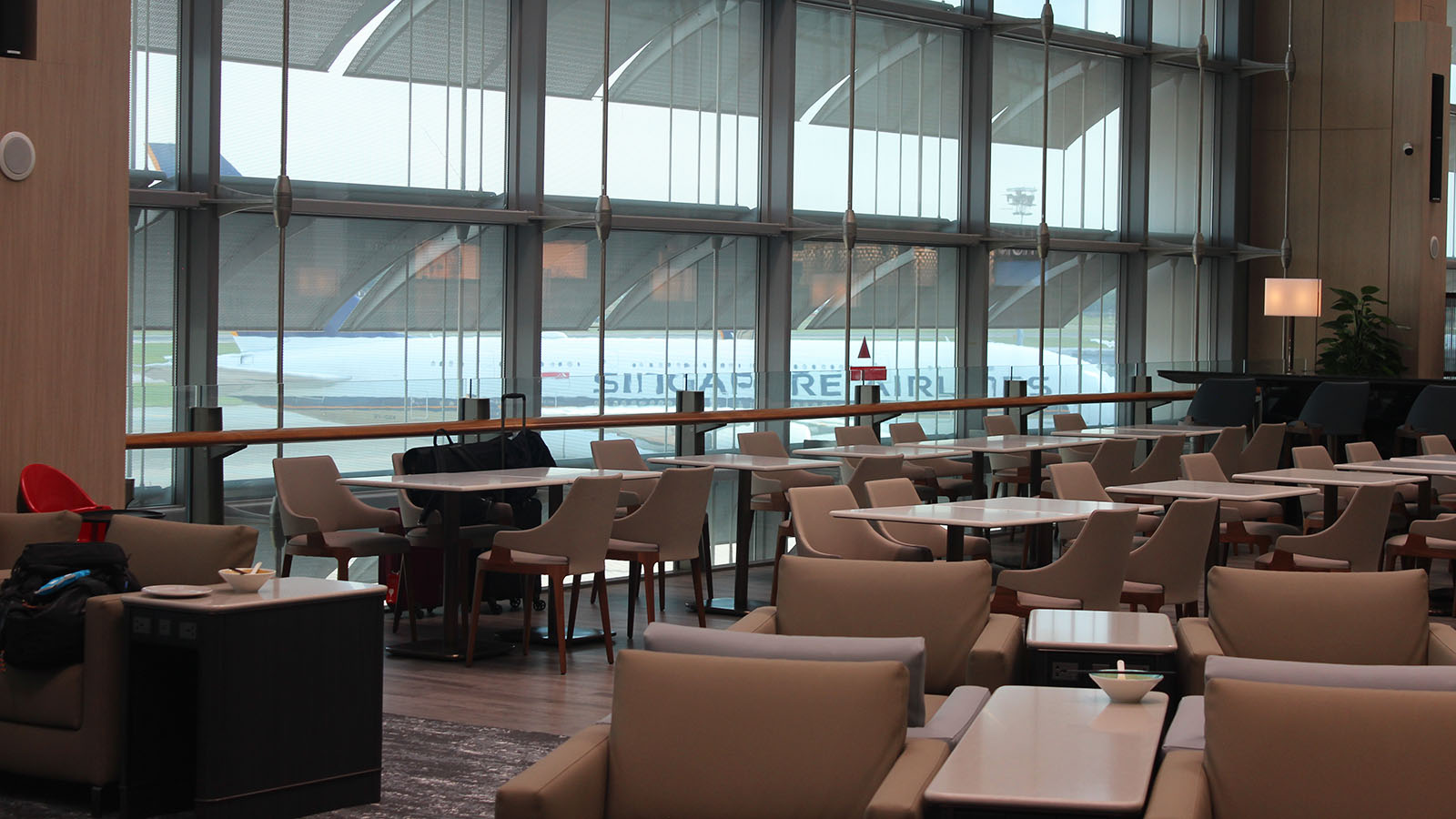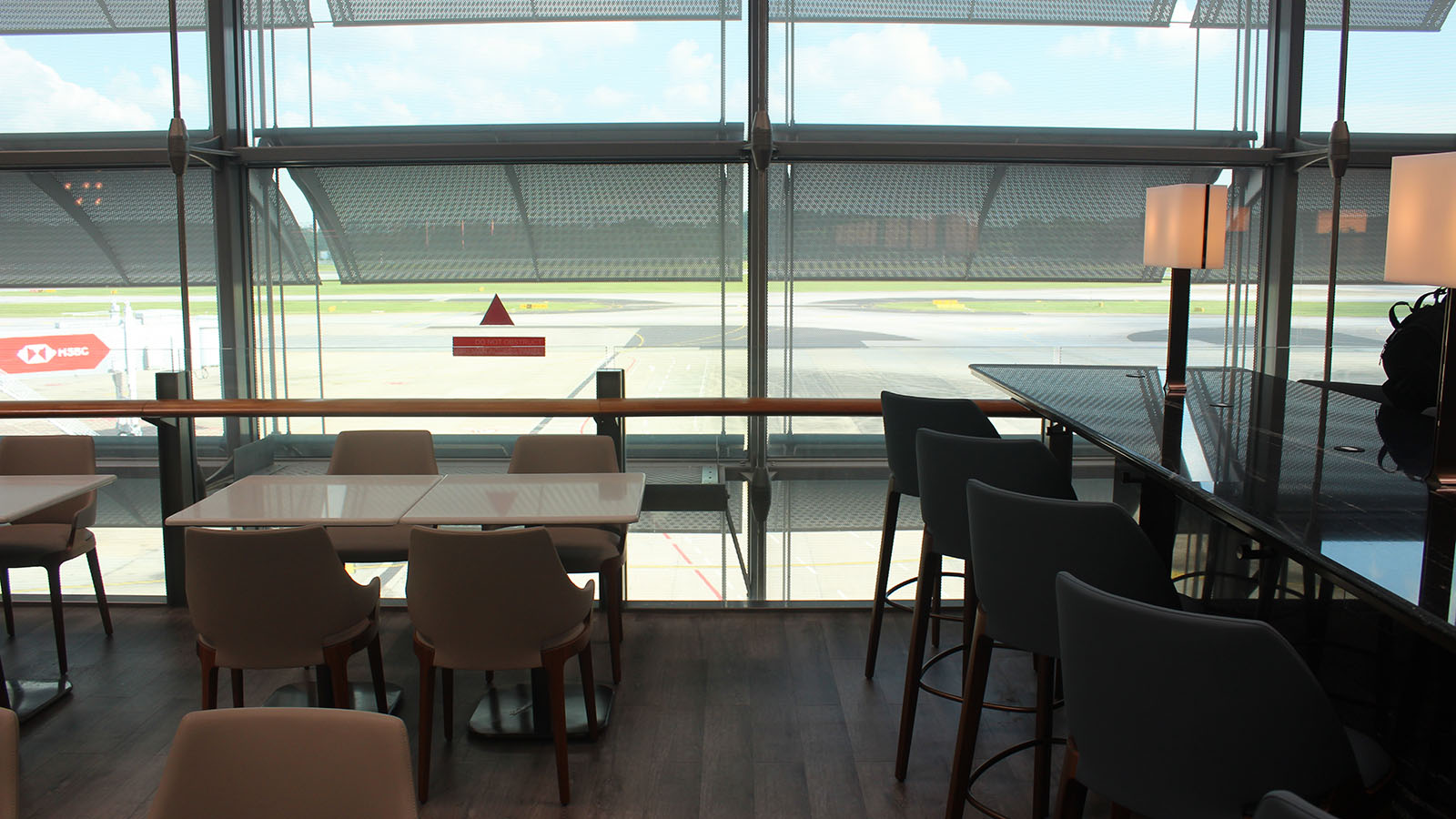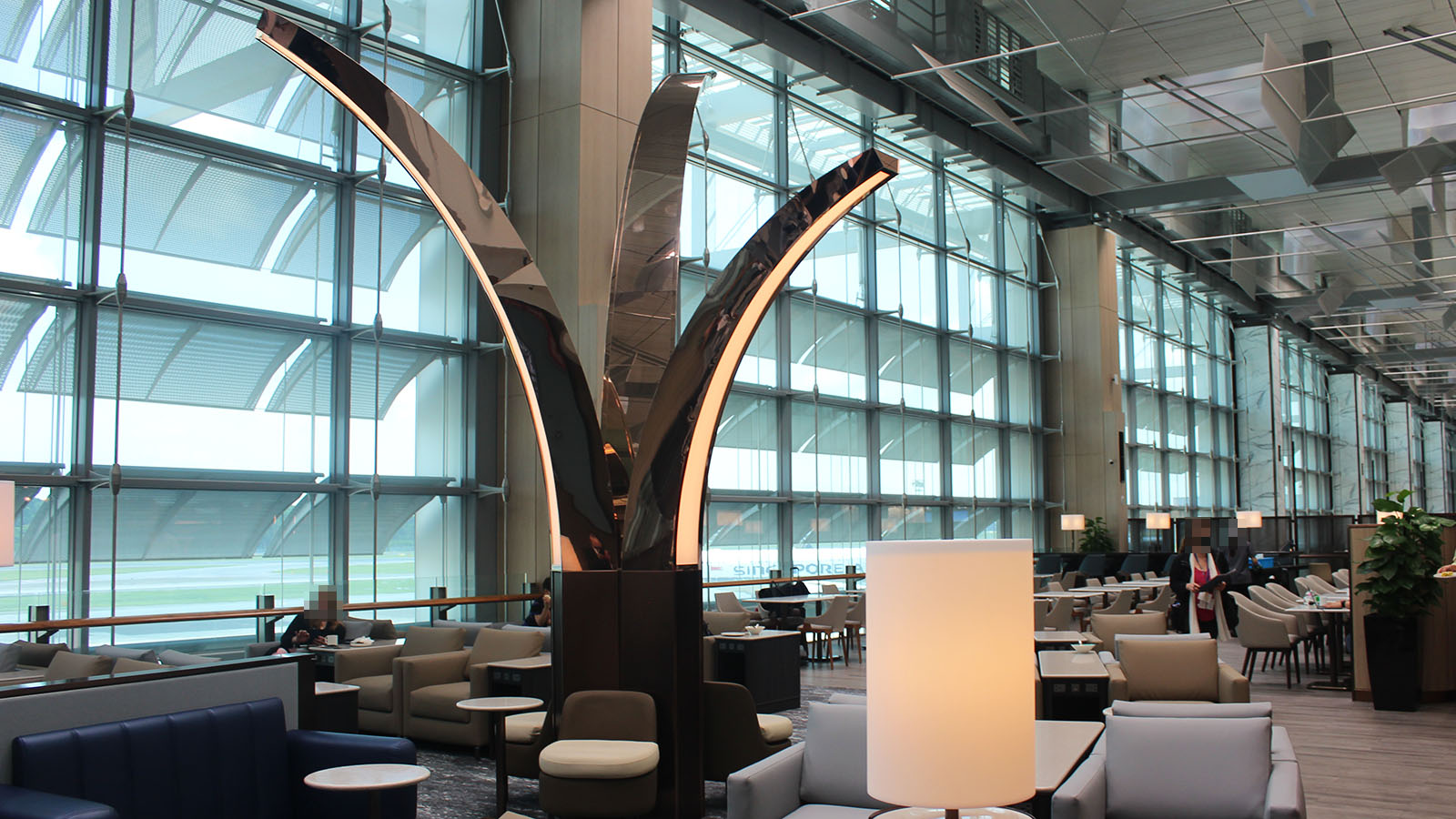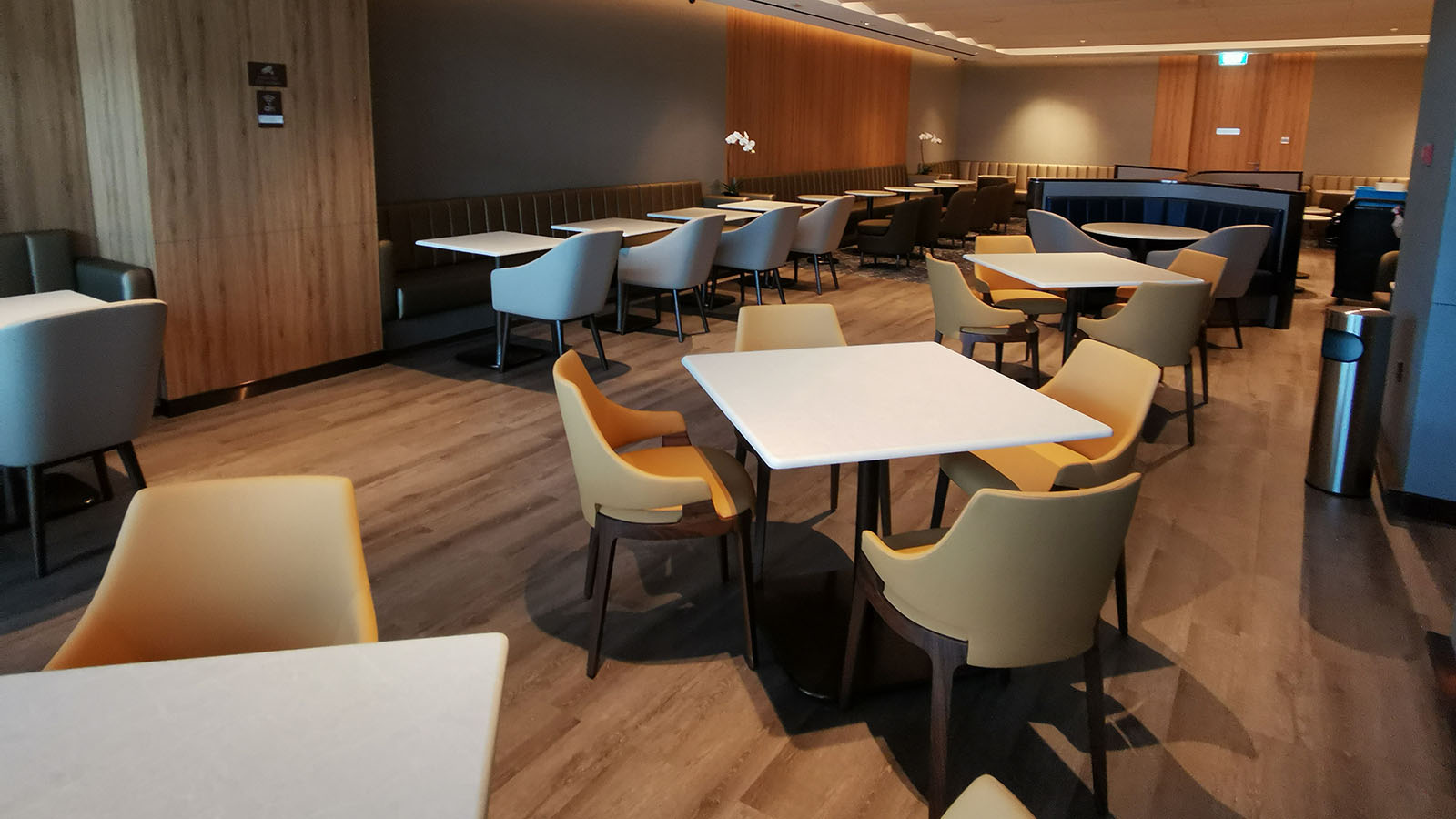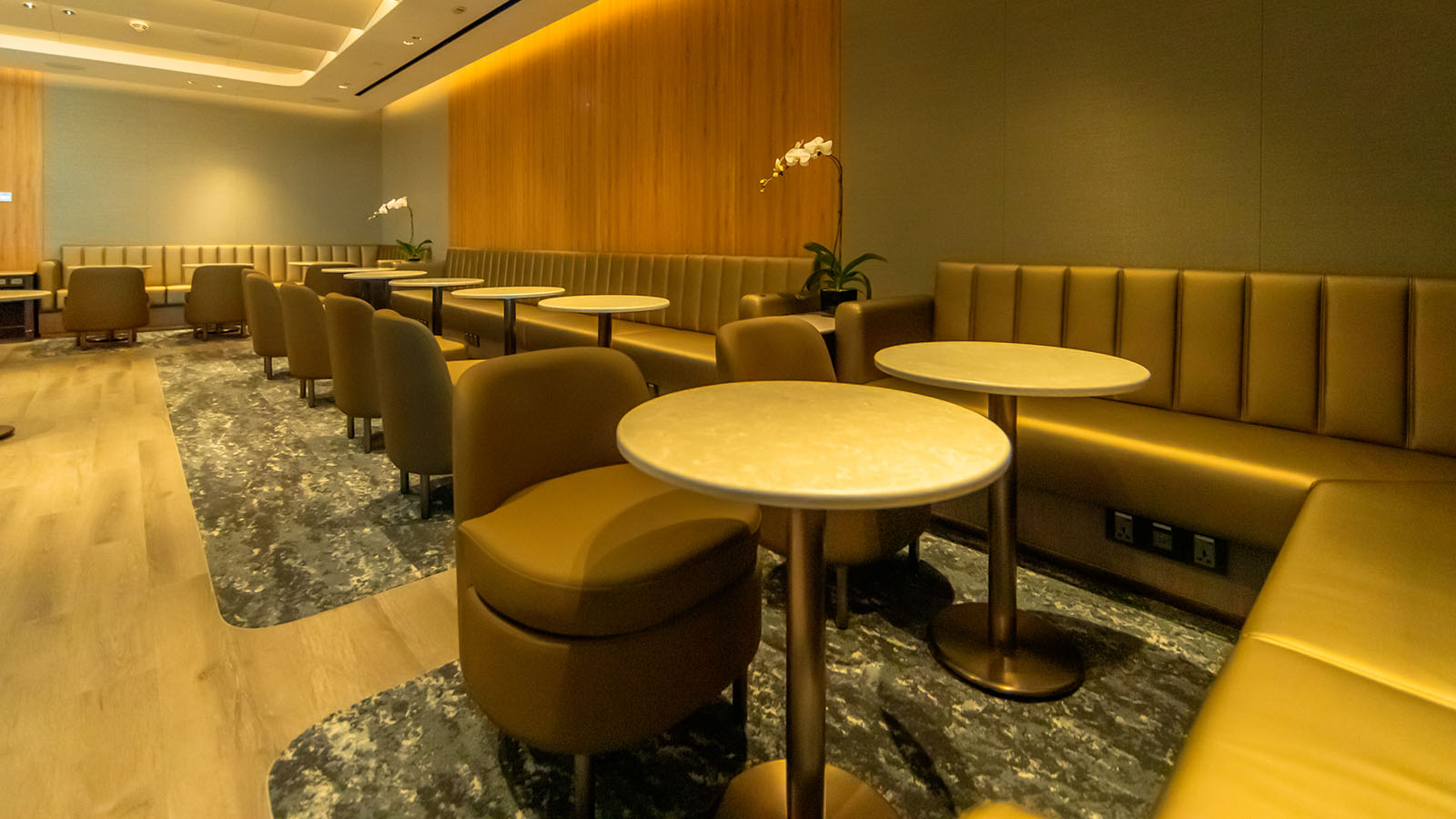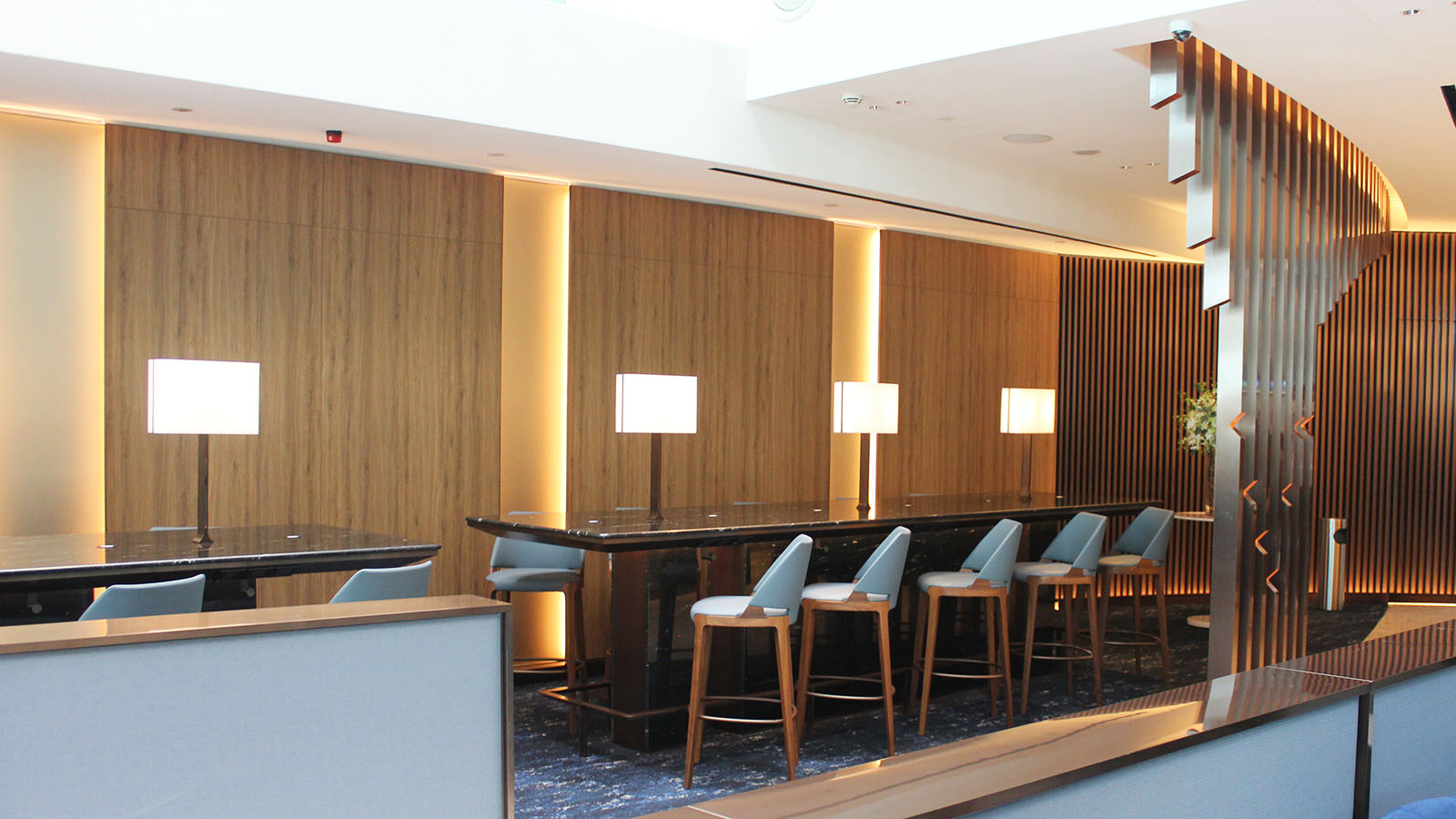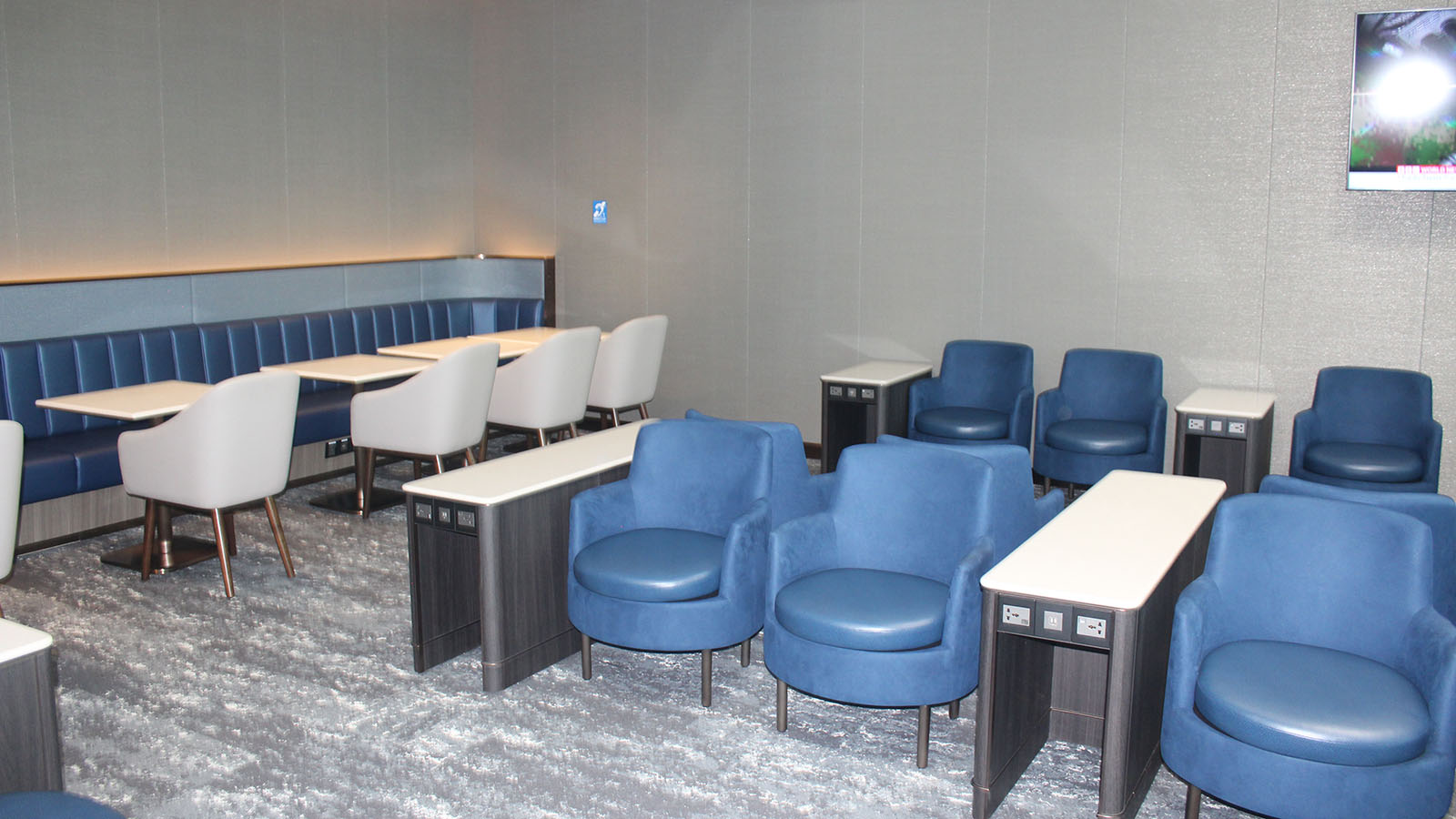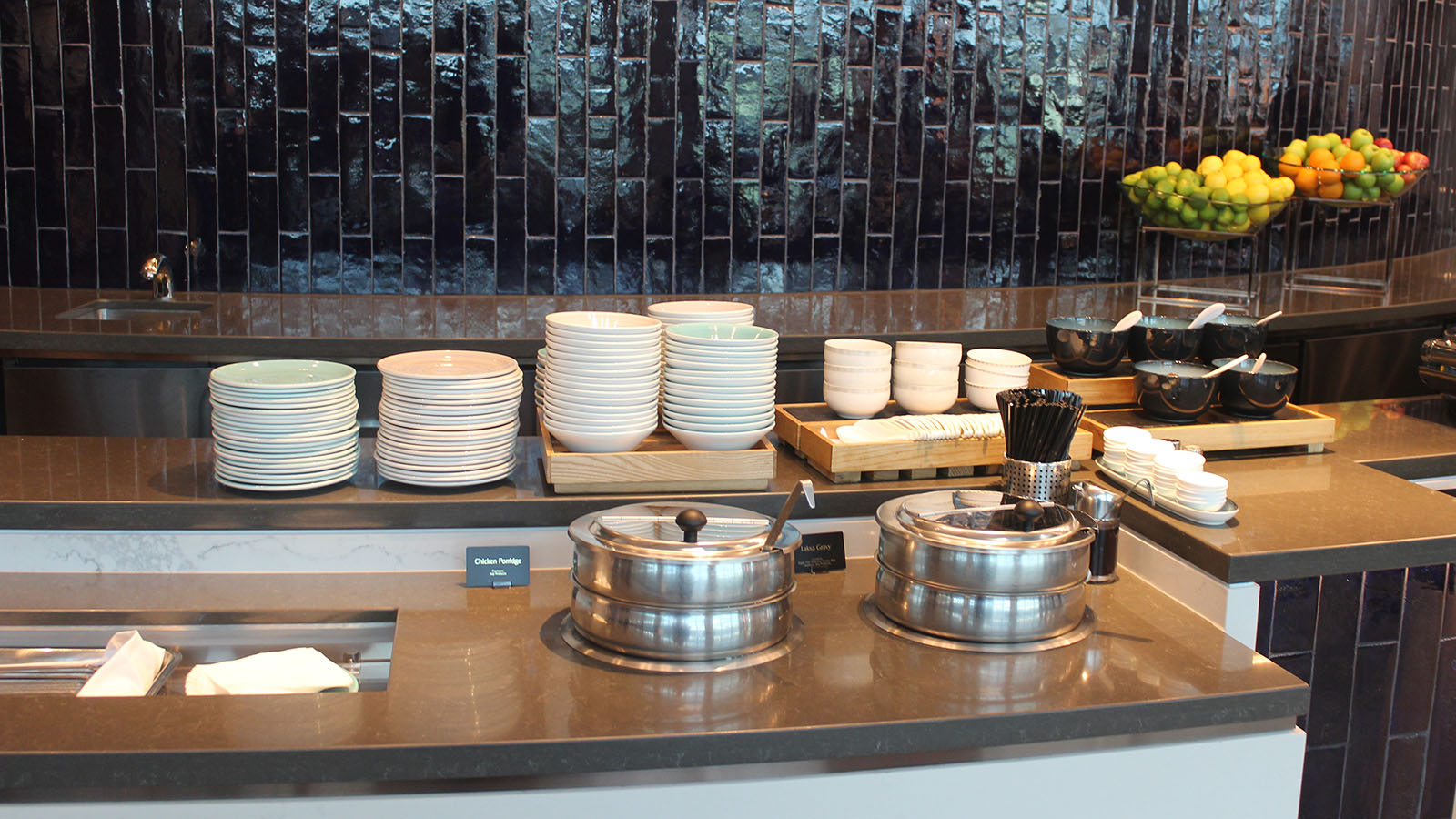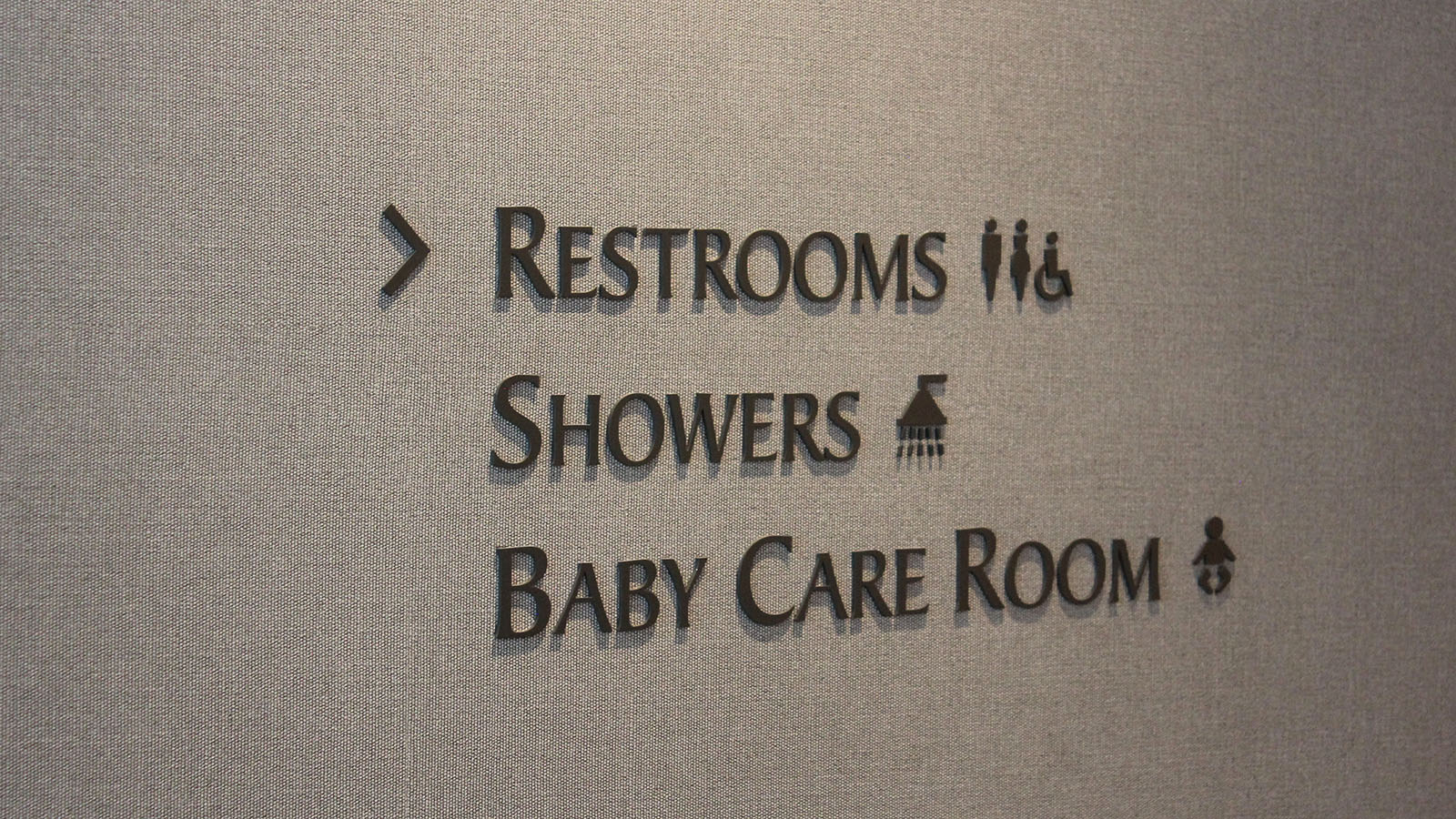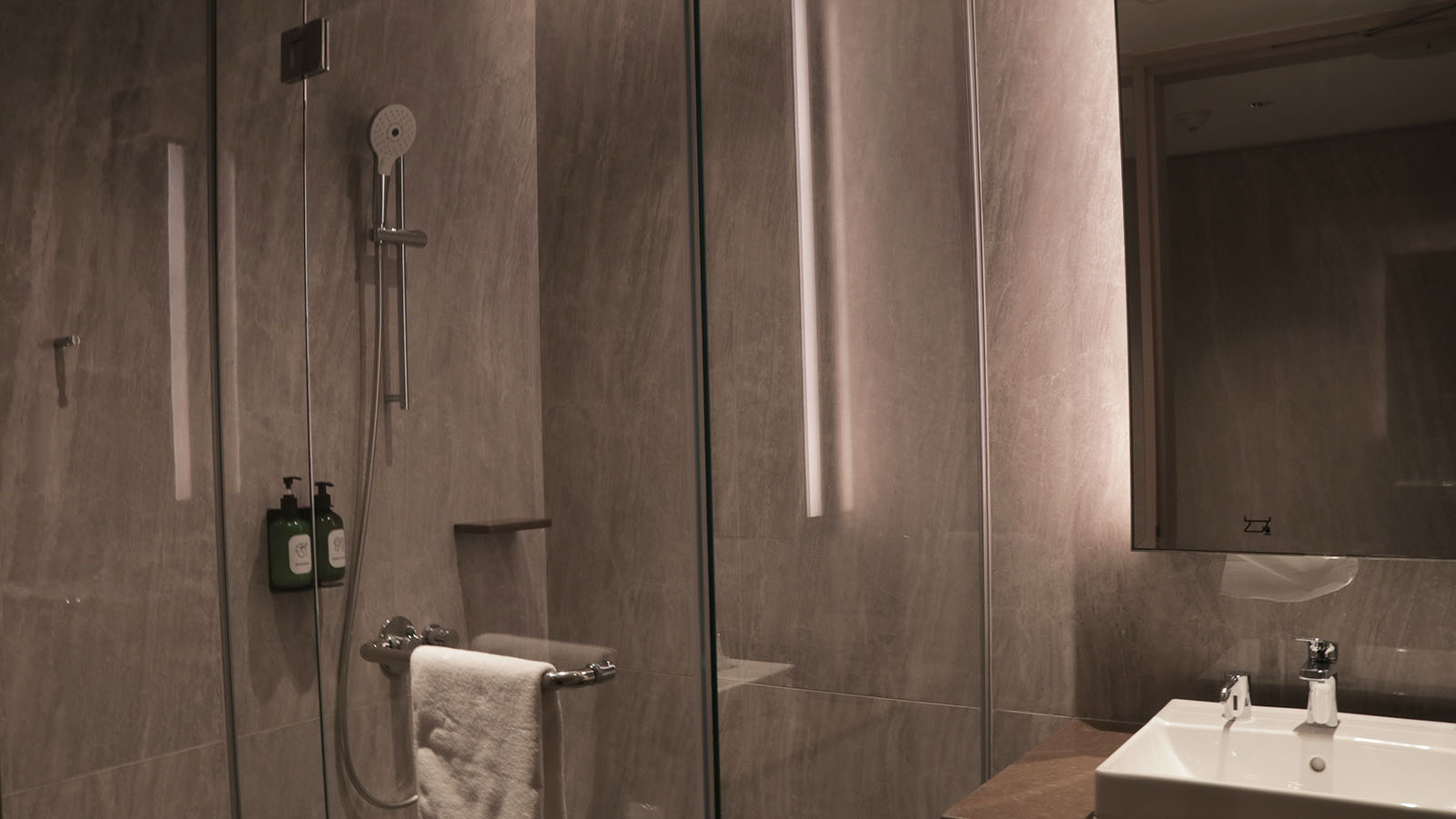 Travelling on business, but not flying Business Class? You're not forgotten about, with a sea of work desks and power outlets throughout. And when it's time to dine, head to the buffet for favourites such as laksa and freshly steamed dim sum.
Access to Singapore Airlines' KrisFlyer Gold Lounge
Anybody with access to either of the SilverKris lounges, as well as The Private Room, can technically enter the KrisFlyer Gold Lounge. But it's mainly for:
Singapore Airlines KrisFlyer Gold members departing on Singapore Airlines or a Star Alliance carrier.
PPS Club and Solitaire PPS Club members of Singapore Airlines KrisFlyer when departing on a Star Alliance airline in Premium Economy Class or Economy Class. (When flying Singapore Airlines in any cabin, access is to the appropriate SilverKris Lounge instead).
Other Star Alliance Gold cardholders travelling on Star Alliance airlines, including Singapore Airlines.
Virgin Australia Velocity Gold and Platinum cardholders travelling with Singapore Airlines only.
Paid-up members of United Club and Air Canada Maple Leaf Club (Worldwide tier only) travelling on any Star Alliance carrier.
Virgin Atlantic Flying Club Gold members travelling with Singapore Airlines.
Club Vistara Gold and Platinum jetsetters travelling with Singapore Airlines.
Summing up
After a long wait, Singapore Airlines' flagship suite of lounges are back open at Changi Airport. Whether you normally sit down the back and play the status game or simply book First Class or Suites whenever you fly, there's something new ready and waiting for you here in Singapore.
But of course, those frequent flyers who've travelled over recent months may have become accustomed to being temporarily upgraded to the SilverKris Business Class Lounge. With the KrisFlyer Gold Lounge back open, access policies are back to what they were before COVID: so set any access expectations accordingly.
All in all, it's fantastic to see a quad of new lounges ready and waiting for international jetsetters. Passenger demands may not yet be back to pre-pandemic levels, but they're certainly heading in the right direction. And with lounges like this, an early check-in or a longer transit in Singapore just got more appealing.
Also read: Singapore Airlines brings flatbed Business Class to every Australian flight
Photography by Chris Chamberlin, who is visiting Singapore as a guest of Singapore Airlines.
---
Stay up to date with the latest news, reviews and guides by subscribing to Point Hacks' email newsletter.
First look: Inside Singapore Airlines' new Changi Airport lounges
was last modified:
September 29th, 2023
by