One of Sydney International Airport's most underrated lounges might just be The House. Formerly run by Etihad Airways for the airline's premium passengers, the space rebranded as The House and now sits under the wing of Swissport, who also runs the Aspire Lounge brand in Australia and abroad.
Passengers can look forward to an impressive bar, shower rooms and a decent buffet spread. A la carte dining used to be a standout feature, so I'm glad to report that the lounge team is looking to reintroduce this menu in the near future.
The House in Sydney is primarily a pay-per-entry lounge that anyone can enter. But some airlines do still use it for their own passengers – including British Airways and Etihad. You can also get in with lounge memberships such as Priority Pass, but a $20 co-payment is charged for access to a la carte dining (when it returns), premium alcohol and shower facilities.
Lounge location and details
Ready to find The House at Sydney International Airport? It's at the start of the terminal's Pier C, adjacent to Gate 51. After clearing immigration and security, head right and look for signs for 'The House'.
Its opening hours may vary – see the Executive Lounges website for more details. But at the time of writing, it's usually open from noon to 10:00 pm, every day.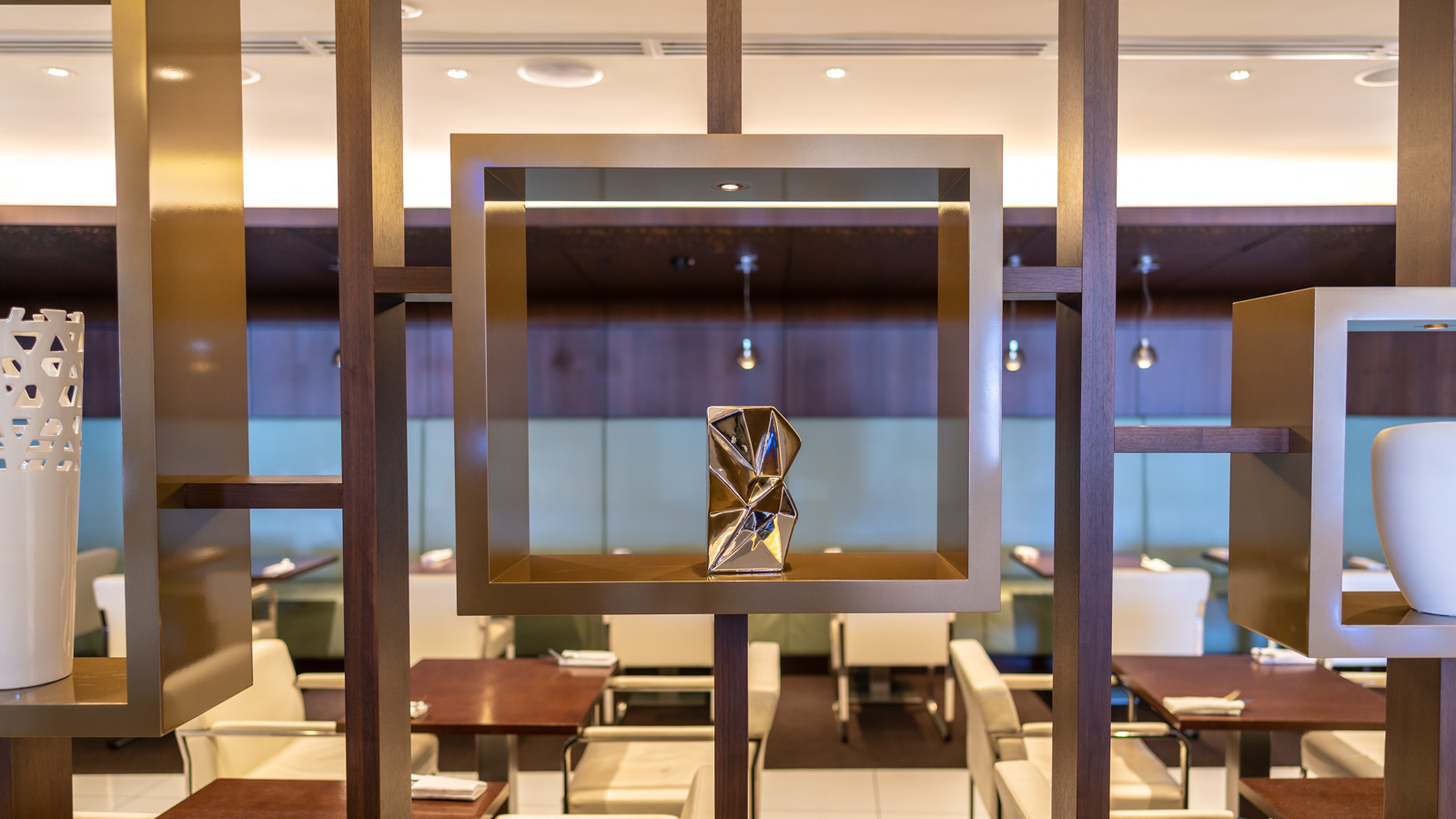 Lounge seating and layout
On a sunny weekday afternoon, I head over to the unassuming entrance of The House, where I'm warmly greeted. The reception area has a small baggage storage room behind it. But otherwise, the bulk of the lounge is downstairs, accessible by lift or stairs.
The main seating area is wide and airy, with paired sofas by the windows and individual seats elsewhere. Prefer a hint more privacy? Look at the seats by the reading/TV nook. On the other side of the divider, I find the main bar seating and dining area, which is reasonably quiet at lunch.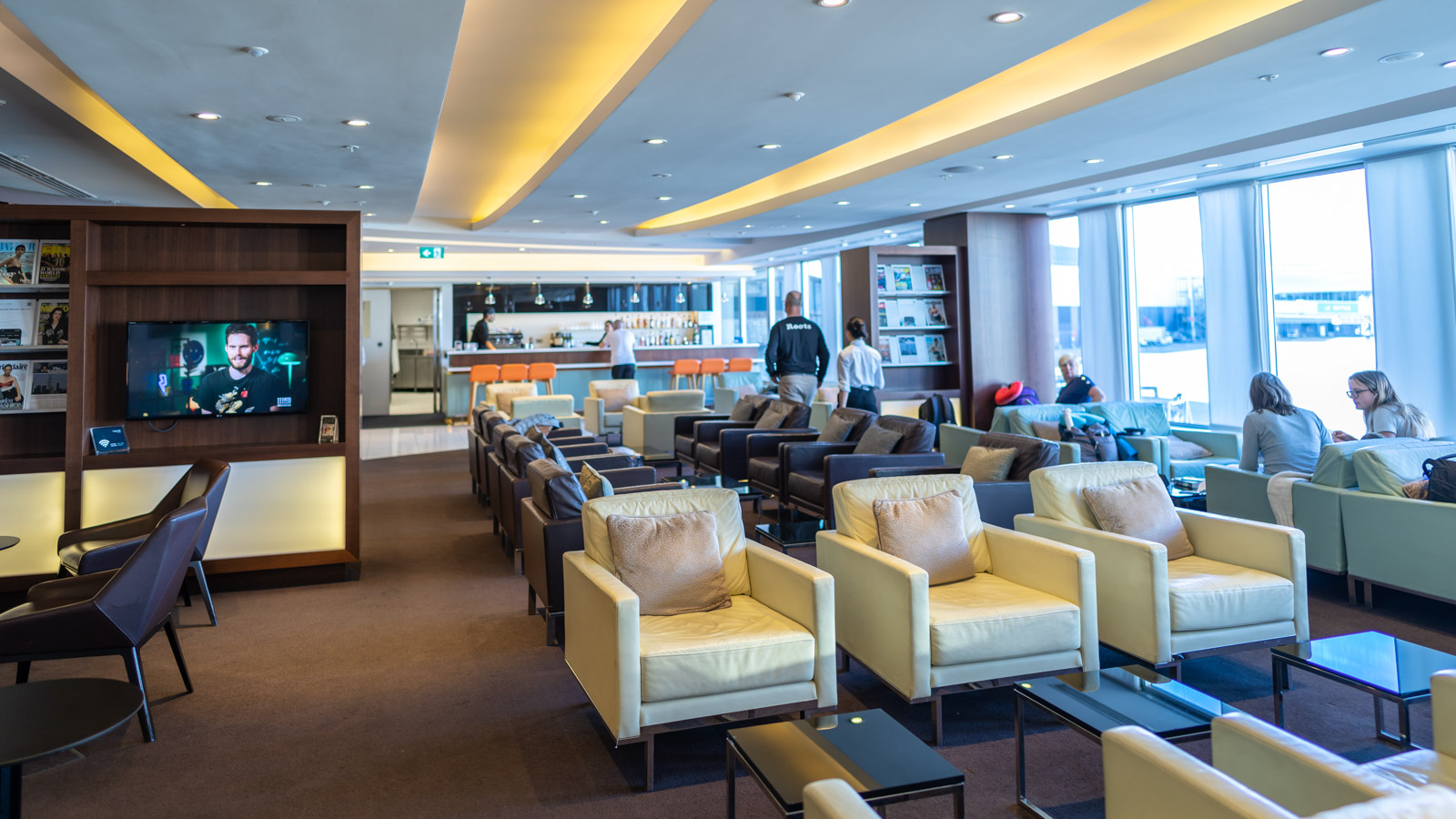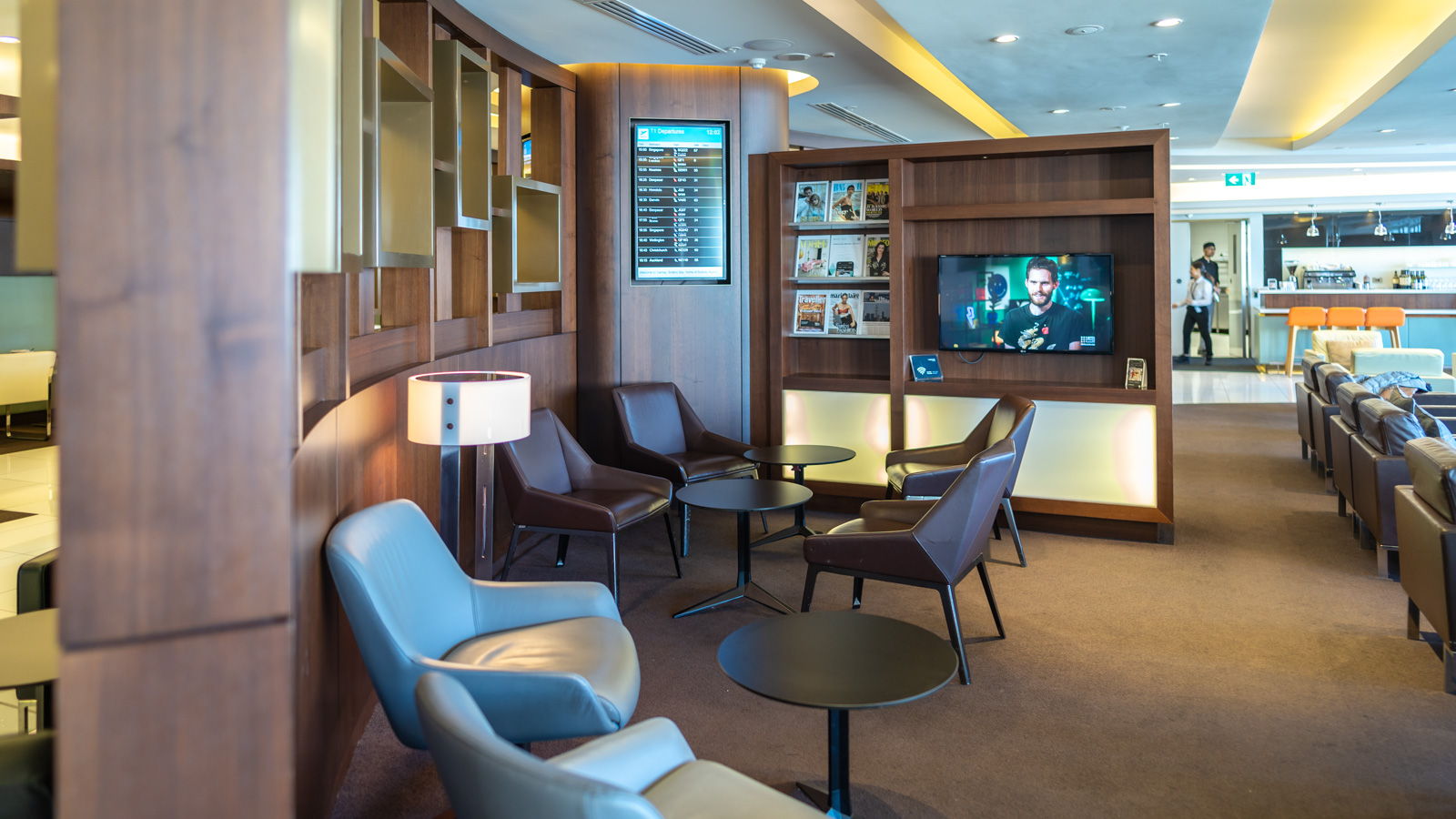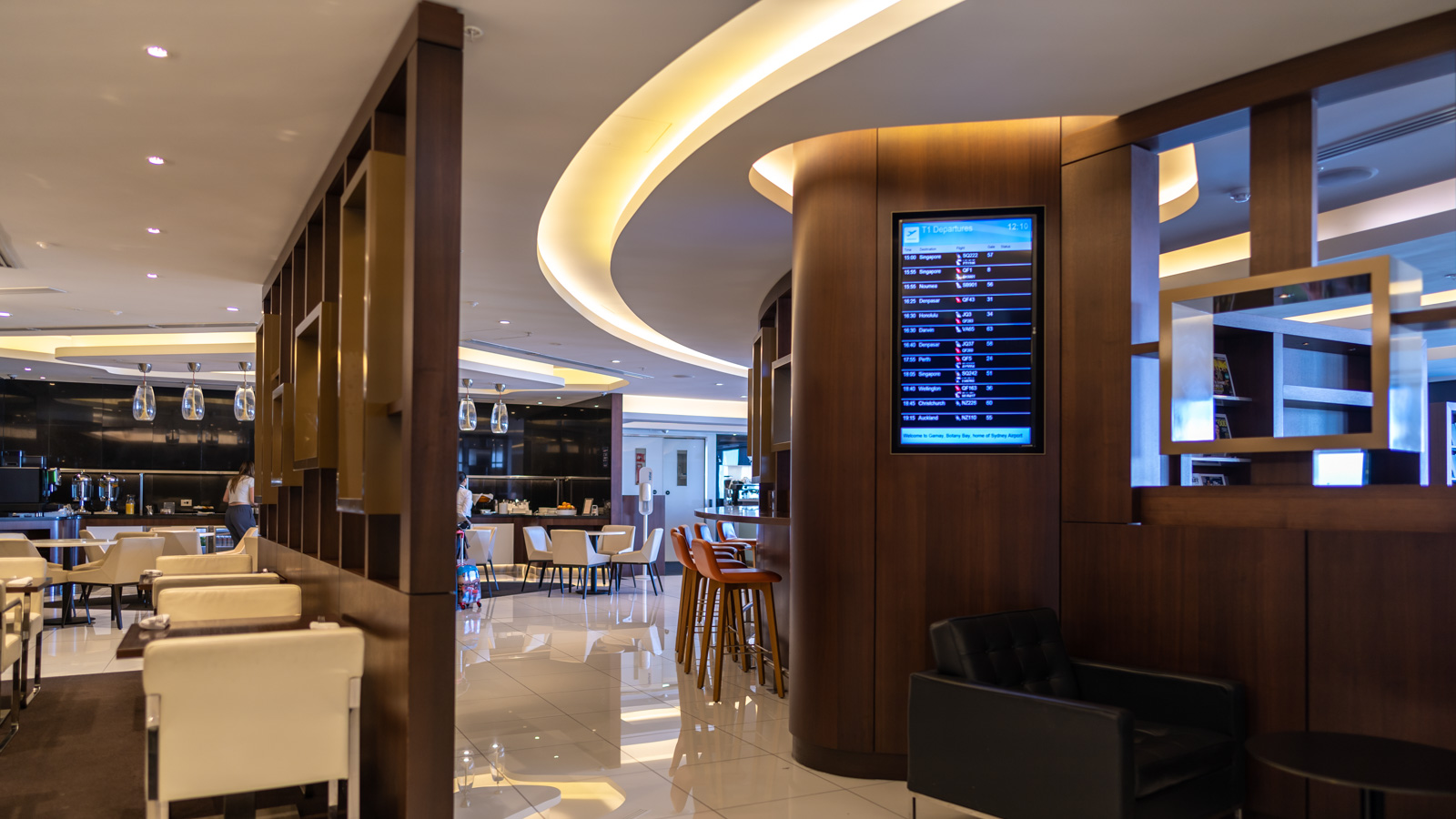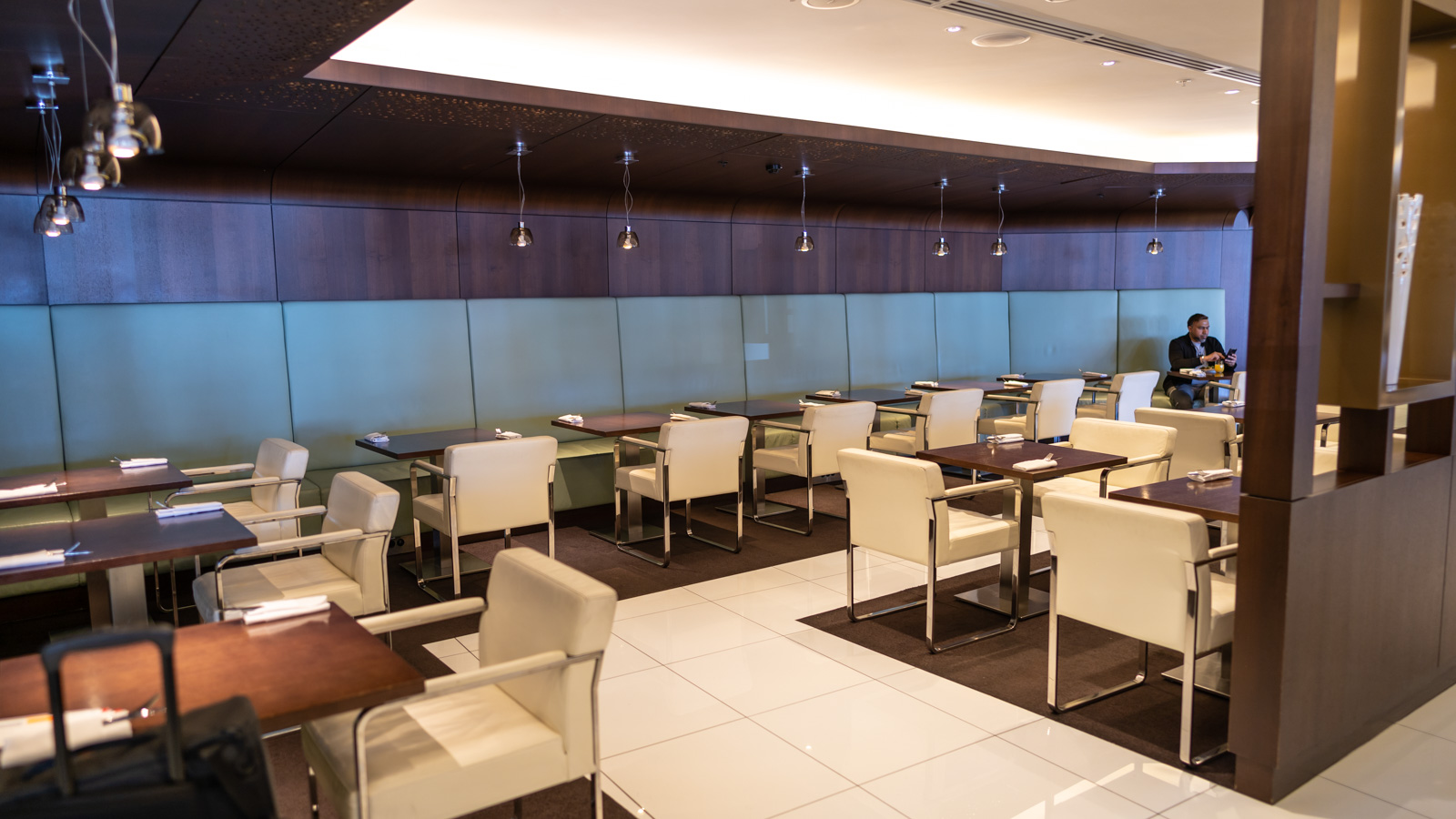 The windows offer a glimpse at nearby passing aircraft and let in plenty of natural light. This goes a long way to offset the darker tones of the furniture. The expansive bar is found towards the right end of the lounge, while the buffet is on the left.
Interestingly, The House has removed one of the buffet counters (under the 'V-shaped feature lights) and added more seating.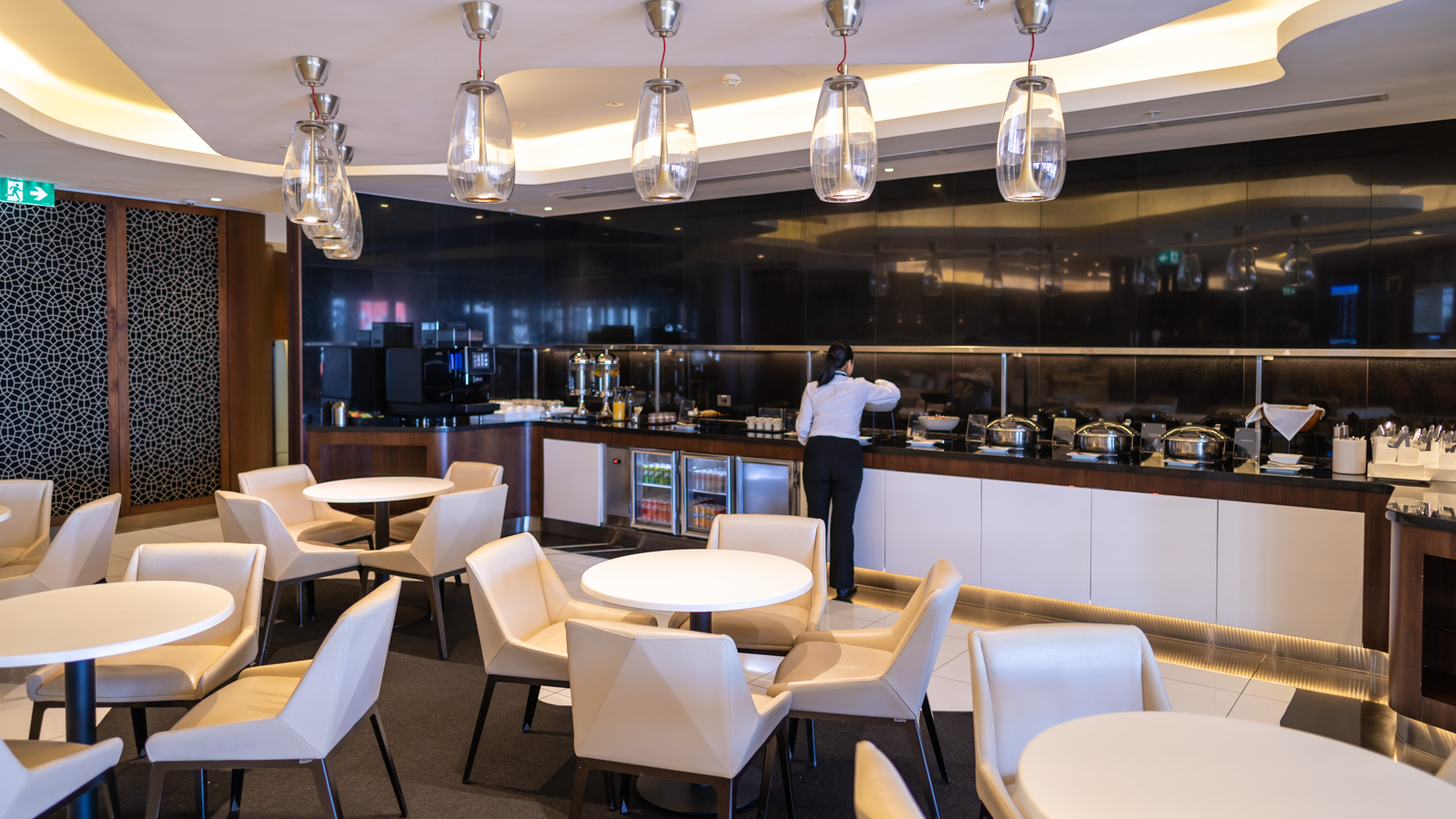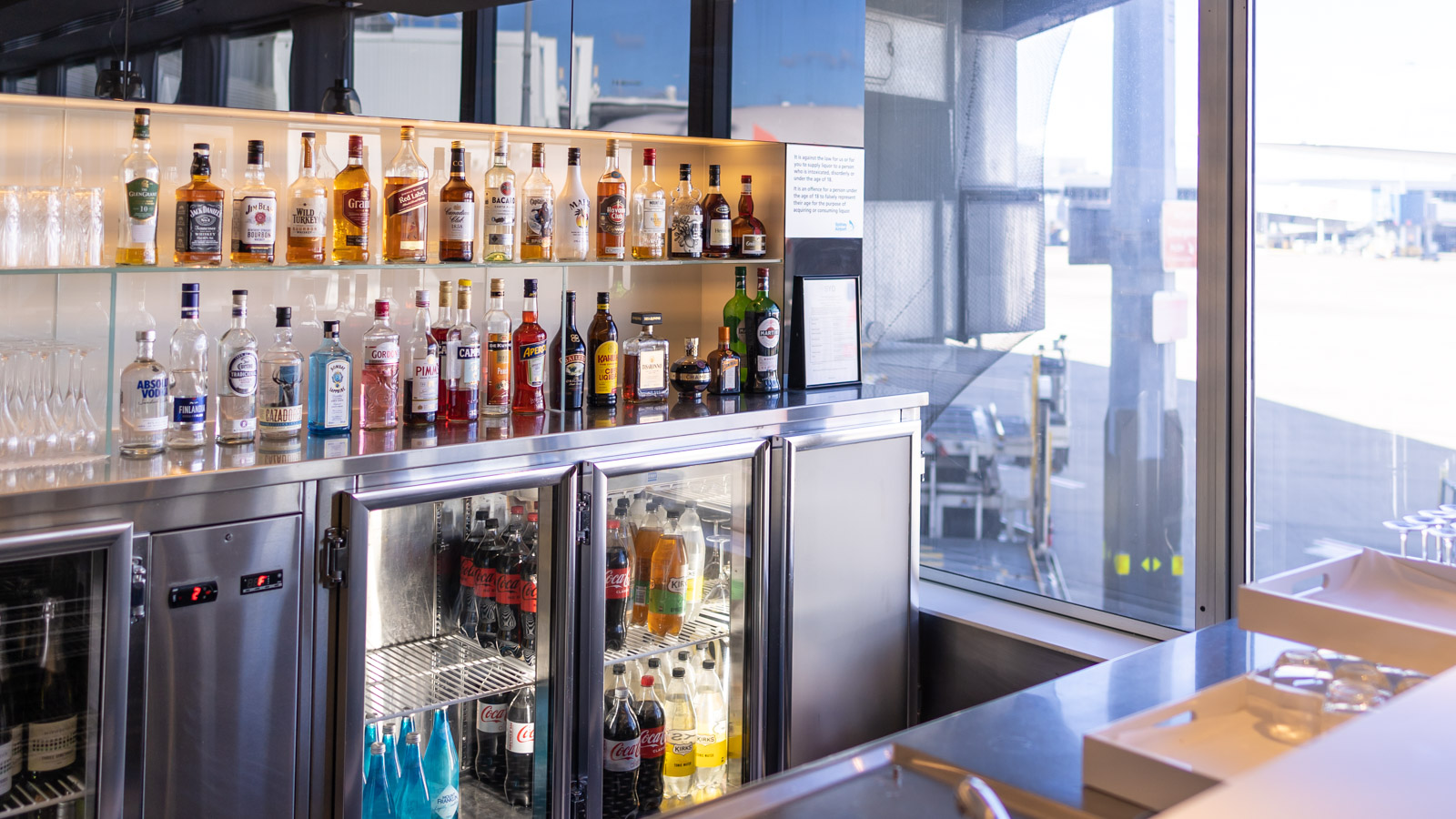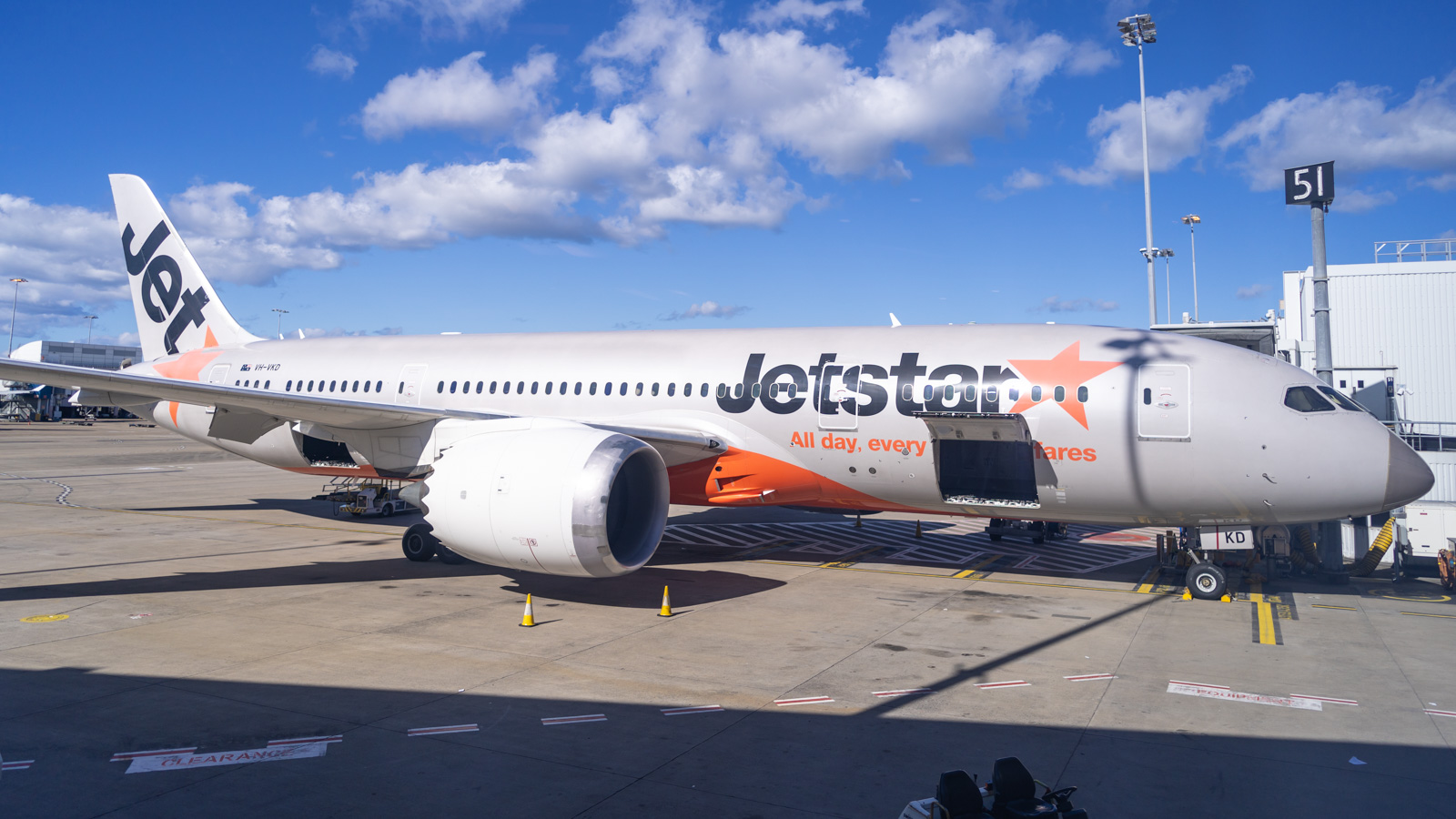 Under its previous owners, The House was supposed to undergo an expansion in 2019 that would increase its floor space by more than 50%. This hasn't happened yet. But based on my early afternoon visit, the current lounge footprint is more than enough, for now.
Food & beverages
A buffet lunch is in full swing during my lunchtime visit. Unfortunately, a la carte dining hasn't returned, yet. But the lounge manager assures me that they are currently working through the menu and table service dining will return soon.
There are three hot food options, three salads and two desserts on offer – not a huge variety, but happily, the quality is very good. I help myself to some chicken tagine and pearl couscous with apricot and sultana, which pairs together excellently.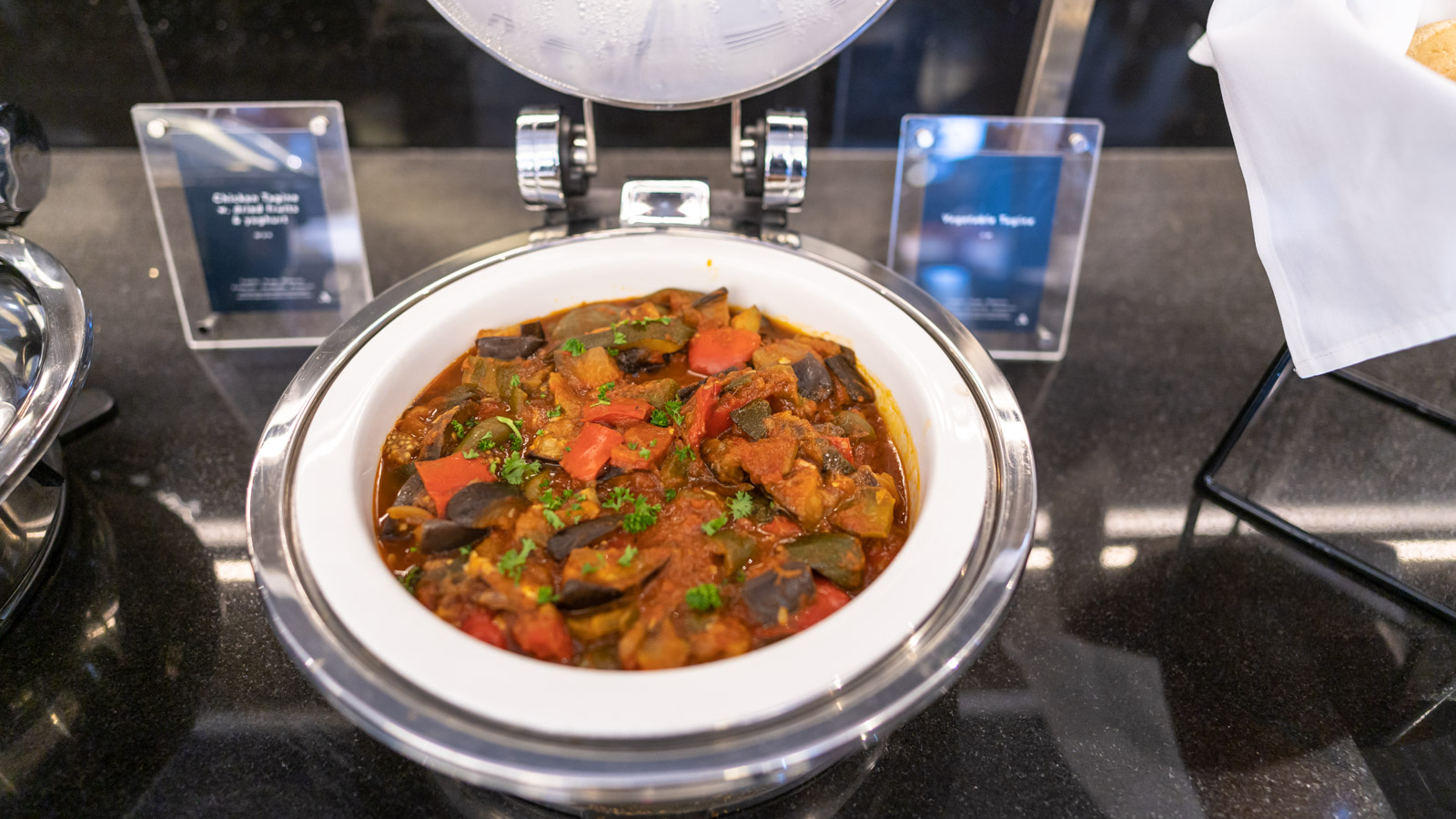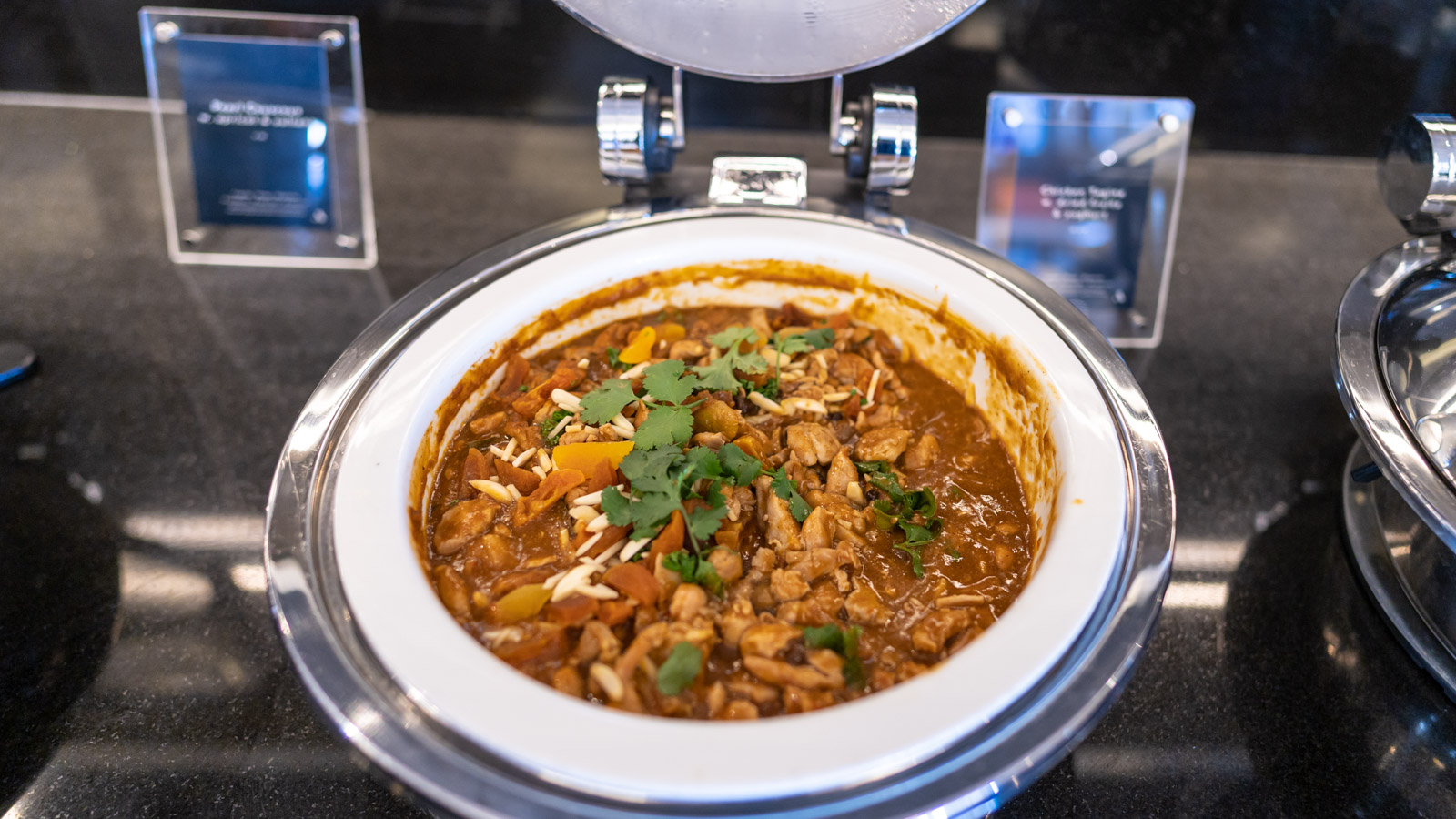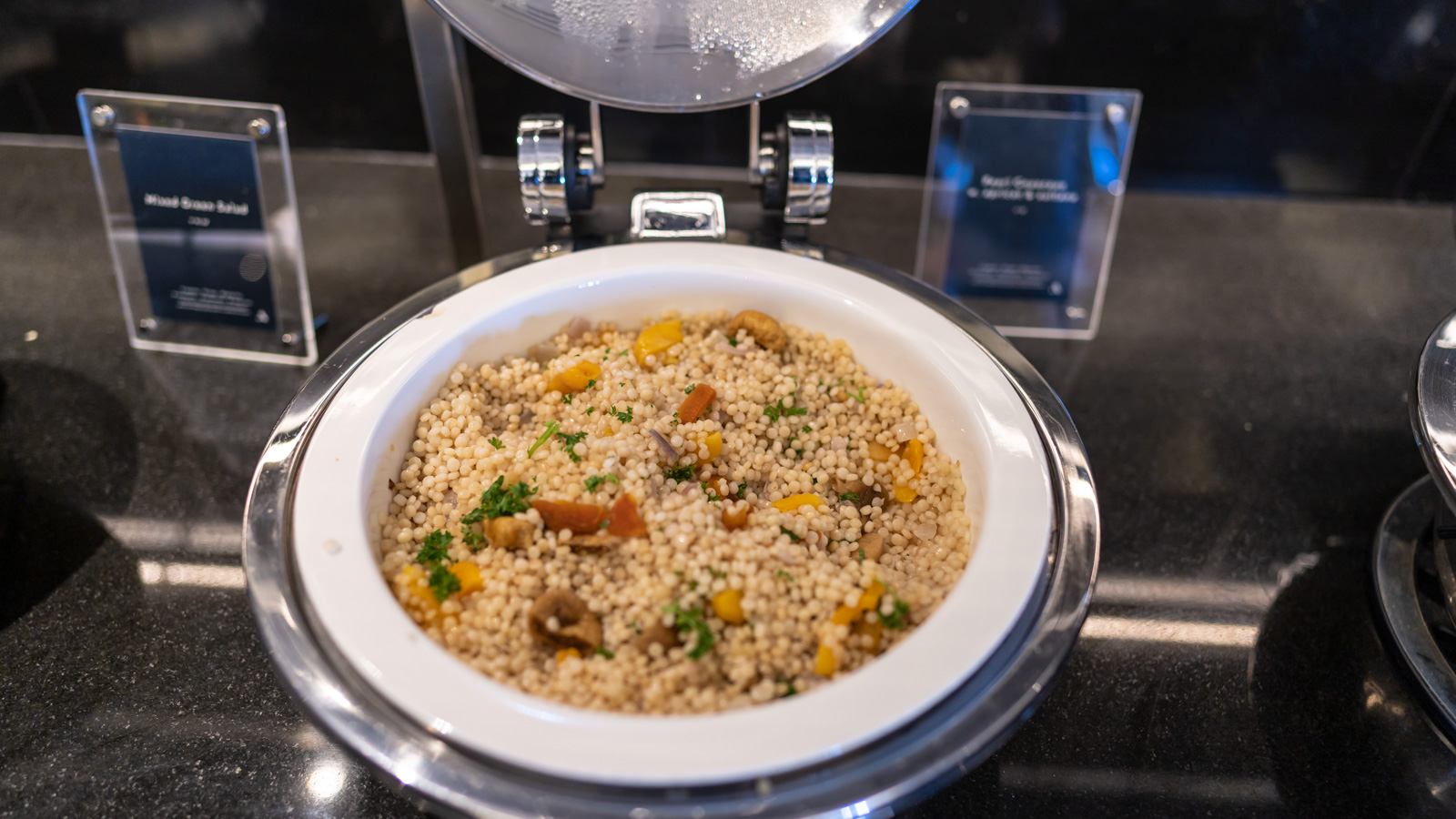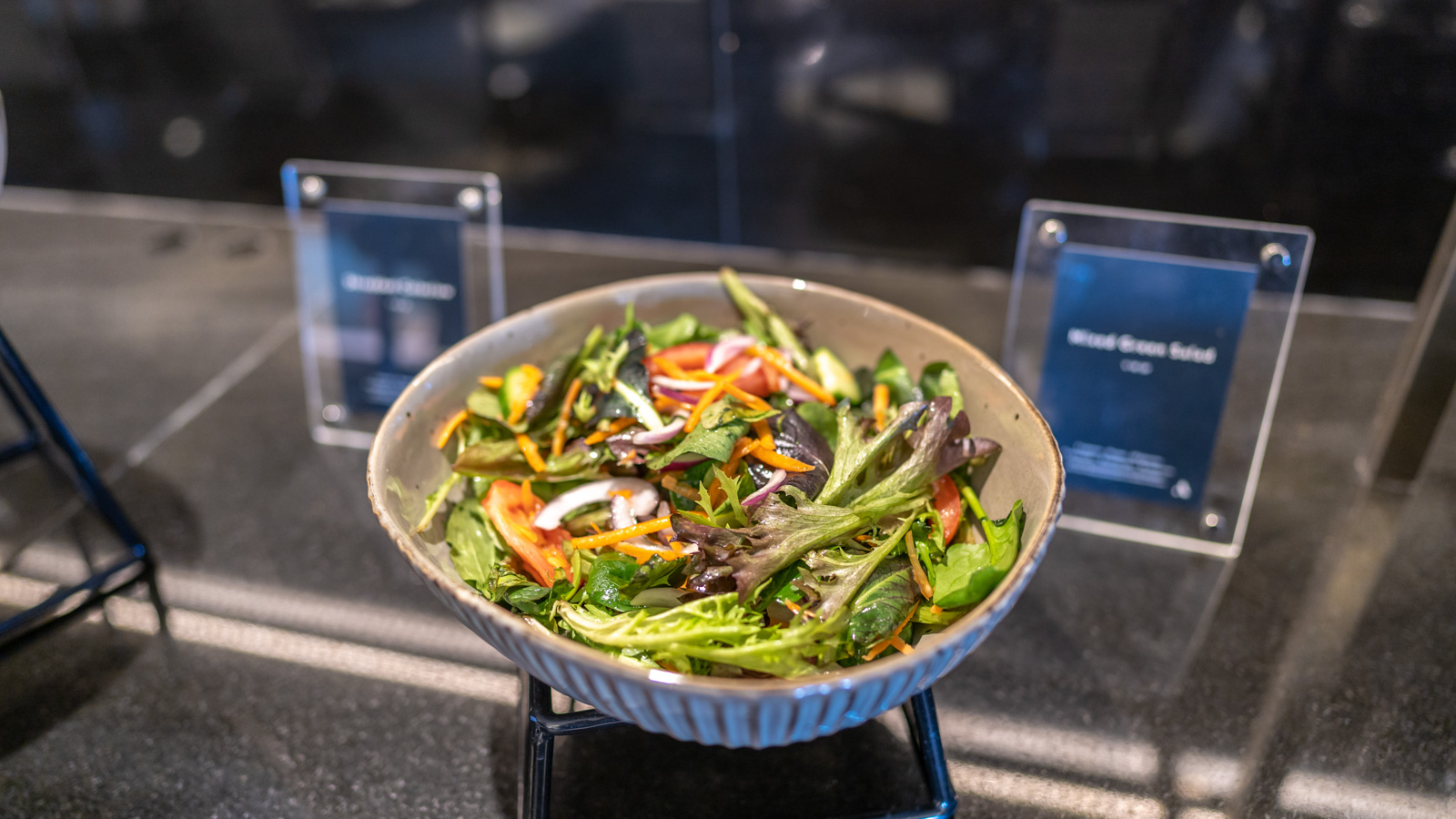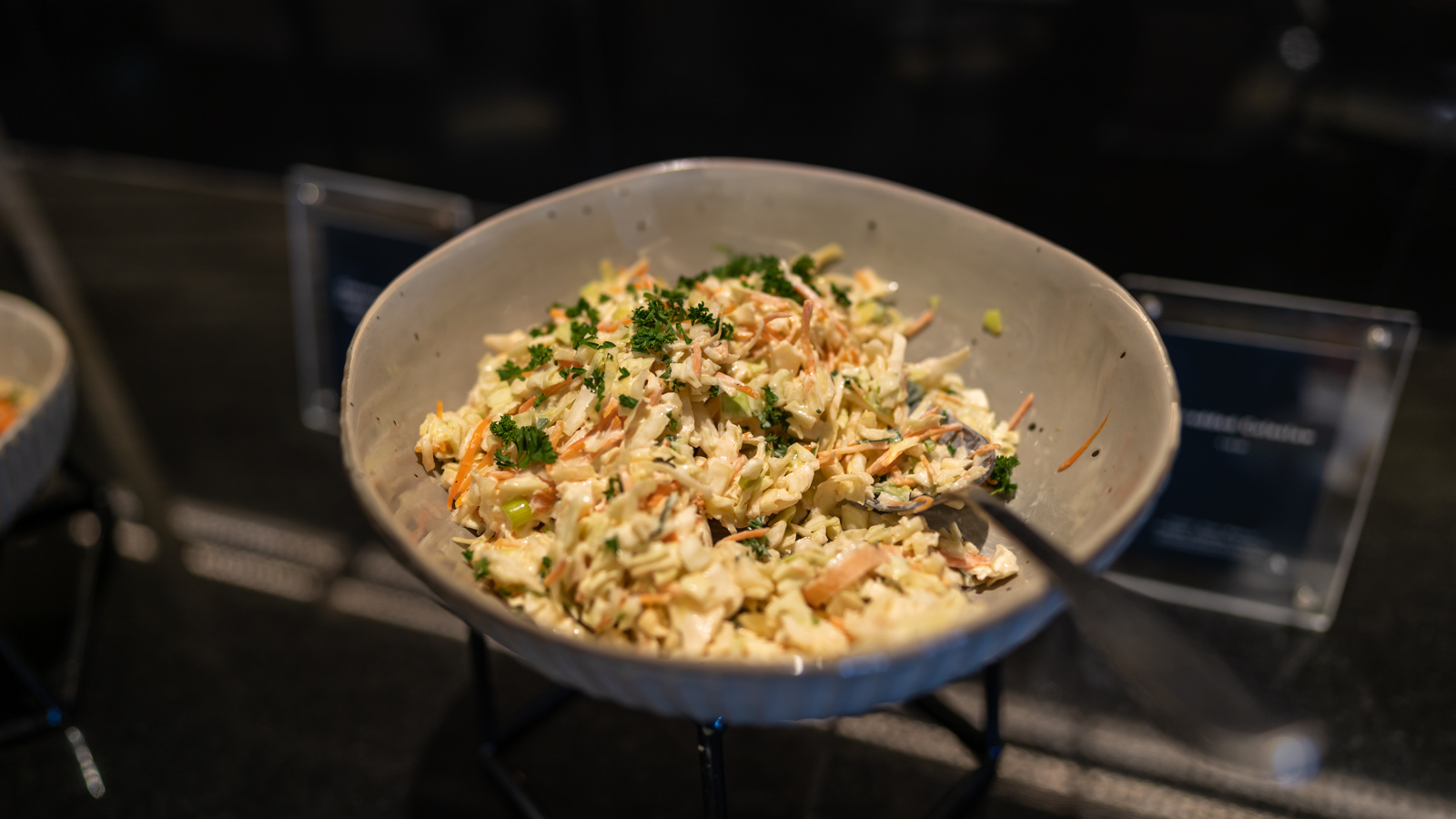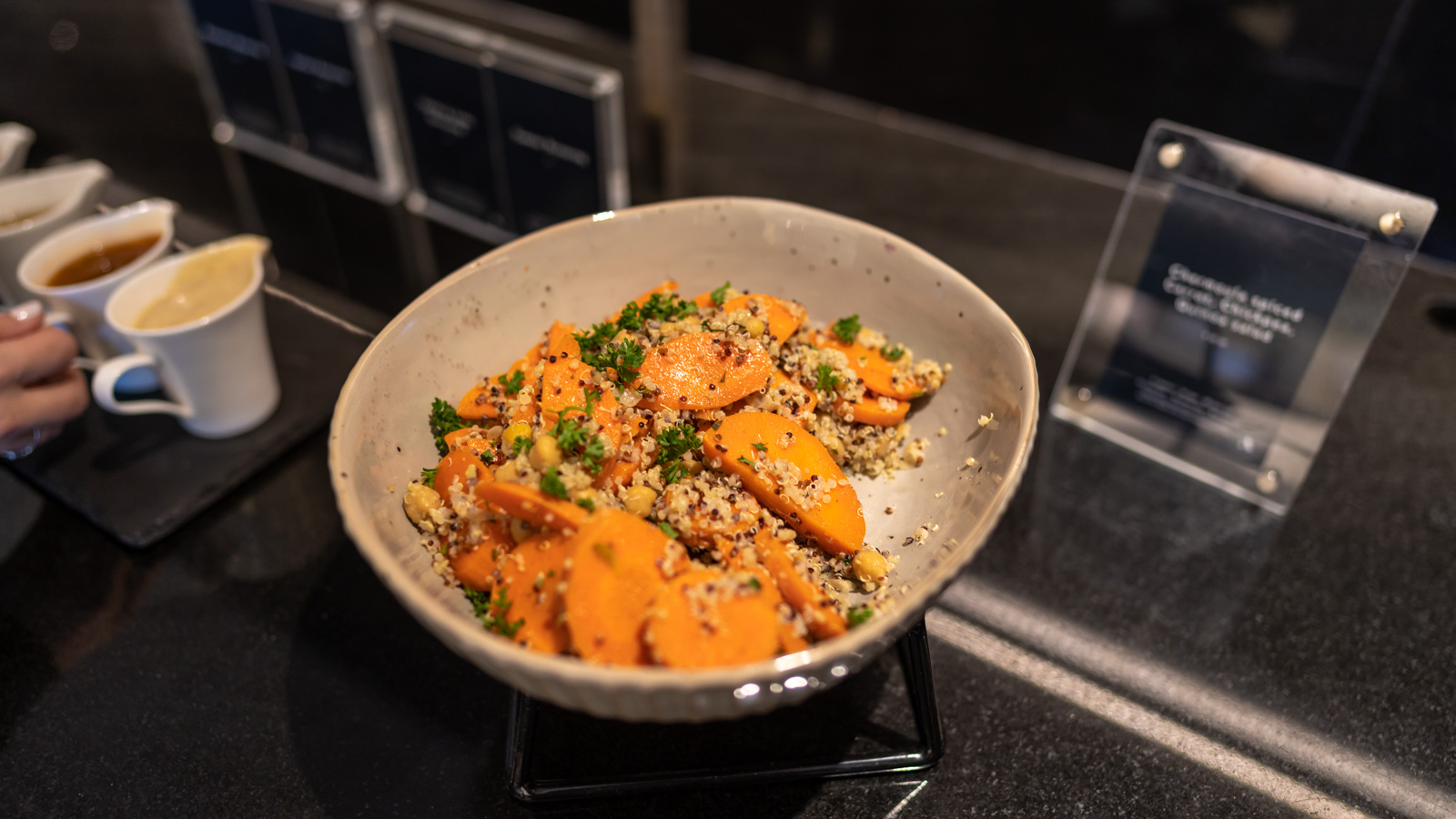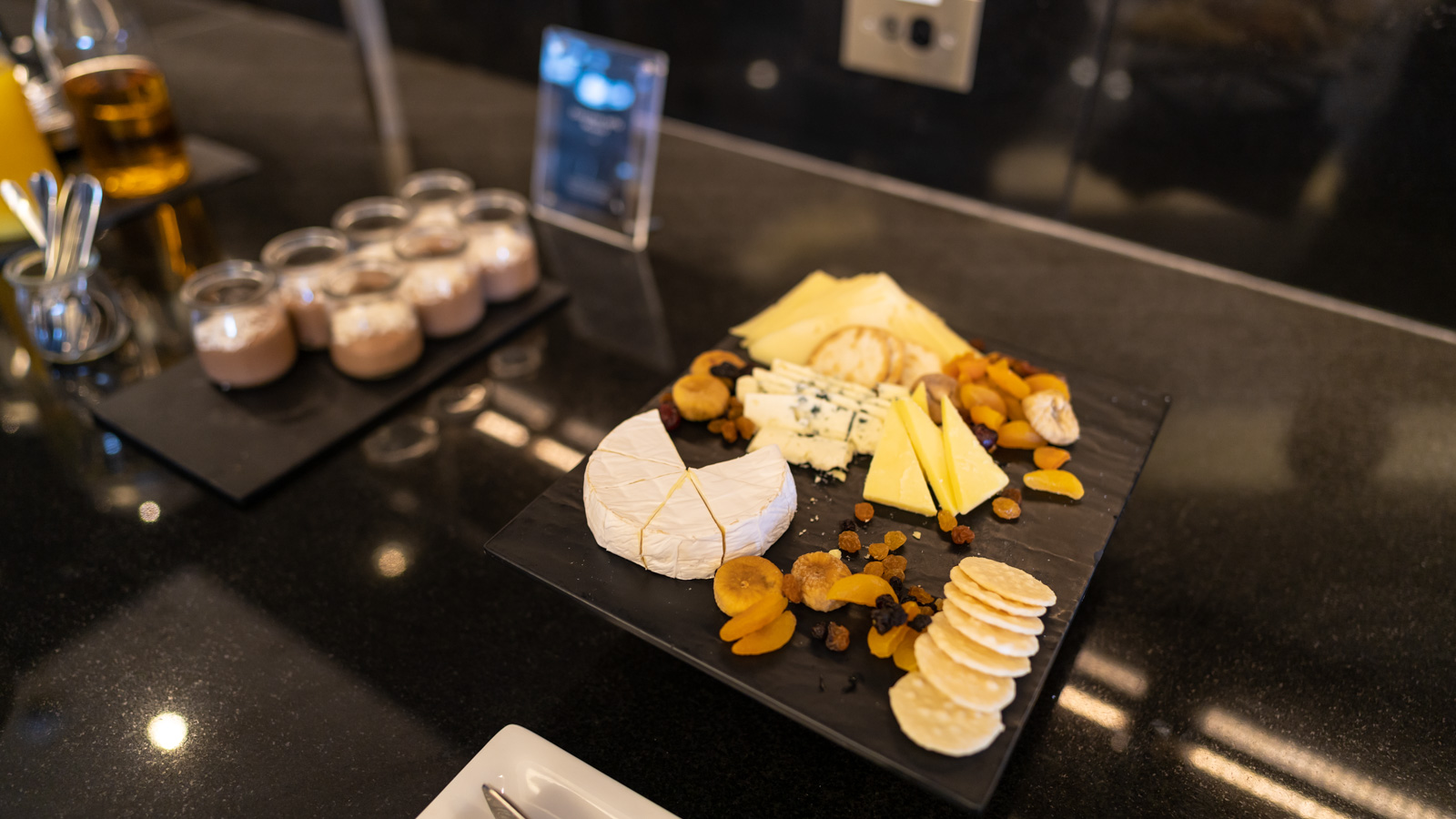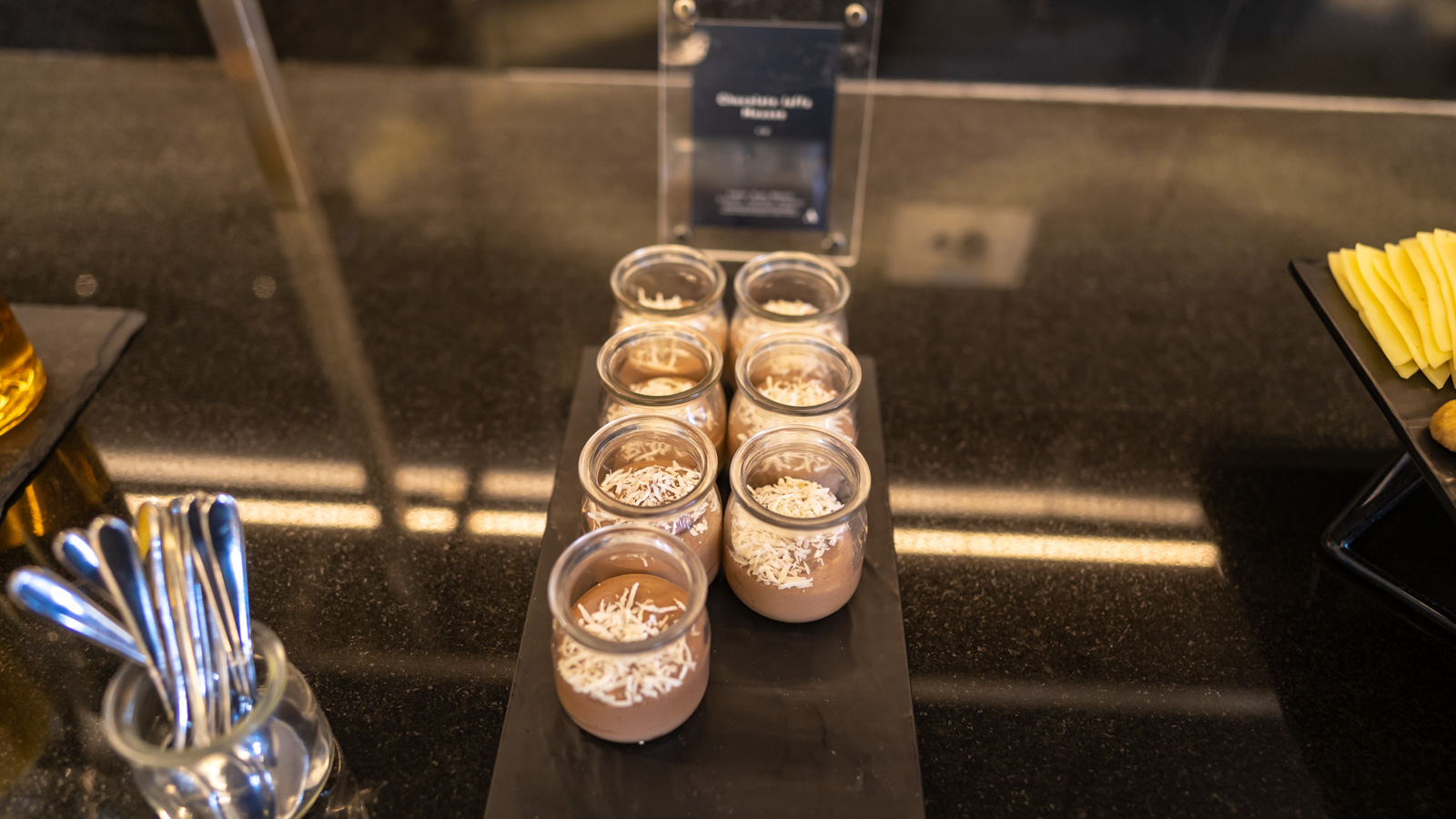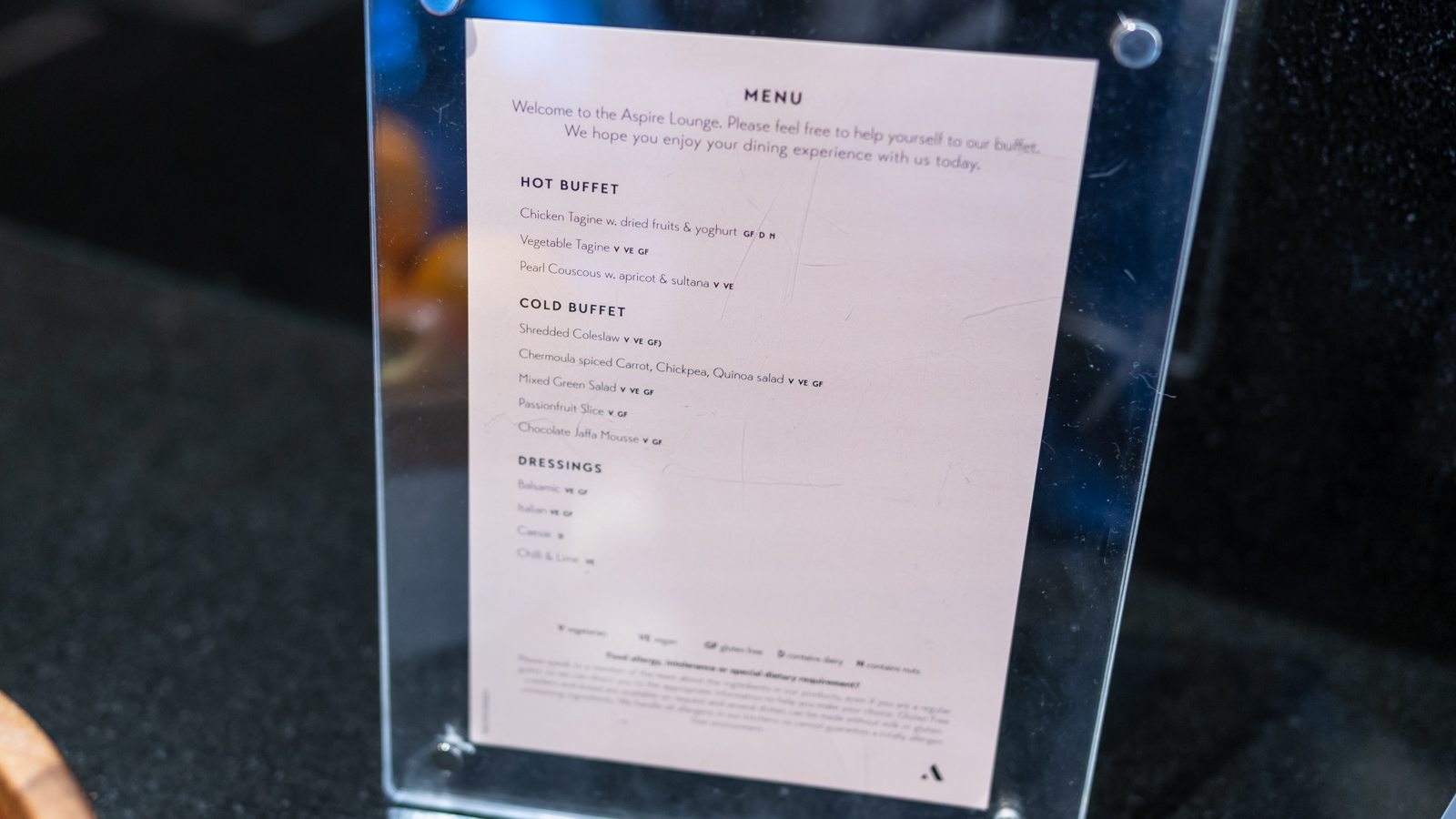 The bar offers a very comprehensive range of spirits, along with beers, wines and soft drinks. You certainly won't be short of options here! As for me, I opt for a refreshing Aperol Spritz, having just returned from Italy three weeks earlier. Topped up with McPherson Three Vineyards Chardonnay Pinot rather than the traditional prosecco, it's still a delight.
During my visit, other wines and beers behind the bar include:
McPherson Family Sauvignon Blanc
McPherson Family Cabernet Merlot
One Million Cuttings Chardonnay
Dalfarras Pinot Grigio
Altozano Tempranillo
Peroni Nastro Azzurro
James Squire 150 Lashes
Kosciuszko Pale Ale
Cascade Premium Light
5 Seeds Apple Cider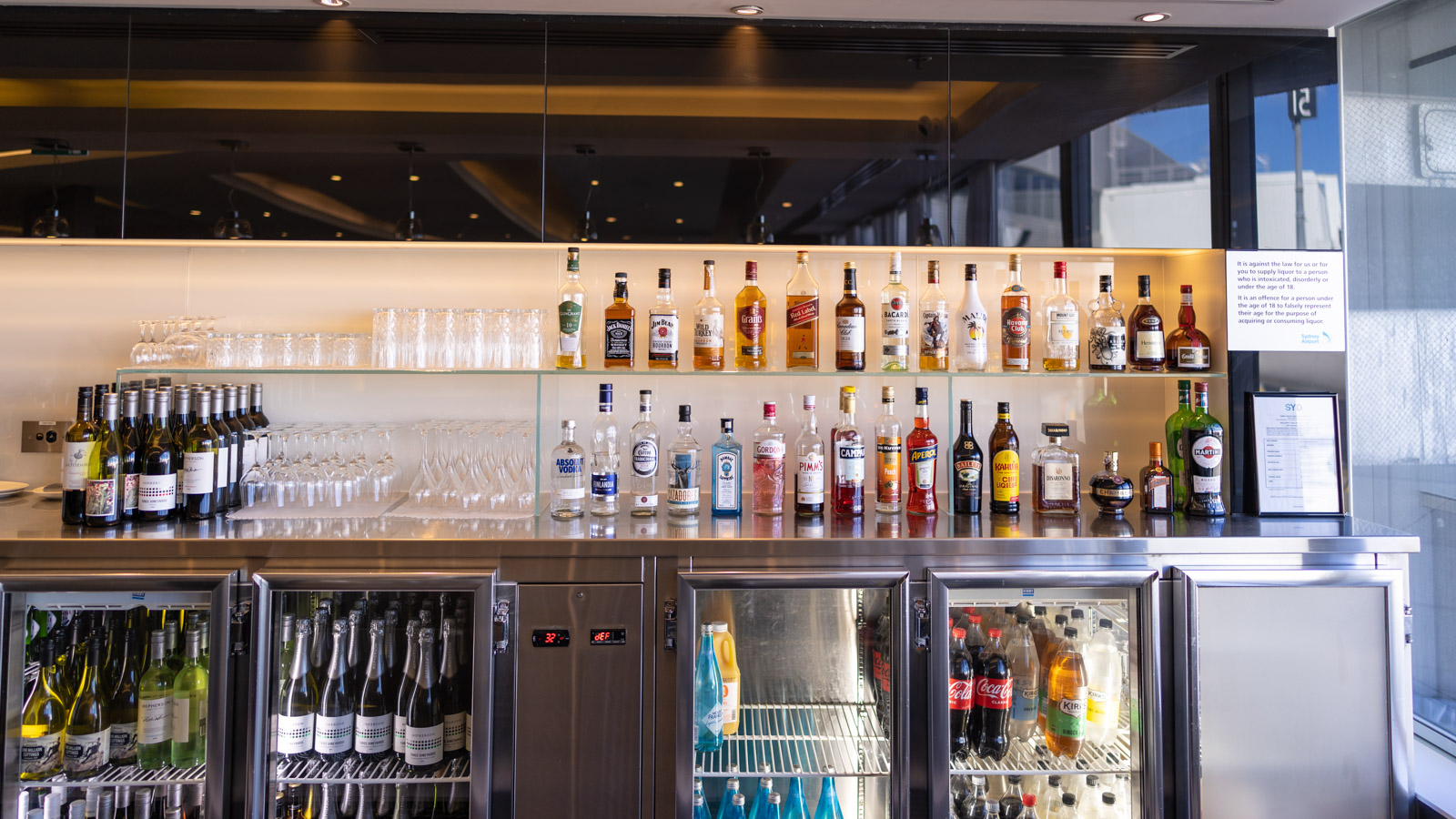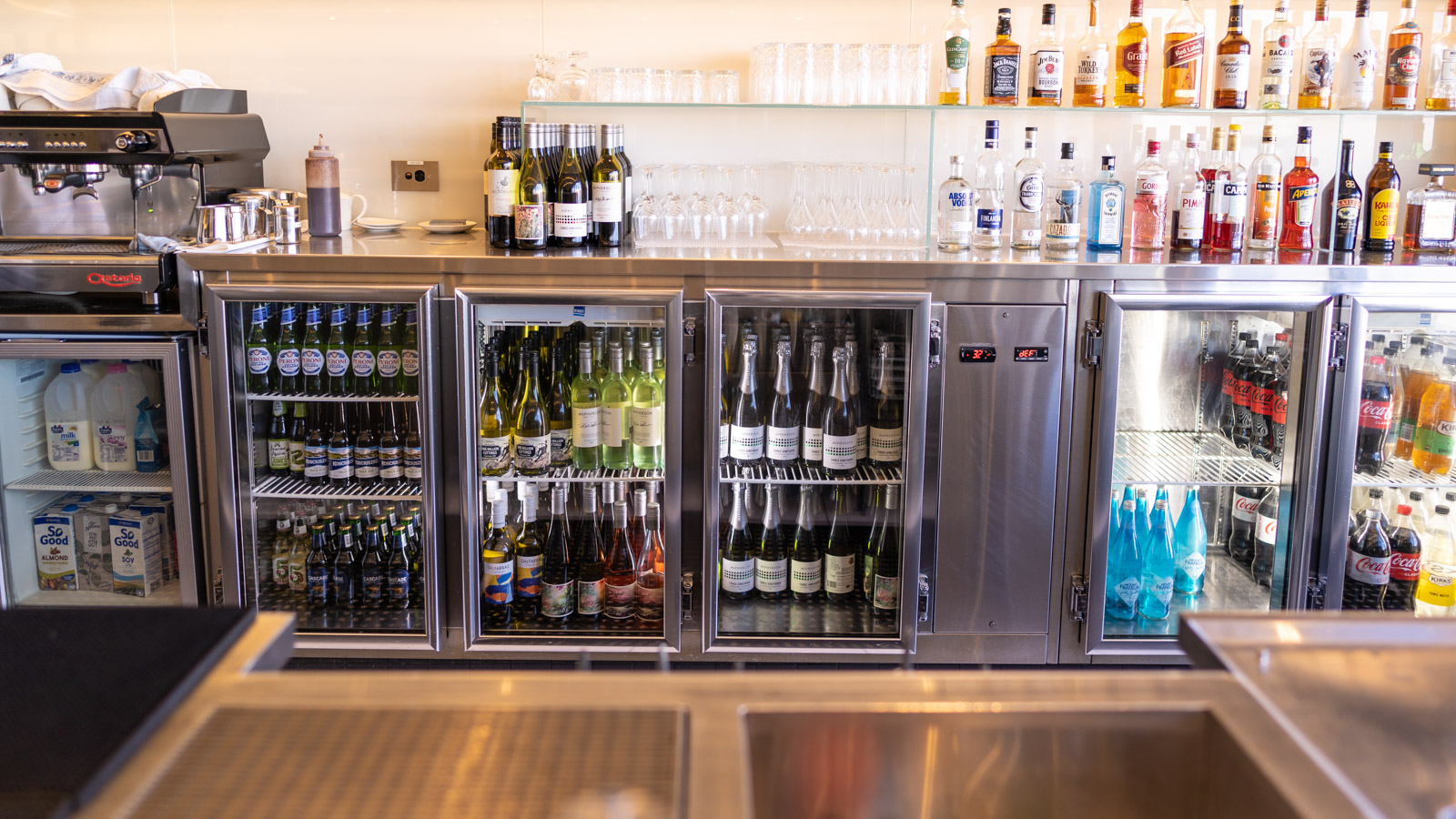 The bartender can whip up a barista coffee as well, so you can skip past the coffee machine at the buffet if you prefer the real thing.
Amenities
Along the hallway from the dining area to the bathrooms, there's a children's playroom full of toys, games and a TV to keep the kids occupied. Keeping the main lounge area quieter is a win-win for everyone. There are also separate prayer rooms for males and females – a remnant of the Etihad days.
The bathrooms and shower rooms are immaculate and beautifully furnished with soft lighting. At the time of writing, The House is also the only independent lounge in Sydney offering shower rooms, so keep that in mind if you're planning to refresh before your flight. The bathrooms still have premium L'Occitane products.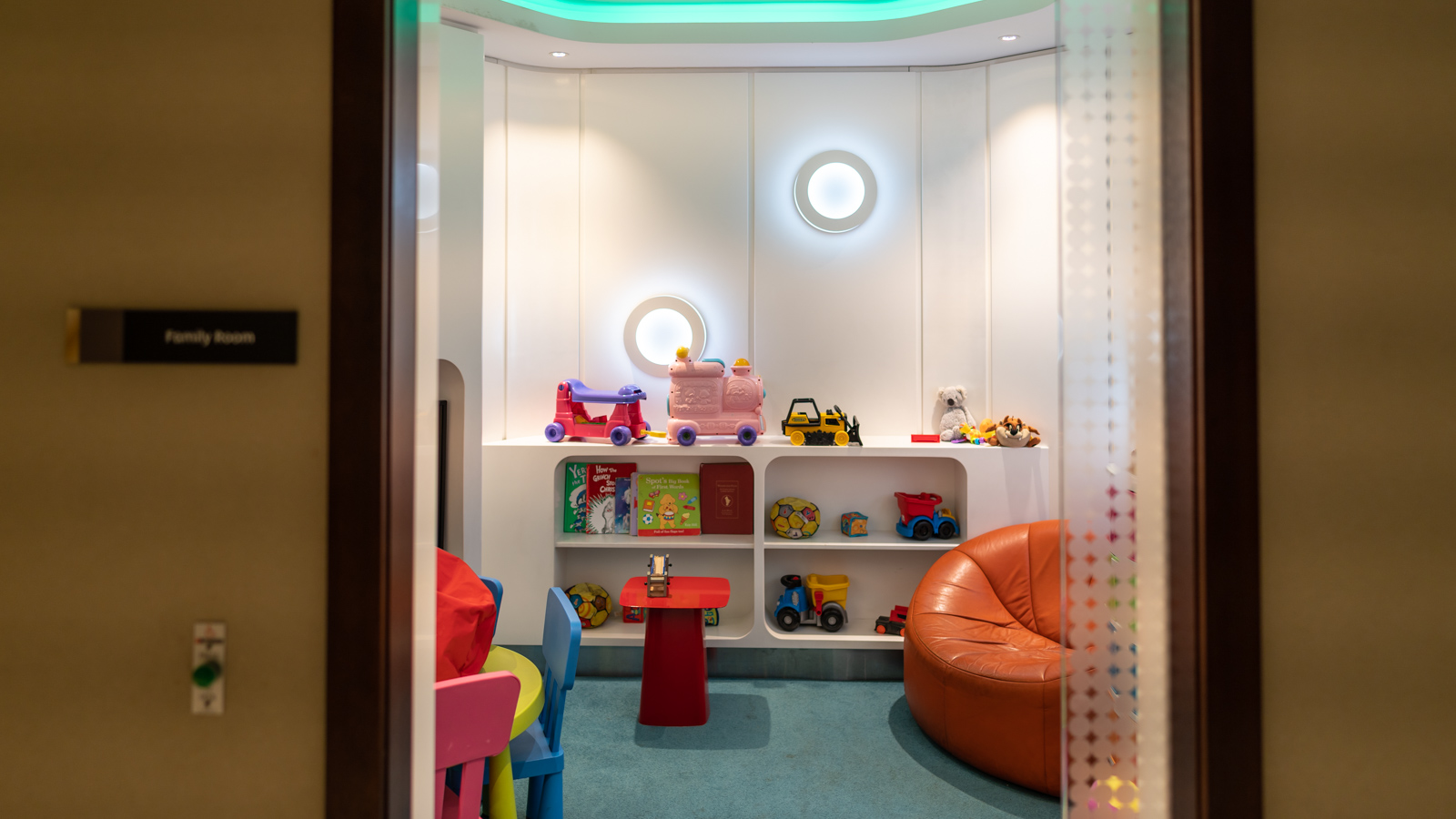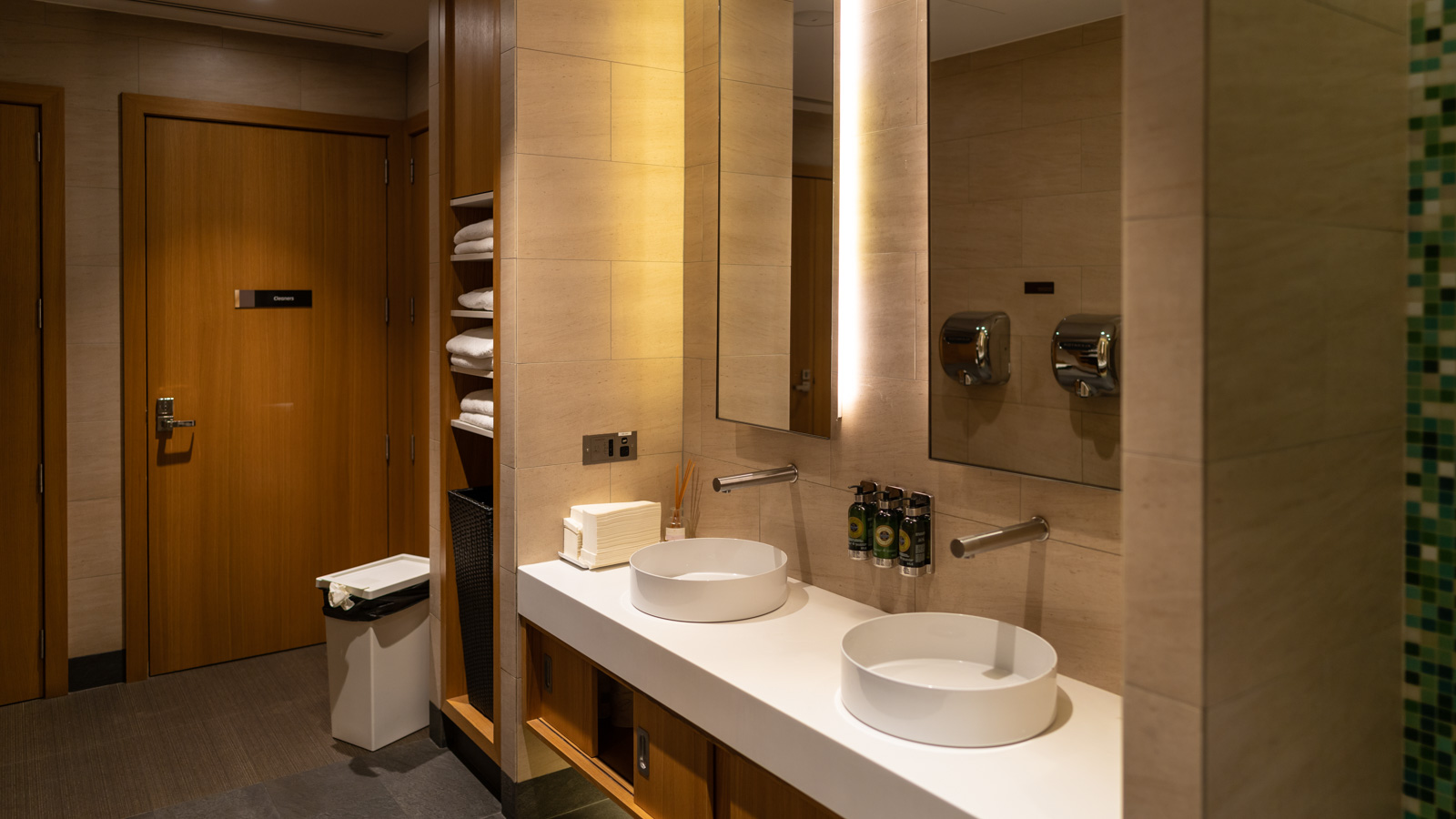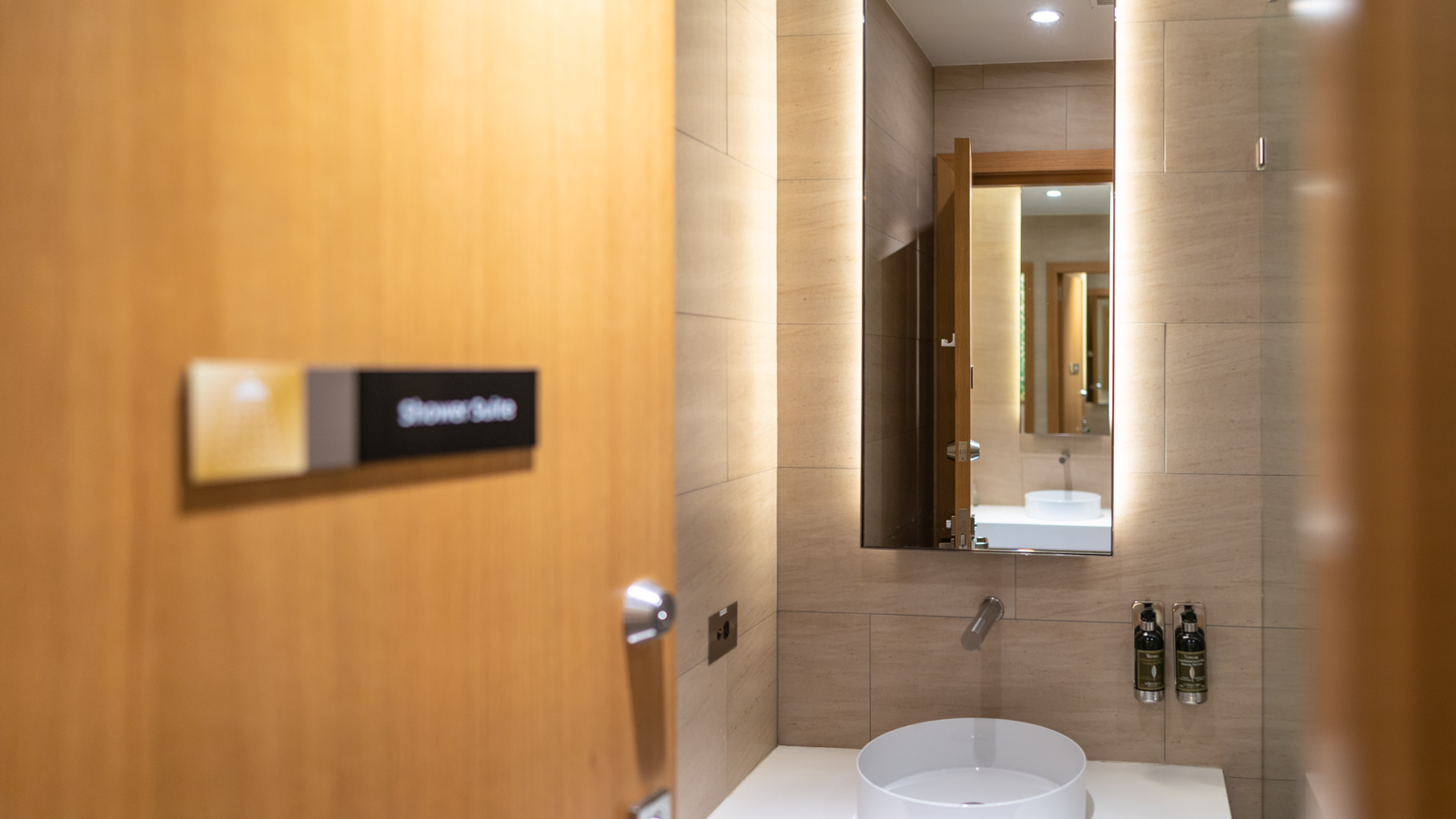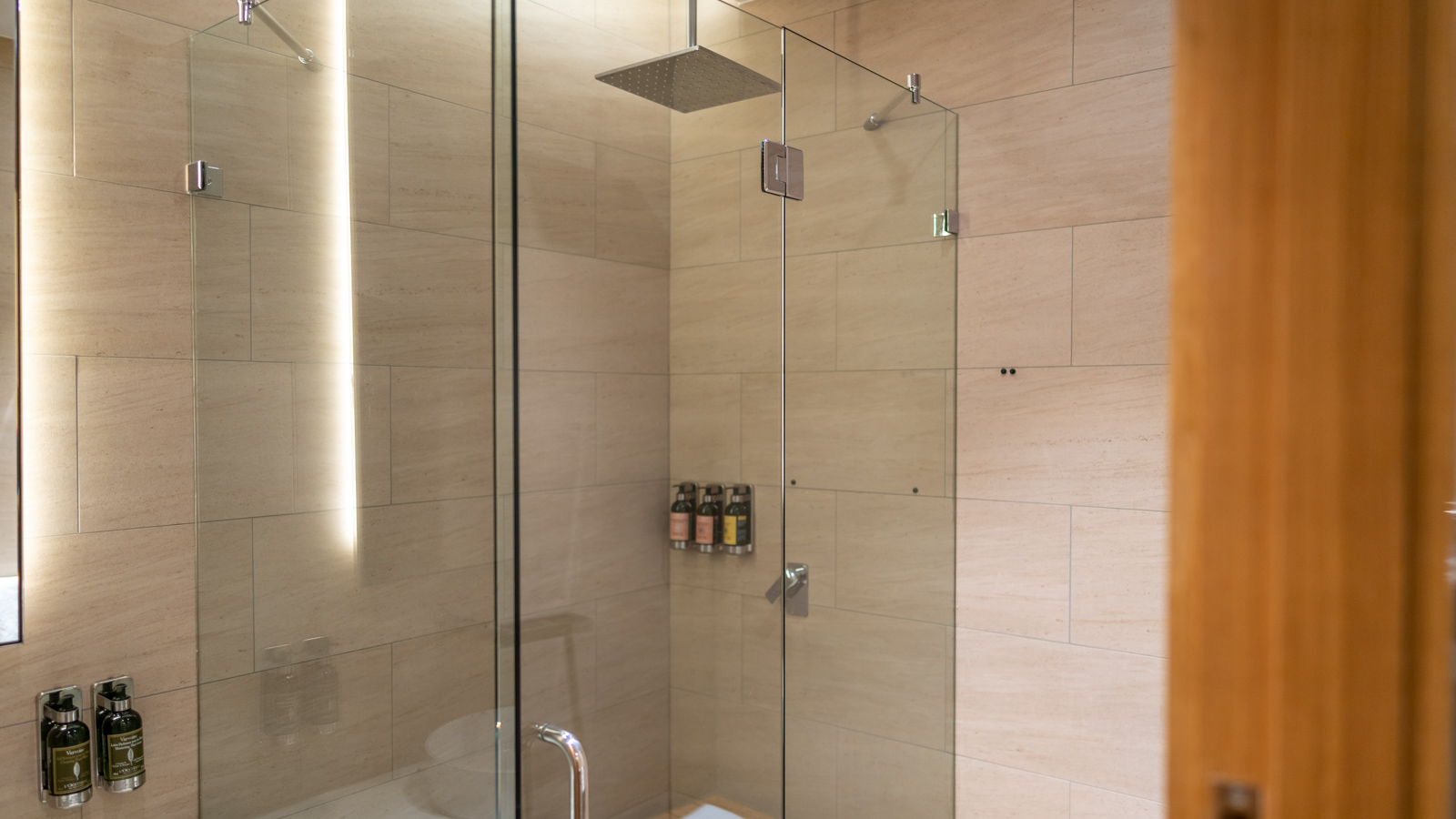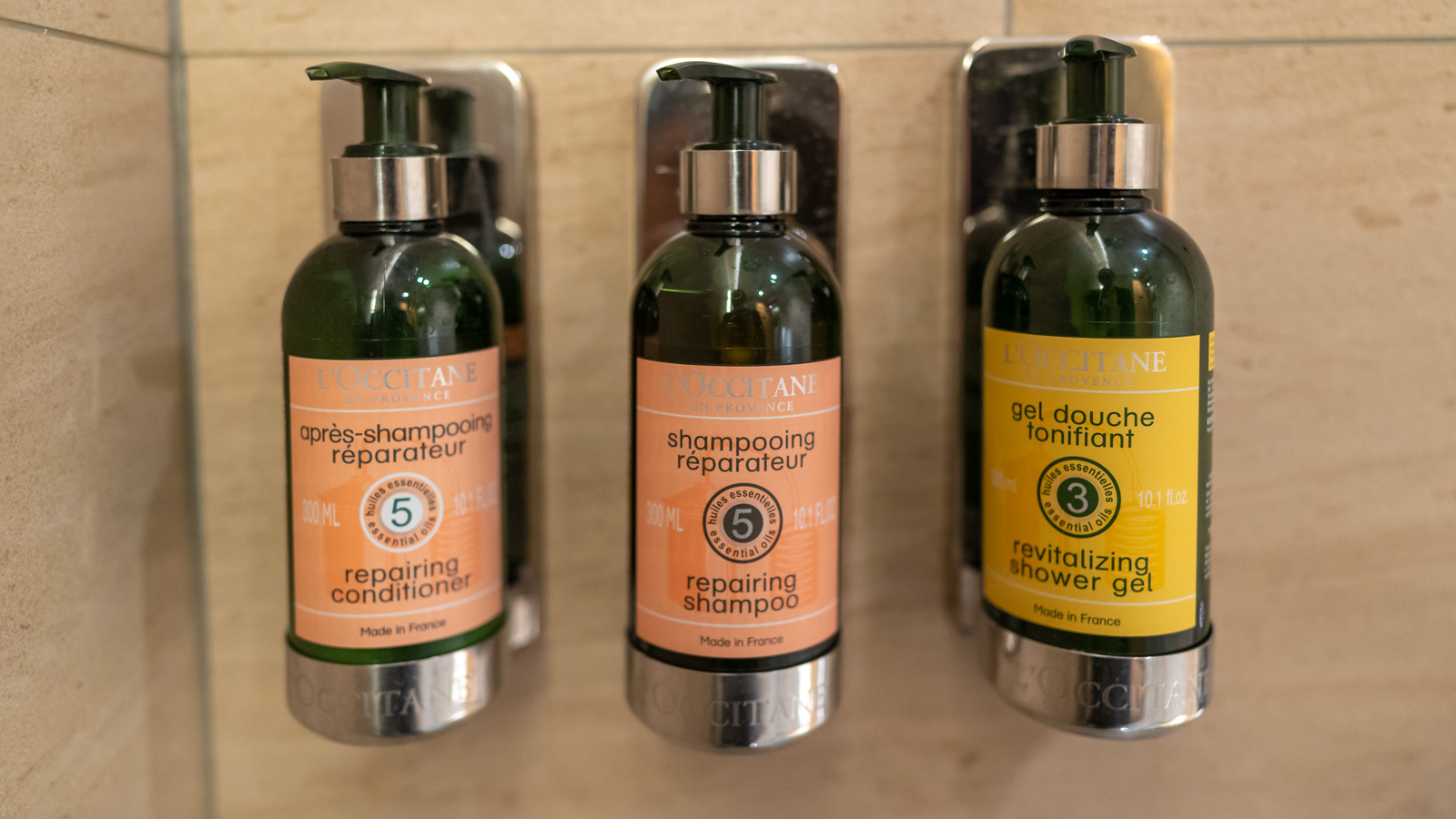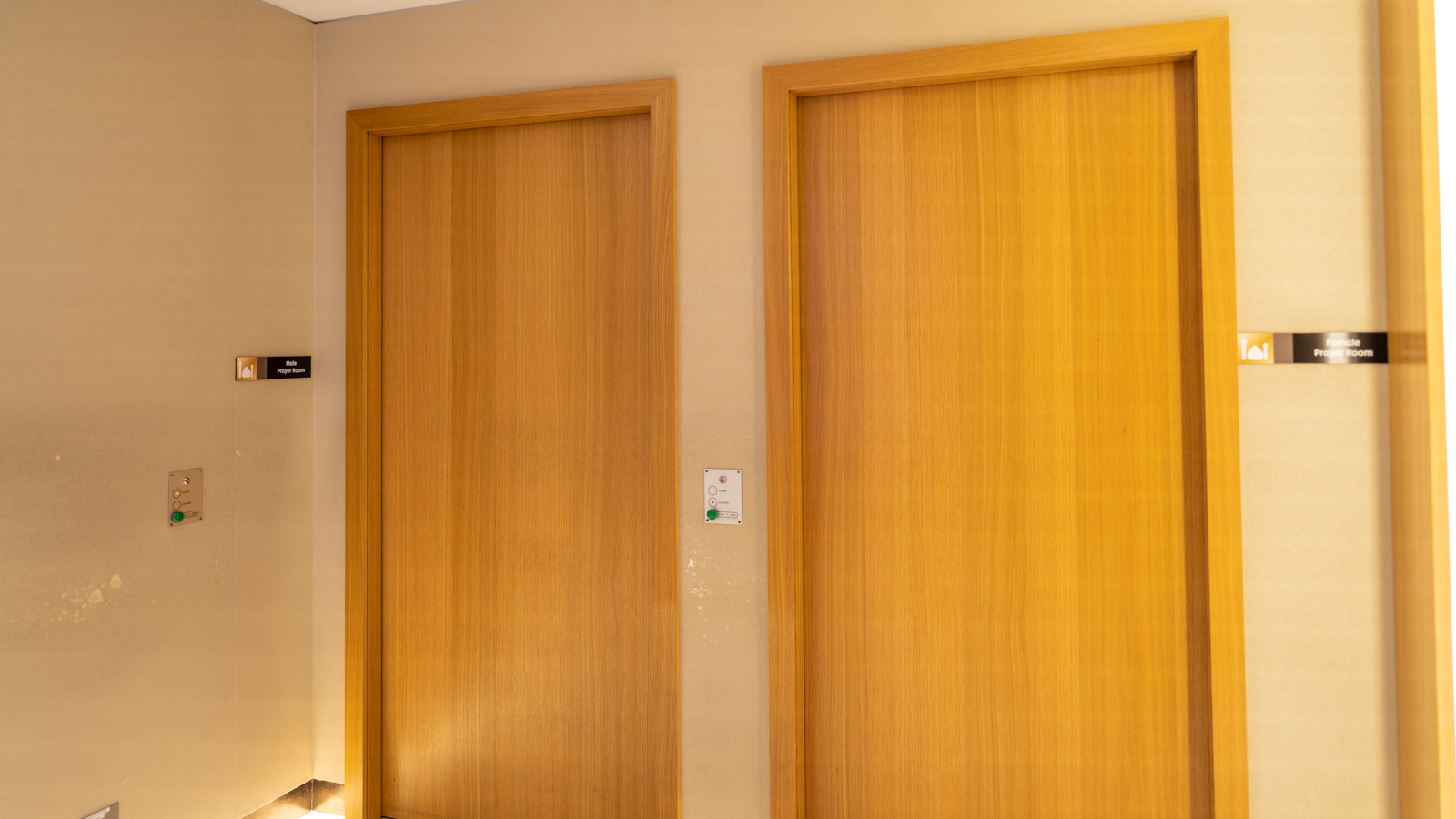 Unfortunately, I couldn't get the WiFi to connect to my phone or laptop. The lounge staff suggested I connect to the Sydney Airport Free WiFi instead. This did work well enough, but it's a stop-gap measure so I certainly hope the lounge fixed up the WiFi soon.
Power points are available through the lounge, but not at every seat. The bar tables are the best place to sit if you want to work and eat at the same time. And if you're in need of more entertainment, the book shelf is stocked with a variety of magazines (a rarity in the post-COVID era!)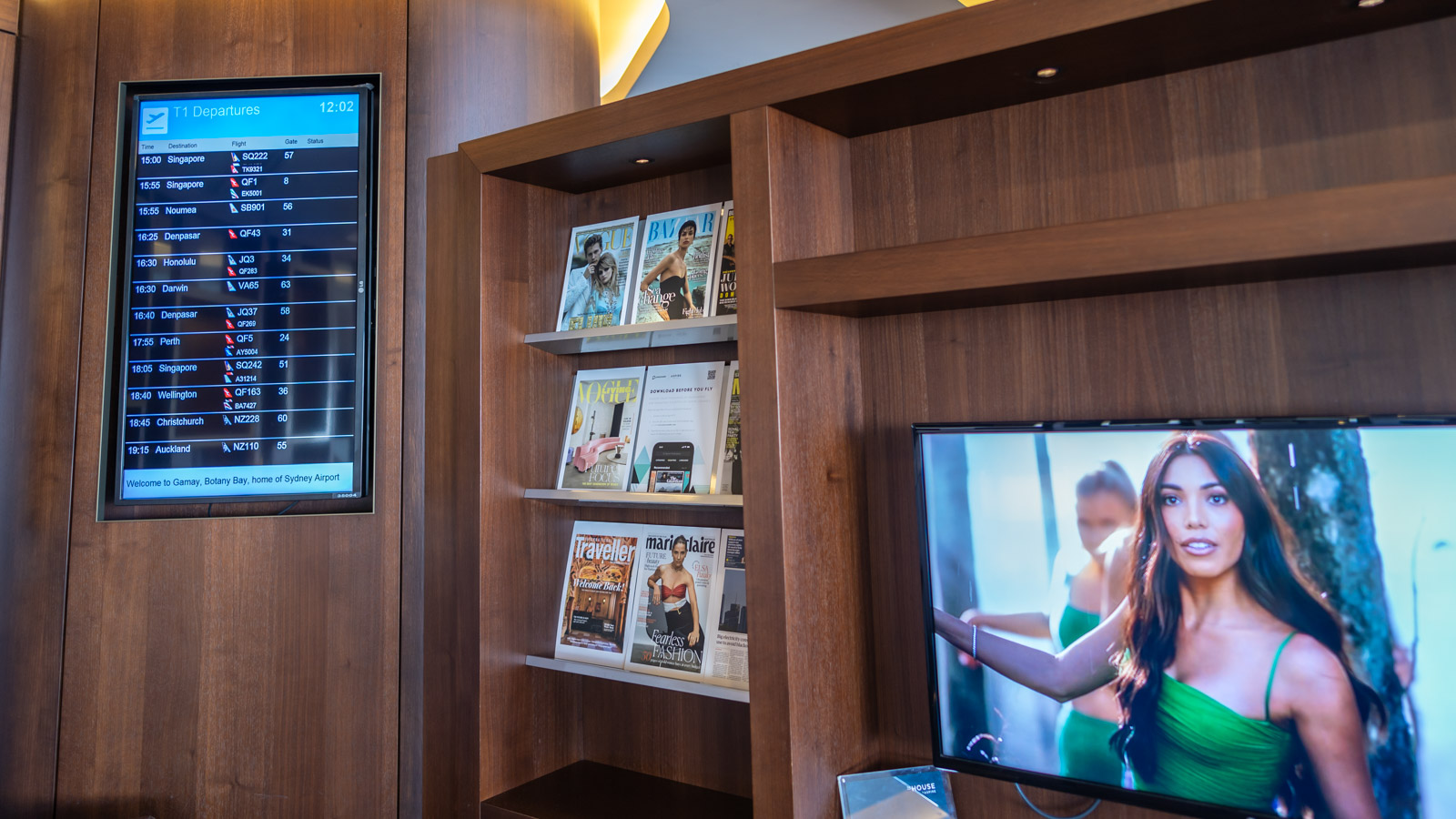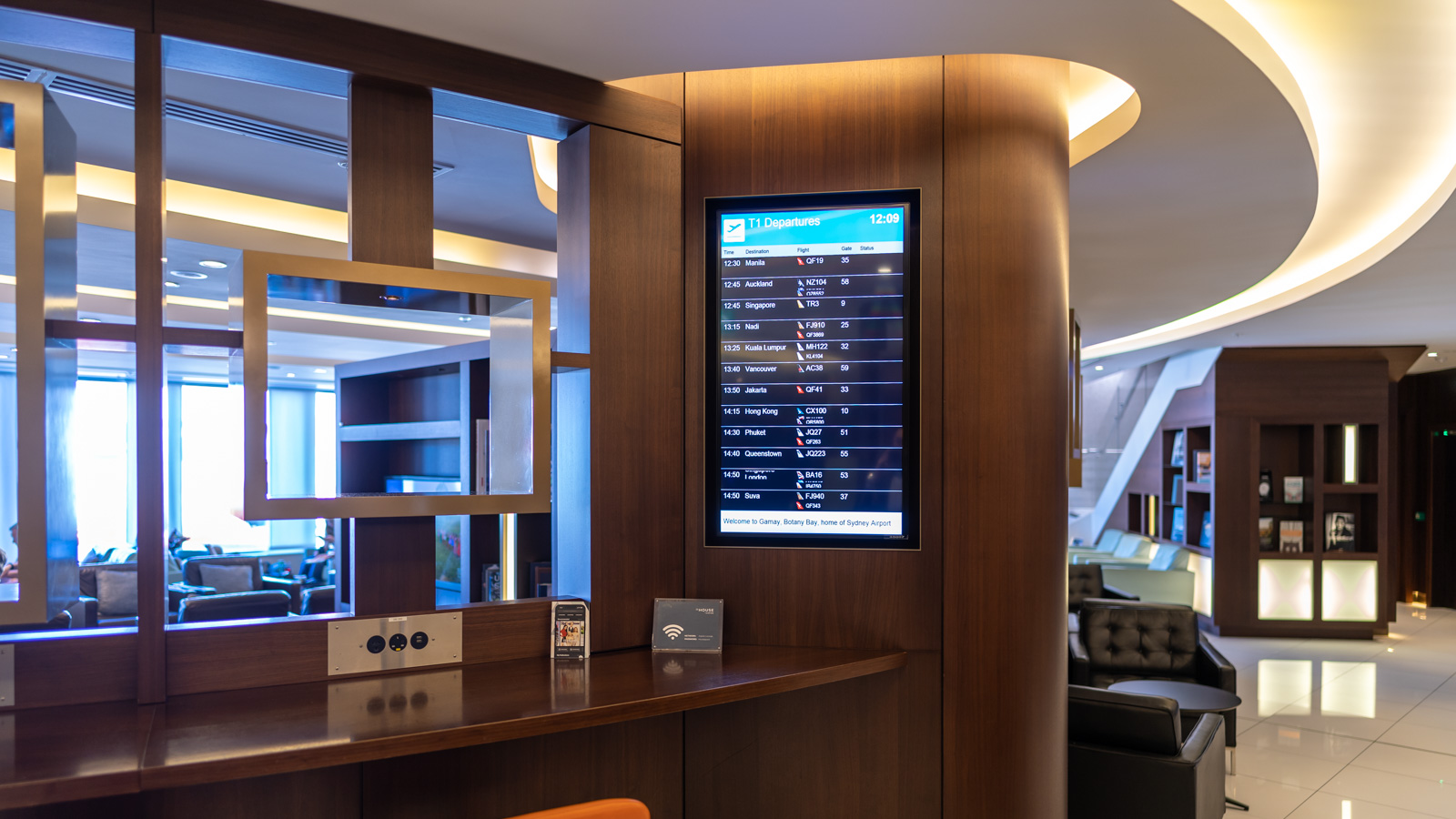 Lounge access options
Class of travel: First and Business Class travellers on Etihad and British Airways
Airline frequent flyer status: Elite frequent flyer members (Gold and higher) of Etihad Guest or British Airways Executive Club when travelling with the relevant airline
Alliance/partner frequent flyer status: oneworld Sapphire or Emerald members (e.g. Qantas Gold, Platinum) when travelling on British Airways. Velocity Gold and Platinum have access when flying Etihad.
Lounge membership: Priority Pass and DragonPass members can currently enter for free. A $20 co-payment applies for a la carte dining, premium alcohol and shower facilities.
Day pass: Pre-book entry from AU$66 per person online with Executive Lounges. An additional charge may apply for walk-up entries.
Summing up: our take
Overall, The House at Sydney International Airport is a great place to kick off your journey. It has ample seating, great food options, a room to play for the kids and views across the apron.
The buffet options are limited, but quite delicious and prepared to a high standard. Finally, the bar and shower facilities are amongst the best I've seen for a Business Class-standard lounge in Australia.
If you have free entry through British Airways, I'd definitely choose The House over the Qantas International Business Lounge. (Of course, the balance changes if you also have access to the awesome International First Lounge, which would be my pick instead).
And if you're entering through a lounge membership program such as Priority Pass – which comes for free with certain cards such as the Amex Platinum card – The House is worth a visit. There is a $20 co-payment to access premium alcohol and shower facilities, though that charge will also include a la carte dining when it returns.
The House lounge, Sydney
was last modified:
August 8th, 2022
by