---
COVID-19 Update: Qantas' international network is severely impacted until mid-2021 at the earliest. This includes suspension of flights and aircraft swaps, including the grounding of a majority of its A380 fleet. Further information can be found in this guide.
---
How to use your Qantas Points to get to Europe
was last modified:
March 28th, 2020
by
I'm sure that many Point Hacks readers have a dream goal to fly to Europe in Business or First Class — after all, that's a journey that usually takes around 24 hours each way and isn't going to be all that comfortable in Economy, no matter how good the airline is.
Qantas Frequent Flyer has many airline partners, both within and outside the oneworld alliance. Many of these airlines offer connecting flights from Australia to Europe. In this guide, we show you all the different options you have when it comes to redeeming your Qantas Points for a European holiday.
How many Qantas Points do I need?
This is the most important factor to consider, of course. Without having enough Qantas Points, you might not be able to book the cabin or airline of your choice. In general, Qantas, Emirates and American Airlines share one band of pricing, while all other airlines share another band.
Other partner airlines for Australia-Europe trips include British Airways, Cathay Pacific, China Airlines, China Eastern, El Al, Finnair, Japan Airlines, Malaysia Airlines, Qatar Airways and Sri Lankan Airlines. Air France and KLM also partnered with Qantas in 2019.
Here is a quick reference of how many Qantas Points you need for a one-way trip, per-person, on the most direct routings, but excluding taxes.
From Eastern Australia to Europe, one-stop flights


Economy
Premium
Economy
Business
First
Qantas, Emirates, American Airlines
55,200
108,400
144,600
216,900
Other Partner Airlines
66,200
124,800
159,000
227,500
Two or more non-QF oneworld airlines
75,600
141,600
180,000
258,600
'Eastern Australia' includes Sydney, Melbourne, Brisbane, Adelaide and Canberra. If you're flying with Qantas or Emirates to Europe, domestic and regional connecting flights on Qantas and QantasLink can be included for no additional Qantas Points cost.
From Western Australia to Europe, one-stop or non-stop flights


Economy
Premium
Economy
Business
First
Qantas & Emirates
51,200
94,900
126,500
189,800
Other Partner Airlines
61,500
109,000
139,200
199,300
Two or more non-QF oneworld airlines
60,400
118,000
150,000
215,500
'Western Australia' predominantly includes departures from Perth, which also happens to include Qantas' popular Perth-London non-stop Dreamliner route.
If you're flying with Qantas or Emirates to Europe from Perth, domestic and regional connecting flights on Qantas and QantasLink less than 540 miles in length can be included for no additional Qantas Points cost (such as Geraldton or Kalgoorlie).
Turning it into a round-the-world trip
We won't cover it in depth here, but if you had enough Qantas Points for a return trip to Europe, then you probably have enough to fly 'around the world' for practically the same amount of points!
Oneworld award
Economy
Premium
Economy
Business
First
Qantas & Emirates
132,400
249,600
318,000
455,000
This means you could still fly to Europe, but perhaps add on trips to the USA or Asia in the same booking, and pay the same flat rate overall. The main catch is you can only fly on oneworld airlines, which excludes Emirates.
What airlines can I fly?
In this section, we will go over some of the example routings you can use to get to Europe with Qantas and its partner airlines. The first five airlines below are those that have the largest presence throughout Australia. The rest are more specialised cases that tend to only have flights to Sydney and/or Melbourne.
Qantas
Qantas has two routes to Europe — QF1/2 on Sydney-Singapore-London (Airbus A380 with First Class) and QF9/10 on Melbourne-Perth-London (Boeing 787). While this might be the most natural redemption to make with Qantas Points, it's actually very difficult to book for most people.
Reward seat availability is very hard to find in Business and First Class. As one of Qantas' most popular routes, you will struggle to find even one reward seat in those premium cabins without having Gold or Platinum frequent flyer status. Taxes are also high.
One trick that Platinum, Platinum One and Chairman's Lounge members have is that they can call up Qantas and request additional reward seats to be released on QF-operated and coded flights. This is completely up to the discretion of the airline and loosely depends on how many discount tickets there are in your desired travel class.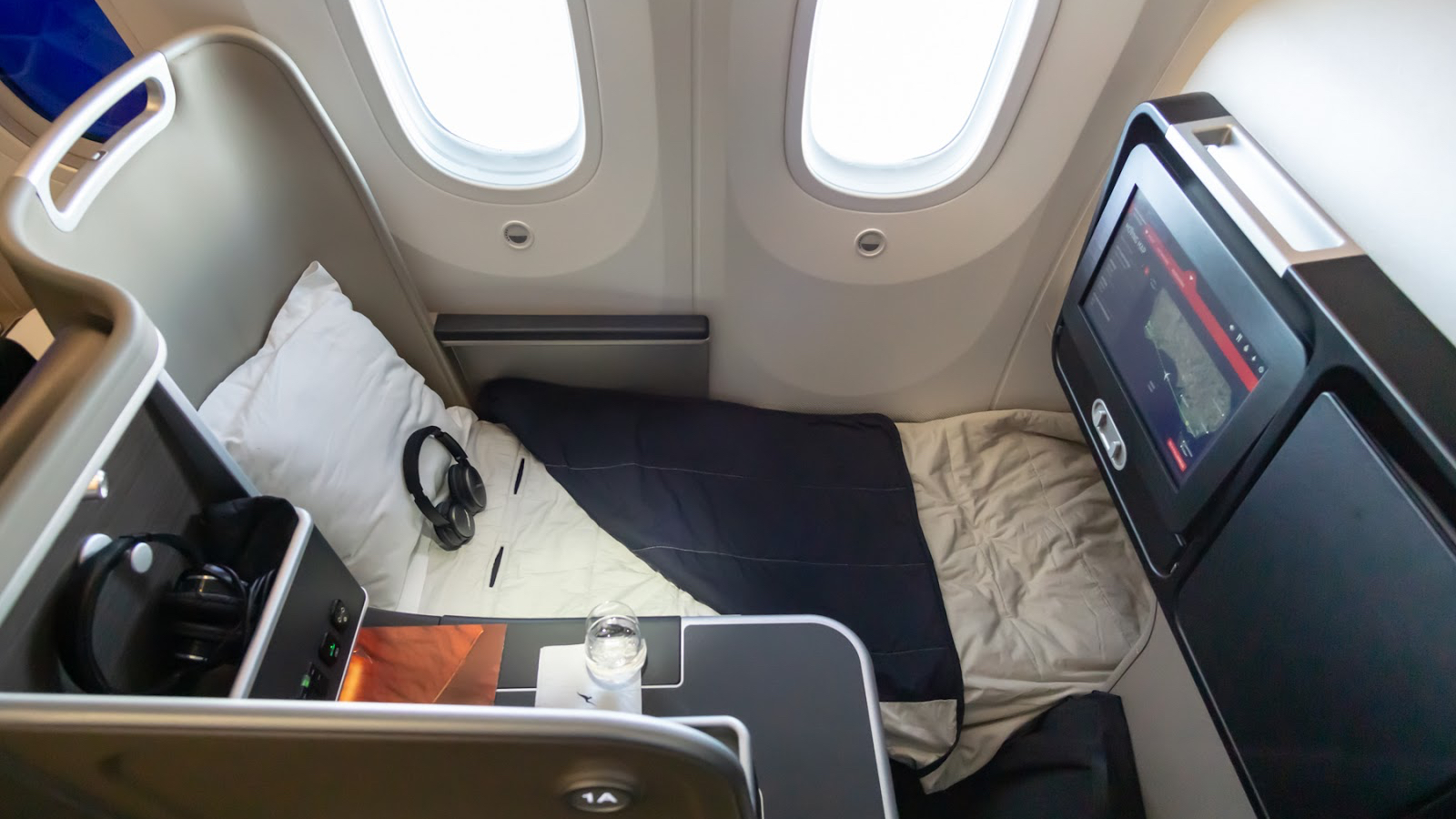 Emirates
Emirates has many more flights than Qantas out of Australia and into many different European cities, so award seat availability is easier to find (though still very restricted during peak periods).
You can depart from Perth, Adelaide, Brisbane, Sydney and Melbourne to Dubai. See the Emirates Route Map for all European destinations.
Qatar Airways
Another Middle East carrier is Qatar Airways, flying out of Perth, Adelaide, Canberra, Sydney and Melbourne to Doha, before connecting onwards to many European destinations.
This may be an aspirational redemption for many travellers as Qatar Airways' Qsuites Business Class is an outstanding product.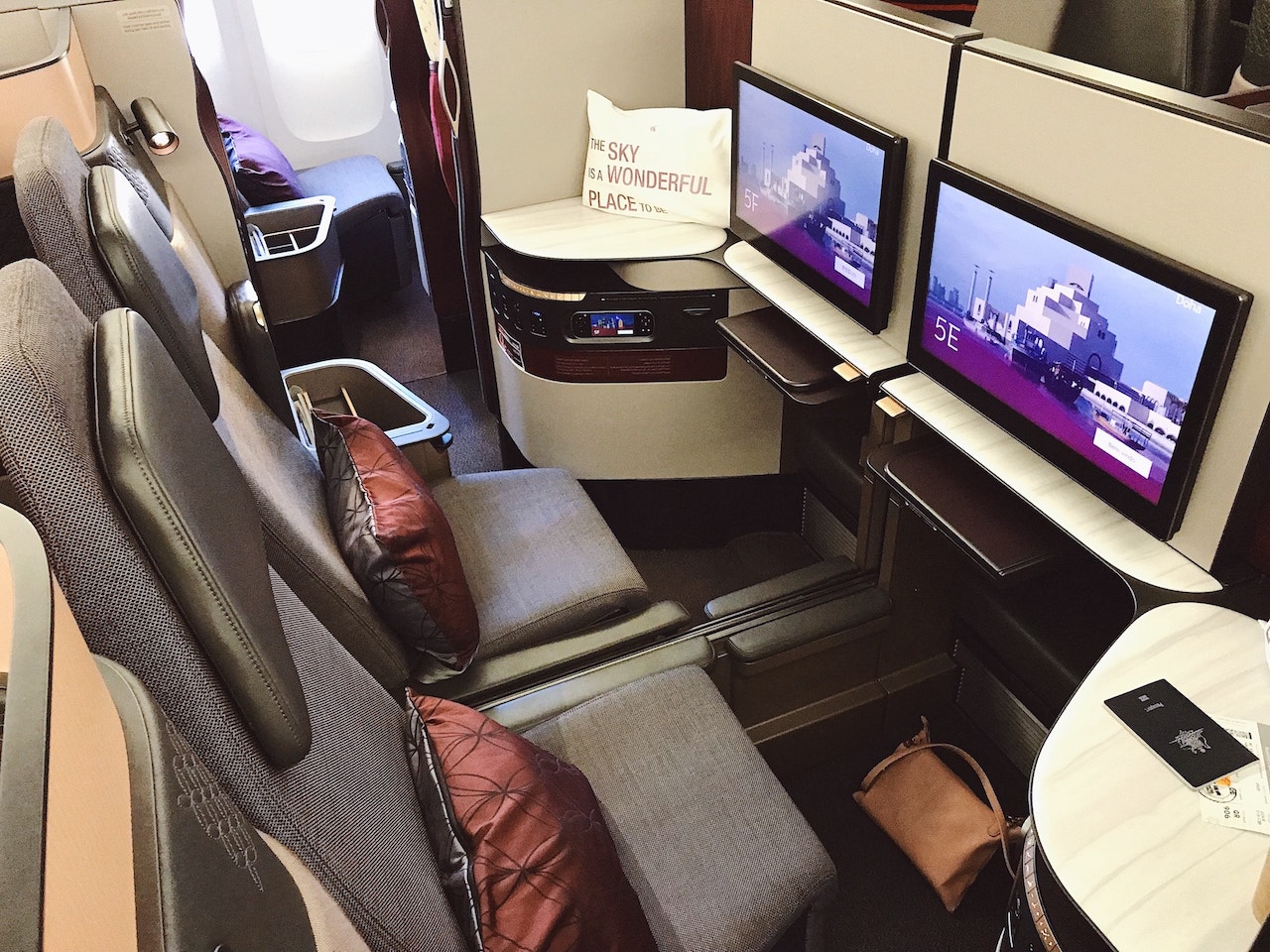 Cathay Pacific
Cathay Pacific flies from Sydney, Melbourne, Brisbane, Adelaide and Perth. From Hong Kong, you can fly to 13 major cities across Europe including London, Paris, Rome, Zürich and Amsterdam.
The airline is especially renowned for the quality of its First and Business Class lounges in Hong Kong and some other outstation cities.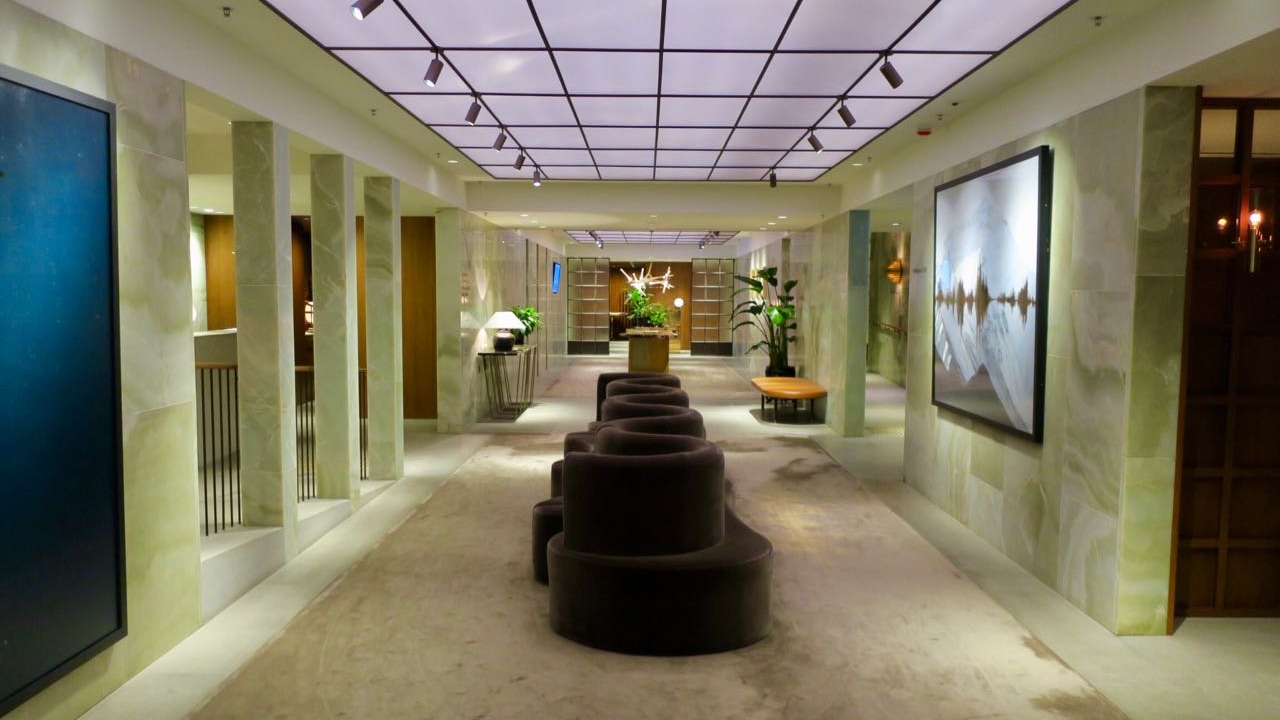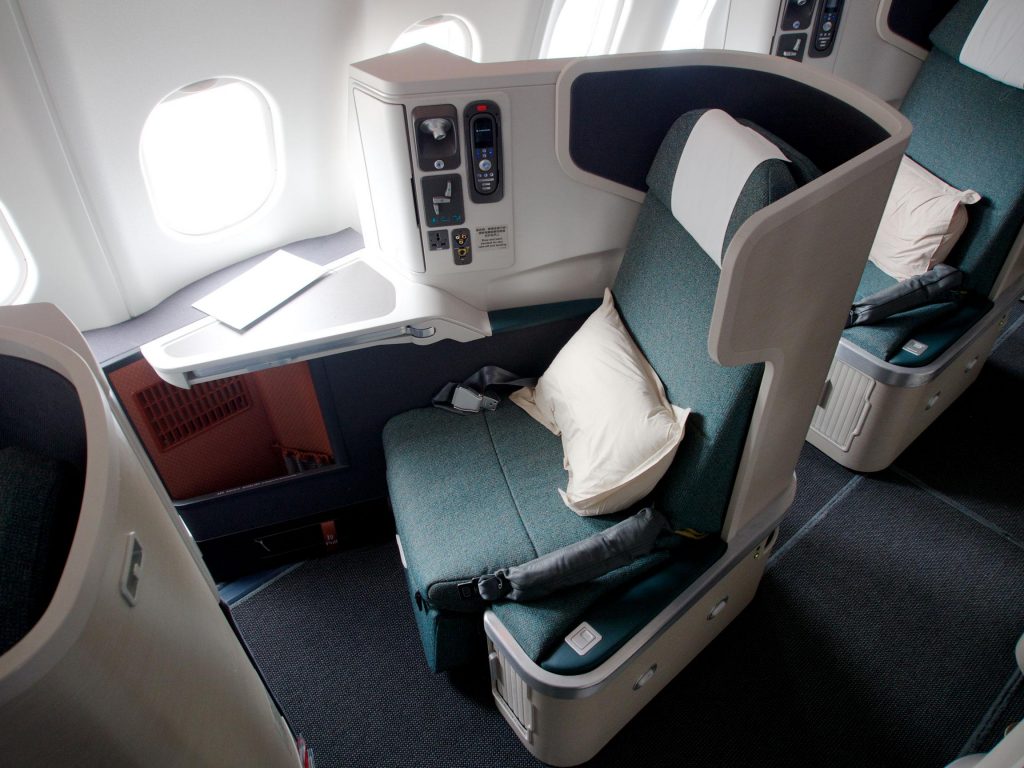 Malaysia Airlines
Malaysia operates flights from Sydney, Melbourne, Brisbane, Adelaide and Perth to Kuala Lumpur. Its sole European destination is now London.
Other partner airlines
These partner airlines have a much smaller footprint in Australia, but some travellers might still be able to book them with Qantas Points to fly to Europe.
British Airways: BA only flies from Sydney to London via Singapore. From London, almost all of Europe is reachable, of course.
Air France: You can now use your Qantas Points on Air France, which flies from Singapore and Hong Kong to Paris.
KLM: You can now use your Qantas Points on KLM, which flies from Singapore and Hong Kong to Amsterdam.
Japan Airlines: From Sydney and Melbourne to Tokyo (Narita), then onwards to Helsinki, Paris, Frankfurt and London.
Finnair: They don't fly to Australia, but you can connect to Finnair flights in Singapore or Hong Kong. From their hub in Helsinki, you can access most of Europe on shorter flights.
SriLankan: Melbournians can fly SriLankan to Colombo, then connect to London.
El Al: The flag carrier of Israel is trialling flights from Melbourne to Tel Aviv in 2020. You would be able to connect through many European destinations afterwards.
China Eastern: This non-oneworld Qantas Partner flies to Shanghai from Melbourne and Sydney year-round. Brisbane is a seasonal destination and Perth is currently being trialled. From Shanghai, you could fly to London, Moscow, Paris, Rome, Amsterdam, Frankfurt and Madrid.
China Airlines: Another non-oneworld Qantas partner, China Airlines connects Taipei to Sydney, Melbourne and Brisbane. European destinations include London Gatwick, Vienna, Rome and Amsterdam.
Mixing and matching flights — case study
A problem with the Qantas booking engine is that it will only show you the most direct options, even if it means missing out on your desired travel class (this is especially a big problem for Premium Economy, Business and First Class searches).
As a real-life example, I personally wanted to fly from Perth to London in Qatar Airways Qsuites. I wasn't able to find two Business Class seats with Qatar Airways on any of my travel dates.
Instead, I looked at a Multi-city option and broke my journey into Perth-Doha and Doha-London.
Doing it this way, I could fly Malaysia Airlines Business Class from Perth to Kuala Lumpur, then connect to Qatar Airways Qsuites to Doha.
For the second leg of the multi-city, I could choose any Doha-London flight with Business Class availability. This is the itinerary I ended up with, which cost 150,000 Qantas Points per person plus taxes (oneworld reward table pricing).
While not the best itinerary, it shows that it's possible to find Business Class availability to Europe through some creative searching, even if the first page of results doesn't show anything.
My plan is to keep checking for availability to go Perth-Doha-London in Qatar Airways Business Class all the way. Doing so removes Malaysia Airlines from the itinerary and changes the pricing of the route from 150,000 Qantas Points down to 139,200 Qantas Points.
This means I'll get a small refund of points after taking into account the 5,000 points change fee, and also trims a few hours off the travel time while still experiencing Qatar Airways Qsuites on one of the flights (and the still-excellent Airbus A380 on the other).
Meanwhile, I still have a confirmed booking I'm happy to take if nothing else pops up. As we often mention at Point Hacks, being flexible is the key to getting the most out of your points.
Related articles
What are your strategies for using Qantas Points on flights to Europe from Australia?

How to use your Qantas Points to get to Europe
was last modified:
March 28th, 2020
by