Undoubtedly, many Point Hacks readers with Qantas Points have a dream goal to fly to Europe in Business or First Class. After all, that's a journey that usually takes around 24 hours each way. It's not going to be all that comfortable in Economy, no matter how good the airline is.
Qantas Frequent Flyer has many airline partners, both within and outside the oneworld alliance. Many of these airlines offer connecting flights from Australia to Europe. In this guide, we show you all the different options you have when it comes to redeeming your Qantas Points for a European holiday.
---
UPDATE May 2022: Due to pent-up travel demand in 2022, there aren't many Business or First reward seats between Australia and Europe left for the rest of the year. Start planning your trip in 2023 or fly from Asia for the best results.
---
How many Qantas Points do I need?
This is the most important factor to consider, of course. Without having enough Qantas Points, you might not be able to book the cabin or airline of your choice. Qantas and American Airlines reward seats are cheaper in points, while all other partner airlines are slightly more expensive.
Other partner airlines for Australia-Europe trips include British Airways, Cathay Pacific, China Airlines, China Eastern, El Al, Emirates, Finnair, Japan Airlines, Malaysia Airlines, Qatar Airways and Sri Lankan Airlines. Air France and KLM also partnered with Qantas in 2019.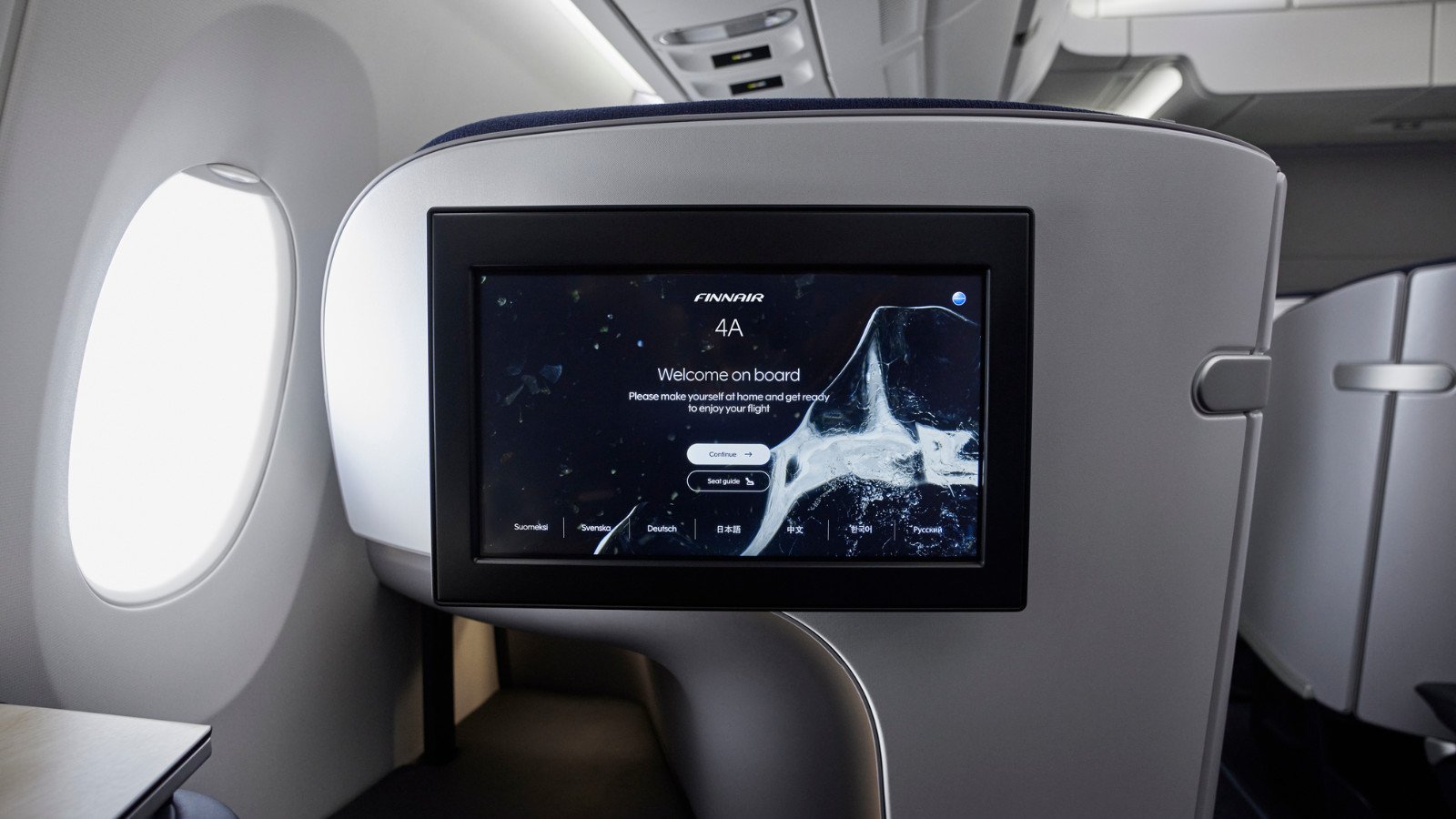 Here's how many Qantas Points you need for a one-way trip, per person on the most direct routings:
From Eastern Australia to Europe, one-stop flights


Economy
Premium
Economy
Business
First
Qantas, American Airlines
55,200
108,400
144,600
216,900
Other Partner Airlines
66,200
124,800
159,000
227,500
Two or more non-QF oneworld airlines
75,600
141,600
180,000
258,600
'Eastern Australia' includes Sydney, Melbourne, Brisbane, Adelaide and Canberra. If you're flying with Qantas or Emirates to Europe, domestic and regional connecting flights on Qantas and QantasLink can be included for no additional Qantas Points cost.
From Western Australia to Europe, one-stop or non-stop flights


Economy
Premium
Economy
Business
First
Qantas
51,200
94,900
126,500
189,800
Other Partner Airlines
61,500
109,000
139,200
199,300
Two or more non-QF oneworld airlines
60,400
118,000
150,000
215,500
'Western Australia' predominantly includes departures from Perth, which also happens to include Qantas' popular Perth-London non-stop Dreamliner route.
If you're flying with Qantas or Emirates to Europe from Perth, domestic and regional connecting flights on Qantas and QantasLink may be included for no additional Qantas Points cost (such as Geraldton or Kalgoorlie).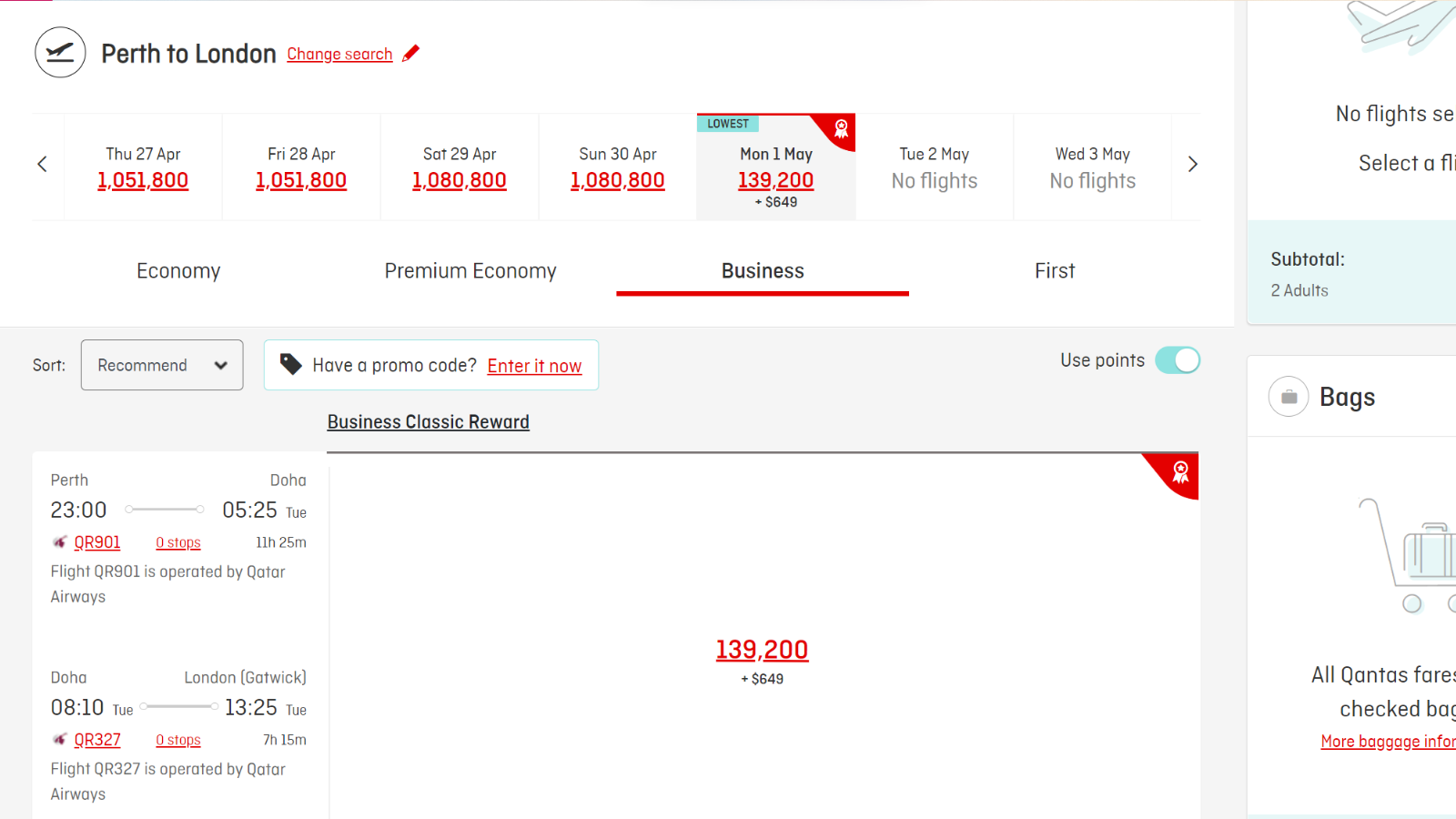 Sweet spot: From Perth to Rome, Vienna, Venice
A few cities towards the southern end of Europe, including Rome, Vienna and Venice, are in a 'sweet spot' from Perth! You'll pay less in points to fly there, due to the reduced distance.


Economy
Premium
Economy
Business
First
Qantas (Perth-Rome direct)
41,900
81,300
108,400
N/A
Emirates, Qatar Airways (via Dubai or Doha)
50,300
93,500
119,200
170,800
Turning it into a round-the-world trip
We won't cover it in depth here, but if you have enough Qantas Points for a return trip to Europe, then you probably have enough to fly 'around the world' for practically the same amount of points!
Oneworld award
Economy
Premium
Economy
Business
First
Qantas & Emirates
132,400
249,600
318,000
455,000
This means you could still fly to Europe, but perhaps add on trips to the USA or Asia in the same booking, and pay the same flat rate overall. The main catch is you can only fly on oneworld airlines, which excludes Emirates.
Read more about the Qantas Oneworld Classic Reward (can be used around the world) →
Ad – Scroll down to continue reading.Minimum spend, terms & conditions apply.
What airlines can I fly?
In this section, we will go over some of the example routings you can use to get to Europe with Qantas and its partner airlines. The first five airlines below are those that have the most prominent presence throughout Australia. The rest are more specialised cases that tend only to have flights to Sydney and/or Melbourne.
1. Flying Qantas
Soon, Qantas will revert to its two pre-COVID routes to London. QF1/2 flies Sydney-Singapore-London, while QF9/10 tackles Melbourne-Perth-London. (At the time of writing, Darwin is used as a stopover instead of Perth or Singapore. But this will change by June 2022).
Qantas is also launching a new seasonal Sydney-Perth-Rome route from 22 June 2022, which flies 3-times weekly during the peak Nothern Hemisphere summer.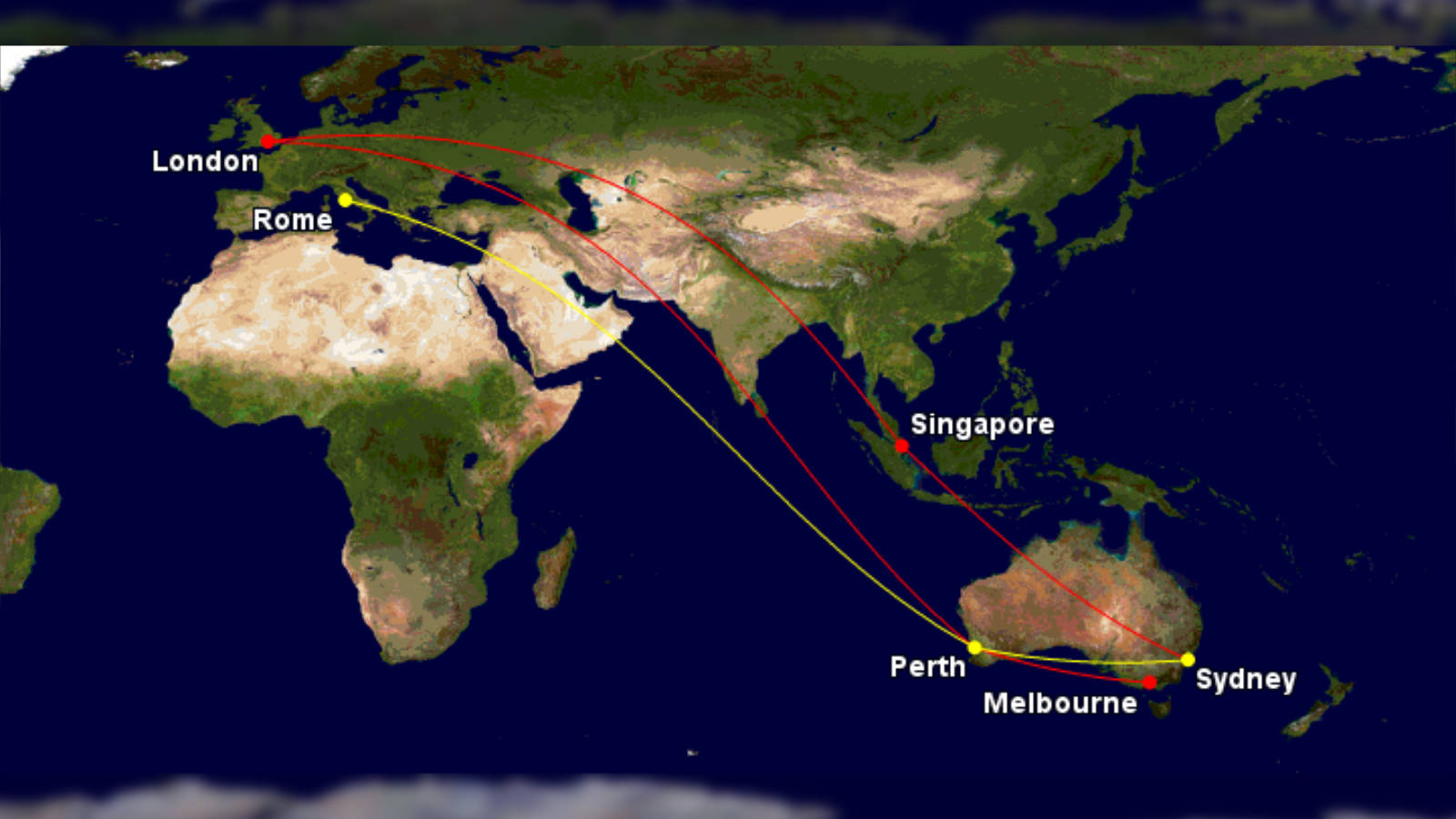 While you'd think Qantas flights are the easiest option to book with Qantas Points, that's not the case.
Reward seat availability is very hard to find in Business and First Class. As one of Qantas' most popular routes, you will struggle to find even one reward seat in those premium cabins without having Gold or Platinum frequent flyer status. Taxes are about A$500 each way as well.
One trick that Platinum, Platinum One and Chairman's Lounge members have is that they can call up Qantas and request additional reward seats to be released on QF-operated and coded flights. This is completely up to the discretion of the airline and the success rate for London flights still isn't that great.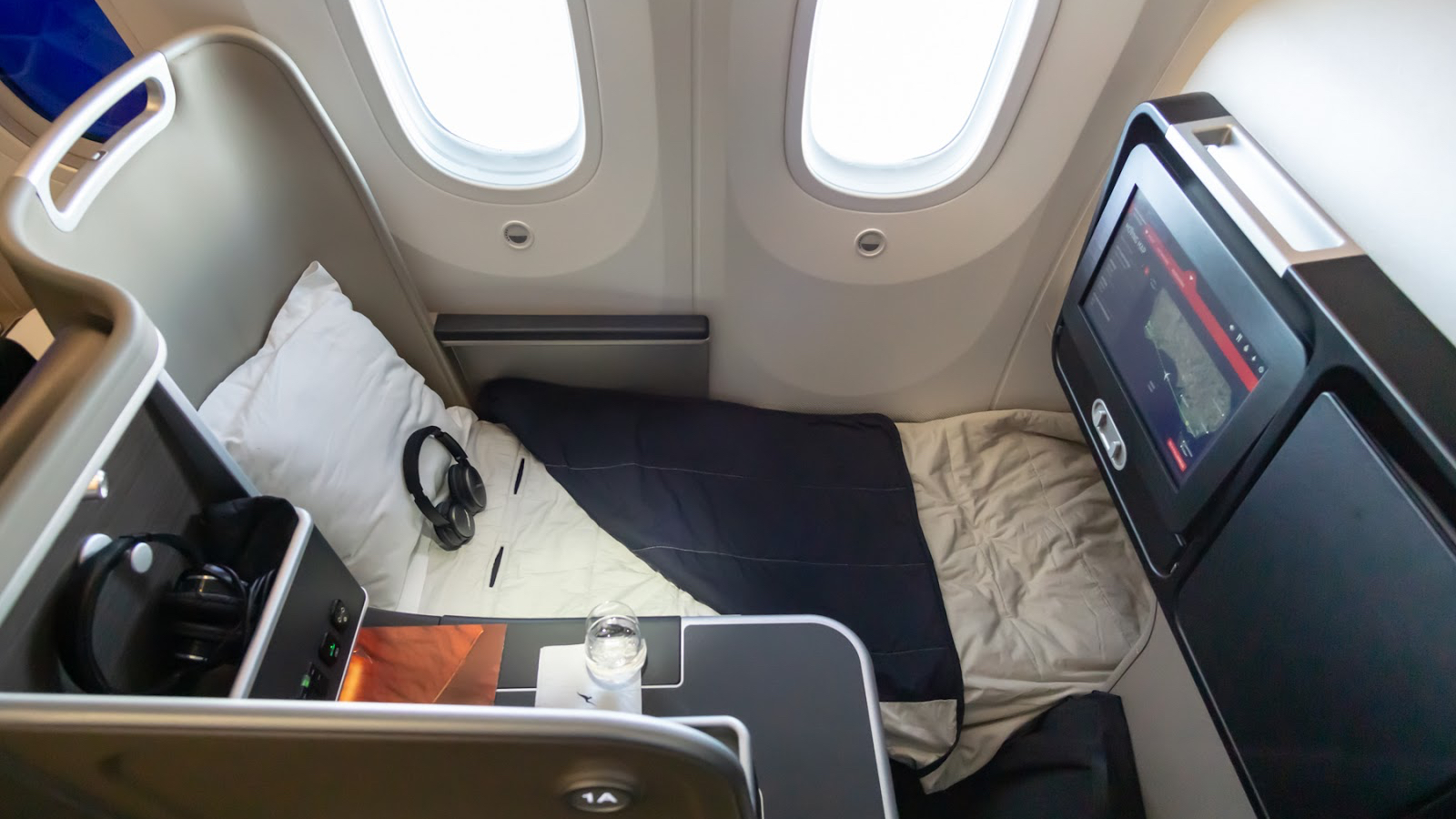 2. Flying Emirates
Emirates has many more flights than Qantas out of Australia and into many different European cities, so reward seat availability is easier to find (though still very restricted during peak periods, and through the rest of 2022).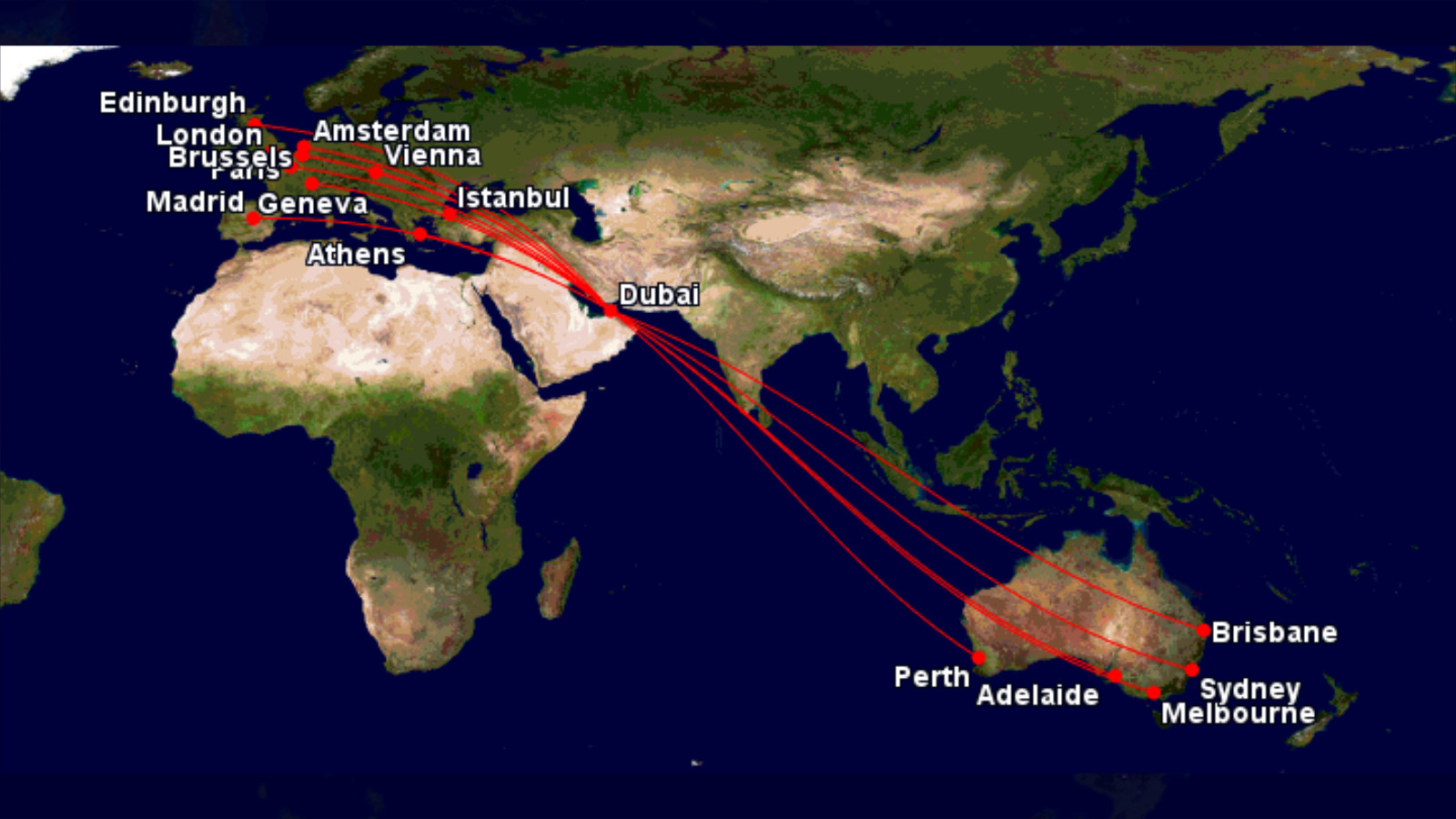 You can depart from Perth, Brisbane, Sydney and Melbourne to Dubai. See the Emirates Route Map for all European destinations. Emirates used to fly to Adelaide, but the airline hasn't indicated when that route will return.
All flights feature First Class, though the Airbus A380s go one extra with inflight showers and an onboard bar! But note that Emirates' carrier charges are currently amongst the highest in the industry.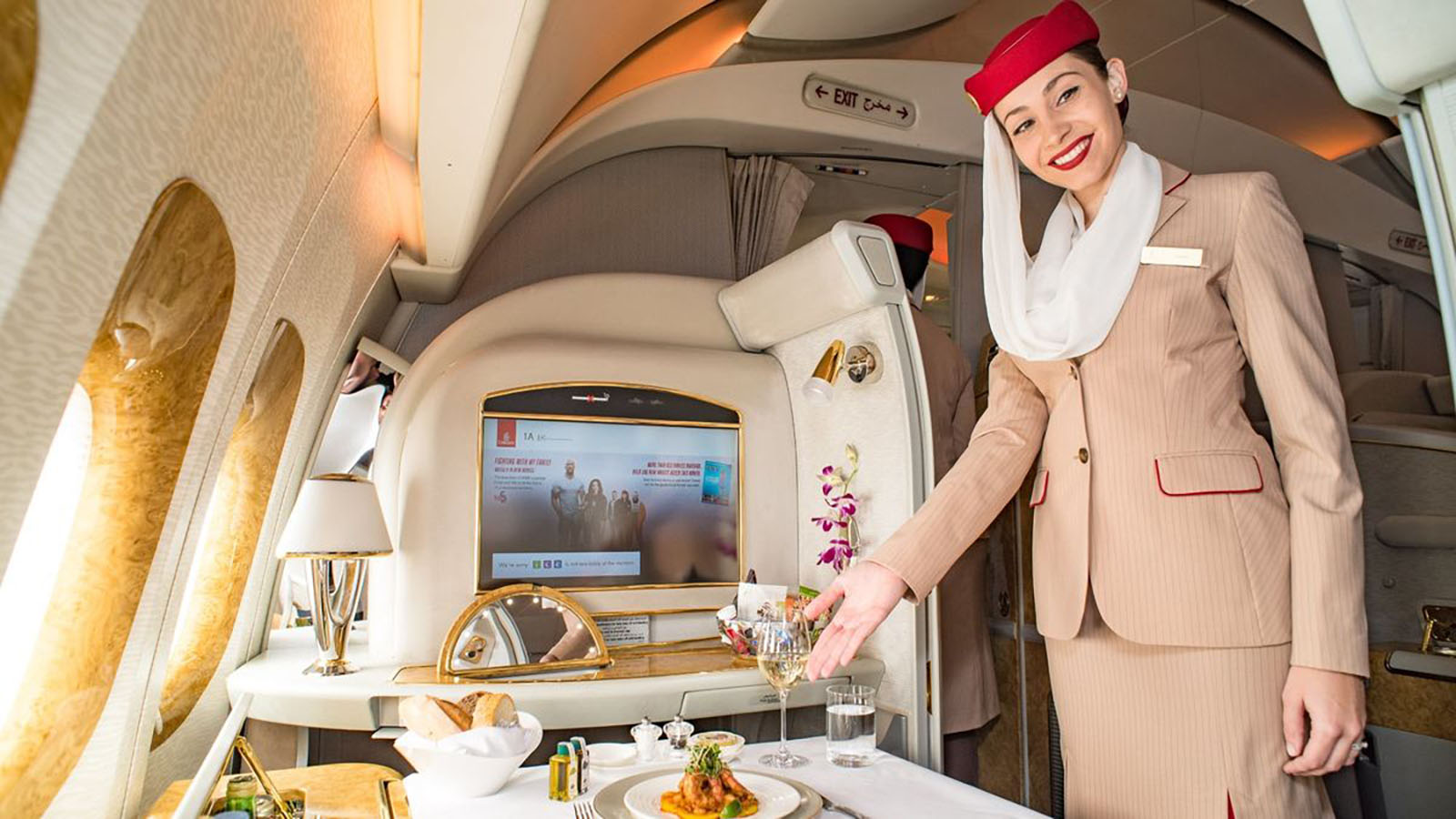 3. Flying Qatar Airways
Another Middle East carrier is Qatar Airways, flying out of Perth, Adelaide, Brisbane, Sydney and Melbourne to Doha, before connecting onwards to many European destinations.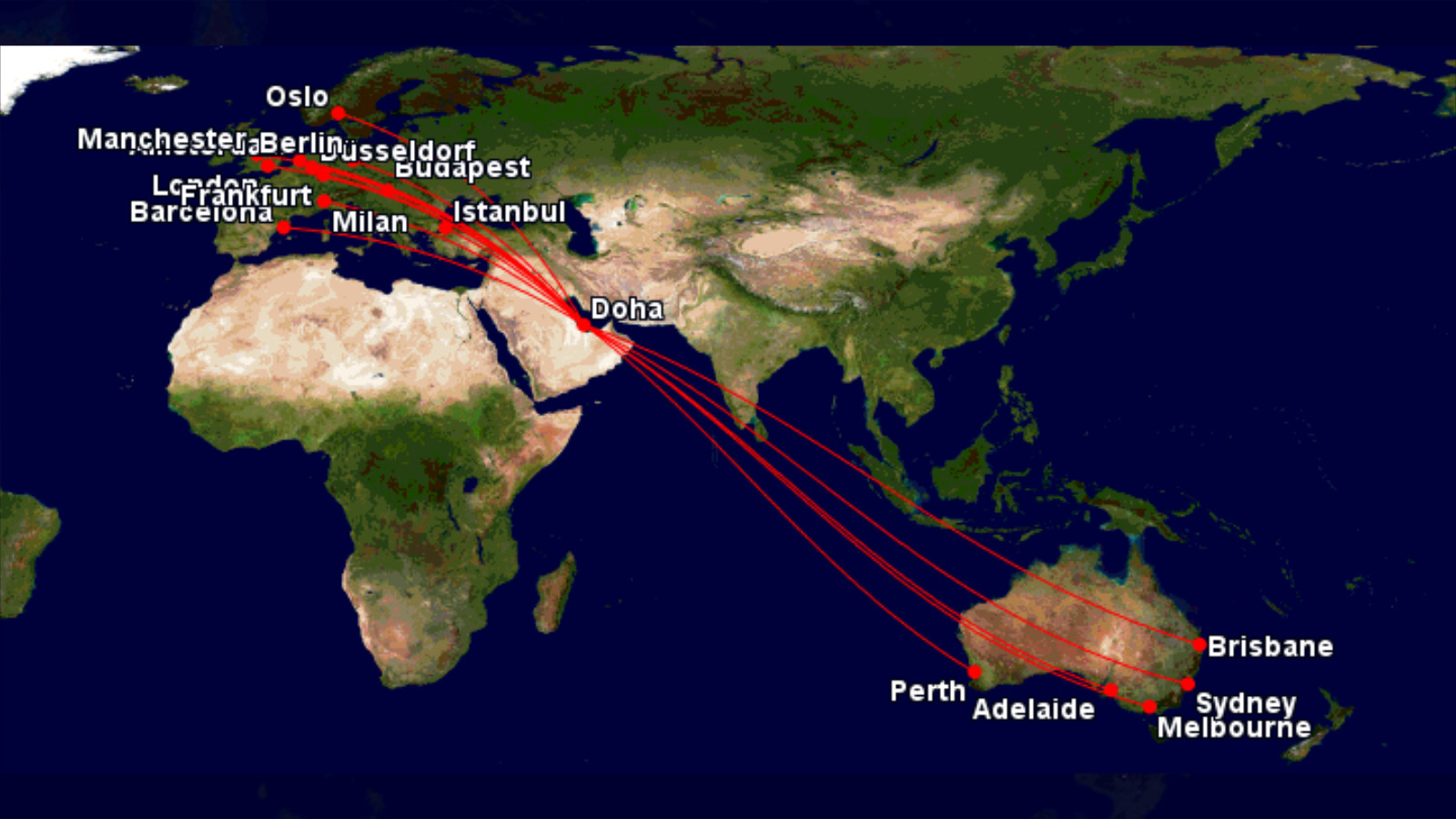 This may be an aspirational redemption for many travellers as Qatar Airways' Qsuites Business Class is an outstanding product. Since March 2022, Qatar Airways has reliably been releasing two Business and First (where offered) reward seats on most flights between Australia and Europe.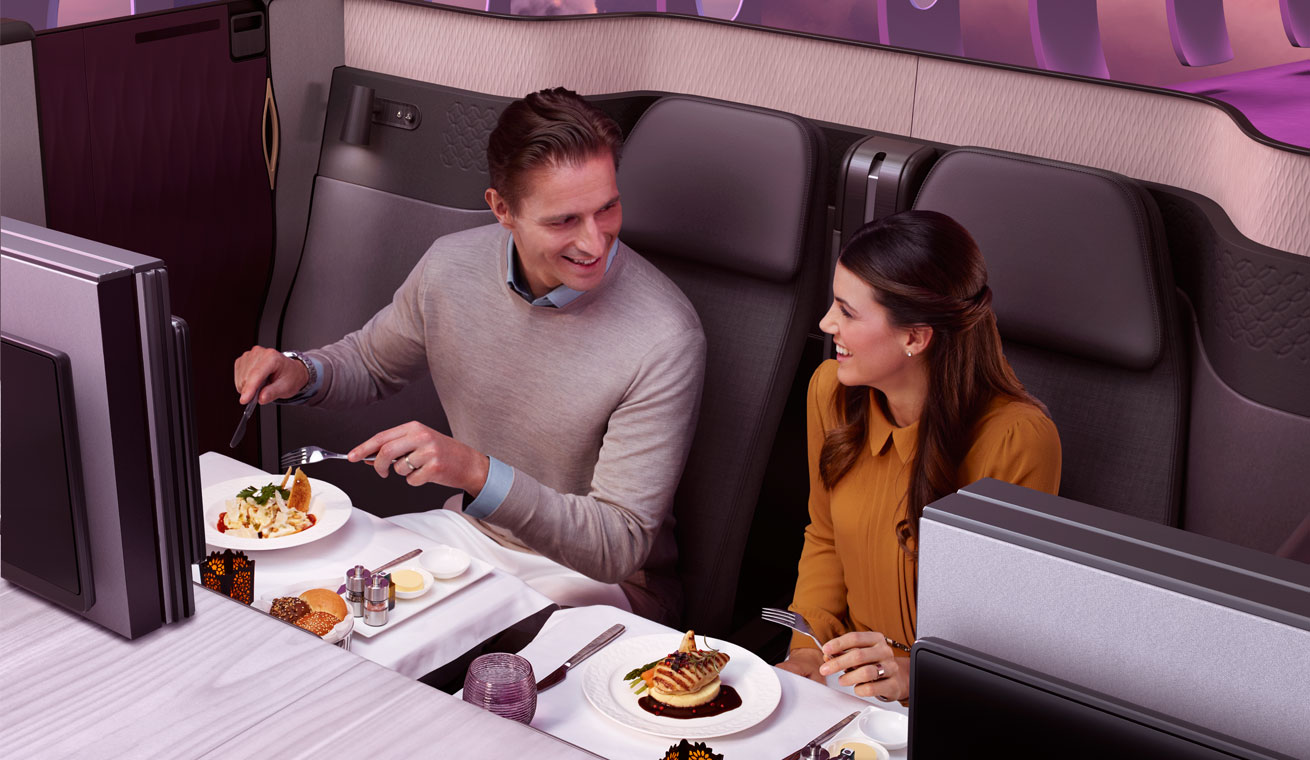 4. Flying Malaysia Airlines
Malaysia operates flights from Sydney, Melbourne, Brisbane and Perth to Kuala Lumpur, though on a reduced schedule. Its sole European destination is now London. The carrier did fly to Adelaide (which we've retained in the route map), but those flights are yet to return as well.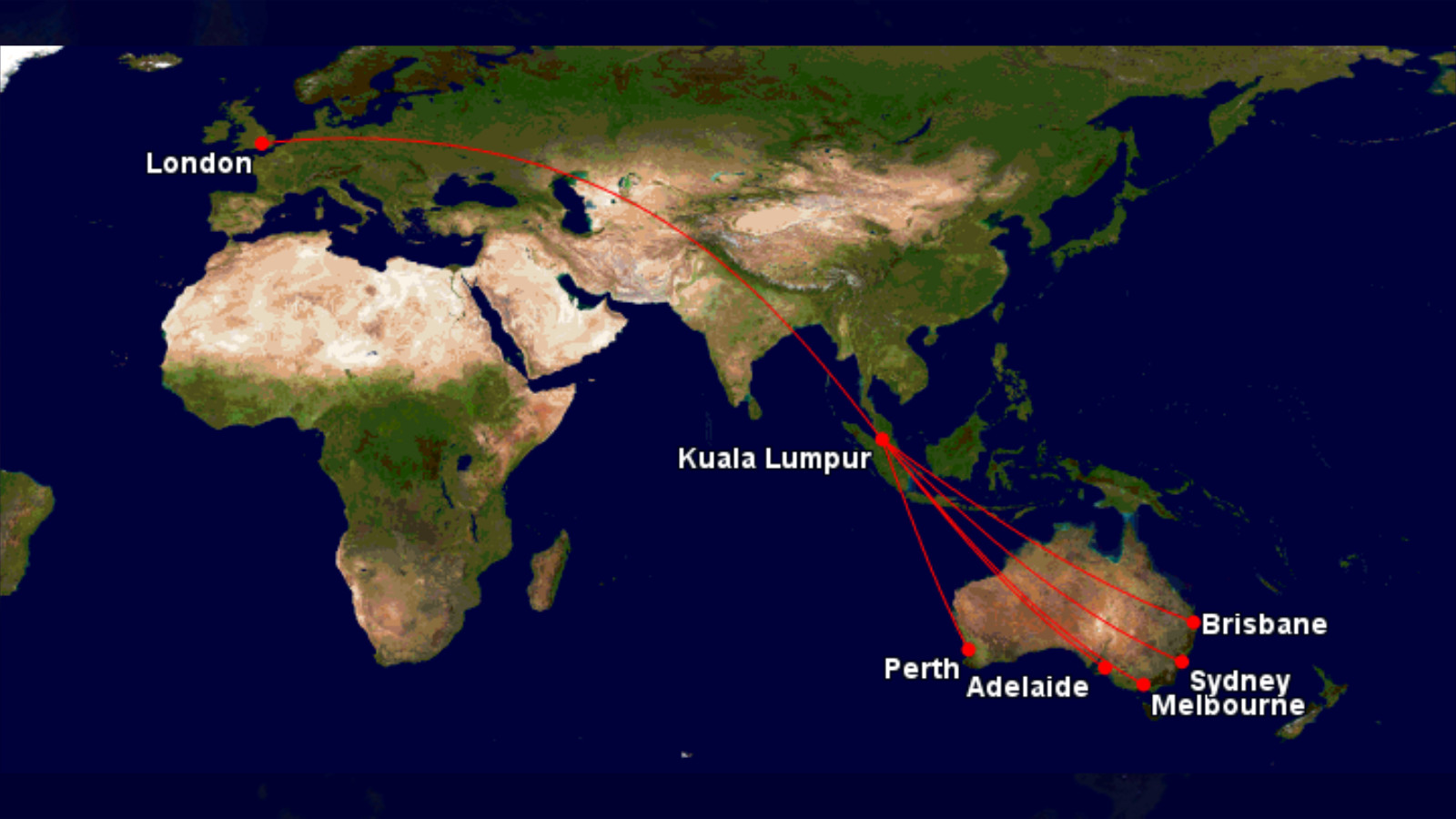 As long as you book on the Airbus A330 out of Australia, you'll enjoy a lief-flat bed experience all the way. Malaysia Airlines operates the modern Airbus A350 from Kuala Lumpur to London, which ensures a comfortable ride.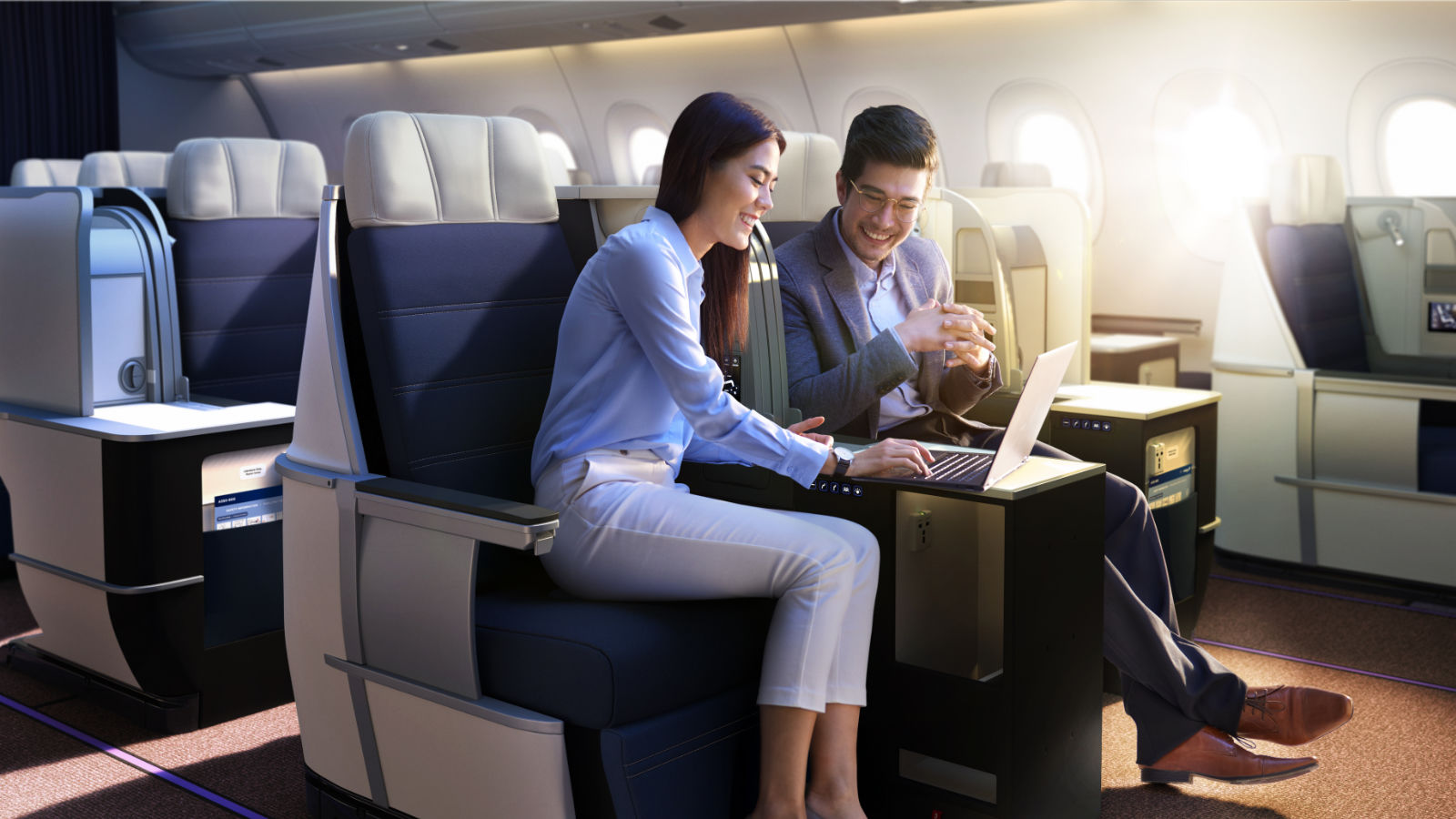 5. A note on flying Cathay Pacific
Cathay Pacific previously had a substantial European network from Hong Kong. Unfortunately, strict COVID-19 related requirements at the airline's hub have dramatically reduced the flight schedule. You can see Cathay Pacific's upcoming flight schedule here.
It's a pity because the airline is especially renowned for the quality of its First and Business Class lounges in Hong Kong and some other outstation cities. It's possible to book reward seats from Australia to Europe on Cathay Pacific. But at this stage, we suggest you hold off until Hong Kong reopens for transit passengers and stays that way.
We'll update this section again when Cathay Pacific becomes a viable option for Qantas Points.
Other partner airlines
These partner airlines have a much smaller footprint in Australia, but some travellers might still be able to book them with Qantas Points to fly to Europe.
British Airways: BA only flies from Sydney to London via Singapore. From London, almost all of Europe is reachable, of course.
Air France: You can now use your Qantas Points on Air France, which flies from Singapore and Hong Kong to Paris.
KLM: You can now use your Qantas Points on KLM, which flies from Singapore and Hong Kong to Amsterdam.
Japan Airlines: From Sydney and Melbourne to Tokyo, then onwards to Helsinki, Paris, Frankfurt and London. This airline is a popular choice in the Eastern States.
Finnair: They don't fly to Australia, but you can connect to Finnair flights in Singapore. From their hub in Helsinki, you can access most of Europe on shorter flights. Finnair doesn't have carrier charges, so you'll save a lot of money.
SriLankan: From Melbourne and Sydney, you can fly SriLankan to Colombo, then connect to London.
China Eastern: This non-oneworld Qantas Partner previously flew to Shanghai from Melbourne and Sydney year-round. Due to China's travel restrictions with COVID-19, we don't recommend booking China Eastern right now.
China Airlines: Another non-oneworld Qantas partner, China Airlines connects Taipei to Sydney, Melbourne and Brisbane. European destinations include London Gatwick, Vienna, Rome and Amsterdam.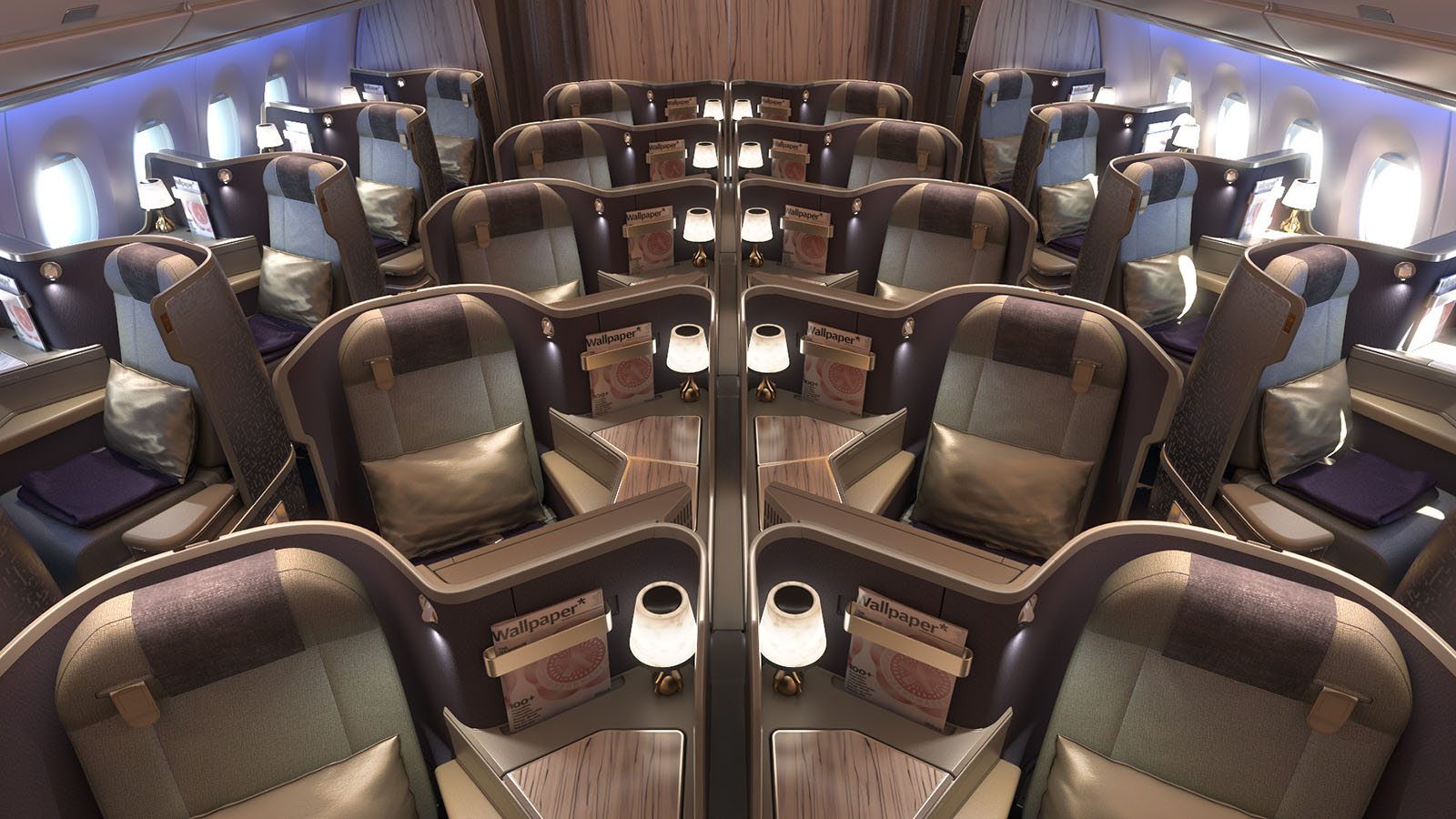 Summing up
There's no denying that the competition for Business reward seats to Europe is fierce right now. Realistically speaking, your best option with Qantas Points is to try to book as far out as possible. Partner airline flights aren't restricted by status, so it's a free-for-all.
Another strategy some savvy flyers use is to put Qantas Points towards flights to Asia, then book a discounted Business Class ticket originating out of there. This adds a layer of complexity, of course. But you can sometimes nab paid Business Class return fares on airlines such as Etihad, from around A$2,100 return – no looking for reward seats or paying extra taxes. Bali, Kuala Lumpur and Bangkok are three popular destinations to do this from.
Alternatively, you could book a cheaper flight to Asia with cash, and then use your points to fly to Europe from one of the many Asian cities that offer many connections to Europe.
But we're hopeful that dates in 2023 onwards will see an increase in reward seats being made available, as travel demand stabilises. And to see how I managed to secure a few bookings to Europe, check out my case study.
What are your strategies for using Qantas Points on flights to Europe from Australia?

How to use your Qantas Points to get to Europe
was last modified:
December 9th, 2022
by