This has been a crazy year for travel with frequent flyer points. Travel restrictions are dropping and borders are opening left, right and centre. And so many people are eager to use their points on premium reward seats to far-flung destinations, such as Europe.
It's simple economics, really. With demand this huge (including with paid cash fares) and reduced flight schedules, it can be quite difficult to use your points to fly in Business or First Class on longer routes right now.
I'm in the same boat as all of you, facing the same issues with searching. But over the last seven months, I started to put together some tentative travel bookings with points. And now, I've finally booked the last leg to complete two return trips to Europe in 2022 and 2023, for two people, in Business and First Class – on points.
How we're getting to Europe and back
I'm not going to lie – it's not an easy process. Flexibility is crucial. Most of my trips have been booked as soon as the seats are released, which is around 350 days out. But by playing the rules of the game, I'm walking away with two return bookings in Business or First Class on dates that work for me.
September 2022 trip summary
Perth to Vienna (via Dubai) in Emirates First Class.
Paris to Perth (via Doha) in Qatar Airways Qsuites Business Class.
March/April 2023 trip summary
Perth to London (via Doha) in Qatar Airways Qsuites Business Class.
Amsterdam to Perth (via Singapore) in Singapore Airlines Business Class.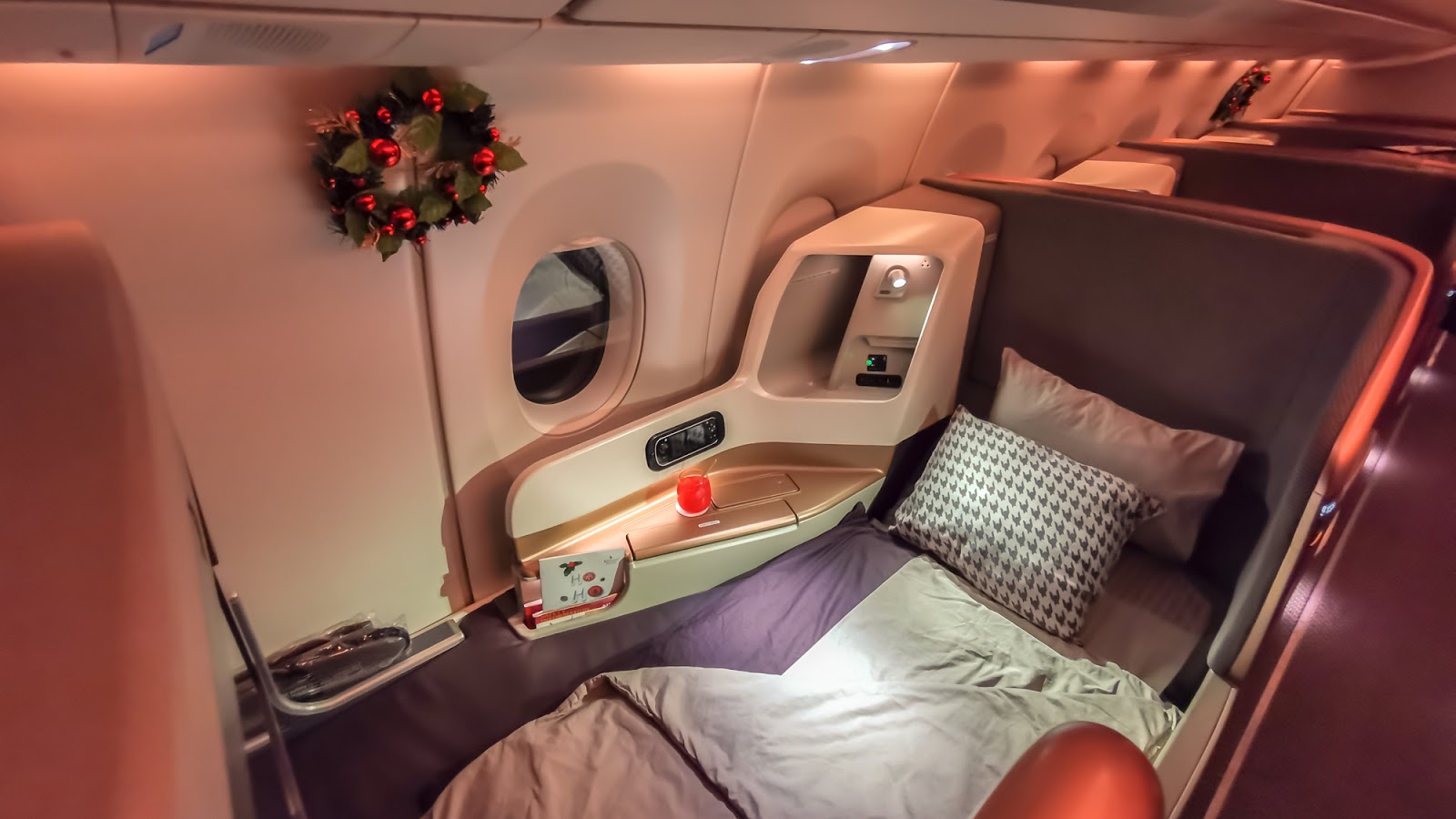 Points and taxes paid
For two trips and two people, we used 759,200 Qantas Points, 242,000 Velocity Points, 60 Qcredits, plus a grand total of AU$4,892 on taxes and one upgradeable flight.
You might wonder why we didn't opt to fly around the world in Business Class for 318,000 Qantas Points each. While we certainly considered it, ultimately we decided it would be too hard to make it work right now, between busy work lives and lingering COVID restrictions.
By booking two separate trips to Europe, we get to experience different cabins (including one trip in First Class) and have two holidays to look forward to. We certainly have no regrets!
Our starting points balances
We've both been saving up points for around three years to fund this trip – partially due to COVID-19 putting a stop to all our other travel plans. So at the time of booking, here's where our combined points balances stood:
Qantas Points: Around 800,000 points.
Velocity Points: Around 250,000 points.
Privilege Club Qcredits: 60 credits.
1. Earning Qantas Points
I found it was actually quite easy to attain 800,000 points with two people over three years. In the last 12 months alone, I earned more than 300,000 Qantas Points just on my own.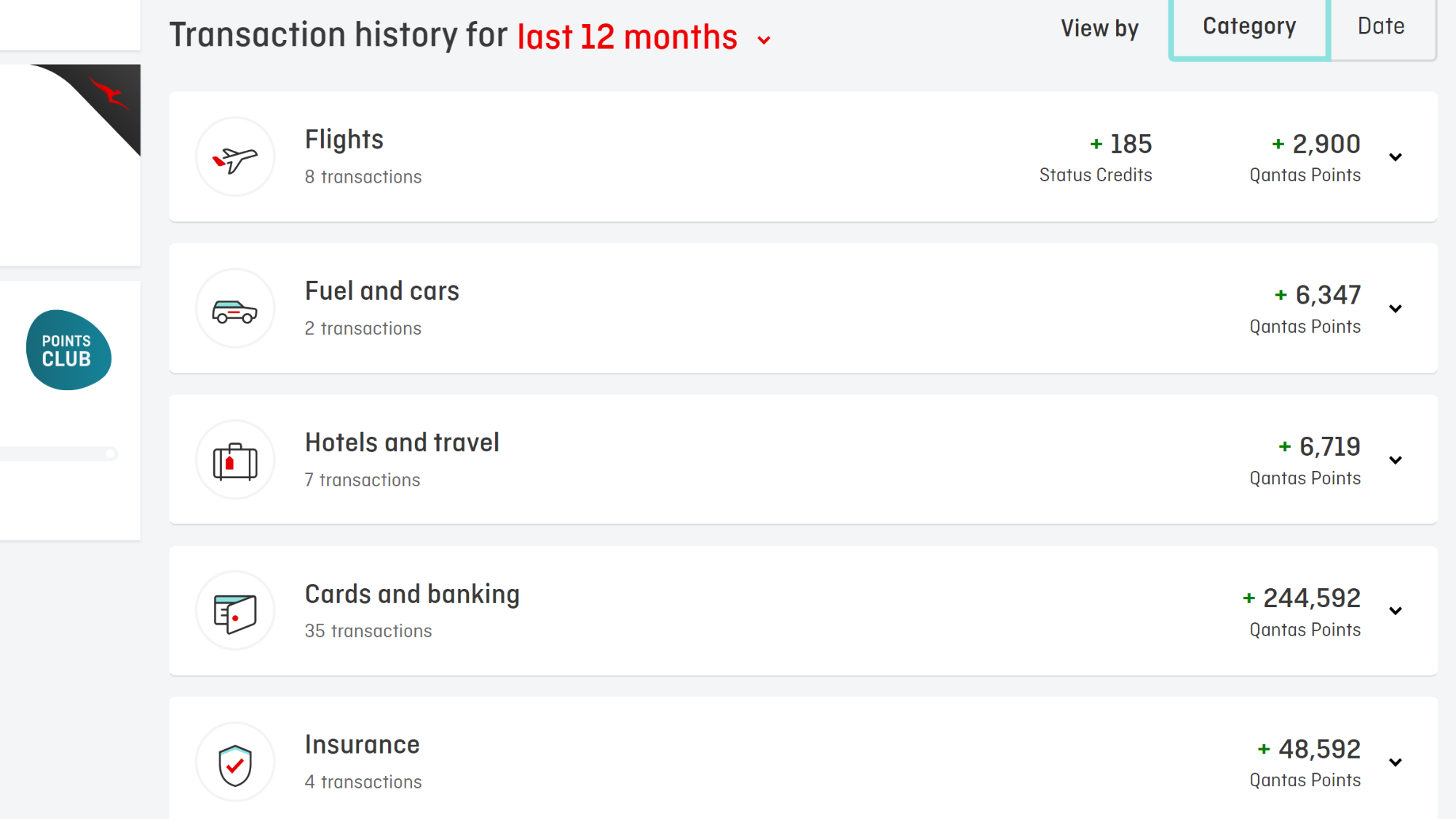 Unsurprisingly, the bulk of my points came from credit cards and banking. As we always state here at Point Hacks, credit card bonus promotions are one of the most lucrative ways to earn points quickly. My partner and I are a bit conservative, so we both cycle through around two cards a year.
Some of the cards and insurance we've both used to build our points balances in the last three years include:
That's already 679,500 Qantas Points combined just from sign-up bonuses. The rest of our balance was earned with day-to-day spending on credit cards, flights, Qantas Hotel bookings, Avis car hire and so on.
2. Earning Velocity Points
Our Velocity Points earning potential was more limited when Virgin Australia went into voluntary administration. But we actually already earned the 250,000 Velocity Points before this happened, and kept our balance going through Velocity during the restructuring process. I'm glad our decision not to cash out the points worked out!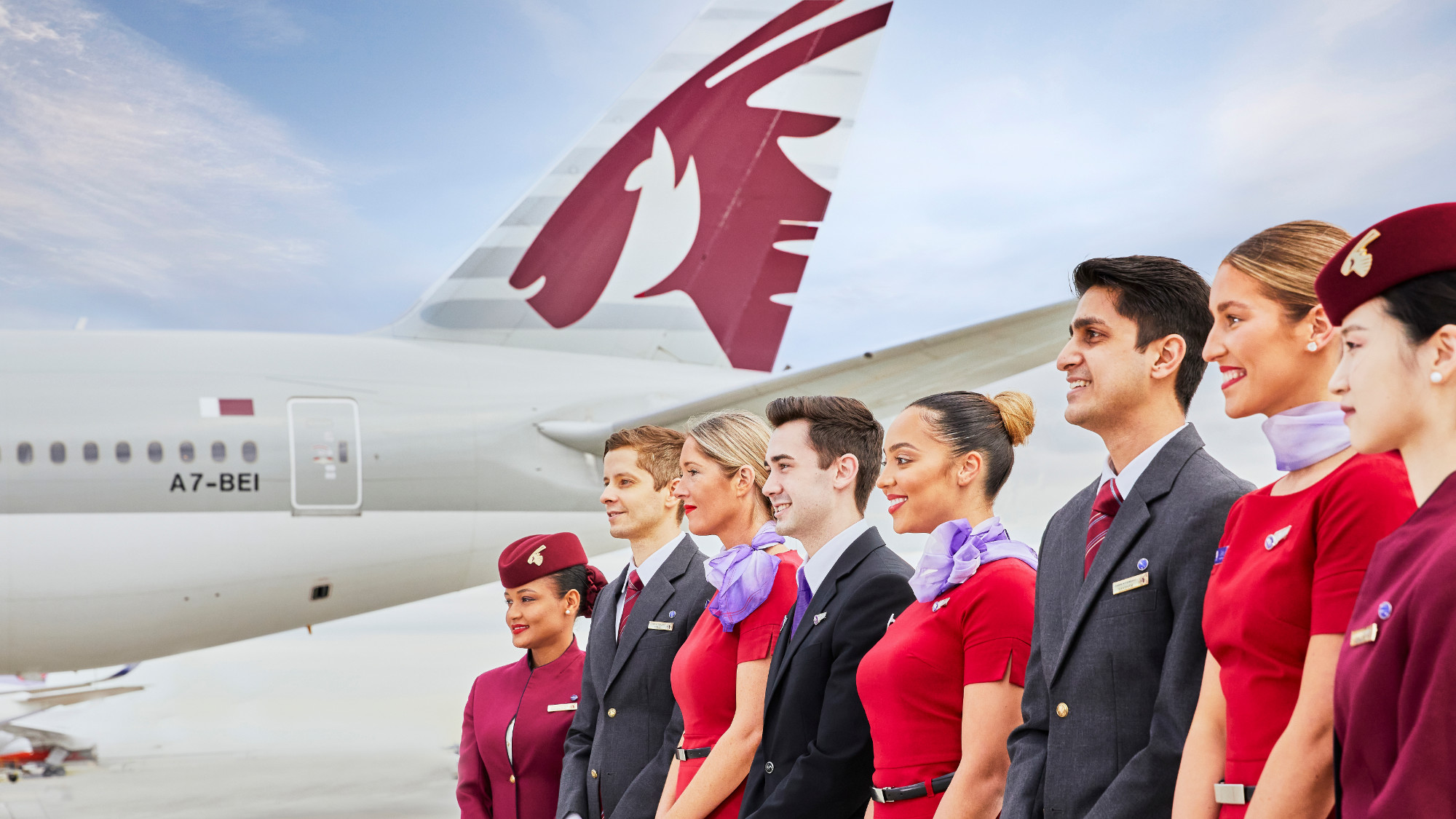 The four Velocity points-earning cards we held over the last few years include:
That, combined with plenty of Singapore Airlines travel throughout 2019, saw our Velocity Points balances soaring. We would transfer our Flybuys points during a 15% bonus promo, which would give us a boosted 1,000 Velocity Points per 2,000 Flybuys points. (Incidentally, this is now the new standard rate for Flybuys transfers.)
3. Earning Qcredits
When I matched my Velocity Platinum status to Qatar Airways Privilege Club back in 2020, I received 60 Qcredits. This is good for a free Business Class upgrade from Australia to Europe, so I made sure that I could use it for an upcoming trip.
Ad – Scroll down to continue reading.Minimum spend, terms & conditions apply.
Booking Europe Trip #1 – September 2022
1. Emirates First Class, Perth to Vienna
Total cost: 170,800 Qantas Points + AU$452 per person
Booked: Around 320 days in advance
We first considered booking something in October 2021. With almost 600,000 Qantas Points in my account at the time, I was itching to travel. At that stage, we'd heard whispers of Australia poising to open its international borders soon. I did some searches for September 2022 and was pleasantly surprised to see Emirates First Class availability.
Despite living in strict Western Australia, our wanderlust won out and we bit the bullet. We're covered by Qantas' 'Fly Flexible' policy, which promises a full refund of points and taxes if our booking doesn't go to plan.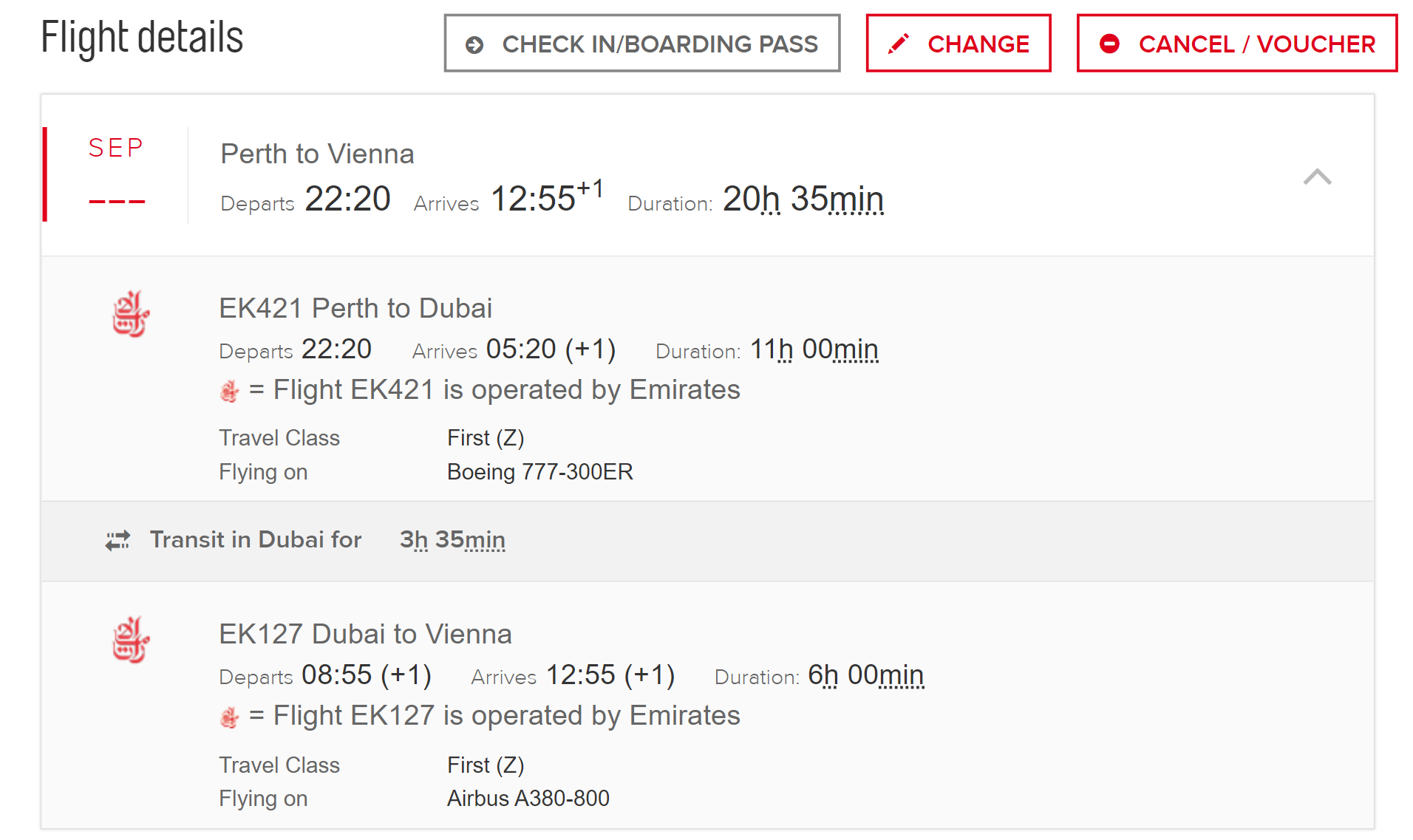 The reward seats cost 170,800 Qantas Points per person. Vienna is a sweet spot from Perth, along with Rome and Venice, and a few other destinations in Europe's south. If we travelled further to London or Paris, that would have cost 199,300 Qantas Points instead.
In hindsight, we were extremely lucky to book early on, as we only paid AU$452 in taxes per person. Emirates hiked up carrier charges in March 2022, with the same redemption now needing around AU$1,339. Ouch!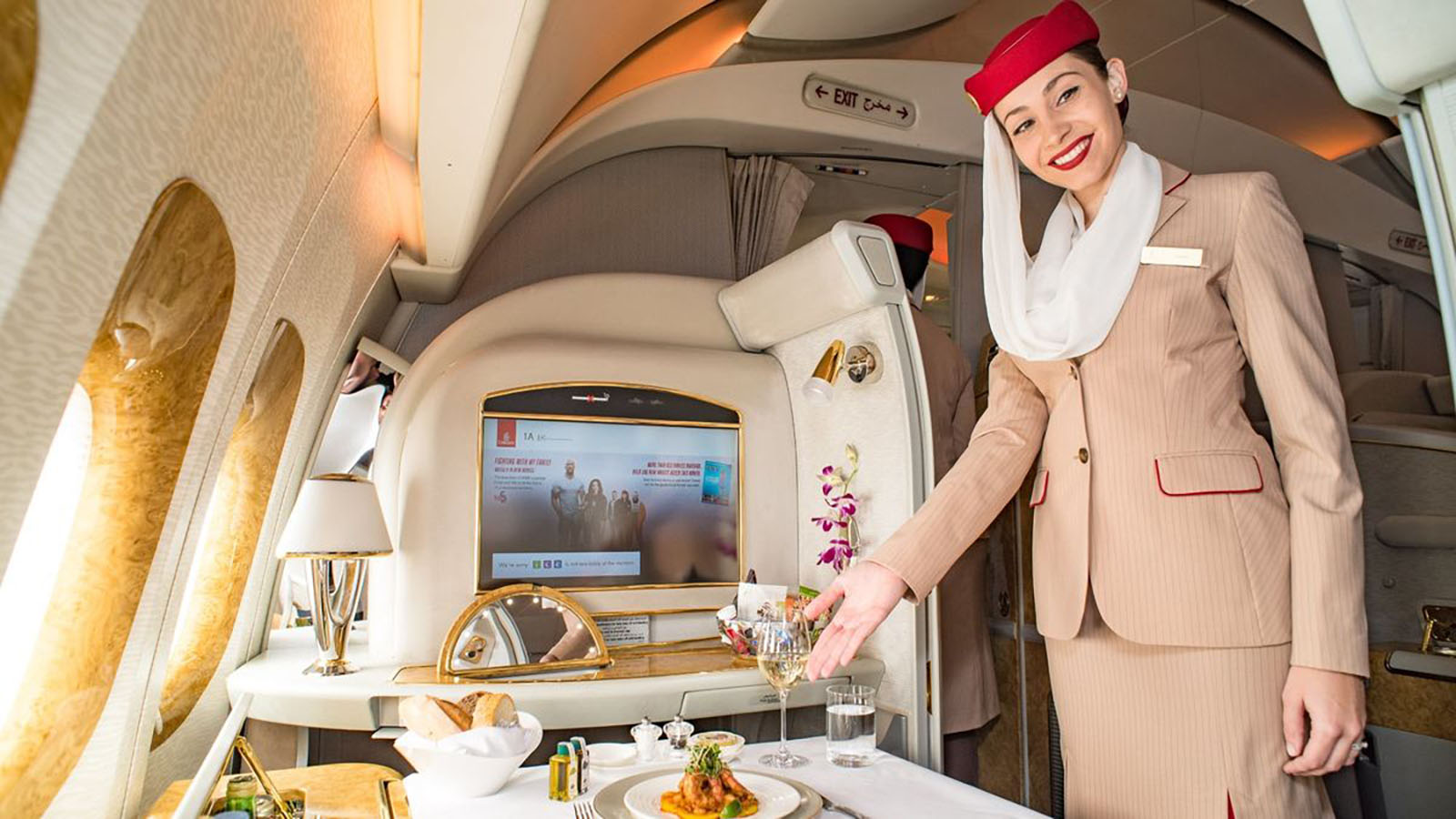 If there's a good lesson here, it's 'don't sit on your points for any longer than you need to.'
2. Qatar Airways Qsuites, Paris to Perth
Total cost: 139,200 Qantas Points + AU$1,030 per person
Booked: Around 180 days in advance
Since booking Emirates First Class in October 2021, we didn't really have a plan to get home. We initially locked in Qantas Economy reward seats as a backup, but later changed to Finnair Business Class.
One major perk of Finnair is that its carrier charges are very low. We only paid €145 (AU$221) per person for Paris-Helsinki-Singapore in Finnair Business, and Singapore-Perth in Qantas Economy. The ticket required 126,800 Qantas Points because we were mixing airlines and classes.
Then in late March 2022, Qatar Airways switched to Avios and opened up lots of reward seat availability! Our Facebook post of this alert was extremely popular, and most Business reward seats across 2022 sold out within a week.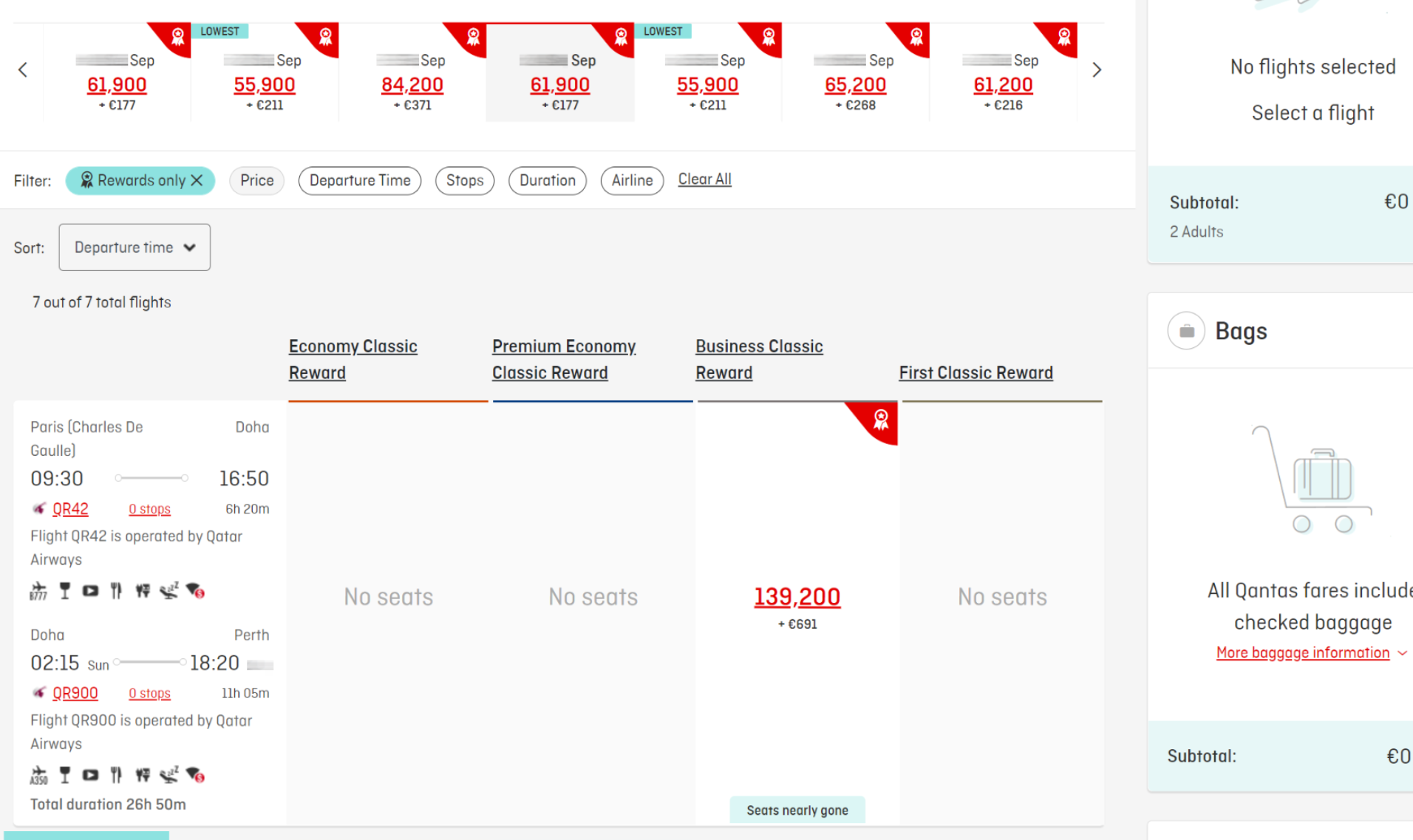 The exact dates we needed to fly from Paris to Perth in September became available, and I was determined not to let those flights slip from my fingers. Yes, we ended up paying an extra 12,400 Qantas Points and AU$809 per person in taxes (another ouch!), but we were now flying Qsuites Business Class all the way.
For over 20 hours in what is often considered the world's best Business Class, I was happy to splurge a bit.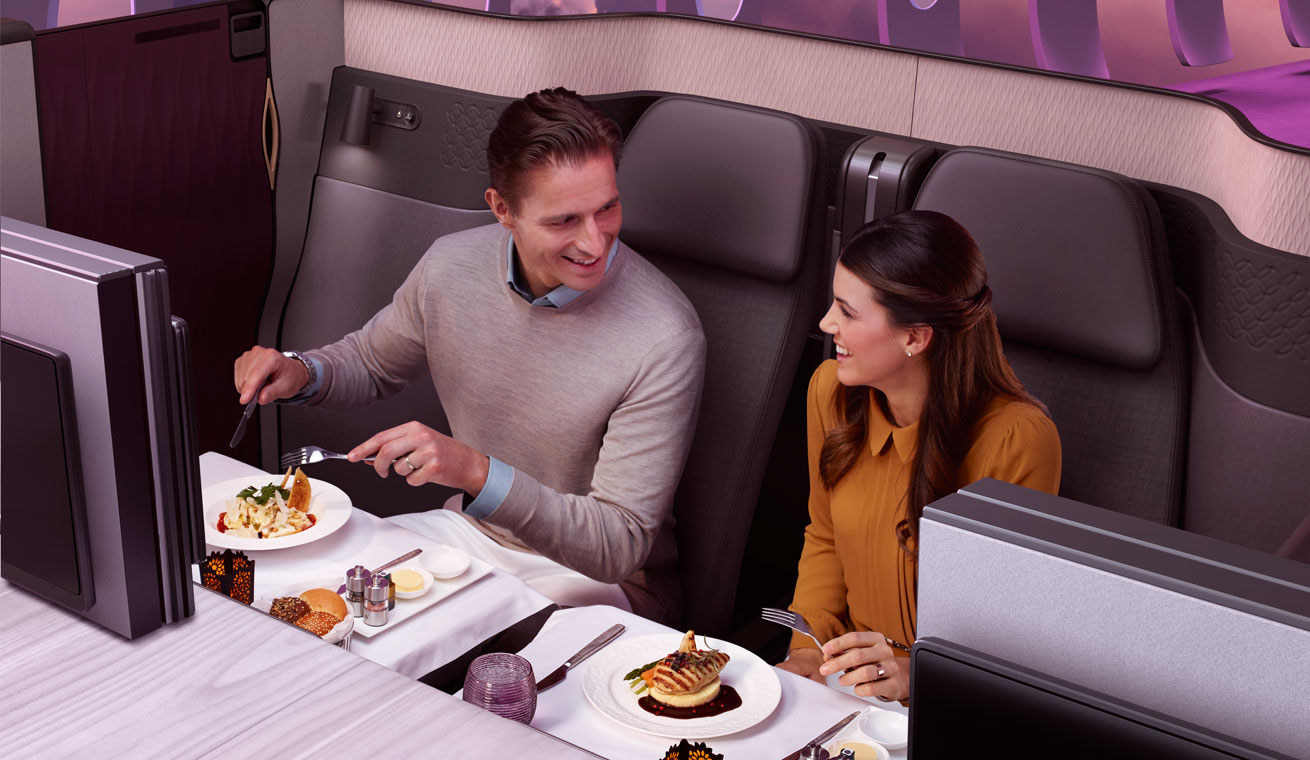 Booking Europe Trip #2 – March/April 2023
1. Qatar Airways Qsuites, Perth to London
Total cost (Passenger 1): AU$1,093 + 60 Qcredits (upgrade)
Total cost (Passenger 2): 139,200 Qantas Points + AU$647
Booked: Around 350 days in advance
It soon became apparent that we couldn't fit London into our Vienna/Switzerland/Paris itinerary. I was mightily pleased when my partner suggested we simply go and visit Europe again – it's not the type of thing she says often! At this stage, it was April 2022 and we wanted to travel around Easter 2023.
That put us in a prime position to seek out reward seats during the busy peak travel period. Qatar Airways is still releasing two Business Class rewards on most flights every day. For us, it was just a matter of snagging it. To complicate things a bit, we only had enough Qantas Points for one ticket, but I did have my 60 Qcredits for a free upgrade.
I kept checking availability daily until I saw two Qatar Airways reward seats pop up on the day we wanted to travel in March. With Qantas Points, I redeemed one of those seats to lock in Business Class for my partner.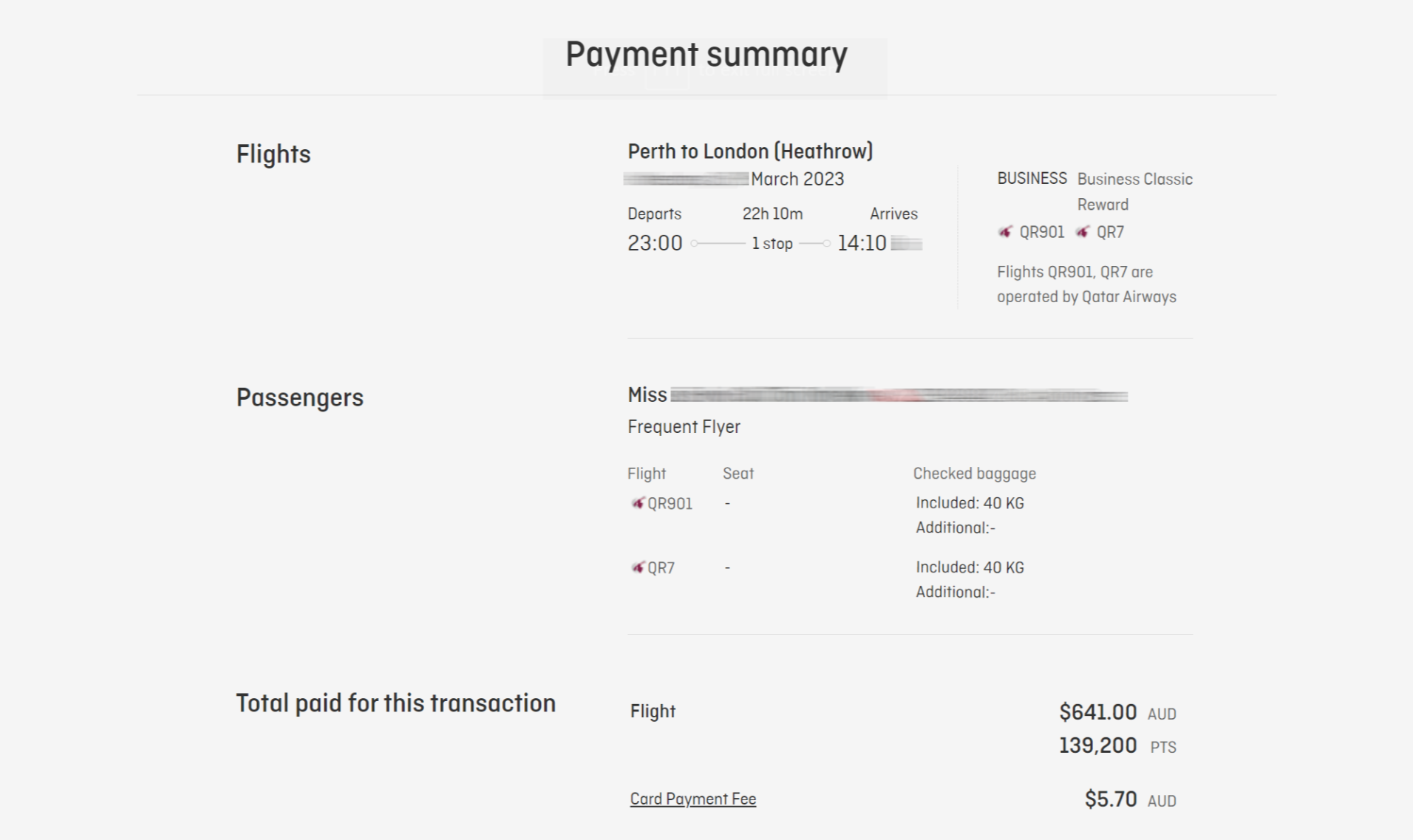 Then, in a slightly risky move, I went to Qatar Airways and bought a one-way cash Economy ticket for A$1,093. I logged into my account and used the 60 Qcredits for an upgrade (you only need 55 to upgrade from Australia to Europe). Thankfully, the other Business reward seat was still available, and I could convert that into an upgrade with no further cost.
Ultimately, I paid AU$446 more in cash but saved 139,200 Qantas Points by using my 60 Qcredits to upgrade! Taxes are significantly cheaper from Australia to Europe than on the return, so the cost was easy to justify.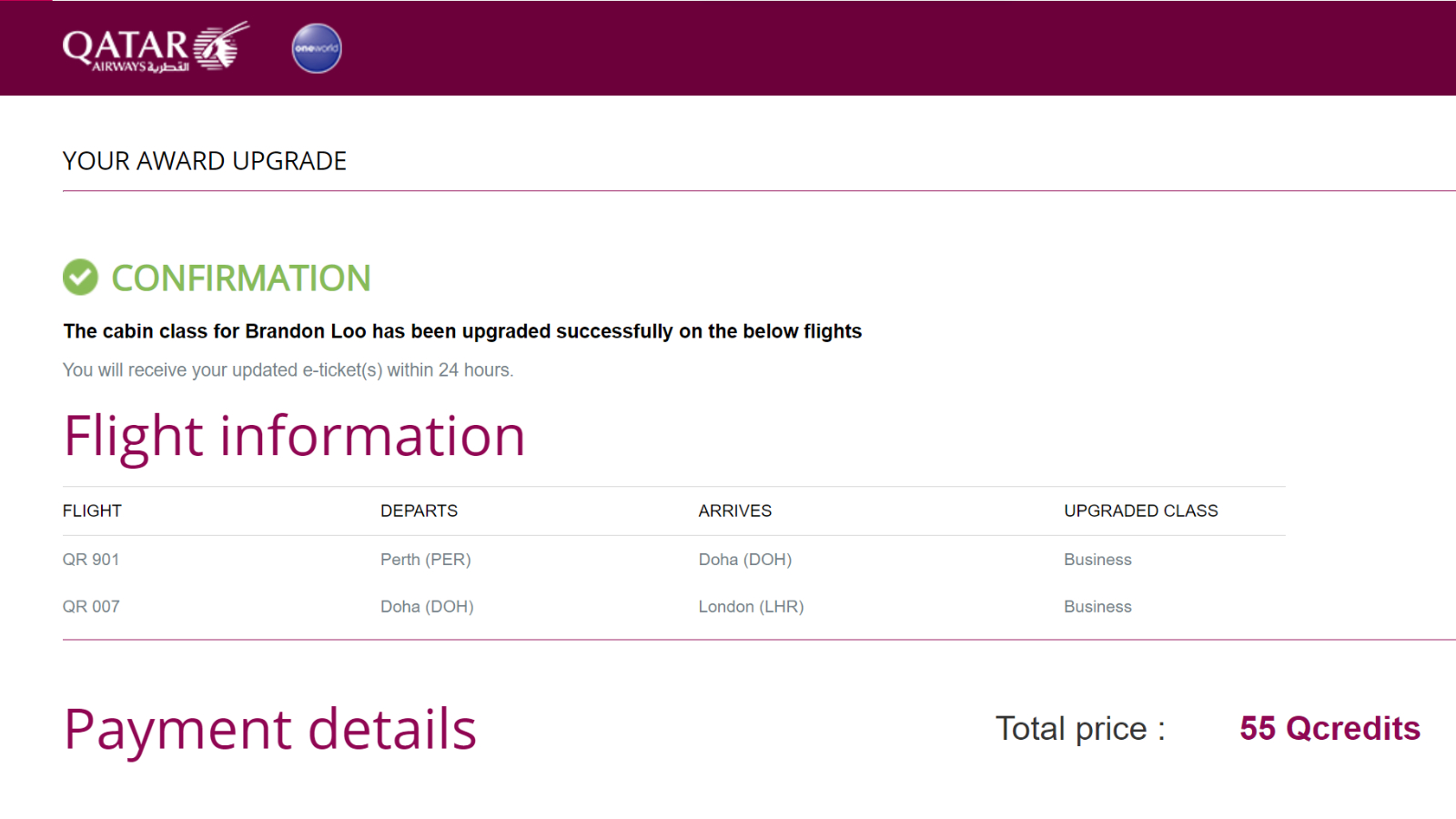 2. Singapore Airlines Business Class, Amsterdam to Perth
Total cost: 121,000 Velocity Points + AU$94 per person
Booked: Around 330 days in advance
We've pretty much cleaned out our Qantas Points balance at this stage, but it's time for Velocity Frequent Flyer to shine. Ever since Singapore Airlines Business Class seats came back online with Velocity in March 2022, I've been eyeing up availability from Europe to Australia.
It seems Singapore Airlines is also quite consistent in releasing up to four Business rewards on most routes, every day. The Virgin Australia booking engine only goes 330 days in advance, so we've had to wait a bit longer for April 2023 flights to pop up in mid-May 2022.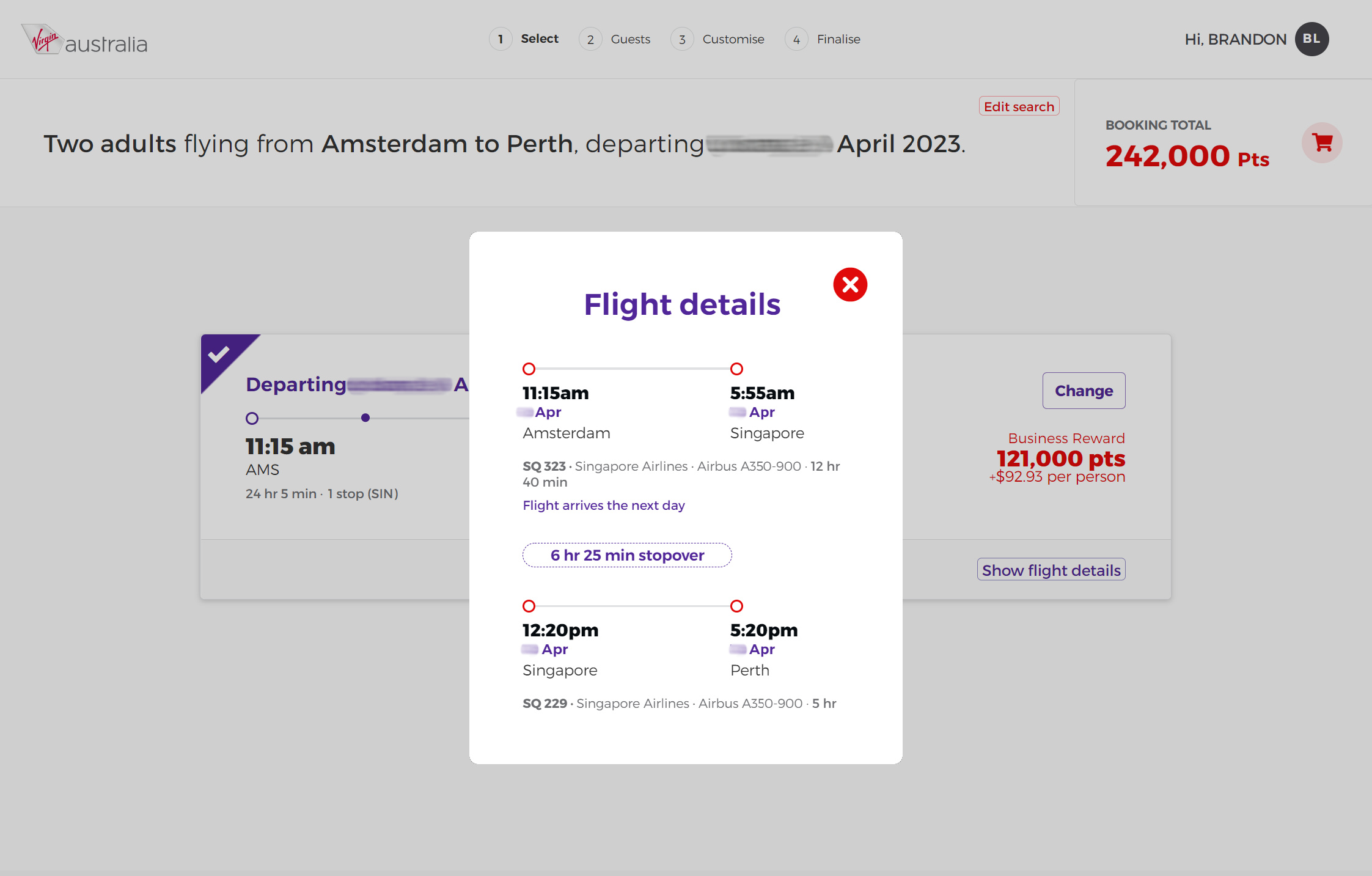 But just this week, right on schedule, they did. Using Velocity Points on Singapore Airlines to Europe might just be the best-value points redemption in Australia. The points needed are 15% fewer than Qantas partners – only 121,000 Velocity Points from Perth, instead of 139,200 Qantas Points.
And the taxes are so low that I just can't help smiling when booking this reward. Just AU$94 per person from Amsterdam to Perth in Business, with a decent stopover in Singapore and the fabulous Book the Cook service onboard.
We'd love to keep using points on Singapore Airlines. And with Qatar Airways also joining the Velocity program soon, our credit card focus this year might just be on Velocity Points.
Tips & tricks for getting reward seats
If you've made it to this point, then hopefully you'll see the most reliable strategy I've found is booking reward seats as soon as they're released. So far, it's worked for Qatar Airways (around 353 days via Qantas) and Singapore Airlines (around 330 days via Velocity). I recommend checking in the morning, around 10 am AEST (midnight GMT).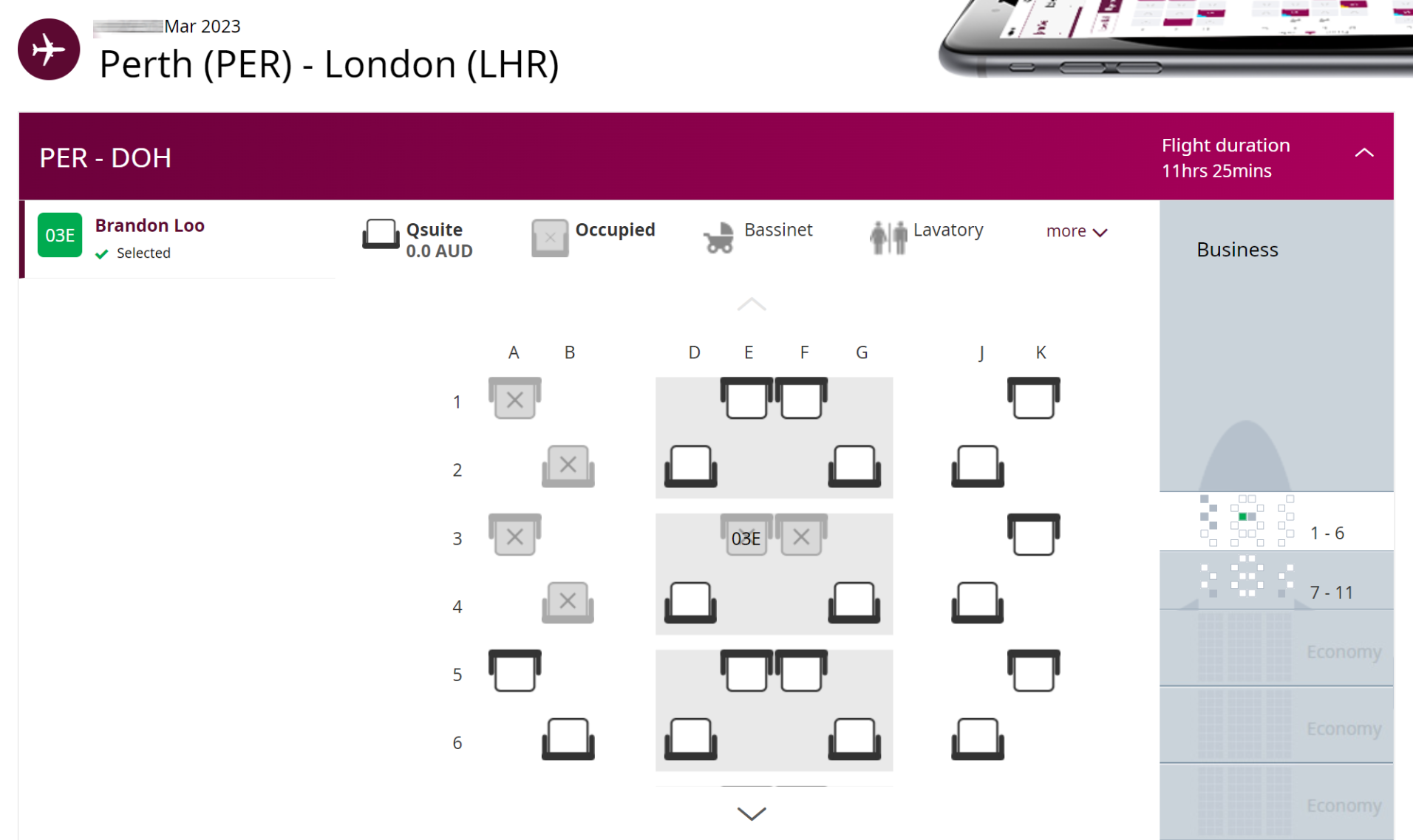 The other key point – and you've probably heard this a lot – is to be flexible. I know this is no help if you need to be somewhere at a specific time, or want to fly a specific carrier.
But in my case, I'm really open to anything. I certainly didn't know where I wanted to go in Europe, but once we found Emirates First Class reward seats all the way to Vienna, that became the start of our trip. And we couldn't be more excited to explore a city with such a rich history.
Likewise, I was happy to fly Finnair back via Helsinki, but equally rapt when Qatar Airways reward seats came online, providing a more direct way home.
Right now, Singapore Airlines seems to be the best choice for finding reward seats. You can get up to four seats in Business Class, which is the most I've seen being released on a regular basis. You can easily book these seats with Velocity Points or KrisFlyer miles in Australia.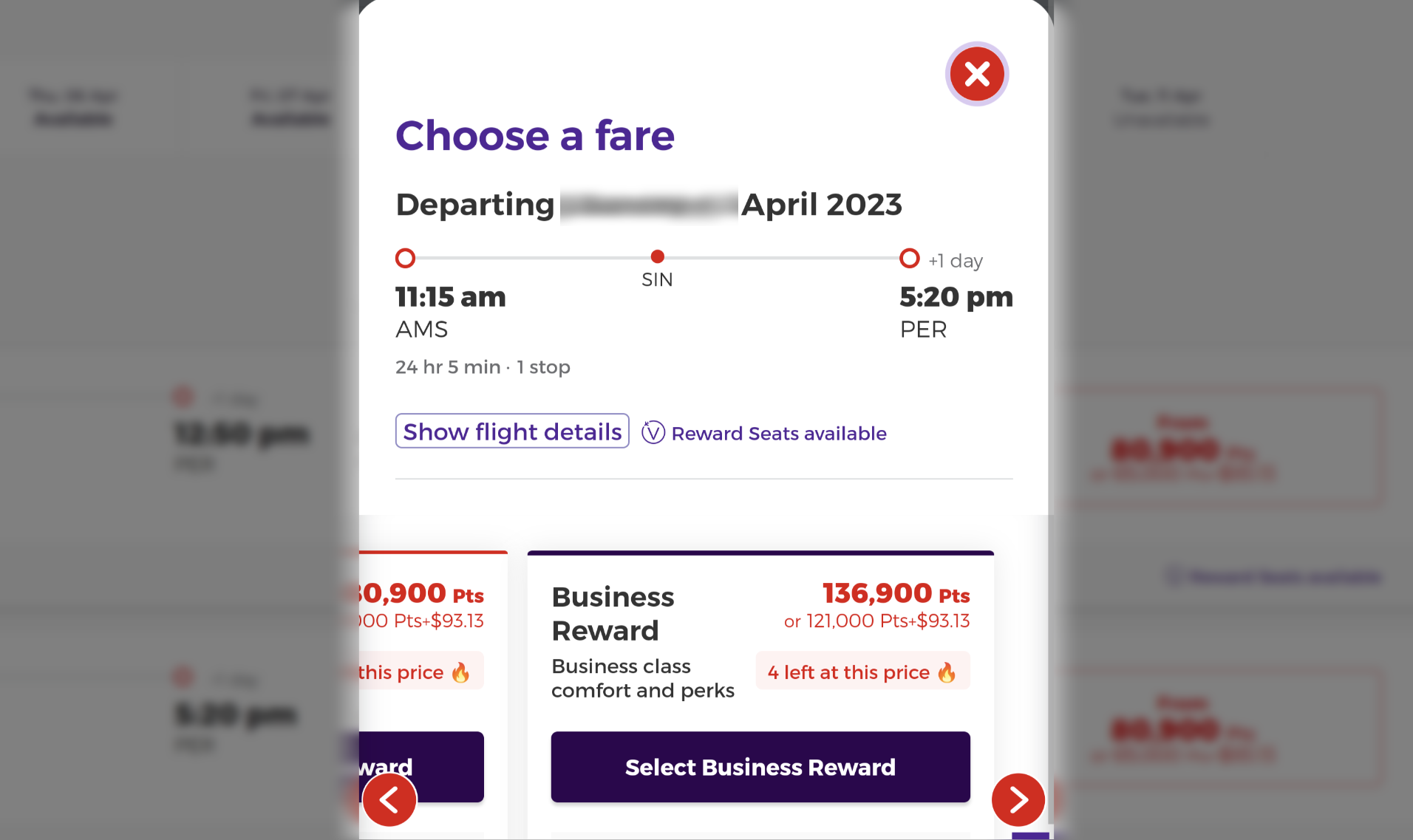 My secret to getting Qatar Airways seats early
I've also found a way to help get Qatar Airways reward seats earlier. For example, the day I write this article, the Qantas booking engine only lets me go up to 30 April 2023 – that's the standard 353 days.
But when I go to the flight search page, I see that the following day – 1 May 2023 – has reward seats! It's not searchable through the calendar or clickable initially. But if you choose a different date on that ribbon and then try clicking on 1 May 2023 again, you should be able to load the results.
Et voilà, you've suddenly got a sneak peek at reward seats that most others might not have access to yet.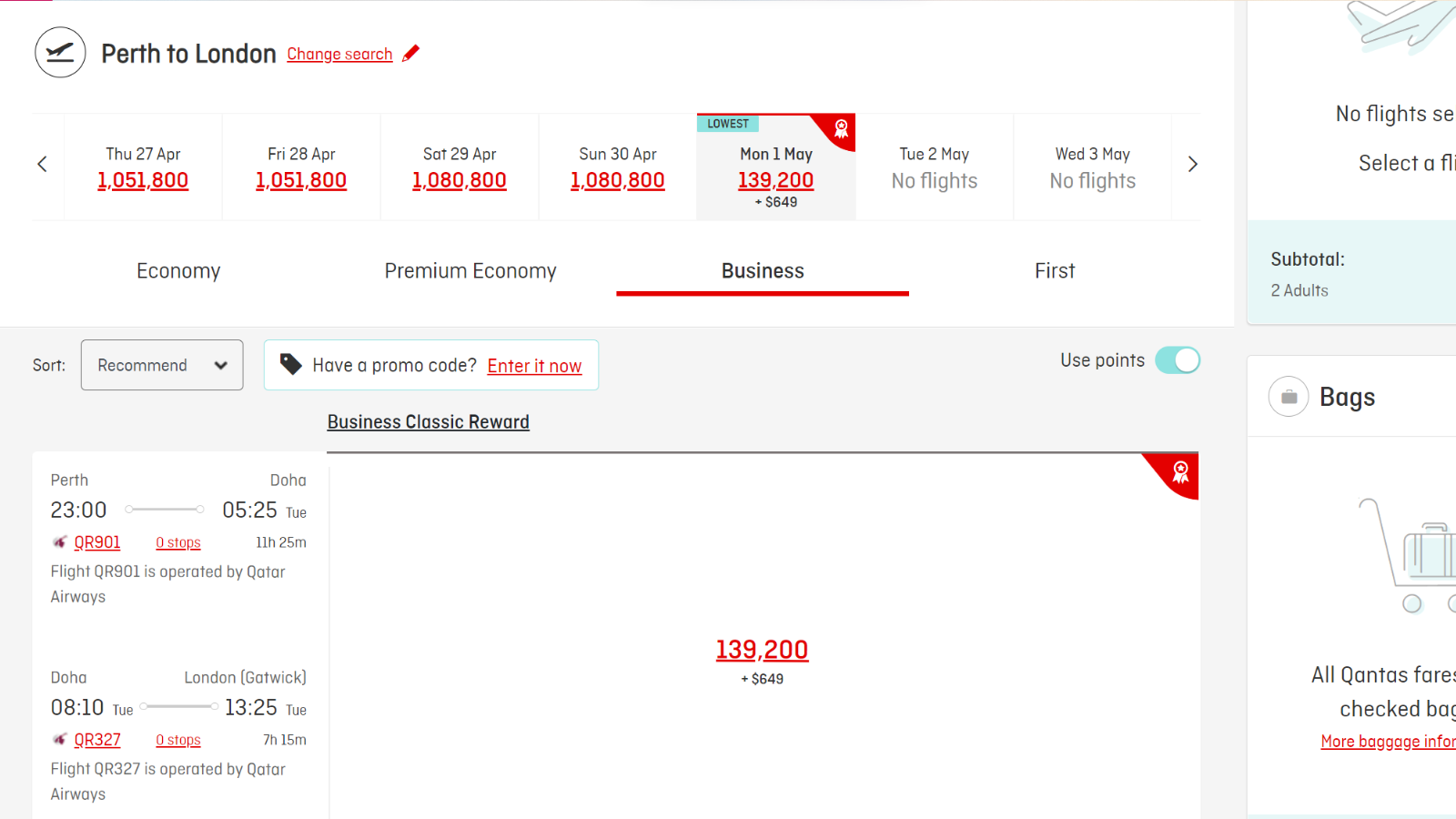 Make the most of flexible flying policies
Finally, make the most of Qantas and Virgin Australia offering free changes and cancellations to reward seat bookings, if you book by 30 June 2022 for travel by 31 December 2022.
It certainly enabled me to take the plunge and book some reward seats speculatively, not knowing whether border controls would be lifted or not. And now that I know I can most likely travel, it's good to have that peace of mind.
Summing up
So that's the story of how I locked in 16 reward seats in Business and First Class – for two people across two return trips to Europe – in a time where competition is fierce for premium reward seats. I hope that this guide has helped you, either with practical booking tips or just with the knowledge that this is possible.
I enjoyed a healthy dose of luck, of course. But the key takeaways remain the same as always – be flexible and book as far forward as possible. And always follow the Point Hacks Facebook page so we can alert you to the next big drop of reward seats.
If you need more help with your plans, ask our Point Hacks Community or consider chatting to our booking partner, The Well Connected Traveller.
How I booked two trips to Europe with Qantas & Velocity Points
was last modified:
August 24th, 2023
by