While originally hush-hush, the Qantas Chairman's Lounge is now something of an open secret. Many have heard the name – and in fact, the airline's website now even acknowledges its existence. But few will ever be invited to join. Of course, that's the whole idea.
If you're new to the world of VIP travel, the Chairman's Lounge isn't just a 'lounge'. It's also the name of Qantas' invitation-only tier. Welcome to a world that goes far beyond the regular ranks of Platinum.
Subtlety is the real name of the game. With that in mind, I won't name the members and guests that I've met or spotted inside over the years, when visiting the lounges as a guest myself. After all, the Chairman's Lounge is a place for privacy or perhaps a quiet 'hello' – not for selfie taking. So here's a more discreet look at what awaits for the chosen few.
Who qualifies for the Qantas Chairman's Lounge?
There's no set amount of flying that can qualify you for the Qantas Chairman's Lounge. After all, Qantas has its Platinum One frequent flyer tier for those who practically live at 40,000 feet.
The Chairman's Lounge is instead an invitation-only affair. You can't 'buy' a membership outright, but if you are invited, there's no cost to accept that invitation. So who makes the cut?
For starters, memberships are often extended to the CEO and Chair of companies that hold major corporate travel accounts with Qantas. Anecdotally, this is most likely when a company spends seven figures (or more) on Qantas flights each year. When previously working as Qantas Group CEO, Alan Joyce had stated publicly that the heads of businesses like BHP and Rio Tinto make the cut as part of a 'commercial arrangement', reflecting those companies' significant travel spend.
Some A-list celebrities qualify, along with Qantas Ambassadors. High-profile members of the media can also make the grade.
Senior politicians on all sides of the political spectrum are routinely invited, too. Memberships are commonly declared as gifts under the relevant Register of Members' Interests. And if a politician has a Qantas Chairman's Lounge membership, there's a good chance they're also a member of Virgin Australia Beyond.
Membership to the Chairman's Lounge is also regularly extended to the spouses of those above. Or reportedly, in the case of Prime Minister Anthony Albanese – who is no longer married – to his son instead. It's also a nice perk for C-level executives of the Qantas Group itself.
With every visit, Chairman's Lounge cardholders can bring guests into the lounge. This means that not everybody you might encounter inside is actually a member.
Also read: Virgin Australia Beyond: Velocity's secret above-Platinum tier
Where can you find a Qantas Chairman's Lounge?
Looking for a Qantas Chairman's Lounge? If you're a member, you'd already know where to find them all. But for those on the outside, know this: Qantas has six of these by-invitation lounges across its network.
They're tucked away at the airports in Sydney, Melbourne, Brisbane, Adelaide, Perth and Canberra.
All six lounges are designed to serve domestic passengers. But given the layout of the airports in Adelaide and Canberra, these lounges can also be accessed before eligible international flights as well – where available.
Most of the time, the discreet doors are simply labelled 'private': easily confused with an office. In Brisbane, however, the entrance is completely unmarked – and that's no accident.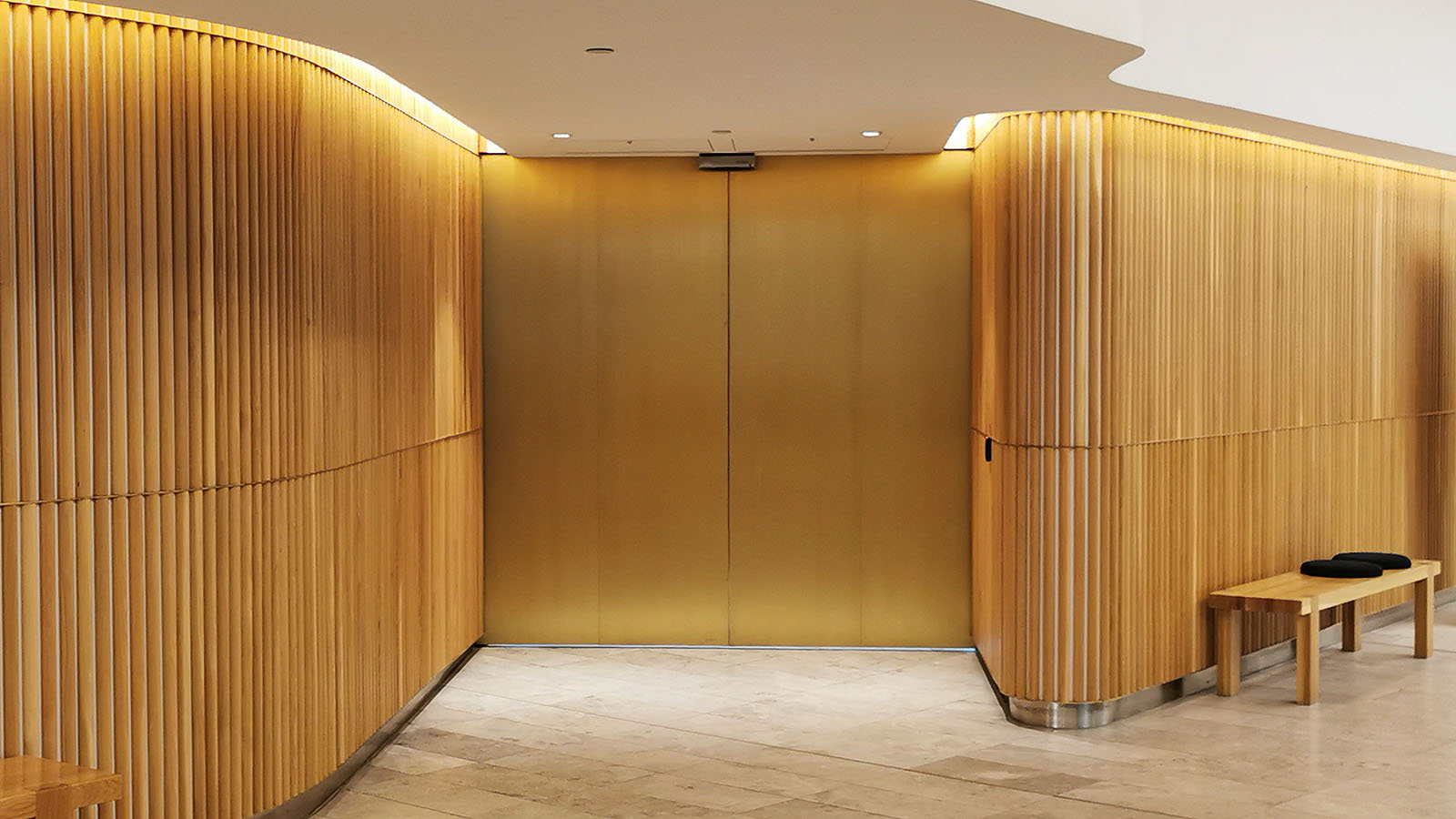 Ad – Scroll down to continue reading.Minimum spend, terms & conditions apply.
What's on offer inside a Qantas Chairman's Lounge?
Visiting a Qantas Chairman's Lounge is like stopping by a Qantas First Lounge – but before a domestic flight.
Half of the Chairman's Lounge locations – Sydney, Perth and Canberra – are even styled to mirror a Qantas First Lounge. They simply swap the usual reds of the First Lounge for a bolder lime green.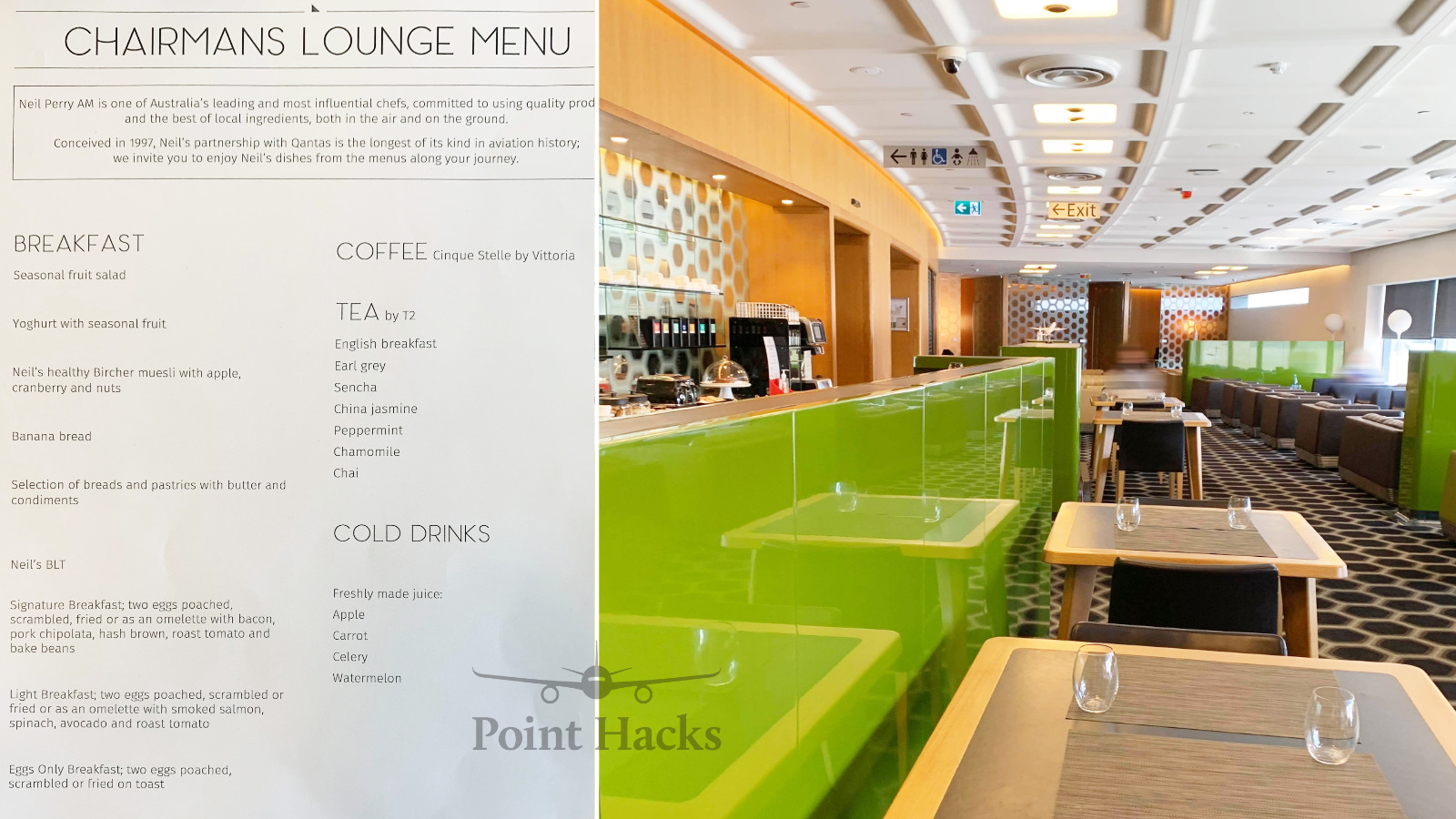 Melbourne's Chairman's Lounge is instead more contemporary, with a broader use of lighter colours in its palette. Adelaide is the oldest in the network, but a major upgrade is planned.
Brisbane, on the other hand, is the newest. Some might say the Brisbane lounge even looks a little like Cathay Pacific's Pier First Class Lounge in Hong Kong. Having stepped inside, take it from me – it's simply stunning.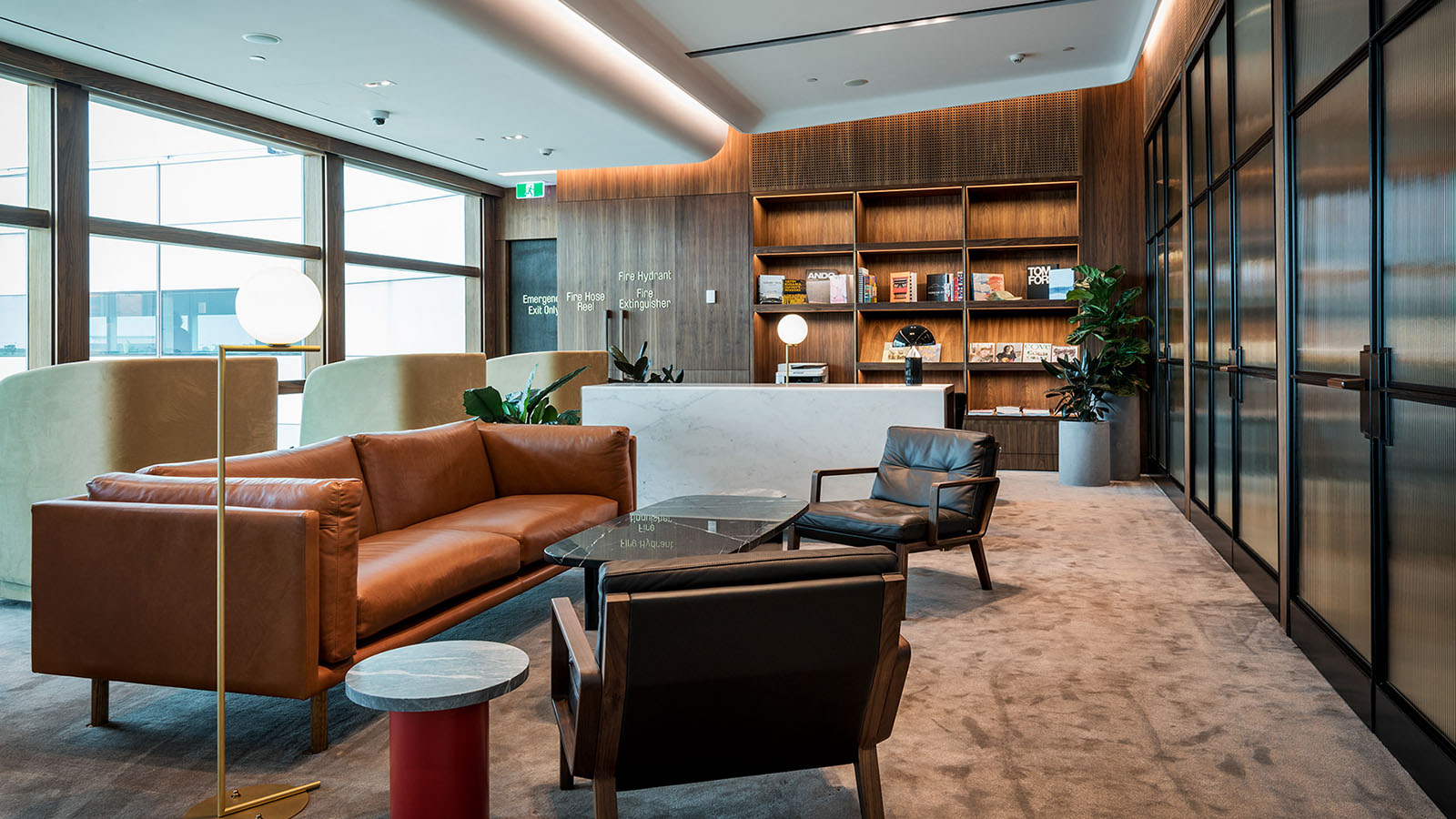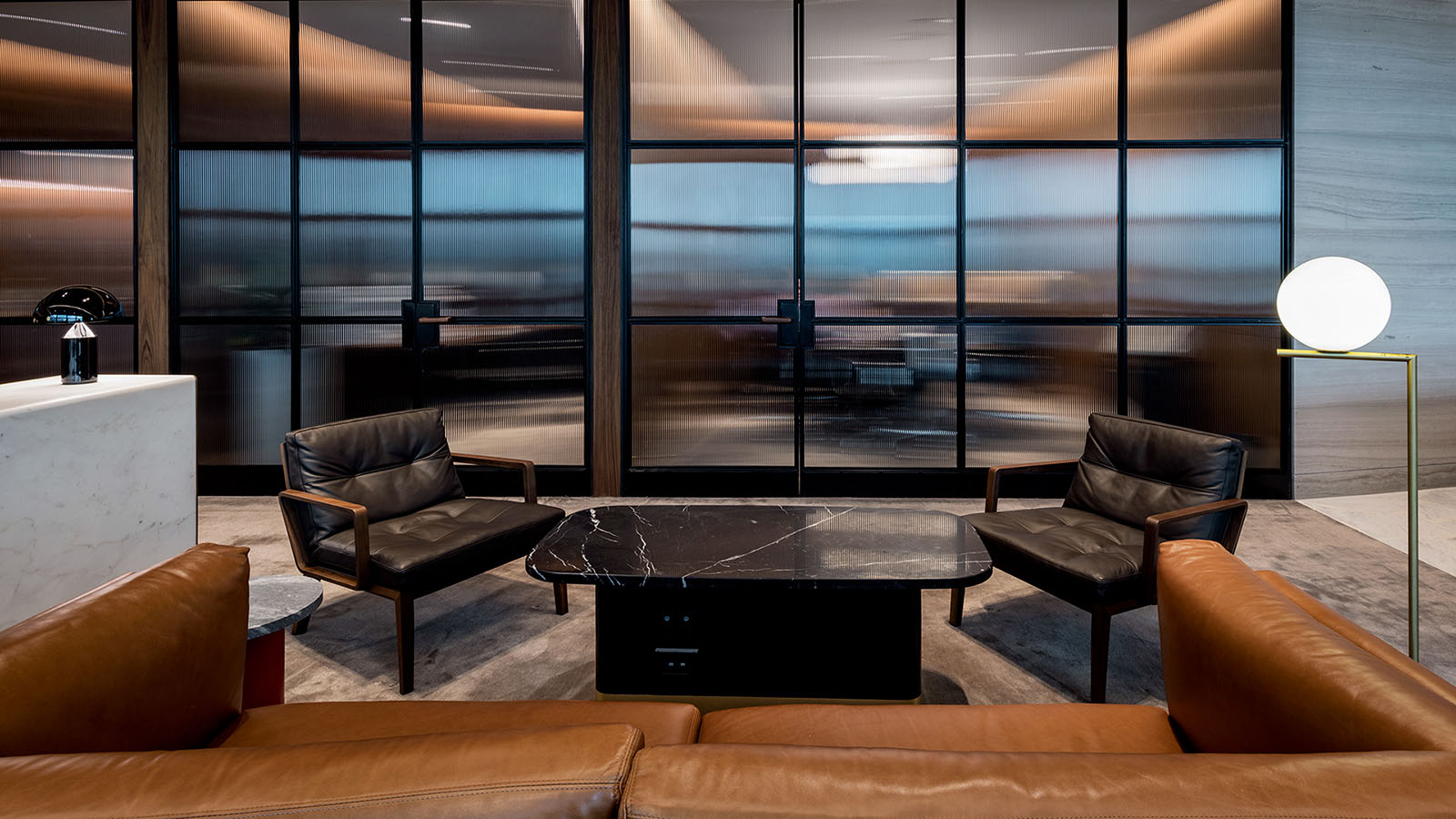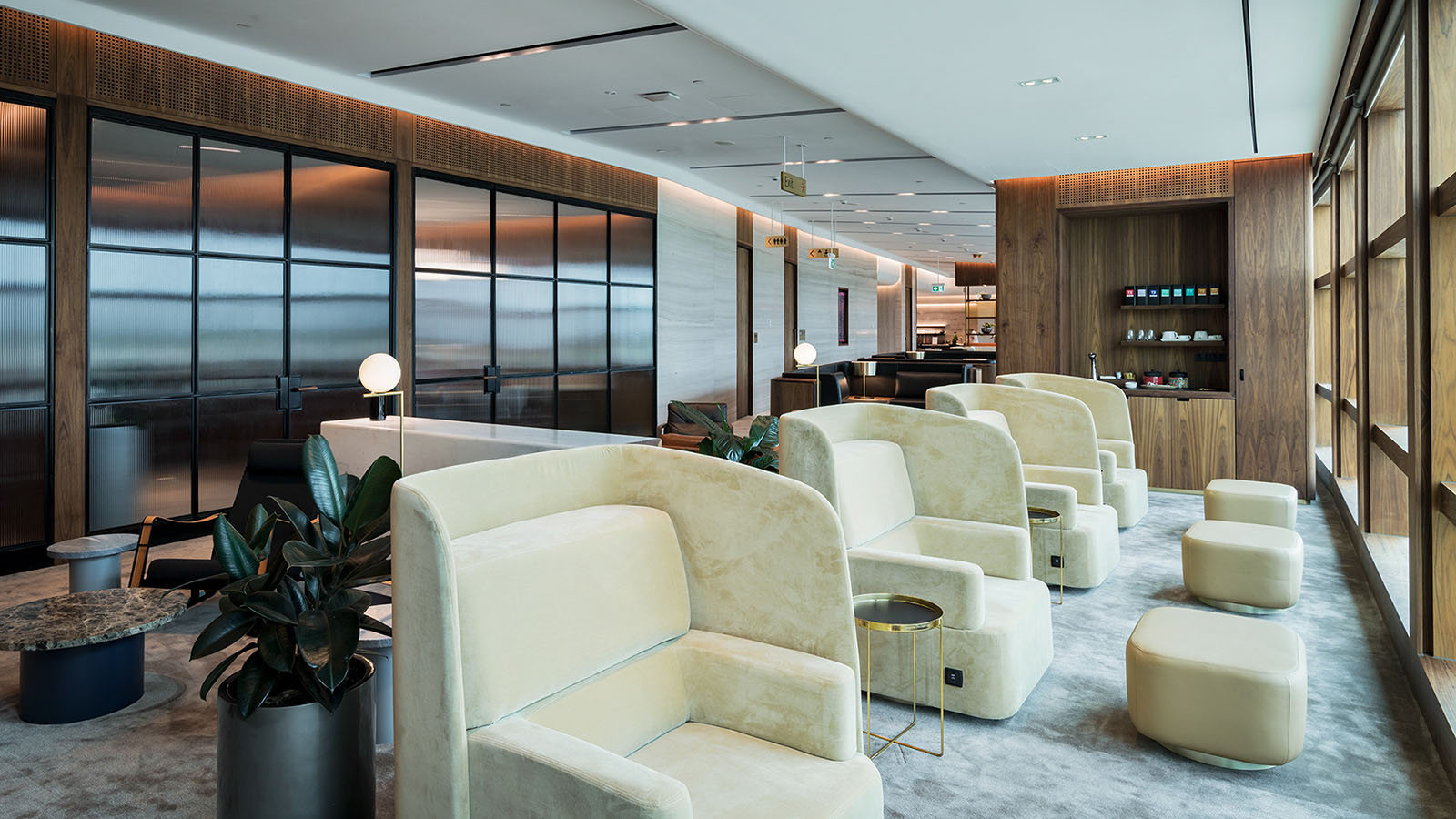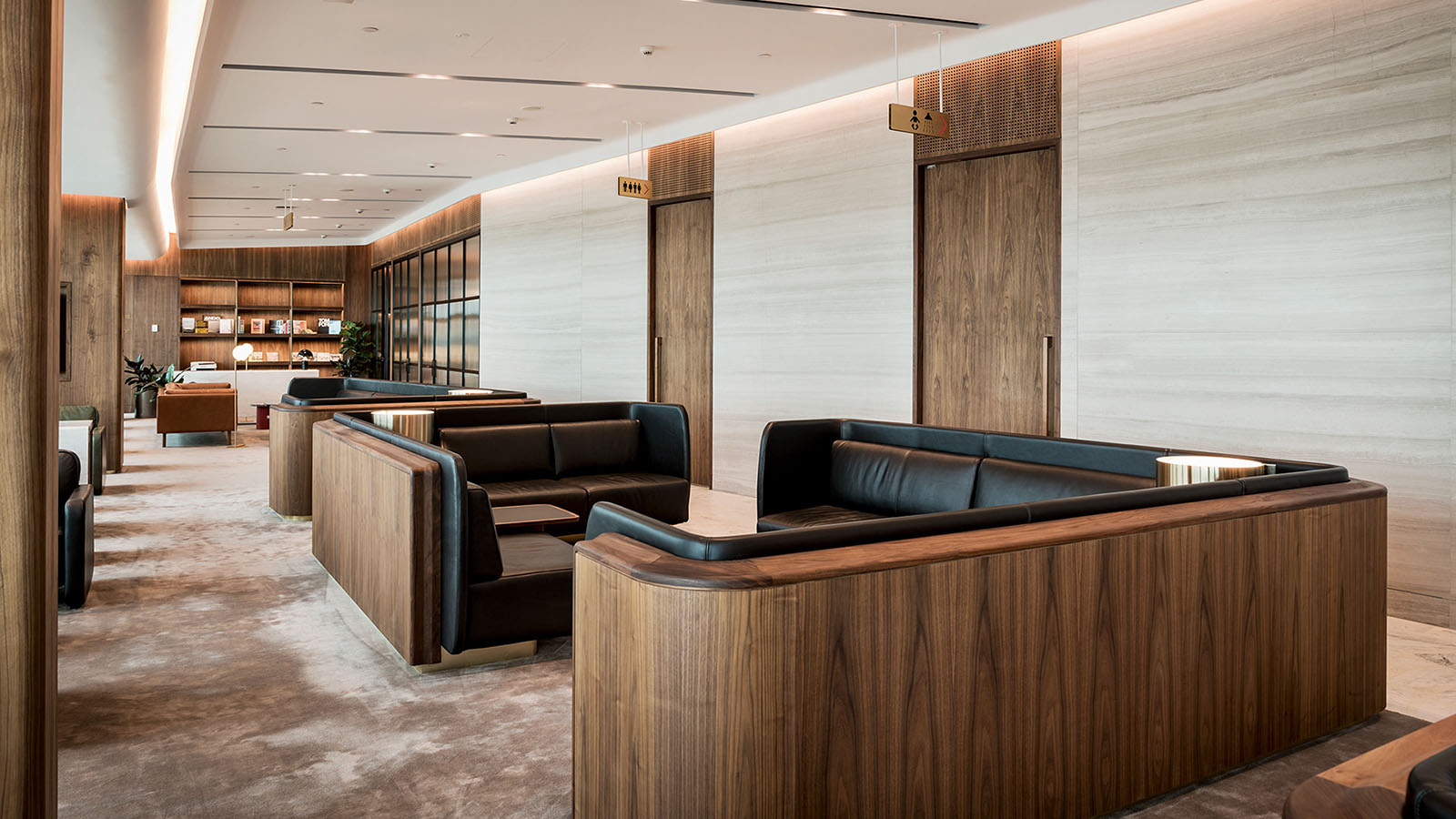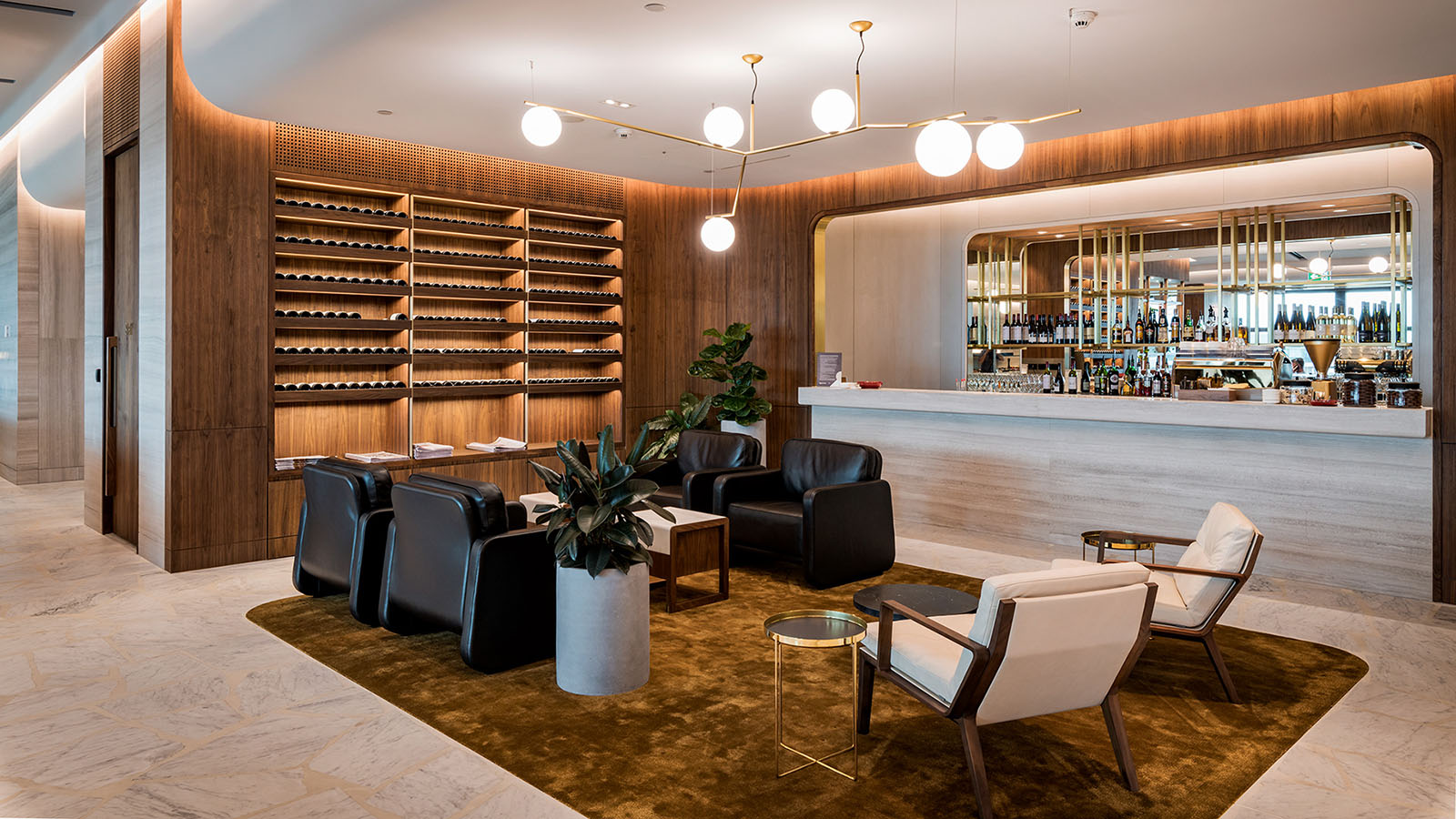 Once through the doors, you're free to enjoy what you like, when you like. The bar is open whenever guests are in the Chairman's Lounge, so a cheeky bubbles with breakfast is easily done. There's a small buffet in each lounge, with a broader range of dishes served à la carte.
Beyond the hospitality, these VIP lounges can also be a great place for productivity. Meeting rooms are tucked away, whether for a private chat or a larger roundtable. Some lounges, such as Brisbane, also offer a quiet room for personal phone calls.
But for many, the biggest drawcard can simply be the peace and quiet. You're far away from the hustle and bustle of the other lounges, or the terminal itself. There aren't even any boarding announcements inside. When it's time to depart, a lounge host comes to find you.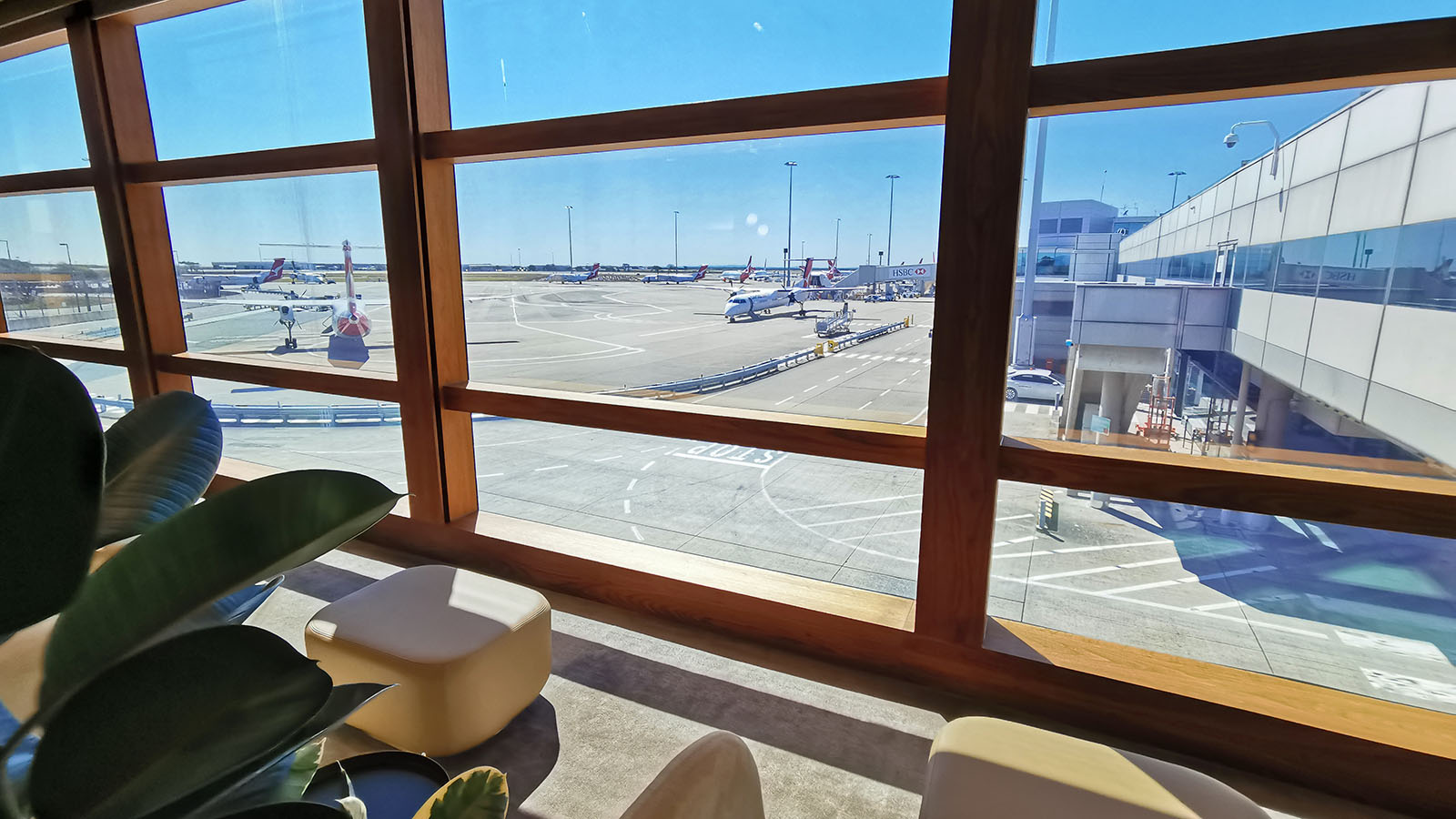 Other benefits of Qantas VIP status
Despite the name, the Qantas Chairman's Lounge is about much more than the lounge itself.
For starters, expect all the usual perks of Qantas Platinum status. That's oneworld Emerald recognition as a benchmark, granting access to First Class lounges around the world. Priority check-in, security screening and boarding also come as standard across oneworld and Qantas' other partners.
There's also a hint of Platinum One splashed in. Chairman's Lounge members can select any available seat on Qantas-operated flights from the time of booking. This includes row 1 in Boeing 737 Business and row 4 in Boeing 737 Economy, along with exit row seating at no charge.
But the perks get even better when you're a VIP.
Taking a Qantas international flight from Sydney or Melbourne? You'll receive a phone call the day before your Qantas First Lounge visit to secure a spa appointment of your choosing. This privilege is otherwise only extended to passengers departing in Qantas First – it's a very small club.
In some other lounges, such as the Brisbane International Lounge, there's a secret Champagne kept at the bar for VIP travellers. On my most recent visit, Piper-Heidsieck Cuvée Brut (NV) was a sumptuous step above the local Seppelt Salinger (NV) sparkling.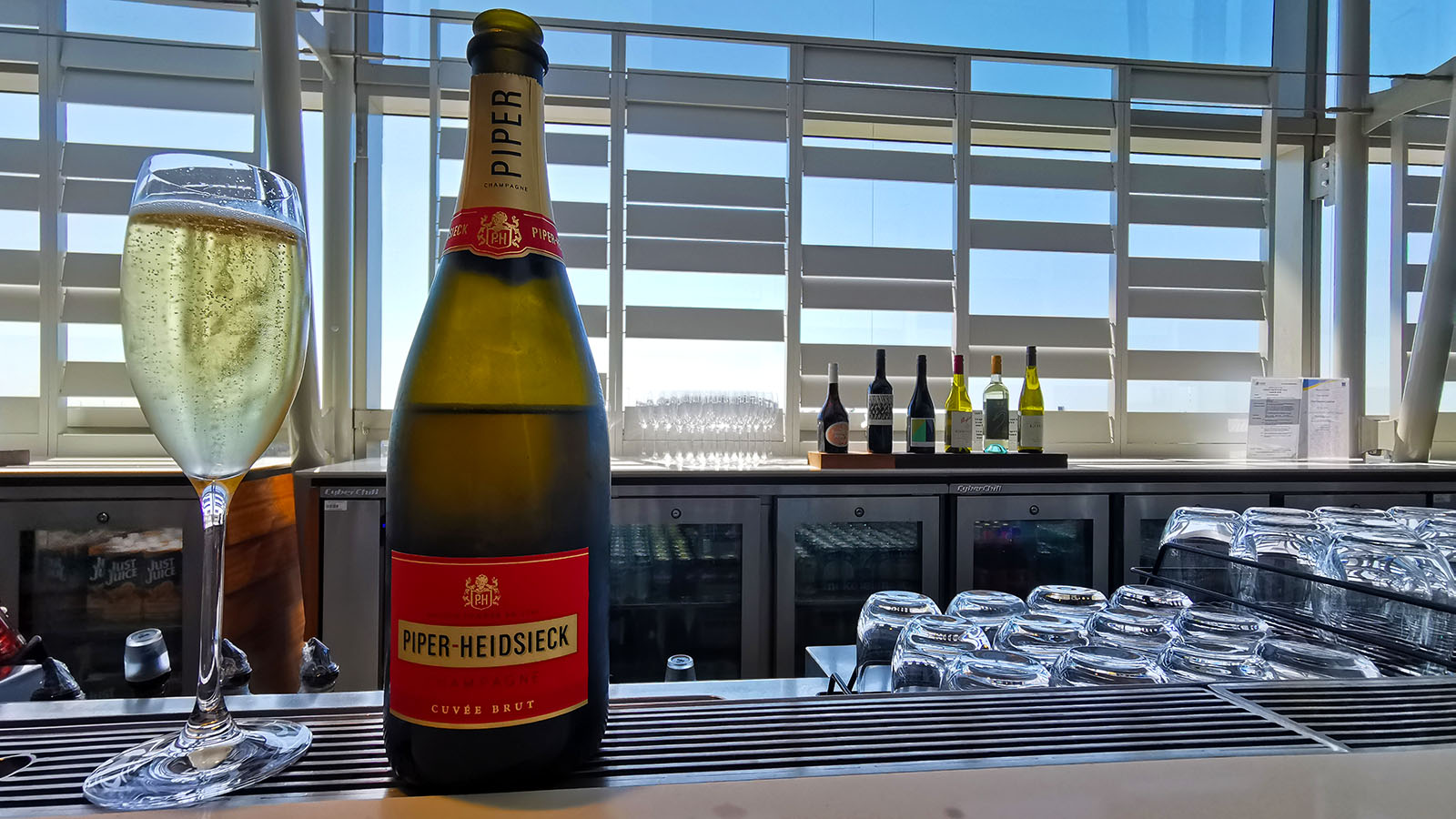 Membership in the Chairman's Lounge also lasts for two years at a time. But in recent years, the rules have changed to only grant members access to lounges when they're actually flying. Entry is only now granted with a departing or arriving boarding pass. Previously, members could stop by at any time to enjoy the hospitality.
When members request upgrades using Qantas Points, or in the event of flight disruptions, Chairman's Lounge cardholders are also generally at the front of the queue.
Summing up
The concept of the Qantas Chairman's Lounge is quite clever. It's a product that few people will ever experience, but so many are curious about. For those on the outside, there's that feeling of 'missing out' – and that only drives the curiosity further.
It's also a service that can drive serious revenue. The promise of a Chairman's Lounge membership could significantly help with getting major corporate travel accounts signed and retained. Especially so when Qantas' rival would be tempting those executives with VIP-tier Beyond status as a competing incentive.
But for some of the membership base, Chairman's Lounge status is all about having a quiet place for some pre-flight work. That's especially true for politicians, who may need to discuss sensitive government matters where they can't be overheard.
Having said all this, the Qantas First lounges in Sydney and Melbourne still trump any Chairman's Lounge, in my book. These First lounges have day spas, a choice of Champagne and a broader menu to dine from. They also have grander entrances, making you feel like you've 'arrived'. The Chairman's Lounge, on the other hand, is all about slipping through a discreet door – and telling nobody.
Best of all, you only need Qantas Platinum status for the Qantas First Lounge. That's surely a much easier goal than rising to the ranks of VIP.
Also read: Qantas brings back lounge favourites for Neil Perry 25-year anniversary
Featured image courtesy of Felice Carlino. All photos provided by Felice Carlino are published under licence CC BY-NC-ND 4.0, © 2019 Felice Carlino.
---
Stay up to date with the latest news, reviews and guides by subscribing to Point Hacks' email newsletter.
The Qantas Chairman's Lounge: for VIPs only
was last modified:
October 19th, 2023
by