Seattle-based Alaska Airlines is now the proud 14th member of the oneworld global airline alliance, which also boasts the likes of Qatar Airways, Cathay Pacific, and of course, Qantas.
The Red Roo already has a partnership with Alaska Airlines with limited 'earn and burn' opportunities, but being part of oneworld together unlocks the full range of benefits for Qantas Frequent Flyers.
In fact, united under the 'oneworld' banner, elite frequent flyers of all member airlines can now enjoy reciprocal benefits when travelling with Alaska Airlines and vice versa, including lounge access and priority perks.
Also on the table is the ability to earn and redeem points or miles on Alaska Airlines flights, as well as the inclusion of the carrier on the popular Qantas Oneworld Classic Flight Reward, which was often used for 'round-the-world' trips during pre-COVID times.
Alaska Airlines MVP elite tiers
The airline has four loyalty program tiers, which correlate to a specific oneworld tier for reciprocal benefits.
Mileage Plan MVP Gold 75K: Emerald
Mileage Plan MVP Gold (and Million Miler): Sapphire
Mileage Plan MVP: Ruby
Mileage Plan member: no oneworld tier
Learn more about the Alaska Airlines MVP tiers →
Alaska Airlines lounge access
Qantas Gold, Platinum, Platinum One and Chairmans Lounge members now have access to Alaska Lounges in Seattle (Concourses C, D and N), Los Angeles, New York JFK, Portland and Anchorage, before any Alaska Airlines or oneworld member flight departing from those airports.
Those same people can also enjoy lounge access at partner lounges where Alaska Airlines doesn't have its own facility – something that wasn't covered in the initial partnership.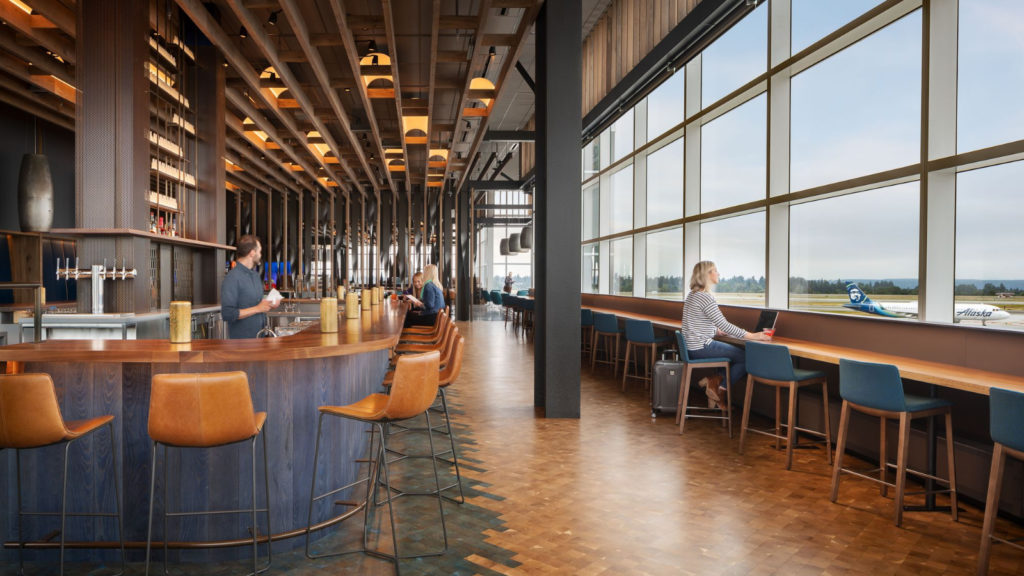 Note that this benefit isn't extended to Qantas Club members as that paid membership is not covered under oneworld's access rules.
Alaska's Mileage Plan MVP elite frequent flyers will conversely be able to access Qantas lounges, including the Qantas Clubs for Mileage Plan MVP Gold and Domestic Business Lounges for Mileage Plan MVP Gold 75K.
Using Qantas Points for Alaska Airlines flights
Nothing changes here; Qantas Frequent Flyers can continue to use their points for Alaska Airlines flights. The only difference is now Alaska Airlines can be included on the popular Oneworld 'round-the-world' award using Qantas Points, when international travel resumes.
Alaska Airlines flights use the 'Economy' and 'First Class' pricing on the Qantas Classic Flight Reward table. However, note that the carrier's First Class is more similar to the domestic Business Class we know.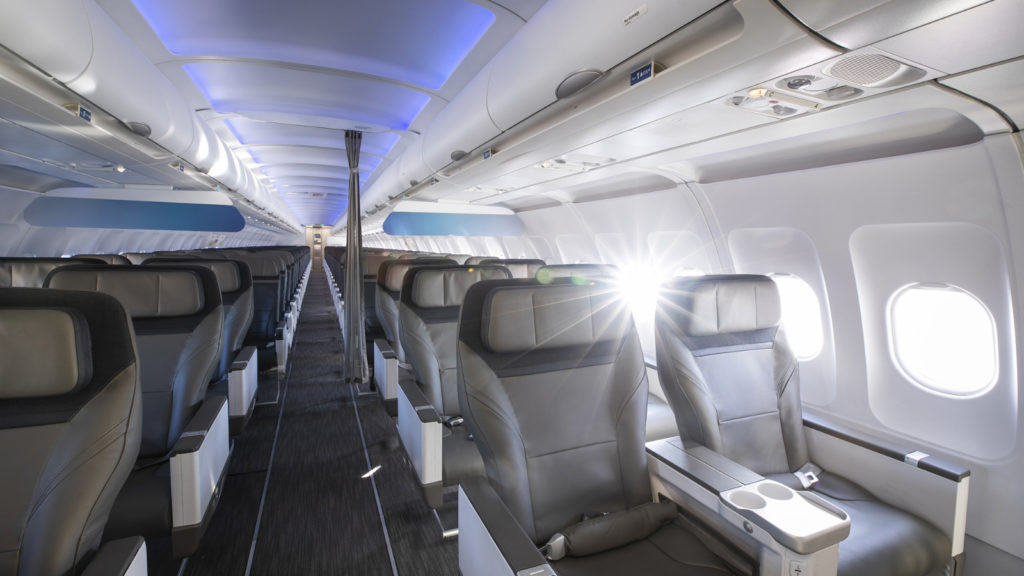 Here's the pricing for one-way Alaska Airlines flights using Qantas Points.
Flight distance
(One-way, in miles)
Economy
(Qantas Points)
First
(Qantas Points)
0-600 miles
(e.g. Seattle to Vancouver)
10,000 pts
29,000 pts
601-1,200 miles
(e.g. Seattle to Los Angeles)
14,000 pts
43,500 pts
1,201-2,400 miles
(e.g. Seattle to Anchorage)
20,000 pts
64,500 pts
2,401-3,600 miles
(e.g. Seattle to Kailua/Kona)
24,500 pts
89,800 pts
Earning Qantas Points and Status Credits with Alaska Airlines
Under oneworld, you can now earn Qantas Points and Status Credits when flying on any paid Alaska Airlines fare, as long as you attach your Qantas Frequent Flyer details to the booking. You also need to be flying one of these particular fares, as of April 2021:
| | | | |
| --- | --- | --- | --- |
| Discount Economy | Economy | Flexible Economy | First |
| G, R, T | H, K, L, Q, V | B, M, S, Y | F, I, P |
Use the Qantas Earning Points Calculator to quickly work out how many points and Status Credits you could earn on your next flight.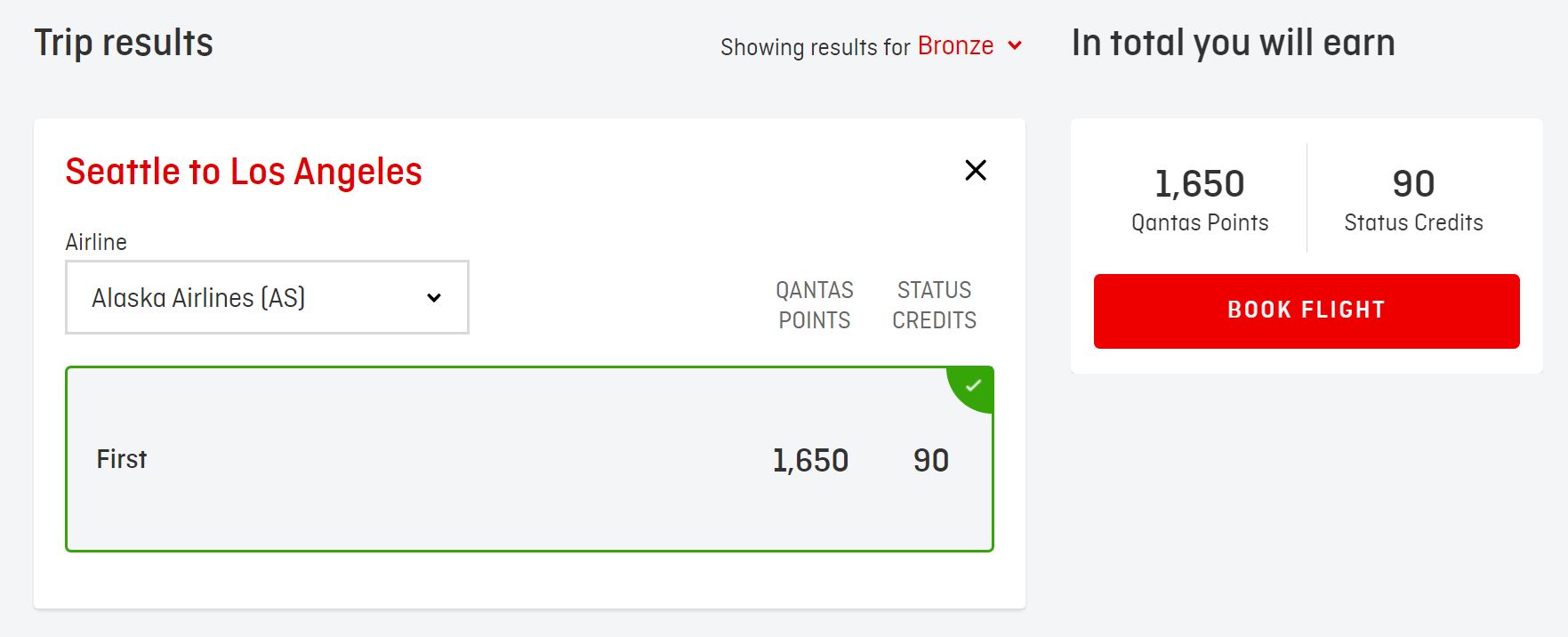 Other perks with flying Alaska Airlines
Finally, Qantas Frequent Flyers can enjoy some additional practical and money-saving perks when flying with Alaska Airlines.
Oneworld Sapphire/Qantas Gold: minimum 1x 23kg bag on Alaska Airlines bookings, even if the ticket doesn't include any. However, no additional benefit if the ticket already includes an allowance
Oneworld Emerald/Qantas Platinum: one extra piece on Alaska Airlines bookings, regardless of whether the ticket includes any or not. Also, access to priority security or 'fast track' lanes, where offered.
All the above: Priority check-in, priority boarding, priority luggage
Summing up
Alaska Airlines' entry into oneworld is a great coup for the airline and welcome addition to the alliance. The carrier has a strong presence on the US West Coast, including links to Alaska, Canada, Hawaii and more.
Members from the other 13 partner airlines, including Qantas, can take advantage of this network and also enjoy reciprocal lounge access, baggage benefits and more.
Alaska Airlines is oneworld's newest member
was last modified:
April 8th, 2021
by