As Economy cabins become more cramped, getting the most legroom is increasingly important to our comfort, especially on longer flights.
When starting trip planning, Google Flights is usually my first stop. And it is even more useful with Legroom For Google Flights, a free extension available for Google Chrome web browser users. It helps you easily compare seat differences across a range of airlines and cabins.
Google Flights search results without the extension
Google Flights already displays seat pitch (the distance between your seat and the one in front of you). However, you have to click on each individual flight to access that information:

Google Flights search results with the extension
Economy Class
With Legroom For Google Flights, you can compare the seat pitch across all flights in one glance: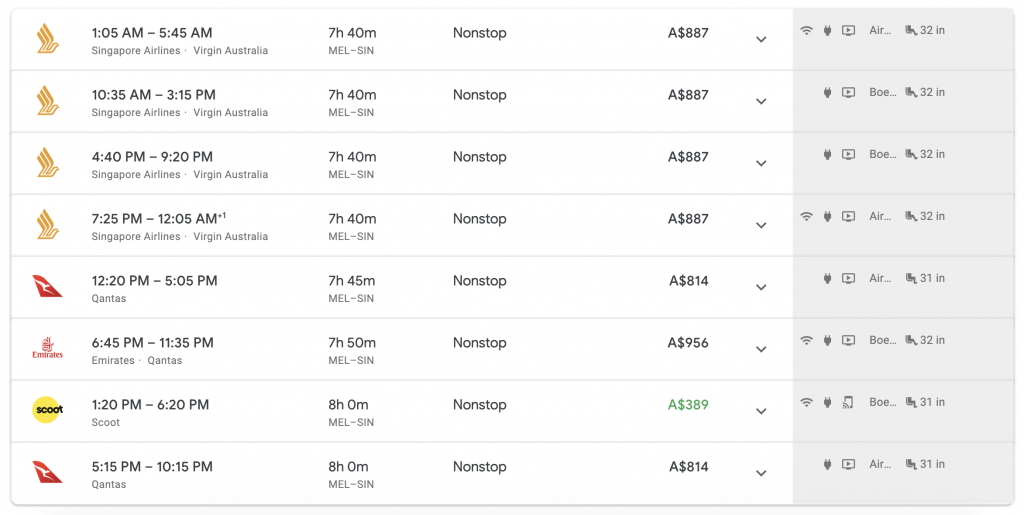 Business Class
A standout feature is for Business Class passengers. They easily see which flights operate with a lie-flat (superior) or an angled-flat (inferior) seat.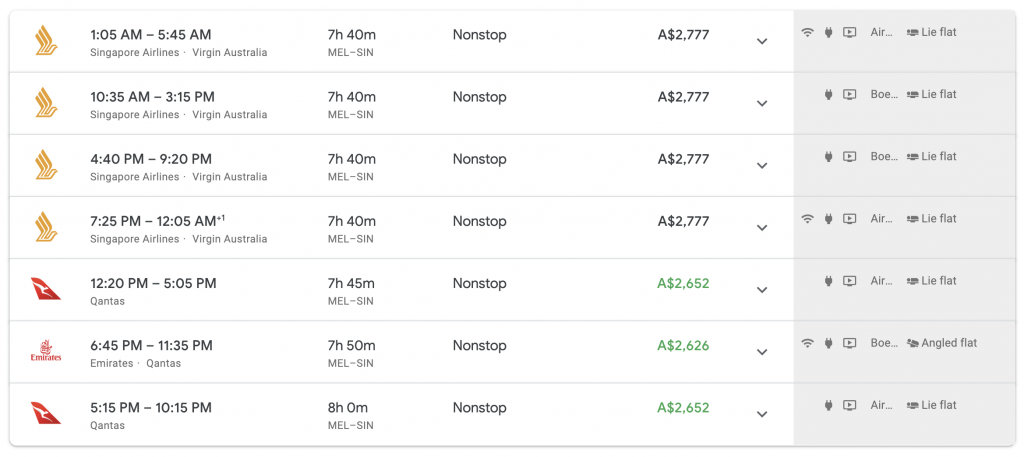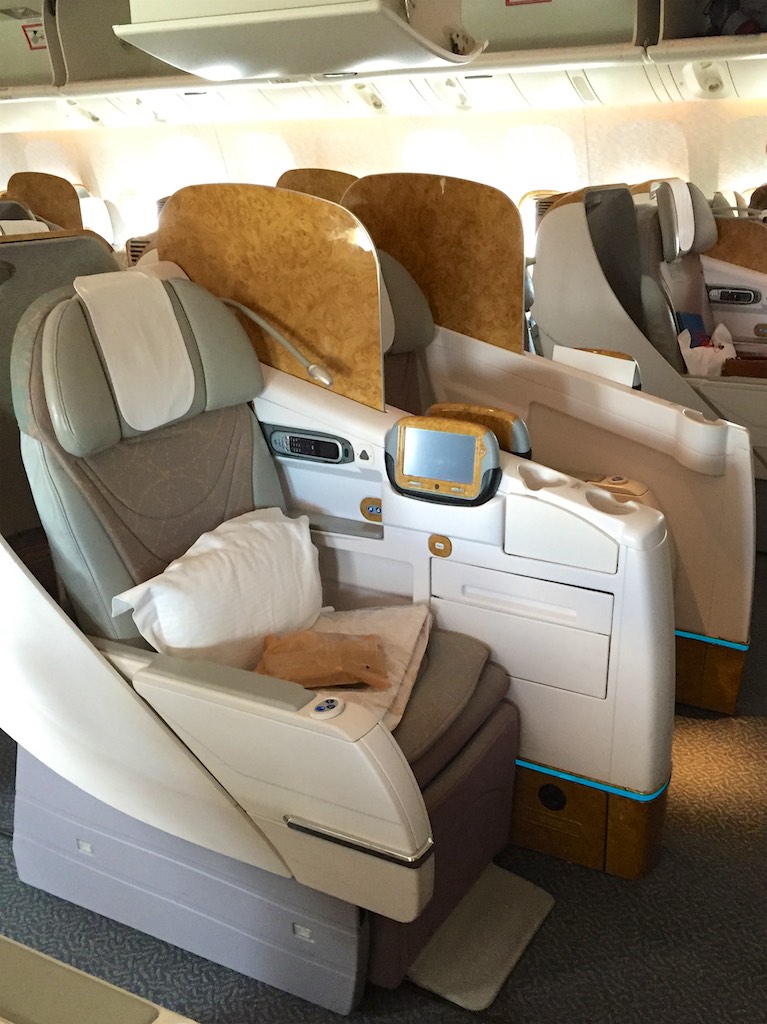 First Class
If you're flying at the pointy end, you can choose between an individual suite and a standard lie-flat seat.

Given that Singapore Airlines has so many seat types, you'll probably want a private suite rather than an open one.
Premium Economy
Most results will just say 'extra reclining', so it's hard to compare across airlines for this cabin. I'd suggest checking out SeatGuru as part of your research.
Baggage information for US flights
This is not a feature of the Chrome extension; rather, it's built into Google Flights. You can get info on how the price changes if you have carry-on and/or checked baggage.
For example, if I were purchasing a ticket from San Francisco to Austin, I would opt for Alaska, as United does not allow a carry-on (these must be Basic Economy fares).

You can see how the results change when I select a full-sized carry-on bag using the Bags filter.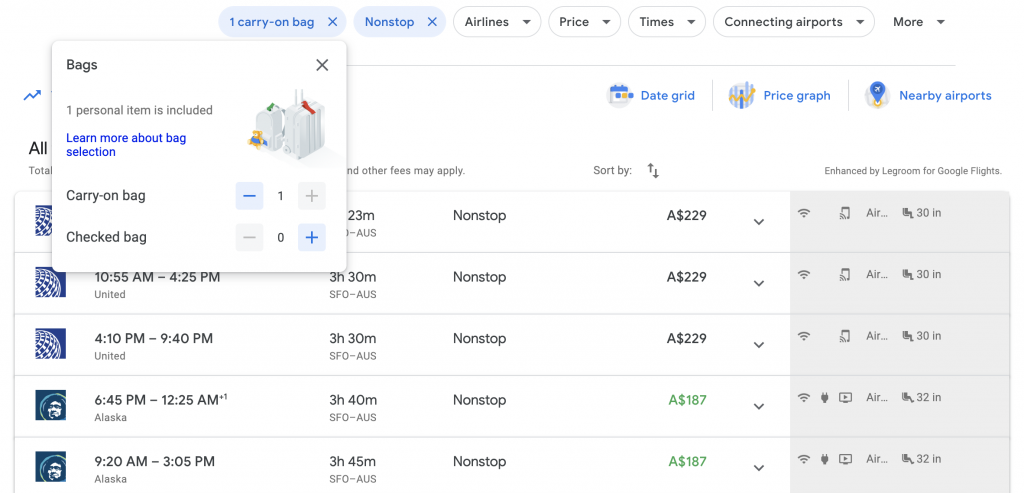 Read more in our guide on how to save on checked baggage fees on domestic US flights.
How to install Legroom For Google Flights
Summing up
Google Flights is already quite a reliable and easy-to-use flight search engine. Installing this nifty extension from a third party developer is a no-brainer to help enrich your results.
Read more to learn how Google Flights can also help you to hack cheap or free stopovers and create price alerts.
Have you gotten any use out of this extension? Share your experience in the comments below.
How to easily compare legroom across flights
was last modified:
August 12th, 2020
by