As Economy cabins become more cramped, getting the most legroom is increasingly important to our comfort, especially on longer flights.
When starting a trip search, Google Flights is usually first place I start. And now it is even more useful with Legrooms for Google Flights, a free extension available for Google Chrome web browser users, helping you easily compare seat differences across a range of airlines and cabins.
Without the extension
Google Flights has for already some time been displaying seat pitch (the distance between your seat and the one in front of you), however, you have to click on each individual flight to access that information:

The Emirates A380 offers above average legroom at 32 inches
With the extension
Now you can compare the Economy seat pitch across all flights in one glance: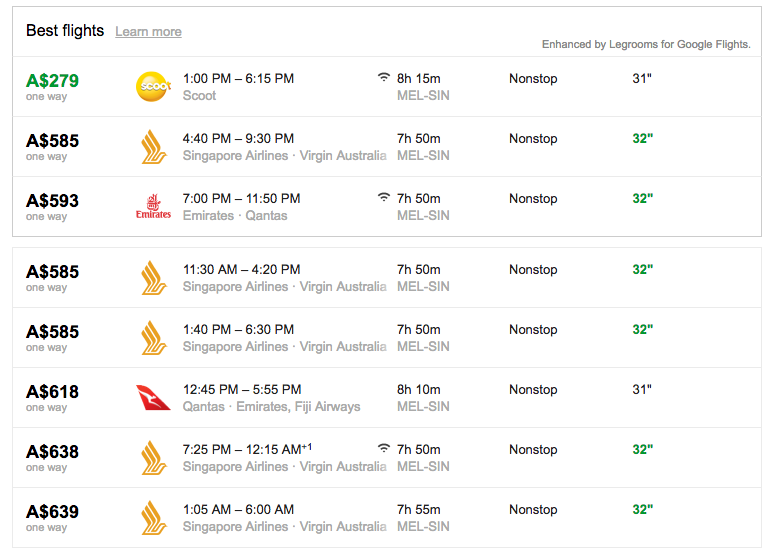 Did you know that Scoot and Qantas have less legroom than the Emirates and Singapore Airlines flights on the Melbourne – Singapore route?
A standout feature is for Business Class passengers, who can now easily see which flights operate with a lie-flat (the best), an angled-flat (one step down) and a recliner/extra recliner seat (the worst):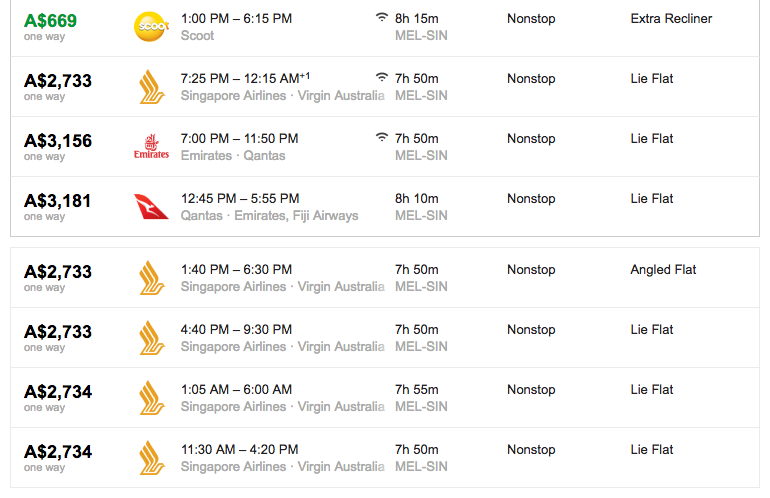 If I were redeeming my KrisFlyer miles or Velocity points for one of the five Singapore Airlines flights above, I'd try to avoid the 1:40pm departure with angled-flat seats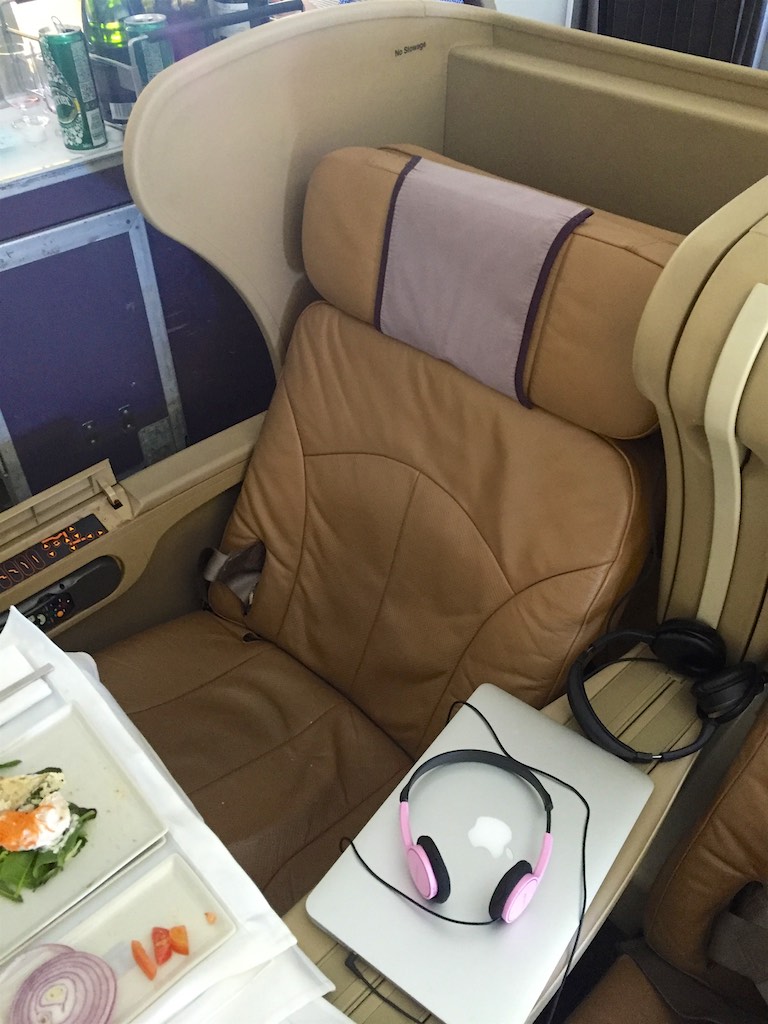 An angled-flat seat on the A330…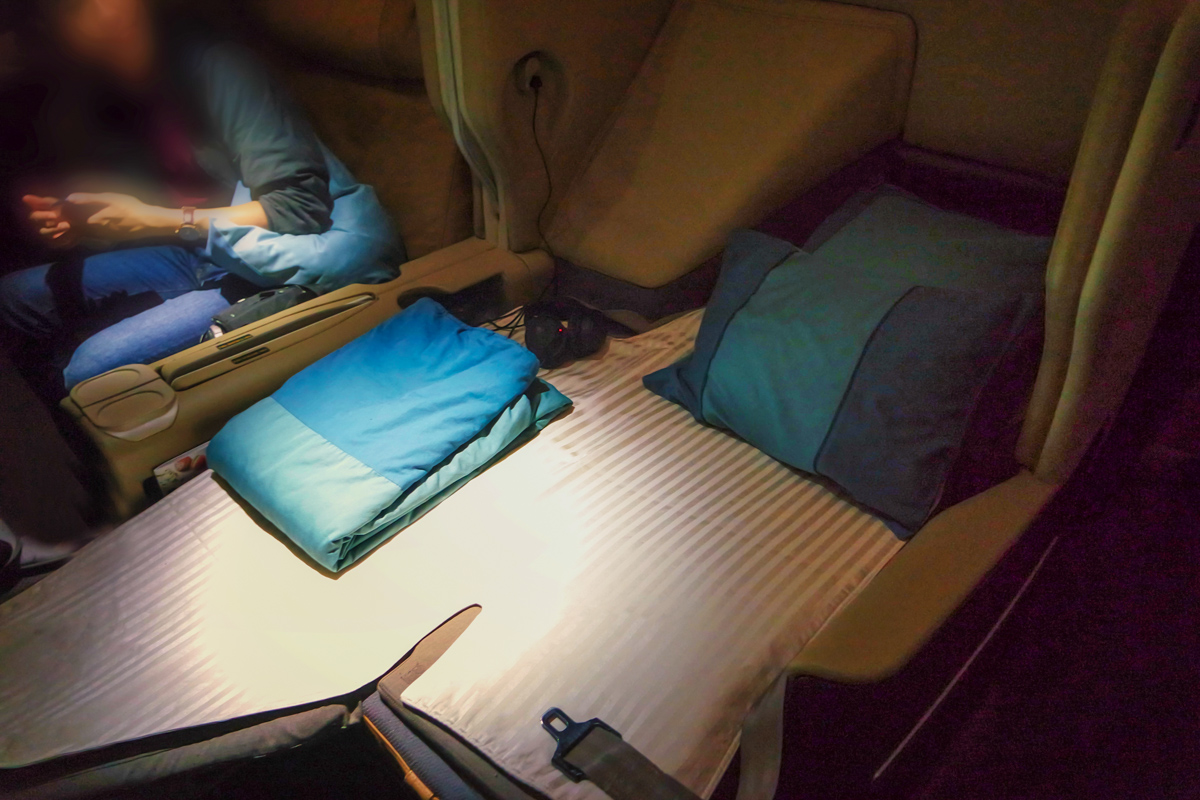 …or a lie-flat bed on the Boeing 777-300ER?
This feature works for First Class and Premium Economy cabins too.
Added feature
Legroom for Chrome has now added information on carry-on allowances, at least for domestic US flights. You can see from the screenshot below that the fares from United and American do not include carry-on allowances whereas the Delta flights do.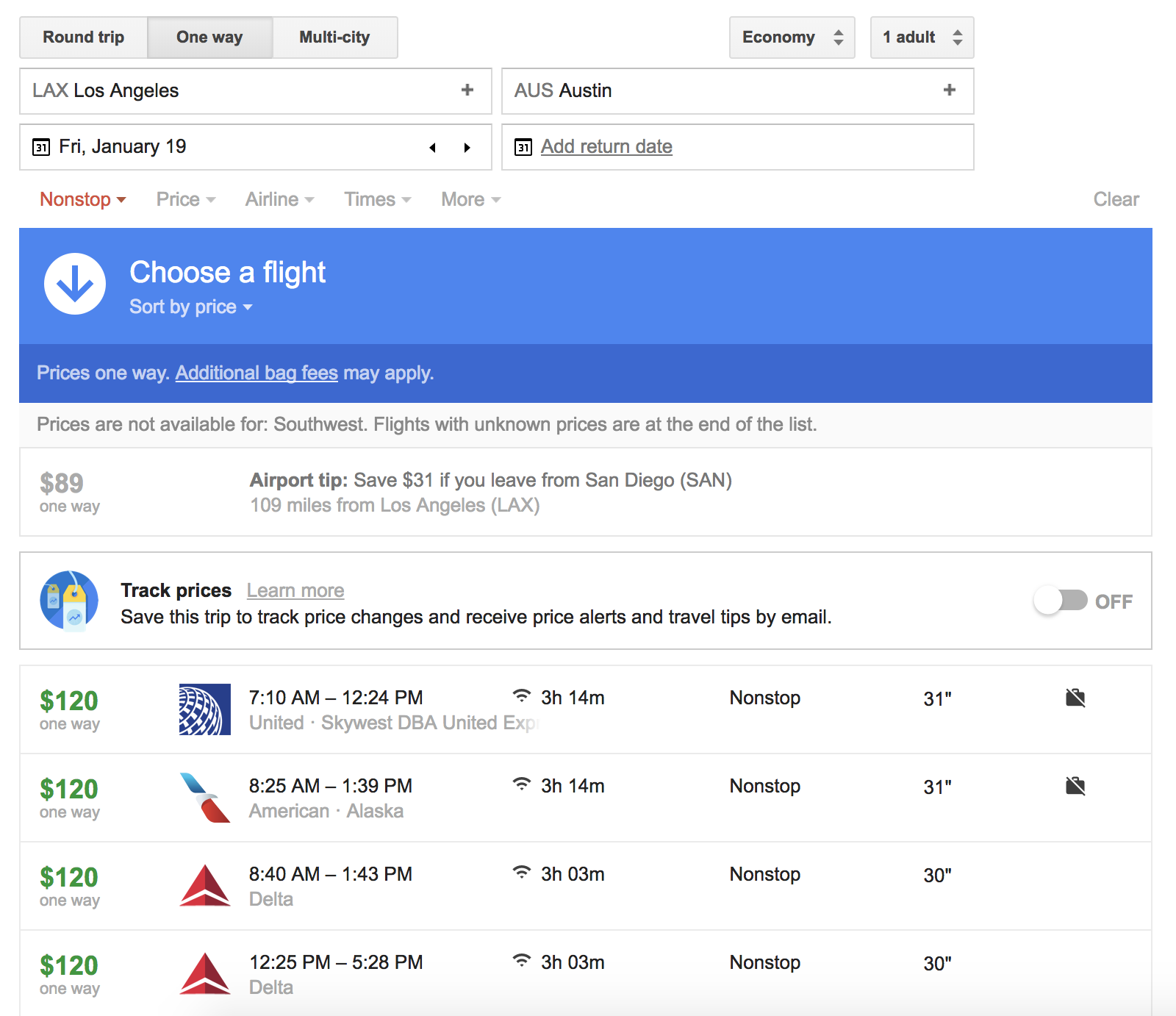 You may like to read more in our guide on how to save on checked baggage fees on domestic US flights.
How to install the extension
Make sure you have Google Chrome installed as your web browser
Install the Legroom For Google Flights extension and it will automatically appear in your next Google Flights search
Summing up
Google Flights is already quite a reliable and easy-to-use flight search engine, so installing this nifty extension from a third party developer is a no-brainer to help enrich your results.
Google Flights is also a great tool for hacking cheap or free stopovers and creating price alerts.
H/T: The Points Guy
How to easily compare legroom across a number of flights in just one glance
was last modified:
January 4th, 2018
by