Jetstar has really come onto the travel scene in our region over the past decade or so. It now carries almost one out of every 10 passengers travelling in and out of Australia, not to mention its domestic operations.
One unique use of Qantas Points is redeeming seats on Jetstar flights, given no other easily accessible points currency can do so.
In this guide, I outline the routes, aircraft and cabins Jetstar operates; step-by-step instructions on how to make a booking; sweet spots in the award chart; and links to Jetstar guides and reviews.
How do I redeem Qantas Points for Jetstar flights?
See if Jetstar operates the route with Qantas' route maps or timetables
Check points pricing using the Qantas.com Using Points Calculator or as part of the booking process on Qantas.com
You'll see the applicable taxes along with the points pricing as you try to make a booking—but only if you have enough points in your account
Qantas Point pricing on Jetstar flights is 20% less than if Qantas flew the route, in both Business and Economy Class
Make sure you book through Qantas.com to avoid phone booking fees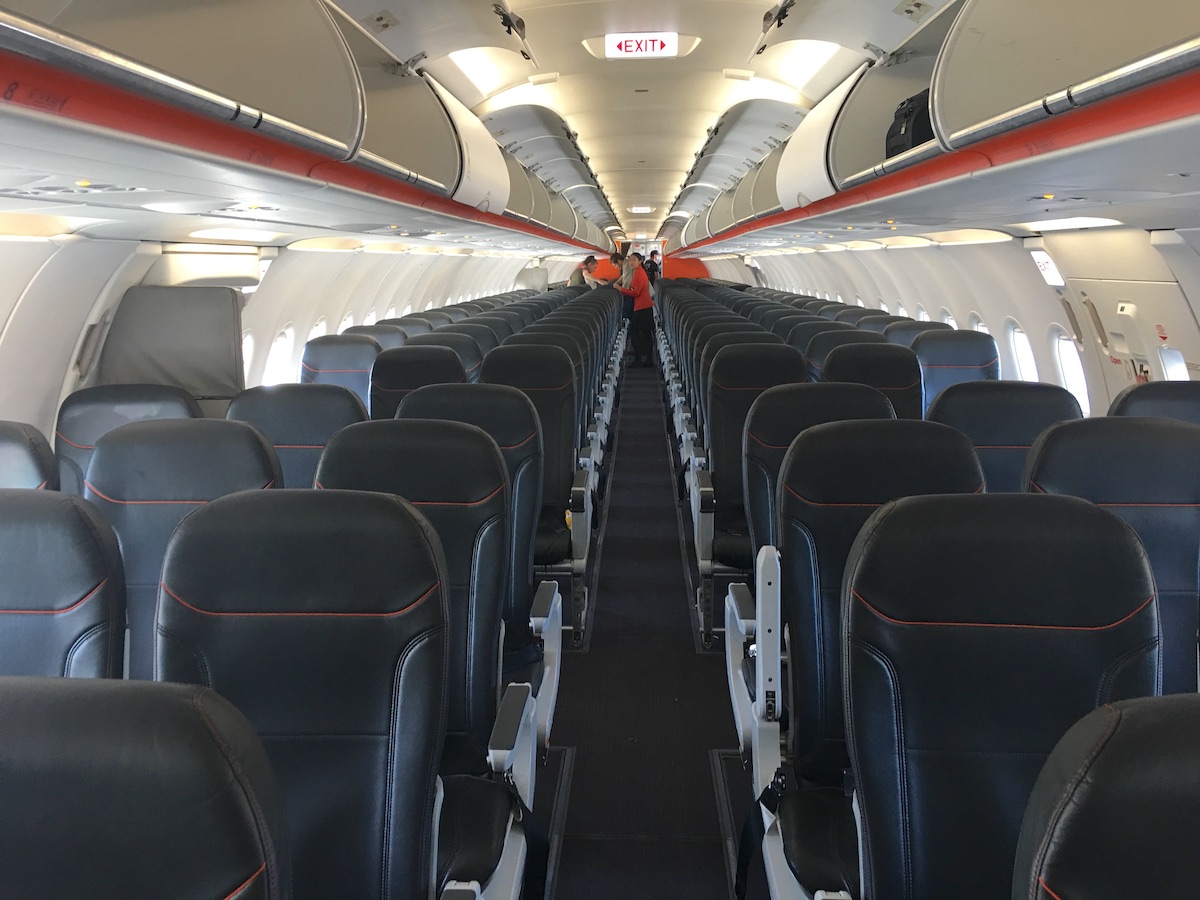 Where does Jetstar fly?
Jetstar operates to mainly leisure destinations within Australia and to New Zealand, Asia and Hawaii. Its largest international hubs are Melbourne Tullamarine and Sydney.
What kind of planes does Jetstar operate?
Jetstar operates just three types of planes:
a larger twin-aisle Boeing 787 Dreamliner with both Business Class and Economy Class
a shorter all-Economy Class Airbus A320
a longer all-Economy Class Airbus A321
The focus of this guide is Business Class redemptions on international routes (excluding New Zealand) from Melbourne, Sydney, Brisbane, Cairns and the Gold Coast. Why? Because, at least for now, they are the only routes that are serviced by the 787 Dreamliner with both Business and Economy Class.
Currently, you can fly the Dreamliner between:
Melbourne and:
Bali
Bangkok
Ho Chi Minh City
Honolulu
Phuket
Singapore
Sydney and:
Bali
Ho Chi Minh City
Honolulu
Phuket
Cairns and:
Gold Coast and:
Brisbane and:
All other routes (domestic and New Zealand) are serviced by the smaller all-Economy Class planes.
If your home airport is one other than the four listed above, then you can still pick up an add-on flight in Economy Class to connect to Melbourne, Sydney, Cairns or the Gold Coast. From there, you can take advantage of a Business Class flight overseas.
This is called a 'mixed-cabin redemption' and will come up automatically when you search for awards on the Qantas website.
What is Jetstar Business Class like?
Business Class on the Dreamliner is arranged in a 2-3-2 configuration. You'll get a leather recliner seat, similar to what you'd find on a domestic Business Class flight with Qantas or Virgin Australia. My pick for the best seats is 3G and 3J, which offer extra recline.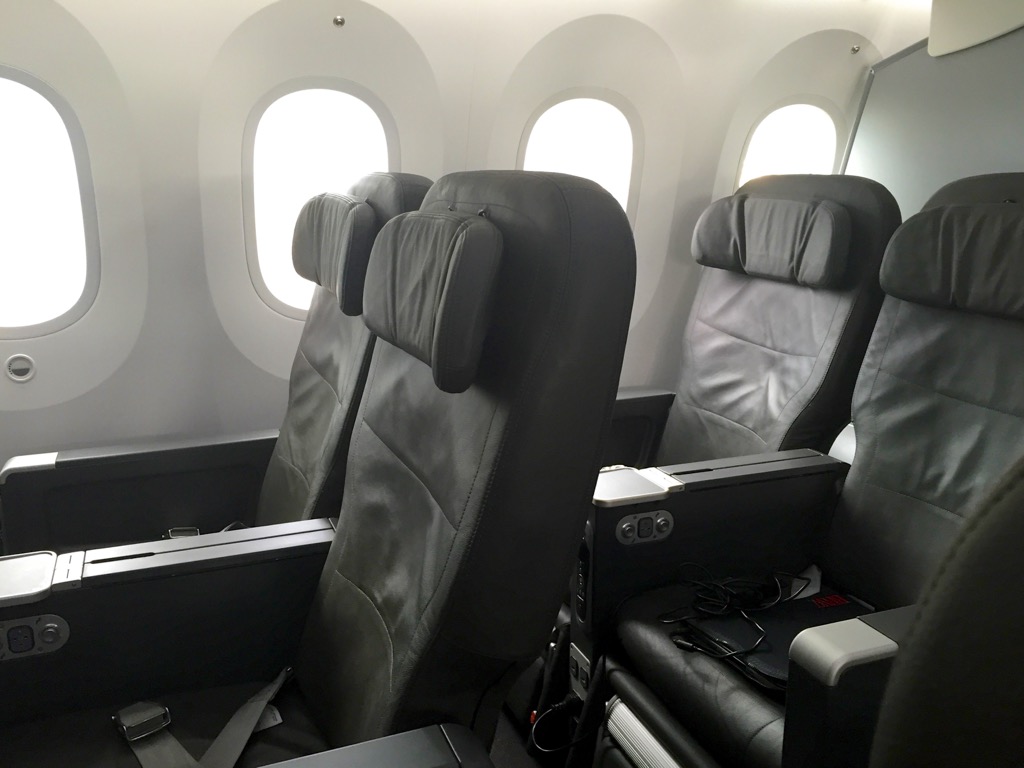 In Business Class, you'll get complimentary meals and beverages, inflight entertainment and 30kg a baggage allowance.
Do Jetstar Business Class passengers get Qantas lounge access?
Unless you hold elite status with Qantas or are a Qantas Club member, you won't get lounge access before a Jetstar Business Class flight redeemed with points. Only Business Max fares purchased with cash will make you eligible.
What is Jetstar Economy Class like?
Economy Class is arranged in a 3-3 configuration on the smaller planes and 3-3-3 on the Dreamliner. Meals, drinks, entertainment and baggage are at an extra cost.
If you're comparing Qantas and Jetstar, know that you'll get more legroom when flying on the parent company. Most of Qantas' international flights have at least 31 inches of seat pitch, whereas Jetstar are a maximum of 30 inches on the Dreamliner and can even be as tight as 28 inches on domestic flights.
As Jetstar is a low-cost carrier, they have regular sales. That means that tickets on these flights are usually best to be purchased with cash rather than points. Exceptions include last-minute purchases or travel during a peak period like school holidays.
Sweet spots: maximising Qantas Points for travel on Jetstar
As stated before, the best value redemptions of Qantas Points on Jetstar flights are for Business Class tickets. These are exclusively available on routes serviced by the Boeing 787 Dreamliner.
If Qantas also operates on the same route, e.g. Sydney to Bali or Melbourne to Singapore, then it is generally worth paying the 20% premium to enjoy their superior Business Class product. That's provided you can find award availability.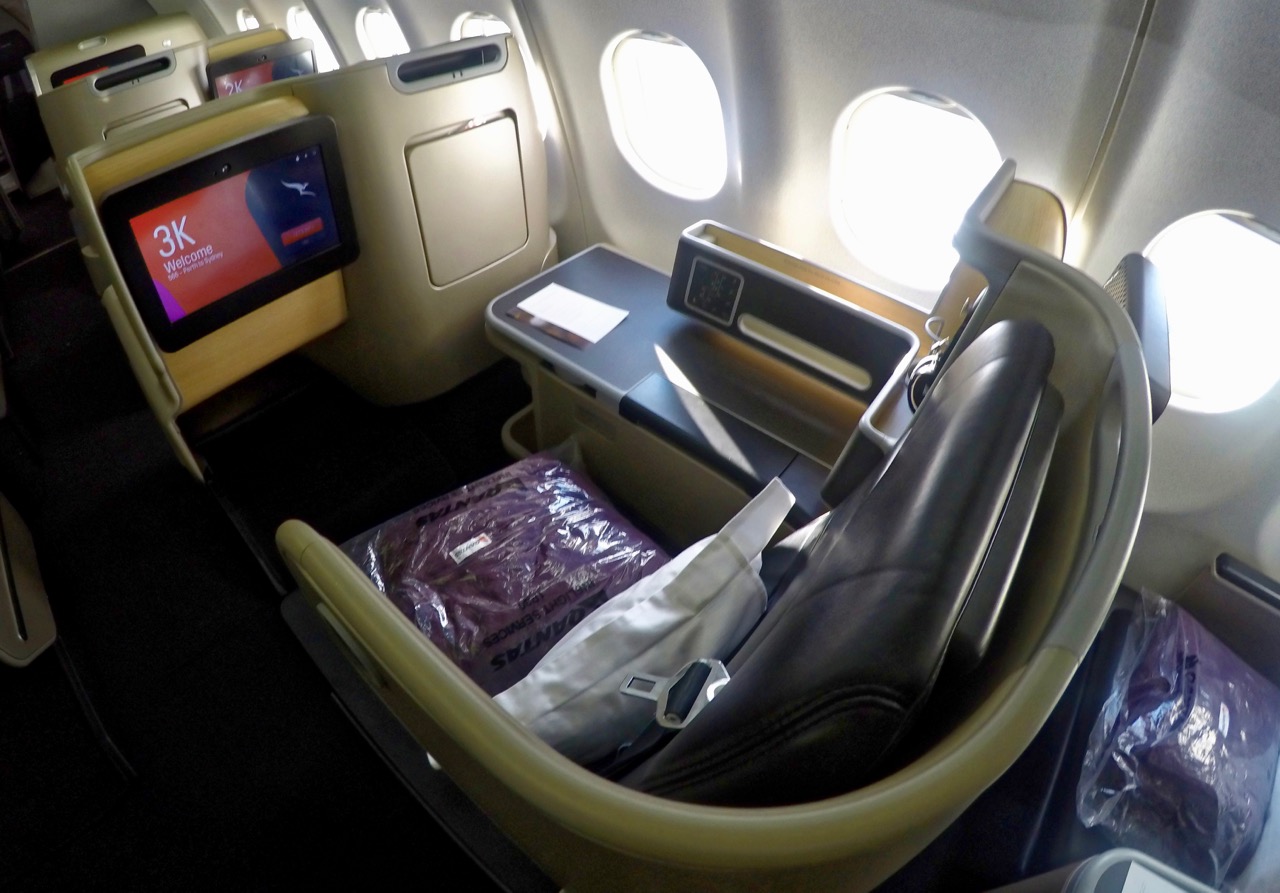 Let's say your home airport is one that does not have Dreamliner flights operating out of it, e.g. Brisbane, Perth, Adelaide and Darwin. Then the best value can be found in using your Qantas Points for Economy Class tickets for routes on which Qantas does not operate (examples below).
This table shows the best value one-way redemptions sorted from the highest per point value to lowest. Importantly, it does not factor in taxes, which reduces the per point value of all redemptions.
| Route | Class | Qantas Points | Typical cash price | Per-point value |
| --- | --- | --- | --- | --- |
| Cairns to Osaka | Business | 51,300 | $1,618 | 3.2 |
| Sydney to Phuket | Business | 51,300 | $1,563 | 3.1 |
| Melbourne/Sydney to Honolulu | Business | 61,500 | $1,832 | 3.0 |
| Melbourne to Bangkok | Business | 51,300 | $1,460 | 2.8 |
| Melbourne/Sydney to Bali | Business | 42,200 | $1,079 | 2.6 |
| Gold Coast to Tokyo | Business | 51,300 | $1,313 | 2.6 |
| Adelaide to Sunshine Coast | Economy | 9,600 | $201 | 2.1 |
| Brisbane to Hobart | Economy | 9,600 | $180 | 1.9 |
| Perth to Cairns | Economy | 14,400 | $238 | 1.7 |
You can see that you can get up to double the value per point by redeeming your points for Business Class rather than Economy Class.
Do you need to call to book Jetstar redemptions or can you do it online?
It is best to search for and book your Jetstar online in order to avoid the 3,500/6,000 (domestic/international) Qantas Point 'Award Assistance Fee' incurred by booking over the phone.
However, you can also phone 13 11 31 Monday to Saturday between 7am and 7pm AEST.
When does award calendar availability open up for Jetstar flights?
Qantas Frequent Flyer will generally release award seats for Jetstar flights around 300 days before departure. A general rule is that Jetstar will release more award seats than Qantas.
Frequently asked questions
Can you add Jetstar flights to Qantas Frequent Flyer?
You will not earn Qantas Points on most Jetstar tickets, those being the cheapest tickets (Starter & Starter FlexiBiz). However, you can earn points if you purchase a more expensive Starter Plus, Starter Max or Business Max fare. You can add your Qantas Frequent Flyer number to your booking on the Jetstar website under Manage booking.
Can I use my Qantas Frequent Flyer points on Jetstar?
Yes, you can use your Qantas points to book flights on Jetstar. In fact, Jetstar redemptions are 20% cheaper than those with Qantas. You can choose to fly in Economy or Business Class. To book your Jetstar flight using Qantas Points, go to qantas.com.
Links to related guides and reviews
Can I use any other point currencies for Jetstar flights?
Jetstar has very few frequent flyer program partners. Therefore, Qantas Frequent Flyer is the best currency by far for redeeming with Jetstar when it comes to availability of points and ease of redemption.
If you have some Emirates Skywards miles up for expiration, you can book a Jetstar redemption flight from 7,000 miles. However, Qantas redemptions start at only 1,000 points more.
Summing up
Using your Qantas Points for redemptions on Jetstar flights is quite an easy online process. However, do try to get the most value out of your points by using them for Business Class flights internationally.
Another good use is for Economy Class tickets on routes within Australia and to New Zealand on which Qantas does not operate.
If you are happy to do a layover on the way to your destination, you can probably get better value from full-service airlines like Qantas and Cathay Pacific.
Finally, definitely try and book online to avoid the phone assistance fee.
Supplementary images courtesy Jetstar.
How to redeem Qantas Points for Jetstar flights
was last modified:
July 3rd, 2020
by