If your next beachside getaway calls for relaxed luxury, Fiji is the answer. A week of carefree resort life and balmy weather is a given. But what if you could spice up your trip with a touch more… bliss?
I recently flew Fiji Airways Business Class return with Qantas Points. And let me tell you – this experience sets the bar high. It's undeniably the fanciest way to fly between Australia and Fiji on points. Availability is also pretty good when I look ahead, with many flights offering up to two seats in Business.
And if you need more convincing, this reward is surprisingly affordable. From Sydney, it only costs 83,000 Qantas Points and $226 cash per person for a return Business Class flight in Fiji Airways' best cabin. It's more from Melbourne (114,000 points return), but as I later find out, the experience is still very much worth it.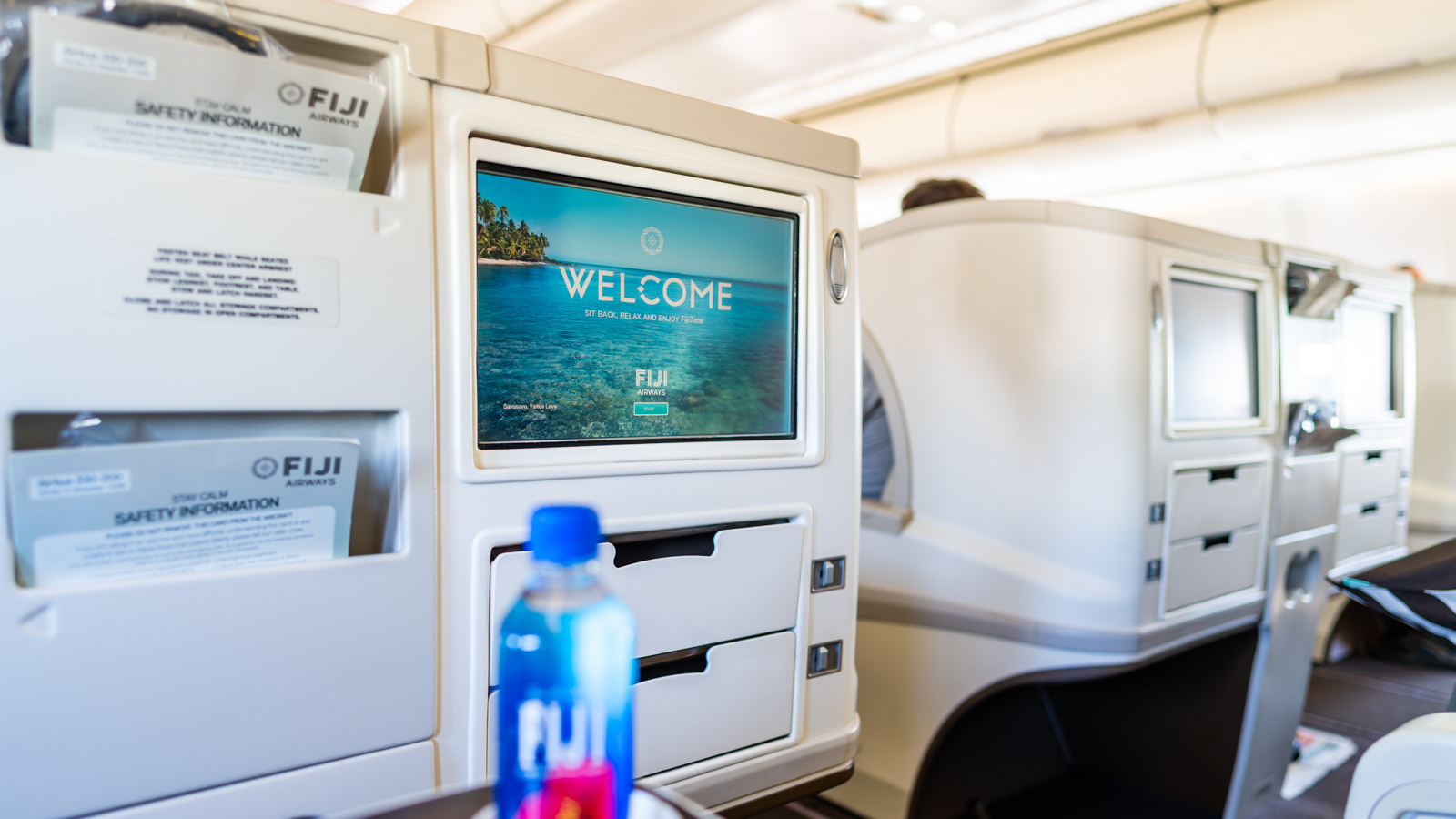 I settle for something in the middle, parting with 98,500 Qantas Points and AU$275 in Business Class for a multi-city itinerary that goes Melbourne-Nadi-Sydney, sampling the best of Fiji Airways. With the cheapest equivalent cash fare costing AU$2,571, I'm getting decent value at 2.33 cents per point.
So with the right sign-up bonus, you'll be wining and dining on board before anyone can say 'Bula'. And don't get me started on Fiji's stunning coastal scenery and chilled resort lifestyle. That's the icing on top.
Pre-flight experience
It's March 2022. Western Australia opens to the world. I fly east, catching up with the Point Hacks crew. And mere days later, Melbourne is my launchpad as I embark on my first international adventure in over two years. I'm on the 1:50 pm Fiji Airways flight, which is flown by an Airbus A330 on Saturdays. You'll want to aim for that.
It's an inexplicable feeling, gearing up to go overseas again. Pre-departure testing is a temporary nuisance, but one that Fiji will phase out from May 2022. With test results and renewed passport in hand, I promptly check-in at the Fiji Airways Premium desks, reserved for Business Class and elite frequent flyer members.
Business Class usually includes lounge access at the Qantas International Business Lounge in Melbourne. But since I've booked a Qantas codeshare reward on this Fiji Airways flight – and I have Qantas Platinum status, and the Business lounge was closed at the time of travel – I make a beeline for the Qantas International First Lounge instead.
Ahh, now this is familiar. White-marbled walls, Champagne on ice and a delicious breakfast of buttermilk pancakes that wouldn't go astray at the finest Melbourne café. And all of these treats are complimentary, free, gratis, once you're in the lounge. My time here simply flies by.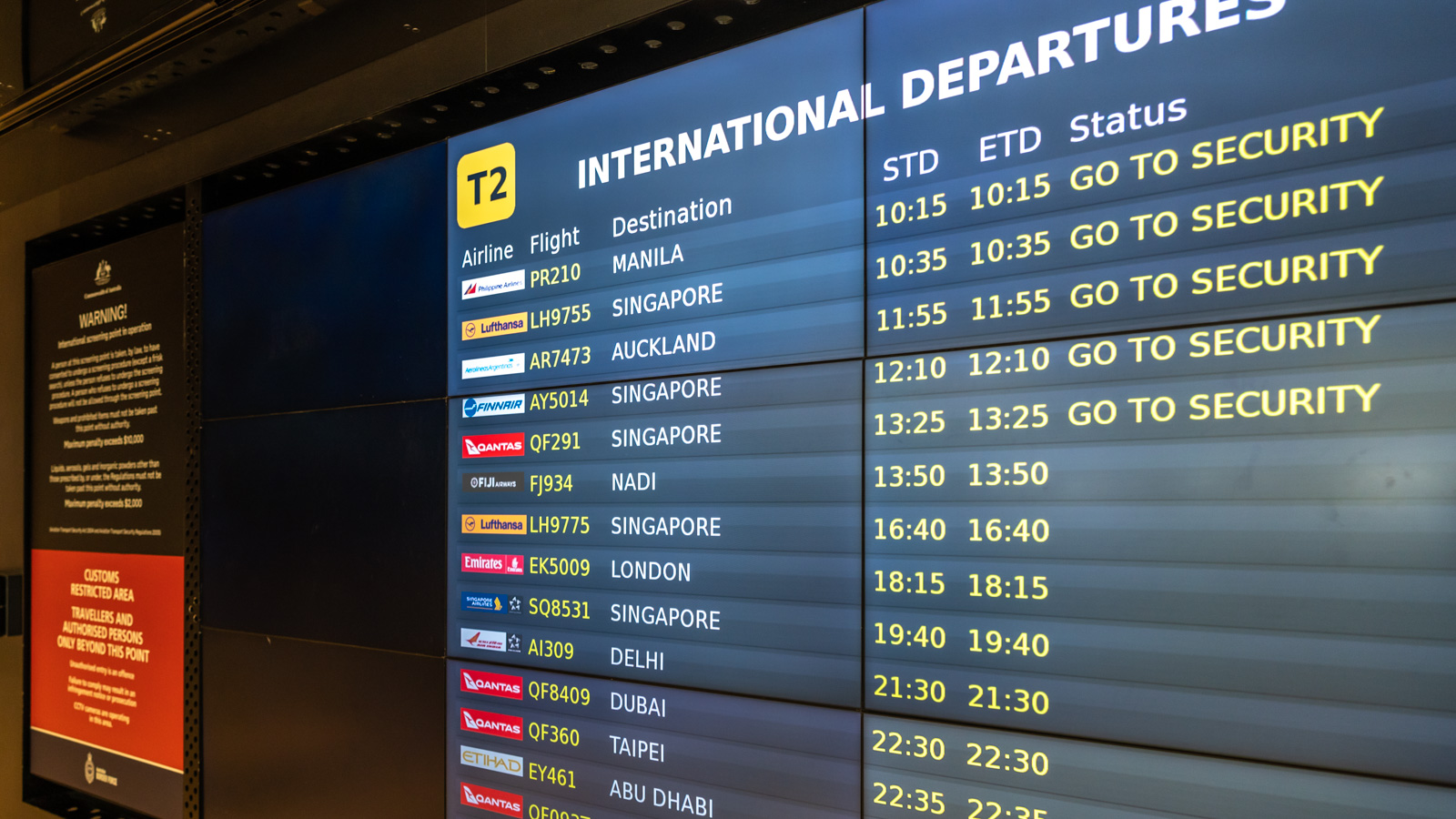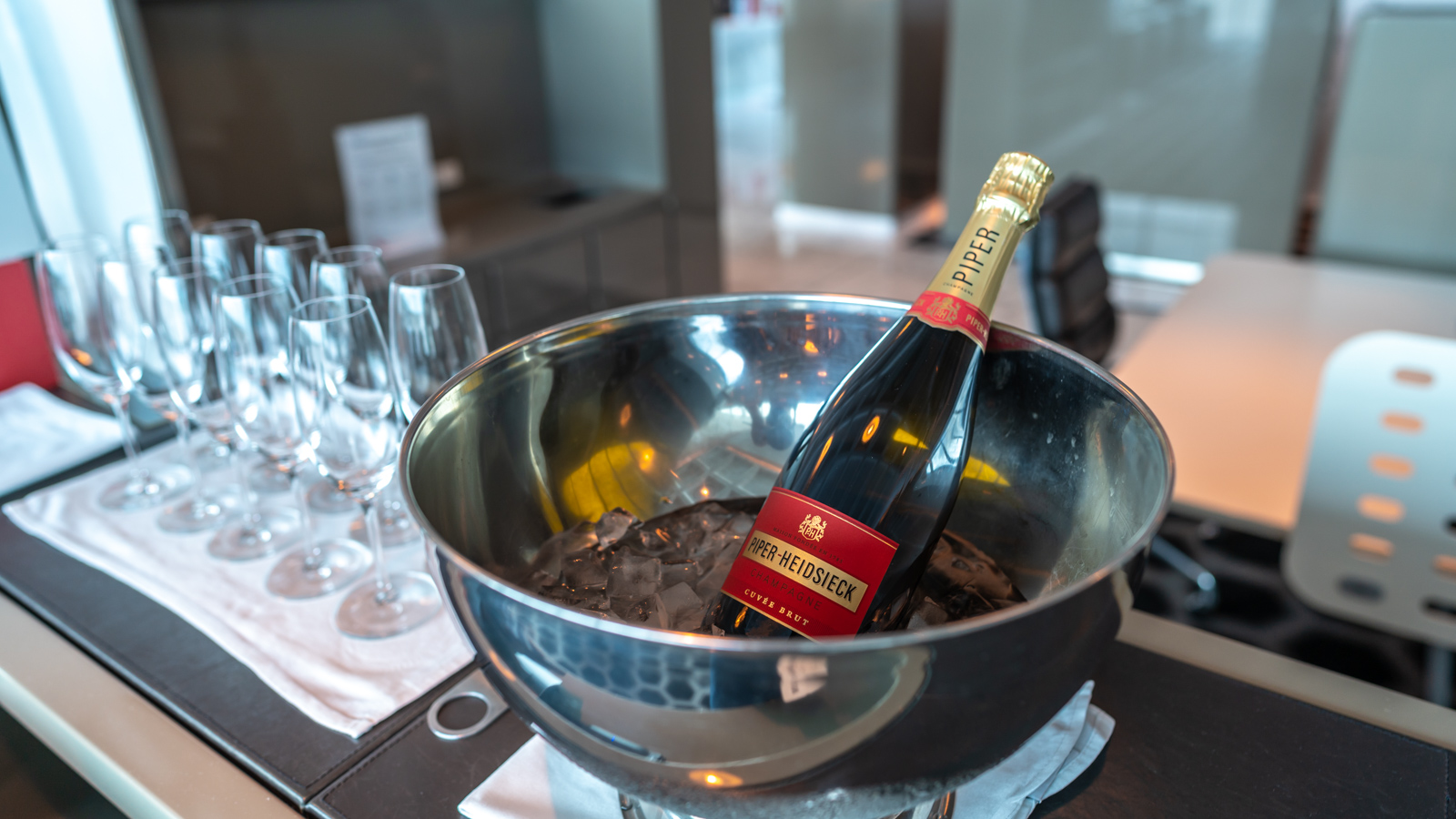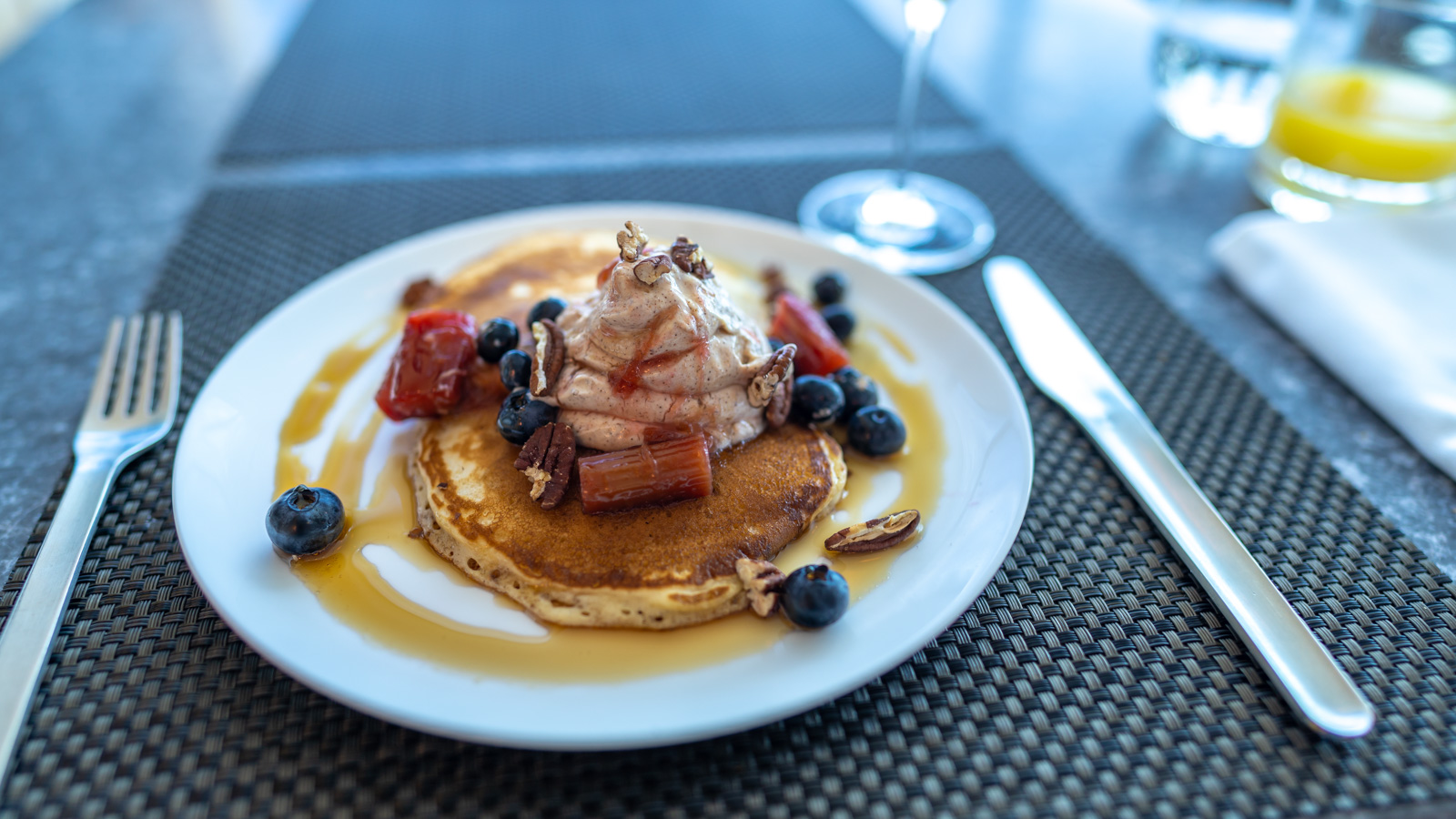 (Currently, both Qantas lounges close after QF35 to Singapore starts boarding, which is around 11:45 am. But you'll still enjoy plenty of time in the lounge if you check-in early, as Fiji Airways opens its counters four hours before departure. And trust me, savouring a leisurely lounge breakfast before boarding your Business Class flight just makes the experience all the sweeter!)
Thanks to priority boarding at the gate, I'm among the first to board the Nadi-bound Airbus A330, to a warm chorus of 'Bula's! Yes, it's time to fly.
Fiji Airways means business
The angled-flat seats on Fiji Airways' Airbus A330 still have plenty of legroom and a large entertainment screen – it's comfy for a daytime flight. Arranged in a 2-2-2 layout, it's also perfect for couples travelling together, side-by-side with glorious window views.
And this cabin crew, wow. On my flight, they're as effervescent as the glass of Chanoine Grande Réserve Brut Champagne I'm handed, along with a hot towel and Pure Fiji-branded hand sanitiser spray. It could be the bubbles kicking in, but I just know this is going to be a fun journey.
When it's time to nap, the 170-degree angled-flat 'bed' cradles me as I doze off. But if a proper snooze is important, you may prefer to book the Airbus A350 via Sydney for a fully-flat experience.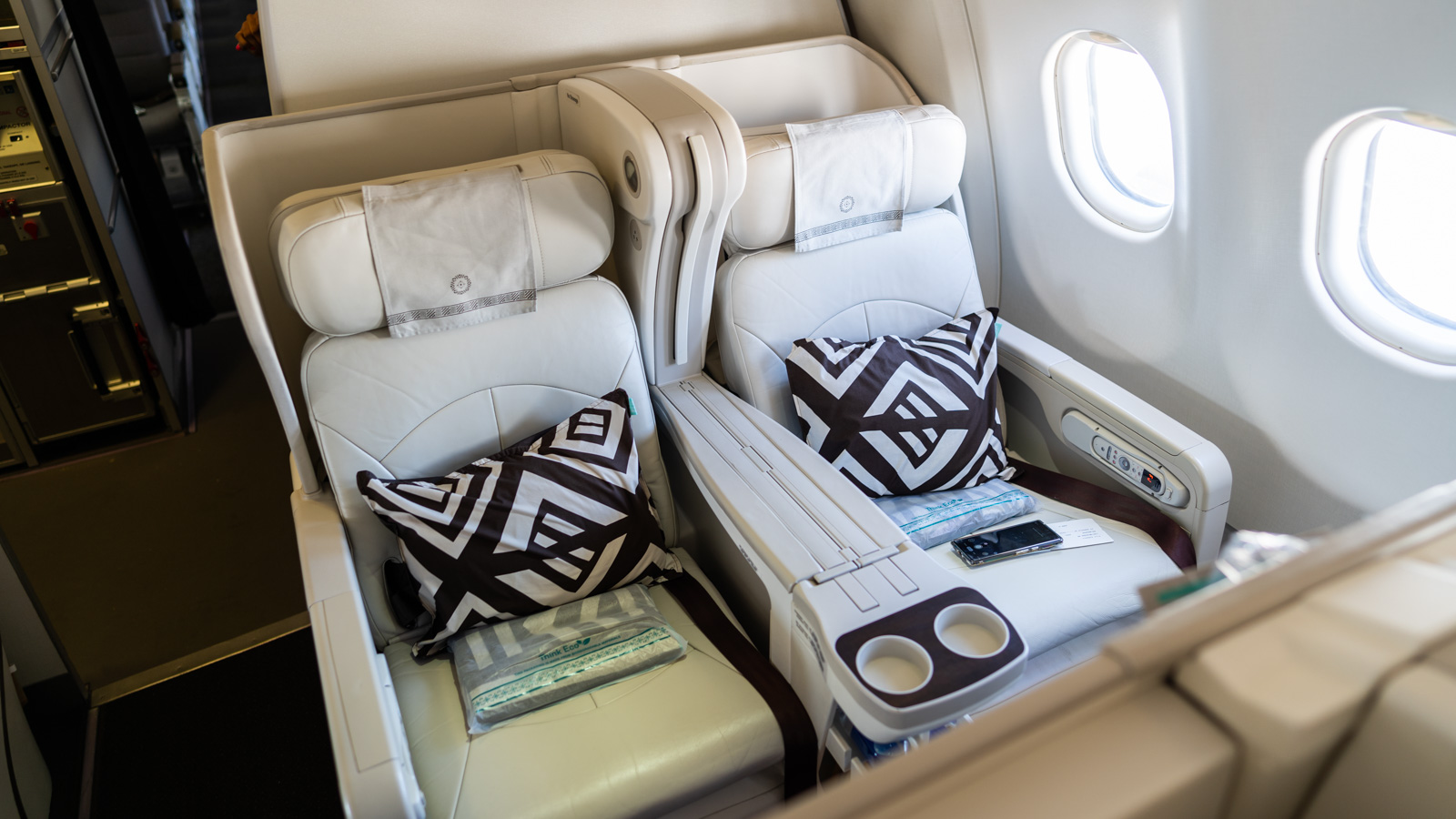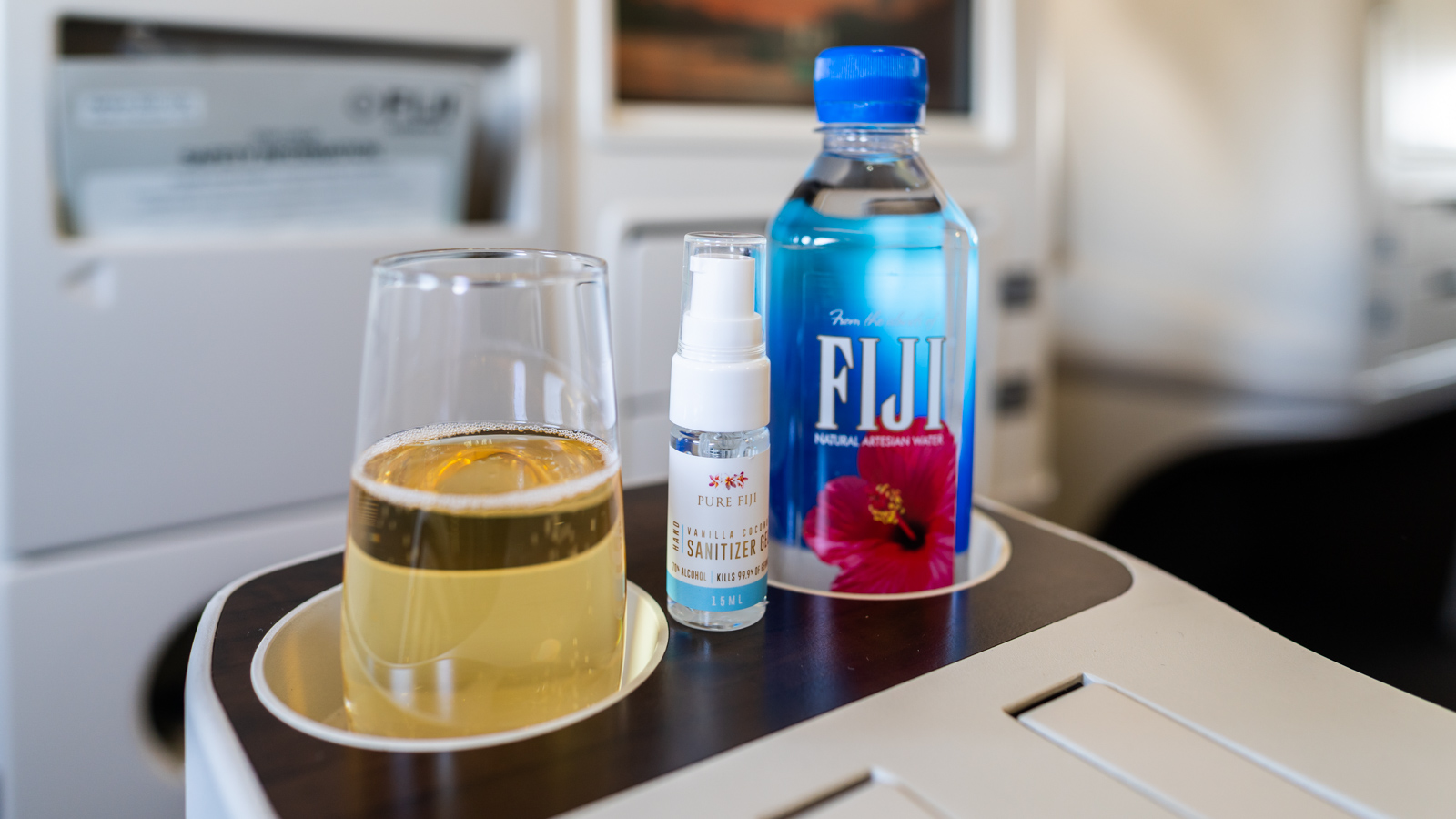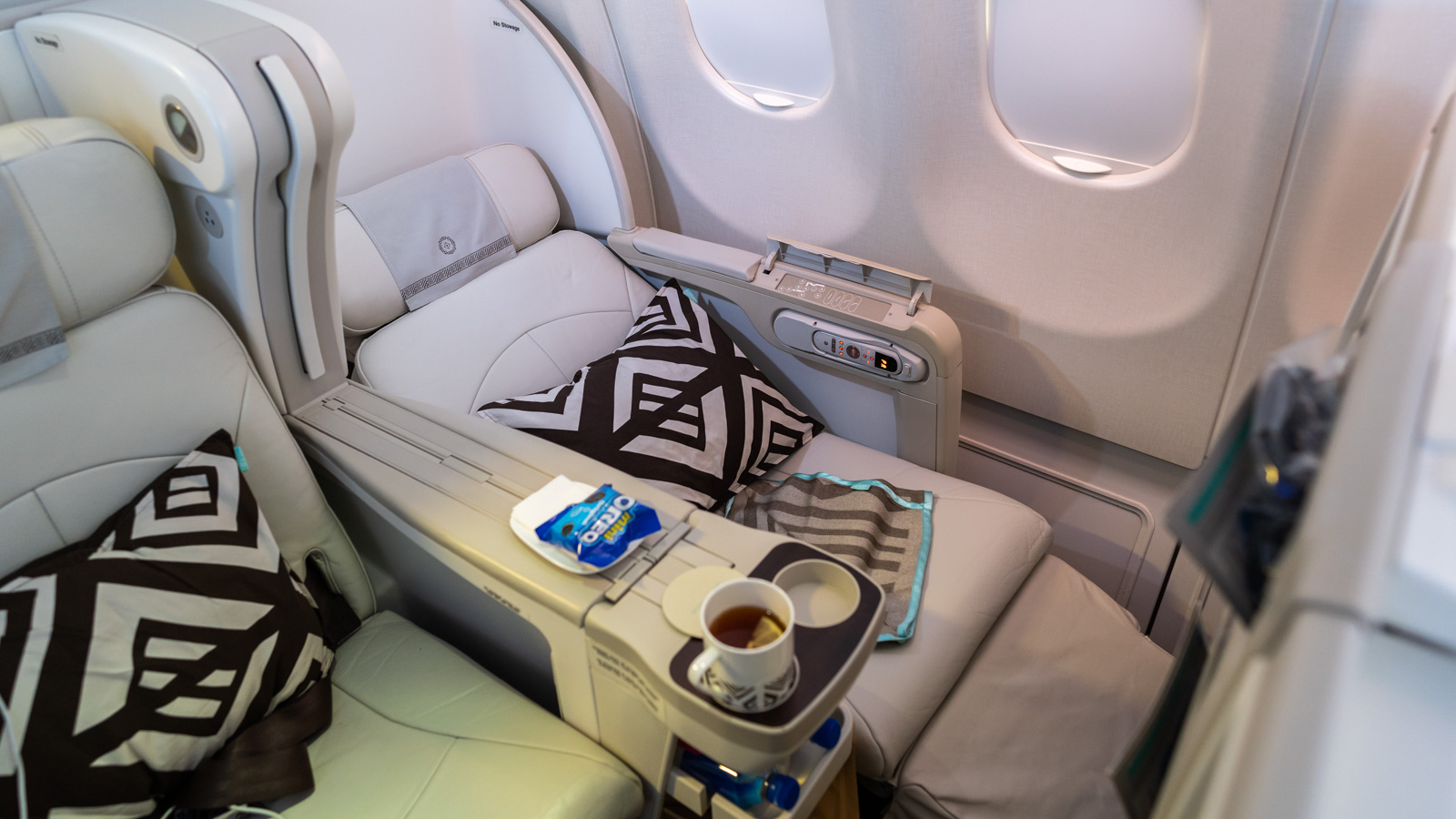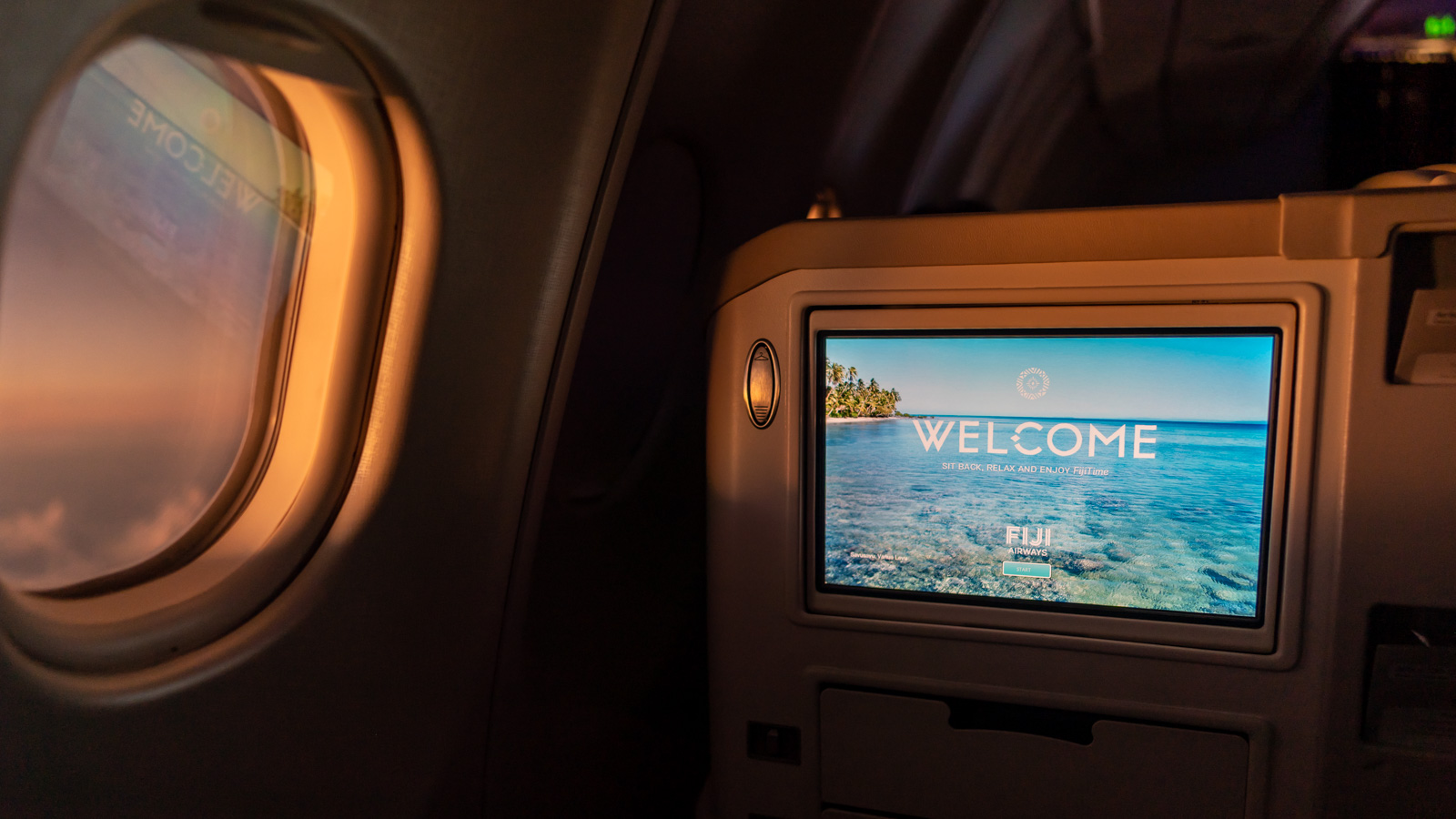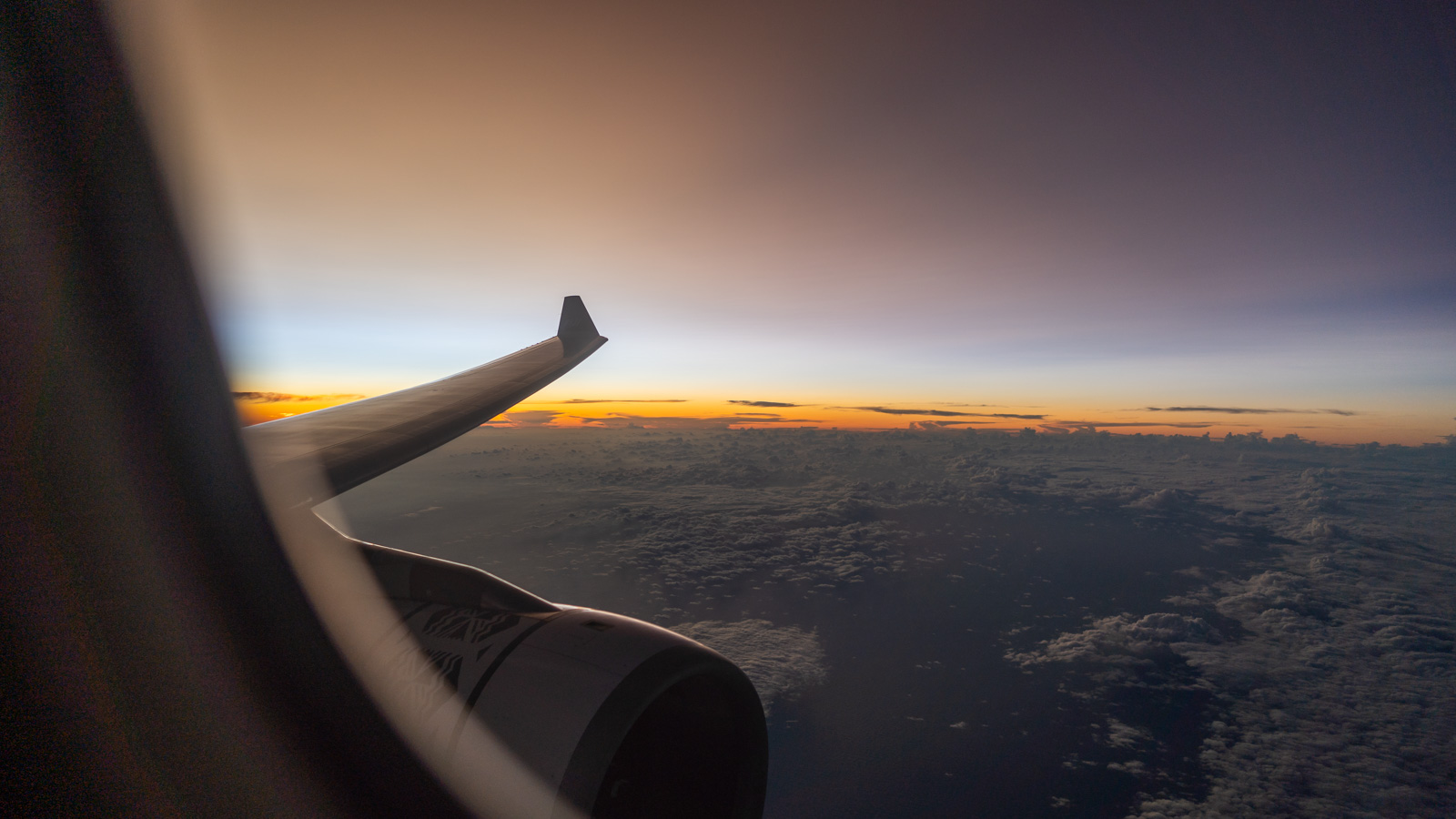 Hot tip: You'll still only part with 57,000 points one-way or 114,000 points return whether you fly Melbourne-Nadi direct, or Melbourne-Sydney-Nadi, including connecting Qantas Business Class flights.
Decadent sky dining
Fiji Airways nails the brief with its refreshed sky-high dining, overseen by fêted chef, Richard Cross. I choose the moist beef tenderloin, which comes with sides of bread and salad. I forget to check if the beef is 'medium rare' as stated on the menu, but it doesn't matter because it's pull-apart tender.
I'm still peckish, so the crew later offer me the chicken roulade as well. With lashings of gravy over the crumbed, rolled chicken breast, I can't fault it. And the black forest cake for dessert hits the right balance of size and sweetness.
The drinks menu boasts a full open bar, including Fijian rum and beers, Champagne, wines and more. You'll be well looked after in these friendly skies.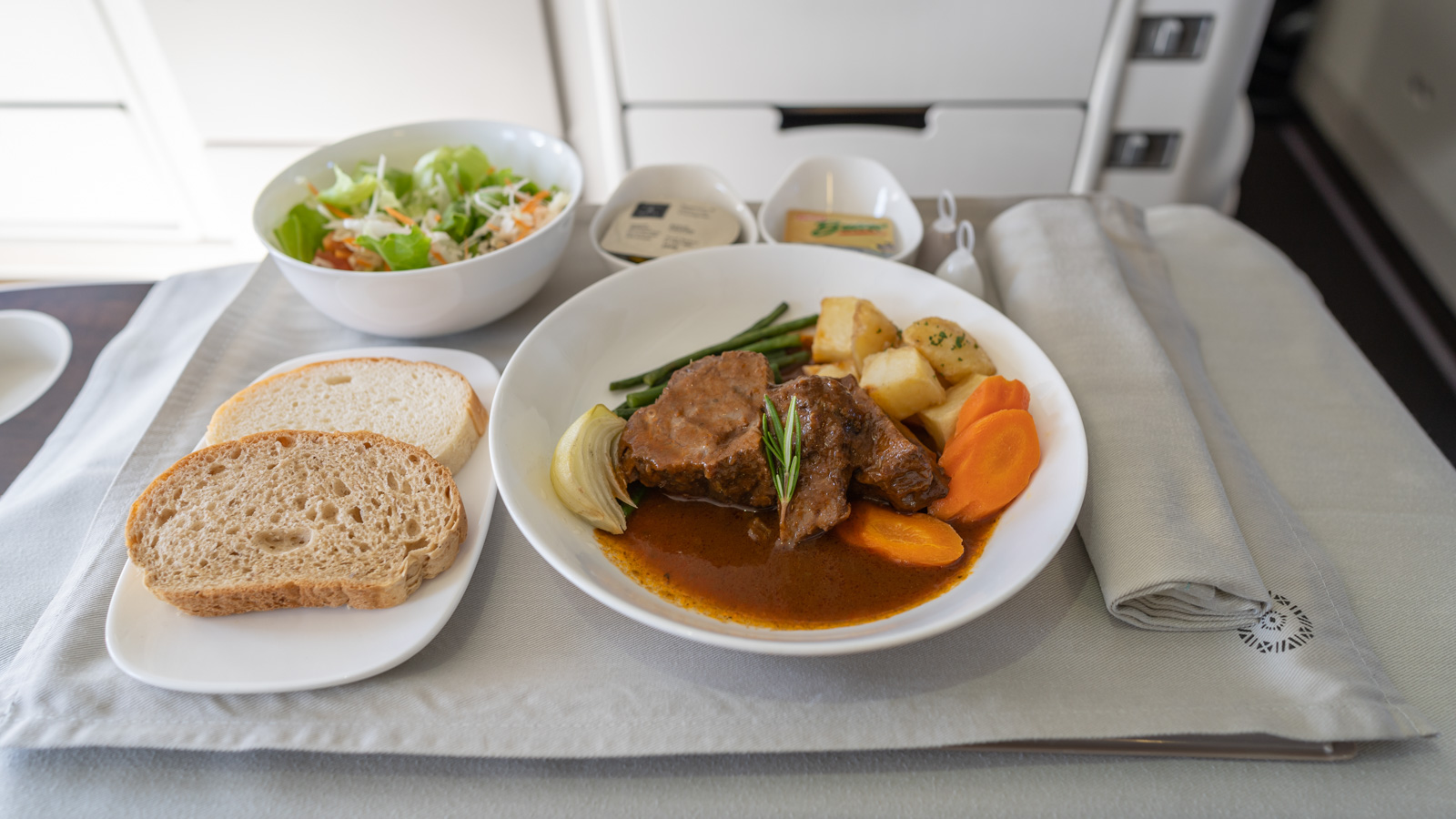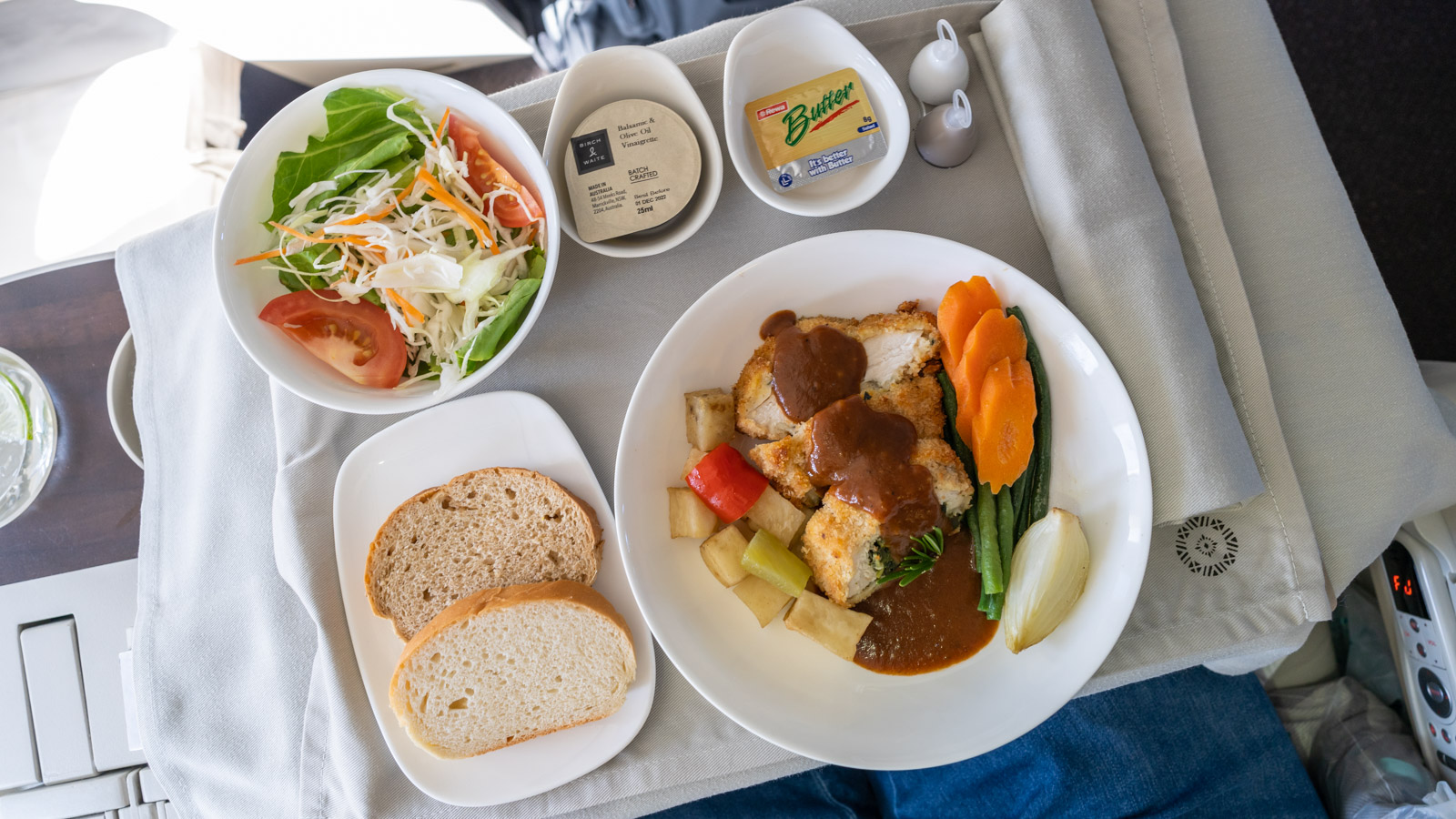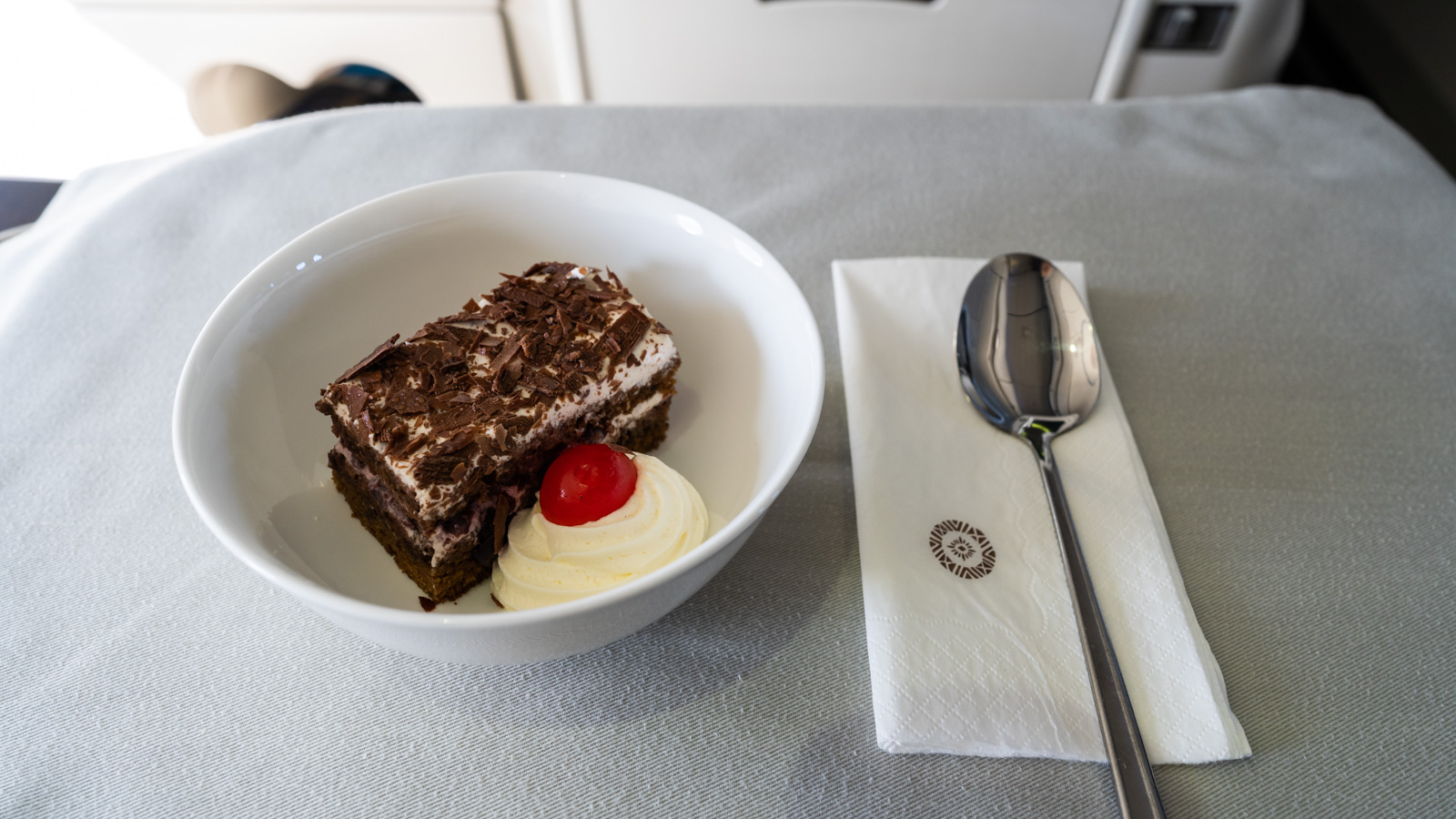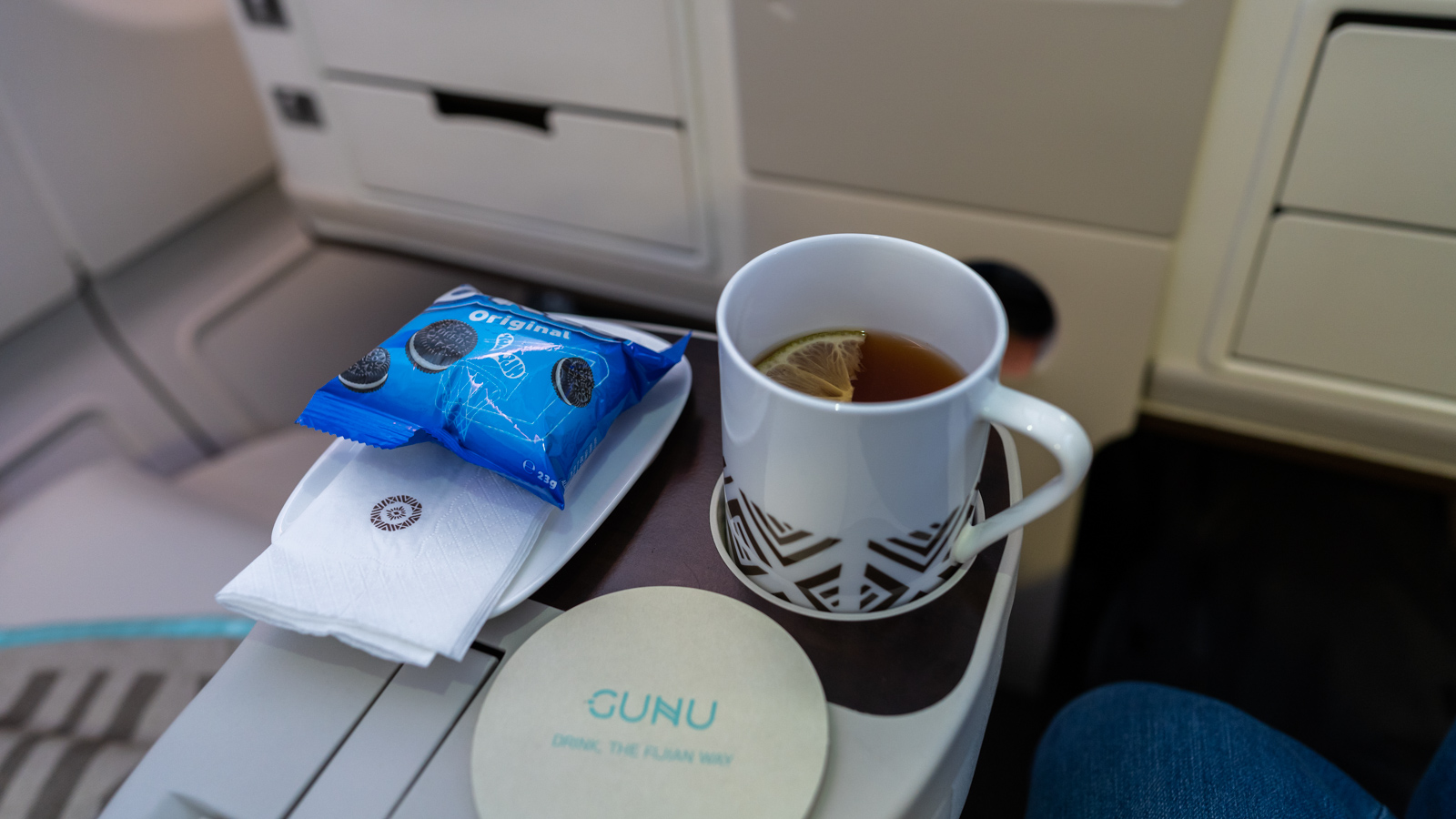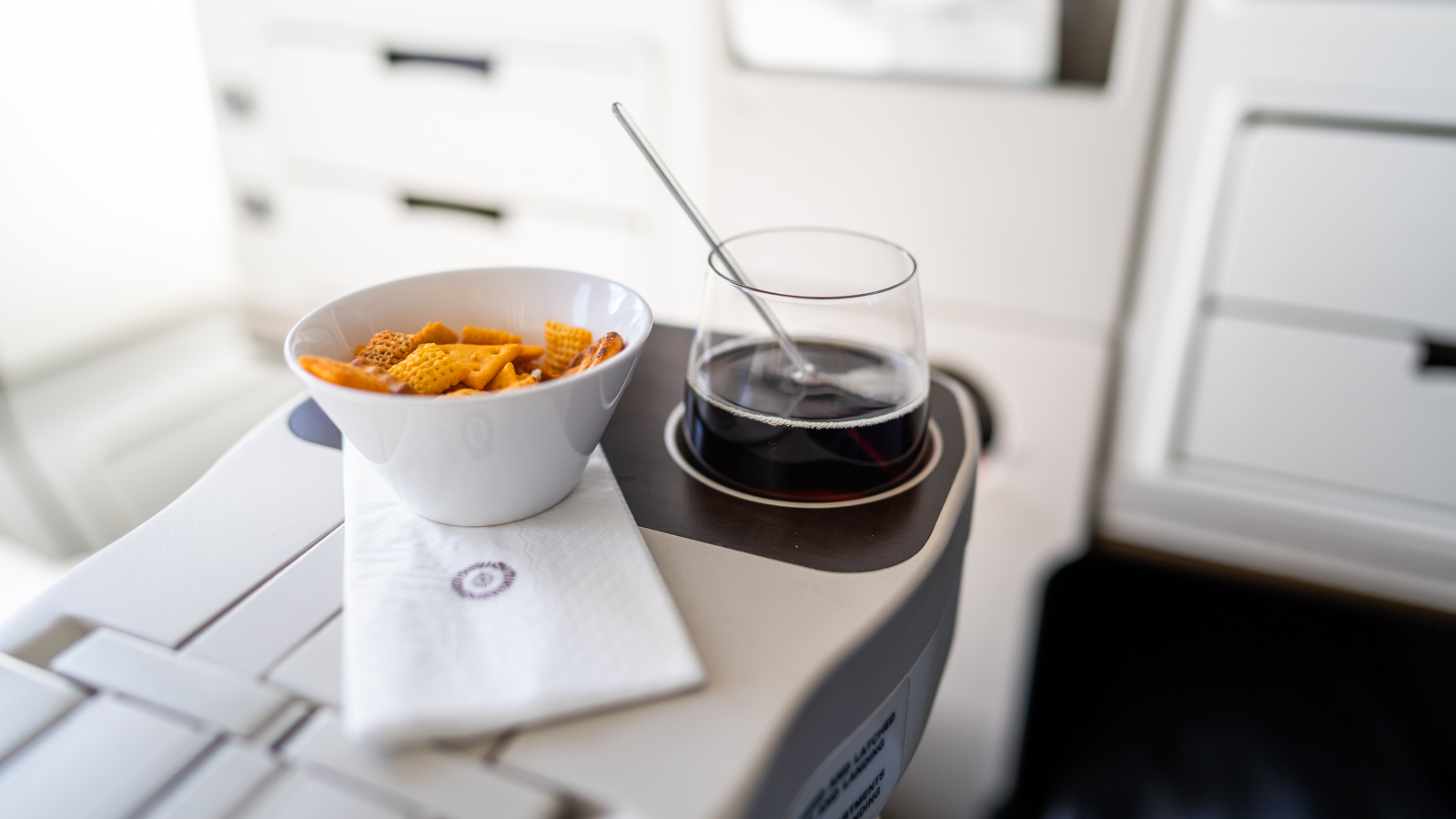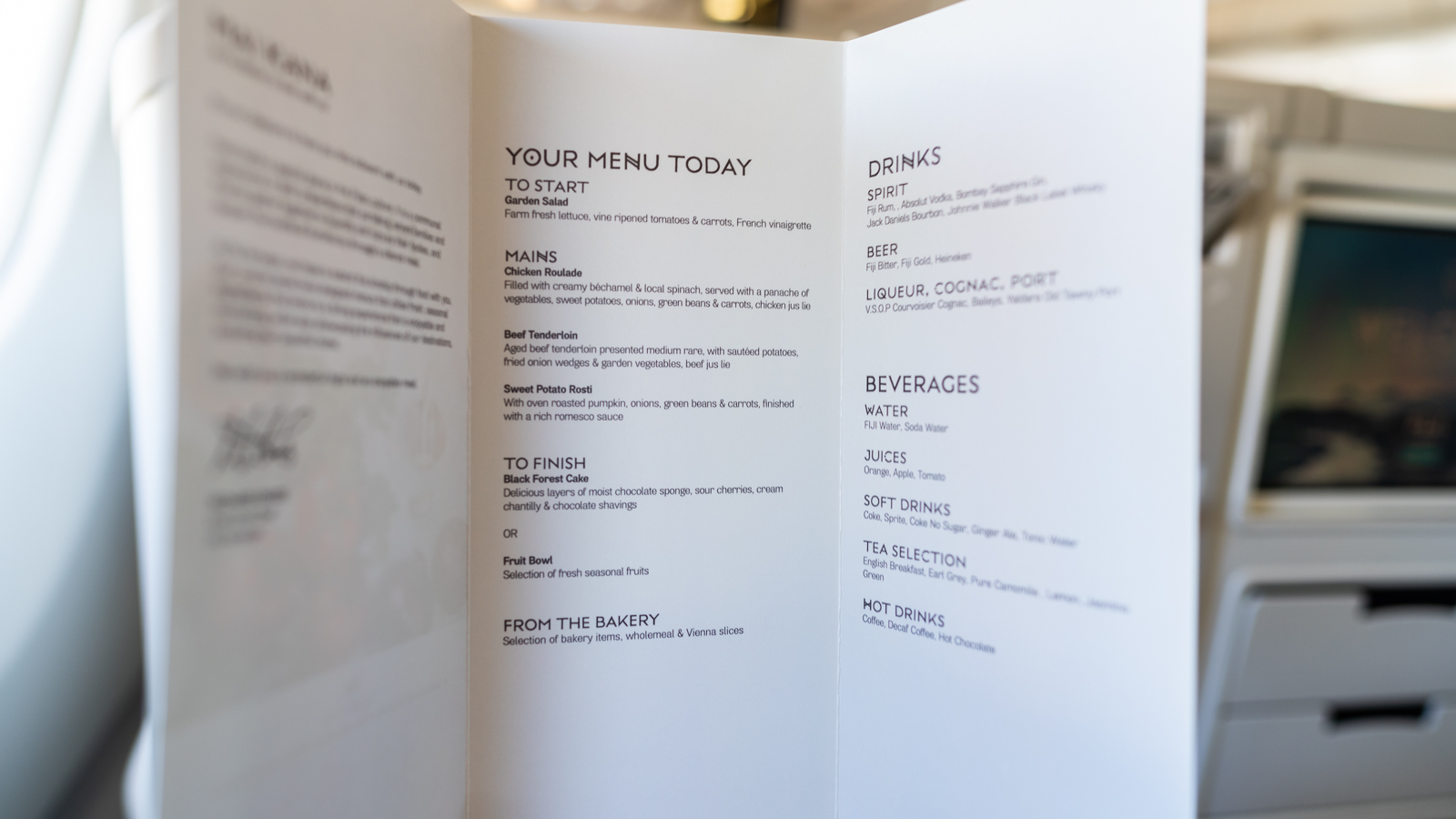 Want to know more? Here's my full Fiji Airways Airbus A330 Business Class write-up →
Ad – Scroll down to continue reading.Minimum spend, terms & conditions apply.
Sofitel Fiji indulgence
At Nadi International Airport, I dash through immigration as one of the first passengers off the plane. My luggage is also out early, thanks to priority delivery, so I'm off to the Sofitel Fiji Resort & Spa in no time at all. Flying Business isn't just about the fun, it's also about those precious time-saving perks that make you feel valued.
The Sofitel resort is huge, with two pools and many more restaurants. I'm staying in a Luxury Oceanside room with Waitui Beach Club Plus access. That means I enjoy kicking back in the quiet adults-only resort pool and also at the hotel's executive Journal Lounge. These are special areas for discerning travellers.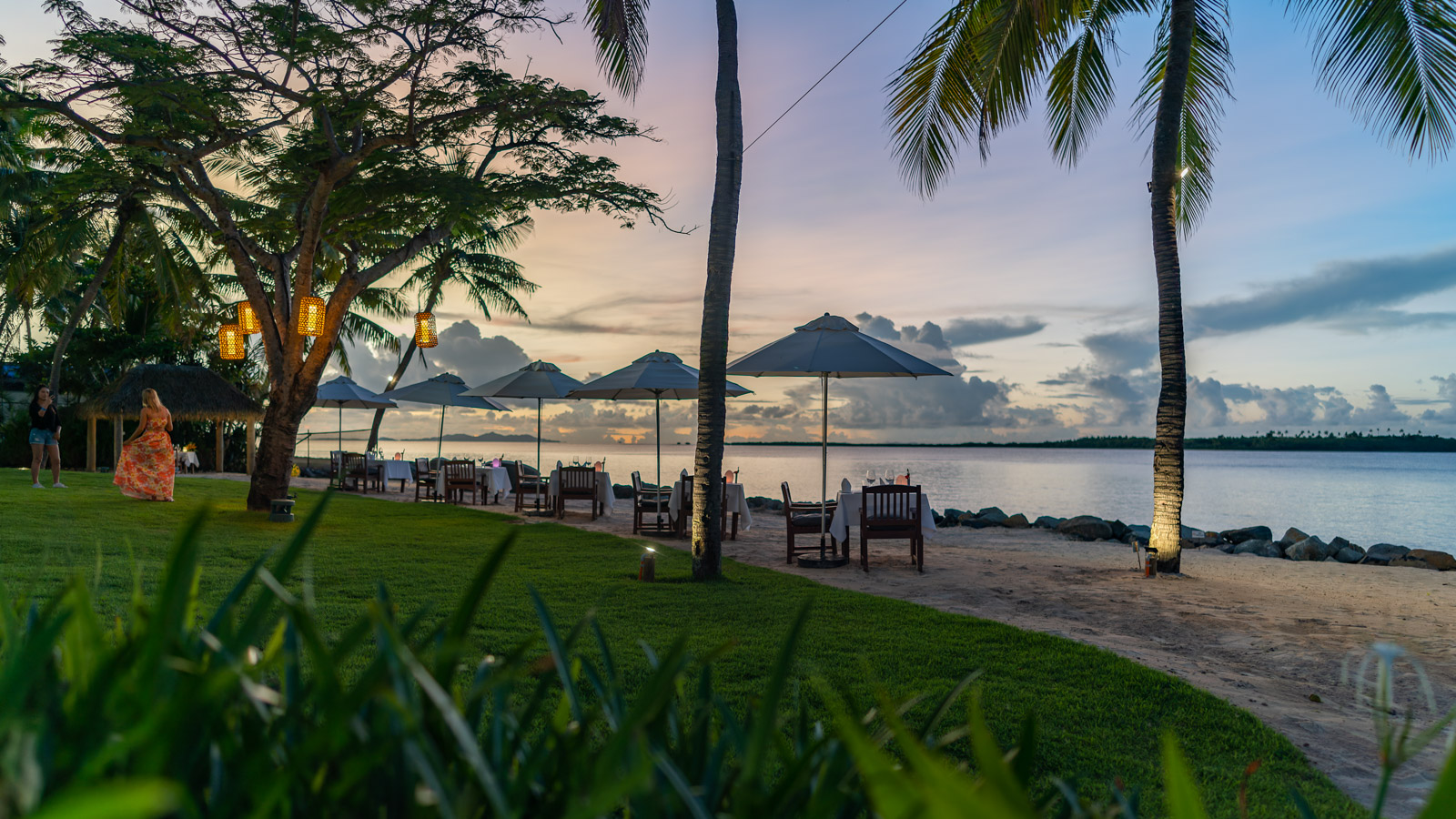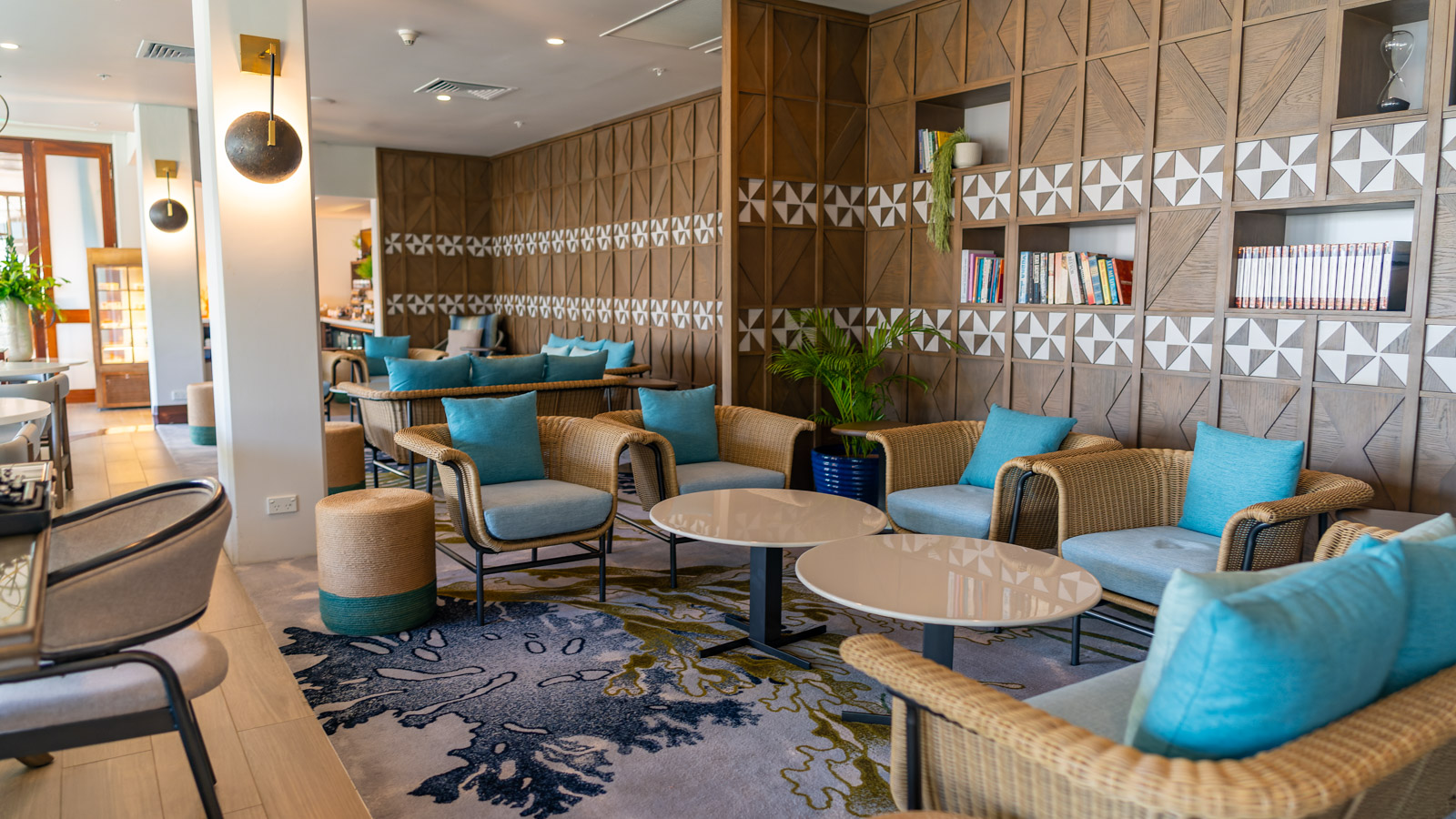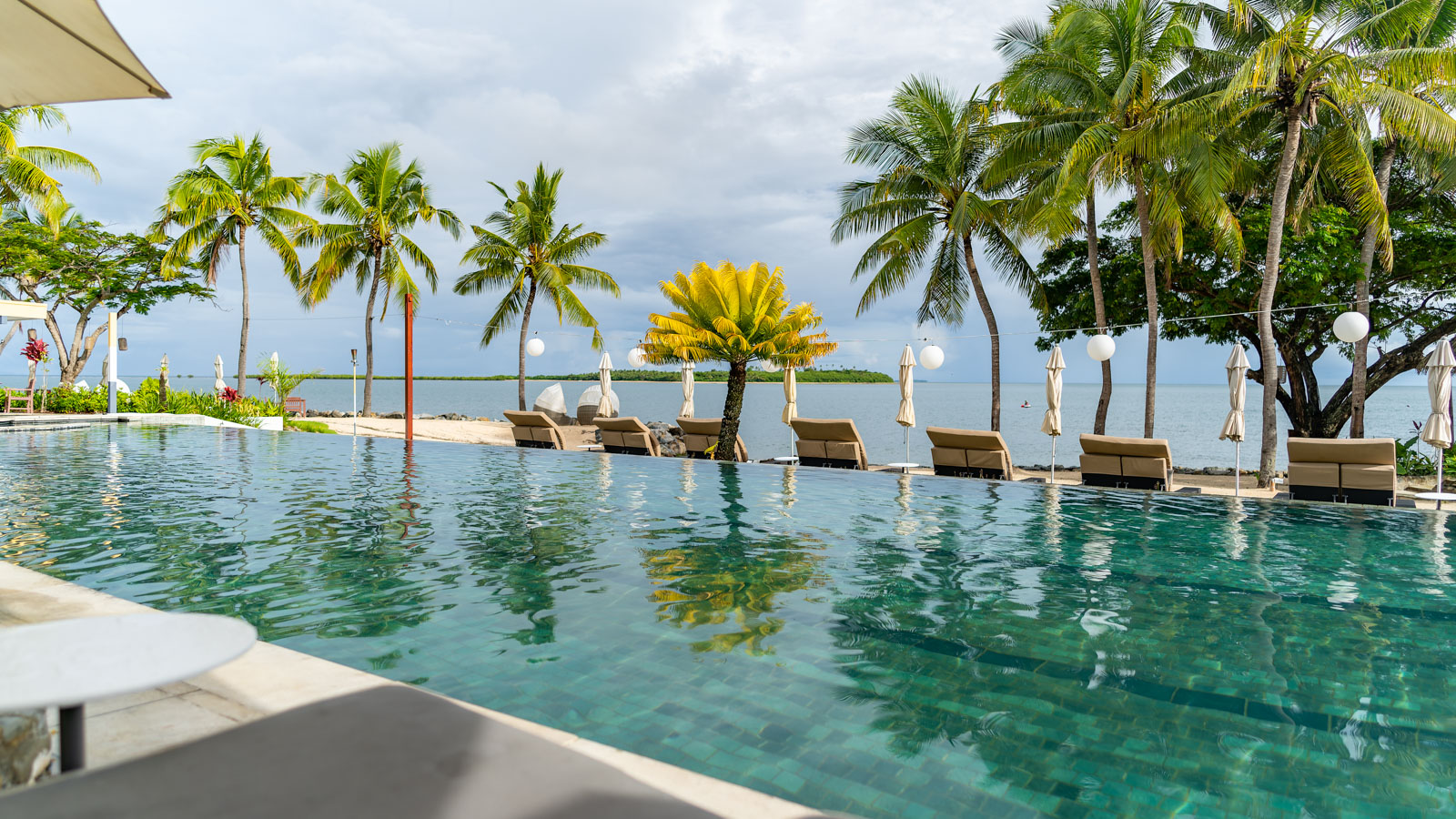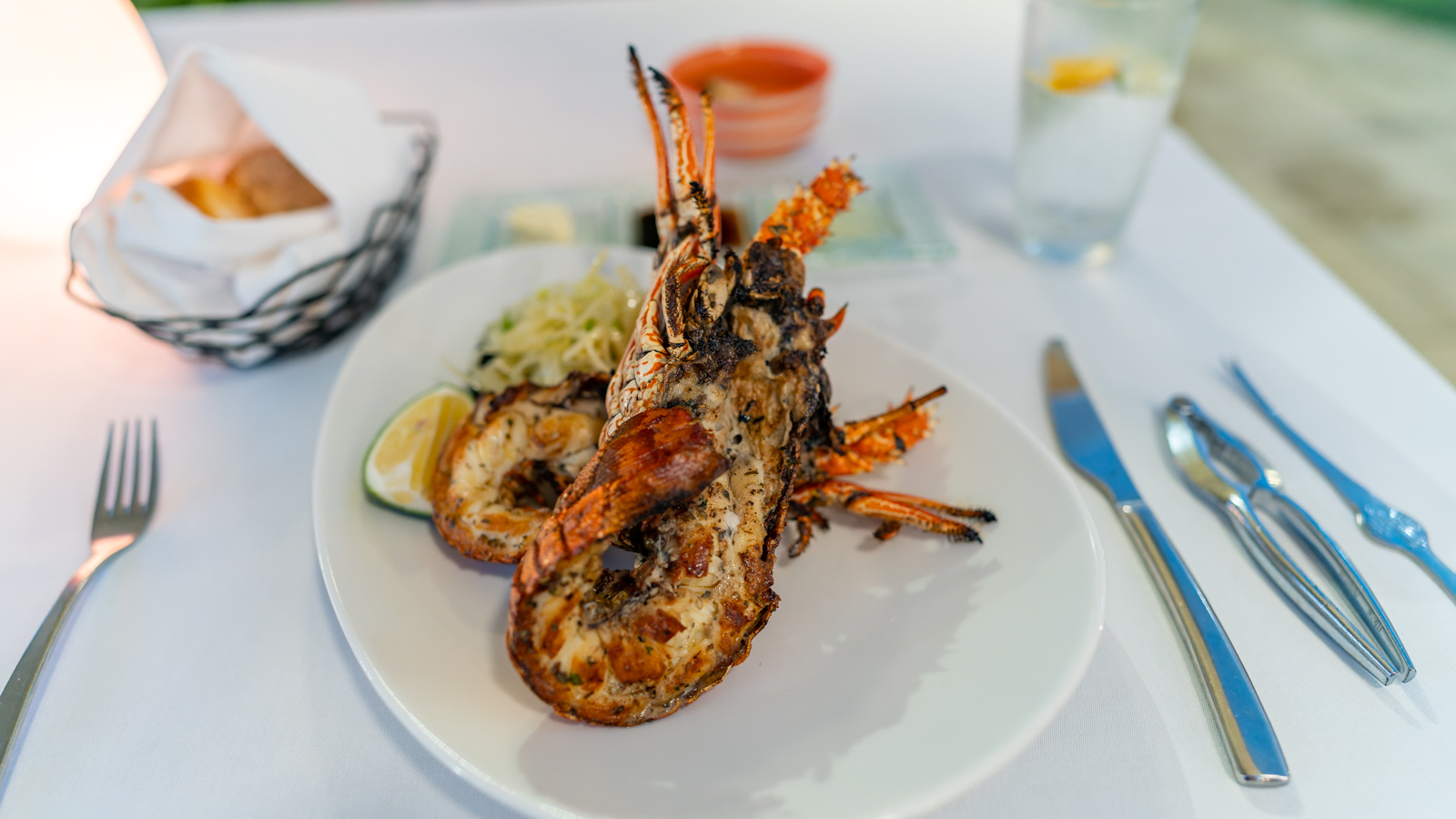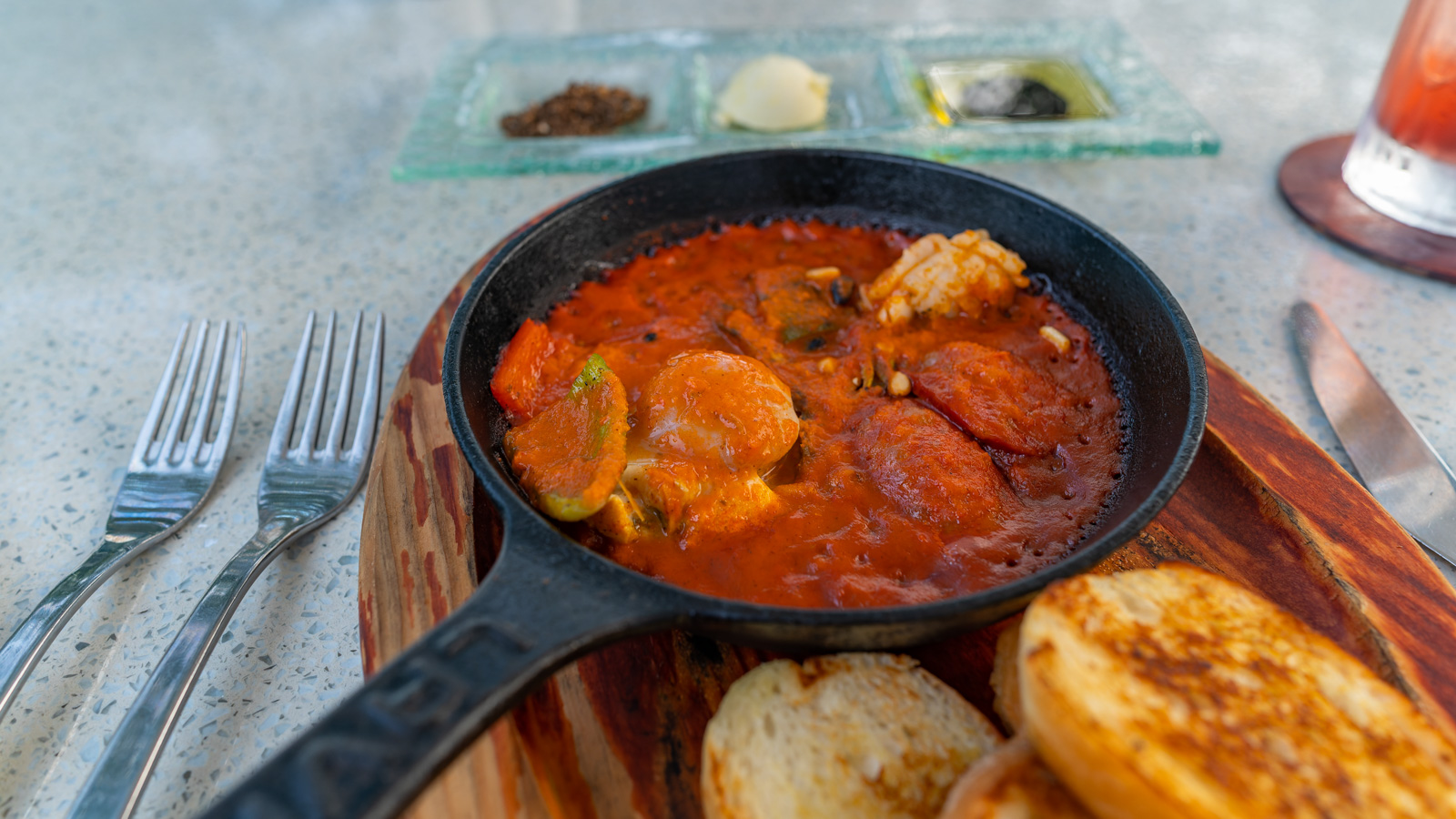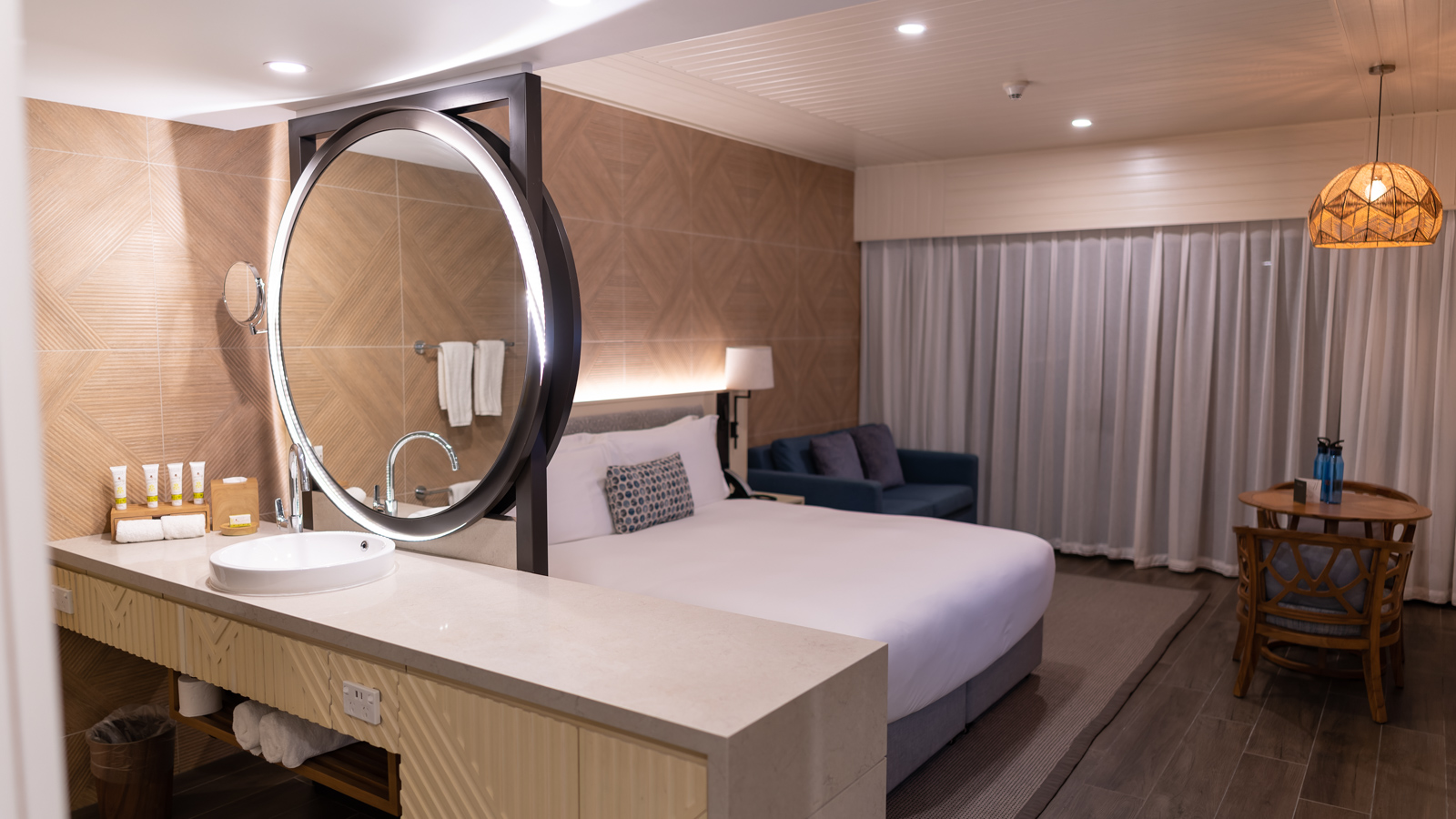 With an Accor Plus membership, I also get a hefty 25% discount on dining as a solo diner. A three-course seafood dinner at Solis Restaurant only sets me back AU$42 including a cocktail, while it costs just AU$35 to tuck into a mouthwatering locally-caught Yasawa grilled lobster. I haven't looked forward to dinner this much in a while.
---
If you're an Accor Plus member, you can book 3 nights in a Luxury room with Waitui Beach Club access for FJ$3,075 (AU$1,999) including daily breakfast and three-course dinners, laundry, minibar, and a 60-minute massage.
---
Take the grand tour of the Sofitel Fiji Resort & Spa with me →
Island escapes
I peel myself away from the resort and head out to the islands for a day. The tour I'm on takes us to three awe-inspiring destinations around the Mamanuca Islands – all crystal-clear snorkelling spots. While the coral reefs only house smaller sea life at these shallower depths, I still feel humbled, paddling around the iridescent blue fishes.
But I spend most of the afternoon on the private uninhabited island of Monuriki, where a delicious Fijian buffet lunch is also served. Monuriki is the spot where Tom Hanks starred in the film Cast Away, not to be confused with the similarly-named Castaway Island resort nearby.
With only 20 guests or so on the tour, I'm able to explore the island and paddle around the shore at a relaxed pace. Even under a moody sky, the untamed beauty of Monuriki is breathtaking.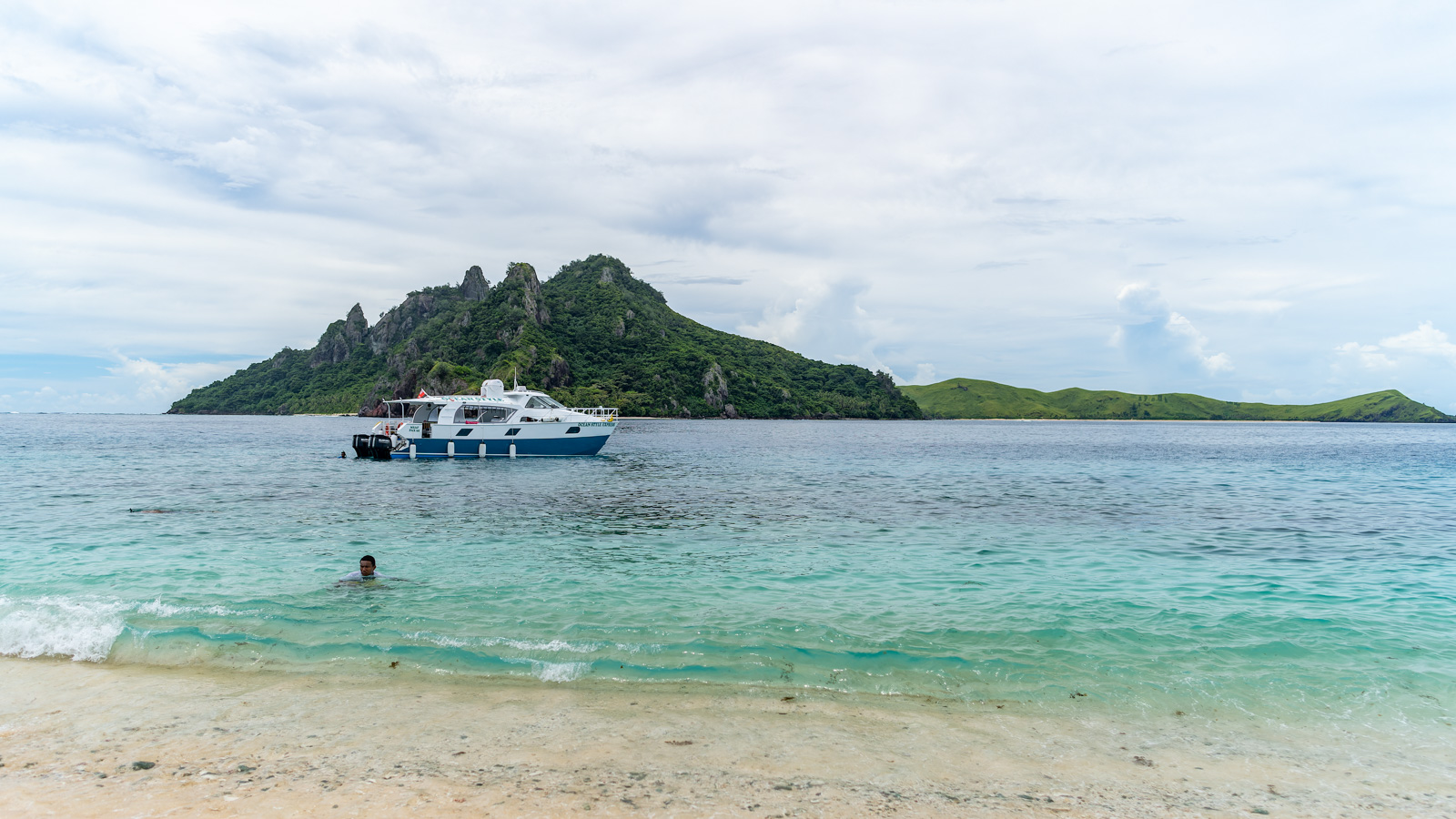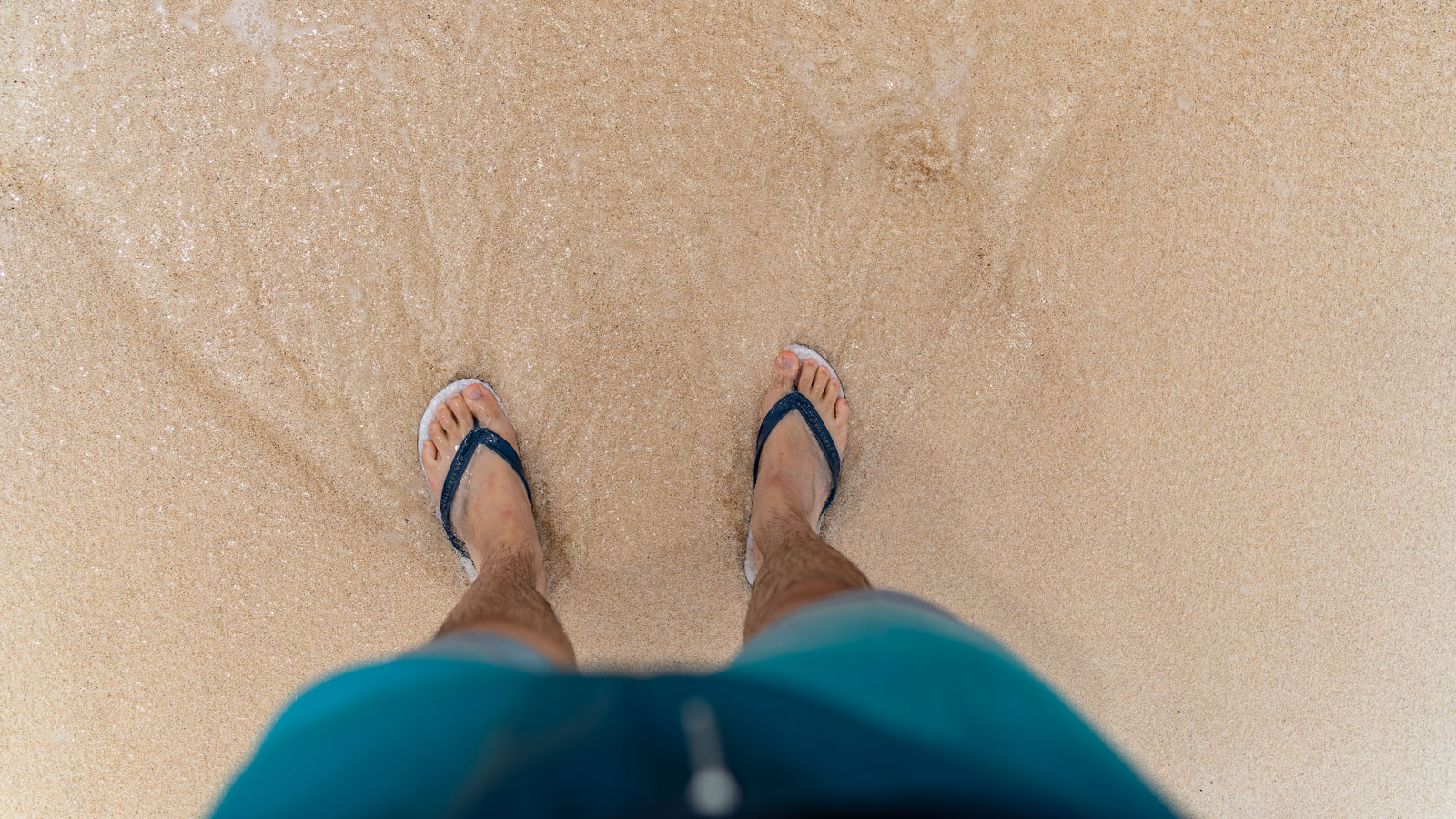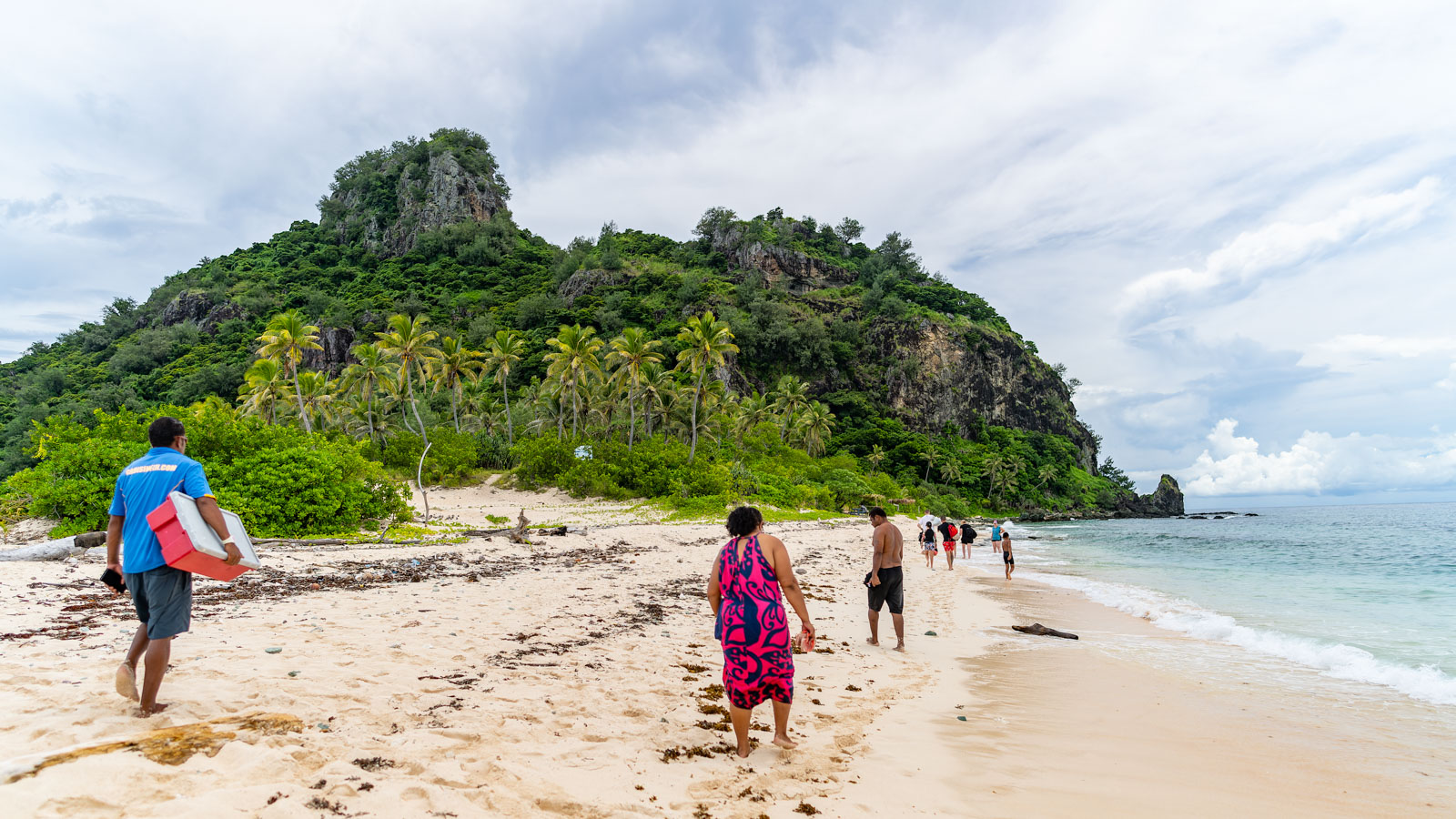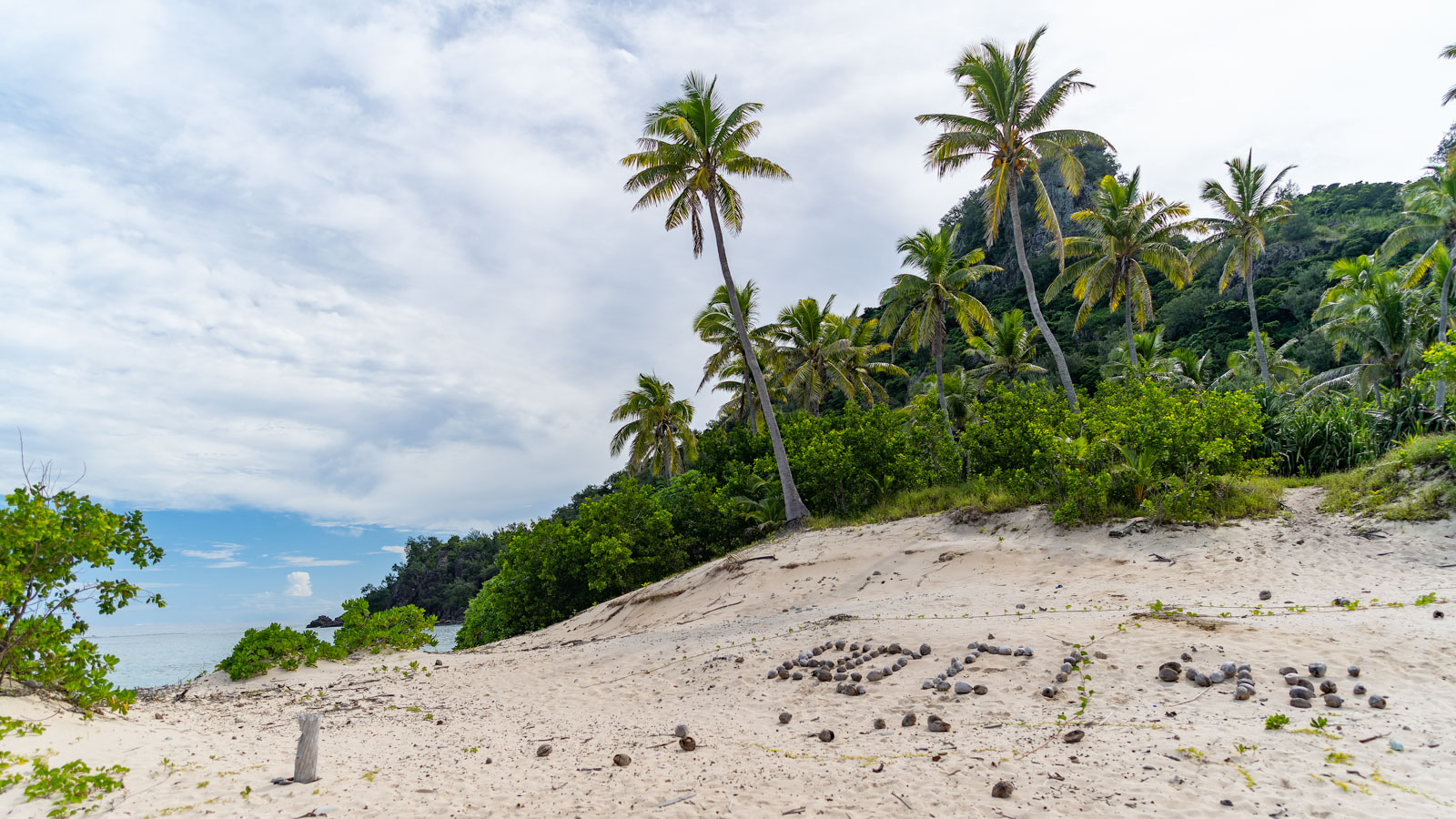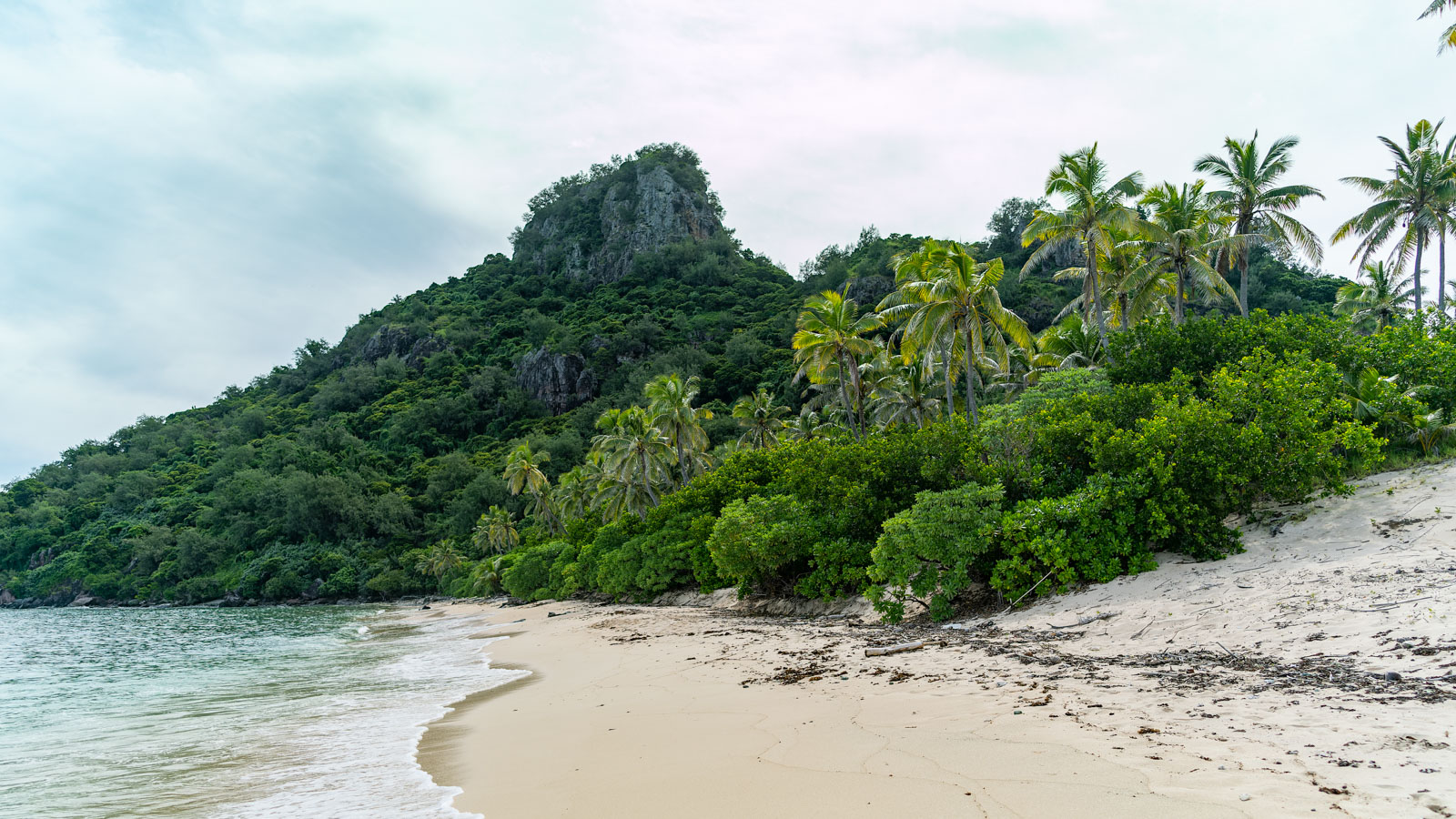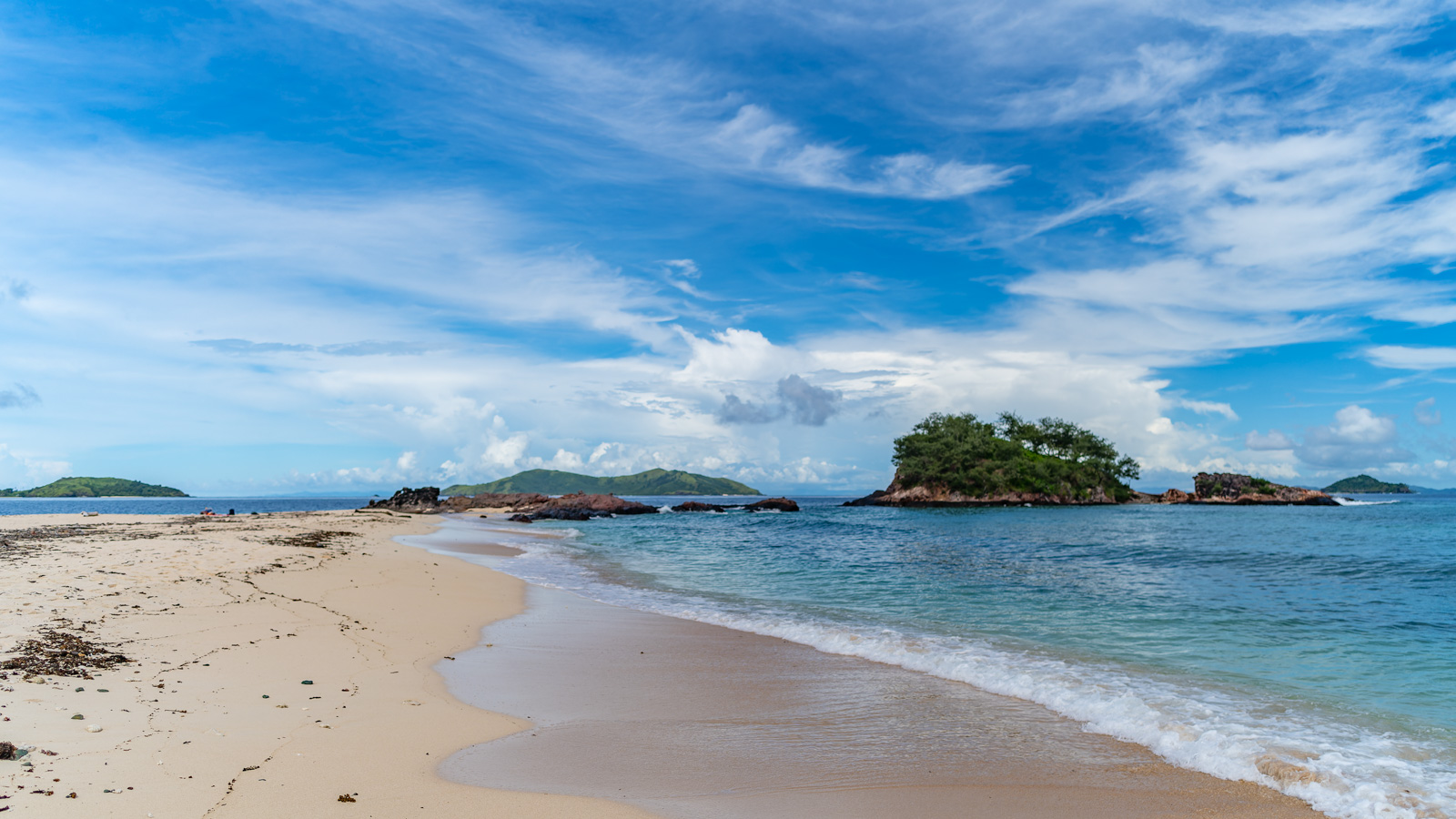 The A350 difference
After a few days of exquisite experiences, it's time to tick off another one – I'm flying to Sydney on Fiji Airways' flagship Airbus A350 Business Class! If you've got points, this is the flight to aim for. The A350 is simply gorgeous and modern. It's quiet, feels more comfortable thanks to the lower effective cabin altitude, and has windows that would make other jets weep.
I'm treated to stunning views while taking off from Nadi, and later recline my suite into a fully-flat bed, snug under the silky blanket. Add to that a tasty brunch and inflight entertainment on the crisp touchscreen, and you can see why I'm a happy Point Hacker.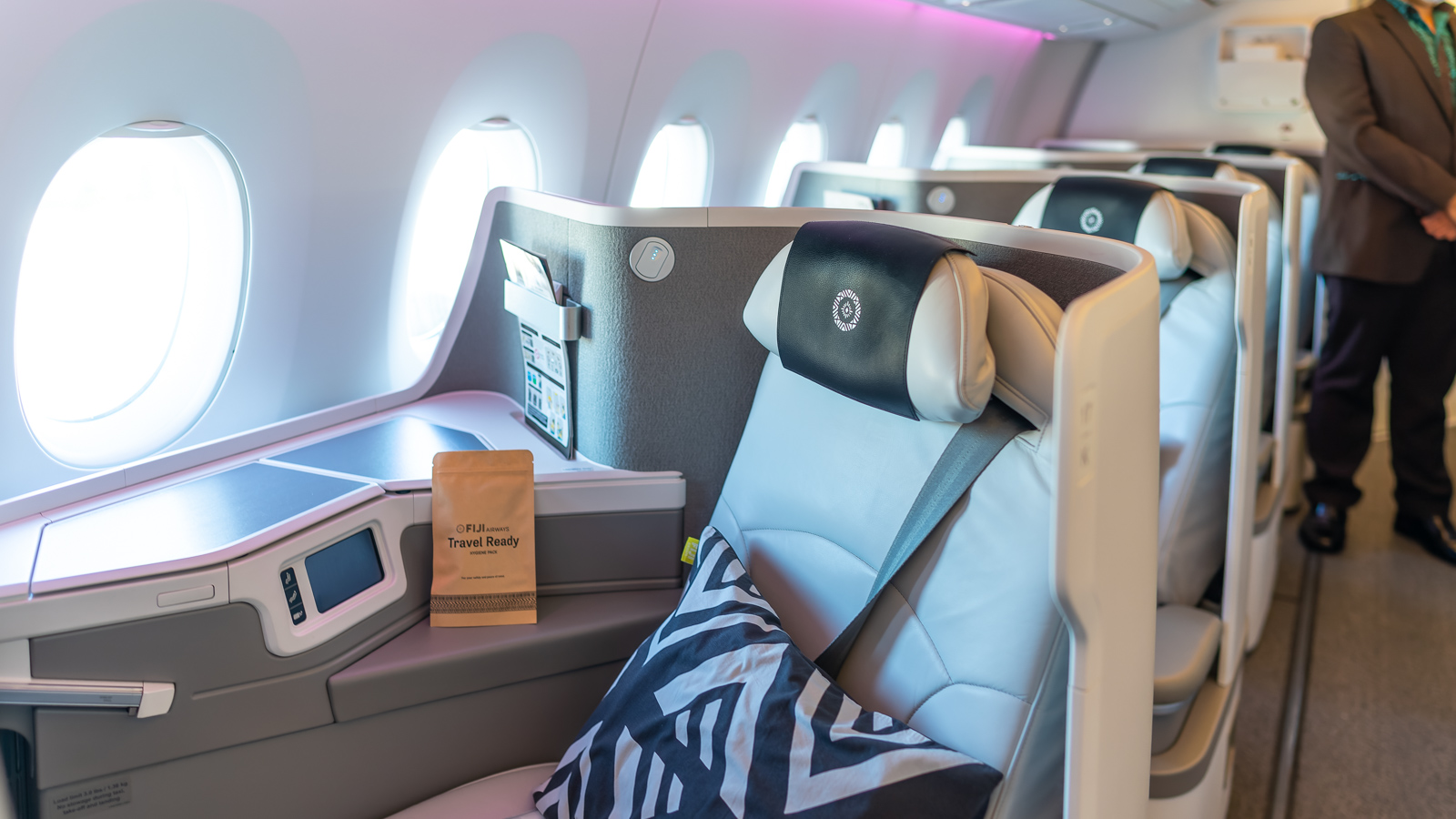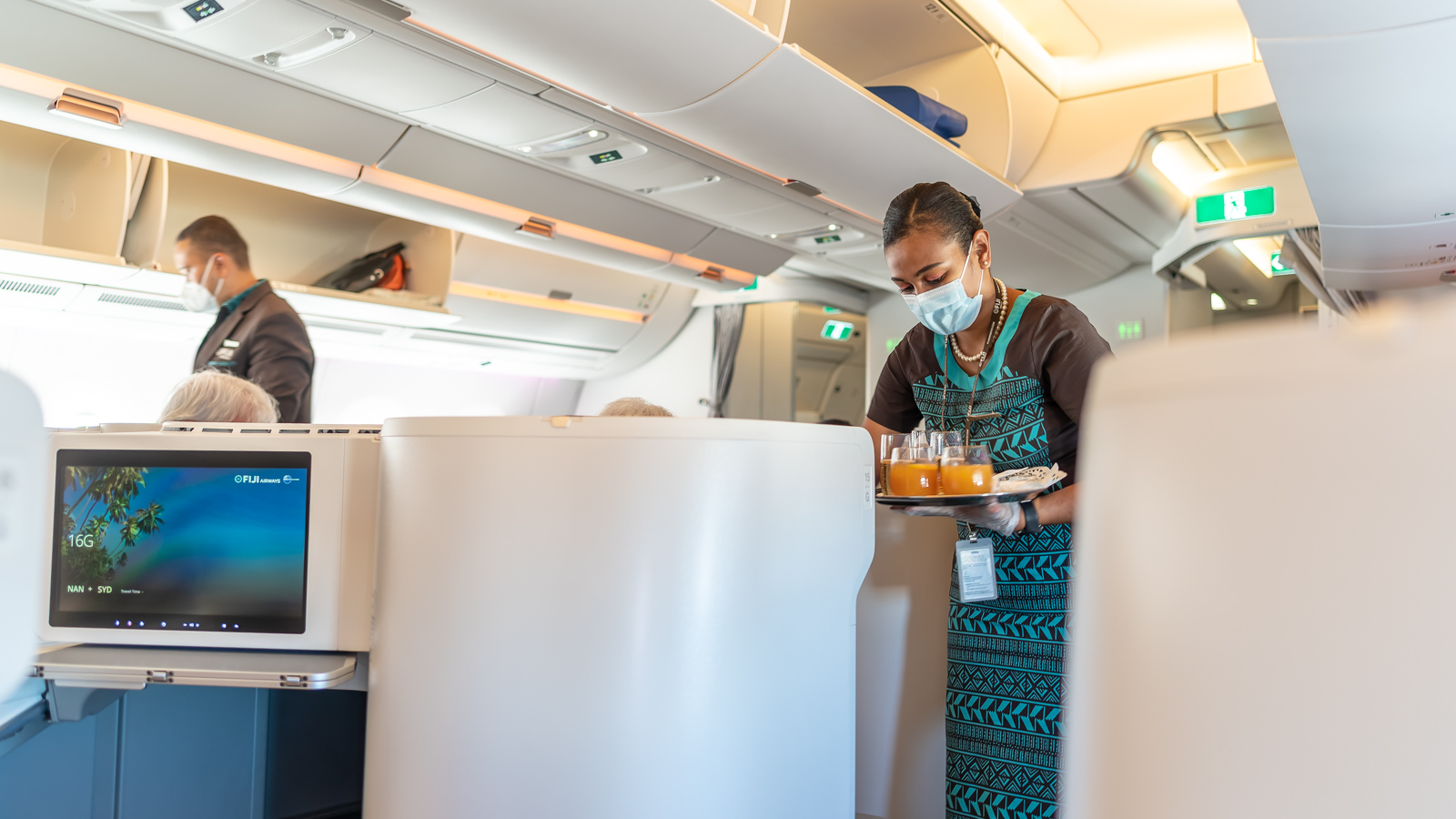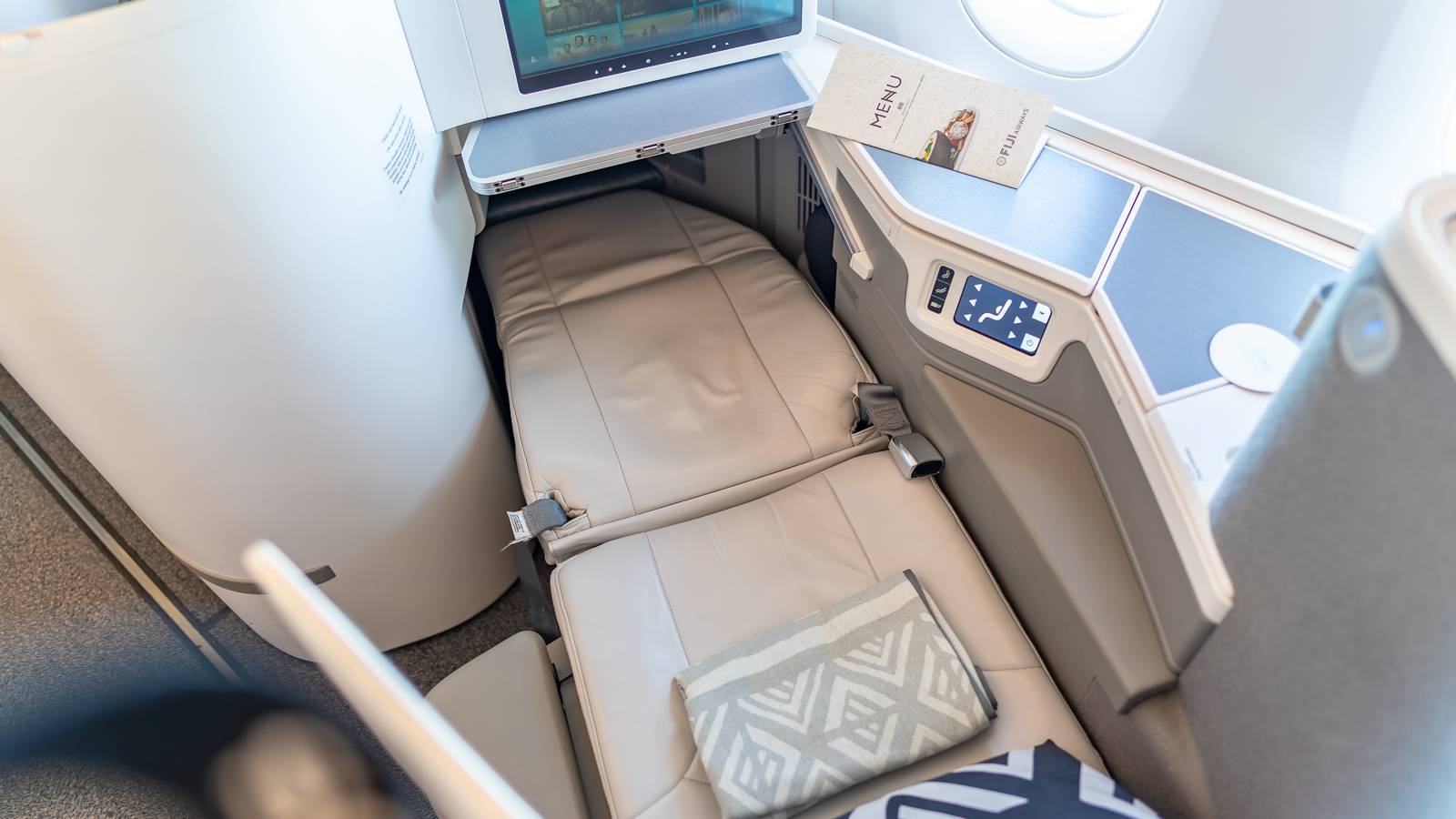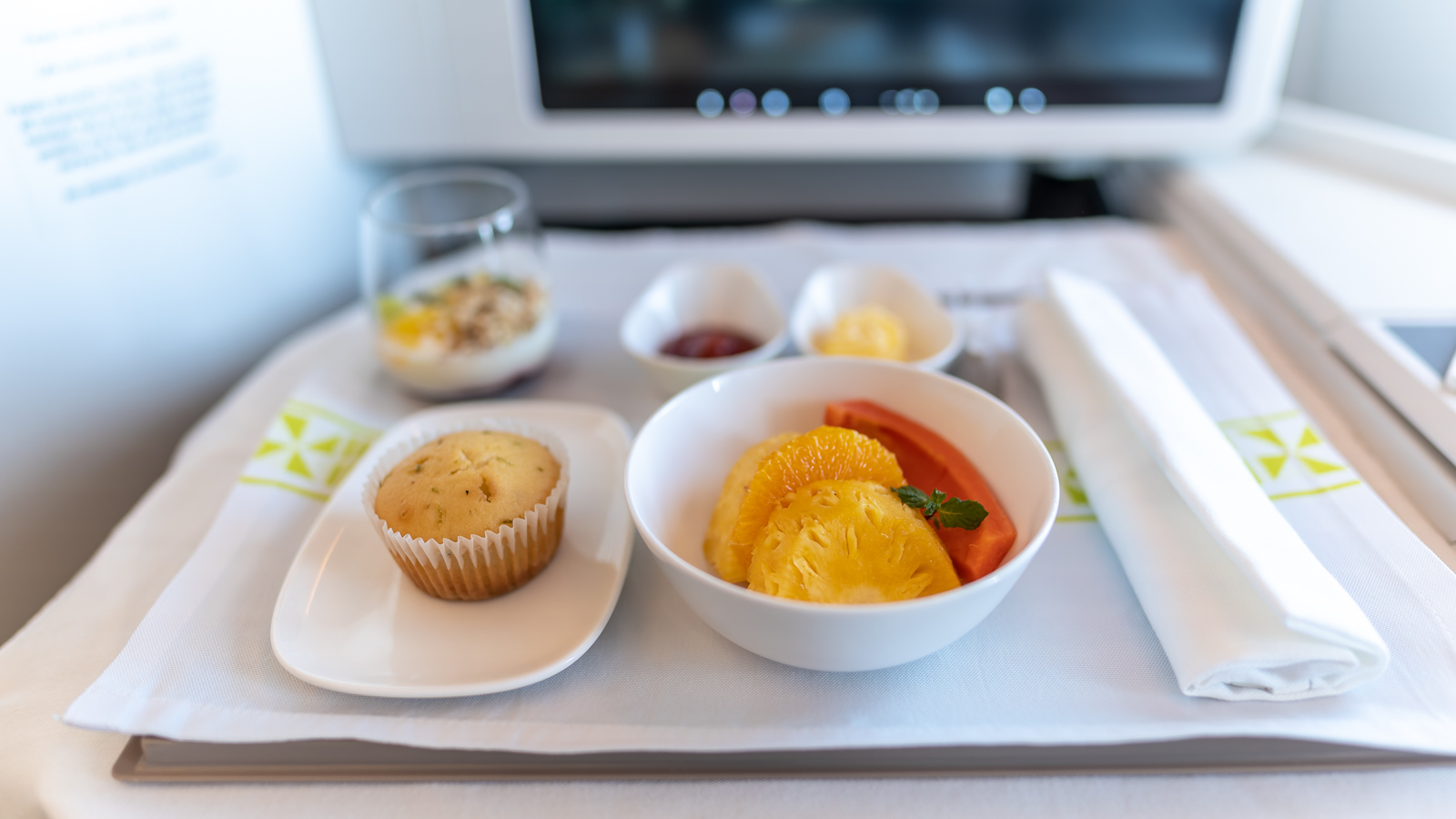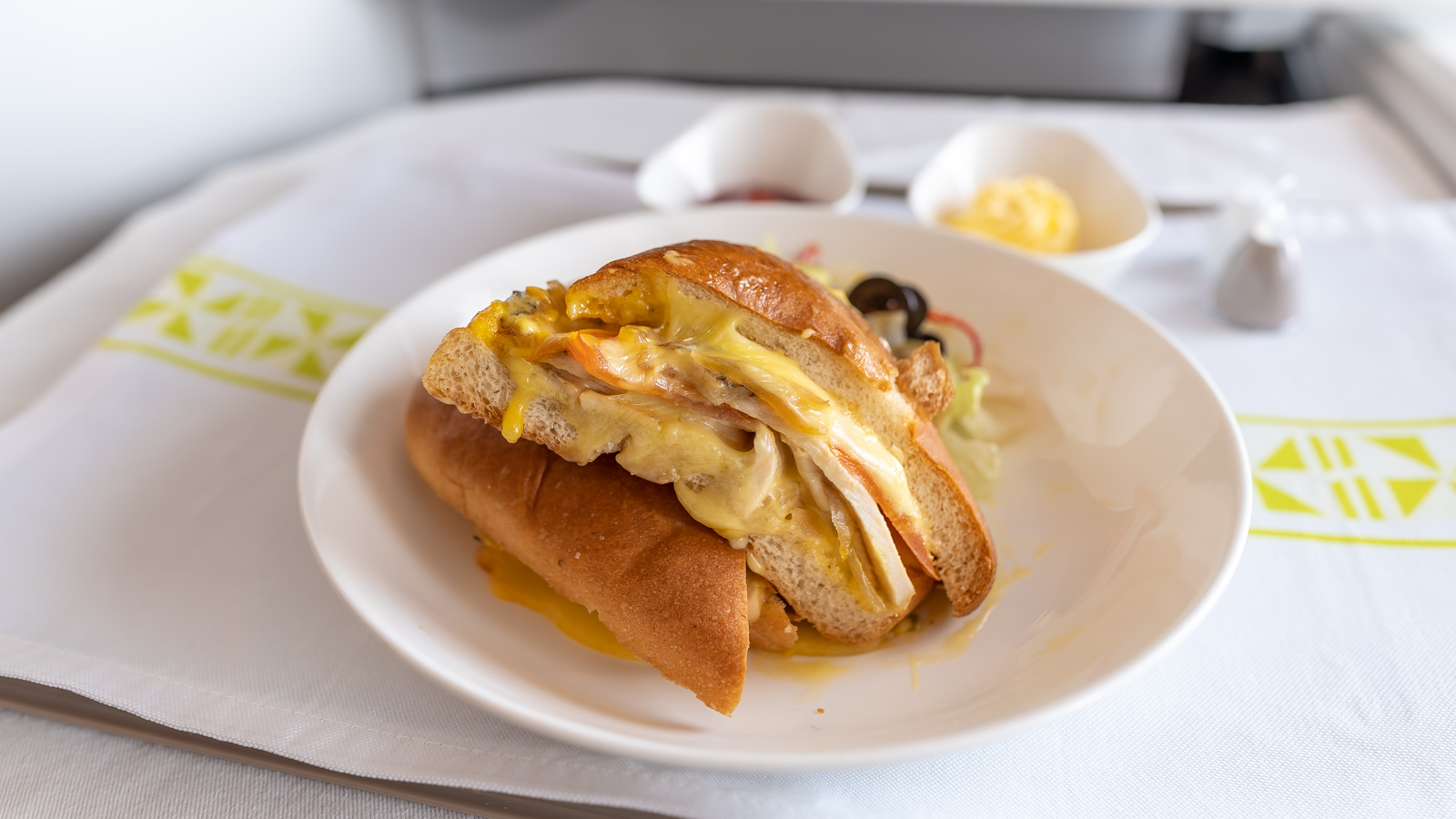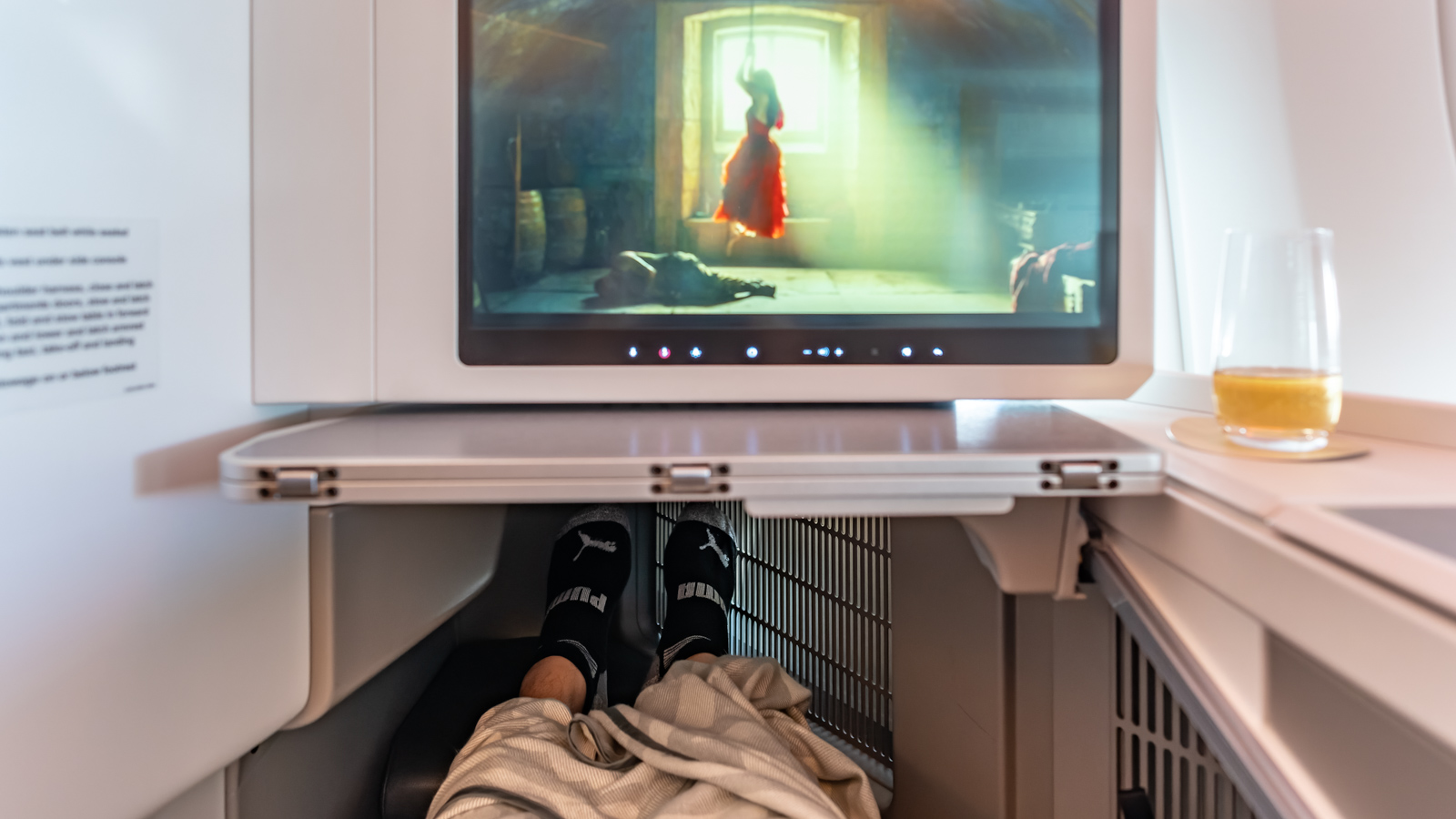 Check out my stunning flight in Fiji Airways Airbus A350 Business Class →
How to book
Fiji Airways Business Class is yours from 83,000 Qantas Points return. Taxes start from AU$226 and go up depending on what route you book. In most cases, connecting flights in Qantas domestic Business Class can be included for no extra points cost – just a bit more in taxes. Here are the points needed overall:
(return to Nadi, Business)
Qantas Points (per person)
Sydney (direct)
Brisbane (direct)
Canberra (via Sydney)
83,000 points + from $226
Melbourne (direct or via Sydney)
Adelaide (via Sydney)
Hobart (via Sydney)
114,000 points + taxes
Perth (via Sydney)
Darwin (via Sydney)
136,800 points + taxes
You'll find reward seats just by searching on the Qantas website – make sure to tick 'Using Points' and 'Rewards Only'. Another trick is to use the American Airlines website to search for Fiji Airways reward seats, even if you later book them with Qantas Points. It's easy to filter results on the calendar, saving you time.
Flying Fiji Airways Business Class is an absolute dream. And you can most definitely do it too. Check out our featured card offers below, which have enough points to score you a return Business Class ticket with just a single sign-up bonus! Fees and taxes are reasonable too, so you won't be breaking the bank.
Whether you're a points first-timer or a seasoned frequent flyer, Fiji Airways Business Class is a fabulous experience. Upgrade your holiday and travel better for less, the Point Hacks way.
We've got many more Experiences to come. Sign up for our newsletter so you don't miss out →
---
Need some extra help? For advanced info on searching with American Airlines and booking the Qantas codeshare on Fiji Airways flights, read our expert tips and tricks on booking this trip →
And for more beginner-level guides, see:
Want to hear more about my incredible Fiji Experience? I talk about the trip on the Point Hacks podcast.
Featured deals
---
Photography by Brandon Loo, who flew at Point Hacks' expense. The comparison ticket price of $2,571 is based on the cheapest available return Business Sale fare around our dates of travel.
Fly in style: Fiji Airways Business Class from $226 return with points
was last modified:
July 24th, 2023
by