Unlike Qantas, simply flying with Jetstar within Australia or internationally will not earn you any Status Credits (SCs).
Instead, you will need to purchase a Jetstar Starter Plus, Starter Max or Business Max bundle when you book with Jetstar. Fortunately, these are able to be purchased at set rates, meaning that combining these bundles with a discounted Jetstar fare can be an excellent way to boost your SCs balance.
Jetstar bundles also give travellers additional extras such as checked baggage, seat selection, and food and drink. For business travellers, these extras also remove change fees and can—depending on the bundle selected—be refunded (in the form of a Jetstar voucher).
The basics: which earn rate applies?
Each bundle earns points and SCs at different rates. The table below sets out which earn rates apply:
| Jetstar fare | Qantas earn category | Qantas SCs earn | Qantas Points earn |
| --- | --- | --- | --- |
| Starter & Starter FlexiBiz (most flights) | None | No | No |
| Starter & Starter FlexiBiz (domestic New Zealand flights) | Discount Economy | No | Yes |
| Starter Plus | Economy | Yes | Yes |
| Starter Max | Flexible Economy | Yes | Yes |
| Business Class | None | No | No |
| Business Max | Business | Yes | Yes |
How much does it cost?
The cost of each bundle does not appear to change in line with the underlying fares; instead, the cost of each bundle increases based on the distance travelled.
Although Jetstar does not seem to publish any tables, some basic research seems to indicate that the following charges apply:
Route
Starter Plus
Starter Max
Business Max*
SCs earned
Cost
SCs earned
Cost
SCs earned
Cost
Domestic
0-750 miles
10
$50
20
$85
40
N/A
751-1,501 miles
15
$45
30
$85
60
N/A
1,501 miles+
20
$45
40
$85
80
N/A
International
New Zealand
25
$57
40
$120
85
N/A
Asia
40
$70-90
60
$160
125
$200
Hawaii
45
$99
70
$160
150
$200
*Business Max bundles are not available on domestic flights.
The benefits of status with Qantas
Holding Qantas Frequent Flyer status gives travellers access to lounges, an increased baggage allowance, and preferential access to award seat inventory and upgrades.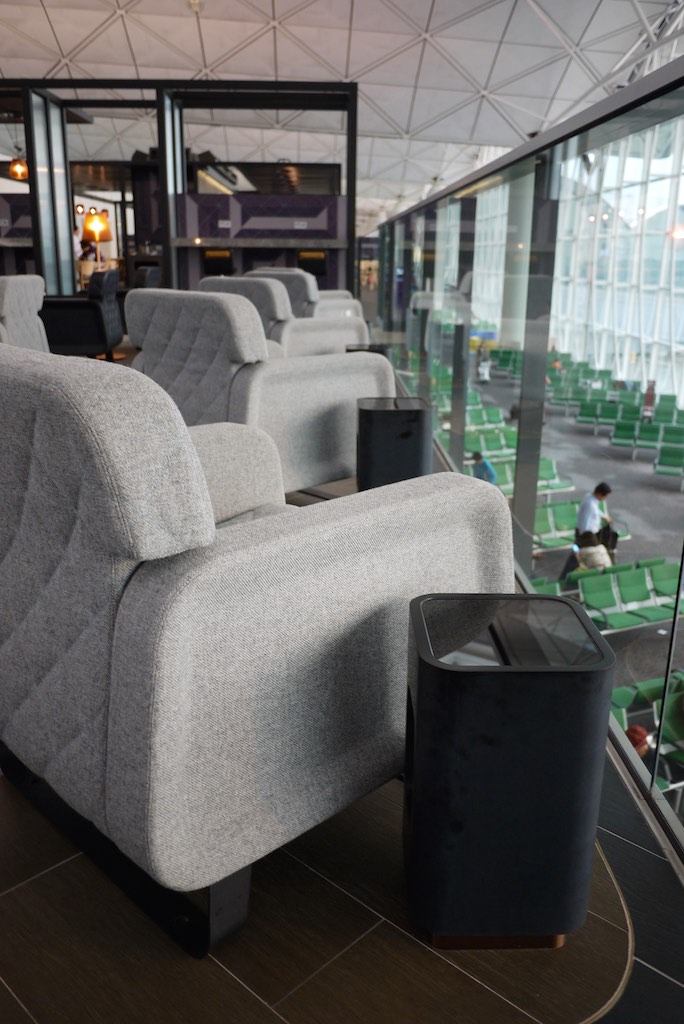 Qantas International Lounge Hong Kong
So why choose Jetstar?
Even after adding on a bundle, the total cost of a Jetstar fare can still be substantially less than the equivalent fare on Qantas.
For example, a flexible fare on Qantas from Sydney to Melbourne on this select date in September costs $474.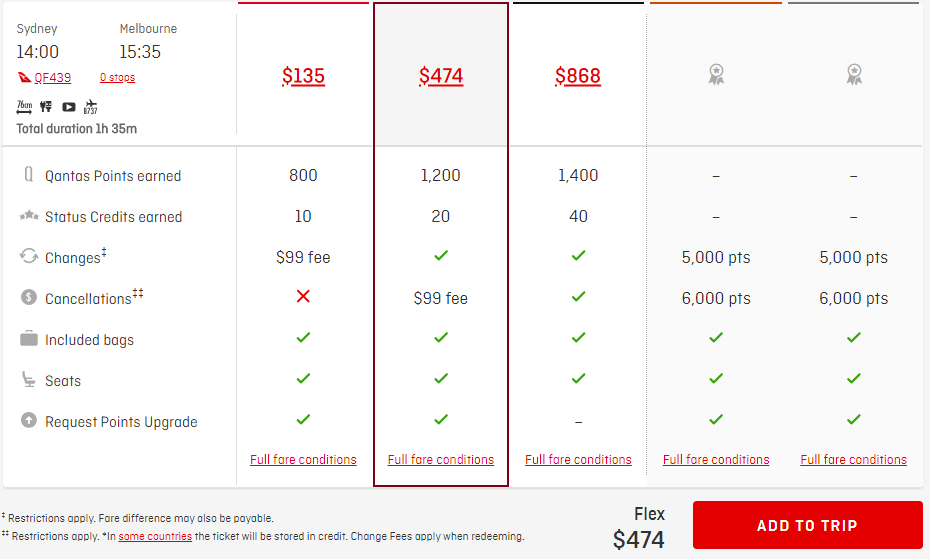 The same route on Jetstar costs about $168 including the Starter Max bundle.

Each option nets you 20 SCs. If you do not mind flying Jetstar on this short route, you will pay only $8.40 per SC on Jetstar against $23.70 per SC on Qantas—almost triple Jetstar's price!
Leisure routes
The differences in earning rates between Qantas and Jetstar are less significant on leisure routes dominated by Jetstar. However, these routes can also offer the lowest cost per SC.
A flight from Melbourne to the Gold Coast on Jetstar will set you back about $172 with the Starter Max bundle, whilst the same route on Qantas is $316 with a flexible fare.
Passengers on Jetstar pocket SCs at around $5.73 per SC, with those on Qantas forking out almost double at $10.53.
International
Jetstar is also ahead of Qantas on longer overseas segments.
For example, a Flexible Economy fare on Qantas from Sydney to Denpasar in November costs $1,233 return, whilst the same route on Jetstar (which features a Boeing 787 Dreamliner with more legroom in Economy as opposed to Qantas' 737) costs $800.
Both options see you pocket 120 SCs—almost halfway to retaining Silver—at a cost of $10.27 per SC on Qantas or $6.66 on Jetstar.
Frequently asked questions
Can I use my Qantas Frequent Flyer points on Jetstar?
Yes, you can use your Qantas points to book flights on Jetstar. In fact, Jetstar redemptions are 20% cheaper than those with Qantas. You can choose to fly in Economy or Business Class. To book your Jetstar flight using Qantas Points, go to qantas.com.
Summing up
Adding a bundle to your Jetstar fare can be a cost-effective way to generate SCs—if that is what you are after. It also represents a good way to pack inclusions into your fare.
Especially on shorter flights where comfort is less of a factor, status-conscious flyers should consider Qantas' budget alternative, Jetstar.
How to earn Qantas Status Credits on Jetstar flights
was last modified:
June 2nd, 2020
by