Qantas announced their worst-kept secret for some time yesterday – they'll be operating a Perth to London direct flight with their new 787 fleet from March 2018.
The flight won't be bookable until April 2017, but that doesn't mean you can't start planning how to use points (and which points to use) to fly it.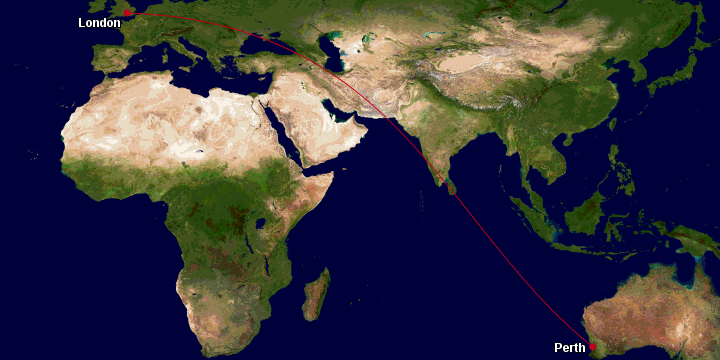 Given the long flight duration (probably over 17 hours), in this guide we'll look at this route specifically when it comes to the best value points redemptions – it's not just about Qantas Points.
Options for using points for Perth to London direct with Qantas
Outside of Qantas Frequent Flyer, the main Qantas partners with points redemption opportunities on Qantas flights for Australians are Asia Miles and AAdvantage. The latter, unfortunately, doesn't offer Premium Economy redemptions on any carrier at this point, although we are likely to see this change in 2017.
We've rounded up the costs for Perth to London direct in all three programs, plus looked at pricing if you were to tack on a Melbourne to Perth domestic flight with no stopover (> 24 hours spent) in Perth:
Qantas Points
Asia Miles
AAdvantage Miles
one way
return
one way
return
one way
return
Perth - London
Economy
55,000
110,000
55,000
90,000
60,000
120,000
Premium Economy
84,000
168,000
66,000
108,000
-
-
Business Class
112,000
224,000
85,000
145,000
85,000
170,000
Melbourne - Perth - London
Economy
60,000
120,000
70,000
110,000
60,000
120,000
Premium Economy
96,000
192,000
84,000
132,000
-
-
Business Class
128,000
256,000
110,000
175,000
85,000
170,000
The pricing for other East Coast cities for these programs are the same as Melbourne.
Interested in which frequent flyer programs offer the best value for redemptions on this route? Jump down ↓
What about stopovers?
Neither Qantas or Asia Miles permit stopovers of more than 24 hours on multi-stop itineraries without costing more. AAdvantage allow a domestic connection at no extra cost in miles on an international itinerary.
As a result, AAdvantage is the program to aim for if you're looking to stopover in Perth – but as I said above, for us in Australia it's mostly useful for those buying AAdvantage miles rather than earning them from credit card spend.
Our full guide to building in stopovers or transits with Qantas Points is here.
What you should do now if you want to fly Qantas' new Perth to London route using points
Interested in doing Perth to London without a stop? Here's where to start:
Identify which points currencies work best for you – see our summary from the list above
Start saving the points you need for the redemption
Keep informed on when the flight becomes bookable, and opportunities to snag award seats on the route – you can sign up for our emails, or follow us on Facebook.
About the Perth – London route
The distance for Perth to London clocks in at just over 9,000 miles (via gcmap.com). According to AusBT, the 787 flying to London will likely start in Melbourne, creating a one-stop connection opportunity for those from Victoria on the 787.
If flying from Melbourne, to Perth, and then onto London, the total distance would be 10,691 miles, pushing the pricing up a band in both the Qantas Classic Award and the Asia Miles Award charts.
Qantas' domestic A330 fleet with a comparable Business Class cabin, available on flights from Sydney and Brisbane would likely be timed to connect well with the 787 flight to London from Perth – but without a premium Economy cabin.
About Qantas' new Boeing 787-9s
Perth to London will be Qantas' first international route using their 787, and previously teased the Economy and Business Class cabins planned for the new aircraft.
Qantas haven't yet announced what the Premium Economy cabin on the route will look like, but otherwise the Economy cabin will be slightly roomier in pitch than most of it's competitors, but comparable in seat width.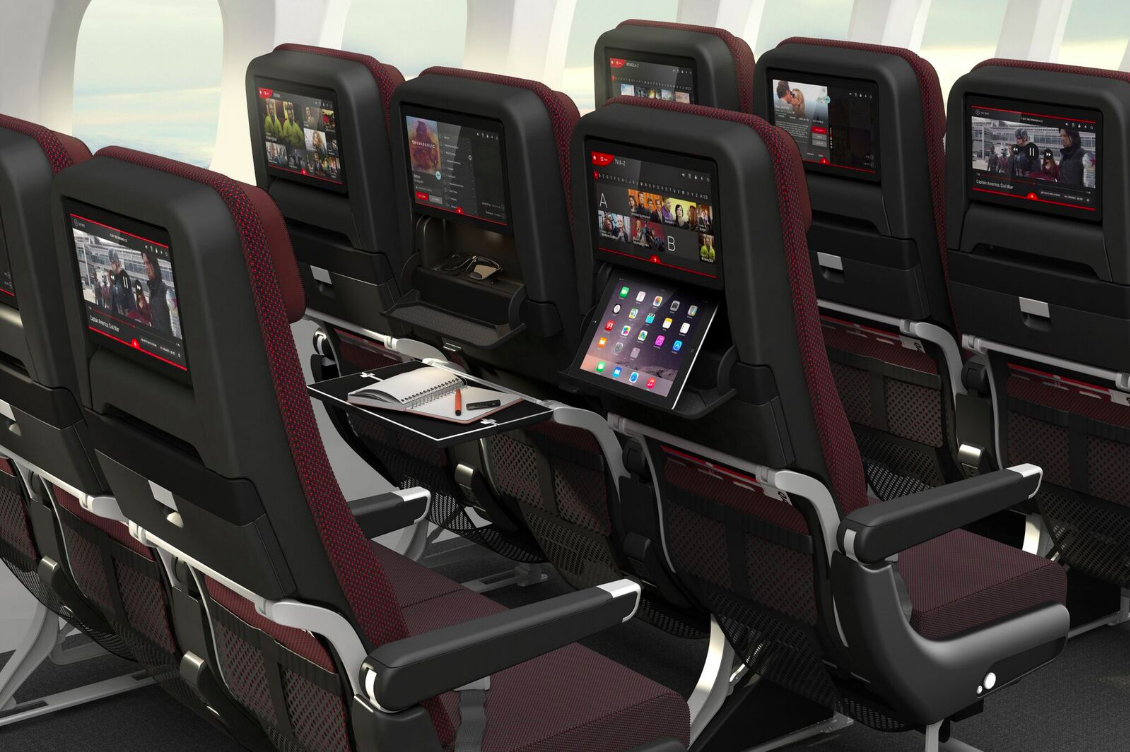 The Business Class seat and cabin will be very similar to that on Qantas domestic and international A330 fleet.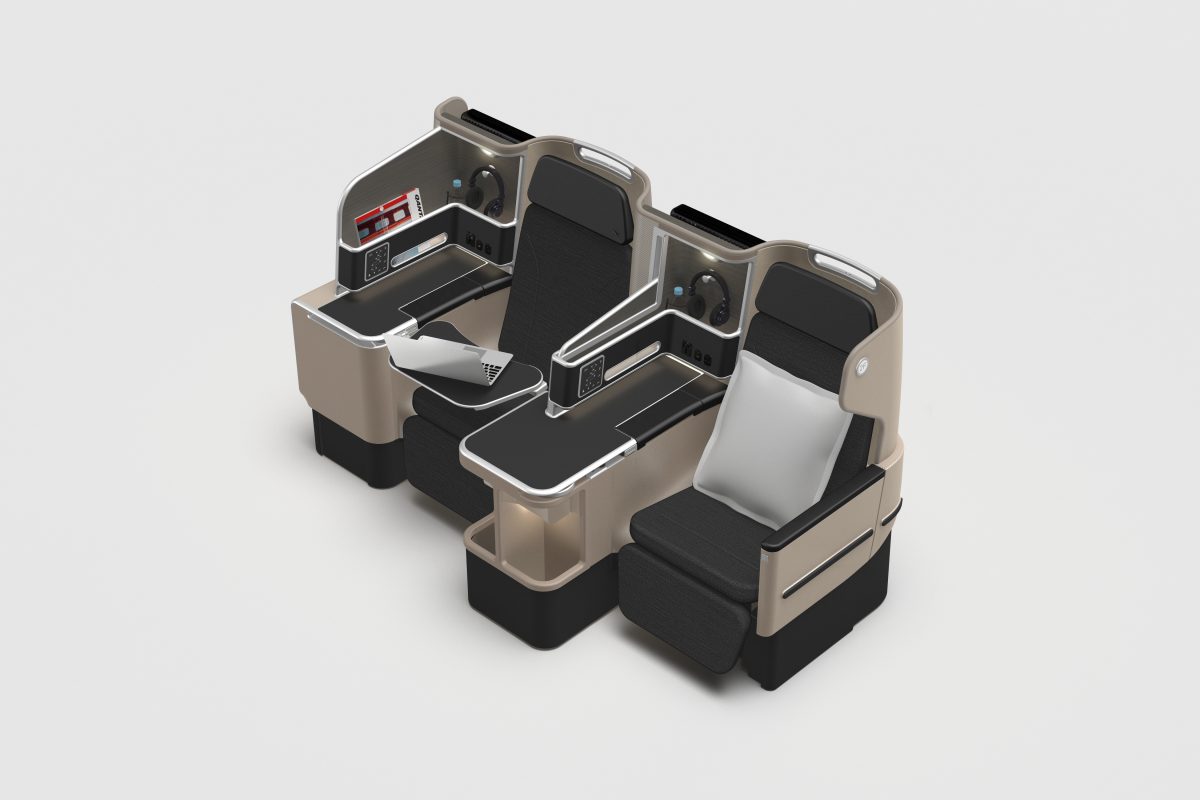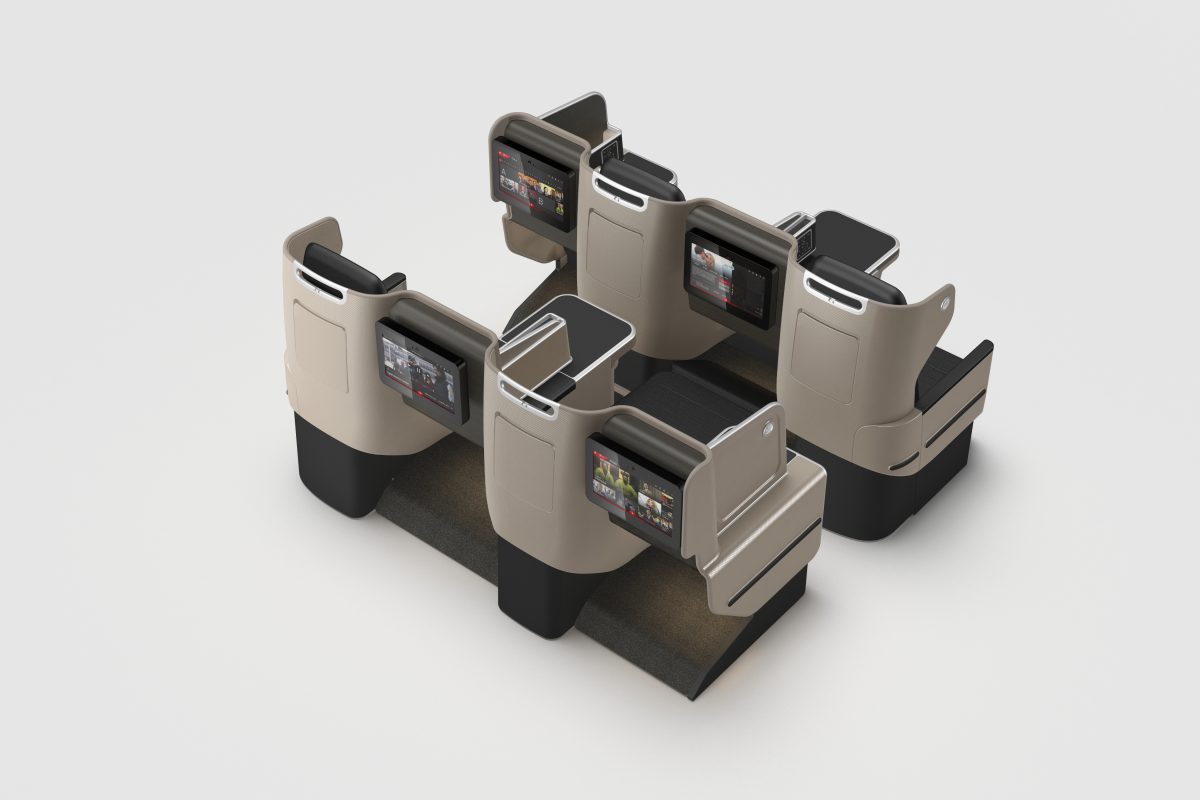 The 787 will likely go into service for training and familiarisation runs before the launch of the Perth to London direct flights in 2018.
Will Qantas make any award seats available on this flight?
Right now Qantas' most competitive flights for points redemptions with Qantas Points are usually their flights to the USA in Business or First Class.
Qantas are generally fairly predictable about releasing Business Class seats on the US routes – there aren't many, and they open up two at a time when their booking calendar opens (353 days before travel) and then usually very few others (unless folks who booked them cancel their points redemptions and these seats are then made available again). Sometimes other redemption seats do pop up but it's rare.
Premium Economy availability is usually a little better, with a few seats popping up here and there when the calendar opens, and then again on and off as the flight gets closer – but of course still with low availability relative to other routes and no guarantees you can pick up a seat.
When it comes to availability for Perth to and from London, these are my general observations – who knows if I am right though:
Premium Economy and Business Class upgrades using points will be in high demand, similar to the Australia – US routes
There will likely be an initial wave of demand during the first few months as frequent travellers to the UK and Europe may try out the direct route and see what they think
Qantas will also want to protect prices on the new route, probably after an initial launch sale to get forward bookings and bums on seats
All these factors make me think the situation will probably mirror the US redemption availability situation, where it's tough to find seats unless you plan well ahead or are willing to jump on seats when they come up, often more last minute.
On the positive side, historically Qantas have been good about opening up plenty of award seats on new routes when they first open for booking – San Francisco for example had 2 Business Class seats on most dates to start with, and then another round of availability opened up again a few months later.
Qantas may do this again with the 787 Perth – London route too – once April comes, and bookings open, we will monitor it and keep you informed of any opportunities as they arise.
What about taxes and fees?
Flights originating in Perth usually have slightly lower fees and surcharges than those originating in Sydney or Melbourne.
In addition, there will be no stopover so any fees imposed by a stopover airport won't be included in the cost too.
All up, I would hope to see (slightly) lower fees payable with Qantas Frequent Flyer and Asia Miles redemptions than for comparable routes from Sydney or Melbourne.
Observations – which frequent flyer program is best?
This route creates a great opportunity to look at some comparative frequent flyer program pricing.
There's nothing particularly unique about this route or the 787 specifically when it comes to pricing, it's just a nice time to remind you of some comparative strengths of different programs.
Of course there is still plenty of time for these prices to change before the flight becomes bookable in April, and longer still if you want to fly on the route some time later in 2018.
Qantas Points are readily available in Australia from a large number of partners – not just credit cards. But redemption pricing is comparatively high compared to Asia Miles and AAdvantage.
Asia Miles are also readily available for Australians but primarily from credit card spend and travel partners – such as hotels and car rental. Asia Miles is a transfer partner of ANZ Rewards, American Express Membership Rewards, Westpac Altitude Rewards and Citi Rewards.
This table shows the % of Asia Miles needed for a redemption on this route vs Qantas Points:
Qantas Points vs Asia Miles
Perth - London
Melbourne - Perth London
one way
return
one way
return
Economy
100%
82%
117%
92%
Premium Economy
79%
63%
88%
69%
Business Class
76%
65%
86%
68%
You can see that the majority of price points for using Asia Miles are substantially less than when using Qantas Points – at best, an Asia Miles return Premium Economy award costs just 63% of the same flight redeemed using Qantas Points.
Taxes and fees for a Qantas Frequent Flyer redemption vs Asia Miles should be fairly similar.
What about AAdvantage?
Not shown in our comparison table is the comparative cost of taxes for each program – AAdvantage are usually much cheaper than the competition thanks to not passing on the fuel surcharges otherwise imposed by most other programs in the region.
Well, there are almost no credit cards that are direct transfer partners of AAdvantage in the market here (Diners Club is the only one) but AAdvantage is a partner of Starwood Preferred Guest – and the American Express Explorer card is a 1 Starpoint per dollar spent earner.
1 Starpoint usually transfers to AAdvantage miles at 1:1 ratio, but transfers of 20,000 Starpoints will earn you 25,000 AAdvantage miles. As a result the effective earn rate on the American Express Explorer is 1 Starpoint per dollar, or if you optimise your transfers and only transfer in 20,000 point blocks, it's 1.25 points per dollar.
This is without even considering Marriott Rewards travel certificates, or bonuses on Starwood transfers to AAdvantage either.
It's complex to the uninitiated in points – but in short, if you spend a little time thinking about the points currency you earn, you can dramatically increase your redemption power.
So, you can earn 1.5 Asia Miles per dollar spent on Explorer, vs 1.25 effectively to AAdvantage via SPG. The Explorer isn't a Qantas Point earning card, but there are a couple of 1.5 Qantas Point per dollar earning cards out there (such as the Westpac Altitude Black) so let's use that in a comparison of the spend required to earn enough points for the following redemptions:
| Explorer vs 1.5 Qantas Point per $ card | Asia Miles with Explorer | AAdvantage via SPG with Explorer | Qantas Points w/ 1.5 points per $ |
| --- | --- | --- | --- |
| Business Class one way Melbourne - Perth - London | $73,333 | $68,000 | $85,333 |
| Business Return Melbourne - Perth - London | $116,667 | $136,000 | $170,667 |
The differences are pretty marked, but of course we need to remember that it's much easier to earn Qantas Points from a wide range of sources in Australia, not just credit cards, and that the time spent in transferring points from program to program (and understanding this) plus booking with AAdvantage is a hidden cost too.
Finally – another partner program (that also allows stopovers, like AAdvantage) is Alaska Airways MileagePlan, who also offer decent promotions for purchasing miles. Alaska doesn't currently publish pricing for Qantas awards to Europe but this new flight might mean they do. Depending on the price, that could be an option in future.
Summing up – Qantas new Perth to London flight
I personally wouldn't want to fly this route in Economy – my long legs (which are the original inspiration for this whole site!) just wouldn't cope with the break. I find 10+ hour flights in Economy hard enough as it is.
As someone living in the East, in Premium Economy and Business Class I would at least consider the route if my end destination was London. It remains to be seen if Qantas will work their flight times to offer usable connections to other close European cities.
Regardless, a need to connect to another city in Europe would have this route way down my list given there are now so many one-stop options to a wide range of cities in Europe from the likes of Qatar, Etihad, Emirates, Singapore Airlines and others – all available as points redemption options.
And if was redeeming points for this flight in Business Class – the programs I'd look at would be AAdvantage or Asia Miles. By all means use Qantas Points if you have a large enough balance, but there's more value to be had by looking further afield.
Which specifically I would use would depend on my current balances, any other travel I had in mind and where I was transferring the points from – but AAdvantage edge it for one way itineraries and their cheaper taxes, while Asia Miles may get the nod for the return, depending on their surcharges.
What would be the best ways to use frequent flyer points for Qantas' 787 Perth to London flight?
was last modified:
March 17th, 2019
by