This was the first flight in our big trip for 2016.
After what felt like a month or so of prep for getting our house ready, packing and generally moving four people and their stuff (and ski gear) for 7 weeks travelling, boy was I glad to sit down on this flight and get going.
I already covered how I managed to book four people into Business Class across The Pacific, so I won't go into that again. So, let's get straight into my thoughts on Qantas' 747 Business Class service to San Francisco.
I have intentionally left out the lounge experience at Sydney International, as mine was not typical for an international Qantas Business Class service – we actually managed to get ourselves into the Qantas First Lounge.
More on this in another post, but usually as a Business Class passenger you'd be able to access the Qantas Business Class lounge in Sydney as pictured below…
The Flight – QF73 Sydney to San Francisco
If you've read that linked post above on our research and booking process, you'll remember that we had selected four seats in row 1 at the front of the plane, in the nose of the 747. Our home for the next 14 hours looked like this –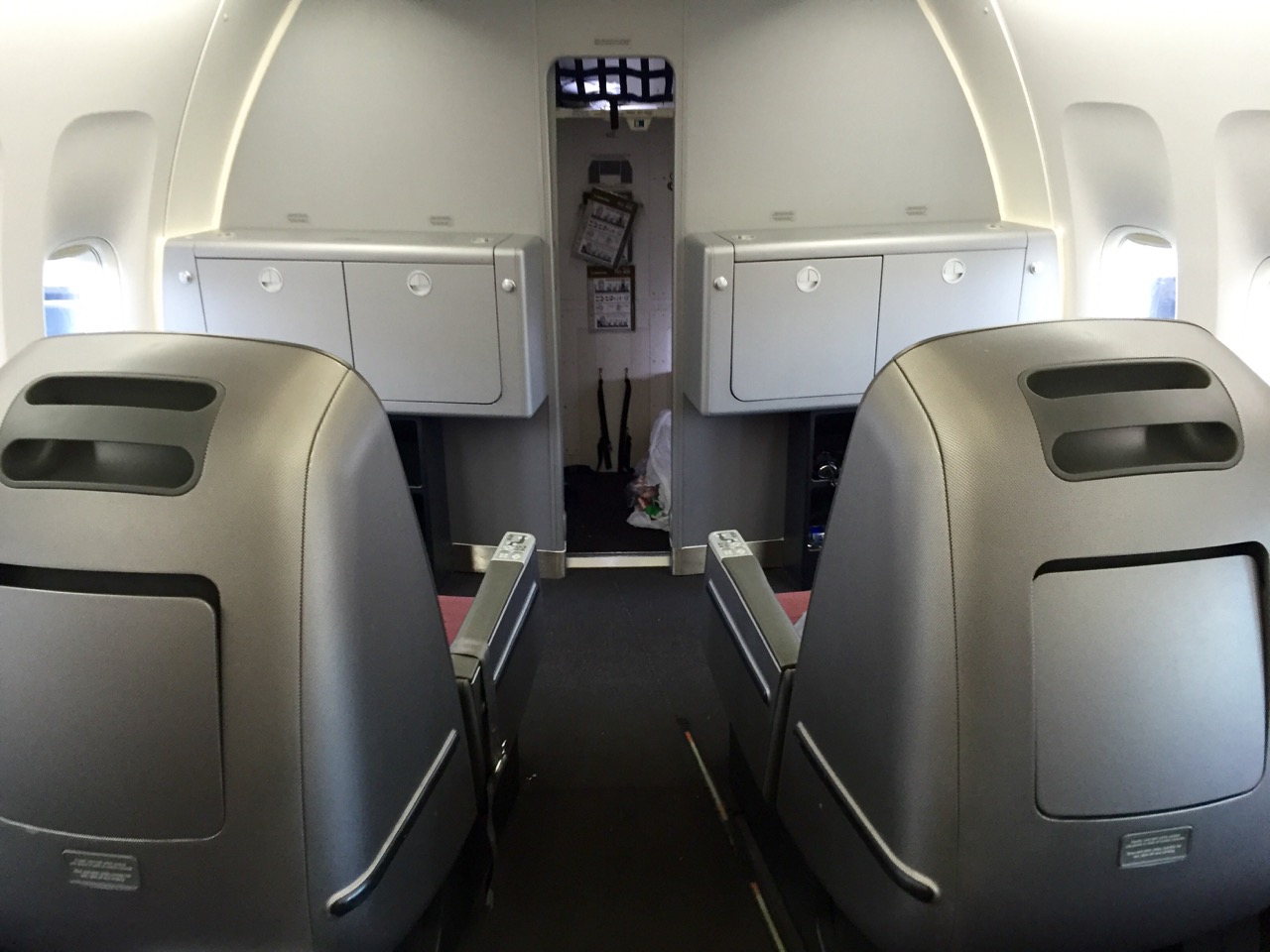 You can see the seats are angled toward each other due to the curvature of the nose, with a storage cabinet that crew and other passengers use for carry-ons, blankets and jackets. Given the forward cabin of Qantas' 747s has no overhead lockers for the two passengers who sit in the centre of row 4, they especially used this too.
My point is, although we had that whole first row, we also understood that there was some public space between and in front of us, so it wasn't completely private. That said, I still feel like it was a great space for 4 passengers who wanted to travel together to sit.
Qantas Skybed MkII Business Class seating
Qantas' refurbished 747 fleet have been upgraded to the Business Class seats found on their A380s too, which is a (theoretically) lie-flat bed, which is forward-facing and with nearly all seats coming in a pair. Here's my seat, 1D, taken on boarding.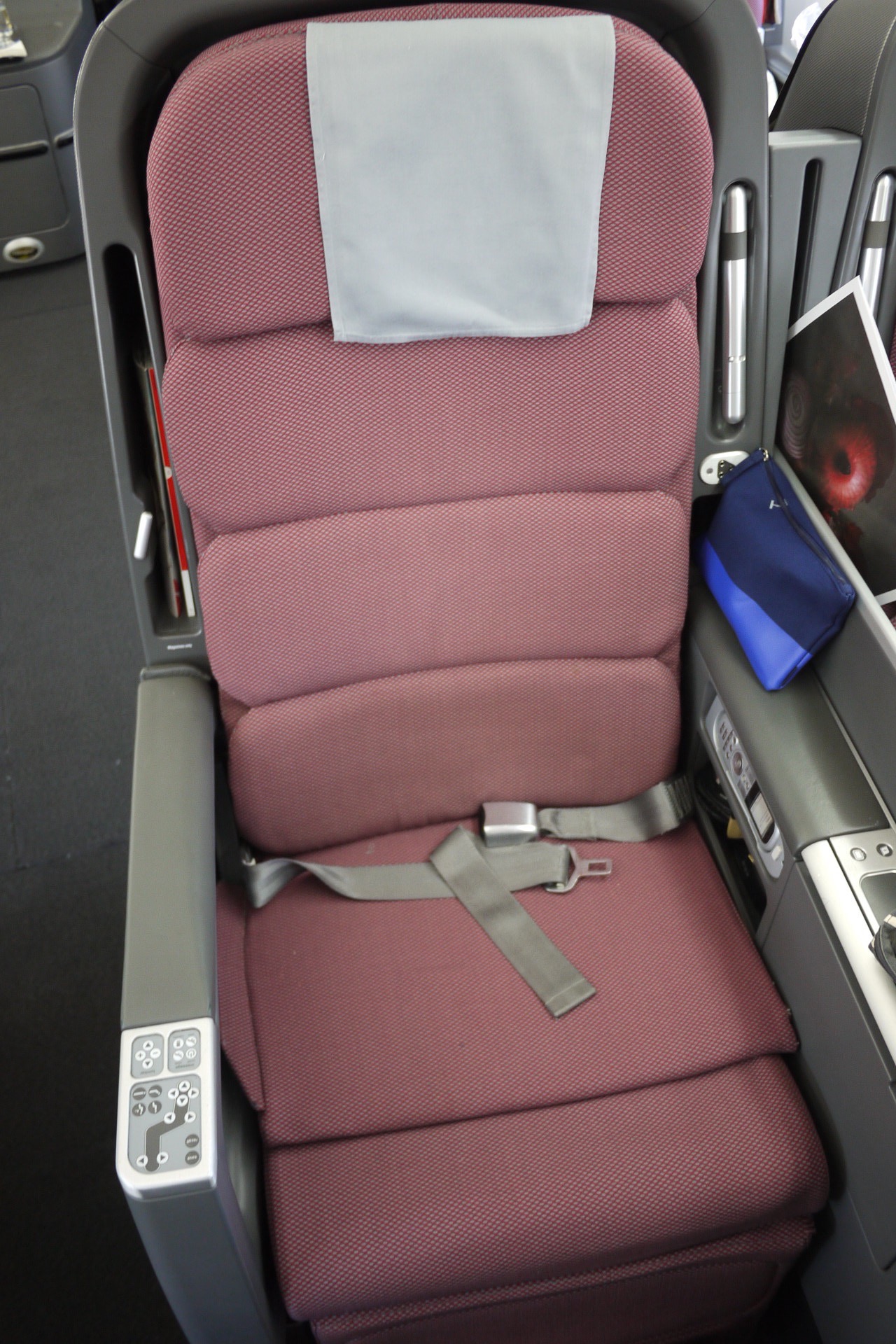 If you've flown in a range of other Business Class cabins when you first see the seat it does look somewhat spartan. But after take-off a mattress pad is added which makes a good difference to comfort, smoothing out some of the bumps and cracks. This is true for both sitting and sleeping.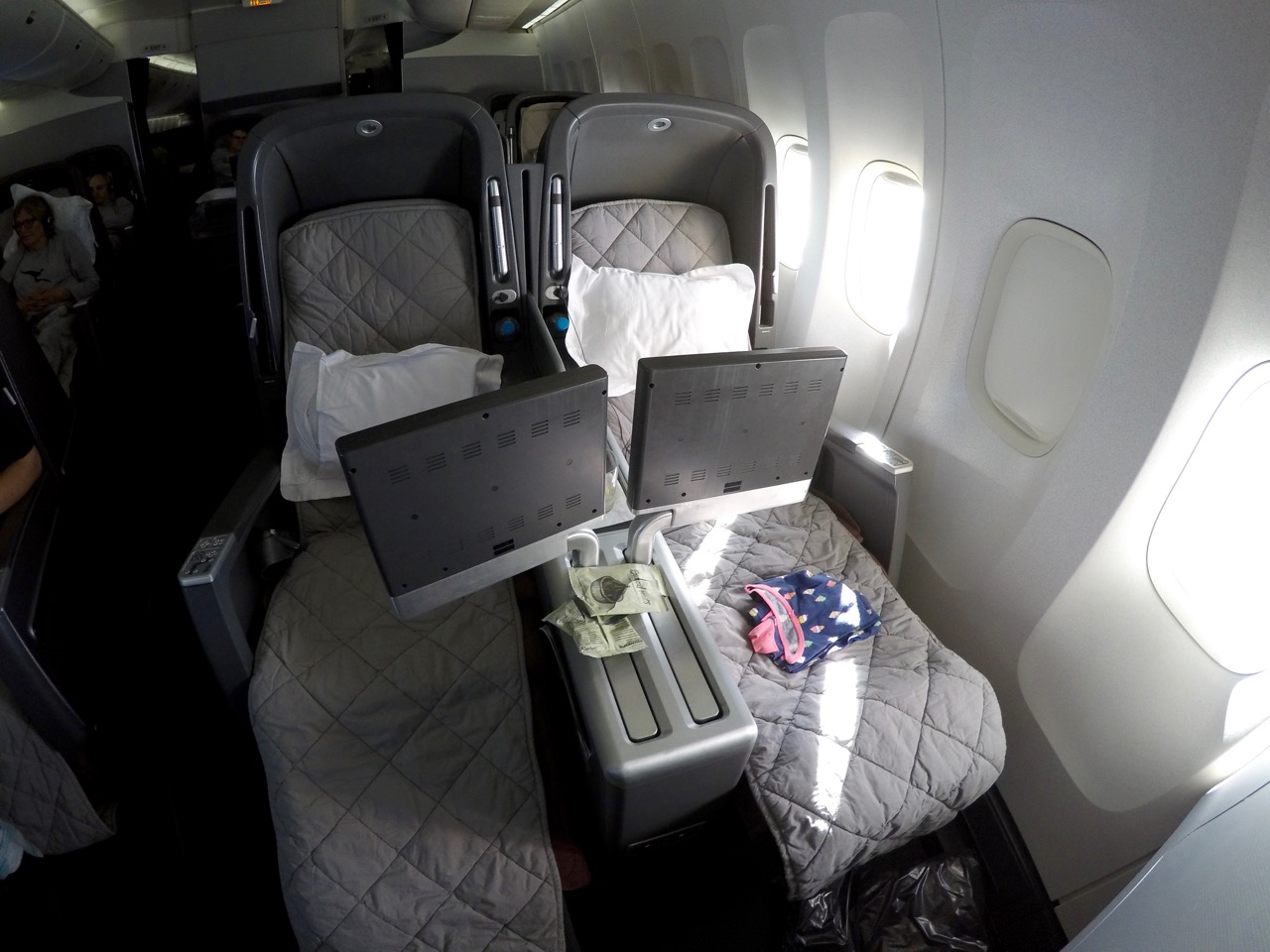 Row 1 also has fitment for a pop-up bassinet on either side of the cabin, which also comes with a fairly chunky supporting shelf. This has minimal storage capacity, other than for a few magazines in the front (and of course, using it as a shelf in flight). You can see this on the right of the photo below.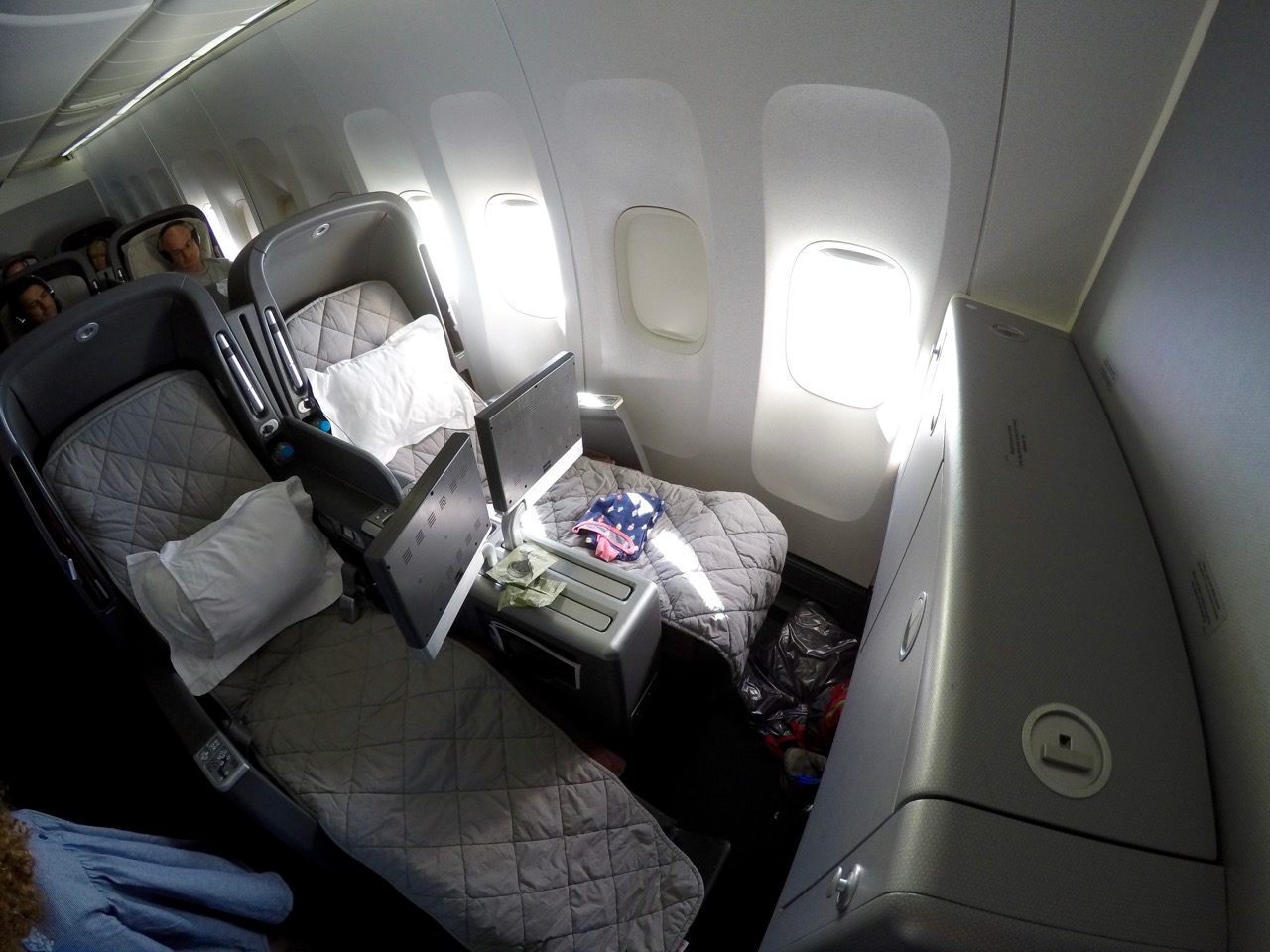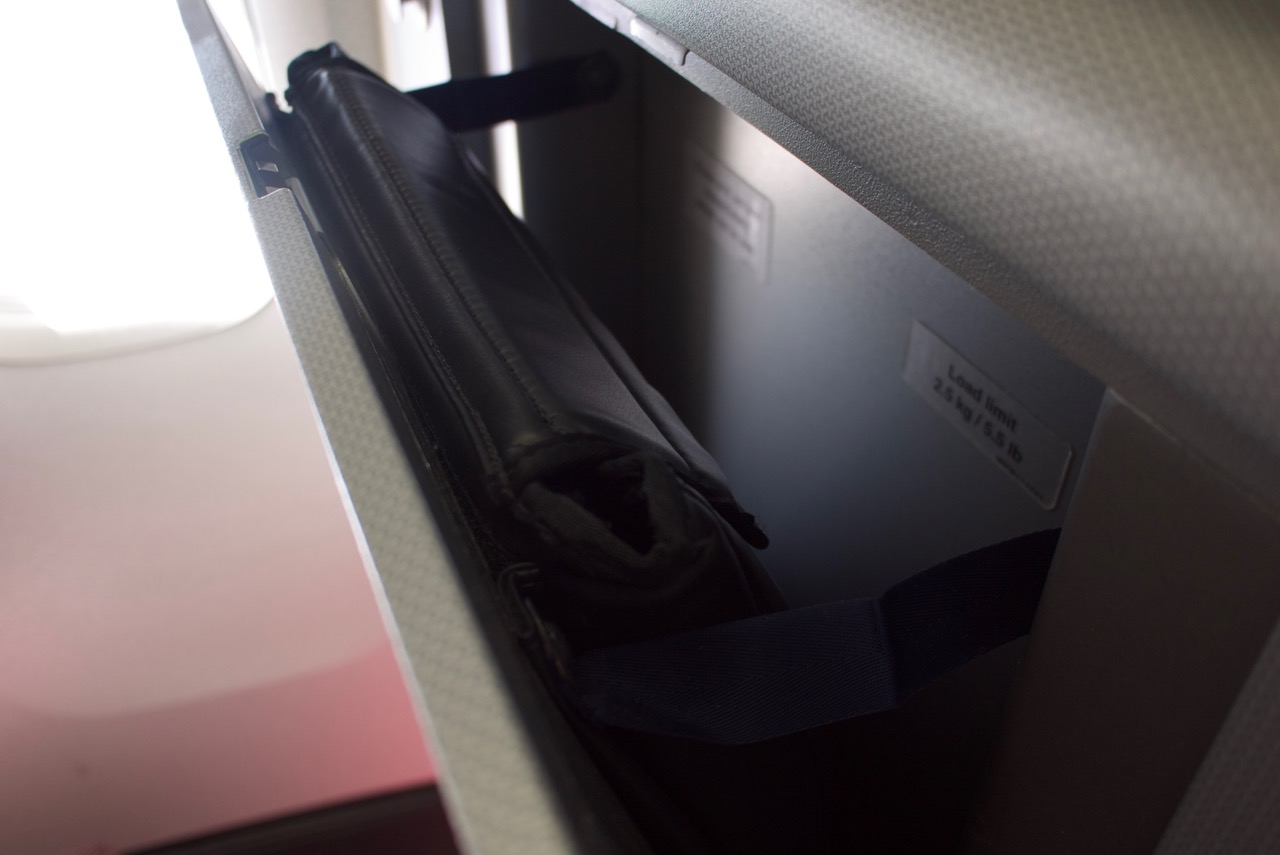 However it's still more than most other Business Class passengers receive, maybe with the exception of those in window seats in the upper deck who have a small cabinet next to each seat by the window.
The seat has a range of massage functions which actually were pretty good considering I stuffed my back the day before this flight. You can of course move it to a number of recline and flat bed modes as well. I can usually get pretty comfortable for both sitting and sleeping in Qantas' Skybeds.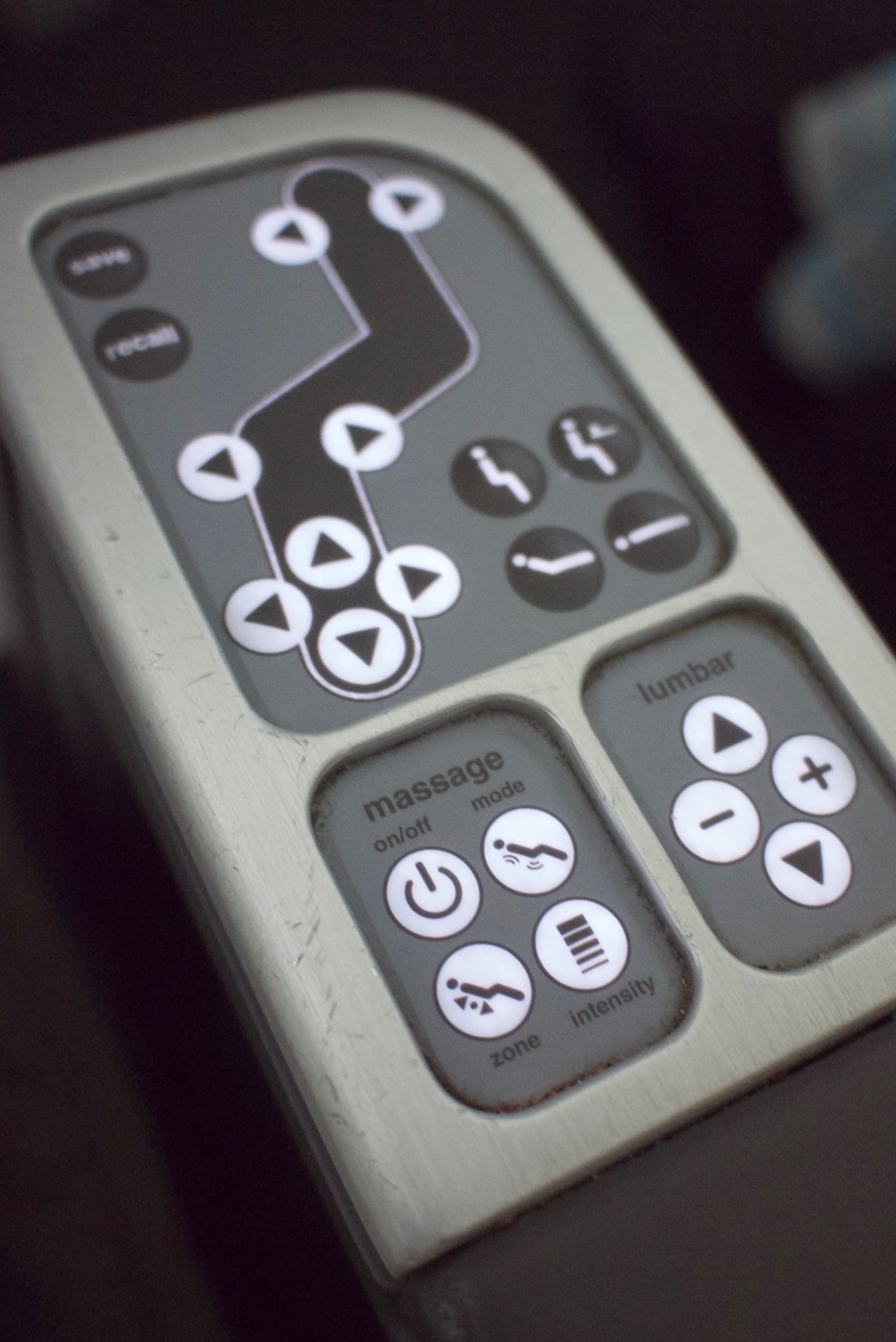 Here's the seat fully reclined, with mattress pad, duvet and ready for bed.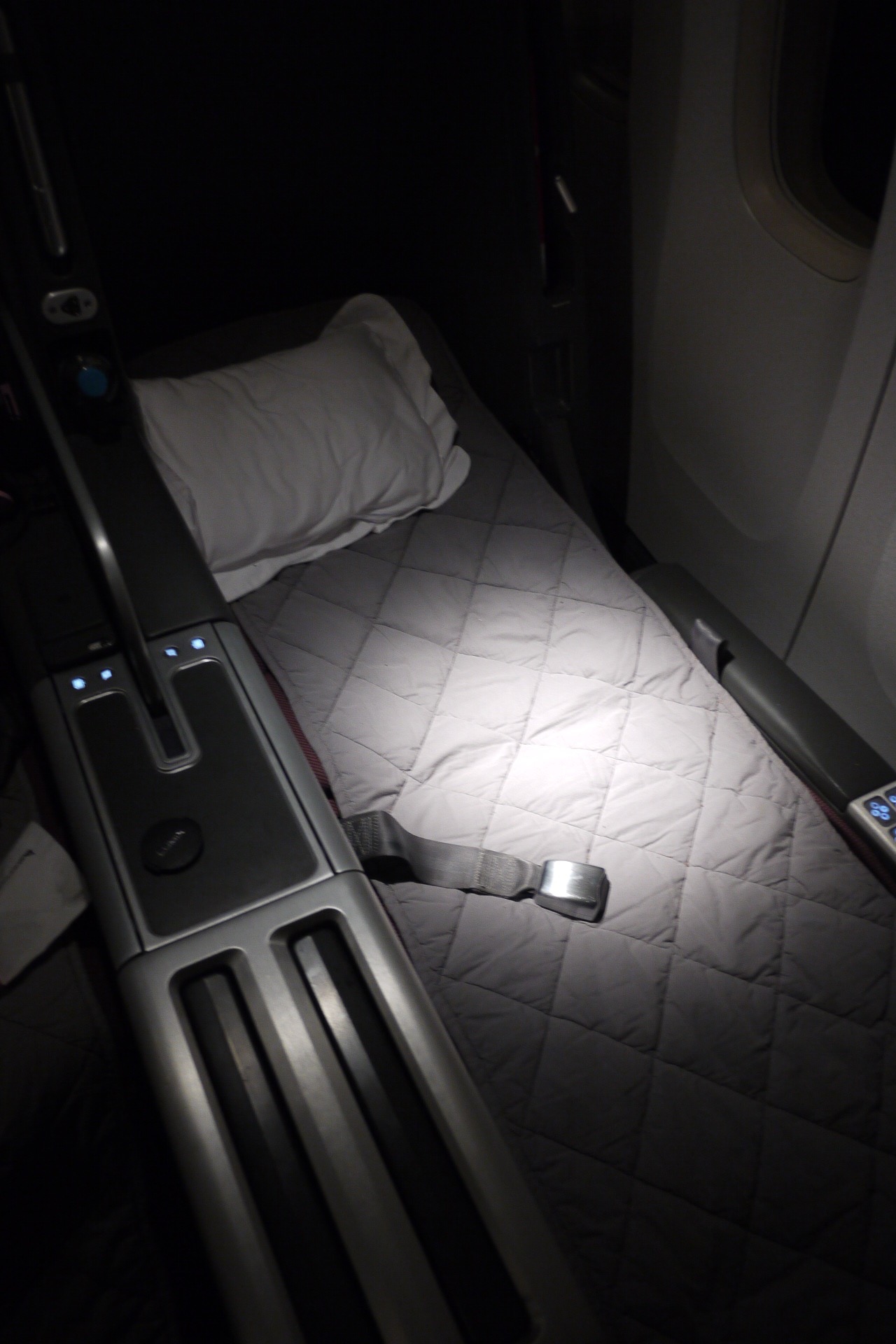 The only complaint I have about this seat is the way that the foot / lower leg area is left unsupported and can sometimes sag a little, leading the seat to not actually be completely lie-flat. An extra inch or two of width wouldn't go amiss either.
Otherwise, it's long enough for my 6′ 2″ frame to get a good nights sleep without any issues.
The Food – QF73 Business Class Sydney to San Francisco
QF73 is a mid-afternoon departure, so you would have eaten lunch before boarding. As such there's a dinner service, along with breakfast before the very reasonable arrival around 9am in San Francisco.
The menu also has a range of snacks and small bites you can order if you need a top up.
All up the flight is around 14 hours, and I found the departure time, dinner service followed by an early bedtime worked really well.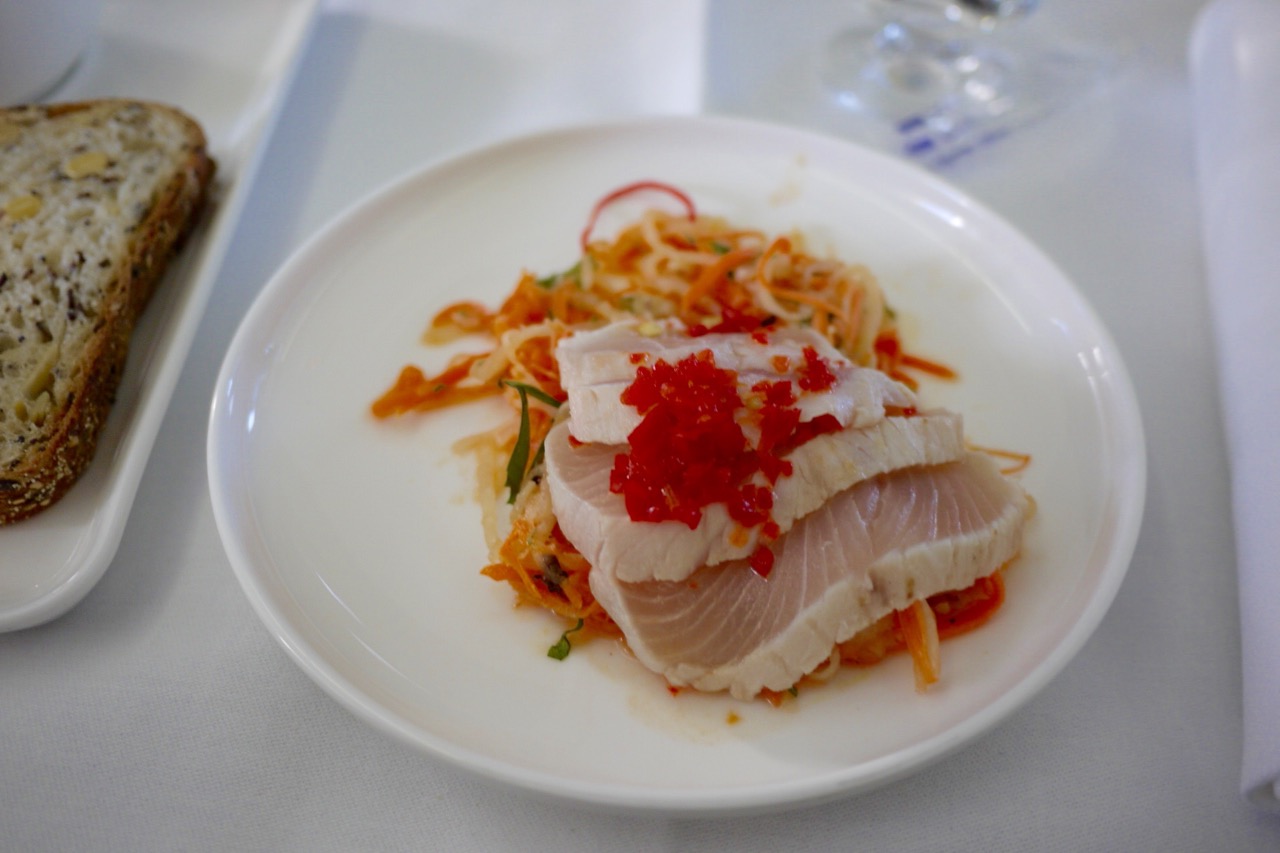 I opted for a seared Kingfish salad to start.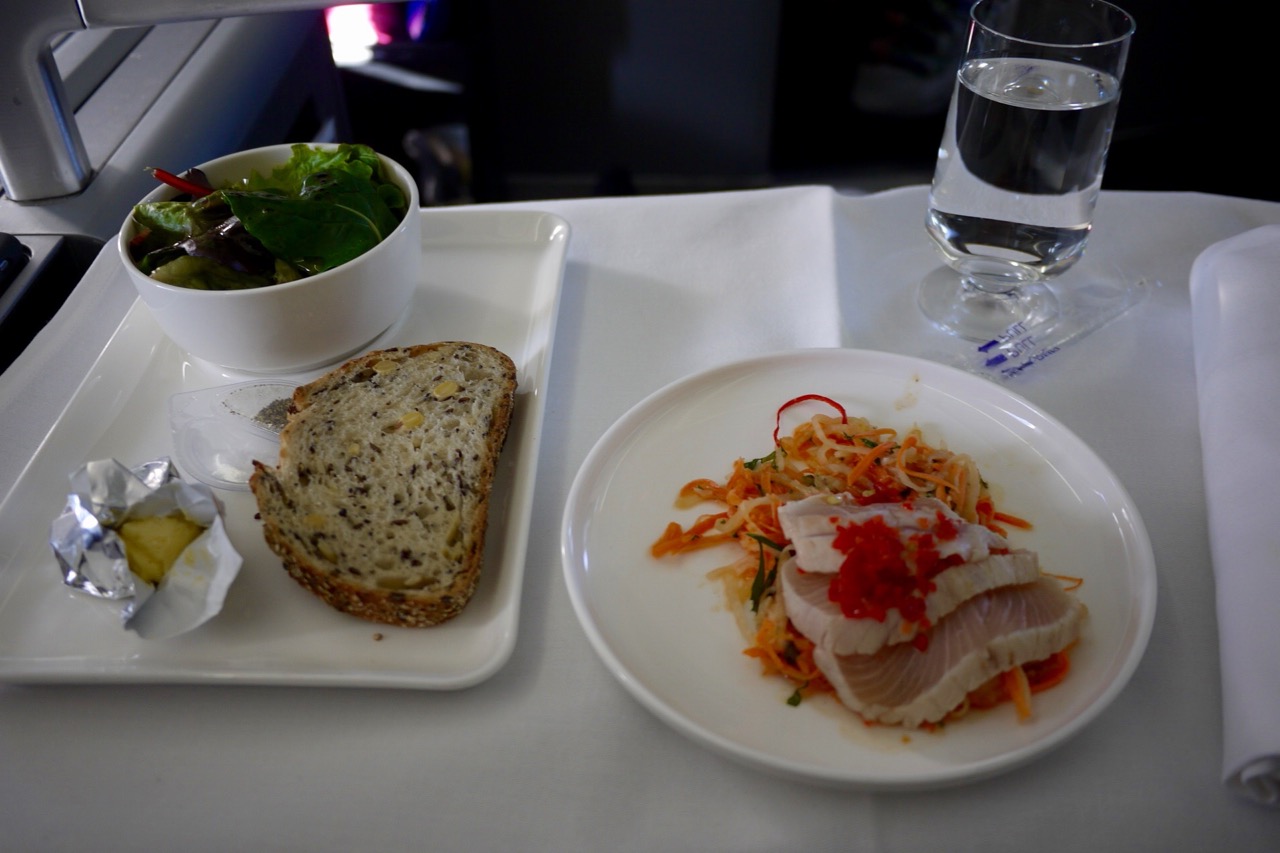 Followed by a mushroom linguini main.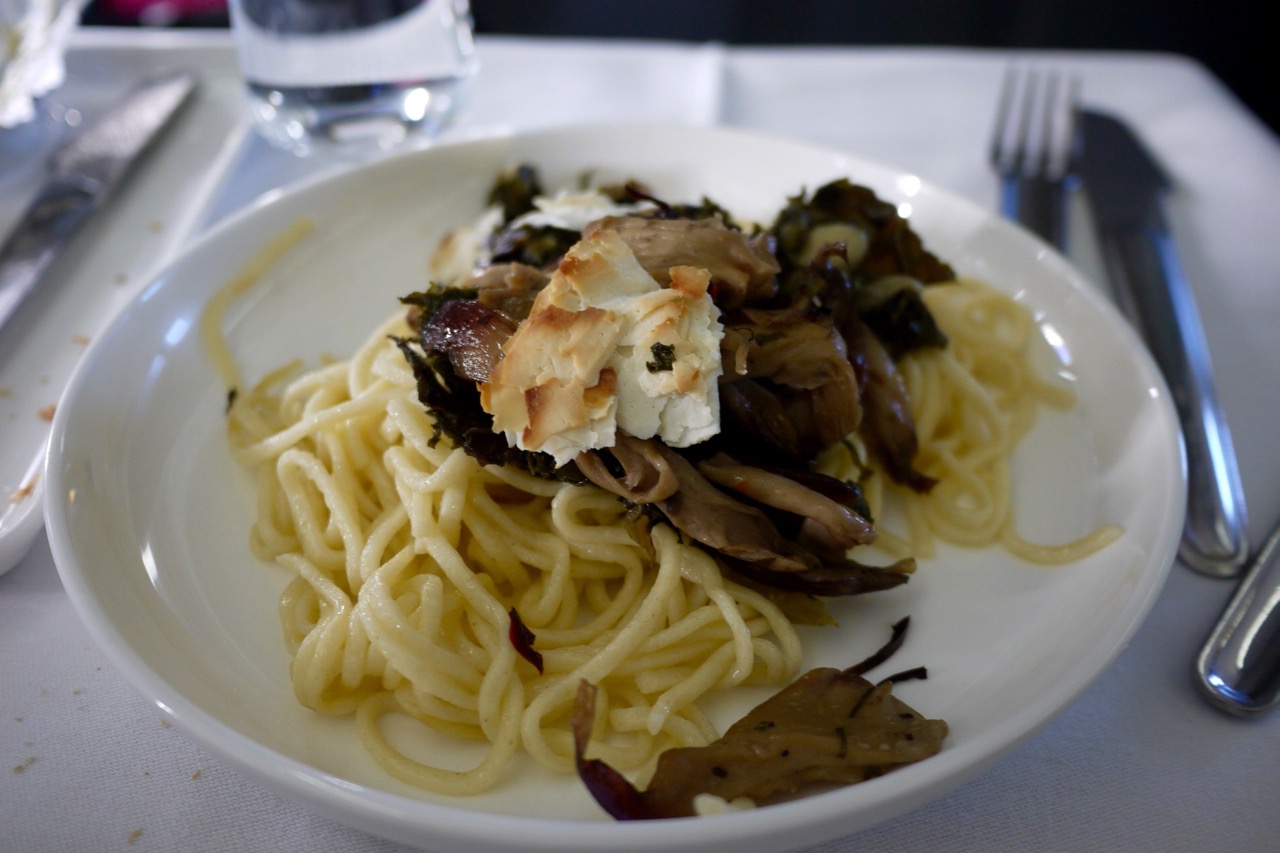 I don't remember what dessert was specifically, but I cleared the bowl pretty quickly and couldn't resist chucking a bit of ice cream on top a little later as well.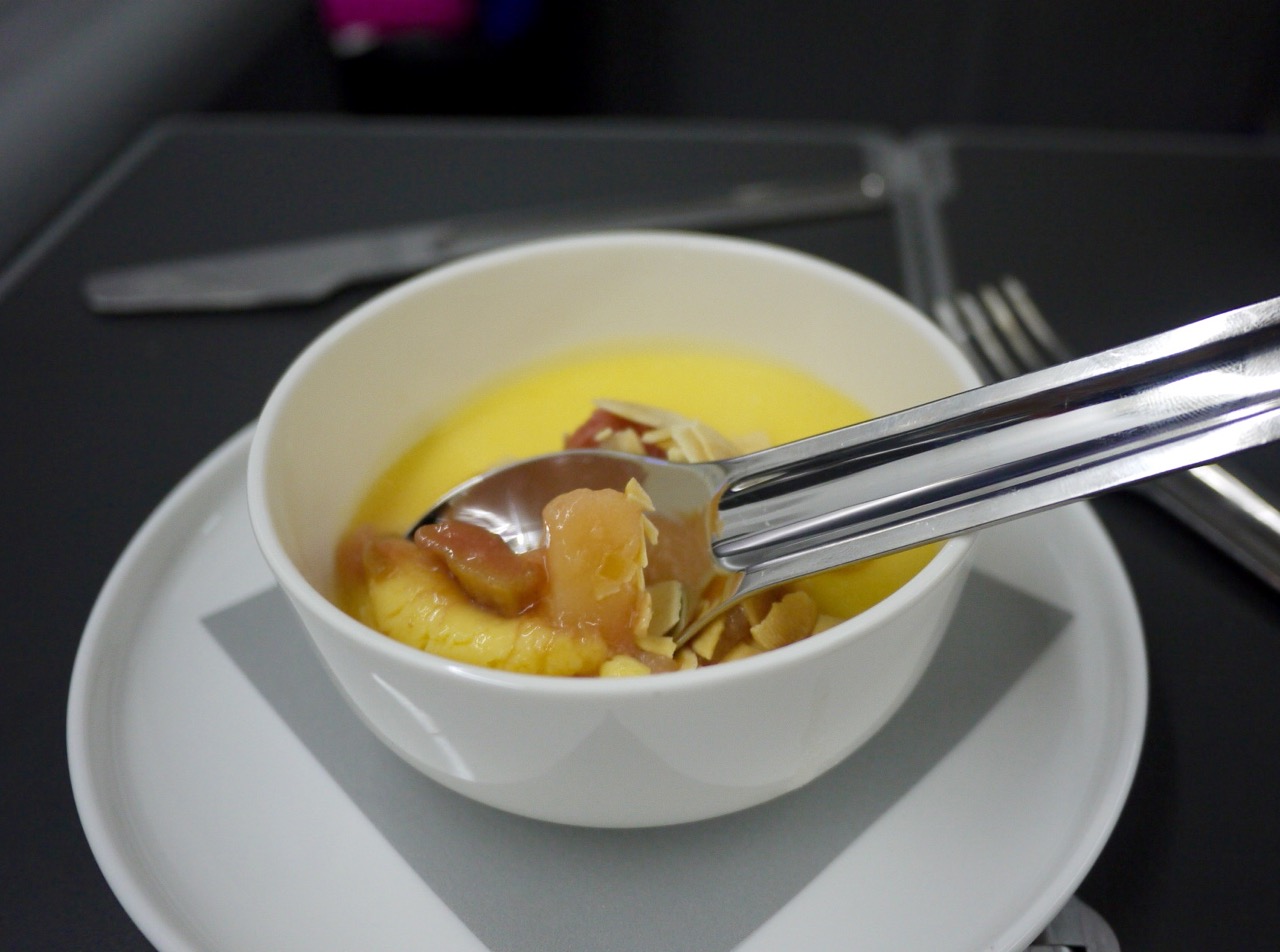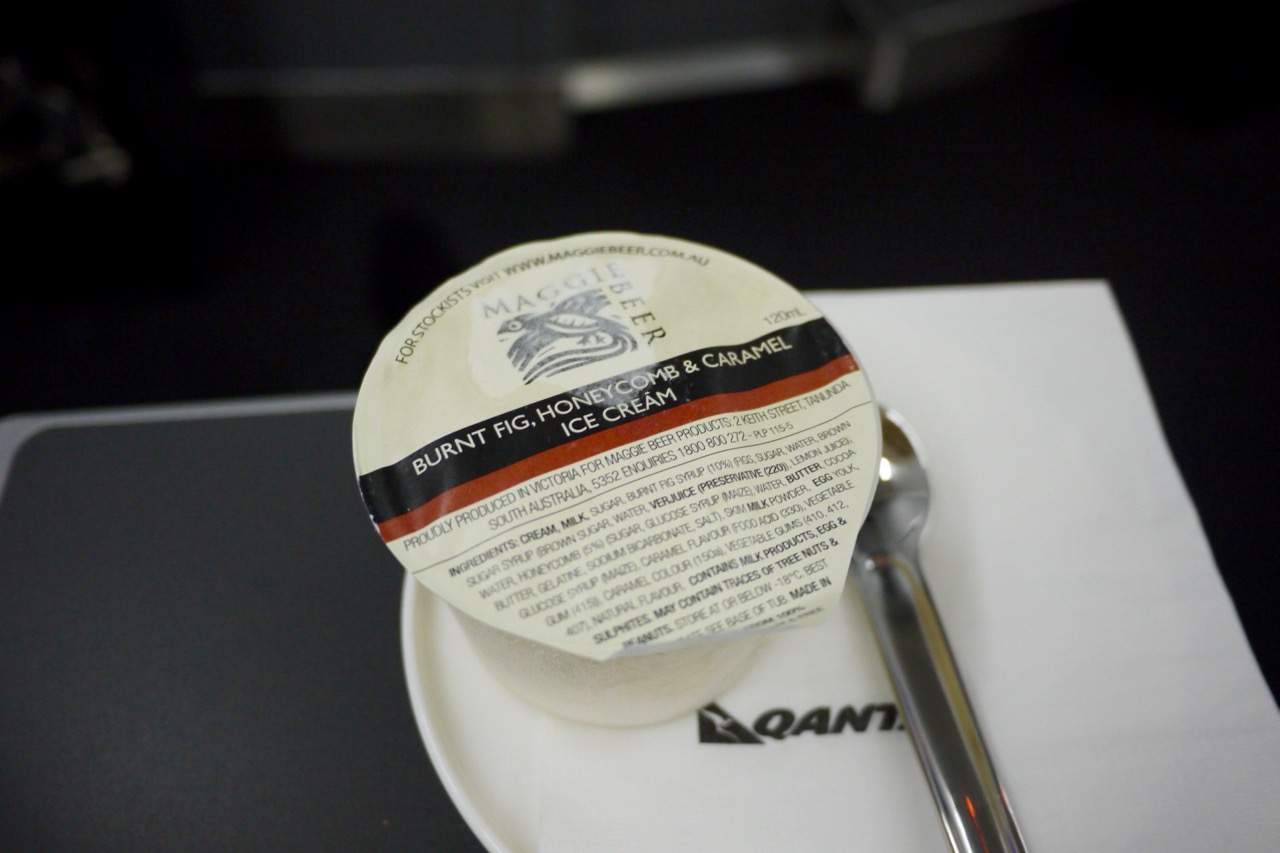 Breakfast orders were taken very early in the flight (the crew were keen to have these in within the first hour) and I opted for a sugar hit of pancakes with a chocolate sauce, along with a croissant and some fruit salad.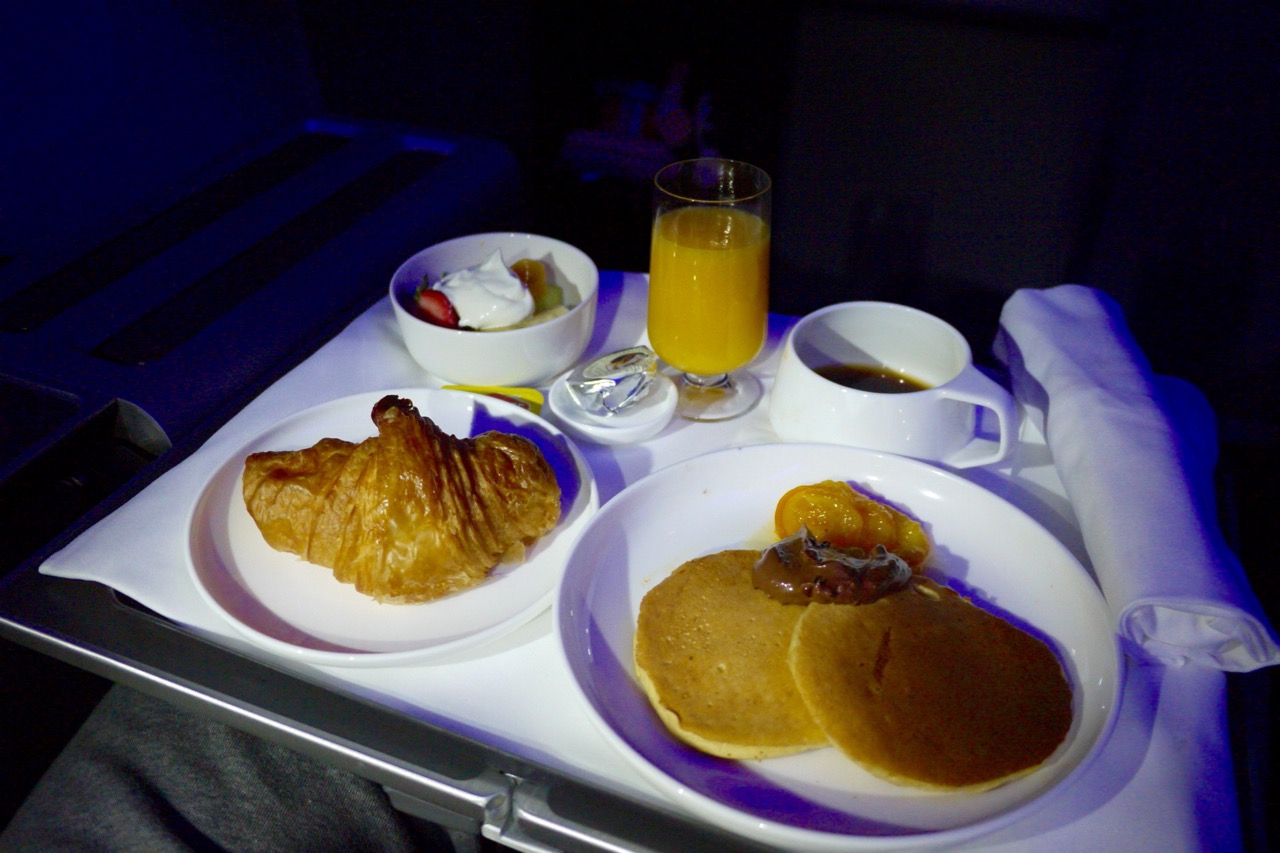 I loved the starter and the dessert, but the pasta main dish was a bit bland.
Flying with kids in Qantas Business Class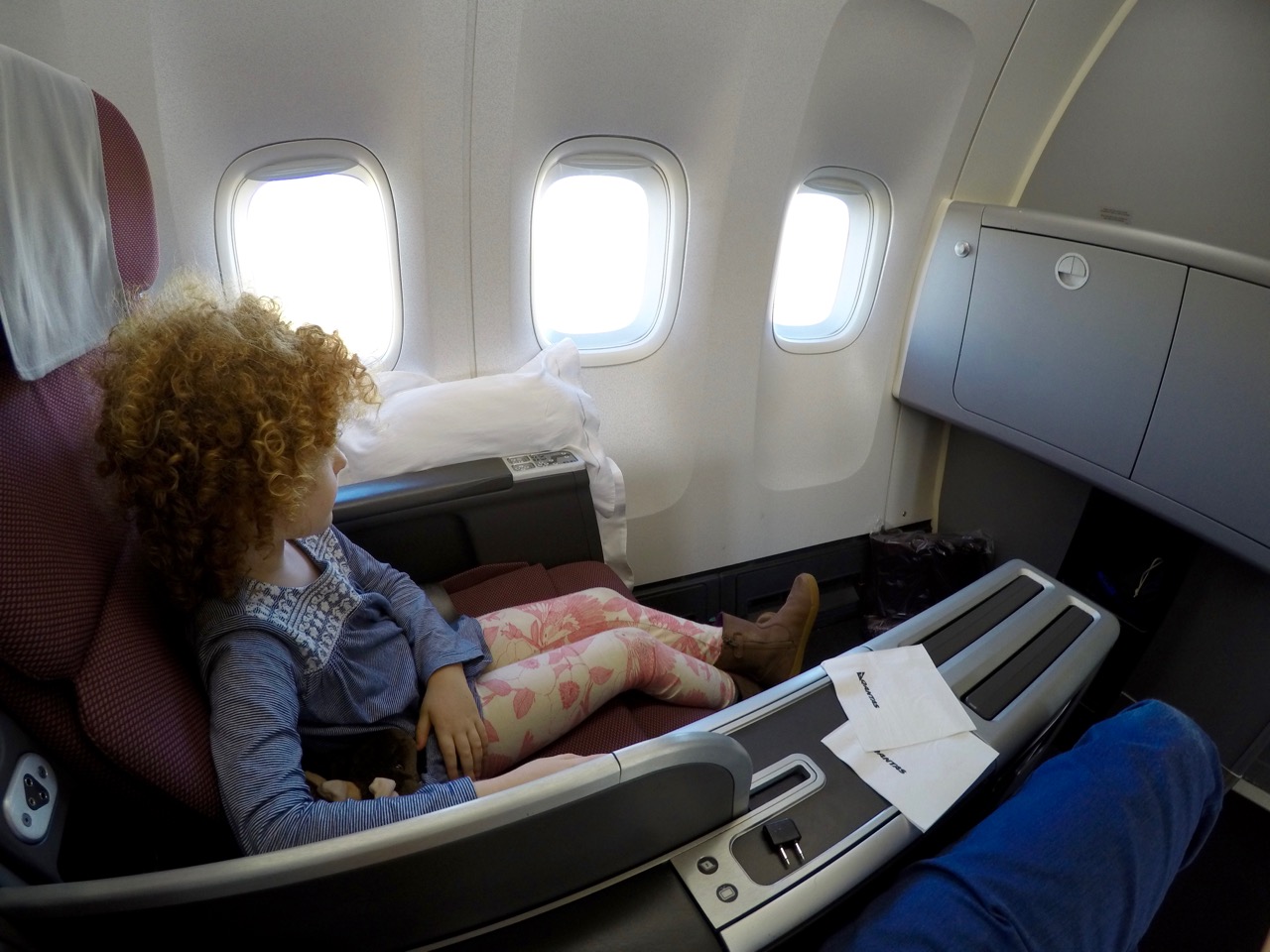 We selected a generic kids meal for them in advance, and received a simple chicken salad (which the chicken was easy to remove from), some pasta and a brownie for dessert. I actually thought this was a pretty reasonable meal, although the pasta sauce did have a bit of mild chilli going on – unfortunately this was enough to put our kids off demolishing it.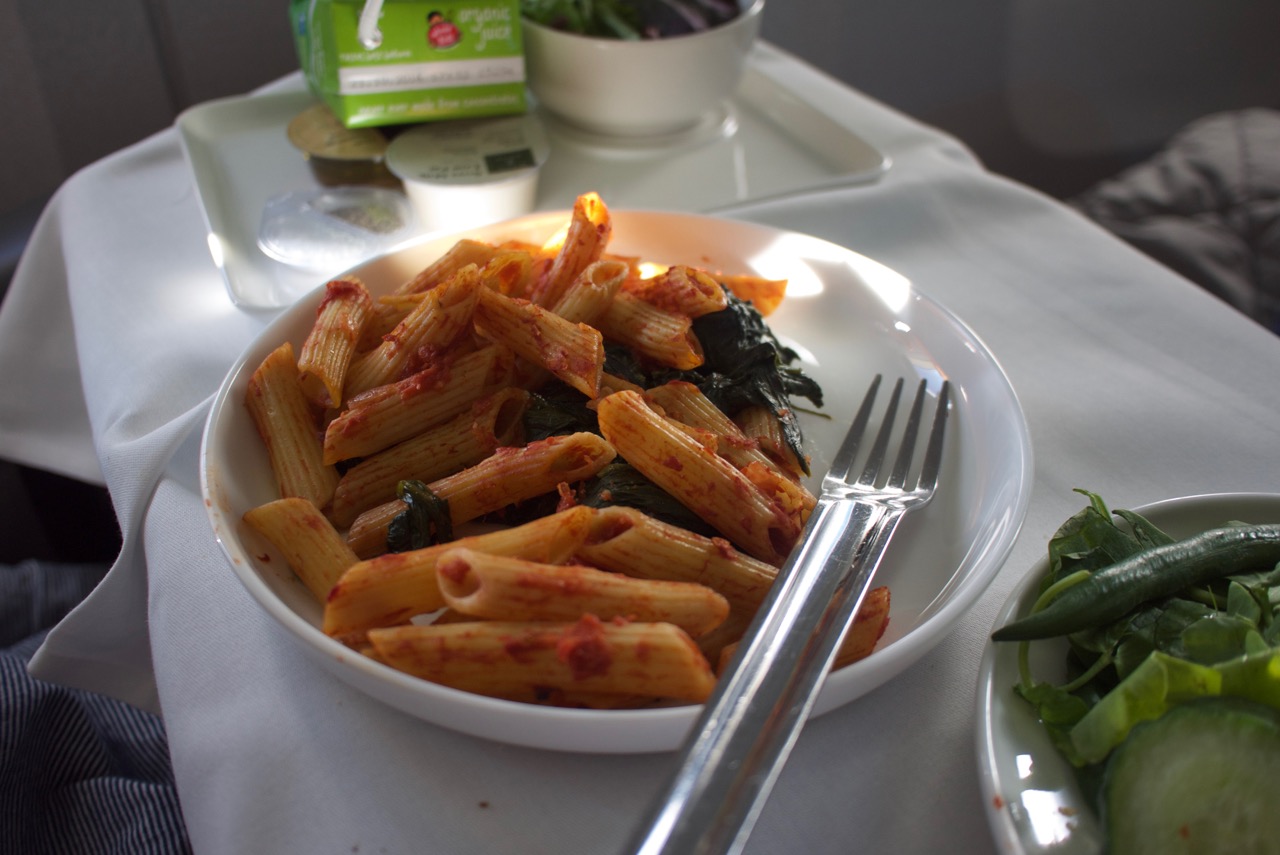 While the crew were very nice and amenable, we didn't get any other bespoke service while travelling with kids. My expectations for this are always very low, so if we do get some extra goodies like puzzles, colouring books or whatnot then that's a win – but I was slightly surprised nothing like this was offered.
However, the general familiarity of travelling with an Australian carrier goes a long way to making our kids feel more comfortable. I think it's a relatively subtle set of effects, but with Qantas, the homely food, the fact that ABC Kids is available on the in-flight entertainment, and the familiar site of the red-tail and kangaroo brand all make a small difference.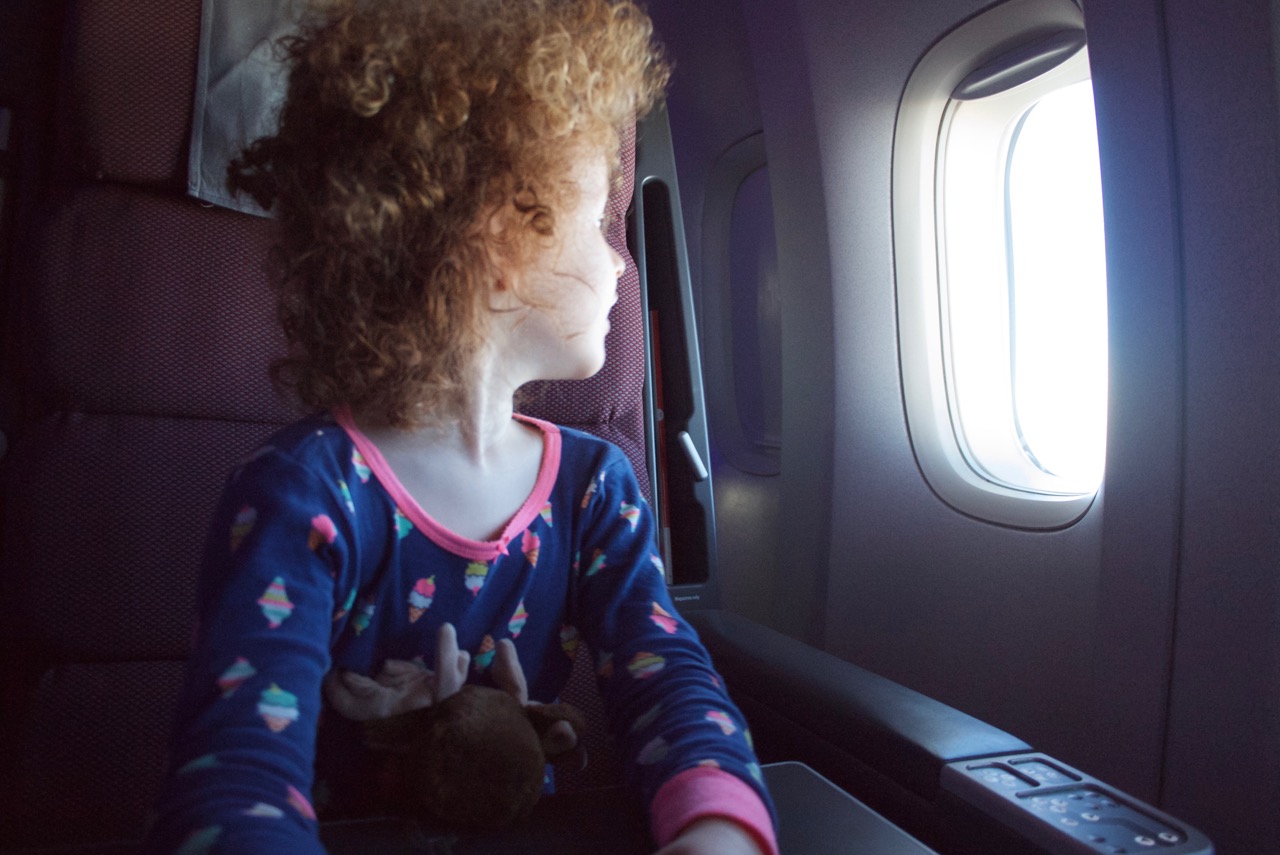 Summing up – Qantas Business Class, QF73 Sydney to San Francisco
This was a solid Qantas Business Class experience. The food was good, service personal, and seat and cabin all as I'd expected.
There was no 'exceeding expectations' on this flight – having row 1 to ourselves as a family really made the biggest difference to my enjoyment of this flight, not really anything else. So it seems the Qantas staff-member who made the biggest impact for us was the very helpful customer service rep in the call centre who blocked row 1 for us a few months before the flight.
I greatly enjoyed the views from row 1 when approaching San Francisco – the angled walls and windows in this part of the 747 add a panoramic quality, and combined with the quite beautiful Northern Californian coast, elicited a few wows from us.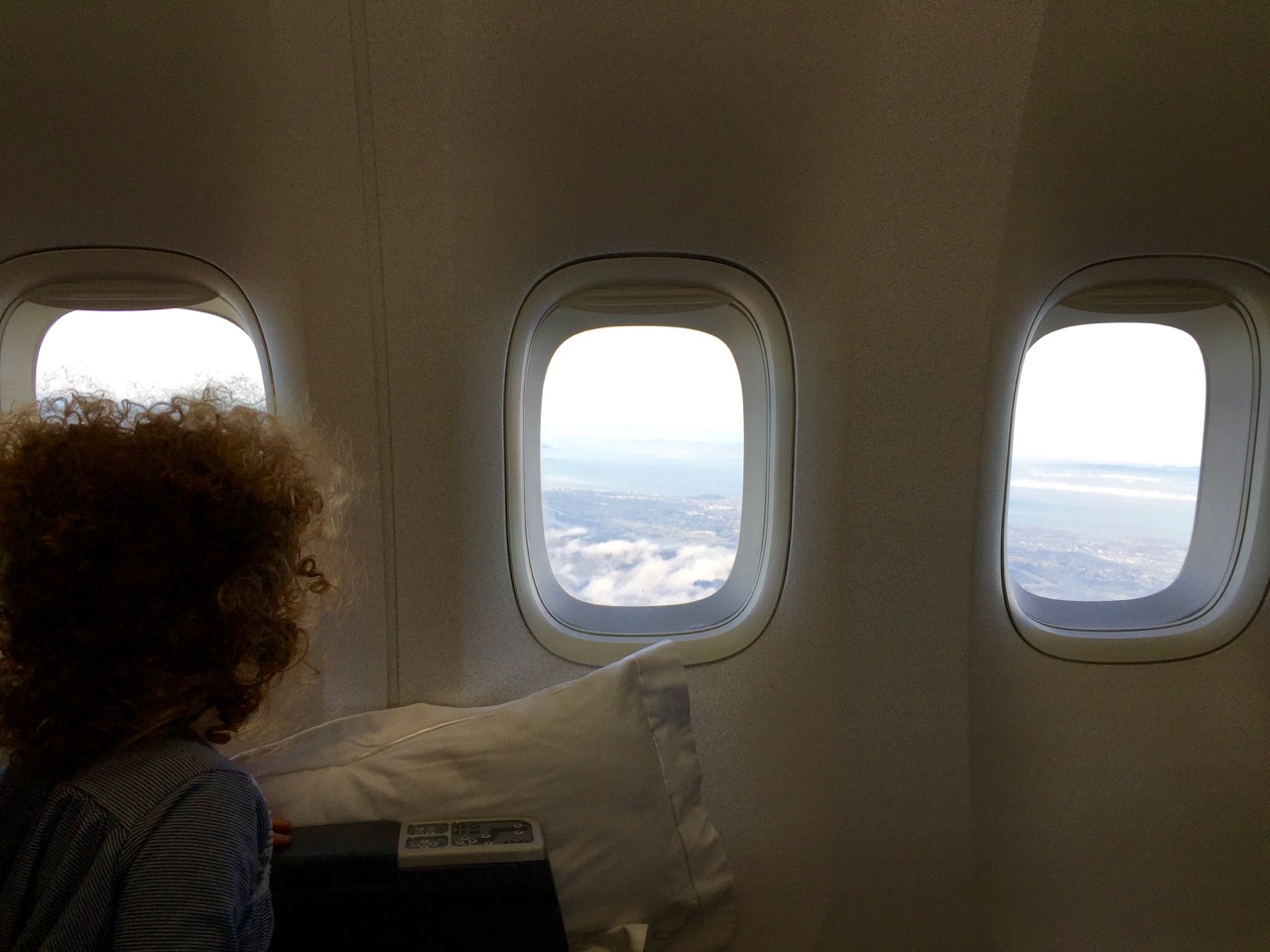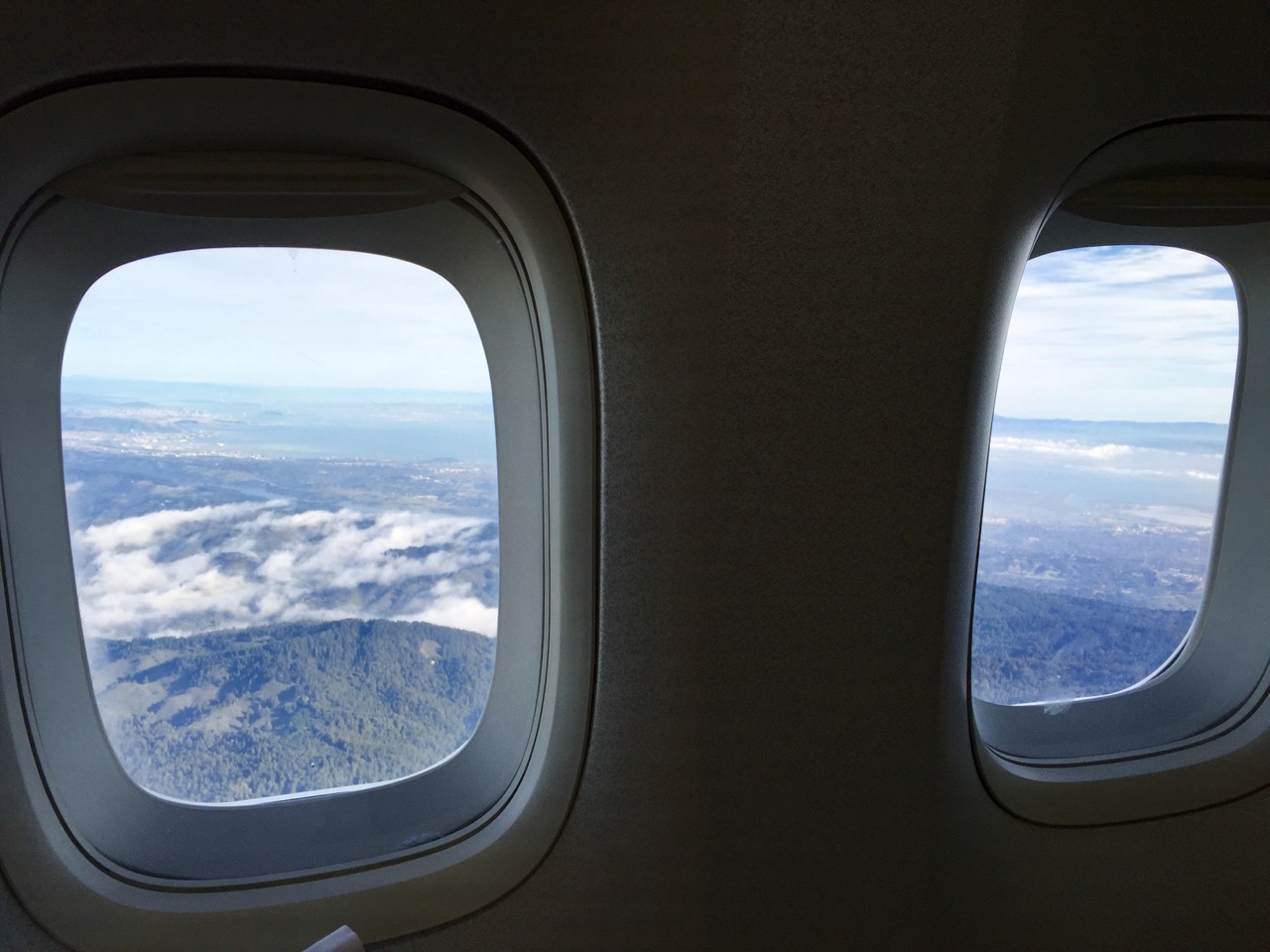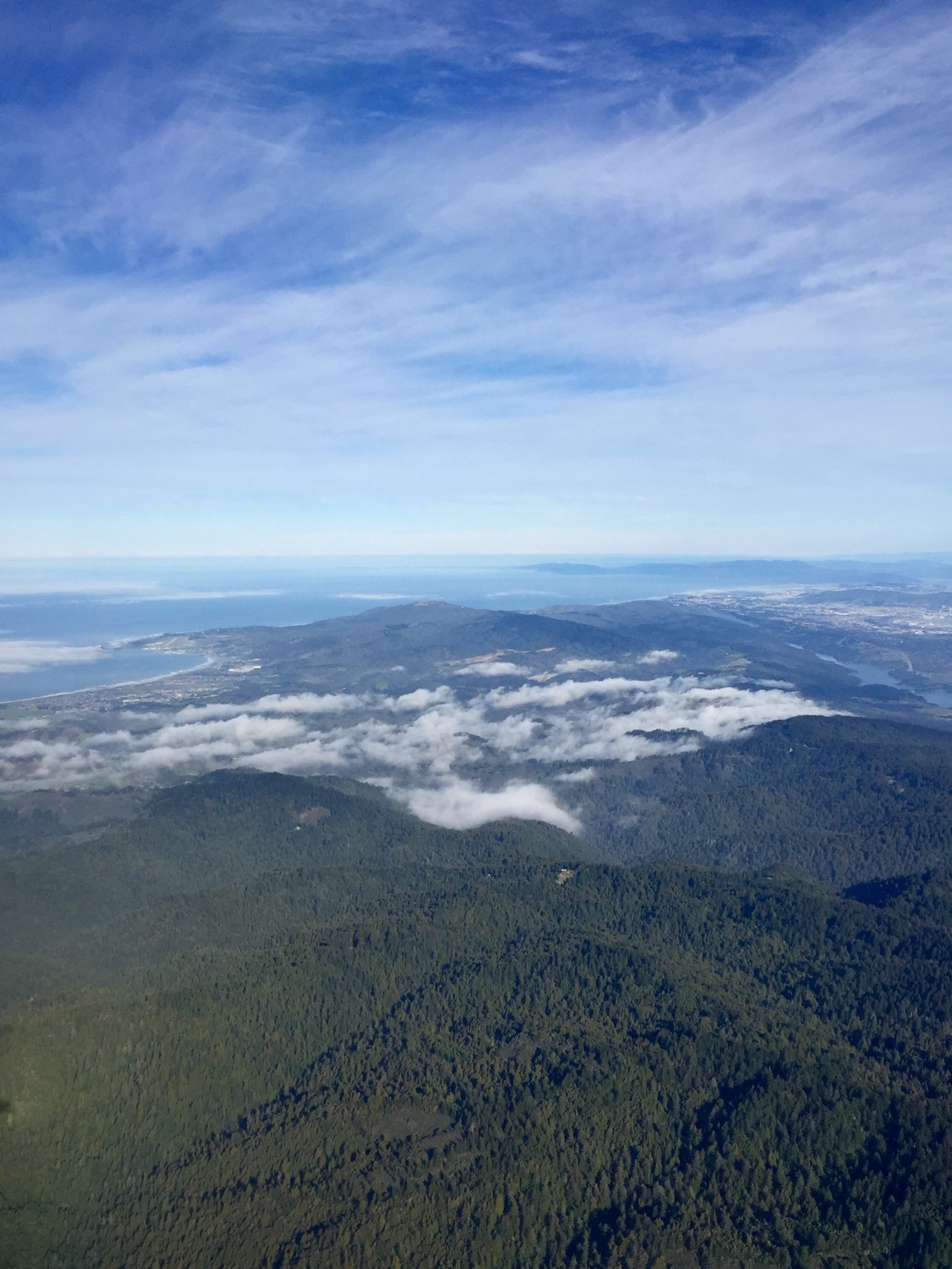 All up, I was very happy with this use of my points, and wouldn't hesitate to fly with Qantas across the Pacific again.
Here are the things to expect on your first Business Class flight.
Qantas 747 Business Class Review – QF73 Sydney to San Francisco
was last modified:
March 9th, 2022
by