Australia's flag carrier has at least two Business Class seats open on a number of flights to/from Sydney and Melbourne, with a one-way redemption costing 96,000 Qantas Points.
In this guide, we keep you updated with the latest confirmed routes the Dreamliner will be served by, explain the differences between the three cabin products, and advise how to get the most value out of using your points to fly the Qantas 787 Dreamliner.
Award availability
With thanks to US blog MileValue, I have confirmed that there are at least two Business Class seats available on many dates between 12 November and 13 December on Qantas flights between Sydney/Melbourne and San Francisco.
On the outbound, you're probably best off departing from Sydney as it has six days in this period with availability on its older Boeing 747 flight: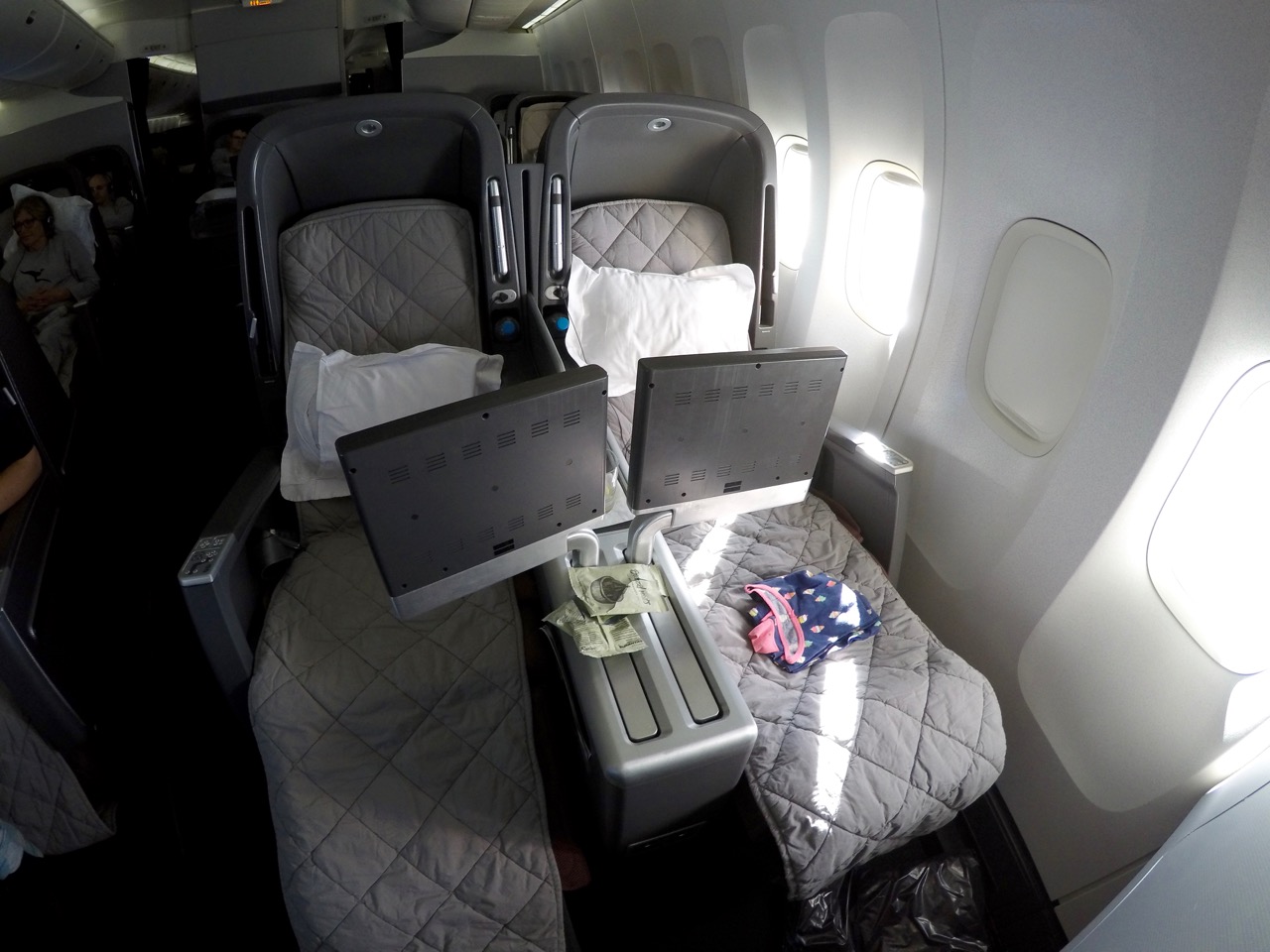 with Melbourne showing 14 November as its sole departure date, albeit on the new Boeing 787 Dreamliner: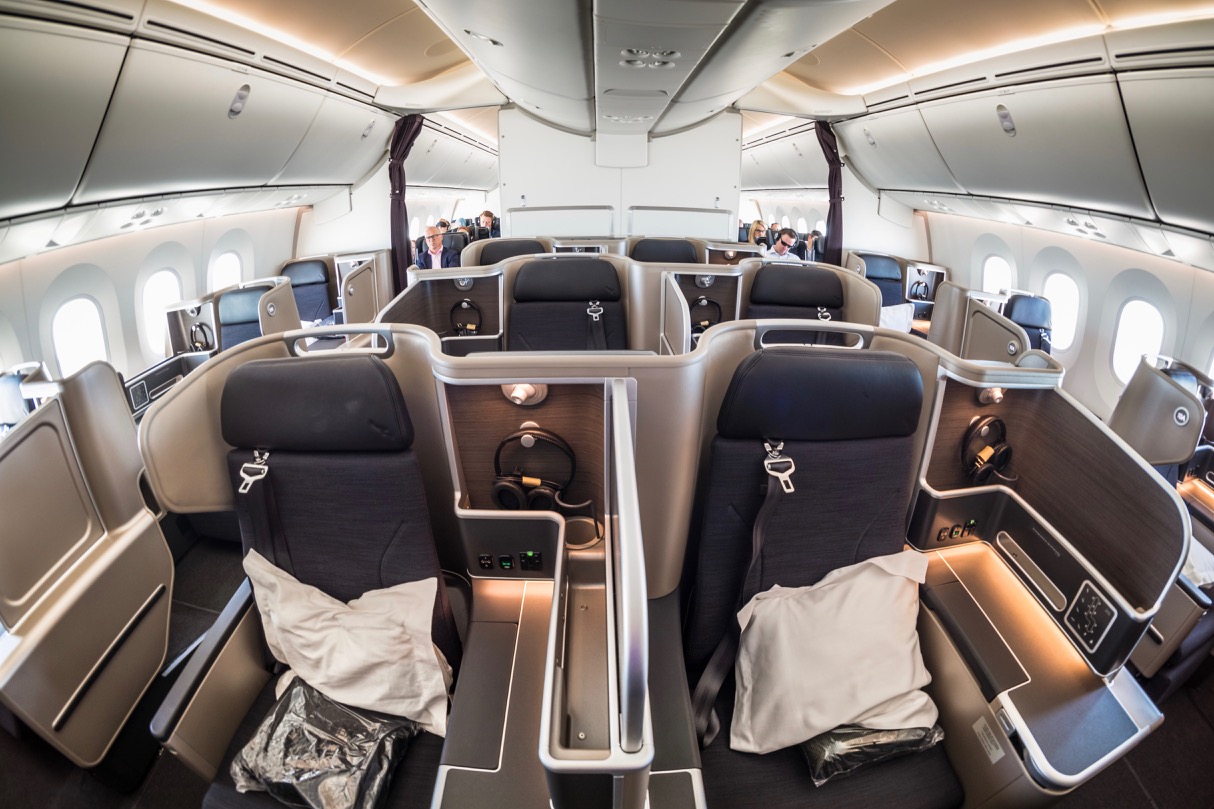 However, returning from San Francisco has much more availability, both back to Sydney on the 747 (11 days) or to Melbourne on the 787 (10 days).
Even if you are in another city, you may choose to fly out on the 747 from Sydney and back on the 787 to Melbourne, with connecting flight/s to wherever you need to be.
Redemption information is detailed later in this guide.
Newest route: Brisbane – Los Angeles – New York JFK
Qantas currently operates this flight with an older Boeing 747.
From 1 September, it will be gradually taken over Boeing 787 Dreamliners with some supplementary flights on the 747. From 1 December, all flights on this route will be exclusively operated by the Dreamliner.
Qantas only operates one flight a day between LA and New York, so this will affect passengers travelling from Sydney and Melbourne onto the Big Apple too.
The good news is that the Dreamliner's Business Class product is a step above the 747's.
The bad news is that it doesn't have as many seats as the 747, meaning that award space (especially in Business and Premium Economy) will be harder to find. For those who are lucky enough (usually booking 353 days in advance when the calendar opens up), you'll enjoy a much better product.
Unfortunately, we can't find any award space in Business Class for now.
If you do come across it, you can use your Qantas Points, Asia Miles, AAdvantage miles or British Airways Avios to book a seat but our favourite redemption is that if you buy Alaska miles, you can get from Brisbane to New York with a free stopover in LA for just 55,000 miles one-way.
You could also fly to LA with Qantas and then onwards anywhere in the US with Alaska Airlines for the same price.
Routes
The airline is looking to capitalise on Perth as a hub between the East Coast of Australia and Europe, with routes from Europe tracking back to Perth and stopping in Sydney, Melbourne or Brisbane before continuing onto North America.
The aircraft is gradually taking over routes currently operated by the airline's older Boeing 747s, such as Sydney to Vancouver, Santiago and Johannesburg.
Confirmed routes
Tickets are on sale for the following routes:
Melbourne – Los Angeles: commenced 15 December 2017
Perth – London: from 24 March 2018
Melbourne – San Francisco: from 1 September 2018
Brisbane – Los Angeles – JFK: gradually from 1 September 2018; all flights from 1 December 2018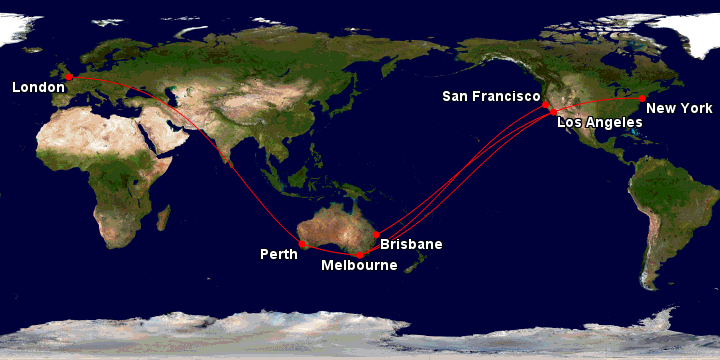 Rumoured routes
Chicago is most likely to be announced as the next destination.
Sydney – Chicago
Perth – Paris/Berlin/Rome/Frankfurt
Melbourne/Brisbane – Dallas/Fort Worth
The 'swing strategy' looks something like this: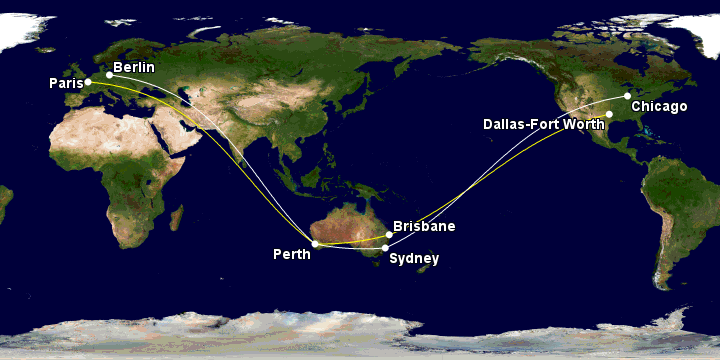 Qantas also put out a call to Boeing and Airbus in August 2017 to work on new long-range aircraft that could carry a full cabin nonstop from the East Coast to New York and London, negating the need to stop in Los Angeles or Dubai on the way, however, this aircraft has not yet been developed and wouldn't come into service until after 2022.
The cabins
Qantas is joining many airlines in shunning First Class and investing in a great Business Class product, as well as revamping its Premium Economy and Economy offerings.
Business Class
The much-loved Business Suites which have been installed on Airbus A330s flying between the East Coast capitals and Perth, as well as on flights to Asian destinations such as Hong Kong, Tokyo, Bangkok, Shanghai and Manila, are also on the Dreamliners.
However, the fixed divider in between the centre seats has become an adjustable one, offering more versatility for solo and accompanied travellers.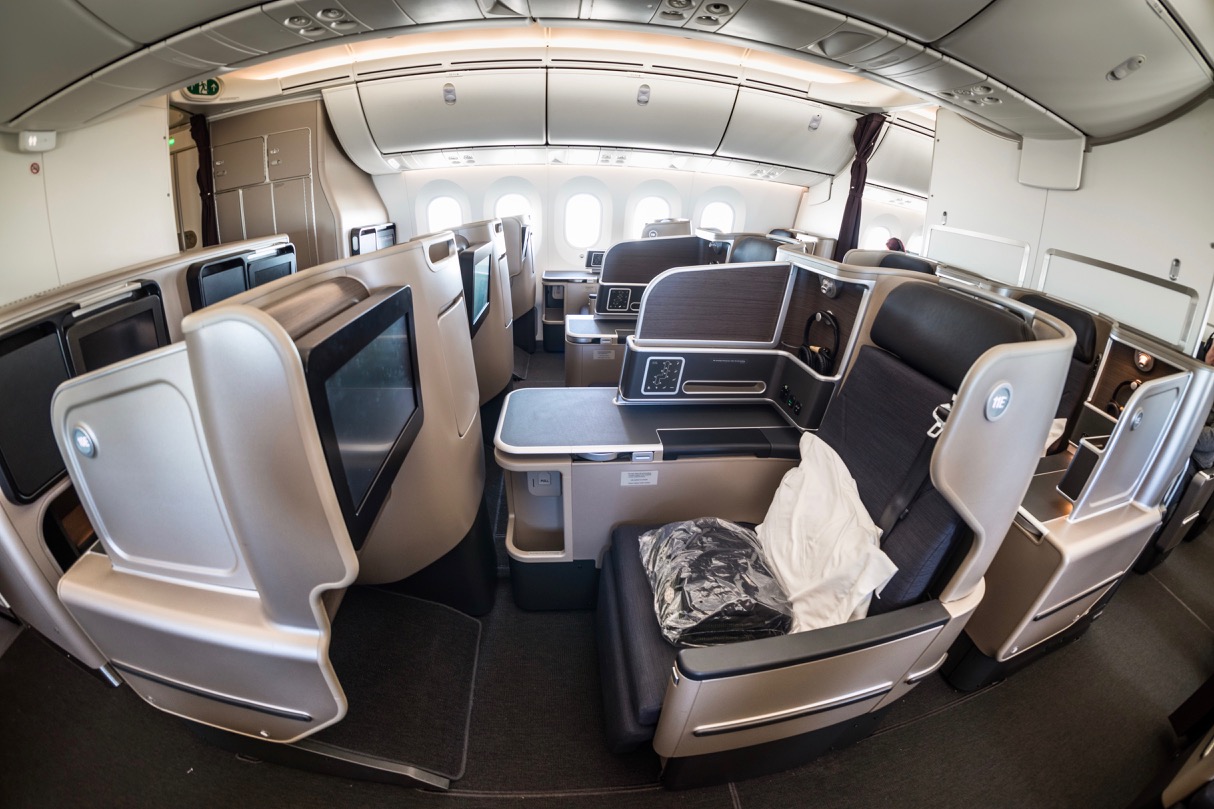 There are 42 seats in a 1-2-1 configuration, offering direct-aisle access to all passengers.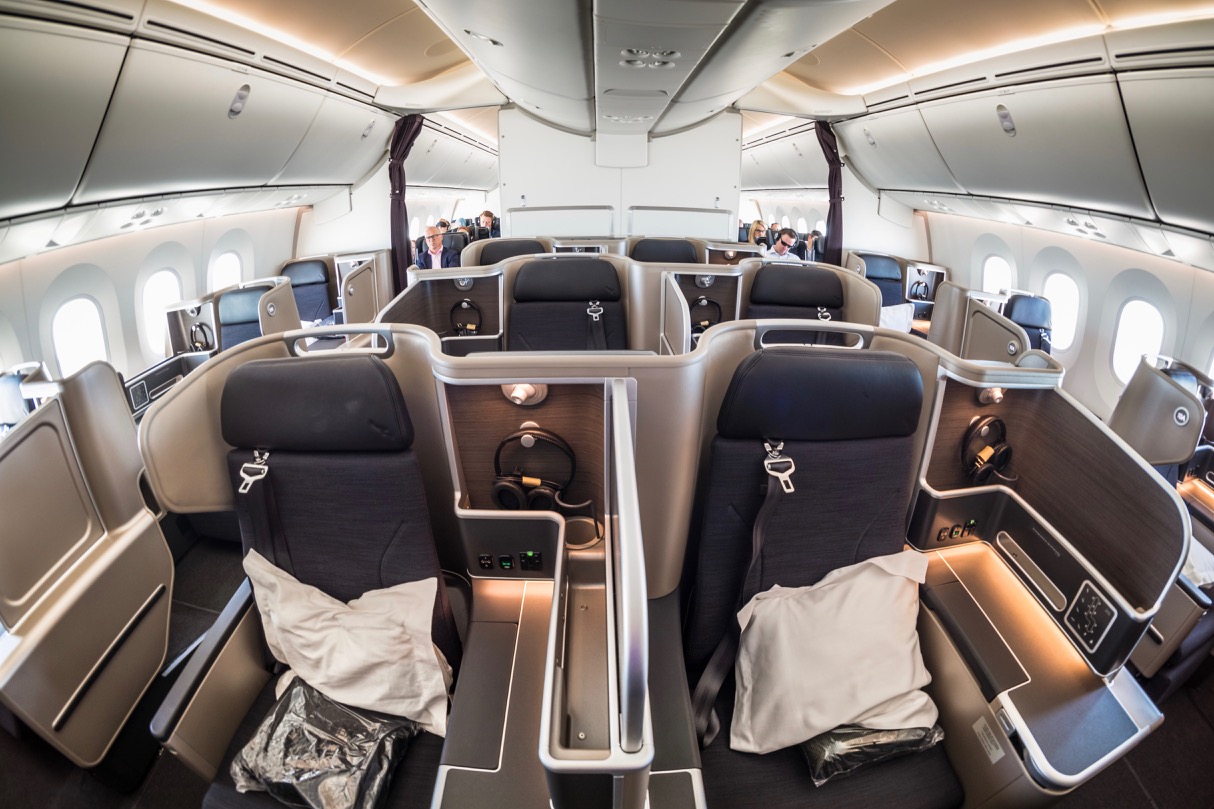 Premium Economy Class
At first glance, the Premium Economy seats look plush but also cramped if the passenger in front of you is in recline mode.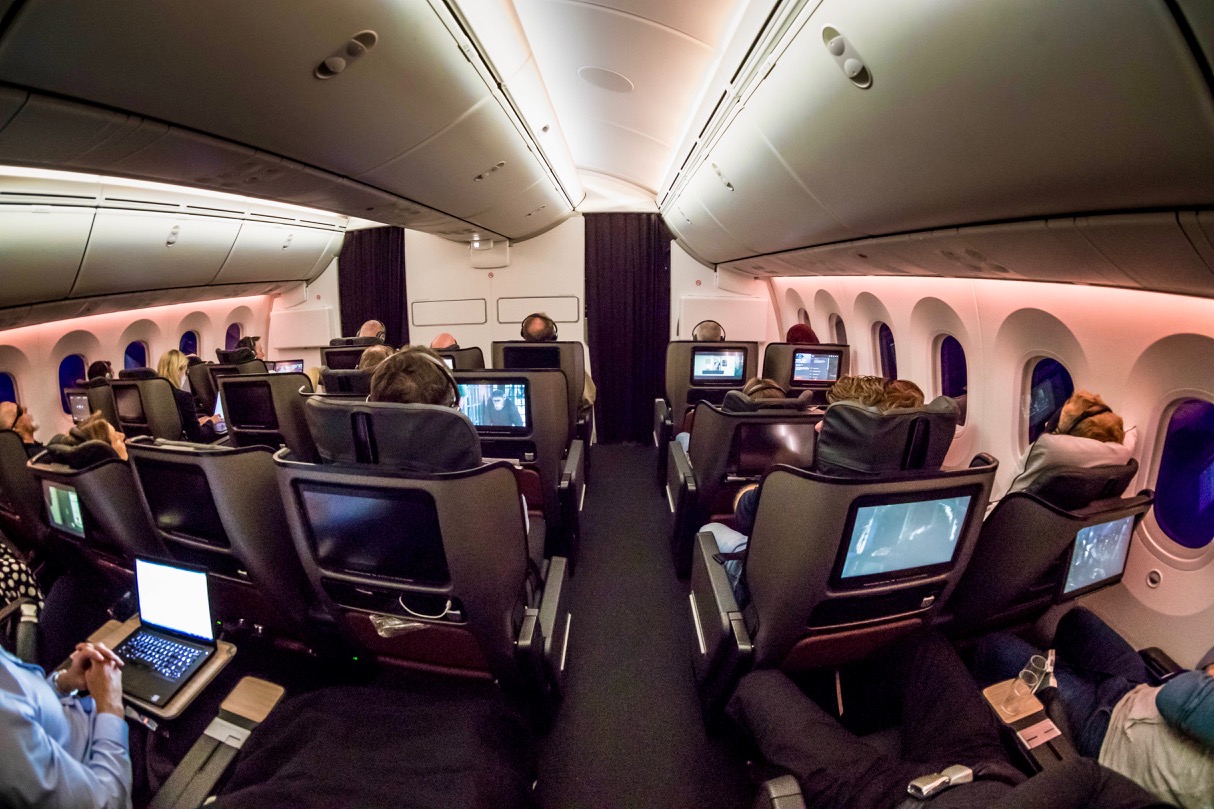 There are 28 seats in a 2-3-2 configuration over four rows and each seat has a mesh hammock for your feet as well as a pillow that attaches to your headrest.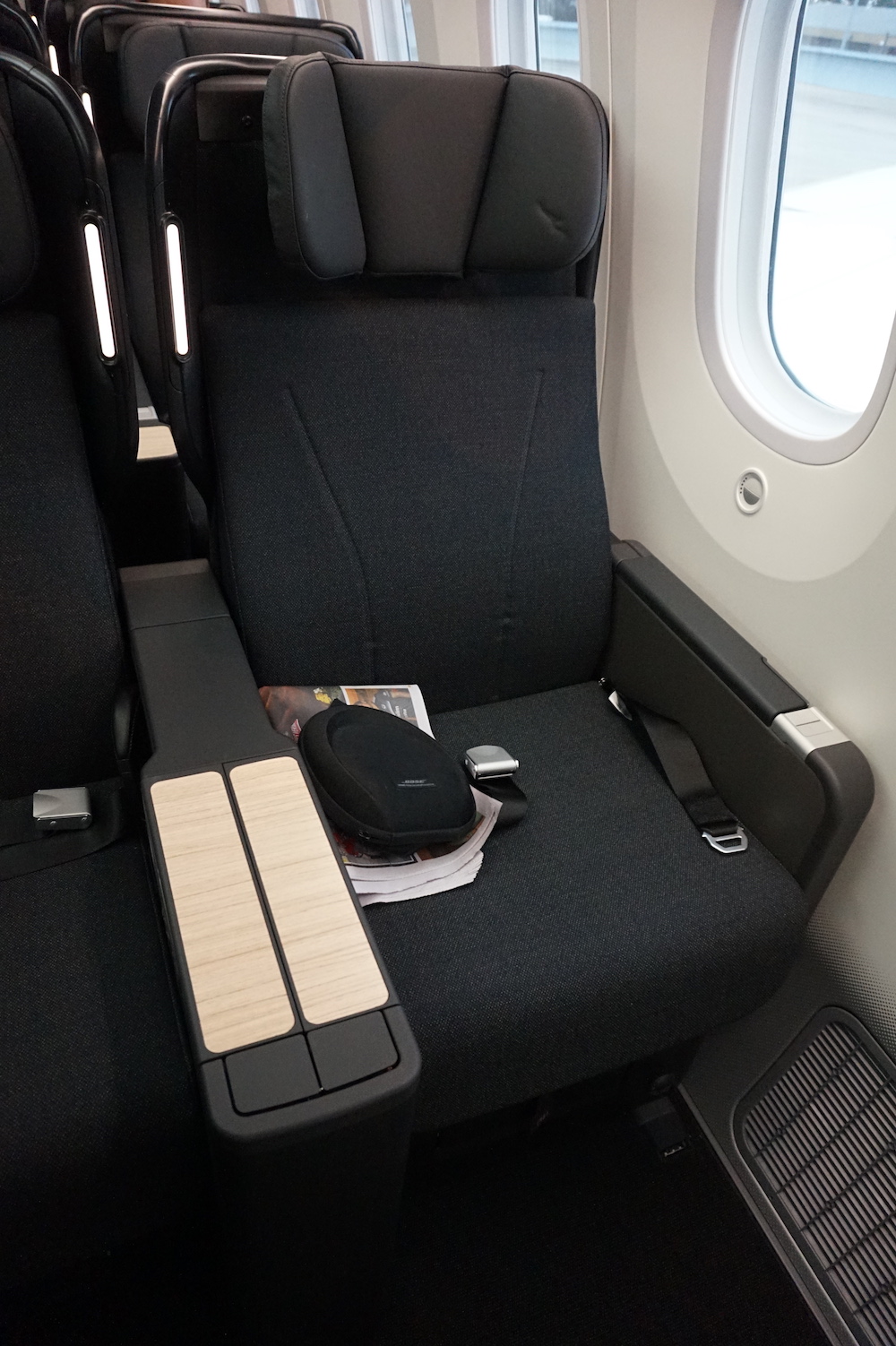 Photo courtesy Andrew Dean
You can clip a tablet on in front of your inflight entertainment screen, and you'll have two USB ports to yourself and one AC power outlet to share with the person next to you.
Economy Class
There are 166 Economy Class seats across a 3-3-3 configuration, with an extra inch of pitch than currently found on the Airbus A380s that Qantas fly to London, Los Angeles and Dallas/Fort Worth.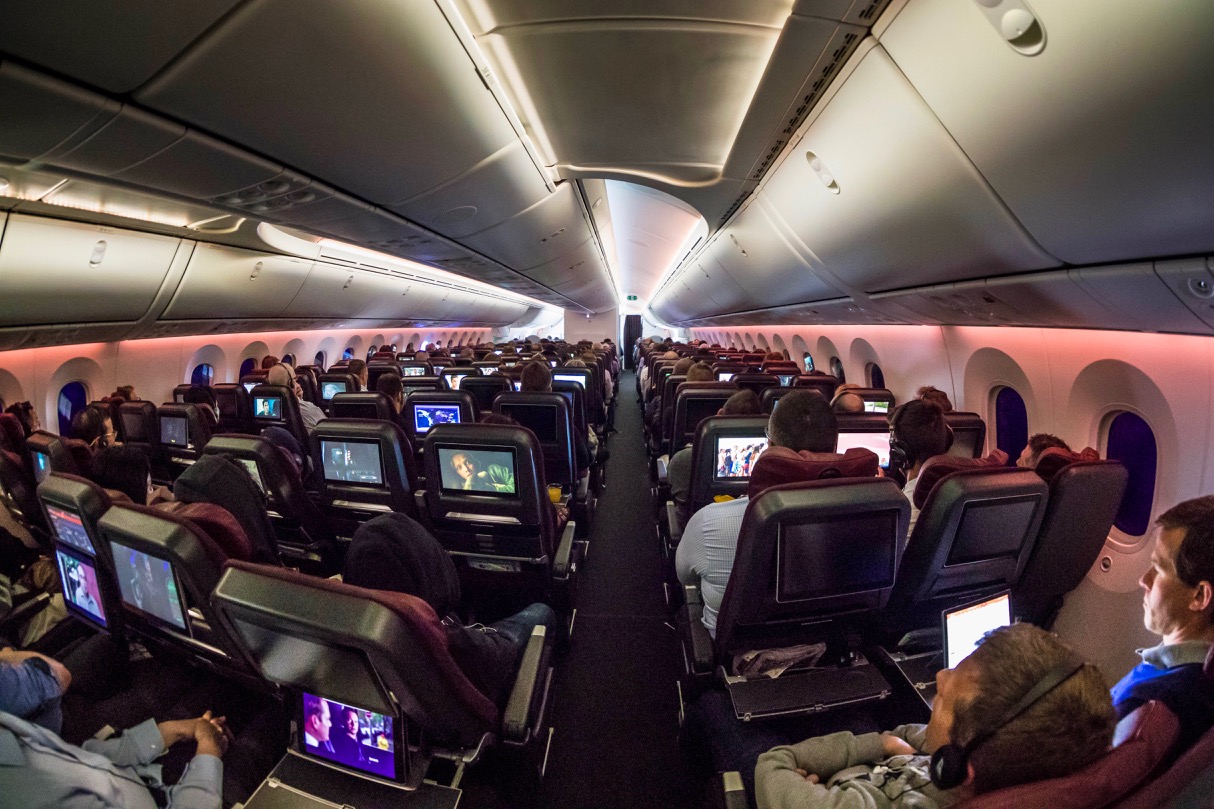 Welcome additions will be USB charging ports and a tablet holder, in keeping with the airline's move to streaming on your own device rather than maintaining expensive inflight entertainment systems (IFEs).
How to use points on these flights
The five main points currencies Australia-based travellers can use on Qantas flights are:
The US programs offer the lowest redemption pricing, with the most common way to get hold of them being through AAdvantage and Alaska Mileage Plan buy miles promotions.
Asia Miles offer good value and are easily transferred from a number of credit card rewards programs, whilst Qantas Points are the most popular points currency in the country and can also be used to upgrade a cash ticket.
Avios are best saved for short-haul domestic flights.
Here is a comparison of one-way pricing between these points currencies on select international routes:
| Confirmed route | Class | AAdvantage | Alaska Mileage Plan | Asia Miles | Qantas Points | Avios |
| --- | --- | --- | --- | --- | --- | --- |
| Melbourne - Los Angeles | Business | 80,000 | 55,000 | 85,000 (145,000 return) | 96,000 | 125,000-150,000 |
| | Premium Economy | N/A | 47,500 | 66,000 (108,000 return) | 72,000 | 65,000-100,000 |
| | Economy | 40,000 | 42,500 | 55,000 (90,000 return) | 45,000 | 32,500-50,000 |
| Perth - London | Business | 85,000 | N/A | 85,000 (145,000 return) | 112,000 | 125,000-150,000 |
| | Premium Economy | N/A | N/A | 66,000 (108,000 return) | 84,000 | 65,000-100,000 |
| | Economy | 60,000 | N/A | 55,000 (90,000 return) | 54,000 | 32,500-50,000 |
Important notes:
AAdvantage does not allow Premium Economy redemptions
Alaska Mileage Plan does not allow routings from Australia to Europe
Return flights using Asia Miles are cheaper than two separate one-ways
British Airways Executive Club differentiates between off-peak and peak dates
Award availability
You are most likely to find open award seats on these flights when the Qantas award calendar opens up 353 days before departure and in the week before you want to fly.
Reward seats in Economy Class are easier to find than those in premium cabins.
If you can't find availability on Qantas, the most common alternatives for Business and Premium Economy seats are:
To get started, learn how to search for frequent flyer award space most efficiently.
Where to credit miles
If you are purchasing a cash ticket on one of these flights and want the most value out of the points you'll get out of it, check out our guide on how to choose which program to credit your frequent flyer points to.
Summing up
It's great news that Qantas is continuing to invest in its superior Business Class on this new aircraft; the updated Premium Economy product is a welcome addition; and a little more room in Economy Class is never a bad thing.
We'll keep our ears open for announcements about where it will fly next and what award availability trends emerge.
Act fast: Qantas Business Class availability to/from San Francisco in November-December
was last modified:
May 17th, 2018
by