The United States is one of the most popular routes for Australians to redeem frequent flyer points. However, it is also one of the hardest routes to find Business Class or First Class award availability due to high demand.
About this guide
Velocity redemption availability for Virgin's direct flights is quite restricted. That said, there is more than one way to fly to the US. In this guide, we will run through all the options for you.
Basically, flights on Virgin Australia to Los Angeles are the cheapest way to go (if you can find availability), while Singapore Airlines and Hawaiian Airlines are a solid option. Delta comes next for being good value, but very hard to locate seats. Etihad comes in last for hefty extra charges.
For each program, we've covered off:
An overview of the award options and points required for redemptions
What the best uses for your points are to get the most value
For the purpose of this series, we've picked three example cities favoured by travellers based in Australia to use as comparison point: Los Angeles, New York and Honolulu.
Key Velocity partners with flights to the US
Velocity Points can be used to directly redeem flights on Virgin Australia, Singapore Airlines, Delta Etihad and Hawaiian Airlines.
Virgin Australia flies direct from Sydney, Melbourne and Brisbane to Los Angeles
Singapore Airlines flies from all major capital cities to Los Angeles (via Singapore), New York JFK (via Singapore and Frankfurt) as well as direct to San Francisco and to Newark (near New York).
Delta flies direct between Sydney and Los Angeles.
Etihad Airways flies from Brisbane, Melbourne and Sydney via Abu Dhabi to New York. Perth flights were dropped in 2018.
Hawaiian Airlines flies from Sydney and Brisbane to Honolulu
Hainan Airlines flies from Sydney to Haikou (capital of Hainan) and Changsha, Melbourne to Haikou, and Brisbane and Cairns to Shenzhen. From China, Hainan Airlines has seven US destinations (Los Angeles, San Jose, Seattle, Chicago, Las Vegas, Boston, New York) originating from various cities in China.
Velocity has two award charts, and it is more expensive to use your points to redeem flights on Singapore Airlines, Etihad and Hawaiian Airlines (Table 2 of the Velocity award chart) than on a Virgin Australia or Delta flight (Table 1).
You can search for availability on the Velocity website by logging in and click on 'Search and Book Flights'. However, other airline websites might show greater availability (such as KrisFlyer for Singapore Airlines flights or American Airlines for Hawaiian Airlines flights).
A unique feature of Velocity is the ability to transfer points to Singapore Airlines KrisFlyer Miles, where you'll get better award availability despite losing some value due to the 1.55 Velocity Points : 1 KrisFlyer mile transfer cost.
Delta almost never releases any cheap award seats to Velocity members, so they are discounted from the rest of this guide.
Redeeming Velocity Points to Los Angeles and New York
One-way redemption pricing from Sydney/Melbourne/Brisbane/Adelaide is as follows:
| Route (costs are one way) | Velocity on Virgin Australia | Velocity on Singapore Airlines | KrisFlyer on Singapore Airlines | Velocity Points required for transfer to KrisFlyer on Singapore Airlines | Velocity on Etihad Airways |
| --- | --- | --- | --- | --- | --- |
| To Los Angeles in Business Class | 95,500 + $126 taxes + $230 carrier charge | 139,000 + $67 | 110,000 + $67 | 170,500 + $67 | N/A |
| To Los Angeles in First Class | N/A | N/A | 154,000 + $67 | 207,900 + $67 | N/A |
| To New York in Business Class | N/A | 139,000 + $67 | 118,000 + $67 | 238,700 + $67 | 139,000 + $78 + US$410 'Etihad redemption charge' |
| To New York in First Class | N/A | N/A | 152,000 + $67 | 235,600 + $67 | 203,000 + $78 + US$600 Etihad redemption charge |
Note that Velocity allows you to use extra points to cover taxes and fees. This generally works out to be 10,000 Velocity points = ~$67 in taxes and fees. We don't recommend this option, as your points are better used for actual reward flights.
Flying Virgin Australia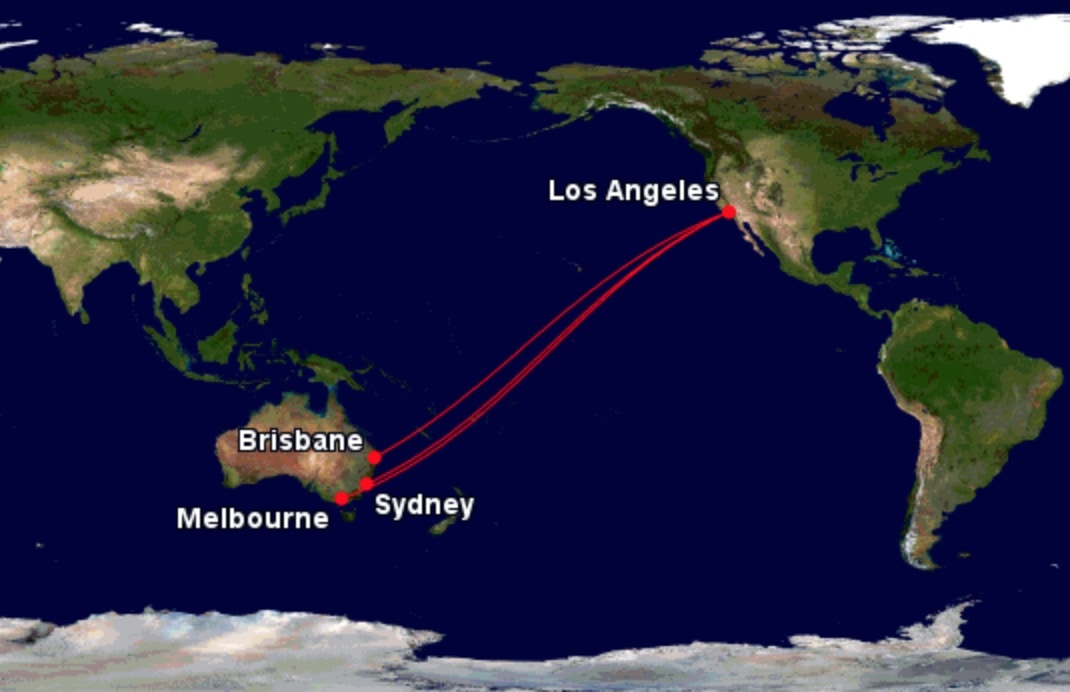 Sydney/Melbourne/Brisbane to Los Angeles flights fall into the 7,001-8,500 mile bracket, so 95,500 Velocity points are required for a one-way Business Class flight.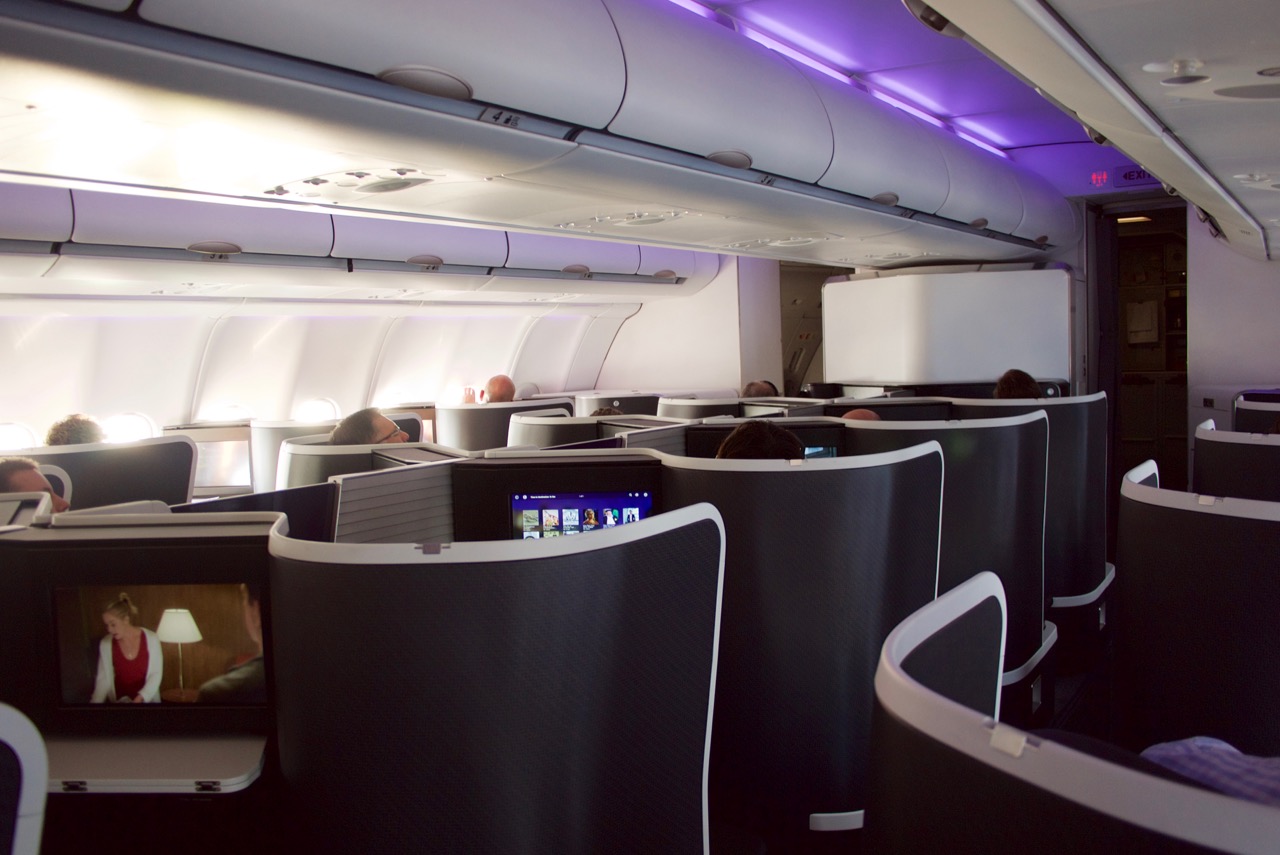 You can also fly from Adelaide or most regional East Coast towns and connect via one of the main hubs for the same amount of points, since it's still within the same distance bracket.
Velocity used to be generous with releasing award seats in the past and the program won awards because of that reason. But now, we have found that you are most likely to find (very limited) award space in Business Class six months out and Premium Economy space six months and one week out from departure.
The lack of award space could be attributed to Virgin Australia having arguably the best Business Class product on the Trans-Pacific route, meaning the airline prefers to sell the seats rather than give them away on awards.
Ad – Scroll down to continue reading.Minimum spend, terms & conditions apply.
Redeeming Velocity Points to Honolulu (Hawaii)
From 65,000 to 78,000 Velocity points, you can travel direct from Brisbane or Sydney to Honolulu in style with Hawaiian Airlines, one-way.
Hawaiian Airlines often has Business Class availability on its Sydney and Brisbane to Honolulu flights. It flies daily from Sydney and 3x weekly from Brisbane.
The only other direct service to Honolulu is Jetstar and Qantas' 5x weekly flight from Sydney and Jetstar's 3-weekly from Melbourne, which Velocity points obviously cannot be used on.
The distance between Sydney and Honolulu is 5,075 miles, so it will cost 78,000 points for a one-way Business Class ticket – not necessarily a bargain. However, Brisbane falls into a lower distance bracket, only costing 65,000 points.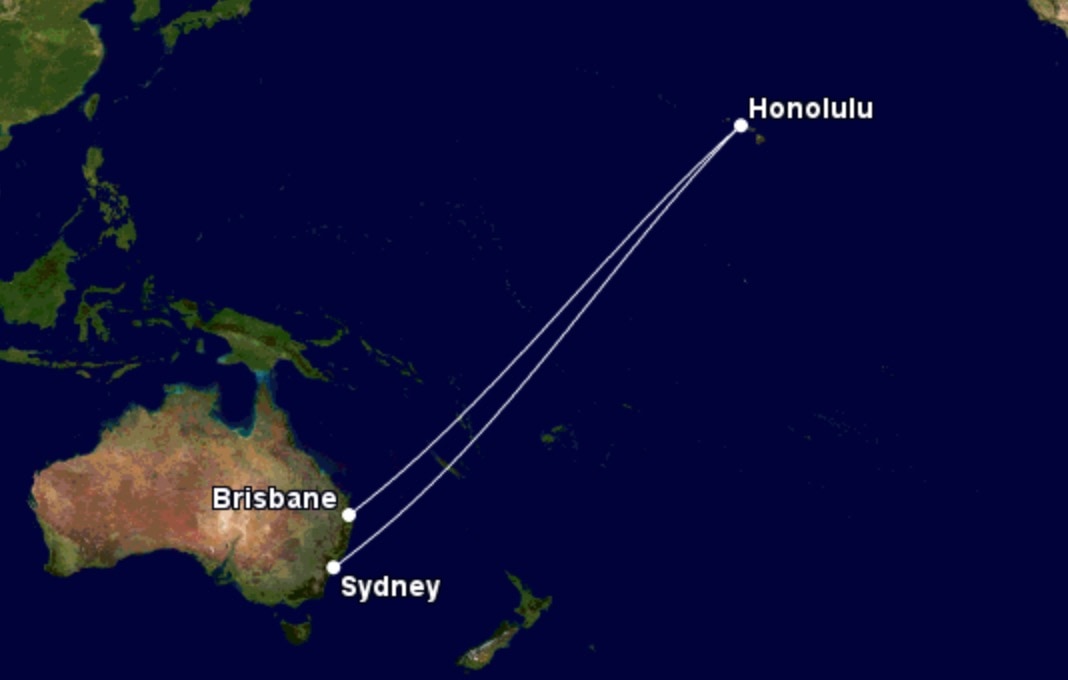 Hawaiian Airlines gives you a lie-flat seat (albeit with no direct-aisle access for window passengers) for the 9-10 hour red-eye flight travelling east or daytime/afternoon flight flying back to Australia.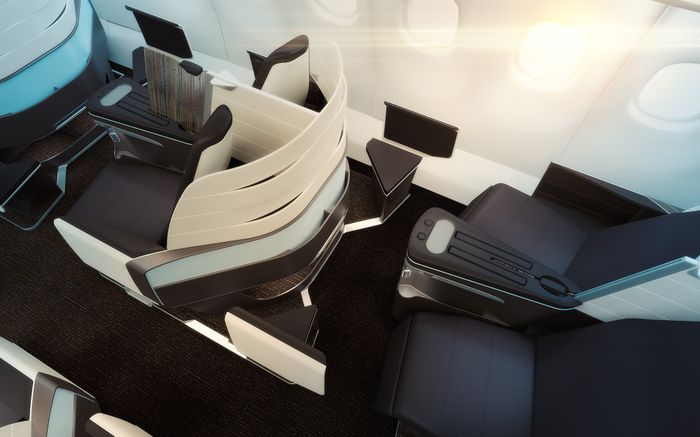 In Sydney, you'll get access to the substandard Qantas International Business Lounge; in Brisbane, the excellent Qantas International Lounge; and departing Honolulu, Hawaiian's own refurbished Plumeria Lounge.
You need to call the Velocity membership centre to book. However, to save you some time you can use the American Airlines award search engine to find availability on Hawaiian Airlines before calling Velocity.
We have more information in our guide to using points to fly to Hawaii.
Flying Singapore Airlines to the US
Flying to both Los Angeles and New York falls within the 9,501-15,000-mile bracket, costing 139,000 in Business Class and 203,000 in First.
As we mentioned earlier, a unique feature of Velocity is the ability to transfer to Singapore Airlines KrisFlyer program.
Singapore Airlines releases more saver award space to its own members, so it could be worthwhile to transfer your Velocity points to KrisFlyer.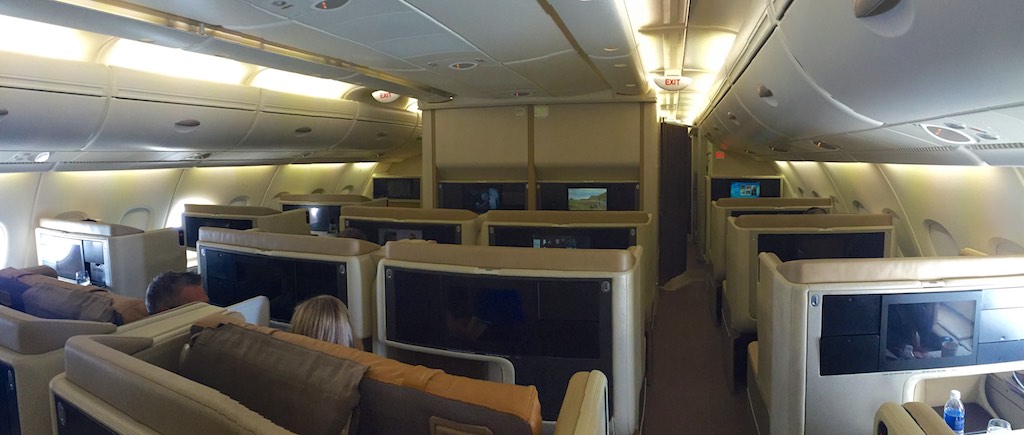 And if you transfer enough points and book a return ticket on KrisFlyer, you can get another perk, which Virgin does not offer: a free stopover.
Given that you have to fly from Australia to New York with a stopover (in Frankfurt or Singapore), you can request a stopover (stop in a city for more than 24 hours) in one of those cities. You can buy another one for $100 USD.
The same rules apply for redemptions to other US cities like Los Angeles and San Francisco, with a stopover allowed in cities like Hong Kong, Frankfurt and Tokyo, which act as transit stops for some flights.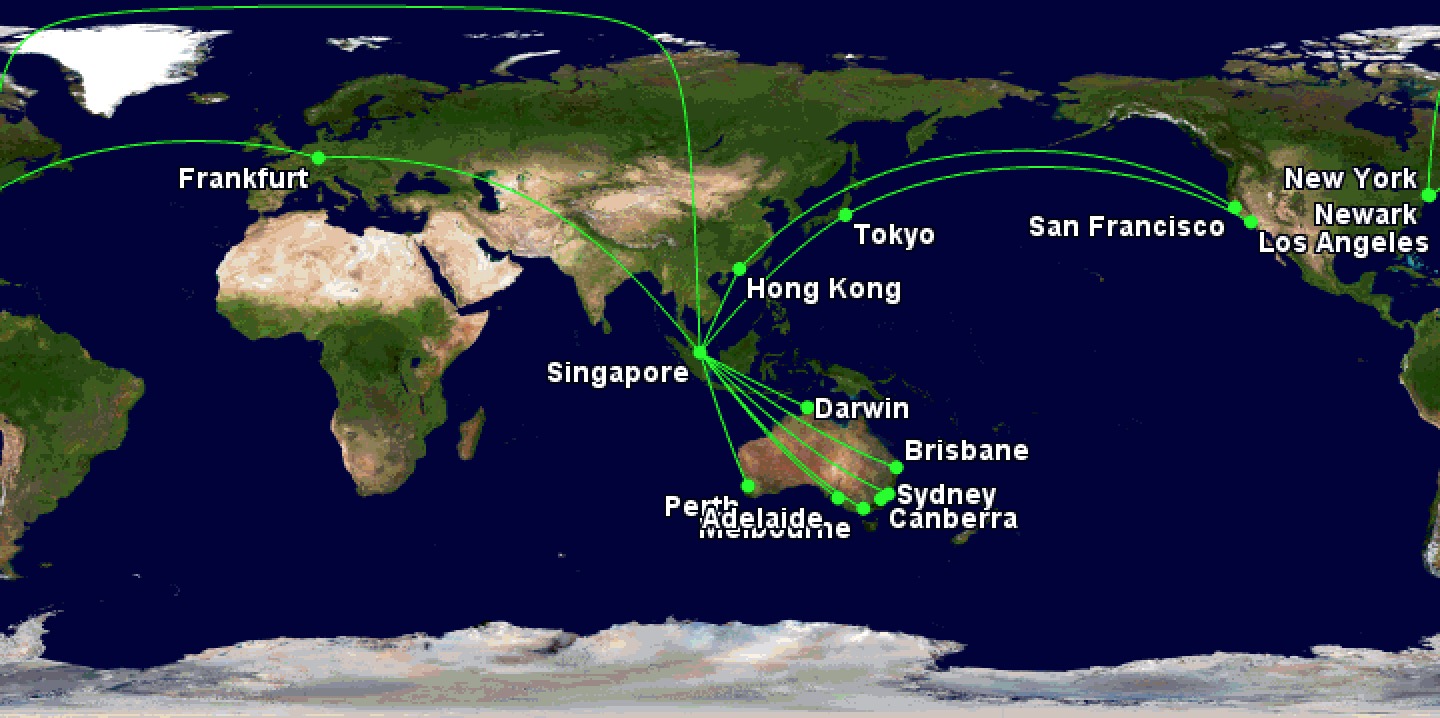 As an alternative option, if you transferred to KrisFlyer, you can book award flights on other Star Alliance partners online or over the phone.
This is primarily useful for United Airlines redemptions from Melbourne or Sydney, however, availability in Business Class is usually fairly limited, so it's not fully included in this guide. It's worth bearing in mind, though.

Note that KrisFlyer devalued its award chart on 24 January 2019 and also devalued the partner award chart in April 2019.

Flying Etihad to the US
Etihad used to be a great-value Velocity redemption but now it's in the more expensive Table 2 and you have to pay an extra charge to redeem on Etihad flights.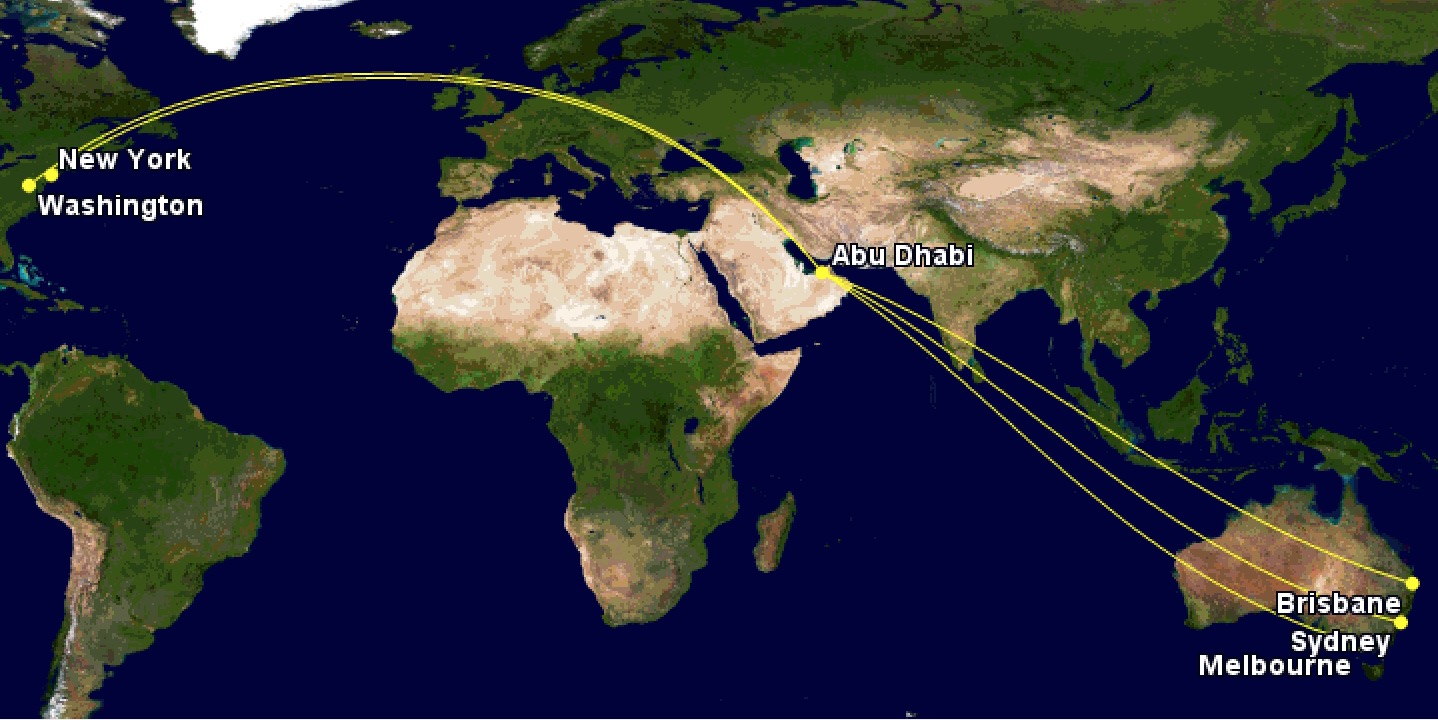 This means that a return flight to New York in Business Class, with a transit in Abu Dhabi, costs an extra $820 USD. It is worse in First Class, at $1200 USD.
You can search for availability for Etihad flights from Australia to West Coast US (JFK) on the Etihad Guest website. If there are available GuestSeats, you can call Velocity and book those flights.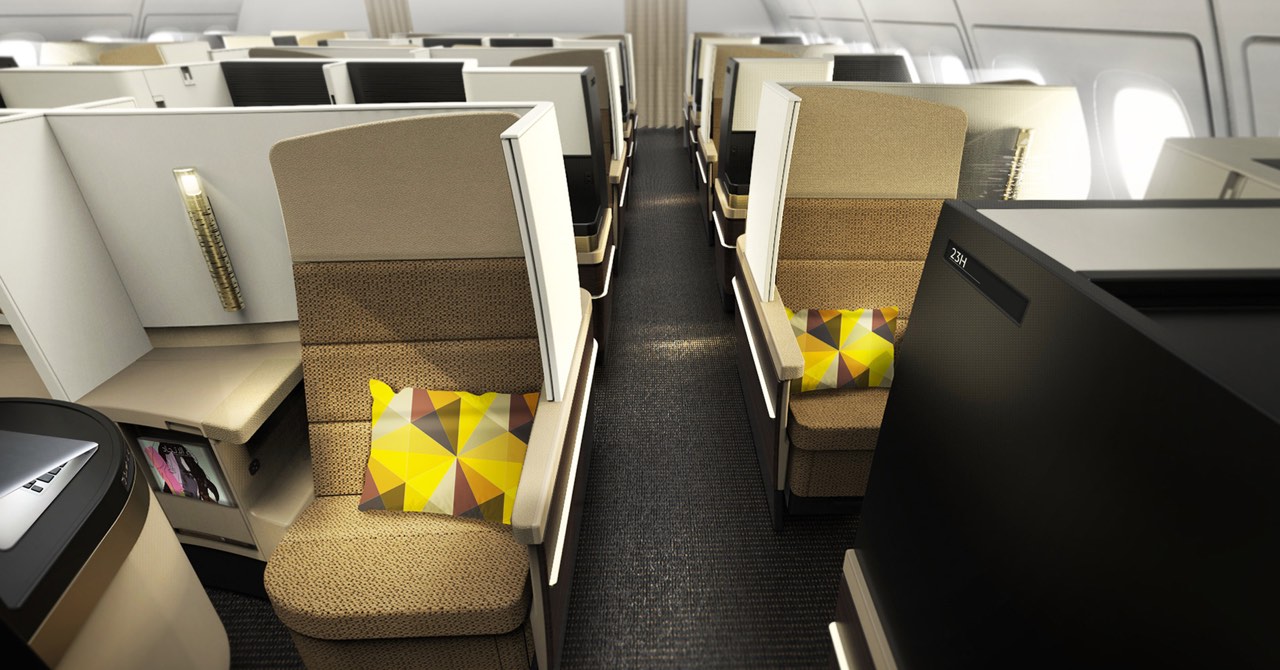 You cannot redeem Australia to West Coast (LA) on Etihad Airways because it exceeds the 15,000-mile limit and Velocity will force you to redeem the flight as two awards.
Flying Hainan Airlines to the USA
Chinese carrier and Velocity partner Hainan Airlines has numerous routes from China to the USA, however, none of them are particularly easy to book with Velocity Points or are easy to connect to from Australia. However, in the off-chance this works out for you, the taxes are very small.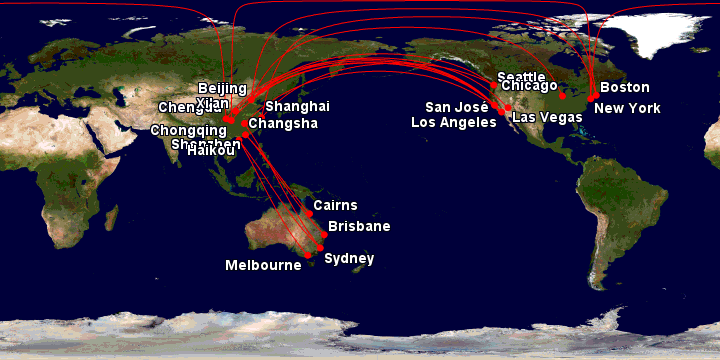 If you can find reward seat availability, most of Hainan's US flights need 92,000 Velocity Points one-way in Business Class. On the upside, taxes are incredible low at roughly $15 per flight. The Seattle routes are slightly shorter and can be found for 78,000 Velocity Points one-way, which is really not bad for an 11.5 hour flight in Business Class.


On some newer Hainan Airlines Boeing 787 Dreamliners, you can relax in their newest 1-2-1 'Dream Feather' brand which is a big step up from their old 2-2-2 business class seats.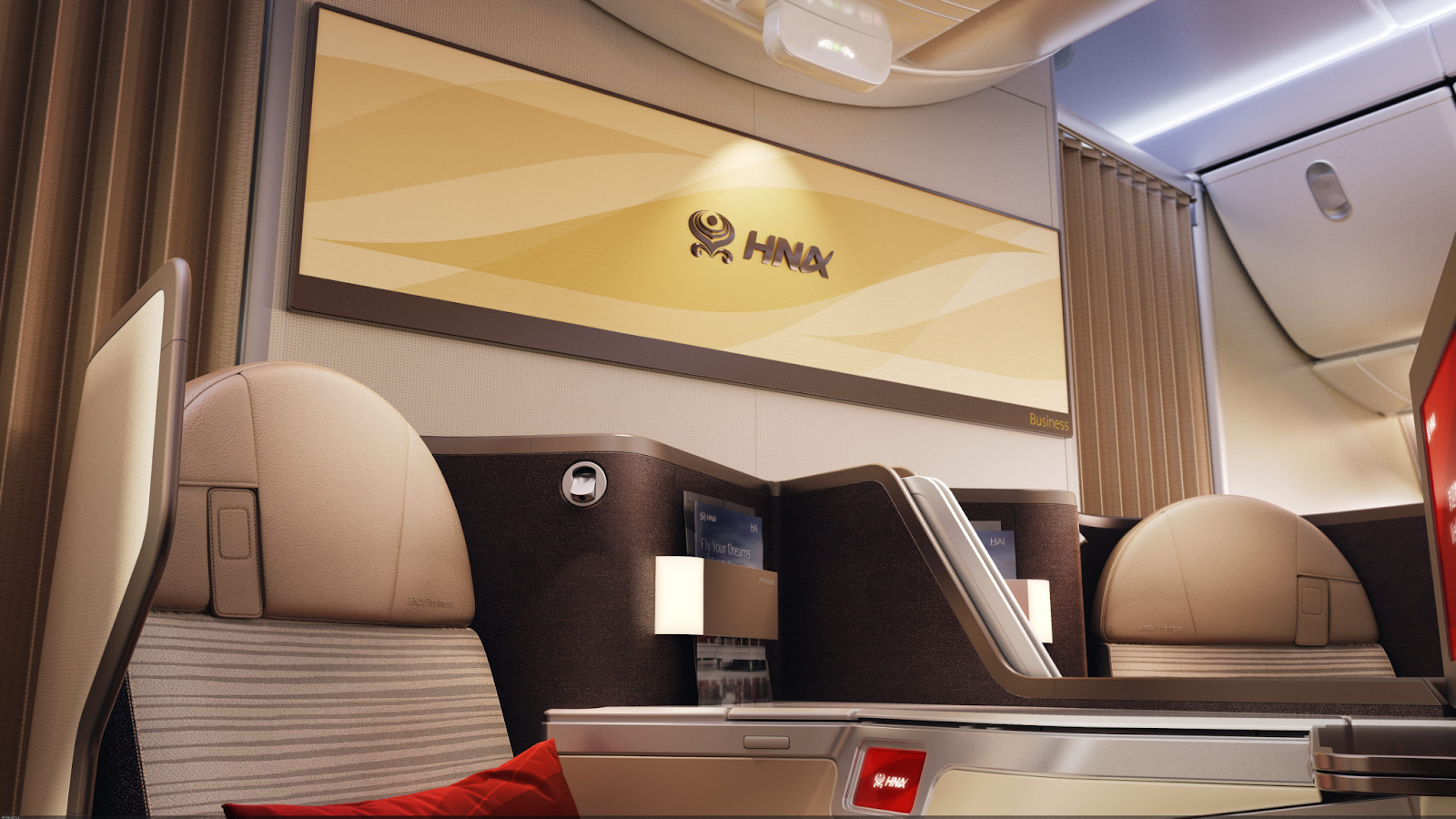 Unfortunately, it seems that you can only book flights from the US to China online through the Velocity website (see examples above). Whenever I searched from China to the US, this error comes up. You might have better luck calling up Velocity to try book in that direction.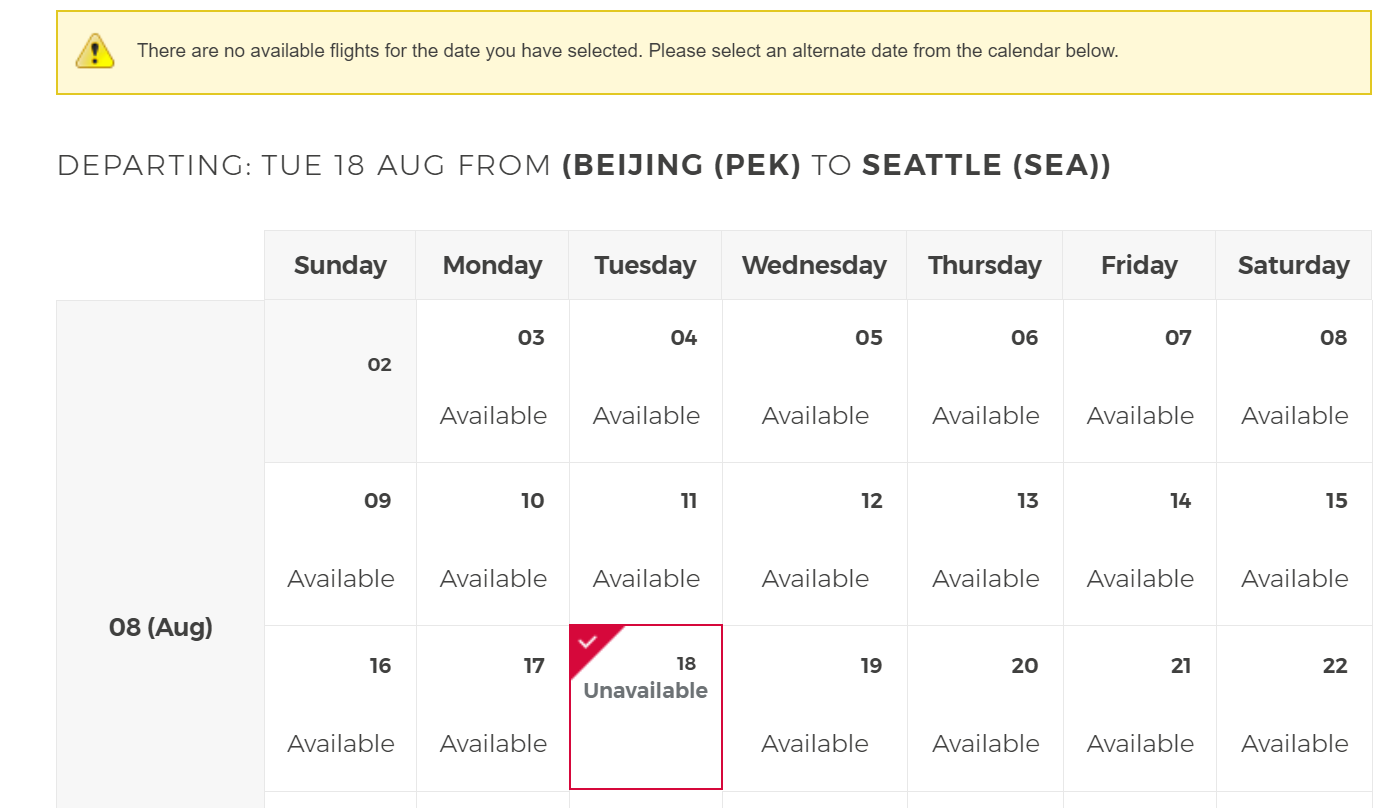 Hainan Airlines only does these USA flights up to four times a week, and from a range of Chinese cities (not all of them connected to Australia). Because of this, I consider it near-impossible to redeem Velocity Points from Australia to the USA with Hainan Airlines.
Flights to Honolulu
Hawaiian Airlines is the only option available to redeem Velocity points for travel to Honolulu.
Flights to Los Angeles
If you can find availability, the direct Virgin Australia flights from the East Coast to Los Angeles are your cheapest bet, at 95,500 points.
If you don't mind the longer routing and can find award space through Velocity, then Business Class on Singapore Airlines is best redeemed by transferring 178,500 Velocity points to 115,000 KrisFlyer miles, especially because KrisFlyer releases more Saver (cheaper) seats to its own members.
However, this is nearly double what Virgin Australia charges for its own flights, so transferring to KrisFlyer is a rather costly option.
Flights to New York
Virgin Australia does not fly onwards from Los Angeles to New York as Qantas does, and availability of direct flights between Los Angeles and New York is hard to find on partner Delta.
As a result, Velocity search engine defaults to Singapore Airlines more often for Australia to NY itineraries, which costs 139,000 Velocity Points (the same to get to LA).
Again, if you can't find an open seat through Velocity, you can transfer your Velocity points to KrisFlyer and redeem through them.
Finally, you can redeem 139,000 Velocity Points for Business on Etihad Airways from Australia to New York via Abu Dhabi or 203,000 in First, but remember you'll be slugged with extra fees.

Summing up: maximising value for your Velocity Points on flights to the US
You can use your Velocity Points to book Virgin Australia flights, Singapore Airlines, Etihad, Delta, Hawaiian Airlines and Hainan Airlines outright, although you may need to call them to confirm availability if it's not online.
Singapore Airlines, Etihad and Hawaiian Airlines availability is much better than Virgin Australia and Delta. Hainan Airlines is an option, but I consider it to be very niche and not practical for anyone wanting to travel from Australia to the United States via China.

Another option is to convert your points to KrisFlyer miles for greater Singapore Airlines availability or even to use them on Star Alliance partners like United Airlines.

Supplementary images courtesy respective airlines.
How to redeem Velocity Points for Business & First Class flights to the US
was last modified:
October 5th, 2021
by