Long flights are never fun in Economy – and in Business Class, can be super expensive. But what if you could fly at the pointy end from Australia all the way to New York for less than $153 in cold hard cash?
This has to be one of the best tricks in the frequent flyer playbook. For the price of a domestic Economy Class ticket in Australia, you can fly to one of the world's greatest cities in serious style.
It begins with a Singapore Airlines Business Class flight from Australia to Singapore. Then, you'll continue your luxury trip in Business Class from Singapore to New York JFK – the world's longest flight, bar none.
Yes, the best seat in the house, on the longest flight you can take anywhere in the world… for $152. That's thanks to the power of Singapore Airlines KrisFlyer miles. They're surprisingly easy to earn in Australia, and on this itinerary alone, can save you around $8,000 on the cost of a comparable airfare.
With so many Australian credit cards serving up bonus bounties of KrisFlyer miles and Virgin Australia Velocity Points also now convertible into KrisFlyer miles, here's a look at how those miles can be the gateway to your next adventure.
After all, flying from Australia to New York is always a one-stop journey at least. So why take the typical trip via Los Angeles – where your onward leg is on a more basic domestic flight – when you can fly right into New York on an international-grade flatbed seat?
I've just returned from doing exactly that. And let me tell you, it's an exhilarating way to fly.
The first leg: Australia to Singapore
Calling Brisbane home, I begin my journey with a direct Brisbane-Singapore flight. But Singapore Airlines also flies from Sydney, Melbourne, Adelaide, Perth, Darwin and Cairns, so there are plenty of ways to jet to the Lion City.
With a Business Class ticket, I head straight for priority check-in. I can't even call this the Business Class queue, because there's no 'queue' at all. In fact, I'm assisted straight away. My bag is tagged, my boarding passes are printed and I'm off to the lounge – another much-loved perk of the Business Class experience.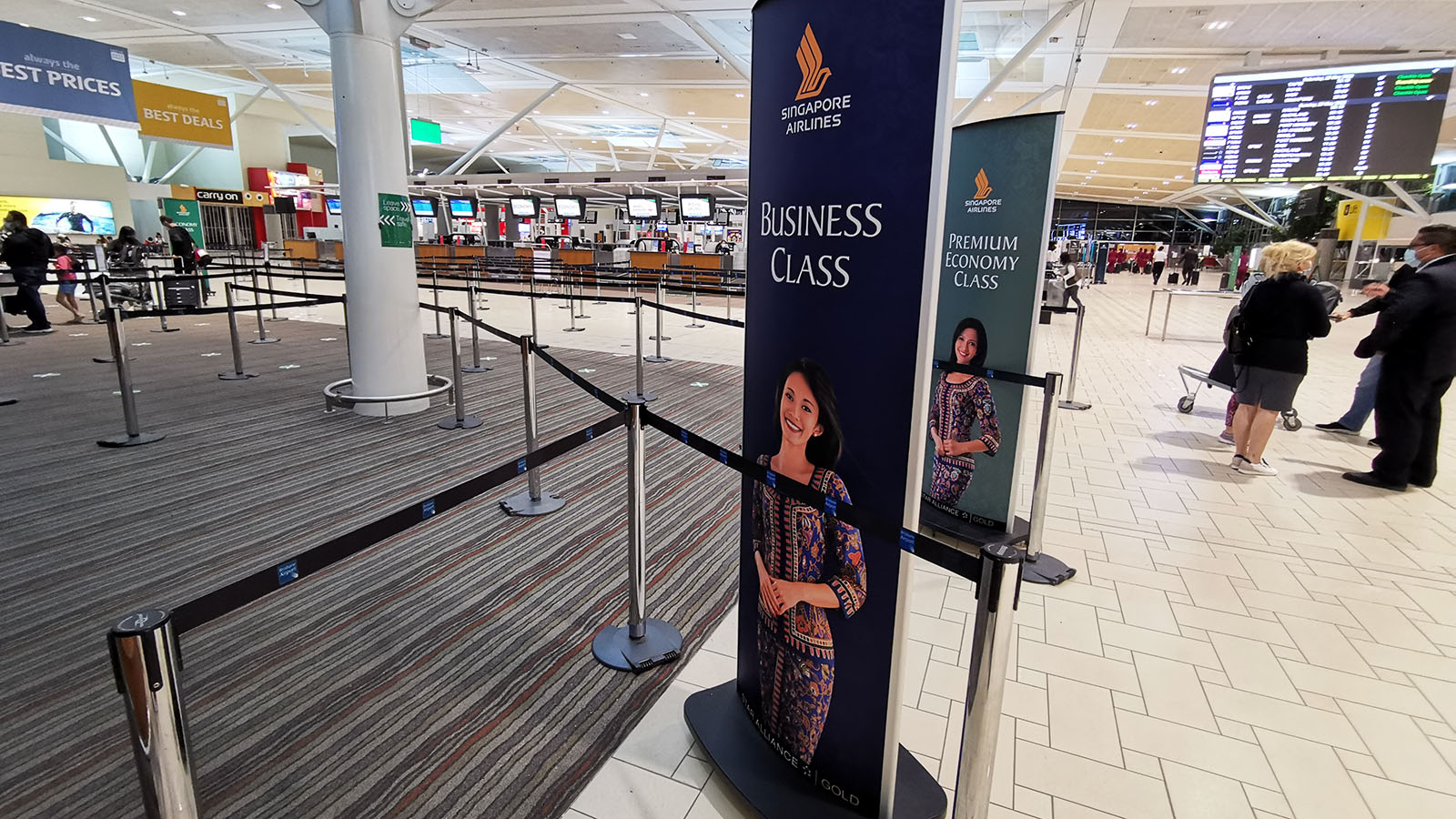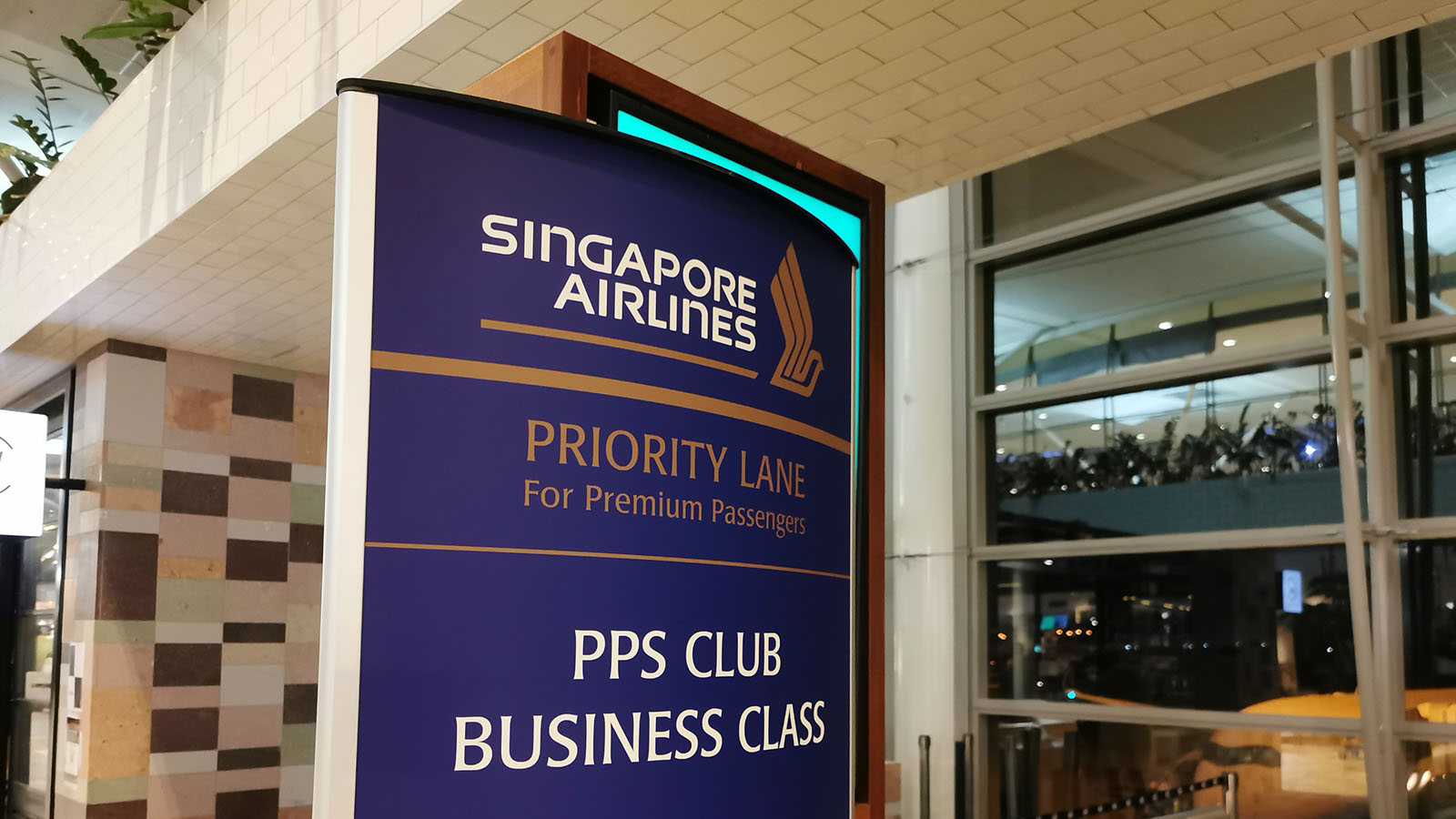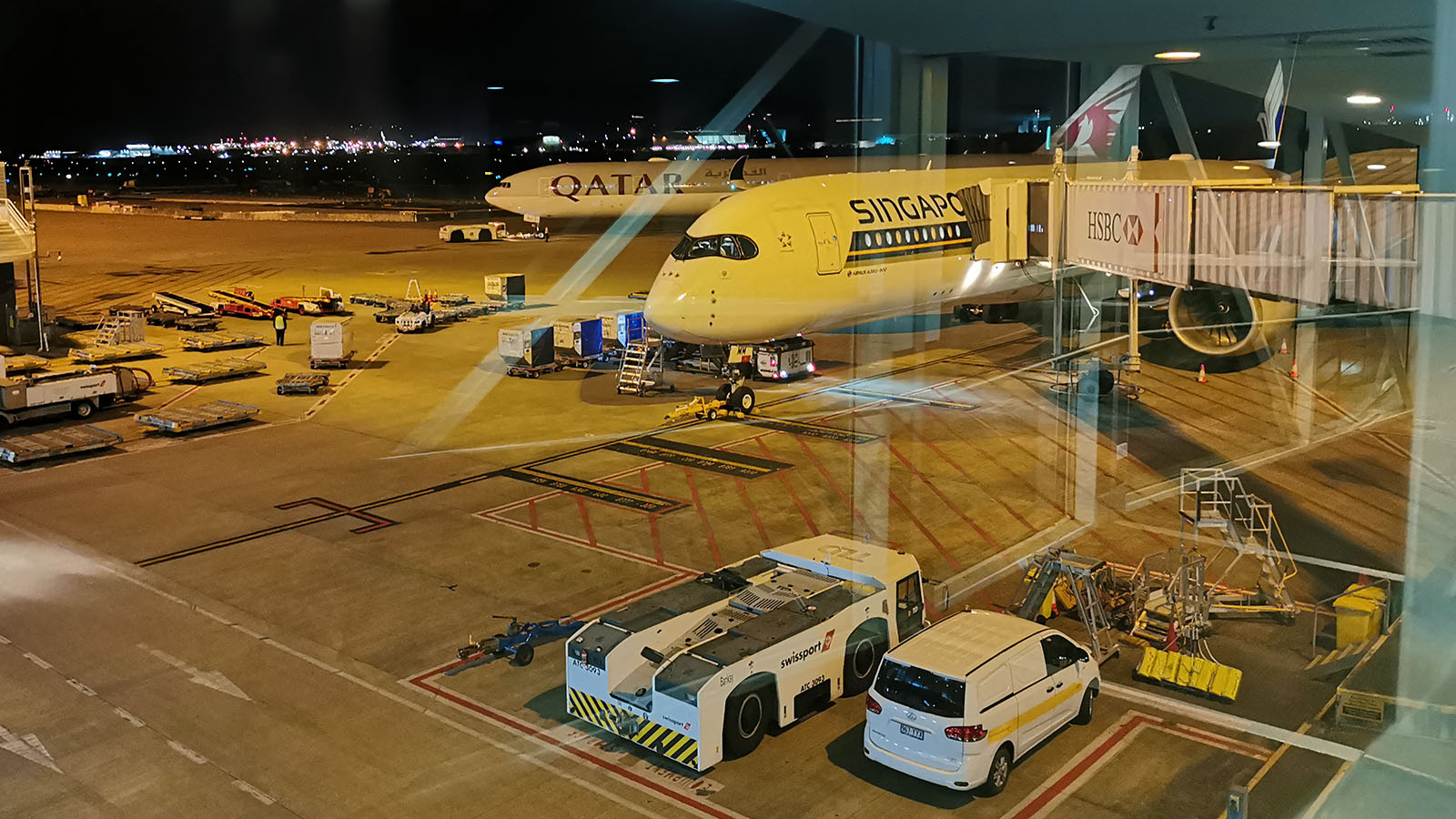 I've chosen the overnight flight from Brisbane to Singapore, which provides the best connection onwards to New York JFK. Before long, it's time to fly. Again, my Business Class boarding pass has me gliding past the lines at the gate. I'm one of the first on board, giving me plenty of time to settle in. This is the life!
Sitting just behind the boarding door, I can't help but overhear comments from passing travellers as they shuffle back to the Economy cabin. 'This would be so nice'… 'this must be so expensive'… 'imagine if we could do this'. Well, yes it is, on both counts. And even better, you can experience this Business Class luxury – and without breaking the bank.
Like many of us, I've spent the last couple of years taking much shorter flights, in significantly smaller seats. I'd forgotten just how sizeable international Business Class pods can be. Wow, how I'd missed these!
A crew member stops by to extend a warm welcome. As I'm taking photos, they also offer to snap one of me. My grin practically stretches from ear to ear.
My feet are up before we even hit the runway. And once we're flying, I hear the most blissful phrase. 'Would you like me to make up your bed, Mr Chamberlin?' Oh yes indeed. After a celebratory glass of bubbles (the sumptuous 2014 Piper-Heidsieck Brut), I'm straight to sleep.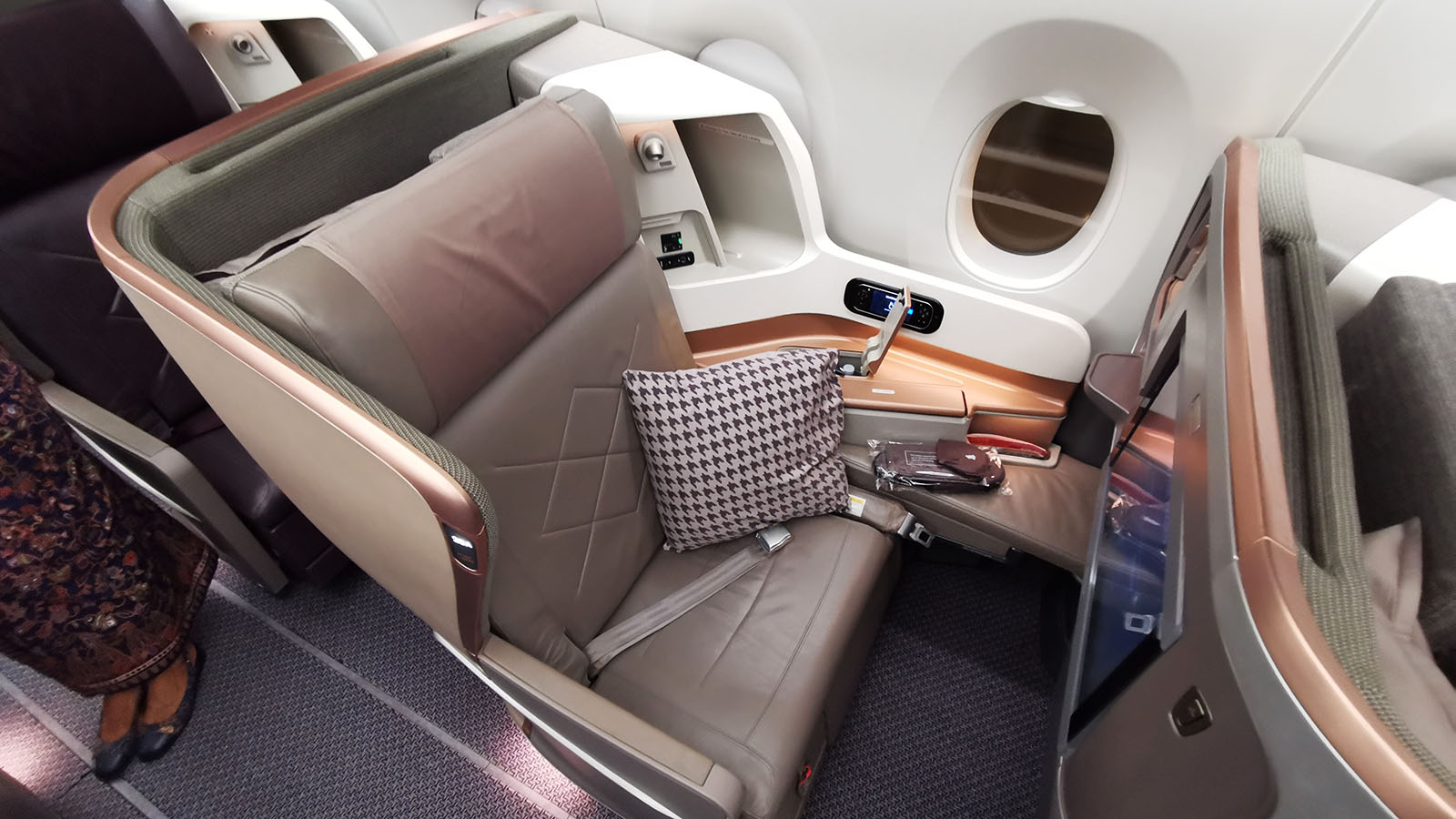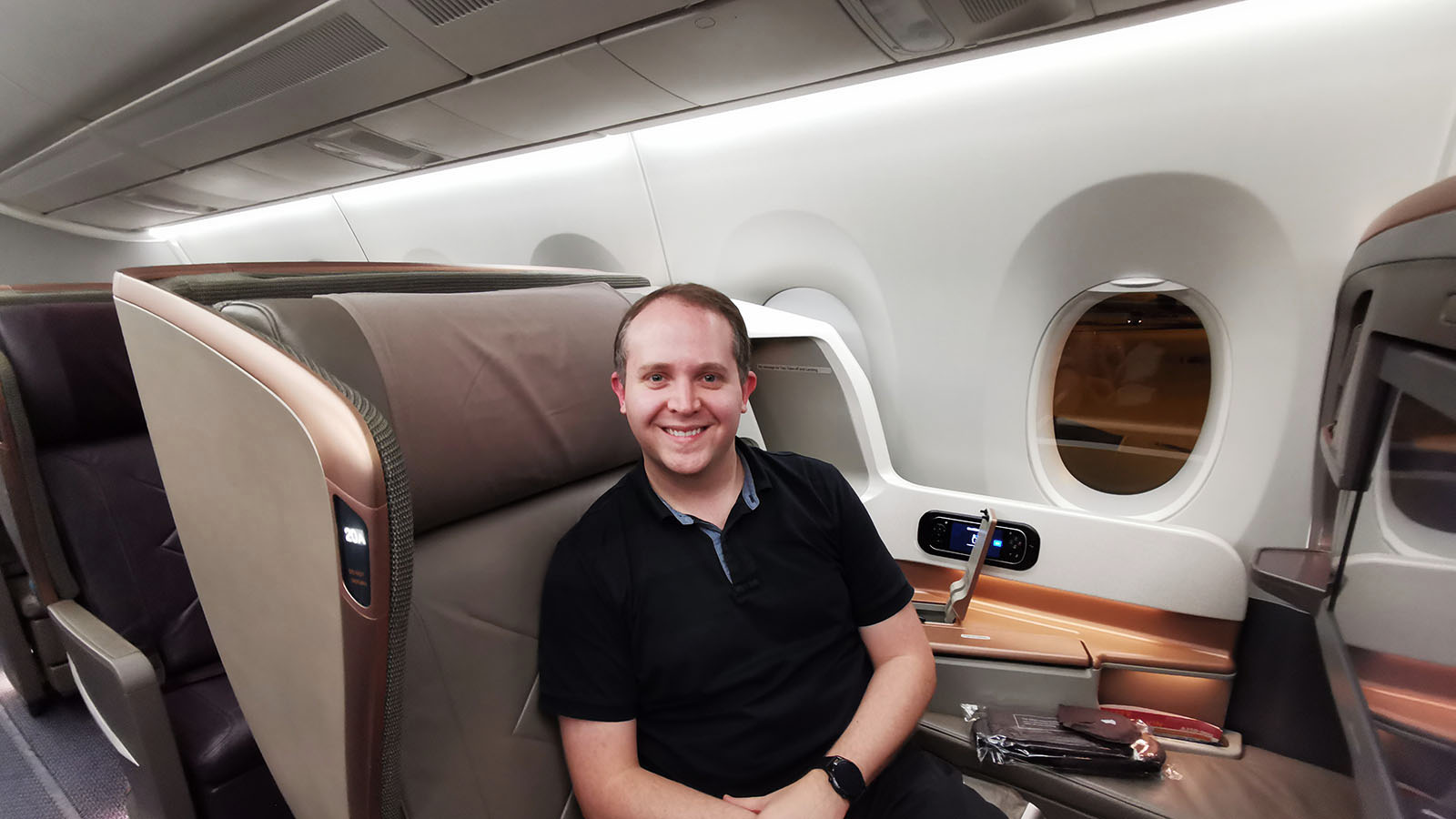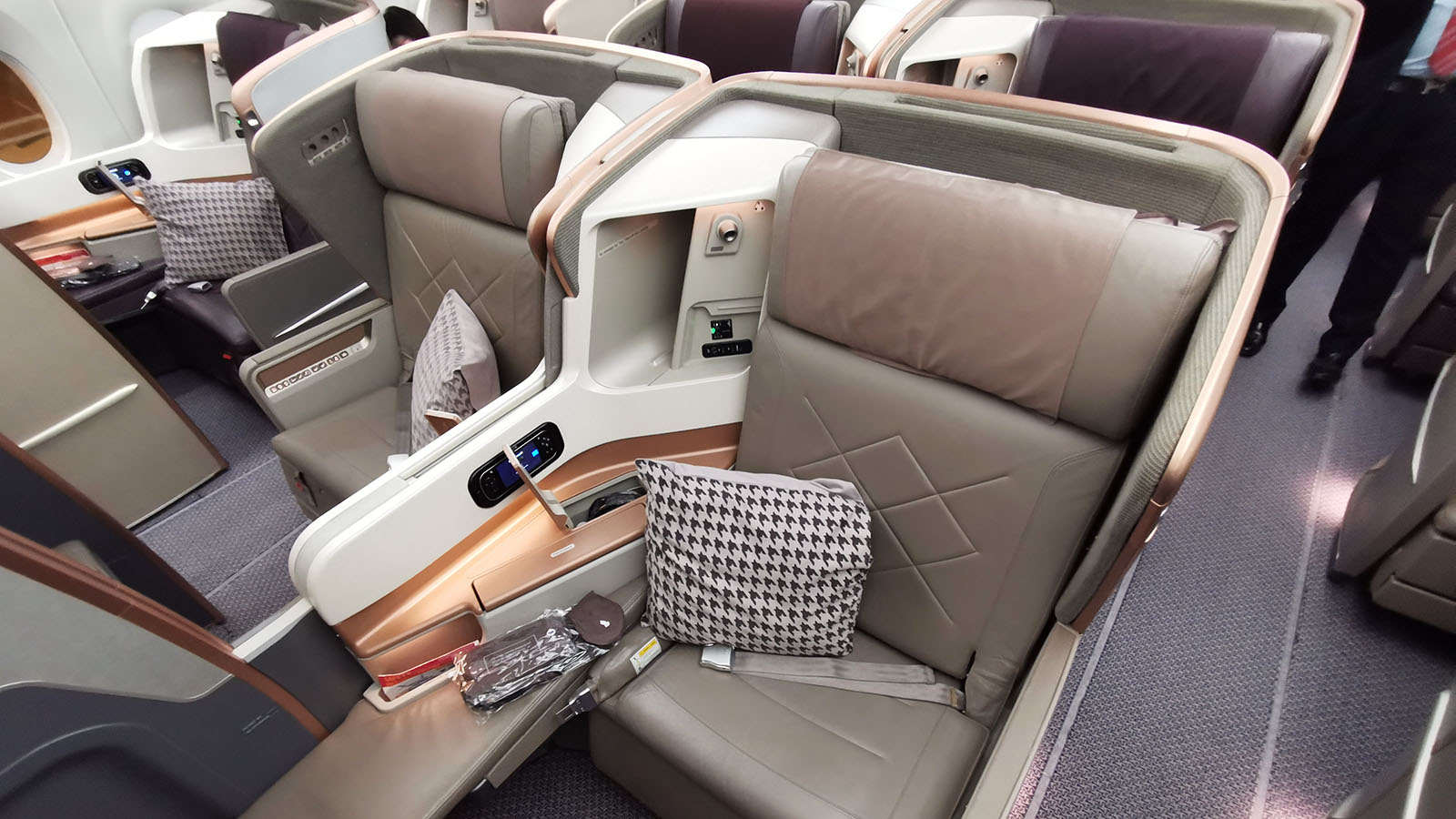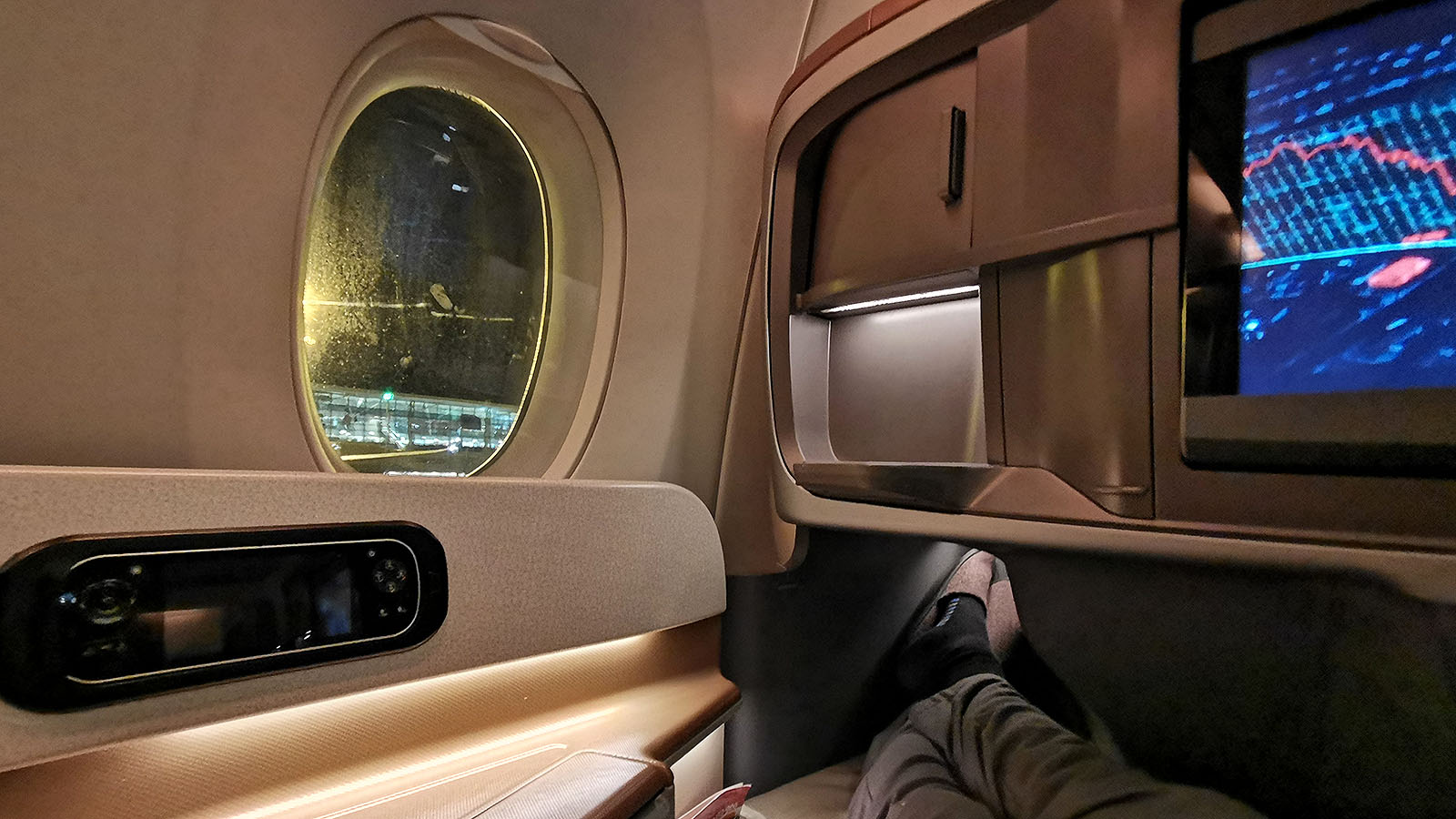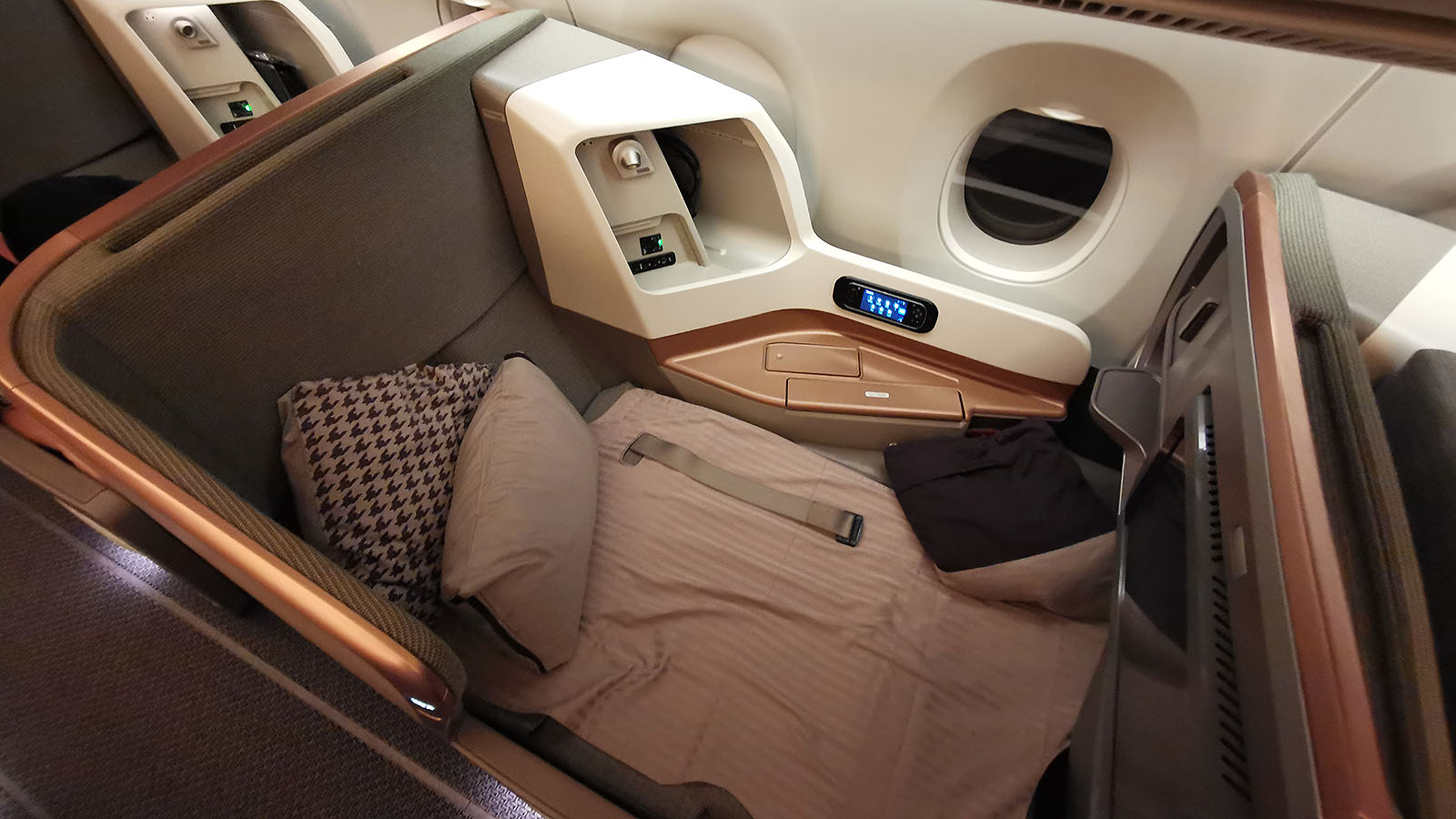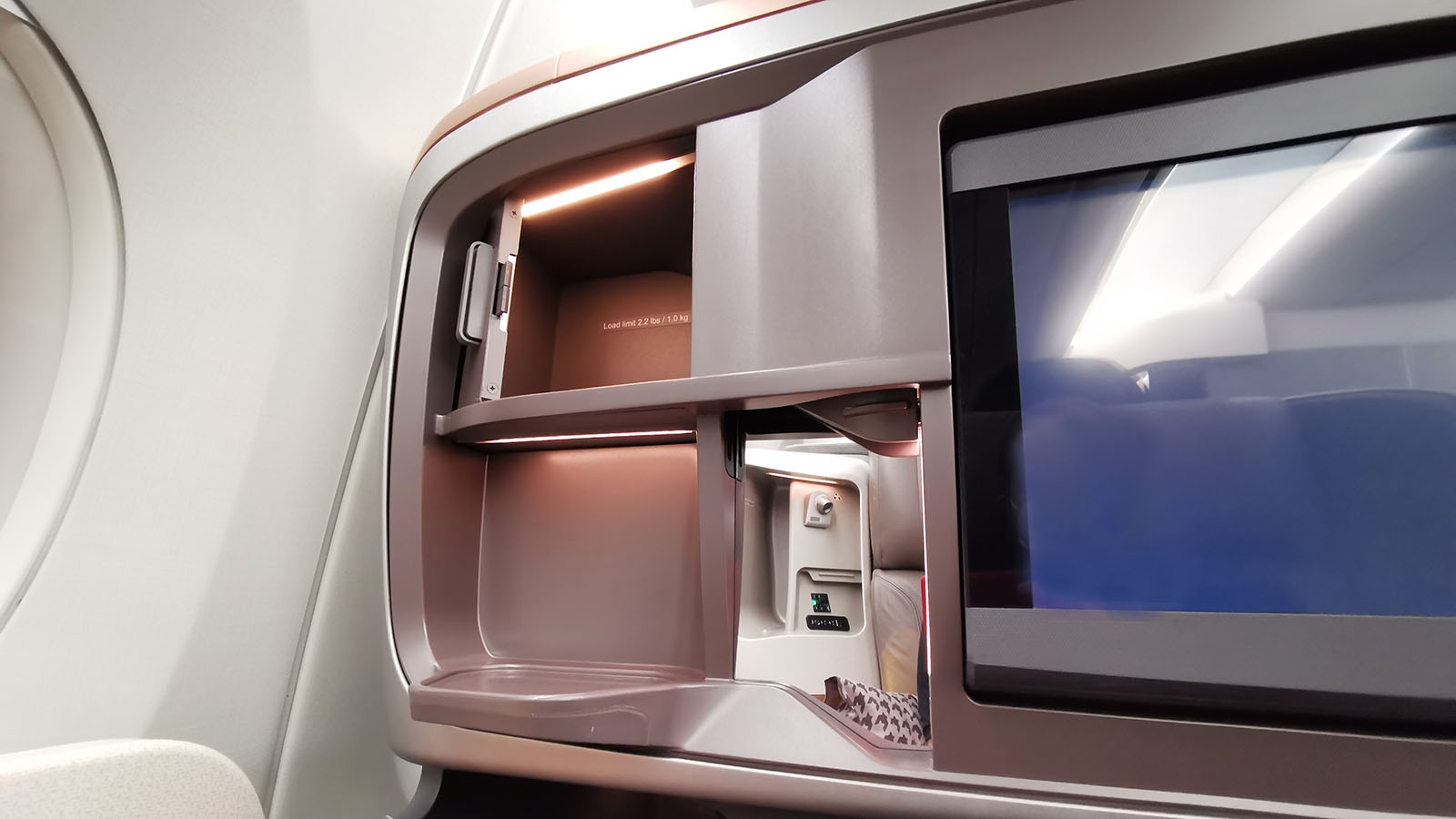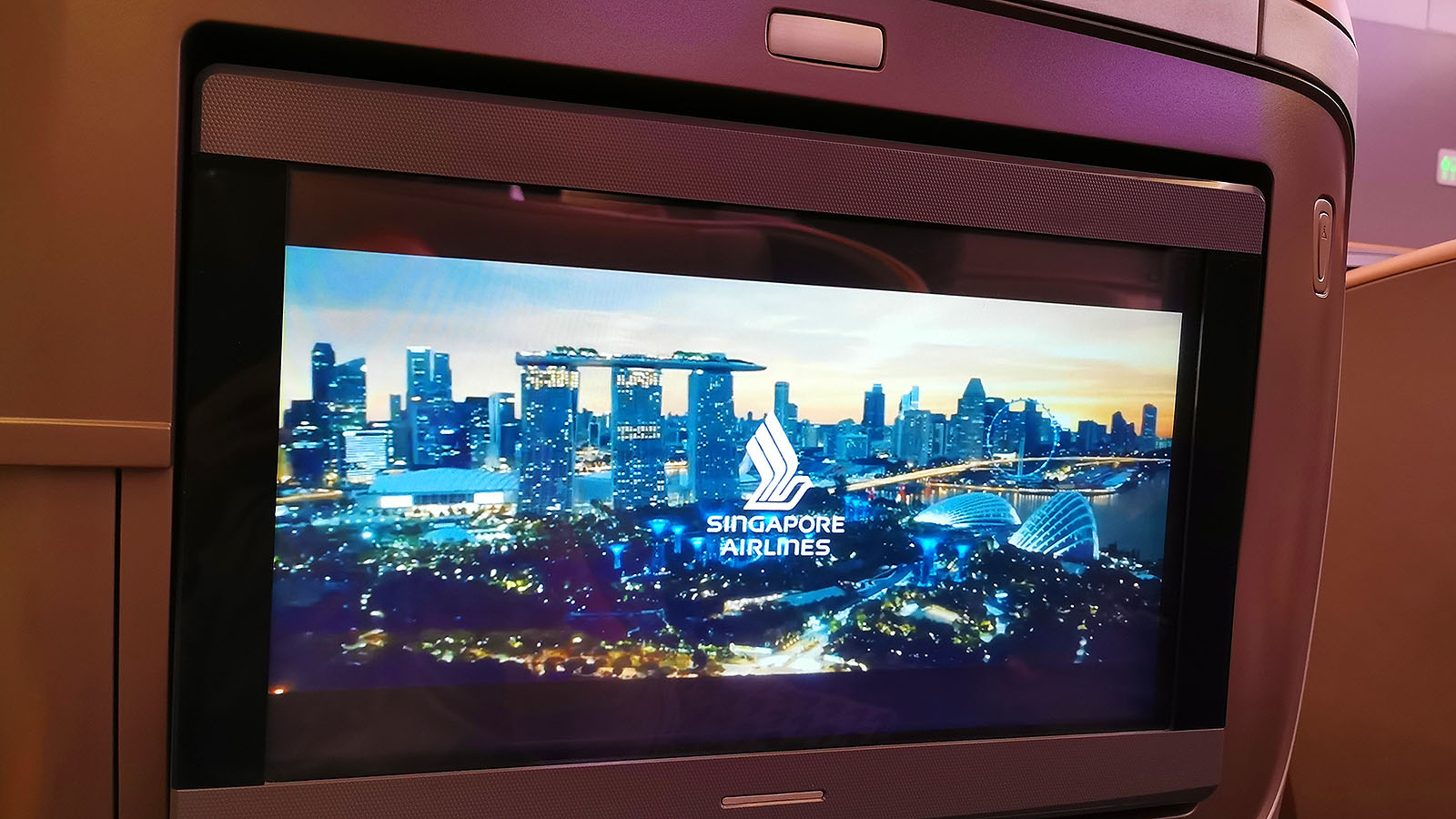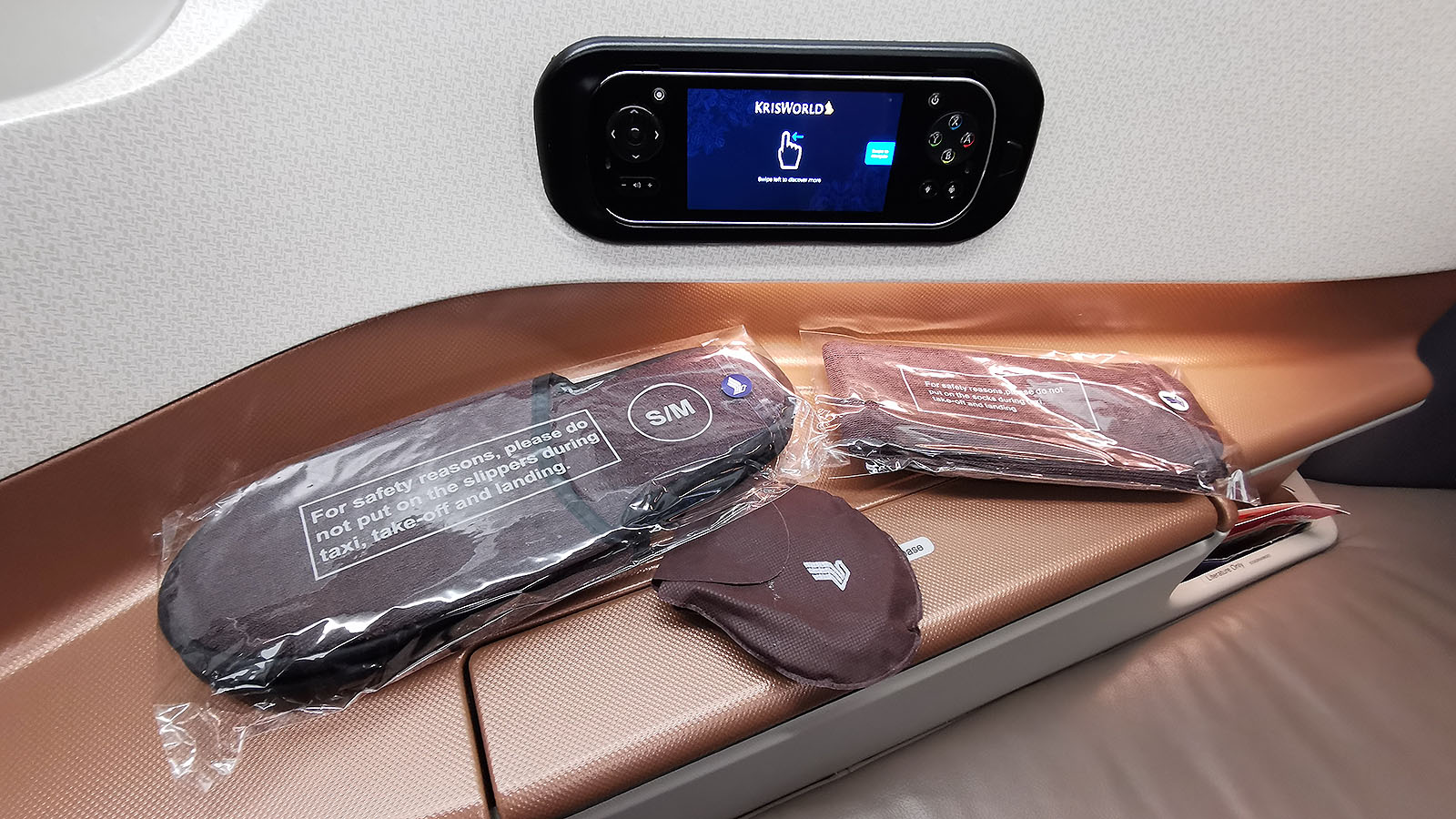 I've pre-ordered my breakfast choice, and I'm woken only when it's ready to devour. Talk about service. Then comes another truly wonderful sentence. 'Would you like breakfast in bed?' Well, if you insist…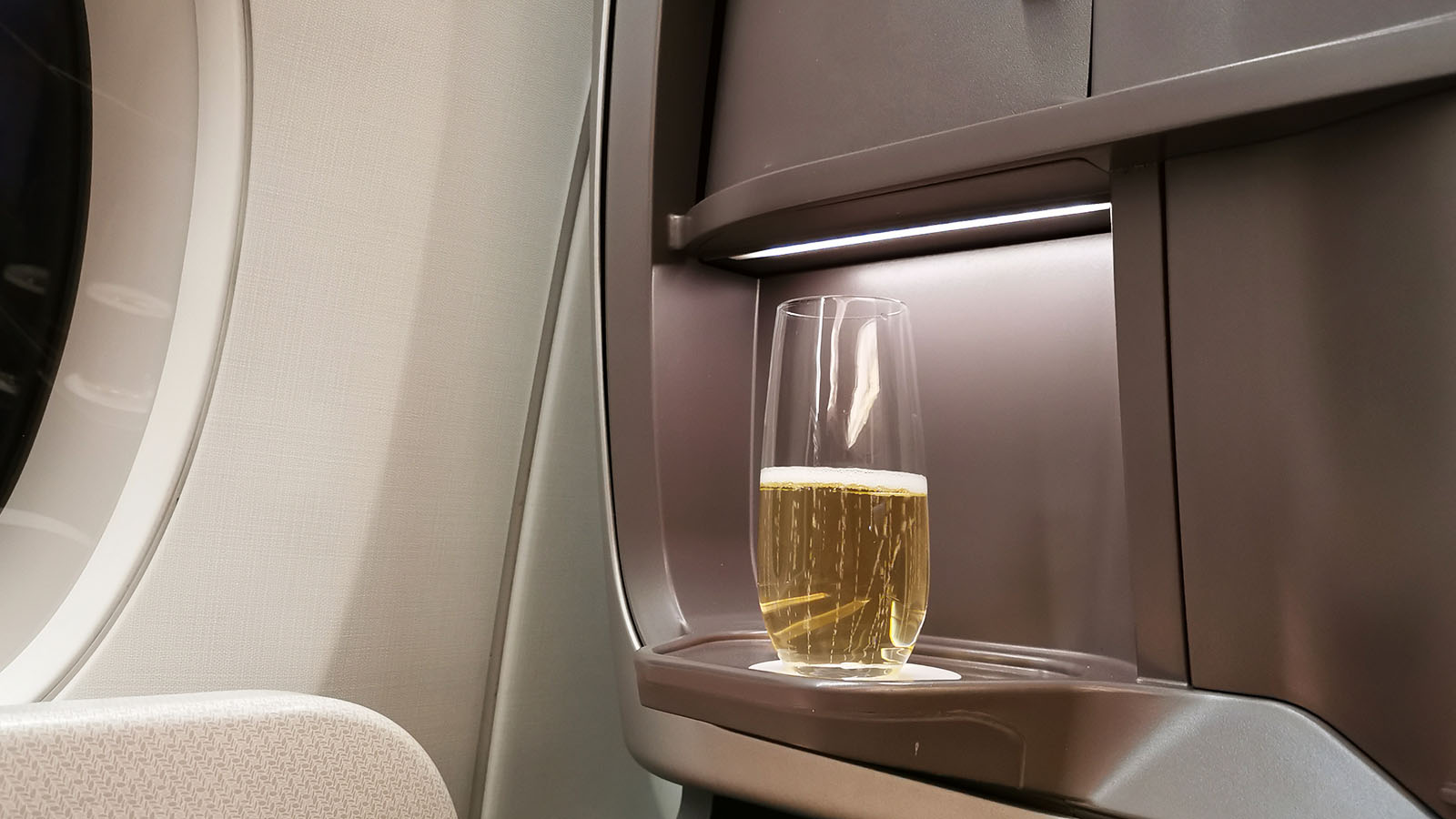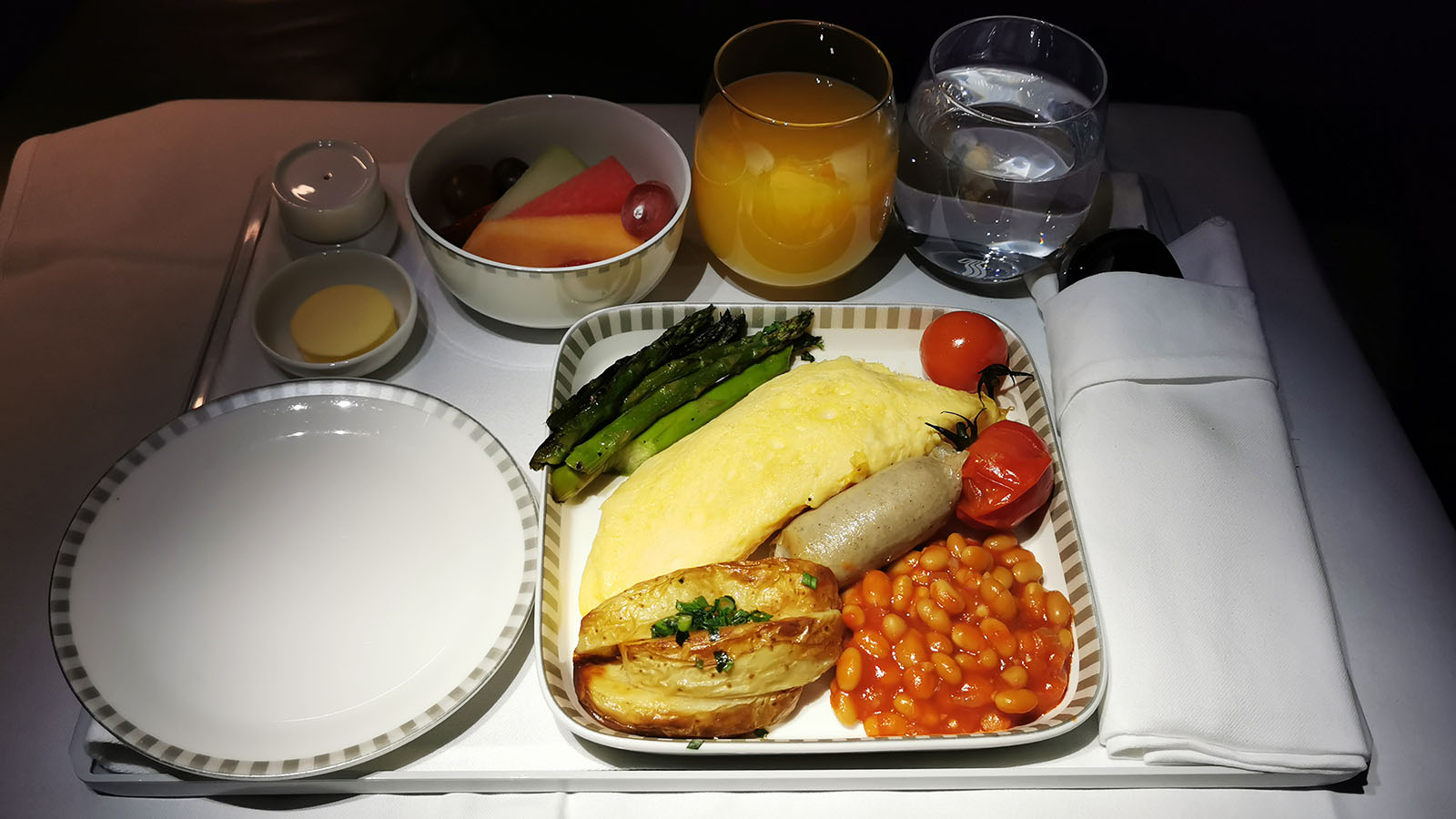 Before long, we arrive in Singapore. The world's longest flight awaits!
Pit stop in Singapore
Revived from my rest at 40,000 feet, I make a beeline for the SilverKris Business Class Lounge. Singapore Airlines recently pumped a staggering SG$50 million (AU$52.8m) into the overhaul of its Changi Airport lounge precinct, and it really shows.
Compared to yesteryear, the space is now much lighter and brighter. I enjoy a barista-made latte for a burst of energy, and a scrumptious wonton noodle soup to keep me going.
It's always nice to freshen up with a shower on a journey like this. And with a comfortable six-hour transit, there's plenty of time for that – and everything else.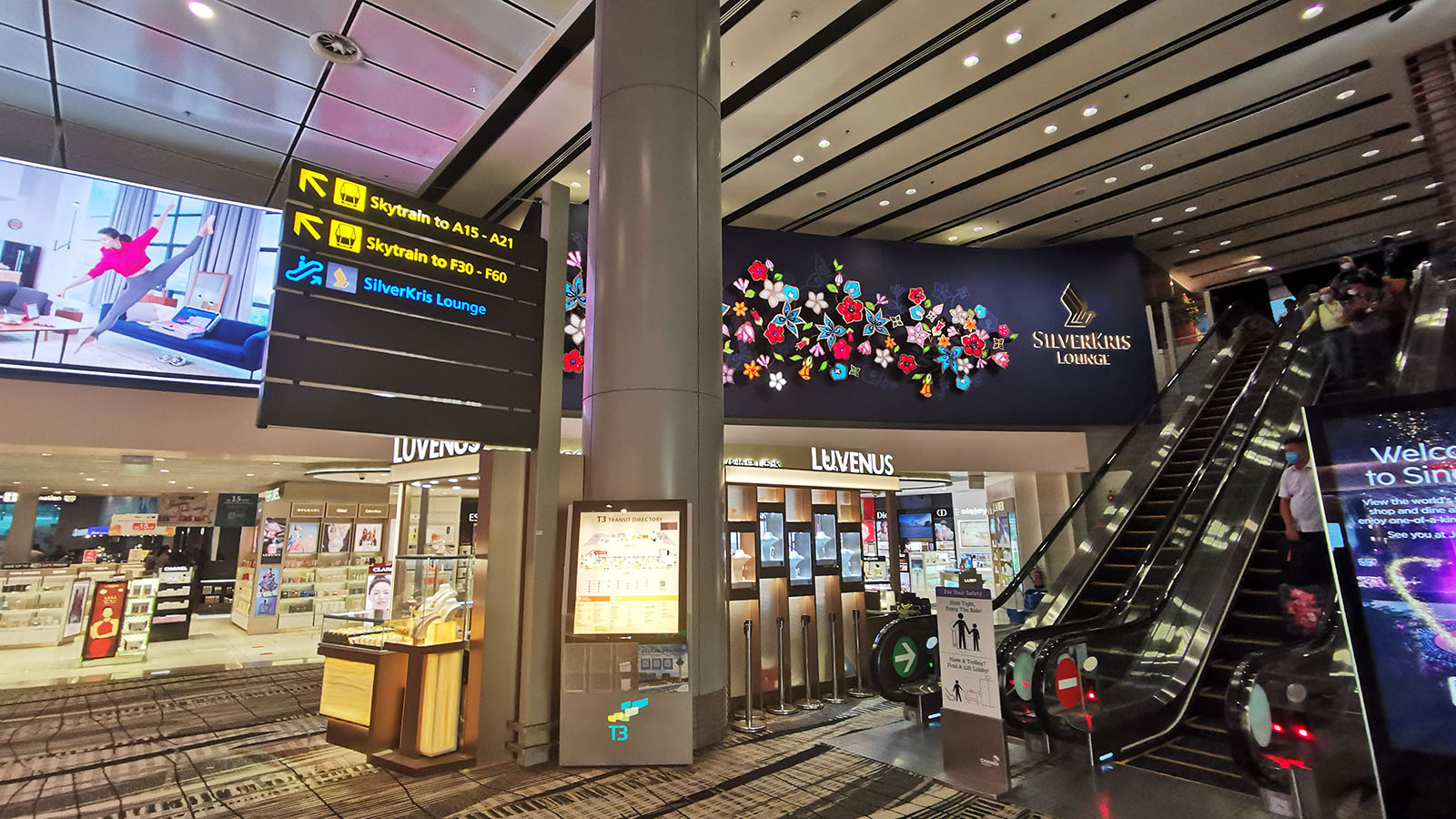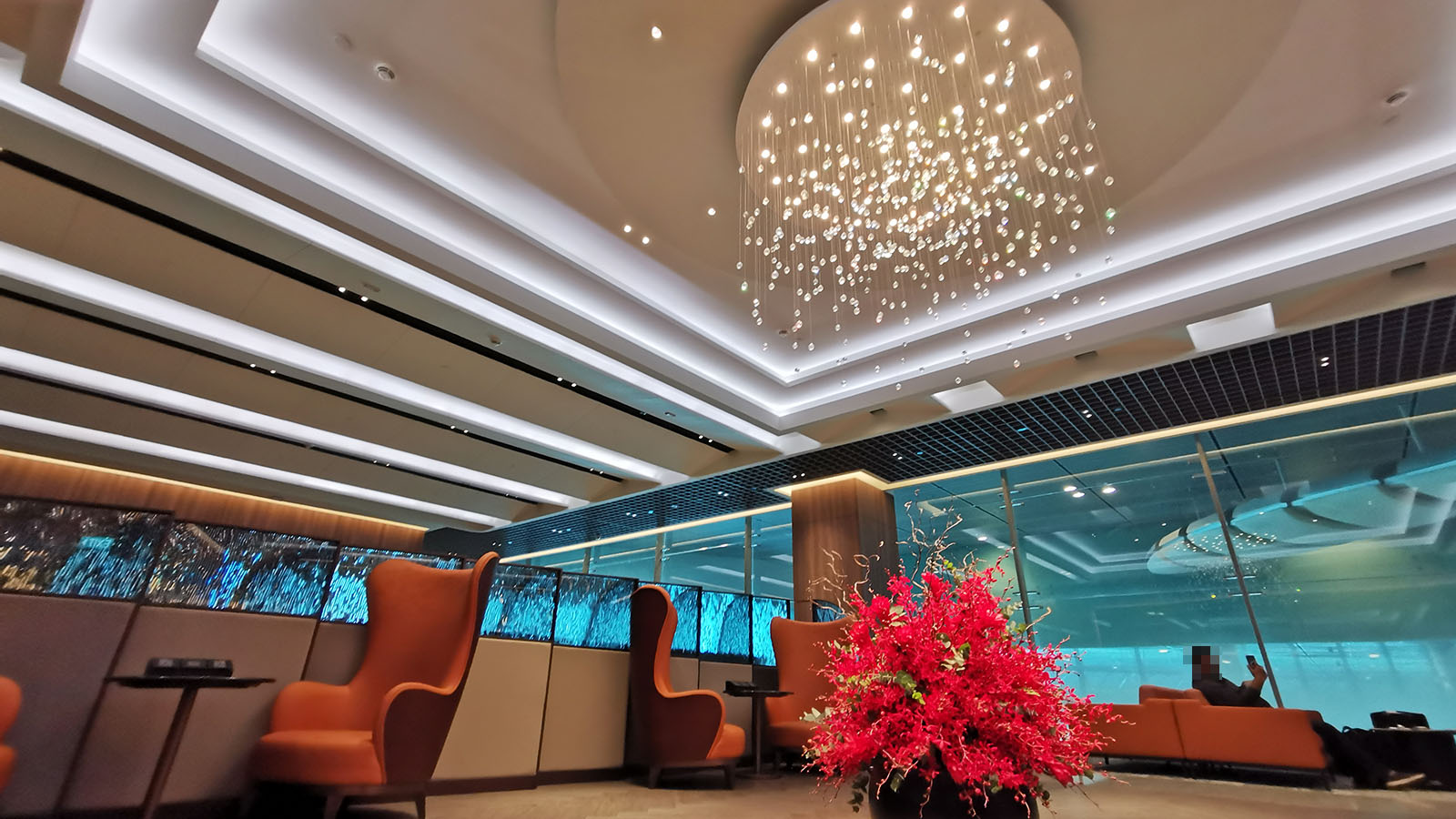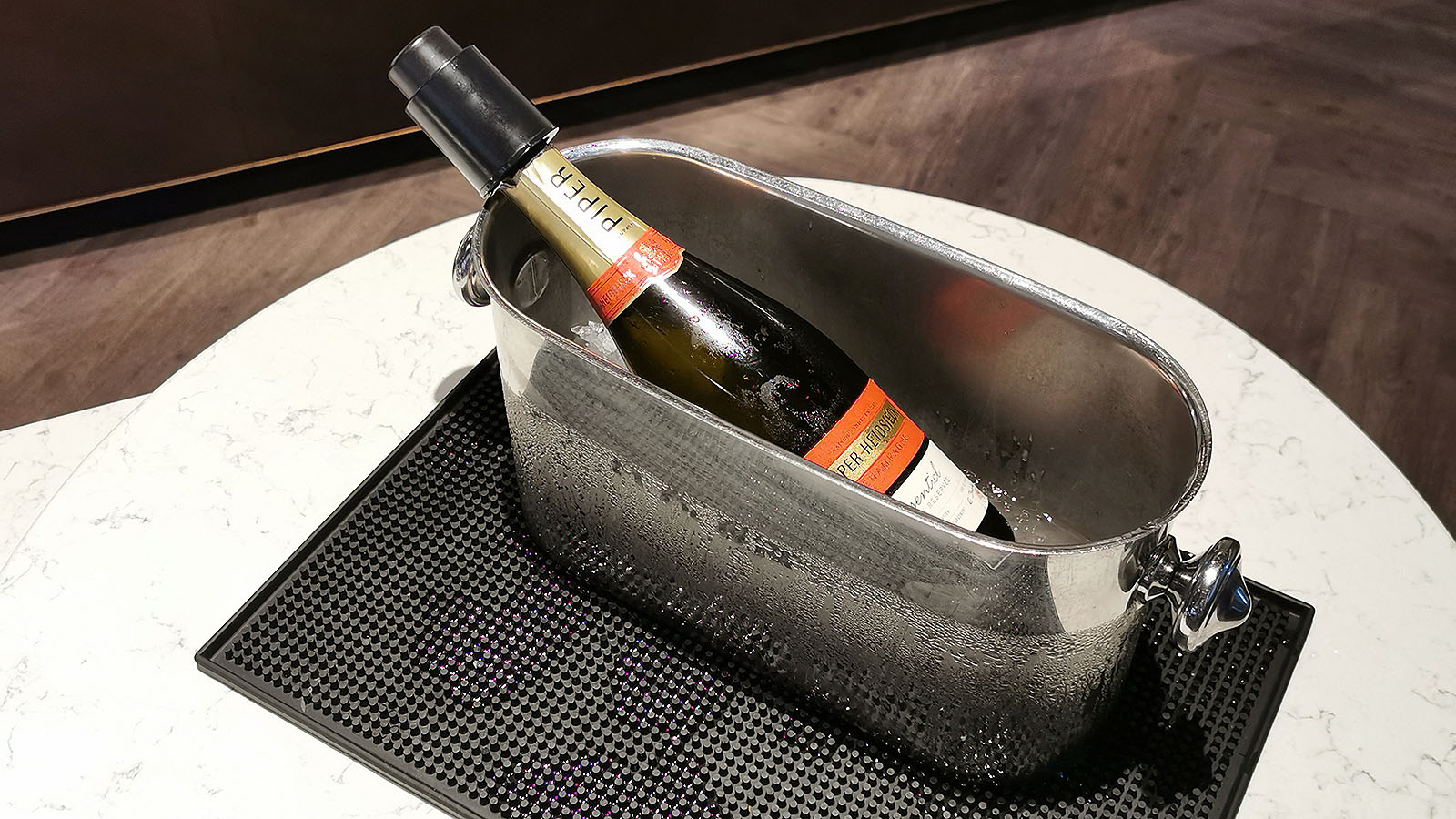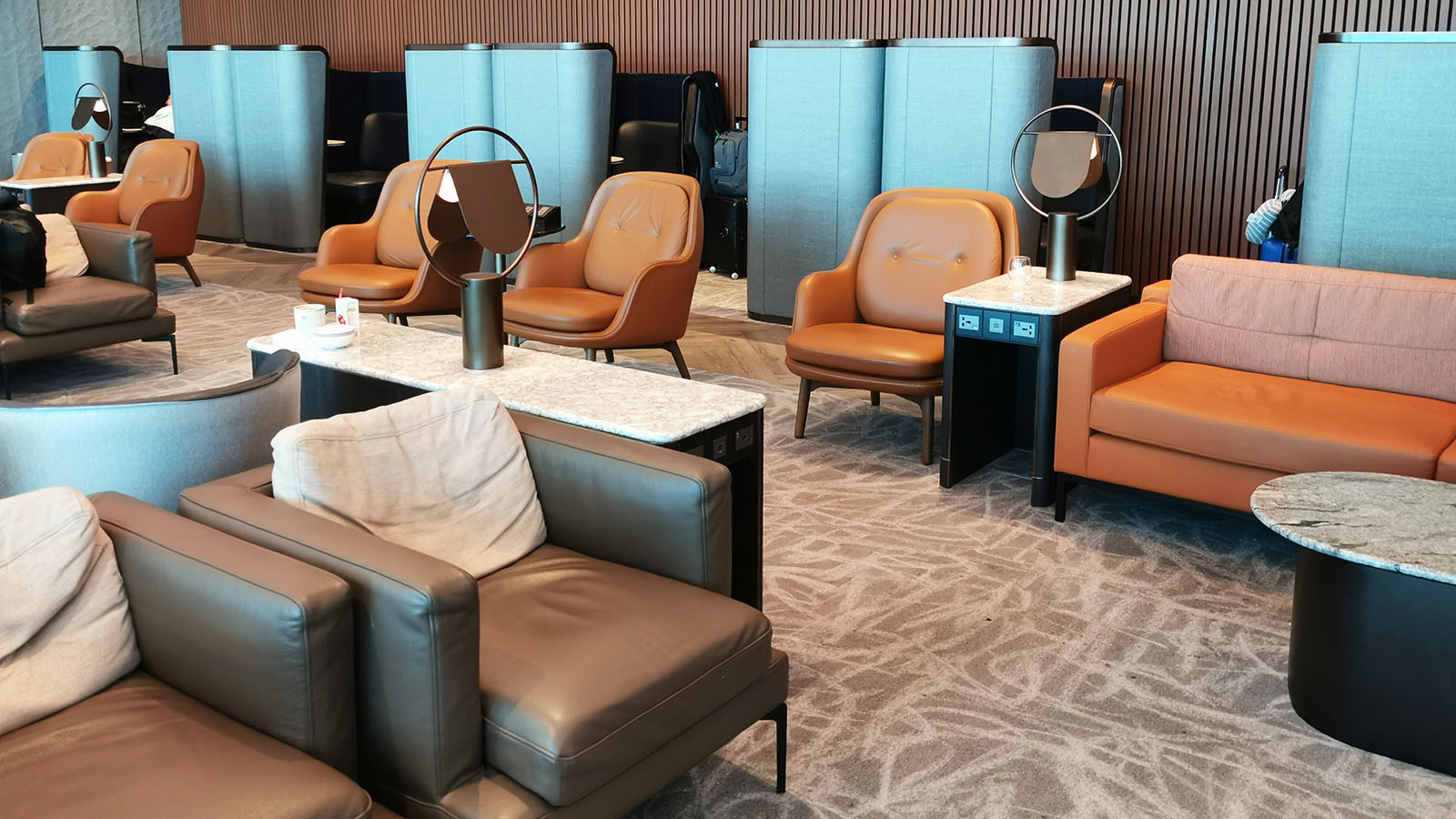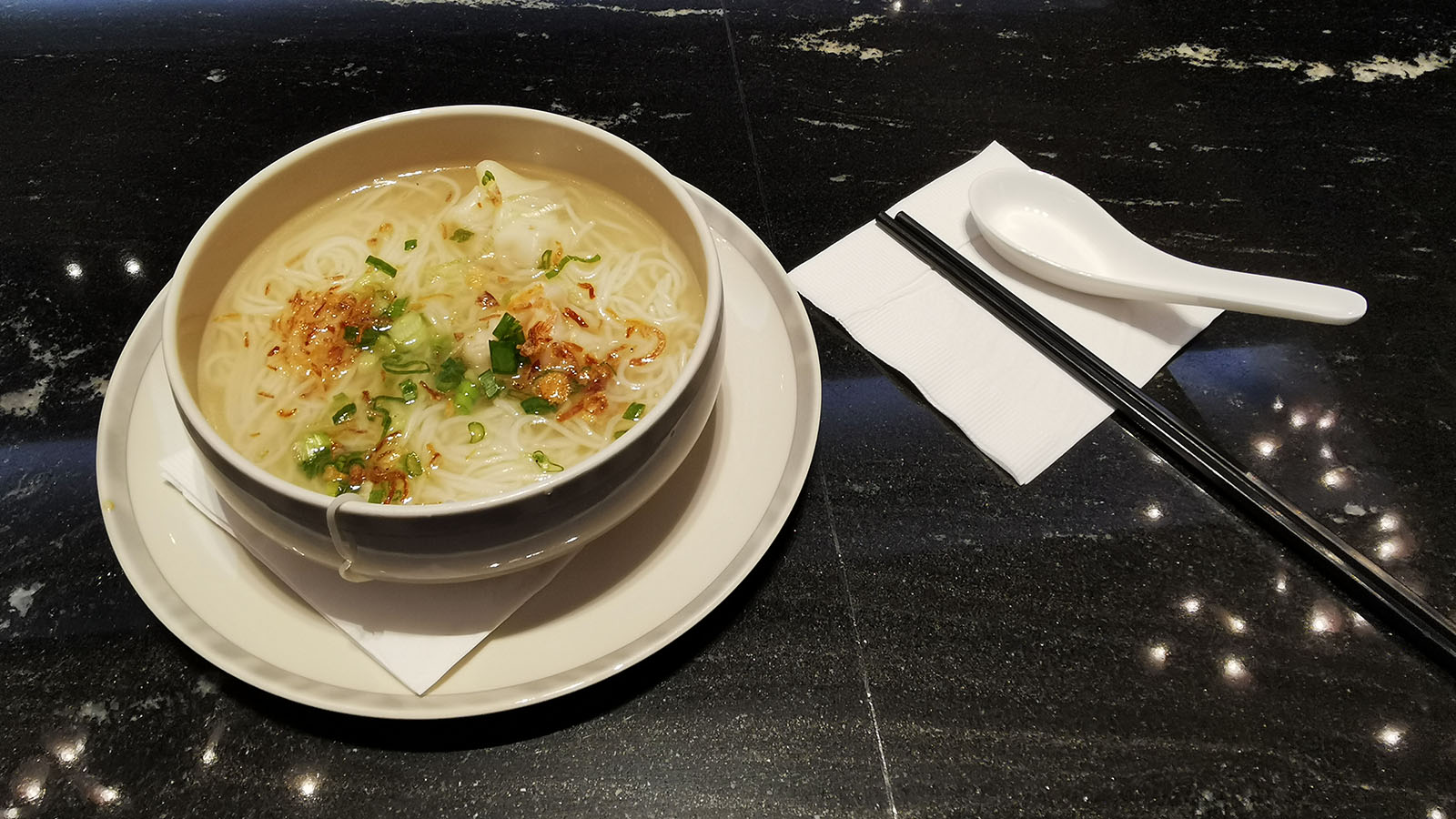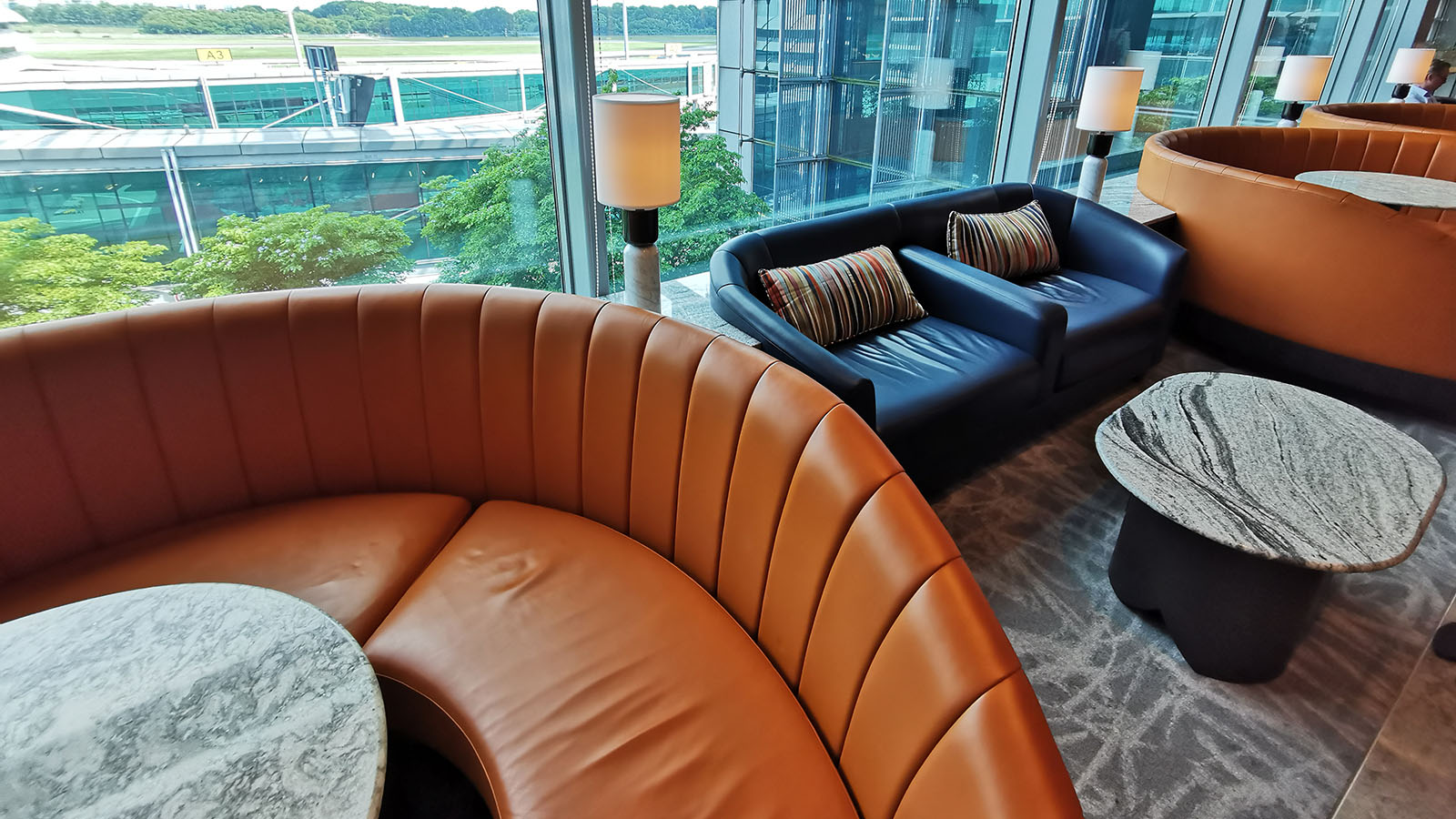 A Solitaire PPS Club card also opens the door to the neighbouring SilverKris First Class Lounge. (Solitaire status is Singapore Airlines' equivalent of Qantas Platinum One).
I stop by for an upgraded glass of Champagne – the decadent Piper-Heidsieck Rare Brut Millésime 2007 – and it's soon time to swap my grape juice for The Big Apple.
The world's longest flight: Singapore to New York (JFK)
New York City, here I come! This flight has been on my bucket list for quite some time, and I'm thrilled to be heading to the gate with my boarding pass in hand. The walk takes me past a sea of luxury stores. That's apt, as a return ticket on this route normally costs in the region of $16,000 from Australia.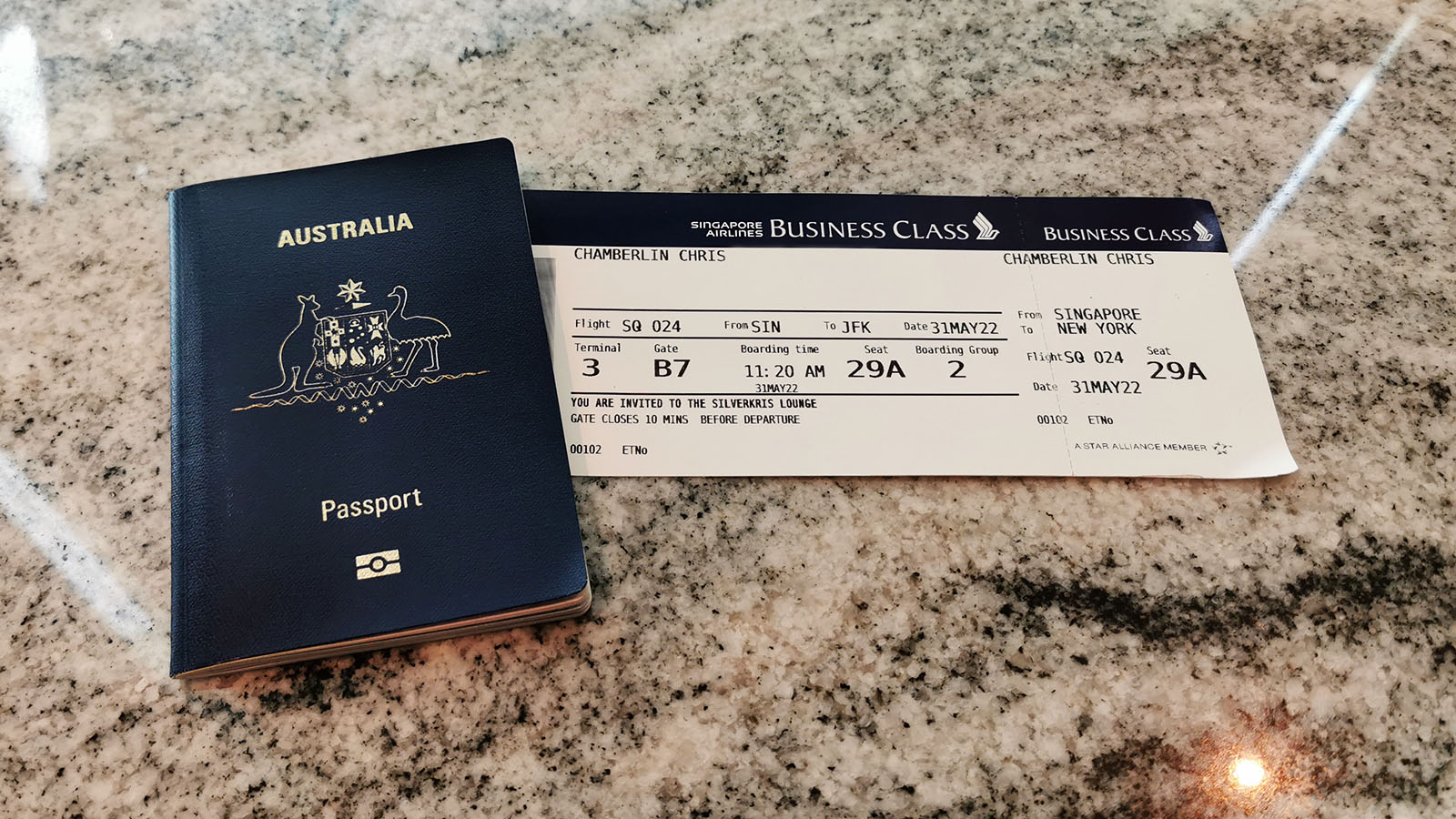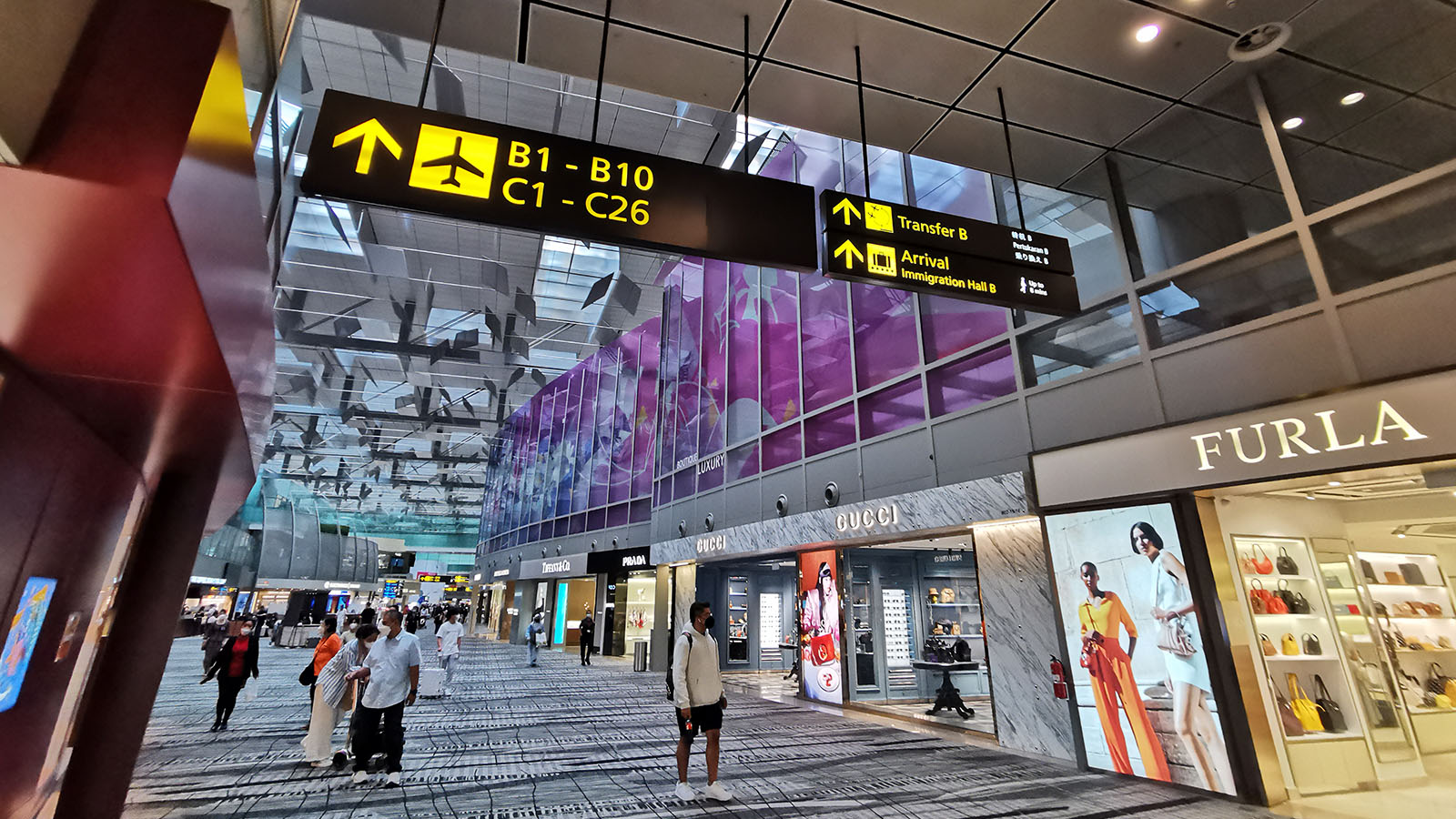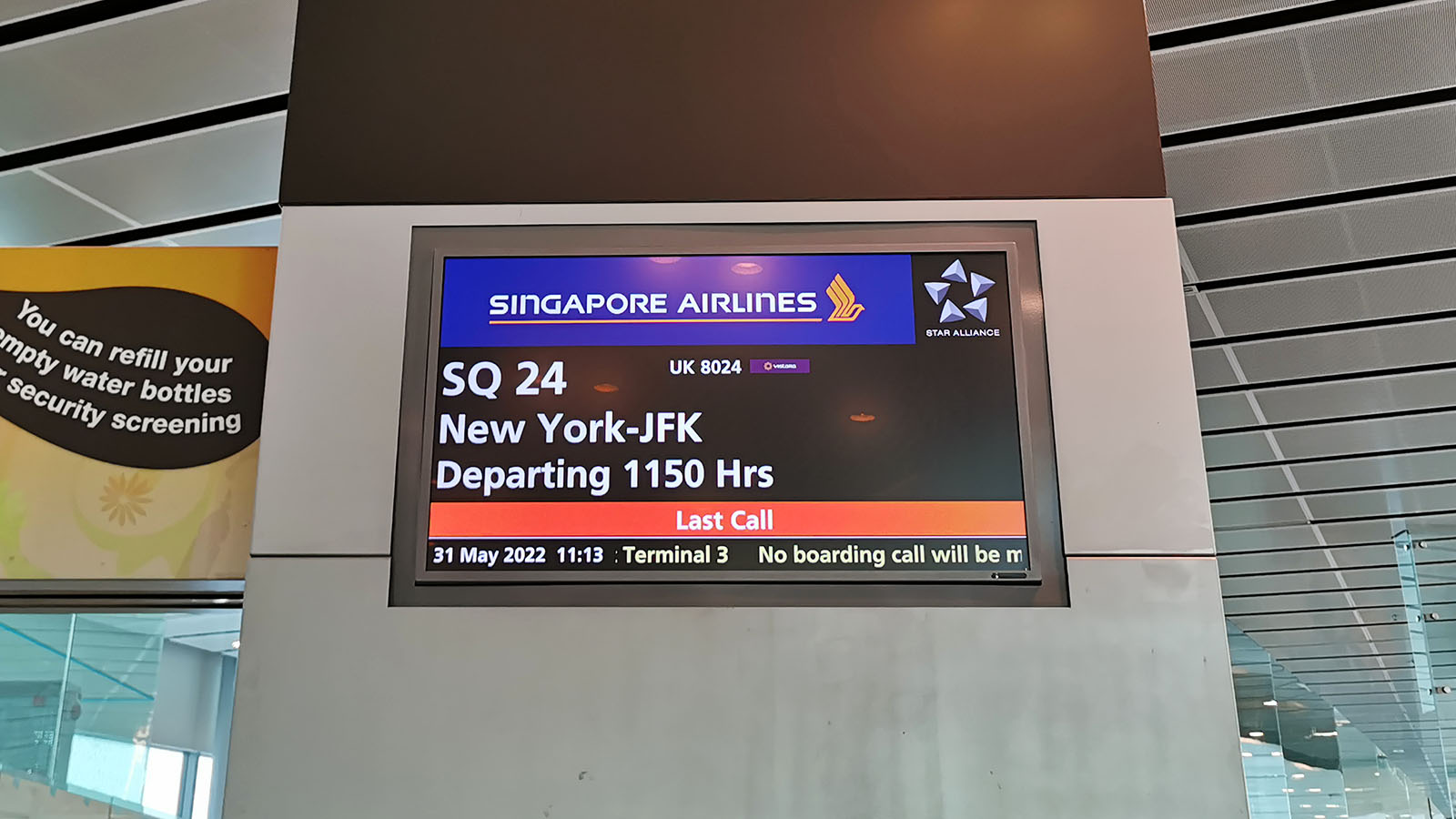 I'm swiftly through security at the gate, and get comfortable for the marathon journey ahead. It's a similar plane as on the first leg: but this one comes without any Economy Class seats. Not a single one.
There's a small Premium Economy section, sure. But the rest of the plane is all Business Class, where I am. Put simply, it's glorious. And what a way to experience a 17,717 km journey! Travelling in the best available cabin on the world's longest flight must truly be one of life's rarer pleasures.
The seat is the same as that first flight – I just have many more hours to enjoy it. Free inflight Wi-Fi helps me keep in touch with friends on the ground. (And allows me to share Champagne snaps on social media… can you blame me?)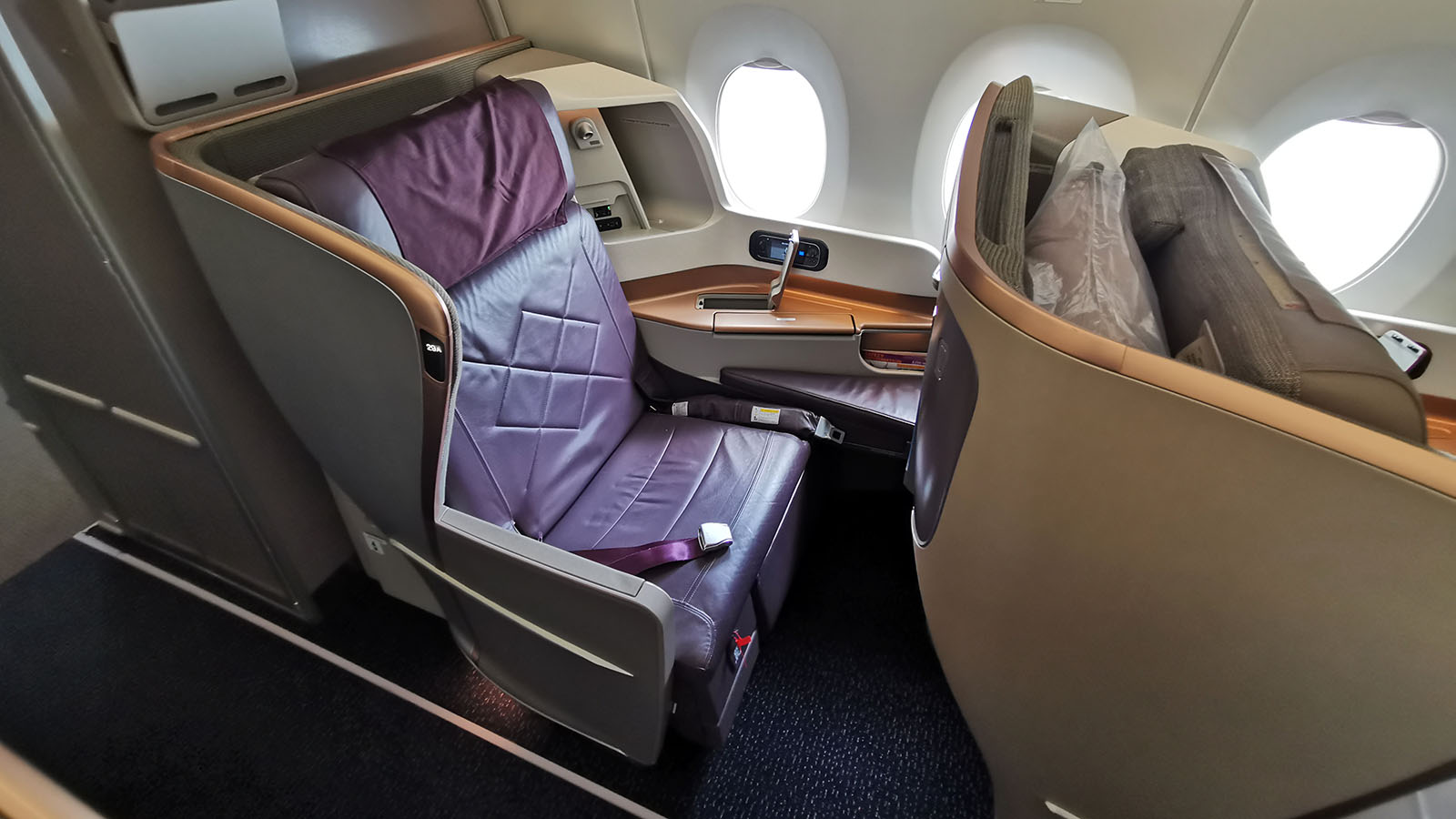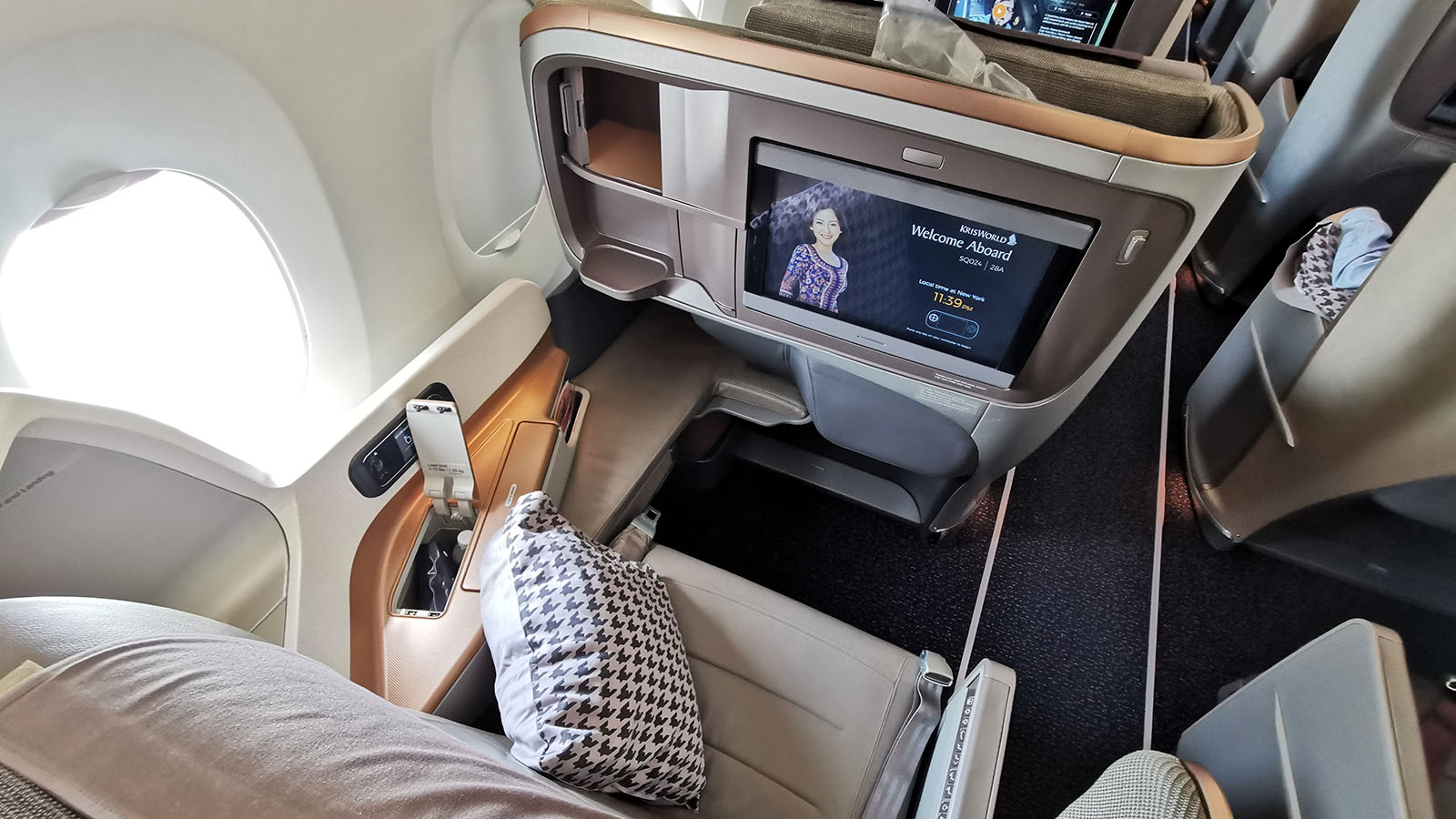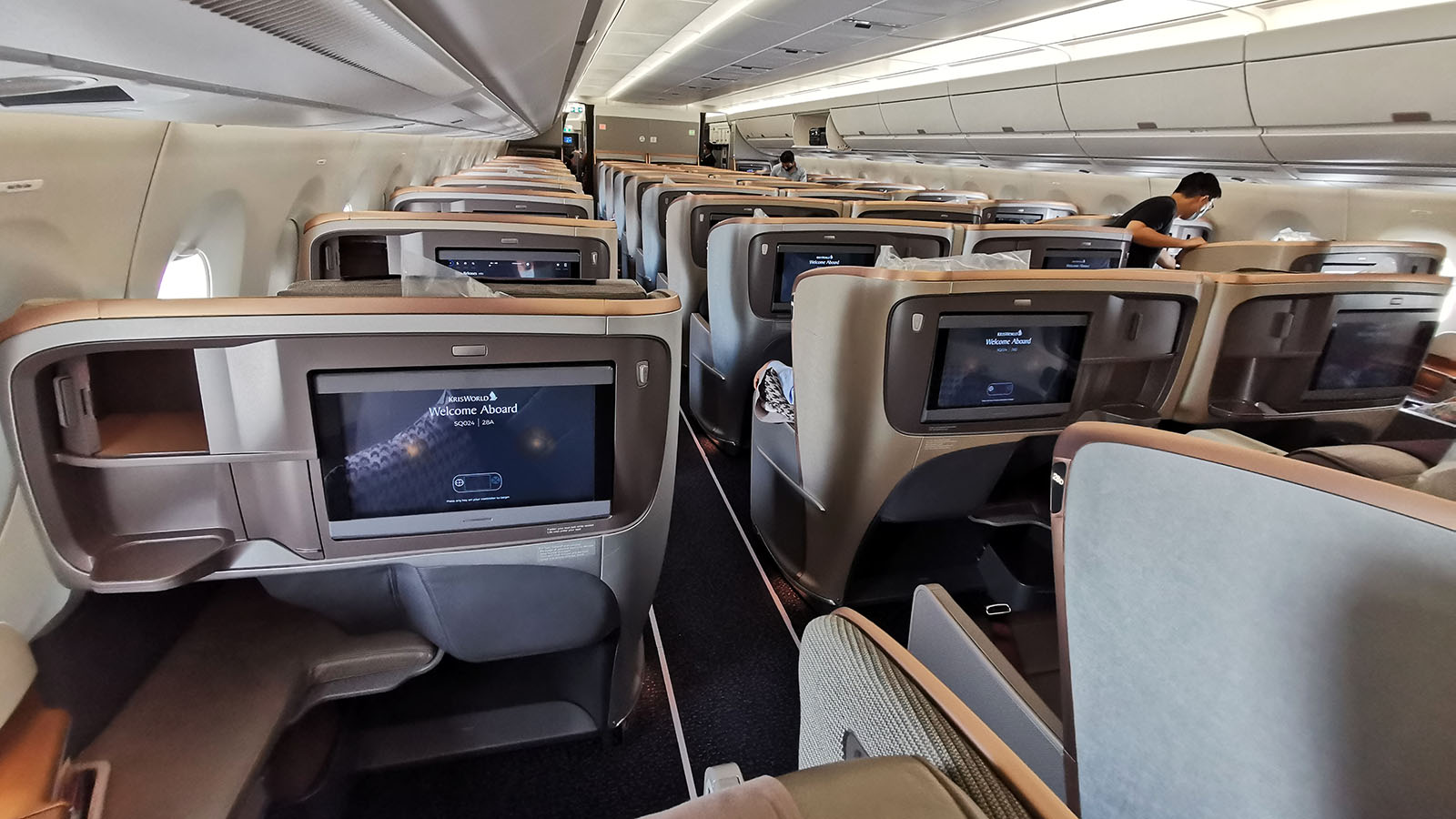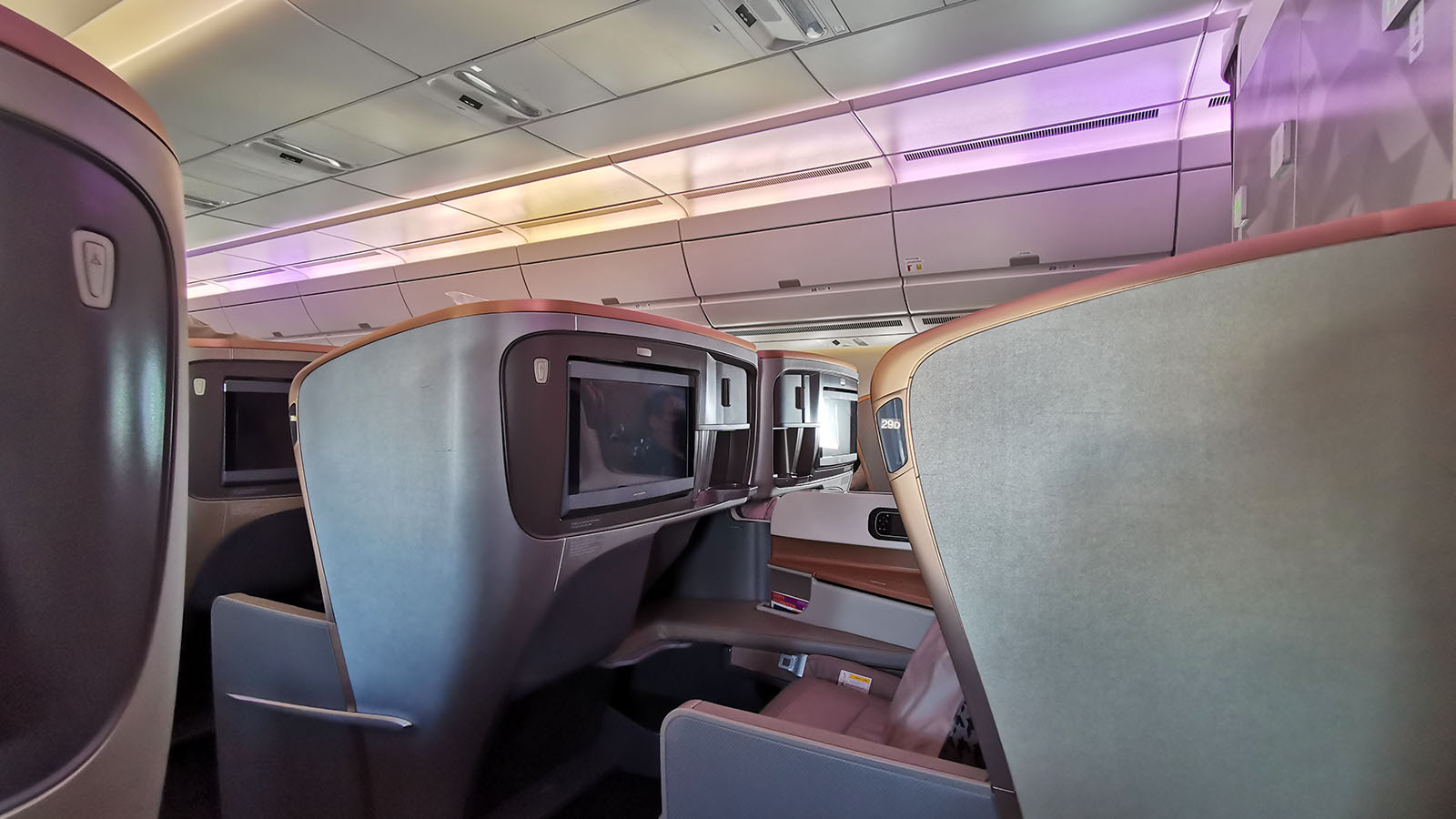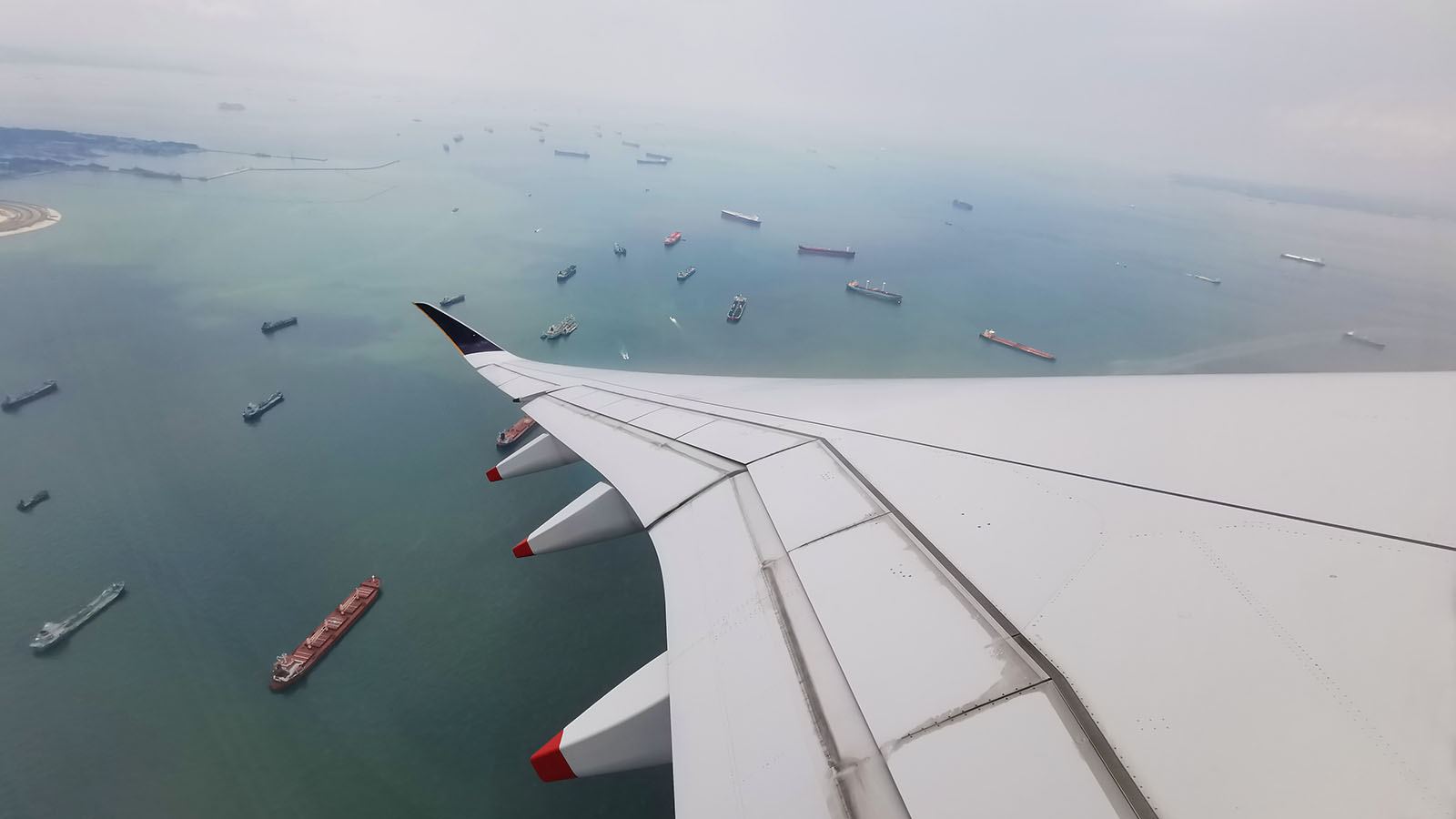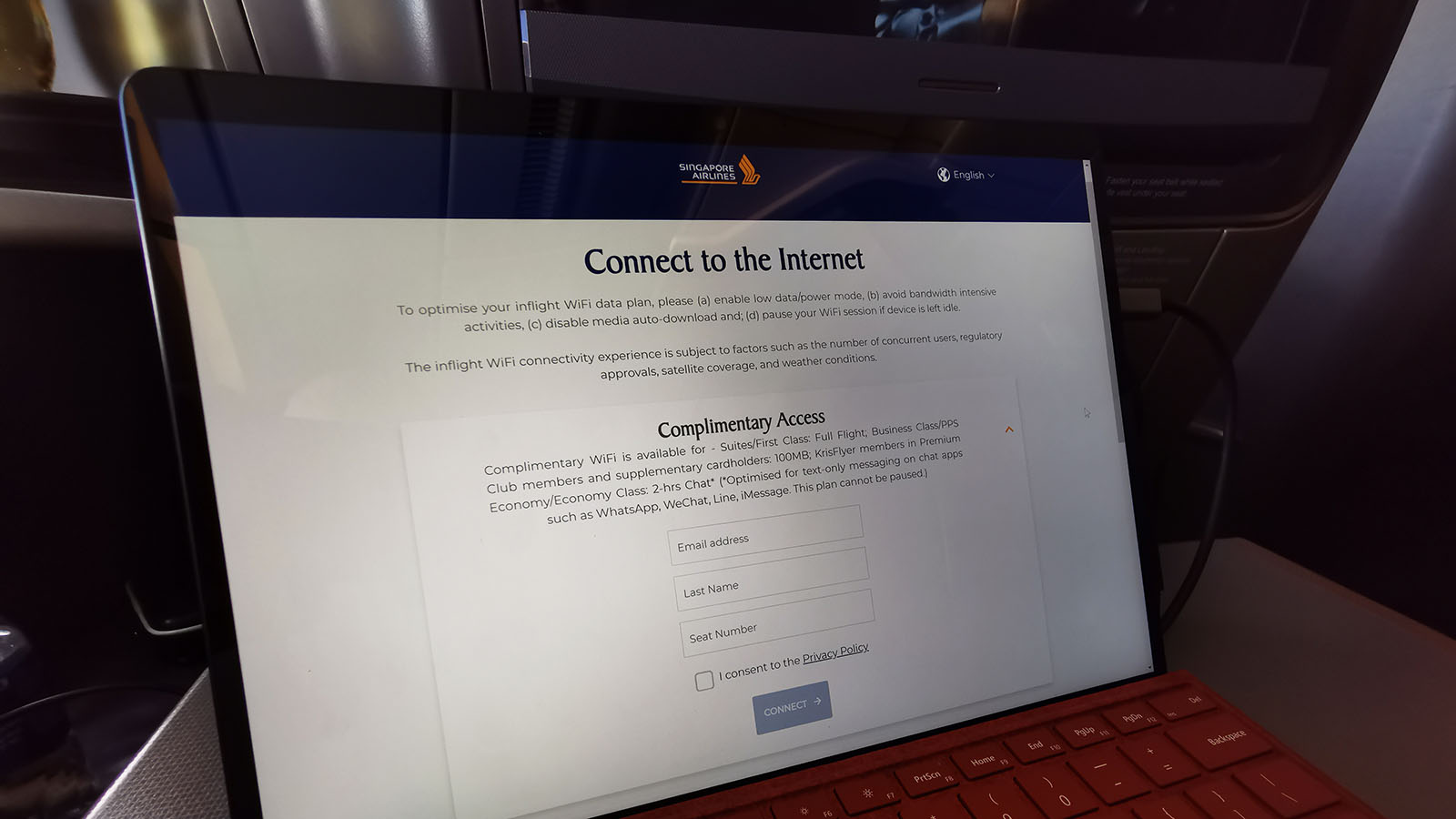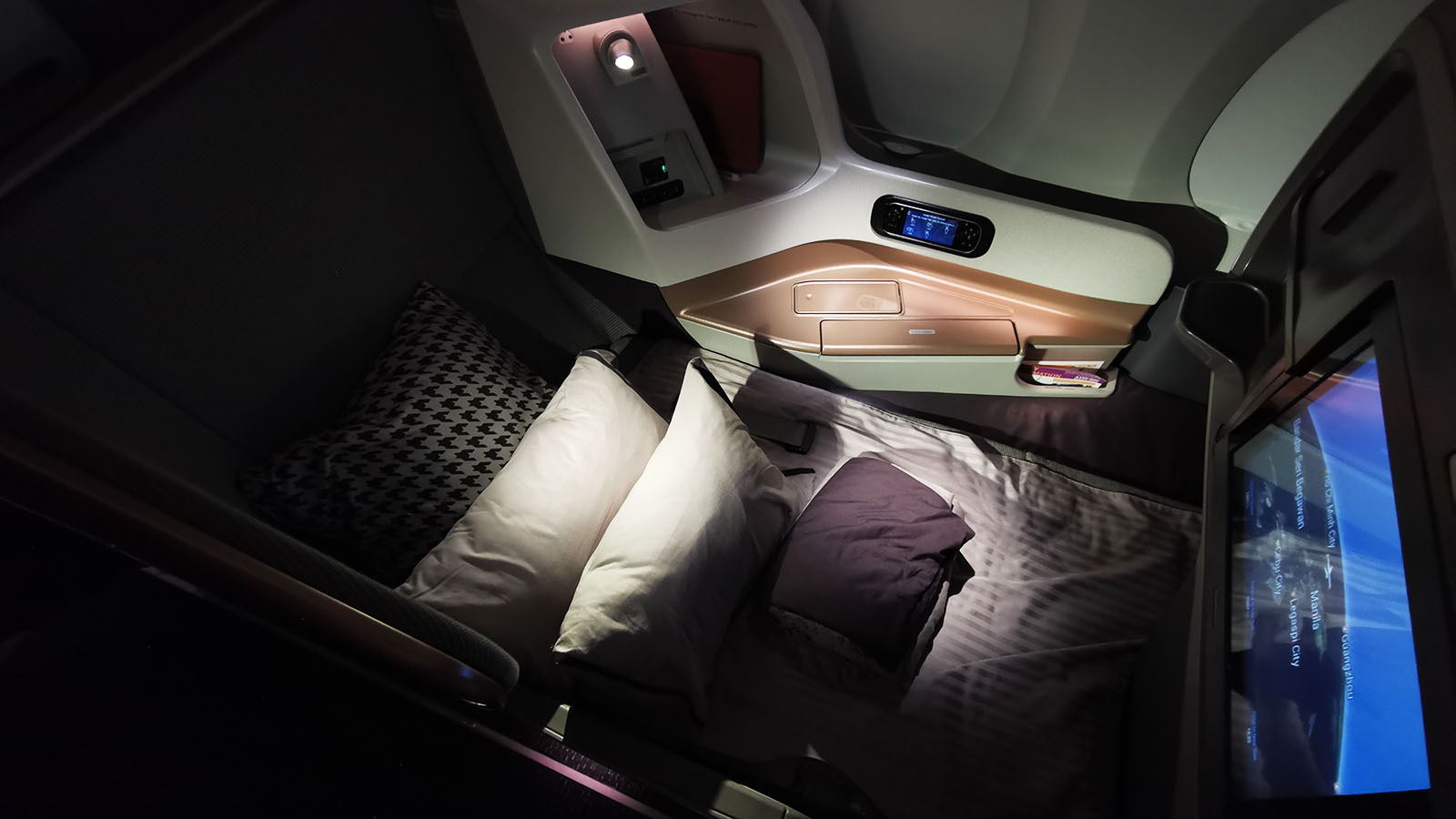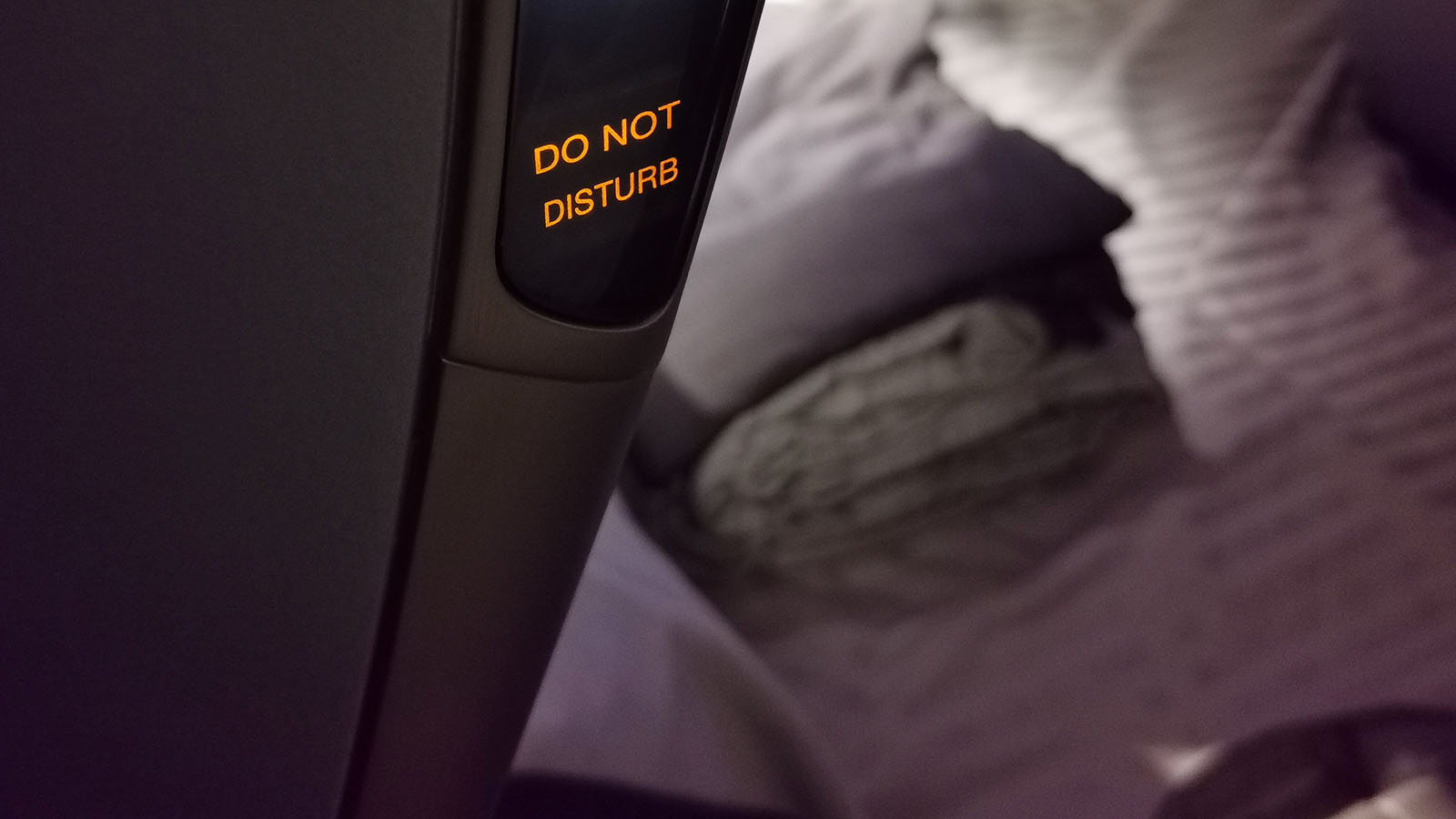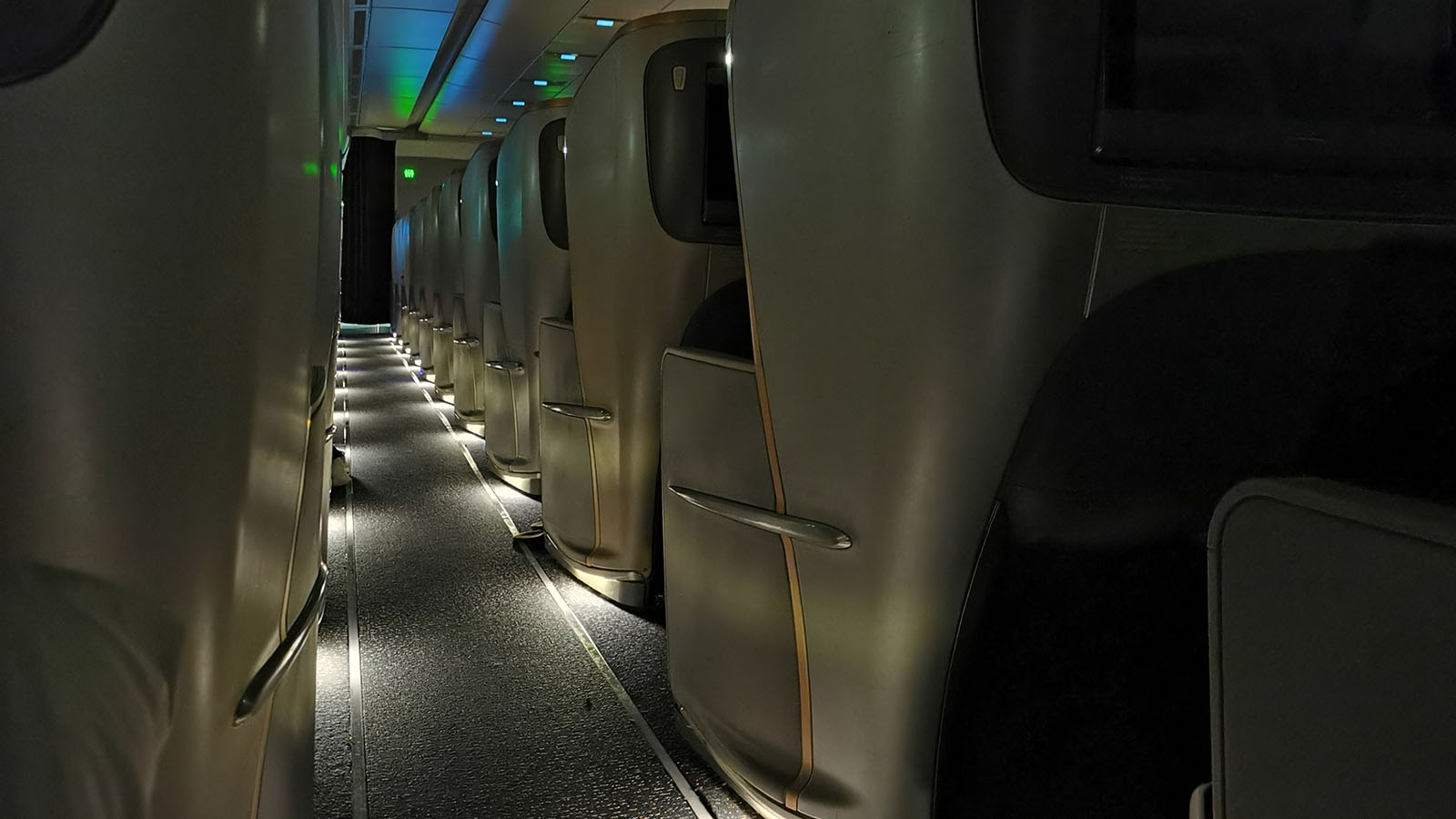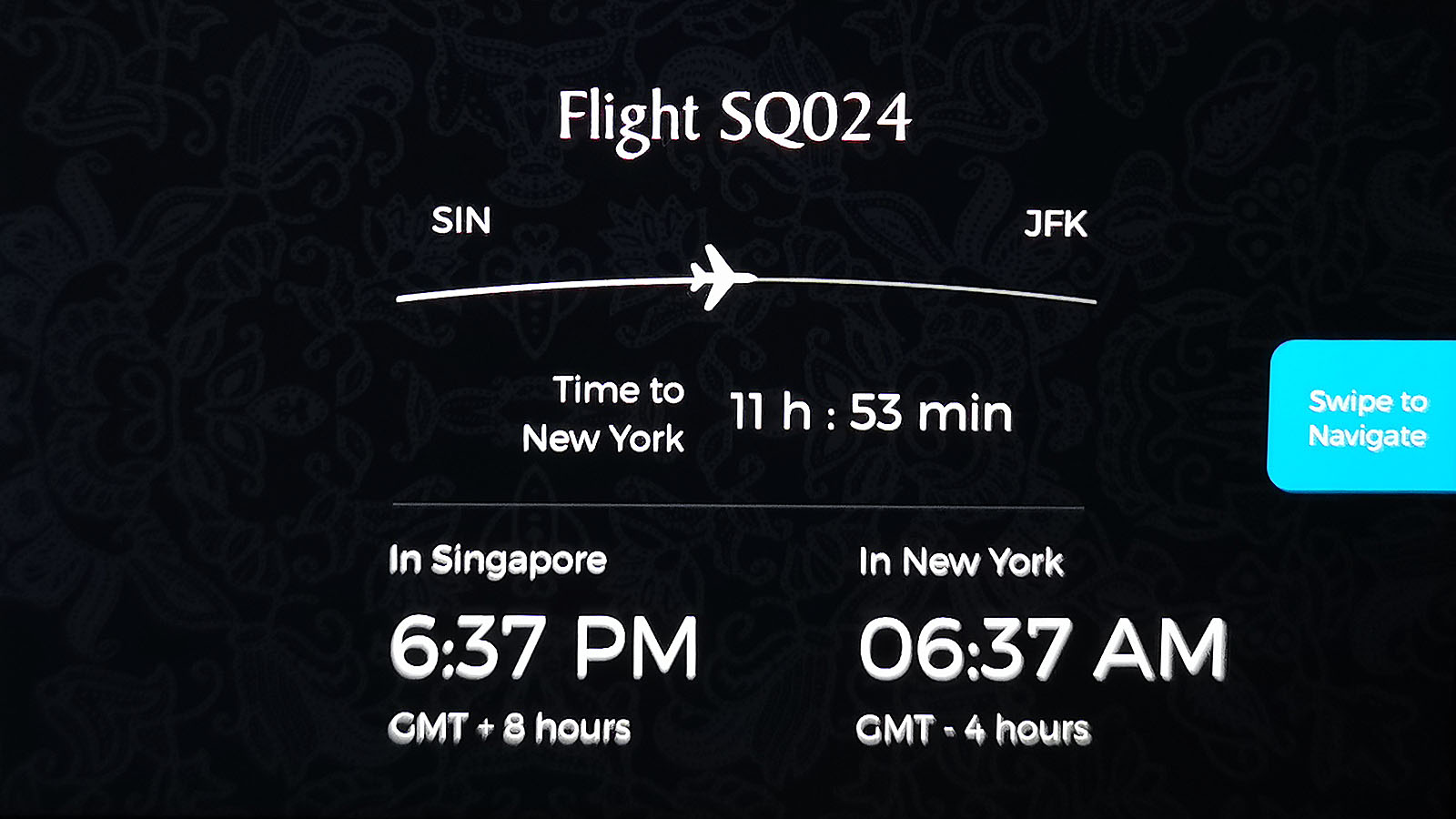 At almost 19 hours from gate to gate, there's time enough for a full night's sleep, a full day's work, and a movie. There's also time to indulge in a cocktail, another sip of Champagne, and after my rest, a barista-made latte.
This journey allows for three separate meals, and Singapore Airlines certainly won't let you go hungry. I start with lunch after take-off. Having used Singapore Airlines' Book the Cook service ahead of time, a delicious lobster thermidor dish finds its way to me. But not before it catches a few envious glances from those nearby.
Later in the flight, I enjoy a simple breakfast after a peaceful rest. Fast-forward to later-later, and I can't help but order Singapore Airlines' signature satay for an early dinner before touching down in New York.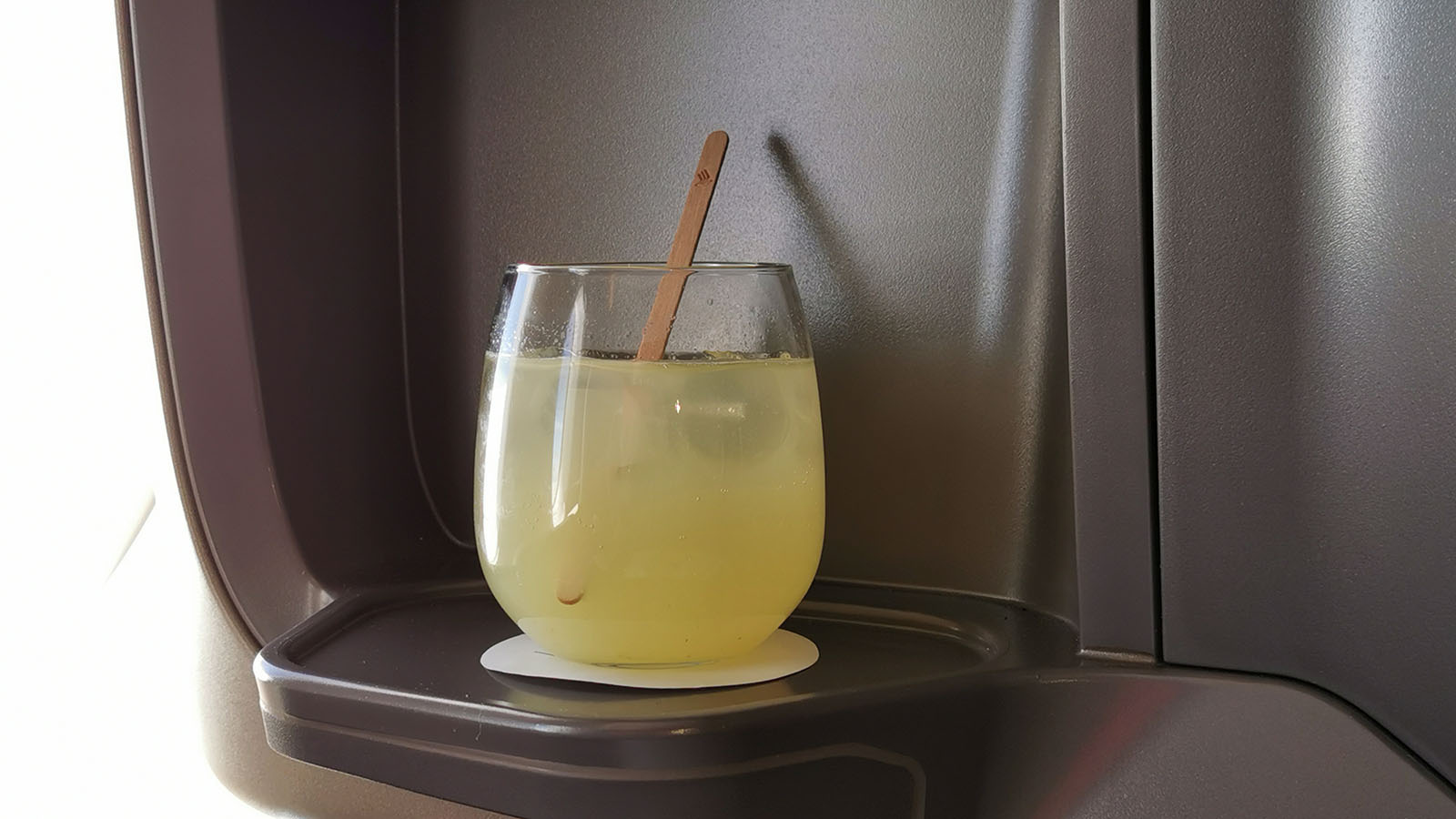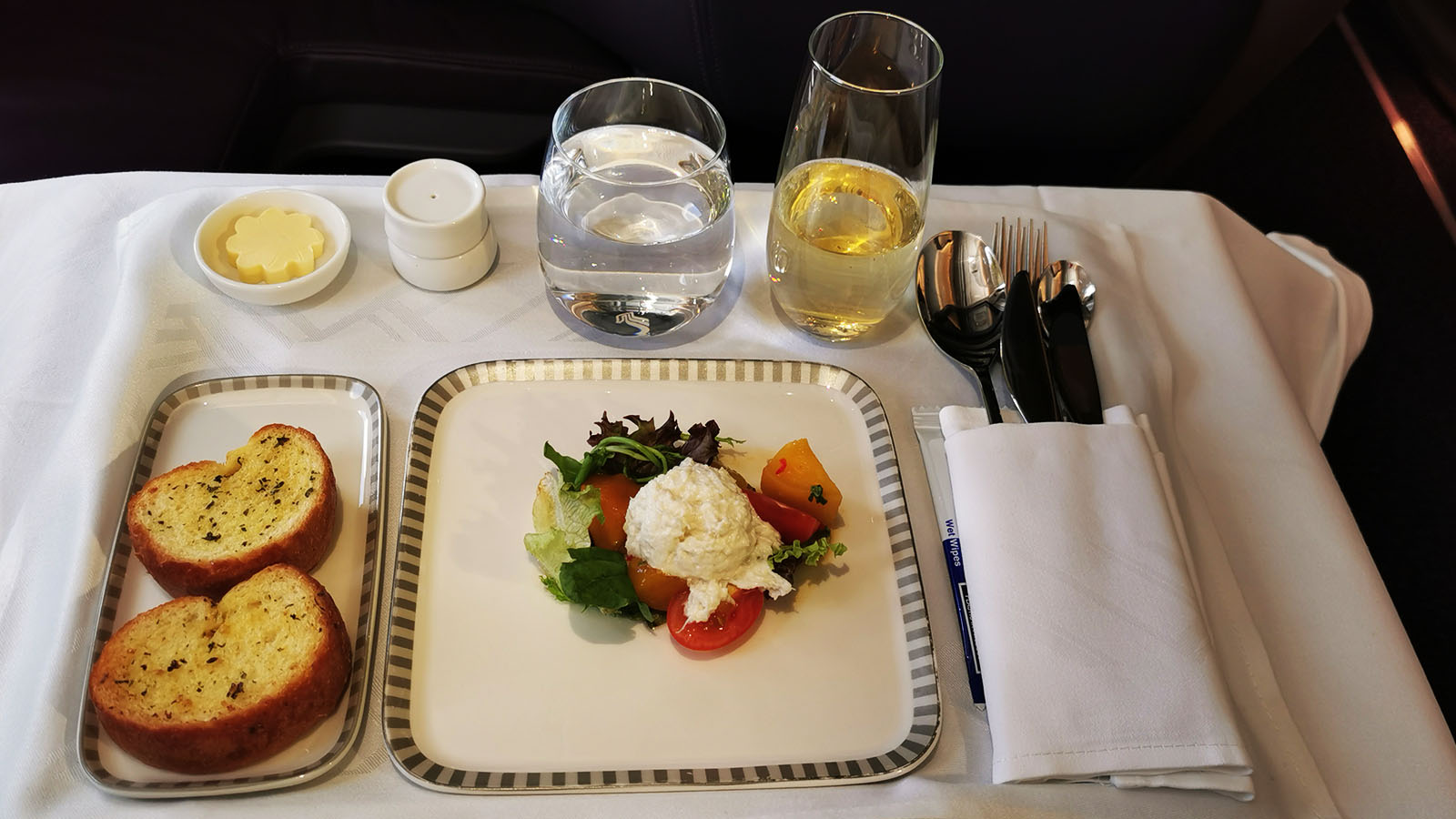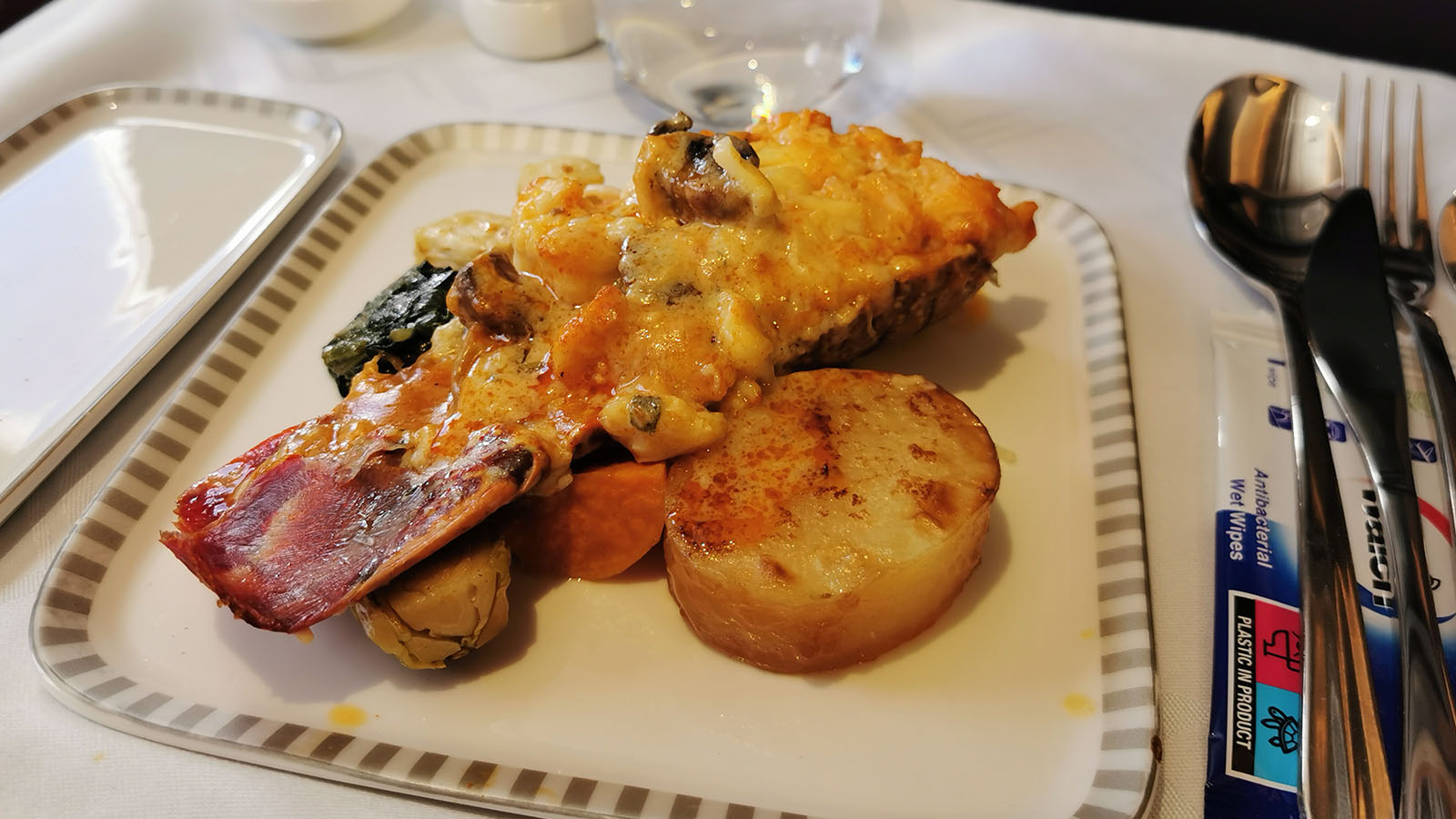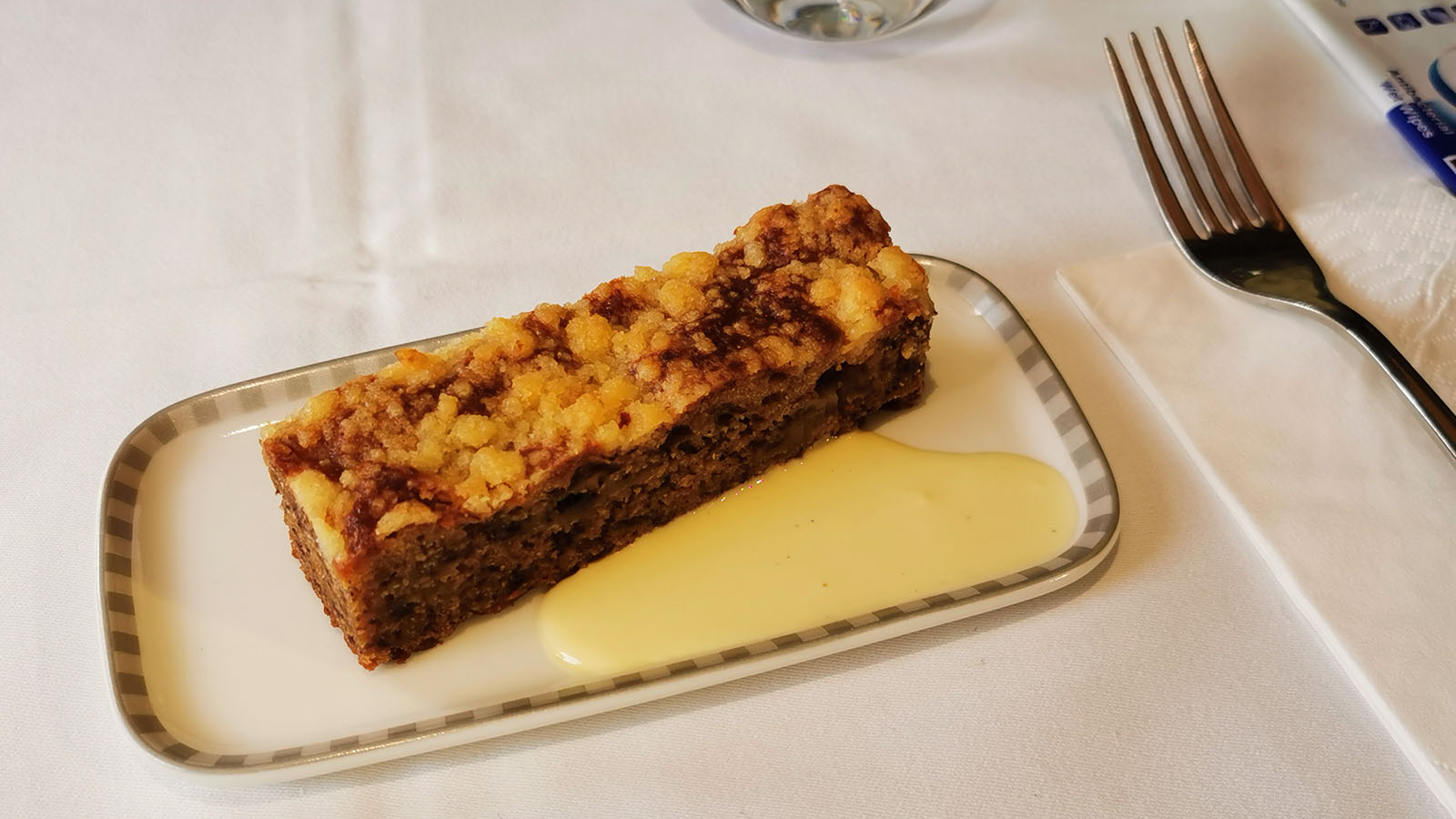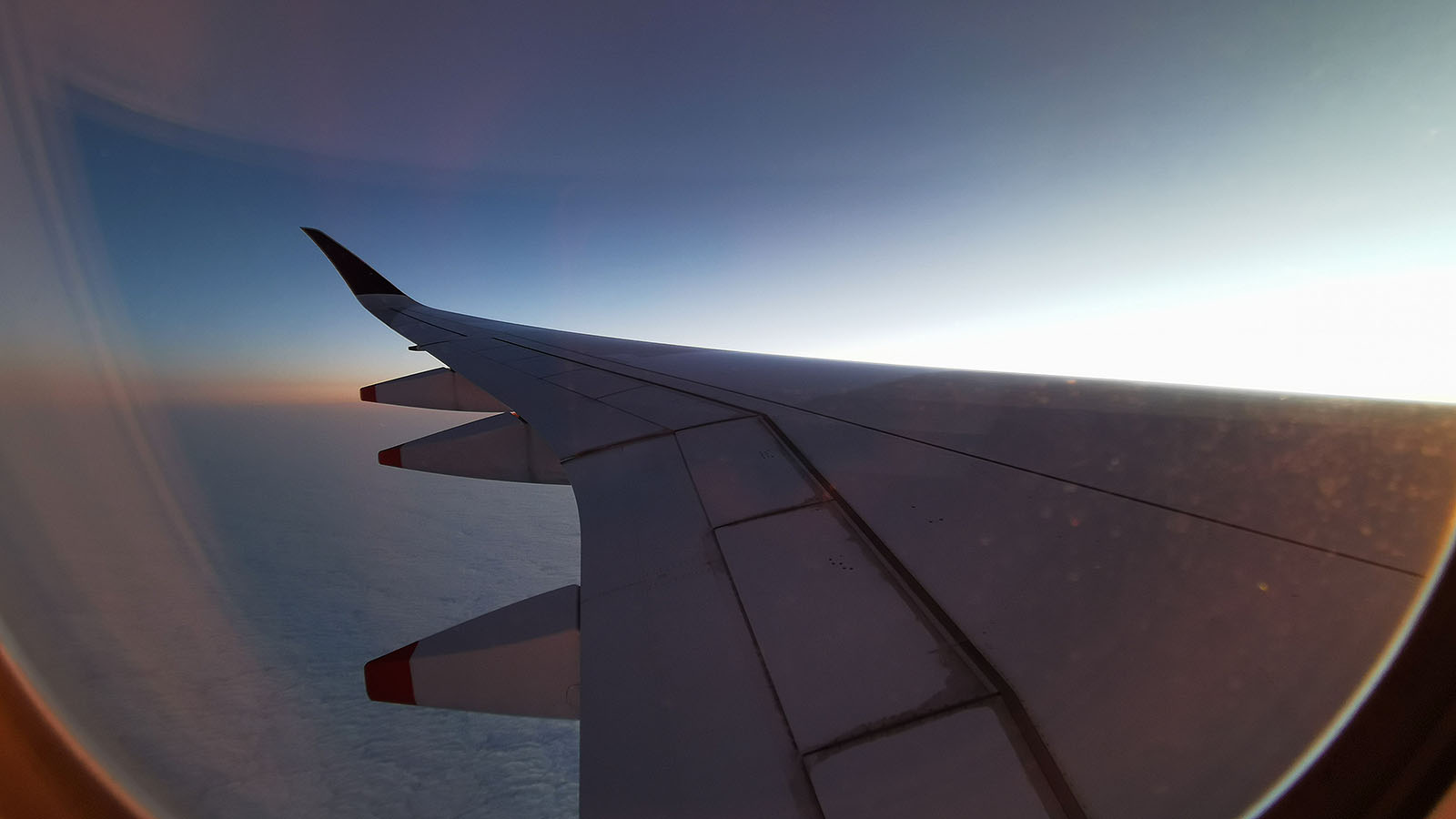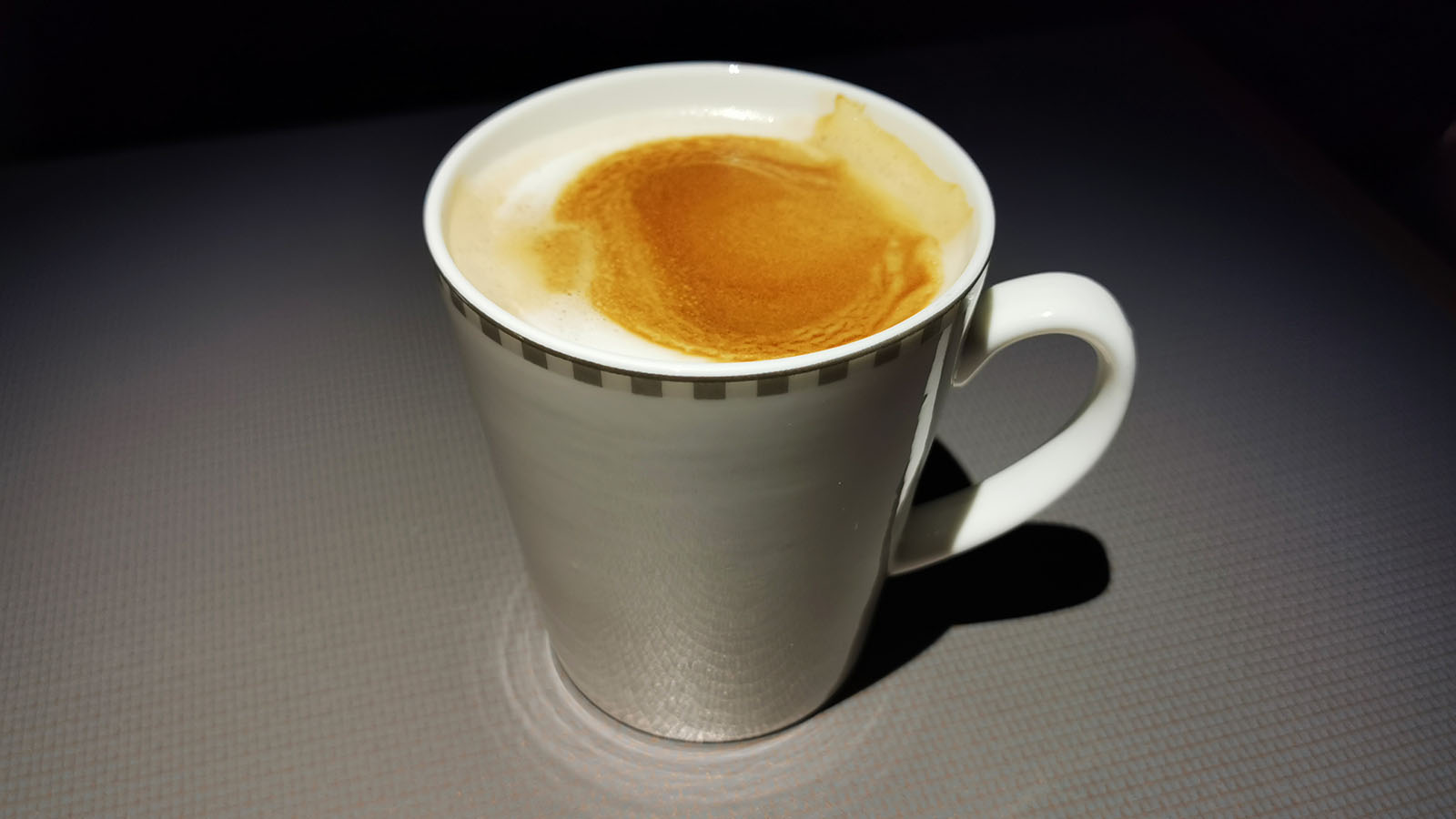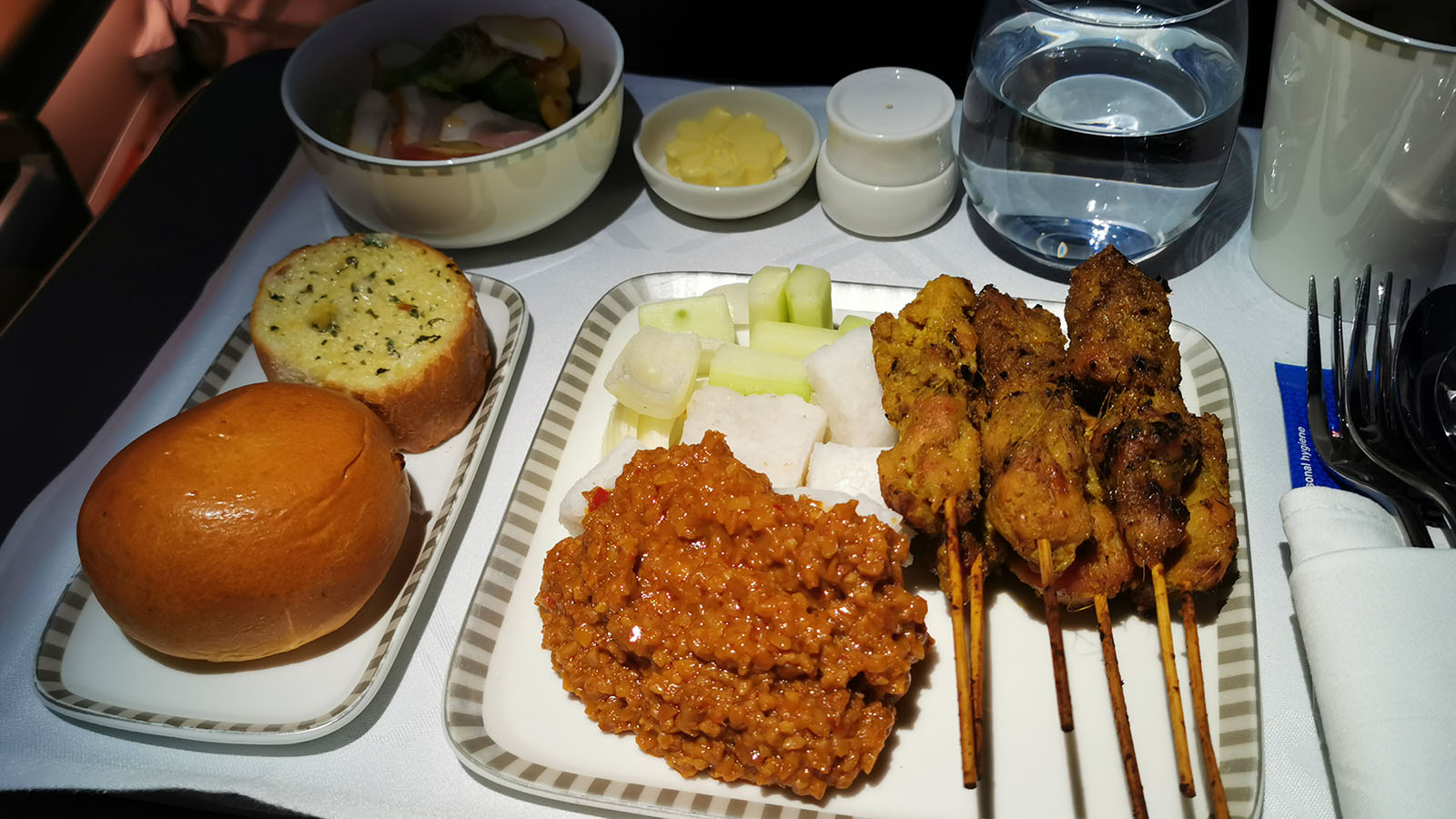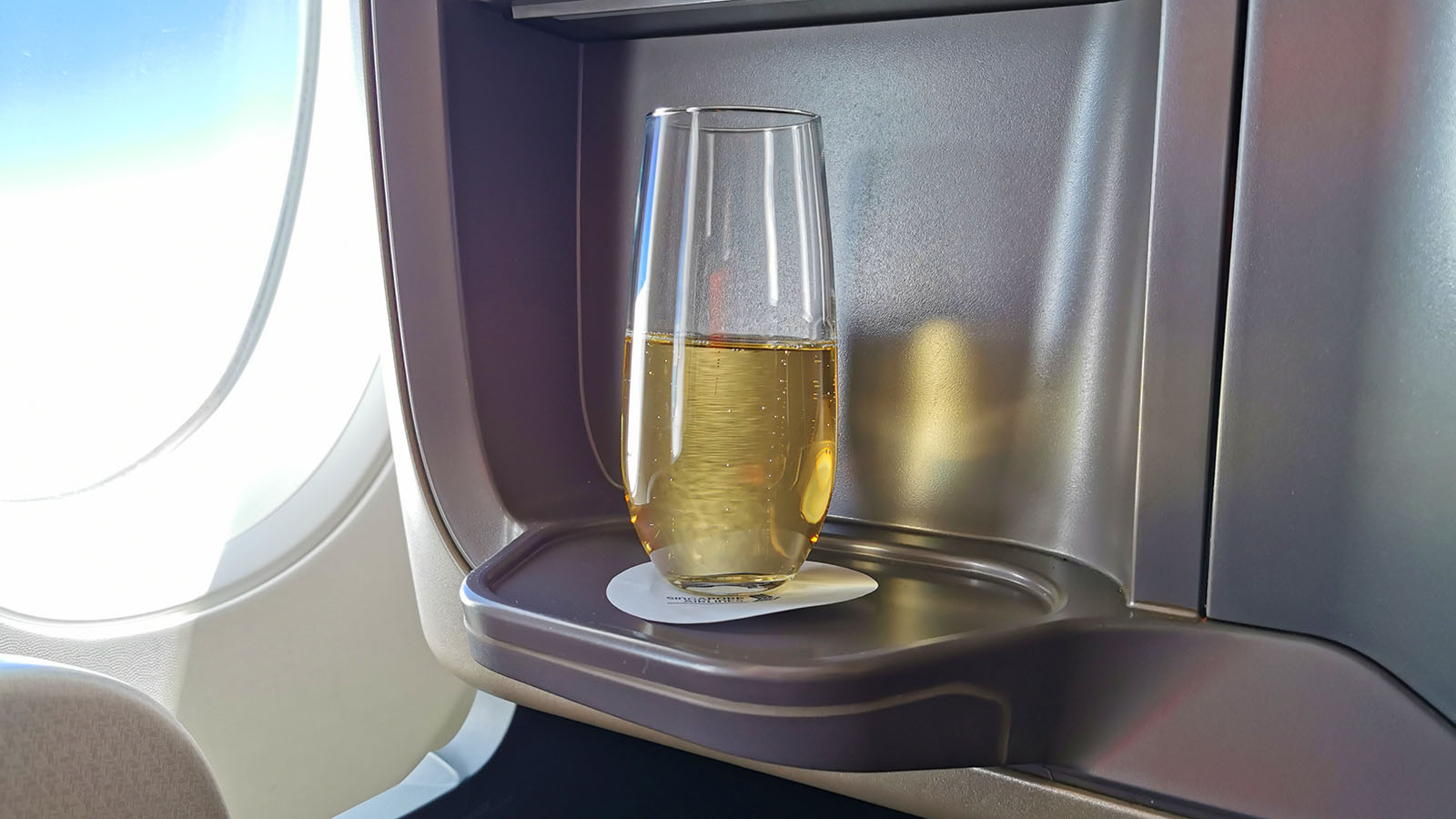 The best thing about this flight is being able to order what I like, when I like. I'm not tied to the airline's default schedule: dining happens when it suits me. And that certainly helps the hours fly by.
After a marathon flight, we arrive. I'd normally dread US passport control, with lines of 1-2 hours commonplace in cities like Los Angeles. But at JFK Airport's Terminal 4, there's literally only one other person in front of me. I'm through to baggage claim before my suitcase even hits the belt.
With an evening arrival in New York, it's then straight to my hotel to check-in for a true night's sleep. I wake up the next day with zero jet lag, bursting with energy to enjoy my visit to the fullest.
I think this Singapore detour should become my 'default' way of travelling to New York. The price is certainly right when spending KrisFlyer miles…
How to earn KrisFlyer miles and book
Speaking of those KrisFlyer miles, you'll need exactly 145,500 of them for this one-way Business Class journey. That includes both flights: Australia to Singapore, and Singapore to New York as an onward connection. Taxes and fees vary slightly between departure cities. From Brisbane, where I flew from, it's just $152.

So how can you earn KrisFlyer miles in Australia? The easiest way is to convert points across from Velocity Frequent Flyer, or a host of credit card points programs. These include Amex Membership Rewards, ANZ Rewards, CBA Awards, NAB Rewards, Westpac Altitude Rewards, Amplify Rewards, Citi Rewards, Diners Club Rewards and HSBC Rewards Plus.
Business owners can also earn points via PayRewards. That's the loyalty program of pay.com.au, and these points can similarly be converted into KrisFlyer miles.
If you already have points in one or more of these programs, you could convert them into KrisFlyer miles. And if you don't, you could earn a generous sign-up bonus by taking out a new credit card.
By successfully applying for an eligible card and meeting its minimum spend criteria, you could then unlock a healthy serve of bonus points. And those bonus points could become KrisFlyer miles, to get you flying up the pointy end. So too could any further points you receive by spending on the card.
KrisFlyer conversion rates
Conversion rates for KrisFlyer miles differ between programs. That is, how many KrisFlyer miles you'll receive in return for your existing reward points.
Here's a rundown of those major Australian partnerships. We've outlined the conversion rate, and to use a simple round figure, how many reward points you'd need to transfer to add 100,000 KrisFlyer miles to your account. Minimum transfer quantities may also apply and can vary between programs.
Rewards program
Conversion rate
= 100,000 KrisFlyer miles
American Express Membership Rewards
2:1
200,000 Membership Rewards points
Amplify Rewards
(St.George, Bank of Melbourne and BankSA)
2:1
200,000 Amplify Points
ANZ Rewards
3:1
300,000 ANZ Rewards points
CBA Awards
3:1
300,000 CBA Awards points
Citi Rewards
3:1 (Gold and Platinum)
2.5:1 (Prestige, Premier and CitiBusiness Gold)
300,000 Citi Rewards points /
250,000 Citi Rewards points
Diners Club Rewards
2:1
200,000 Diners Club Rewards points
HSBC Rewards Plus (Premier cards only)
2:1
200,000 HSBC Rewards points
NAB Rewards
3:1
300,000 NAB Rewards points
PayRewards
2.5:1
250,000 PayRewards Points
Virgin Australia Velocity
1.55:1
155,000 Velocity Points
Westpac Altitude Rewards
3:1
300,000 Altitude Rewards points
And don't forget, all of these programs give you flexibility as to how you use your points. At Point Hacks, we generally recommend that you don't transfer your points across to KrisFlyer until you're ready to book. And in fact, that you don't transfer them until you've checked that you can indeed book using your miles.
Be mindful too that KrisFlyer miles expire three years after they've landed in your account. But many of the programs above have no set points expiry rules, as long as your account remains open and in good standing. (ANZ Rewards is the exception, where you'll generally need to use or transfer your ANZ Rewards points within the following three years after they were earned).
And because KrisFlyer has so many points transfer partnerships, it's even easier to watch your account grow. Converting points across that you may already have on one card – along with those from a new credit card – could get you across the line and into that luxe Business Class cabin sooner.
Tips for booking the world's longest flight using KrisFlyer miles
When you have enough KrisFlyer miles to venture to New York, these tips may help in your search for reward seats:
Try searching for departures from different Australian cities. Also try searching for flights to both New York (JFK) and Newark (EWR) airports, as Singapore Airlines serves both non-stop from Singapore. (As it happens, Singapore to Newark is the world's second longest flight).
You may find better availability around holiday periods, given Singapore-NYC is very popular with business travellers. Plan ahead if you can.
It's easier to find one Business Class seat than a full row for a family of four.
If you can't find a 'Saver' award seat (145,500 KrisFlyer miles), you may be able to book an 'Advantage' award seat instead (but it costs 190,000 KrisFlyer miles).
Depending on your preferred travel dates, you may also be able to 'waitlist' for one of those great Saver seats, should one become available.
Even better, you can search and book flights using KrisFlyer miles on the Singapore Airlines website and mobile app. There's no need to call (or wait on hold) – and you can use the website to check for reward seat availability before you book. And before you convert points from a credit card across to KrisFlyer.
As an alternative, if you have a large stack of Velocity Points, you may also be able to book this itinerary directly through Velocity.
But however you secure your seat, Business Class on the world's longest flight is ready and waiting for you. So what are you waiting for?
To keep up to date with all our favourite hacks – as well as the latest travel news, reviews and guides – don't forget to subscribe to the Point Hacks newsletter. You'll also be the first to read about these great experiences when we jet across the globe in the lap of luxury.
And if you're keen to learn more about my fun-filled trip to the United States, have a listen to this exclusive podcast.
Photography by Chris Chamberlin, who travelled as a guest of Singapore Airlines. The comparison ticket price of $8,036 is based on 50% of a $16,072 return Business Class fare between Brisbane and New York JFK – the best price available for a comparable itinerary around the same travel dates.
Featured deals
Experience Business Class luxury to New York on the world's longest flight
was last modified:
October 11th, 2023
by