BIG is AirAsia's loyalty program. It is useful for those who fly on AirAsia flights which reach over 150 destinations throughout Asia and the pacific.
Aside from flights, BIG points can be earned through using an AirAsia credit card, BIG pay, online shopping, car rentals, competitor program points transfers and a number of online booking systems such as booking.com.
This guide will teach you how to make the most out of the BIG program even if you're thousands of miles away.
How do I join the BIG program?
BIG is free to join and accessible to all nationalities.
Go to the join AirAsia BIG website
Enter your personal details
Choose your communication preferences
How do I earn BIG points?
Although Malaysia-based airline AirAsia is far from Australia, it's freedom flyer program runs in partnership with a number of local and international businesses which makes earning points from afar simple.
BIG program members can earn points through the following:
flying on AirAsia flights
Ad – Scroll down to continue reading.Minimum spend, terms & conditions apply.
How do I redeem BIG points?
This is where the BIG program does things a little differently: when it comes to redeeming points, BIG has a fixed point program. Instead of working on cost, members will instead redeem points based on flight hours.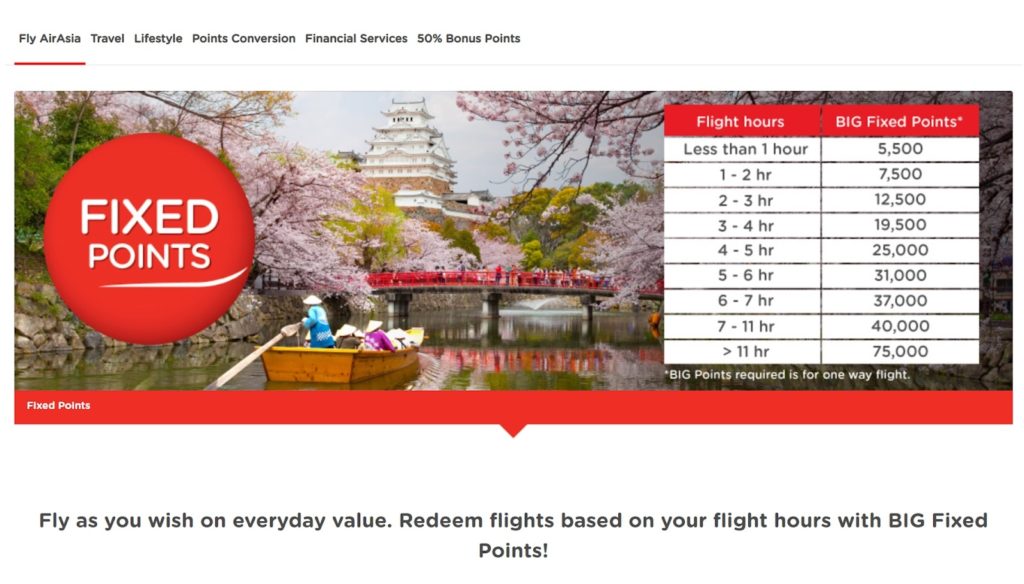 BIG points can be used to redeem rewards through most of the same partner hotels, car rental services and travel operators it offers the opportunity to earn with. Unfortunately, most of these are limited to Malaysia-based business. Redeeming partners include Tune Hotels, Rocketmiles, Kaligo.com, Club Sirocco and, of course, AirAsia.
How do I earn BIG status?
AirAsia's big program has four status levels in total, each is earned through flying:

Standard AirAsia flights Malaysia, Thailand, Indonesia, the Philippines and India each count as one flown sector whereas AirAsia X flights from Malaysia and Thailand count as two flown sectors.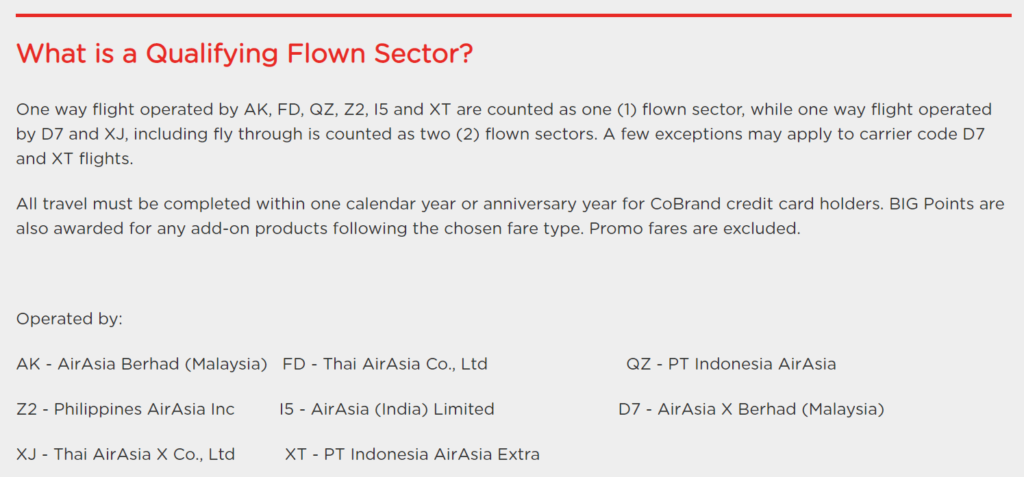 The higher you climb the BIG status ladder, the greater the number of points you can earn per MYR100 equivalent from 200 points as a Red, then 400, 700 and 1,200 points for Gold, Platinum and Black respectively.
BIG has a YouTube video promoting its loyalty program.
How to contact BIG
To get in touch with BIG simply follow these steps:
Summing up
If you find yourself regularly flying through Asia or spending a lot of time in Malaysia then joining AirAsia's BIG program would be ideal. Working in collaboration with a number of local and international partners, the BIG freedom flyer program is free, easy to join and has decent earning potential.
Have you booked with AirAsia recently but need to credit your flight due to COVID-19? Find out more on how to credit flights here.

A beginner's guide to the Air Asia BIG program
was last modified:
May 28th, 2020
by