Although Everday Rewards (a.k.a Woolworths Rewards) is a relatively small program with few partners, Woolworths has branched out to other businesses such as credit cards and insurances, some of which may offer bonus points from time to time.
Here are the type of offers you can expect to get bonus Everday Rewards points from, which could then be used for money off your shop or be transferred to Qantas Points.
Up to 130,000 Everyday Rewards points with BUPA health insurance
Woolworths Everyday Rewards is teaming up with BUPA health insurance to offer up to 130,000 bonus points on new policies (equivalent to $650 off at the checkout or 65,000 Qantas Points).
The actual Everyday Rewards points bonus will vary depending on the annual premium:
Under $1,000: 14,000 points
$1,000 to $1,999: 24,000 points
$2,000 to $2,999: 48,000 points
$3,000 to $3,999: 60,000 points
$4,000 to $4,999: 80,000 points
$5,000 to $5,999: 100,000 points
Over $6,000: 130,000 points
You'll also earn 3x bonus points on fresh fruit and veggies at Woolworths for 60 days after you join BUPA. This offer is valid until 31 January 2021.
20,000 Everyday Rewards points with car insurance
Woolworths has a long-running car insurance offer where new customers can earn 20,000 Everyday Rewards points, equal to $100 off at the checkout or 10,000 Qantas Points.

Use the code 20KR during the quoting process to be eligible. Note that using this code may increase your premium slightly compared to not using the code, but I found the price difference to be minimal. As I personally used this offer, the bonus points credited within the first month of the policy.
Another perk of holding Woolworths car insurance is an extra 10% off your grocery shop once per month.
20,000 Everyday Rewards points with home and contents insurance
Another long-term offer is 20,000 bonus Everyday Rewards points with a Home and Contents Insurance policy (some people have reported that it works with Contents only, but your experience may vary).

Enter the code WOW20K during the quoting process to be eligible. The points are usually credited after 45 days, i.e. midway through your second month of paying premiums. The insurance policy may be able to be cancelled afterwards if you desire.
Woolworths home and contents insurance also gives an extra 10% off your grocery shop once per month.
Woolworths supermarket promotions
Woolworths also has lots of in-supermarket promotions, often offering between 2,000 to 6,000 Everyday Rewards points at a time. These can really stack up, so keep an eye out for them in your emails.
Read more about their supermarket promotions in our guide to earning Everyday Rewards points.
Summing up
Even though Everyday Rewards does not have many partners, Woolworths still manages to offer plenty of opportunities to earn bonus points through promotions. Points can be earned at the supermarket and with some of Woolworths' ancillary products such as car and home/contents insurance.
Recurring shopping offers are the best way to regularly top-up your balance, while offers on insurance will give you a big boost once in a while when you're switching over as a new customer.
Frequently asked questions
How do I earn bonus Everyday Rewards points?
Keep an eye out on your email as that's how many of Woolworth's shopping promotions are released. If you have the Woolworths shopping app, some Rewards-related promotions may appear there too. Make sure to click the 'Activate' button before using a promotion.

Sign-up bonus points are also offered on some products such as insurance. This guide will have the latest details on these offers.
What happens if I forget my Everyday Rewards card?
If you forgot your Everyday Rewards card while shopping and haven't got it stored in Apple Wallet or Google Play, try downloading the Everyday Rewards app and logging in. It will display a barcode you can scan. It's best to do this if you're chasing a bonus offer.

Alternatively, you can give the Everyday Rewards team a call at 1300 101 234 within 7 days of purchase to have the base points of your shop added to your account as a once-off. Note that only the base points from your purchase will be added, no bonus points from any eligible offers on your account will be added. 
How much are Everyday Rewards points worth?
It's hard to pin down a value for Everyday Rewards points, as that depends on what you use them for. As a base number, 2,000 Everyday Rewards points is equal to $10 off at Woolworths, so that's 0.5 cents a point.

If you had 16,000 Woolworths Rewards points and converted it to 8,000 Qantas Points and then used those points to redeem a short regional flight normally worth $250, then that is theoretically 1.6 cents per Everyday Rewards point.

Since 16,000 Everyday Rewards points are worth $80 at the supermarket, if you can instead redeem it for a short Qantas flight costing more than $80 (which most flights do usually), then you'll be ahead!
Featured image courtesy of Woolworths Rewards.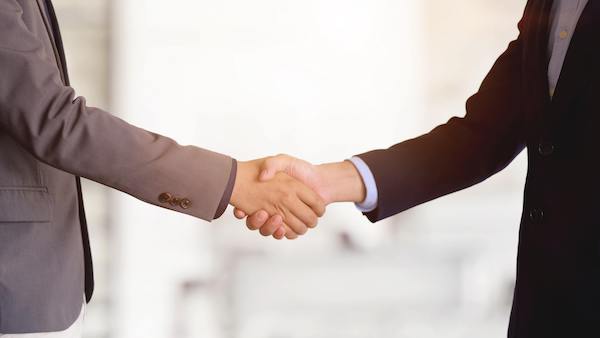 This content contains affiliate links from which Point Hacks may earn commissions from transactions generated from new customers, bookings and general enquiries
Find out more here
The latest bonus points promotions from Everyday Rewards
was last modified:
September 2nd, 2020
by
The latest bonus points promotions from Everyday Rewards
was last modified:
September 2nd, 2020
by