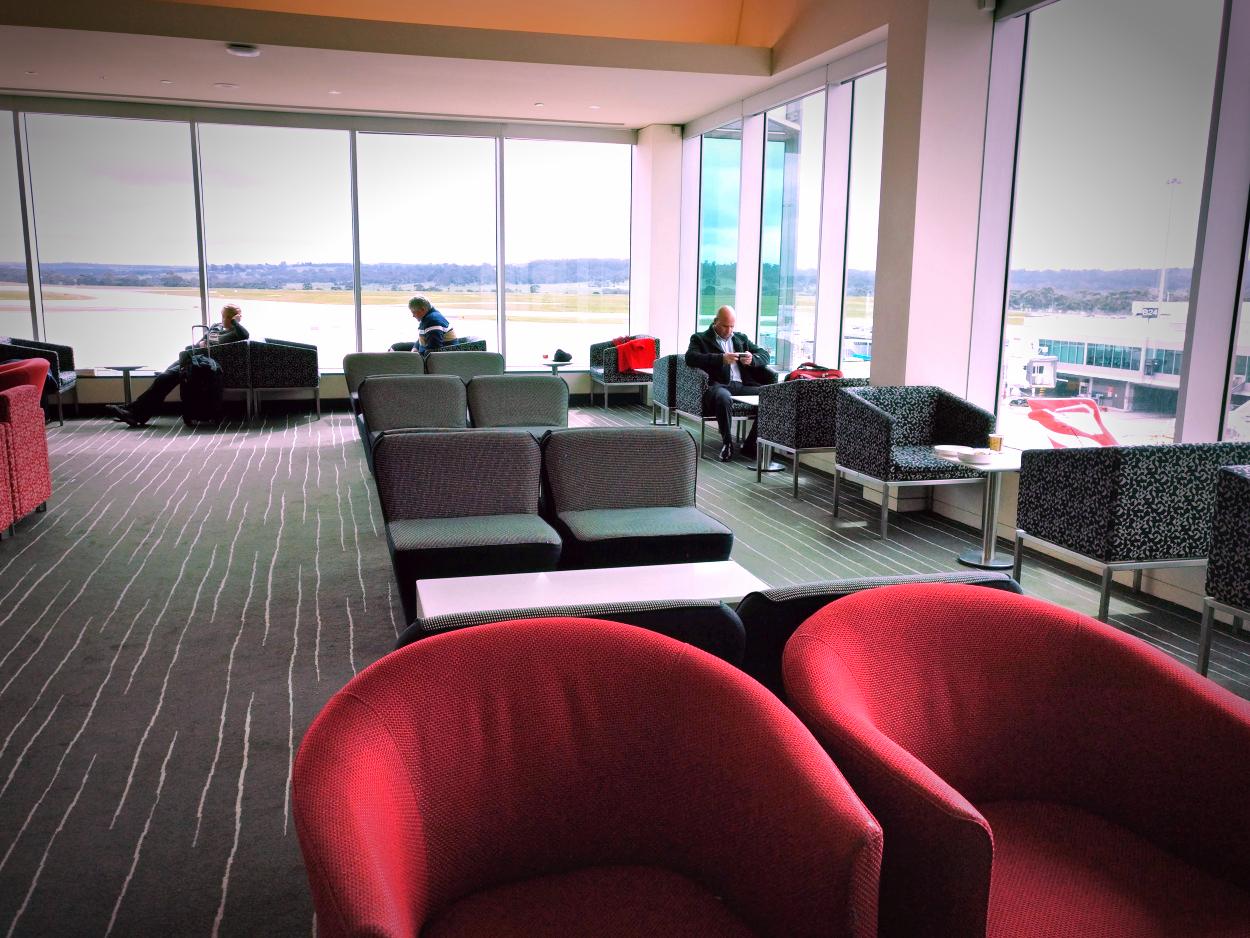 Melbourne's Qantas Club is the go-to lounge for many of Qantas' frequent flyers and lounge members plus their guests.
Update: This lounge is currently undergoing renovations and is slated to open on 30 May 2018.
Lounge Location and Details
The Qantas Club is located in the T1 domestic terminal at Melbourne Tullamarine Airport. After clearing security, head right until you come across the combined lounge entrance.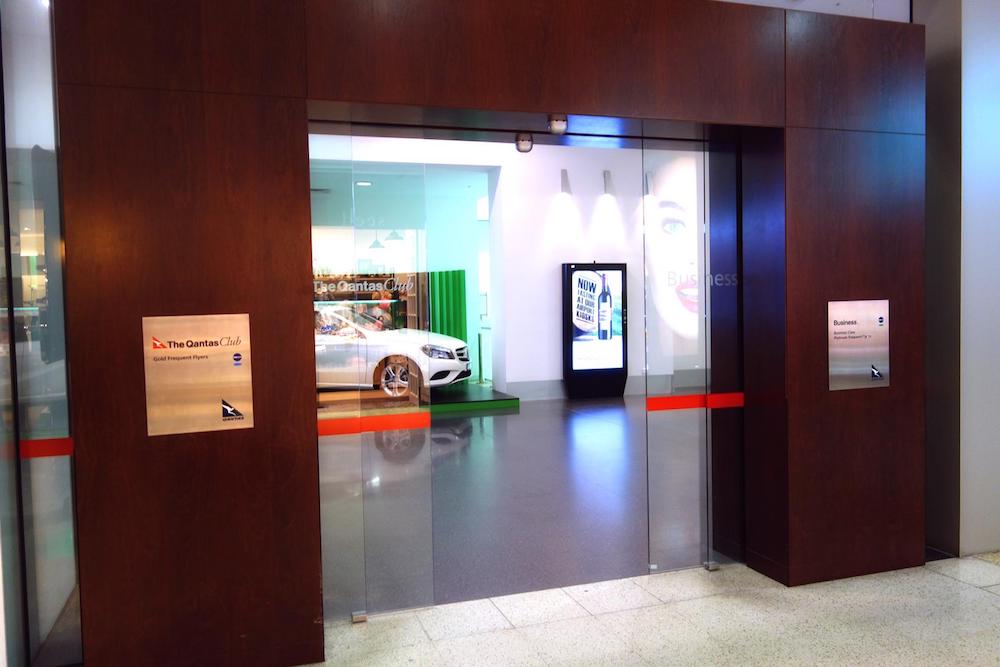 There are self check-in machines in the walkway leading to the lounge.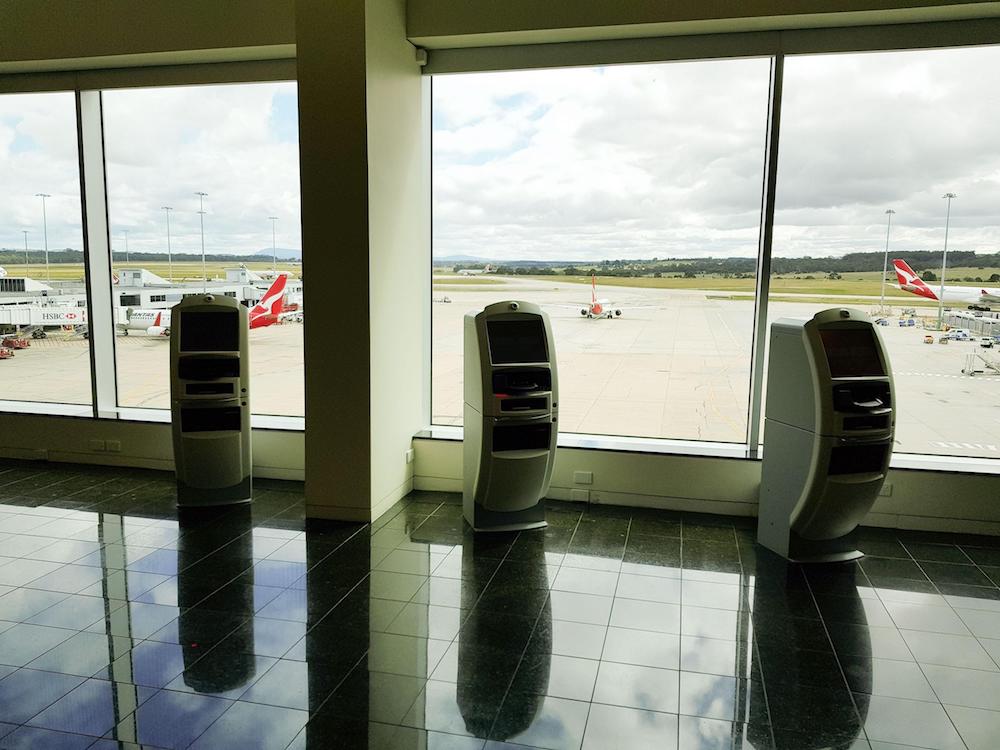 On your right is an innocuous looking door which leads to the Chairman's Lounge. However, you'll probably have to head left to the Qantas Club reception desk instead, seen reflected in the picture below.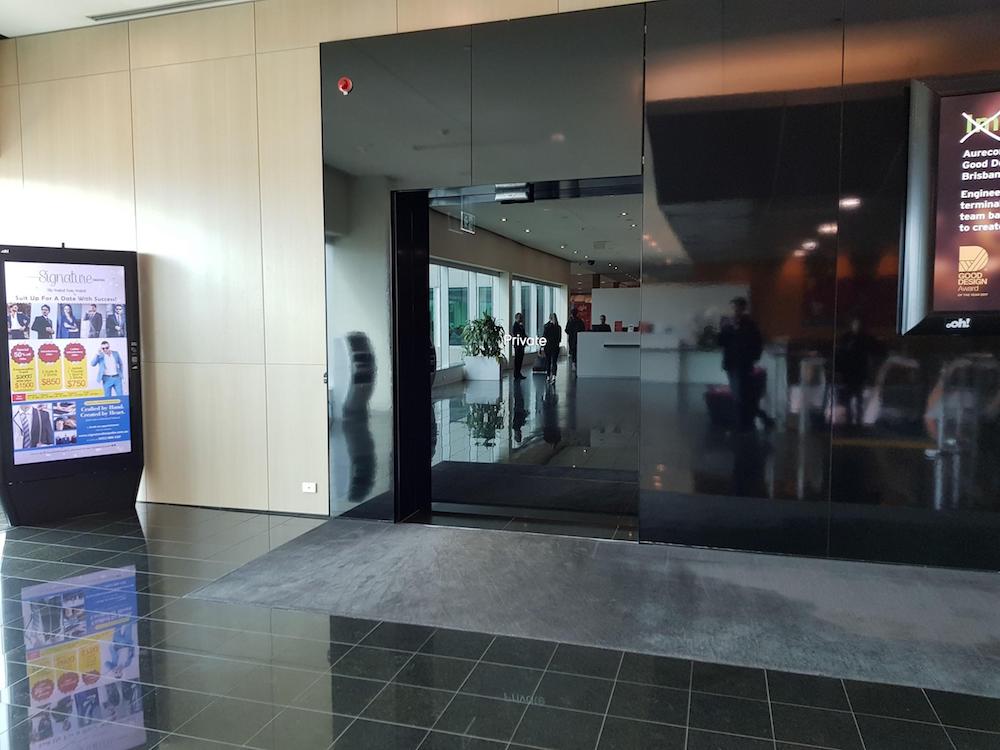 Lounge Features
The first thing you'll notice as you walk in is a news agency kiosk within the lounge—useful for last-minute supplies and gifts.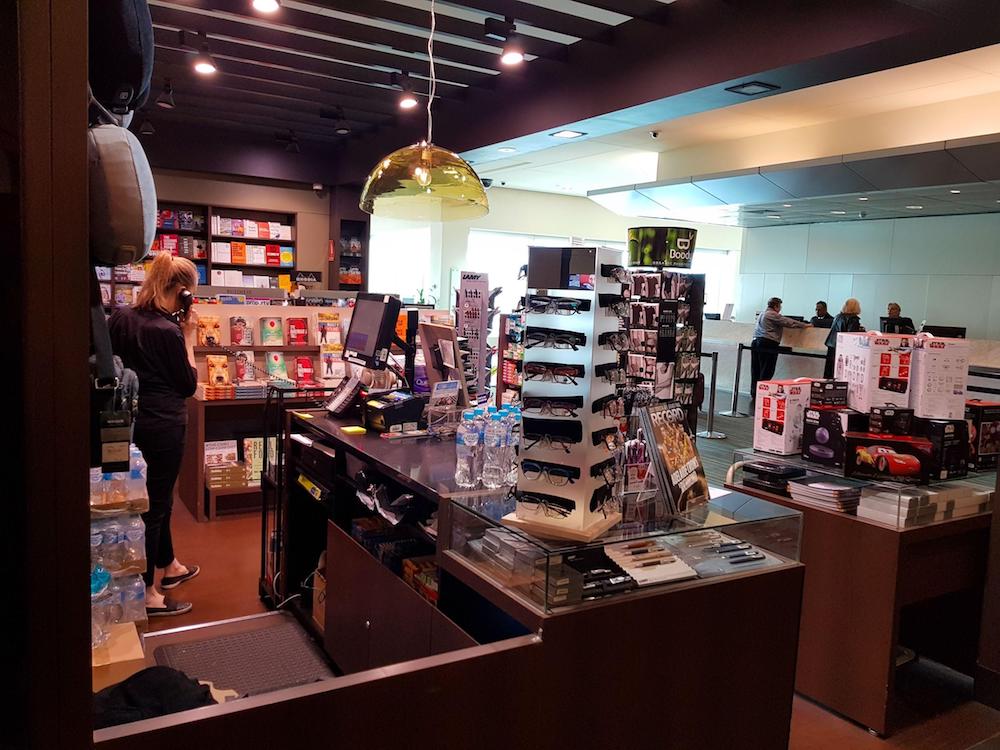 Right after the kiosk is one of a few high-capacity seating areas. It can get very busy during peak periods (to the point of standing room only) and often there will be lots of used plates and glasses left lying around.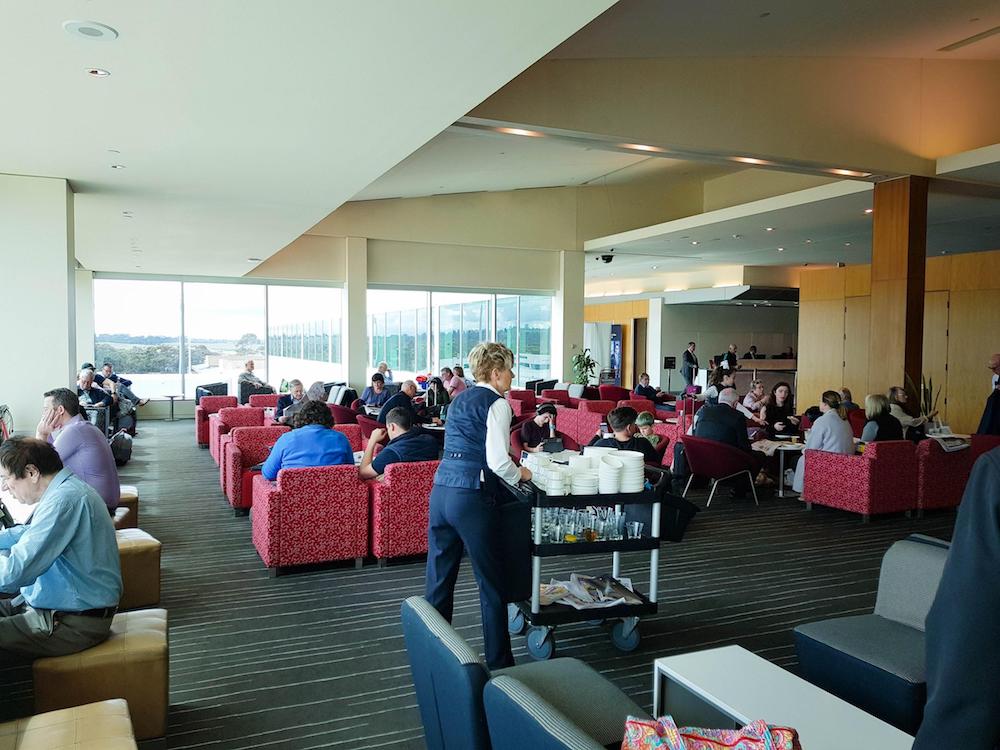 The Qantas Club currently shares the windows and tarmac view with the neighbouring Business Lounge, although after the renovations, the Business Lounge will take over this area, leaving the new Qantas Club without any interesting views at all.
Further in the lounge is the main dining and bar area. A mix of long tables and cocktail tables enable guests to eat and work comfortably. These tend to be where the bulk of the power ports are found.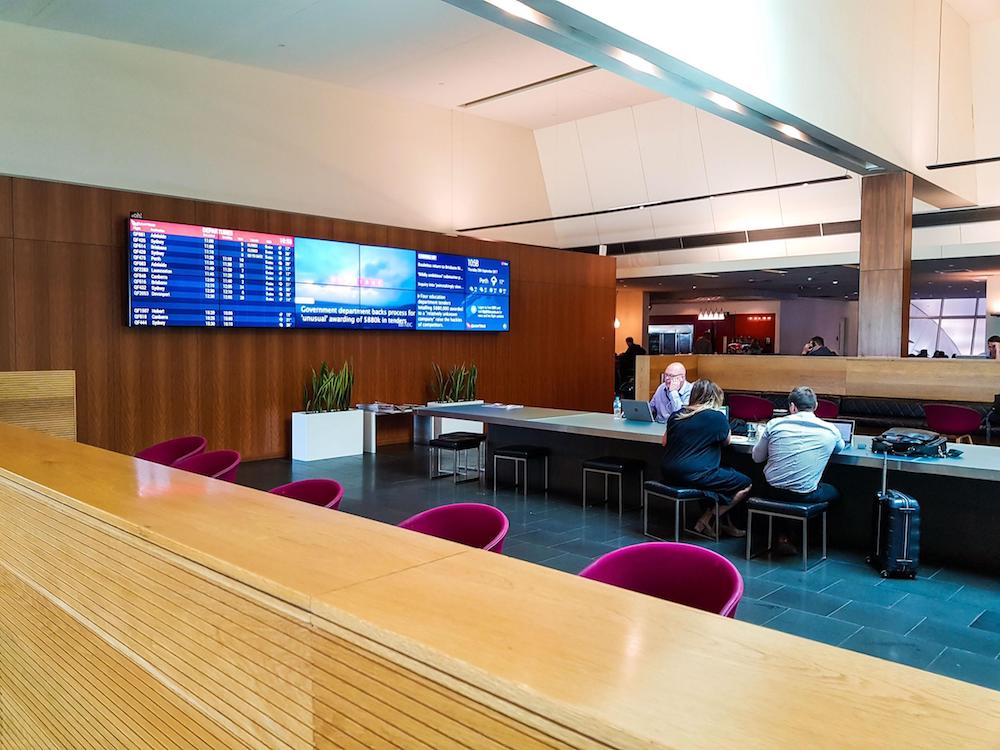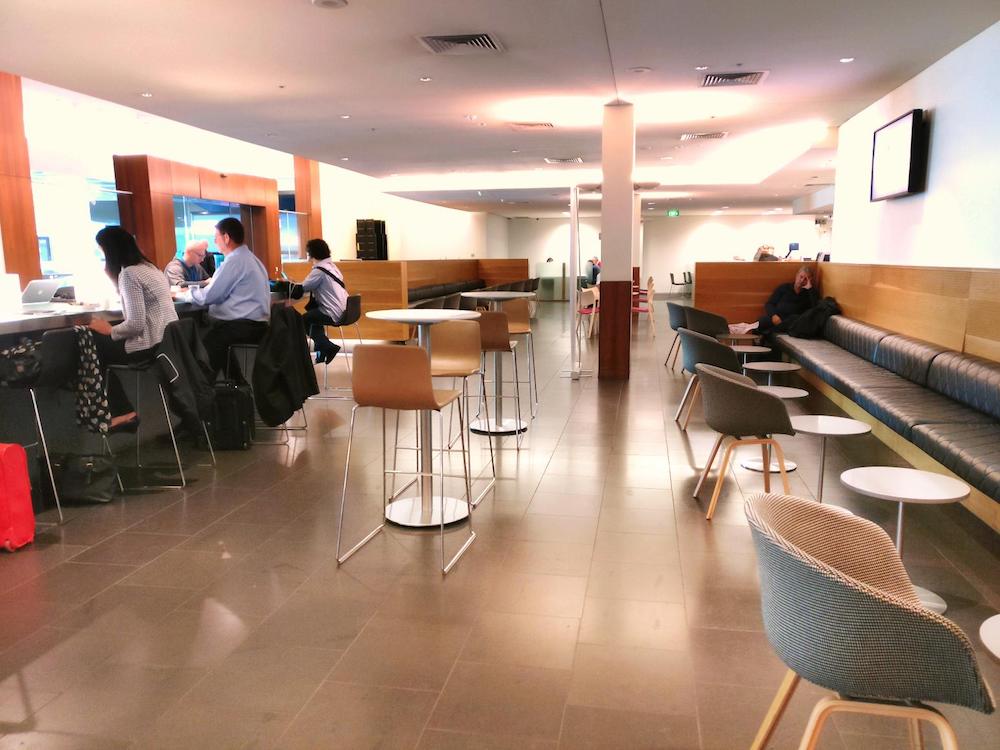 Further into the lounge are additional high-density seating areas, both near the windows and towards to the check-in hall side.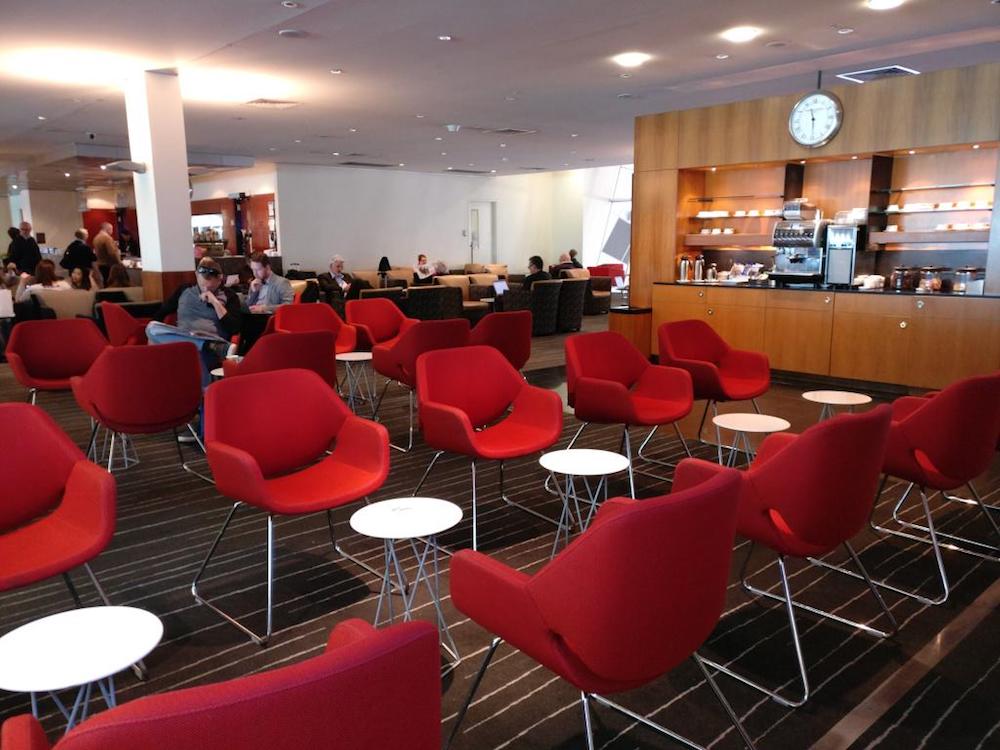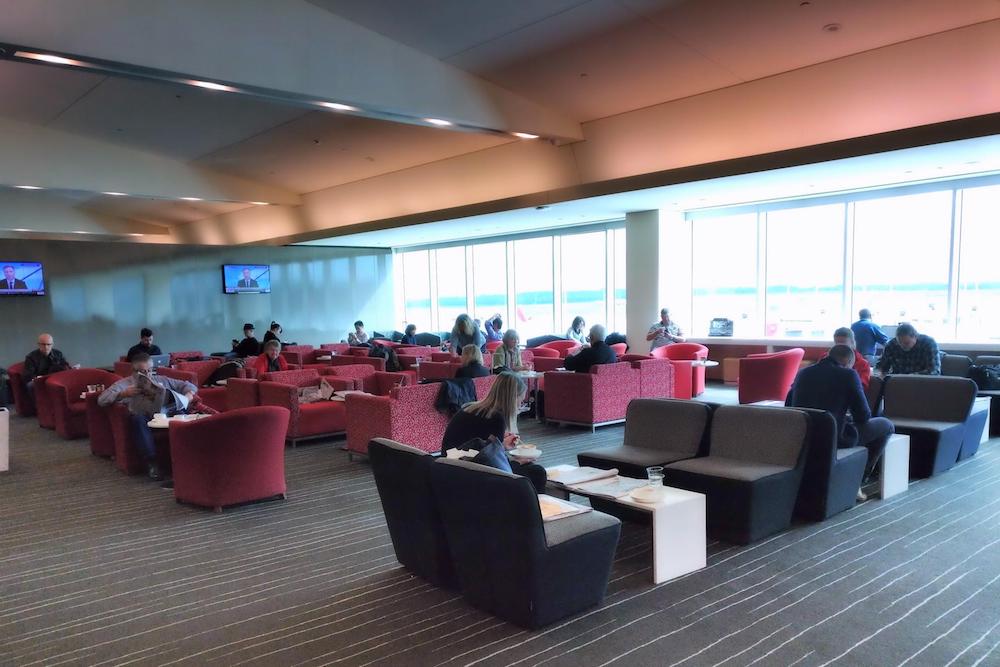 Other useful areas include a kids' zone and a business centre with wireless printing.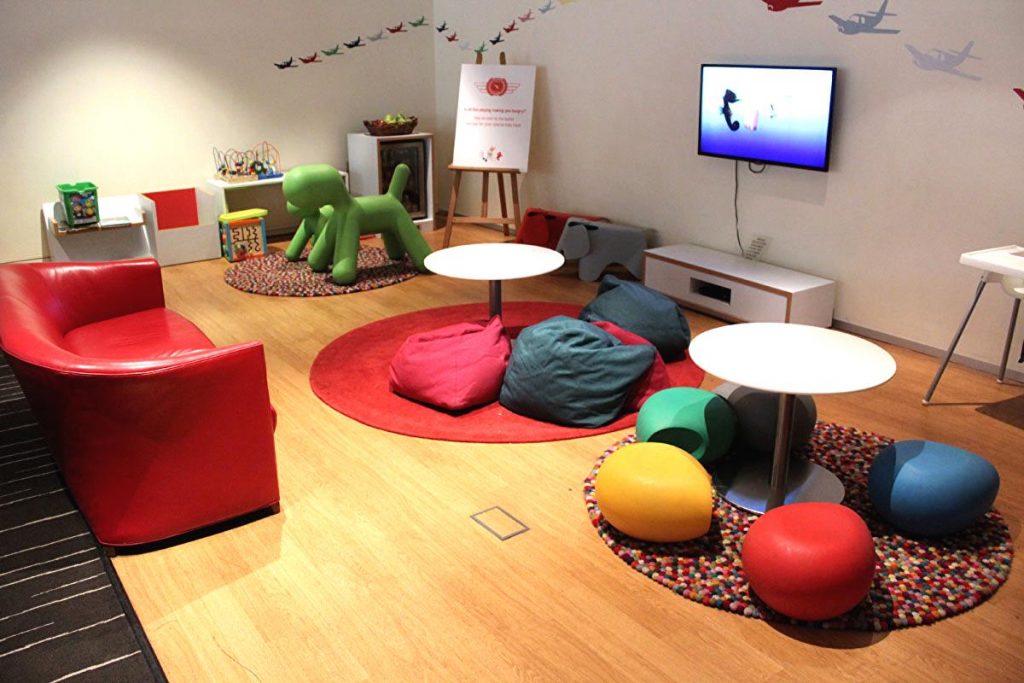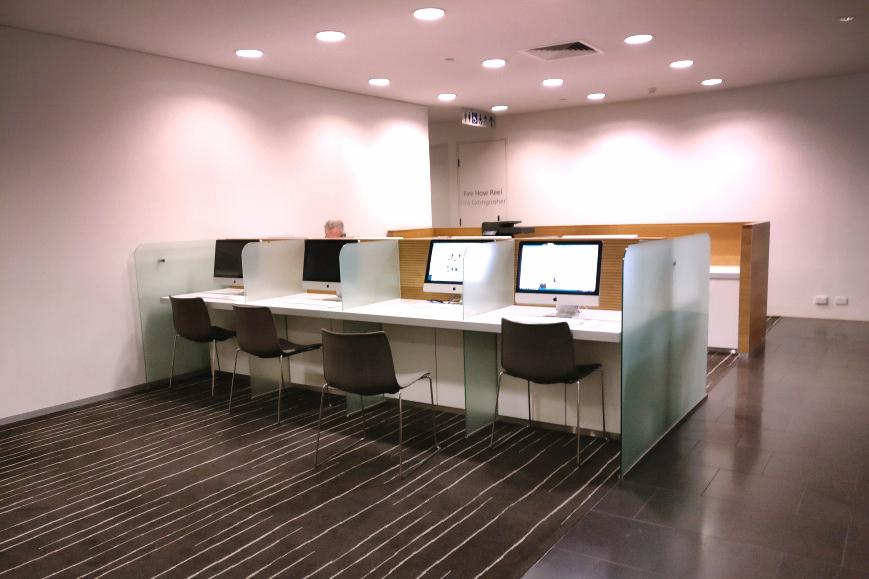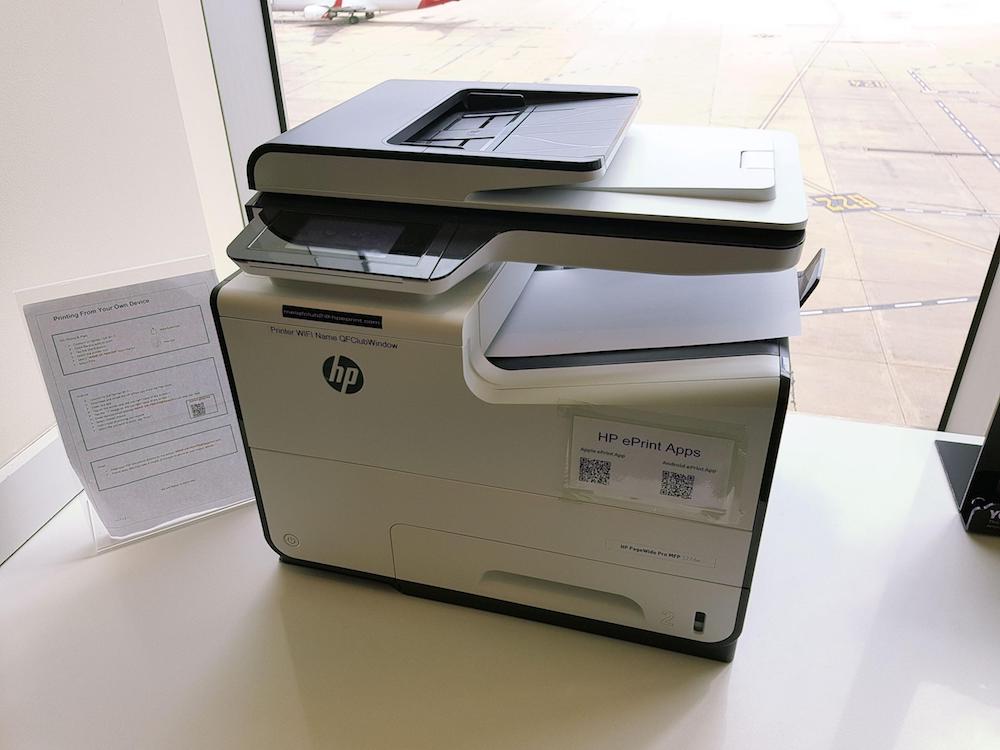 Finally, magazine racks and newspapers can be found scattered around for your reading pleasure. Qantas used to partner with Pressreader for digital reading content in the lounges and onboard, however, this has since been discontinued.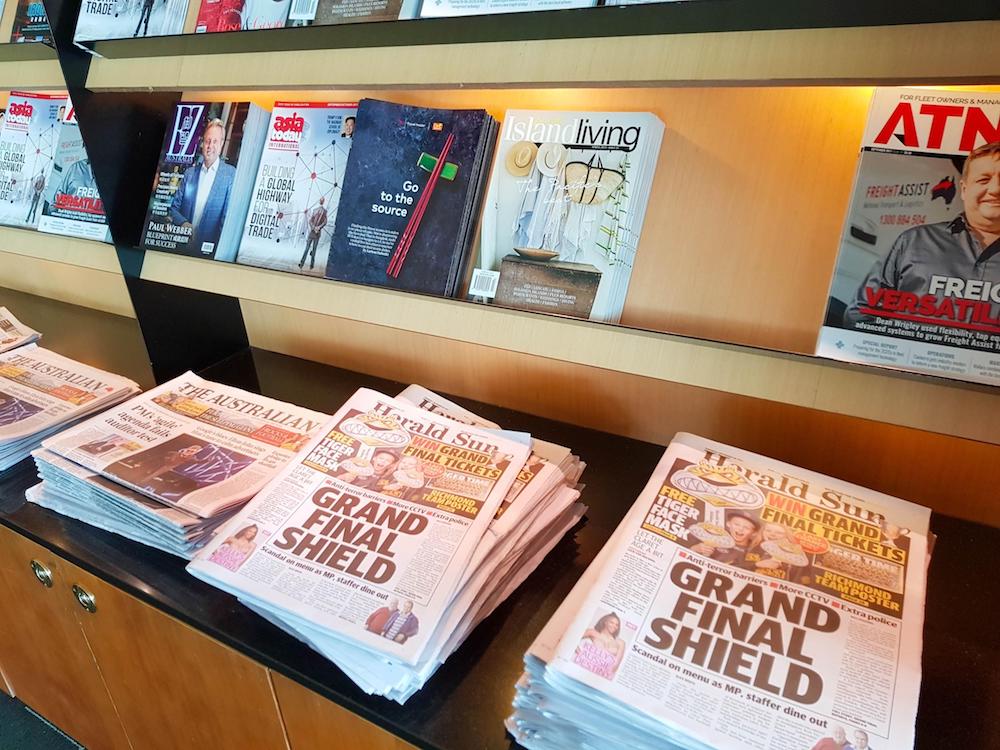 Food & Drink
There's always a buffet spread available, usually tailored to 'breakfast' and then 'all-day dining'. Breakfast options tend to be simple, in the form pancakes and other continental breakfast items. There is usually not a special hot dish, unlike in the Business Lounge.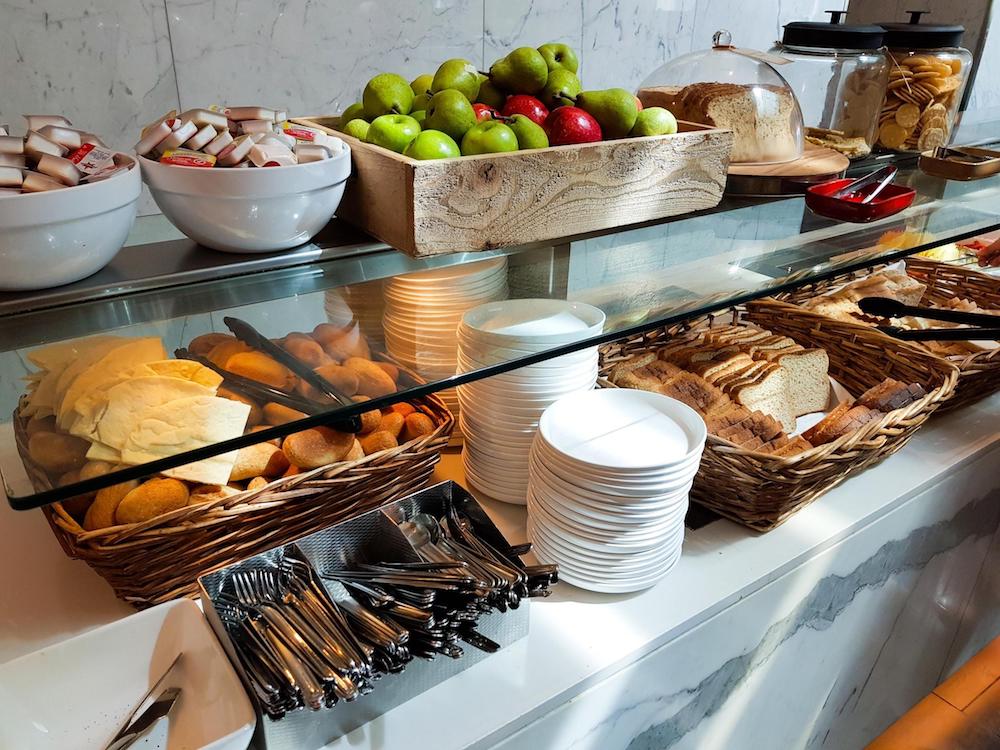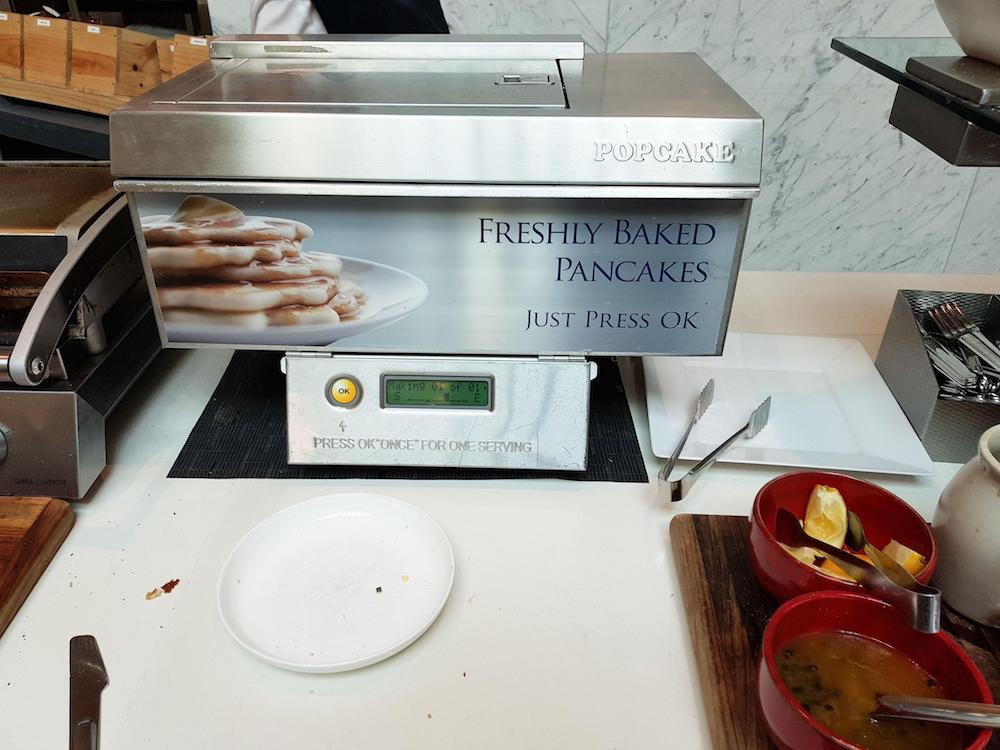 Around 10:30am, the setup changes to salads, soups and other light refreshment options.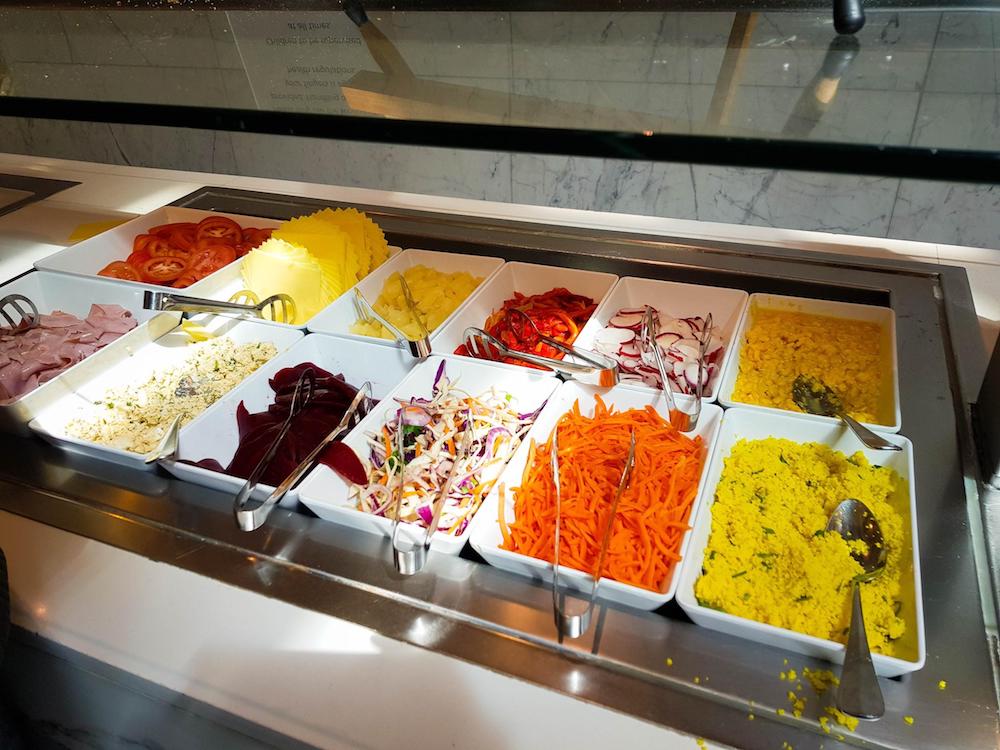 Barista coffee and tea is available, as well as automatic coffee machines. If you are using the barista service, you can use an app called Skip to pre-order your drink and pick it up when you arrive. This would be handy during the morning rush, for example.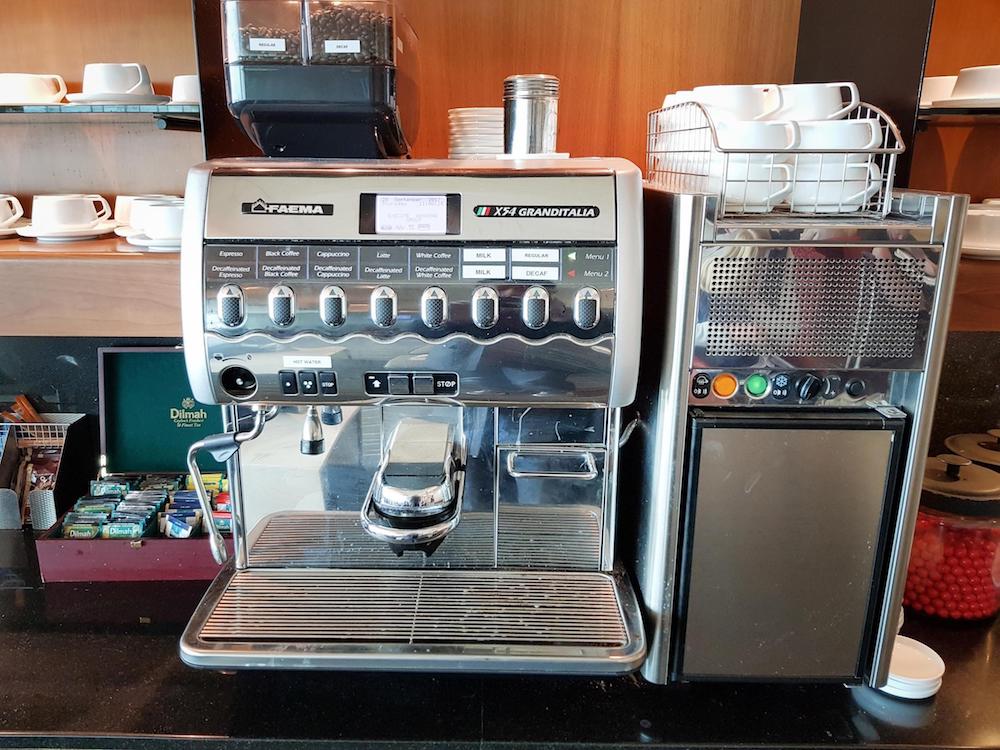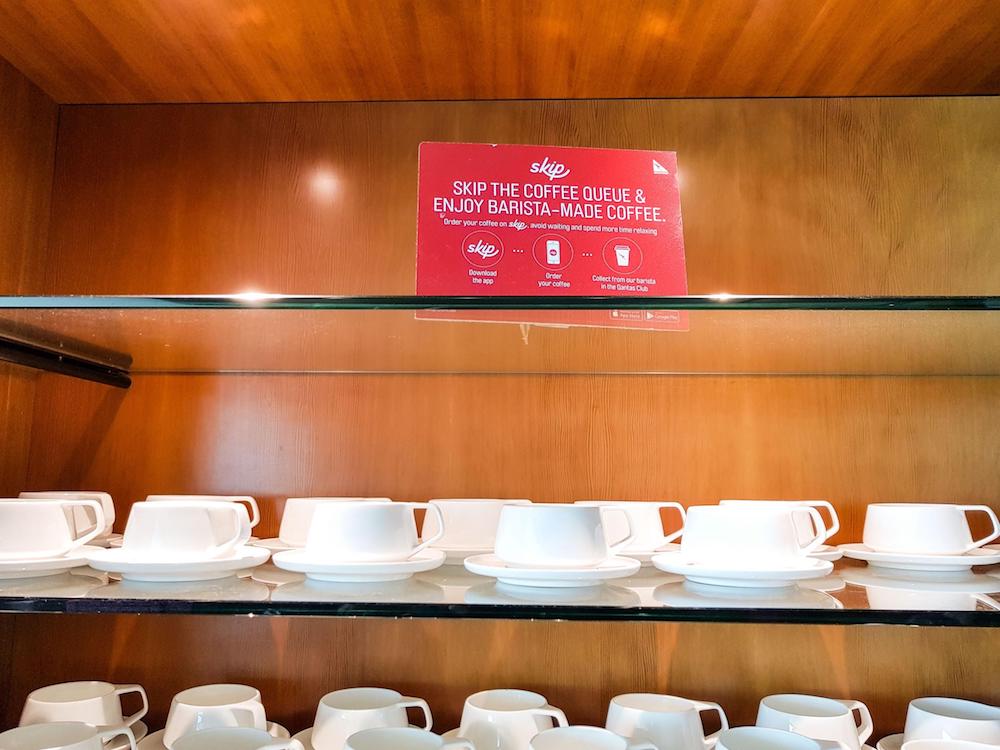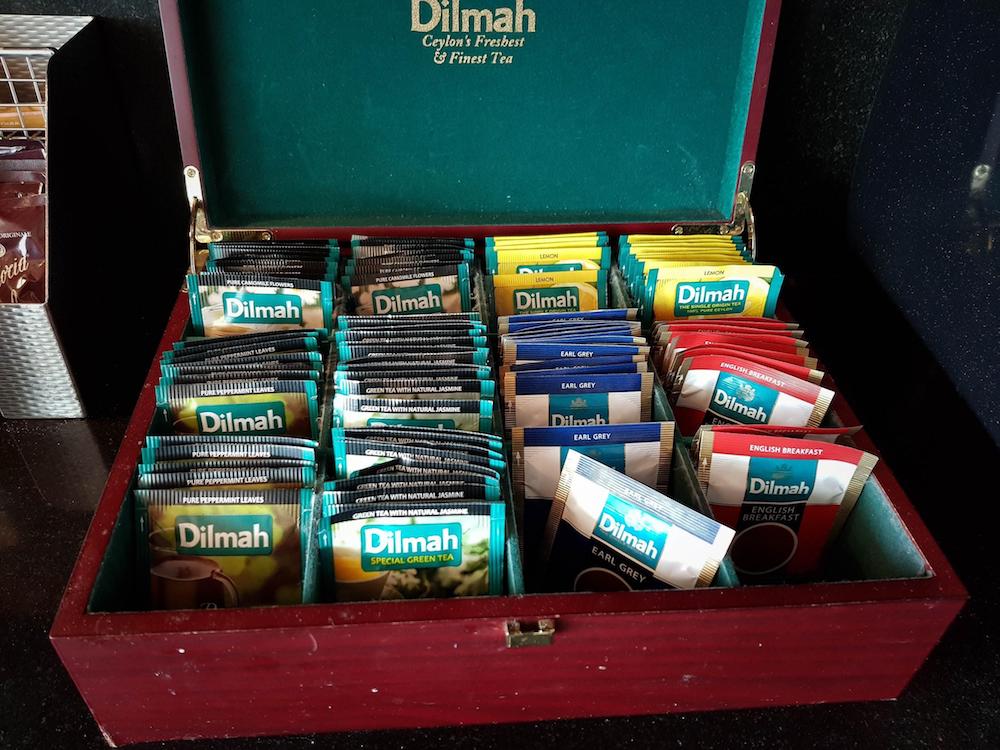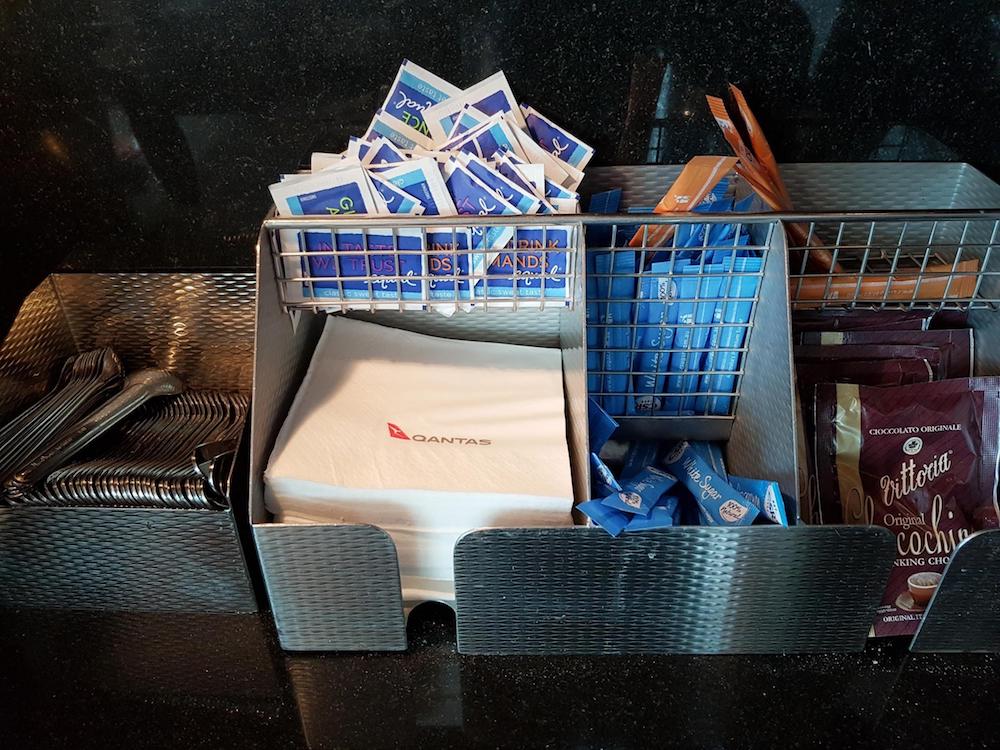 Serviettes with updated Qantas branding
The bar opens at midday with a selection of tap and bottled beers, wines and spirits.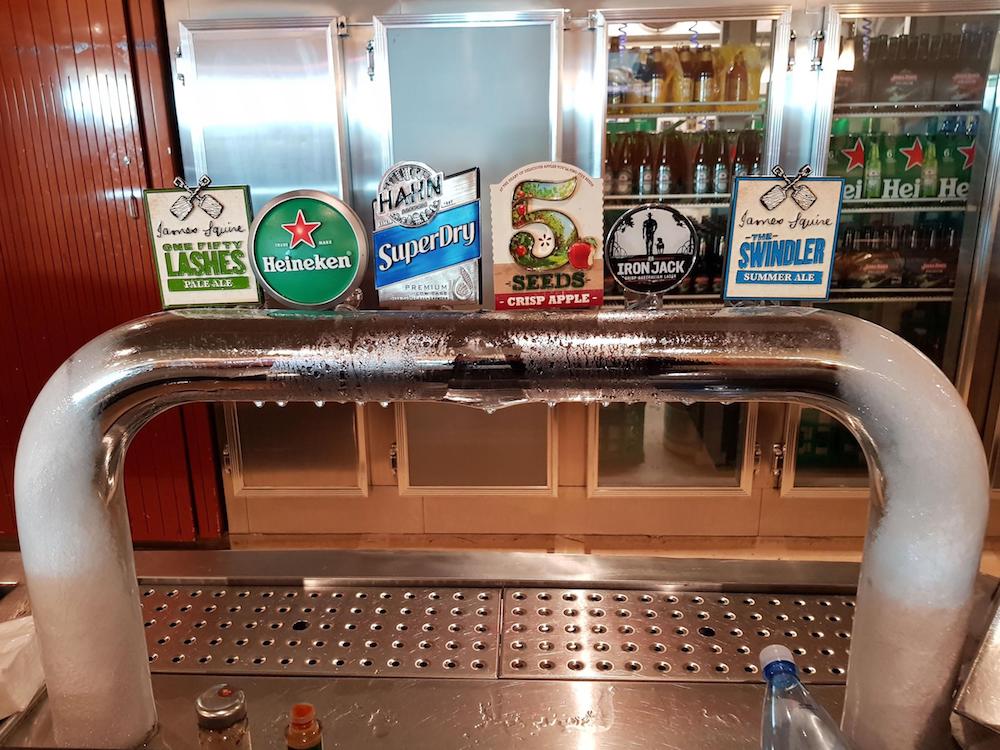 There are also some fruit-infused waters, which don't disappoint. Self-serve soft drink fountains are available as usual.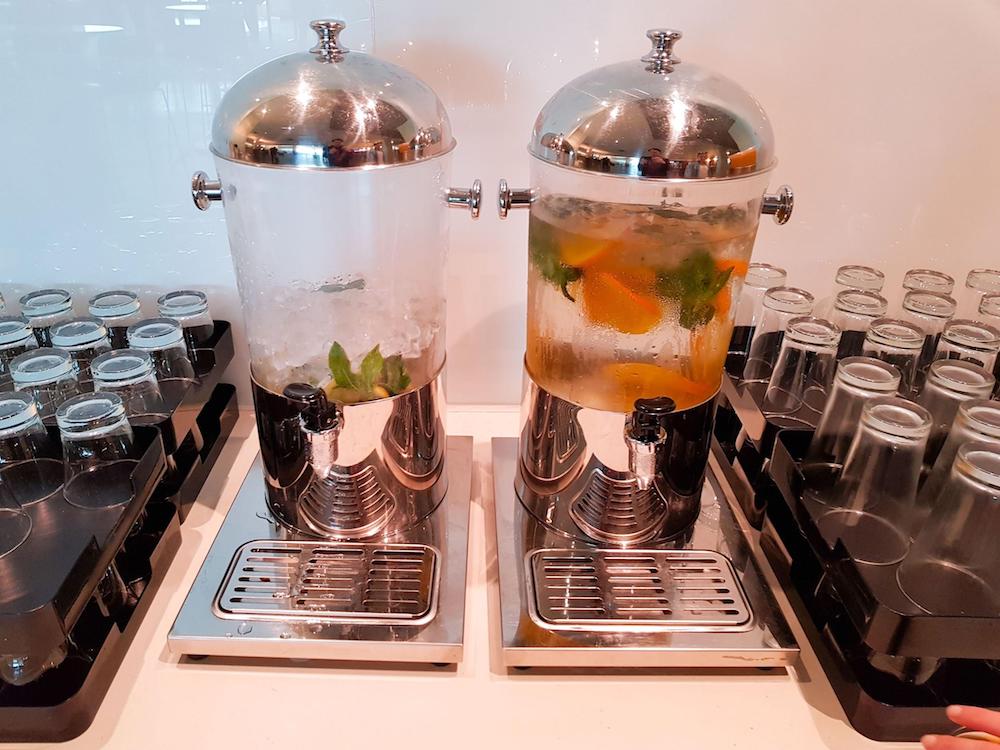 Shower and Bathroom Amenities
The bathrooms are clean enough, though not very fancy.
There are a few showers available, but keep in mind they stock a 3-in-1 mixture which acts as shampoo, conditioner and shower gel. If you're fussy about hair products, it's probably best to bring your own. However, one reader has commented that you can request separate products from the staff when asking for towels, so you could give that a go!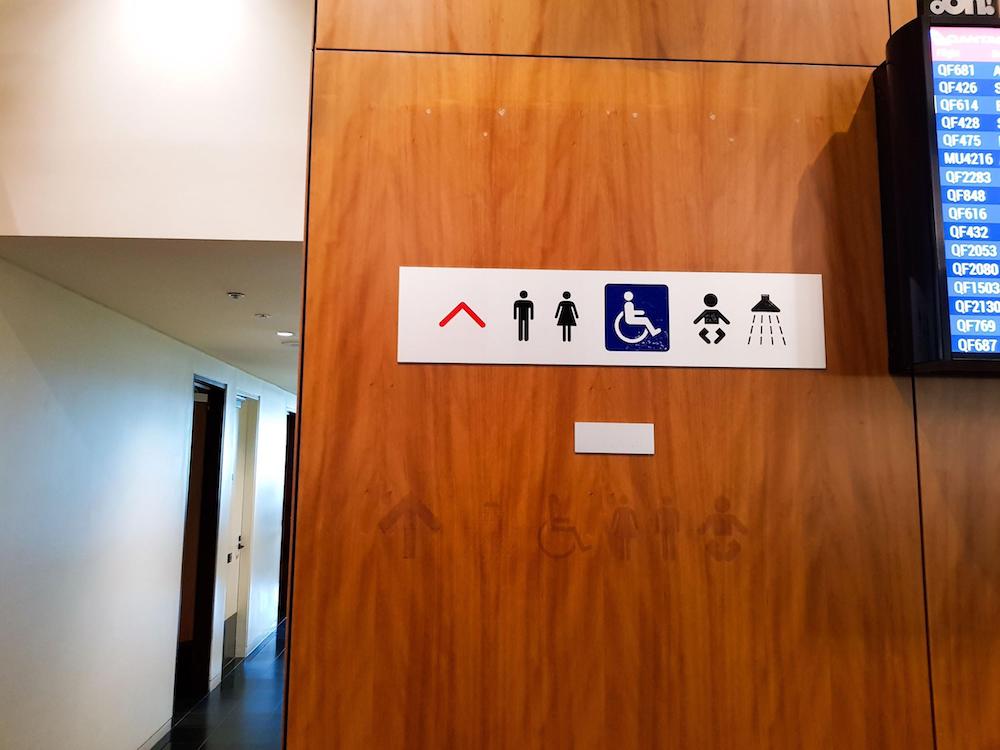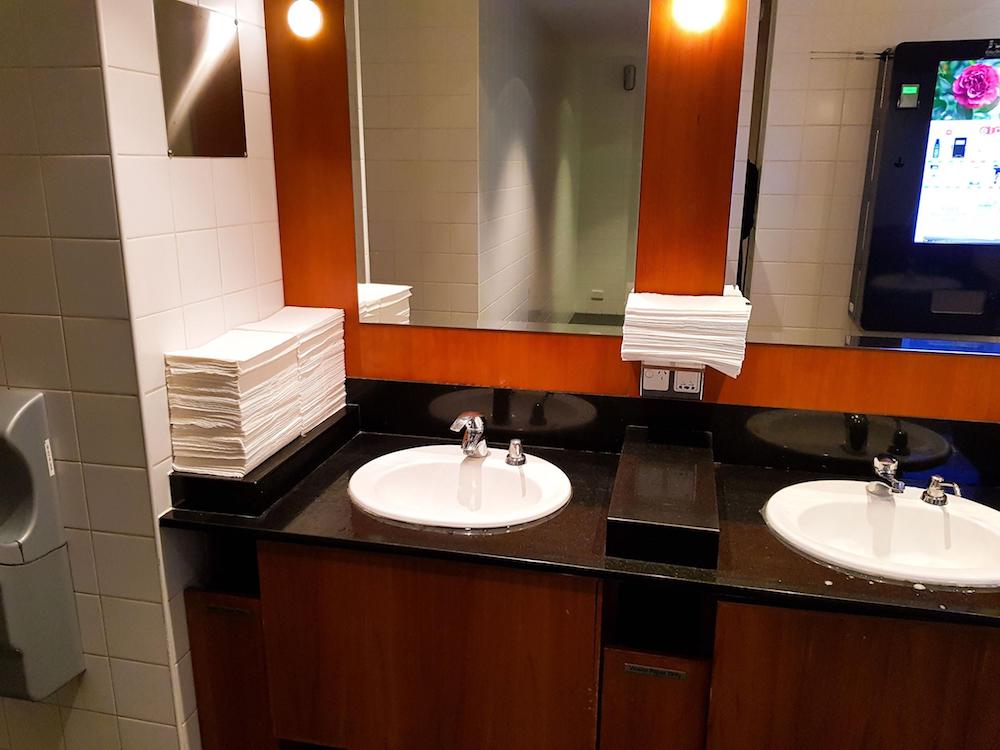 Lounge Access Options
There are quite a few ways to enter The Qantas Club, as long as your next onward flight is with Qantas or Jetstar.
Guests are usually allowed in the lounge (1-2 depending on your entitlements) and they do not need to be travelling at all in most cases.
You can access this lounge:
By class of travel: Business and First Class passengers—but use the neighbouring Business Lounge instead (+1 guest)
By Qantas status: Qantas Gold (+1 guest) and higher (+2 guests) travelling on a Qantas or Jetstar flight
By Qantas Club membership: Qantas Club members and Annual Guest Card holders travelling on a Qantas or Jetstar flight (+1 guest)
By airline partner frequent flyer status: Emirates Platinum Gold or higher, China Eastern Miles Gold or higher (+1 guest)
By oneworld status: Sapphire and Emerald members travelling on a oneworld flight (+1 guest); International First (+1 guest) or International Business (no guest) travelling on a Qantas flight or arriving on a oneworld flight in First or Business, respectively
By credit card: refer to our definitive guide to Qantas lounges for credit cards that offer access to Qantas lounges like this one
By day pass: from achieving Qantas Silver, or sometimes offered for purchase via email before your flight for $49—not available at the door
Our take
The Melbourne Qantas Club is of reasonable quality overall. The space has been well utilised, the distinct zones for relaxing and working/eating are good, and while the food options are certainly nothing to write home about, there's absolutely nothing to complain about either. Having said that, a facelift is just what this lounge needs.
The planned 2018 renovation of this lounge will completely redesign the space currently occupied by the Qantas Club and Business Lounge. The Qantas Newsroom has confirmed the following details:
Increase in capacity to approximately 530 people
An all-new look and feel, with a lot more charging ports
The Qantas Club will relinquish window views to the Business Lounge and will be situated at the check-in hall side of the area
We look forward to checking out the new Qantas Club and will bring you an updated review when it opens in late 2018.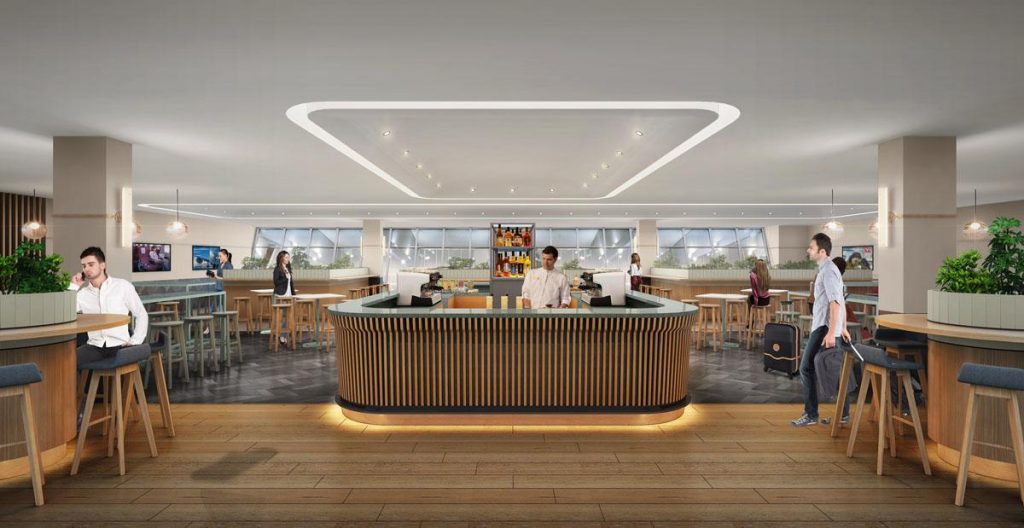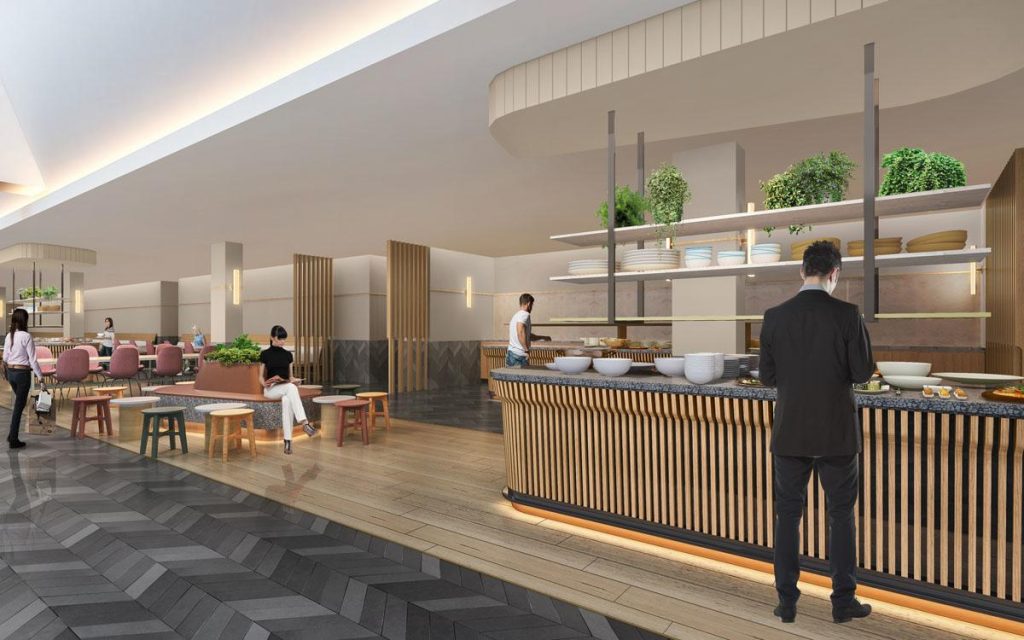 Images courtesy Qantas Newsroom
Related reviews
The Qantas Club Melbourne overview
was last modified:
September 18th, 2018
by