Airport lounges are the haven before the adventure. If you don't already have access through Qantas Club membership or elite frequent flyer status, don't worry. Using your points for upgrades or outright bookings in Business Class will get you through the doors, along with single-entry Complimentary lounge passes.
As domestic and trans-Tasman flight opportunities open up even further, now is the time to consider your next trip. Whether it's for the long-awaited family reunion or scratching the travel bug on the slopes, frequent flyer points can get you there, in style.
With that in mind, here are the nine best Qantas lounges in Australia that you can access right now with the right flight ticket.
Best Qantas International Lounges
As of April 2021, there are three Qantas International Lounges open in Australia – one each in Sydney, Melbourne and Brisbane. Luckily, it's also arguably the best three Qantas lounges in the country for overseas flights!
1. Qantas International First Lounge, Sydney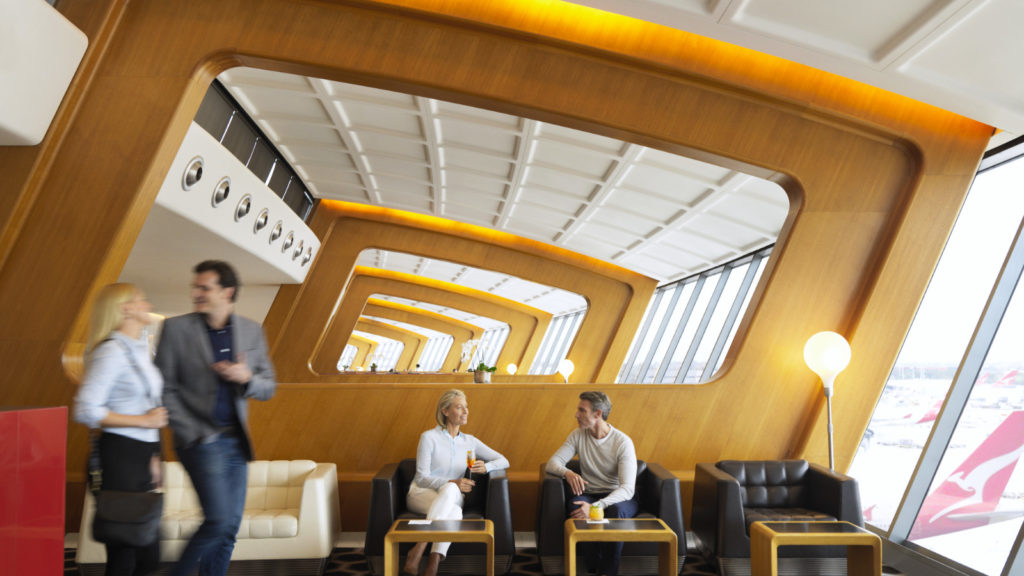 Arguably Qantas' flagship and most impressive space, the Sydney First Lounge boasts a-la-carte dining options curated by Rockpool chef Neil Perry. A premium selection of beverages is also available, although the day spa remains shut for now.
It's usually available to passengers with Qantas Platinum and oneworld Emerald status or higher, along with equivalent members from partner programs. It also, of course, welcomes guests travelling in First Class.
But temporarily, the lounge will also welcome Business Class guests, Qantas Club members, plus Qantas Gold and oneworld Sapphire-equivalent members, and even single-entry lounge passes from mid-May 2021 until further notice. This is because the Qantas International Business Lounge remains closed for now.
Enjoy the Sydney International First Lounge before these Qantas flights:
Sydney-Auckland
Sydney-Christchurch
Sydney-Queenstown
Sydney-Wellington
Sydney-Norfolk Island
Partner oneworld international and Jetstar flights departing during lounge opening hours
2. Qantas International First Lounge, Melbourne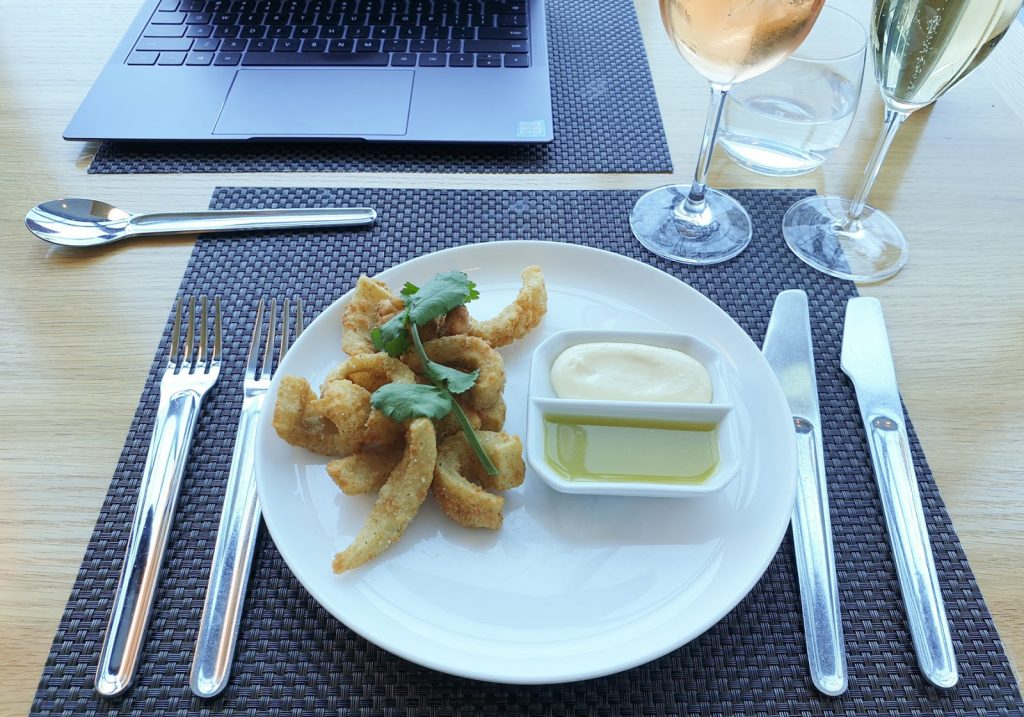 Next in the pecking order is Qantas' other Australian First Class lounge in Melbourne. Although smaller than its Sydney sibling, it still offers up the top-notch service and dining that travellers look forward to.
The lounge shares the same guestlist as Sydney's, above, as the International Business Lounge also remains closed. Enjoy the Melbourne First Lounge before these flights:
Melbourne-Auckland
Melbourne-Queenstown
Melbourne-Wellington
Partner oneworld international flights departing during lounge opening hours
3. Qantas International Lounge, Brisbane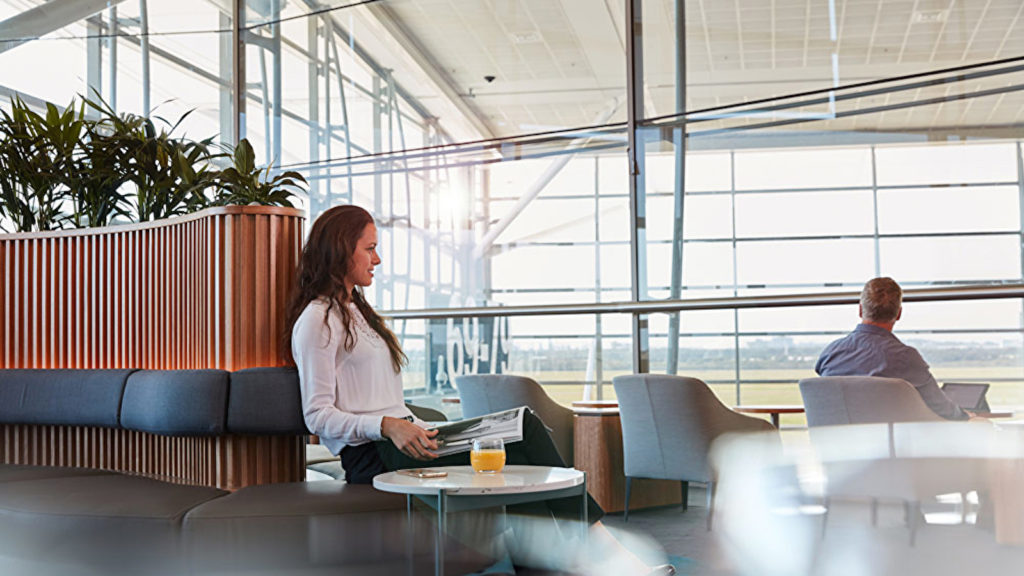 While Qantas doesn't offer a First Class lounge in Brisbane, it does have a premium international lounge with Business Class-grade service. Expect a hosted food bar with buffet-style options, plus a place to relax and shower if you need to.
Access is open to Qantas Club members, Qantas Gold and higher, oneworld Sapphire and Emerald, plus Business Class passengers and single-entry pass holders, before these flights:
Brisbane-Auckland
Brisbane-Christchurch
Brisbane-Norfolk Island
Partner oneworld international flights departing during lounge opening hours
Ad – Scroll down to continue reading.Minimum spend, terms & conditions apply.
Best Qantas Domestic Lounges
Qantas has multiple tiers of domestic lounges as well. At the top of the pack are the Chairman's Lounges – found in Adelaide, Brisbane, Canberra, Melbourne, Perth and Sydney. These spaces cater to hand-picked VIPs, CEOs, MPs and other high-ranking or influential travellers.
We're not officially including these ultra-private spaces in our 'top lounges' list because access is strictly invite-only. But, below is a tantalising sneak peek into the ambience and a-la-carte dining on offer in the Perth Chairman's Lounge.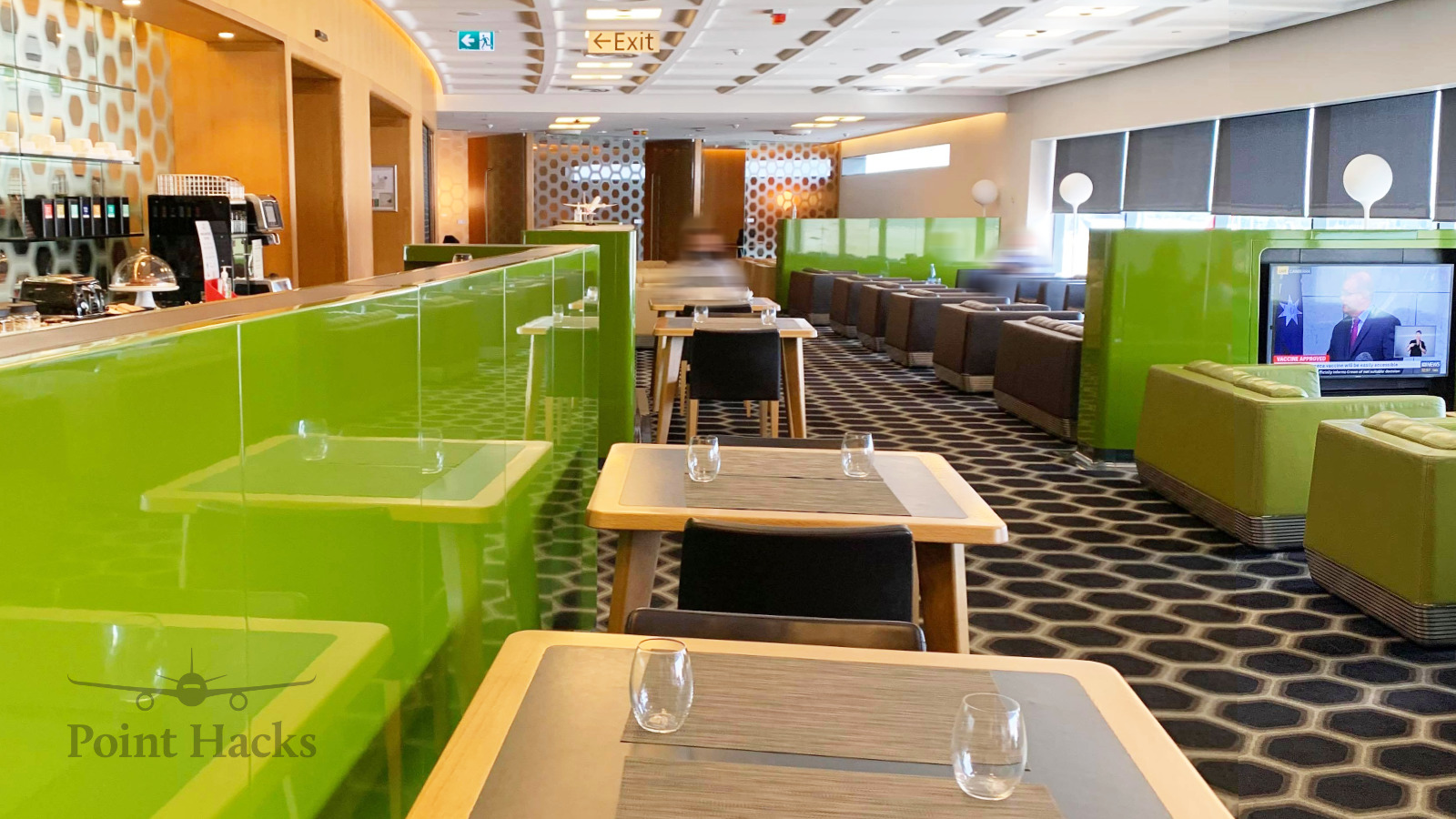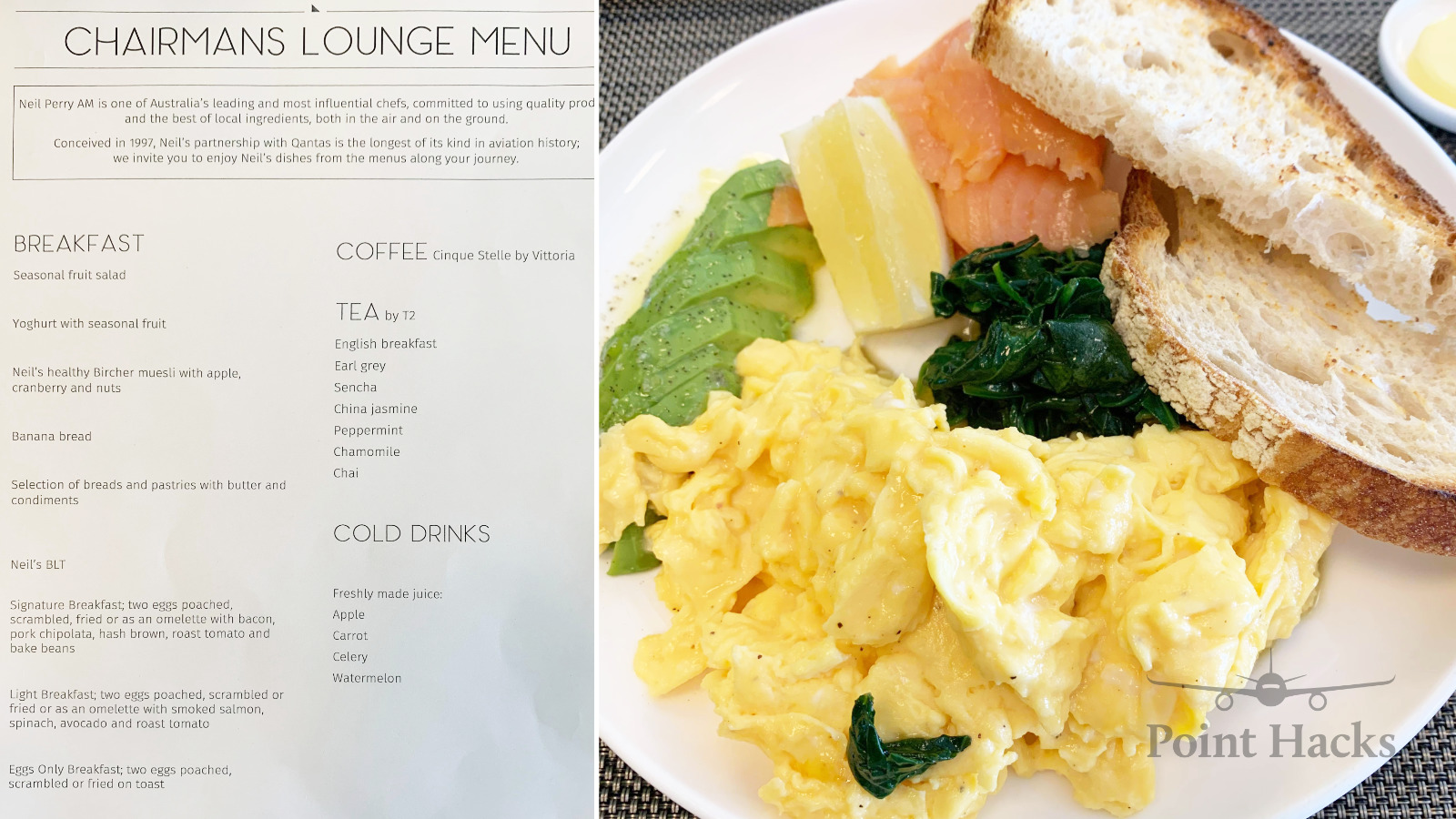 The next step down is the Qantas Domestic Business Lounge, found in the same cities as the Chairman's Lounges except for Adelaide – these are the places to aim for the best domestic pre-flight experience.
Like the International First lounges, the Domestic Business lounges usually only accept Business Class passengers, plus Platinum Frequent Flyers and their oneworld or partner airline equivalents. This strict guestlist keeps these inviting spaces quieter than the neighbouring Qantas Clubs.
4. Qantas Domestic Business Lounge, Brisbane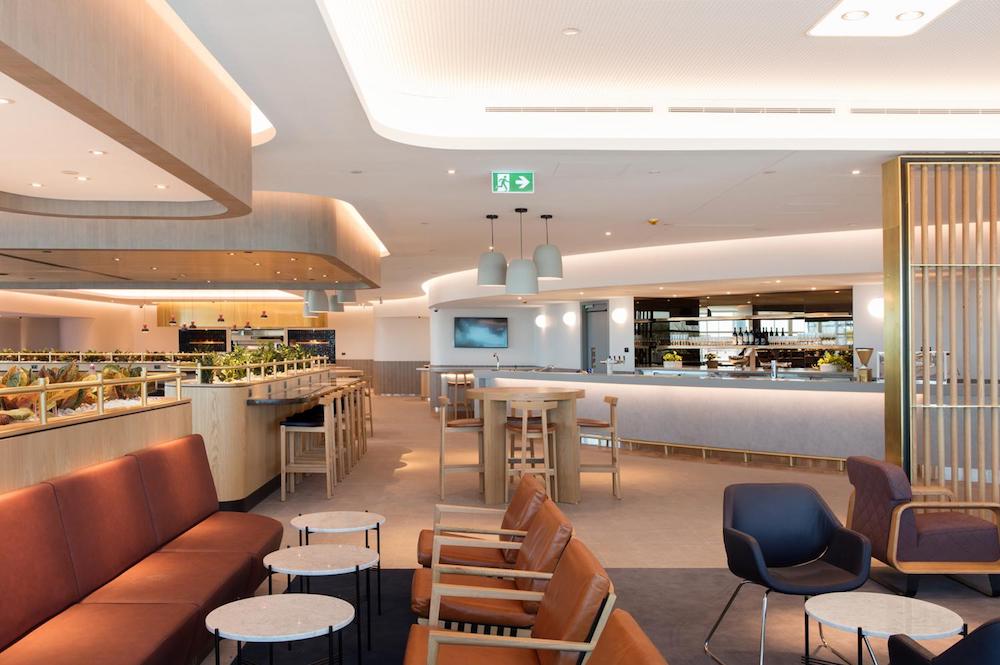 Nestled away in the Qantas Lounge Precinct and accessible by a dedicated Premium Entry security lane, the Qantas Domestic Business Lounge in Brisbane is one to beat.
5. Qantas Domestic Business Lounge, Melbourne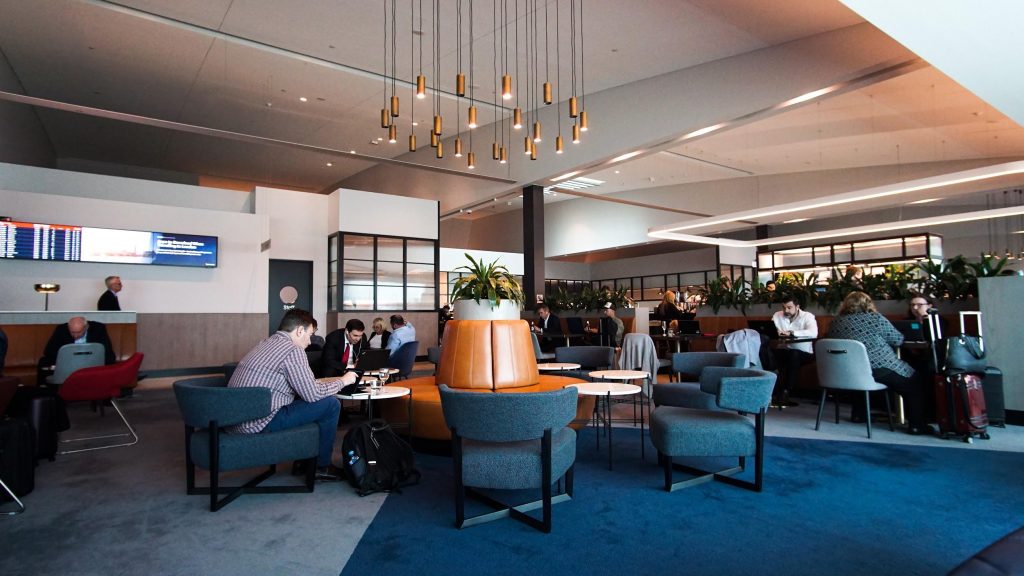 Following a major tip-to-toe refurbishment several years back, the Qantas Domestic Business Lounge in Melbourne also features updated interiors and views of the airport apron. The lounge's 'Spice Bar' dishes up Asian-inspired dishes during normal operation.
6. Qantas Domestic Business Lounge, Perth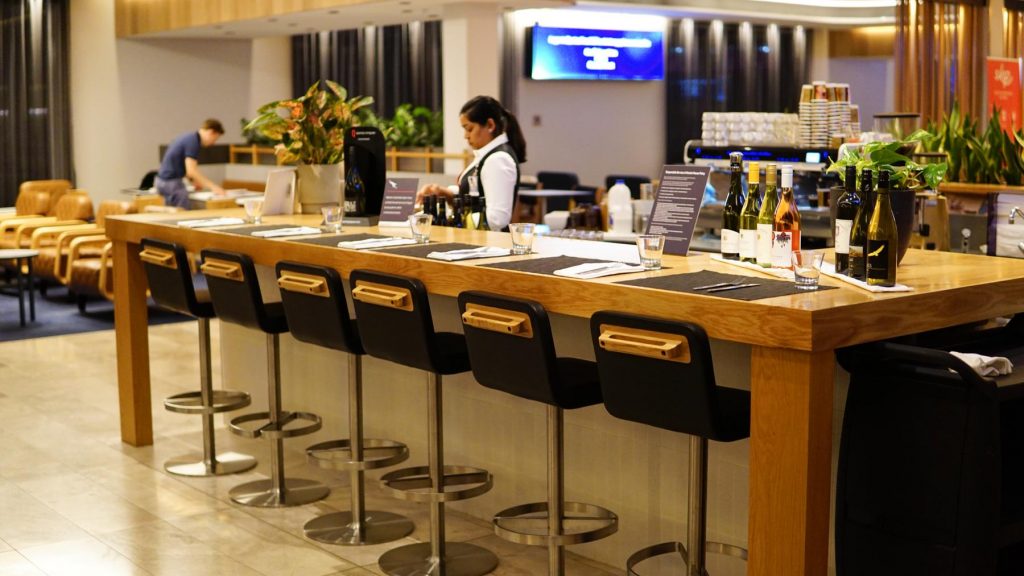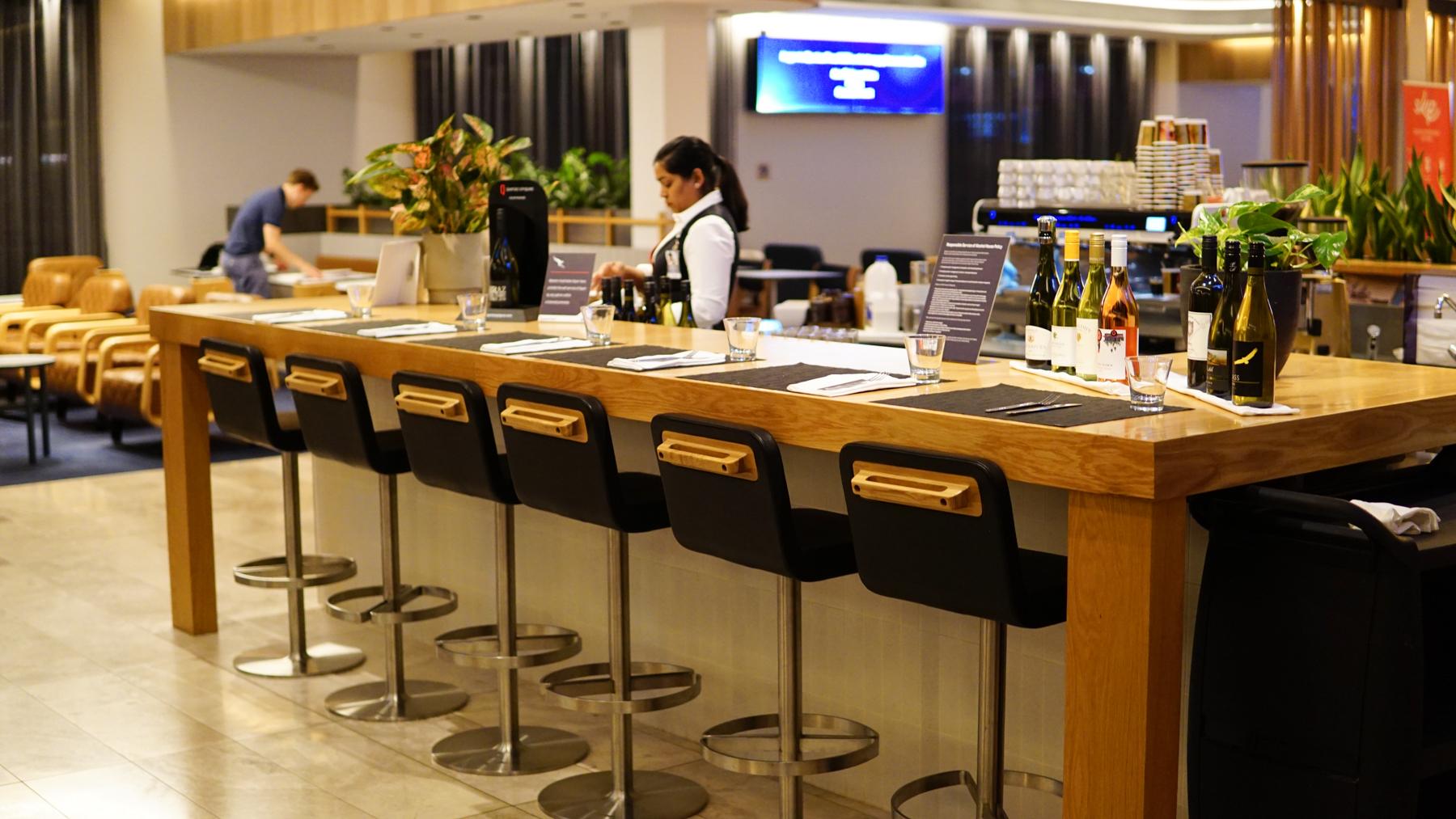 Perth was the first city to welcome the new-look domestic Business Lounges, all the way back in 2015. Its signature dish is freshly-cooked pizza, which is extremely popular.
7. Qantas Domestic Business Lounge, Sydney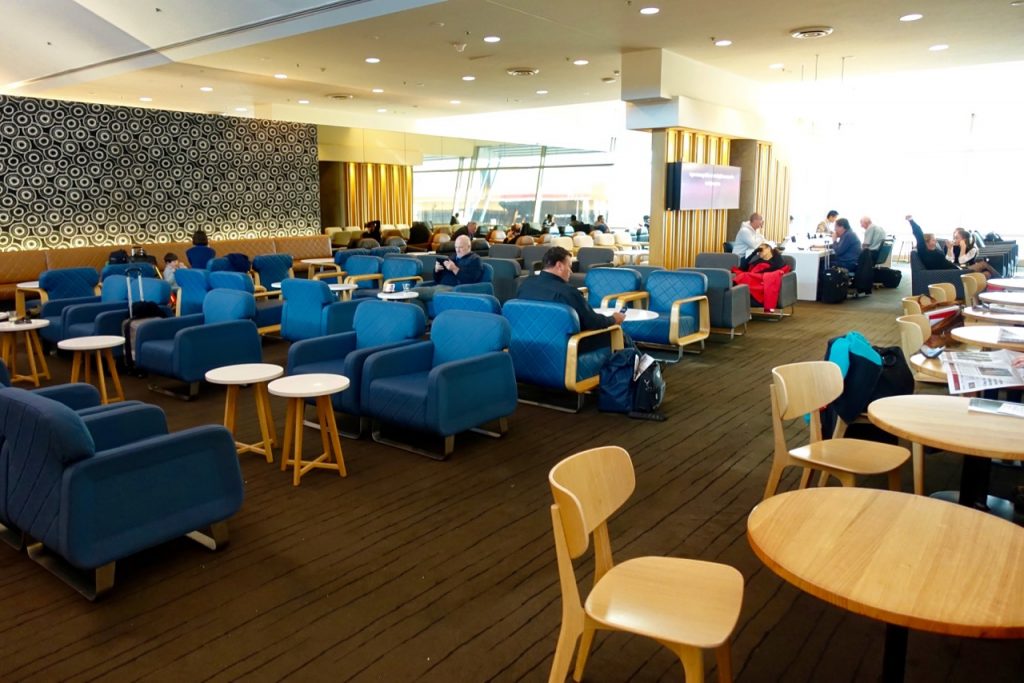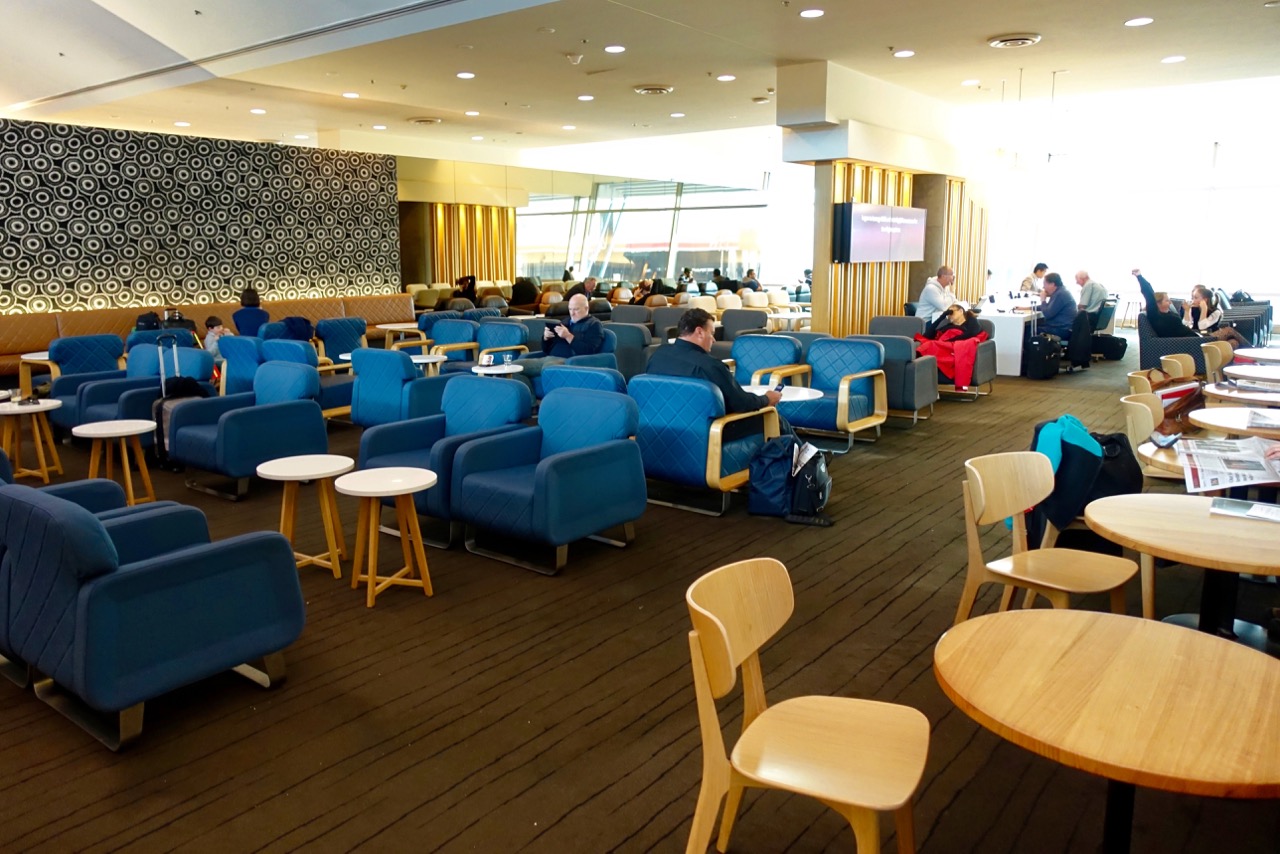 Although Sydney is one of Qantas' busiest ports, its domestic lounges have yet to be refurbished at this time. The Domestic Business Lounge is spacious but doesn't offer much else to stand out.
8. Qantas Domestic Business Lounge, Canberra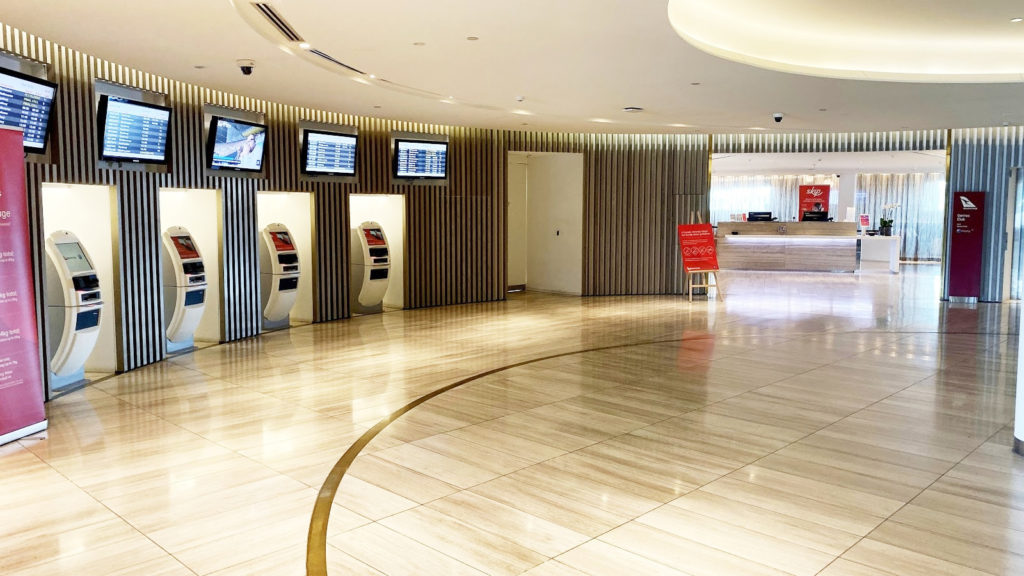 Like Sydney, the Canberra Domestic Business Lounge doesn't boast Qantas' latest stylings. But with plenty of seats, power ports and business facilities, it will tick the boxes for many flying out of the nation's capital.
9. Qantas Club Lounge, Adelaide
Adelaide doesn't have a Domestic Business Lounge, but its Qantas Club is one of the biggest and best in Australia, as this space is also the default lounge for many international carriers as well, including Emirates and Qatar Airways.
Readers have told Point Hacks previously that the food offerings are better than usual, with an array of plated dishes currently available.
Qantas Club members and Gold Frequent Flyers can access Qantas Club lounges, in addition to Business Class passengers and those with Platinum status or higher.
Summing up
If you don't have Gold or Platinum Frequent Flyer status, then the best Qantas lounges can be unlocked with a Business Class ticket. We're here to help you with that at Point Hacks!
If you've already booked an Economy ticket (even a half-price sale fare), then you can use Qantas Points to upgrade. On domestic flights, these upgrades can be confirmed instantly if Business reward seats are available.
Otherwise, book directly into those aforementioned Business reward seats for a great value. Domestic Business rewards start from 18,400 Qantas Points and go up to 41,500 Qantas Points for longer transcontinental and New Zealand flights, plus taxes.
Qantas has many more lounges across Australia, including in regional locations such as Launceston. While those spaces might not be as fancy as the ones featured in this guide, it's still great to have an airport lounge to relax in, wherever you may be in Australia.
---
Enjoy the lounge before your next flight and travel in style with Qantas Points.
---
Where are the best Qantas lounges in Australia?
was last modified:
October 18th, 2023
by