Melbourne's Qantas Domestic Business Lounge could be at home in an international terminal. But it's yours to enjoy when taking to the domestic skies from Melbourne Airport.
Open to Business Class travellers and Platinum-grade frequent flyers, the Business Lounge ranks a rung above the Qantas Club next door. Following a visit in January 2022, here's how the current experience shapes up.
Location
Whether you're flying from the main pier of Terminal 1 or the regional gates, the Qantas Business Lounge sits in a great spot. Just make a right at security, and before long, the Qantas Lounge Precinct entrance arrives on your left.
Head upstairs, complete the obligatory Service Victoria check-in and vaccine verification, and you'll be through in no time.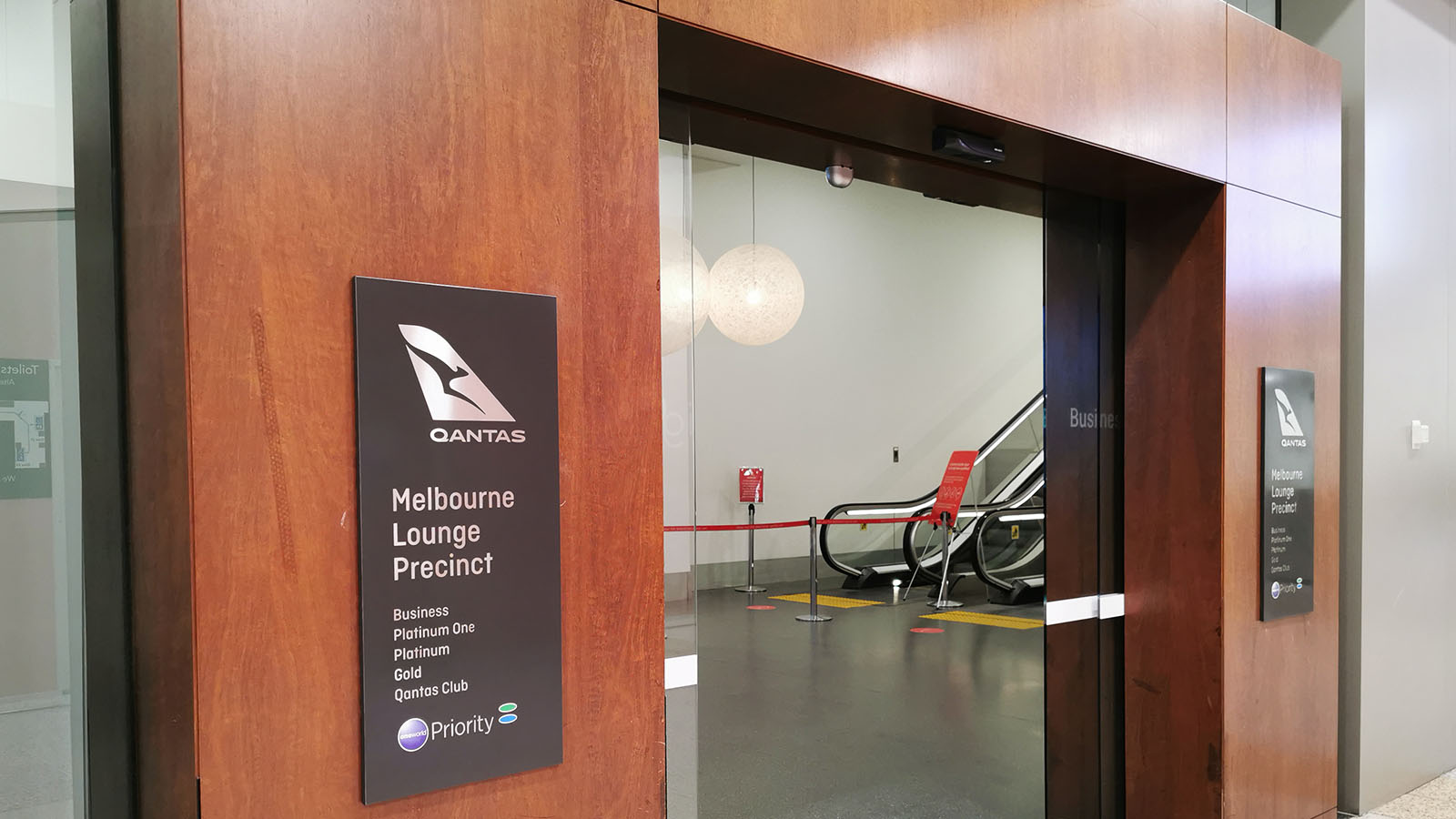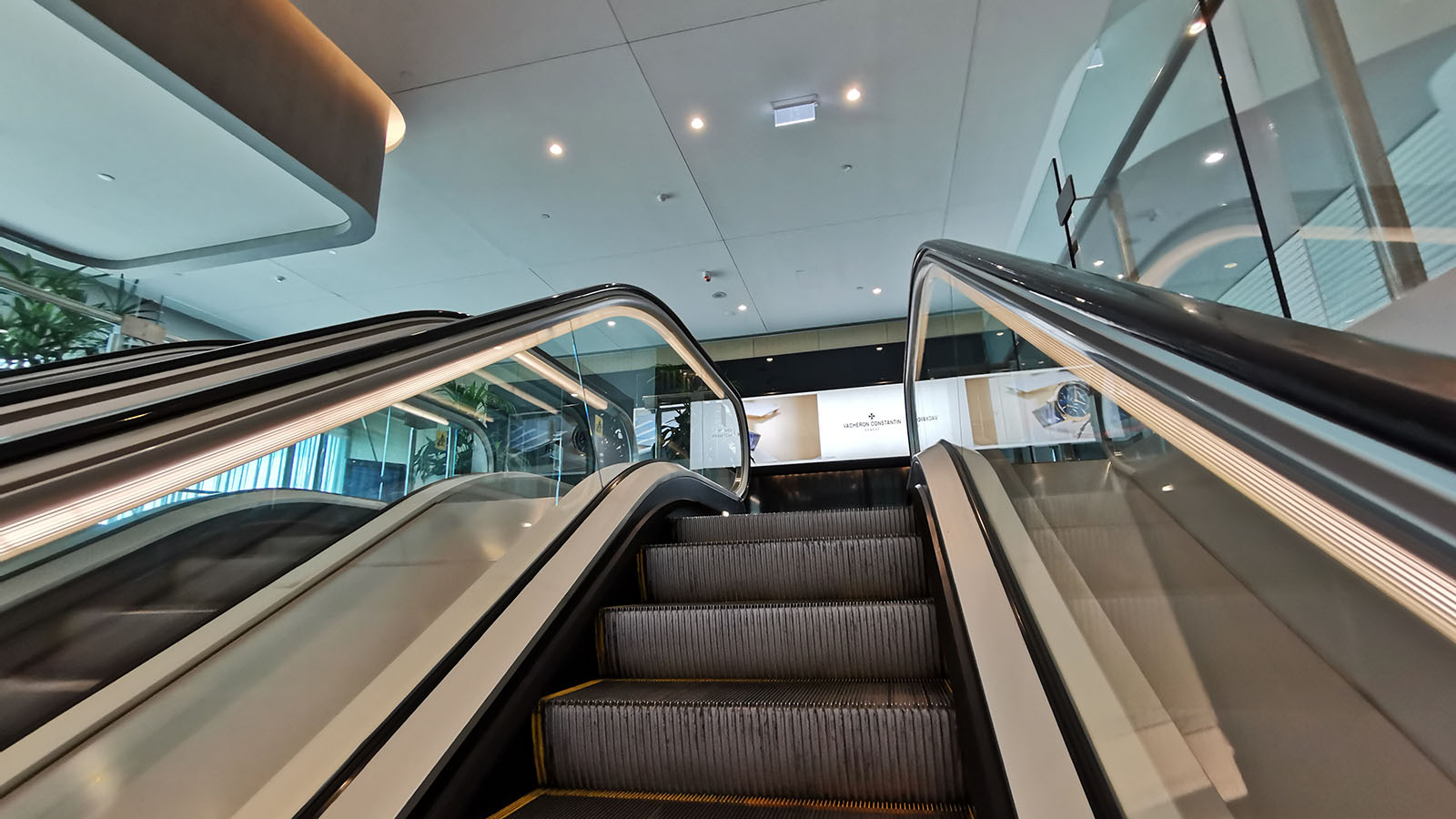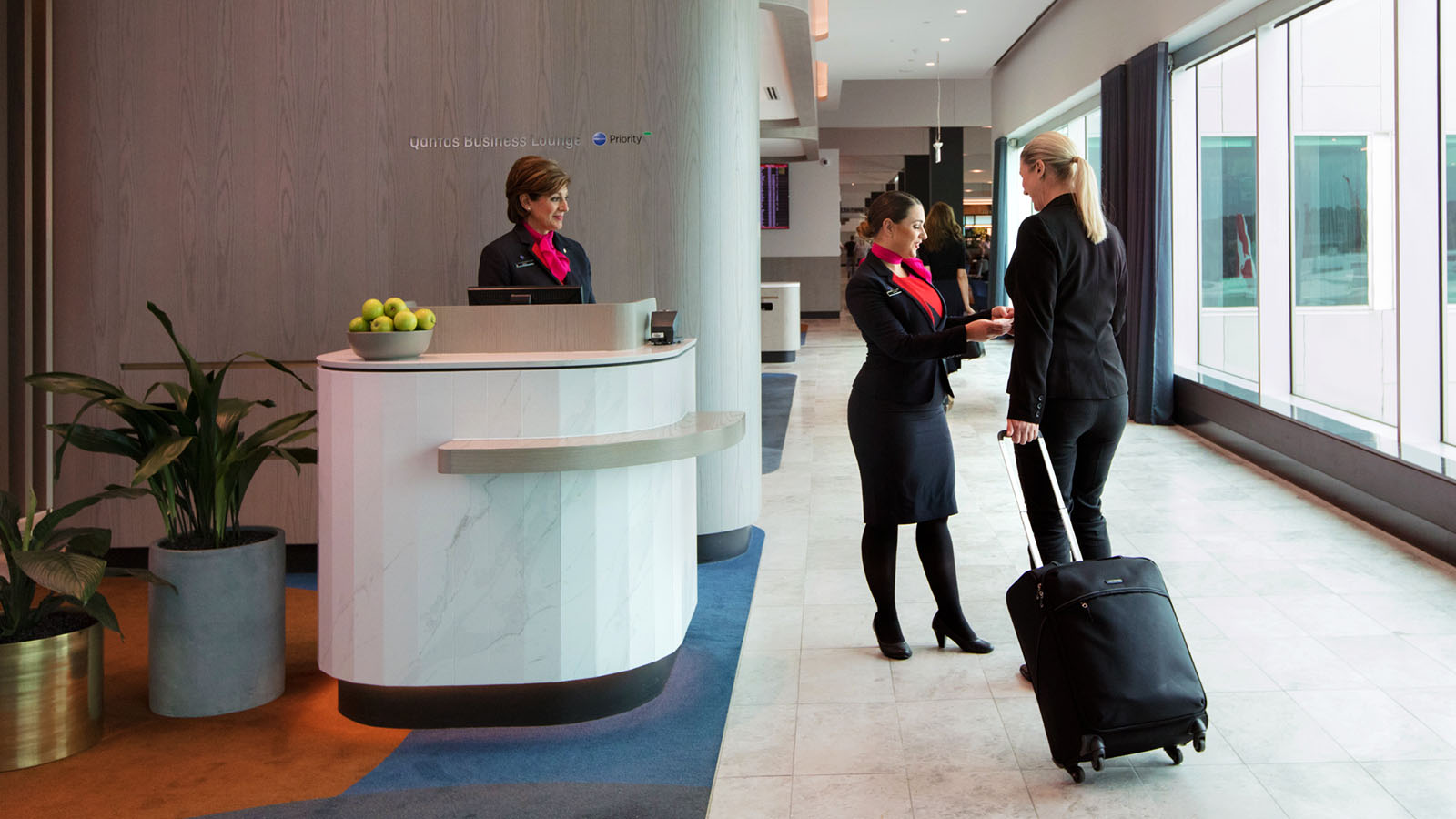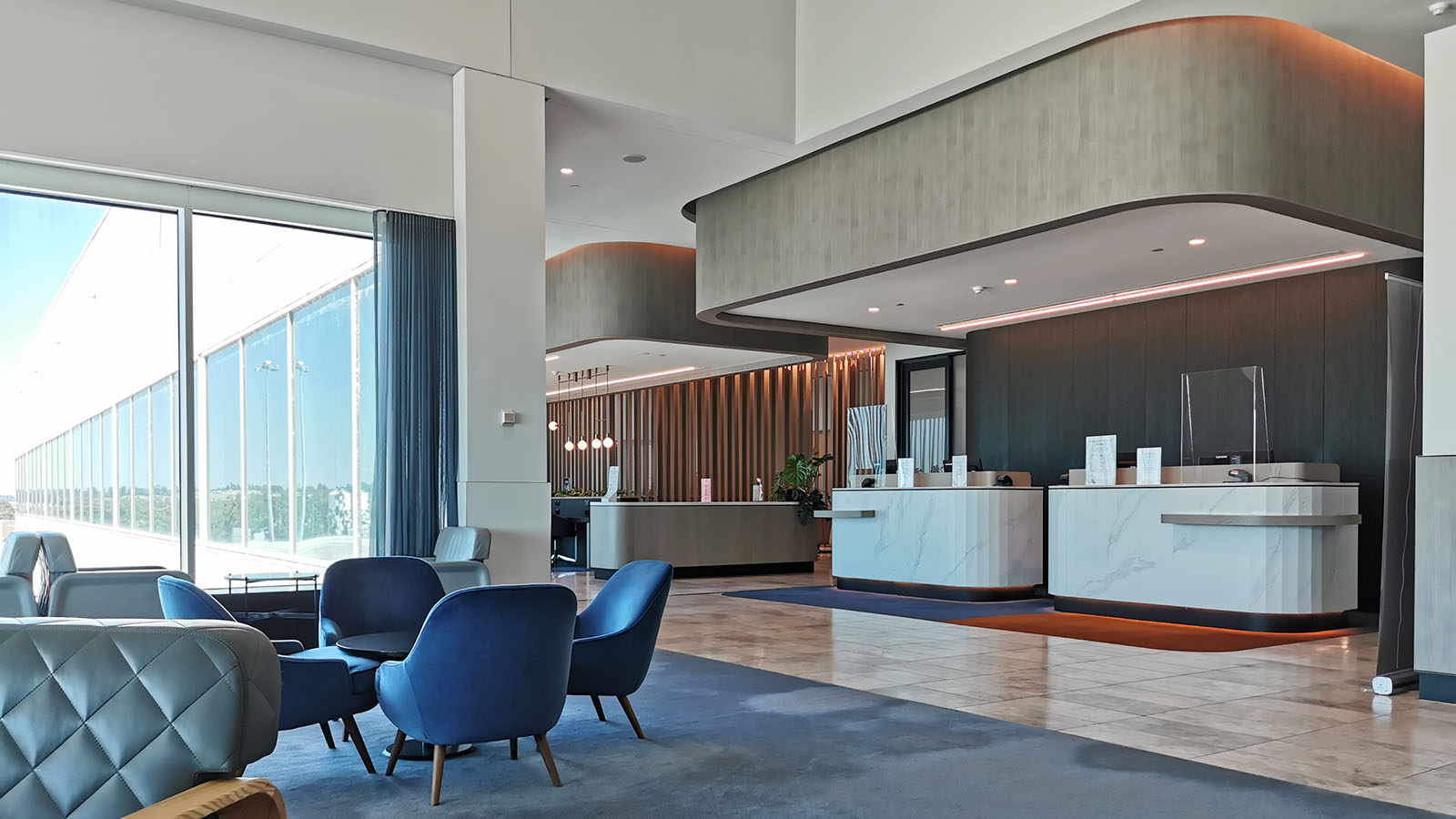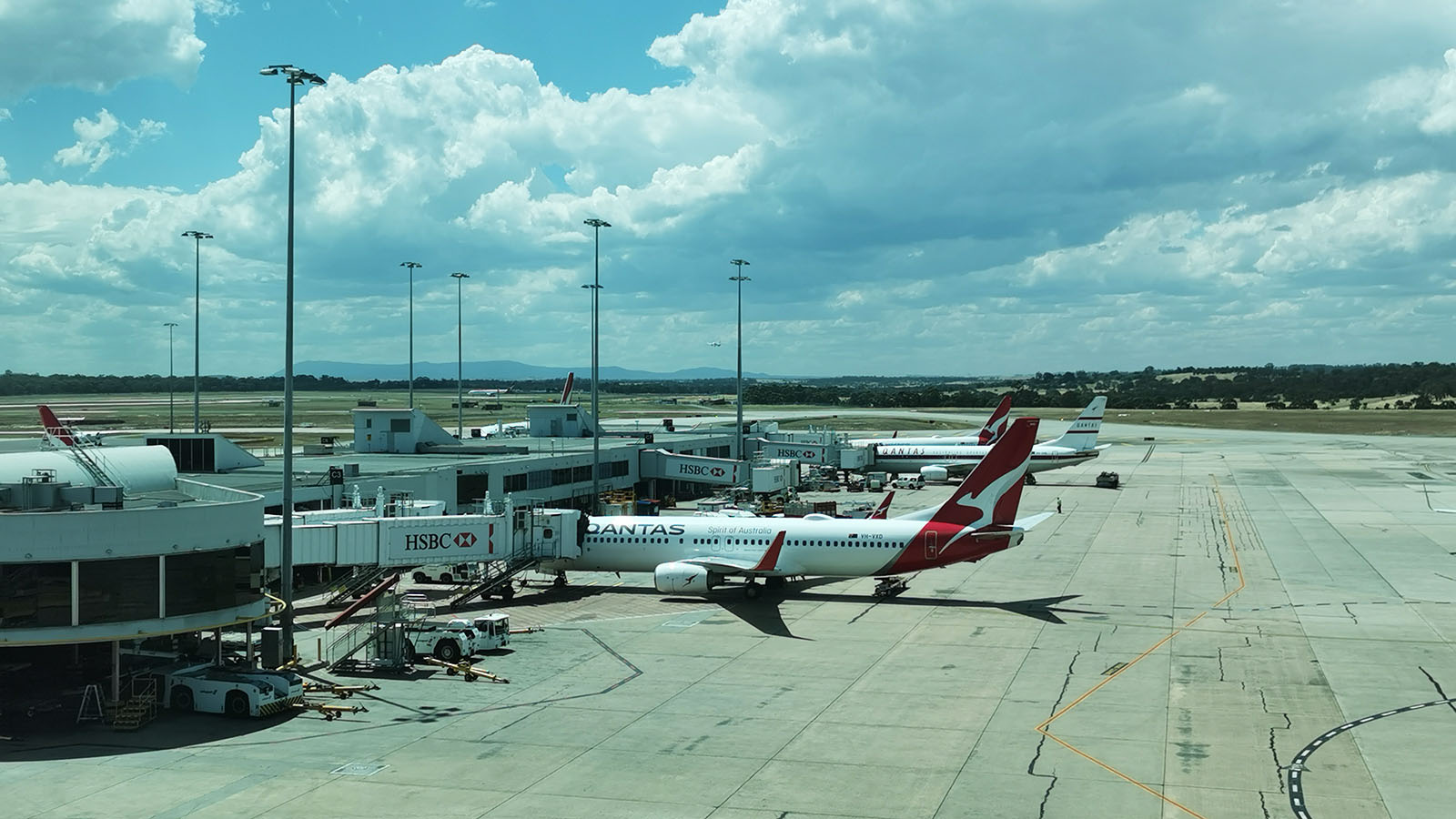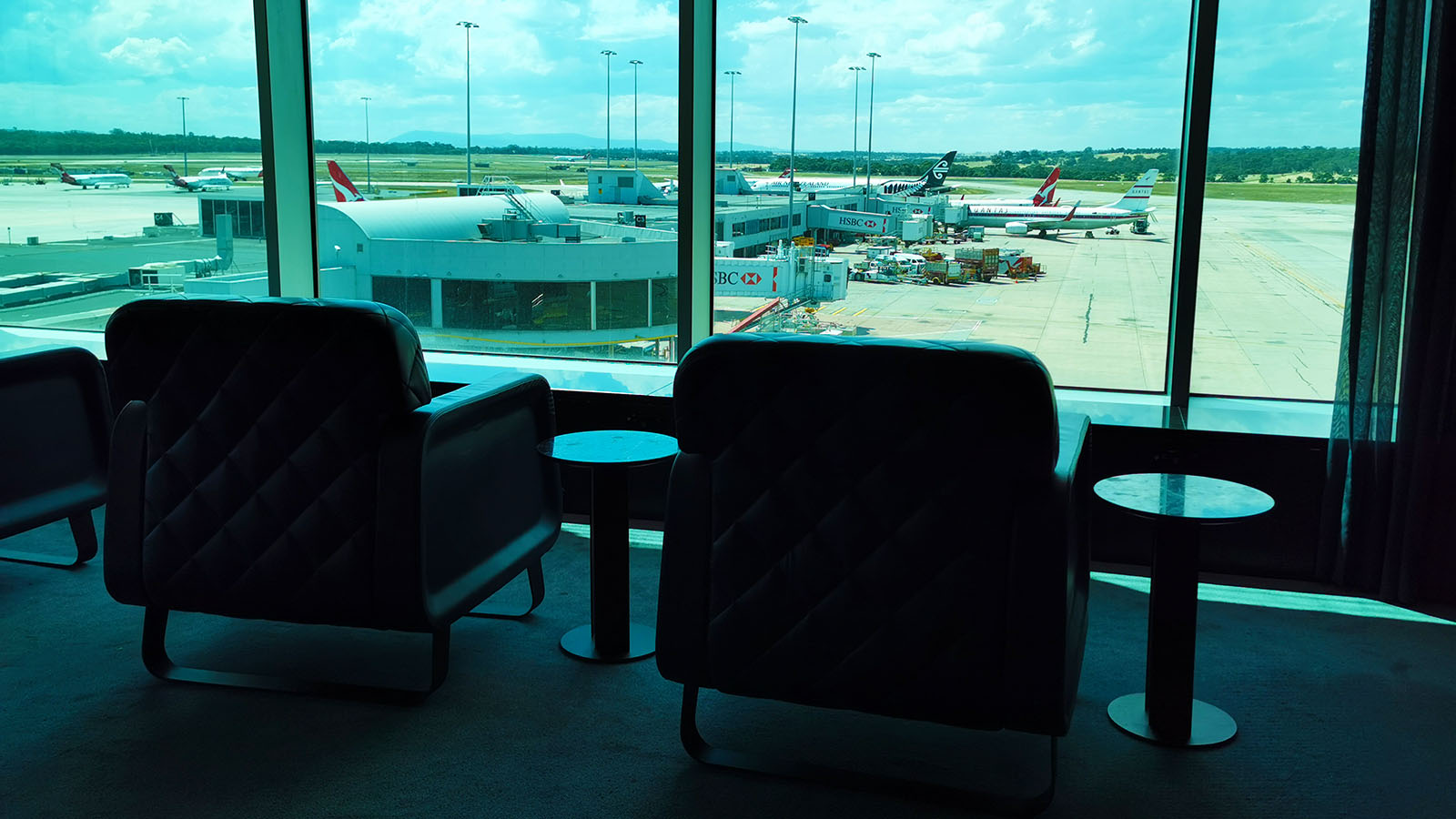 After an overhaul in 2018, the Business Lounge sits in the former footprint of the Qantas Club. This translates into excellent airport views from one end to the other. During the day, an abundance of natural light also fills the space – aided by the occasional skylight.
Melbourne's Qantas Business Lounge opens one hour before the first Qantas or QantasLink flight of the day. It then remains open until the day's final flight is called for boarding.
Lounge layout and seating
Meandering through the Business Lounge finds a range of seating choices.
These begin with work benches just behind reception, with power points at the ready. This also tends to be a quiet place – perfect for kicking back in the chairs nearby.
Continue wandering and you'll instead find options that take in the view. But here's a tip – the chairs closest to reception often prove popular, and fill up quickly. The further you get towards the back end of the space, the quieter it tends to become.
If your preferred seat doesn't seem to be available, just keep walking. Chances are, you'll be in luck.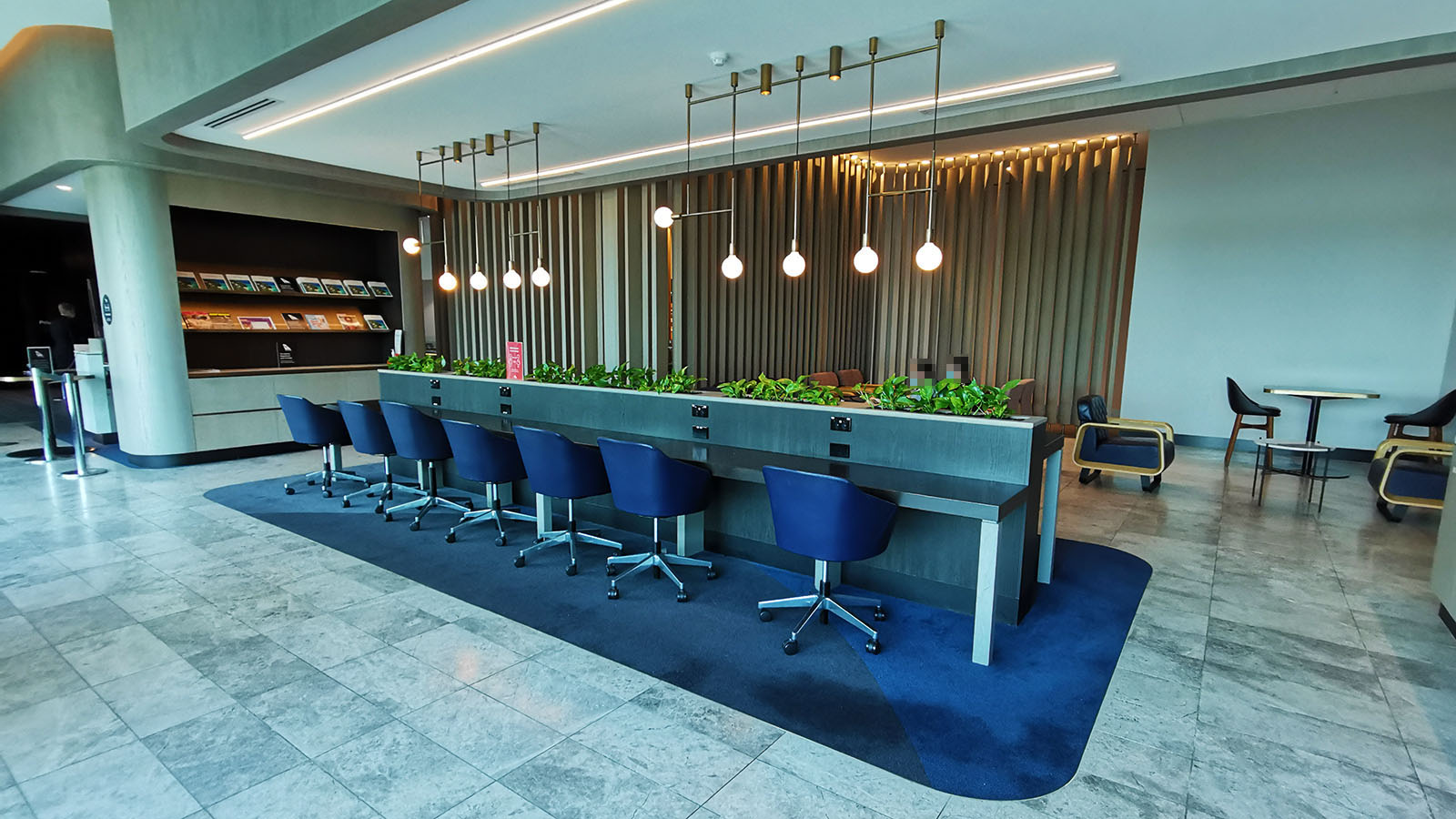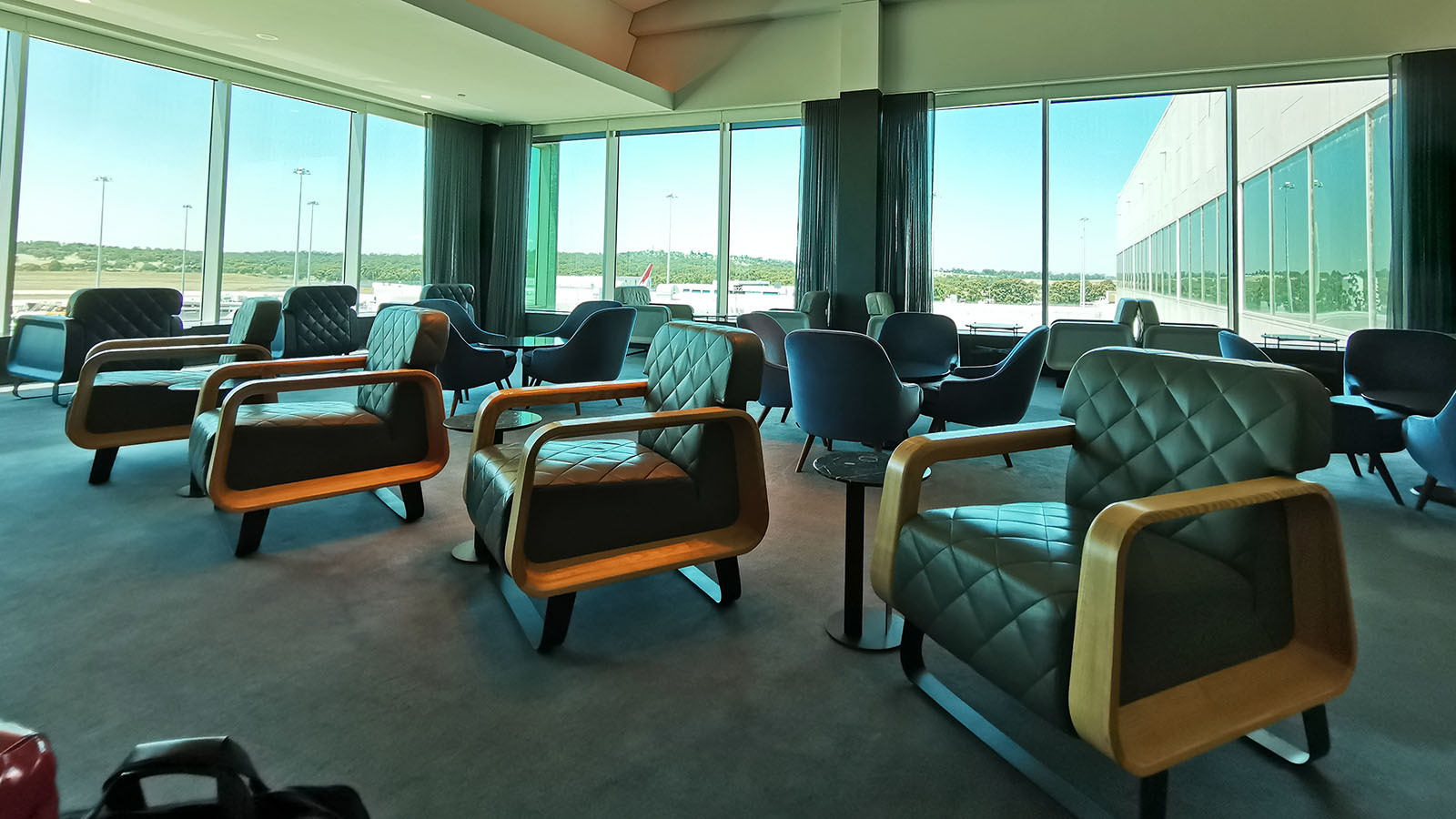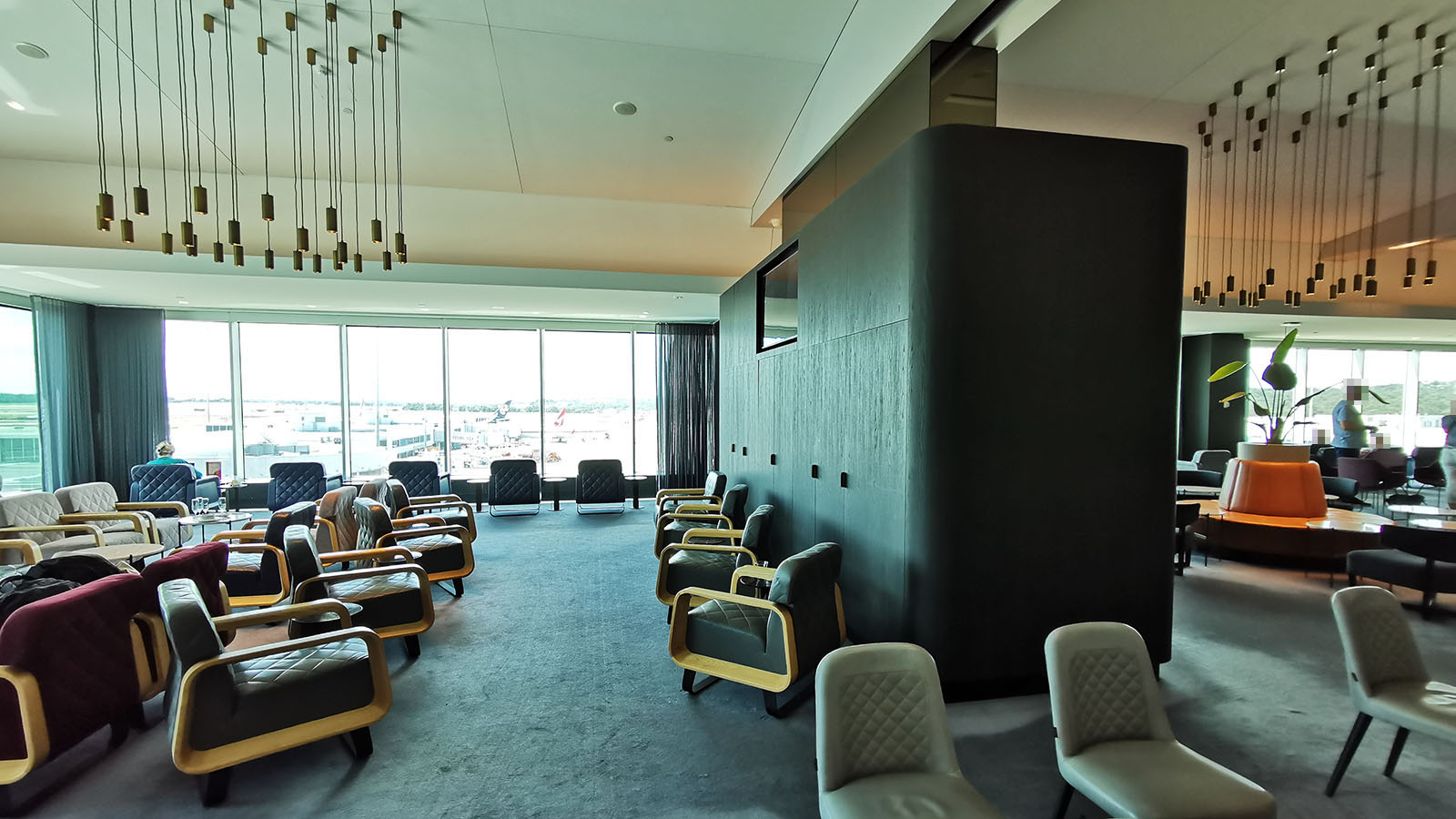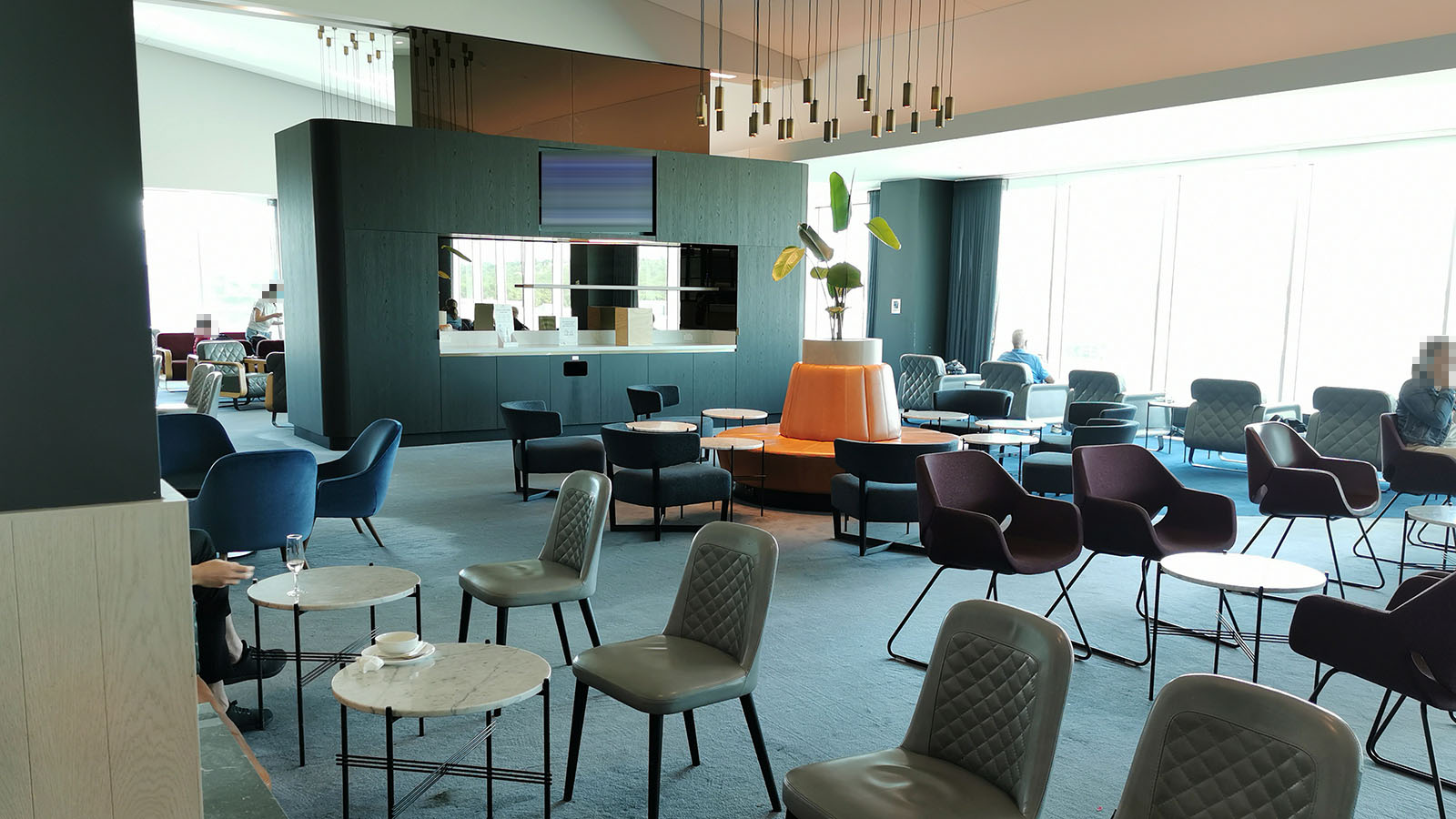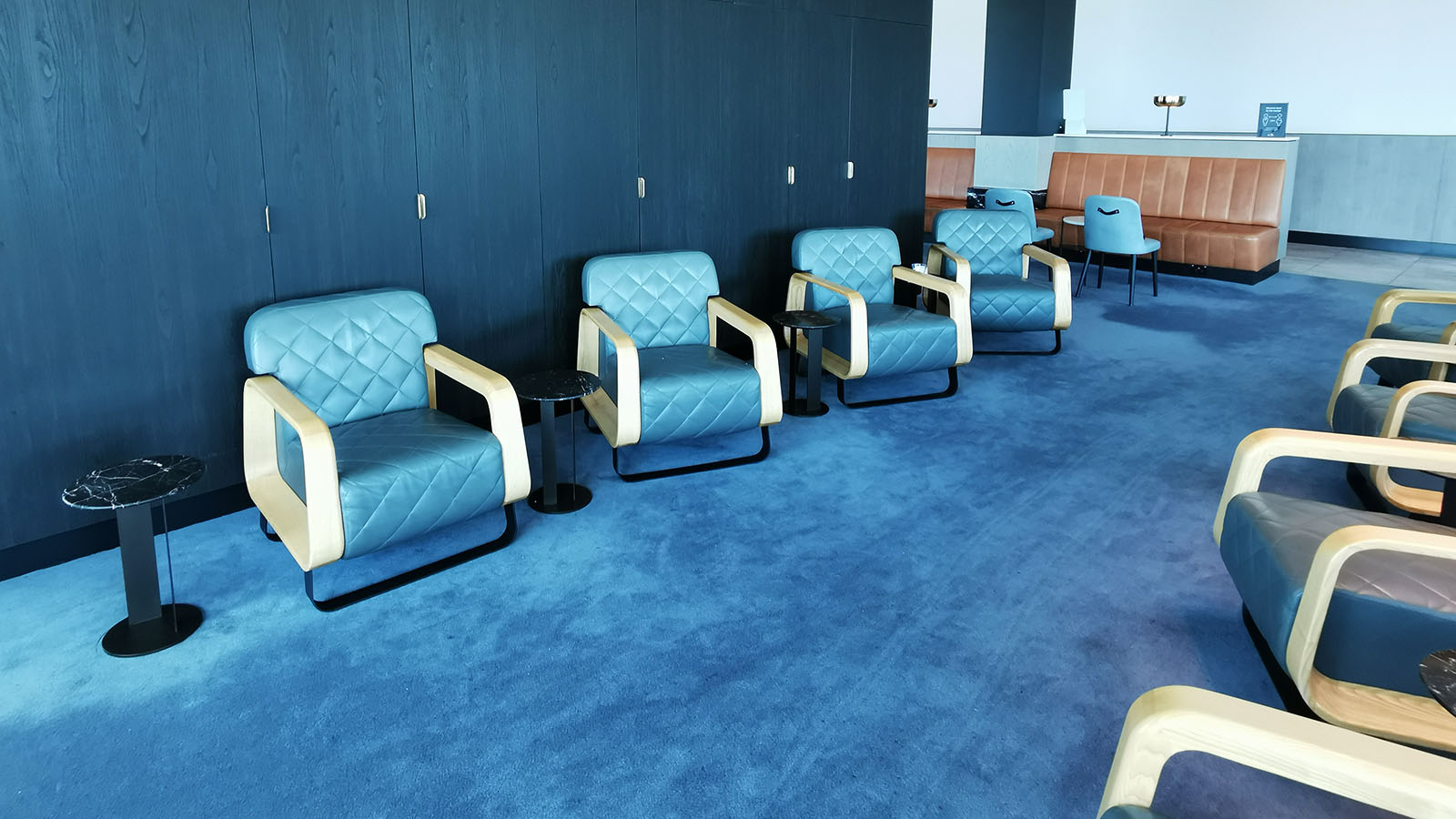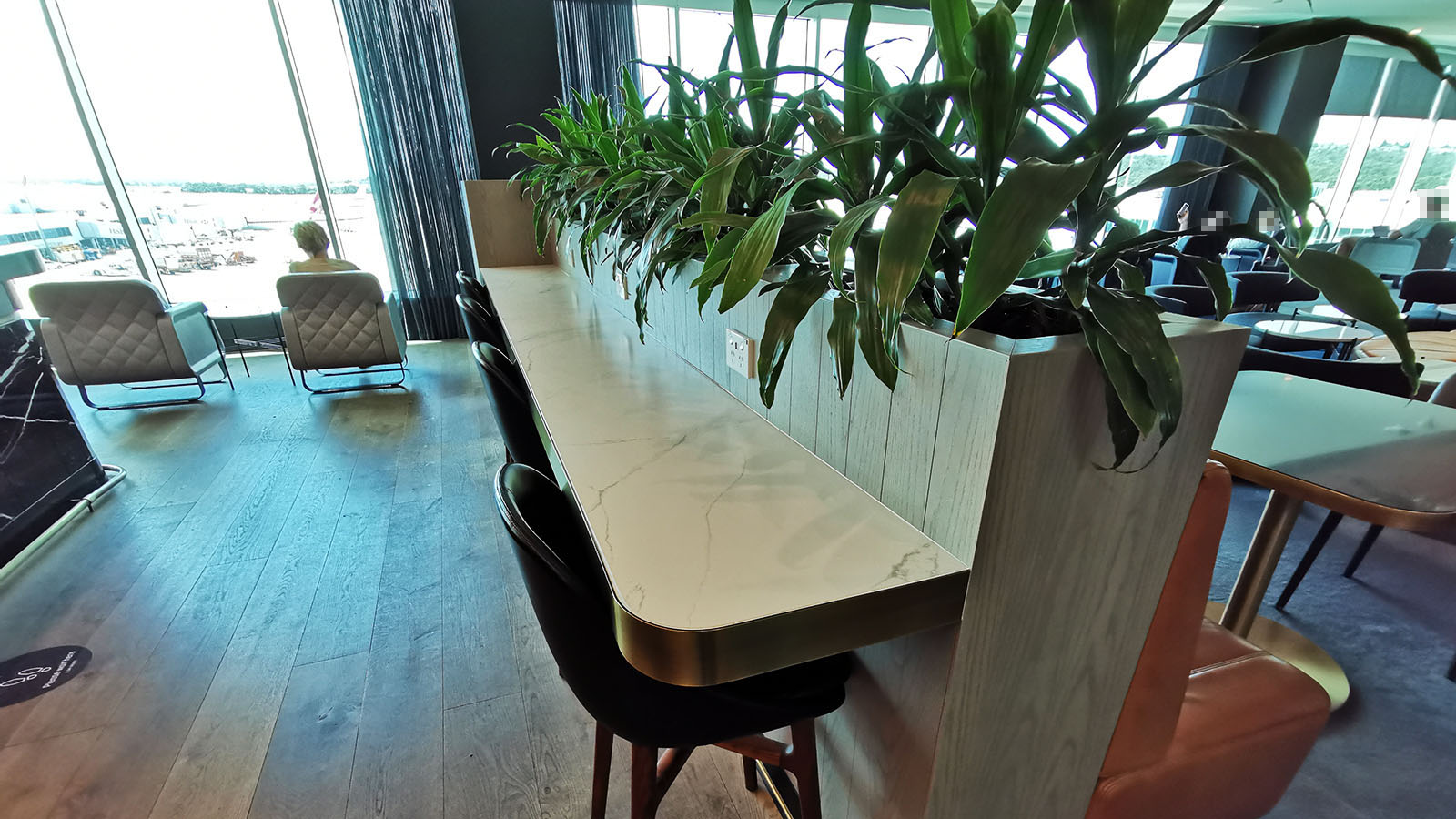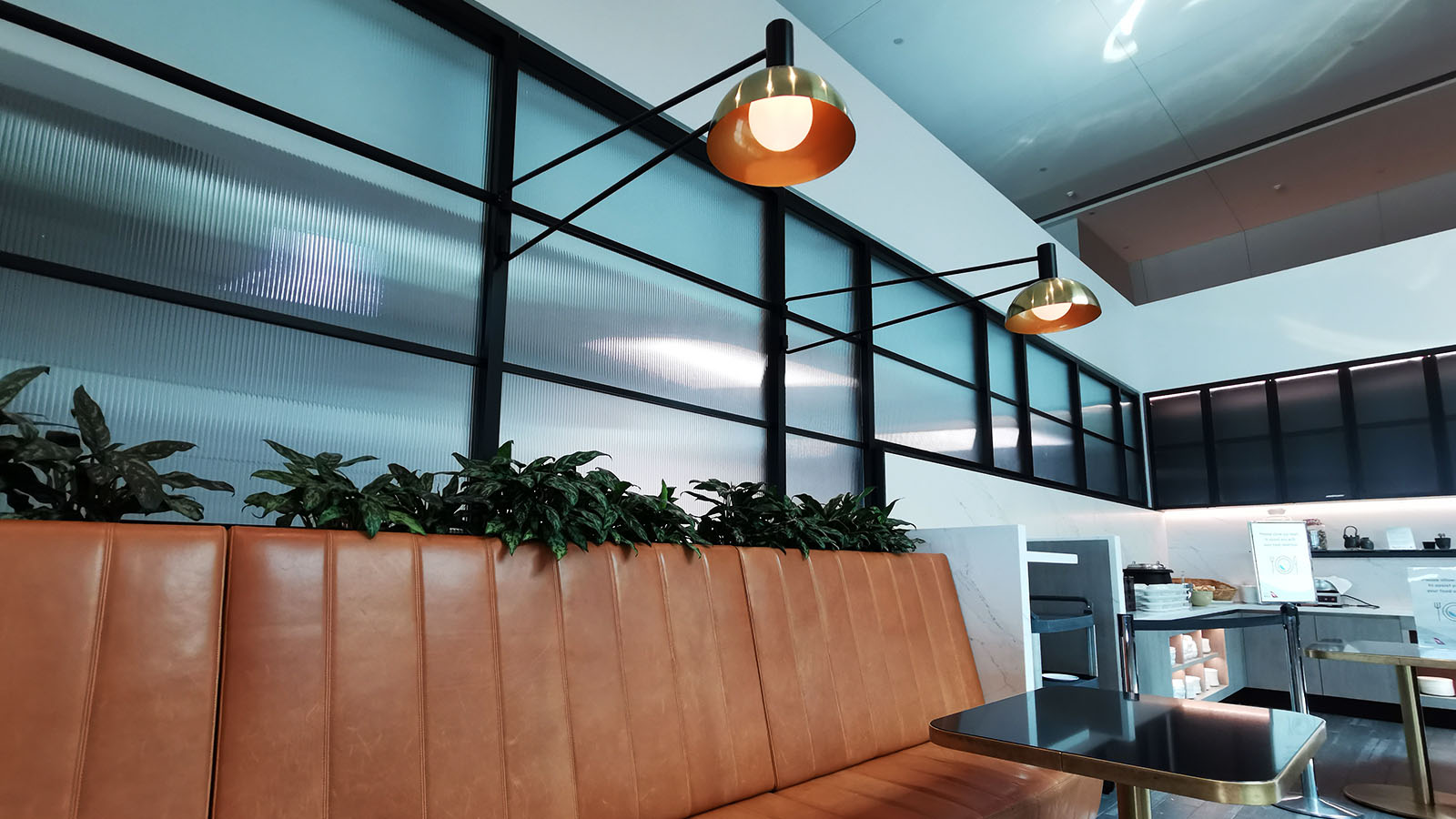 While largely rectangular in shape, the Qantas Business Lounge is divided into a number of smaller spaces. This helps avoid the lounge from feeling too 'big', while keeping an air of spaciousness at the same time.
Benches for working, booths for dining and other seats for relaxing are peppered throughout. It's great to have options like this, where one particular 'type' of visit doesn't confine you to a specific area.
Food and beverage in Melbourne's Qantas Business Lounge
Fancy a drink? Make your way to the central bar and barista counter. Choices here are broader than in the Qantas Club next door – another nod that you're in a higher tier of lounge.
On tap, enjoy Hahn Super Dry, Iron Jack, Furphy or One Fifty Lashes. While the other bottled beers, ciders and wines can change from time to time, here are the staples of the spirits menu:
Finlandia vodka
Havana Club white rum
Havana Club dark rum
Beefeater 24 gin
Chivas Regal Scotch whisky
Jameson Irish whiskey
Jack Daniel's Old No. 7 Tennessee whiskey
Cognac Martell VS
Southern Comfort
Baileys Irish Cream
Kahlua
Campari
Being a holiday visit, I kicked things off with a refreshing gin and tonic. But after spotting a Penfolds Koonunga Hill Shiraz Cabernet at the bar, my second round was sorted. Sampling Penfolds wines in airports seems to be becoming a hobby of mine!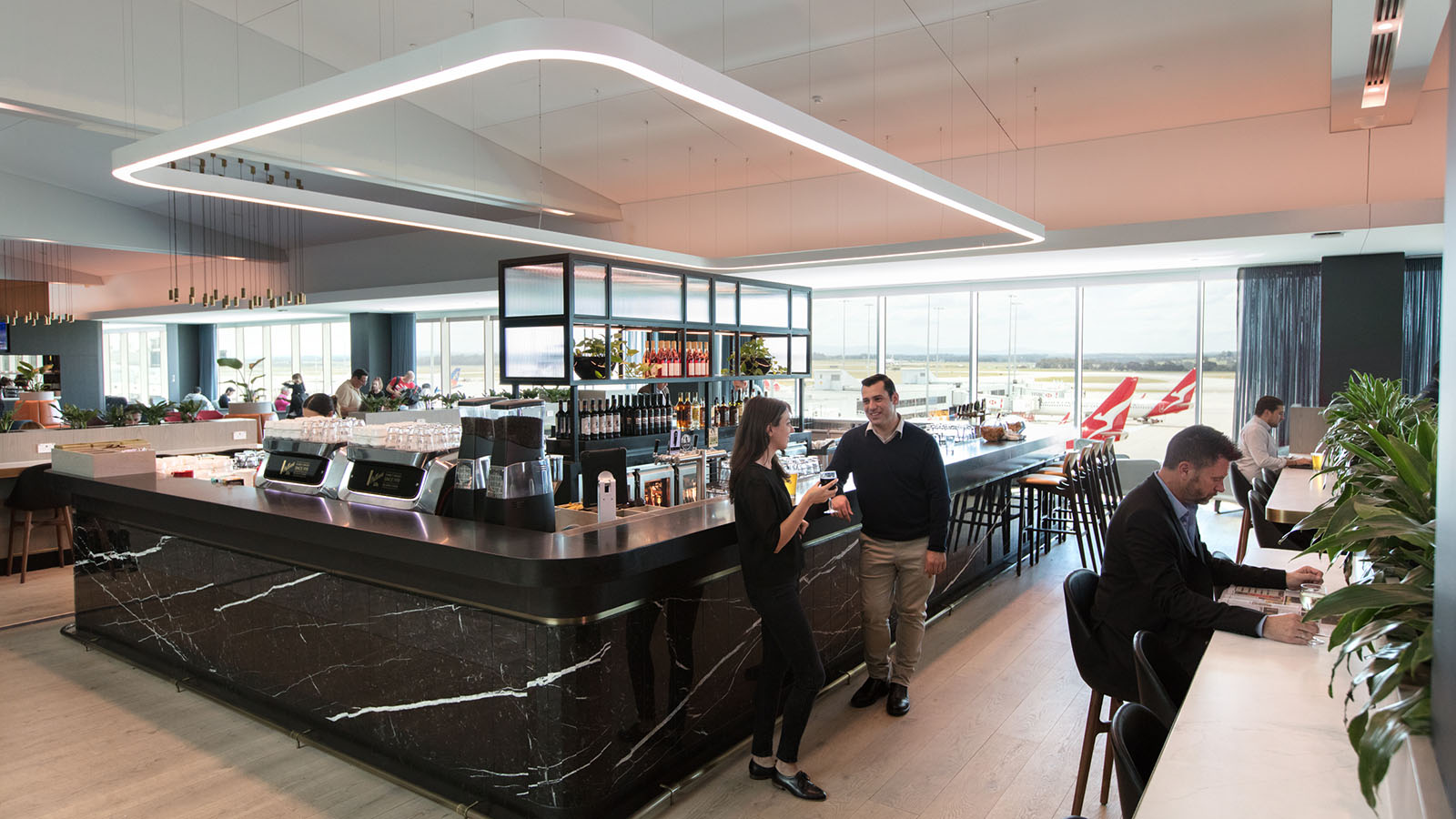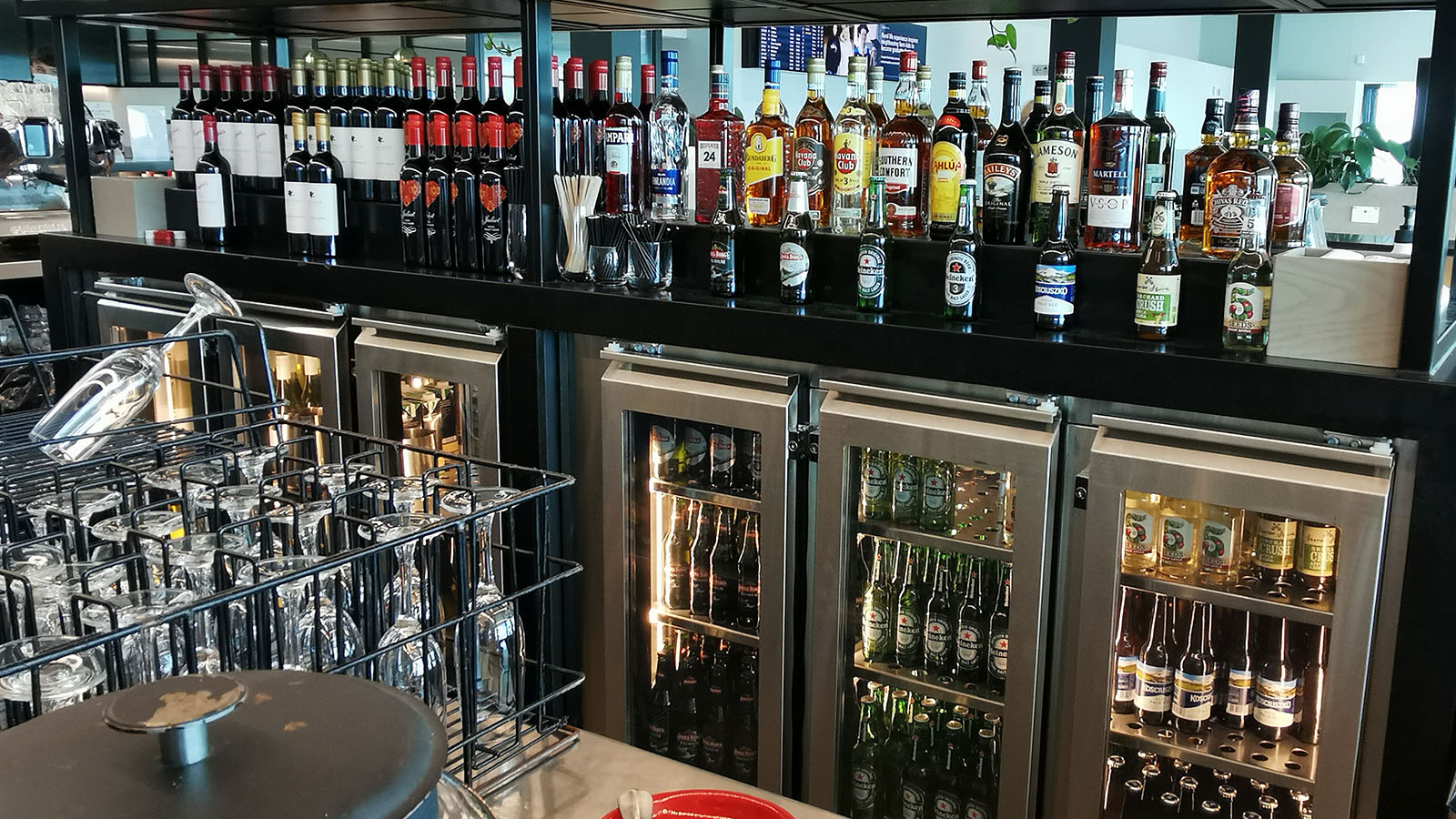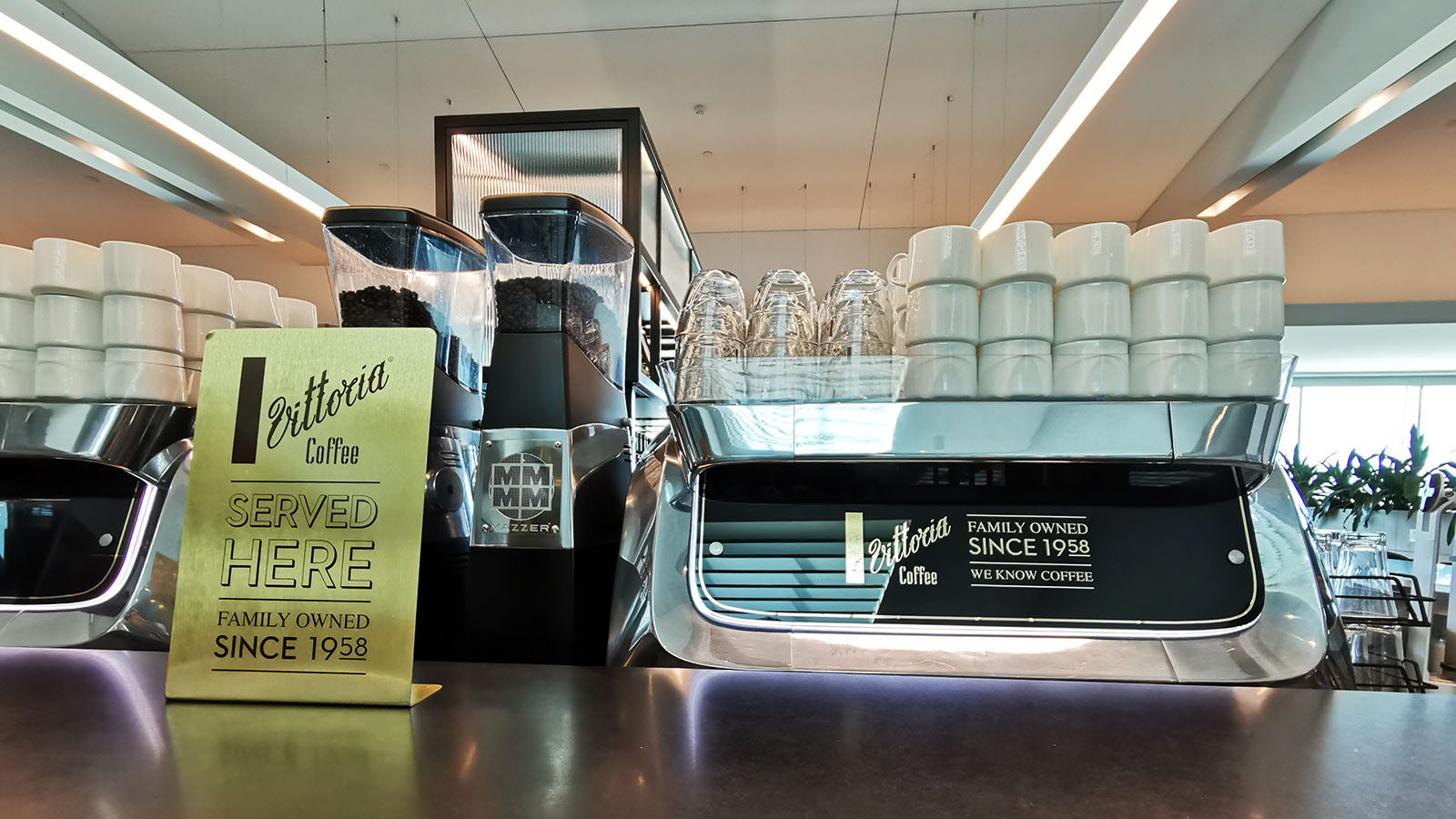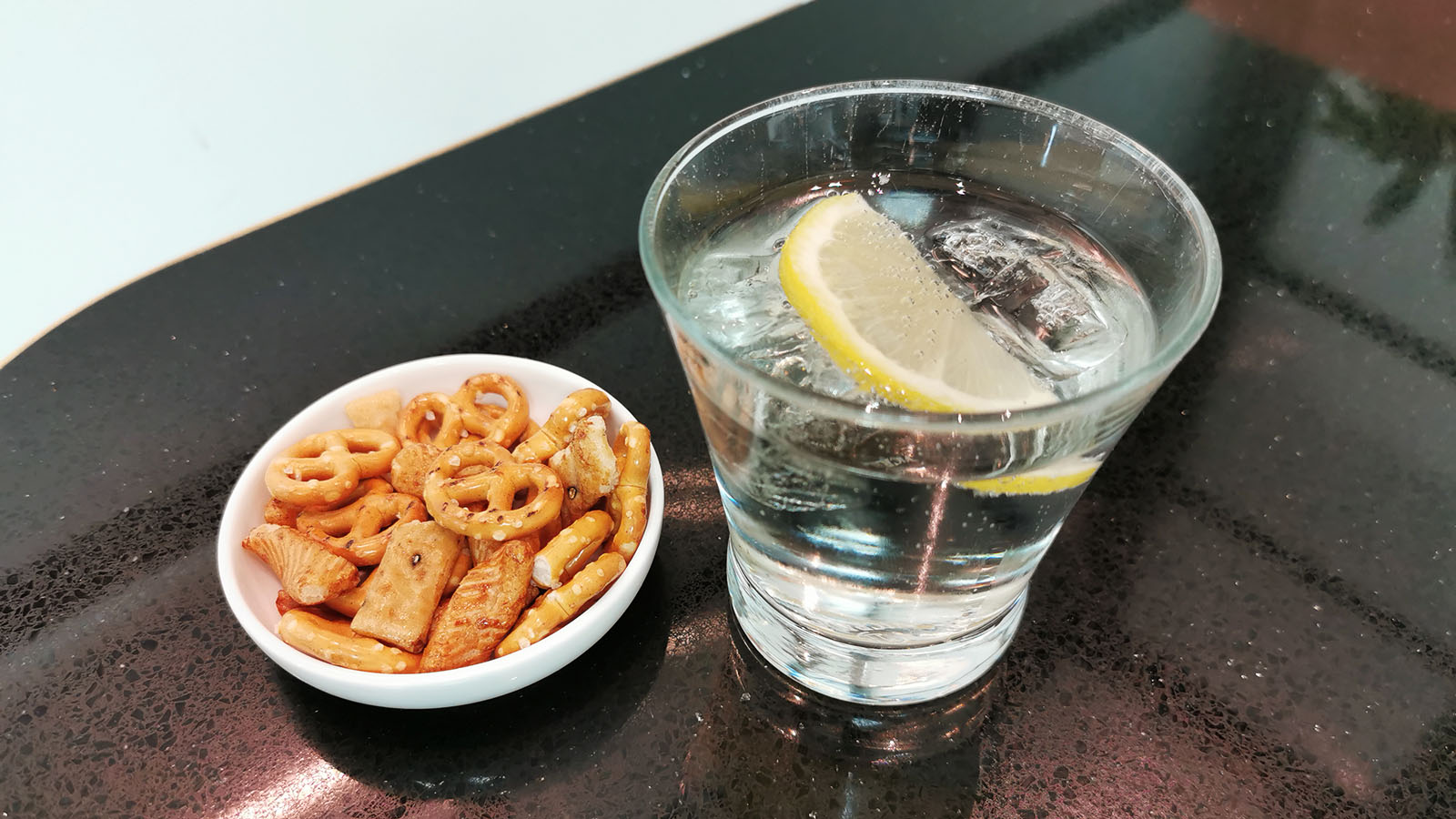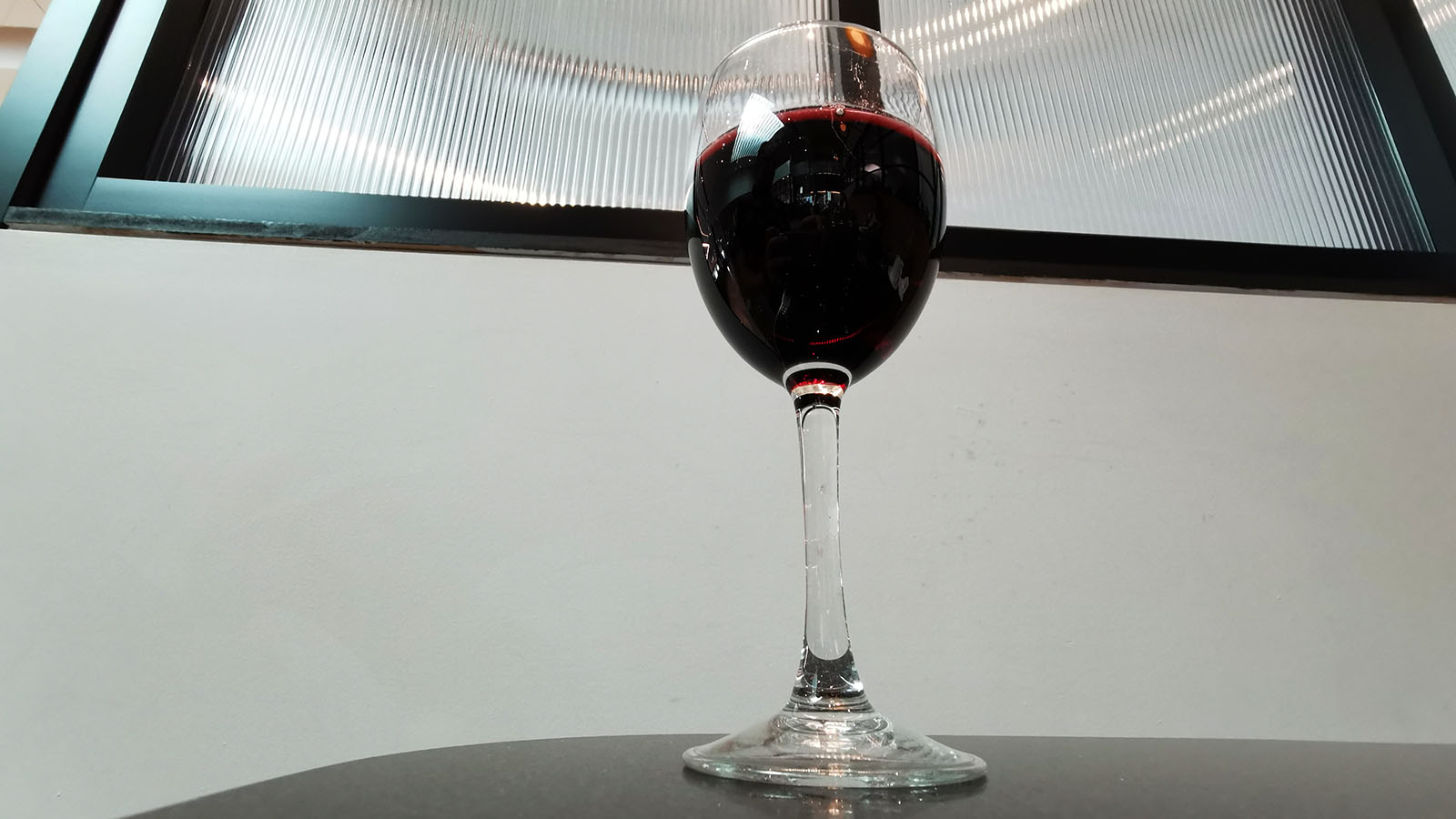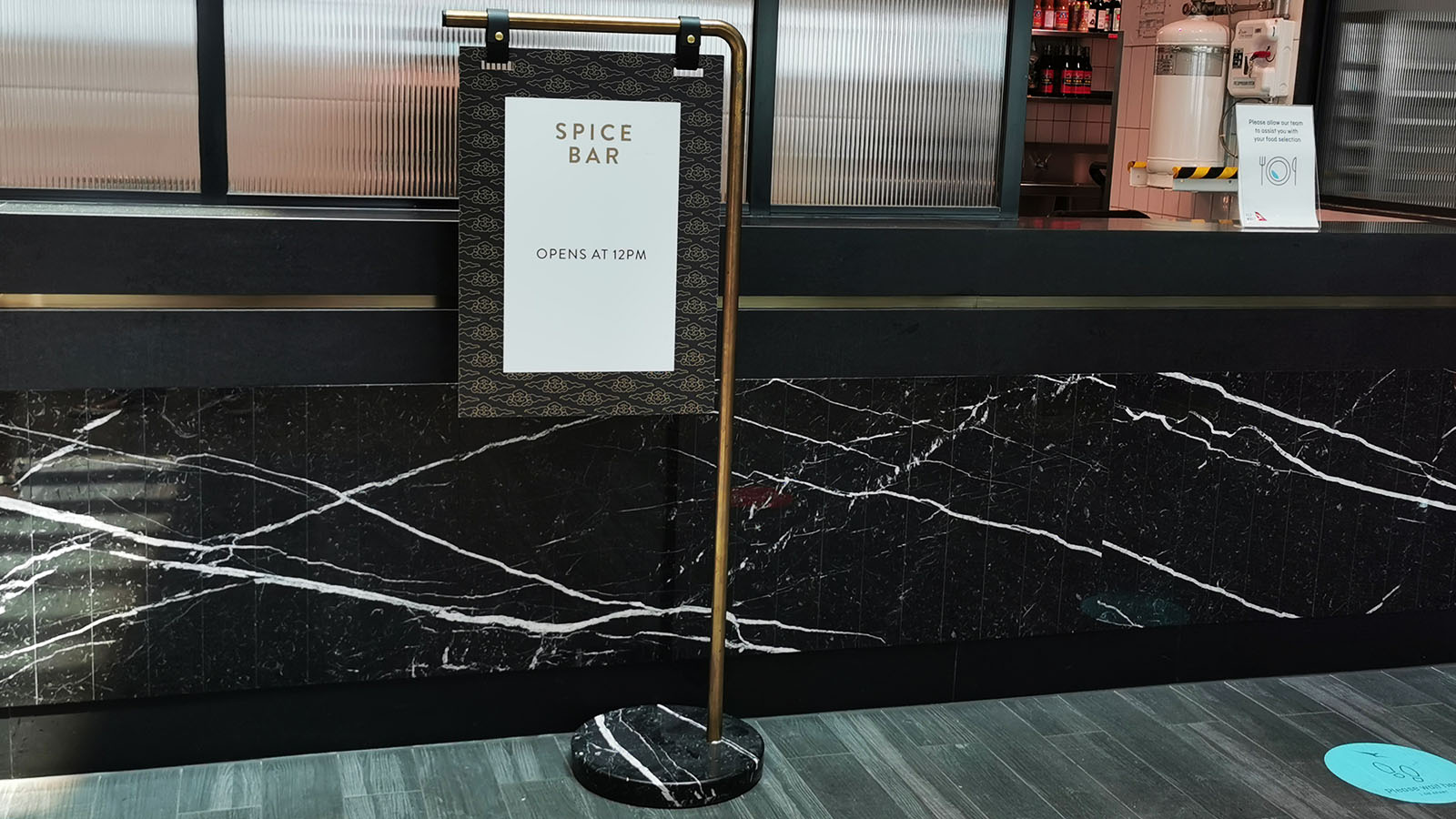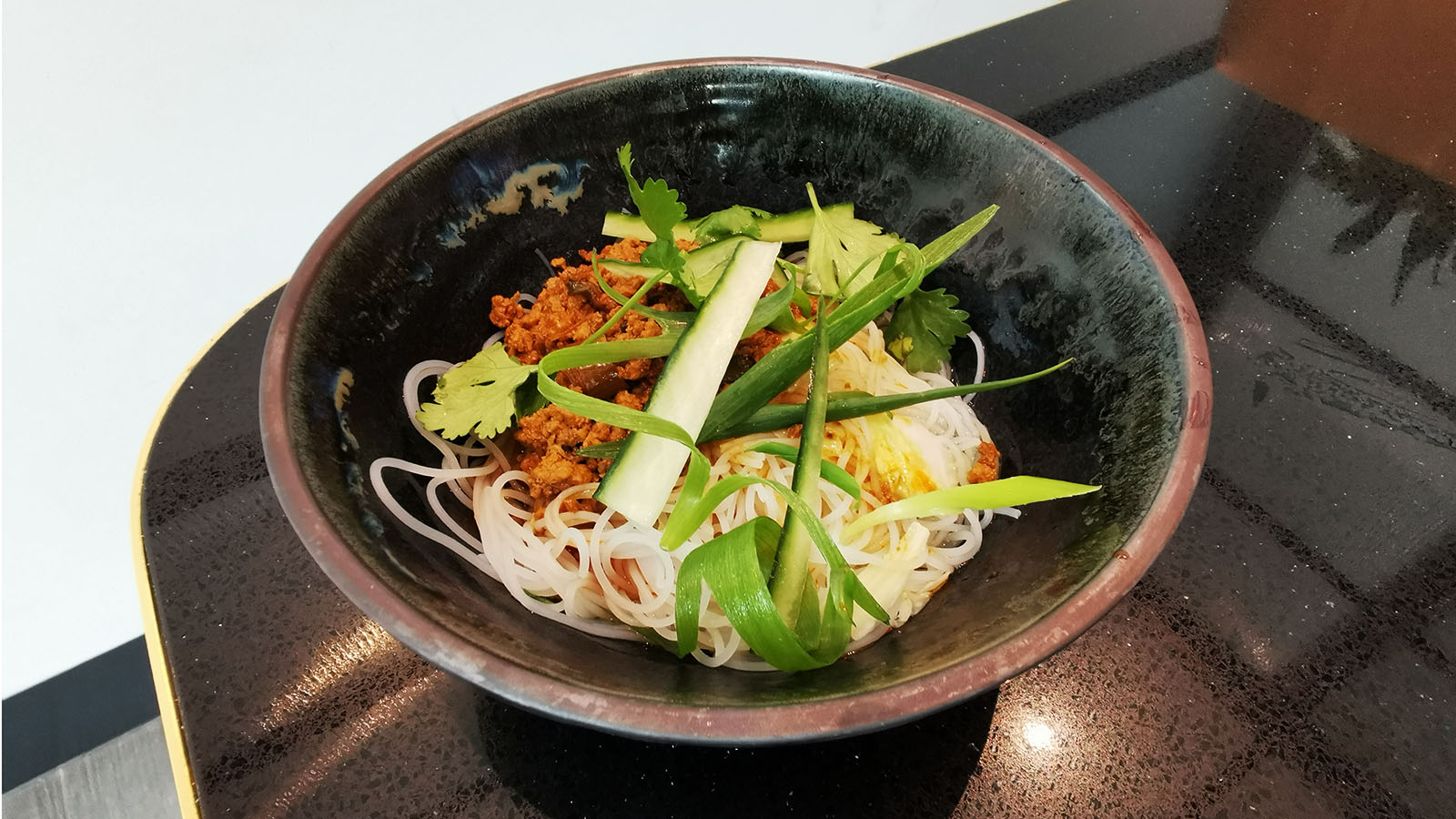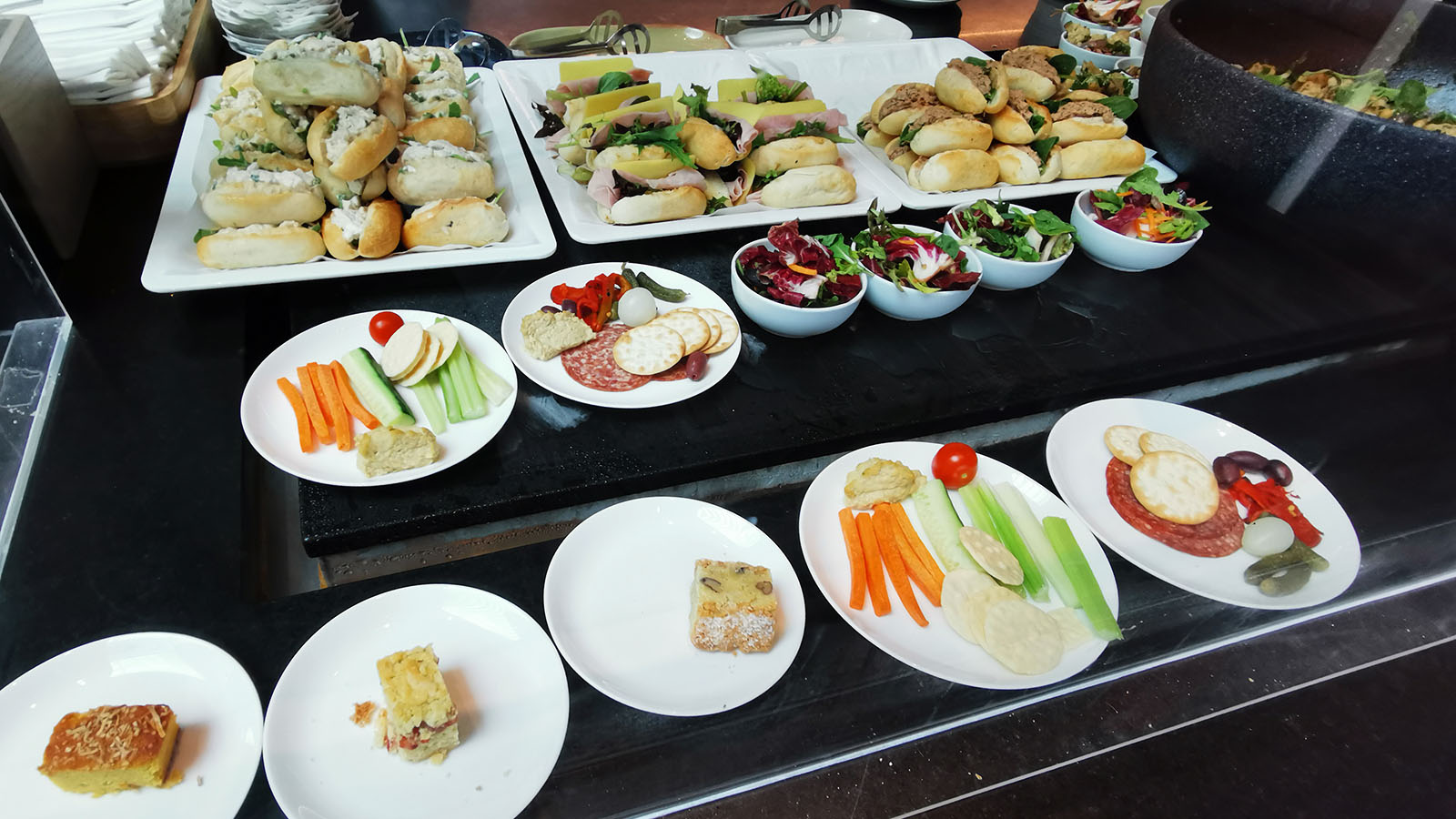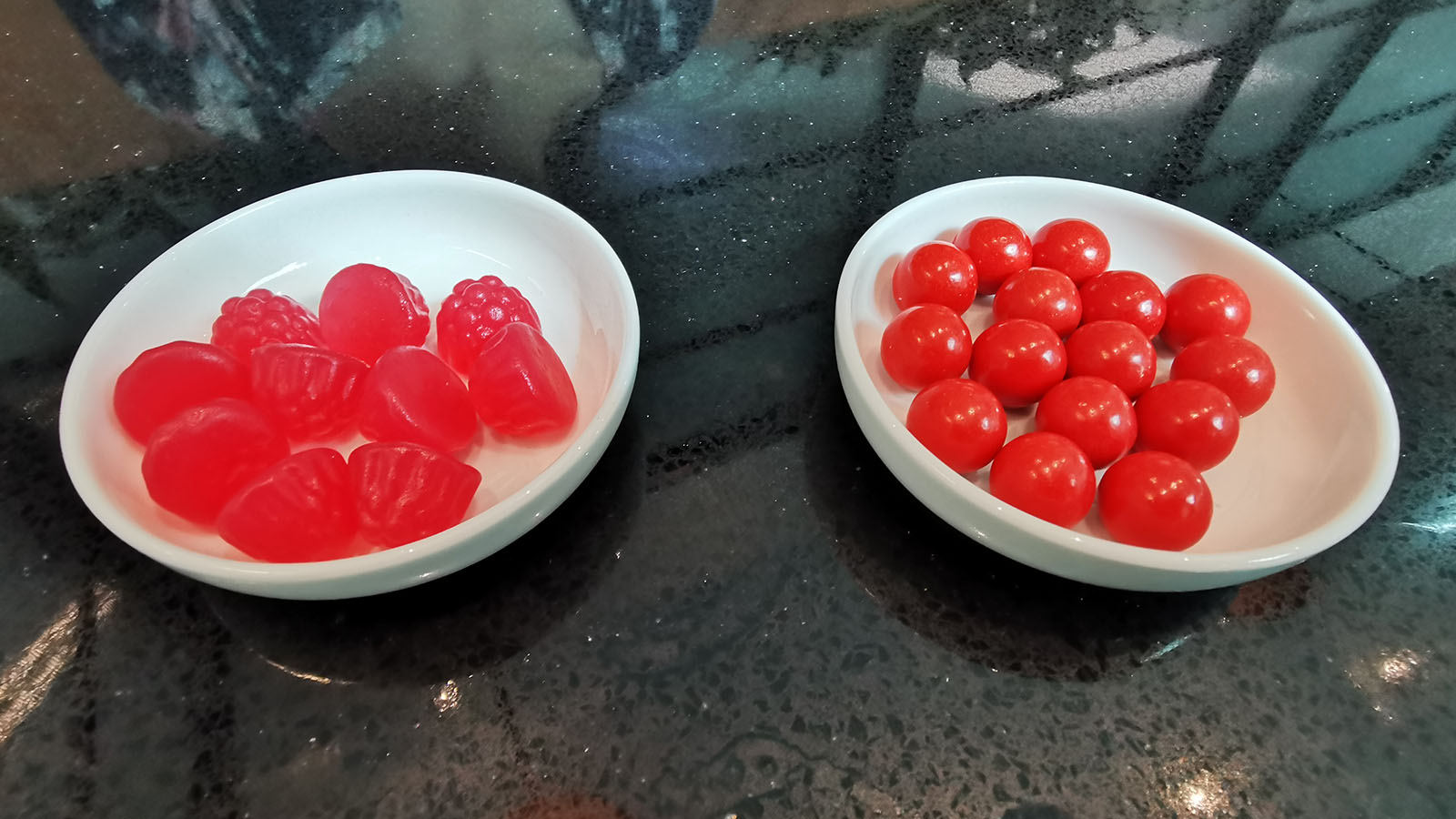 On the food front, Qantas' 2018 redevelopment certainly set a new dining standard for its domestic lounges. That's centred on the Business Lounge's Spice Bar, open from noon each day.
Your options here may vary from one visit to the next, with Sichuan noodles being a recent order of the day. With a choice between chicken or pork, the dish arrives in moments. Spice levels appear set to 'medium' – a happy middle to suit the tastes of most travellers.
If your spice tolerance doesn't go beyond mild though, you won't go hungry. Two assisted service stations nearby deliver a broader range of bites.
One side finds light meals like soup. On the other, a collection of snack plates, sweet treats and more filling options like sandwich rolls. Nibbles and sweets are also available from the main bar.
Knowing there's another meal waiting for me in Qantas Business, I stop at the Spice Bar dish. But if travelling onwards in Qantas Economy, those extra food options would come in handy.
Lounge amenities
The Qantas Business Lounge in Melbourne offers what you'd expect of any Qantas capital city space. This starts with dedicated restrooms and showers for Business Lounge guests.
Need to plug in and work instead? You'll spot power points throughout. They're generally found along the walls, or at floor level in the banquette seats.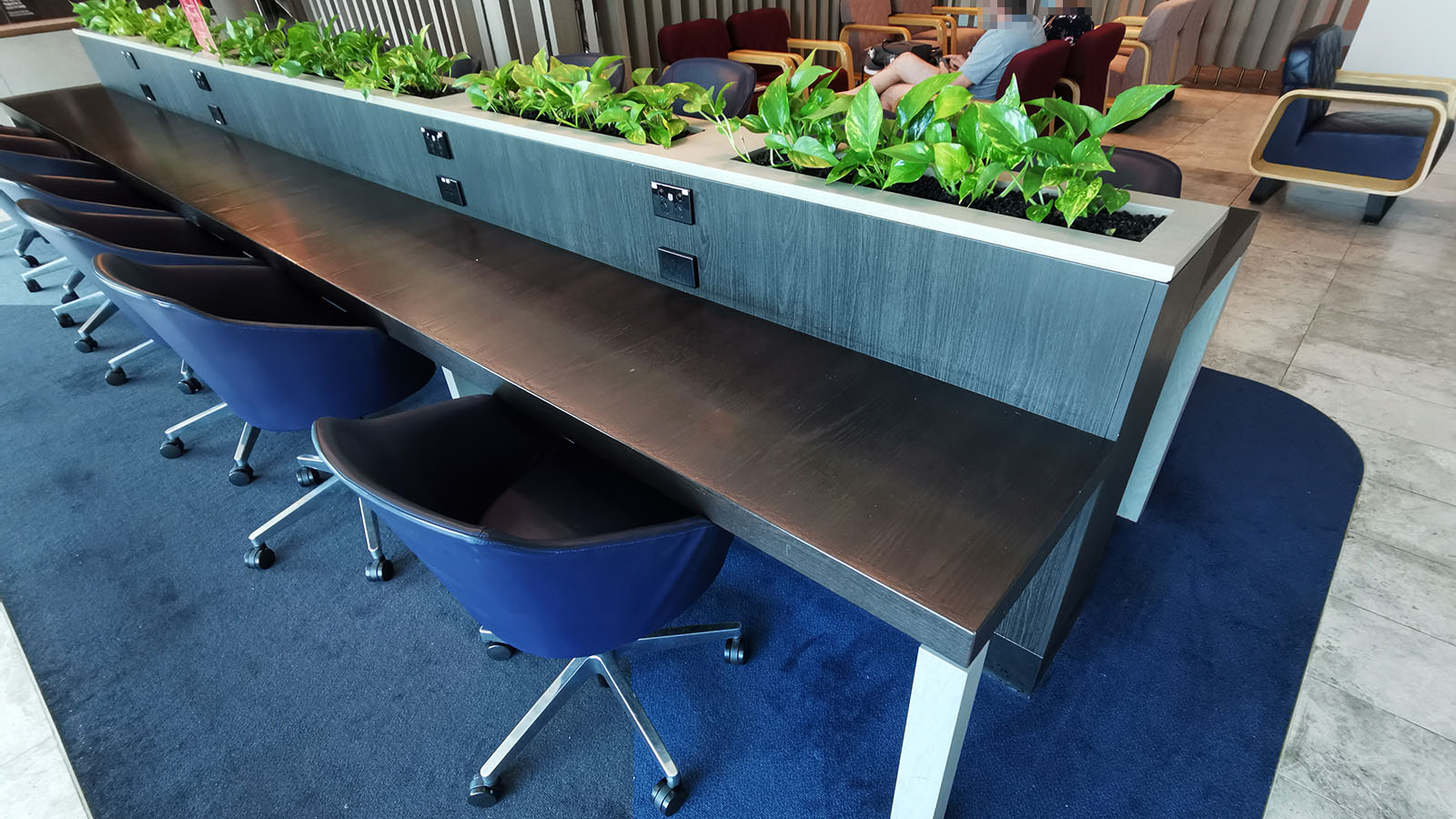 Wi-Fi access is fast and free. Even though the network is shared with Melbourne's Qantas Club lounge, speeds regularly exceed 130Mbps.
That's more than zippy enough for HD or 4K video streaming, video calling or general use. It's also great if you plan to download content from your favourite streaming service to enjoy offline on your flight ahead.
Accessing the Qantas Business Lounge in Melbourne
The Business Lounge is one of three Qantas domestic lounges at Melbourne Airport – the others being the Qantas Club and the Chairman's Lounge. Here's who the Qantas Business Lounge normally serves.
Class of travel: those departing on a Qantas or QantasLink flight in Business.
Connecting services: passengers with a same-day international flight in Business or First on Qantas, Emirates or any oneworld Alliance airline. This grants Domestic Business Lounge access even if the domestic flight is in Economy. This doesn't apply if you're flying Jetstar, though.
Elite Qantas Frequent Flyer status when departing on Qantas, QantasLink or Jetstar:

Qantas Platinum (+2 guests).
Qantas Platinum One (+2 guests).

Airline partner frequent flyer status, when departing on Qantas or QantasLink (not Jetstar):

oneworld Emerald (+1 guest).
Emirates Skywards Platinum and above (+1 guest).
China Eastern Miles Platinum (+1 guest).
In addition to the adult guest allowances above, children (under 18 years) can also visit the lounge. Head to the Qantas website to check the latest policies.
At quiet times, Melbourne's neighbouring Qantas Club sometimes closes. If that's the case when you fly, you'll gain access to the Business Lounge instead. It's a nice treat if you were expecting the regular Qantas Club!
Also of note, these lounges are both in Terminal 1. But Jetstar flights all depart from Terminal 4 at Melbourne Airport. That's at the very opposite end of the airport, and with a separate security checkpoint.
While a Jetstar boarding pass can get you through the door, it's not very convenient. You'd also need to arrive quite early to relax in the Qantas lounges – particularly when travelling with a checked bag. The Rex Lounge in Terminal 4 might be more convenient for Jetstar flights instead, if your wallet sports a Priority Pass card.
Summing up
As far as domestic lounges go, Melbourne's Qantas Business Lounge easily ranks among the best.
This is definitely an experience to arrive early for – even if you're a regular through Melbourne Airport.
Photography by Chris Chamberlin, who travelled at his own expense. Selected images courtesy of Qantas.
Qantas Domestic Business Lounge, Melbourne
was last modified:
December 9th, 2022
by