Great news: Singapore Airlines is bringing flatbed Business Class to its Boeing 737-8 jets, set to take flight in the coming weeks. The carrier is also debuting a fresh Economy Class cabin with the latest creature comforts.
There's a new inflight entertainment system from tip to tail as well, along with inflight Wi-Fi and cellular connectivity. All in all, it's a significant investment in passenger experience, with a price tag of SG$230 million (about AU$231.5 million). The multi-year project has seen the airline work through the development, design and now installation of the new industry-leading seats.
Initially, these Boeing 737-8s will fly on routes from Singapore to Brunei, Cambodia, Indonesia, Malaysia, Maldives, Nepal and Thailand. However, they'll eventually make their way to both Darwin and Cairns, too.
These Australian ports normally see Boeing 737-800 flights from Singapore Airlines. But once those jets are retired and replaced by these new Boeing 737 MAX 8s, they'll take over: bringing these latest seats along for the ride.
This is the culmination of three years of innovation and hard work, involving extensive customer research and close partnerships with designers and suppliers. As a result, we can now offer customers a premium travel experience across our entire full-service network, no matter how long or short their journey.

– Mr Lee Lik Hsin, Singapore Airlines' Executive Vice President Commercial, 16 November 2021
The move is one that brings the single-aisle fleet of Singapore's national carrier into line with its larger planes. Once its existing Boeing 737-800 jets are indeed retired, Singapore Airlines will offer flatbed Business Class on every flight.
Singapore Airlines' Boeing 737-8 Business Class
At the pointy end, 10 Business Class seats take pride of place. Spread across three rows, these alternate between a 2-2 and a 1-1 layout. This makes rows one and three best for pairs travelling together. Two lucky solo flyers will each enjoy a 'throne' seat instead, in row two.
As you'd expect from a nine-figure price tag, each Business Class seat can be converted into a fully-flat bed. Those in the second row are also ideal for business travellers, with considerable storage space surrounding the seat. Rows one and three instead share a central cocktail table, with storage pockets for most other items.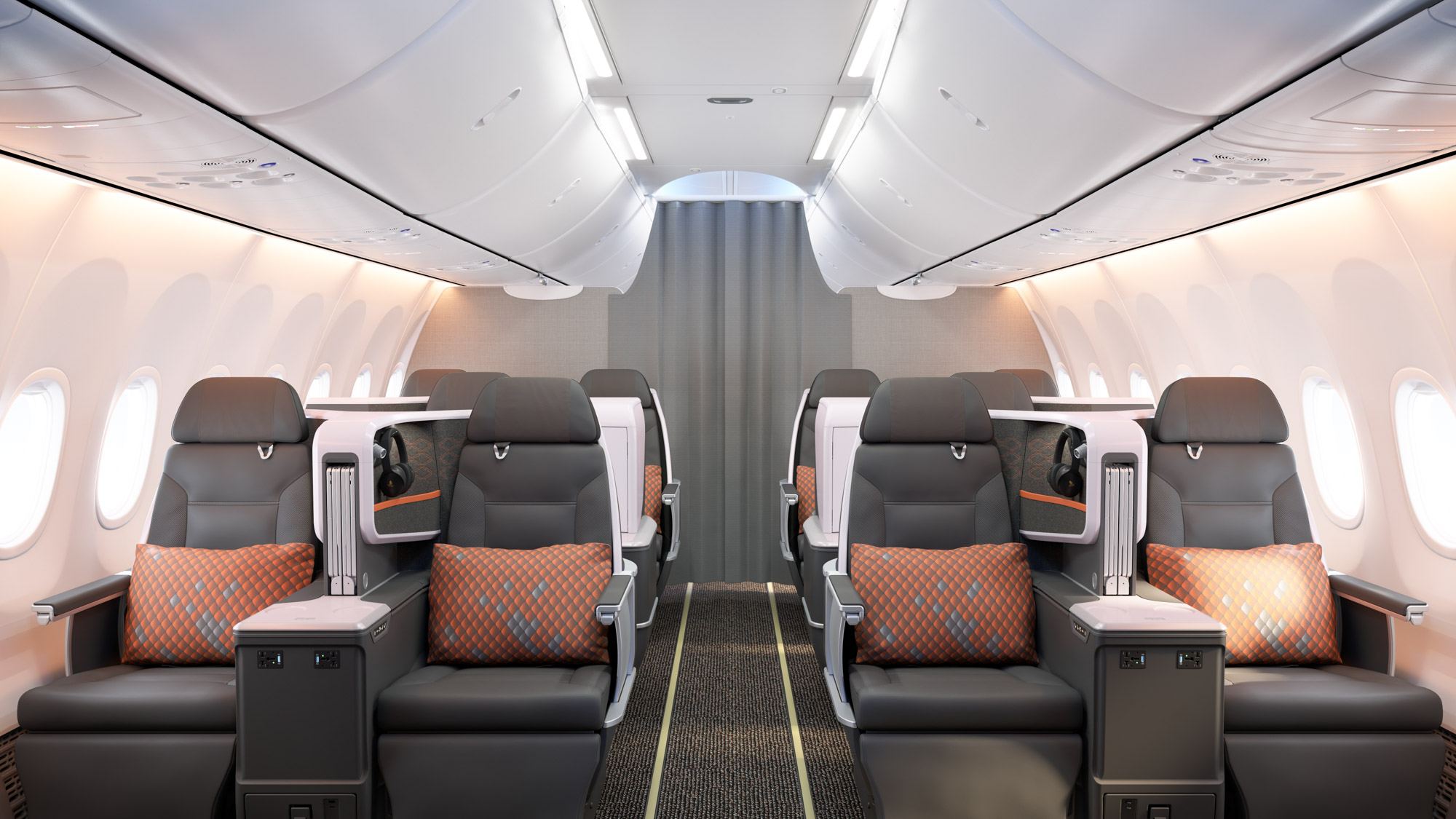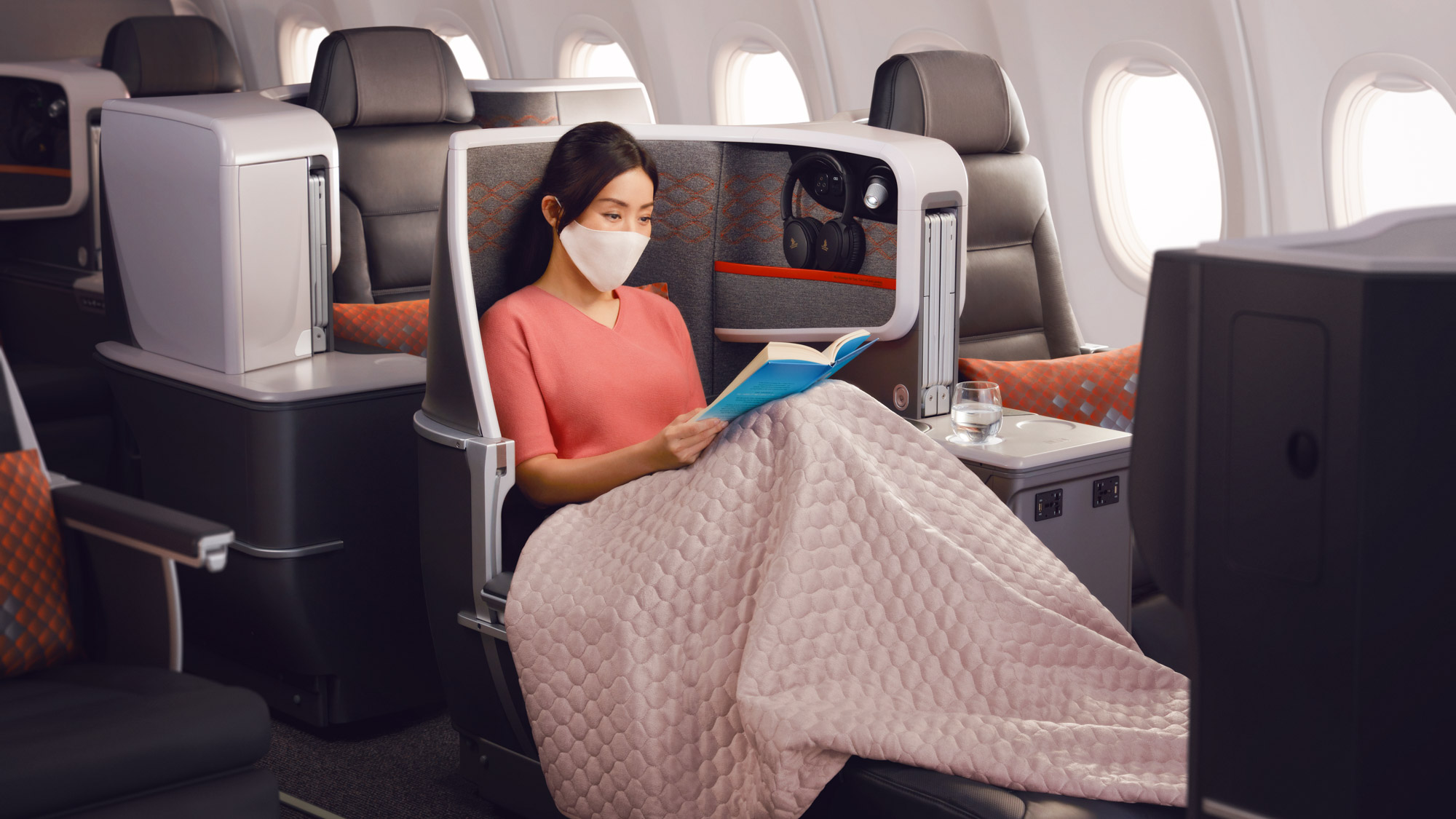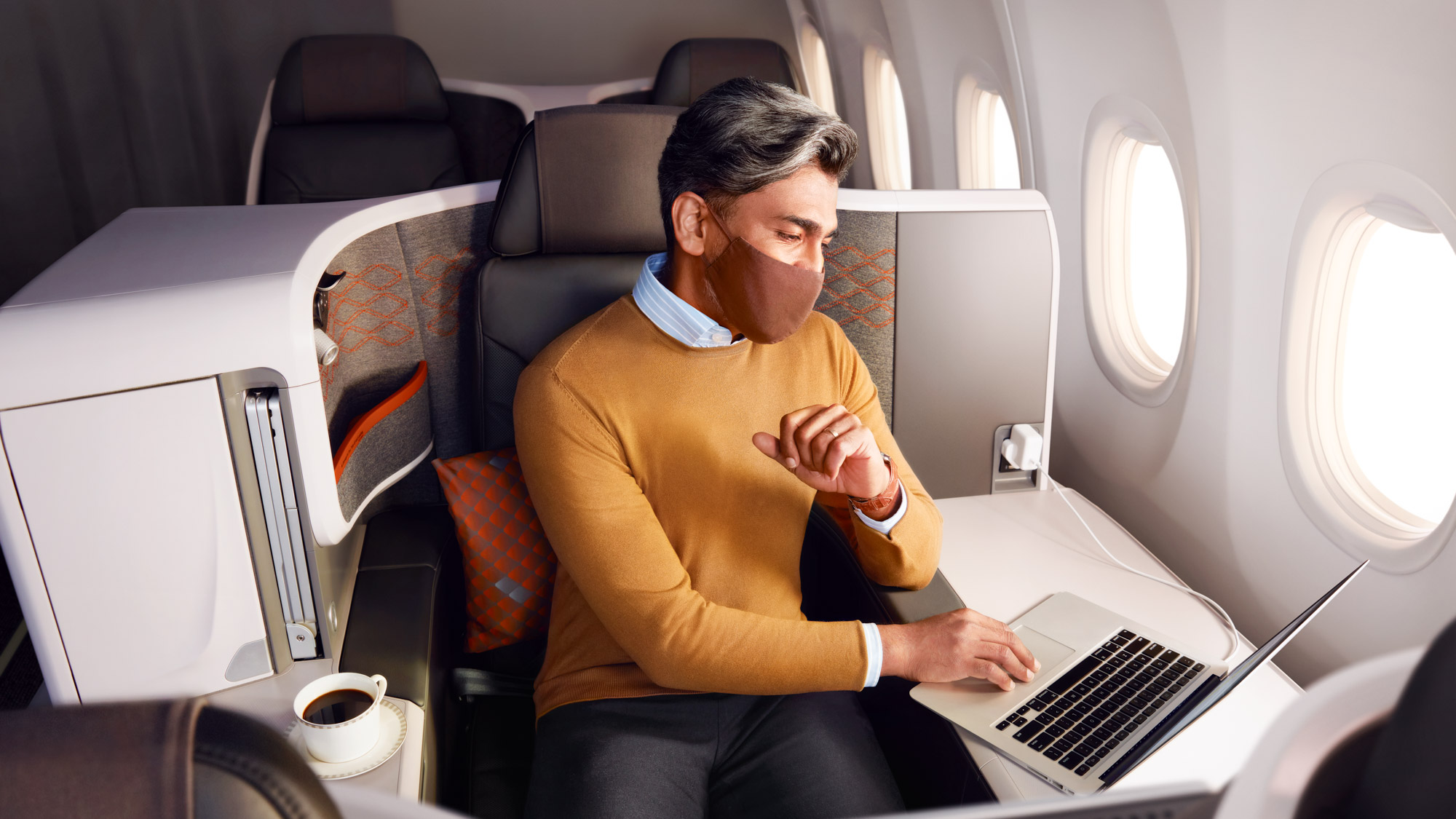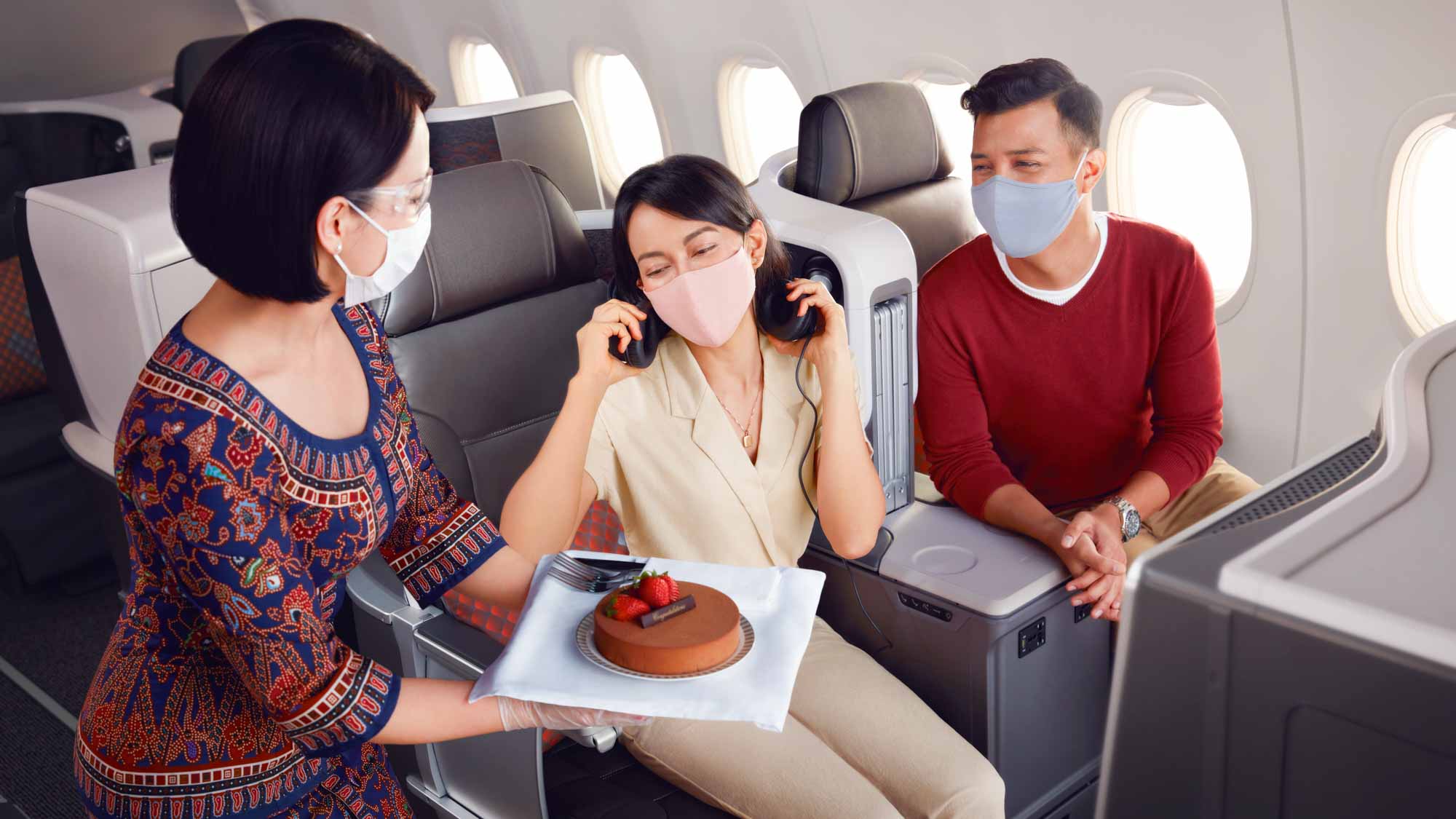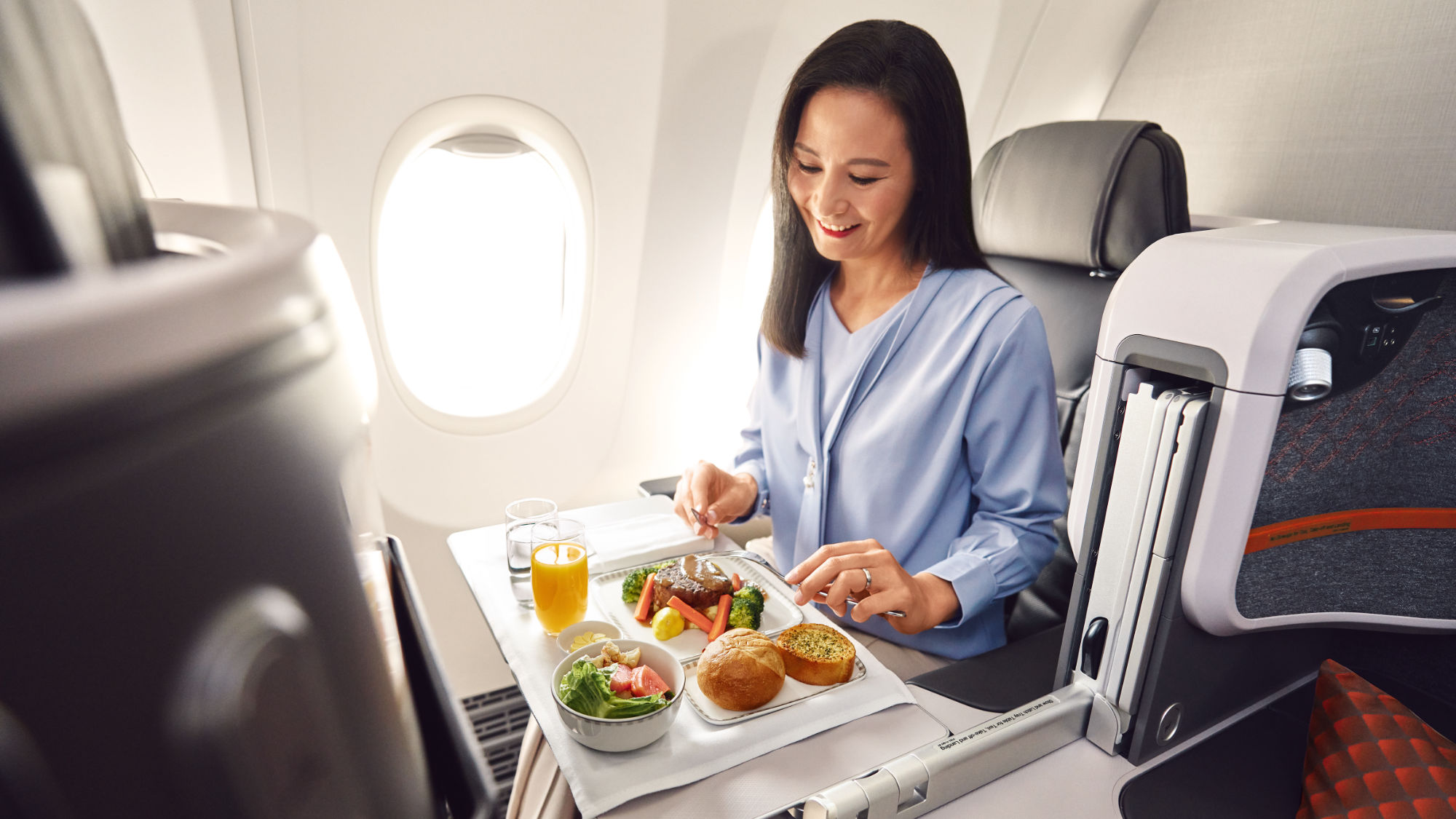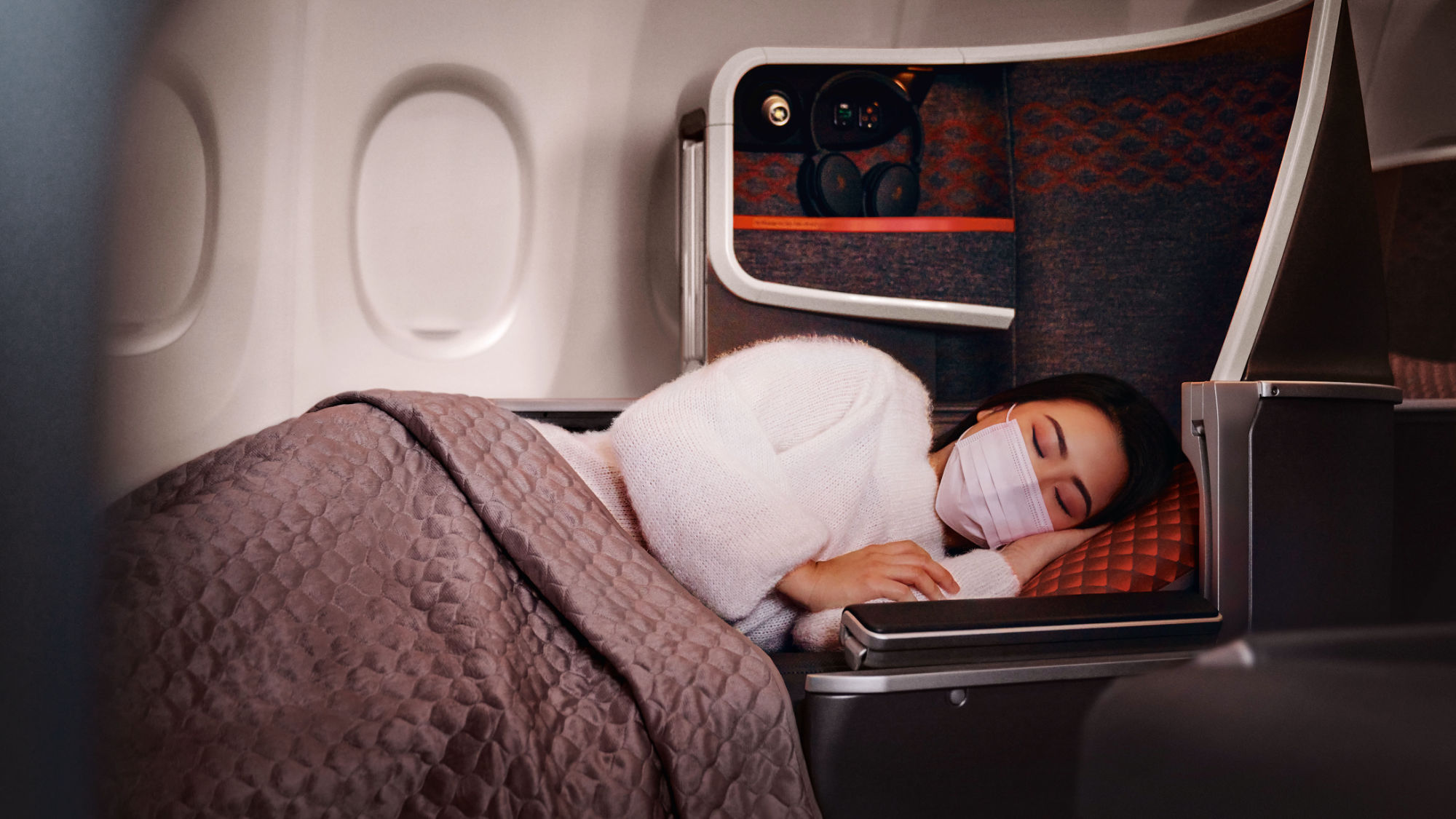 If this cabin looks familiar, it's because these seats are manufactured by Thompson Aero Seating. That's the same company behind JetBlue Mint – the pioneer of single-aisle Business Class in the United States.
Singapore Airlines' own seats and cabins come with a fresh feel thanks to London-based company Factorydesign. Of course, along with all the other features you'd expect, there's AC and USB power for every passenger.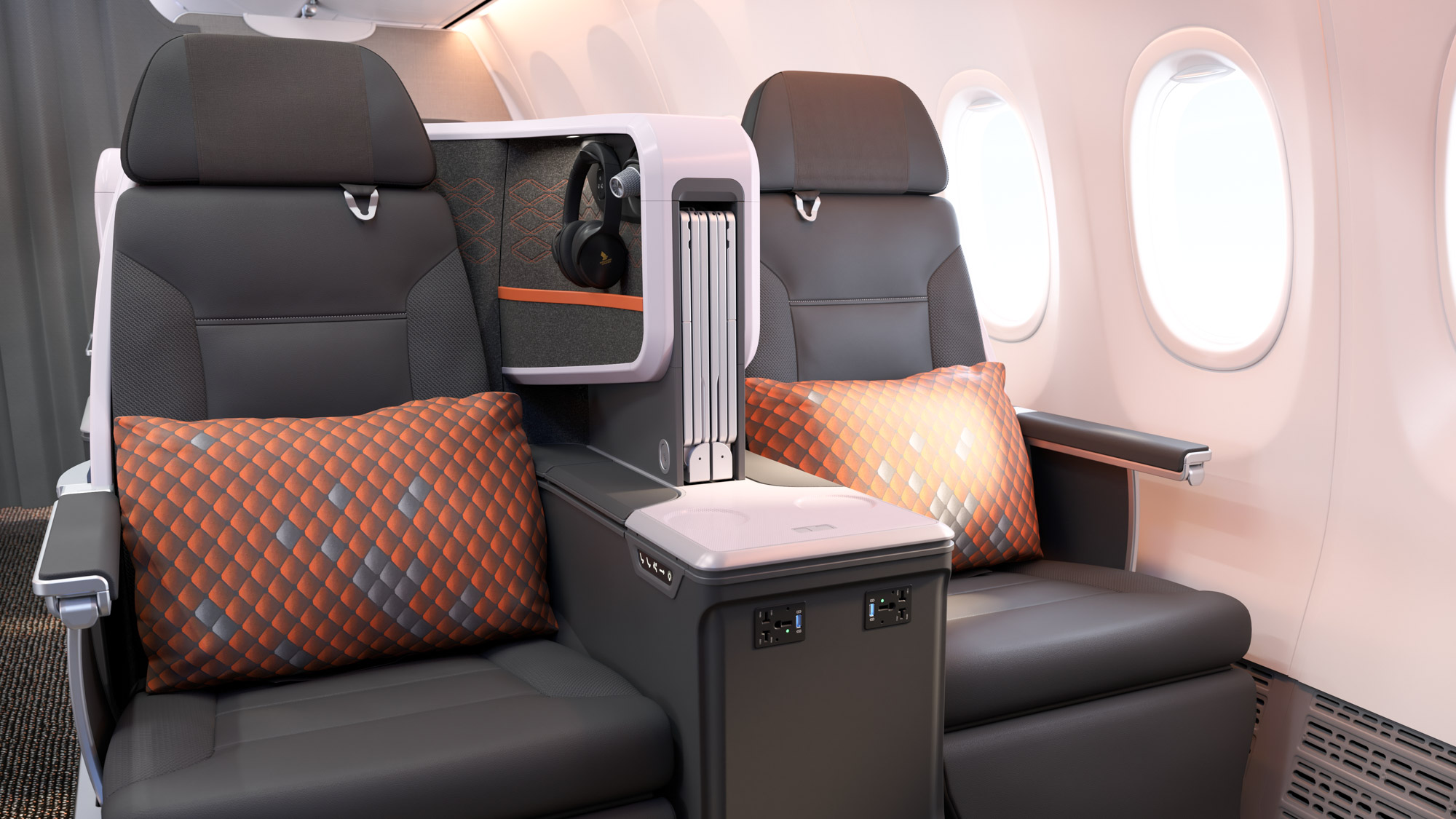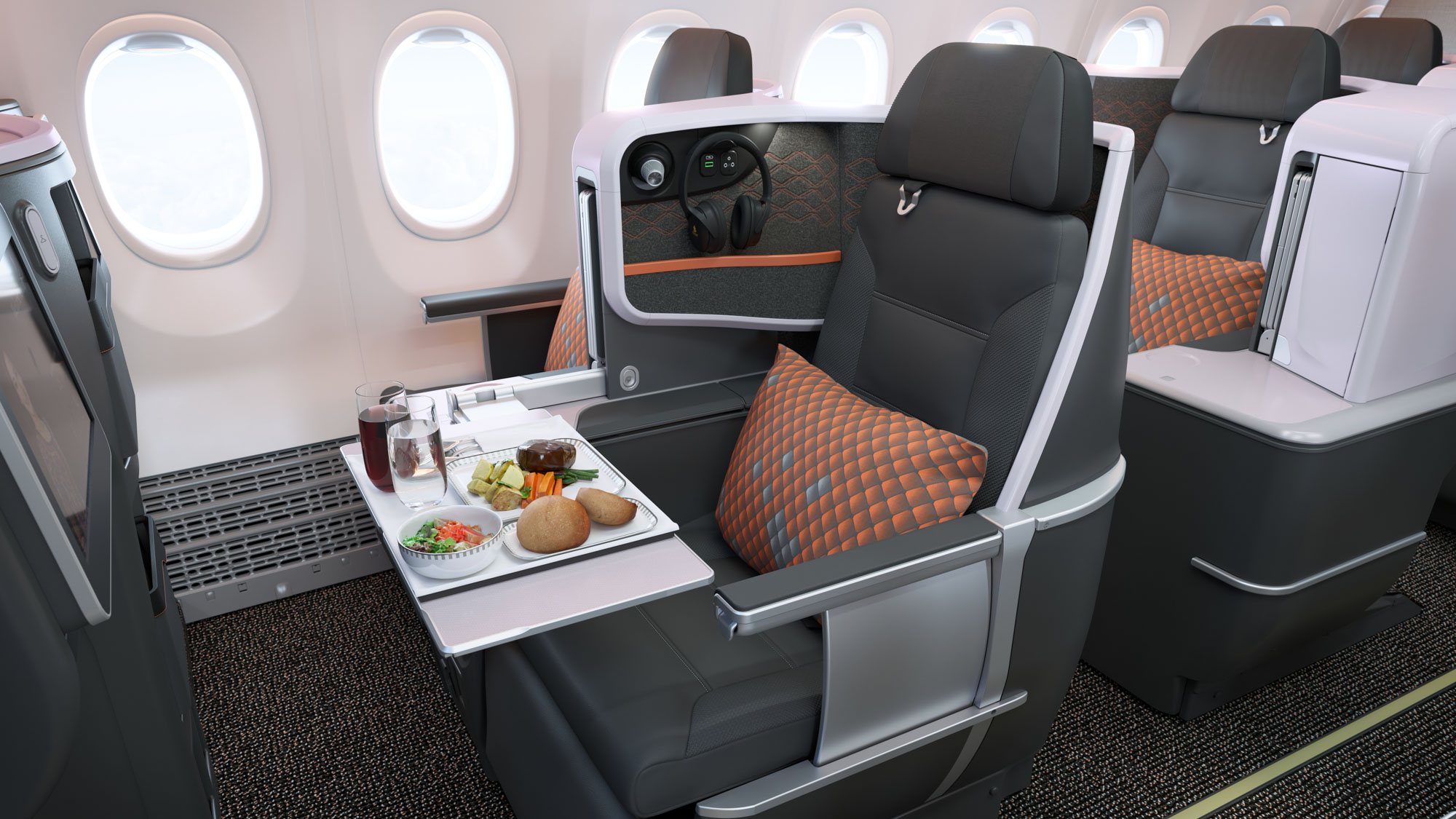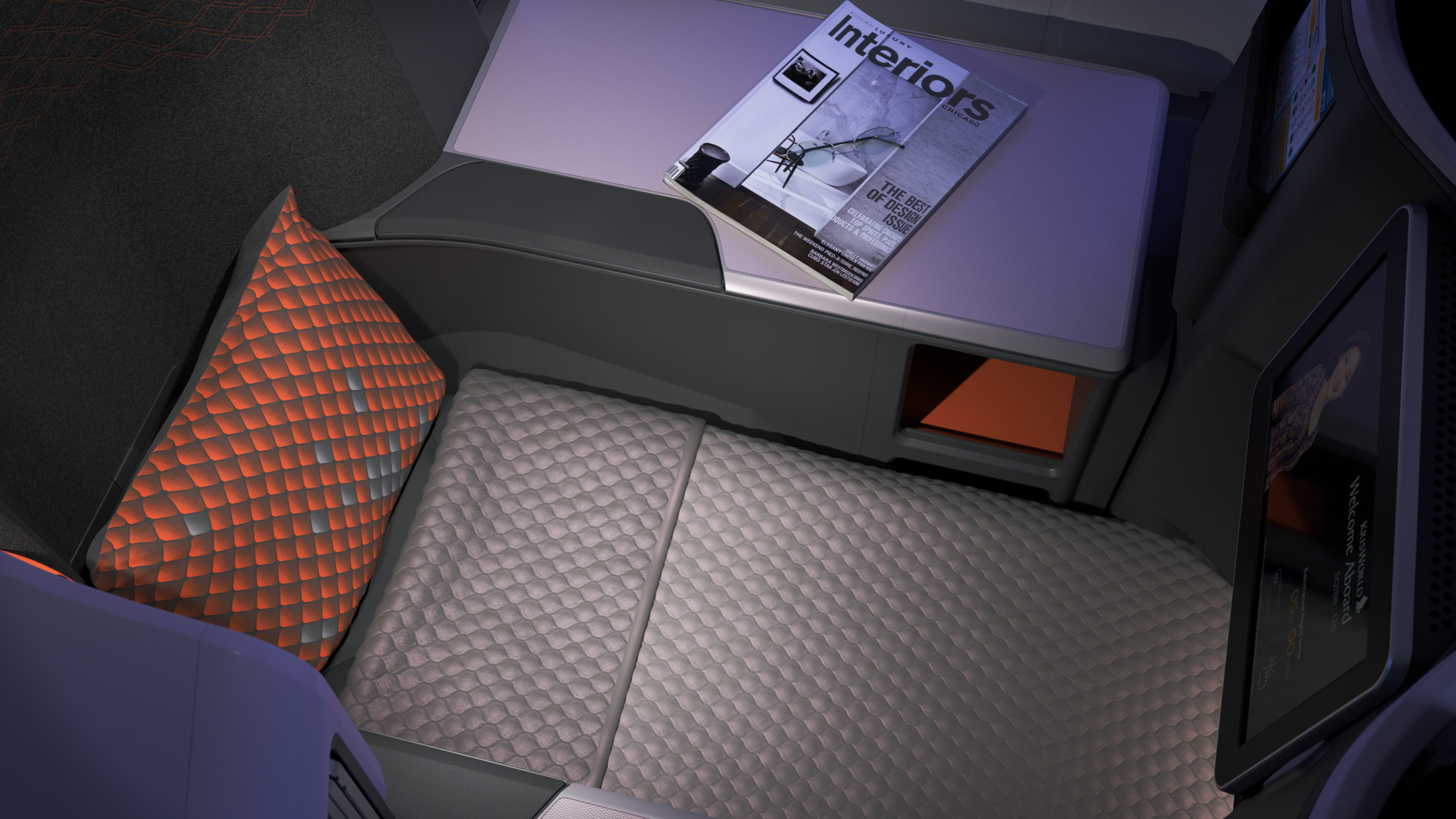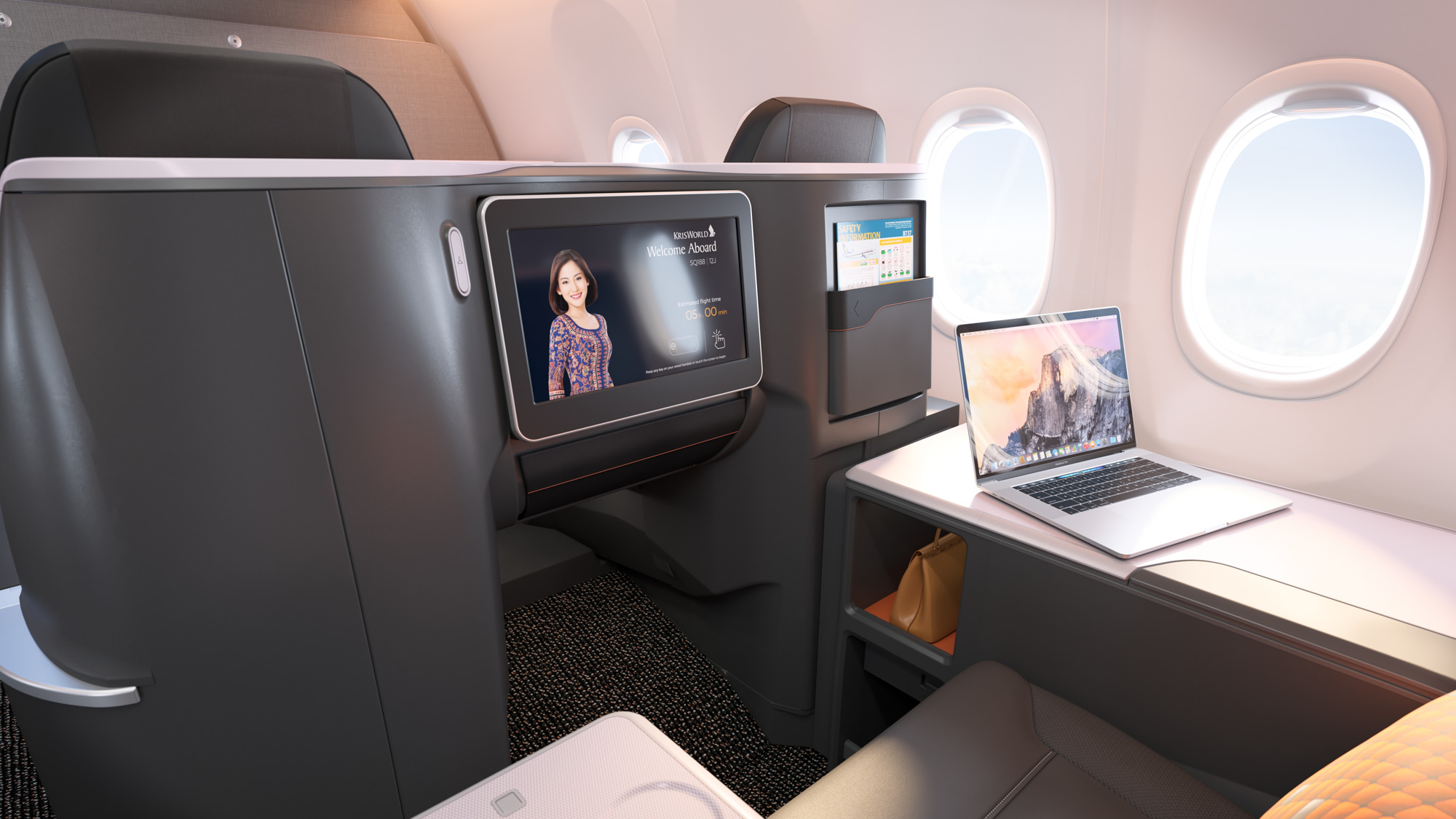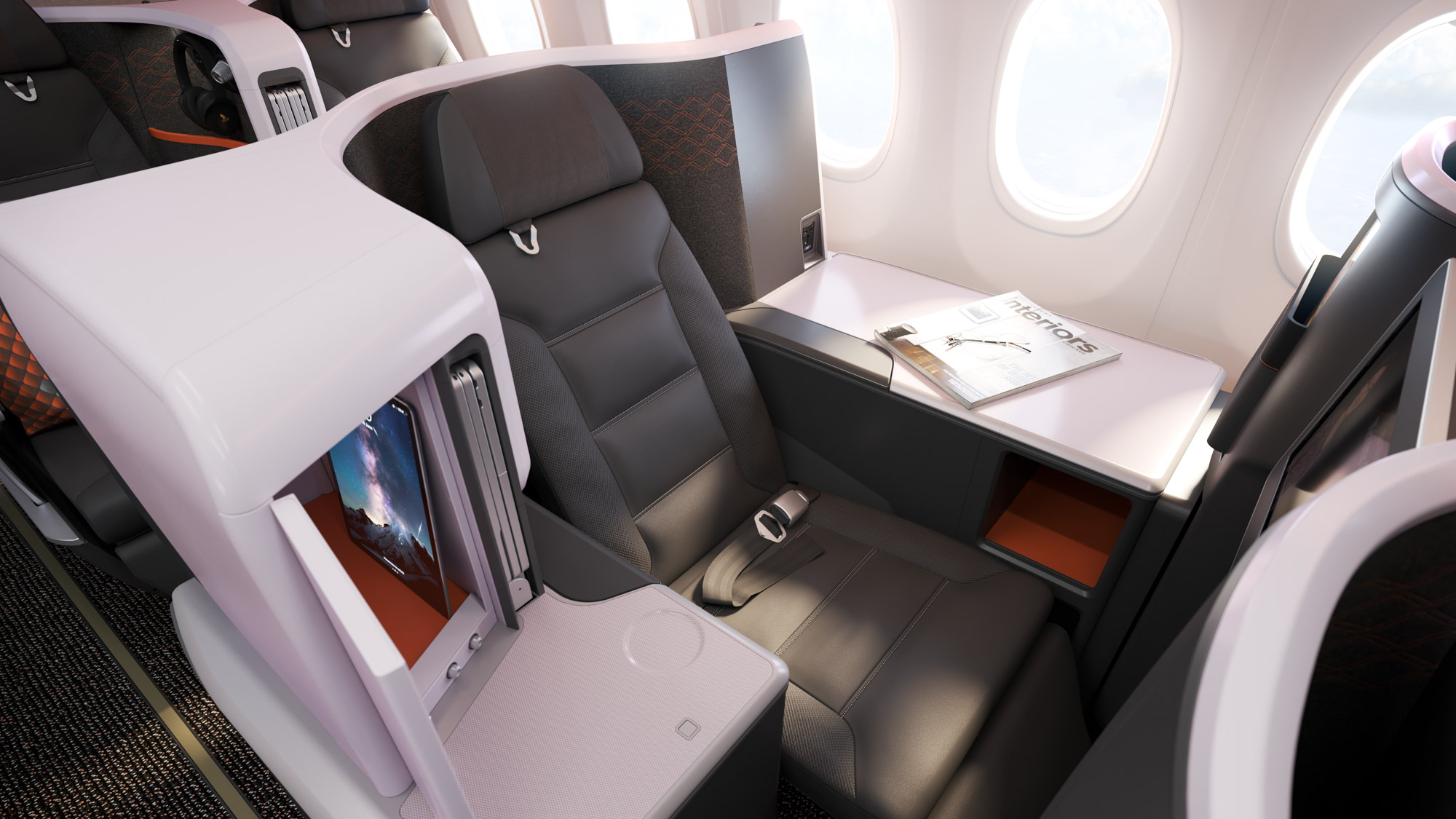 Compared to the reclining armchairs of the airline's current Boeing 737-800s, these flatbed seats bring a significant upgrade for Business Class flyers.
Ad – Scroll down to continue reading.Minimum spend, terms & conditions apply.
Singapore Airlines' Boeing 737-8 Economy Class
Economy Class maintains more of a traditional design. With a standard 3-3 cabin layout, there's space for 144 passengers.
These latest seats bring ergonomics to the fore. Everything is within easy reach, including a USB-A charging port built into the base of the inflight entertainment screen.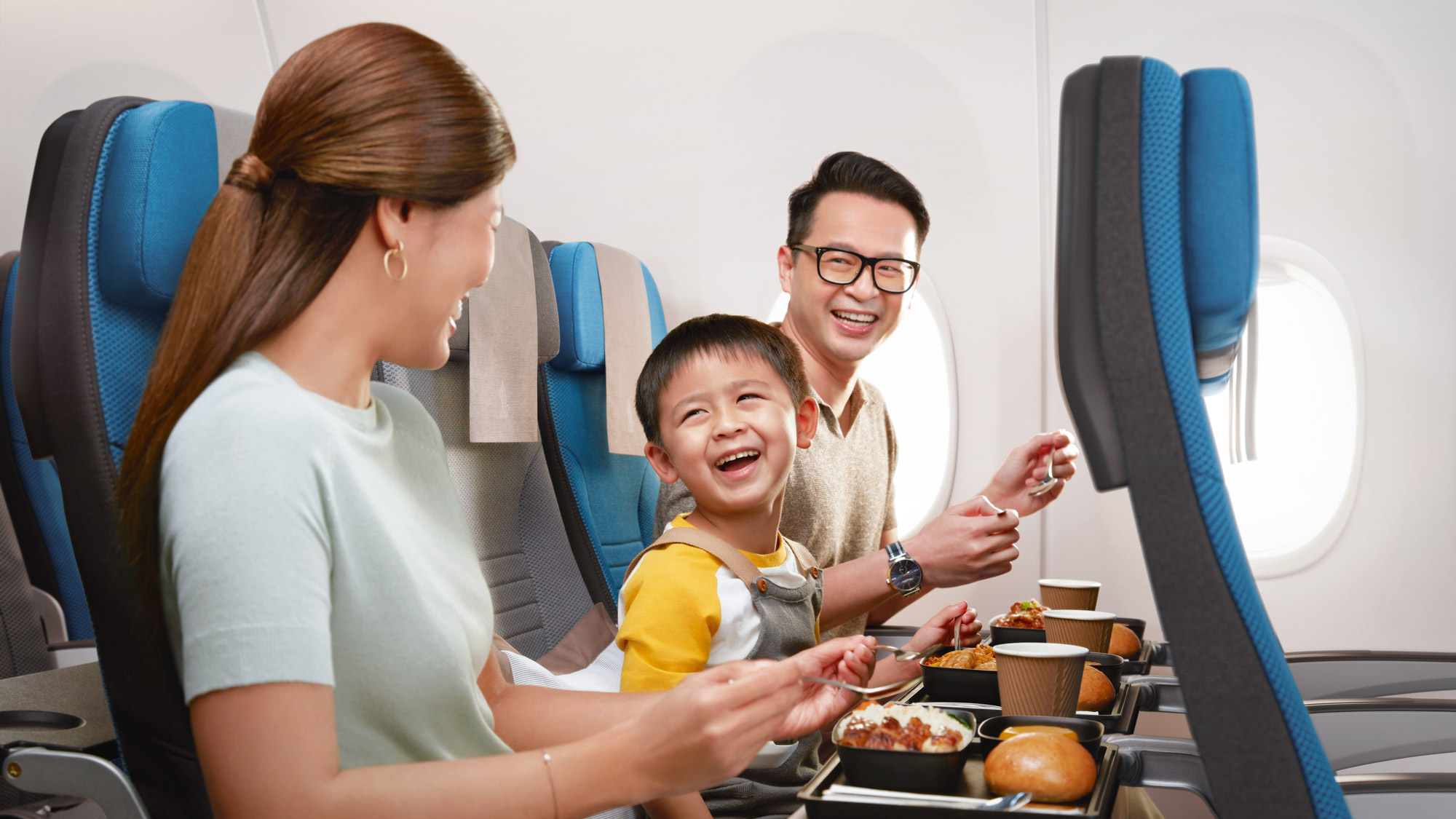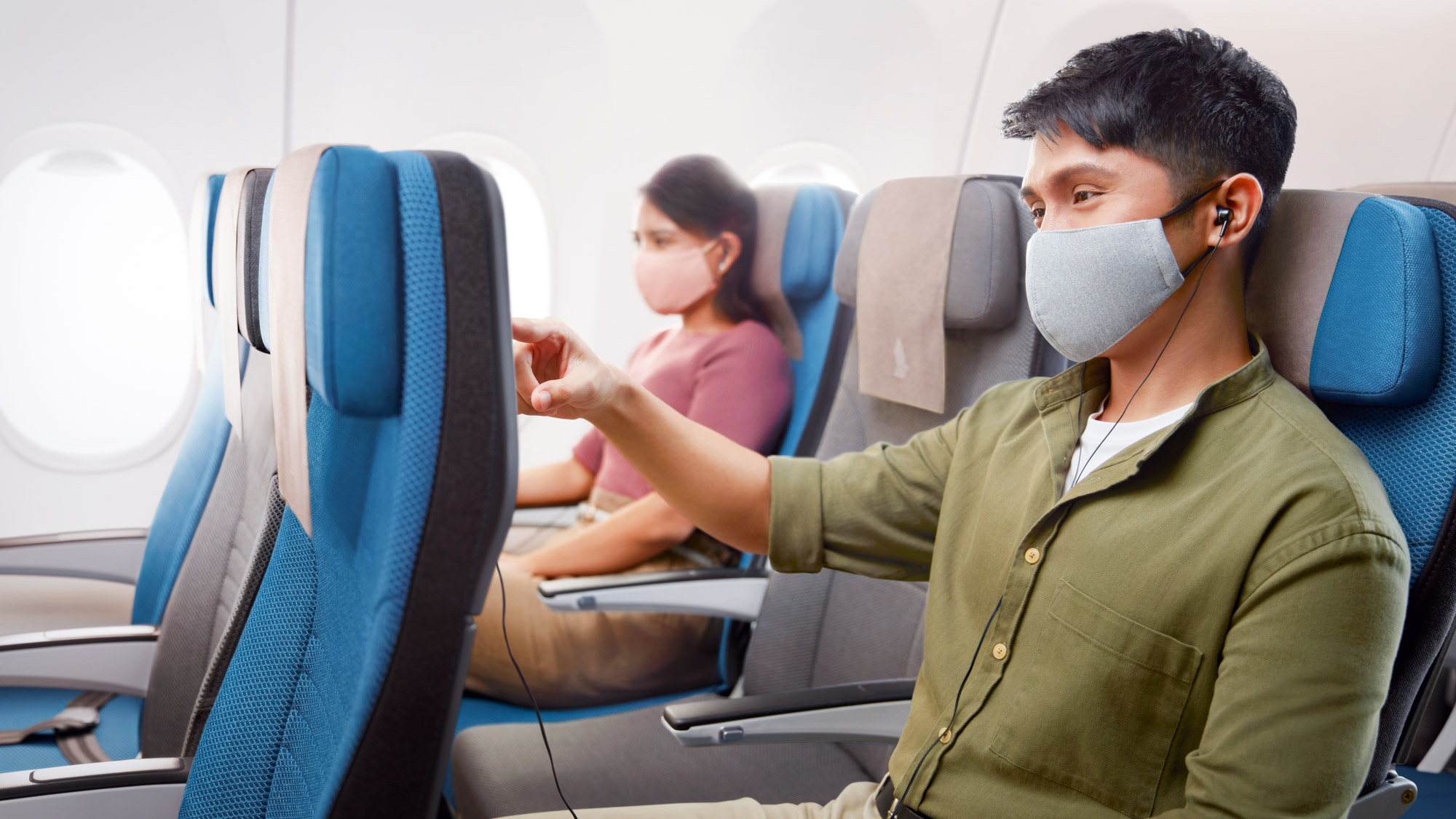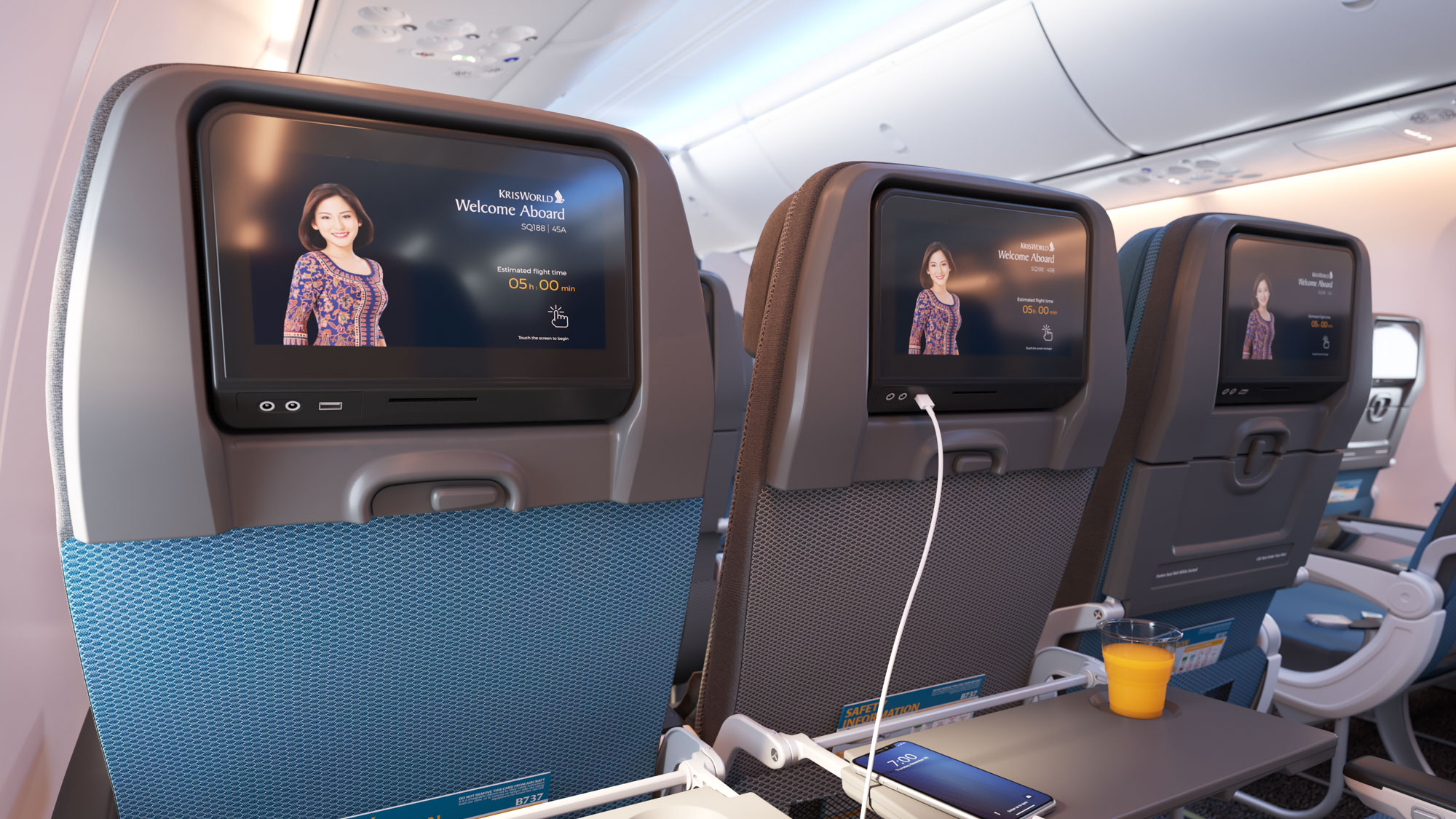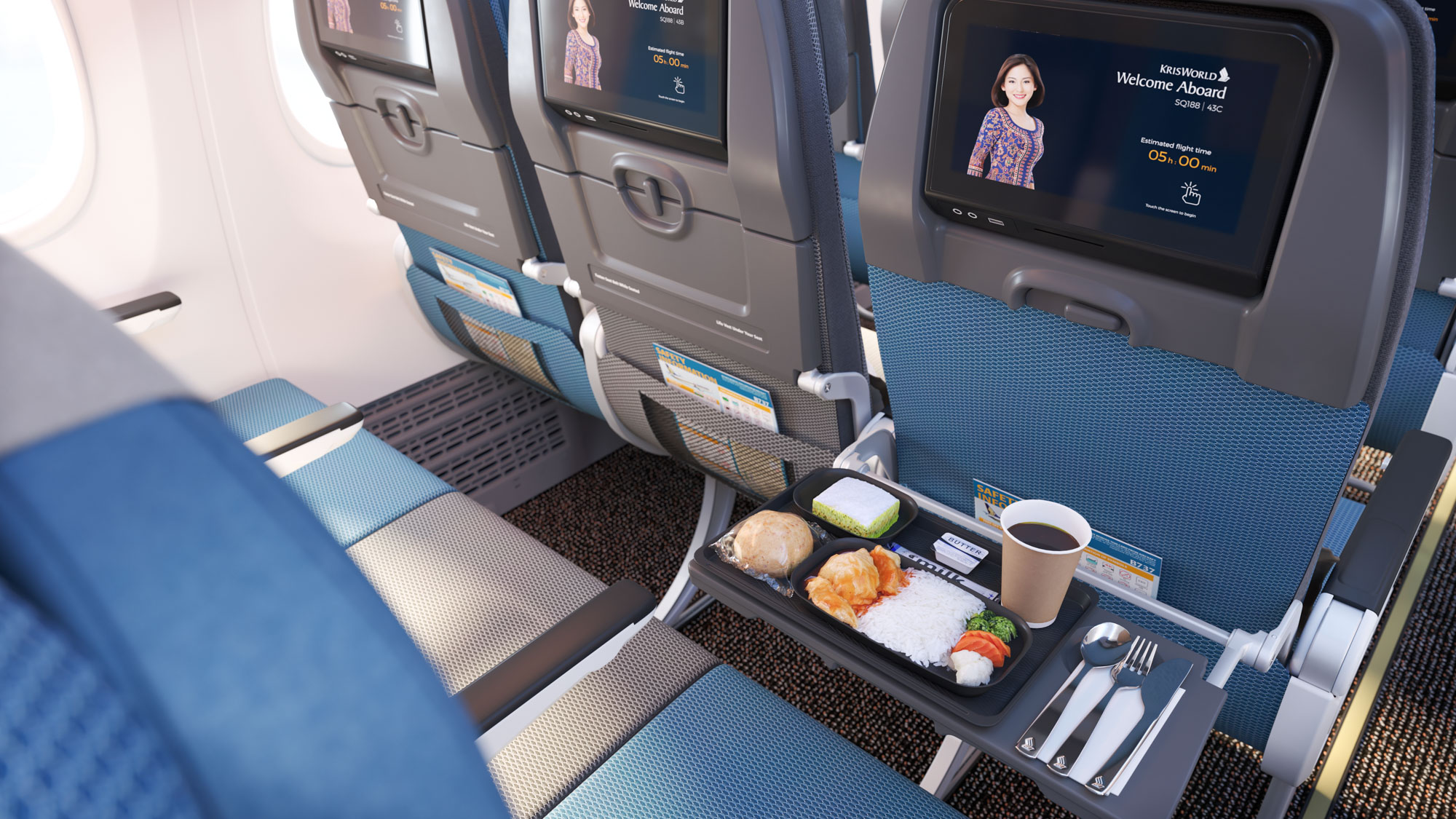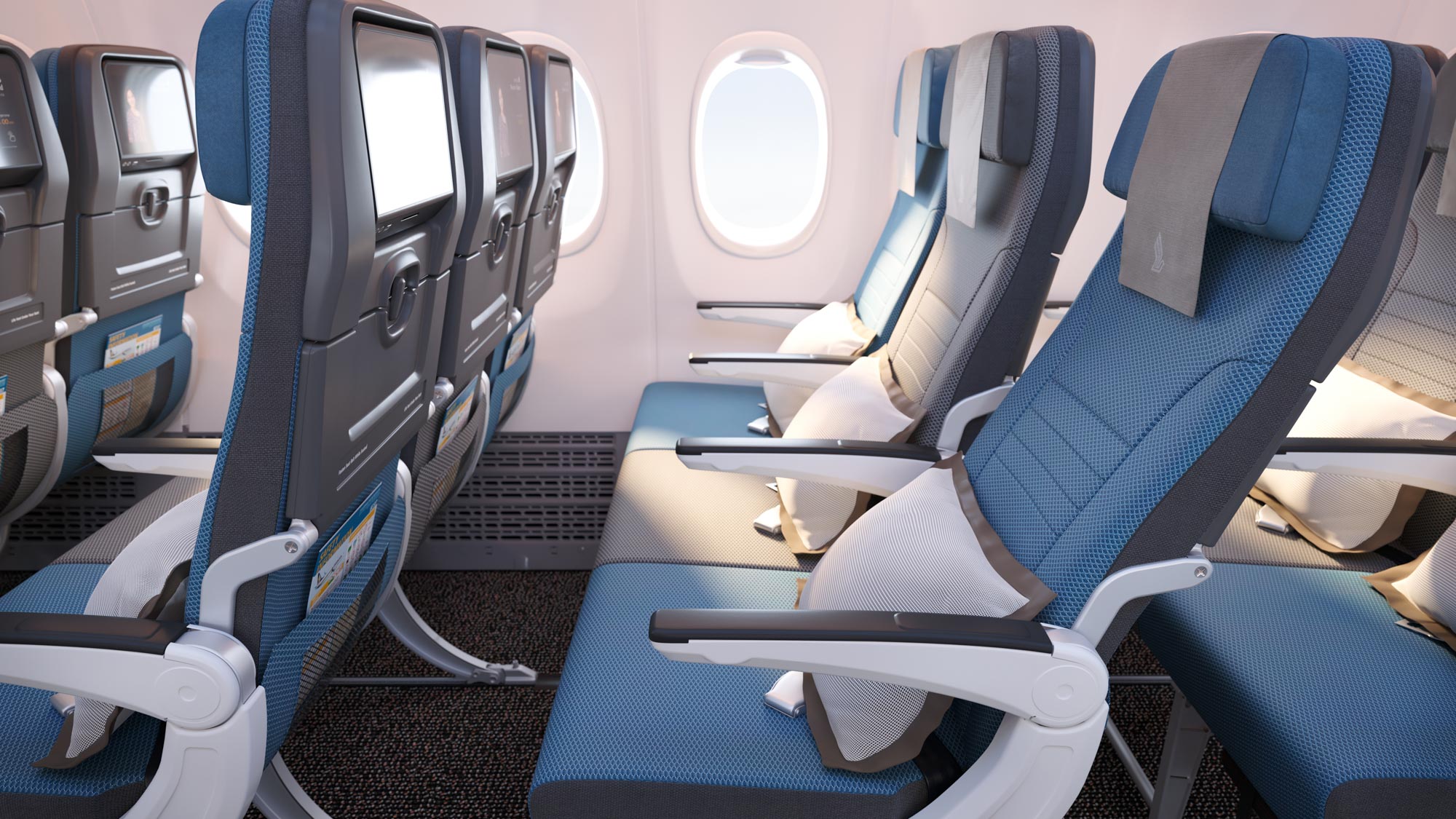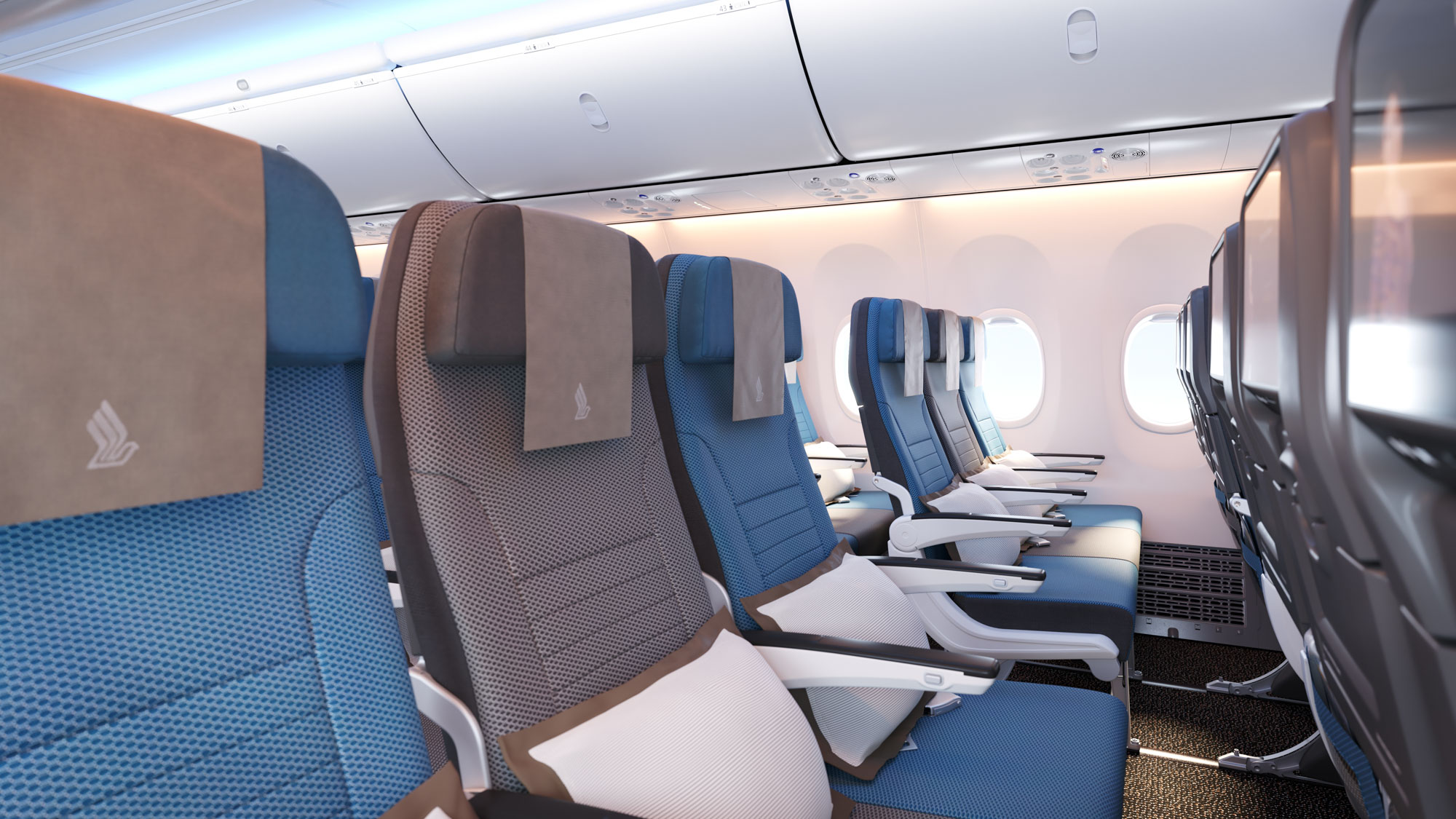 Speaking of entertainment, these seatbacks come with another upgrade. Panasonic's latest X-Series screens serve up the very latest in movies, TV shows and more, via KrisWorld system.
A storage pouch keeps your items close, and a transparent pocket helps ensure nothing gets left behind.
Summing up
Singapore Airlines' latest Boeing 737 experience certainly takes things to the next level.
For those flying up front, Business Class gets more appealing with extra space, and the ability to transform the seat into a bed. In Economy Class, these modern seats bring the latest amenities for a comfortable journey.
Once Singapore Airlines' older Boeing 737-800s are retired, the carrier will offer a fully-flat bed on every flight. Whether that's a long journey or a short trek, it's bound to be appreciated when crossing time zones. We certainly can't wait to test it out!
What do you think of Singapore Airlines' latest cabin products?
Singapore Airlines reveals new Boeing 737-8 Business, Economy Class
was last modified:
November 17th, 2021
by