This contactless technology is useful for people in the frequent flyer points game because there are no extra costs to the consumer and you still earn rewards just as you would if you used the physical credit or debit card. You also benefit from increased security and convenience.
The goal of this guide is to walk you through just what Apple Pay is, who it is available to, how it affects your rewards programs, and importantly, the security behind the platform.
If you are an Android user, we have a separate guide for you.
Which cards can be used?
Apple Pay is currently available to customers of:
Why so few bank partners?
Rollout in Australia had been hindered by stalled negotiations between Apple and the big banks, due to a disagreement over payment fees.
ANZ was originally resistant to jumping onboard but joined in April 2016.
CommBank and NAB, on the other hand, have opted to use their own apps (that's also an option for ANZ customers).
You can read more about those options in our guide to Android digital wallets.
As far as I know, Westpac customers using Apple products are left out of being able to use this contactless technology, which is a shame.
How does Apple Pay actually work?
Apple Pay is a method of payment whereby you link your credit card to the Wallet app (previously called Passbook) in your Apple device and use the phone to purchase items. This avoids you having to open your wallet, or worse still, remember which card is in which wallet or purse.
It can be used anywhere you see the contactless or Apple Pay symbols:


Here are some of the key retailers displaying the Apple Pay logo:

As someone who has multiple cards in Apple Pay, you might find it incredibly convenient.
You may not know but American Express allow you to hold two American Express credit cards plus a charge card. If you also happen to carry a business card, you now theoretically have the ability to select from four cards and decide which one will best suit your current purchase, depending on the points-earning potential of the transaction.
For example, you may choose to use Platinum Edge for supermarket spend and your Explorer for a solid 2 points per $ spent on everything else.
How does Apple Pay work with my rewards programs?
If you do have an eligible card, your ability to earn points through your card remains unchanged. Whether you use Apple Pay or carry out a traditional transaction with your physical card, your rate of points earning will remain exactly the same.
The aim is for store loyalty programs to eventually link into Apple Pay, as has already happened with the Walgreens pharmacy chain in the US. Whilst they are not linked to frequent flyer programs, they will ensure a greater adoption of the platform across the board, and innovation overseas will be a blueprint for what comes to Australia in due course.
How do I set up and use Apple Pay?
Setting up Apple Pay on your device
Any of the newer iPhones, Apple Watches and iPads are ready to be used with Apple Pay. Check the Apple website to see if your device is included.
There is a beauty in the simplicity of the setup process: users who already have their eligible card set up with their iTunes account simply need to enter the card's security code to add this card to their iPhone's Wallet app.
If you don't have this card set up within your iTunes account, simply tap the + sign in Wallet and add your card's details.
For a more detailed guide on set-up, theAmerican Express website has a really great step-by-step guide.
Once you have set up the Apple Pay function on your iPhone, you begin to realise that this product simplifies things.
Using an iPhone at a point of purchase
iPhone models from the iPhone 6 up have been set up with a function called 'Near Field Communication' (NFC). Consumers simply need to hold their iPhone near a contactless card reader, with their finger on the Touch ID button.
Alternatively, you can double-click the Home button and go to the Wallet app.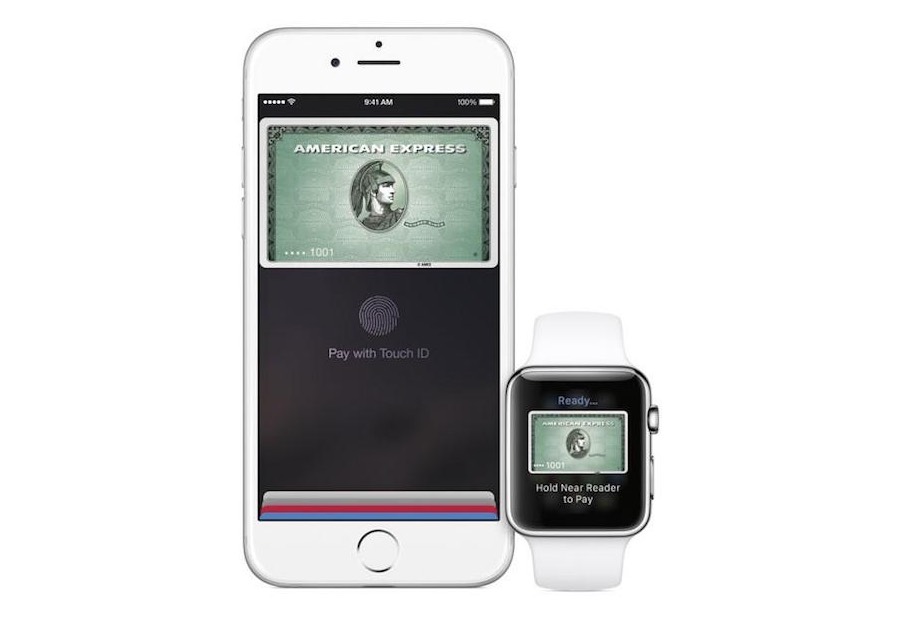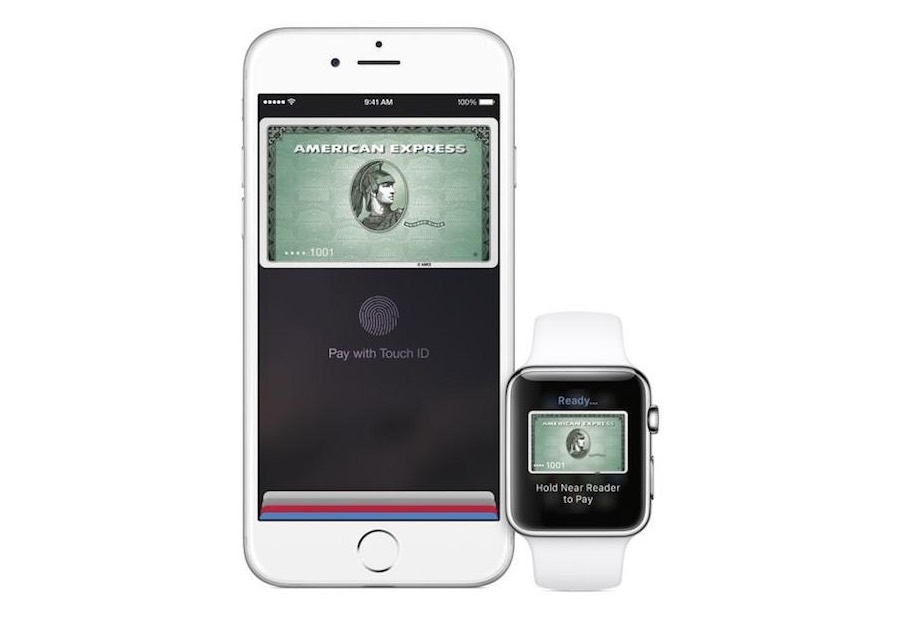 Using an Apple Watch at a point of purchase
Apple Watch owners simply need to double-click the side button on their watch and hold it near the contactless card reader. A tap and beep then confirm the payment has been sent.
Using Apple Pay in Safari
If you use Safari as your web browser on your iPhone, you can expedite the purchase process with Apple Pay.
If you are browsing on your Mac or iPad and have your iPhone or Apple Watch next to you, then you can complete the process with your handheld device.
If you are lucky enough to have the MacBook Pro with Touch ID, then you can verify your identity that way.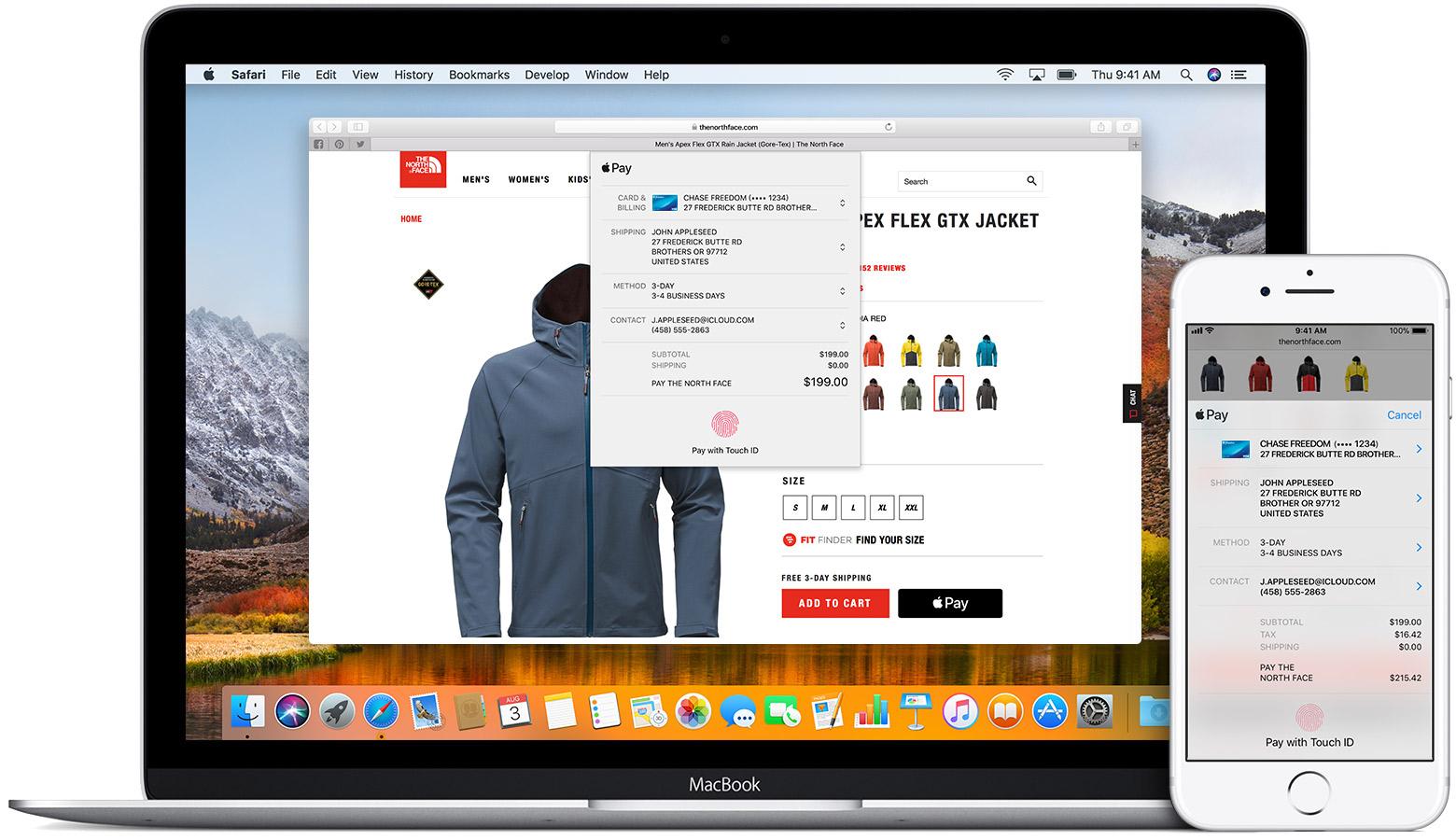 Using Apple Pay within apps
Apple has been slow in rolling this out. As far as I know, you can use Apple Pay to make app purchases within the App Store but most other apps with this capability, like Uber competitor Lyft, are limited to US consumers.
How secure is Apple Pay?
As soon as anyone mentions touchless technology, it's only a matter of time before someone else sprouts the associated dangers (some perceived and some real). In my humble opinion, however, this is what sets Apple Pay apart from its competitors.
When using a credit card, your name and credit card number are shared and used across multiple platforms. Apple Pay removes the necessity for your name or credit card details to appear anywhere.
Apple Pay creates a Unique Account Device Number (UADN) which it assigns, encrypts and securely stores in 'secure element', a dedicated chip in your device.
When you make a purchase, the UADN along with a transaction-specific dynamic security code, are used to process the payment, thereby bypassing the need for your name or details to be shared with anyone.
Should the unfortunate situation arise that you either lose your phone or have it stolen, you are able to use Apple's Find My iPhone website or app, which can track, delete or suspend both payment details and all other information on your device.
You will no longer have to waste time on the phone to suspend or cancel a card that you have lost at home. You can locate it remotely, or suspend the payment feature until you have found your device.
Summing up
Consumers have formed strong habits around contactless options and Apple Pay achieves the aim of making transactions easier and more secure for those with access to it.
For points collectors who are heavy credit card users for their day-to-day transactions, the added security should be appealing and the ability to easily switch between different cards at the point of sale is helpful too.
Personally, I love Apple Pay, and I think that as more people start to understand the benefits of security and convenience, they will start to love it in the same way that I do.
Let's hope that the other banks extend this service to their customers sooner rather than later.
Supplementary images courtesy Apple.
A guide to Apple Pay, the cardless payment tool for iOS users
was last modified:
April 19th, 2018
by