Thinking about toasters, iPads or TVs? Don't! Qantas Points are better used on a range of great flight redemptions.
This is how I would be looking to use a balance of 80,000 Qantas Points.
---
COVID-19 Update: Qantas' international network is severely impacted until mid-2021 at the earliest. This includes suspension of flights and aircraft swaps, including the grounding of a majority of its A380 fleet. Further information can be found in this guide.
---
6 of our favourite ways to use 80,000 Qantas Points
was last modified:
March 11th, 2020
by
About this guide
It's important to understand that to get the most from your points, you will usually be looking to use them for Premium Economy, Business or First Class flights.
I have intentionally not looked at upgrades in this post. Instead, I've focused on the itineraries you could book outright using a balance of around 80,000 Qantas Points.
I am also focusing on Qantas' preferred airline partners, who offer redemptions at the same price level as Qantas itself. Other oneworld partners are priced at a slightly higher level. They offer lesser value if you're gunning to get the most from the points you have in your frequent flyer account.
It's also important to note that availability for these redemptions can be limited. While a few of these opportunities are really hard to get, most can be had with a little planning and persistence when it comes to searching for award seats. I've got some tips on that at the end of the post.
1. Qantas Business Class within Australia & to NZ
We're lucky to have Qantas' modern A330 Business Class. It's one of the best domestic products in the world.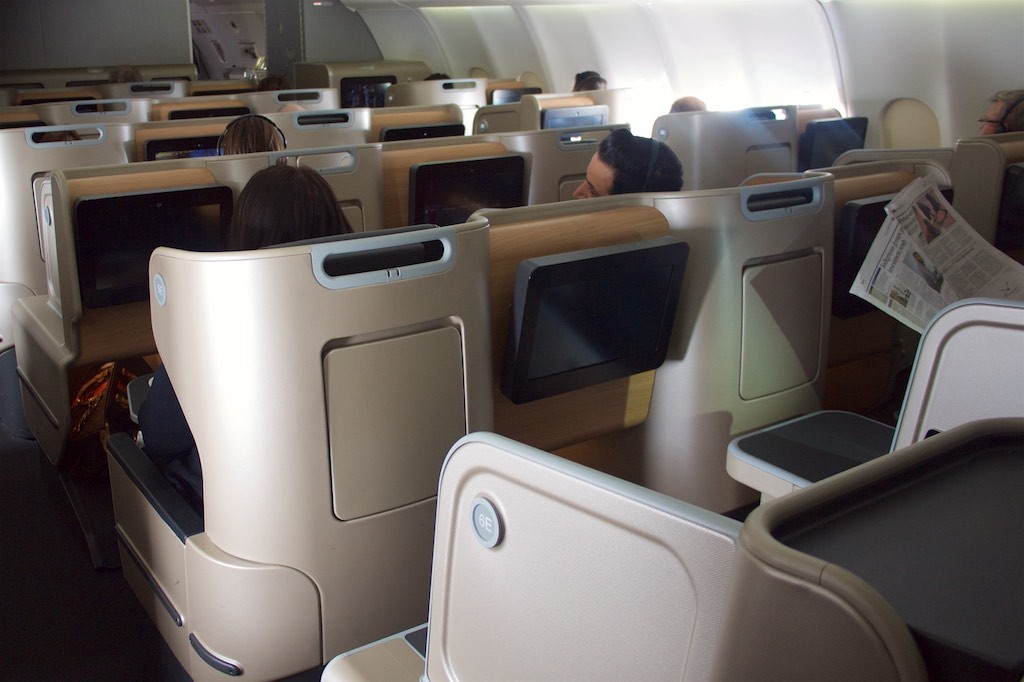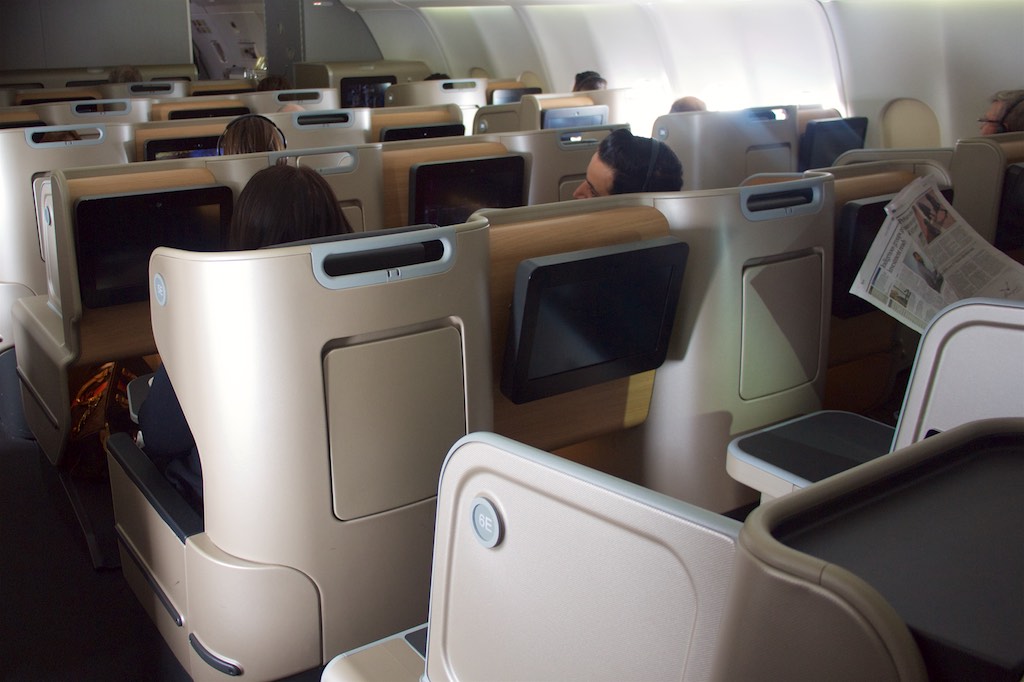 A decent use of your Qantas Points balance is for a trip on one of the longer Qantas routes that cut across the continent or The Tasman. You could use:
41,500 points: Sydney/Melbourne to Perth one-way
83,000 points: Sydney/Melbourne/Brisbane to Auckland return
Many people understandably wouldn't want to 'waste' their points on an outright redemption on a shorter route than this.
Having said that, you could redeem 18,400 points one-way for Qantas' shortest routes in Business Class. An example is Brisbane to Sydney, usually operated by its Boeing 737 fleet.
73,600 points: four one-way flights under 600 miles
82,800 points: three one-way flights between 600 and 1,200 miles
2. Qantas International Premium Economy to Asia & the US
Long-haul Premium Economy redemptions are also possible using around 80,000 Qantas Points, mostly on a one-way basis.
You'll get more legroom than in Economy Class but less attentive service than in Business.
51,300 points: Sydney/Melbourne/Brisbane to Singapore/Hong Kong one-way
81,300 points: Sydney/Melbourne/Brisbane to Los Angeles/San Francisco one-way
3. Emirates Business or First Class to New Zealand
Emirates flights are one of the best, and most exclusive, ways to redeem your Qantas Points.
Many frequent flyers are now used to how easy (and cost-effective) it is to redeem Qantas Points for Emirates flights. However, others around the world aren't so lucky.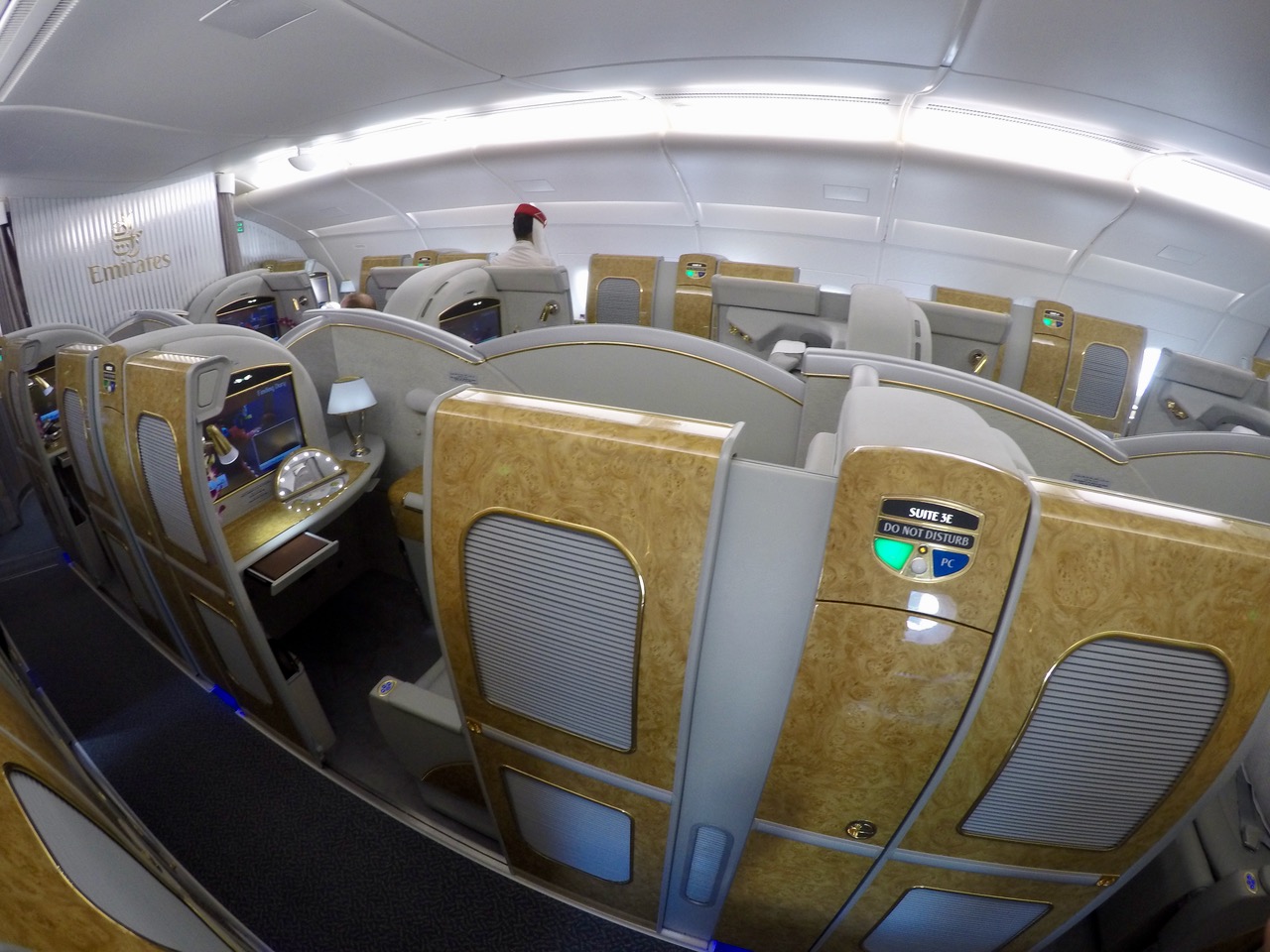 Qantas is one of Emirates' only global partners that can access Emirates Business or First Class flight award redemptions.
Furthermore, as a preferred Qantas partner, flight redemptions are priced the same as if you were travelling with Qantas. Therefore, take advantage of that when you come to use your Qantas Points.
4. Fiji Airways Business Class to Fiji & the US
Fiji Airways is another key Qantas partner for flights to Fiji and also onward to the US.
They operate mostly a small fleet of Airbus A330s, along with smaller Boeing 737s. However, the new A350s flying from Sydney to Nadi and onto Los Angeles have the airline's best Business Class product.
41,500 points: Sydney/Brisbane to Nadi one-way
57,000 points: Melbourne/Adelaide to Nadi or Nadi to Honolulu one-way
82,000 points: Nadi to Los Angeles/San Francisco
5. American Airlines Business Class within the US
American Airlines is Qantas' other major international business partner (alongside Emirates).
One of the best things about this redemption is that the taxes and surcharges that accompany a Qantas Points booking on American Airlines are minimal.
I rate American Airlines in the middle of the domestic US legacy airlines, behind Delta but ahead of United.
41,500 points: Los Angeles to Miami one-way
57,000 points: San Francisco to New York one-way
57,000 Qantas Points: US East Coast to Western Europe, e.g. New York to London
6. Jetstar Business Class to tropical destinations
A Jetstar flight is not generally a special experience to really aspire to take. However, their Business Class offers a comfortable way to get to many international leisure destinations.
Pricing is around the Qantas Premium Economy mark. It's actually 20% fewer points than an equivalent-length Qantas Business Class redemption.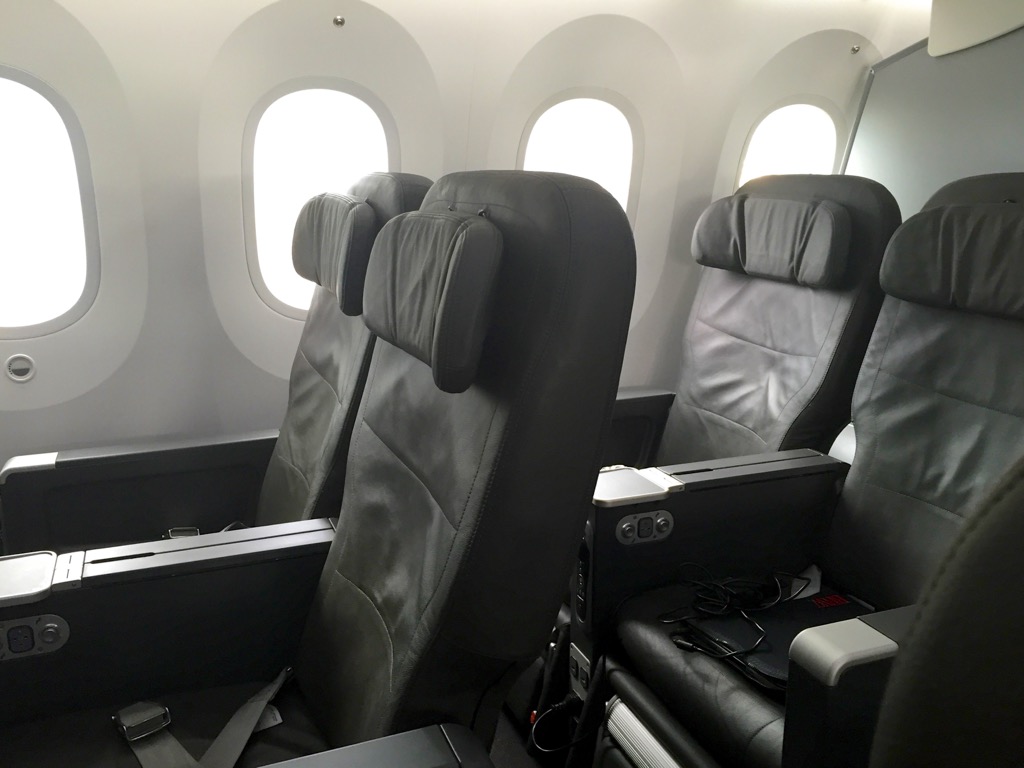 You have to have some confidence that using points will save you money. That's because Jetstar Business Class tickets can go on sale at competitive prices. It might eat up the value in using Qantas Points versus paying cash for a ticket.
42,200 points: Sydney/Melbourne/Brisbane to Bali one-way
61,500 points: Sydney/Melbourne to Honolulu one-way
Summing up
If you don't have any inspiration for flights worth redeeming your Qantas Points by now, I think I can give up! There are plenty of ways of using your Qantas Points for flights on Qantas and their preferred partner airlines.
You could, of course, also choose to hold on to your Qantas Points and use them for a round-the-world Business or First Class redemption. That's one of the best, big-bang, big-value ways to redeem them.
Three key things to bear in mind:
Plan ahead: availability is usually best when searching 9+ months in advance; or
Be prepared to be flexible and travel last-minute: reward seats can open up close to departure as people cancel their travel plans (releasing their reward seats) or airlines make more seats available to fill planes; and
Remember the tax co-payment that comes with using points: then you won't suffer bill-shock when you come to book
Supplementary images courtesy respective airlines.
---
Looking for more inspiration for how to spend your hard-earned frequent flyer points?
Here is a comprehensive list of all of our Best Uses of Points guides. There may be some overlap but each guide has its own twist.
Qantas Frequent Flyer
Velocity Frequent Flyer
American Express Membership Rewards
Asia Miles
KrisFlyer
Etihad Guest
Emirates Skywards
Woolworths Rewards
6 of our favourite ways to use 80,000 Qantas Points
was last modified:
March 11th, 2020
by
6 of our favourite ways to use 80,000 Qantas Points
was last modified:
March 11th, 2020
by