There's so much you could do with 150,000 points in your Qantas Frequent Flyer account. Forget toasters and gift cards – your haul is much better used on exciting flights. In fact, you already have more than enough to fly Qantas Business Class to London! Here are our hand-picked best uses of 150K Qantas Points.
Remember, all of these figures are based on reward seats being available. If you're seeing a much higher number of points, then that's a points + pay seat, which is different, and not as good value. Qantas is currently releasing reward seats at sporadic intervals rather than following a fixed schedule.
Sign up for our reward seat alert email newsletter to be notified when the next big drop of reward seats land.
1. Fly Qantas Business Class to Europe (one-way)
Though you need to plan well in advance to get reward seats, you can fly Qantas Business Class to Europe for no more than 144,600 points per person.
The Red Roo's returning Perth-Rome flight costs just 108,400 points in Business Class, given the shorter distance. Alternatively, you can fly in comfort between Perth and London non-stop for 126,500 points. Both flights are on the Boeing 787 Dreamliner, featuring Qantas' modern Business Suite.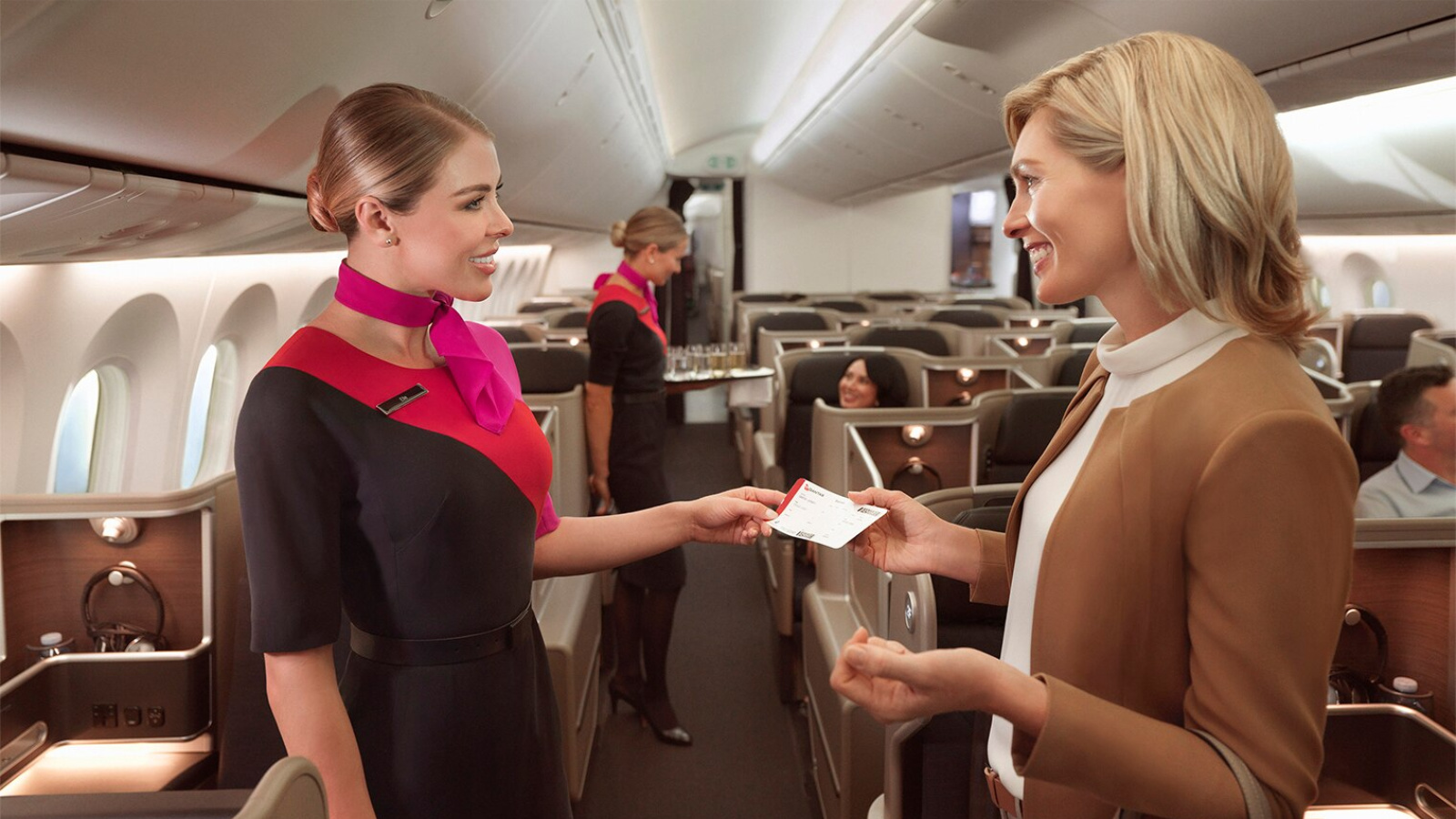 From the other side of Australia, flying from the eastern states to London, stopping via Singapore or Perth, will set you back 144,600 Qantas Points. This is the maximum cap, so you can tack on additional Qantas connecting flights (such as from a regional city to Sydney/Melbourne/Brisbane) at no extra points cost.
Fly on the flagship QF1/2 service via Singapore to experience the new Qantas Airbus A380 Business Class. Reward seats tend to be released in batches now, so watch our socials for the next big release.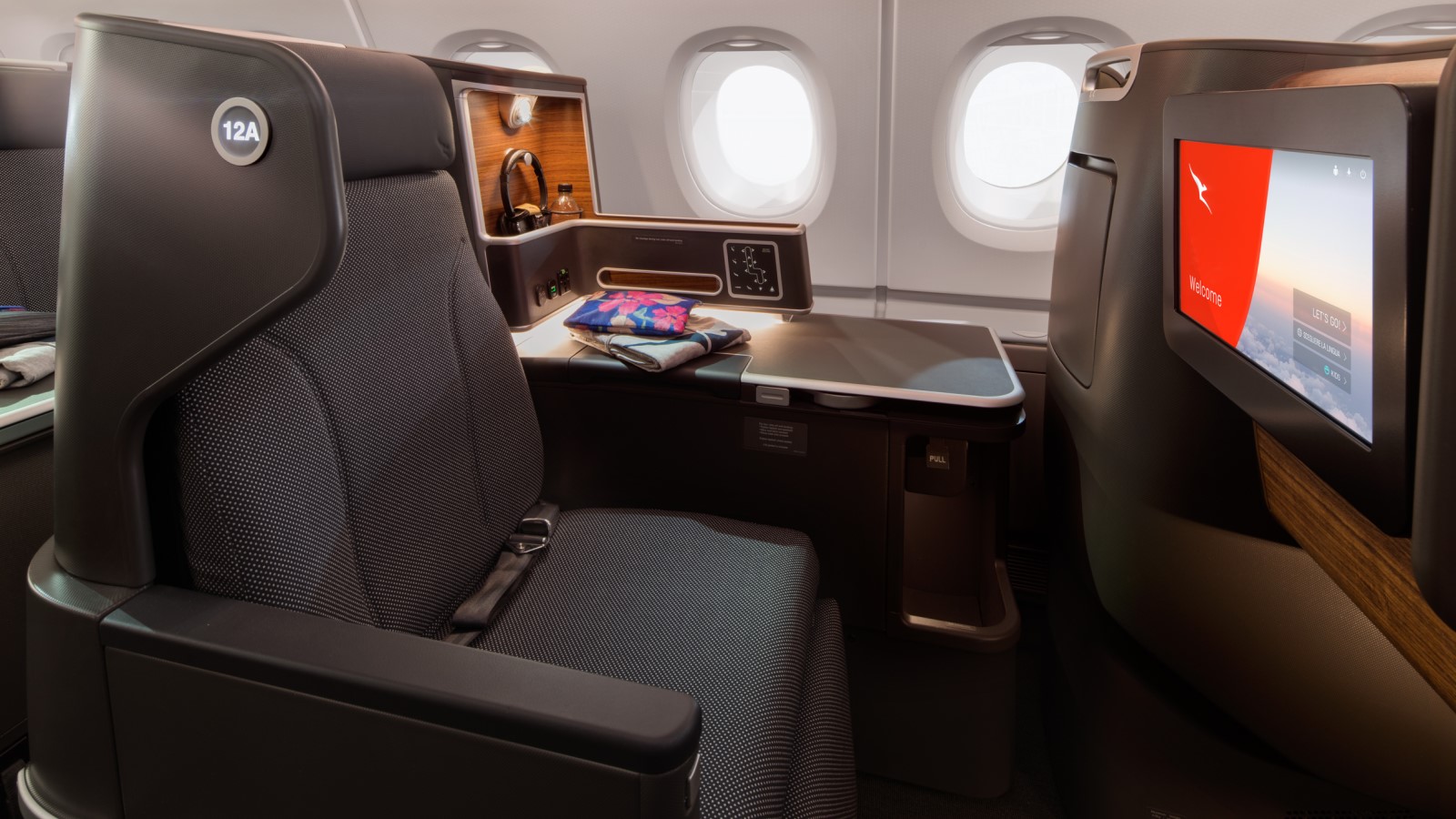 But if you want to travel to Europe with a partner airline instead, you might need to stretch your budget a little more. See the next section for details.
2. Fly Emirates First Class to New Zealand return
Emirates First Class flights are one of the best ways to redeem your Qantas Points. Qantas Frequent Flyer is one of the only remaining partners that have access to Emirates First Class reward seats.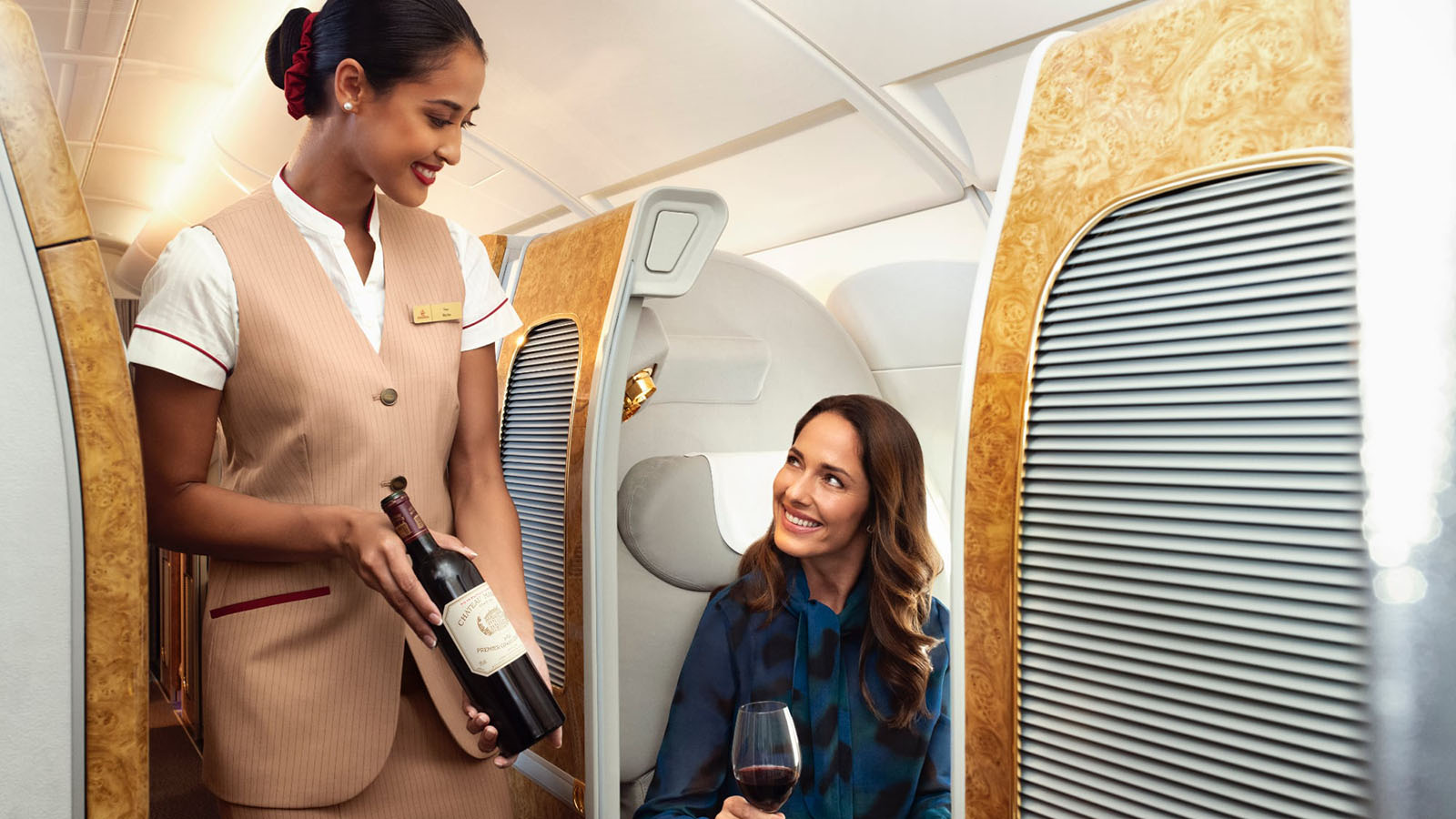 You can enjoy the luxuries of First Class on Emirates' Sydney-Christchurch flights from 64,500 Qantas Points one-way, or 129,000 points return.
Prefer a longer uninterrupted journey instead? For 170,800 Qantas Points (yes, stretching it a bit here), you could also do Sydney-Dubai or Perth-Dubai-Vienna in First Class.
3. Enjoy a getaway to NZ or Fiji, Business Class return
Fiji Airways is another key Qantas partner – and has the added benefit of being on the same rewards table as Qantas. This means you can combine Qantas and Fiji Airways flights in one reward and pay the same rate.
Just 41,500 Qantas Points will see you sitting happily in a new-ish Airbus A350 on the Sydney-Nadi route. That's 83,000 points for one return trip in Business or 166,000 points for two people return. After all, the experience is better shared, right? Just pick up 16,000 points on top of your 150K points balance and you're all set for a Fiji getaway.
These same rates also apply for Qantas flights from Sydney to New Zealand, Fiji, or Perth. Certain flights feature the Airbus A330, which has the carrier's first-gen Business Suites. It's still a comfy ride.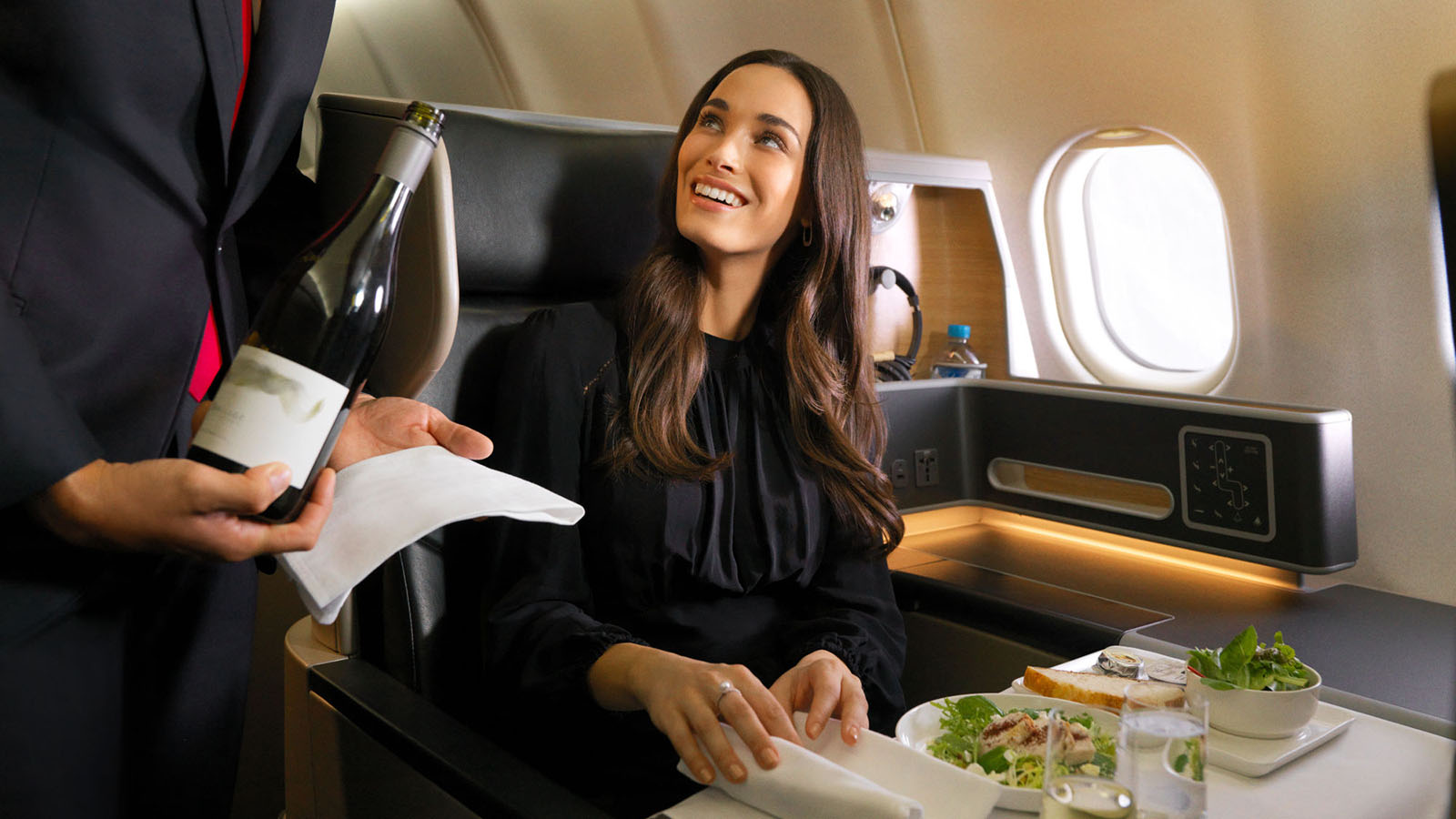 4. Soar to Asia in Business Class, return
150,000 Qantas Points can go a long way if you're looking at flights to Asia. Just 68,400 points are enough to enjoy Qantas Business Class from Sydney to Asia, including Manila, Singapore, Bangkok and Hong Kong. You can sneak in a return trip for 136,800 points, all-up.
On partner airlines, it's a bit pricier. Cathay Pacific Business Class to Hong Kong is 75,000 points one-way, so you'd have exactly enough for a return trip. Japan Airlines Business Class to Tokyo is 90,000 points one-way due to increased travel distance, so you won't have quite enough for a return.
Taiwan's China Airlines is also a decent option, with flights from Sydney, Melbourne and Brisbane to Taipei and onwards to key destinations around the globe.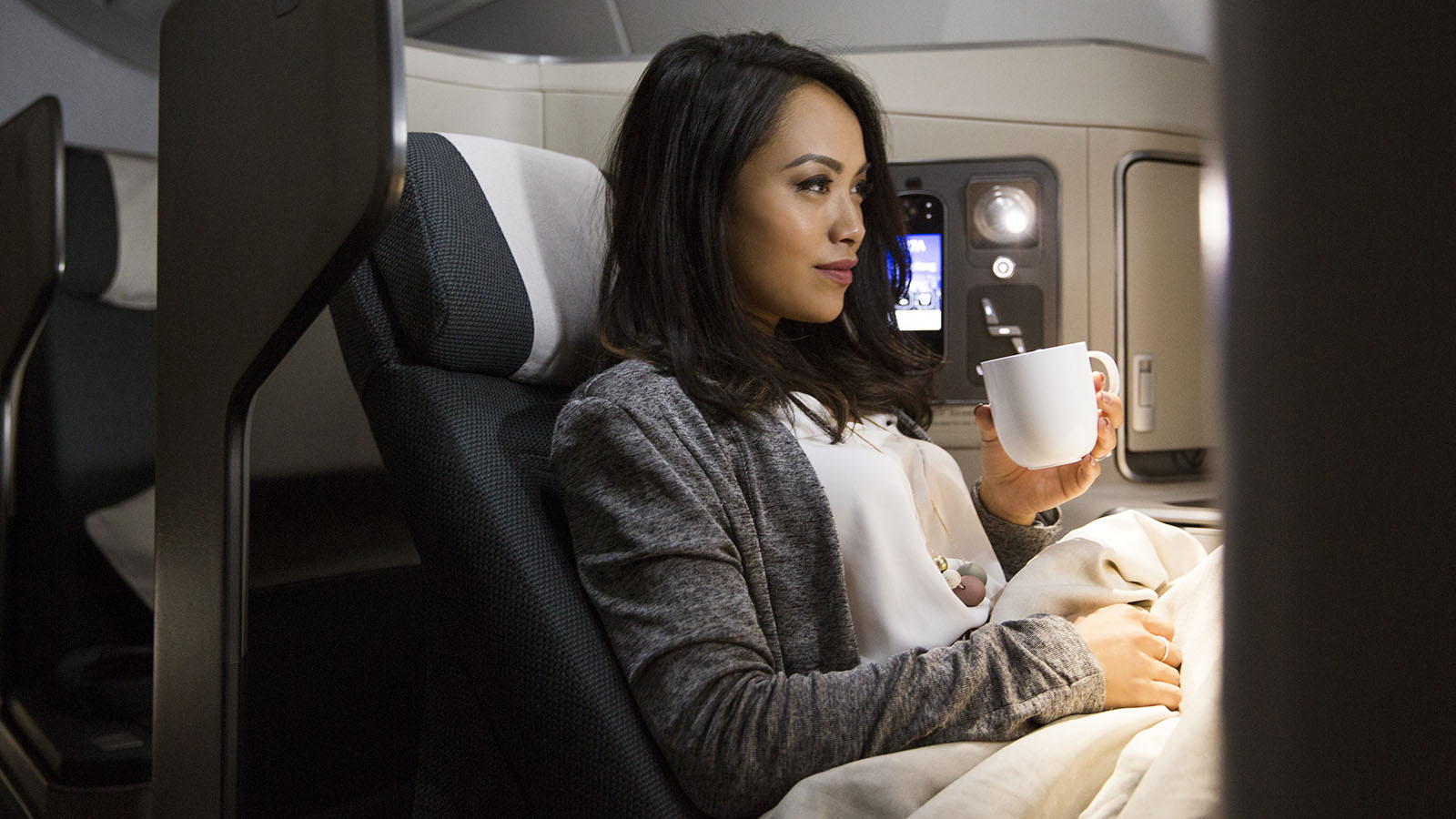 Ad – Scroll down to continue reading.Minimum spend, terms & conditions apply.
5. Fly American Airlines or Qantas Business Class to the US (one-way)
American Airlines is the biggest Qantas partner that also sits on the Qantas reward table. You can fly Sydney to Los Angeles with either carrier for 108,400 Qantas Points one-way, or go all the way to New York for 144,600 points.
One of the best things about this redemption is that the taxes and surcharges on American Airlines are minimal.
But if an island getaway is more your style, how about Sydney or Melbourne to Hawaii for 82,000 Qantas Points? That's 164,000 points for a return, which is in easy reach if you're starting with 150K points.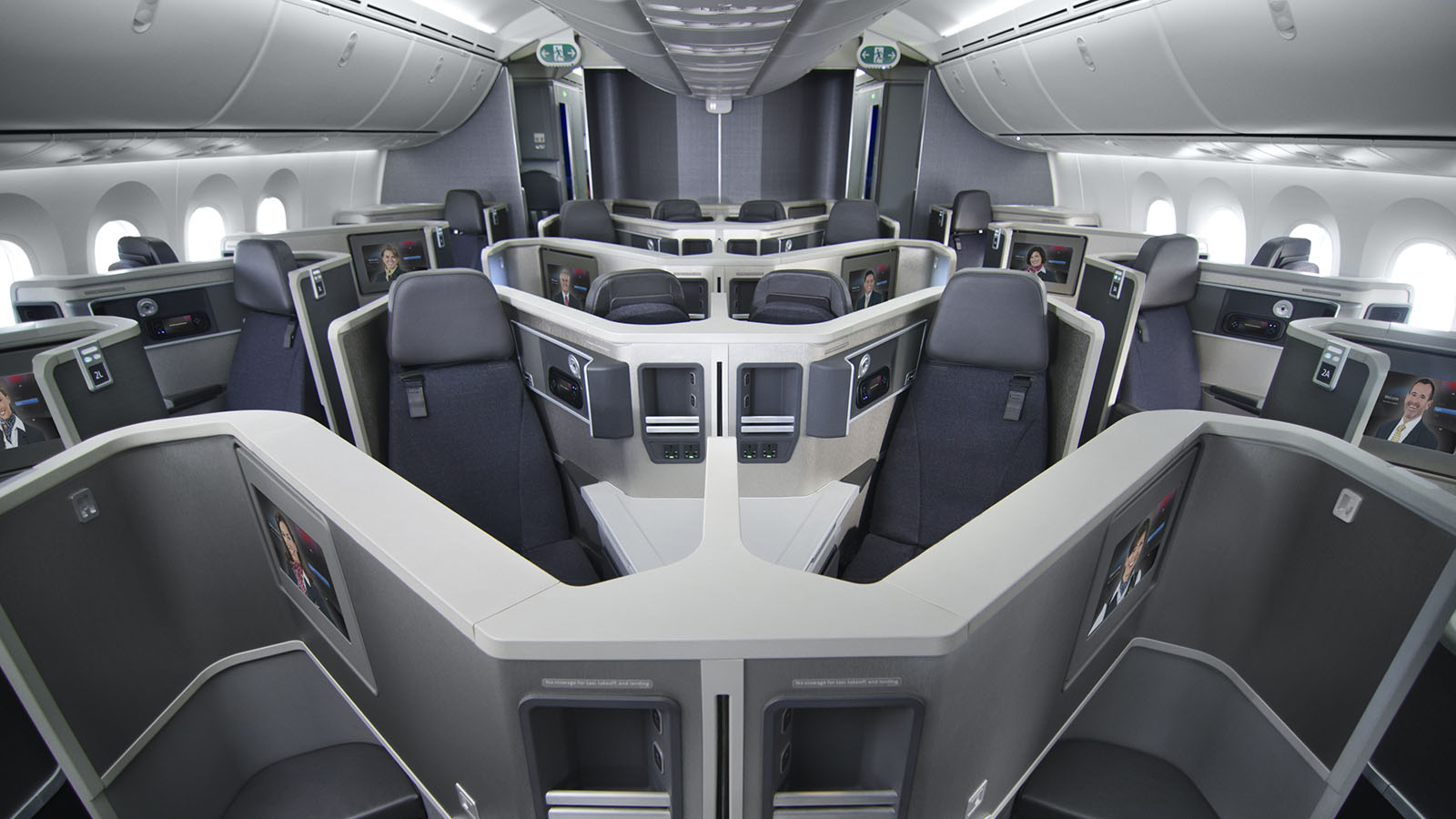 If you're already based in the States, you could also use your Qantas Points for flights within the US or onwards to Canada, South America, Europe and more. Example rates include:
41,500 Qantas Points: Los Angeles to Miami one-way
57,000 Qantas Points: San Francisco to New York one-way
57,000 Qantas Points: US East Coast to Western Europe, e.g. New York to London
6. Explore the globe, fly round-the-world in Economy
Does a solo trip around the globe sound good? If you can part with 132,400 Qantas Points, you'll unlock a great-value reward that lets you travel up to 35,000 miles (56,327 km) with oneworld partner airlines. You can stop in up to six cities and fly in any direction of your choice.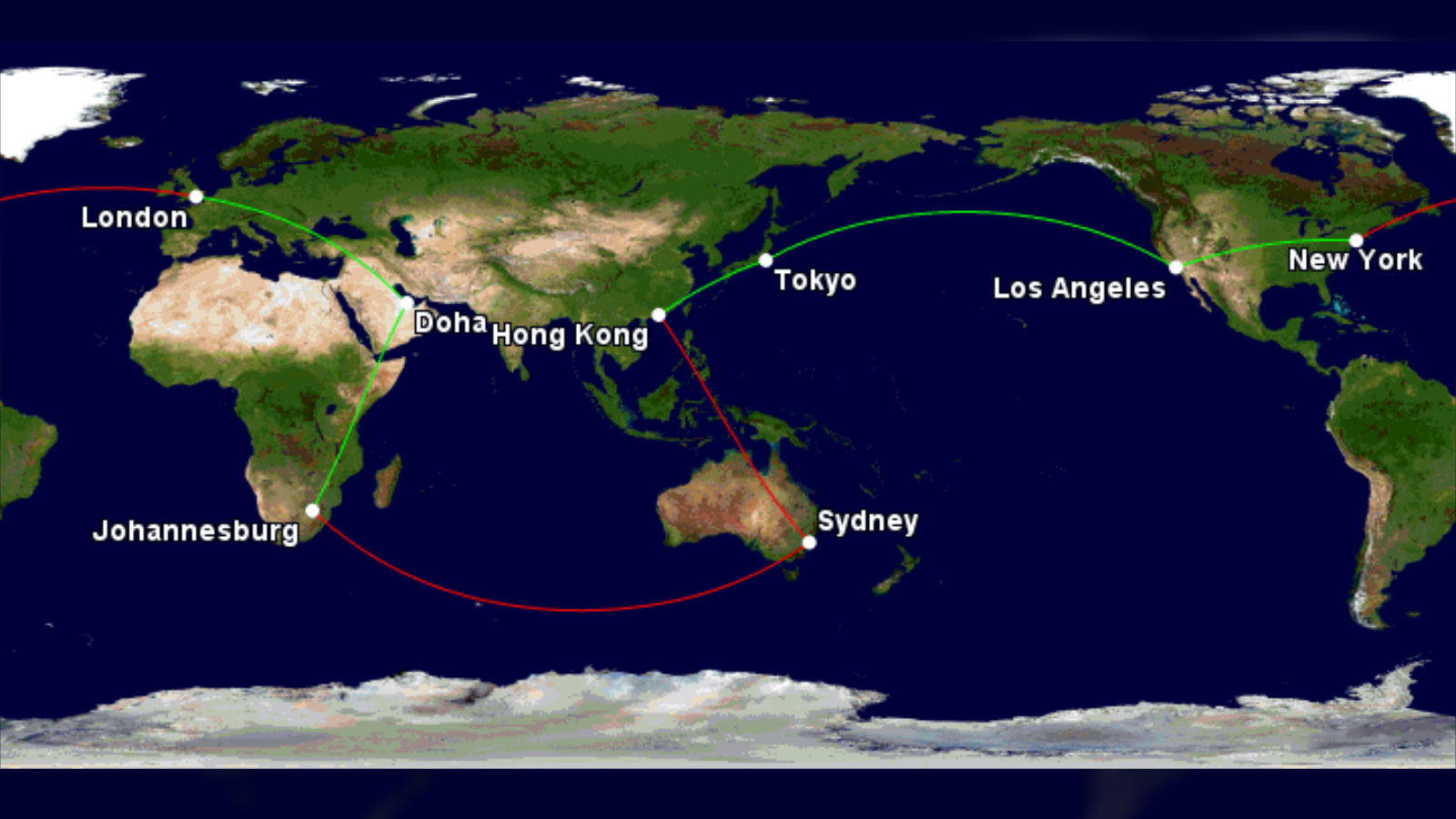 7. Take up to 17 domestic flights
Is international travel not high on your list of priorities? That's fine – Qantas has plenty of domestic options to tickle your fancy. Reward flights in Economy start from 8,000 points, so you could book 17 of those between Sydney and Melbourne. On the longer side, Brisbane-Perth is 18,000 points, which is four return trips from your balance.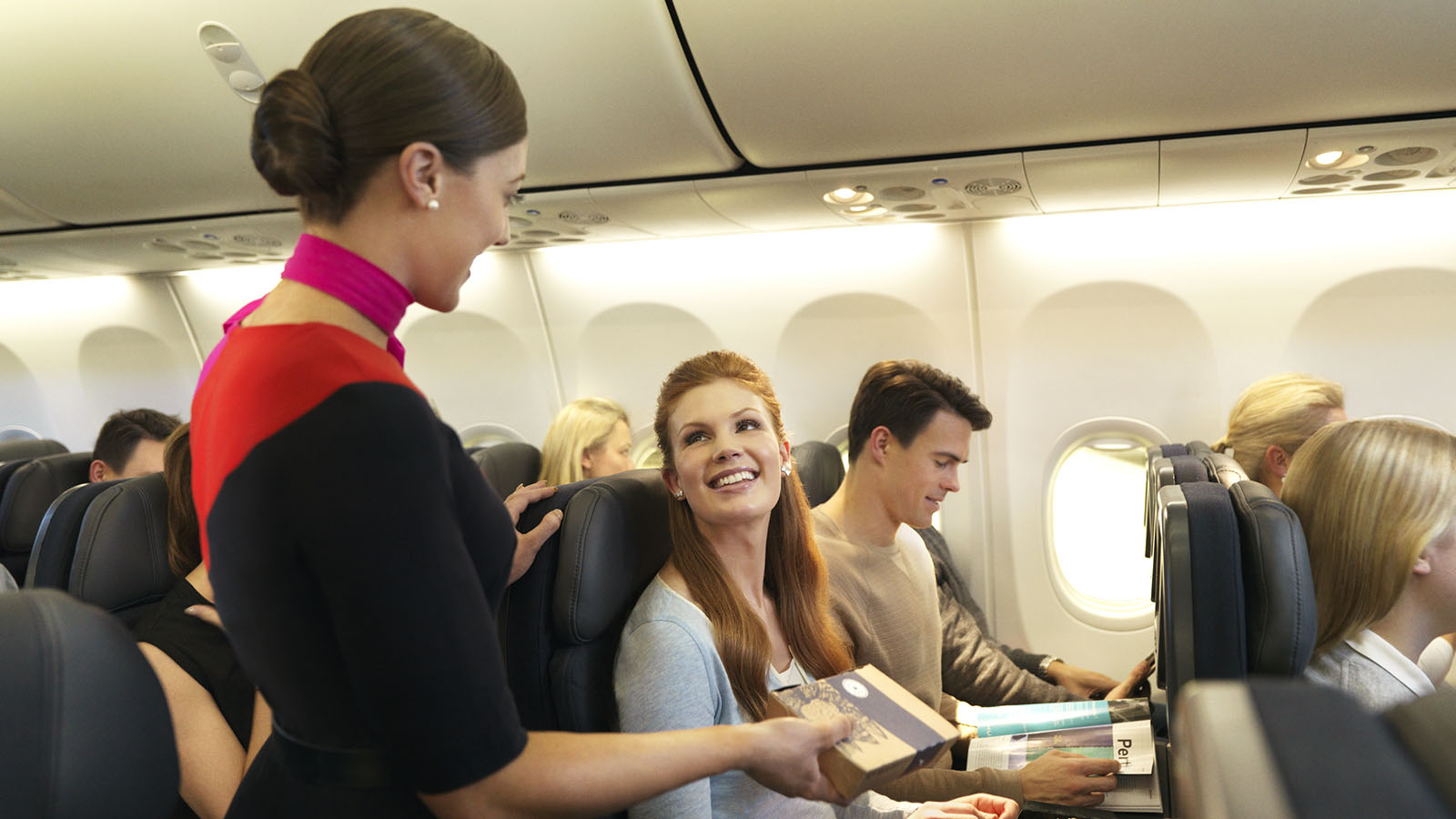 8. Splurge on up to 27 domestic upgrades to Business
Upgrades on domestic flights can be quite affordable if you (or your workplace) are booking Flexible Economy fares. You can upgrade to Business on a shorter Sydney-Melbourne length flight from 5,400 points (27 times). And on the longer transcontinental treks in Airbus A330 Business Class, 10,900 points will sort you out (13 times).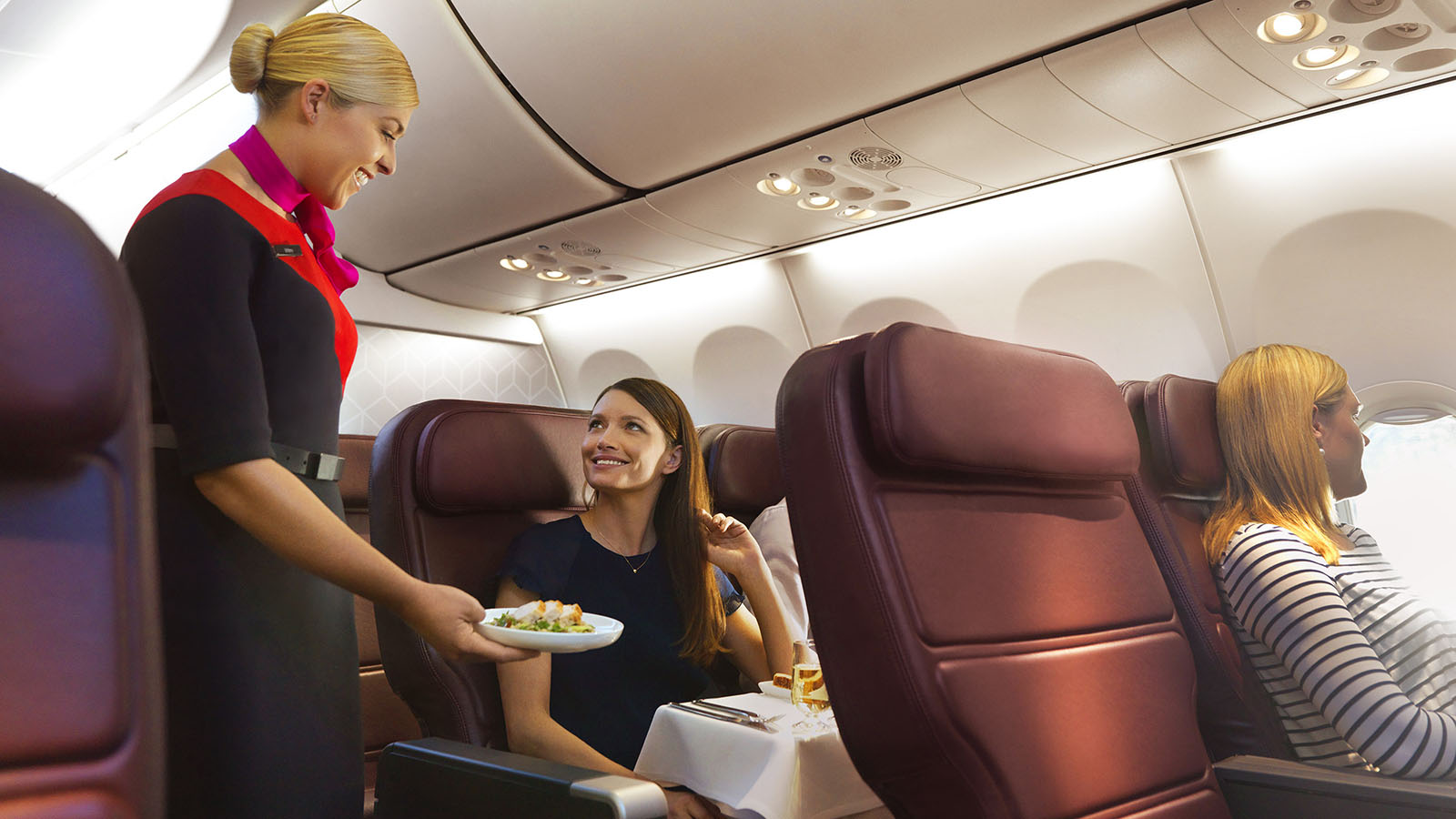 Summing up
With 150,000 Qantas Points as a starting point, plenty of aspirational flight options exist! One-way Business to Europe and return Business to Asia are both very popular choices. And in many cases, you can extend your trip or bring a loved one just by saving up more points.
You could, of course, also choose to hold on to your Qantas Points and use them for a round-the-world Business or First Class redemption. That's one of the best, big-bang, big-value ways to redeem them.
Three key things to bear in mind:
Plan ahead: availability is usually best when searching 9+ months in advance; or
Be prepared to be flexible and travel last-minute: reward seats can open up close to departure as people cancel their travel plans (releasing their reward seats) or airlines make more seats available to fill planes; and
Remember all reward flights have taxes and surcharges that can be significant.
---
Don't hesitate longer. Turn these dreams into reality with the American Express Qantas Business Rewards card.
Supplementary images courtesy of the respective airlines.
Explore the world: Best uses of 150,000 bonus Qantas Points
was last modified:
May 4th, 2023
by