Joining Qantas Frequent Flyer, Asia Miles and KrisFlyer in our series of the best uses of 100,000 points, in this guide, we outline our top nine recommendations for using your Velocity points balance for maximum value.
With the Virgin Money High Flyer offering the equivalent of 80,000 Velocity Points for signing up before 30 June 2018, you're already on your way to accessing the redemptions below.
One key thing to note is that the best value redemptions are to be had by redeeming for Premium Economy, Business or First Class flights. To understand why, consider joining the Point Hacks 'earning more points' email course.
---
1. Perth to Sydney/Melbourne three times in a lie-flat seat for 106,500 points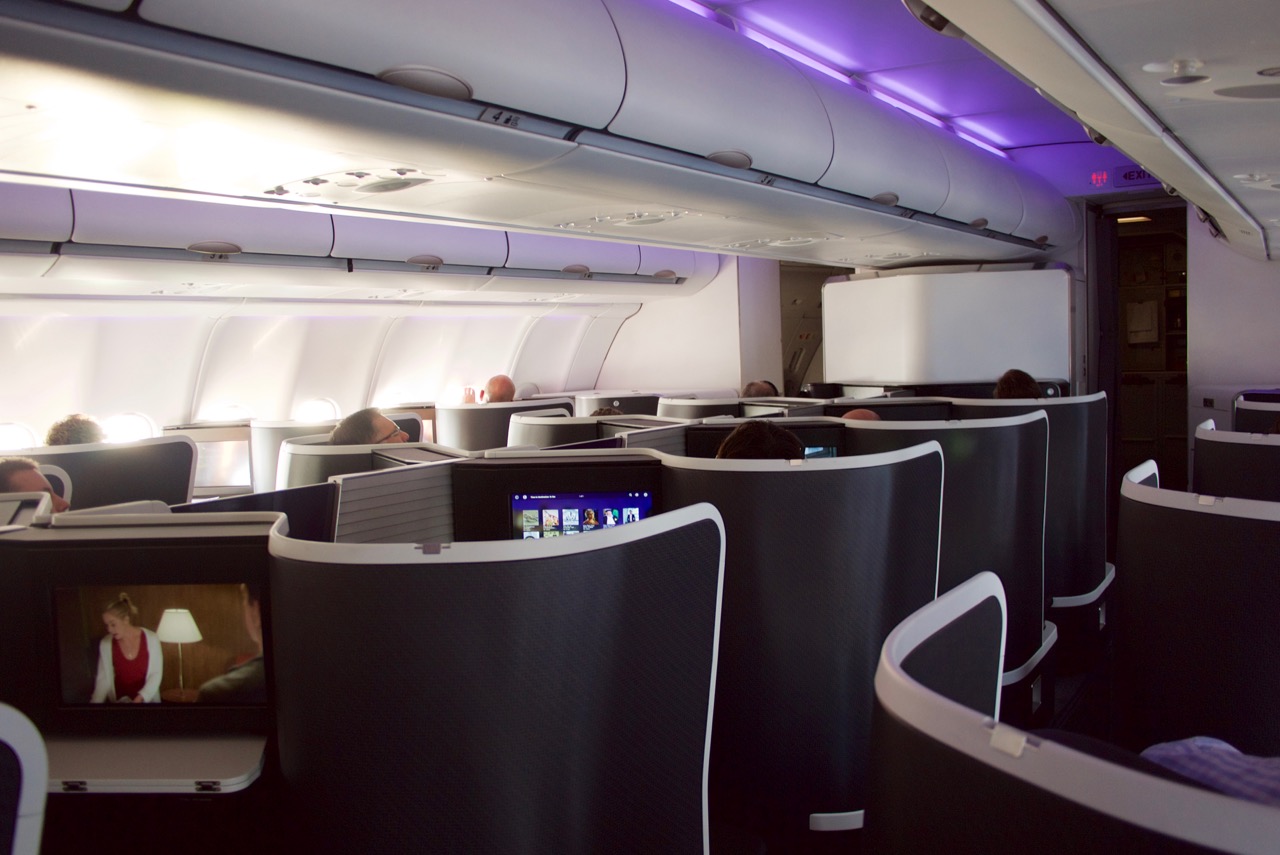 Virgin Australia and Qantas are locked into battle on the highly lucrative routes which carry a lot of Business traffic, so they have both upgraded most of their coast-to-coast services to Airbus A330s.
This aircraft features flat-bed seats and direct aisle access in a 1-2-1 configuration for the flight lasting 3½ to 5½ hours, depending on the airport and direction of travel.
The airline also employs this aircraft on a seasonal basis for Saturday flights between Sydney/Melbourne and Nadi, costing 71,000 points return from Sydney (Zone 3) and 99,000 from Melbourne (which just creeps into Zone 4, unfortunately).
Read more: Virgin Australia A330 Business Class review
2. Virgin Australia 'The Business' from Sydney/Melbourne/Brisbane to Los Angeles for 95,500 points one-way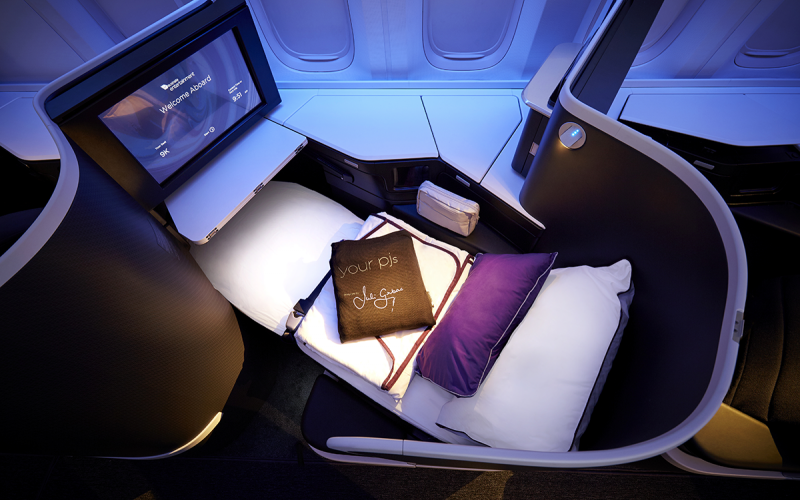 Virgin Australia has refurbished their Boeing 777 long-haul fleet to feature what is arguably the best Business Class product currently flying direct between Australia and the US.
Note that direct Australia to US flights is one of the hardest routes to find premium cabin award availability on due to high demand, and recent trends from Velocity have seen availability limited.
If you can find an open seat, the direct Virgin Australia flights from the East Coast to Los Angeles are a high-value redemption.
Read more: How to redeem Velocity Points for flights to the US
3. Virgin Australia Business Class from Melbourne to Hong Kong 59,500 points one-way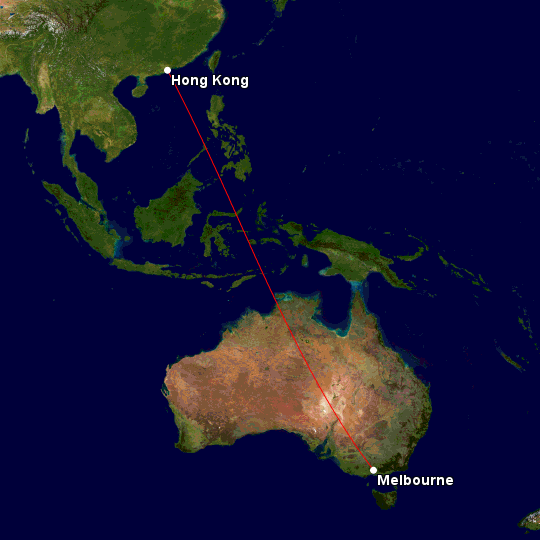 Virgin Australia launches its new direct Melbourne to Hong Kong service five days a week beginning 5 July 2017, going head-to-head with rival Qantas and Cathay Pacific.
Just like the two featured redemptions above, Virgin Australia will feature its upgraded 'The Business' suites, which debuted in August 2015.
Read more: Virgin Australia's China expansion
4. Etihad First Apartment from London/Paris to Abu Dhabi for 78,000 points one-way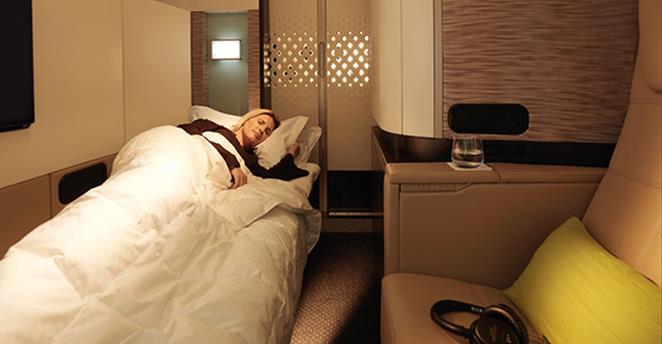 The only Velocity partner airline you can directly book First Class travel on is Etihad Airways (apart from transferring your points to KrisFlyer for Singapore Airlines redemptions).
Etihad's First Apartment is one of the most luxurious First Class products in the world, with a comfy bed, chef-prepared food, fine champagne and an onboard shower.
It is only found select routes serviced by the Airbus A380 from Etihad's Abu Dhabi hub.
The cheapest one is the seven-hour flight London or Paris for 78,000 Velocity points, followed by New York for 134,000 points.
Sydney and Melbourne both receive an A380 as one of the two daily services to each city and a redemption in First Apartments is priced at 152,500. Melbourne will be losing its A380 service in October 2017 when Sydney gets a double-daily superjumbo frequency.
Do note that as of June 2016, Etihad First Class redemptions using Velocity Points attract a $300 USD fee per segment (on top of taxes).
Read more: How to redeem your Velocity Points for Etihad's A380 Business Studios and First Apartments
5. Singapore Airlines First Class Suites from Sydney/Melbourne to Singapore for 95,000 points one-way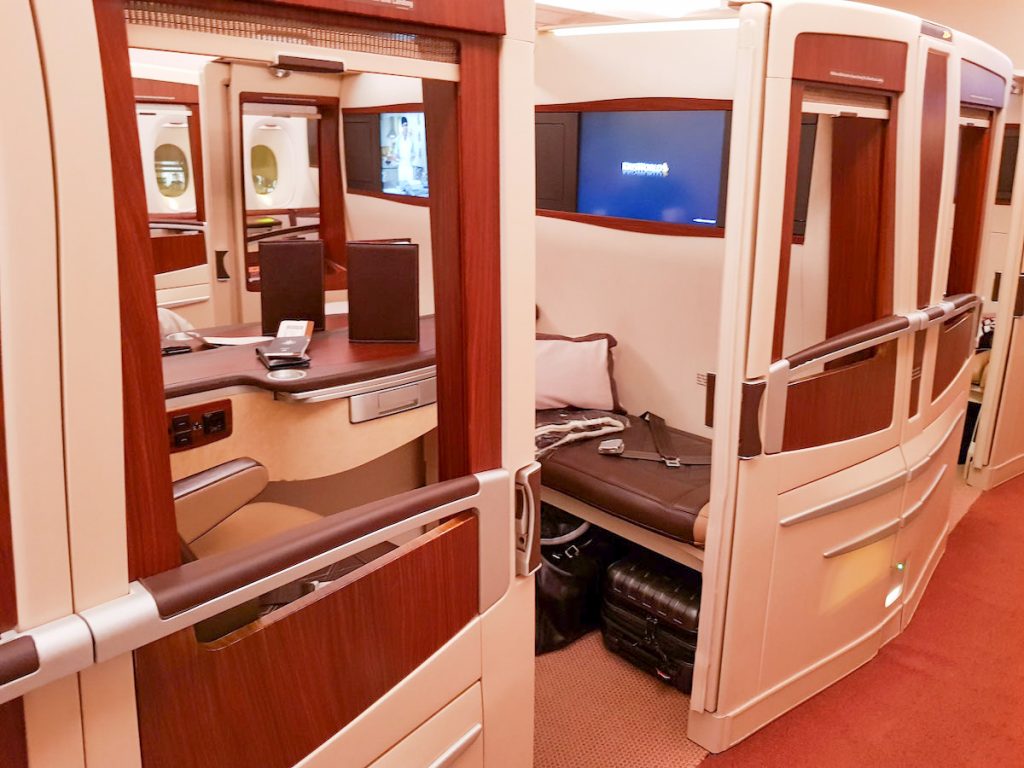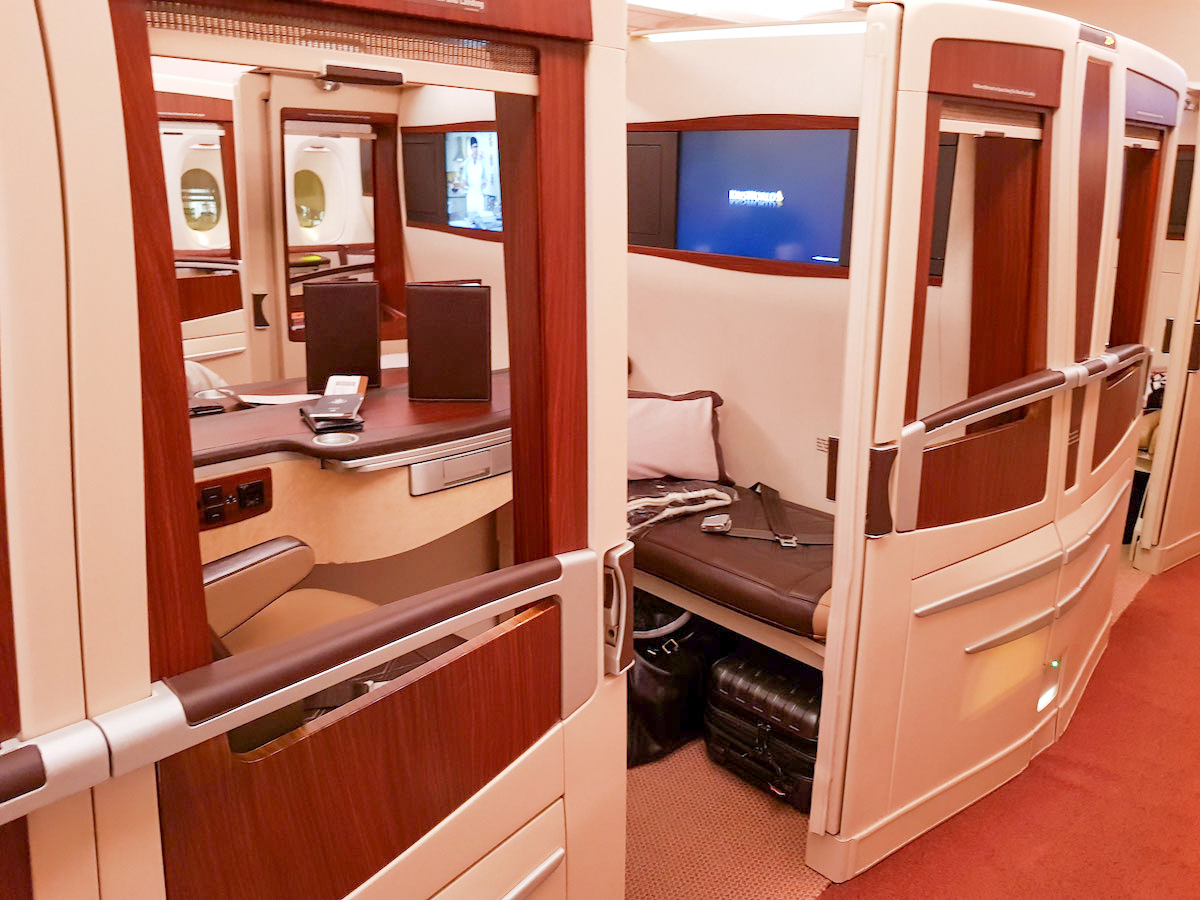 Singapore Airlines First Class Suites is another of the best First Class products in the world and is available on routes serviced by the Airbus A380, which includes Sydney and Melbourne to Singapore.
You'll enjoy excellent customer service, delicious food and a wide beverage selection, including Dom Pérignon and Krug. The lie-flat bed turn-down service is with Givenchy linens.
Read more: You can now redeem your points directly through Velocity for travel in First and Suites Class on Singapore Airlines
6. Compare using Velocity Points directly or transferring to KrisFlyer for Singapore Airlines Business Class redemptions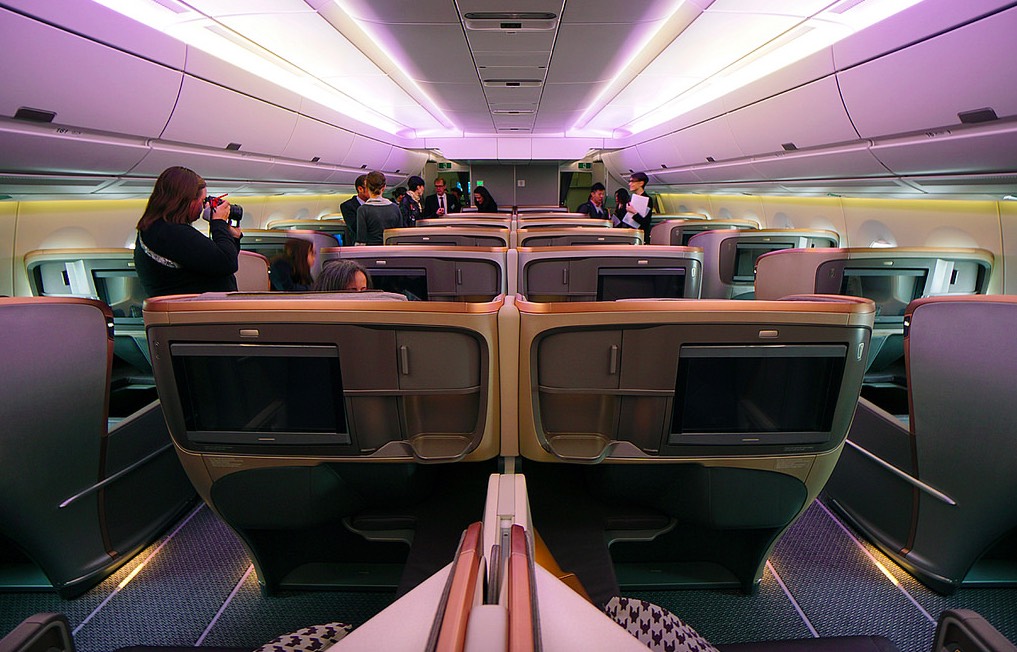 Singapore Airlines has one of the best Business Class products in the world, especially on its modern Airbus A350 fleet (pictured above), which is currently flying from Singapore to Melbourne, San Francisco, Johannesburg and Amsterdam, amongst others.
Whether you use Velocity points or KrisFlyer miles will depend on the specific Singapore Airlines redemption you have in mind, so you'll need to compare the points in both Velocity and KrisFlyer to come to the best decision for your situation. Keep in mind that Krisflyer award redemptions are no longer subject to heavy fuel surcharges effective March 2017.
For example, if you wanted to fly from Perth to Singapore return, you could choose to use 106,000 Velocity Points if redeeming directly and pay ~$128 in taxes, or you could transfer 87,750 points to KrisFlyer and pay the same amount in taxes.
Now that the taxes are the same across both programs but with about 18,000 Velocity points difference, it's clear that transferring to KrisFlyer is the cheaper option. However, this is not always the case and you should compare both programs.
7. Virgin America First Class from Los Angeles to Hawaii, New York or Florida for 71,000-99,000 points return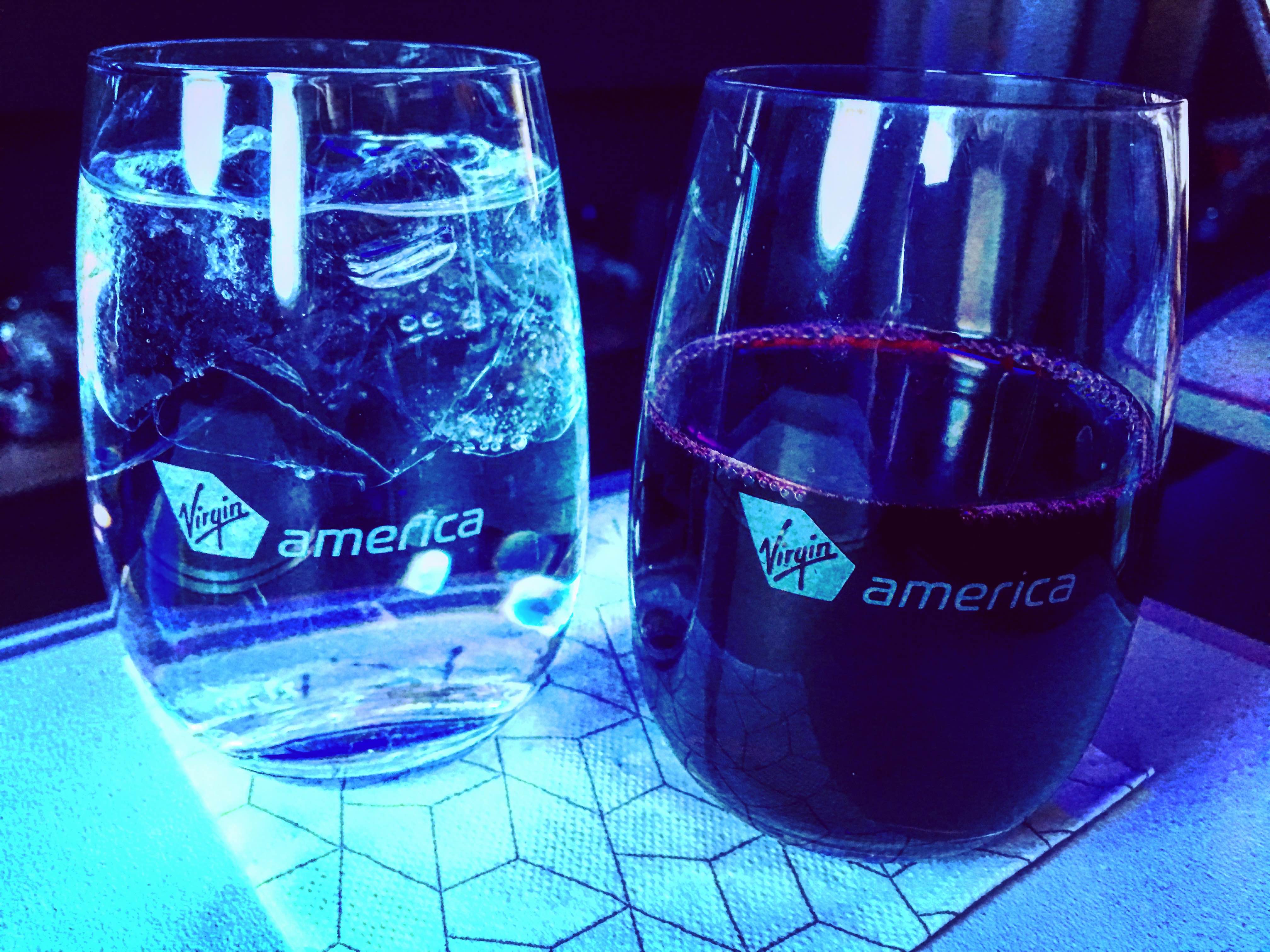 Virgin America does not have many frequent flyer partners, but Velocity is lucky to be one of them.
Their sister airline in the US has one of the most comfortable seats in the market and a reputation for better service than the big three US airlines (Delta, American Airlines and United). Delta is also a Velocity partner, but Virgin America has a lot more award availability.
Whilst Virgin America calls its premium cabin 'First Class', it's really comparable to what we're used to in Australia as Business Class and is priced as so in Table 1 of Velocity's award chart.
You can fly between its main West Coast hubs of Los Angeles and San Francisco and:
Northeastern cities like New York, Washington DC and Boston;
Leisure destinations like Orlando (home of Disneyworld) and Fort Lauderdale (the third-largest cruise port in the country) in Florida; and
Tropical locations like Honolulu and Kahului in Hawaii
for between 71,000 and 99,000 Velocity Points return (depending on the destination).
Virgin America is completing its merger with Alaska Airlines during 2017, which is not currently a Velocity partner. For now, there are no changes to Velocity redemptions on Virgin America, but we'll keep you posted when we hear of anything.
Read more: Virgin America First Class review
8. Virgin Atlantic Upper Class between London to New York/Boston for 99,000 return
From its hubs at London Gatwick and Heathrow, Virgin Atlantic flies to a surprising number of destinations in the US, including New York, Boston, Washington, Florida, Las Vegas, Los Angeles and San Francisco, as well as Caribbean countries like Cuba, Barbados and Mexico.
New York and Boston creep into Zone 4, offering the cheapest redemptions of these destinations.
Plus, if you depart from New York JFK, you'll have access to the Virgin Atlantic Clubhouse, known as one of the best airline lounges in the entire country.
Read more: Virgin Australia's and Qantas' key partners
9. Fly three people on a short-haul domestic flight for 93,000 points return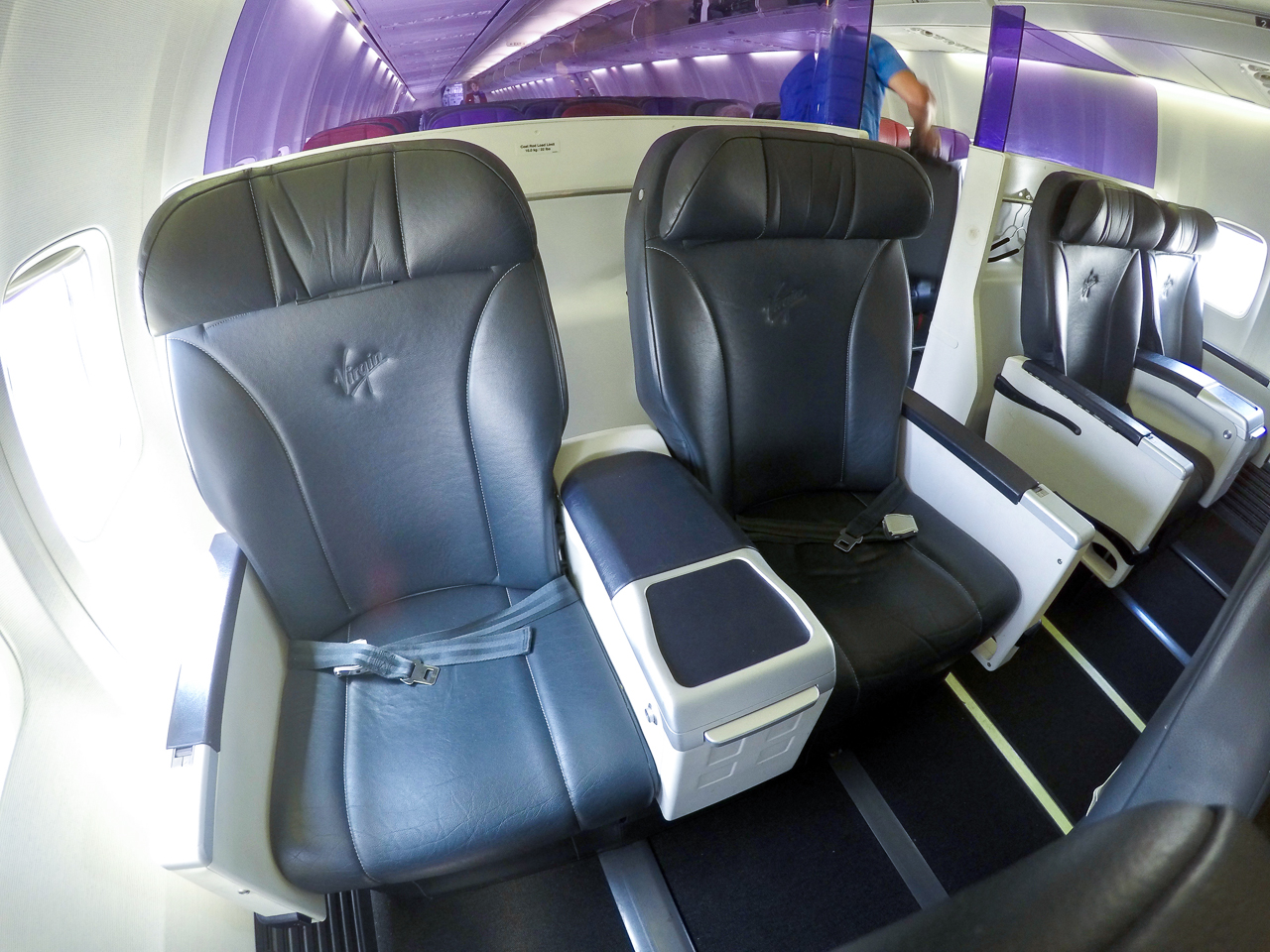 On shorter domestic flights such as Melbourne to Adelaide, Sydney to Brisbane, and Hobart to Melbourne, peak-time Economy fares can be relatively expensive but you can often book a Business Class short-haul domestic redemption for 15,500 points one-way, with better award availability than Qantas.
Even better, we've booked four Business awards on some Virgin Australia flights where there are only eight seats in the whole cabin, which is quite generous availability.
Read more: The best uses of Velocity Points
Summing up
Closer to home, Velocity Frequent Flyer offers very good award availability on Virgin Australia-operated flights, with its smaller international network compared to Qantas supplemented by aspirational redemptions on quality carriers like Singapore Airlines and Etihad and good-value awards on its sister airlines in the US and the UK.
Supplementary images courtesy of respective airlines and frequent flyer programs.
---
Looking for more inspiration for how to spend your hard-earned frequent flyer points?
Here is a comprehensive list of all of our Best Uses of Points guides. There may be some overlap but each guide has its own twist.
Qantas Frequent Flyer
Velocity Frequent Flyer
Asia Miles
KrisFlyer
Etihad Guest
Emirates Skywards
American Express Membership Rewards
The best uses of 100,000 Velocity Points
was last modified:
May 1st, 2018
by
The best uses of 100,000 Velocity Points
was last modified:
May 1st, 2018
by