In this overview, we take a look at Virgin Australia's newest lounge, opened in late 2015 as part of their dedicated Domestic T1 Pier at Perth Airport.
It serves most Virgin Australia flights leaving Perth, although some smaller regional flights depart from the purpose-built T2 Regional Terminal, where Virgin Australia also have a small lounge.
Lounge Location & Details
This lounge might be easy to walk straight past if you're not sure where it is (as I did when it first opened back in 2015)—it is located directly after security, hidden in a recess to your left as you pass through.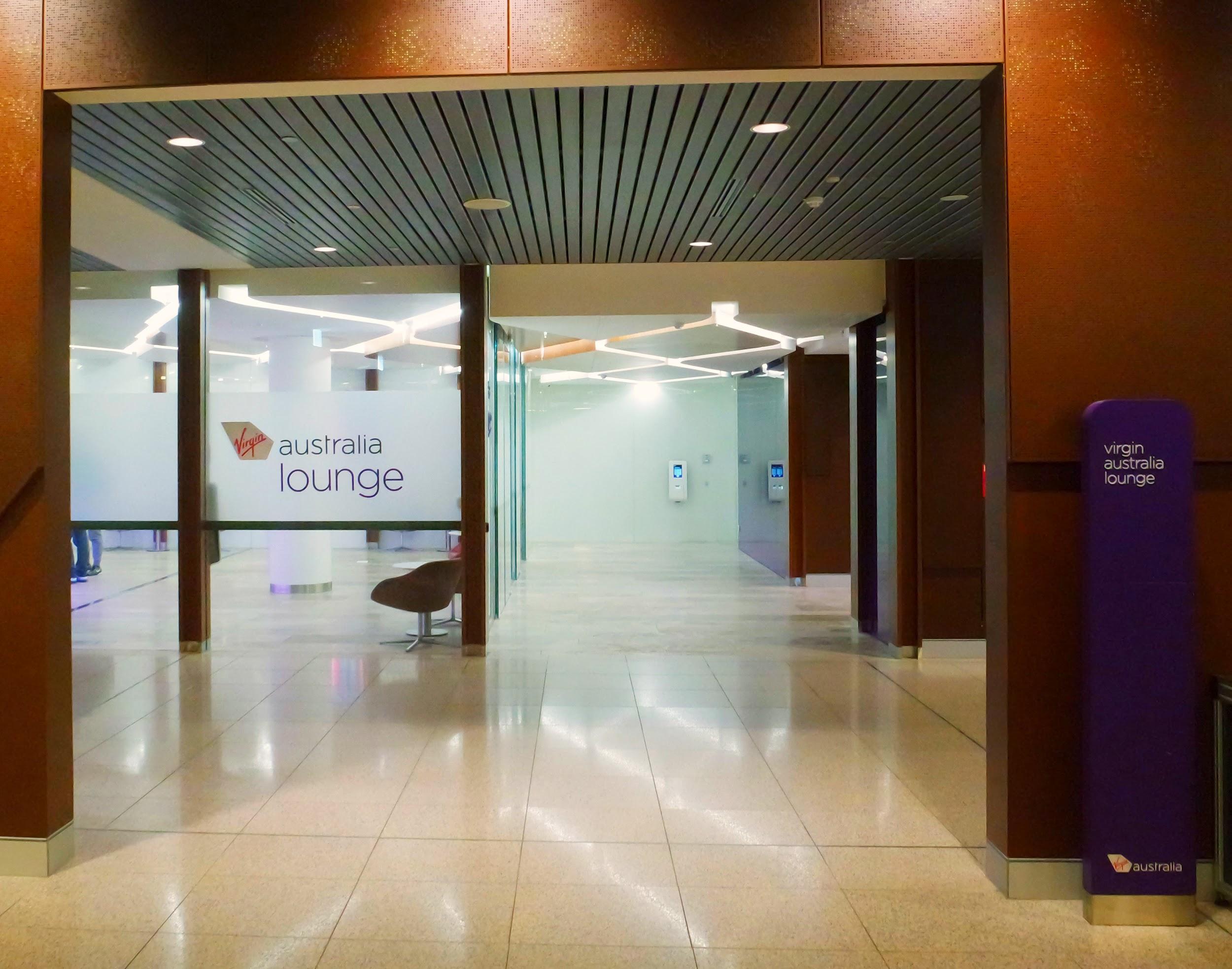 The large reception area has a few chairs for guests to sit if they are waiting for someone, as well as a self-entry machine if the counter staff are busy.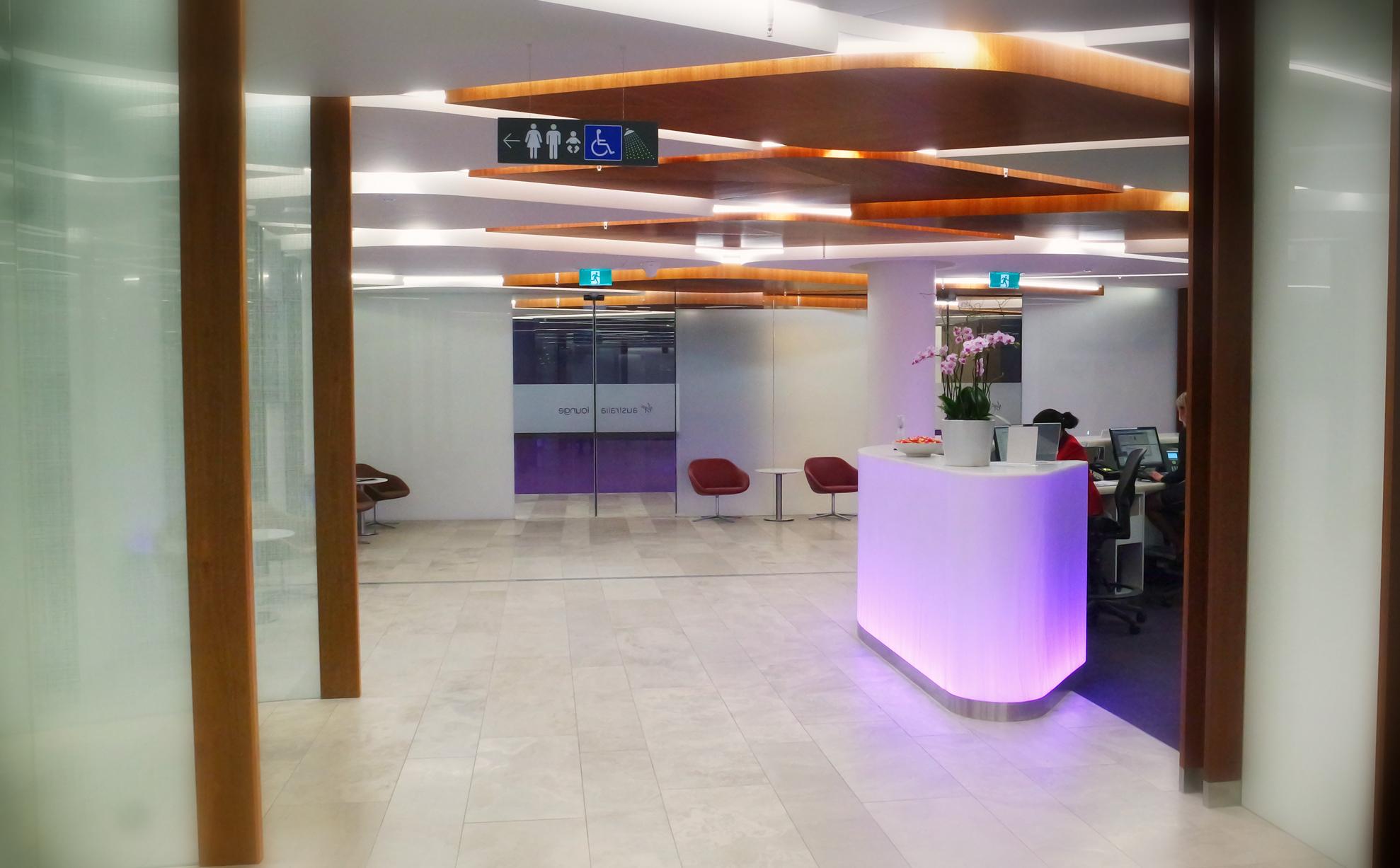 Lounge Seating
There is plenty of seating in this wide-open space, with three types of arrangements.
The first are groups of four high bar stools arranged around small cocktail tables, perfect for colleagues are friends to enjoy a few drinks in close company.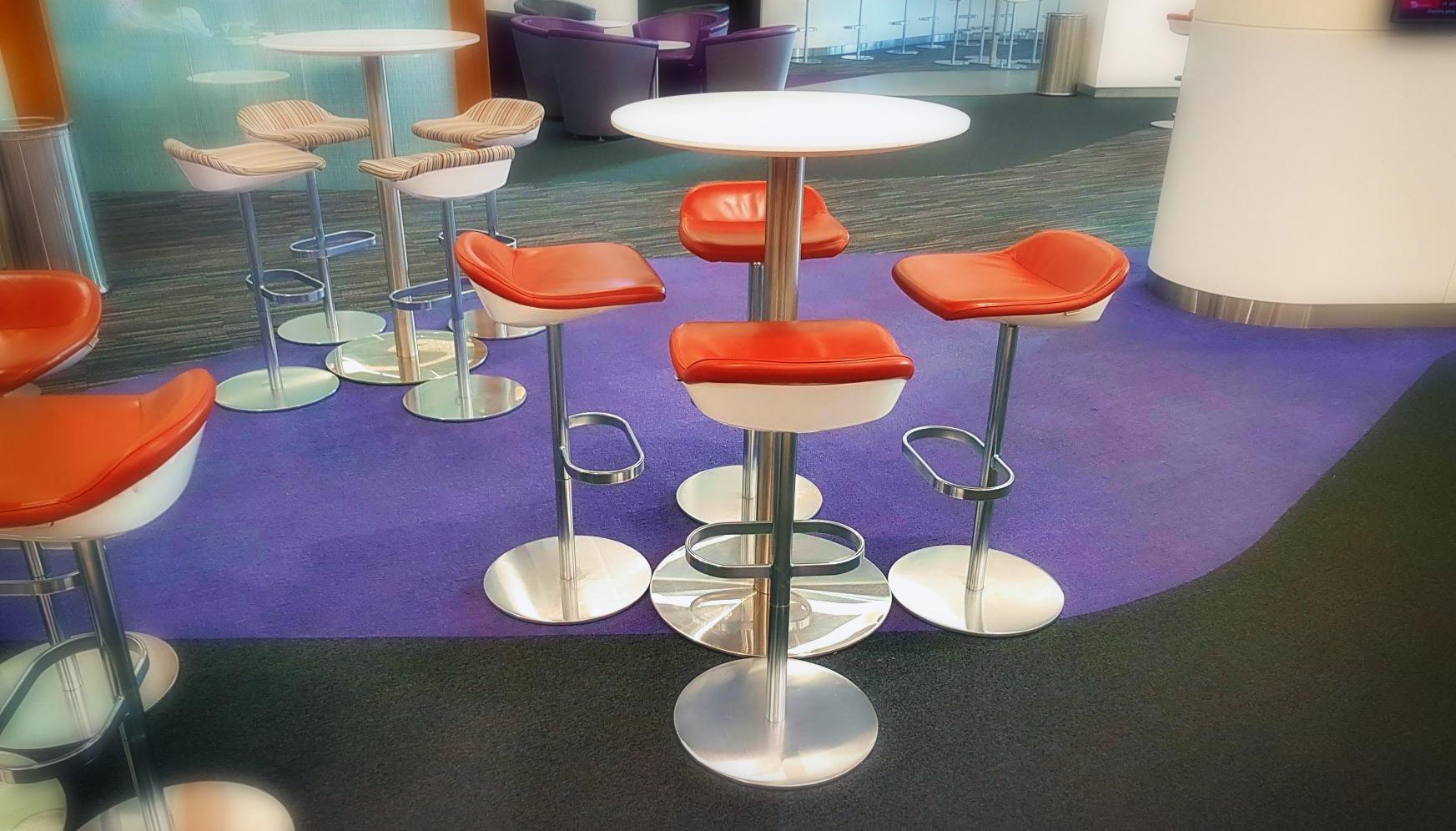 These are located close to the entrance to the lounge and around the Espresso Bar.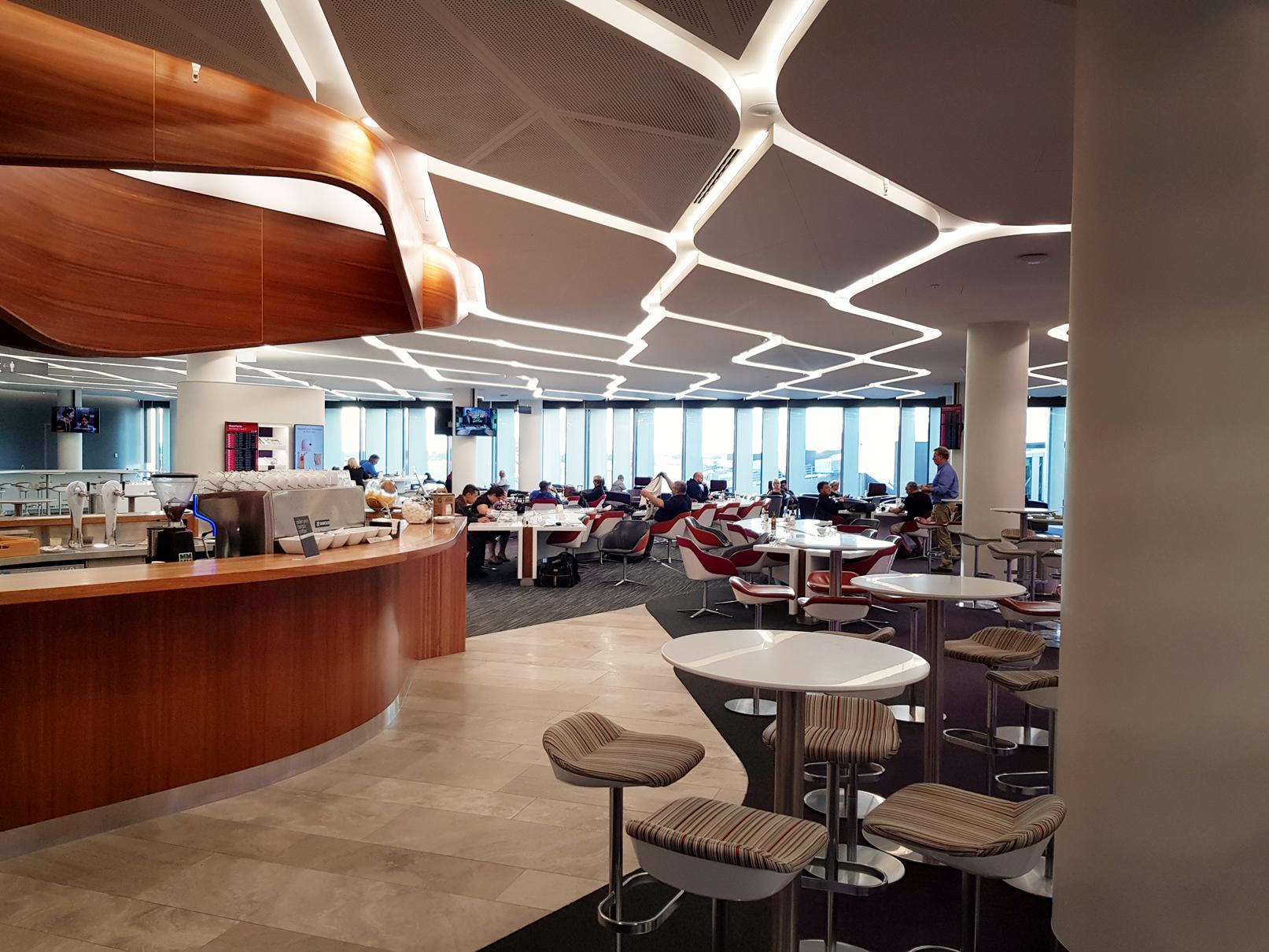 Closer to the dining zones are communal long tables—these are the best bet for people who want to eat, drink and work on their computers at the same time. There are power and USB sockets at regular intervals along the middle of the table.
Finally, the most common form of seating is groups of simple armchairs arranged around tables. These are found all throughout the lounge, including along the windows.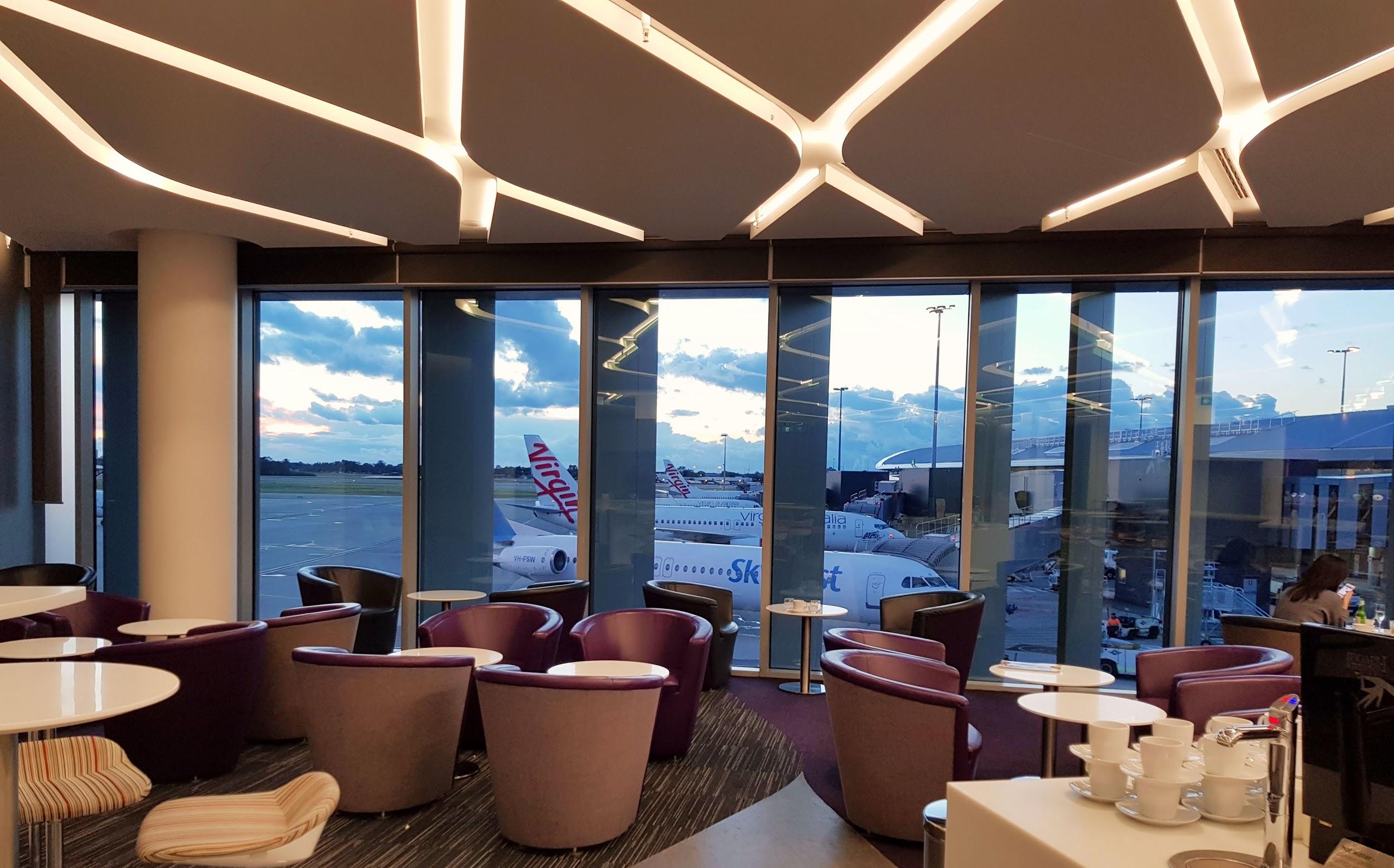 If you really need to work, the Business Centre is quite well hidden behind the Espresso Bar. Kitted out with comfortable work chairs and a printer, we found this a perfect place to hide from the crowds and get work done.
During the six hours we worked in this lounge, no one came in at all and it was relatively quiet, even during the midnight peak-hour rush.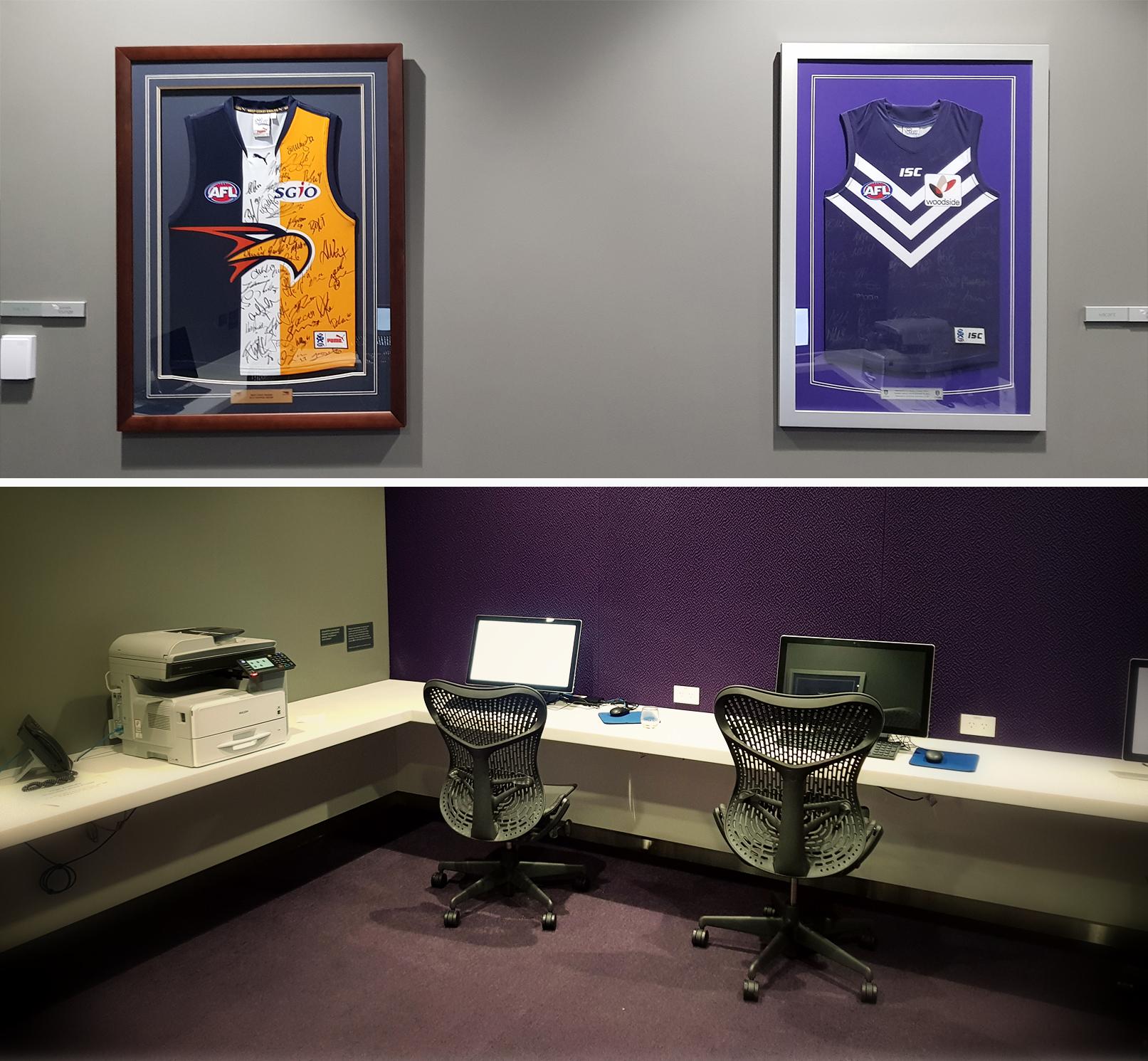 Footy fans will be delighted to see these framed guernseys in the Business Centre
Food & Drink
The food and drink offerings in Virgin Australia lounges tend to be similar to the Qantas Clubs' standard of catering, which usually means an all-day salad and sandwich bar, and the occasional appearance of hot food during peak meal times.
We found the salads to be of high quality, with a quinoa and pumpkin mix being a clear standout. Breads, wraps, ham, chicken, salad leaves, falafel balls, shredded vegetables and a variety of condiments are available to make your sandwiches or salads.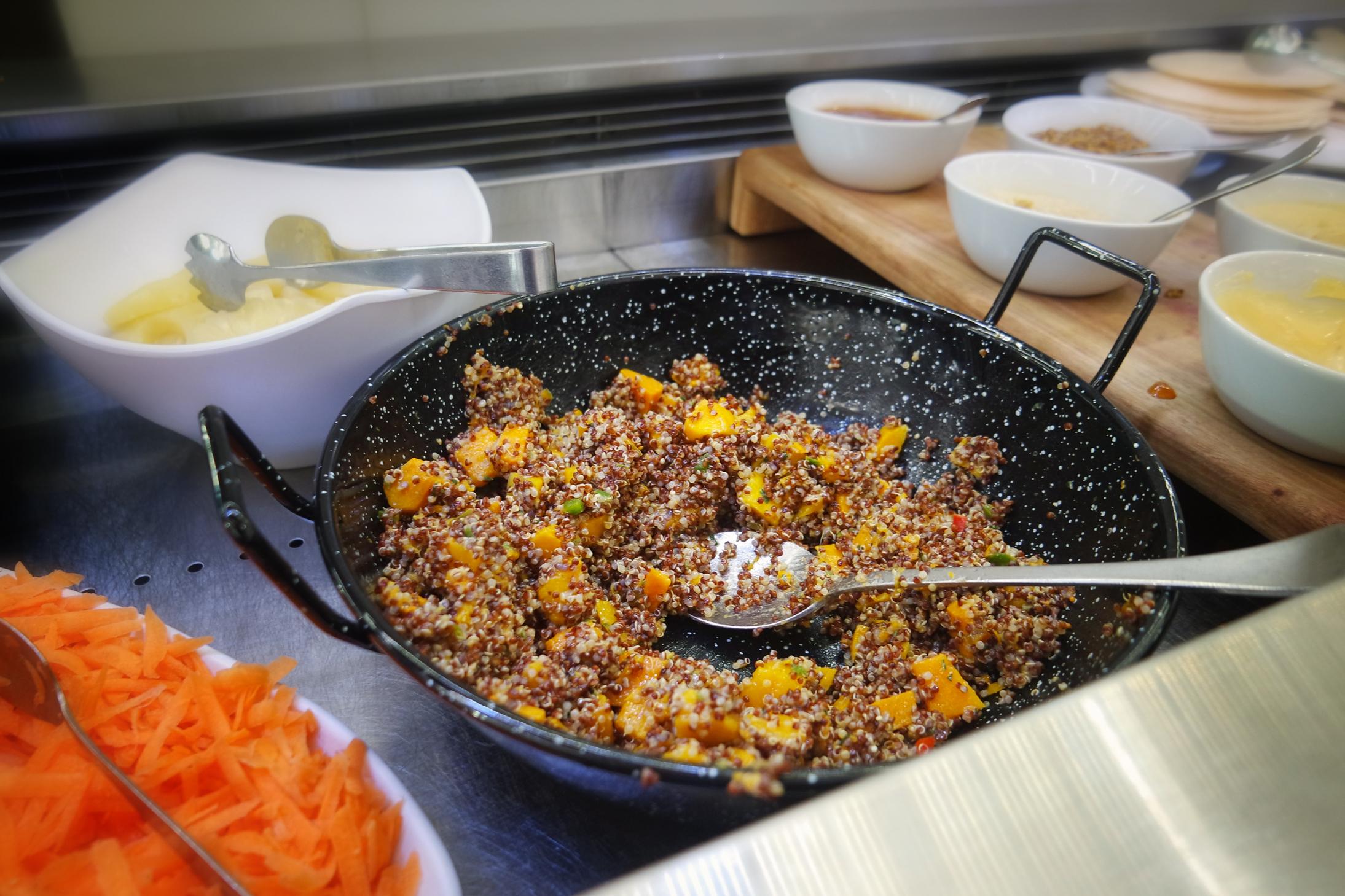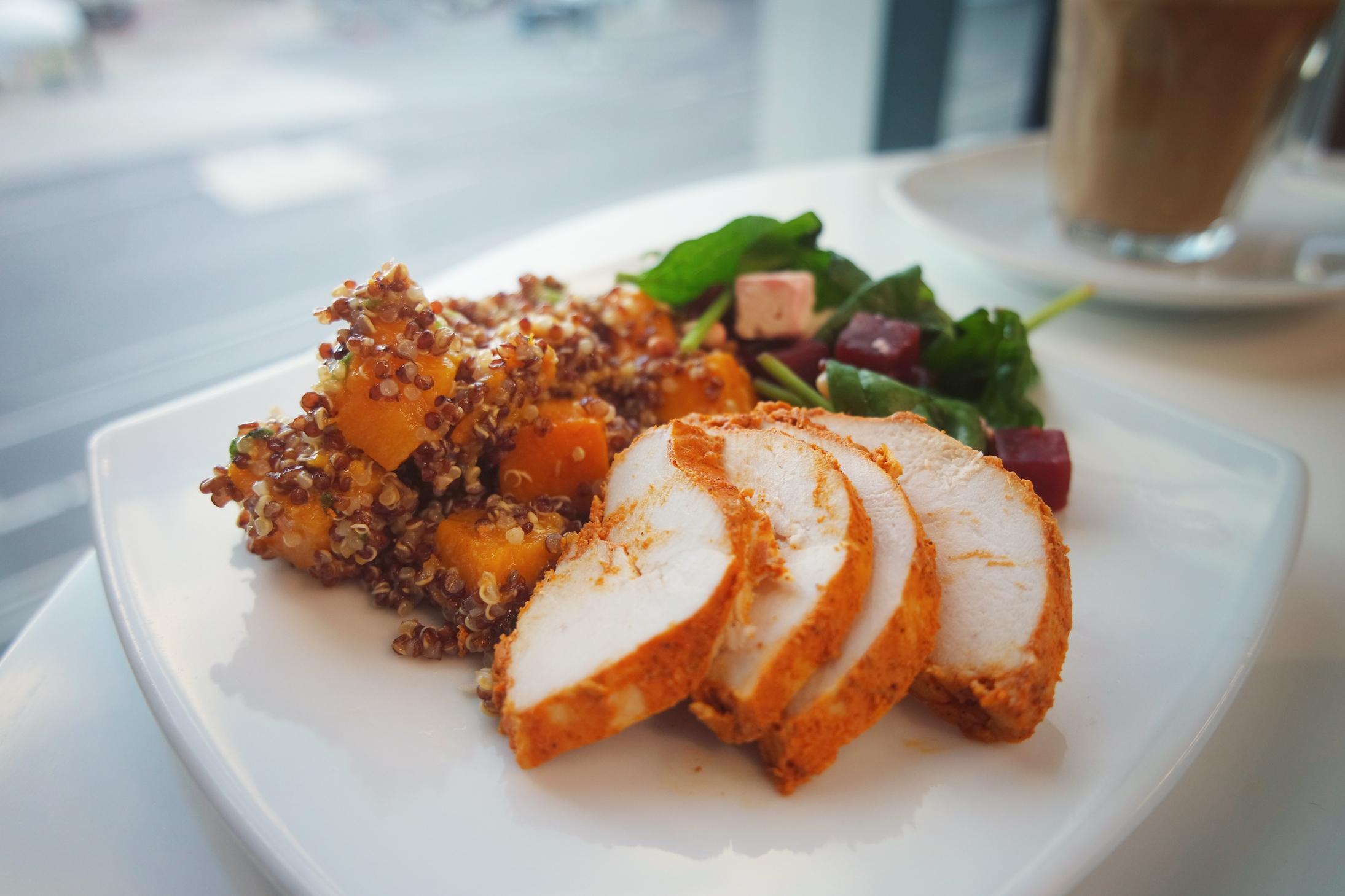 A respectfully healthy salad
The kitchen must have decided it was efficient to make a soup out of the salad ingredients, because a quinoa and pumpkin soup was also available for afternoon tea.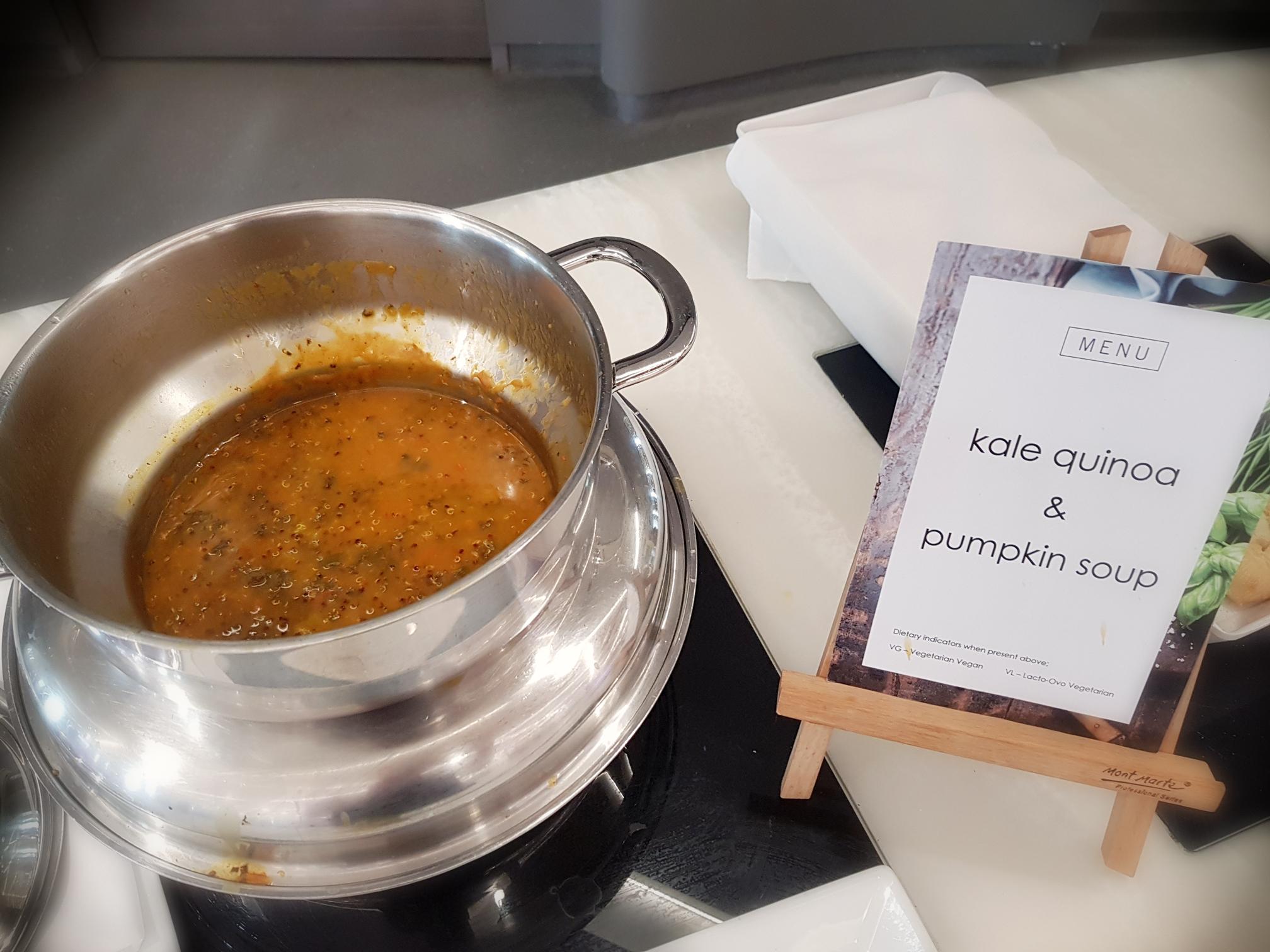 The evening hot dish was Moroccan chicken with jasmine rice. Arancini balls were also walked around and offered to seated guests.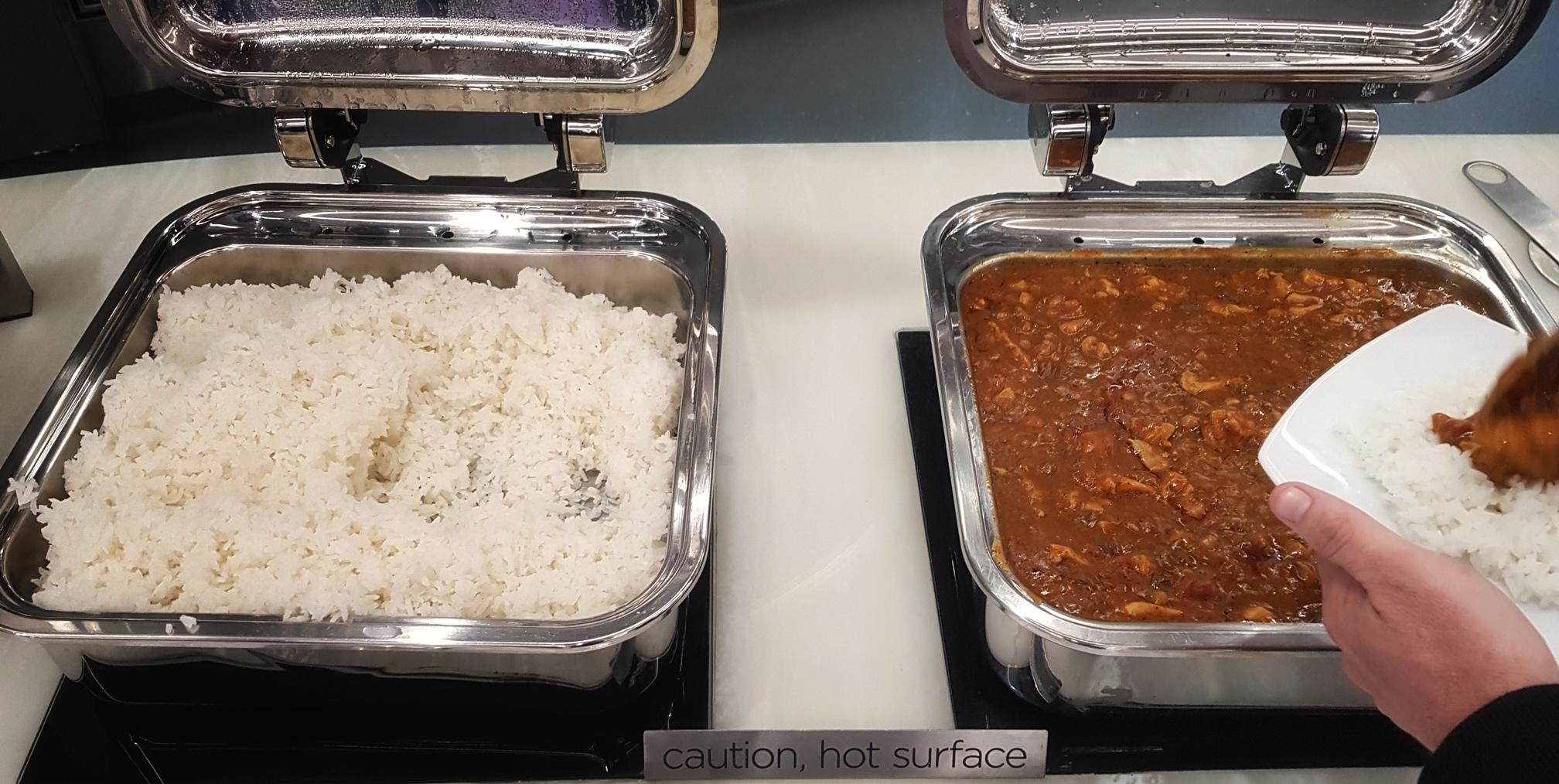 For the peckish, assorted nuts, popcorn, crisps, marshmallows and cookies are available from the Espresso Bar counter. I noticed my partner making multiple trips to this section during our extended stay in the lounge.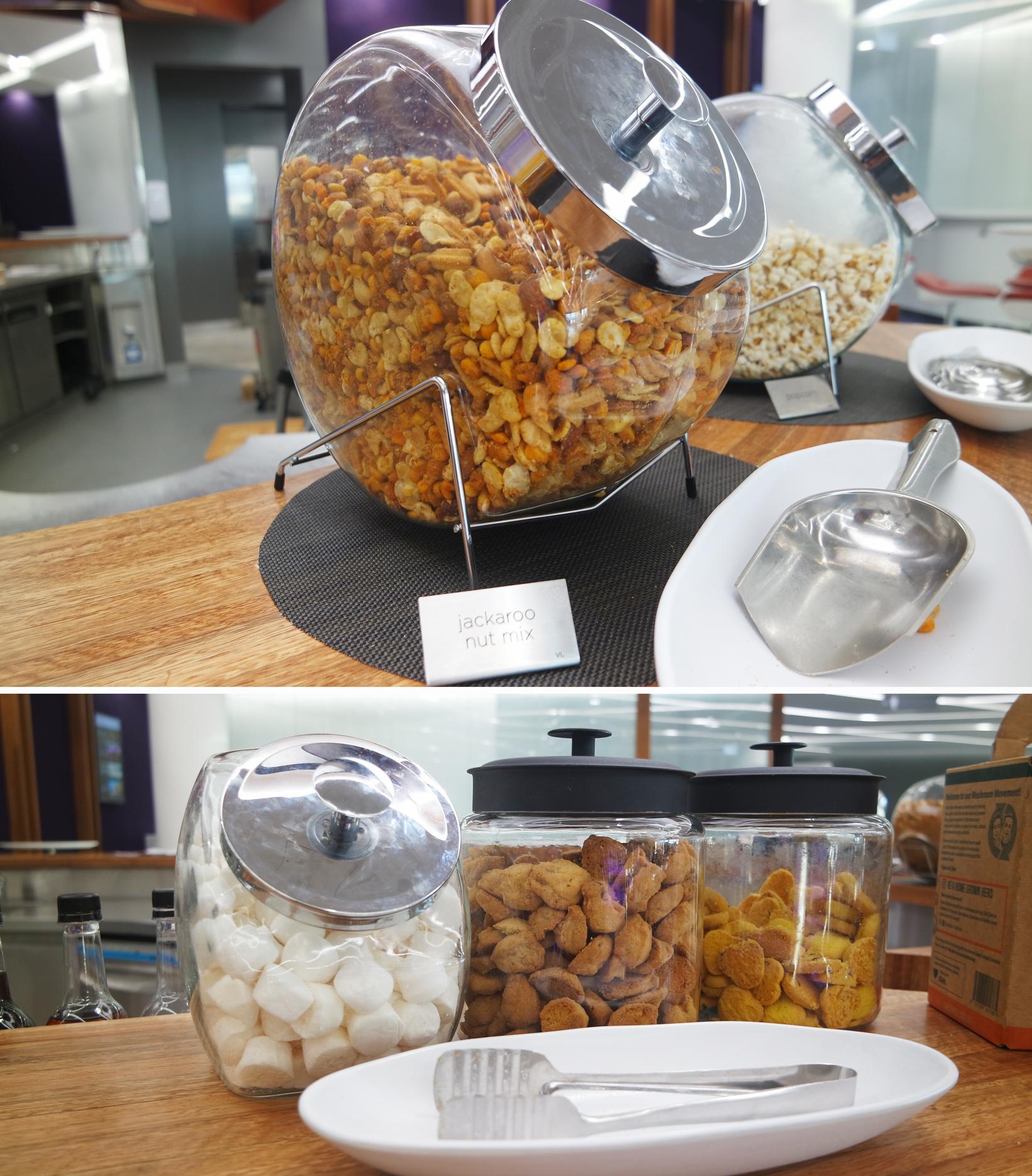 A pleasing selection of Madame Flavour teas are dotted throughout the lounge, near the instant boiling water taps. These are the varieties found onboard their Business Class as well.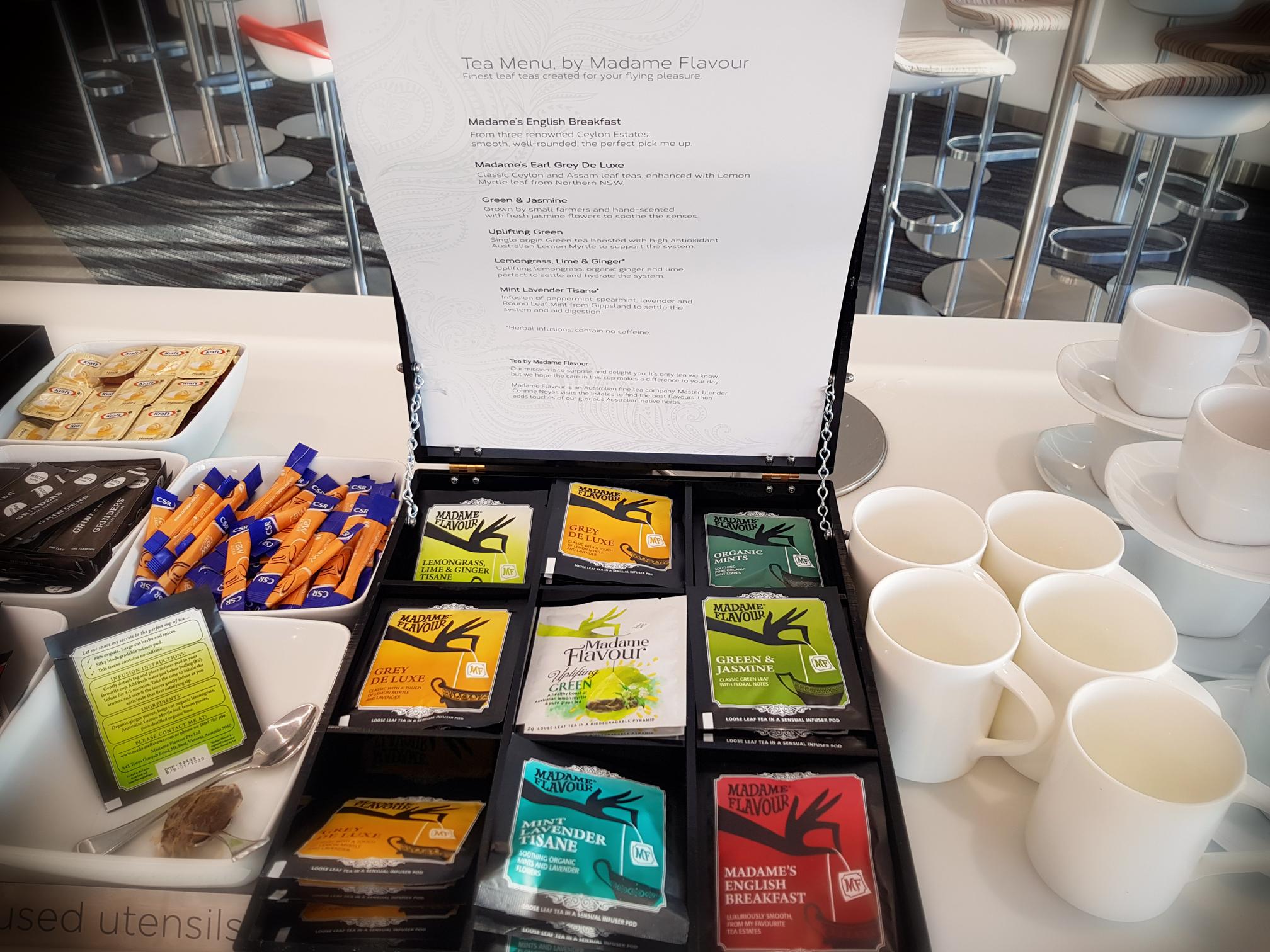 There are a huge variety of beers available from the fridge, as well as five different types of ciders. The selection of wines are less inspiring, with all their reds, whites and sparkling wine (Yarra Burn) retailing for under $15 a bottle.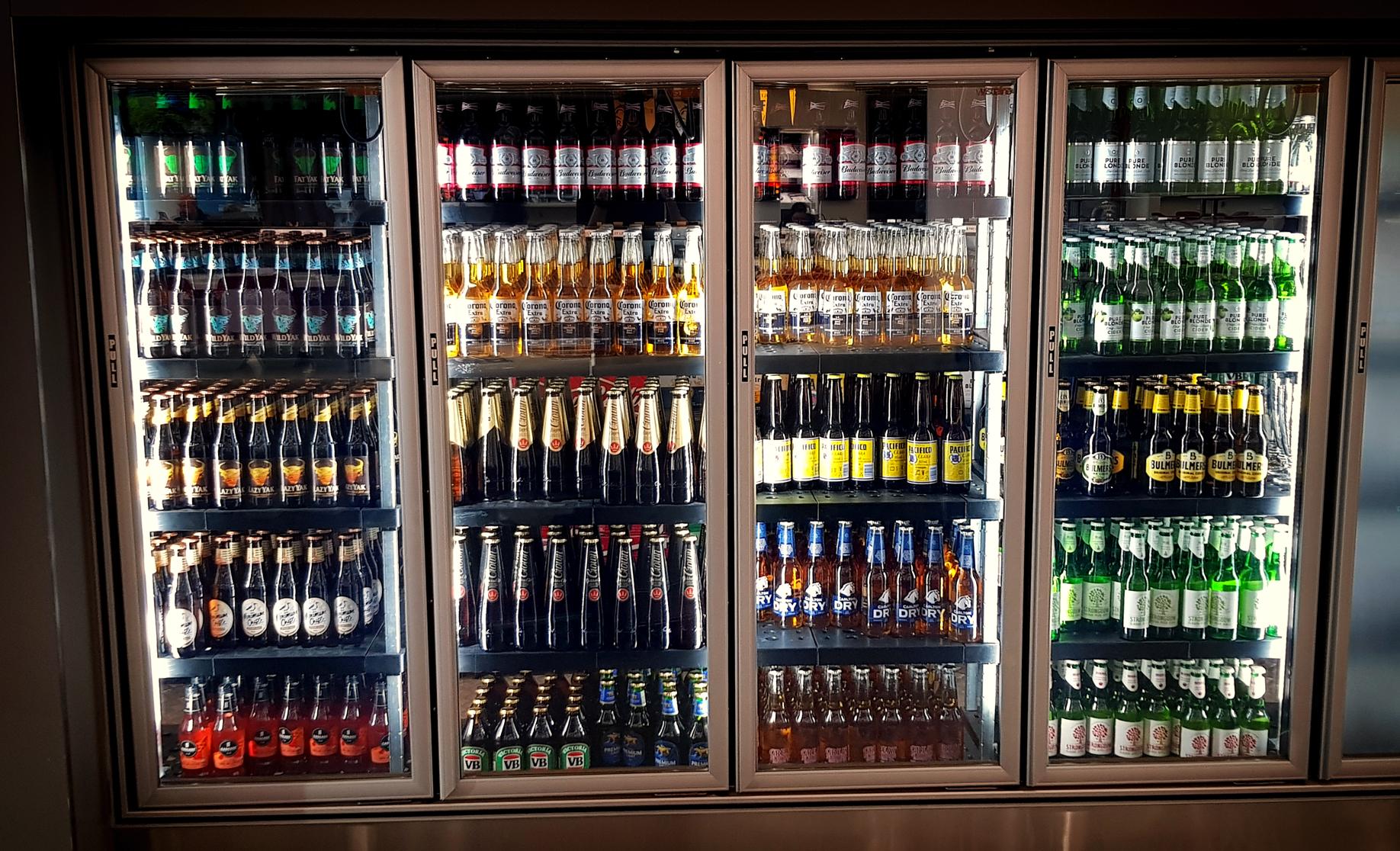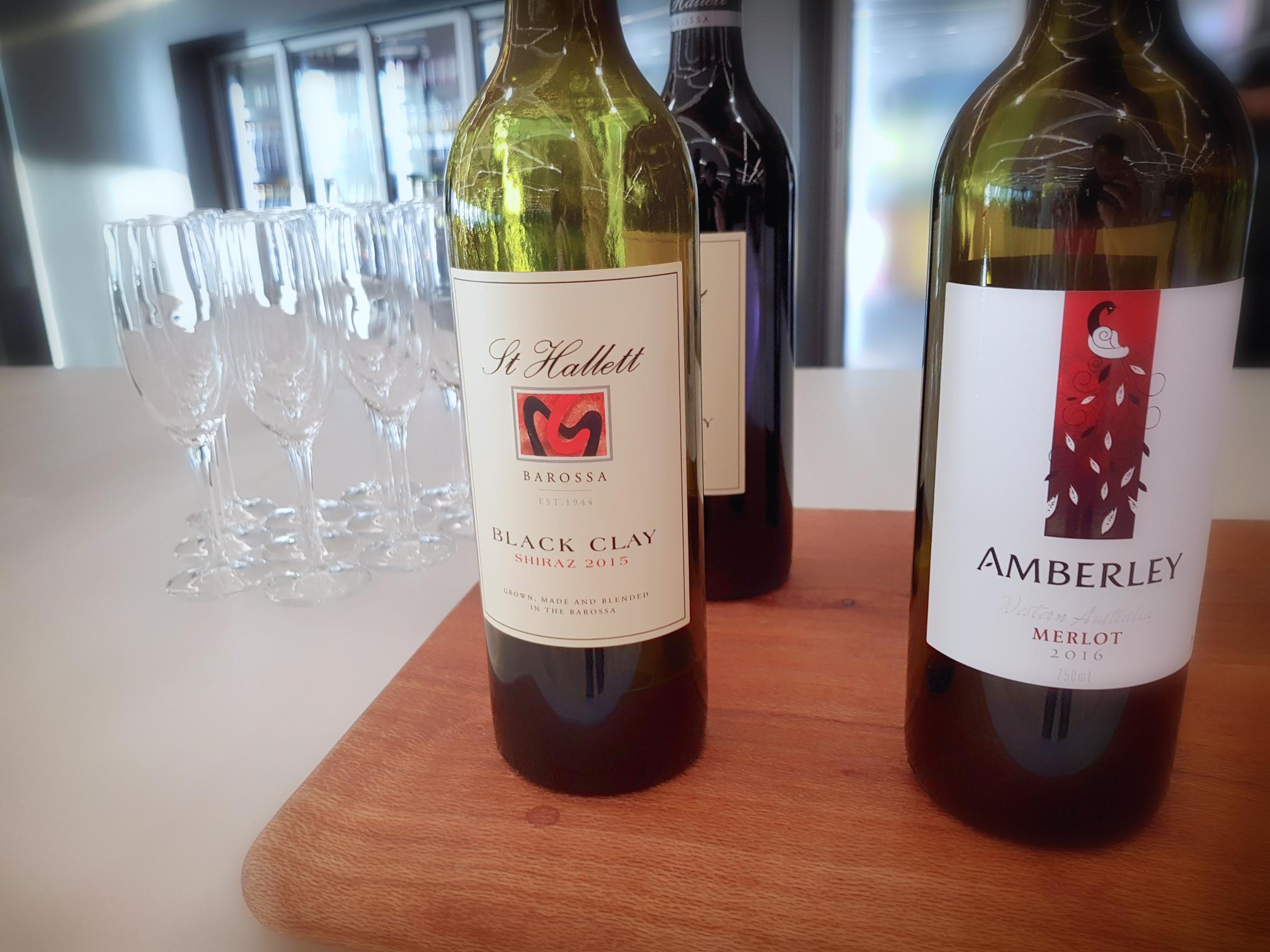 Shower & Bathroom Amenities
Bathrooms are located just to the right of the reception area, with a classy dark finish. There are a few showers available, which are located in spacious, private rooms, and towels can be obtained from the reception desk.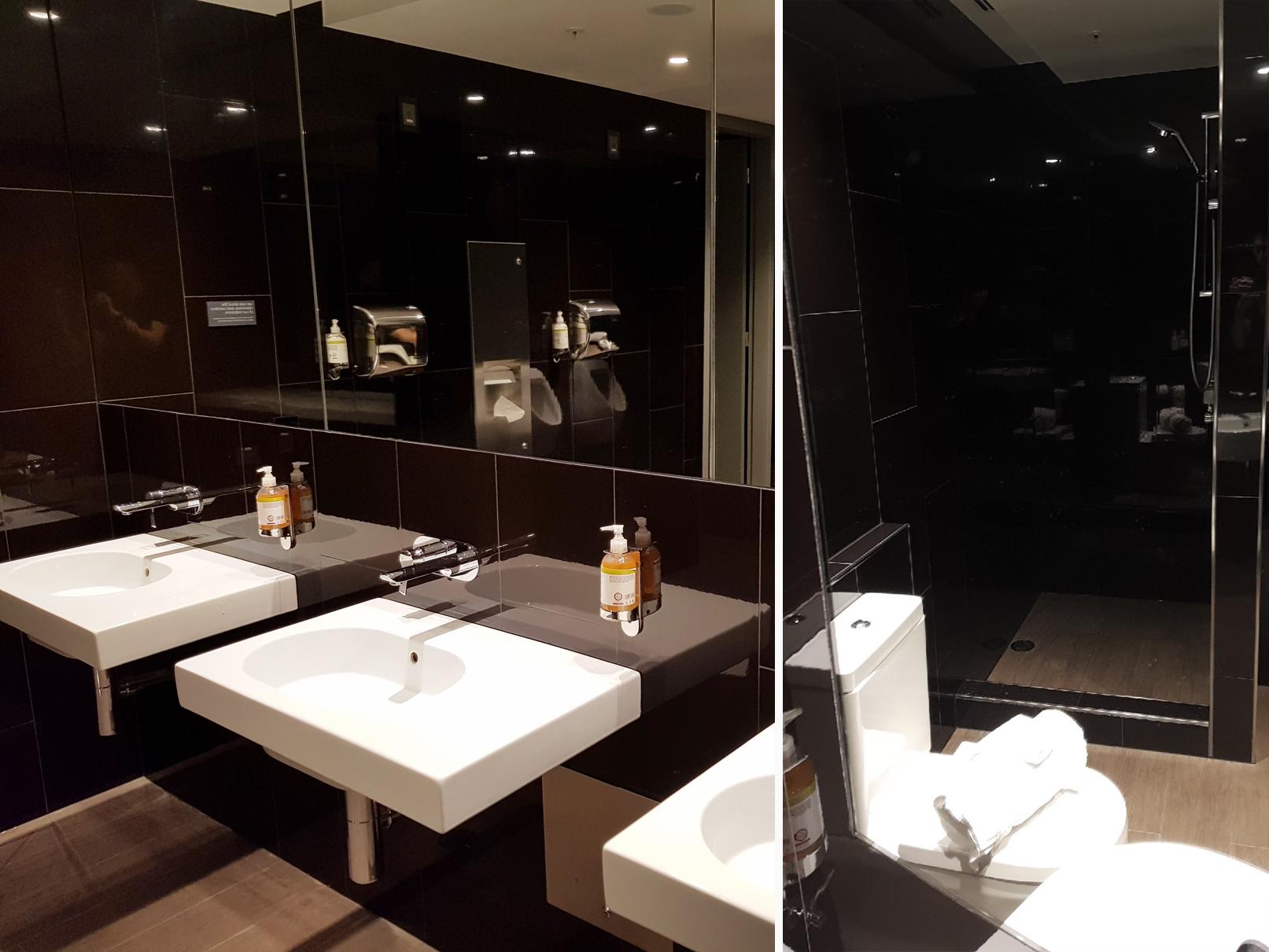 REN skincare products are used throughout the lounge. The showers feature body wash, shampoo and conditioner in separate bottles.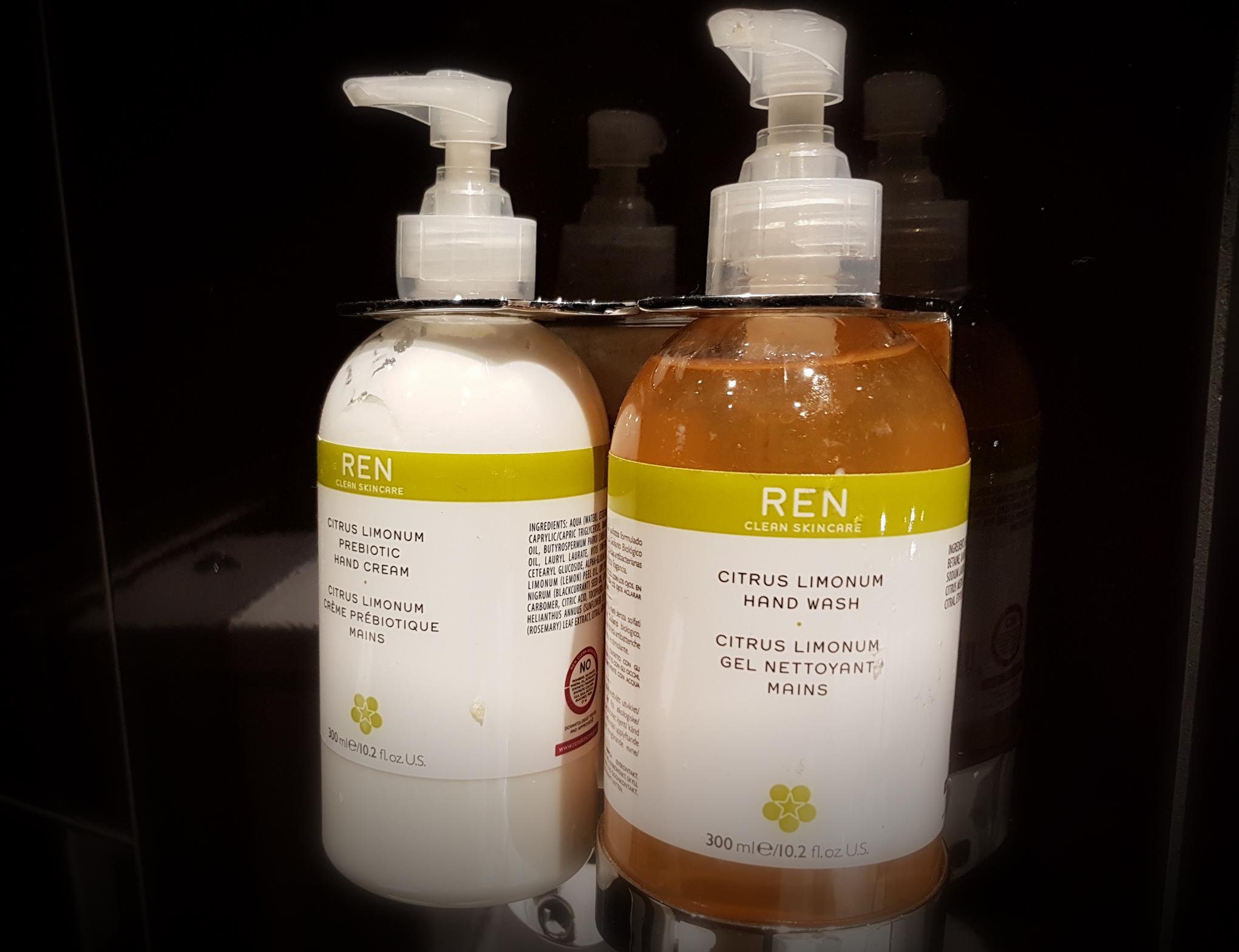 Lounge Access Options
Our other Virgin Australia Lounge overviews
Virgin Australia Perth Lounge: our take
As their newest and most modern lounge, this can currently be regarded as Virgin Australia's flagship domestic lounge. It is purpose-built, with wide open spaces, lots of seating, decent food and excellent views onto the tarmac.
With less hustle and bustle than the busier Melbourne and Sydney lounges, if you have any complimentary single-use passes to redeem, you won't go wrong at the Perth lounge.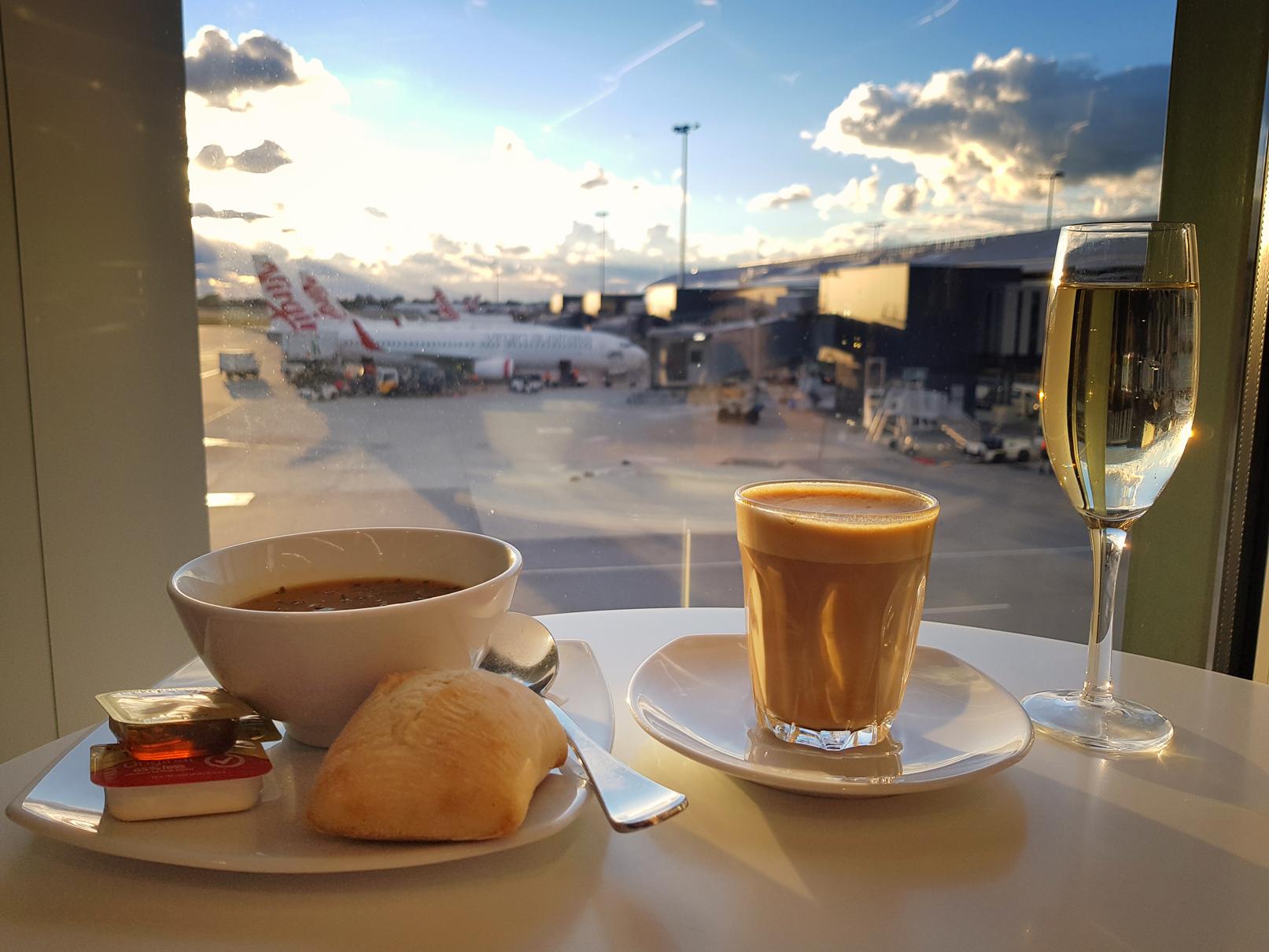 However, we're not so keen on the value of purchasing a day pass—$65 can go a long way in the terminal for food and drink and 10,000 Velocity Points is enough for a short one-way flight or even a Business Class upgrade. Personally, if I didn't have access, I would save my points/cash and enjoy some Hungry Jack's in the terminal.
Virgin Australia Perth Lounge overview
was last modified:
December 16th, 2019
by